Toledo Harbor was a great stop! I can imagine it wouldn't be as good if Chatham wasn't as calm as it was yesterday and last night, but we had a very quiet night at anchor. Same in the morning….look at how flat the water is!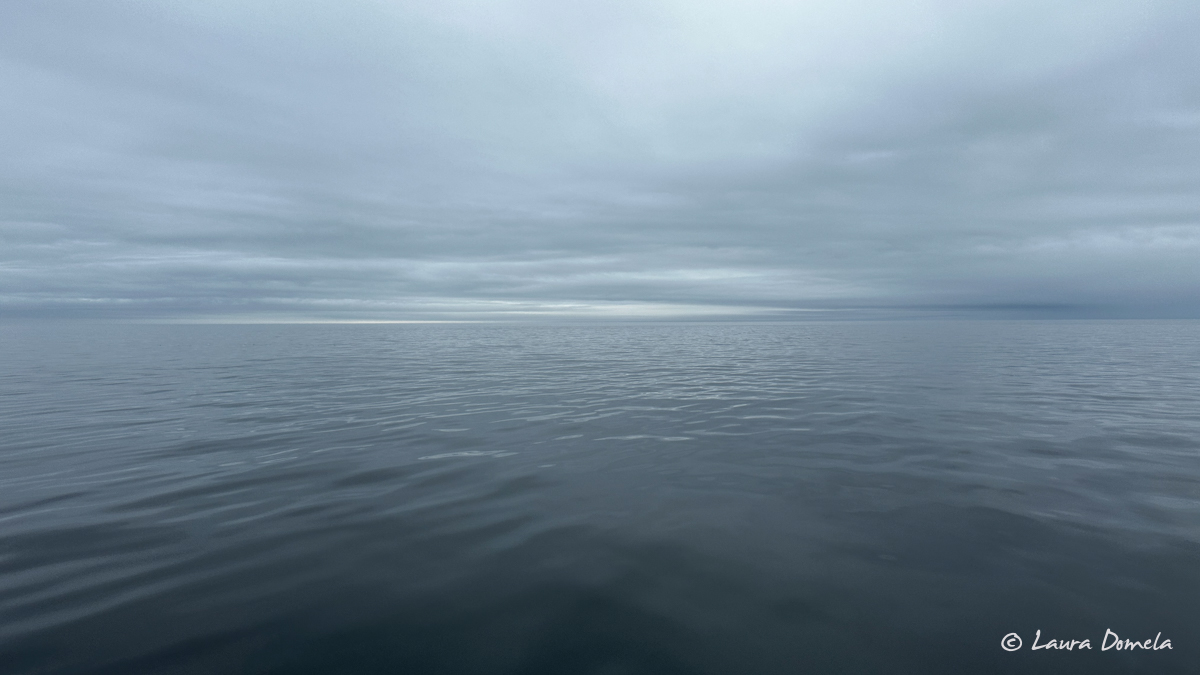 We had an uneventful easy cruise as we continued up the east side of Baranof Island. We saw no other boats…not even one! There was a low fog layer and pretty much zero wind. We turned into Gut Bay and made our way about 4nm up to the head of the bay. This is a gorgeous anchorage, largely uncharted, with sheer granite cliffs and waterfalls and snow-topped peaks…reminiscent of Ford's Terror, but without the rapids at the entrance.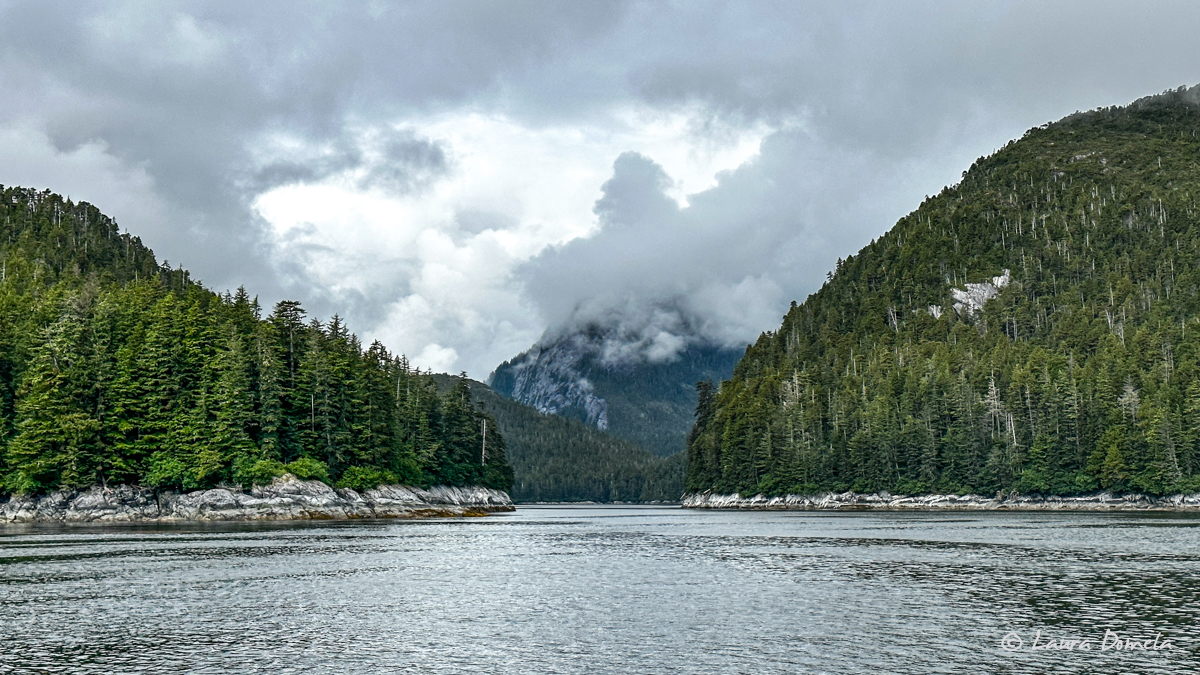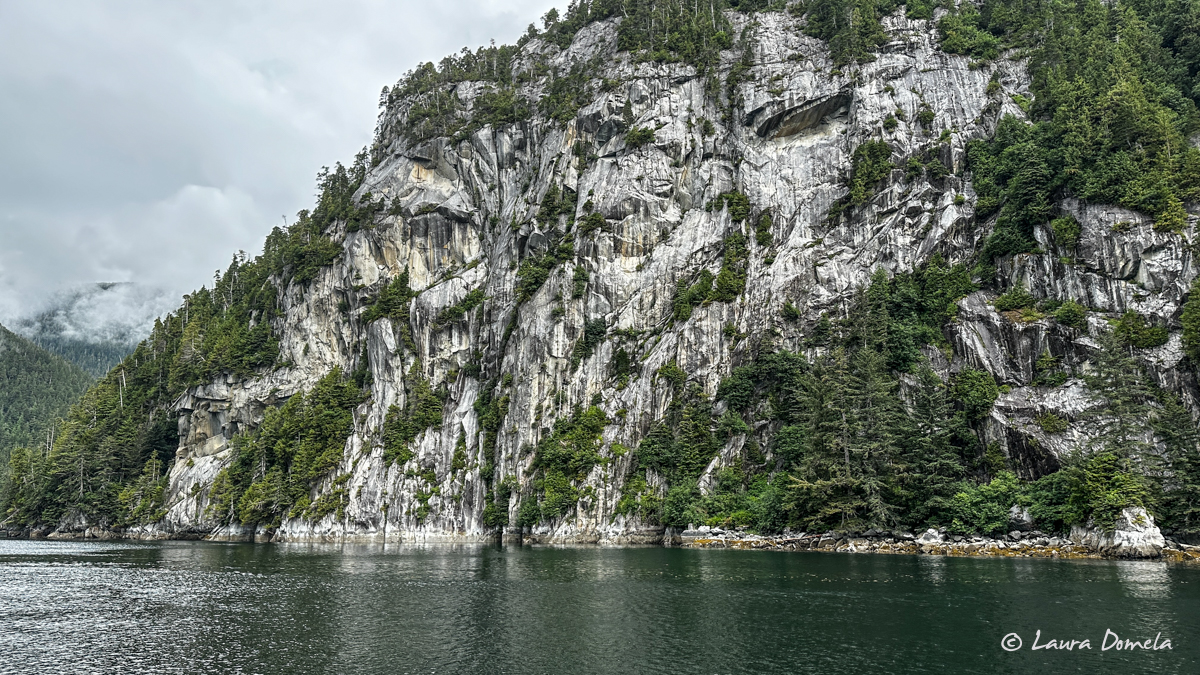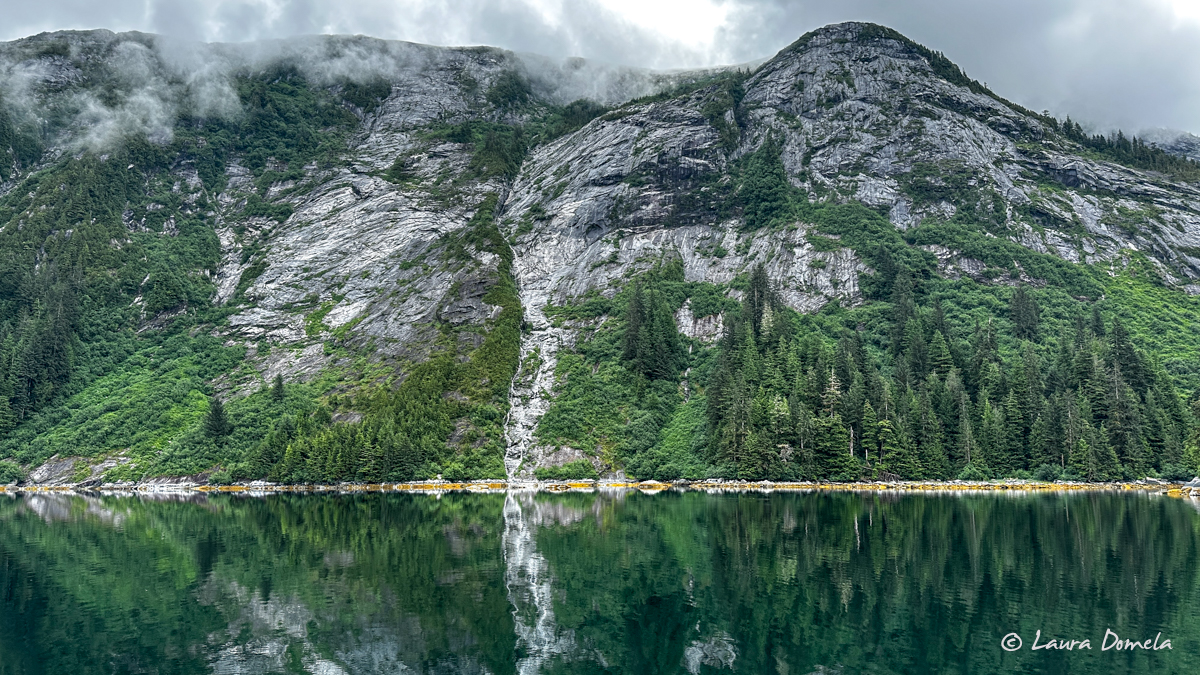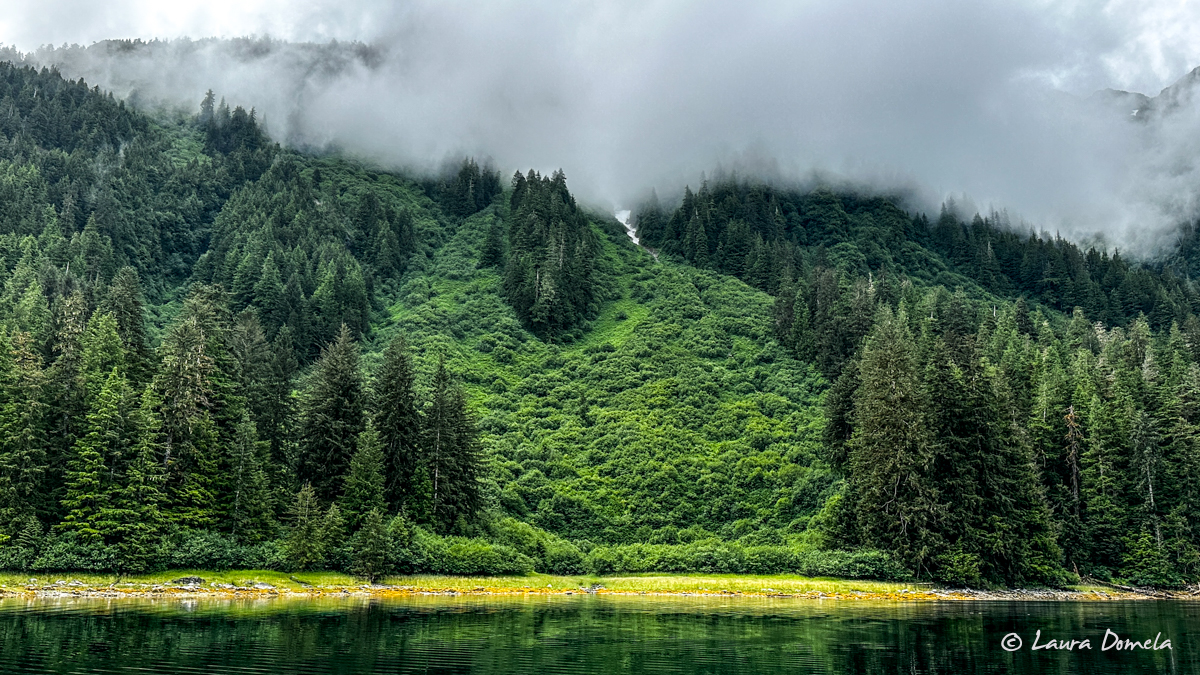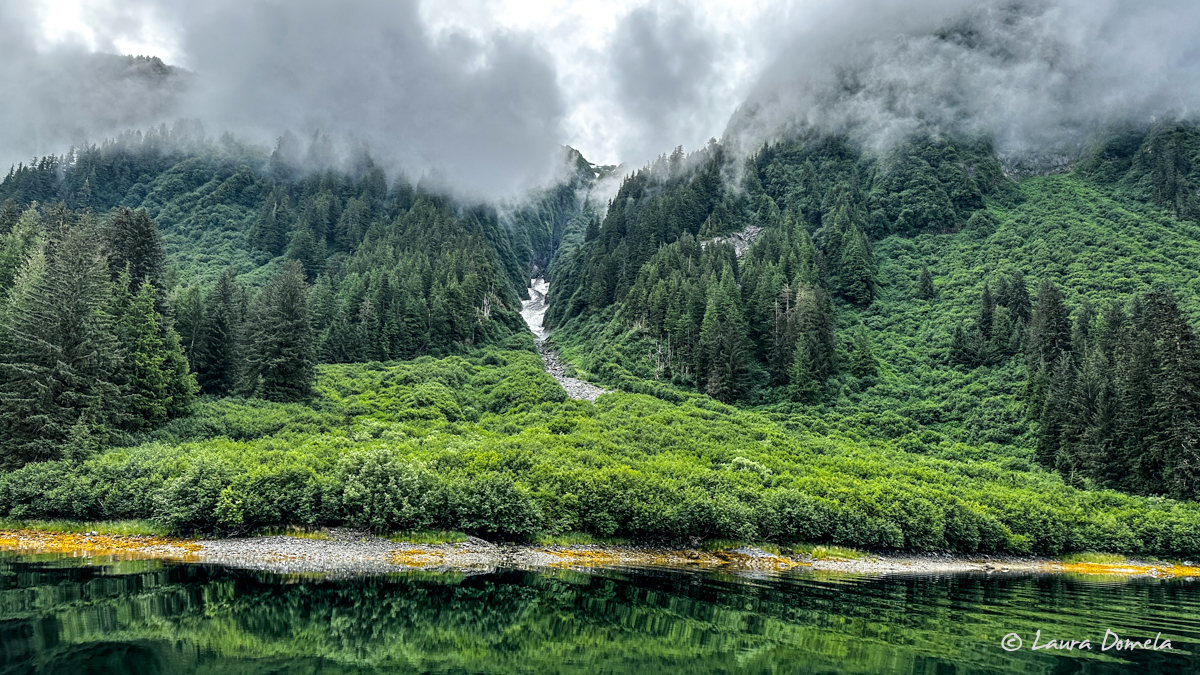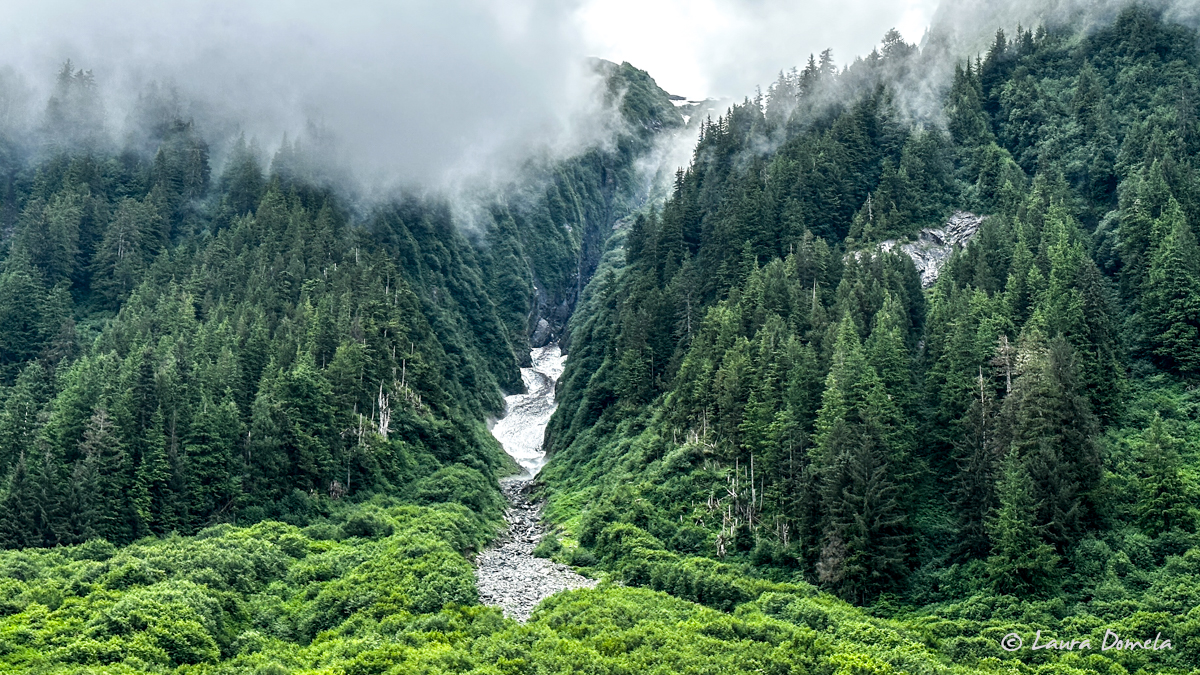 I snapped this shot as Fortunate was approaching to raft to Airship.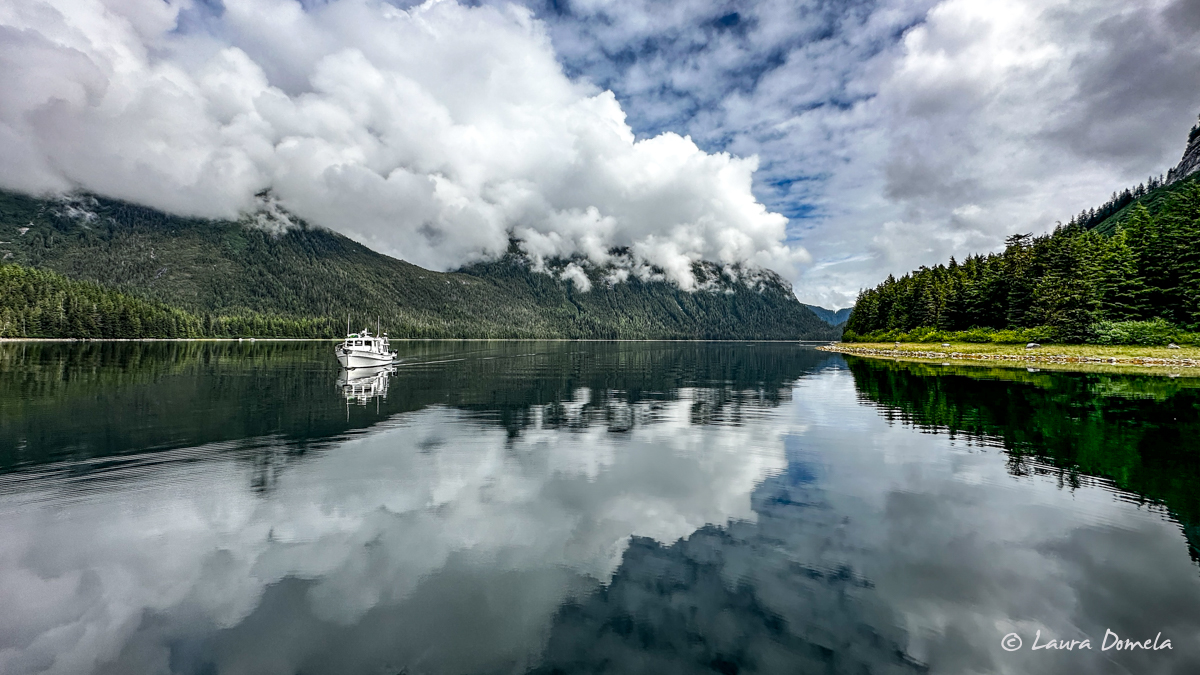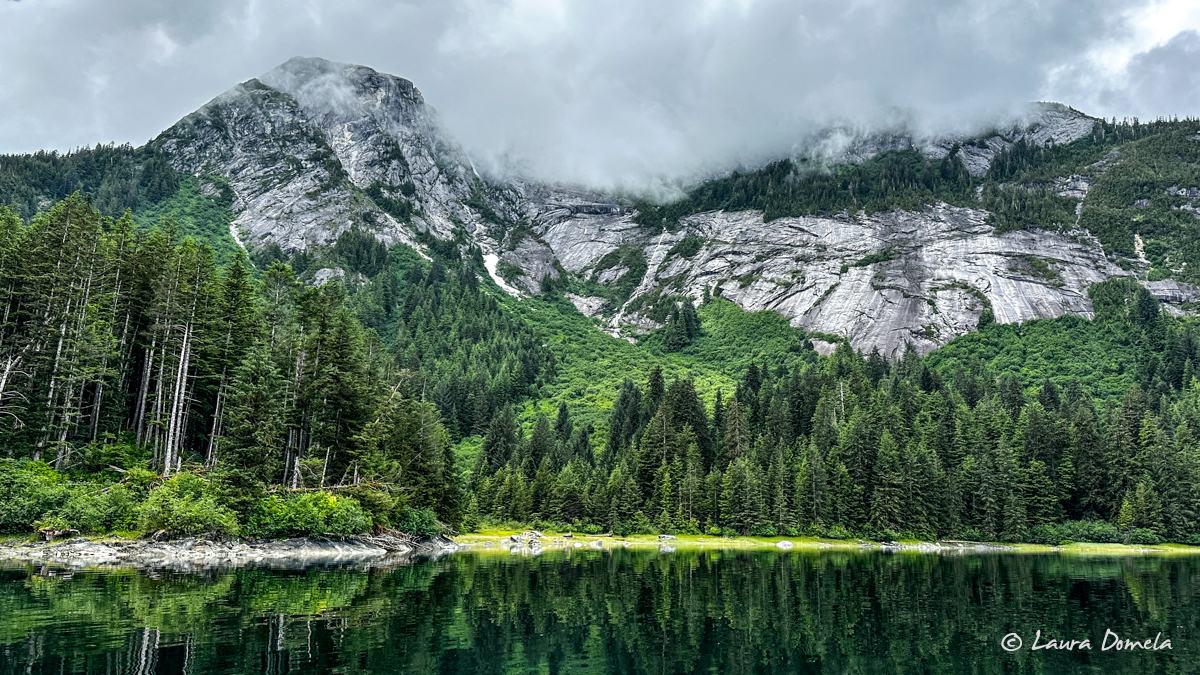 Kevin and Dan put out the shrimp pots, and then Kevin and I took the dinghy up the river as far as we could go.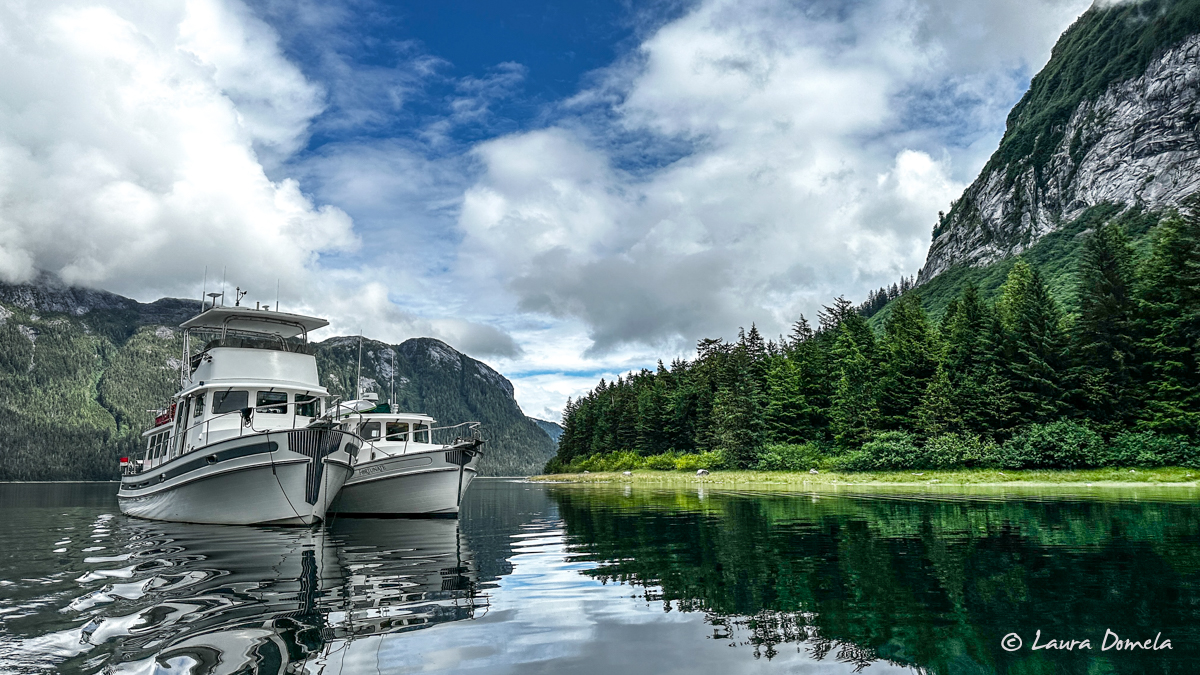 Here's where we're anchored (on the Garmin chart, and on the government raster chart):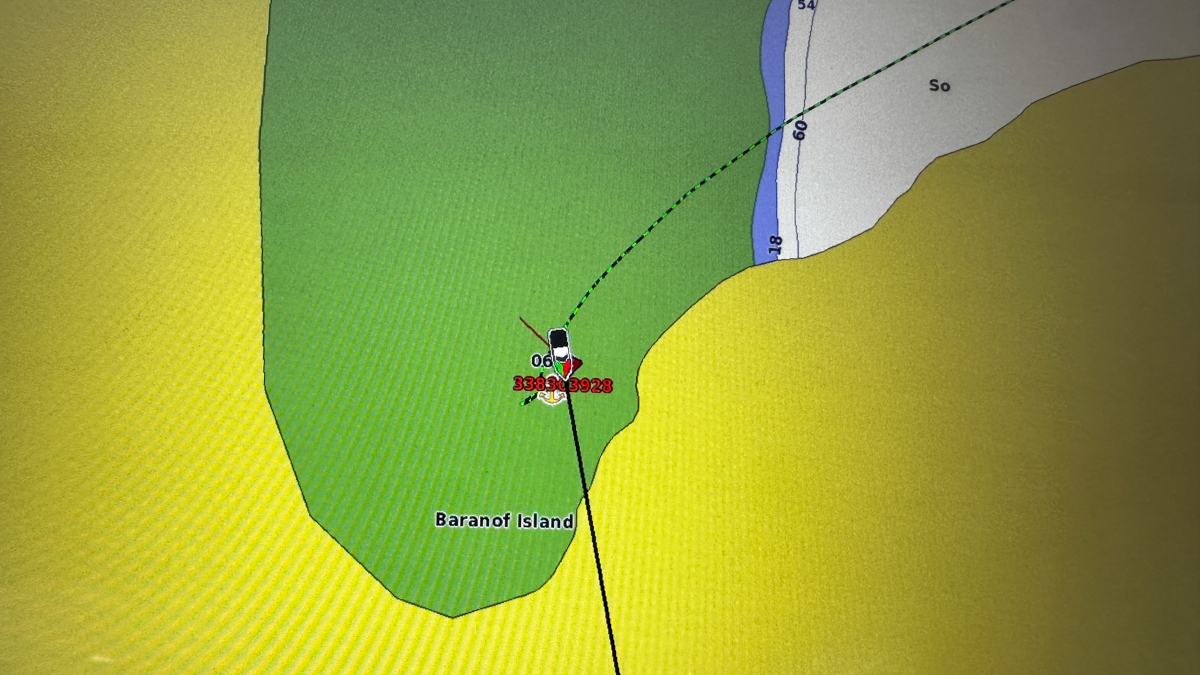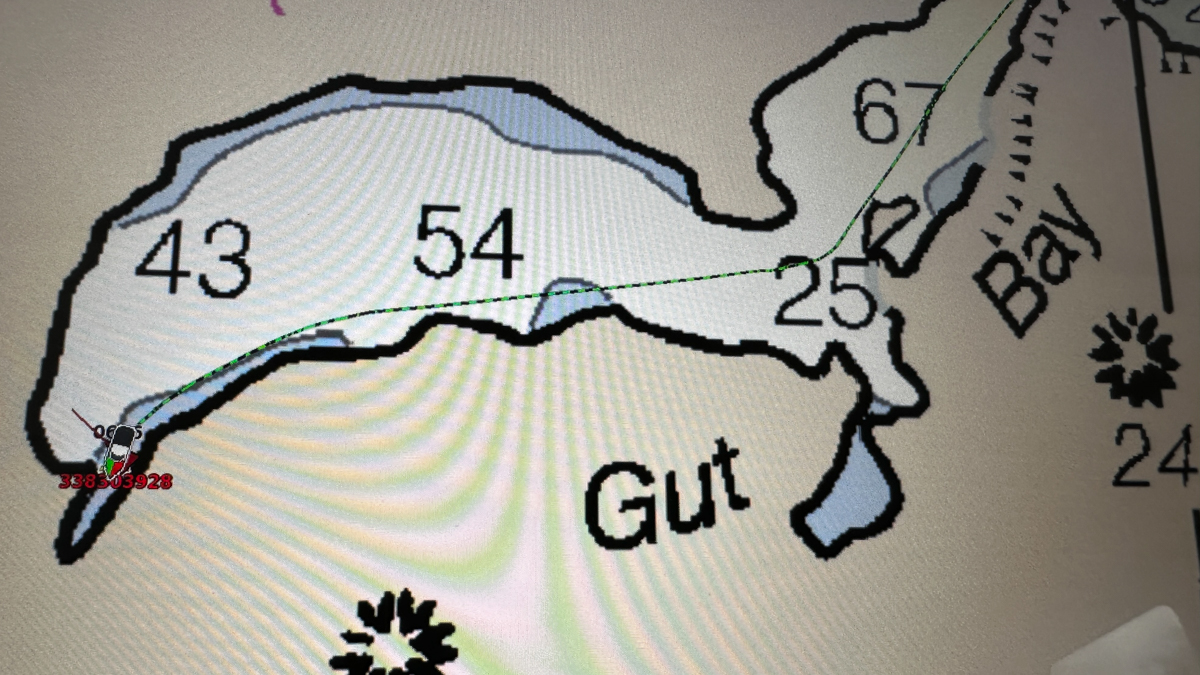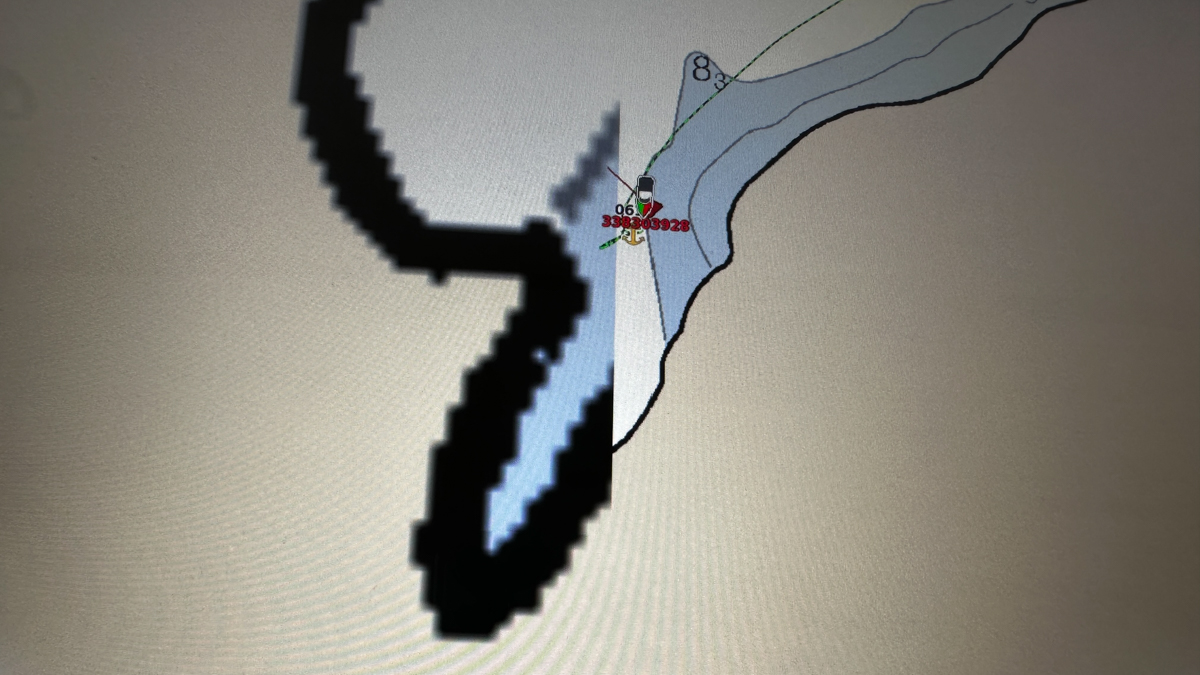 So, you can see what they mean by not very well-charted. 🙂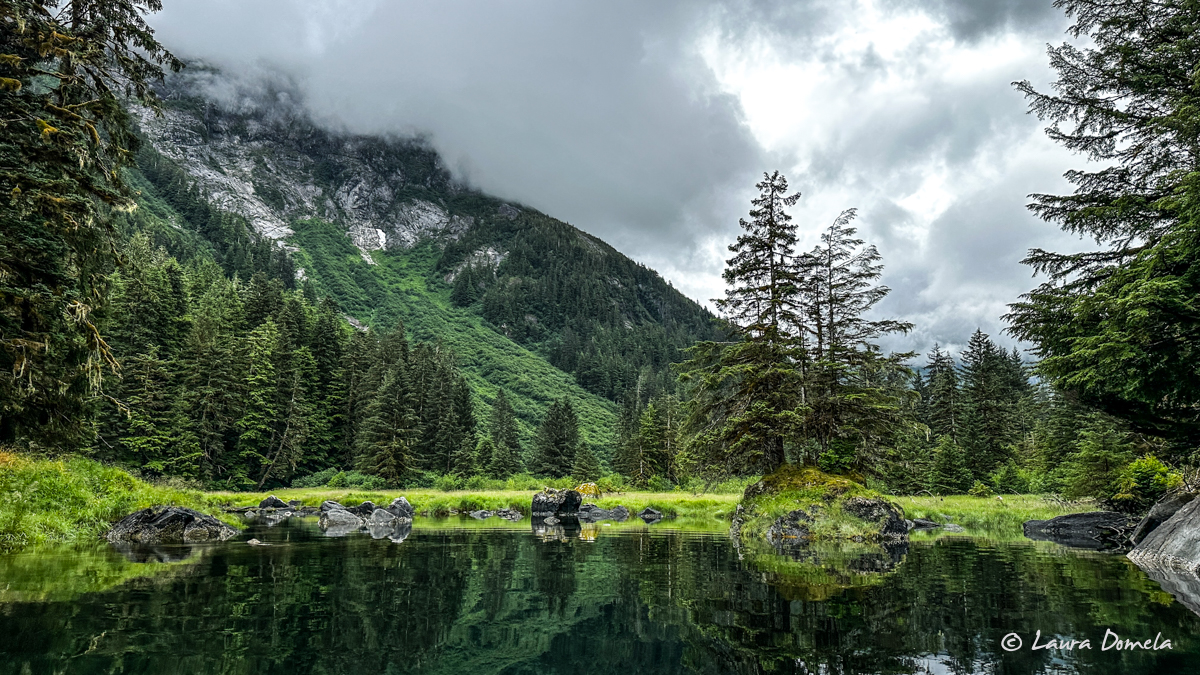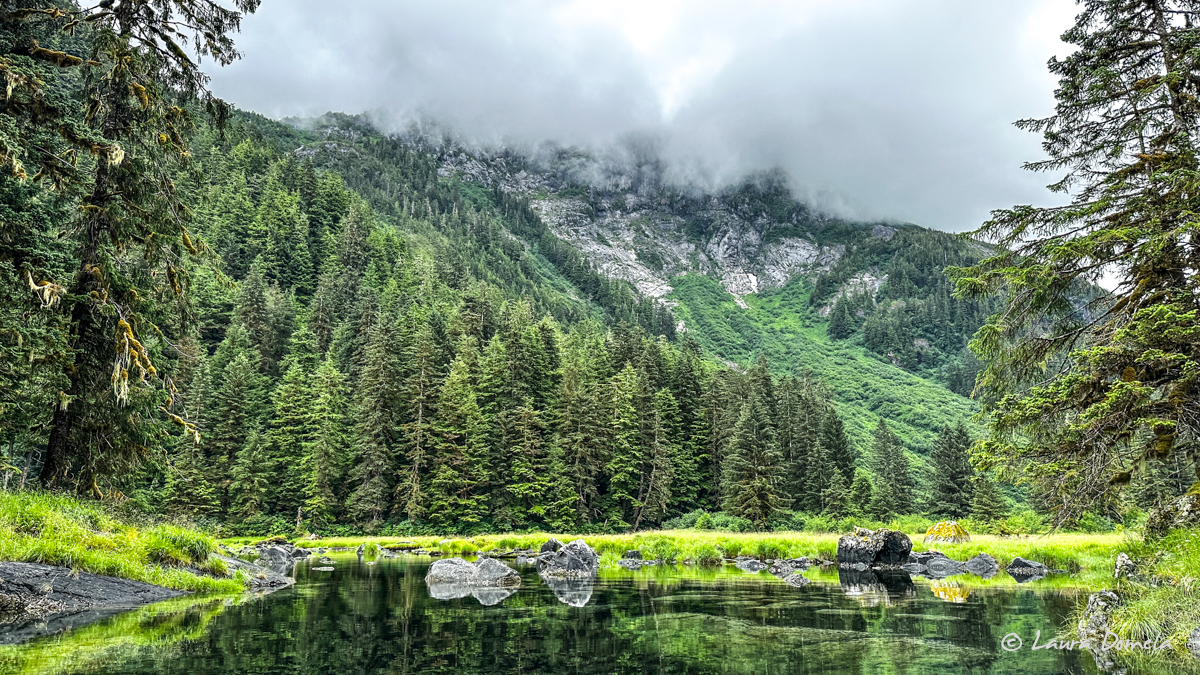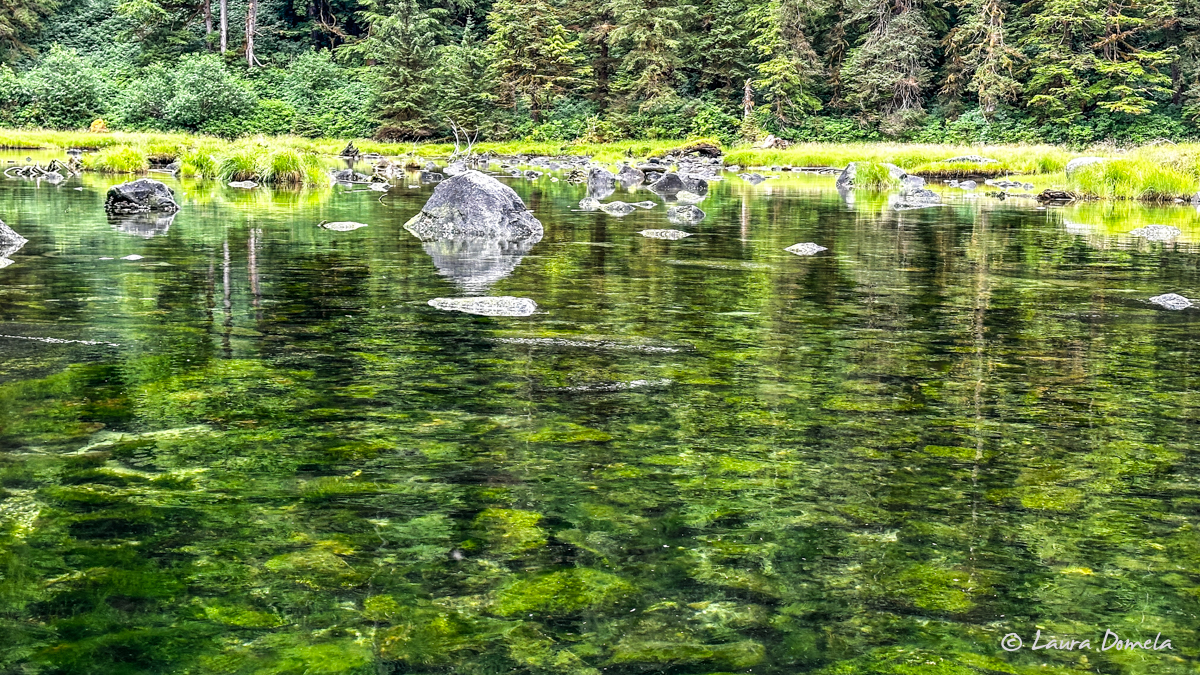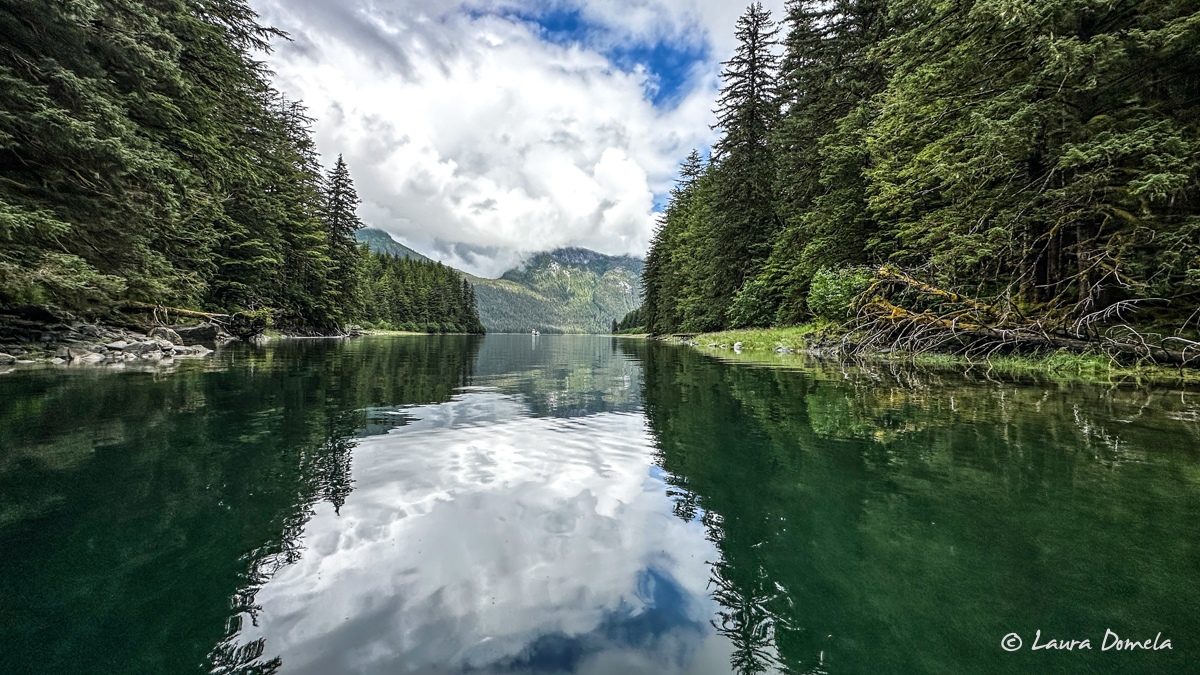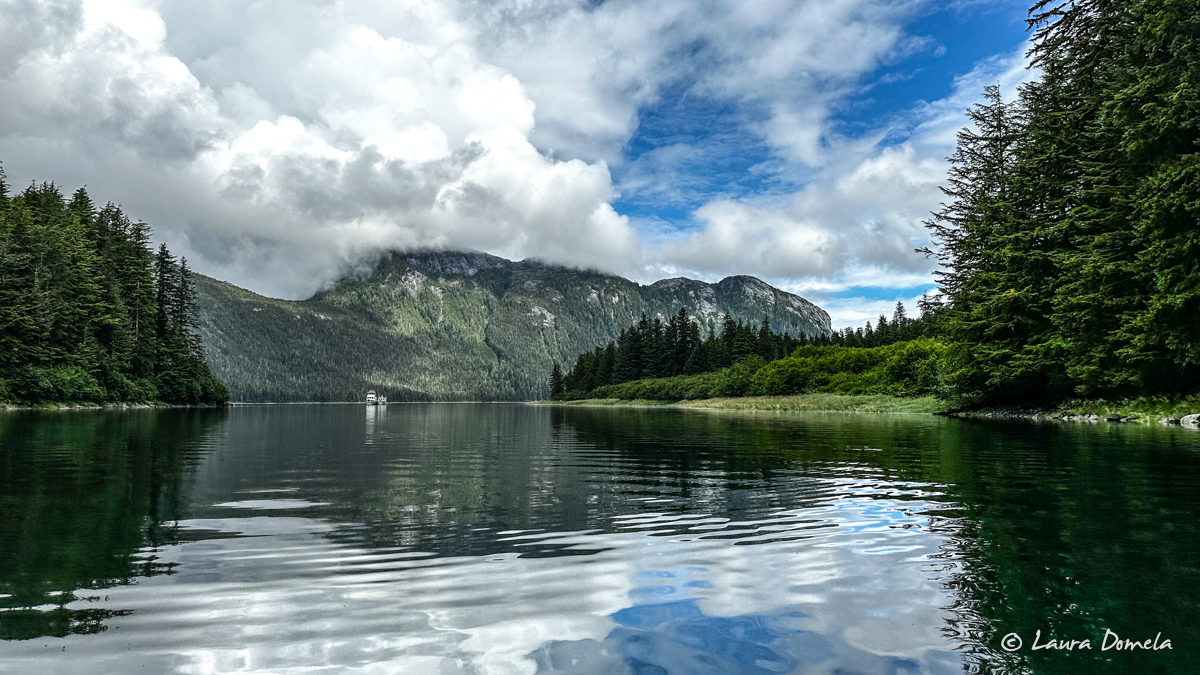 We were hoping the blue sky would take over, but instead it clouded up and rained the rest of the afternoon, sadly before we were able to get the drone up for some aerials. Next time, Gut Bay!
This will be our last night buddy boating with Dan and Eileen. We're grilling some baby back ribs we cooked/smoked/froze at home, some kalbi marinated flank steak Dan and Eileen have, and will have salad, butternut squash, and some spanakopita from the freezer. (We're all making room for more fish!!) Should be a nice dinner and a fun last night (for now) with friends!