Guest swap time in Juneau! Kevin's brother Craig flew home after two weeks with us on Airship, and a few days later we flew Kevin's mom Shirley in for 10 days or so as we cruised from Juneau to Ketchikan.
First stop on our way south was Tracy Arm Cove, where we promptly spotted a bear on shore with a salmon in its mouth.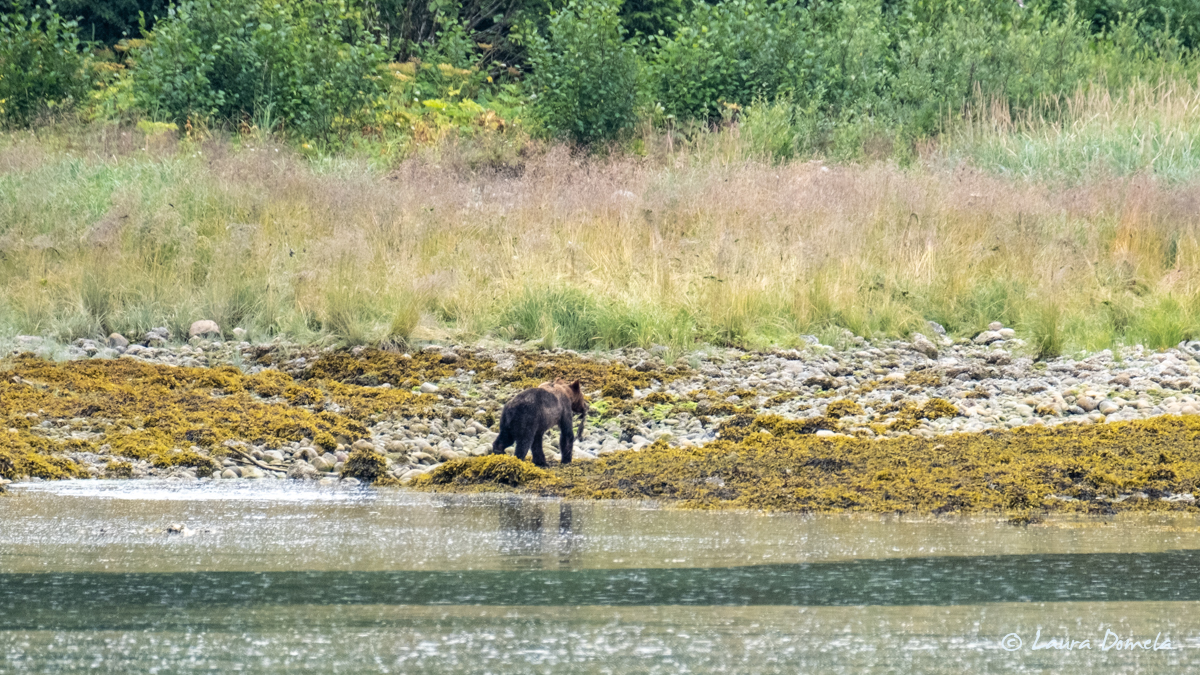 Not long after this first shot, another bear emerged from the woods and began chasing this other bear away from the stream. Normally when we see a bear chasing another bear away from a fishing spot, they just chase them "far enough" and then they go back to the spot to fish themselves. Not this time. The chasing bear chased the other bear all the way down the beach and they both disappeared into the woods eventually…far from the fish!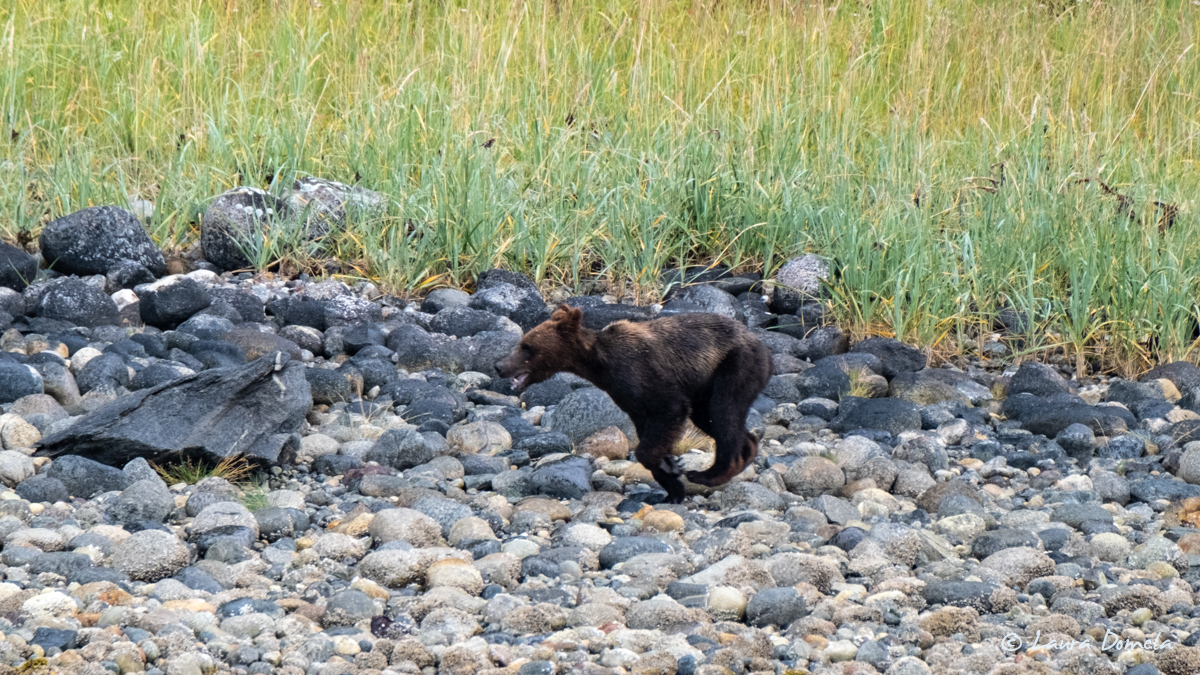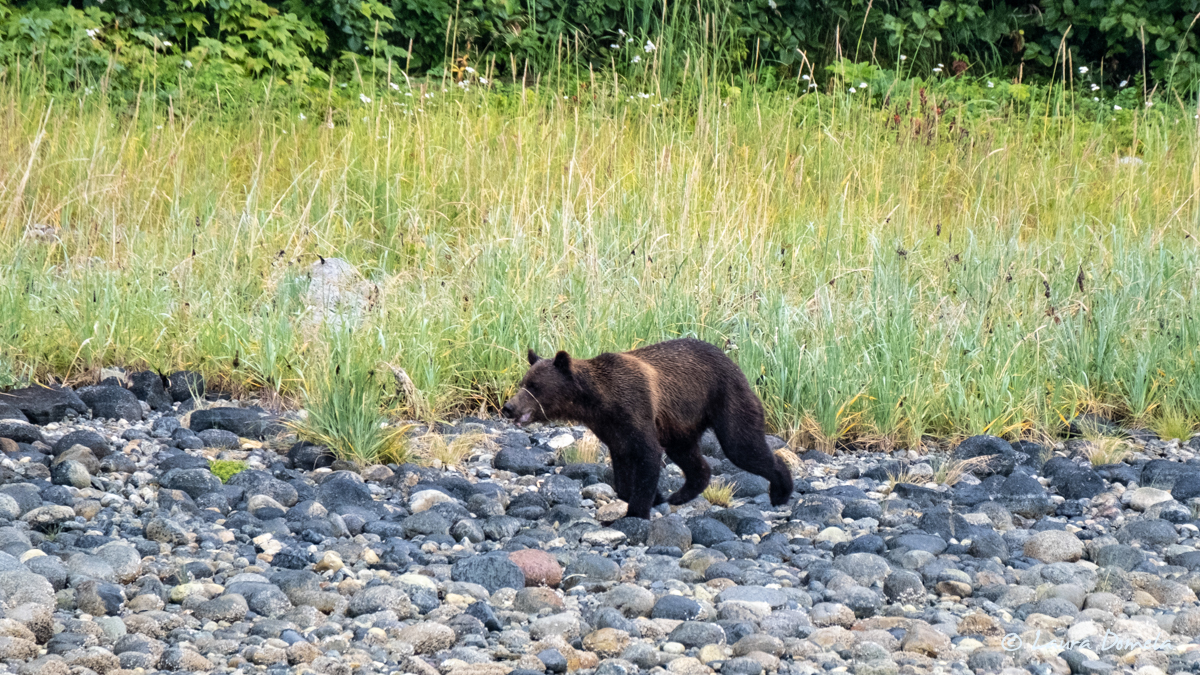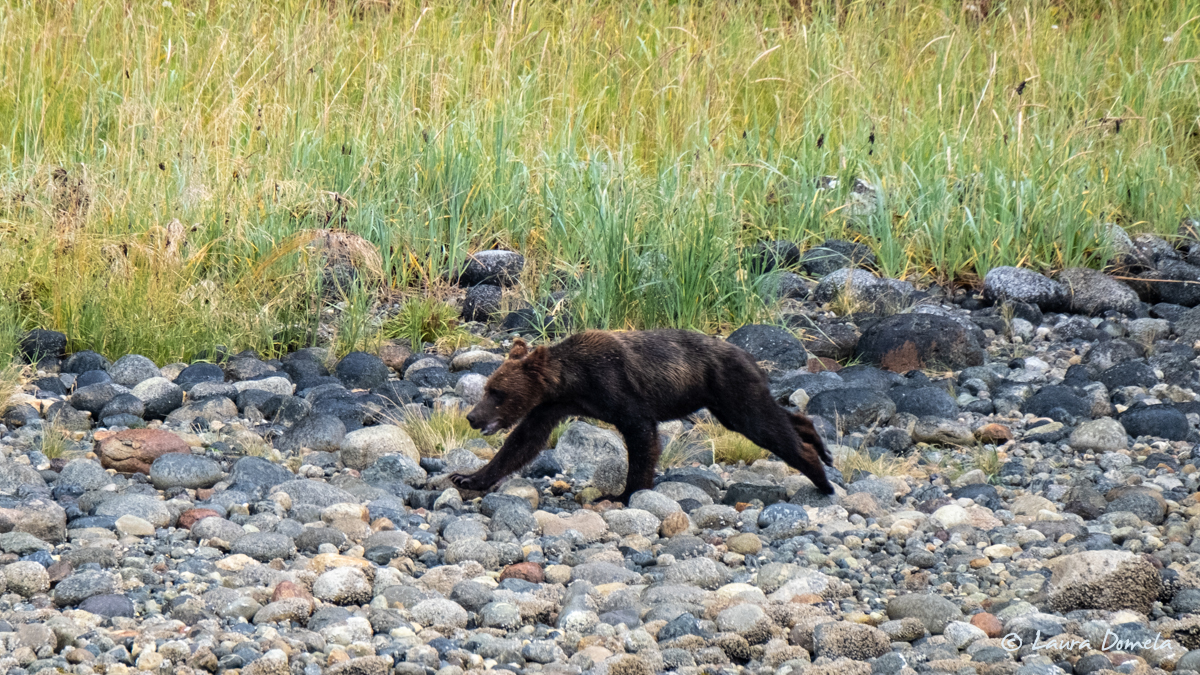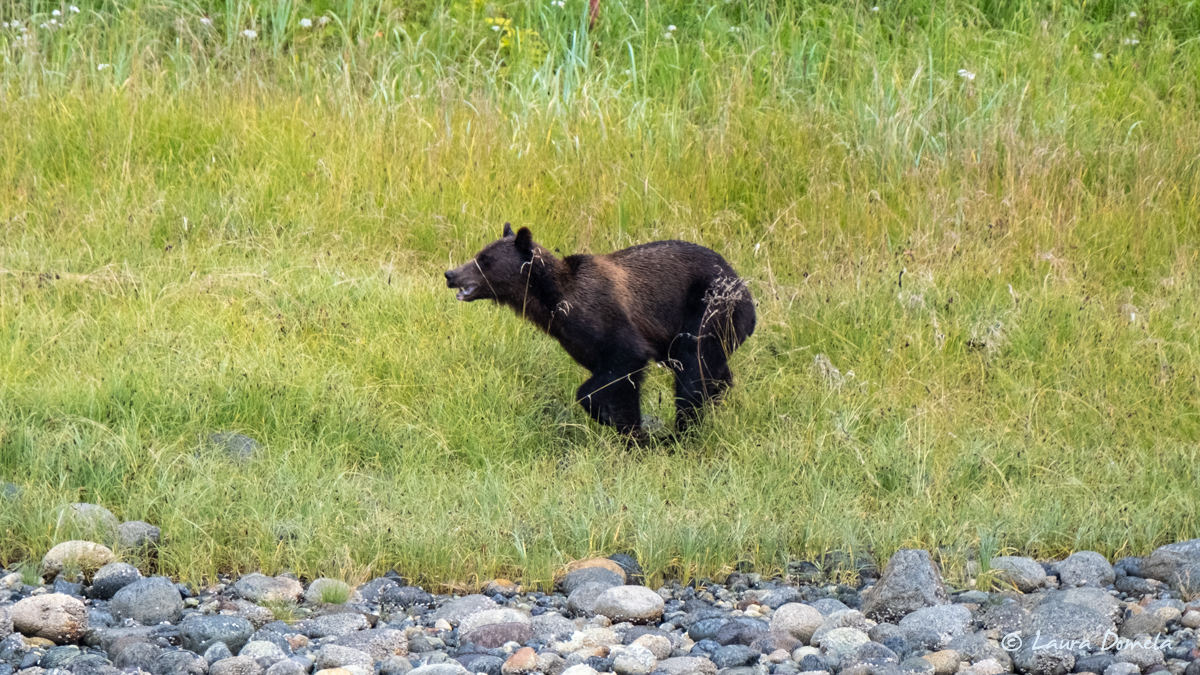 The next morning was silver and calm and we left Tracy Arm Cove and headed for Pybus Bay/Cannery Cove.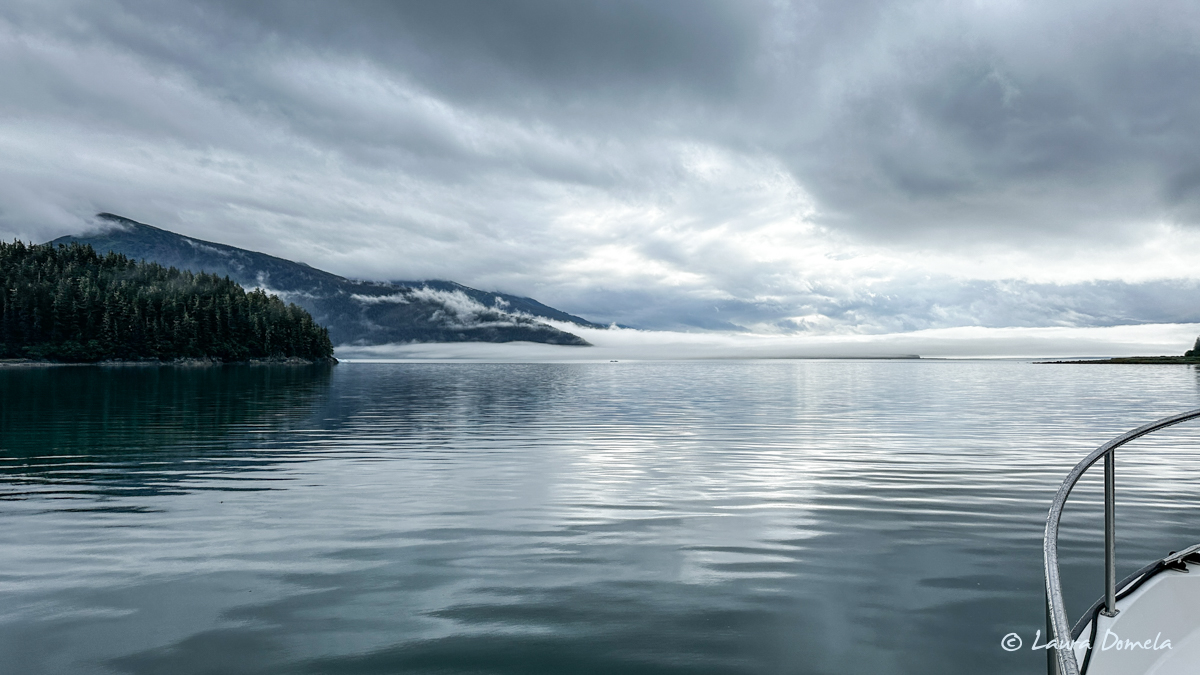 As soon as we entered Pybus Bay….hundreds of otters rafted throughout the bay: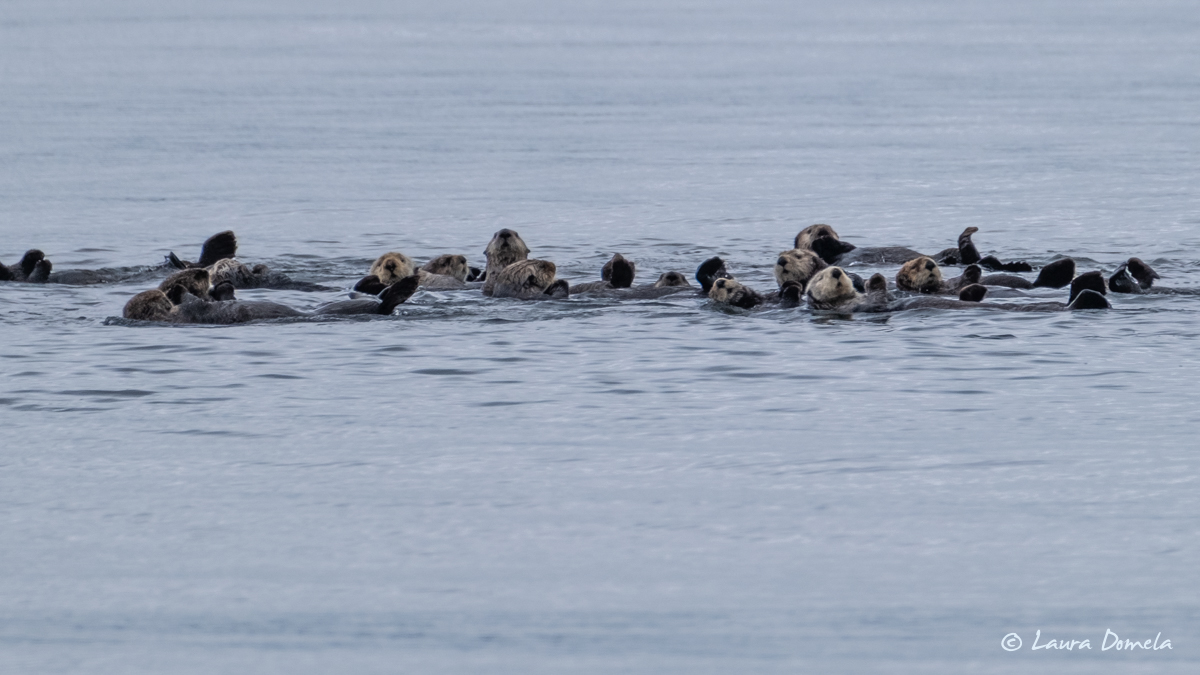 Clouds mostly obscured the big mountain bowl landscape during our visit, but it was still beautiful (and Kevin's mom had seen it before, so she knew what was back there). Kevin and his mom took the dinghy out for a little putt around the bay.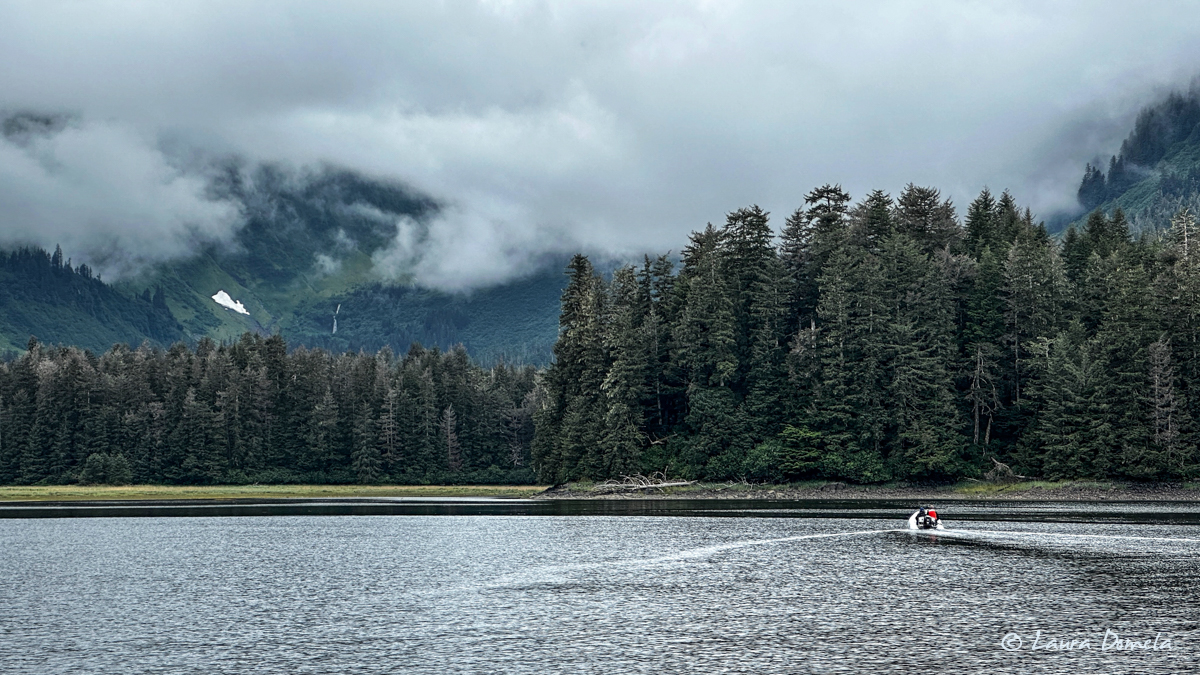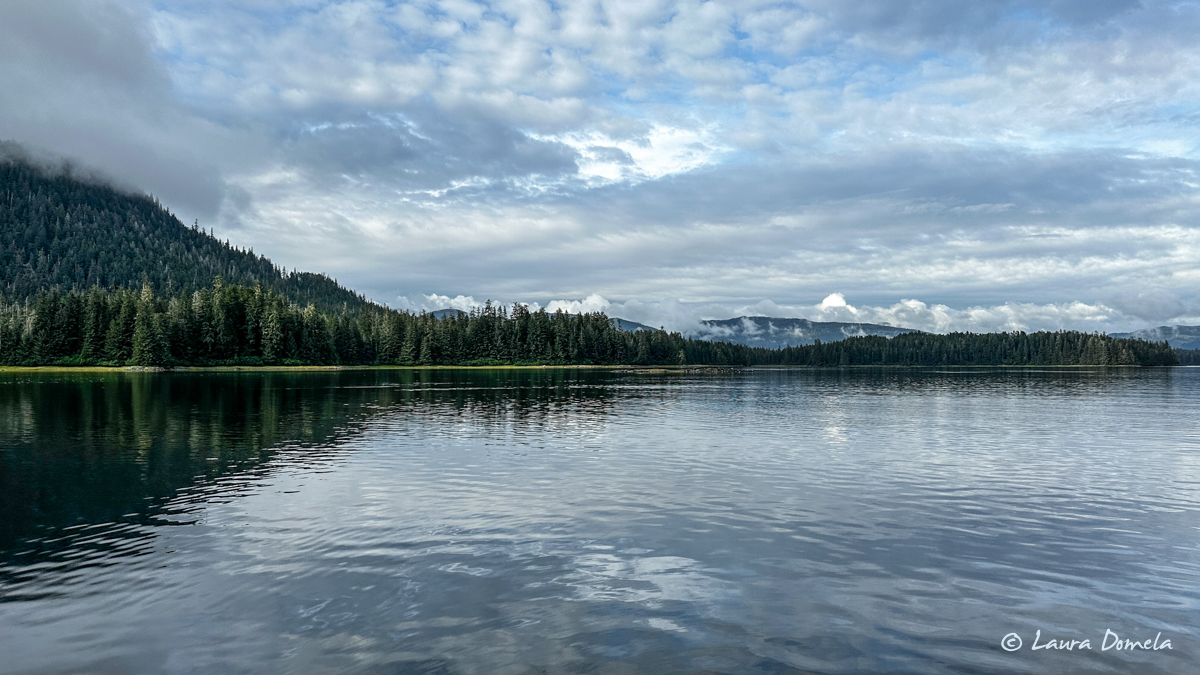 In the morning we pulled the anchor and headed across Sumner Strait for Rocky Pass. We anchored for the night in Stedman Cove, did Rocky Pass the next day, did a quick dip into Point Baker so Shirley could see it, and then continued on to Red Bay for the night. I took zero photos because it was mainly just foggy and rainy out.
Kevin went out and caught a beautiful coho that we had for dinner that night (forgot to take The Fish Photo, sorry!).
In the morning, we continued on to Coffman Cove. A weather system was approaching and we needed to stay somewhere for two nights…figured Coffman Cove was a good spot for that, and Shirley had not been there before.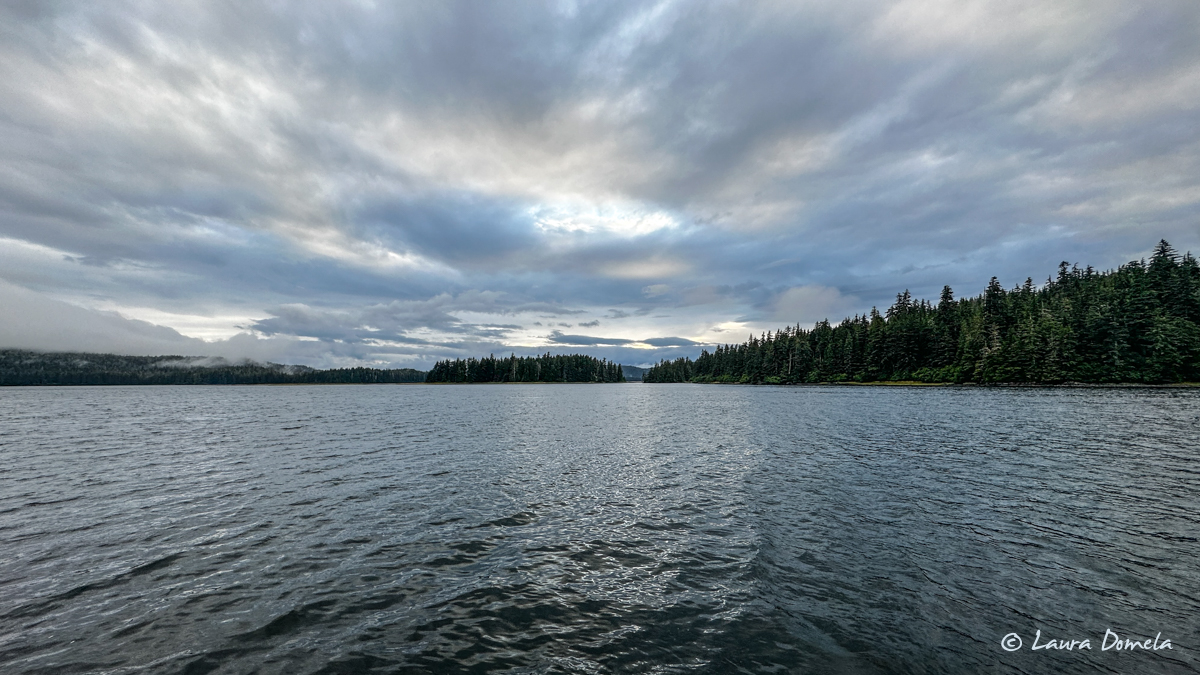 We had to stop for a few humpbacks crossing our path: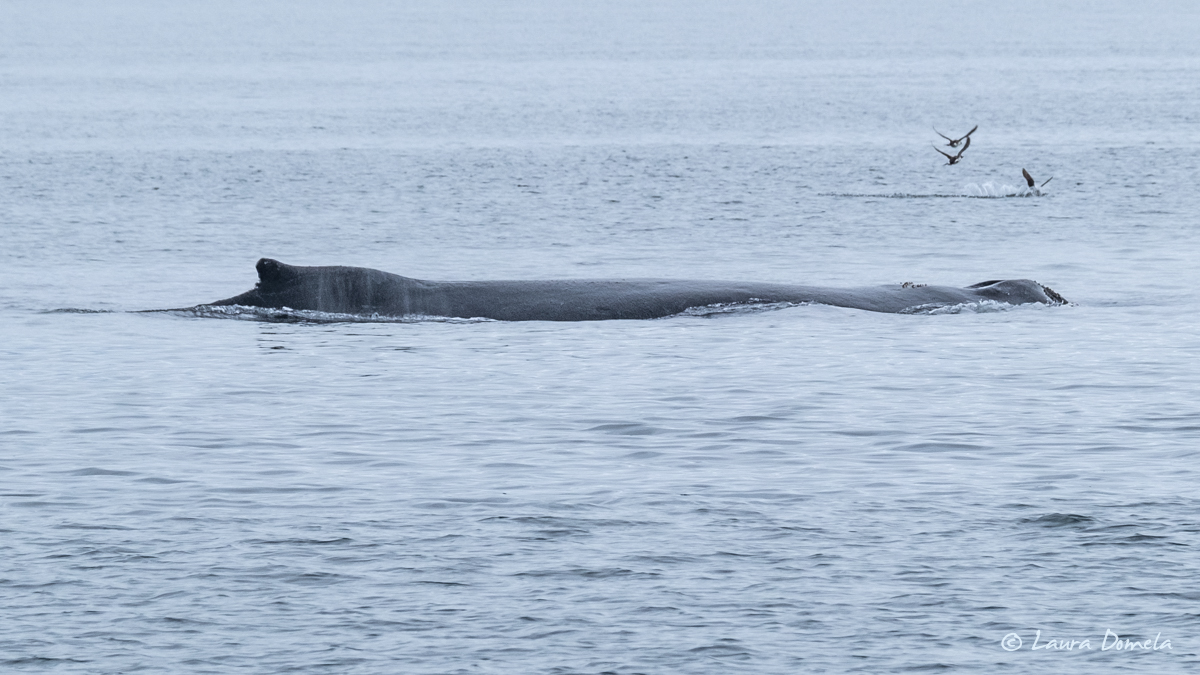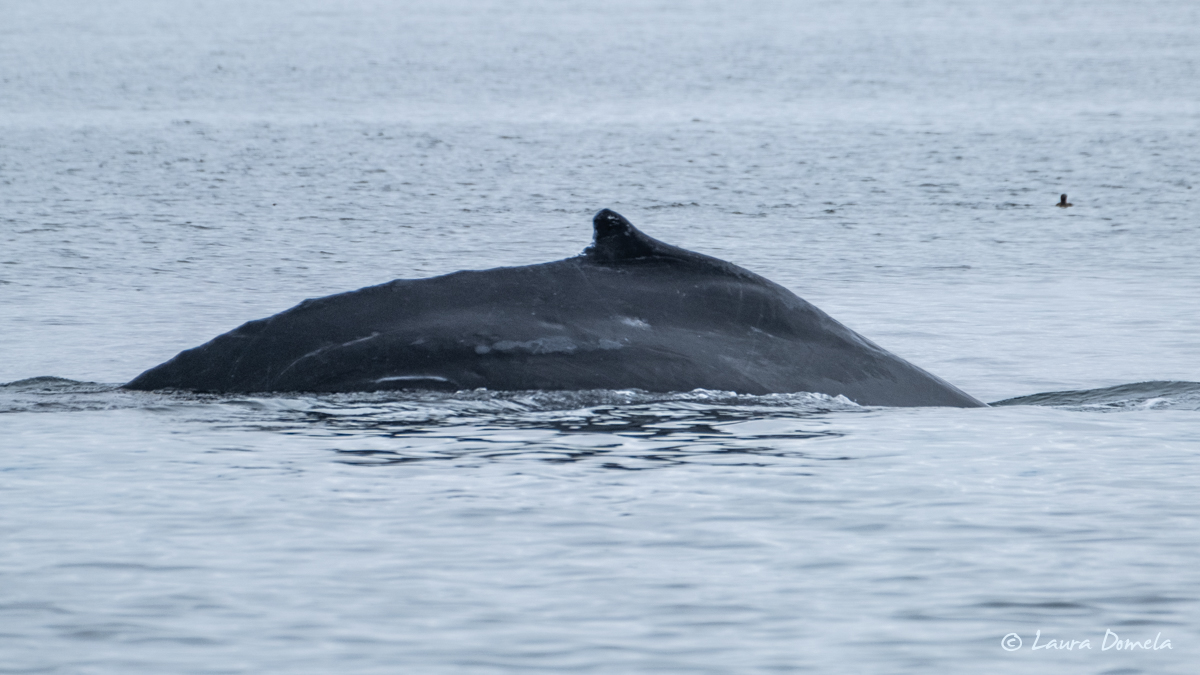 This one had a nick behind its fin, probably from a boat. 🙁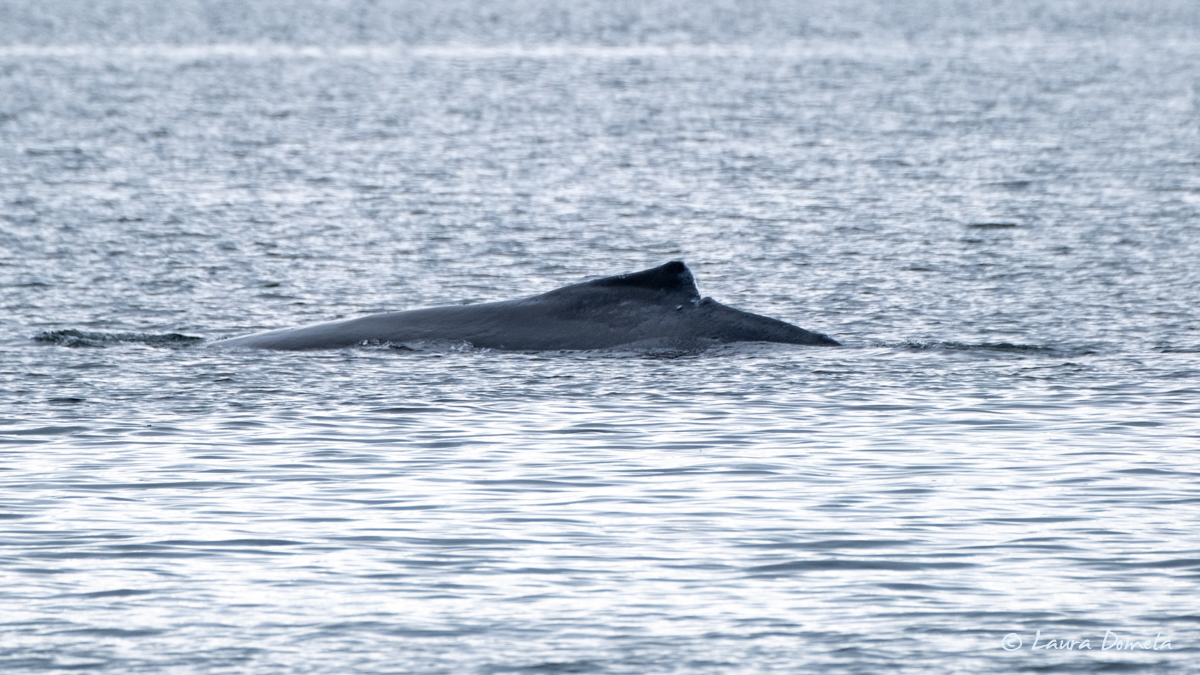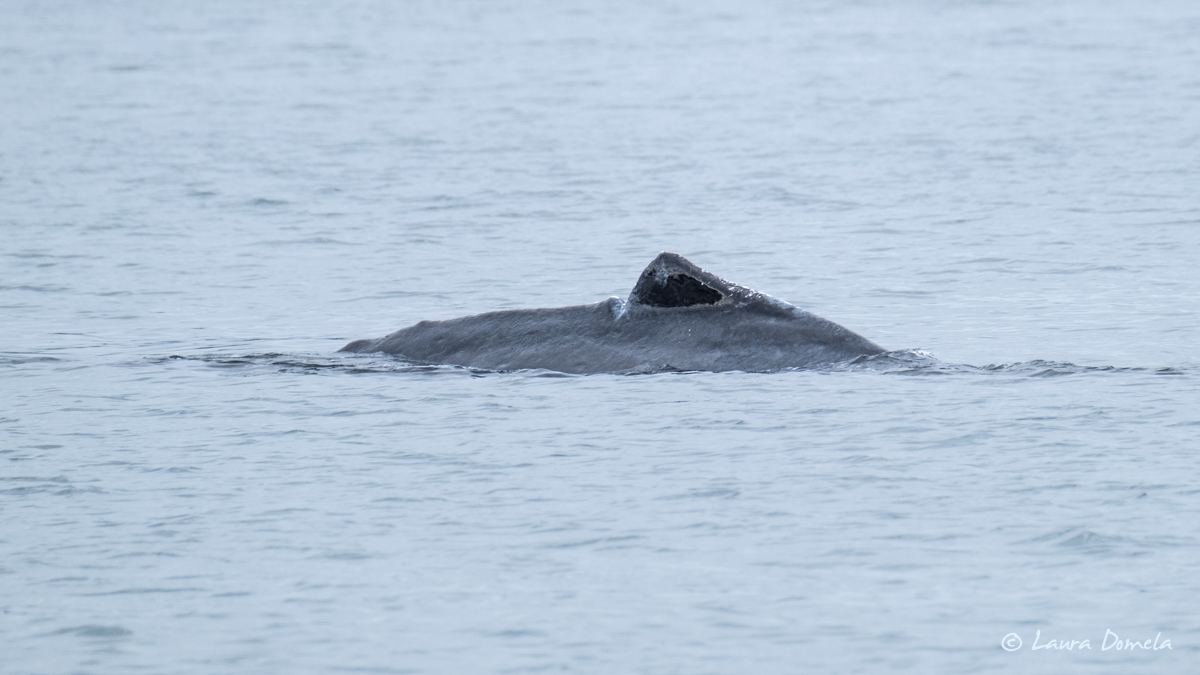 We arrived in Coffman Cove with the expectation that the outer linear dock was all transient moorage, but the one nice big open space at the end…turns out was for a fishing tender coming in the next day, so we paid for one night with 30amp power and figured we'd just anchor out the next night if we needed to.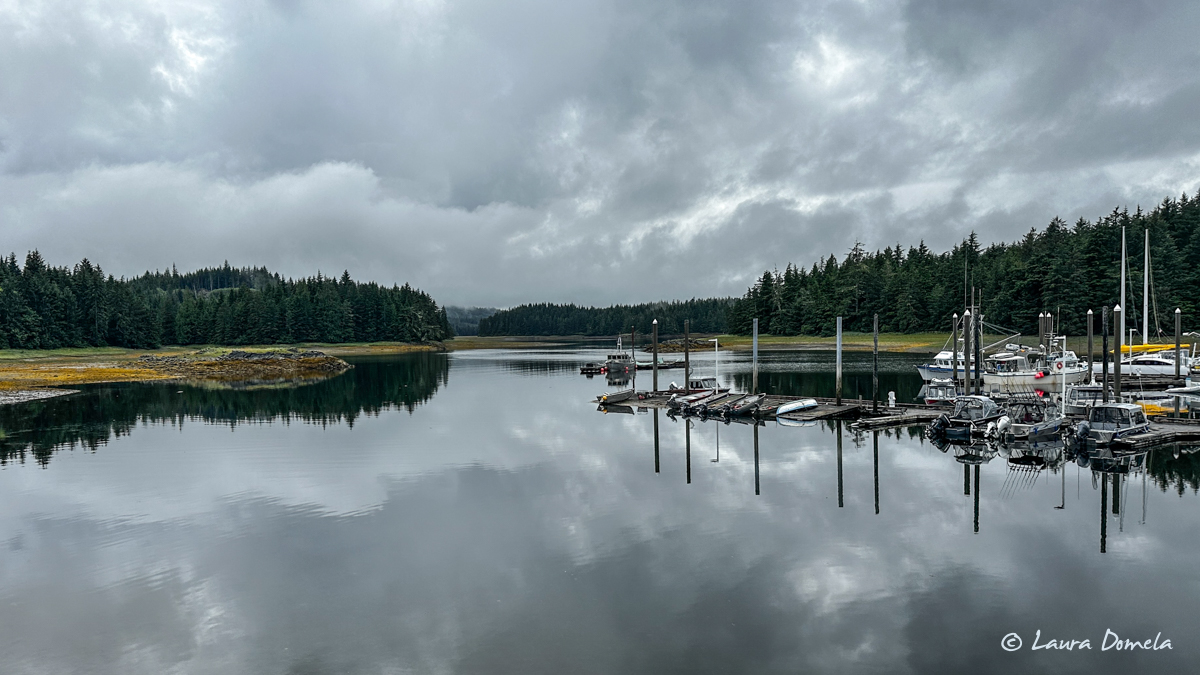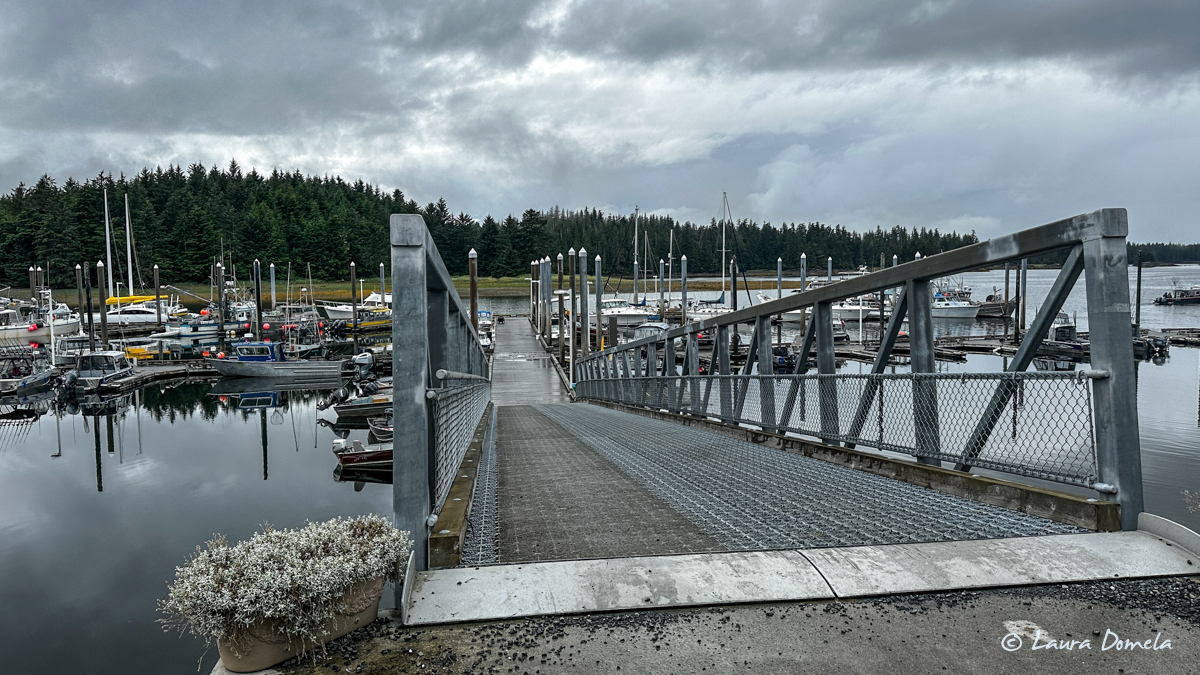 We wandered up through town and out near the ferry landing for the festival taking place this weekend…the By the Sea Arts & Seafood Festival. Fun! We went to all the booths and came back to Airship with some kelp hot sauce, some homemade taco seasoning with sea asparagus powder, fresh greens and a nice cucumber.
I was making dinner (pulled pork for tostadas, using some of the new taco seasoning!) and this sweet pup decided to try to order take-out from Airship's galley window.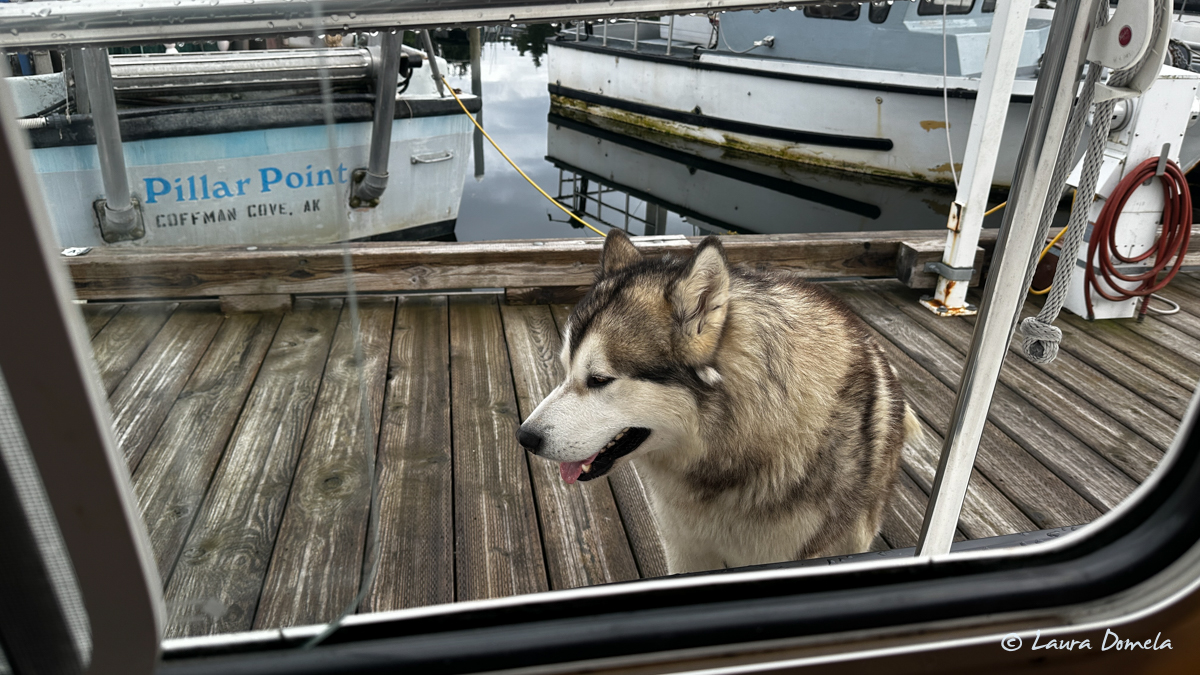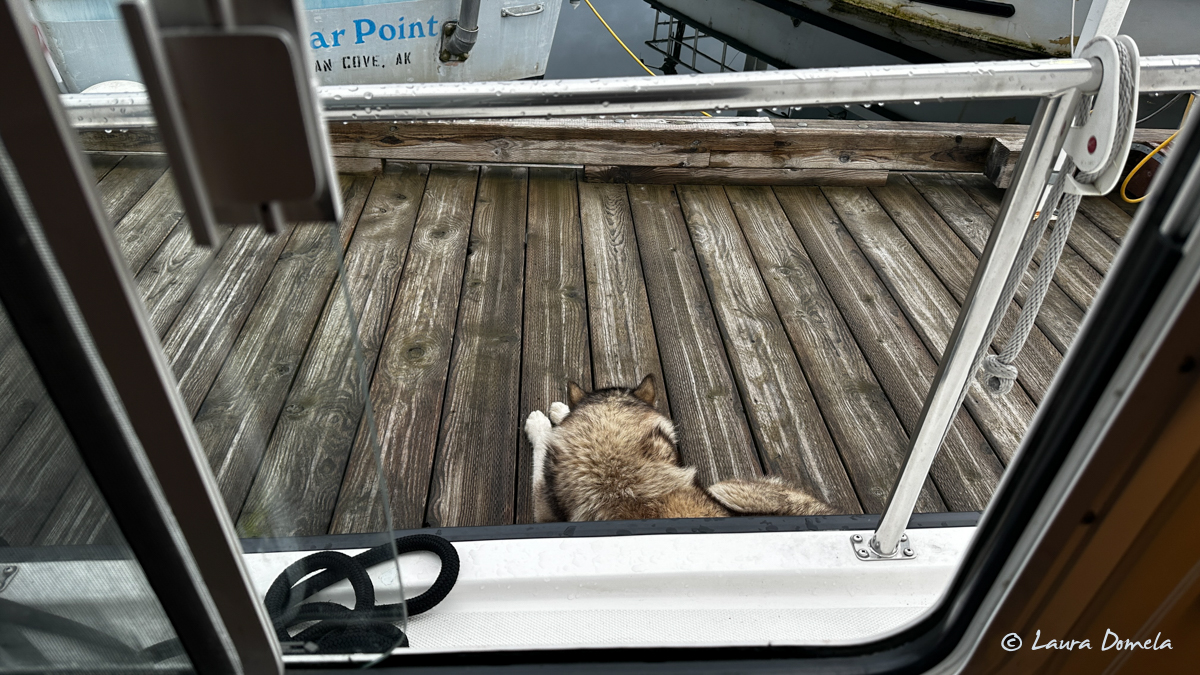 The following day we anchored out between the marina and the float plane dock and had a nice quiet night. It showed to be gusting to 43kts out in Clarence Strait, but inside we had mostly nothing in the way of wind.
In the morning we left Coffman Cove and headed for Meyers Chuck, one of Kevin's mom's favorite spots from past visits. Just outside there were a few seiners apparently raking in the salmon!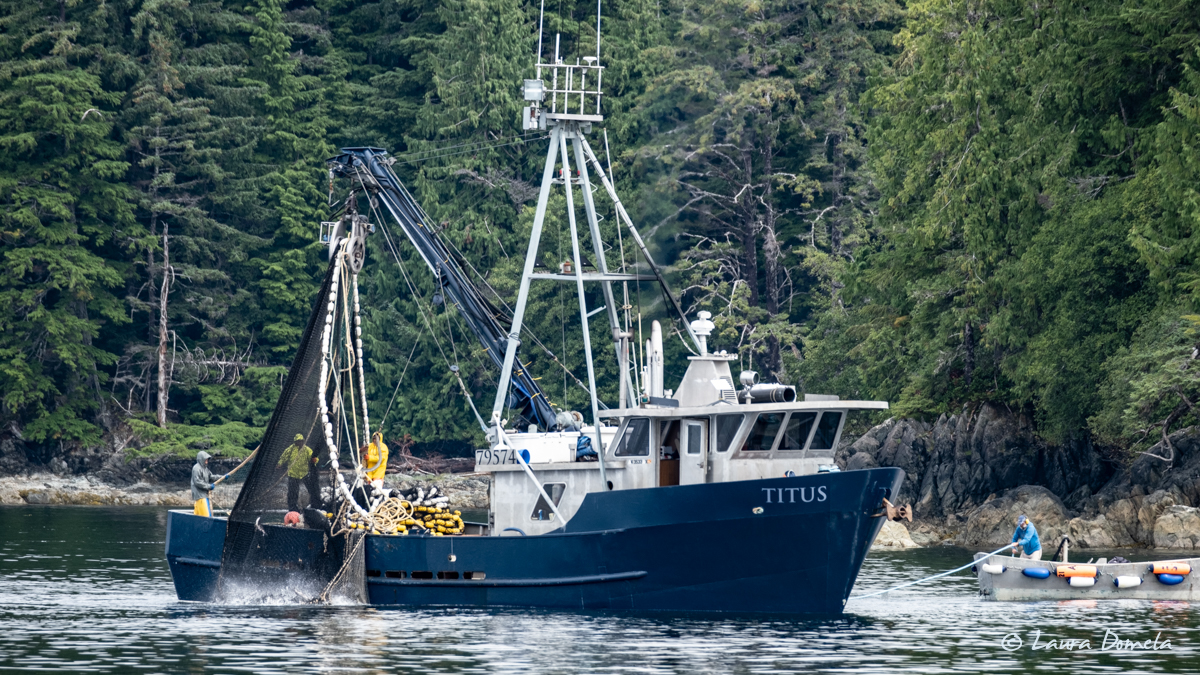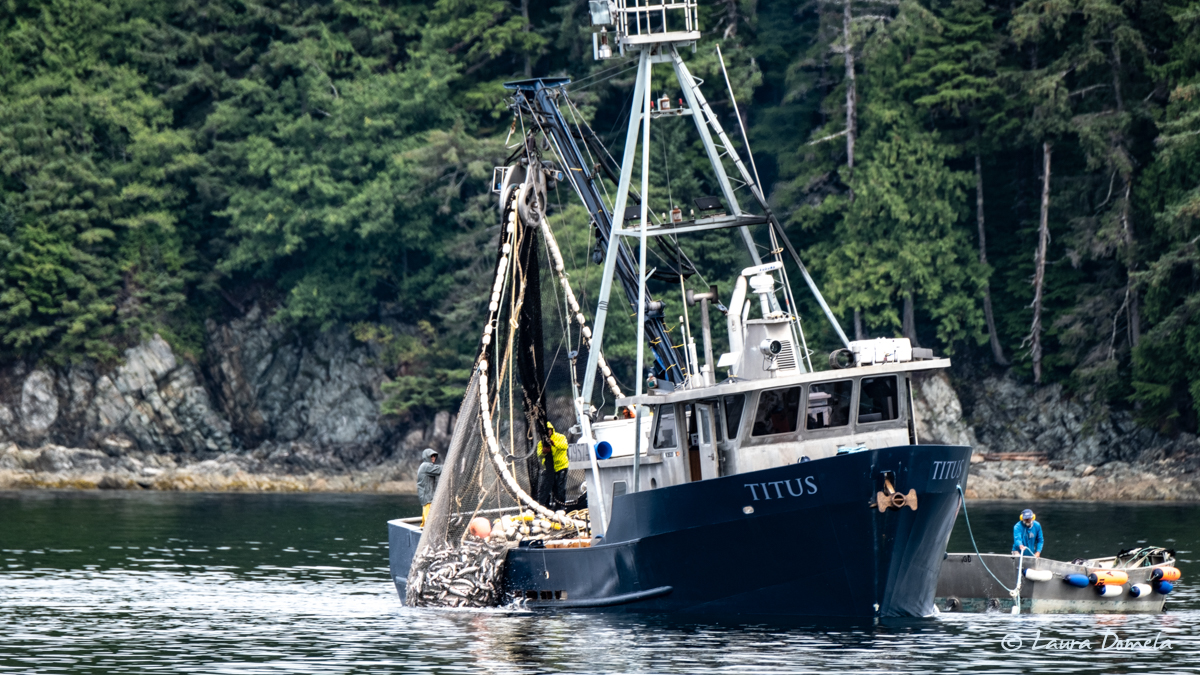 There was plenty of room on the dock at Meyers Chuck. This place is so picturesque when the sun is out!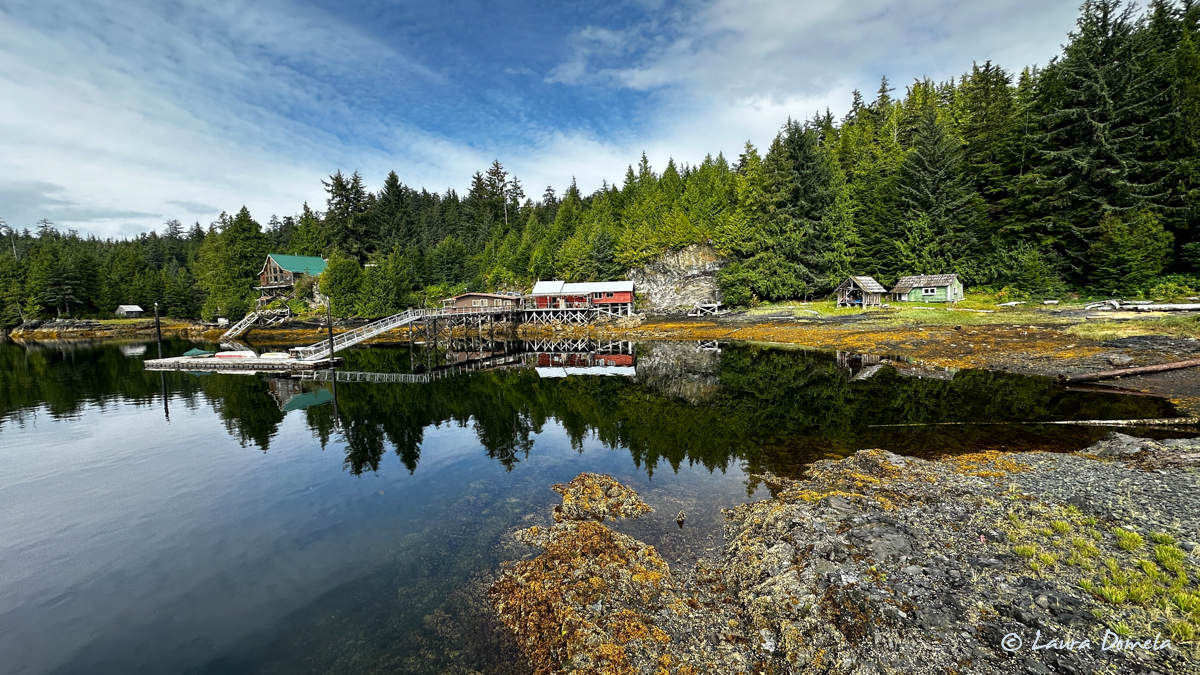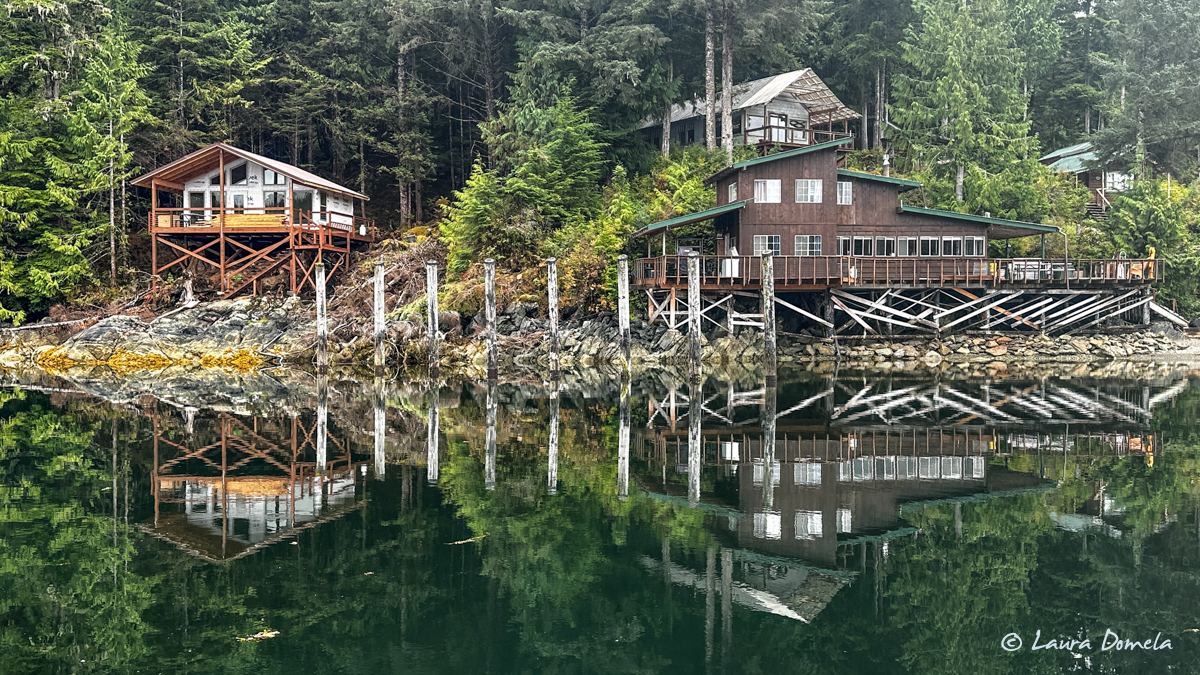 We walked the trail out to the beach and back.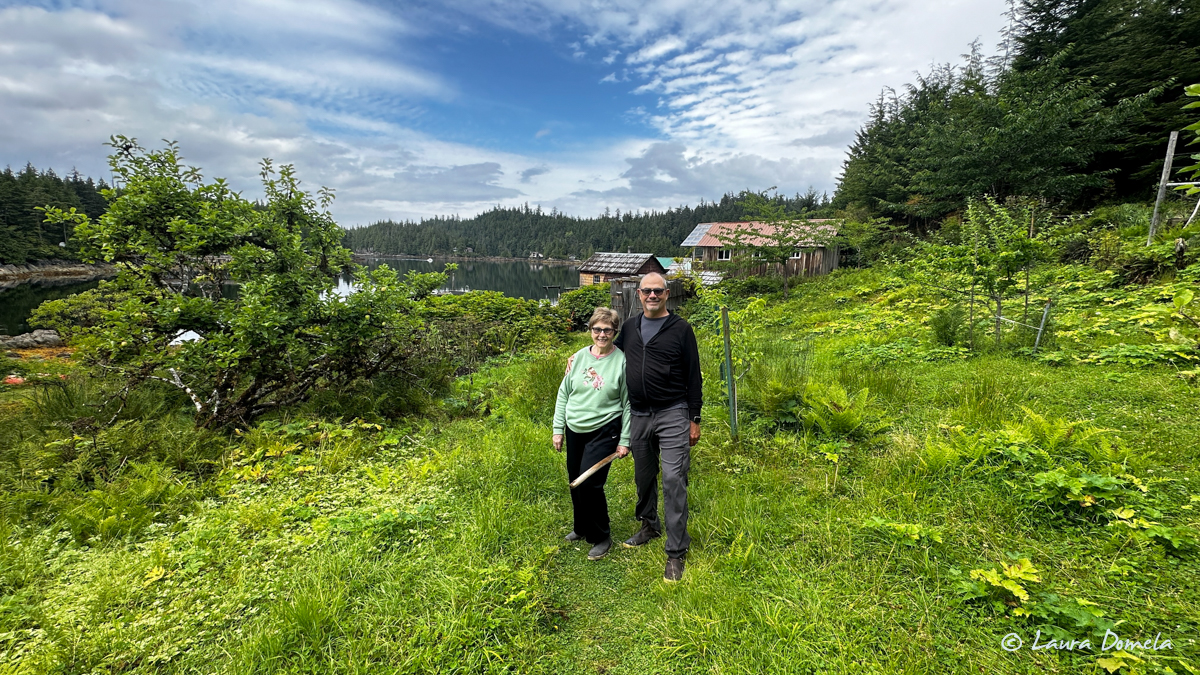 Back on Airship with the sun shining, we had ourselves a little happy hour on the top deck.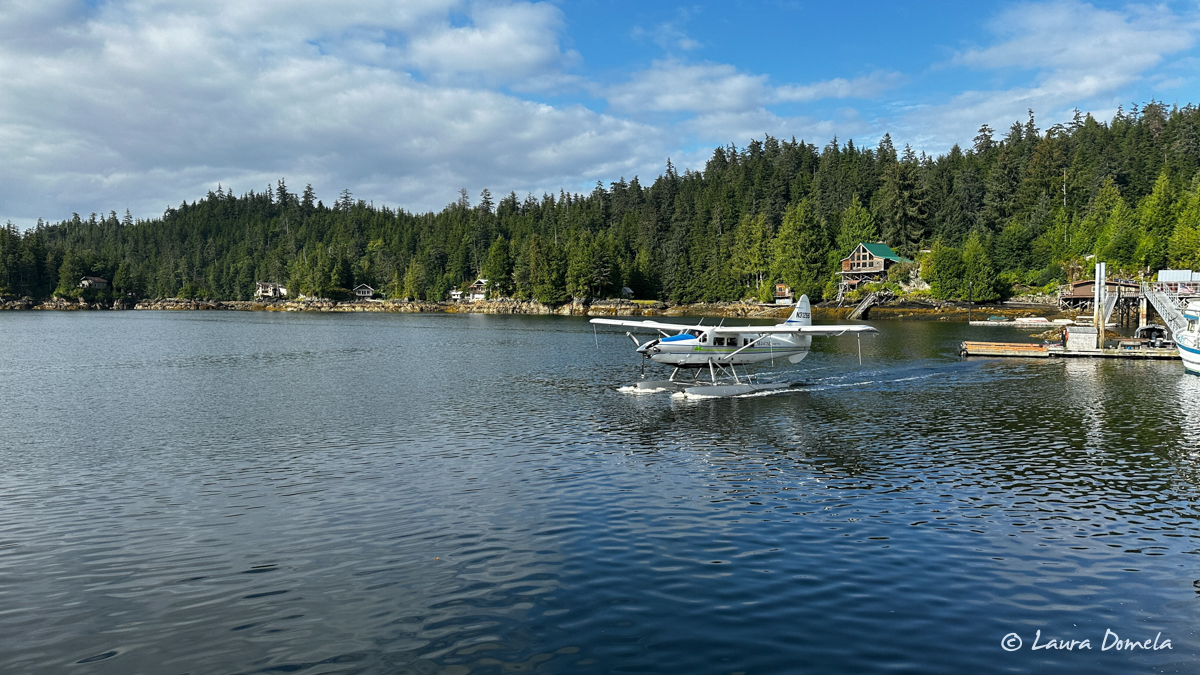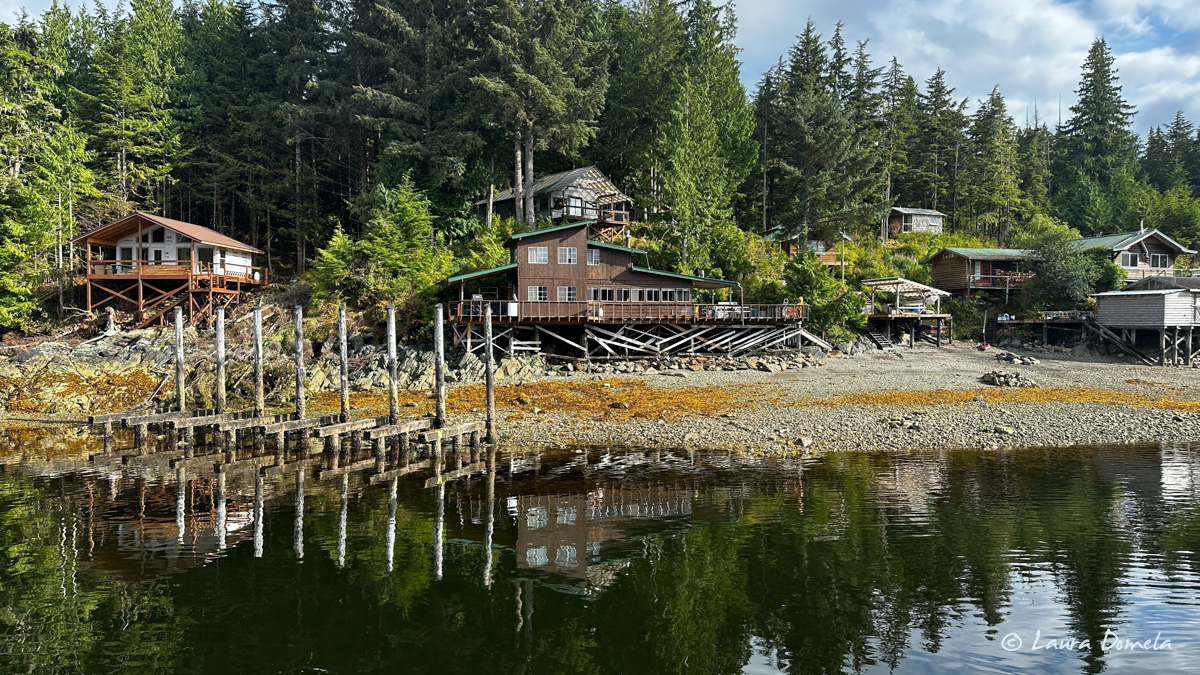 Dinner tonight was Alaskan scallops with a caper lemon garlic sauce over pasta with cherry tomatoes and a caesar salad. Yum!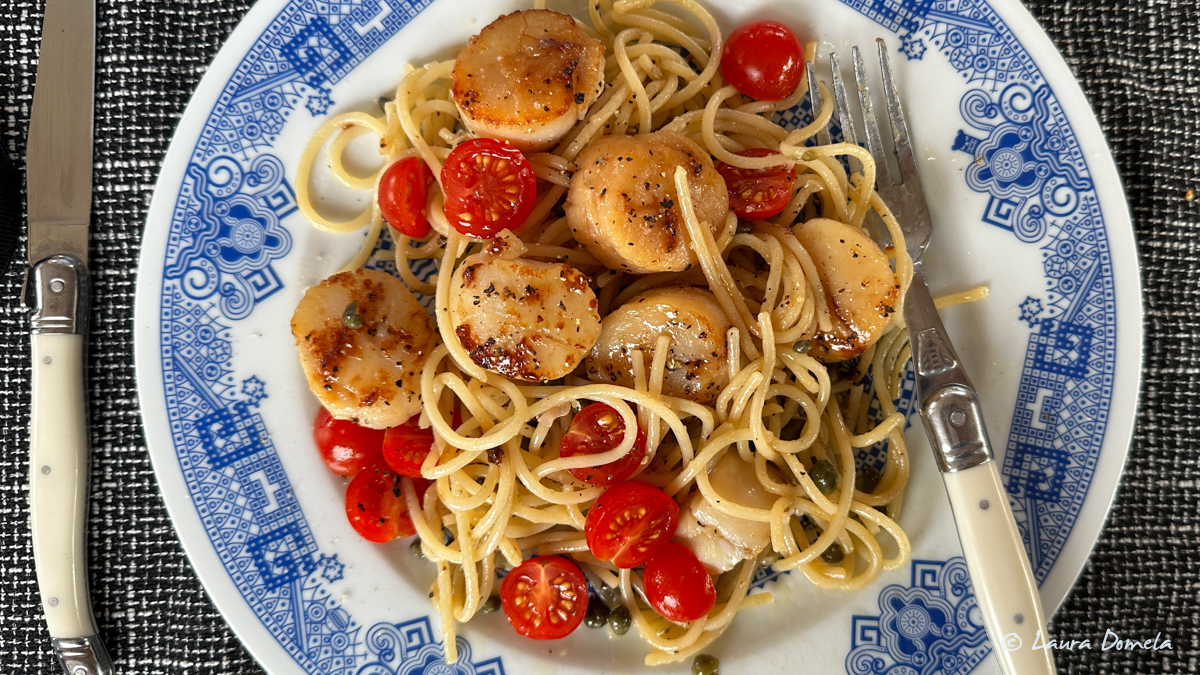 We left Meyers Chuck and headed for Ketchikan, where Shirley would fly home. Weather in Ketchikan was mostly super rainy and dreary, with one day of a little sun. We rented a car and did some shopping and dining out and sightseeing.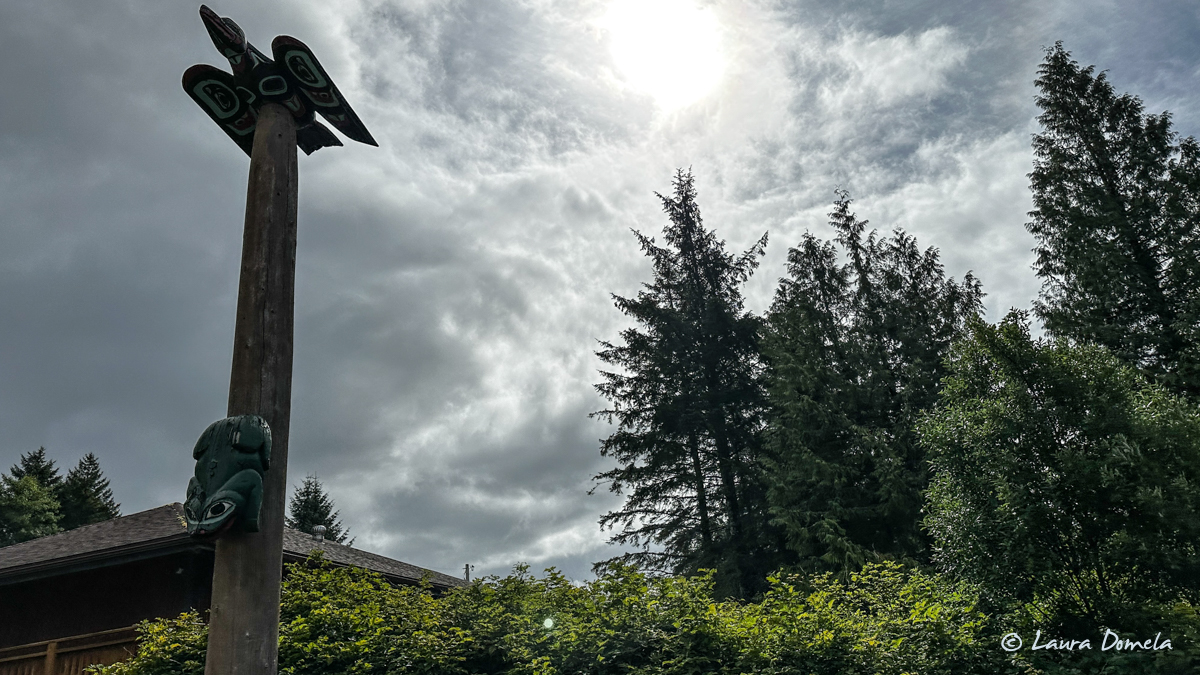 We dined on Mexican food at Oceanfront Restaurant, had lunch at Heen Kahidi Restaurant up at the Cape Fox Lodge, and tried to take Kevin's mom to Burger Queen one of the days when she was still in town (a brunch burger!) but they were having difficulties with something electrical and weren't open when we went by.
Kevin's mom left this morning, and we gave Burger Queen another shot and it worked! (They were closed both days we were in town on the way north.) The sriracha bacon burger did not disappoint!
We're watching the weather for a Dixon crossing in the next few days (Friday might work, but Saturday looks better), so tomorrow we'll head down to Foggy Bay and be ready to go!