We left Ketchikan on Thursday morning after topping off all of the fuels (diesel, propane, dinghy gas) and headed for…well, we weren't quite sure where yet!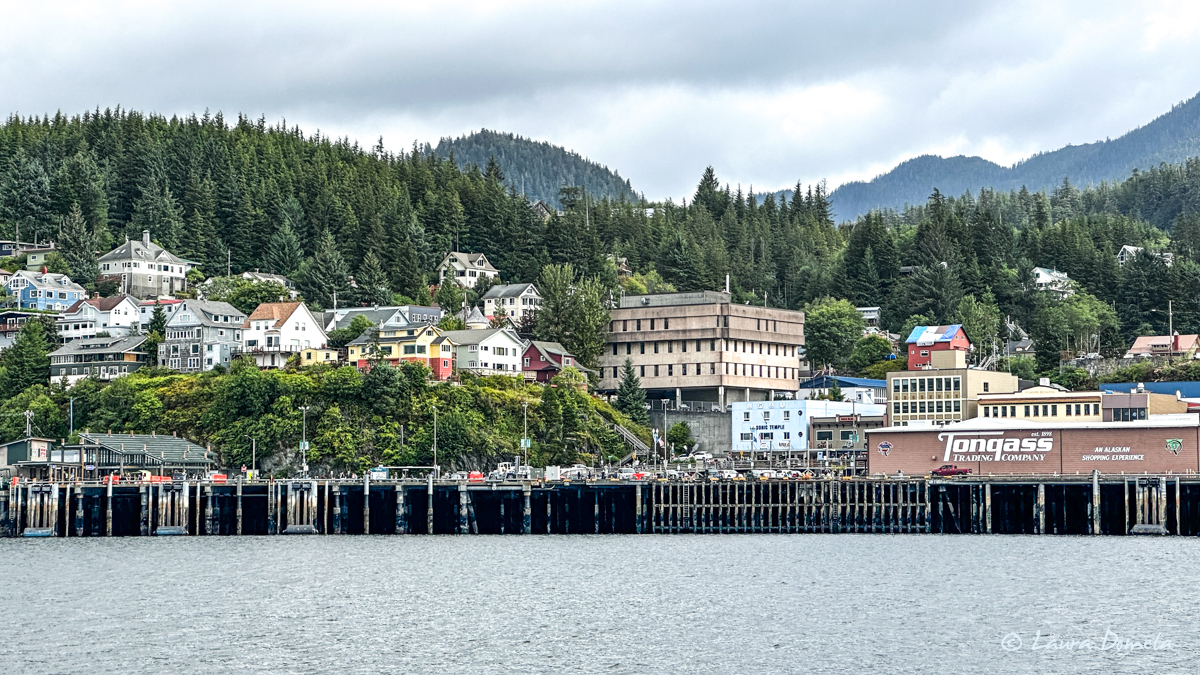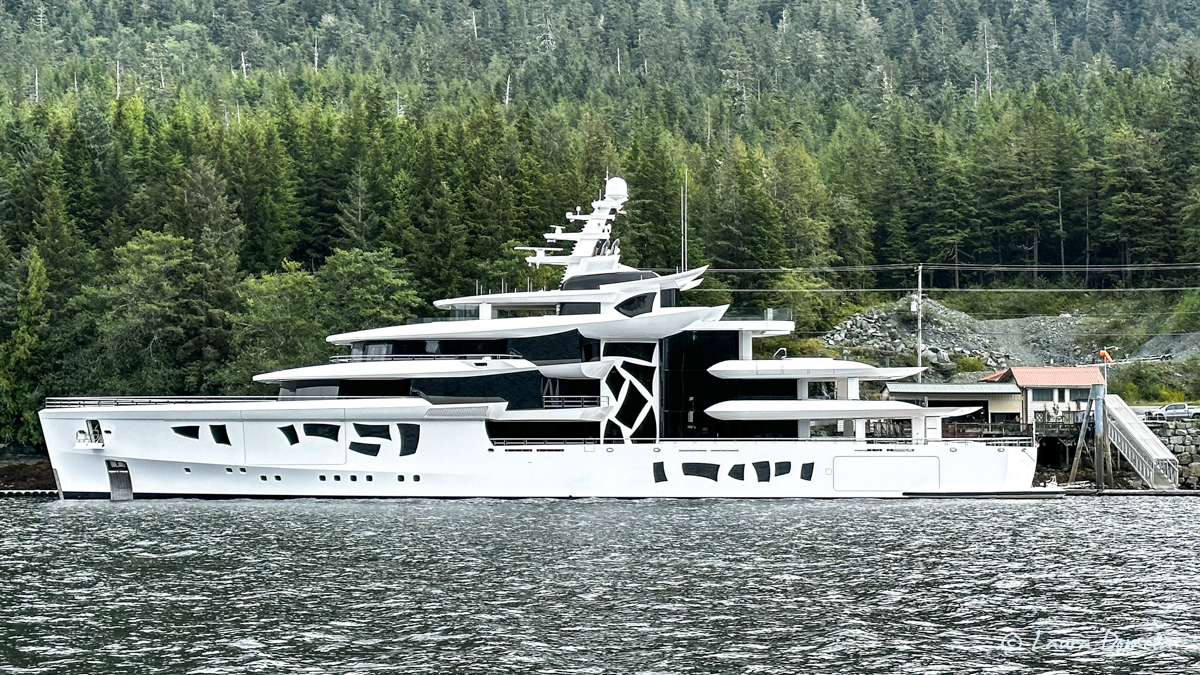 We've got a good window for crossing Dixon Entrance on Friday or Saturday, so we considered Foggy Bay, Judd Bay (on Duke Island), or somewhere we had not been before, and the new place won: Kah Shakes Cove, just north of Foggy Bay. The entrance to the cove is rocky and not well charted, so we were careful to watch our sonar, depth, chart plotter, and also the actual visible rocks with our eyes. We saw 17ft at the shallowest (on an 8ft tide). We dropped the anchor and then launched the dinghy to go explore further.
There's a small stream that empties out into the bay where we are anchored (a salmon stream, clearly, since there are fish jumping everywhere), and then further around the corner, a much longer waterway with several small falls that enters the cove from Kah Shakes Lake.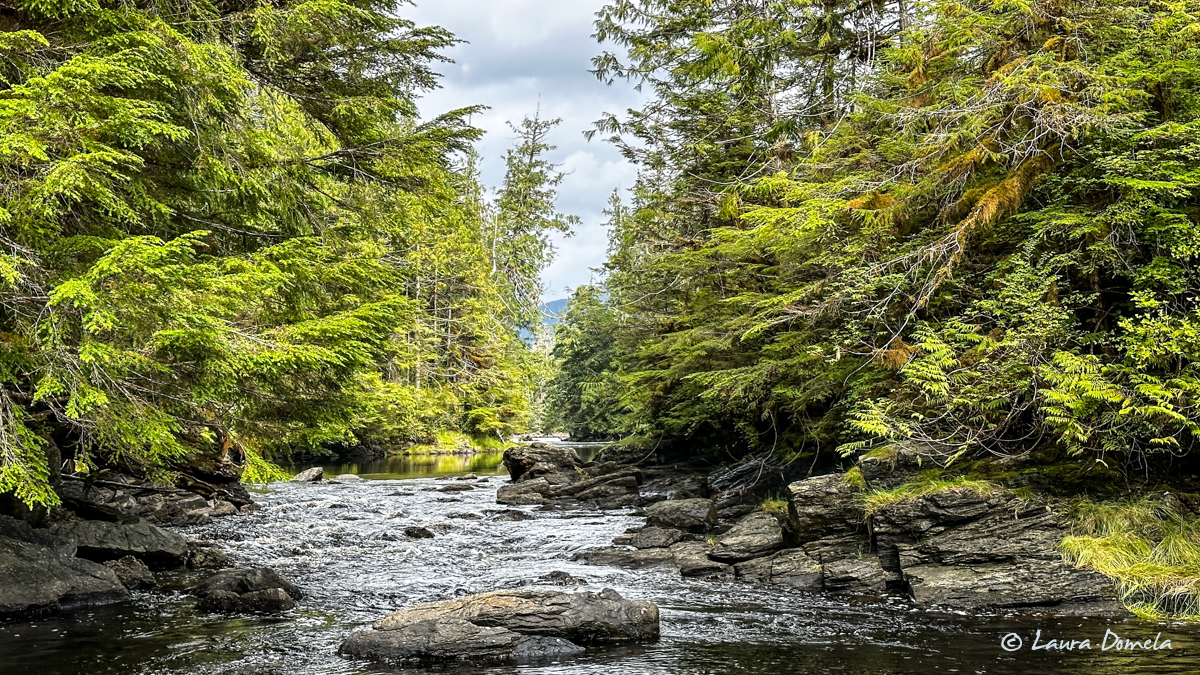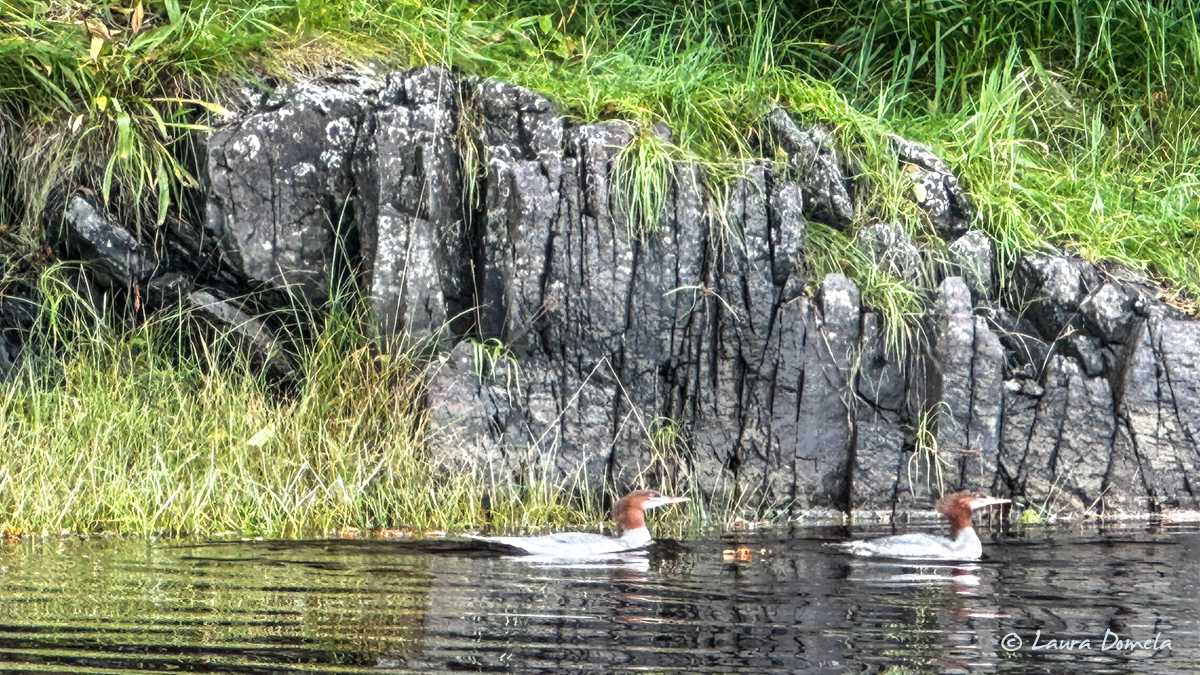 We had a little precipitation in the afternoon, which gave us this full rainbow to the south.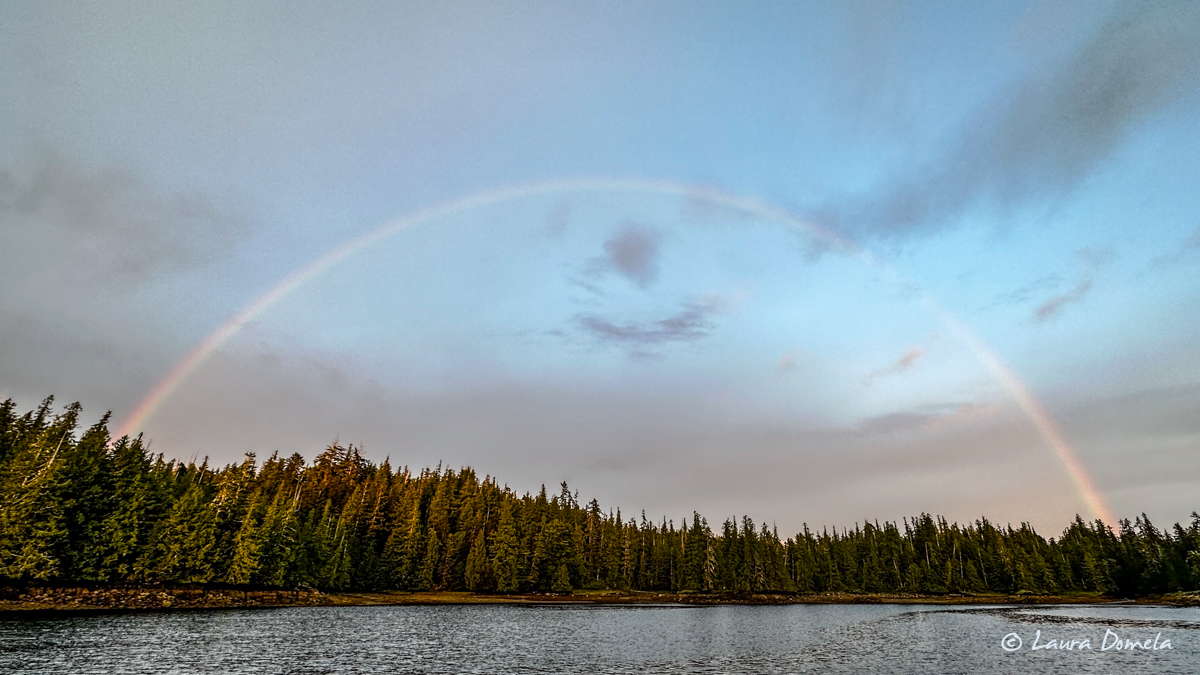 The sunset sky was a beauty!!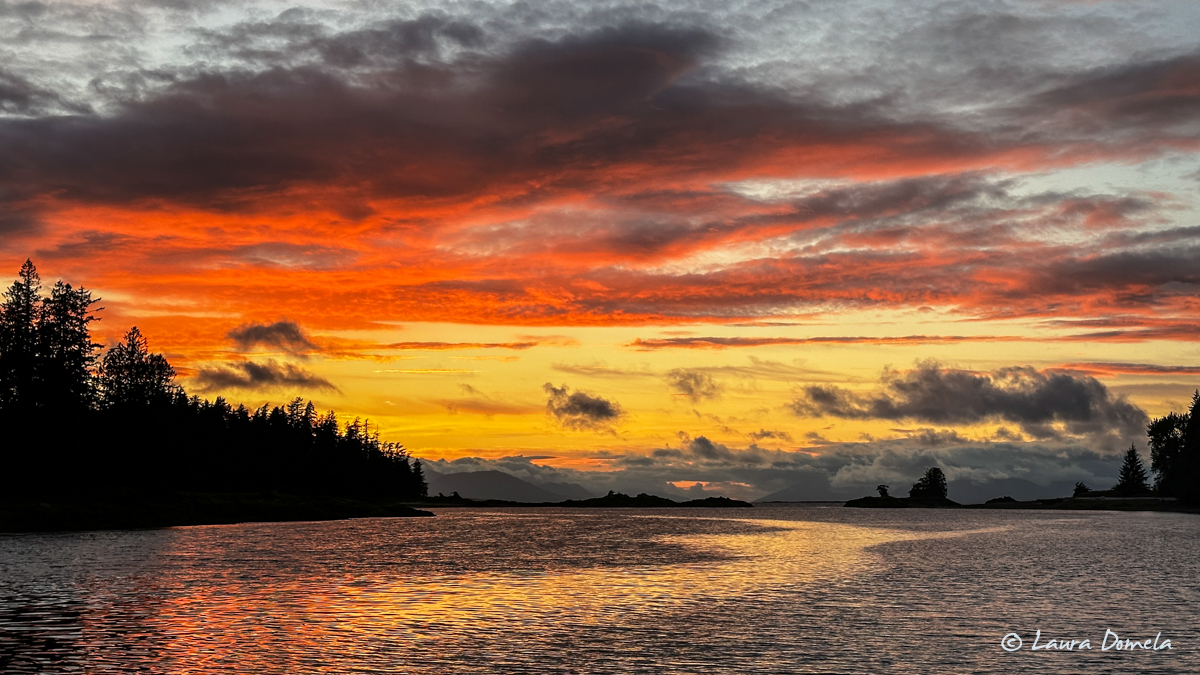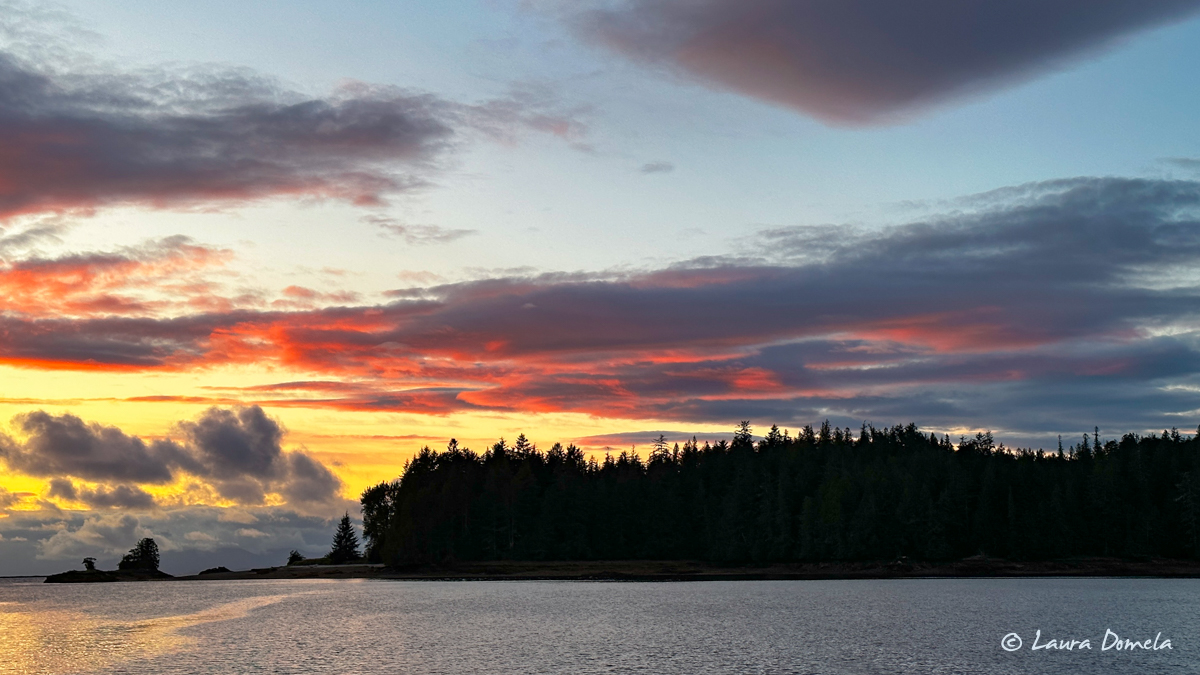 After looking at the weather this morning, today (Friday) looked fine for crossing Dixon, but Saturday looked even better, so we opted to stay another night on the hook here in Kah Shakes Cove. It's quiet, there are no other boats, and it's nice just to stay put and enjoy our time together here before leaving Alaska.
Kevin took the Mavic up for some aerial photos, which are helpful for seeing the whole of this place. Also, the tide was pretty low…perfect time to get an overhead shot of the entrance with most of the rocks exposed or visible!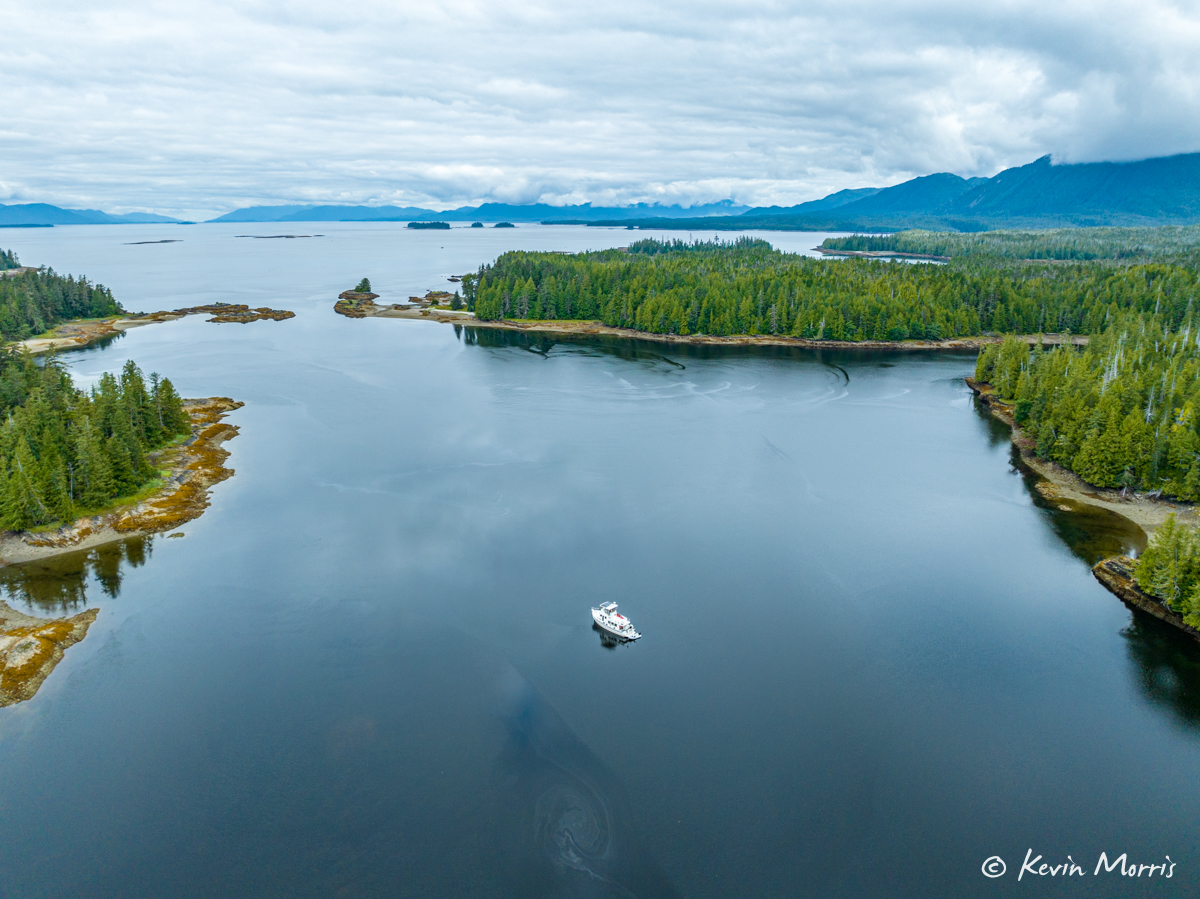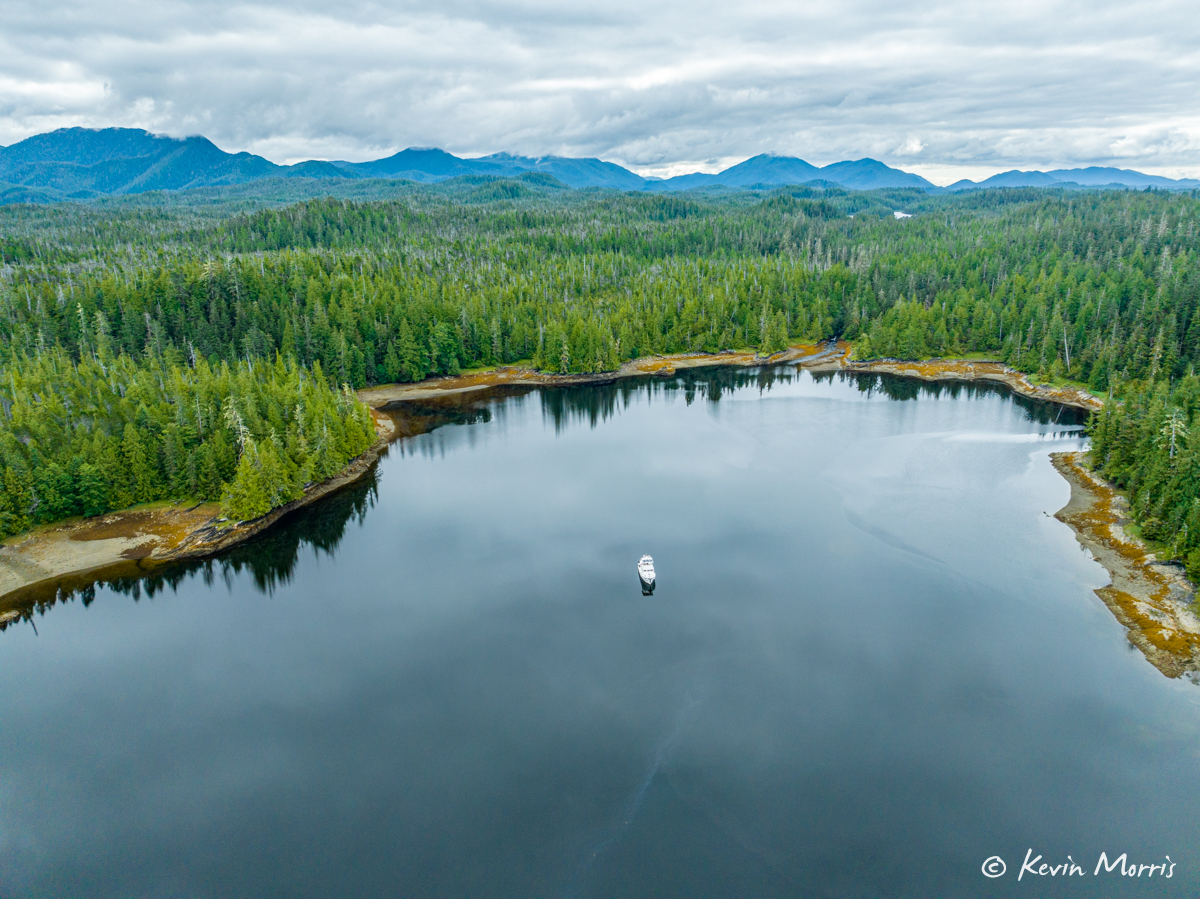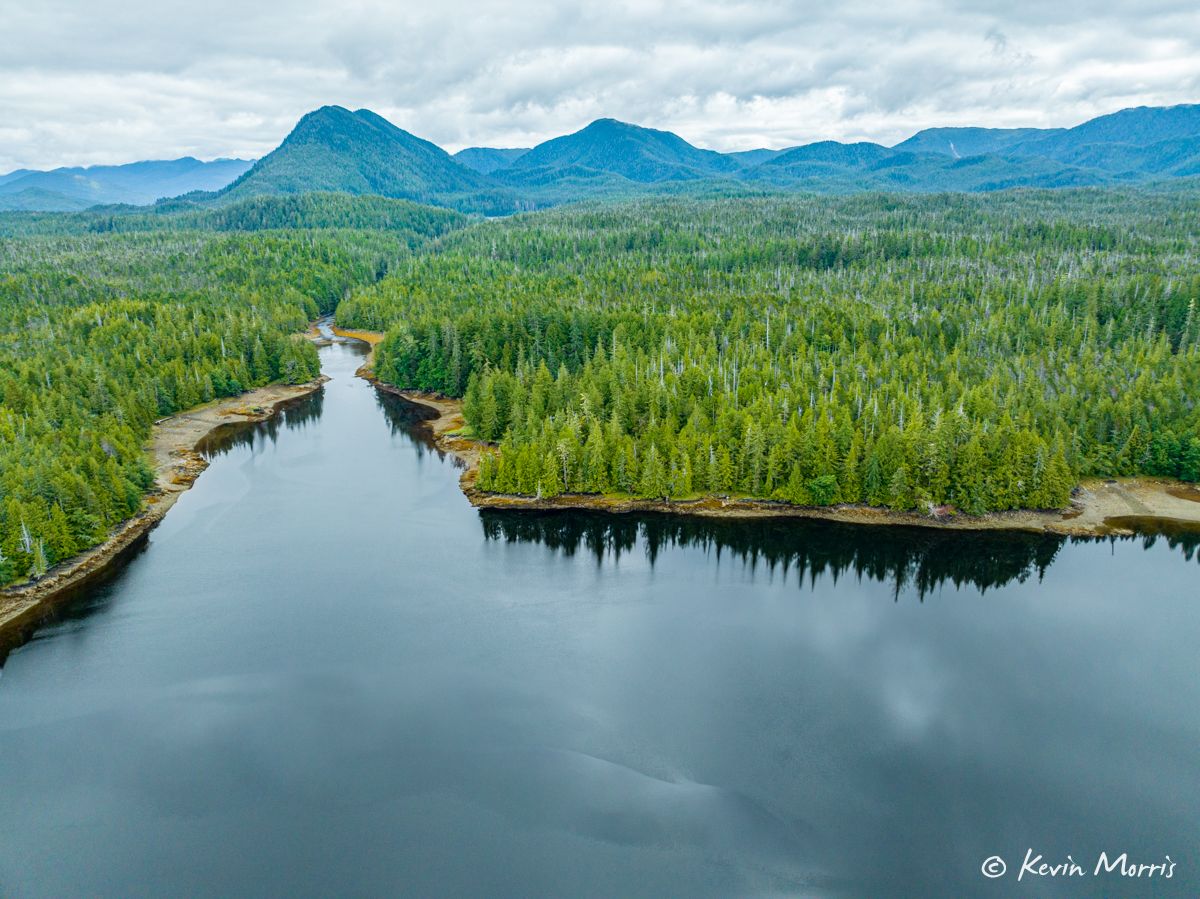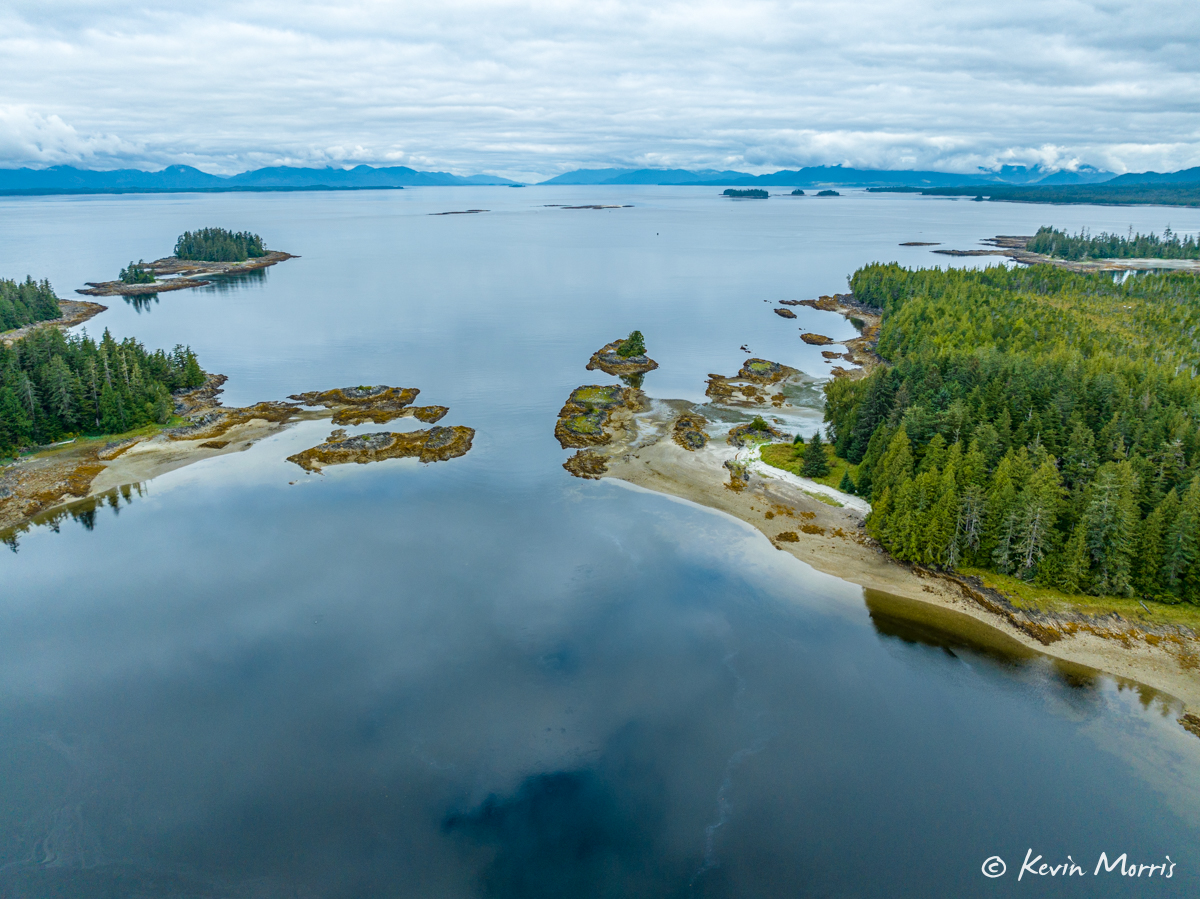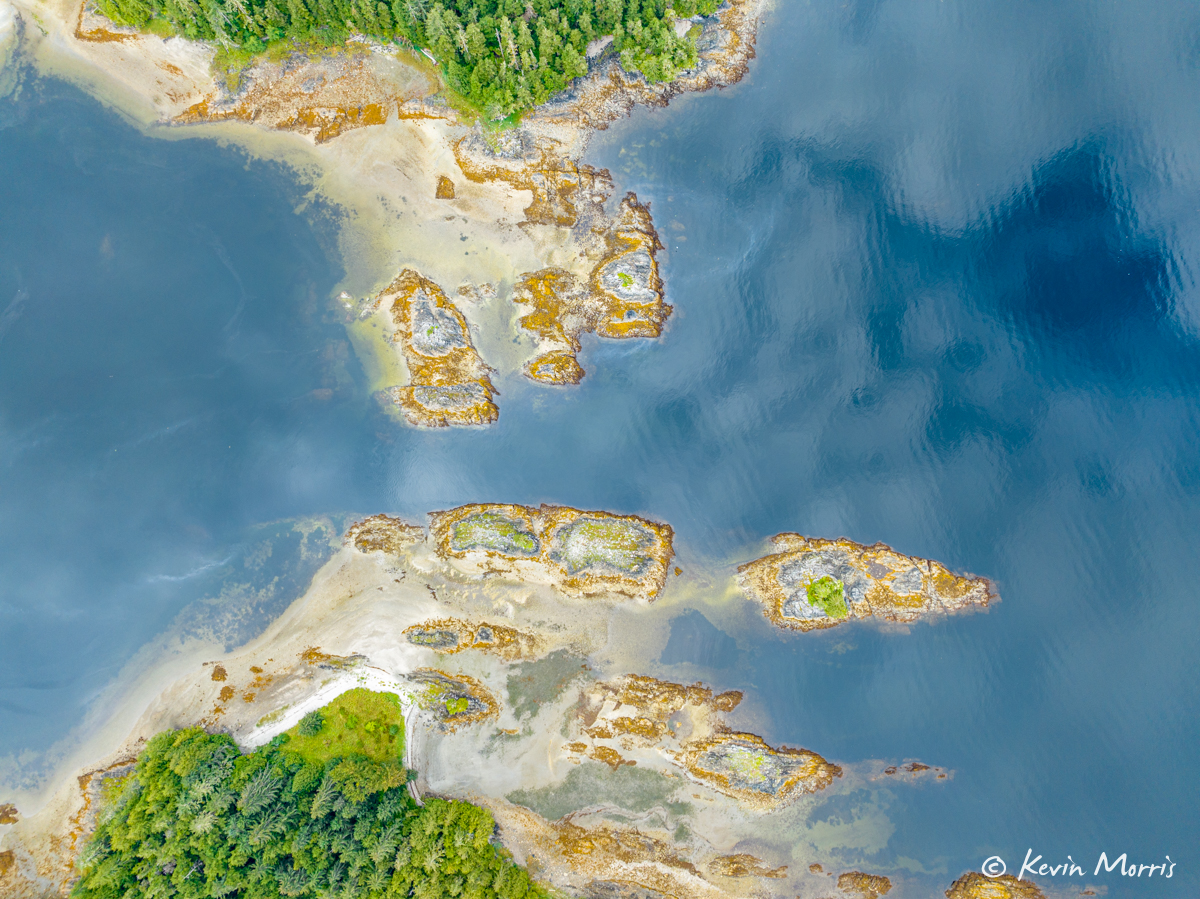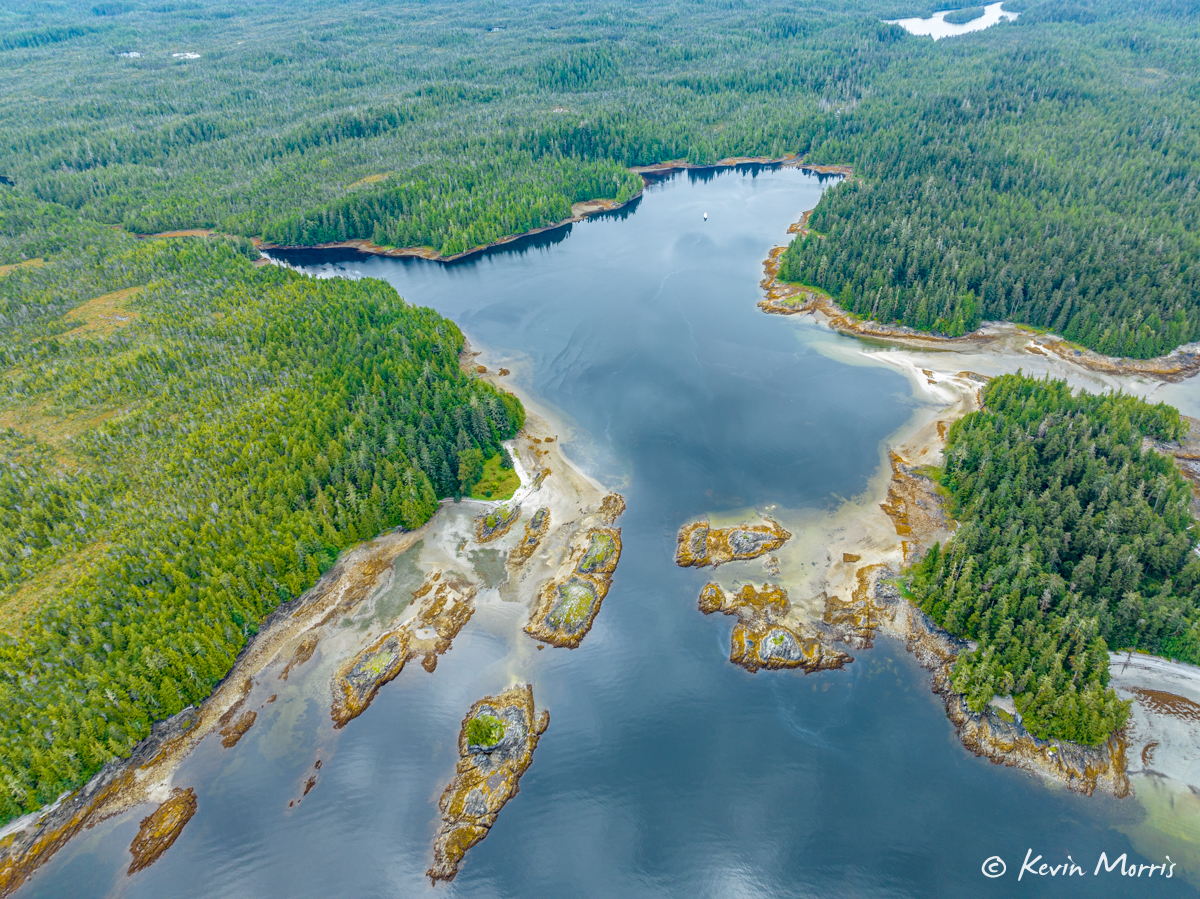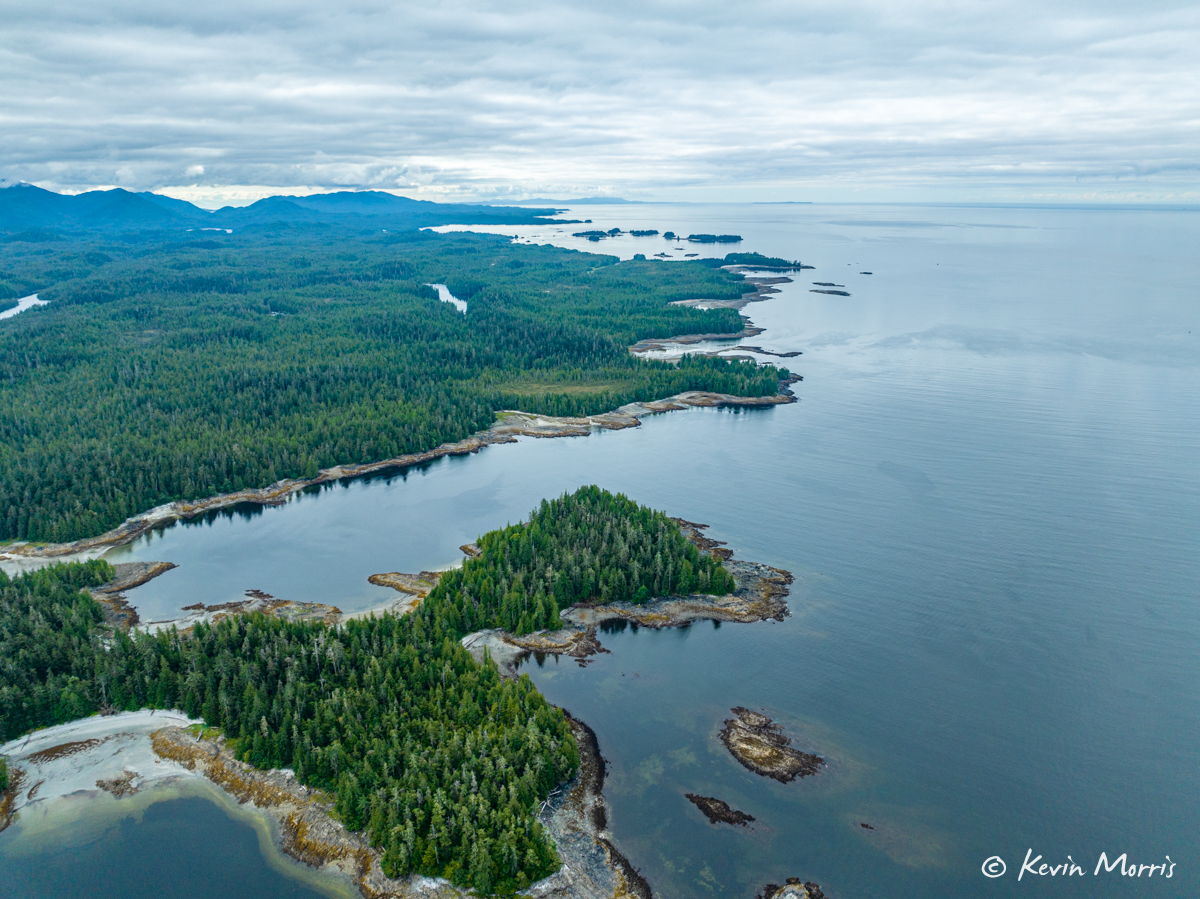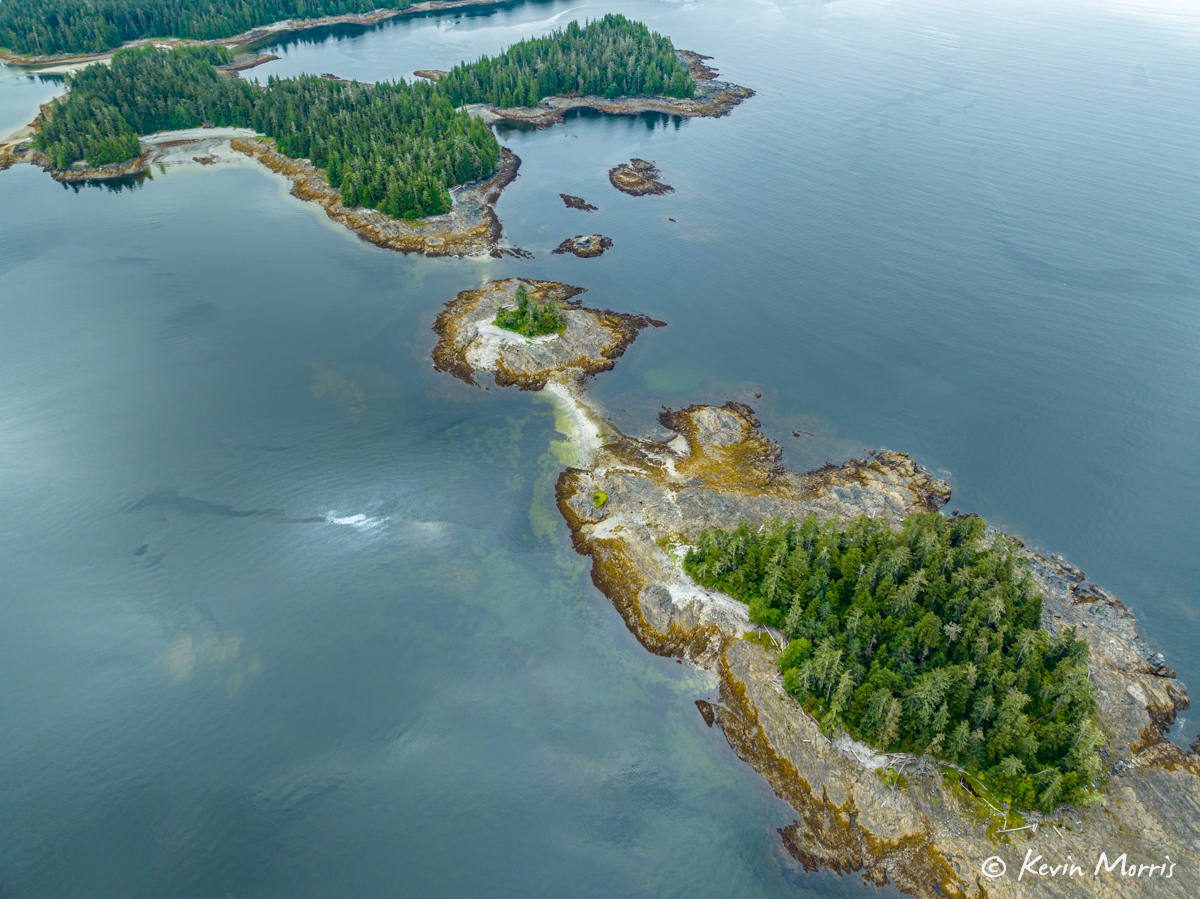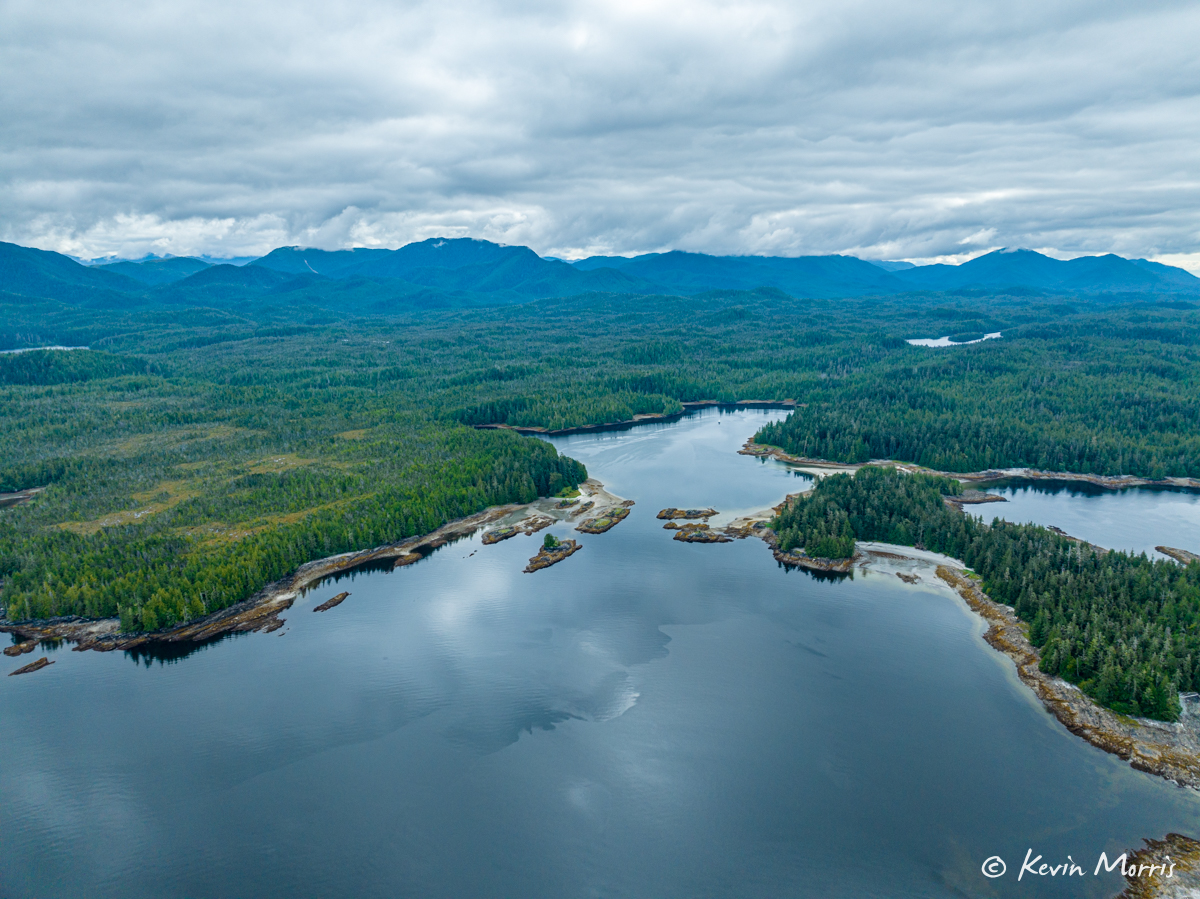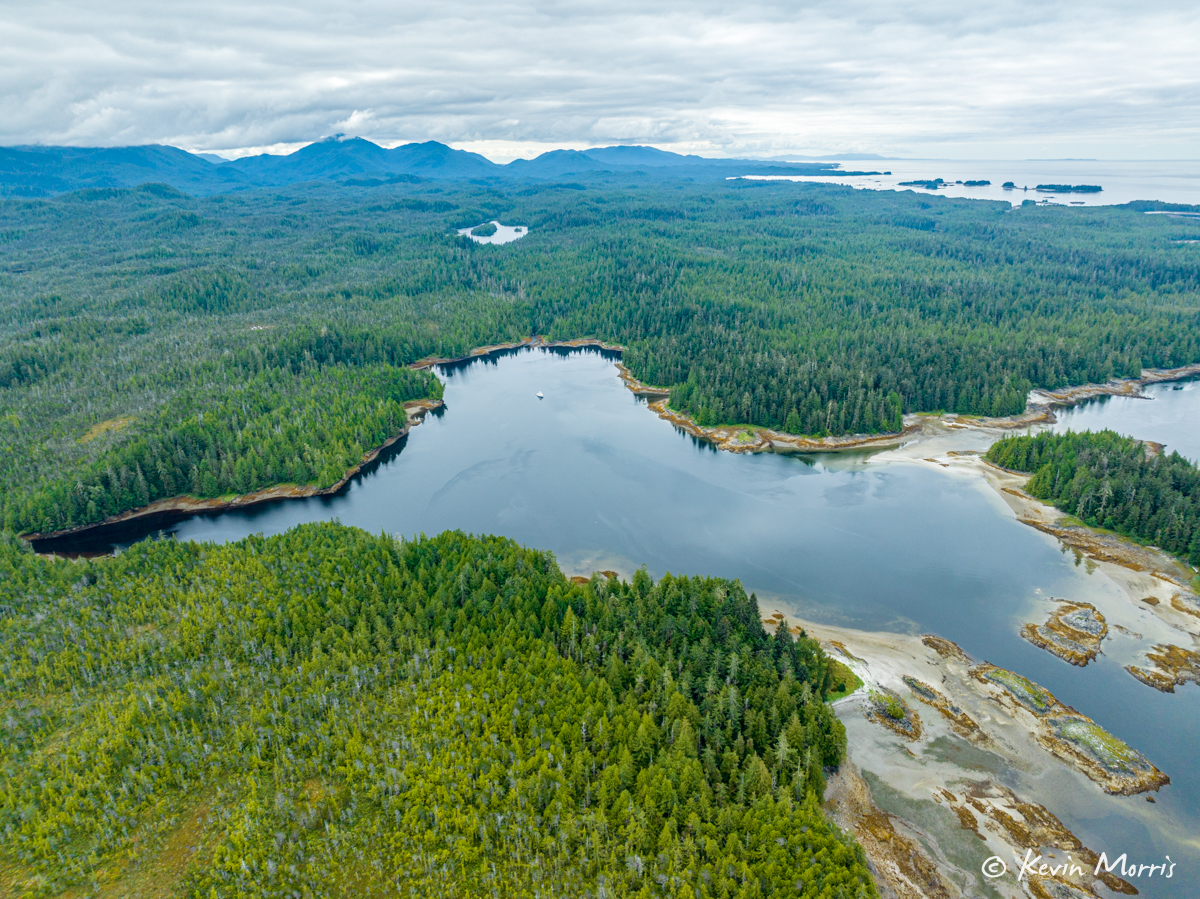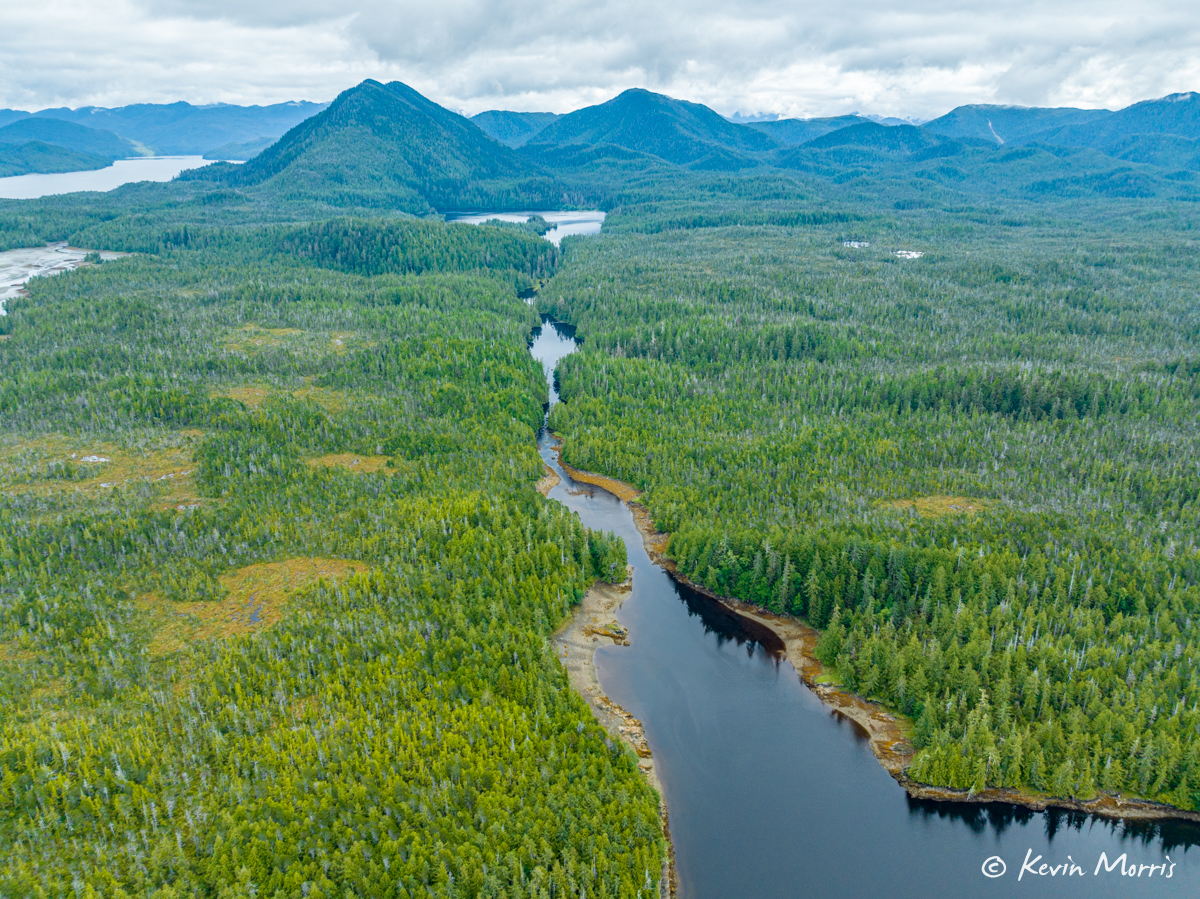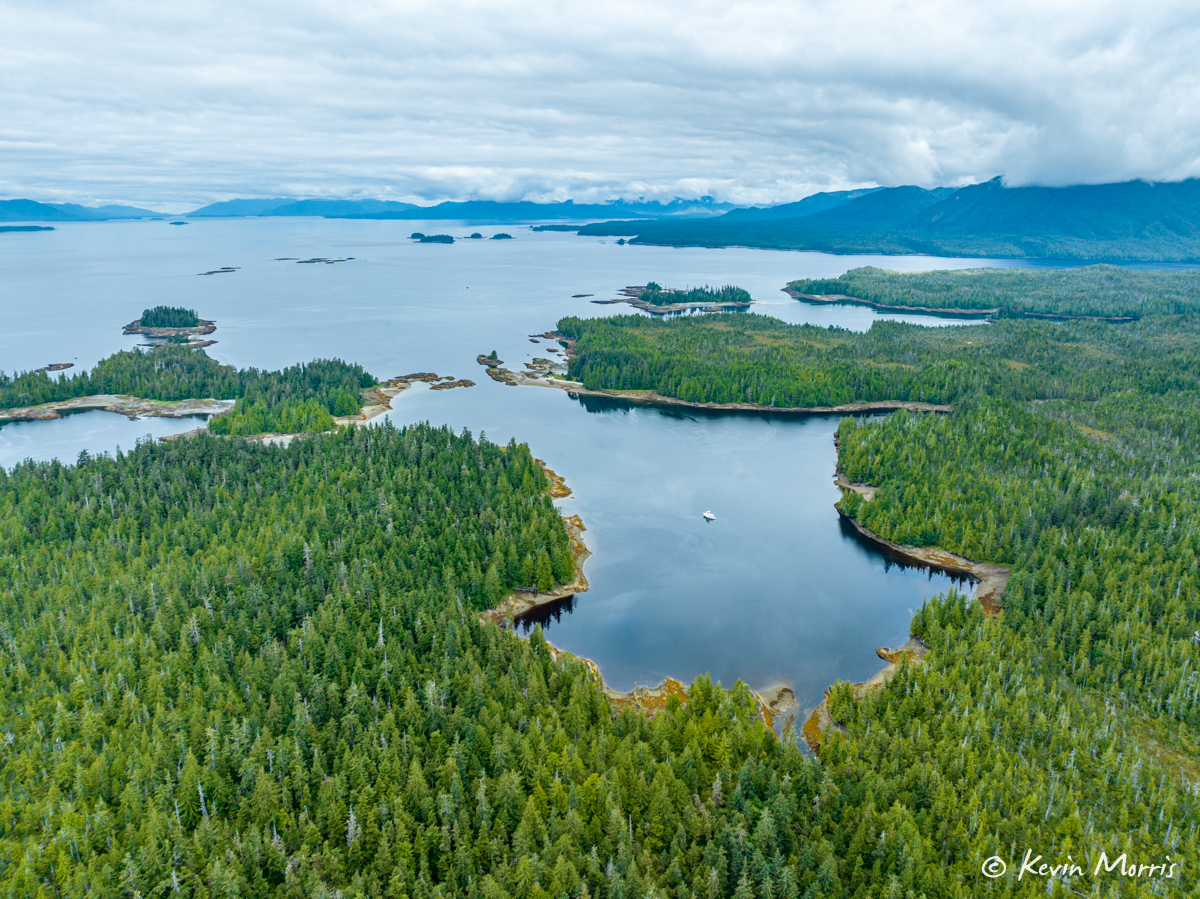 Kevin is out fishing now (lots of catching, it sounds like!) so we'll likely be having fresh fish for dinner.
Update: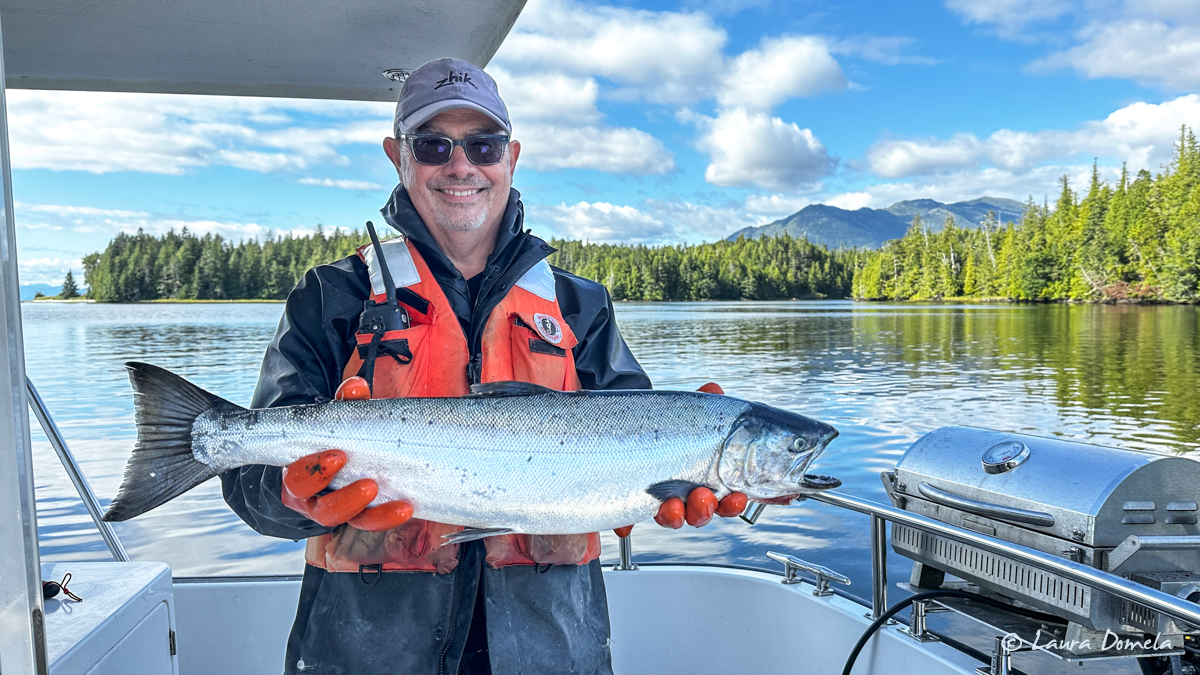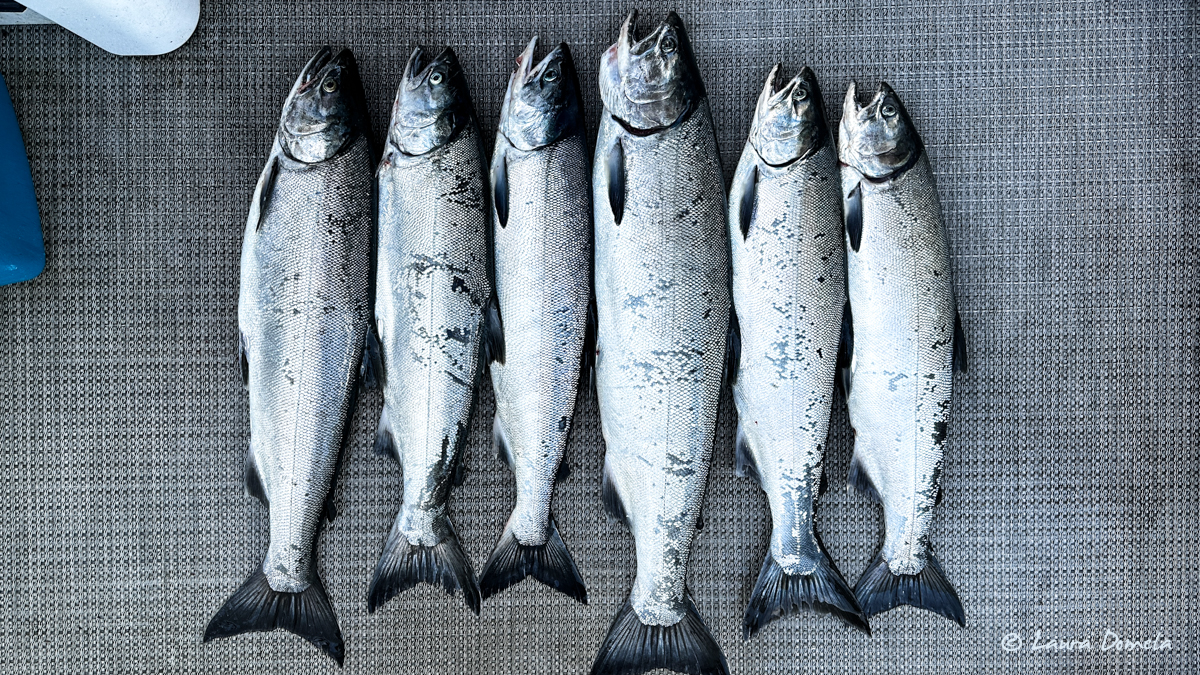 This is such a beautiful spot. Foggy Bay is great (and maybe an hour or so further along to the south), but I'm sure it's quite full considering the weather window and timing for Dixon, and it's nice to have this place to ourselves. We'll leave at first light in the morning and head for Prince Rupert (about 56nm).