We got an email from the current owners of the Nordic Tug 24 Snowdrop (previously known as Airship), telling us (1) that they saw (current) Airship in Long Harbour on their evening walk, then (2) that they looked at the blog and learned that we'd already found Snowdrop! They invited us to come by in the morning to see our previous boat and meet in person, so we accepted! We'd emailed with John and Sarah in 2020 after they first bought the boat, but hadn't met in person. It was so great to meet them, and to see that they love the boat as much as we did. We had a great chat before we headed back to Airship and headed for the U.S.
We left Long Harbour and headed south, making sure to avoid the no-go zone on the west side of North Pender Island (as we watched another boat without AIS just steam right through it…maybe if you don't have AIS and there isn't anyone watching, you can get away with it, but we vote against that).
Clearing Customs into the US was super easy via the CBP Roam app. All our boat/passport/NEXUS information is already in there, so we just submit the arrival as soon as we crossed the border from Canada into the U.S., and in less than a minute they called me on my phone, asked a few questions, and cleared us with a "Welcome Home." No video chat this time, even.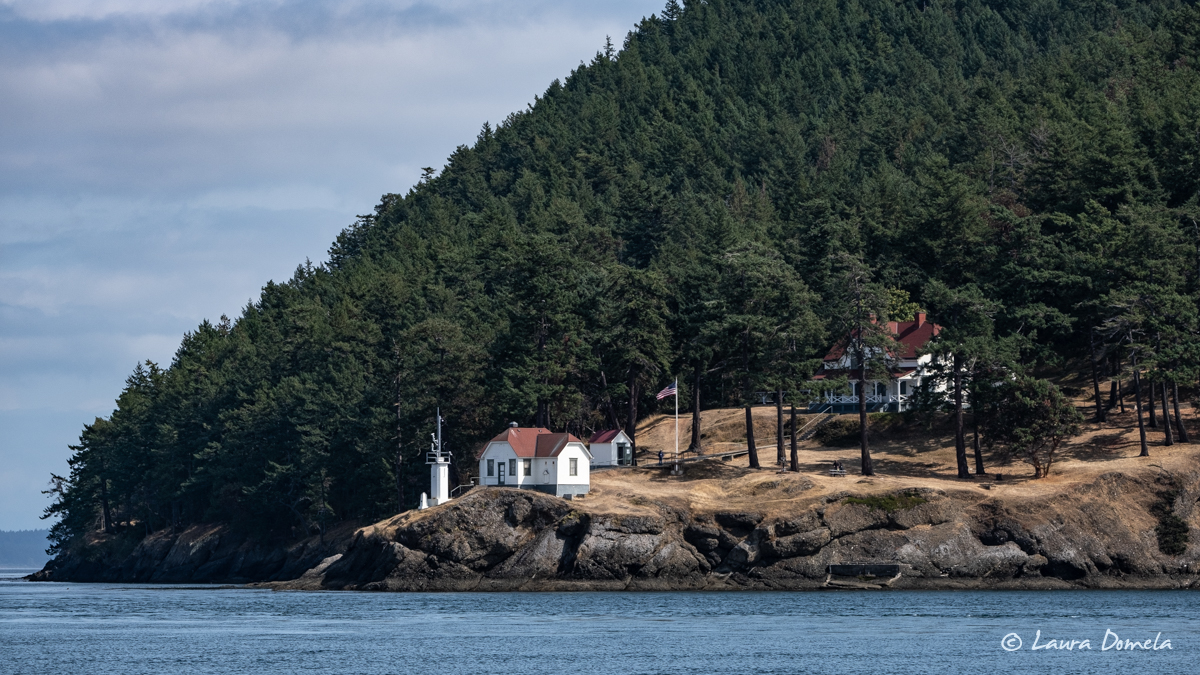 We decided to drop the hook just around the corner from Spencer Spit (which was still crowded on the Monday of Labor Day weekend) in a spot called Swifts Bay on Lopez Island. As we approached, we noticed a few boats (including a whale watching boat) milling around, so I picked up the binocs and….orcas!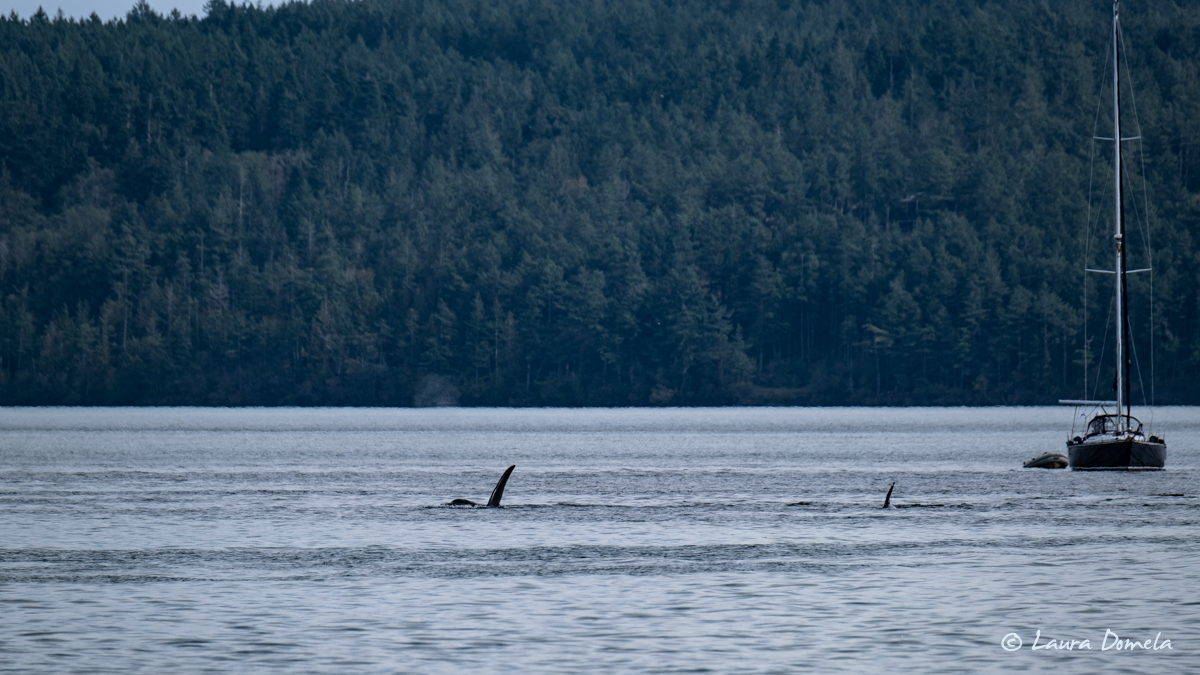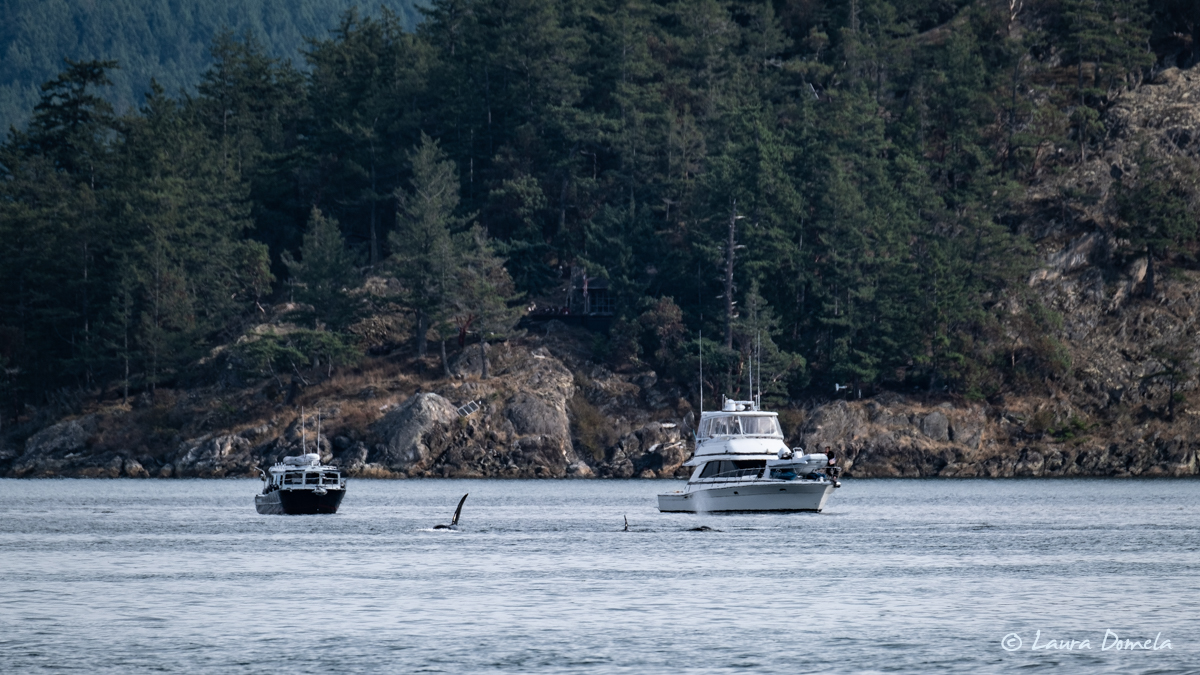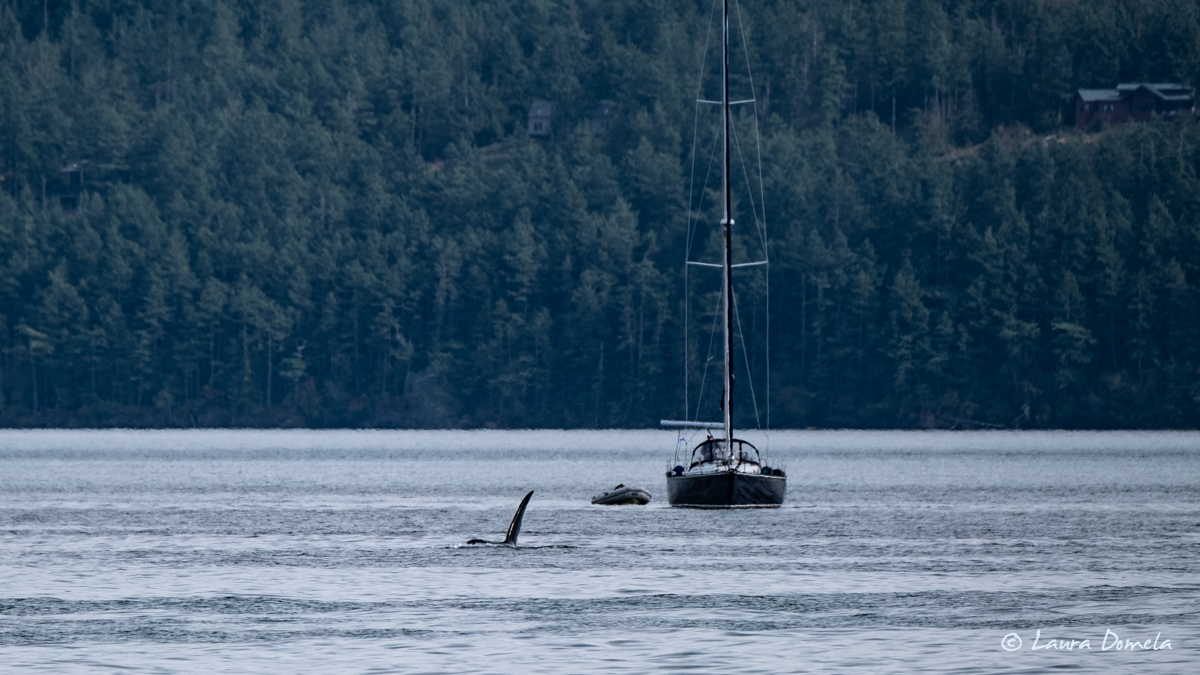 Swifts Bay gets a little wake, but it wasn't very rolly at all. We thawed and cooked up some of our Red Bluff spot prawns for dinner in a spicy tomato sauce over squid ink pasta, along with grilled zucchini and a opened a bottle of champagne to celebrate our last night of the summer trip.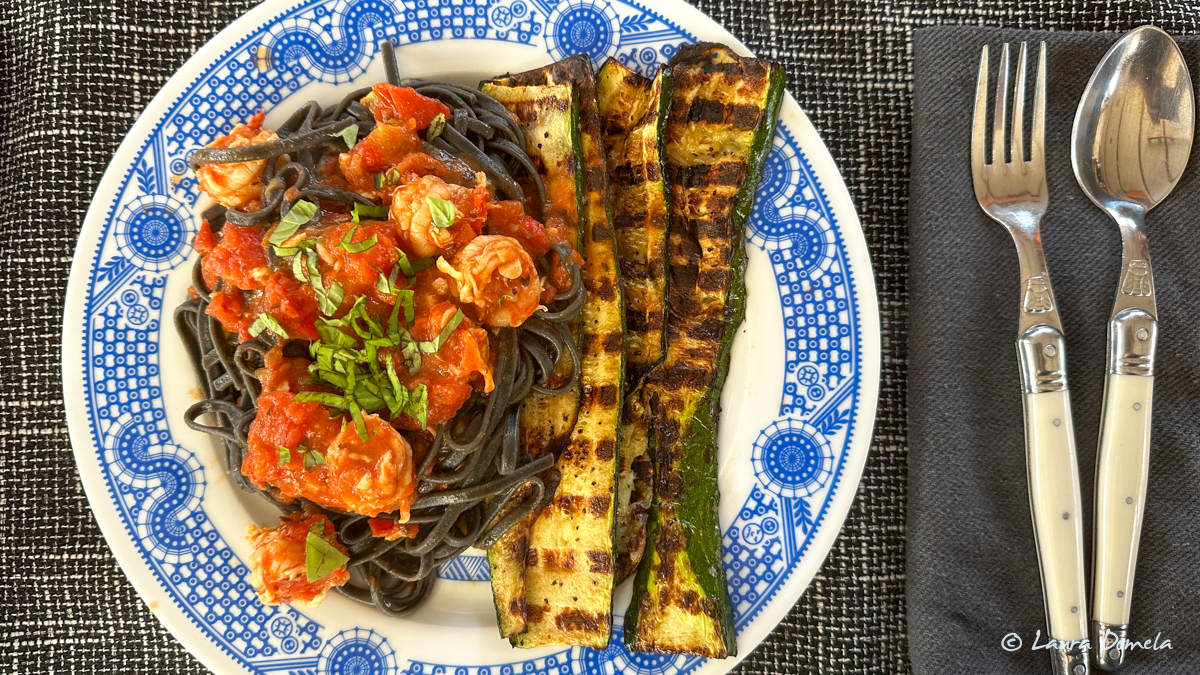 We had a nice night's sleep, and headed the three hours back to our home marina at LaConner. We weren't sure if we would have enough time (or energy!) to clean the boat and unpack/unload all our stuff (7 dock carts full!) and STILL drive the four and a half hours home to Portland (especially if traffic timing wasn't right, and it wasn't by the time we finished), but we did it anyway. We were antsy to get back to our newly remodeled home (that we haven't really spent much time in at all, since it TOOK SO LONG and was mostly an agonizing process), I was antsy to get back to work in my studio, and we really wanted to get back into our usual fitness routine. For some reason, we didn't get as much hiking or working out in this summer as we usually do, so it feels good to be back on track now.
We are home in Portland for the time being, but we'll need to haul Airship soon for some bottom paint, zincs, and a general engine checkup, so we'll be back! Thanks so much for following along with us this summer. It's been fun to connect with you all remotely along the way!