We left Hammond Bay around 11am and aimed south for Dodd Narrows to arrive near slack (12:25pm).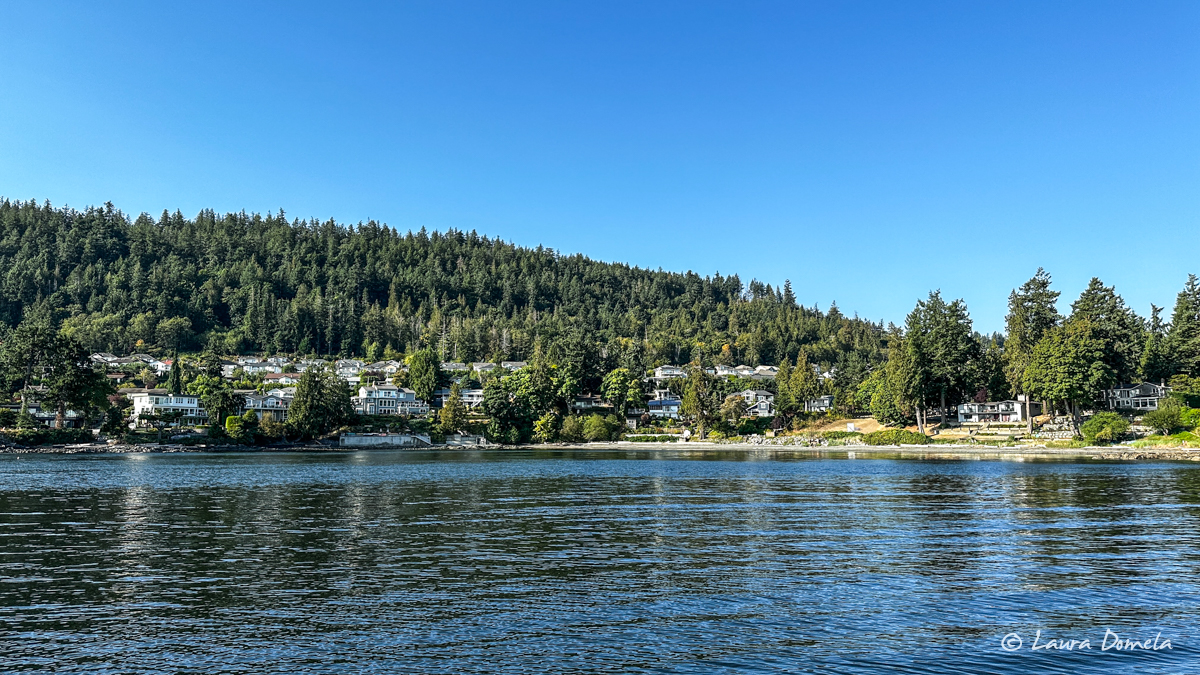 About 40 minutes before slack we began hearing boats making sécurité calls announcing their transit through the very narrow Dodd Narrows. A couple southbound sailboats went through (current was pushing south until slack), and at that time a log barge made a call letting other vessels know they were a "too wide" log tow and would be going through at 12:10pm. There were probably 8-10 boats around us funneling south toward the narrows. As it neared 12:10pm, a sailboat announced they were at the narrows and going through, at which time the log barge called and told the sailboat they should abort that transit. The sailboat came back and said they had room and were going, and the barge came back and said they for sure should not try to go through. The sailboat turned around and waited with the rest of us for the log barge to go through. Good thing, because the "too wide" part of the log barge was no joke.
Here we all are after transiting the narrows after the log barge (seen in the center, beyond the sailboat). You can also see on the left of the photo below all the boats waiting to go through heading north. The whole transit actually felt like a very cleanly organized operation, as crowded as it was.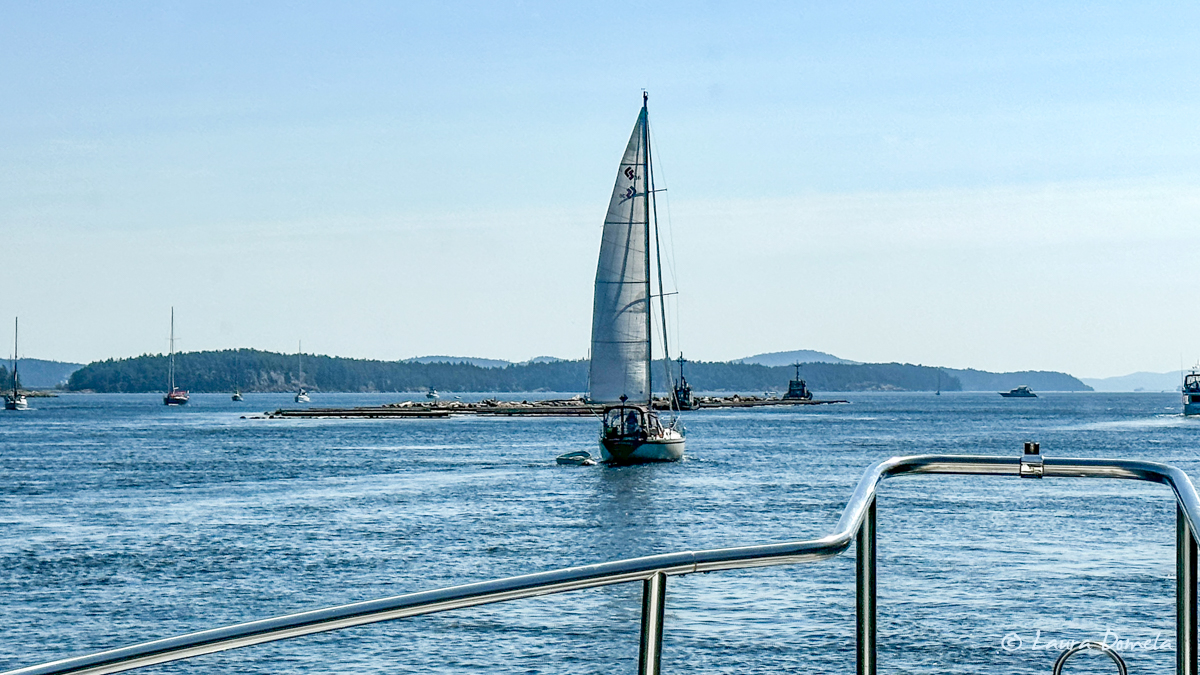 Mike and Betty (from this summer's flotilla, the Selene called Two's Out) have been keeping in touch with us as we head south, and said they'd be out in their other boat today and would keep an eye out for us. Well, they found us!! Here they are alongside Airship in their very cool Axopar 37XC (which when we spotted, was making 31kts! Also, they will be selling the Axopar, so if you're interested, let us know! Gorgeous boat.) They brought us a couple of beautiful cinnamon rolls and we had a great chat! Thanks so much Mike and Betty!!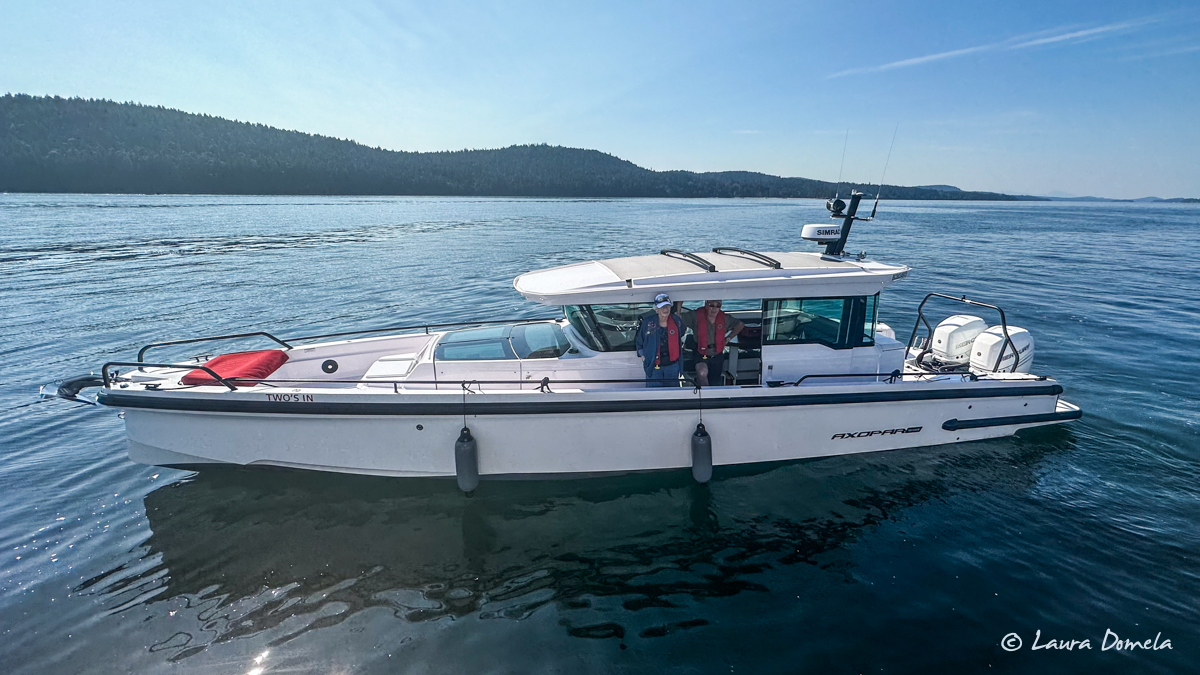 We continued on and decided to poke into Long Harbour on Saltspring Island (the bay to the northeast of Ganges Harbour). We went back past the BC ferry dock and anchored in about 30 feet, next to a couple sailboats. Private homes, docks, and madrone trees dot the shoreline, the Royal Vancouver Yacht Club has a nice outstation here, and just past us is a small marina belonging to the Maracaibo community (a private residential community).

This is a beautiful, chill spot (especially for a holiday weekend!)We took the dinghy out and putted slowly around the bay and as we passed the Maracaibo docks, guess what we were surprised to find???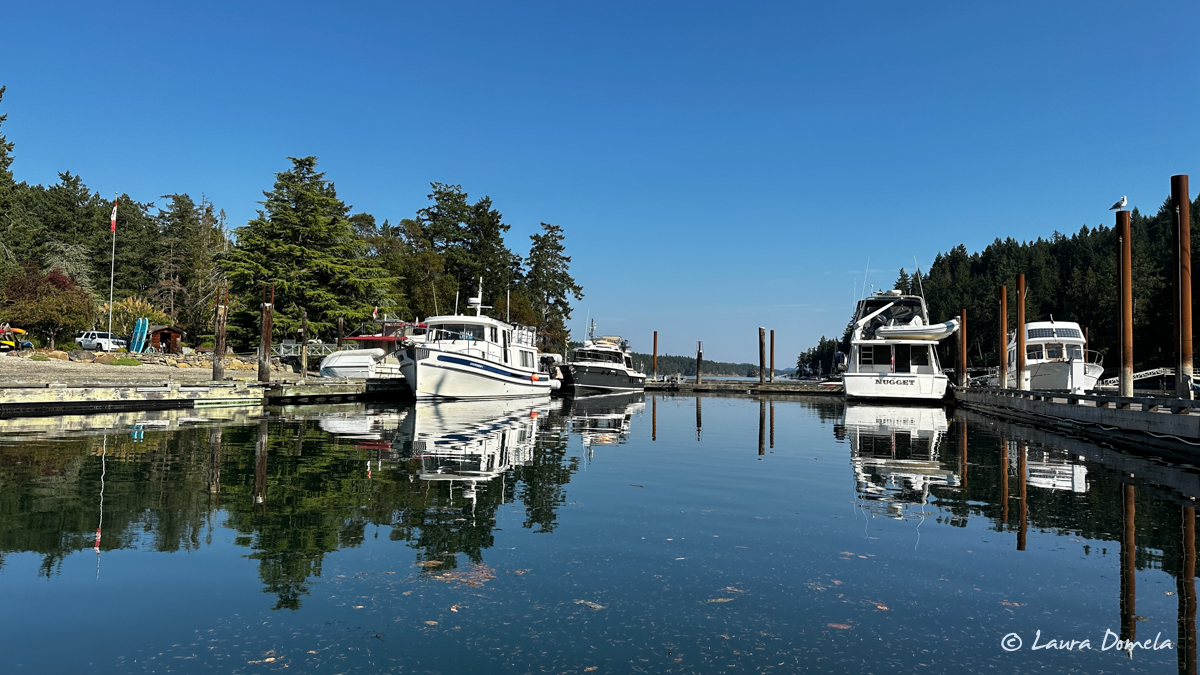 It's old Airship!!! She's now called Snowdrop, and looks to still be in great condition. Fun, and like seeing an old friend!!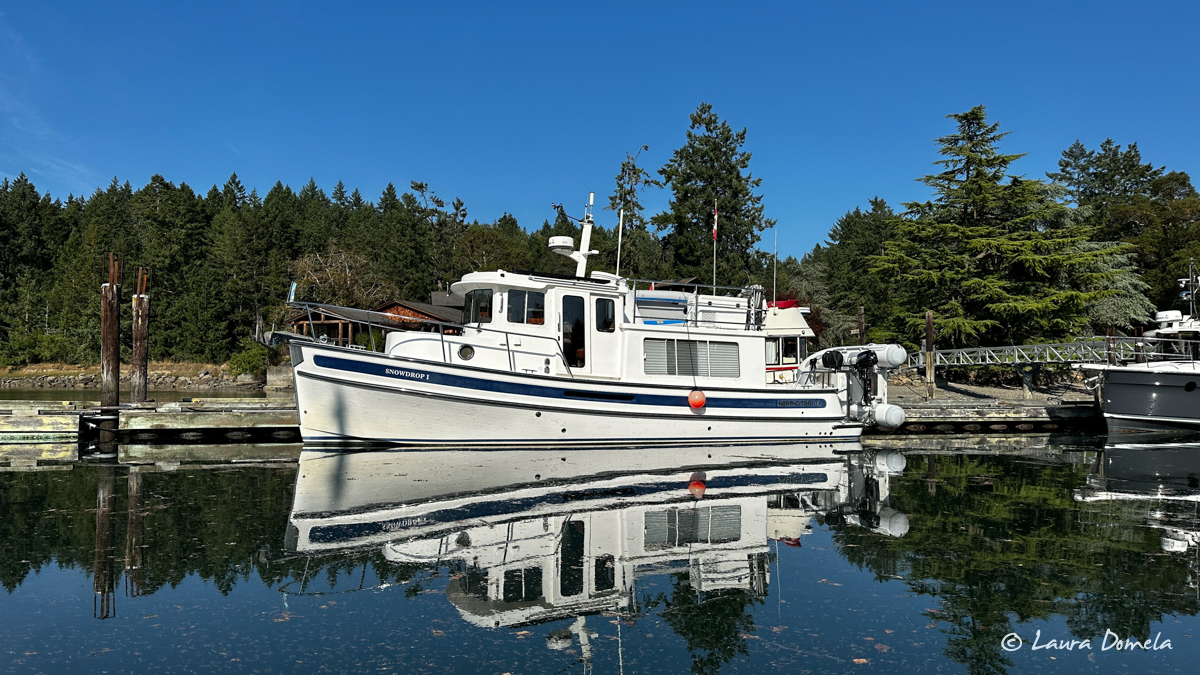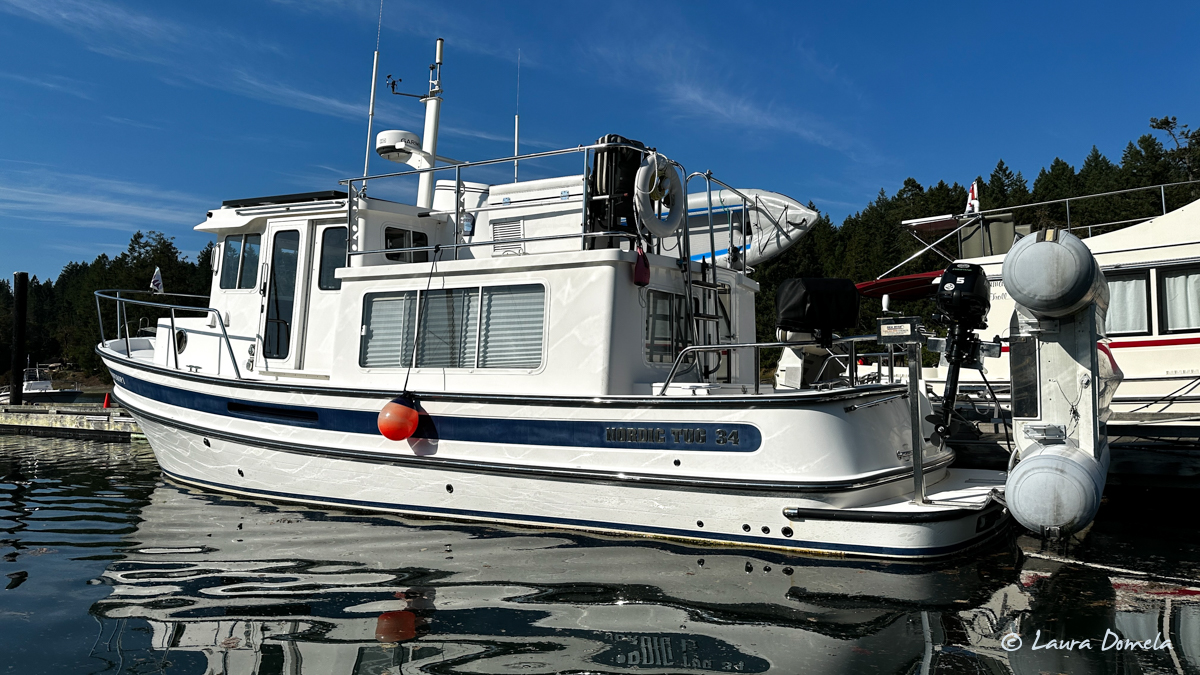 More of the Maracaibo docks, kayak and paddleboard station, etc. Looks like a fun place to live!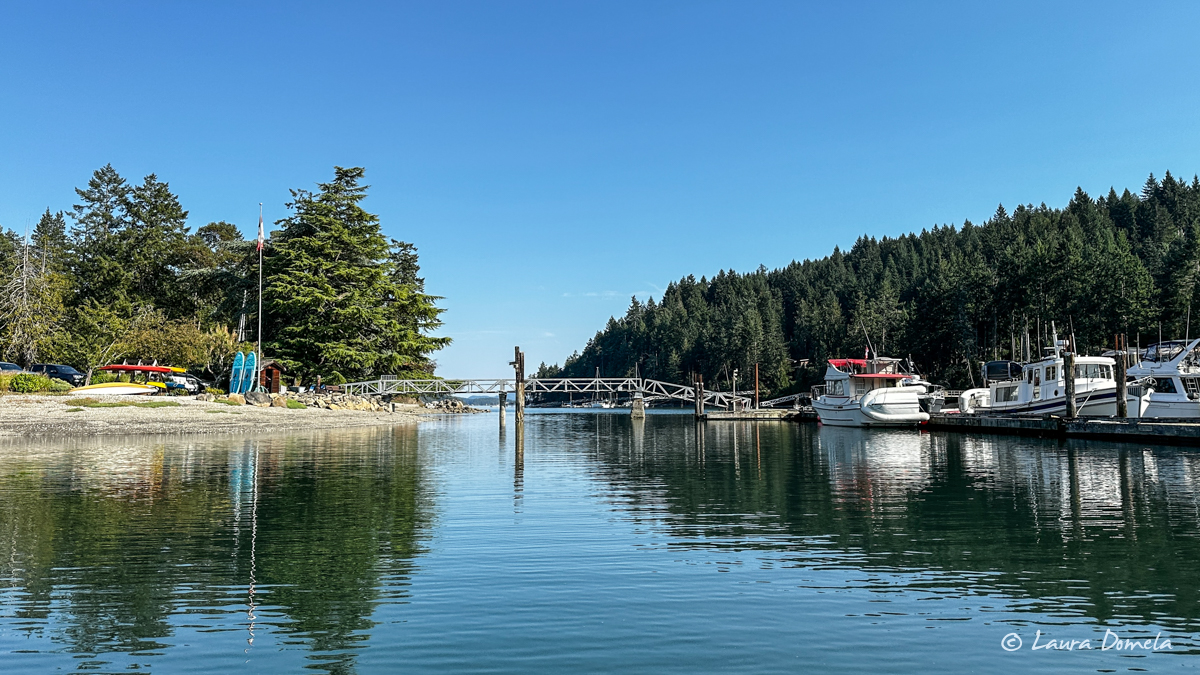 We continued all the way back into the inner bay (the green in the screenshot below).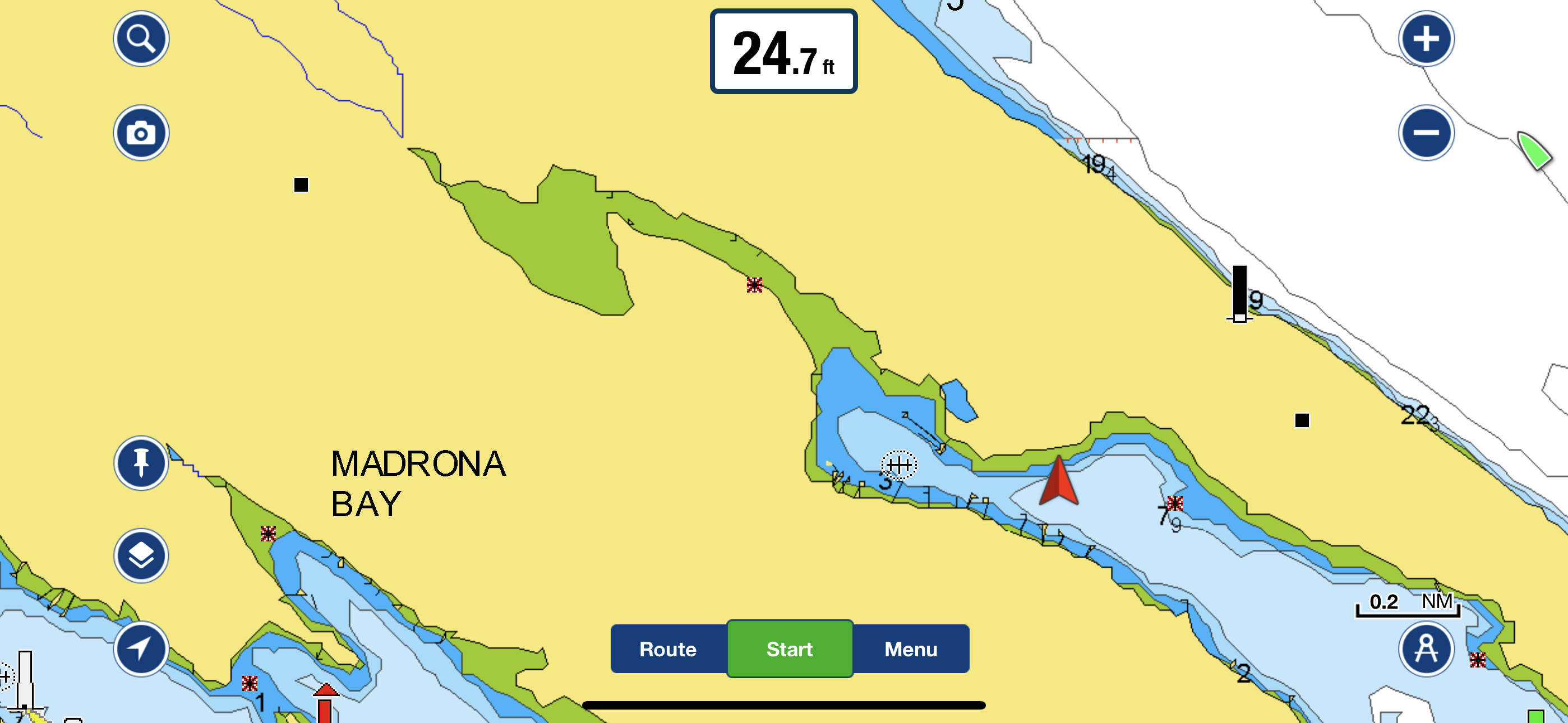 It's quiet and gorgeous in here. Depths were mostly 9ft or so, and maybe shallowed to 6ft when we turned around after rounding the last point. Great spot for kayaking or paddleboarding!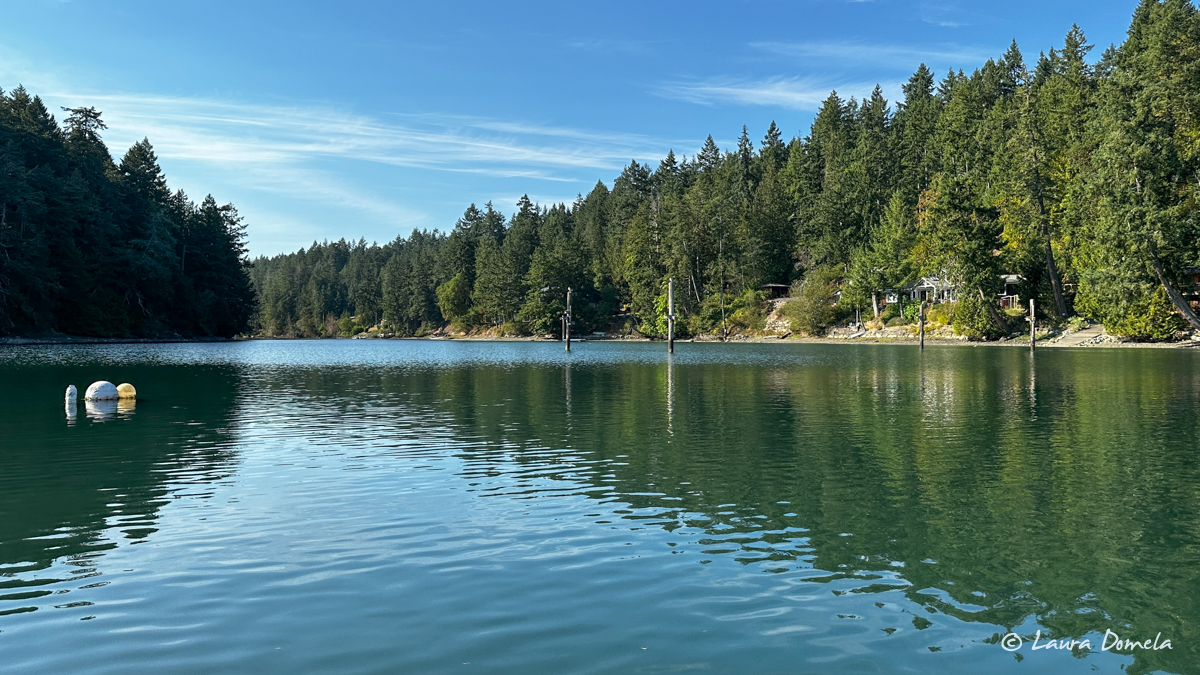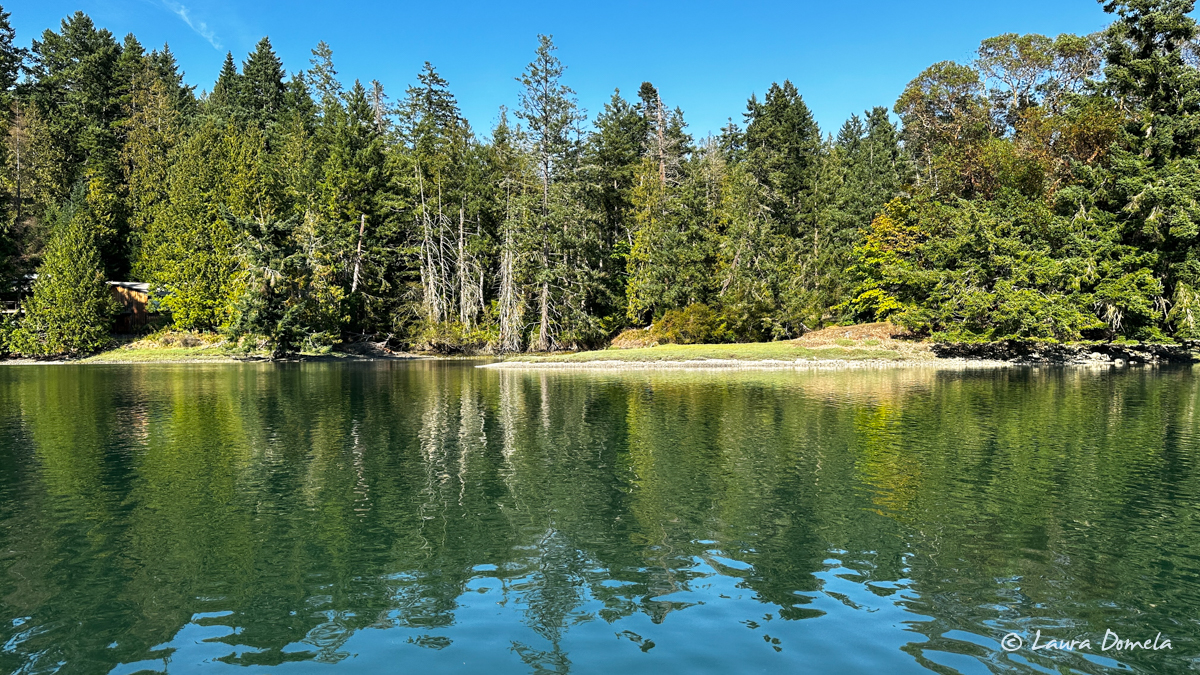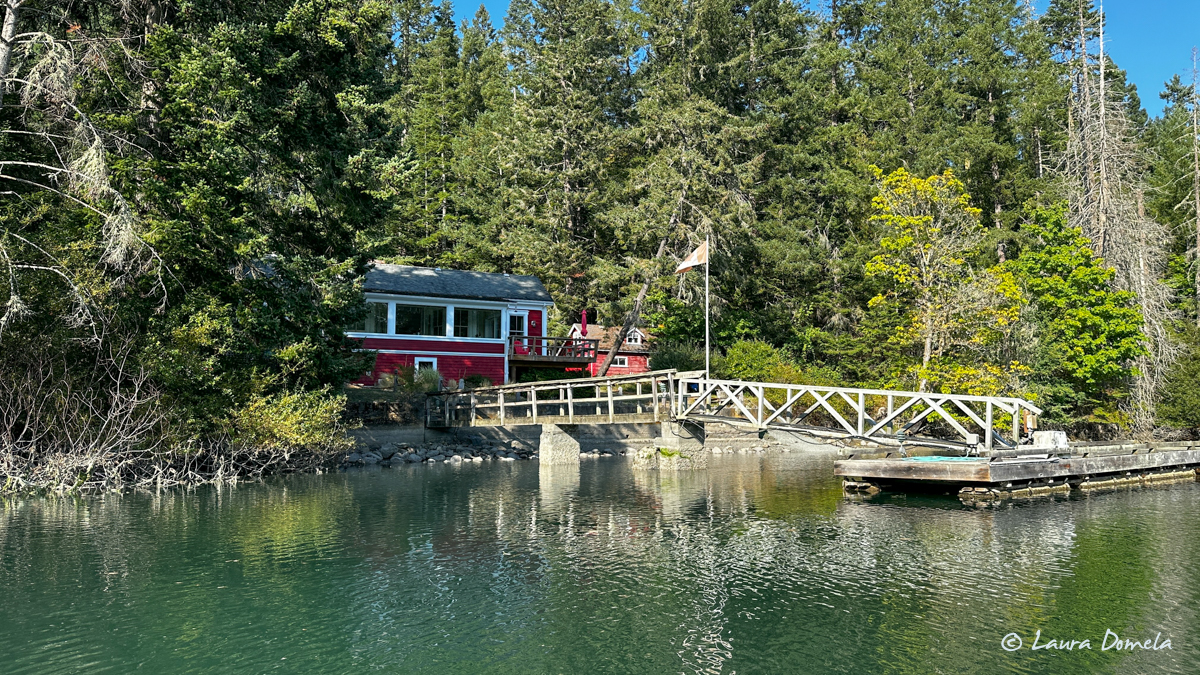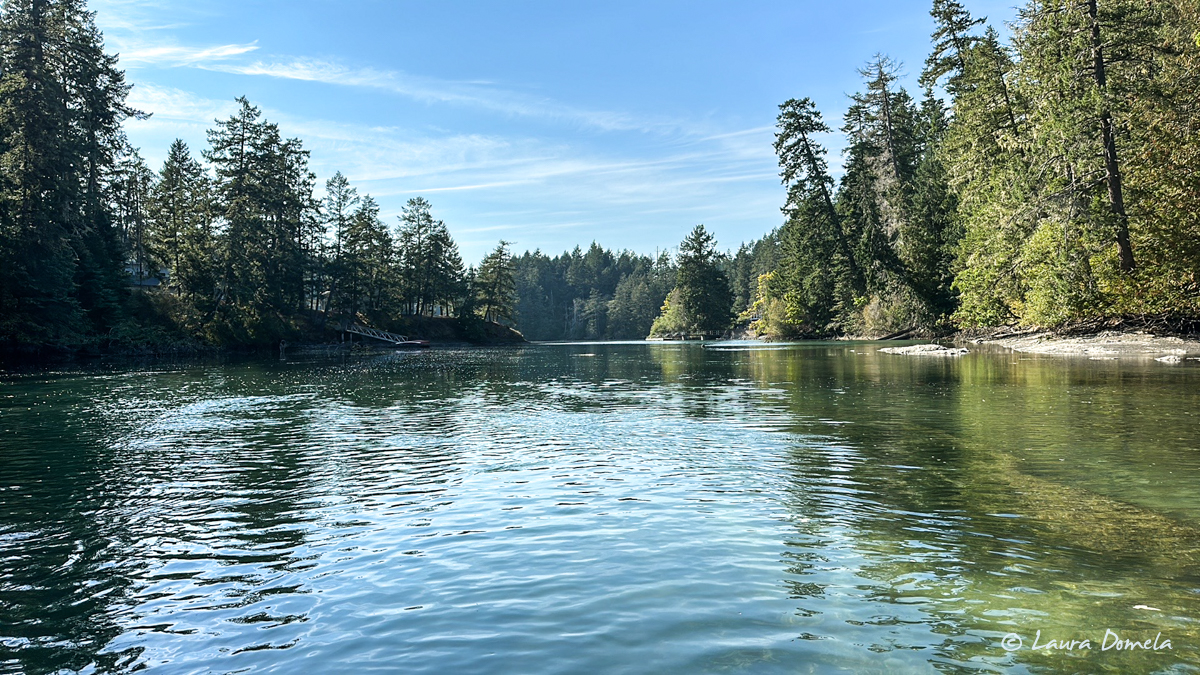 Back on Airship we went up to the flybridge and enjoyed the early evening outdoors.