Today was a lay day in Ketchikan. We figured people could use a day of rest (or chores or exploring) since we've been moving swiftly since meeting at Roche Harbor a couple weeks ago. Now that we're in Alaska we can reset the pace a bit. Yesterday we were lucky enough to see some sun, but today was mostly rainy and gray (because…Ketchikan).
The morning started with a bit of excitement. A small boat (not one of ours, thankfully) caught on fire in the marina. Nobody was reported hurt in the incident, and only one boat was damaged. The plume of smoke sure got our attention, though, and it was amazing how persistent the flames were.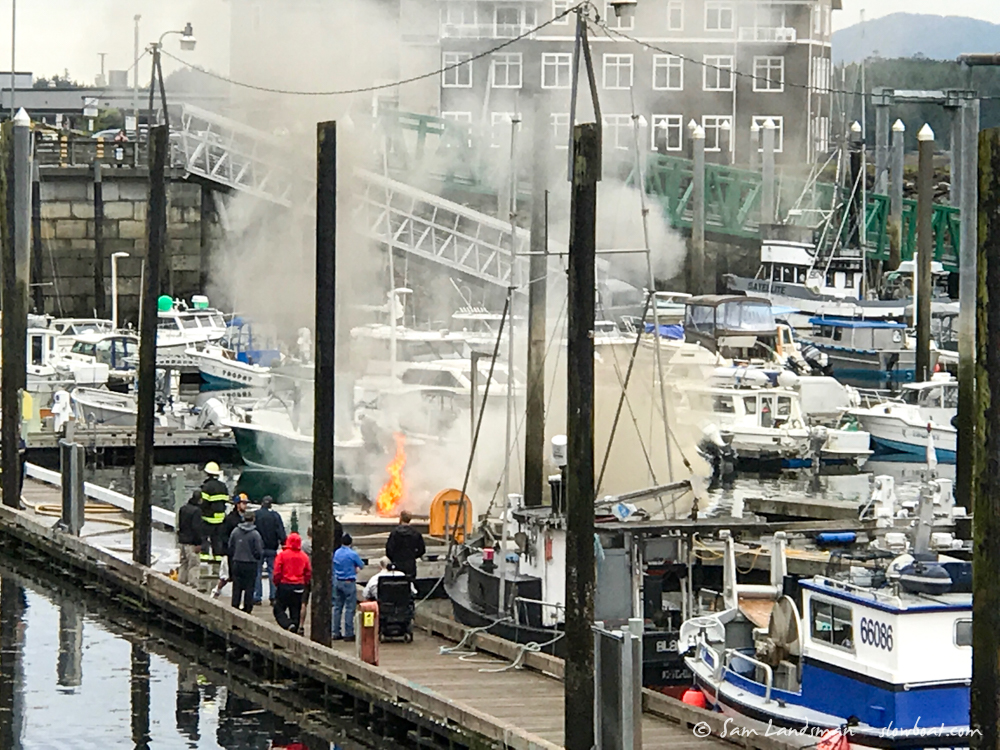 Some of the group went into town and explored Creek Street and shopped, some stopped in to visit the Totem Heritage Museum, and some went to the Arctic Bar for one of Paula's famous Bloody Marys. We all got some good walking (and even a little bike riding) in, which feels great after being mostly boat-bound for a few days.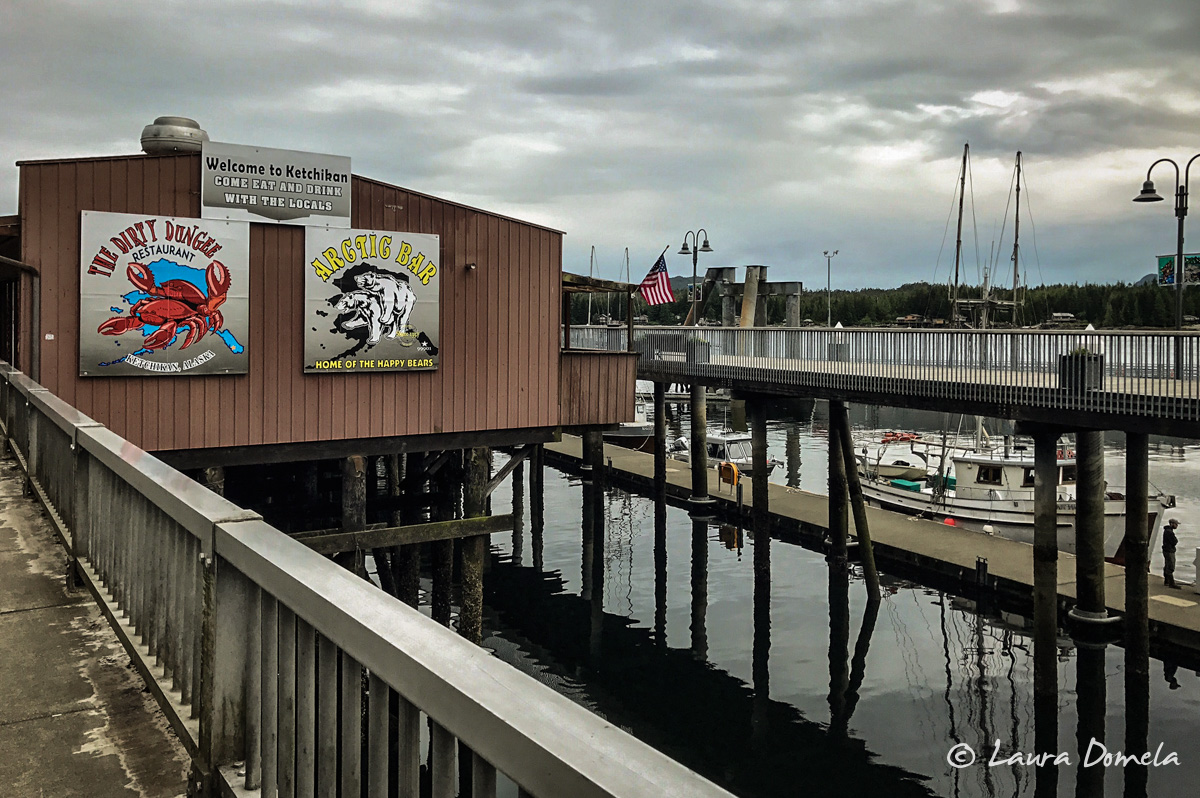 The marinas here are quite a change from what most people are accustomed to in the Puget Sound area. These are working marinas. Fish boats and other working boats rule, and you won't see many yachts or pleasure boats.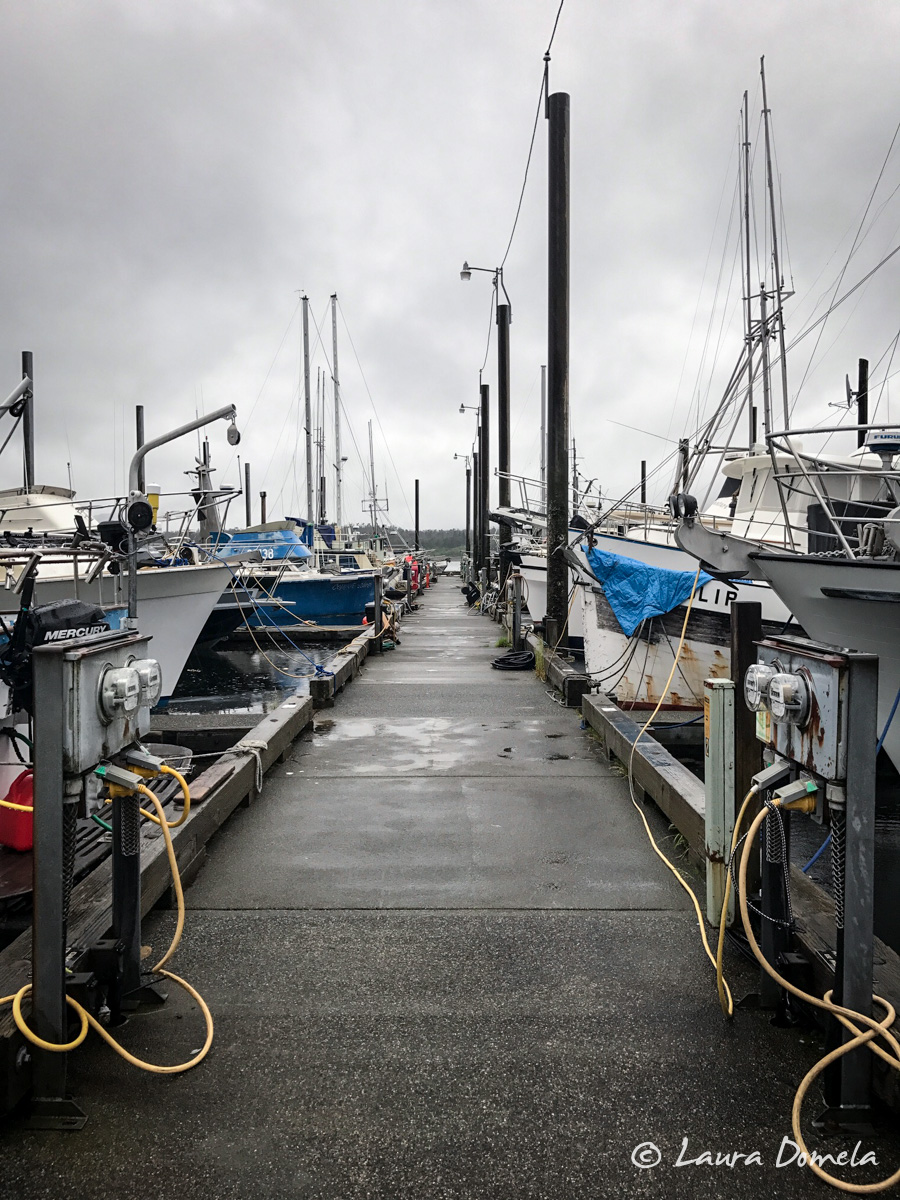 The three of us worked this morning on our new Dixon Entrance Weather Worksheet, then took it over to Frontier Shipping to have it printed and laminated to give to our group for their way home. We'll be making something similar for Cape Caution, but in the meantime, here are links to the PDFs if you want your own copy: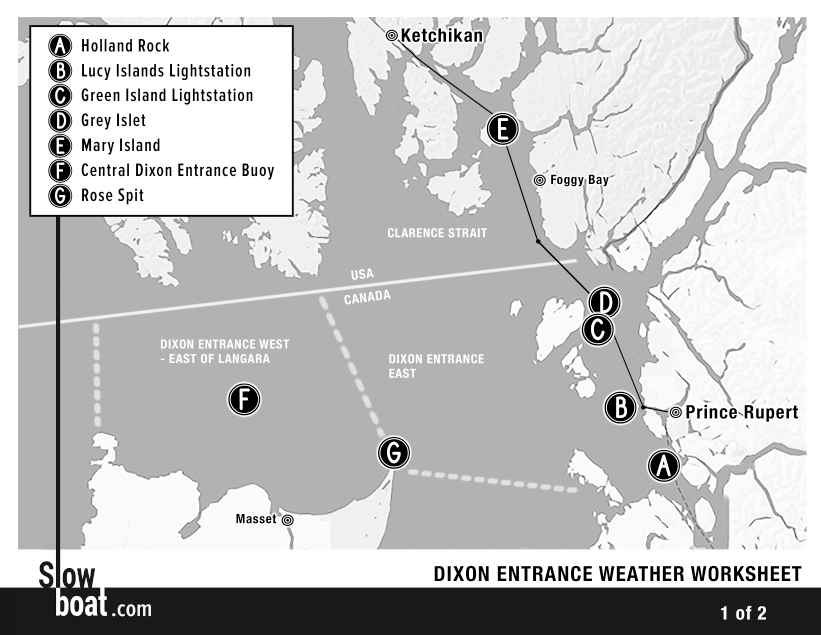 Dixon Entrance Weather Worksheet Page 1 (map that shows pertinent weather reporting stations)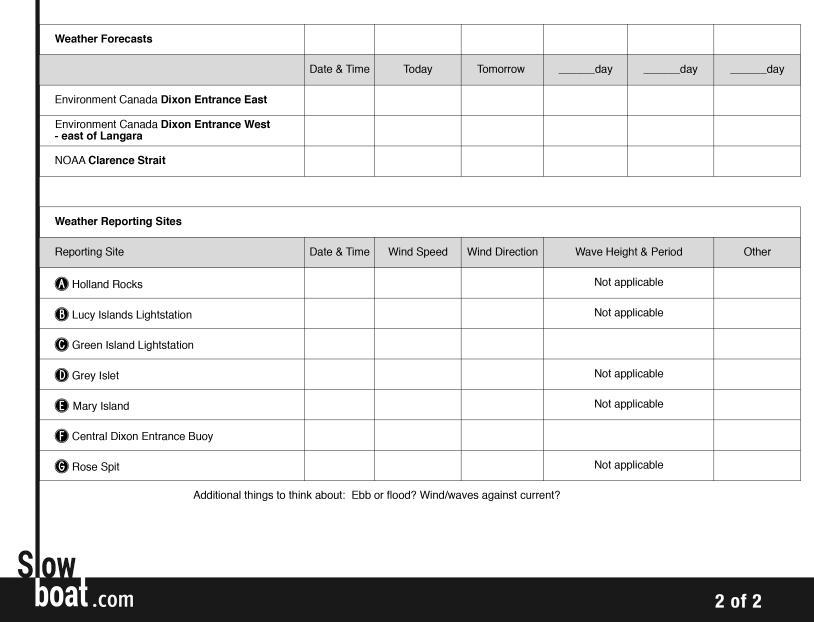 Dixon Entrance Weather Worksheet Page 2 (worksheet, in table form)
Tomorrow, we're off to Meyers Chuck. Meyers Chuck is only 33 miles away, and the forecast for Clarence Strait is SE wind 10 knots, seas 2 feet or less. Oh, and some rain.
Given how much time we spend out in the wilderness cooking all our own meals, it's nice to eat out when in town. Tonight we tried Oceanview Restaurant, the local Mexican AND Italian place. Even with an expansive menu and a big group, the food was good and the service was efficient. We'll be back!