This morning in Foggy Bay was still and quiet. We worked on the flotilla plan early, and then took the dinghy out (quietly) to look for bears and explore the bay before meeting with each boat to go over the plan for the next two days.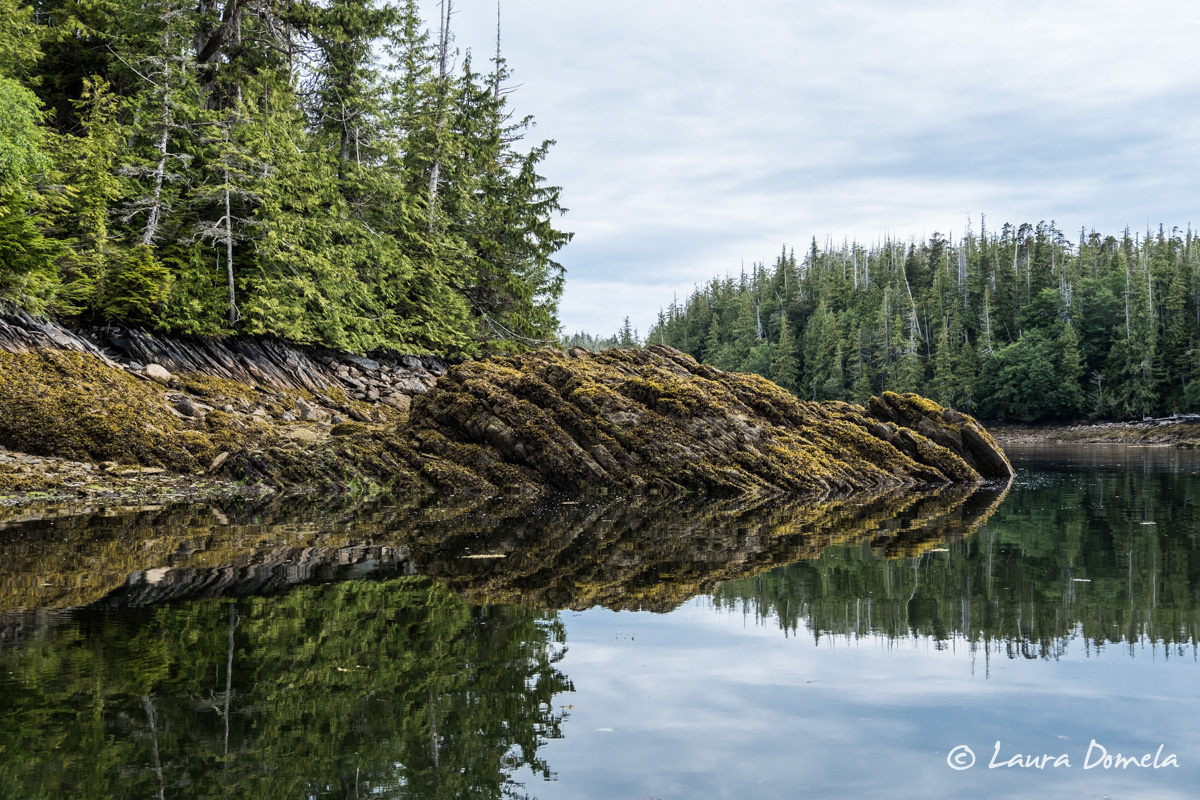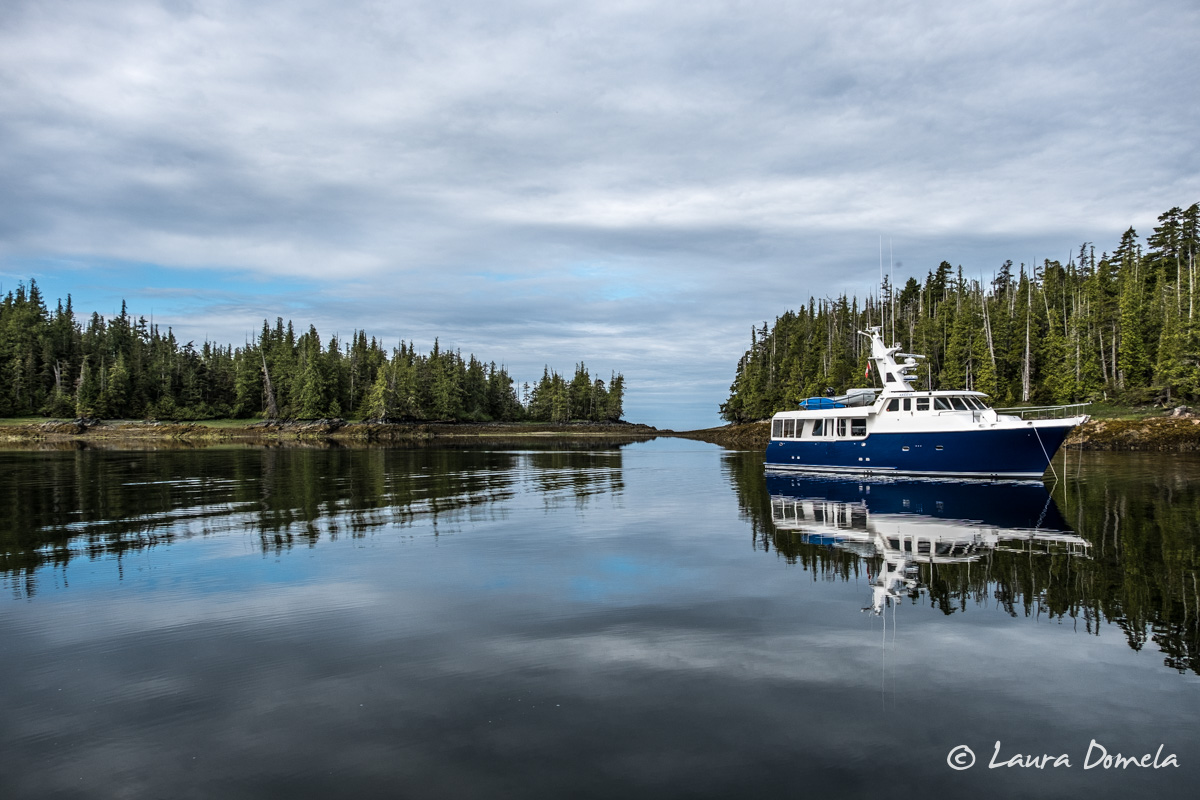 Kevin took the Mavic up for some aerials of the anchorage before we took off toward Ketchikan.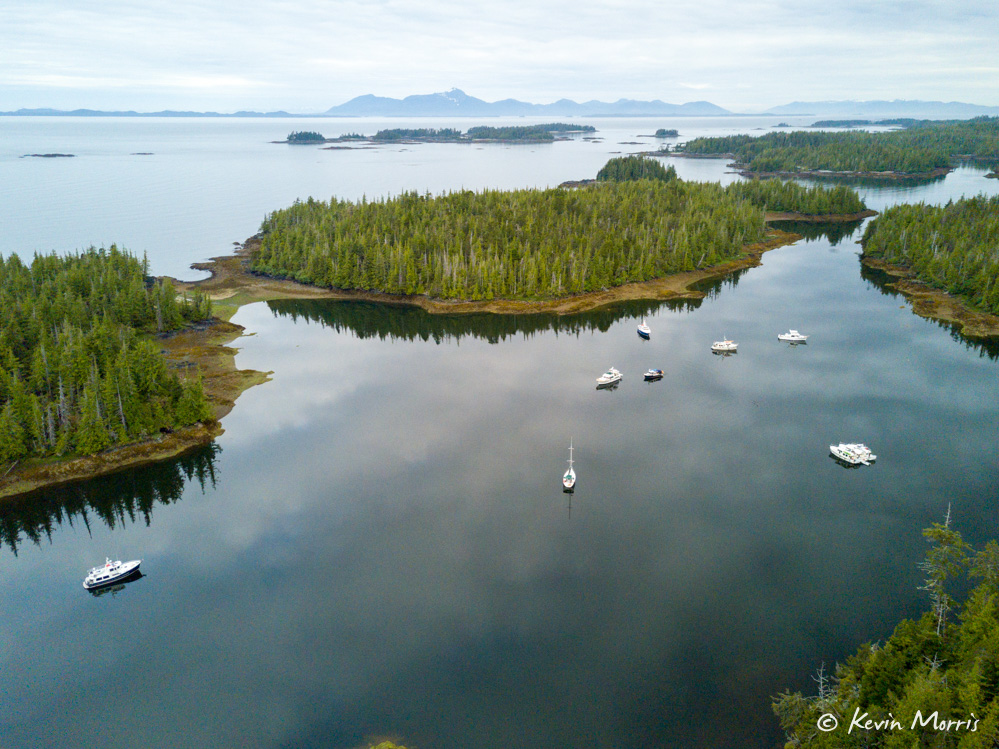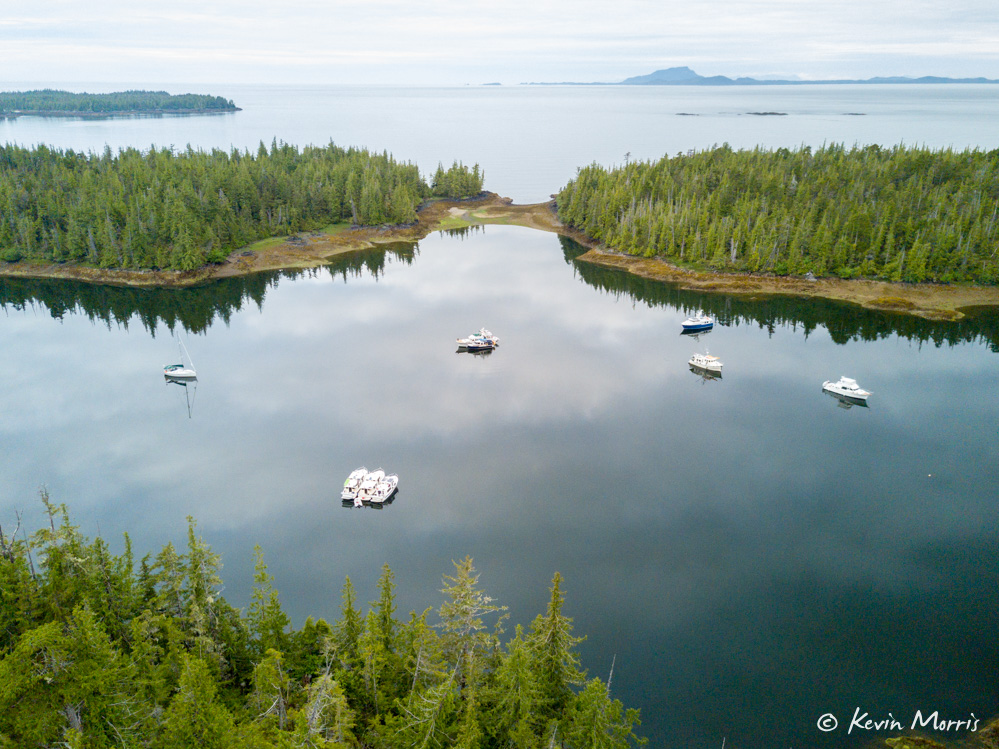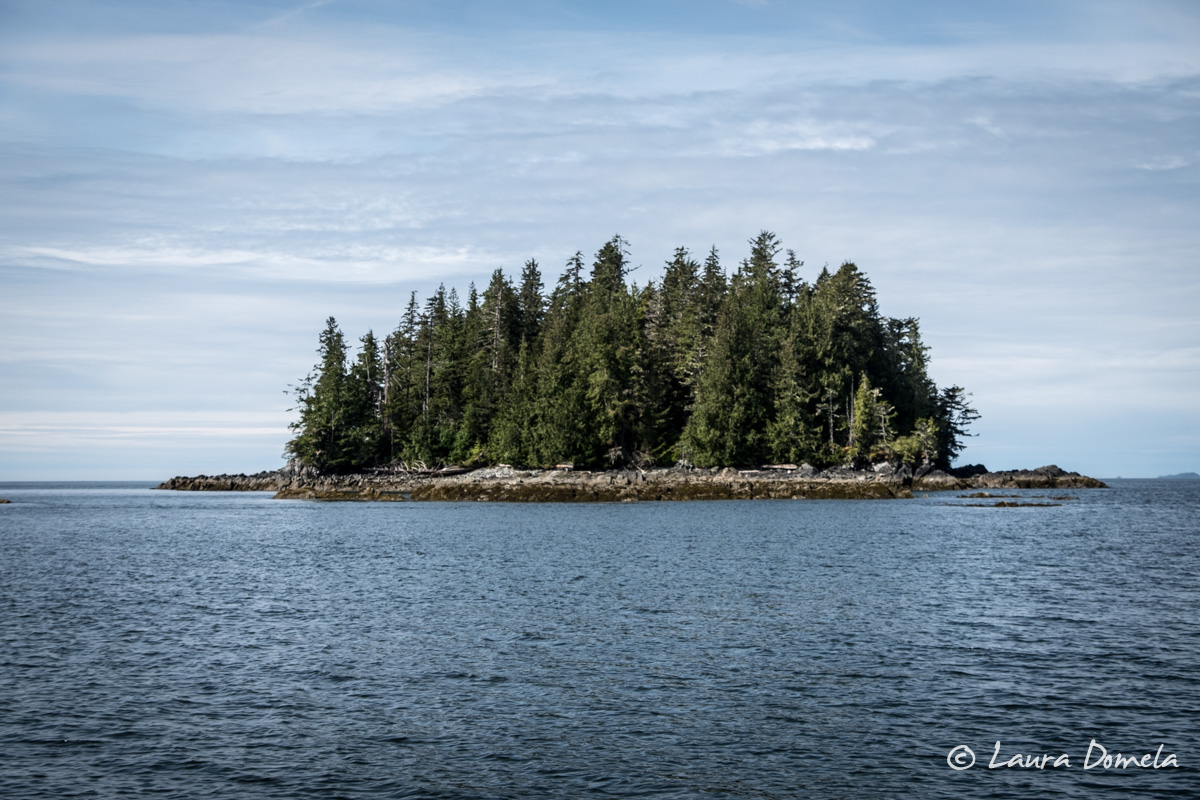 The cruise from Foggy Bay to Ketchikan was beautiful and smooth. Winds and seas remained calm, and we enjoyed a break from the rain that has drenched the area for the past many days. As we passed Mary Island, radio chatter and boat traffic picked up with cruising vessels, commercial fishing boats, charter fishing, and tour boats all converging and orbiting the hub of Ketchikan. On the way in, we passed at least one humpback whale who seemed unconcerned with all the boat and air traffic passing by.
Arriving in Ketchikan can be stressful. Cruise ships, tour boats, sportfishing boats, seaplanes, kayaks, and all manner of other craft converge in Tongass Narrows. Add in the need to clear US Customs, find a slip (they don't take reservations), and fill the fuel tank…well, it's a bit overwhelming, particularly the first time.
We staggered our departure from Foggy Bay so we wouldn't all arrive at the fuel dock at the same time. The plan worked well, and nobody had to wait long for their turn to fuel (side note: for the three sizes of Nordic Tugs on the trip – NT34 Airship burned 208 gallons, NT37 Safe Harbour burned 207 gallons,  NT42 Orca Star burned about 300 gallons during the 18 days of cruising from the San Juan Islands, WA to Ketchikan, AK).
U.S. Customs was awesome! They cleared everyone by phone, didn't worry about restricted food items, and were pleasant, efficient, and friendly.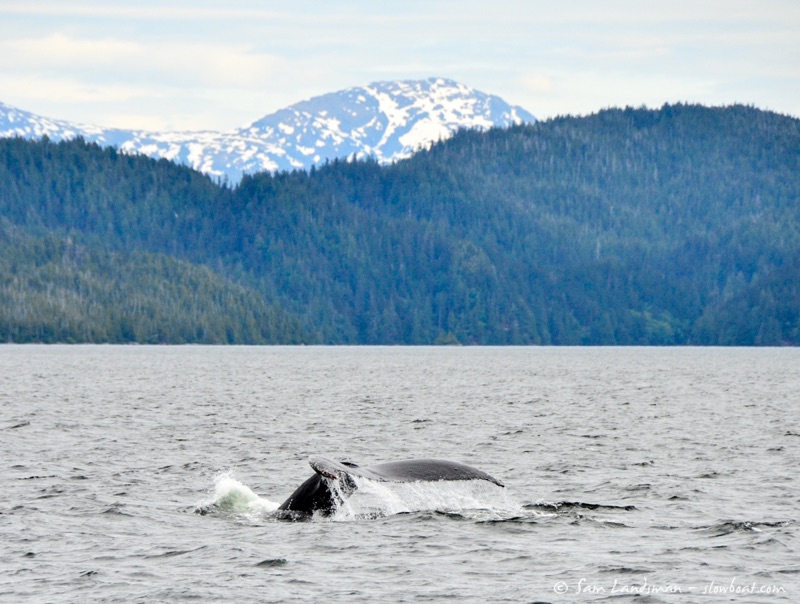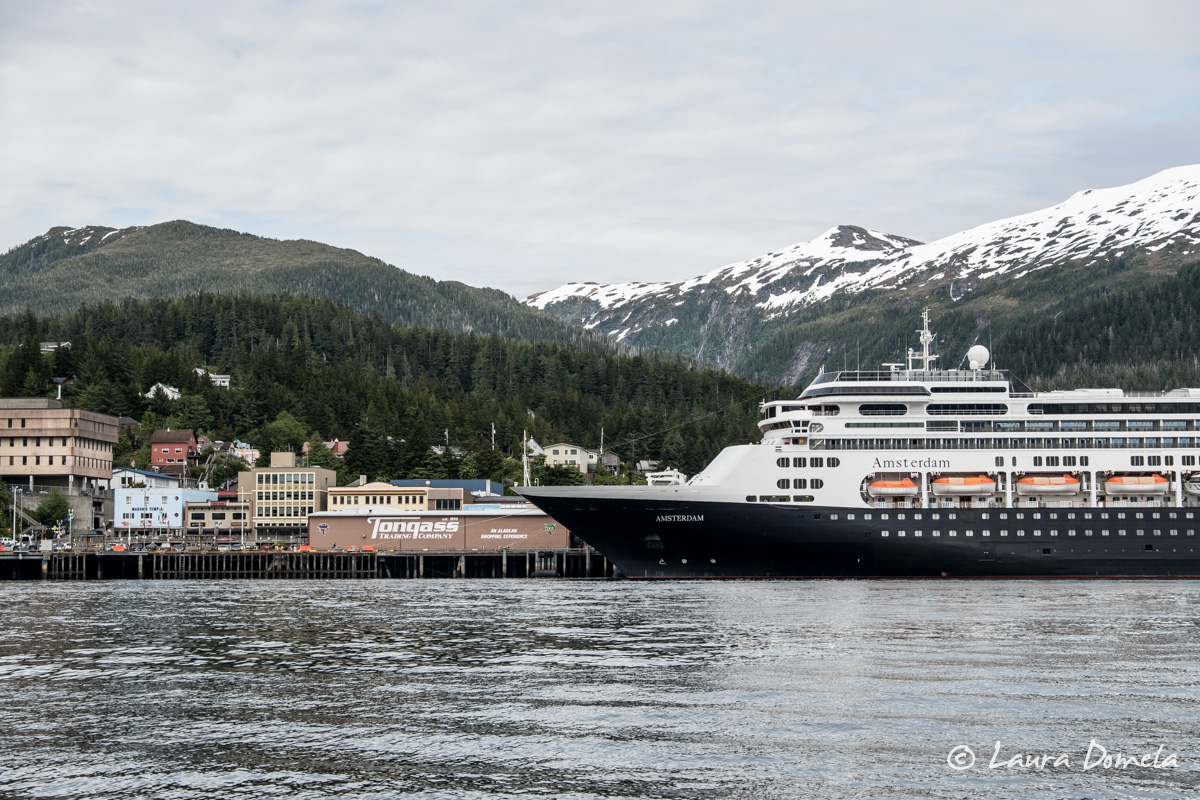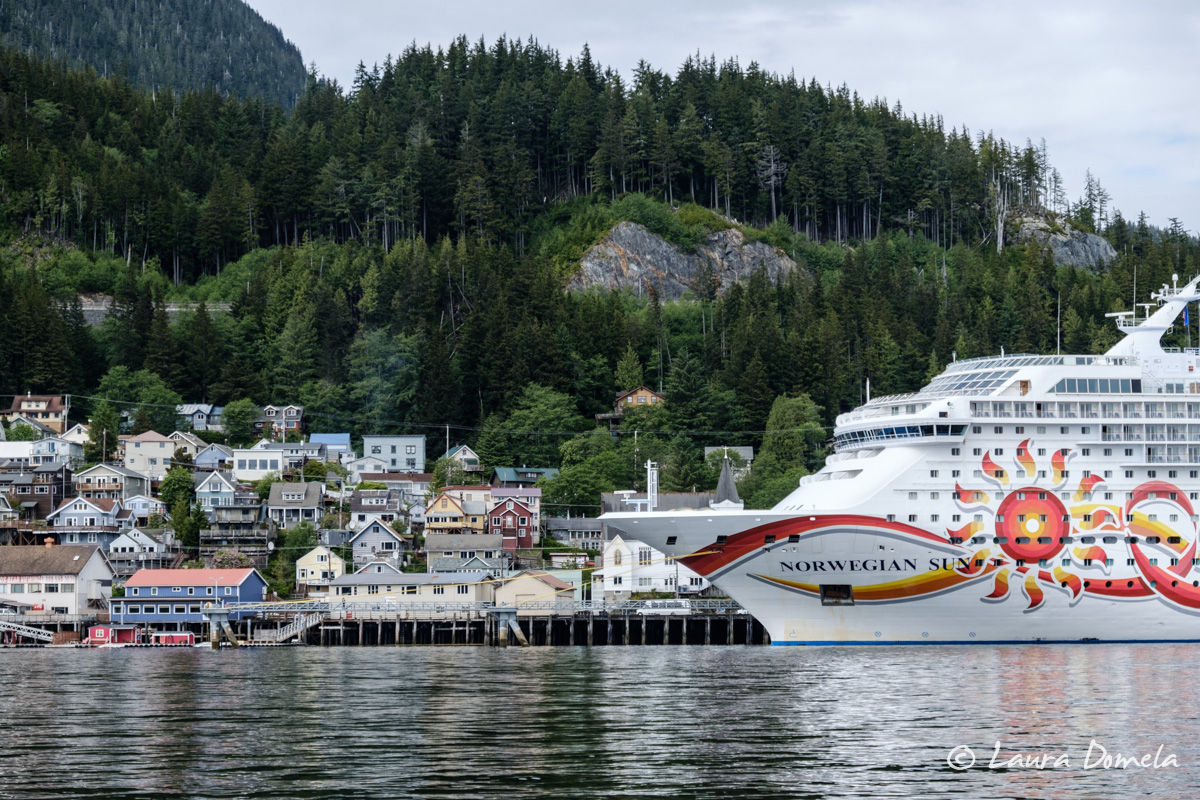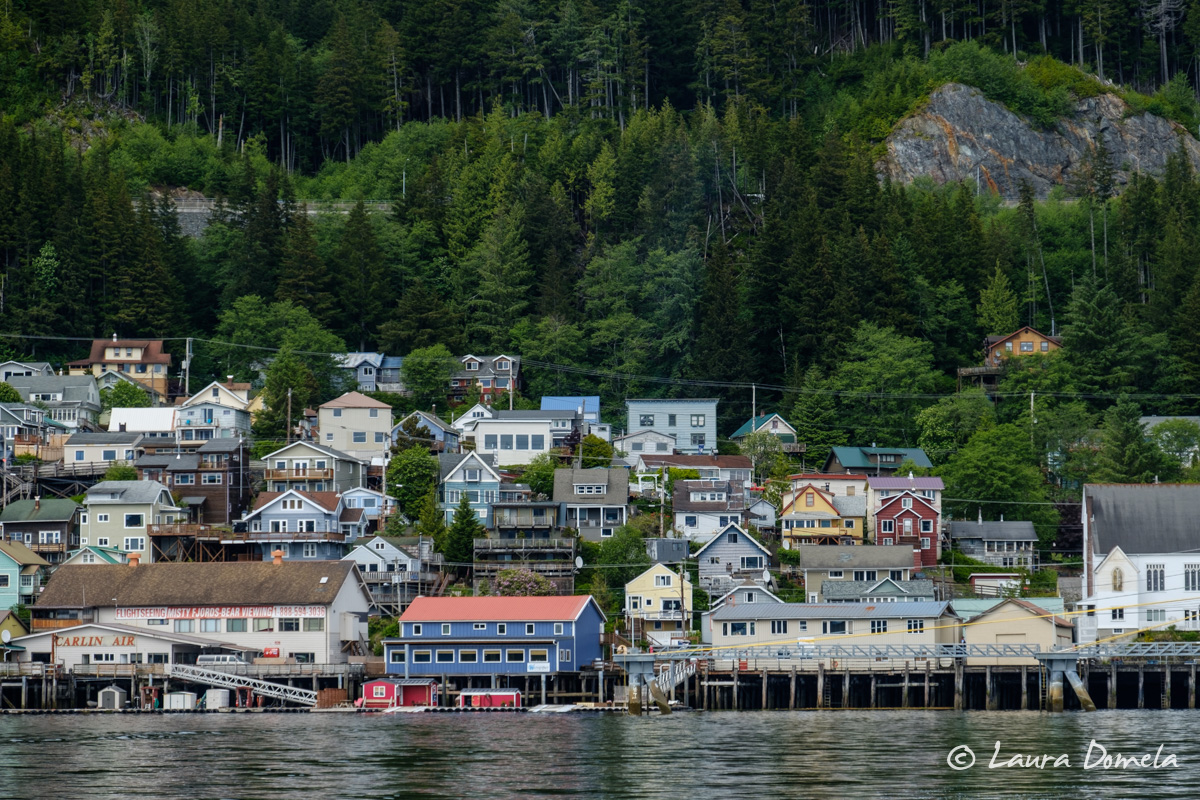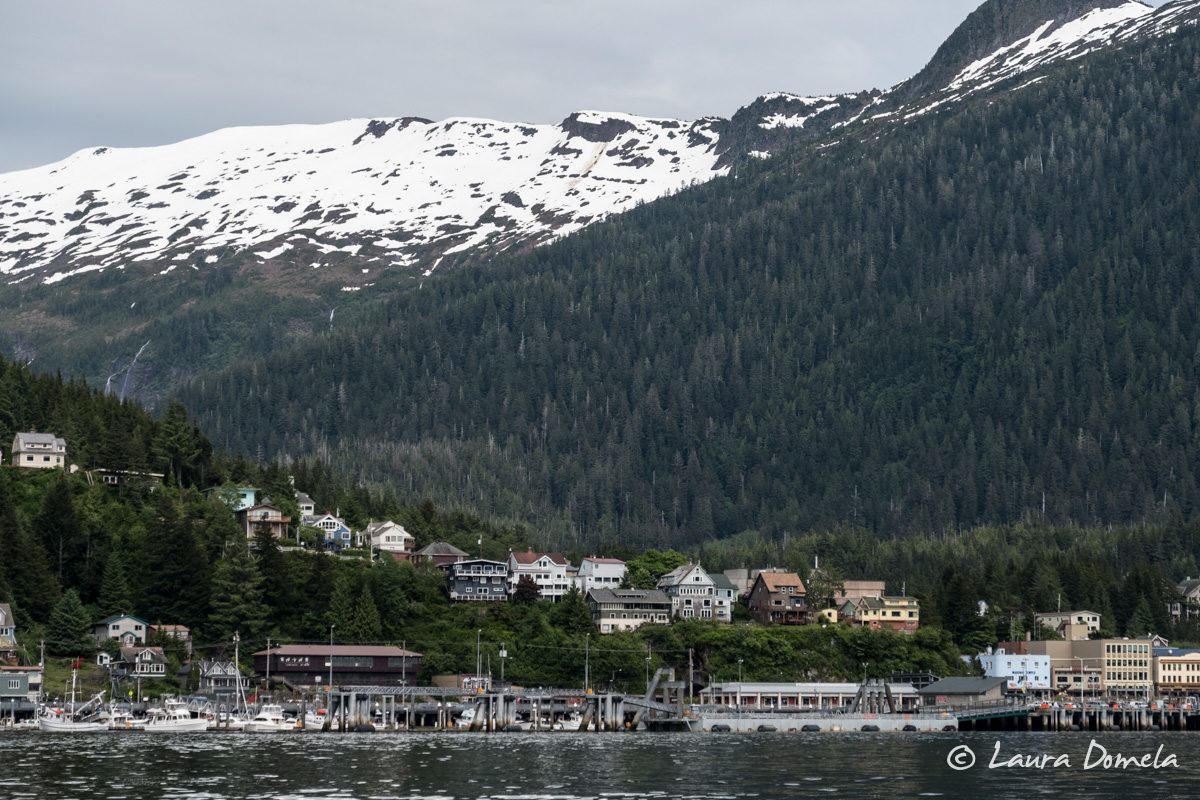 Once all the boats were secure in marinas, the flotilla group met for dinner at the wonderful Bar Harbor Restaurant to celebrate our successful passage to Alaska.
Today: 36.4 nautical miles, 5 hours 33 minutes
Flotilla total: 686.9 nautical miles, 94 hours 17 minutes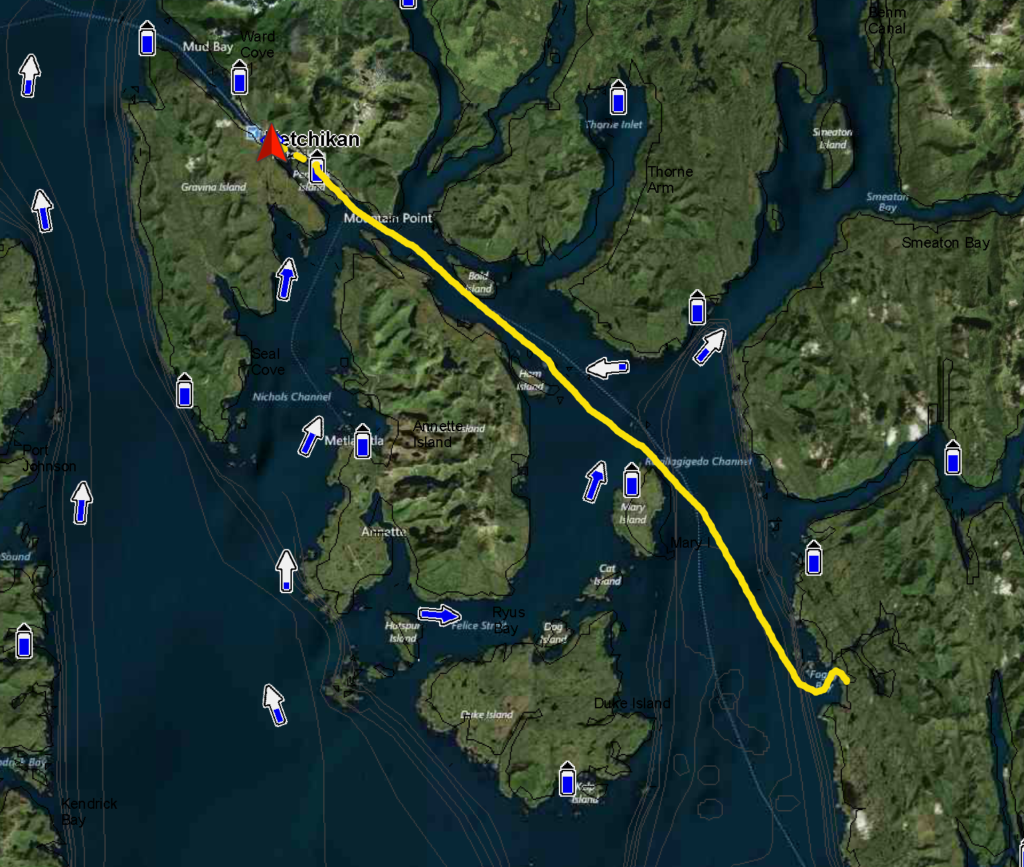 Here's our entire flotilla route so far, from the San Juan Islands to Ketchikan, Alaska: