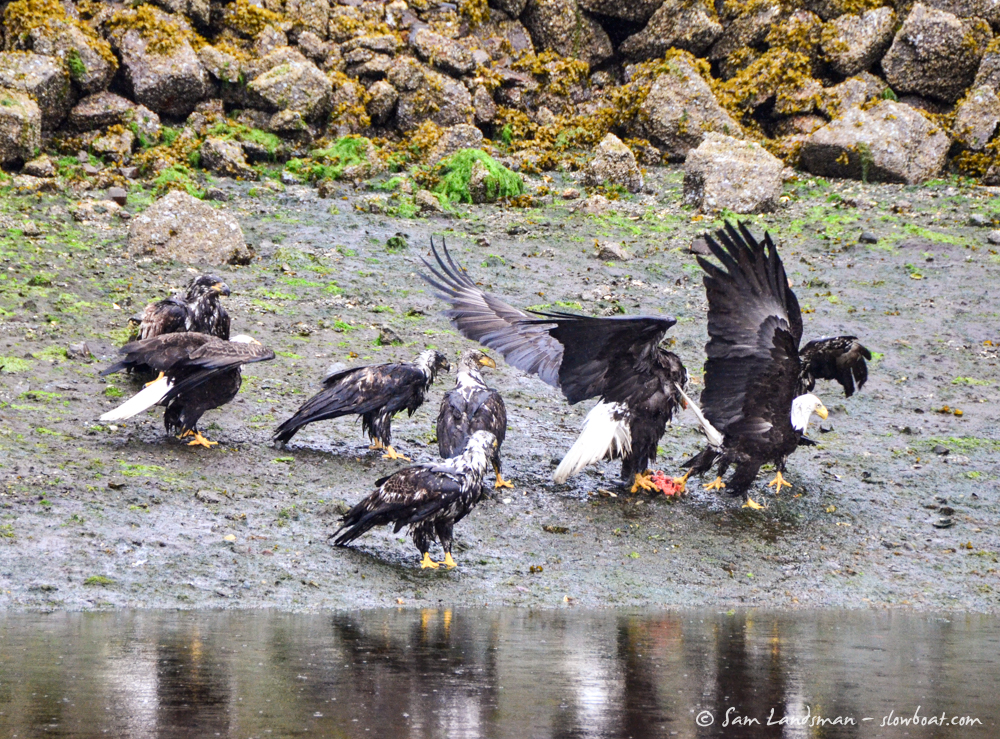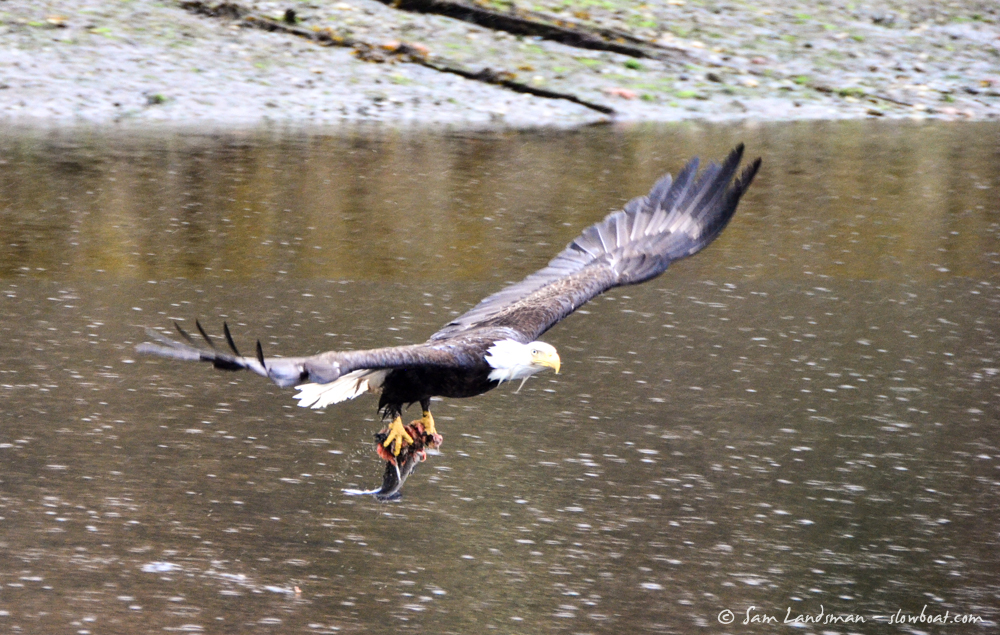 We left Ketchikan around 9:00 a.m. and had a beautiful, calm cruise up Clarence Strait: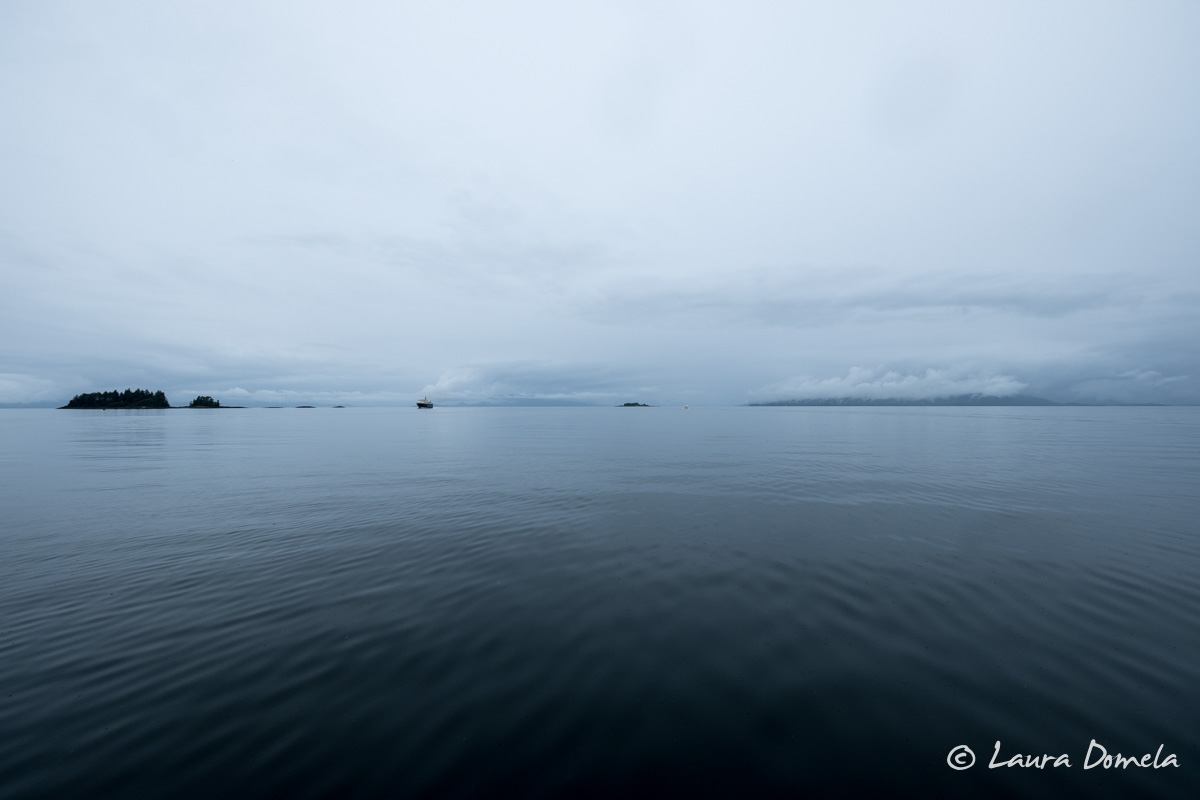 Clarence Strait can be a nasty body of water. It's 100 nm long and four miles wide. Current runs to several knots. When the wind blows, it gets ugly. Any day of calm water is appreciated!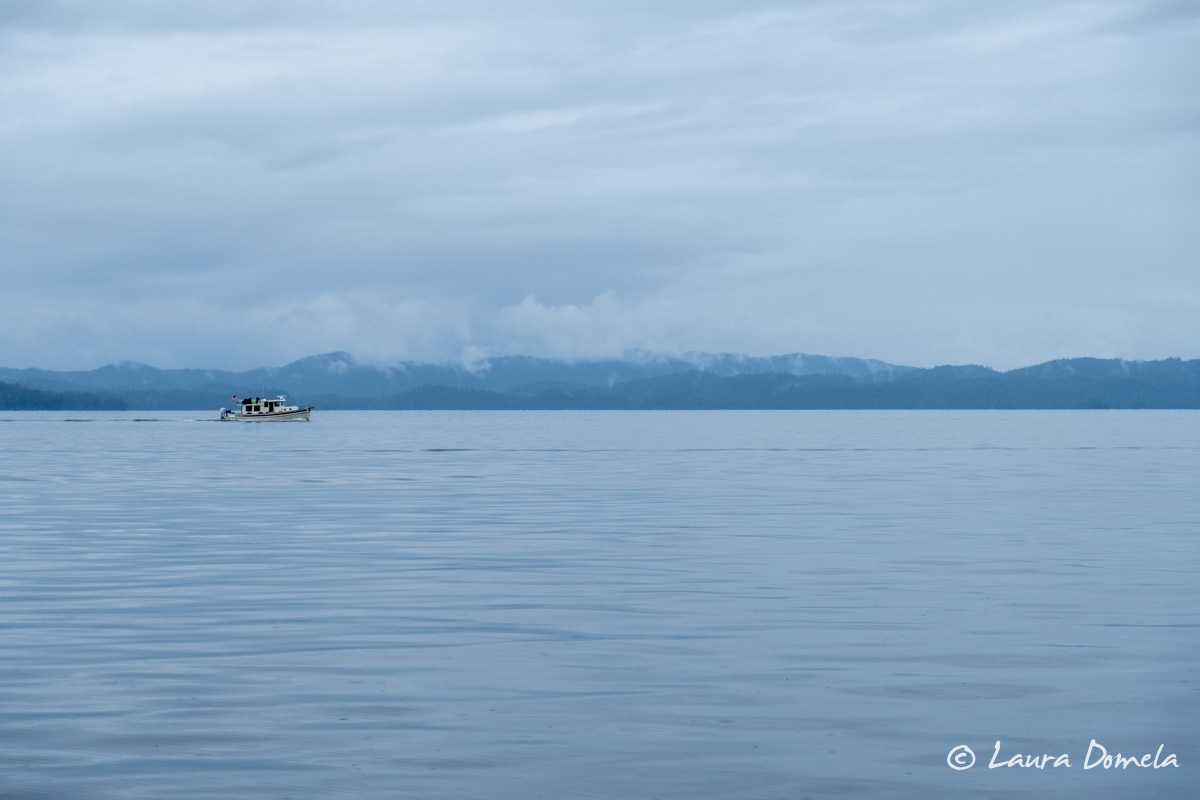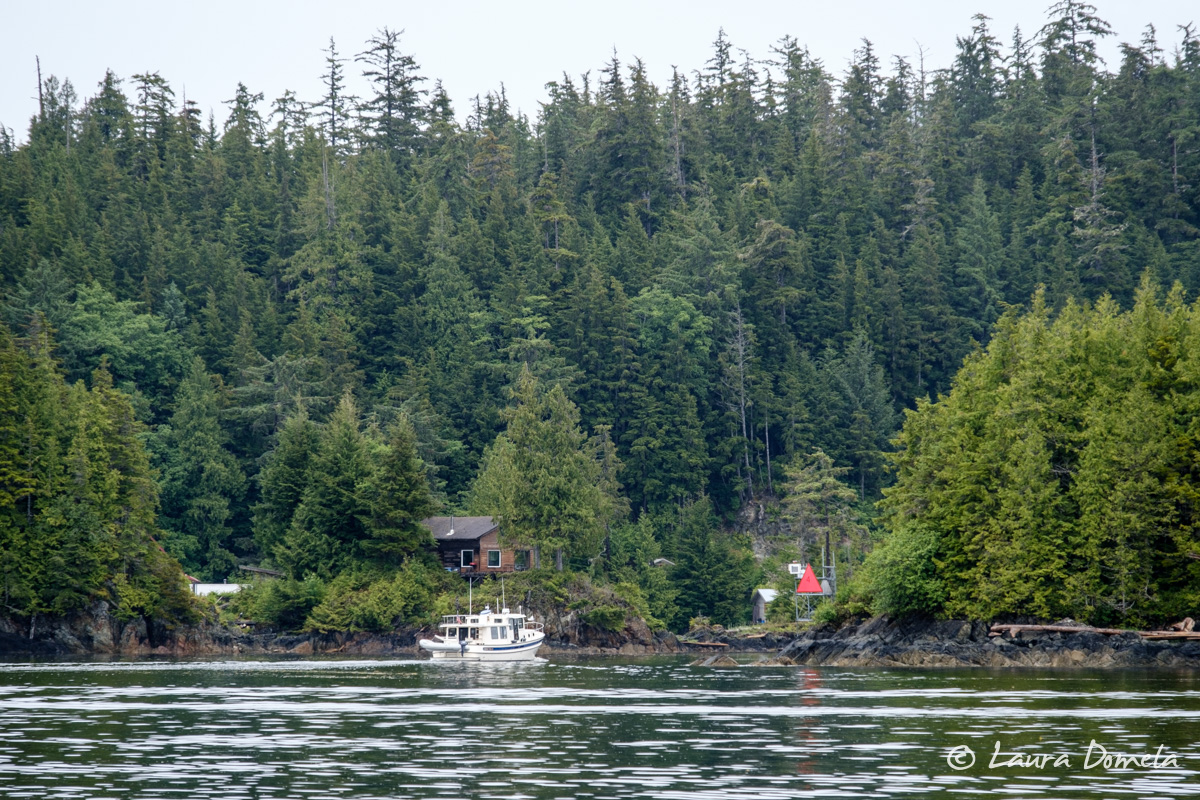 Our destination was Meyers Chuck, a community of about 20 people on the northwest corner of Cleveland Peninsula. There's not much there—a public dock, a small gallery, fresh pastries in the morning—but it's somehow charming. The locals are friendly and welcoming, the trails offer easy exercise, and local artwork adorns the place. We picked up a few goodies at the gift shop/gallery: pickled bull kelp, pickled carrots, and homemade jam.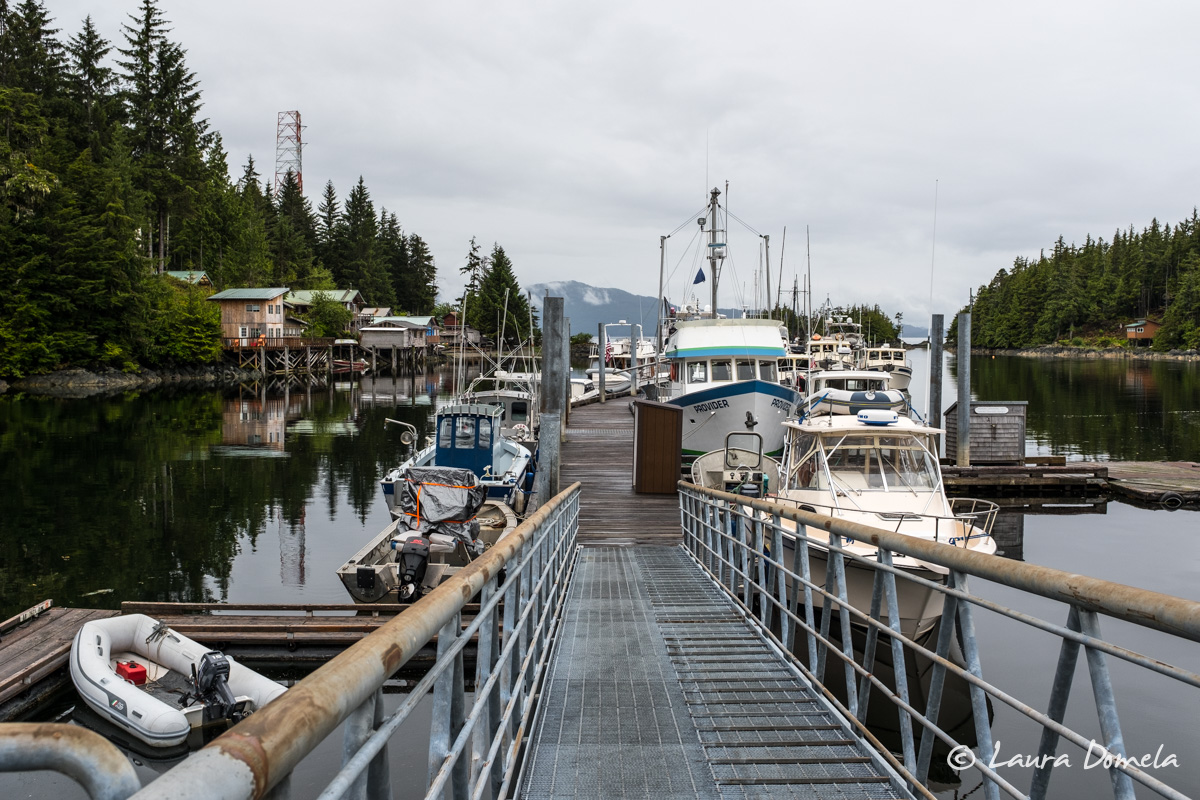 We were rafted three deep in places: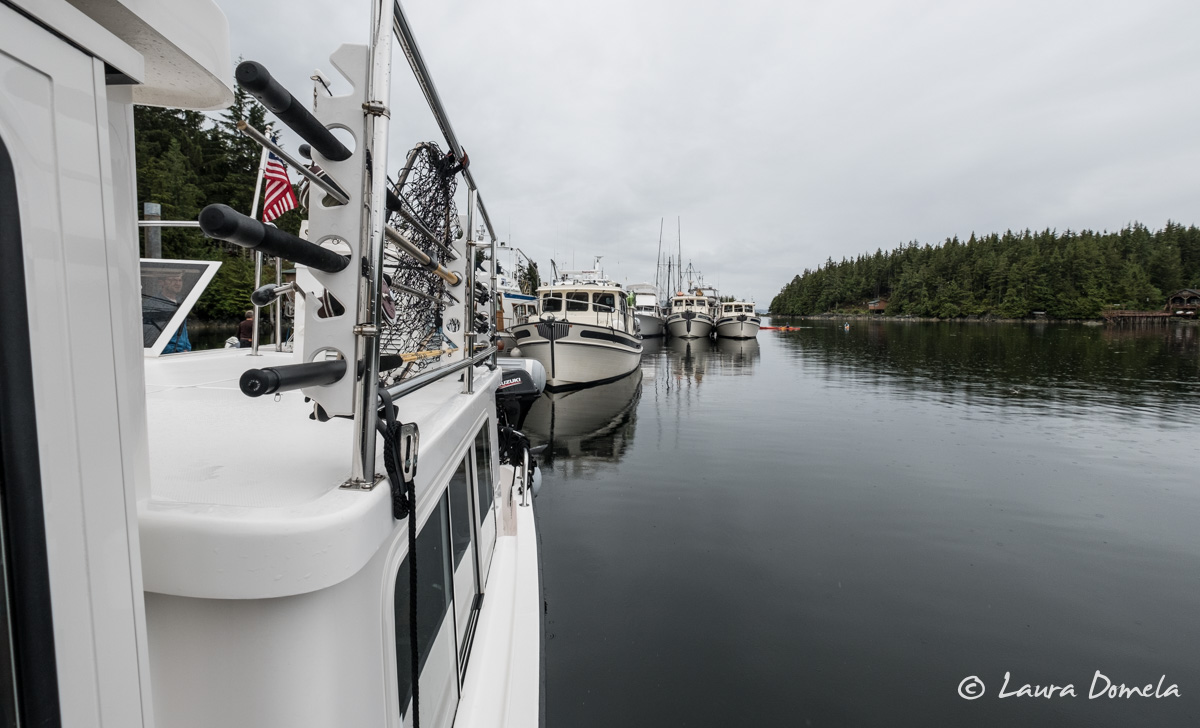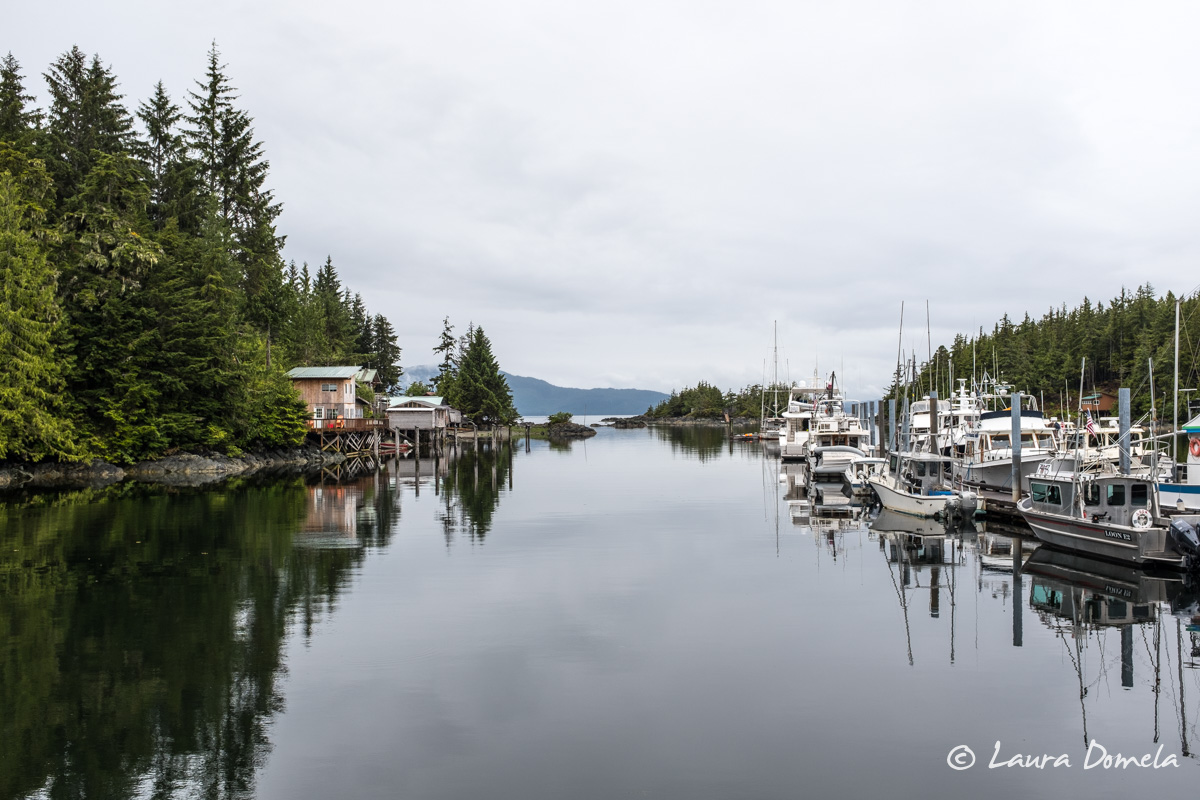 Several of us took the hike out to the beach. Instead of filling our pockets with the interesting rocks we found, we tried photographing them instead. It worked, mostly.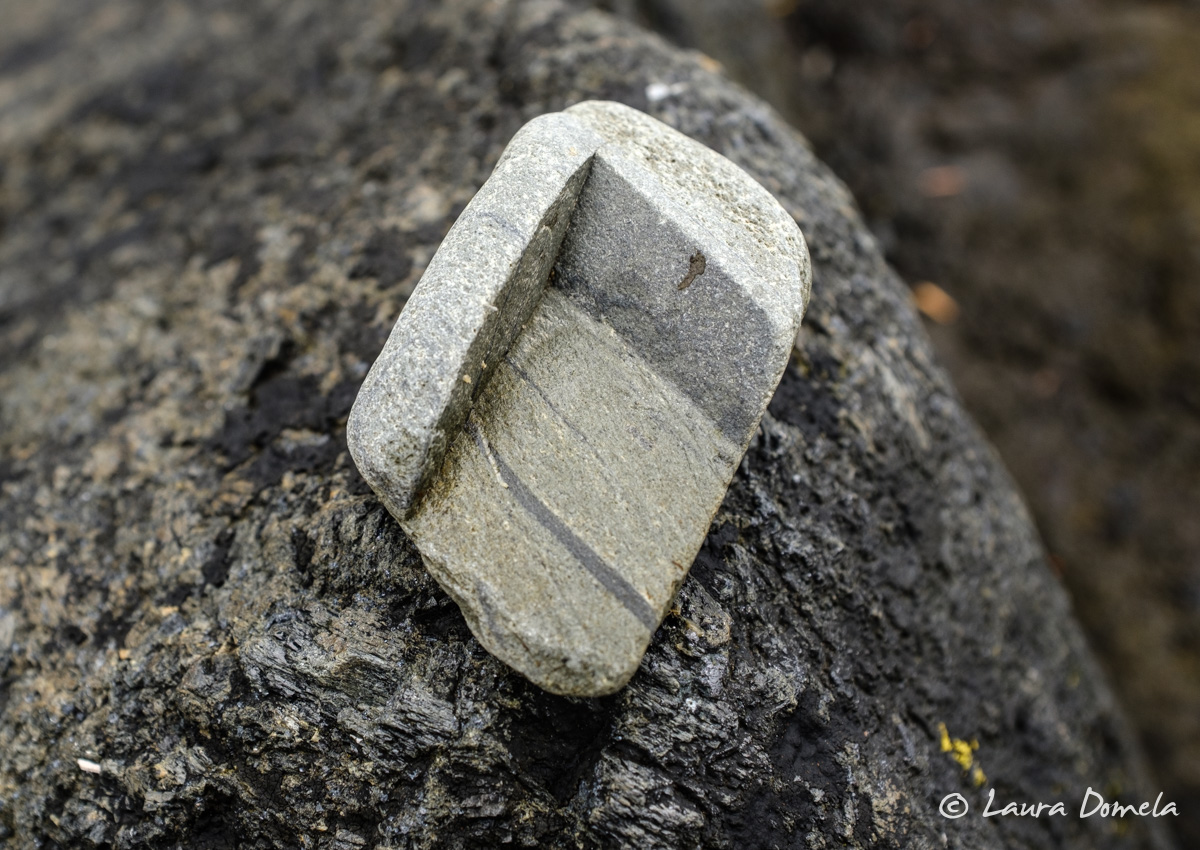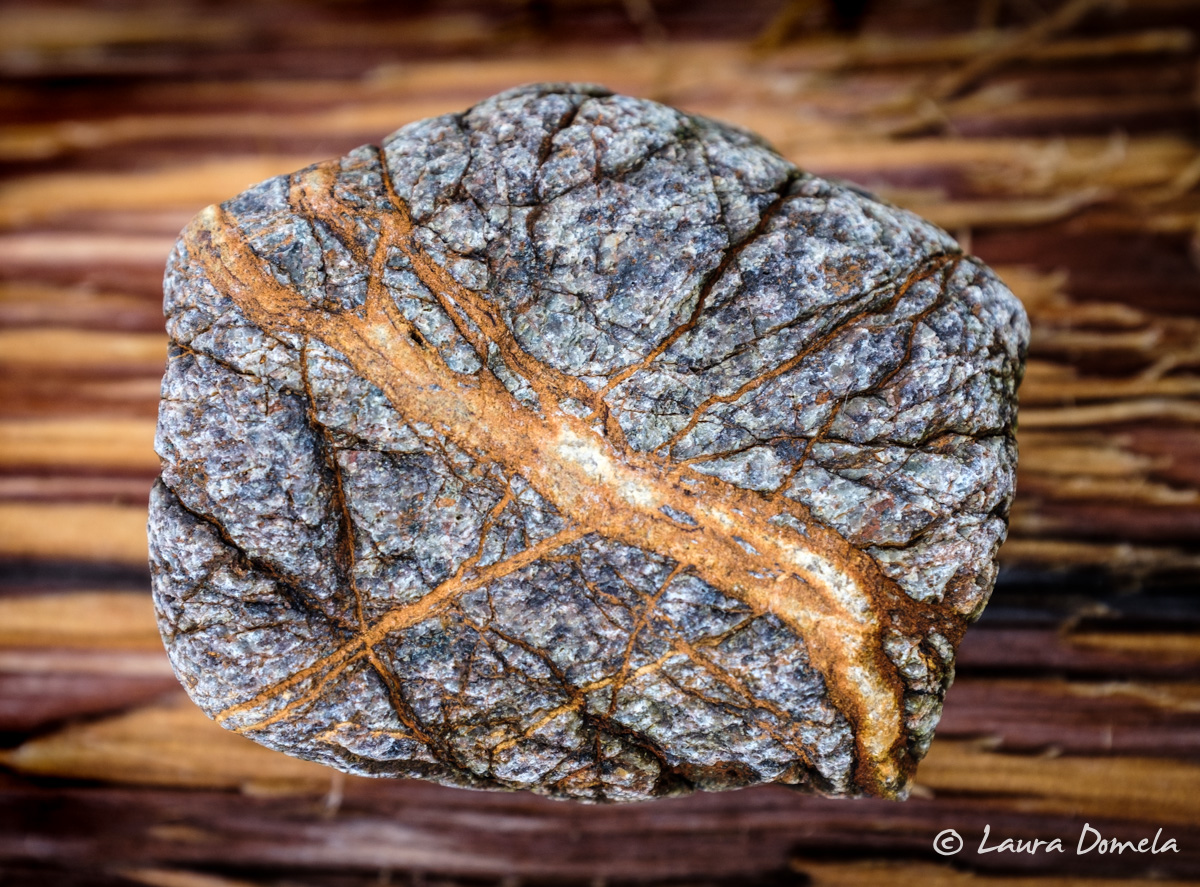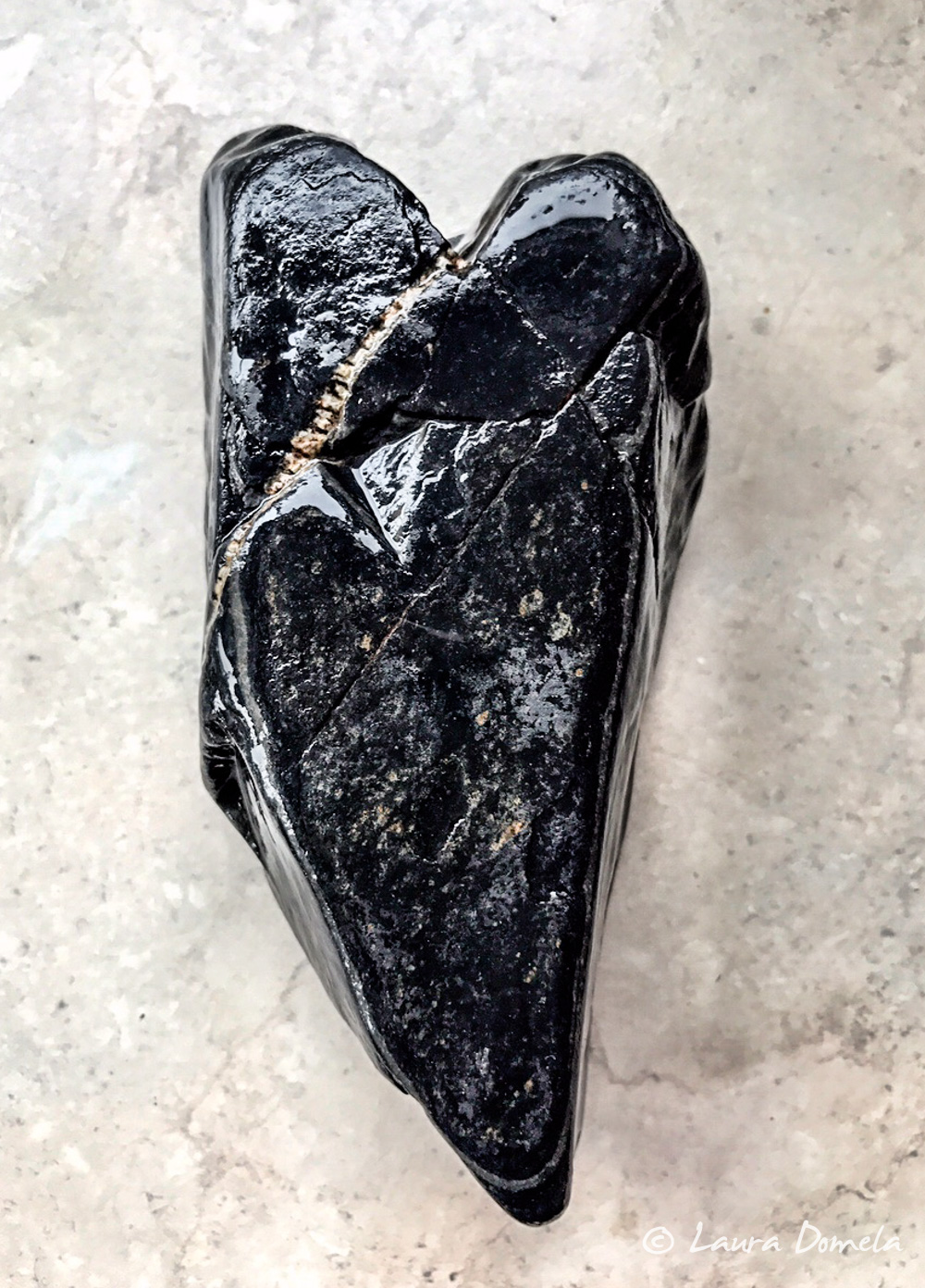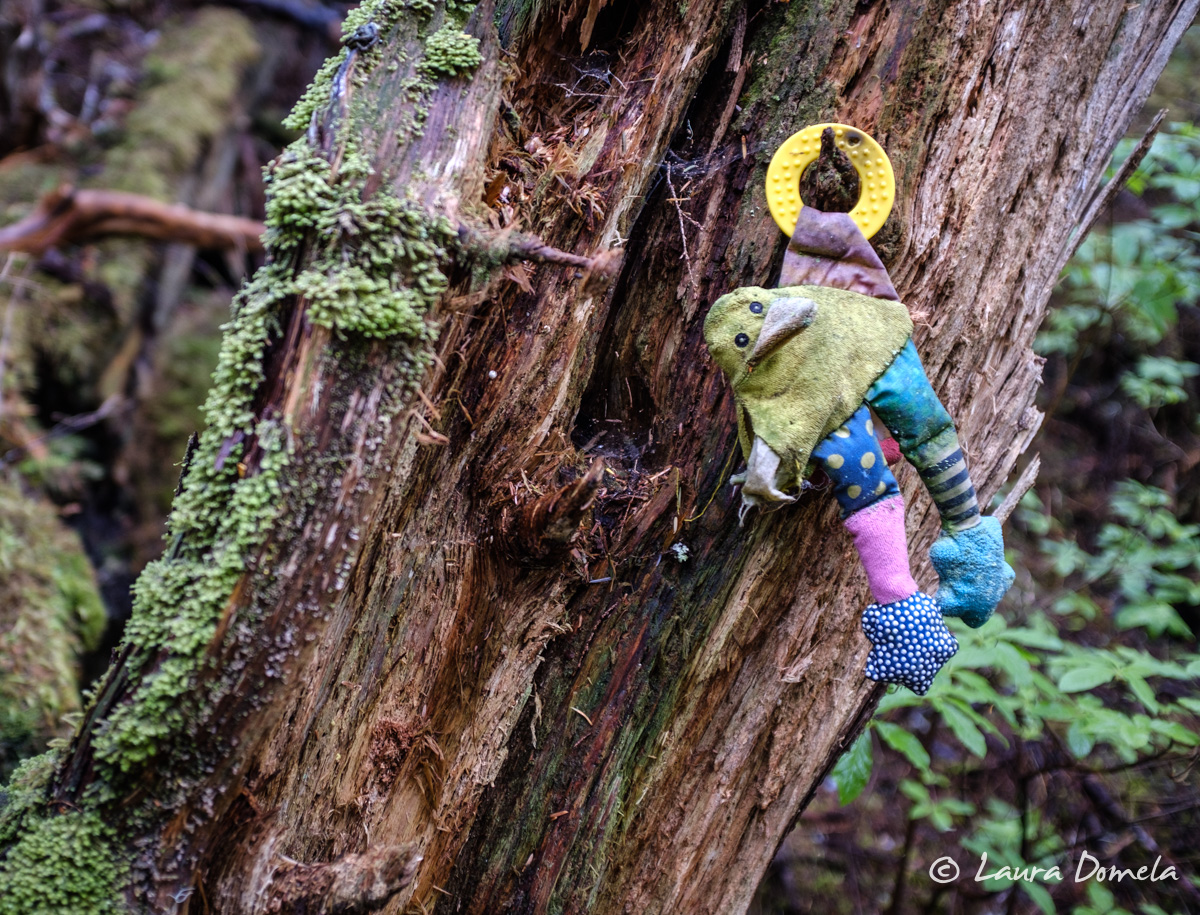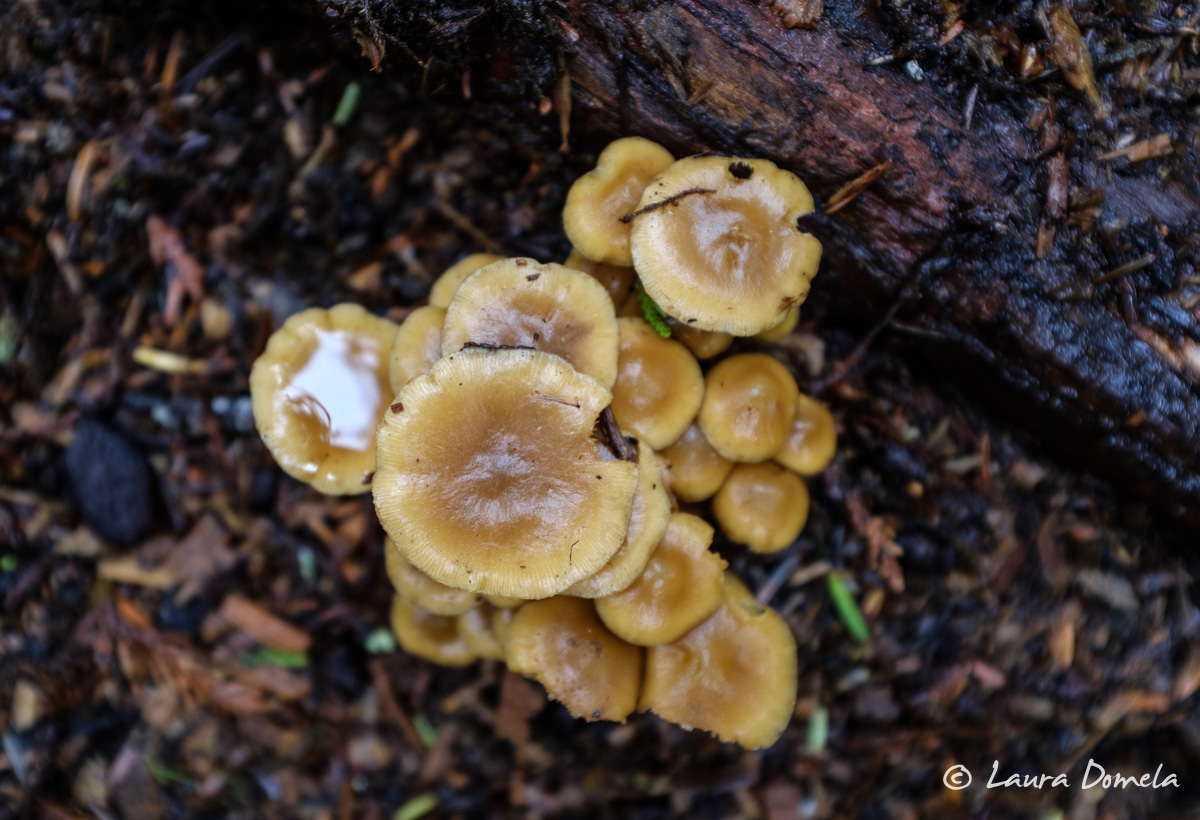 There's a new addition to the trail out to the beach since last summer — goats! The trail is now intersected by an electric fence/pen containing two goats (Fred and Lucy). Luckily for us, their owner was outside working and let us traipse through the goat pen (electric fence was off, whew!) and continue out the beach. On our way back, we got to meet the goats. This is Fred. He's 18 months old: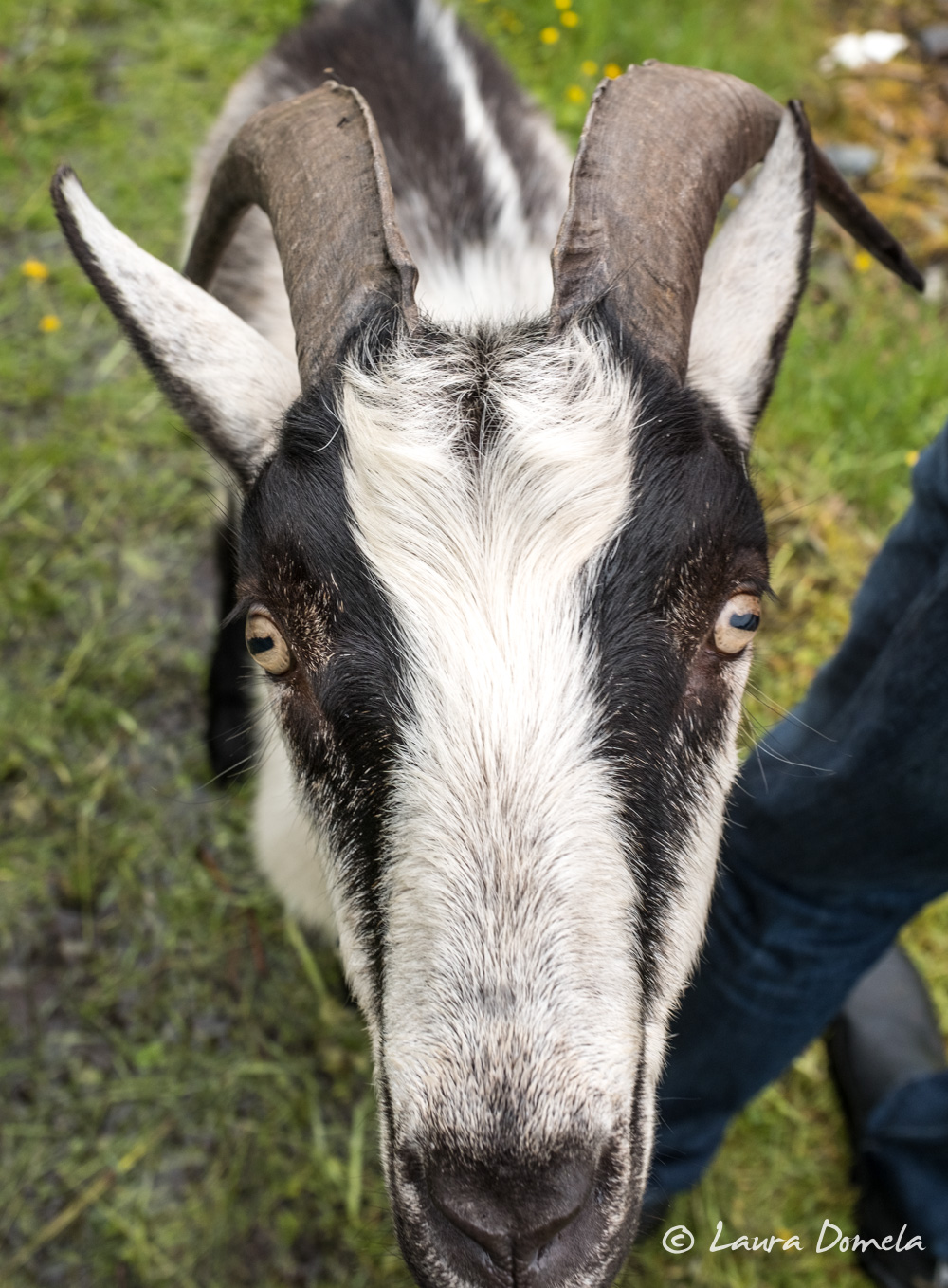 And this is Lucy: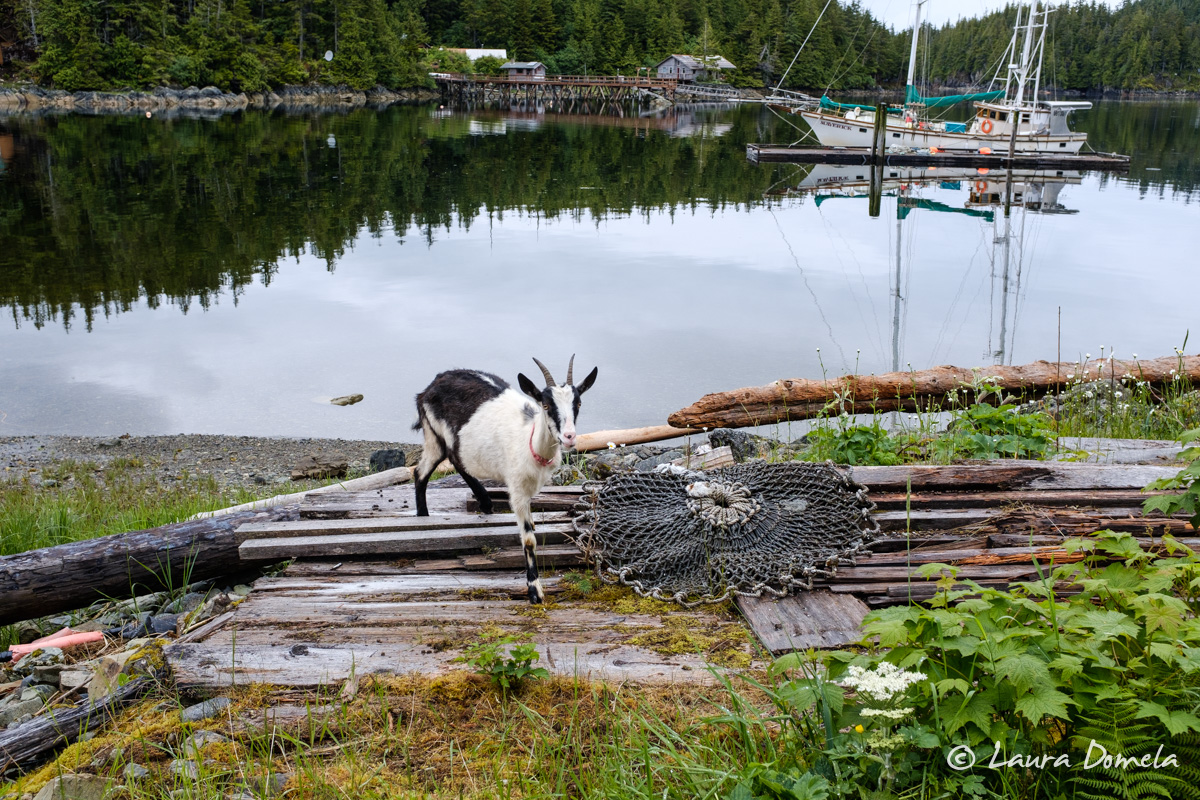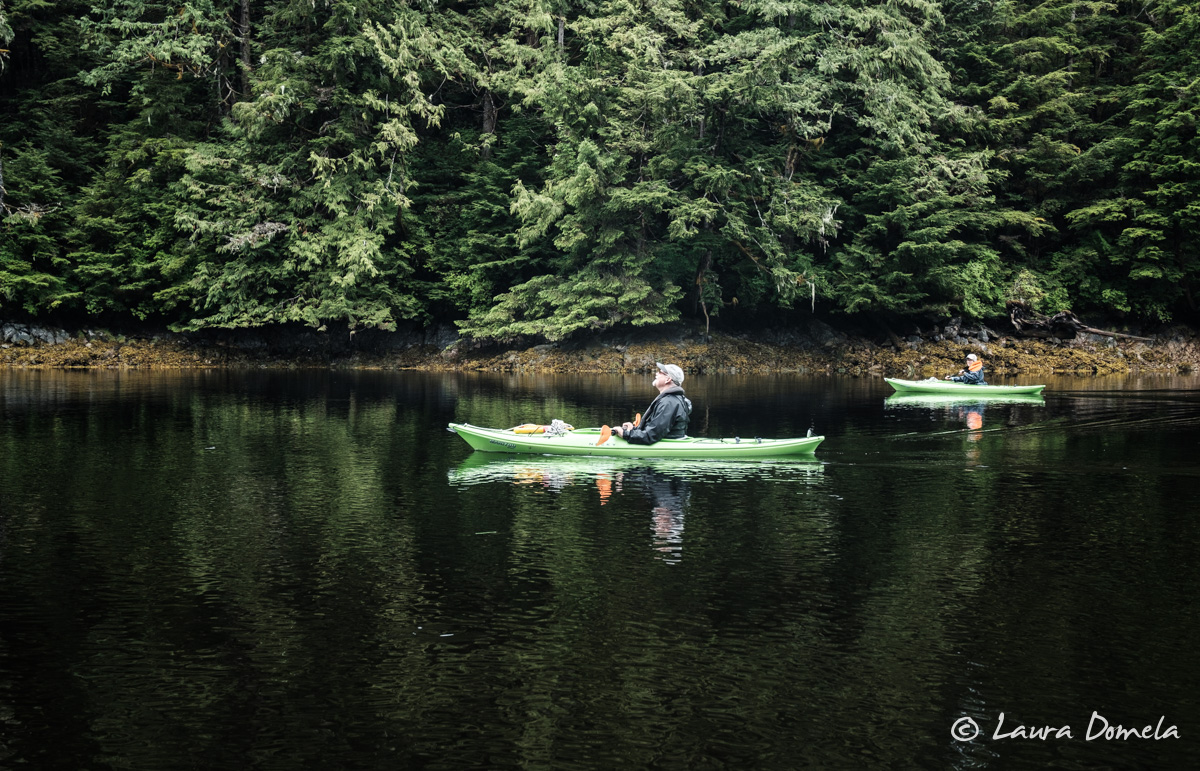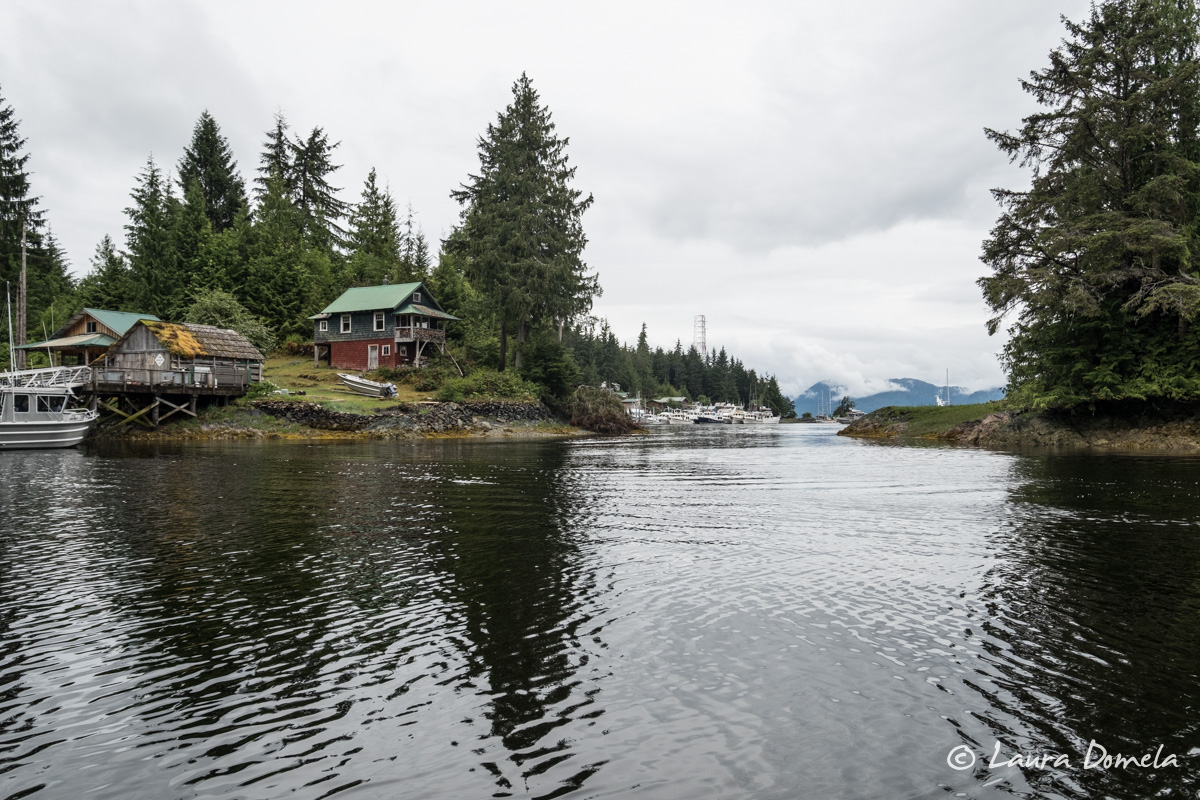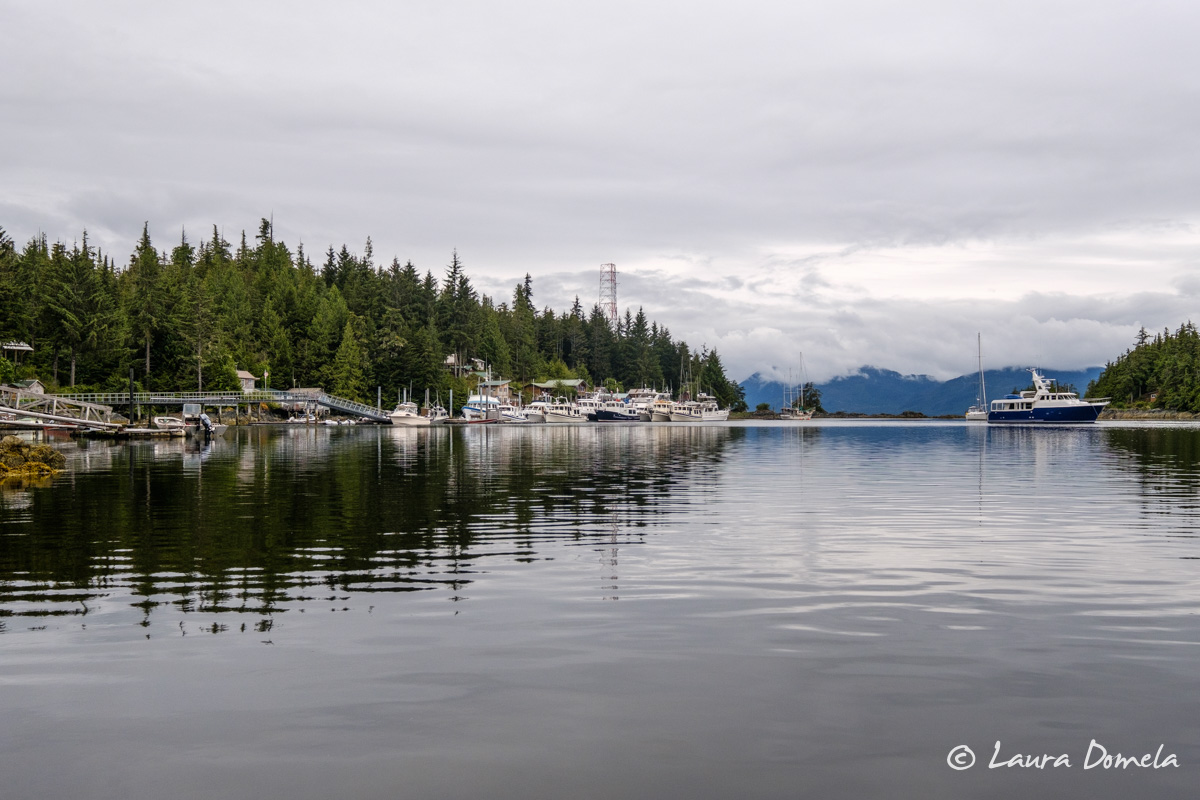 Kevin got some nice aerial shots of Meyers Chuck with the Mavic Pro: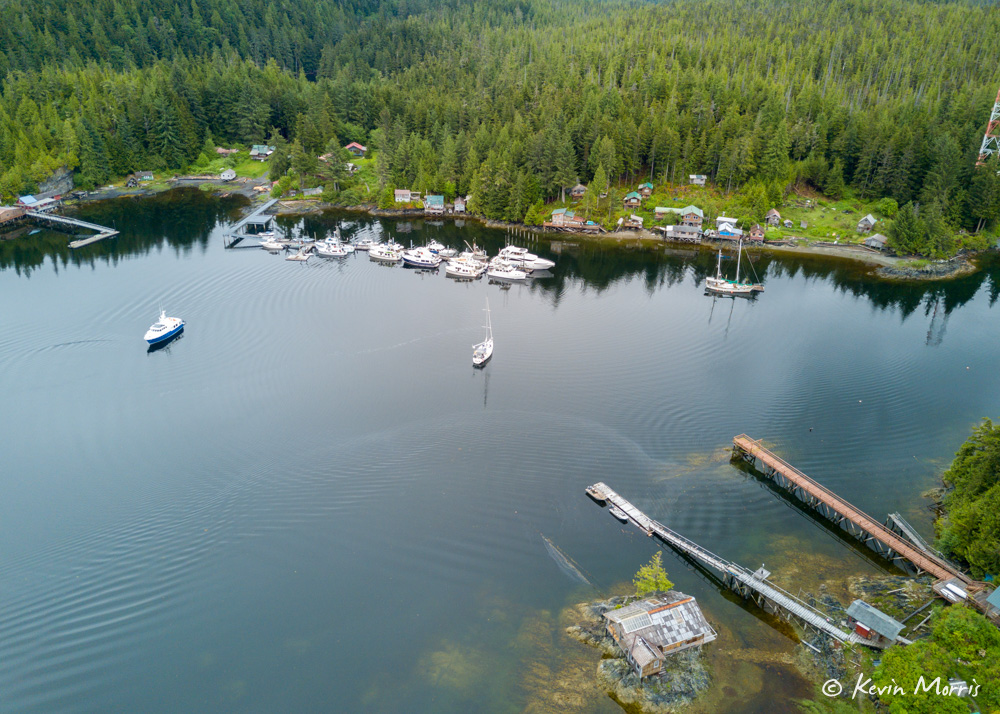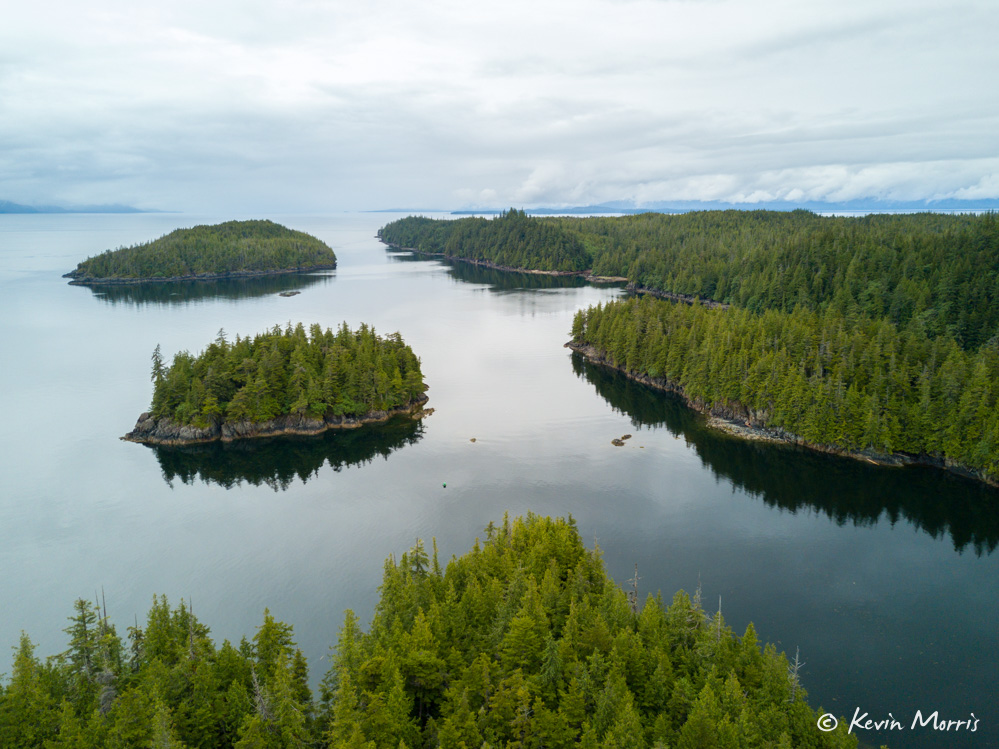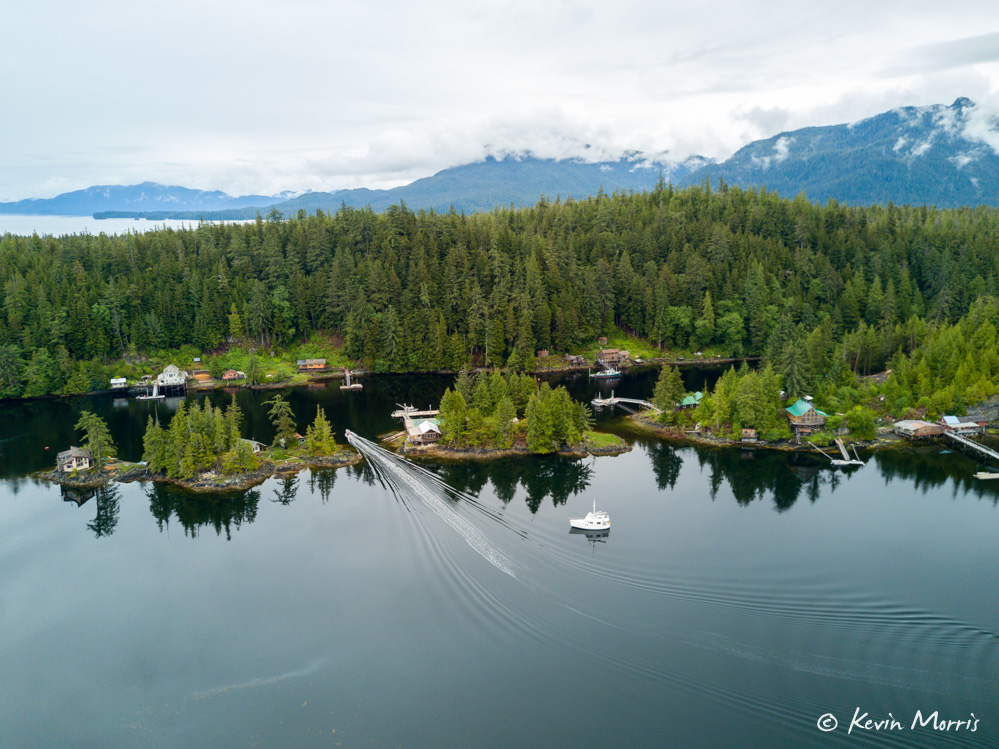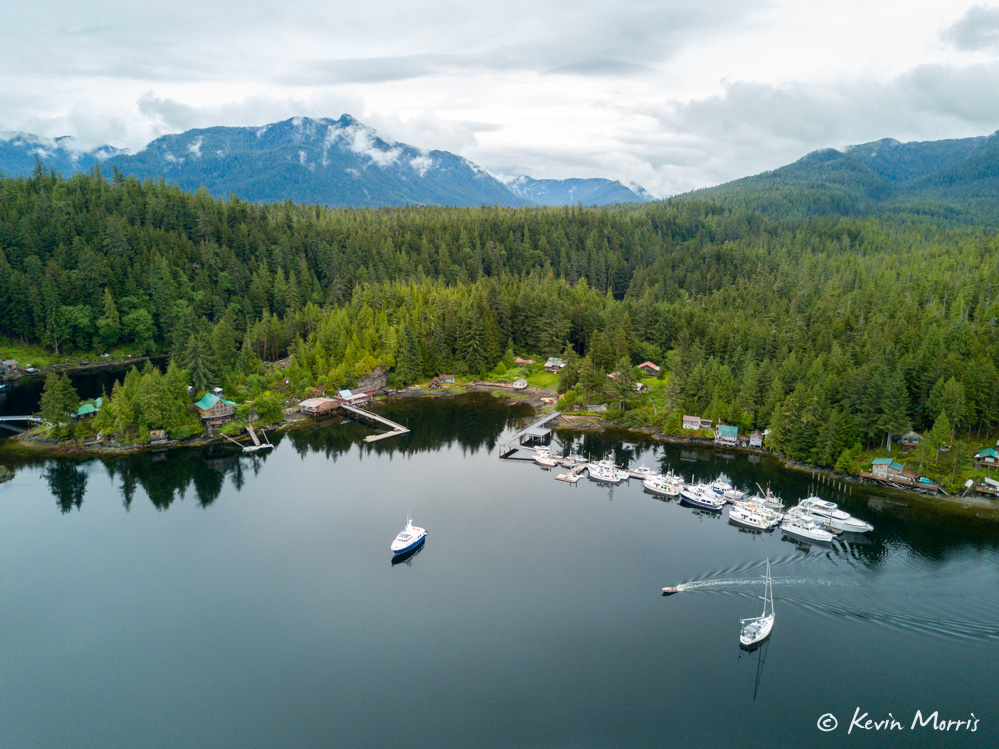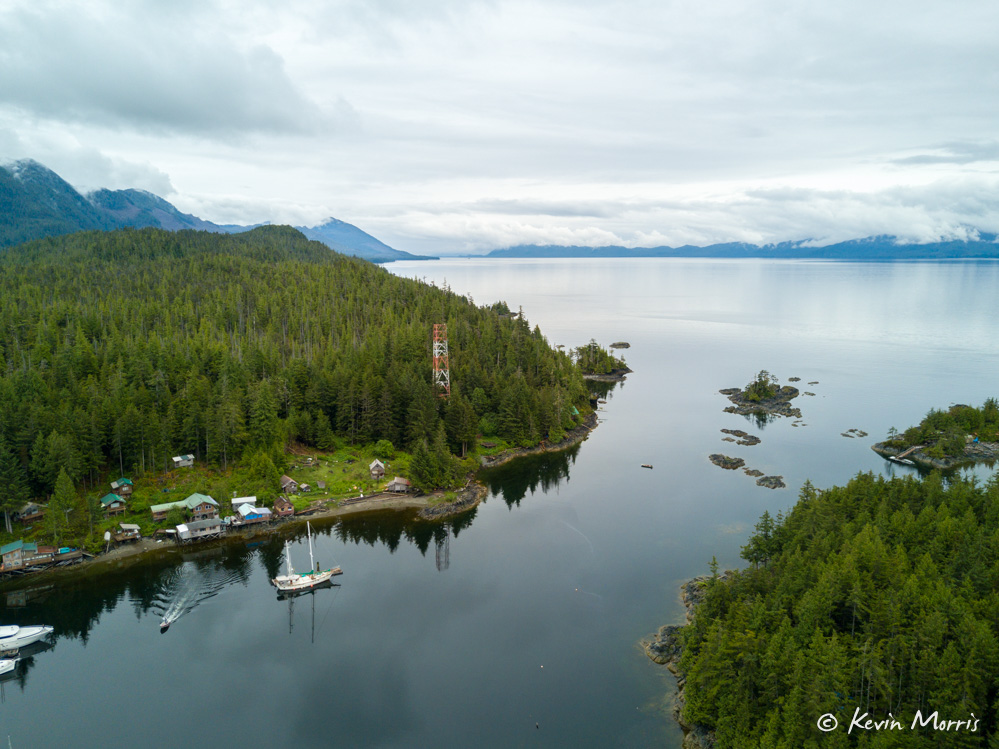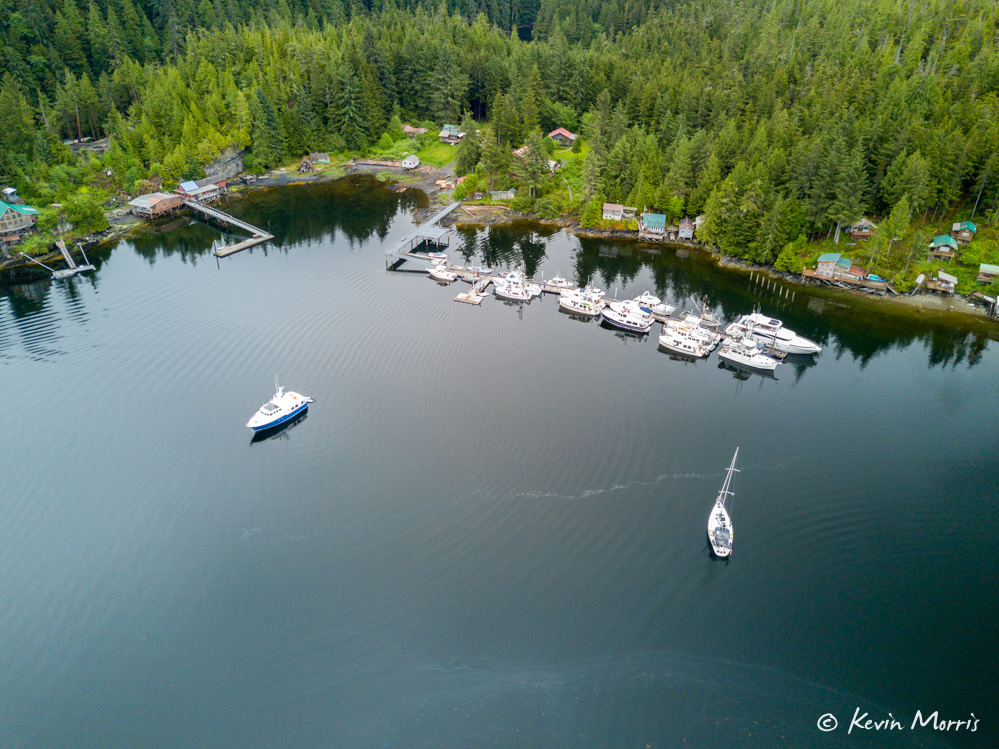 Back at the dock, we hosted taco night for dinner on Orca Star (rafted between Doll Face and Safe Harbour). Carnitas, sauteed shrimp, black beans, peppers/zucchini/onions, Mexican rice, and many fantastic appetizers and condiments.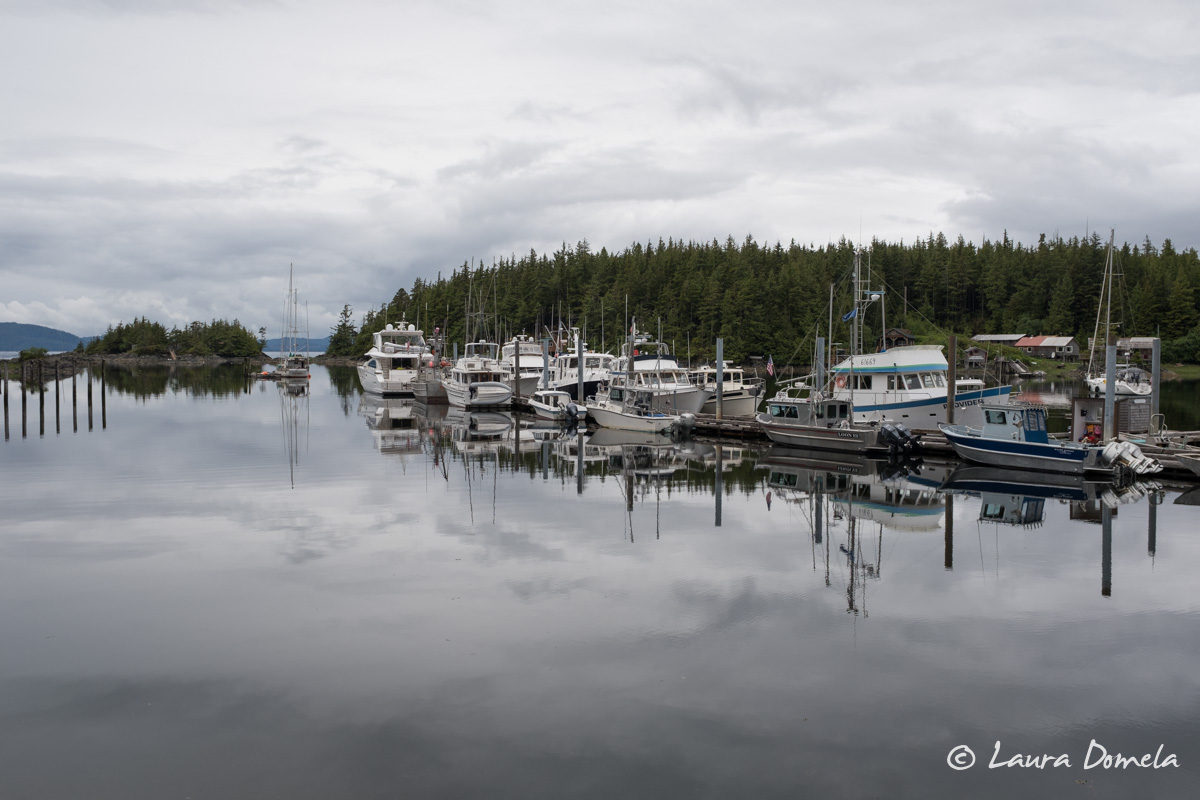 Today: 30.2 nautical miles, 3 hours 48 minutes
Flotilla total: 717.1 nautical miles, 98 hours 5 minutes