We had a mostly smooth, rainy cruise out of Pybus Bay as we headed for Baranof Island.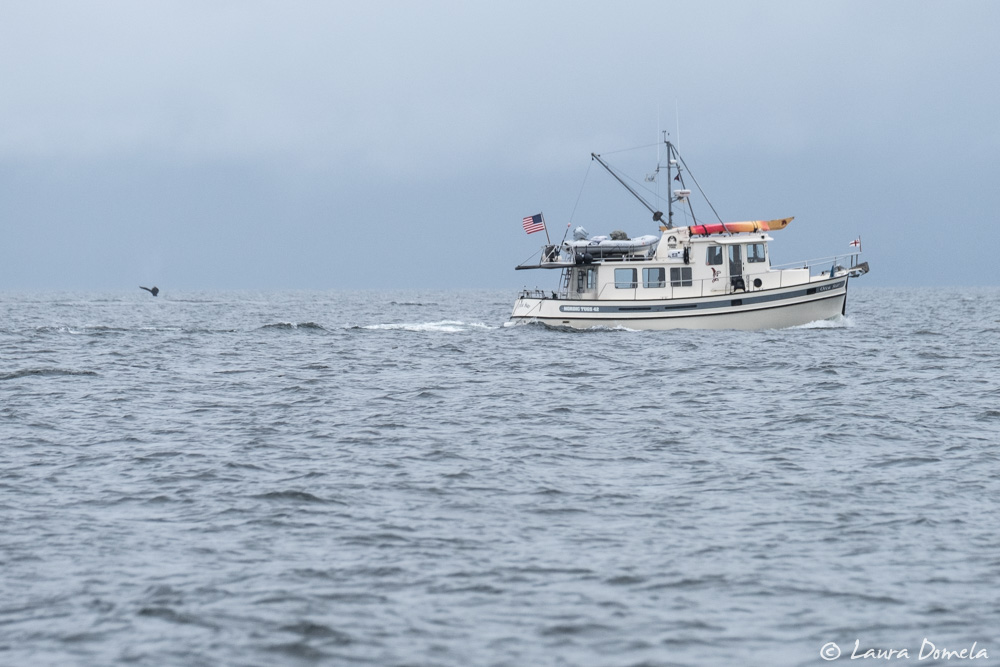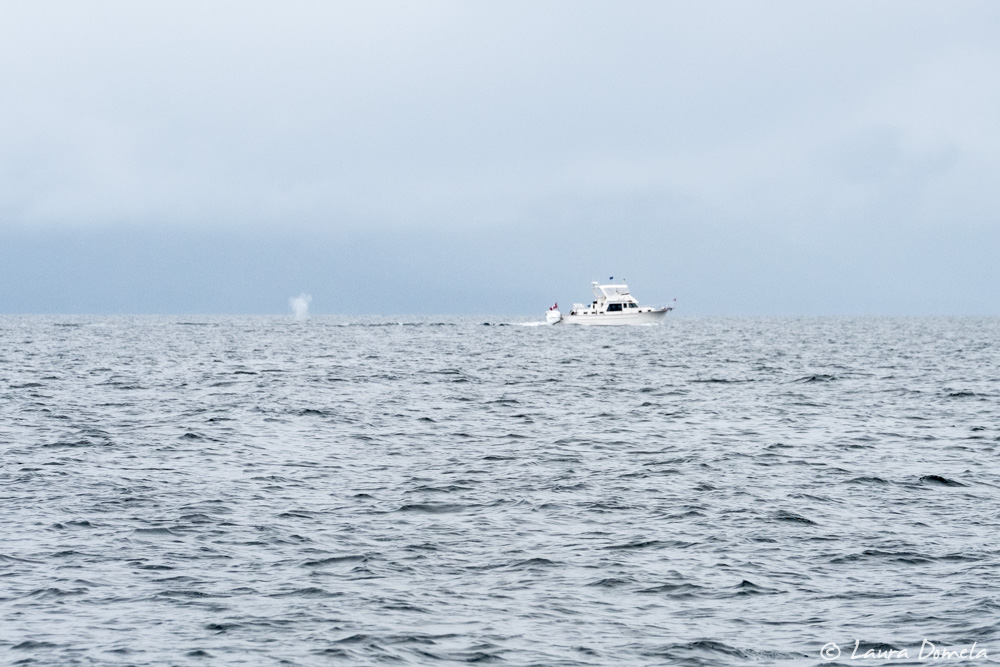 The east side of Baranof Island has some of the best anchorages in Southeast Alaska. They're dramatic, with peaks towering thousands of feet above, snowfields and hanging glaciers in view, and waterfalls everywhere. Bears—brown bears only, since black bears can't compete—frequent the shoreline. Red Bluff Bay is one of these near perfect anchorages.
Even with the unusually dreary weather (locals say this is the worst summer in memory, which jibes with our experience), our arrival at Red Bluff was stunning.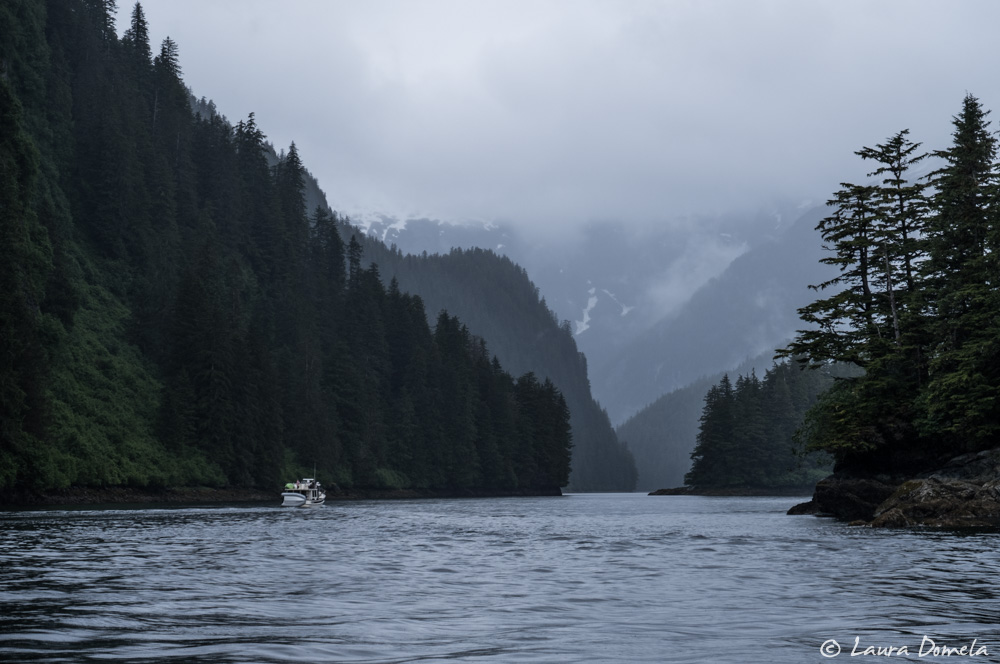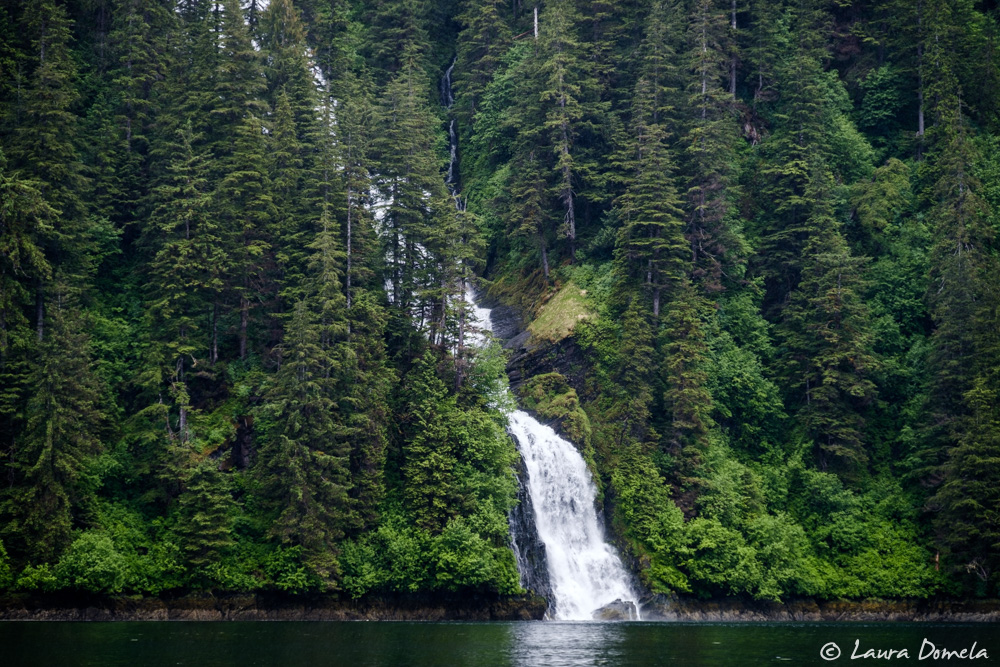 Laura and Kevin on Airship spotted a brown bear on shore scraping food off the rocks.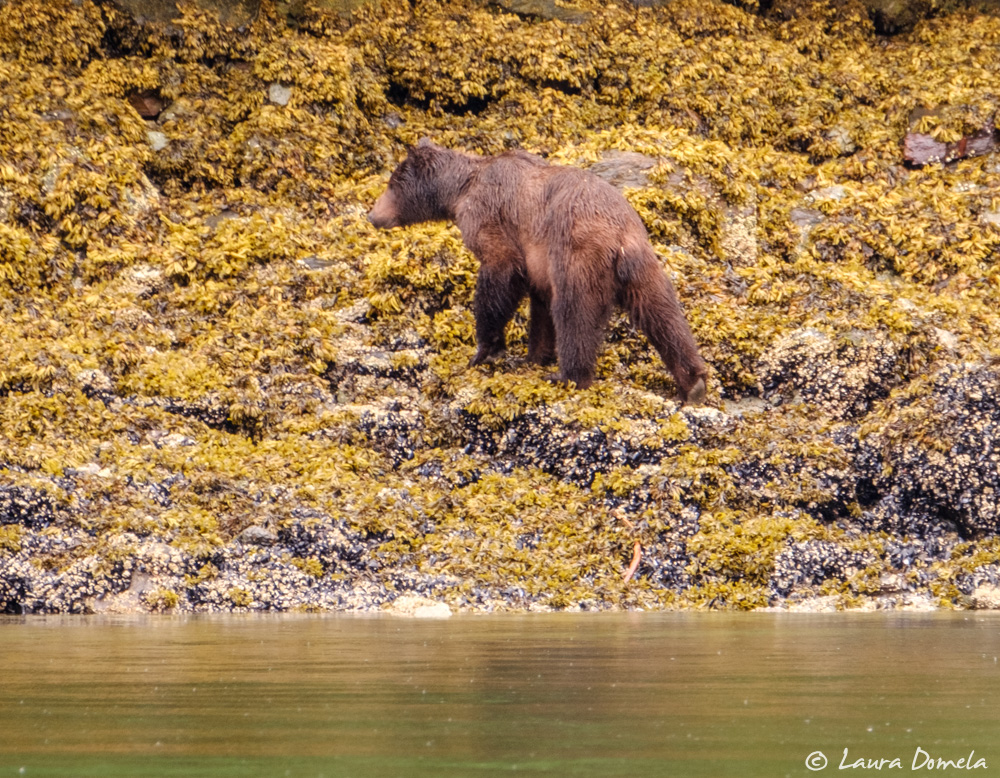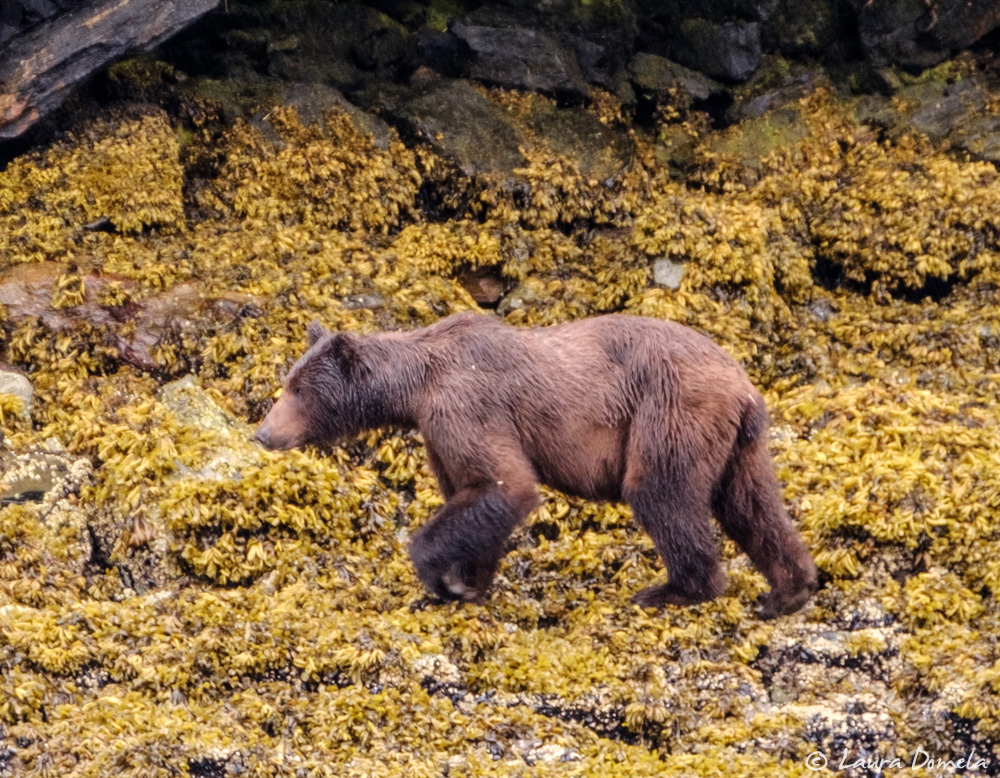 Later, we spotted more bears eating in the meadow. We took the dinghies in for a closer look.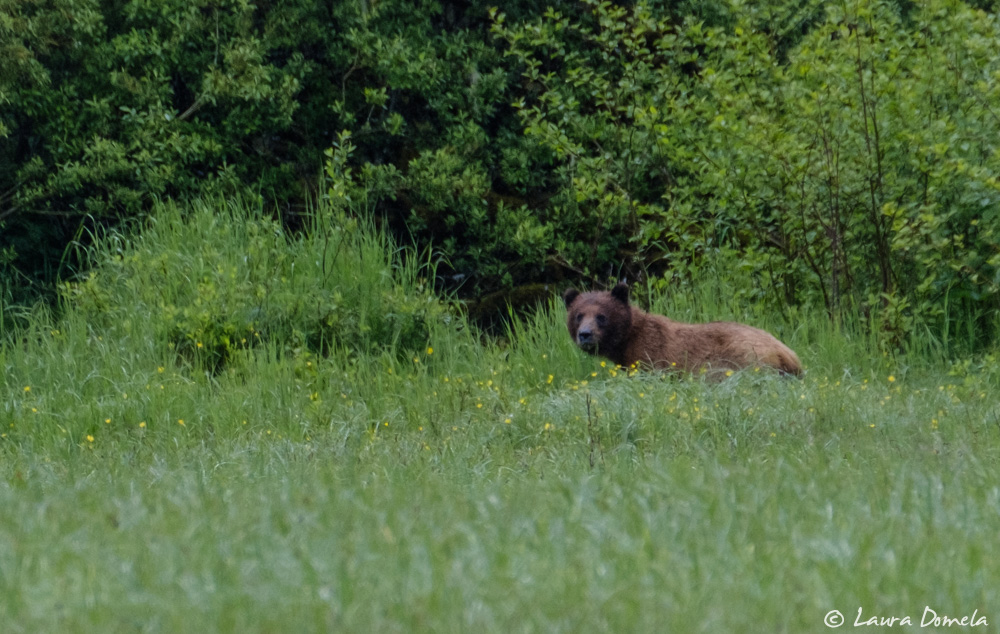 Carol and Parker hosted dinner onboard Akeeva. After dinner the rain slowed to a drizzle, so Sam took the drone up for a flight around the bay.
Today's route from Cannery Cove in Pybus Bay to Red Bluff Bay: 41.3 nautical miles, 5 hours 25 minutes underway
Flotilla total: 947.0 nautical miles, 129 hours 6 minutes underway