Red Bluff Bay to Warm Springs Bay is a quick run…about 20 nautical miles, straight up Chatham Strait.
But Chatham Strait can be a challenging body of water. It's 130 nautical miles from south to north and eight miles east to west. A big body of water. Even 10-15 knots of wind can make for a bumpy ride.
Safe Harbour and Airship got an early start, not because the weather was bad, but because of the docking situation at Baranof Warm Springs. The 250-foot float fills quickly, and we hoped we could arrive early and develop a plan to get all the other boats tied up.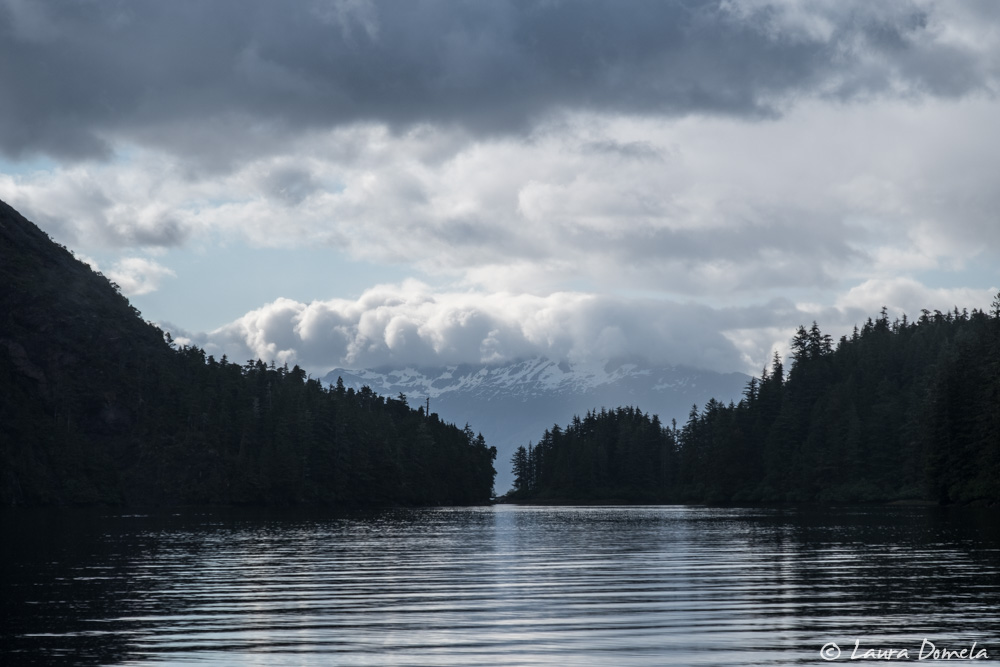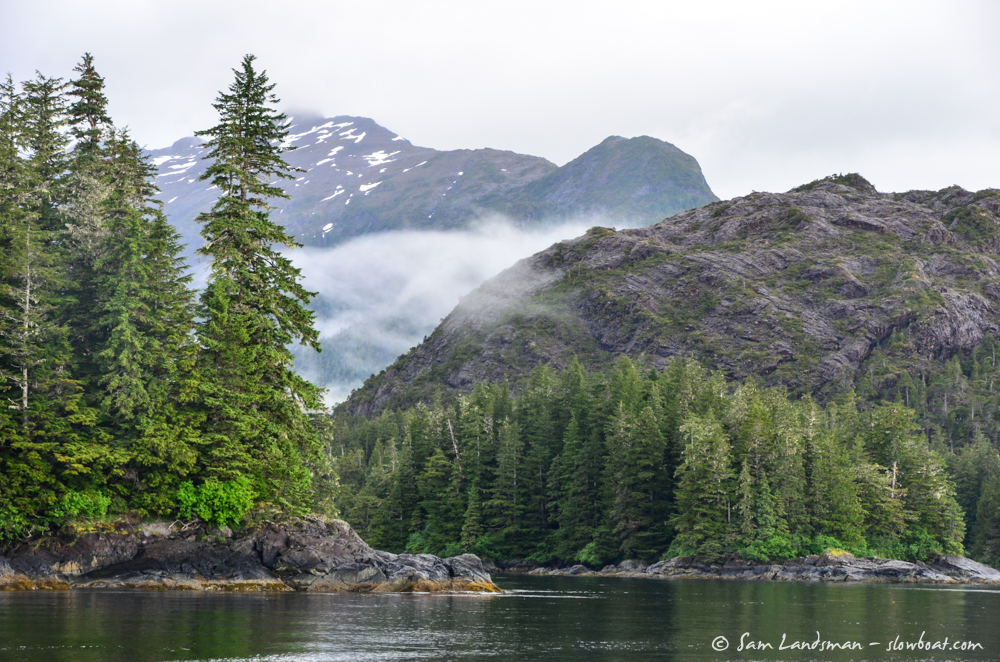 The trip up Chatham Strait was easy but a bit rolly. The autopilots worked hard combatting a 2-3 foot quartering sea. Not much wind, but some residual swell and chop. Not uncomfortable, but not fun either.
But the rainbows! The weather couldn't decide if it should be rainy or sunny. Every few minutes, it would switch. We saw more rainbows in a day than we've seen in the previous two years.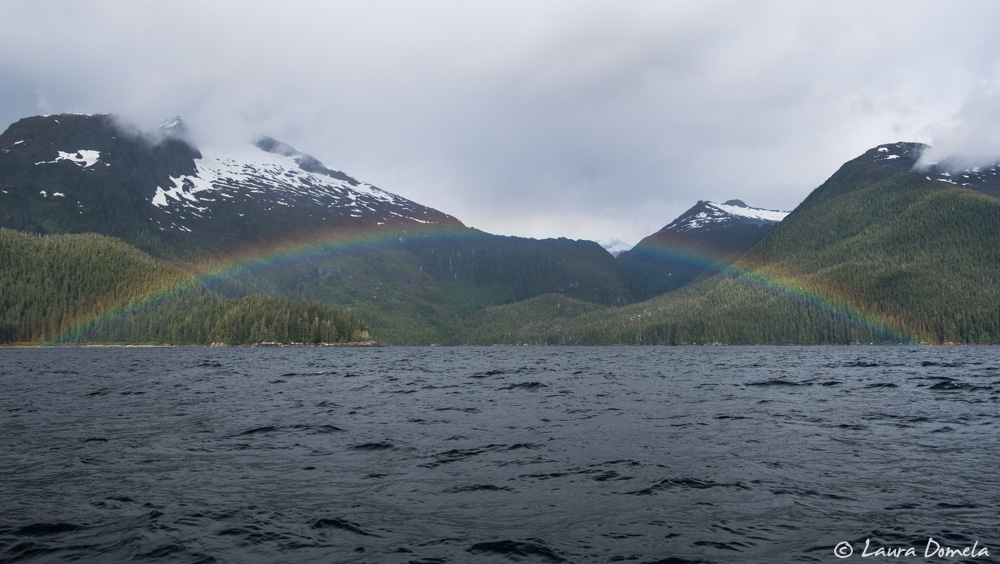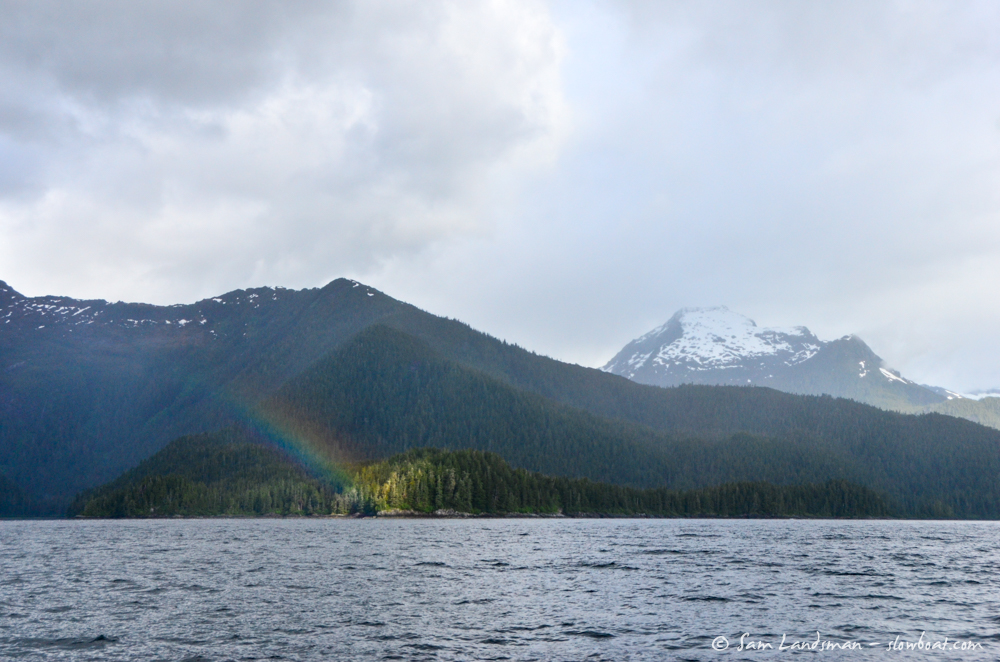 This year there's a new dock at Baranof Warm Springs. It's beautiful and stoutly built, complete with a covered ramp to shore. Moorage was still free when we visited, but rumor has it a fee is coming in the next few weeks.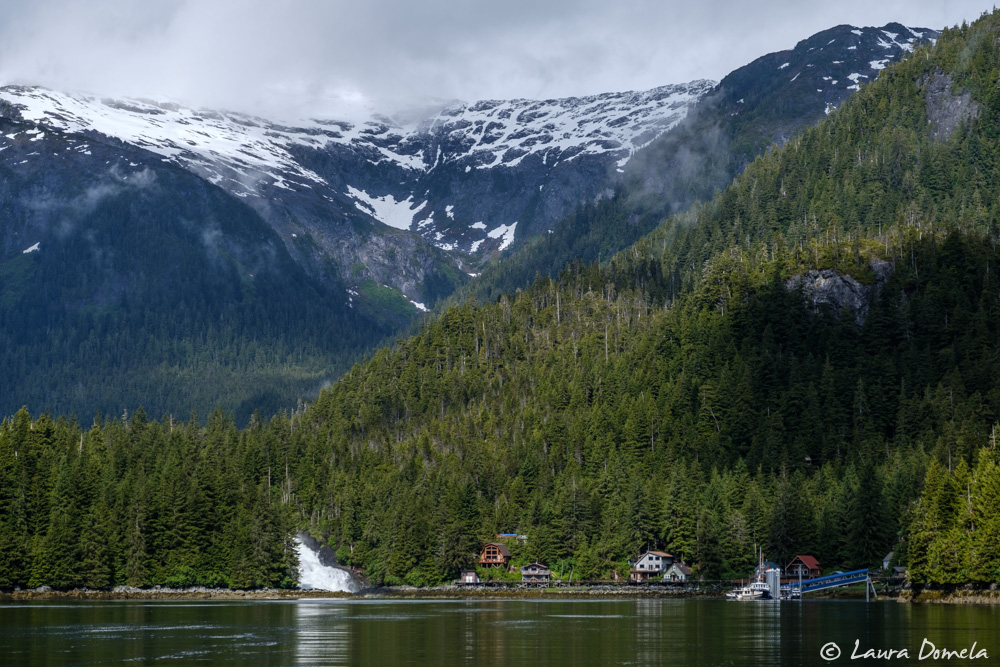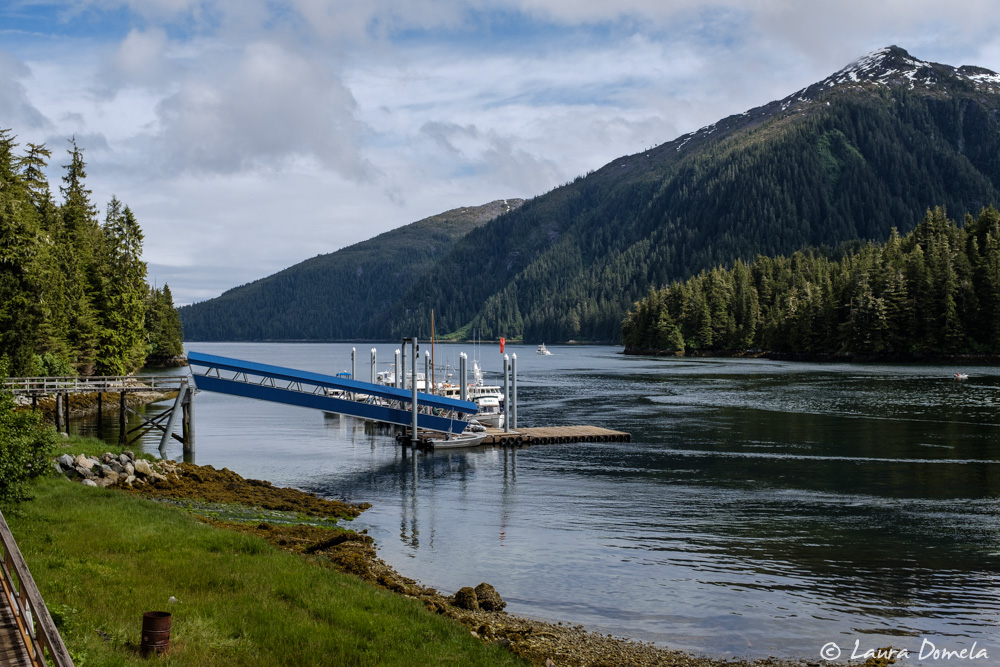 Mooring at the dock can be challenging. Currents from the river run strongly and can make maneuvering difficult. At low tide, though, a rocky outcropping diverts the current away from the dock and makes getting tied up much easier.
Given the number of boats we had, we rafted together and just barely squeezed in. We took a walk up to the lake, then down to the hot springs for a soak.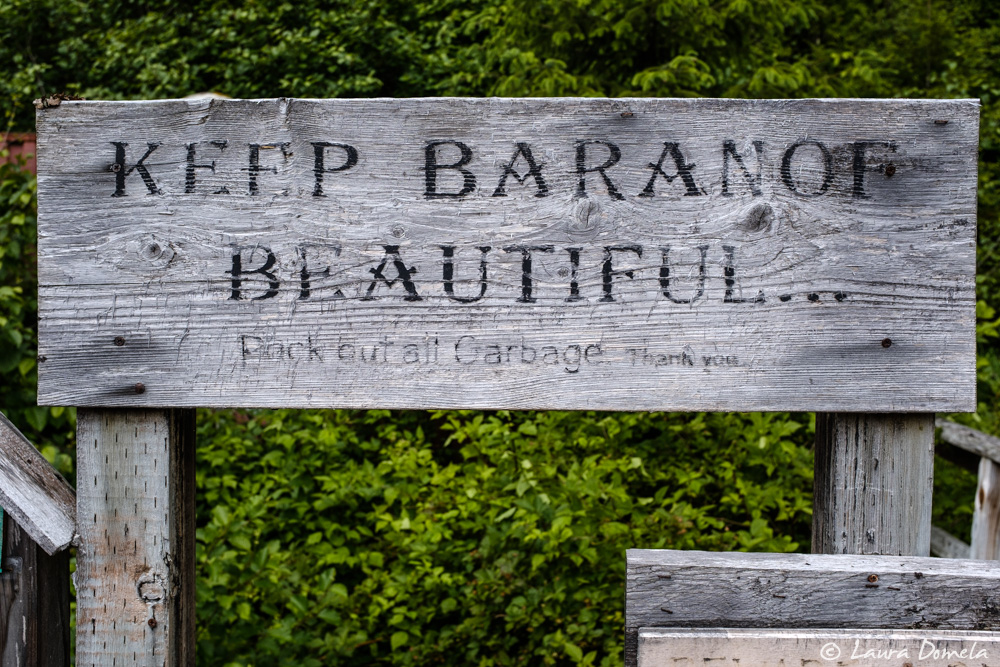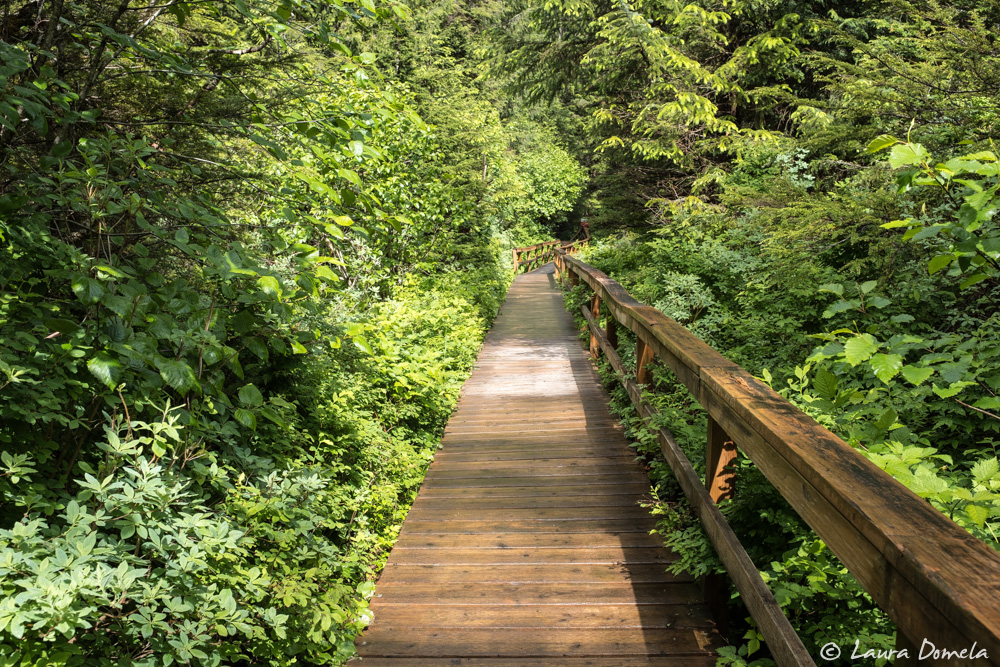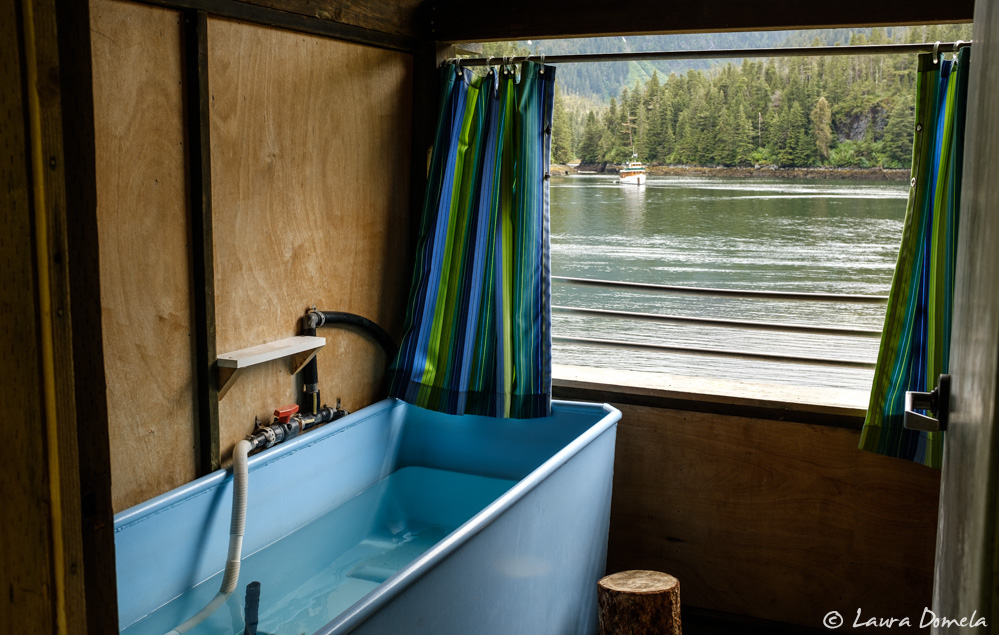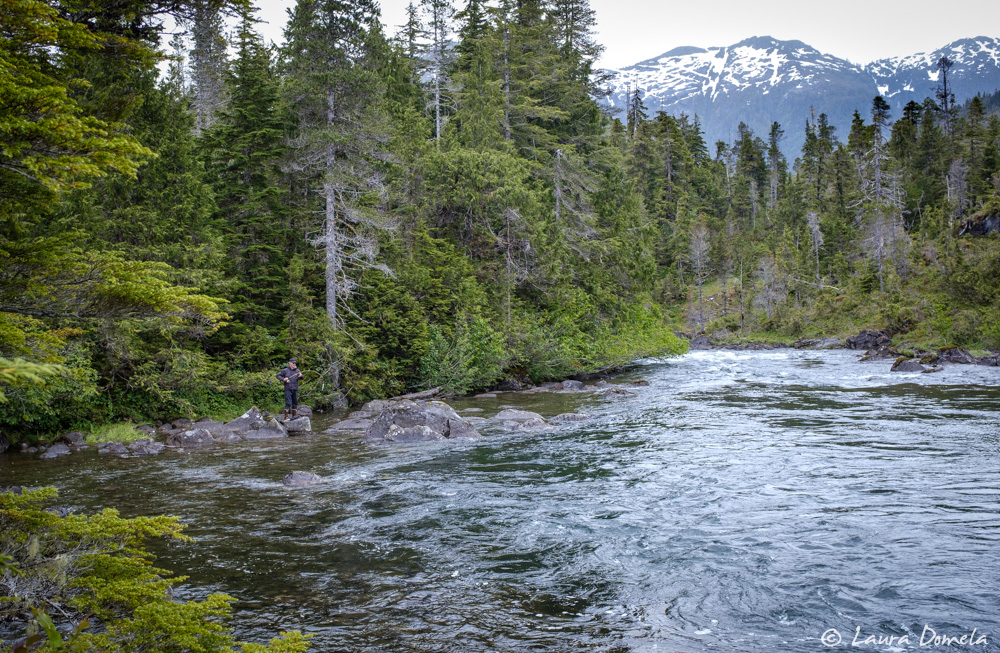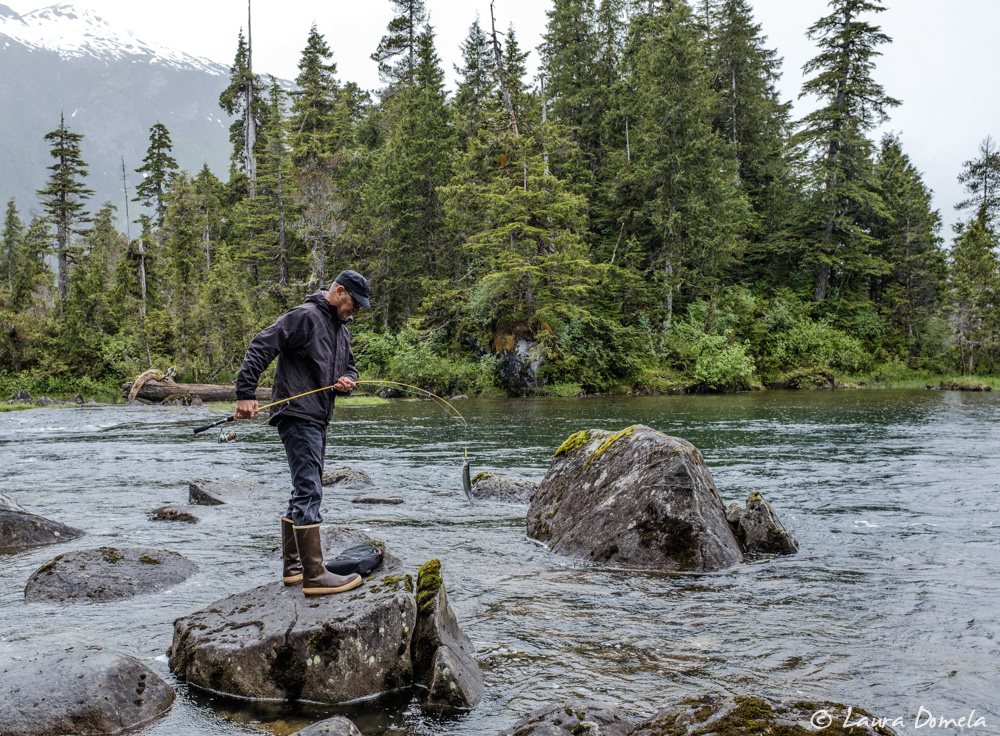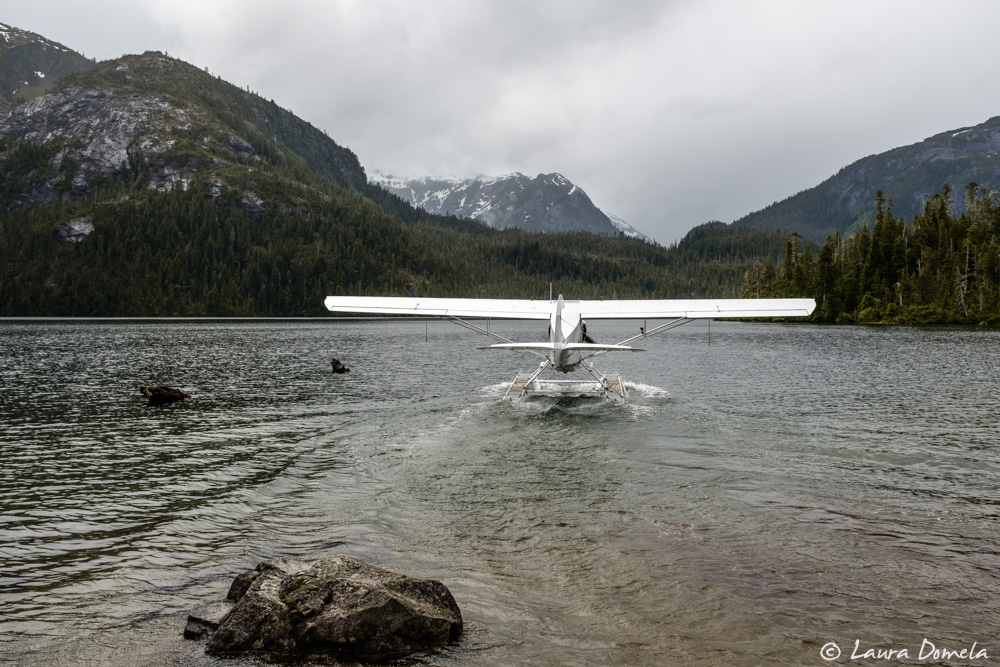 Kevin and Sam both took up drones for some aerial shots during the breaks in the rain: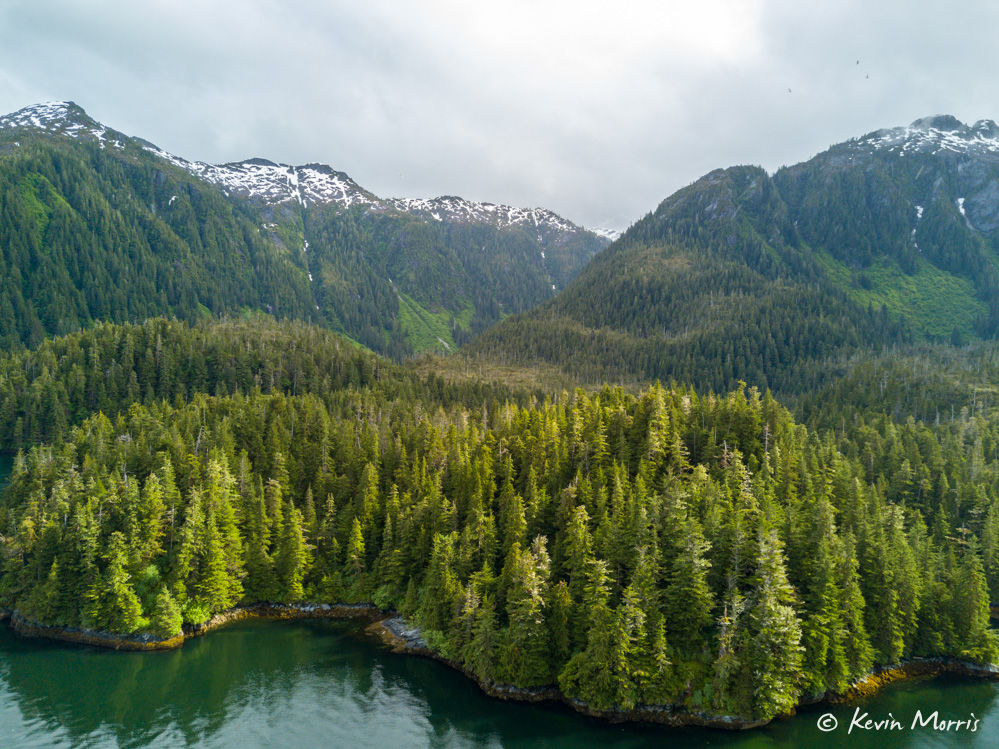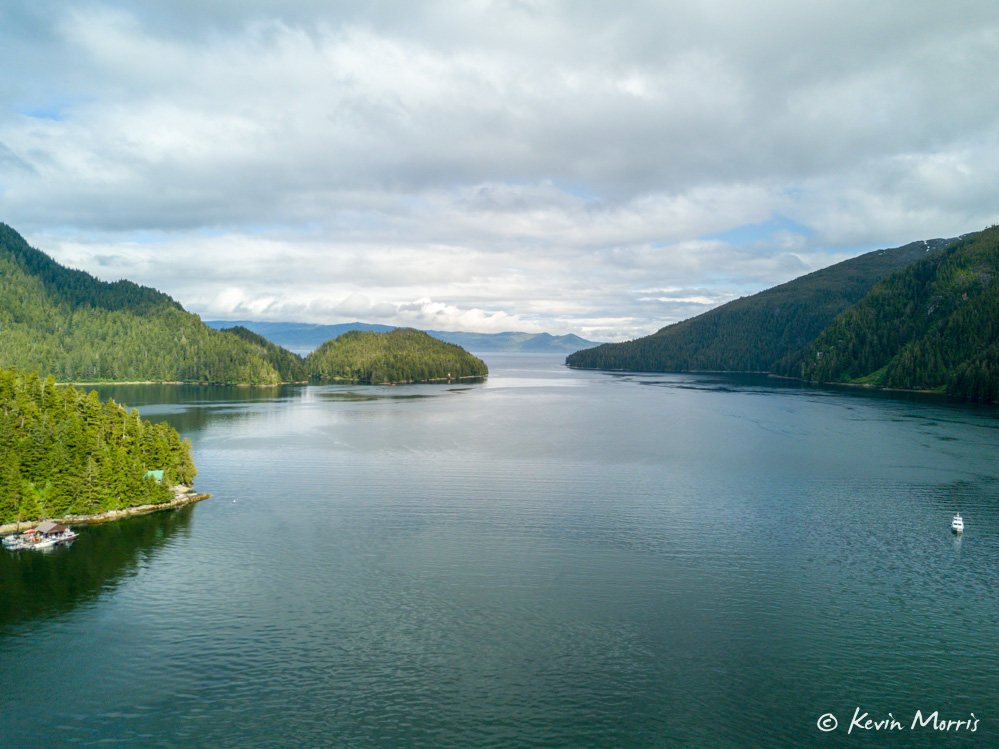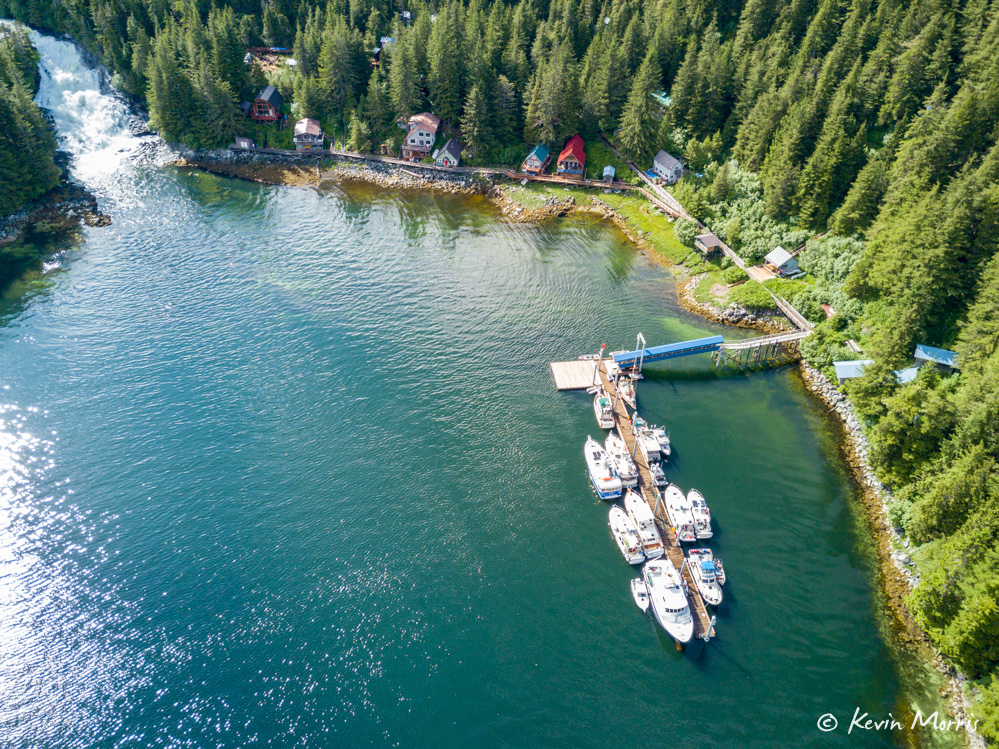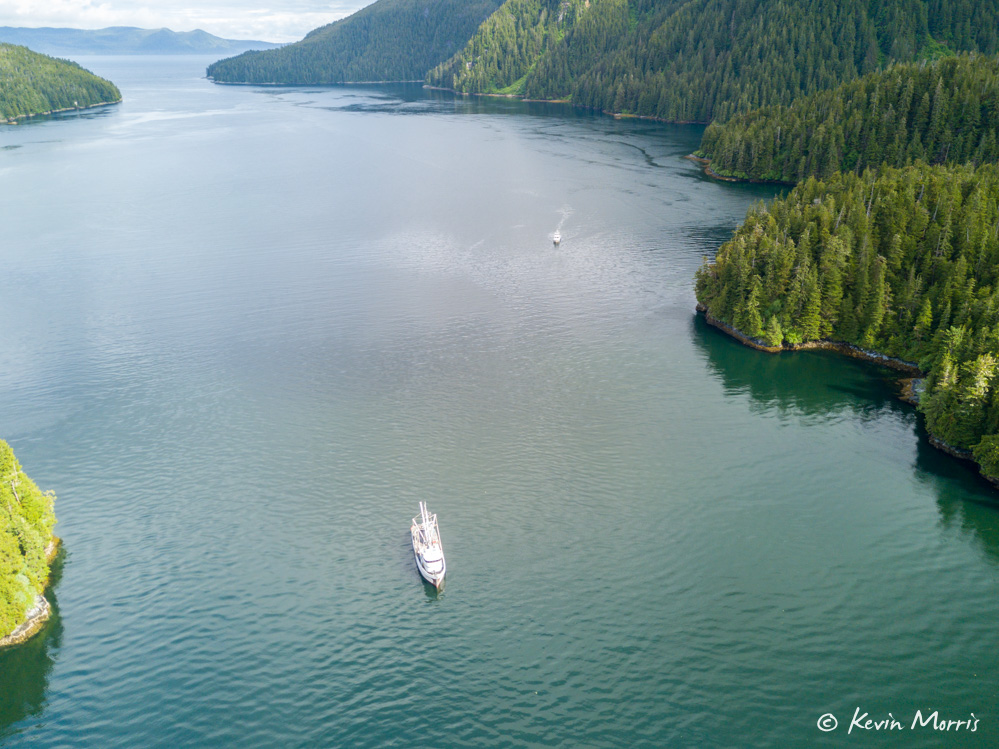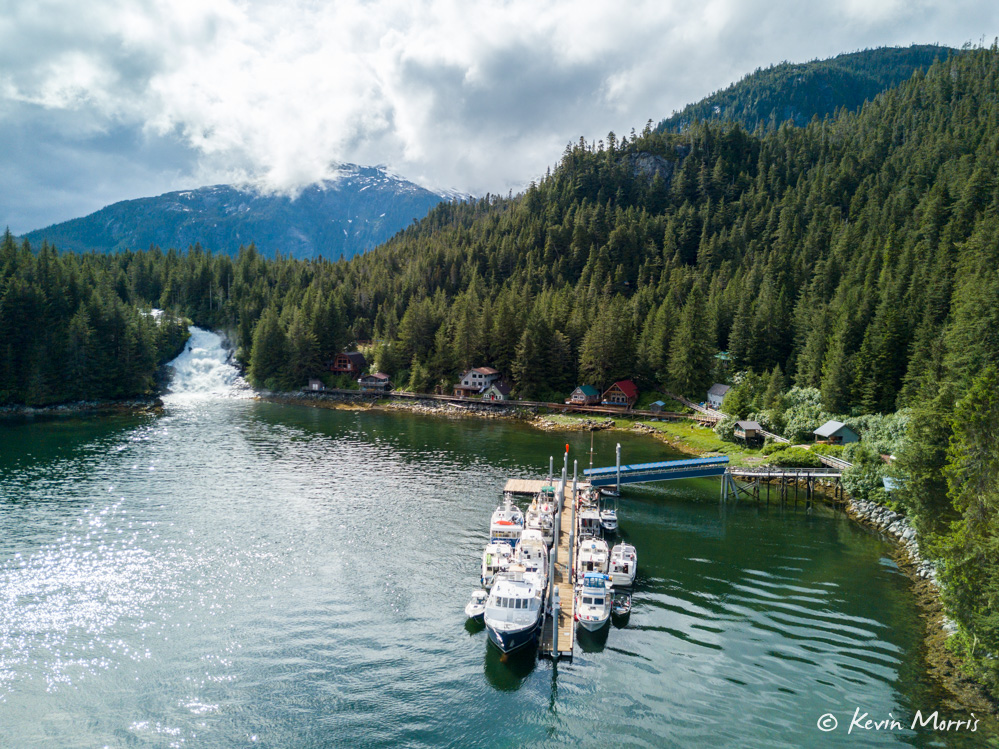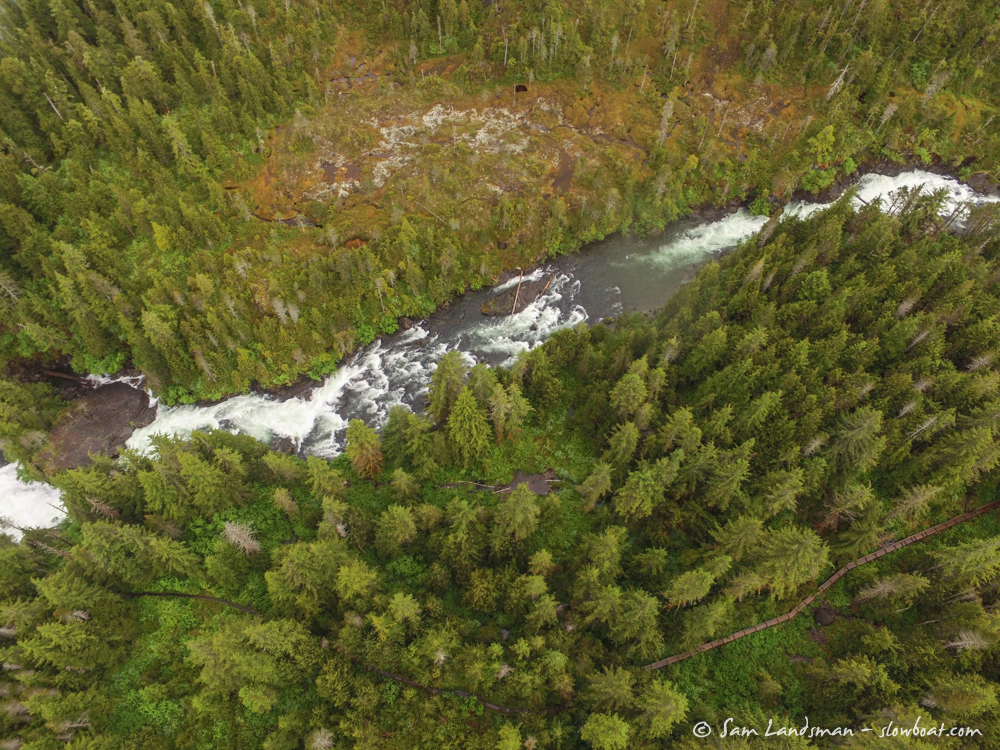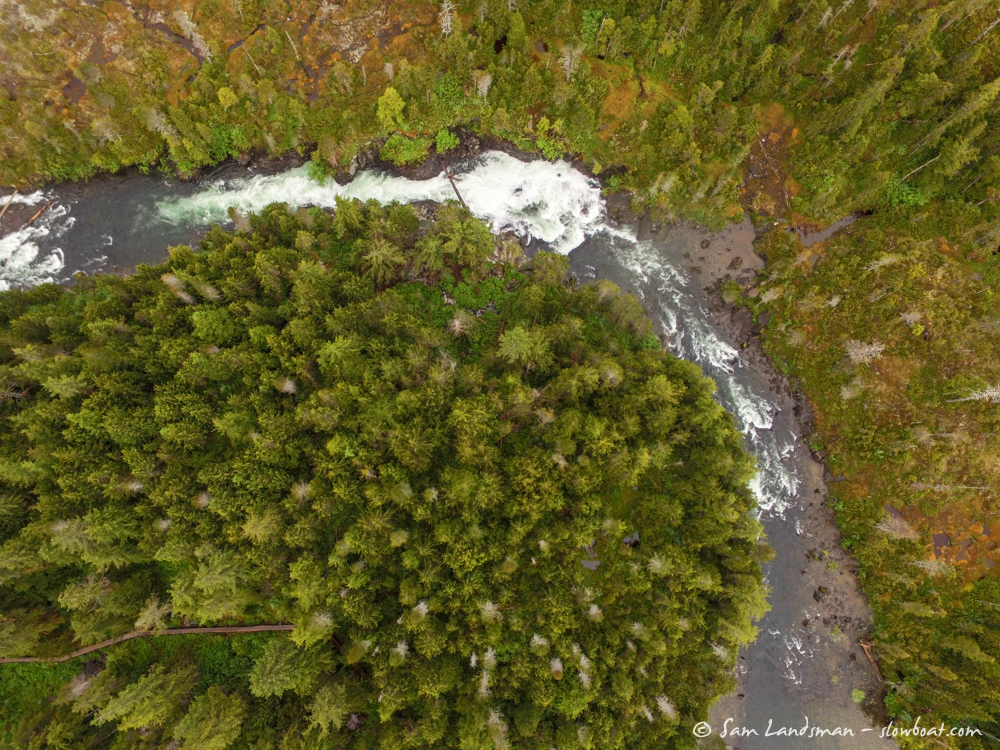 The hot springs are visible in the photo above, below the river and just to the left of the log that crosses the river. It's better in person!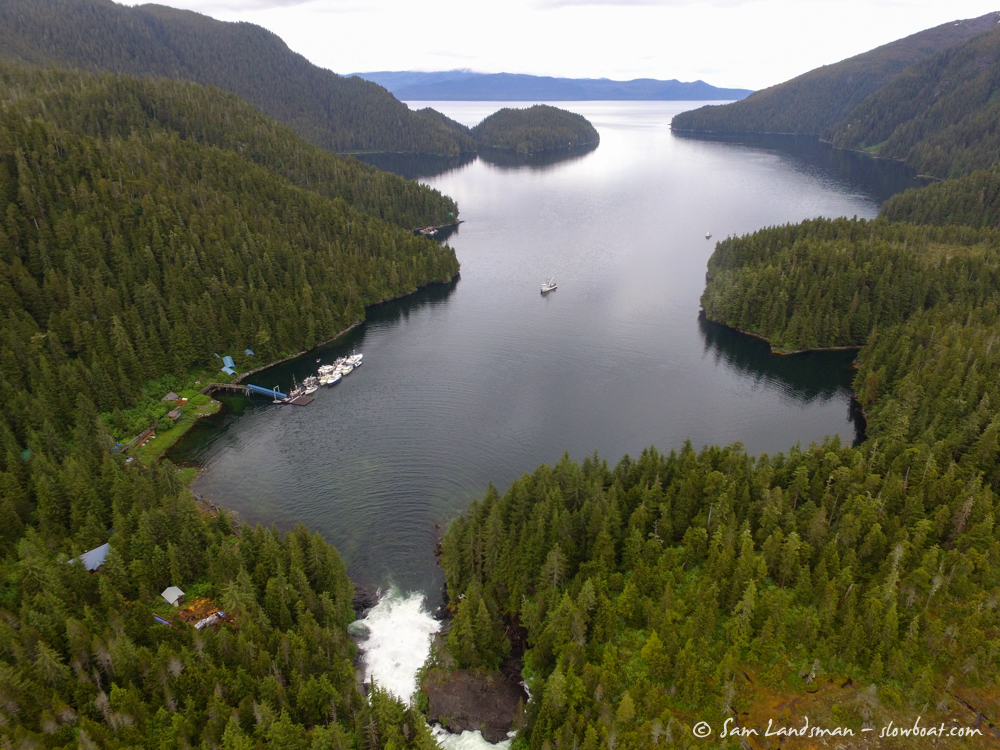 Today's route from Red Bluff Bay to Warm Springs Bay: 21.1 nautical miles, 3 hours 6 minutes underway
Flotilla total: 968.1 nautical miles, 132 hours 12 minutes underway