Today we had a short hop up to Takatz Bay — about 9 nautical miles. Before departing we invited everyone over to Airship/Safe Harbour for breakfast: Laura's crab cakes benedict (using the fresh crab we caught the day before), Sam's breakfast potatoes, and coffee.We managed not to take any photos of our fancy breakfasts, but we'll put our crab cake recipe down at the bottom of this post for anyone interested.
Some of us went up for one last soak in the hot tubs or another walk to the lake, and we left Warm Springs around 10:30 a.m.
The weather has been slowly improving, and today was one of our best yet.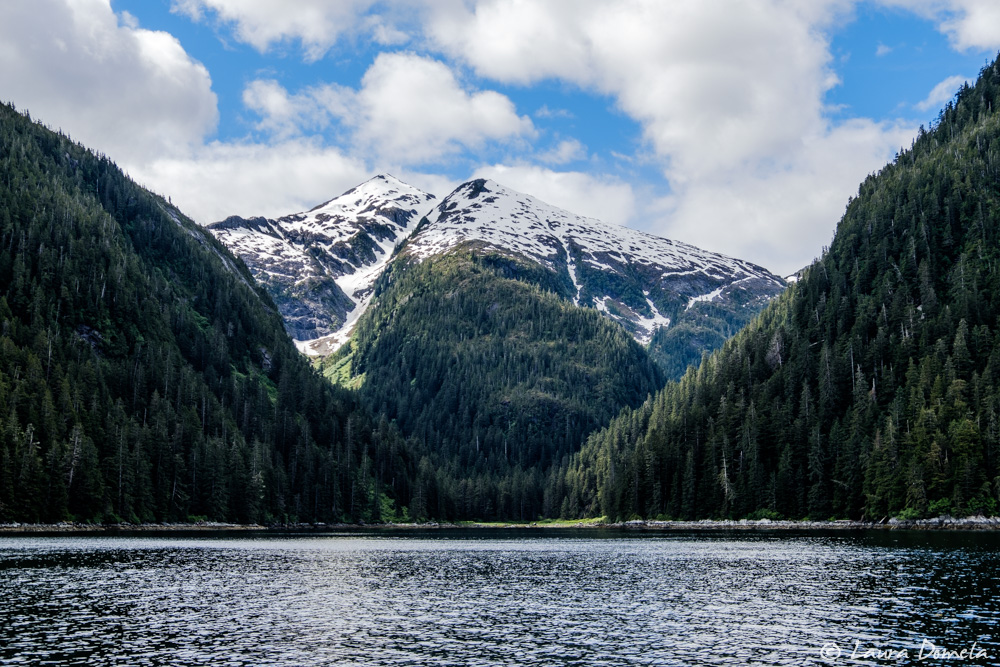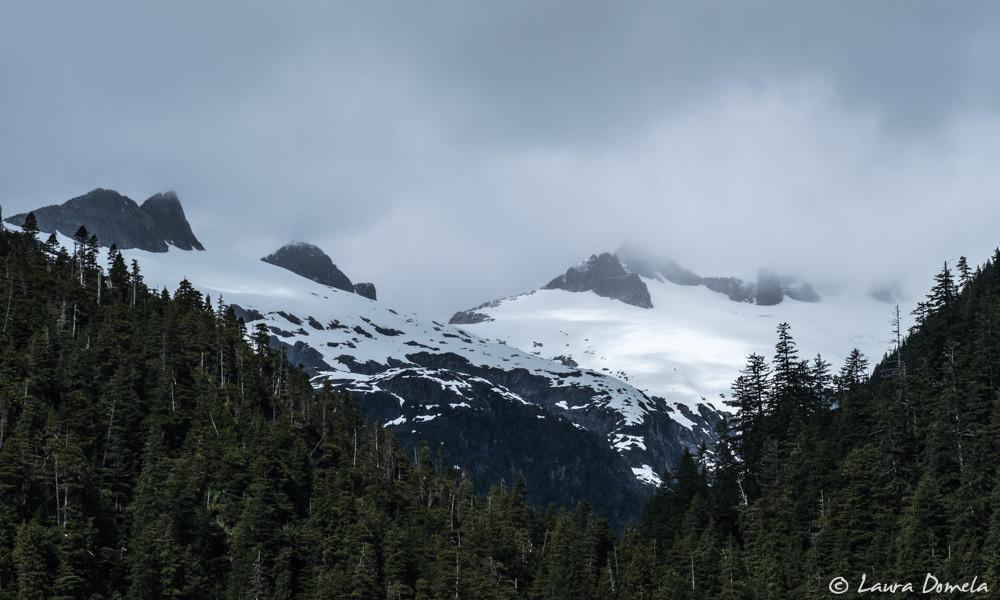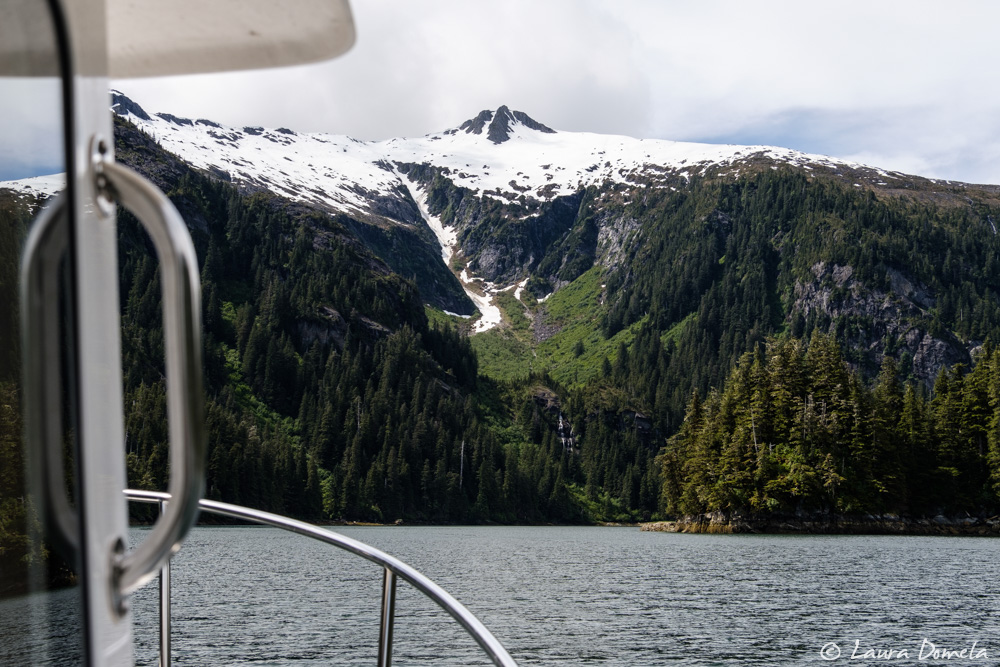 Takatz Bay is a large bay with many scenic branches and fingers. We anchored at the head of the bay with a view of a large brown bear on shore. This anchorage is among the easiest and most scenic in the area. Easy because it's large, relatively shallow with consistent 40-70 foot depths, and has excellent holding on a mud bottom. Scenic because…well, the photos do a better job explaining than any words.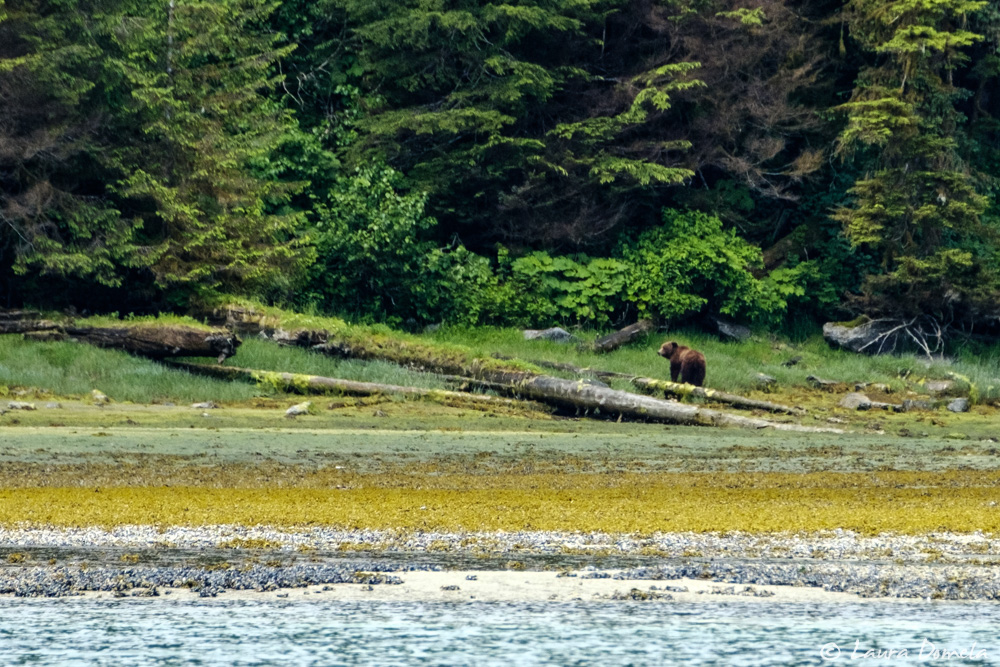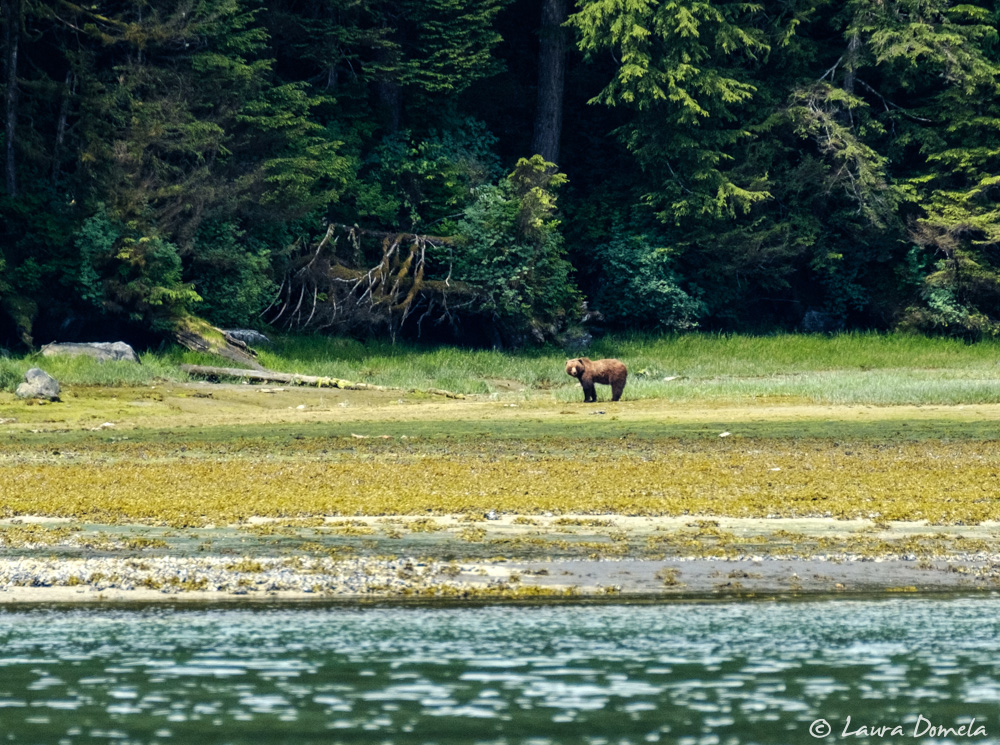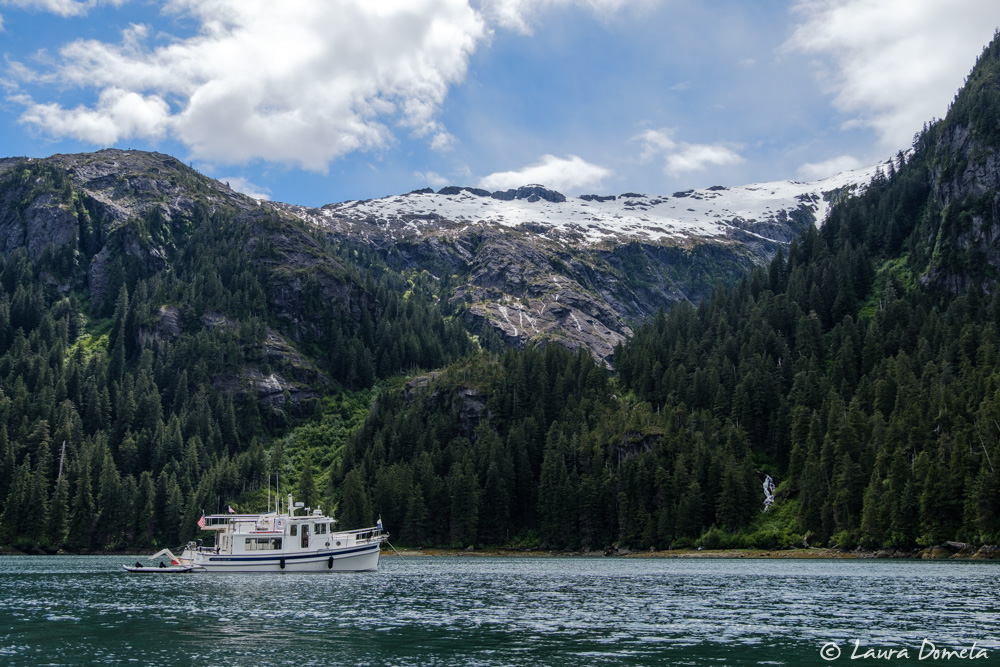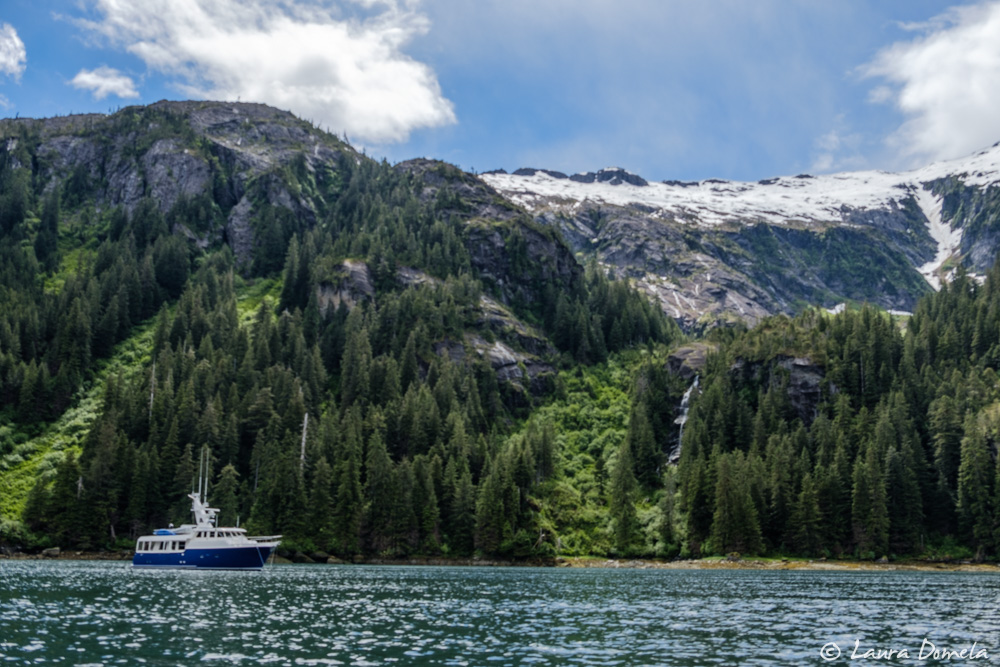 We took three dinghies out for a longer expedition to explore the rest of this spectacular, scenic bay.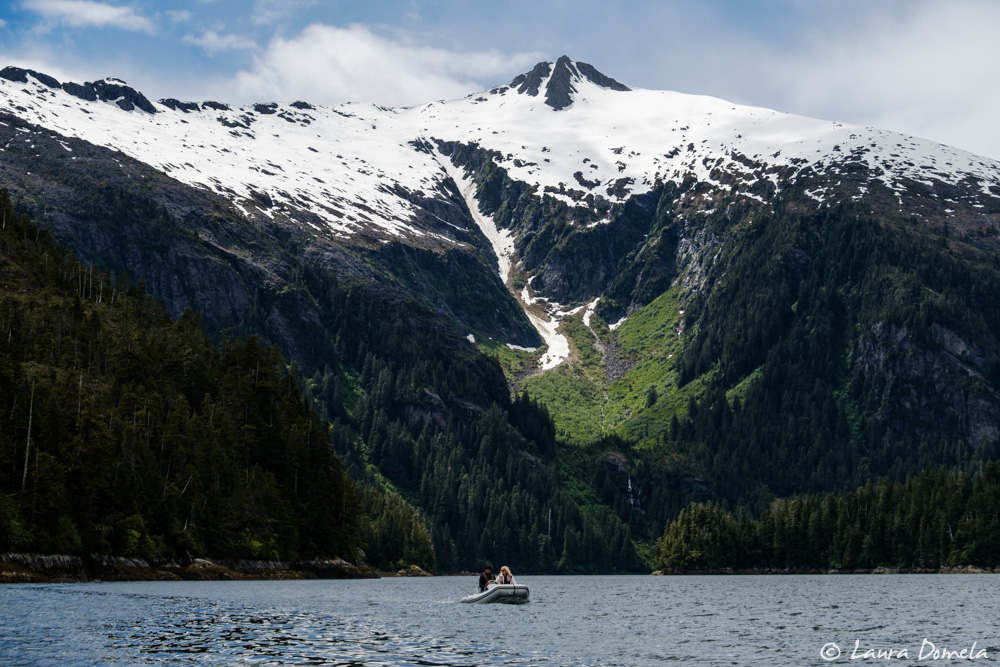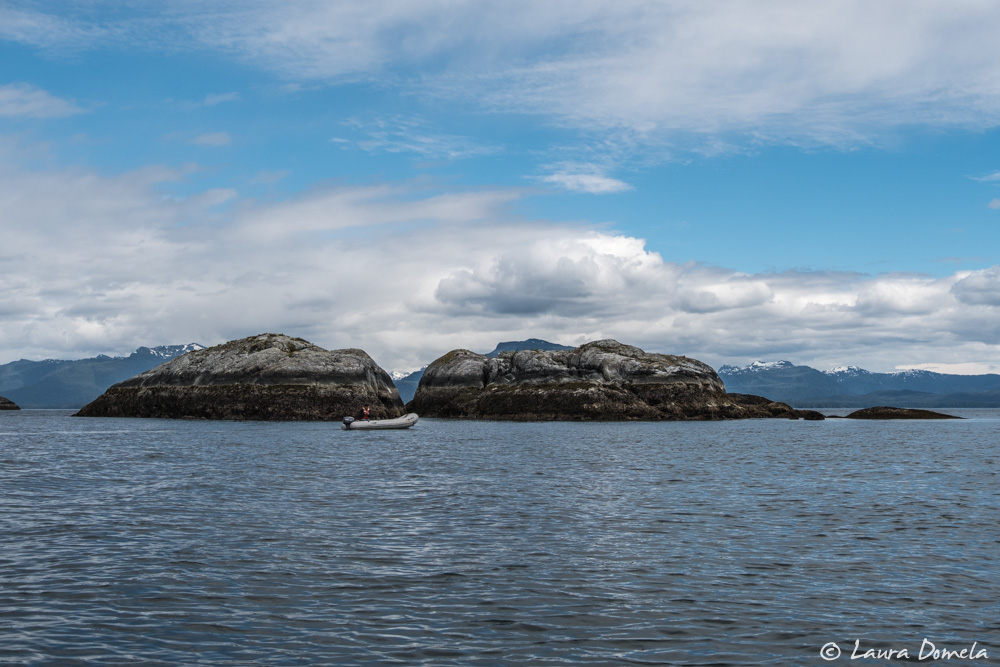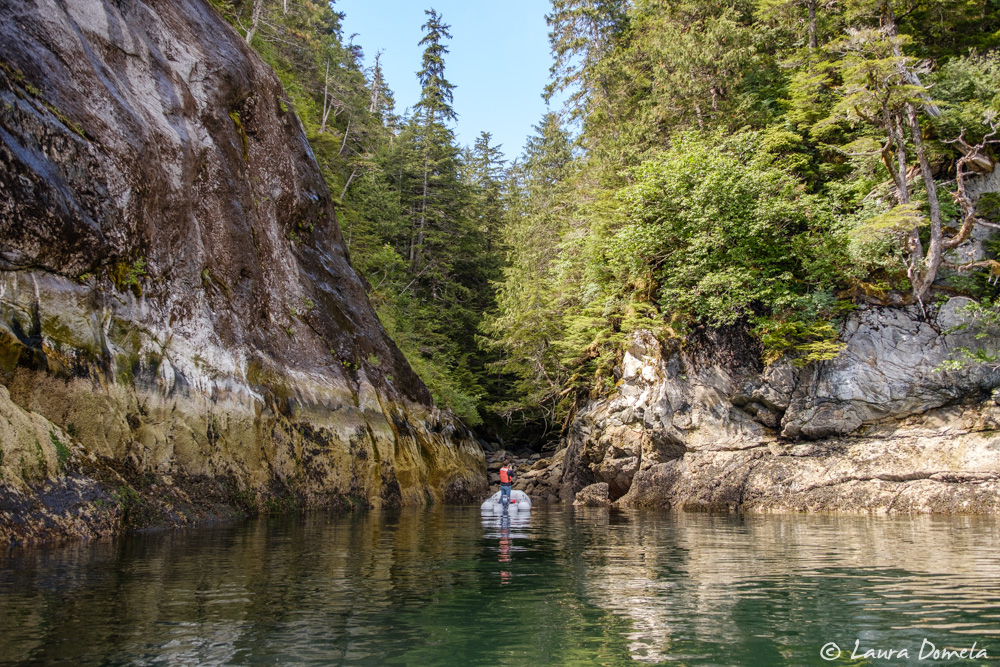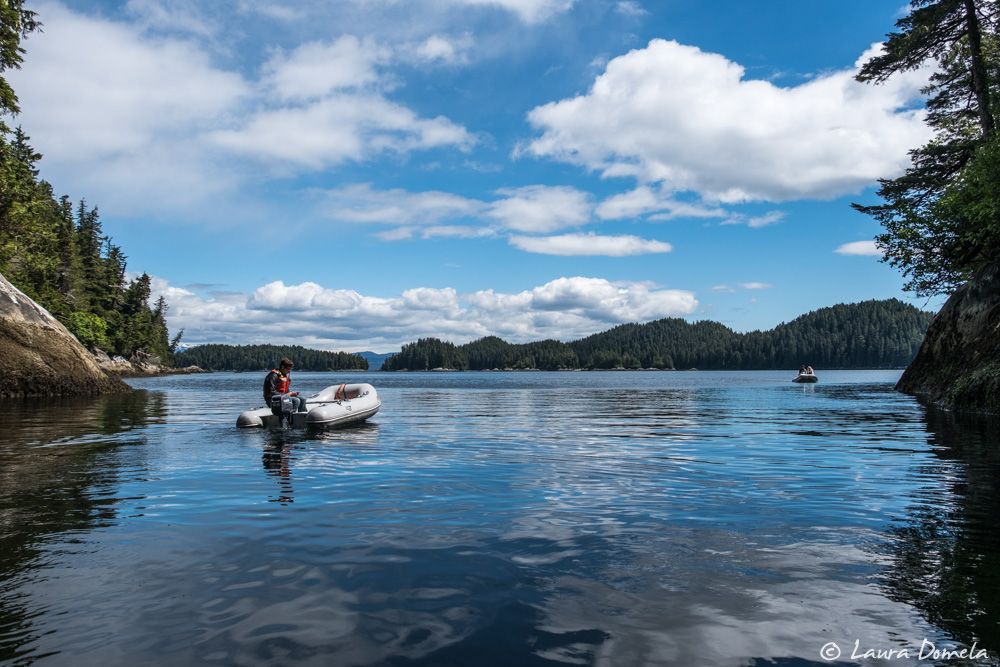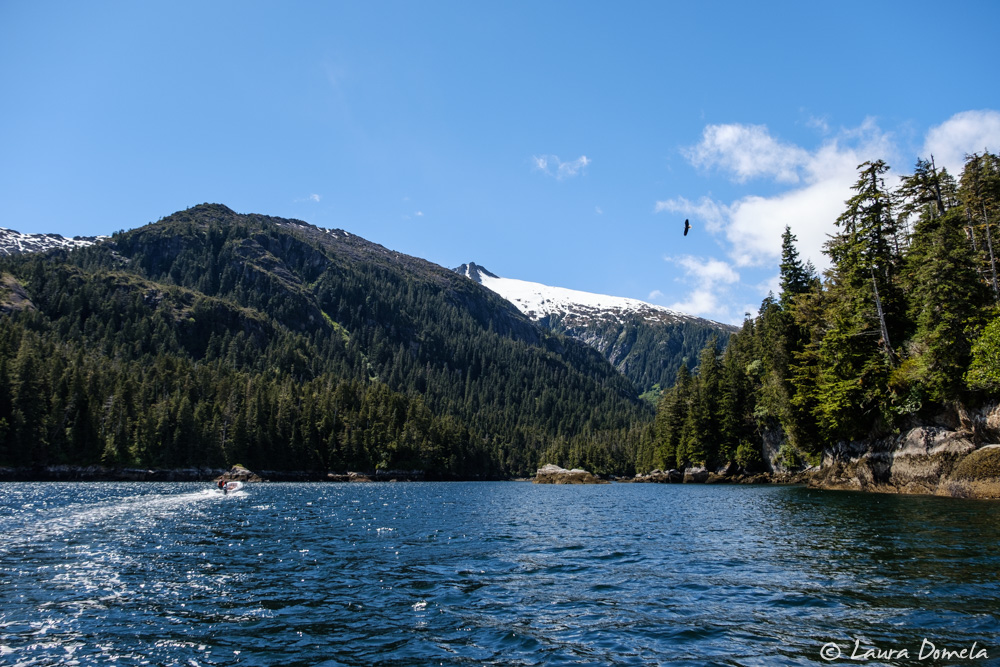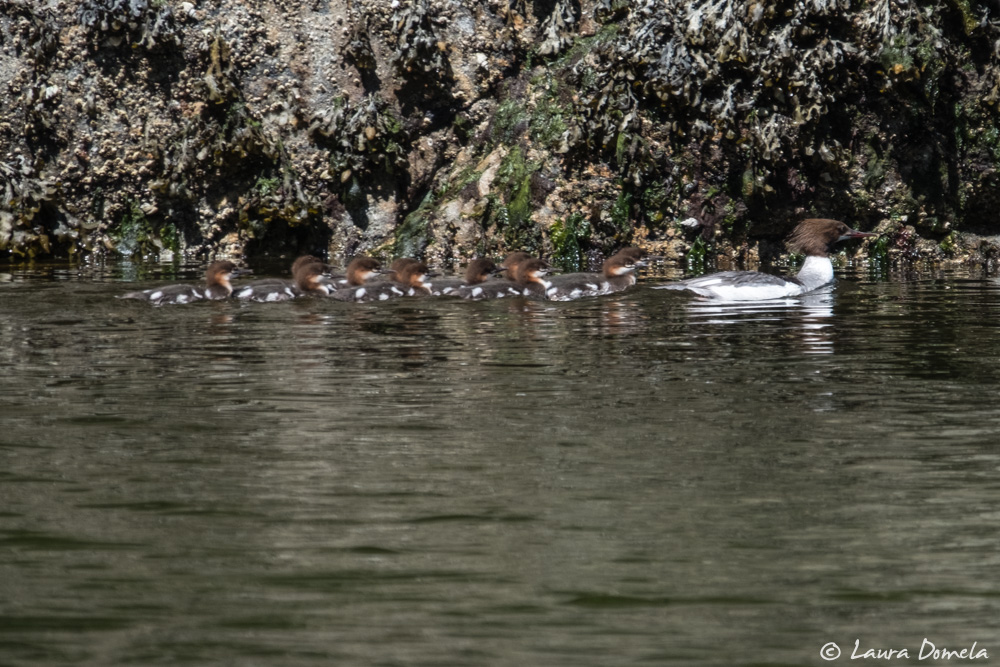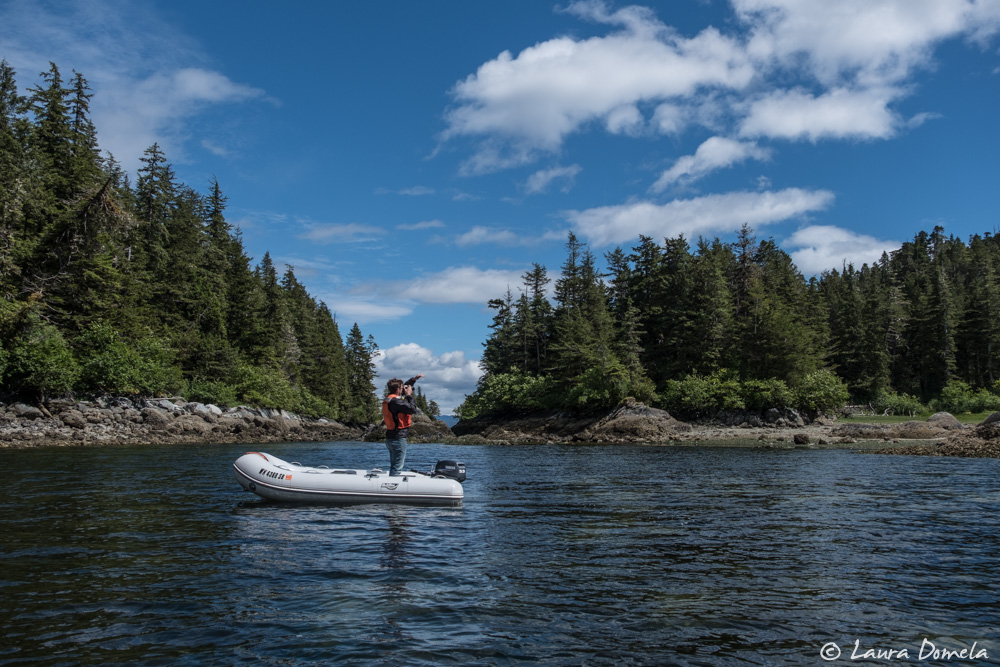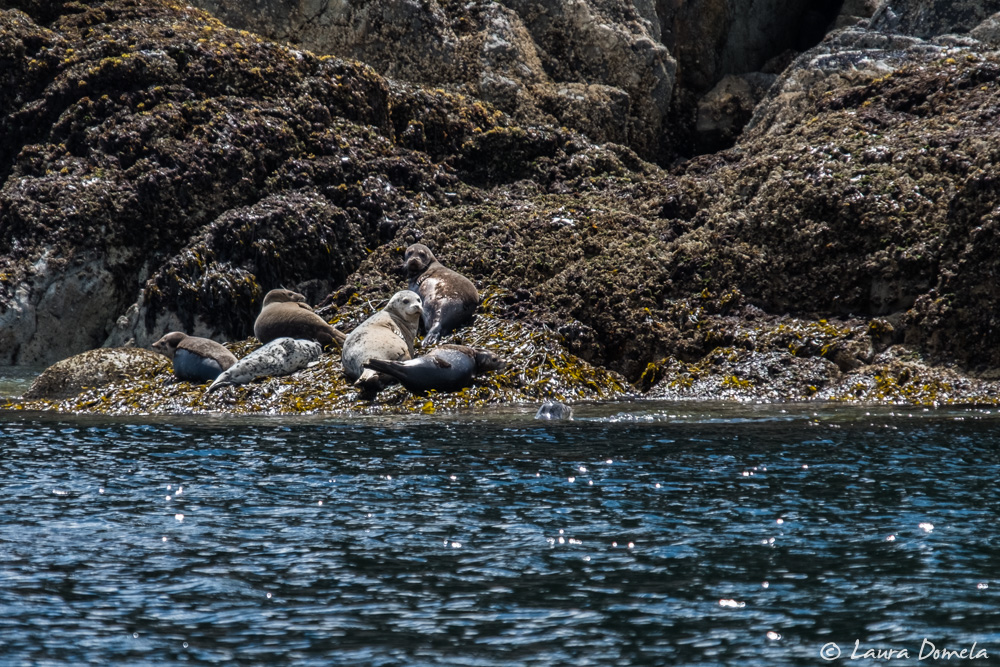 Close to our anchorage in a little grassy nook…another brown bear!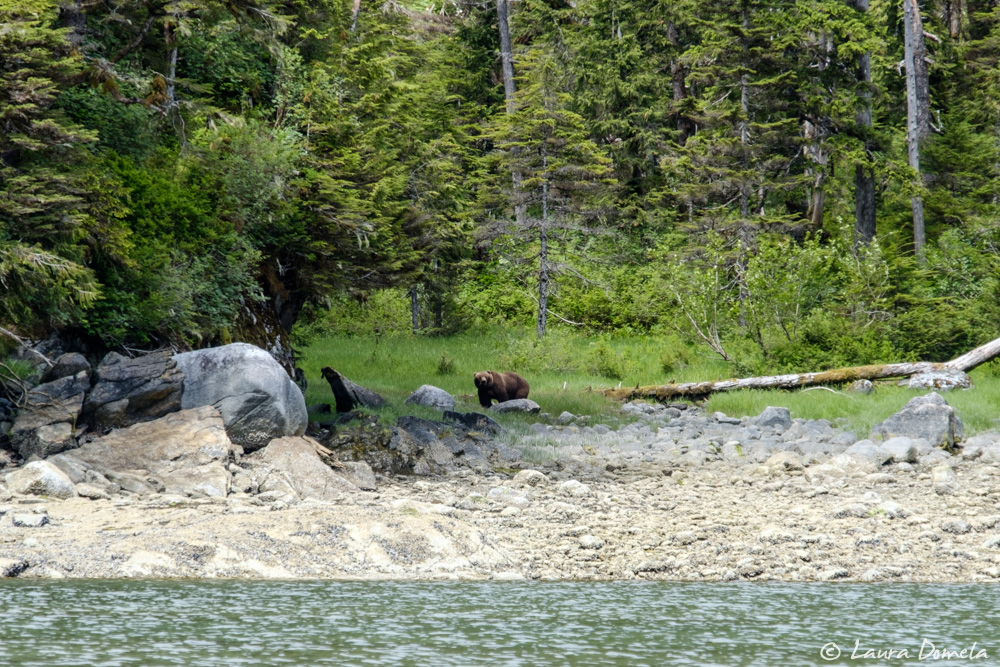 Kevin and Sam did several flights with the drones for some fantastic aerial photos: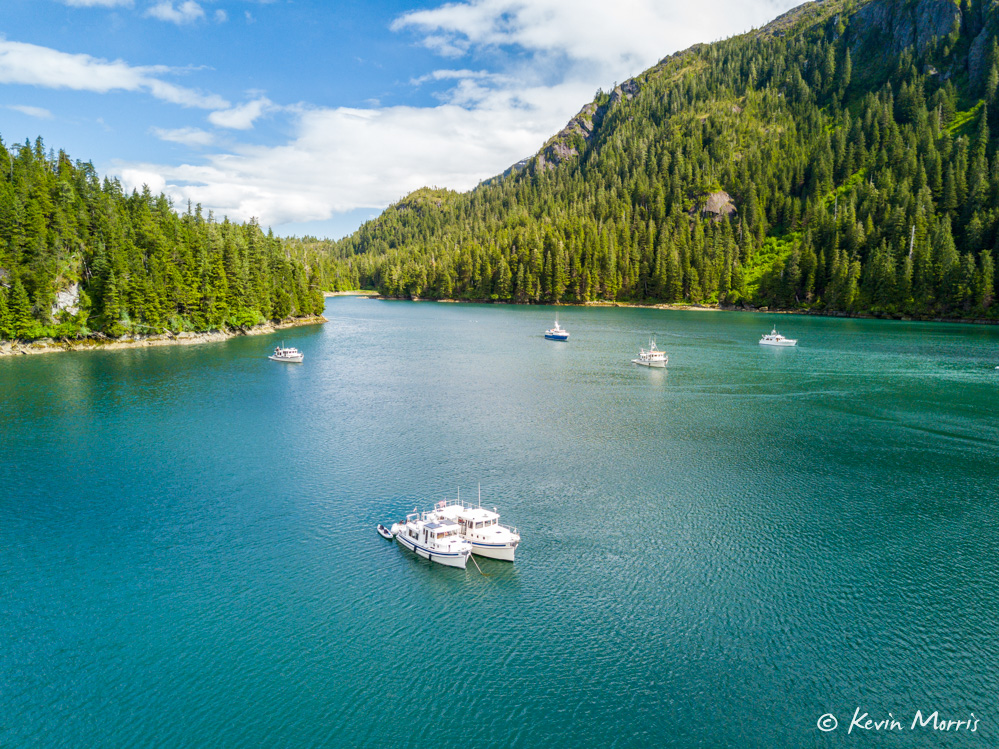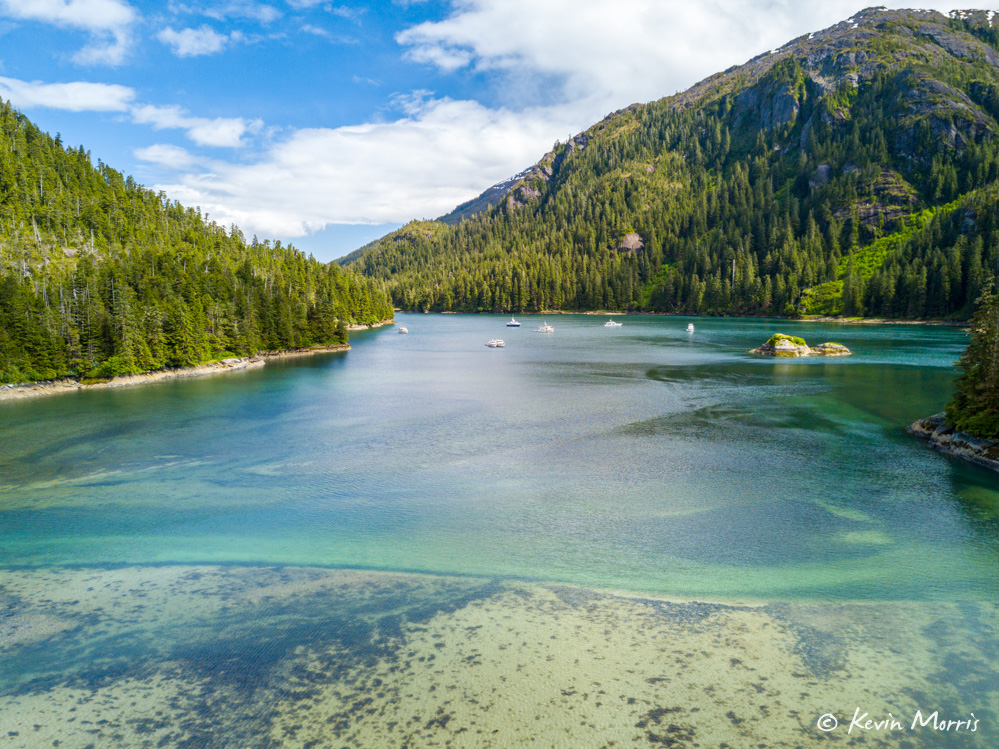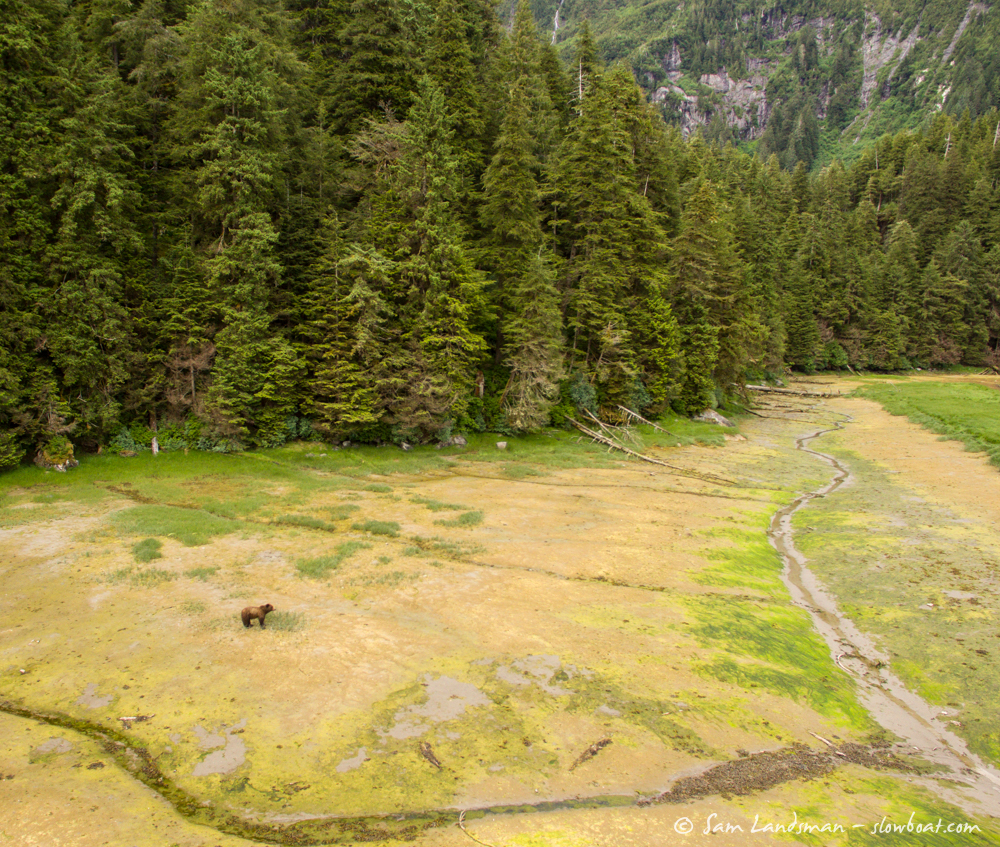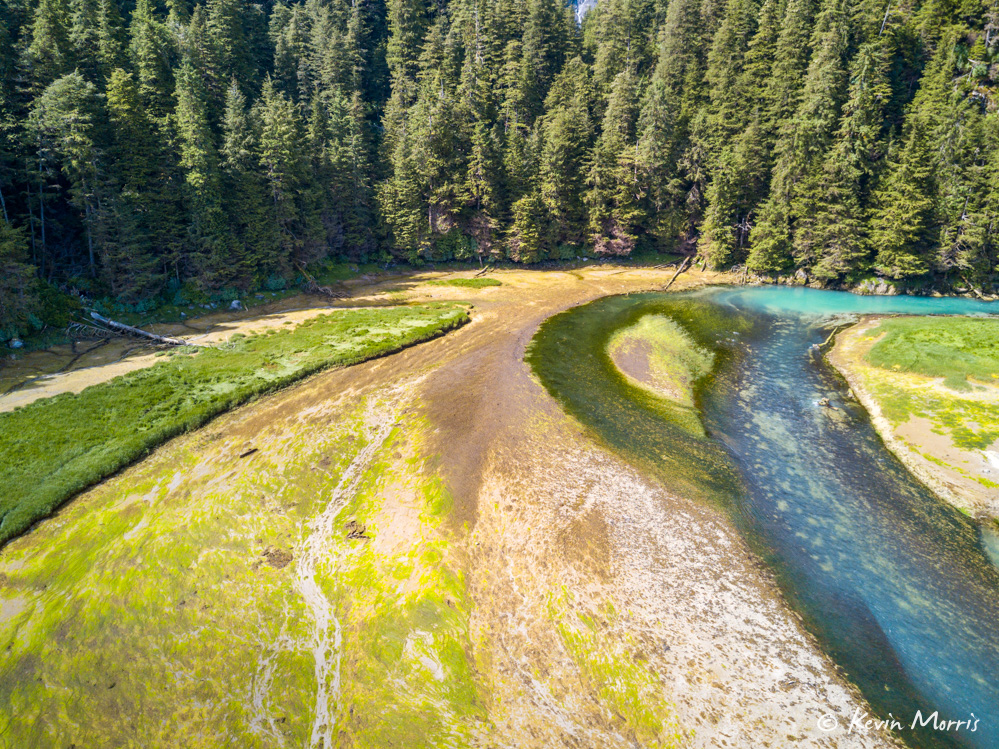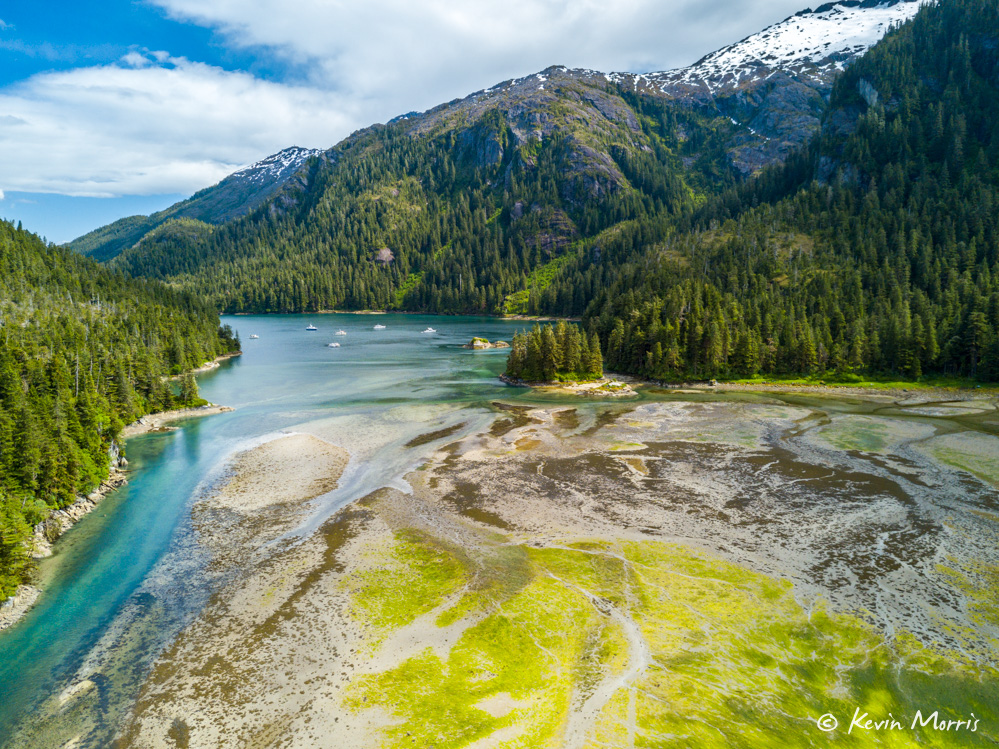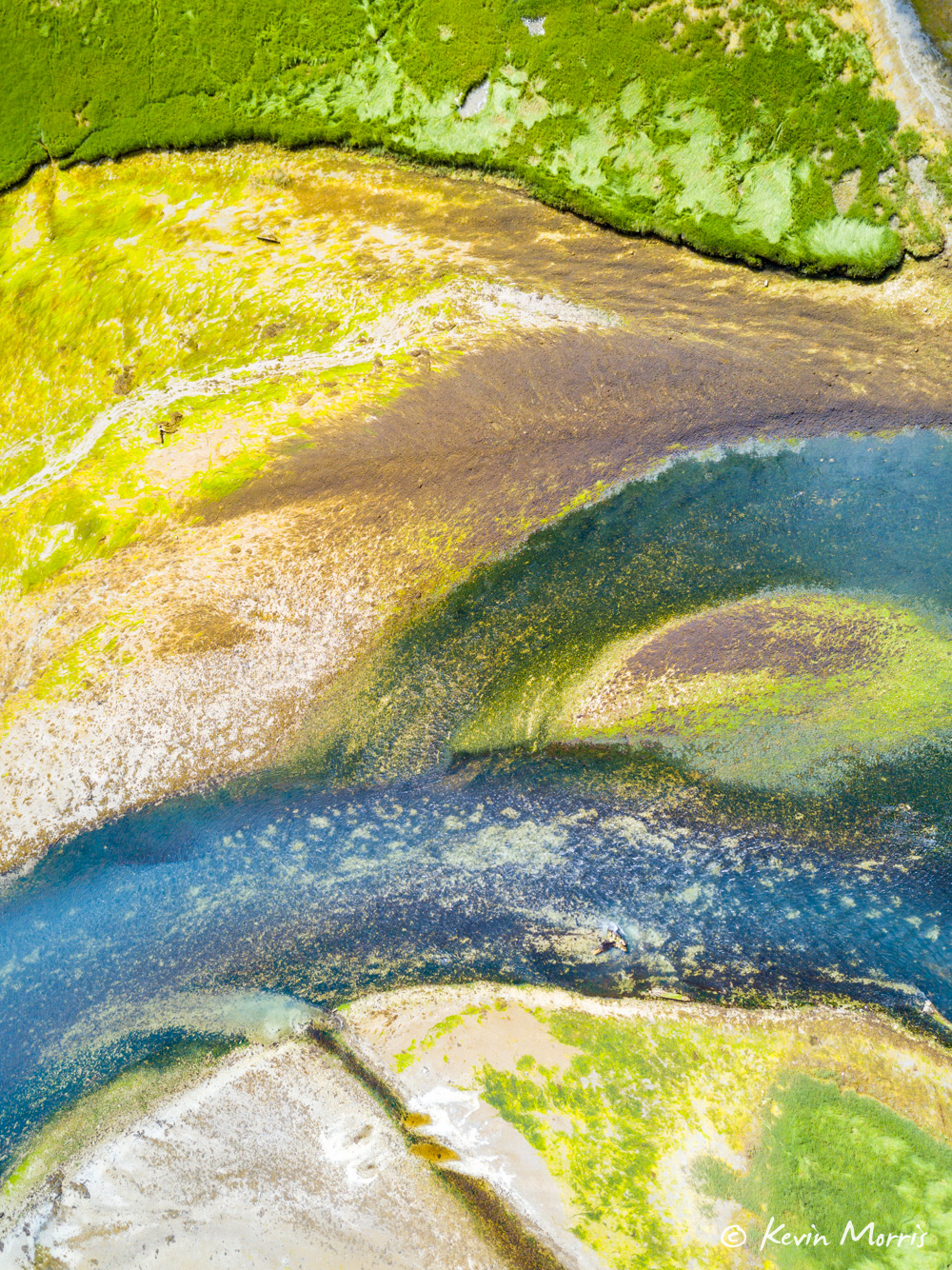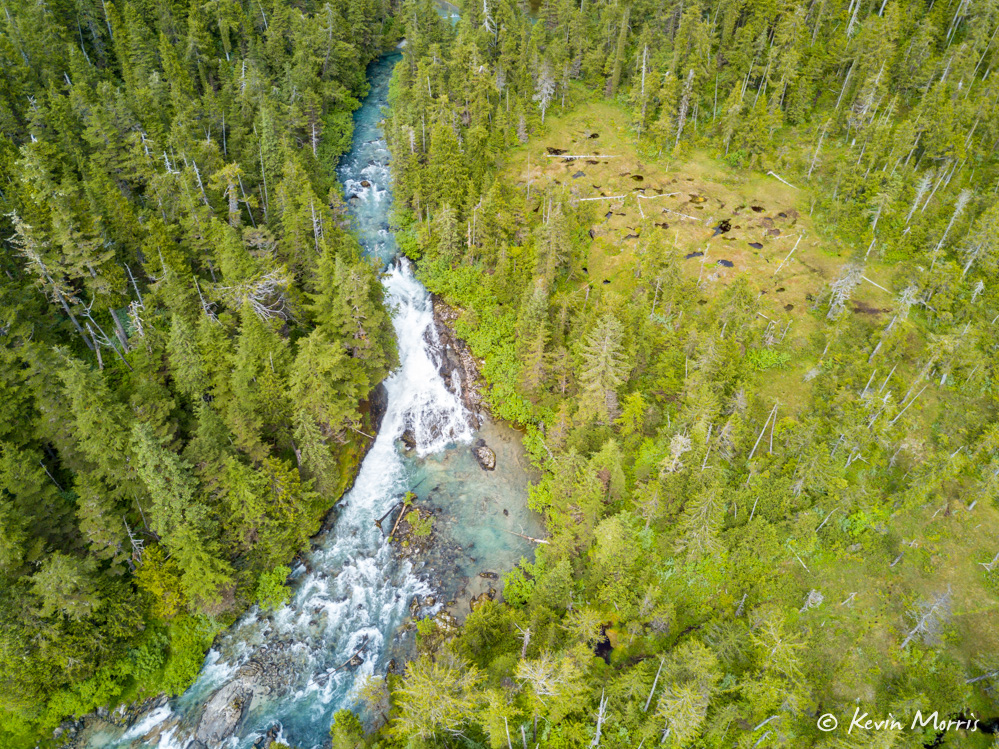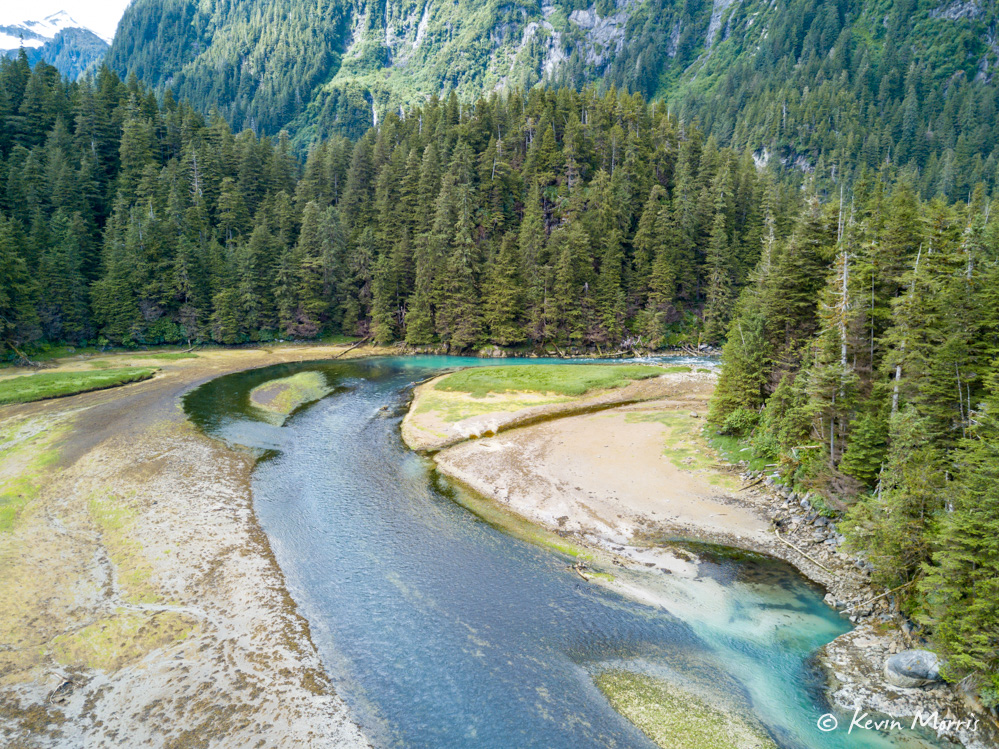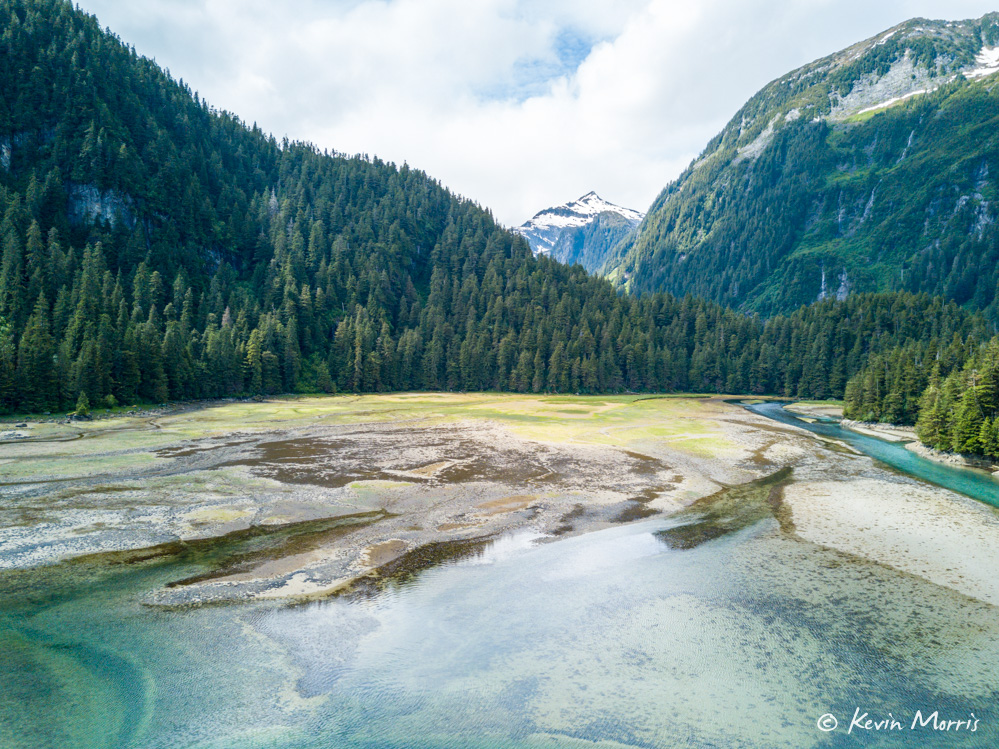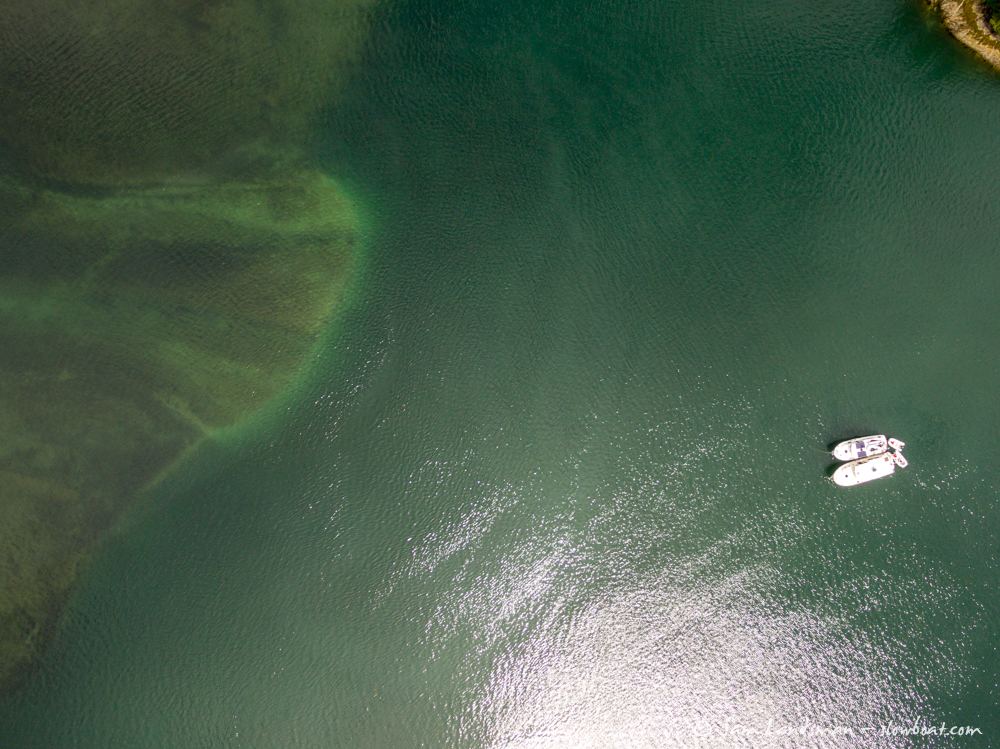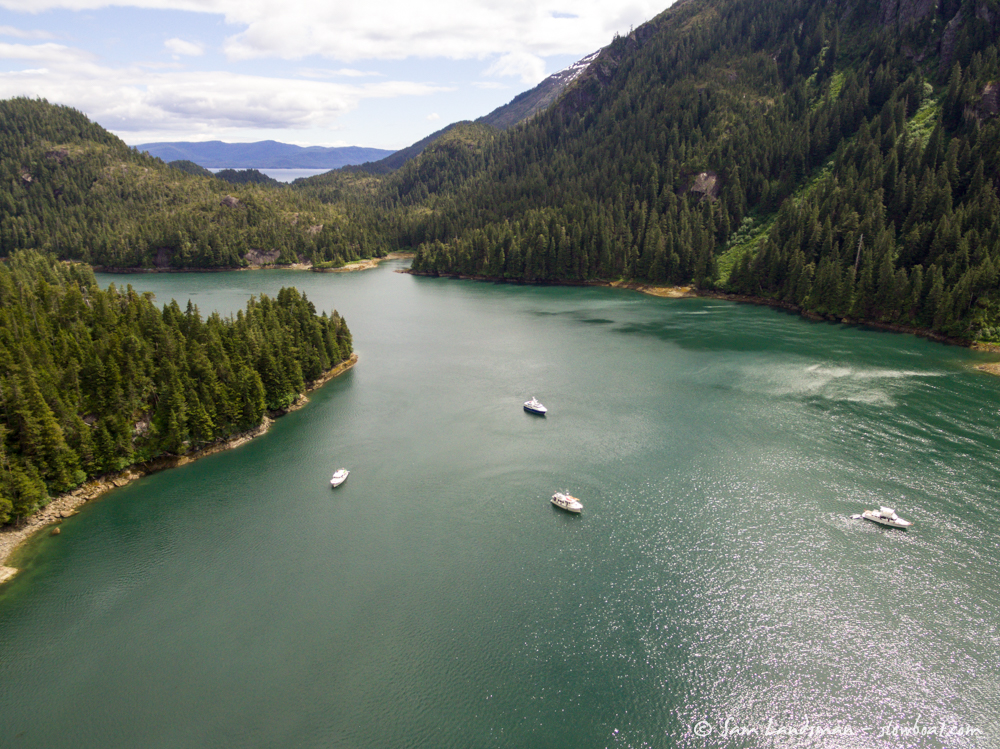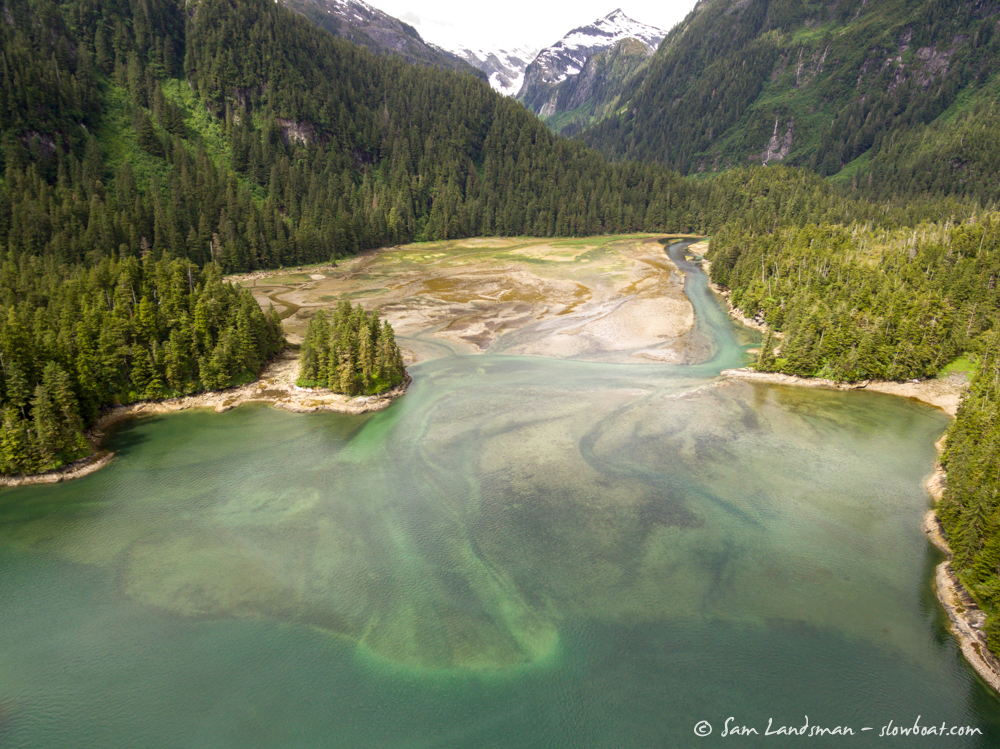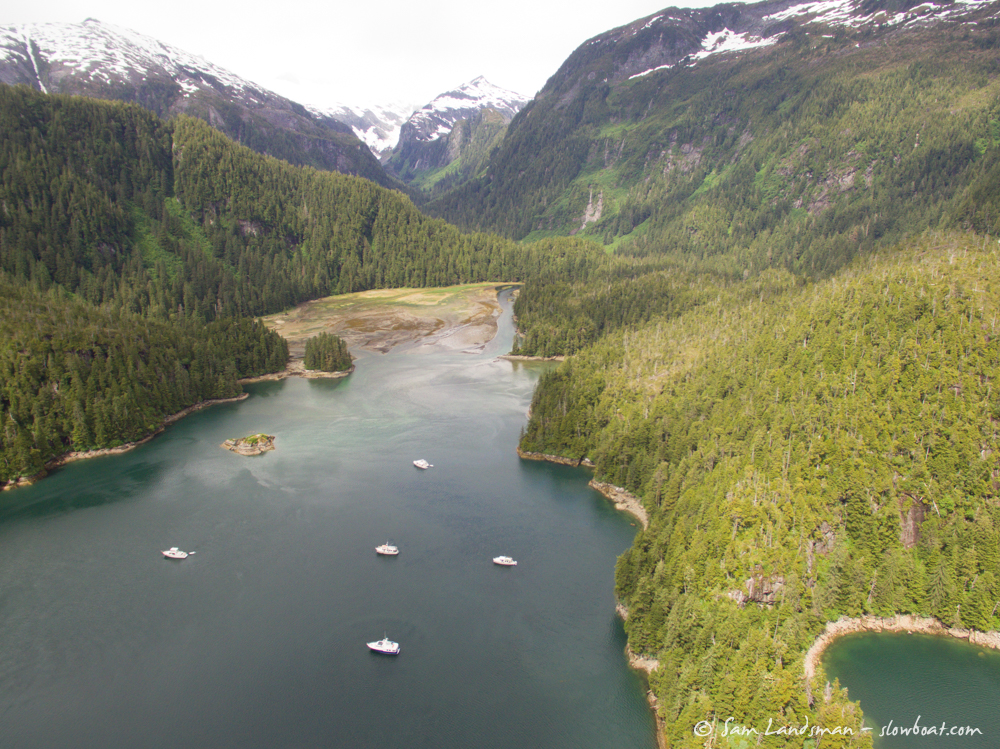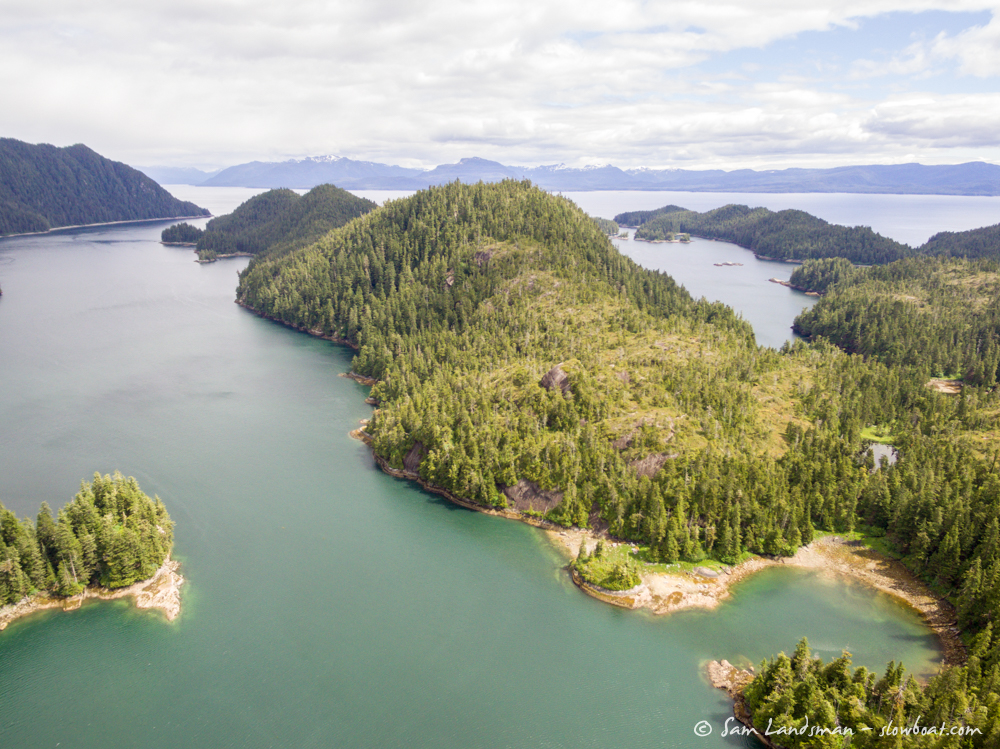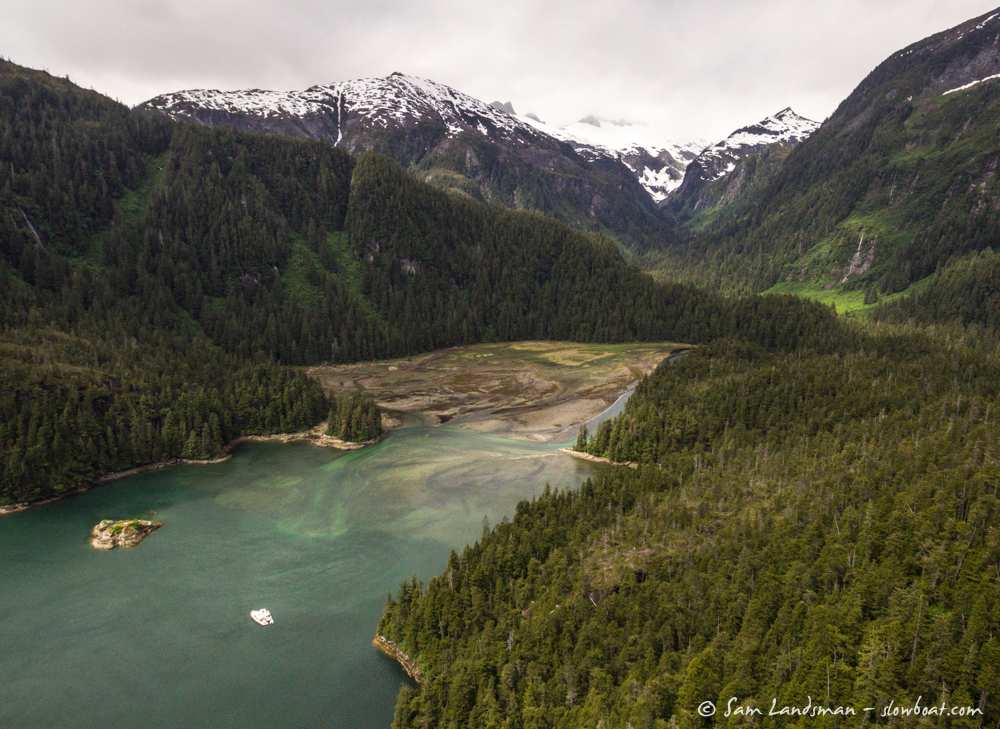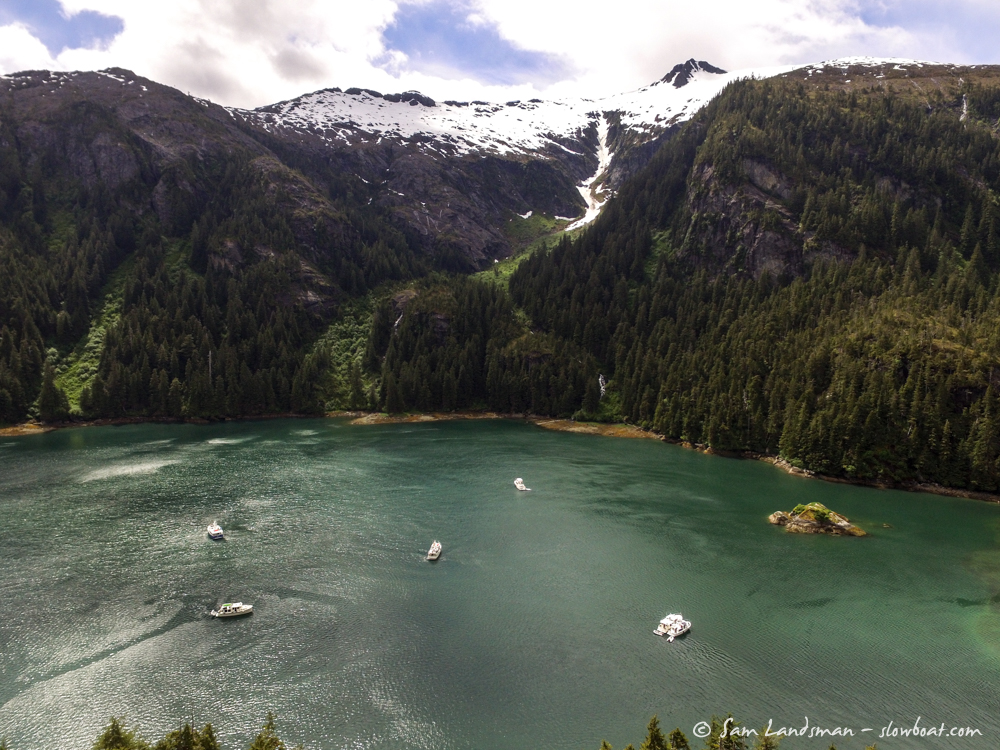 It was so nice out, we all had happy hour and dinner on the top deck of Safe Harbour!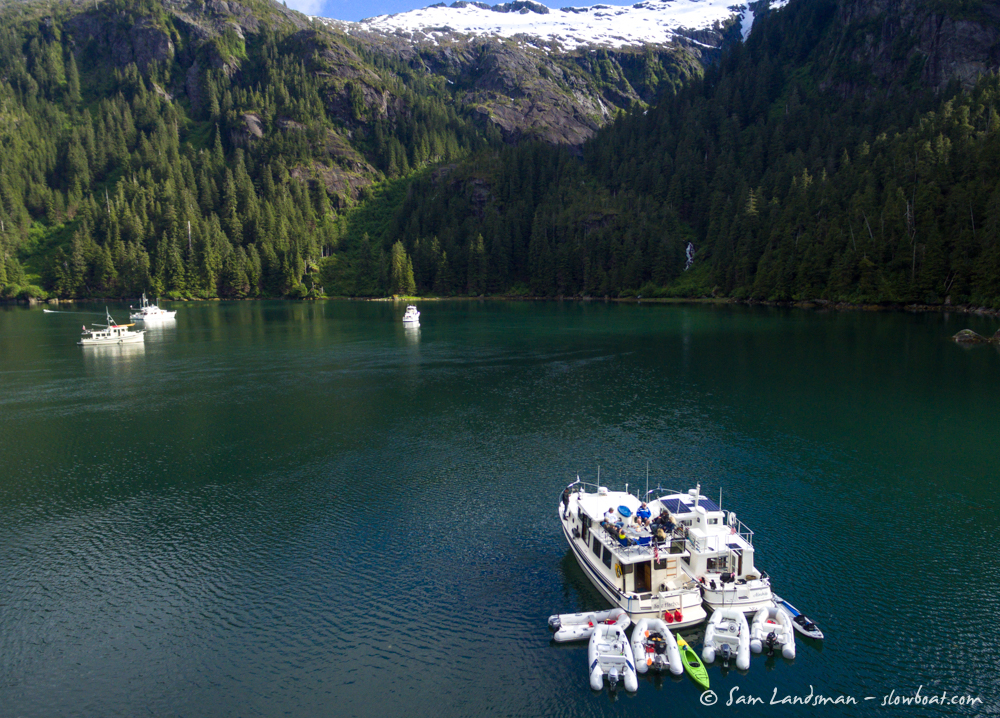 After dinner, it was STILL so nice out that four of us took a dinghy out for an evening ride.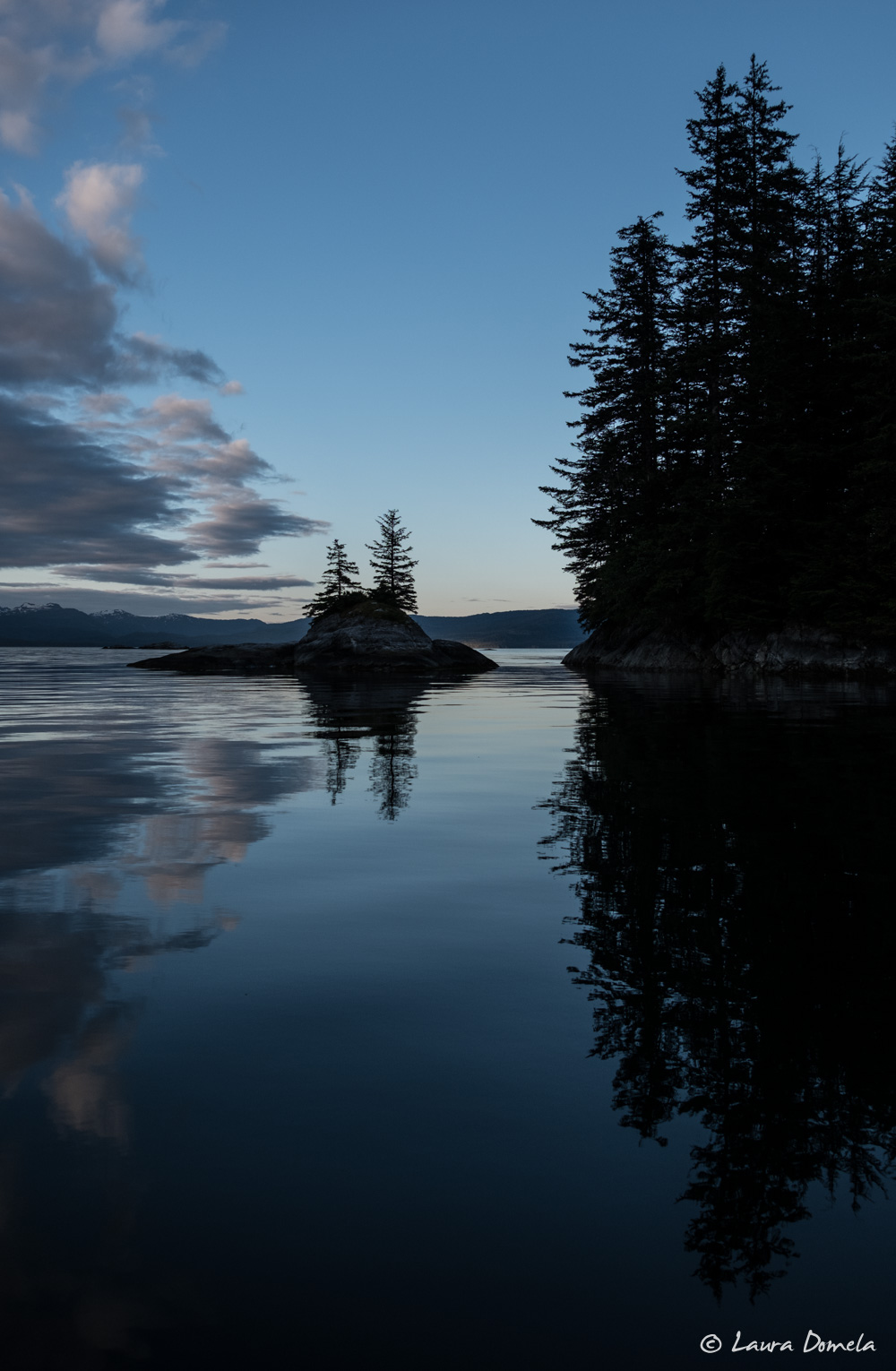 We went all the way up to Kasnyku Falls, near Ell Cove, for a close-up view.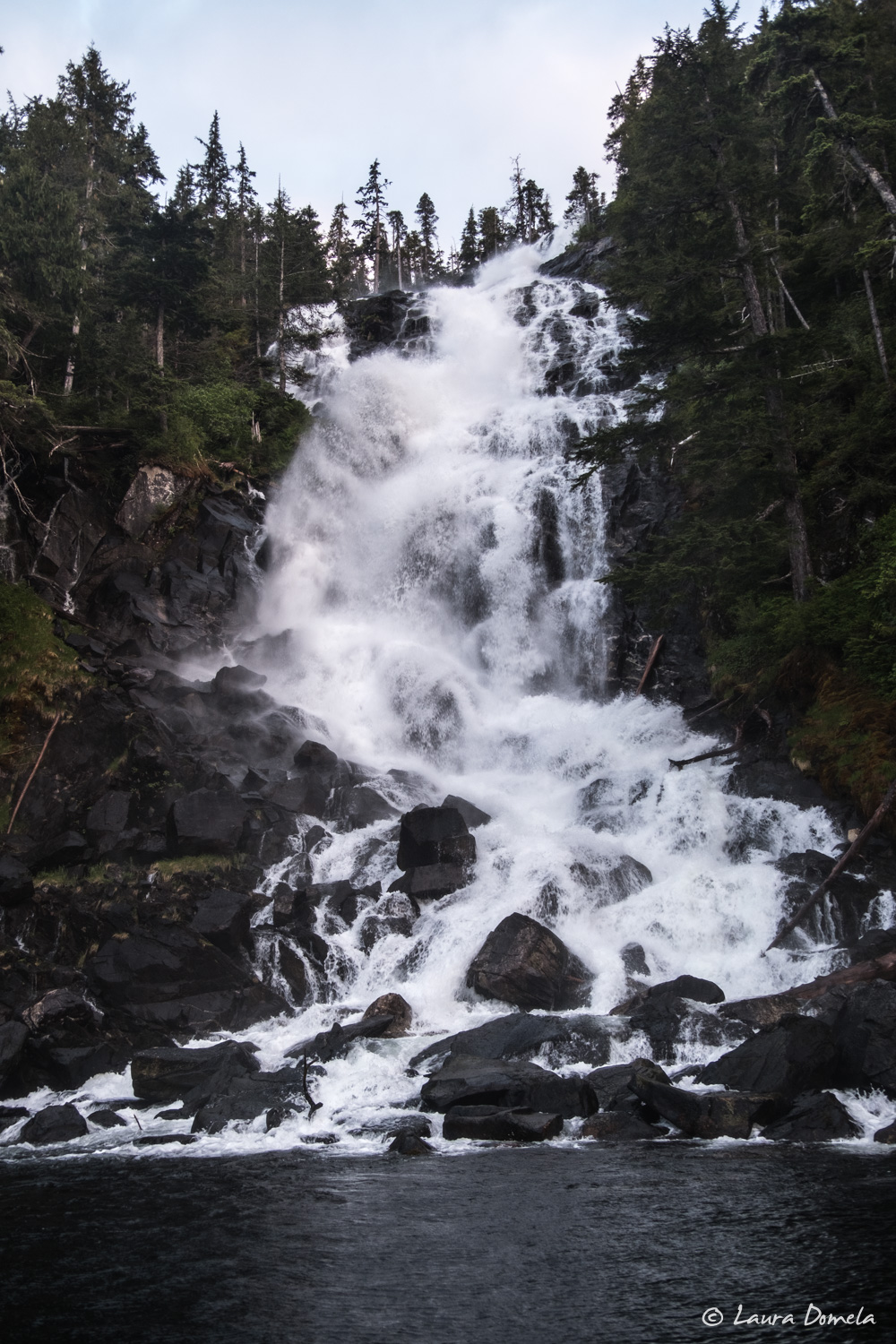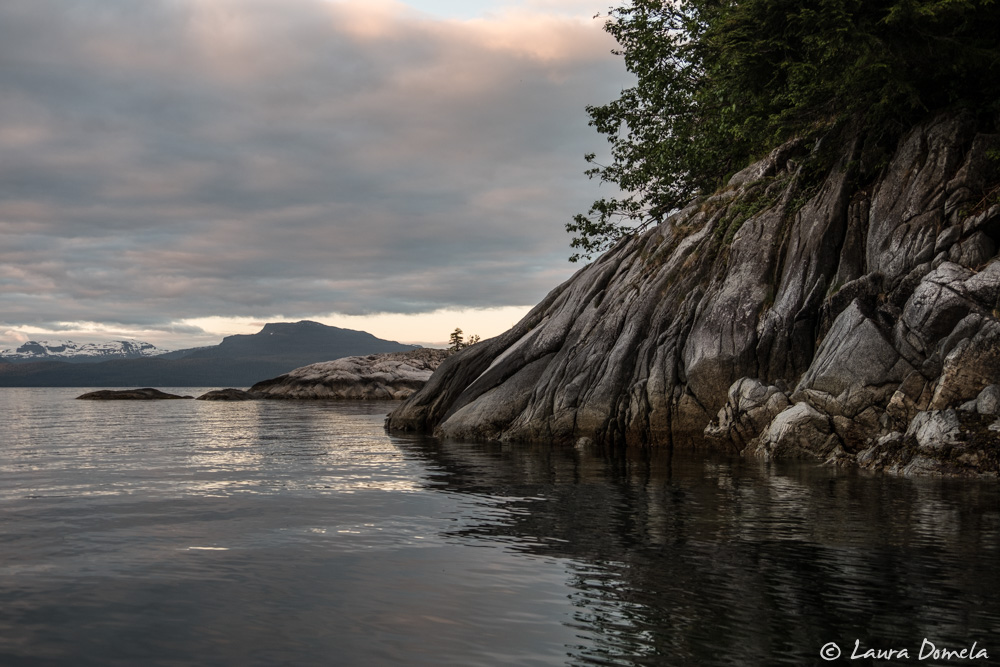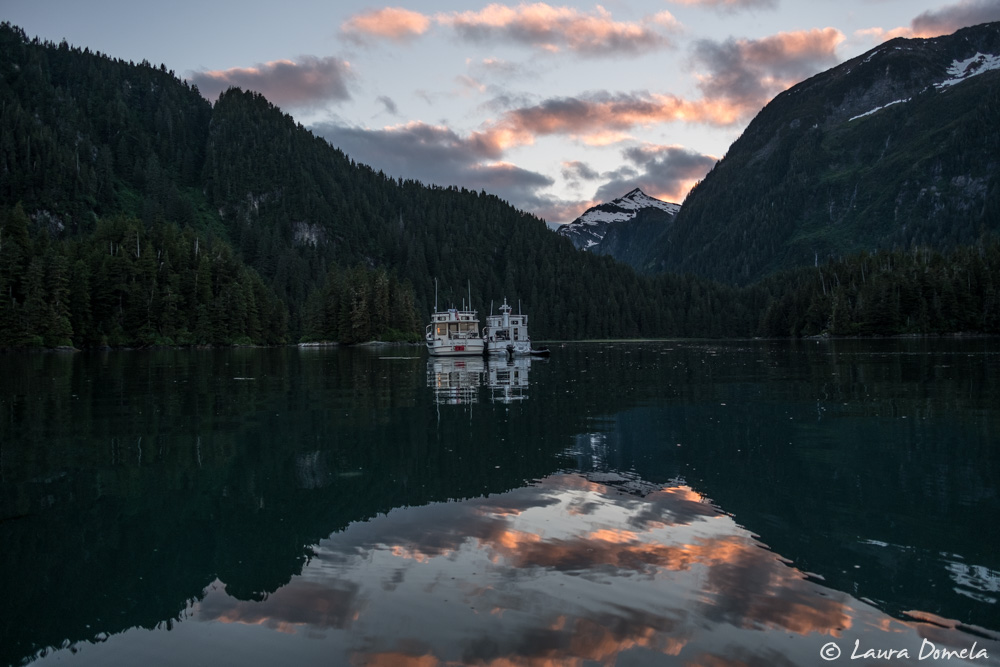 Today's route from Warm Springs Bay to Takatz Bay: 9.1 nautical miles, 1 hour 51 minutes underway
Flotilla total: 977.2 nautical miles, 134 hours 3 minutes underway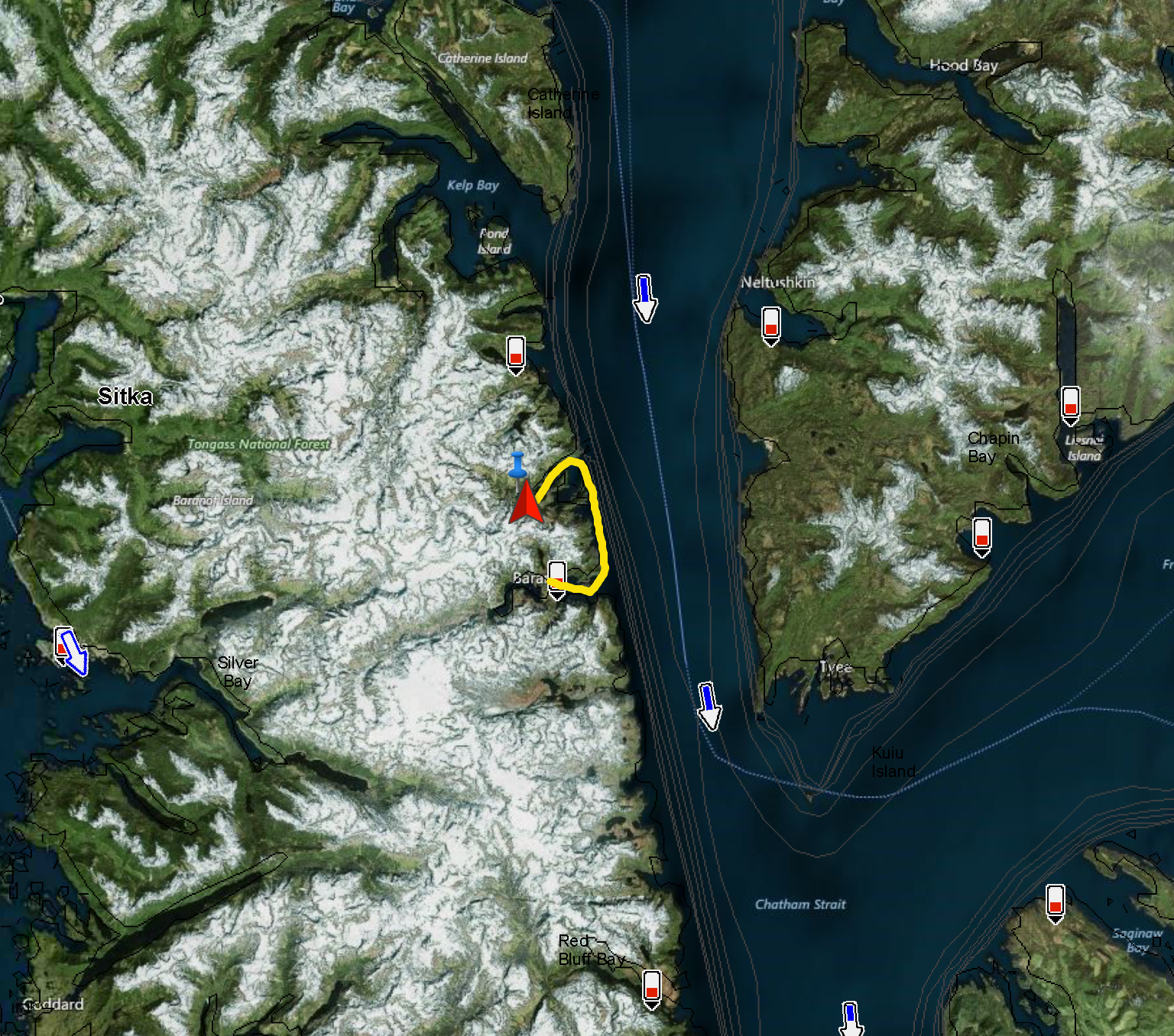 Here's our recipe for crab cakes. Note that the amounts will vary depending on how much crab you have. You want the cakes to be "crab forward" with enough moisture to make everything stick together, but not too "wet" … they shouldn't fall apart after you form the crab cakes.
Crab Cakes
Ingredients:
Fresh Dungeness crab
Panko bread crumbs
1 egg
~1/4-1/2 cup of Mayonnaise
Salt & pepper
~2 tsp. Worcestershire Sauce
~2 tsp. Dijon Mustard
~1/4 cup chopped green onions or chives
~2 Tbsp. Lemon juice
Whatever other spices or seasonings you want. This time we added a little garlic powder, chipotle powder, and cumin. Not enough to overpower, but enough to make them interesting. 
Directions:
Combine all ingredients except the crab meat and panko and mix in a large bowl. Add crab meat, mix well, then add enough panko to make the ingredients a little drier but not too dry. Form crab cakes and lightly pat more panko to the top and bottom. We assembled the crab cakes the night before and chilled them in the fridge overnight.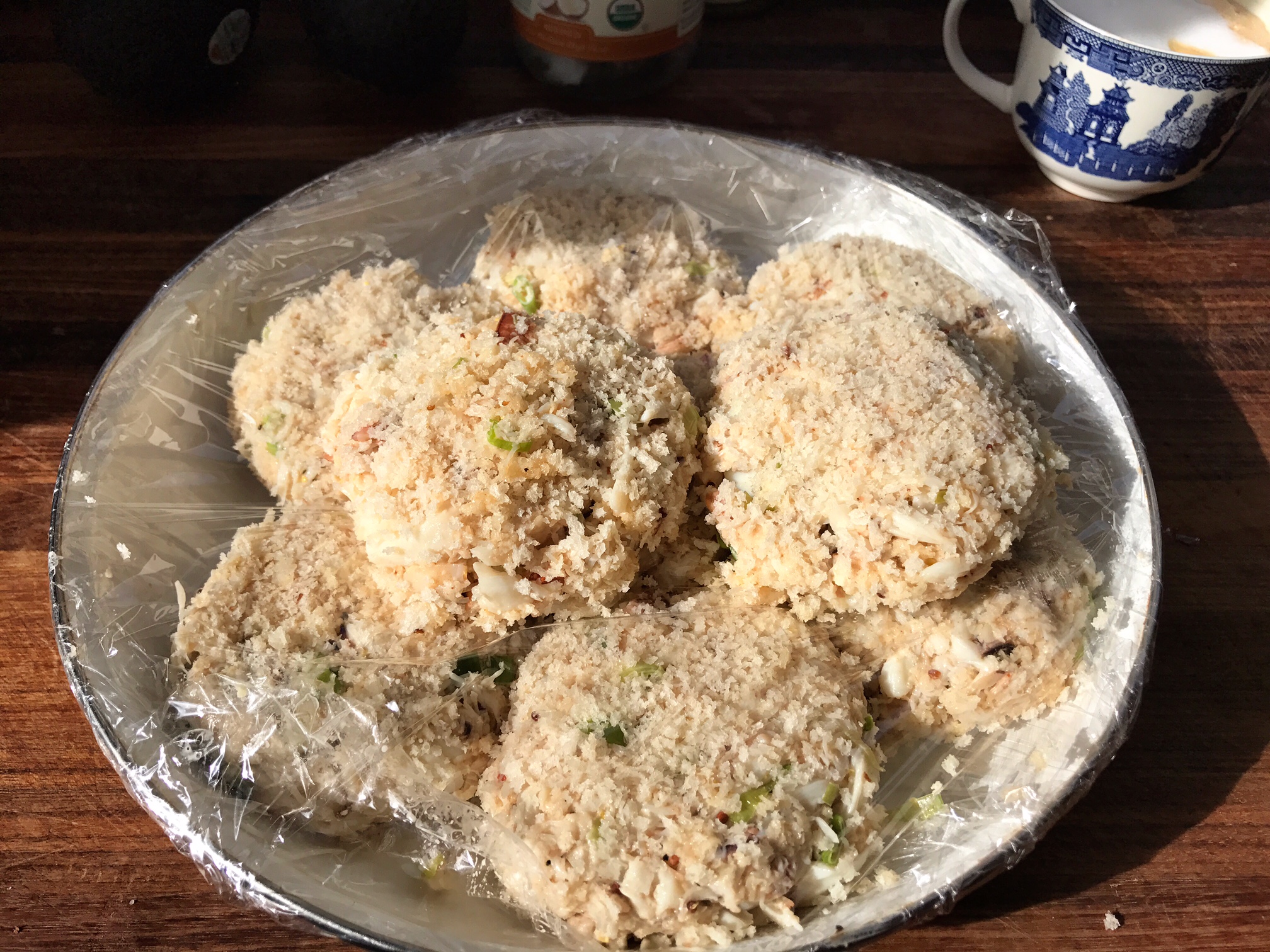 Saute in coconut oil until light brown on each side…2-3 minutes per side, depending on thickness. Serve with a poached egg, top with hollandaise and a sprinkle of smoked paprika and chives for a fancy crab cake benedict, or eat with a side of chipotle lime aioli as an appetizer or main course.