Somehow we've always missed Thorne Bay, but this year we were determined to visit. Cruising friends raved about the friendly locals. They were right! As soon as we tied up, Ron, a liveaboard on a neighboring boat, popped over and introduced himself. He gave us directions around town, welcomed us, and asked if we needed help with anything!
Thorne Bay is a welcome stop. Some cruising guides warn about strong currents and shallow depths in the entrance channel, but we didn't experience either. Minimum depth was around 30 feet, the area is thoroughly charted, and we only had a couple knots of current. Bottom line: no big deal for a cruising boat.
The marina is clean and modern, complete with power, water, a garbage drop, and showers. The only amenity lacking for cruisers is laundry. A few steps up from the harbor is a liquor store. The grocery store, with lots of fresh produce, is a just a few minutes away. A fishing/auto parts store is a short walk the opposite direction, adjacent to the school-run restaurant.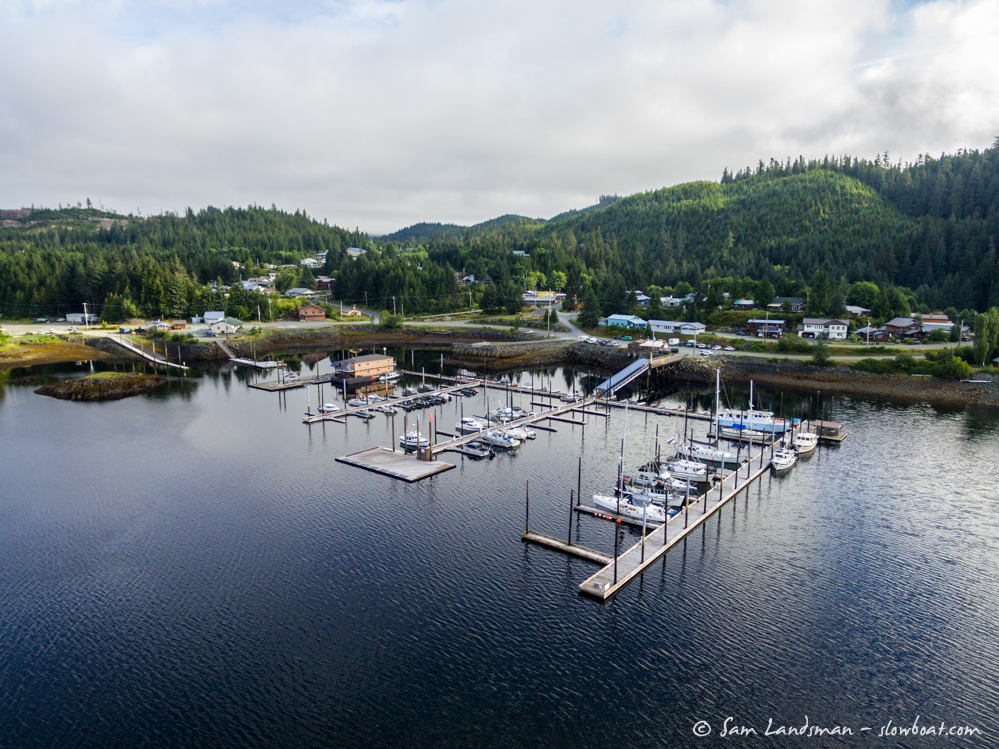 We wandered around town, checked out the stores, then headed back to the boats to catch up on some work. A quick note on internet… AT&T is the only cell provider on Prince of Wales Island (where we've been for the last couple weeks). Despite frequently seeing 4-5 bars of 4G service, data speeds are unbearably slow. We're told this is due to inadequate backhaul capacity, and we've experienced the same problem everywhere we've visited on Prince of Wales Island.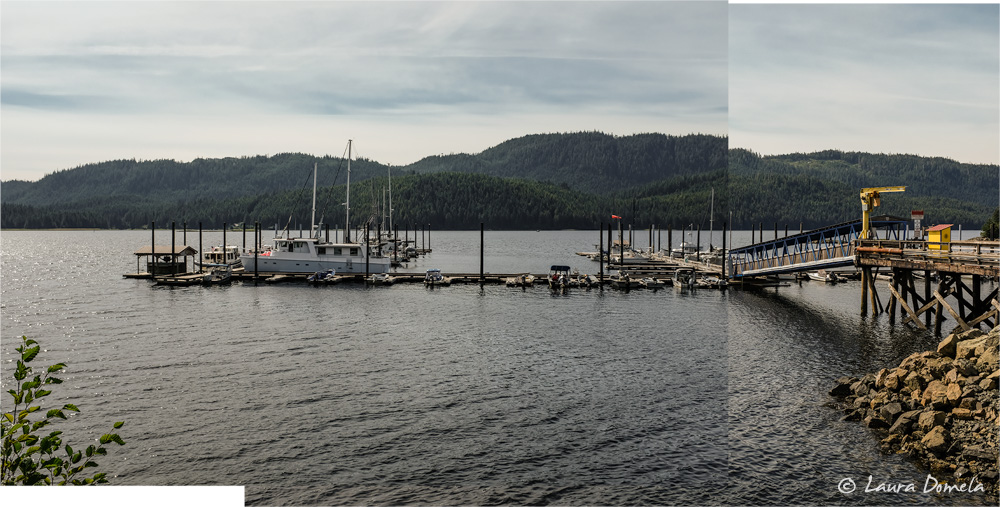 Locals spoke highly of the restaurant (the Thorne Bay Cafe), so we tried it for dinner. The restaurant is run by the local school as part of the same program that runs the greenhouse in Coffman Cove. The Thorne Bay school has a greenhouse too, and they use the produce from the greenhouse in the restaurant. Students are involved in a variety of aspects of producing, preparing, and selling the food…pretty cool, and the food was delicious!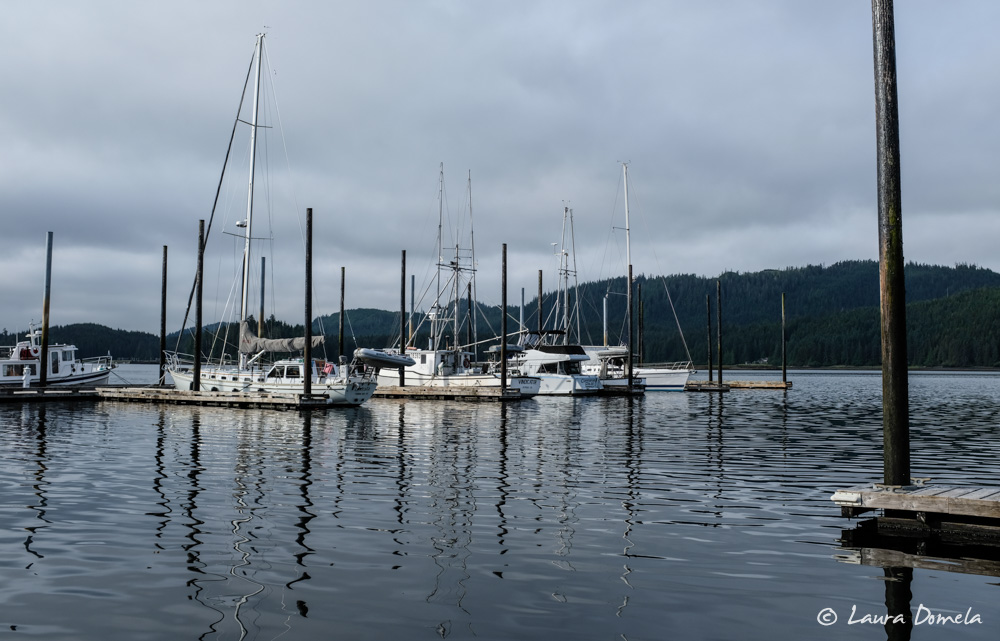 Unfortunately the sunny, warm weather we've been enjoying is almost over, but at least the increasing clouds made for a dramatic sunset: