The flotilla left Rescue Bay this morning by 9:00 am and headed up Mathieson Channel — destination Windy Bay. We are now entering the Fiordland Recreation Area, one of the most remote areas of our trip so far — where there is virtually no civilization, no cell service or internet connection, and very little boat traffic. We are rewarded with glacial fjords, steep granite cliffs, lush forests, and more waterfalls than we can count!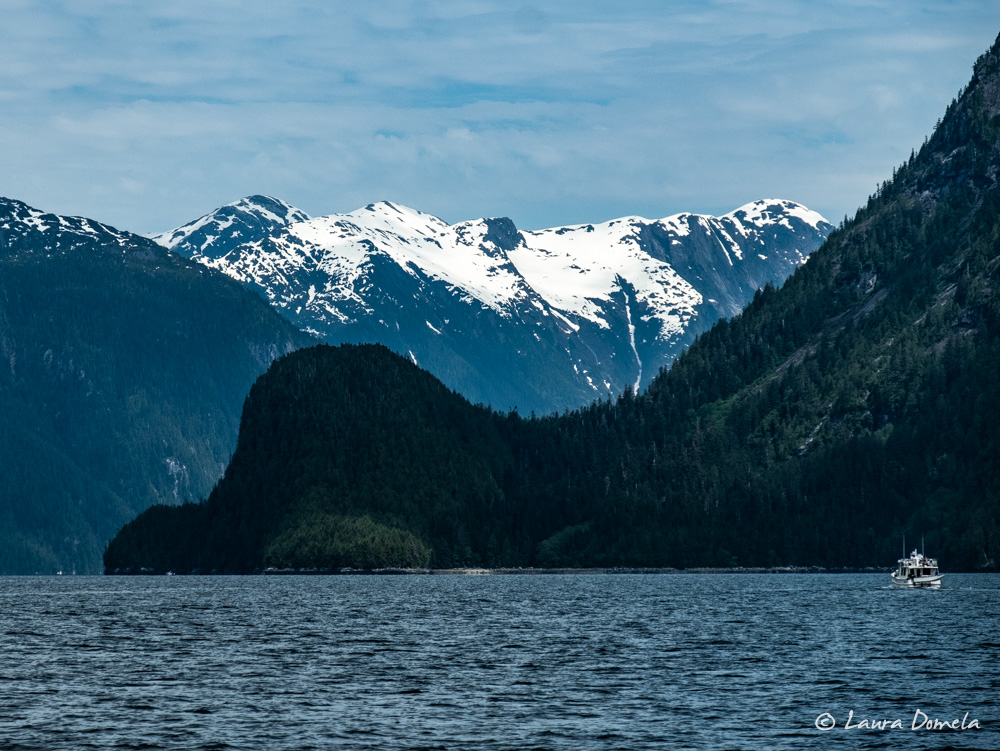 Several of us made a detour and stopped at Kynoch Falls for some photos. Kevin took the drone up and got some great overhead shots, while I took stills of Fortunate and Cassidy from Airship with the falls as a scenic backdrop.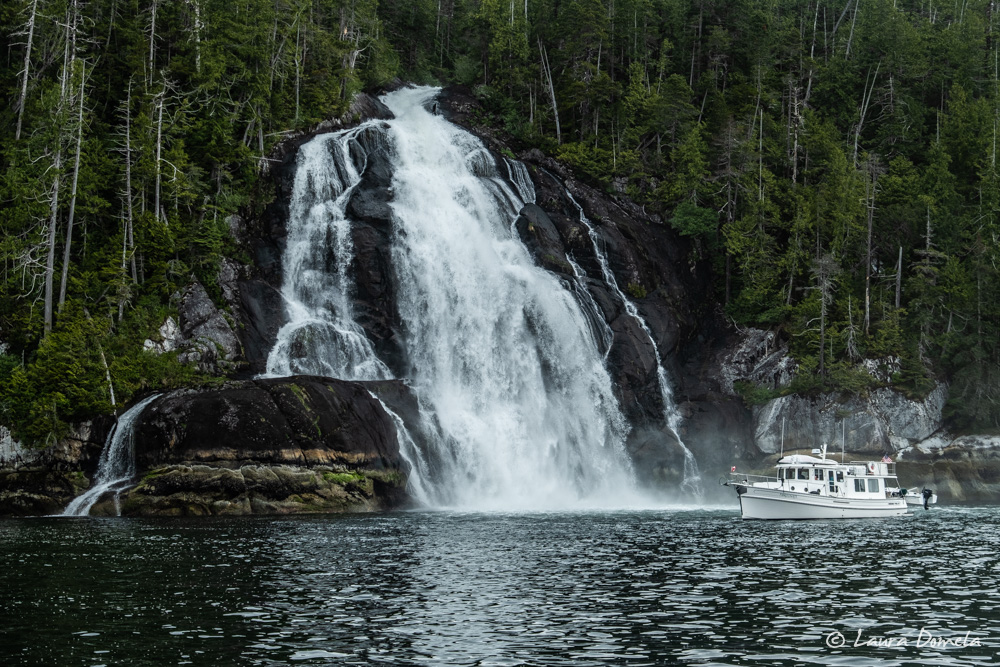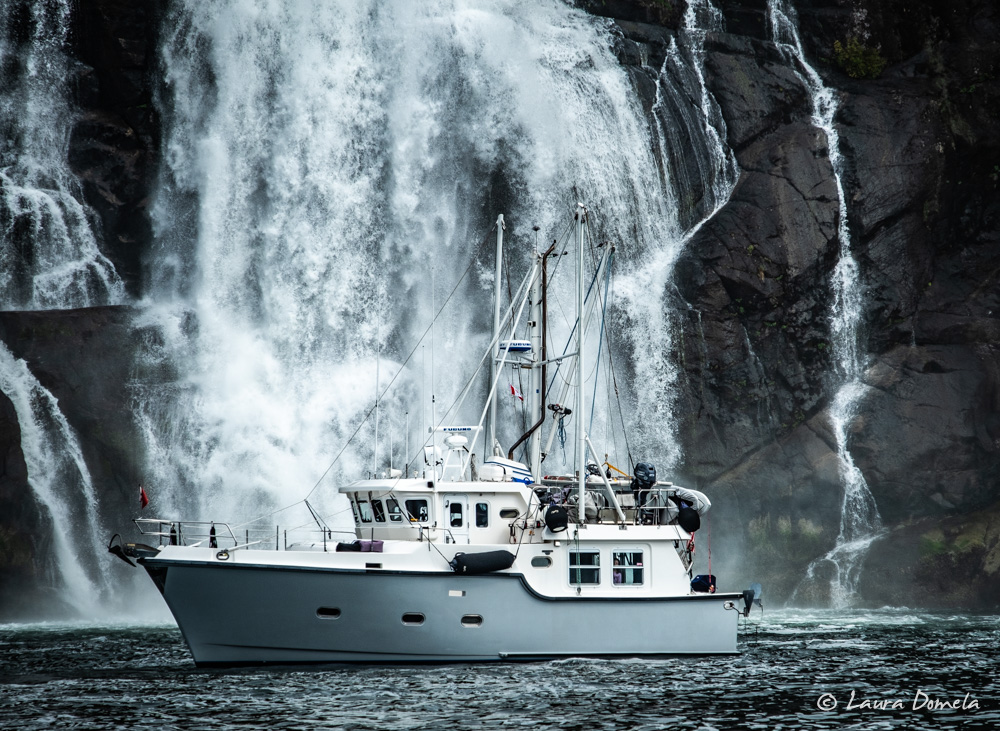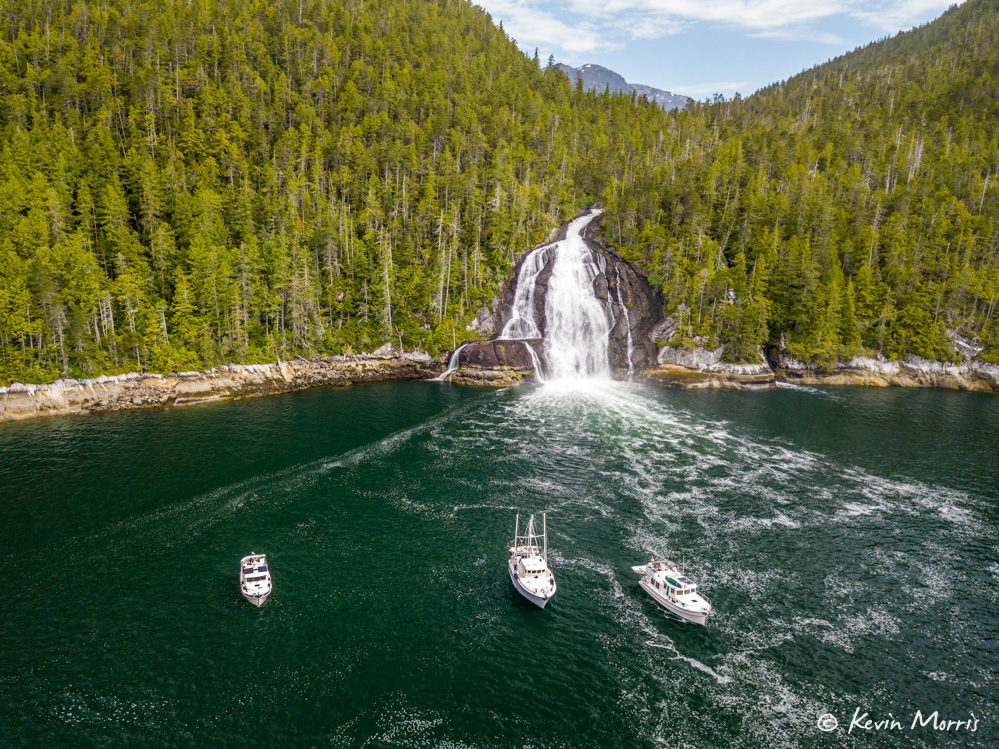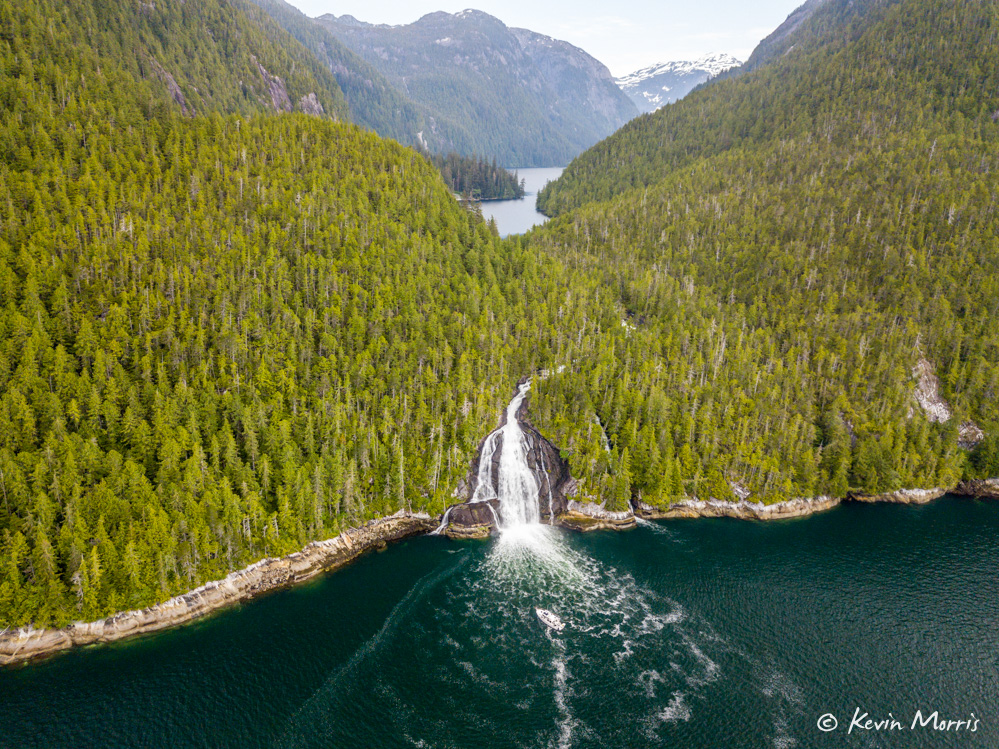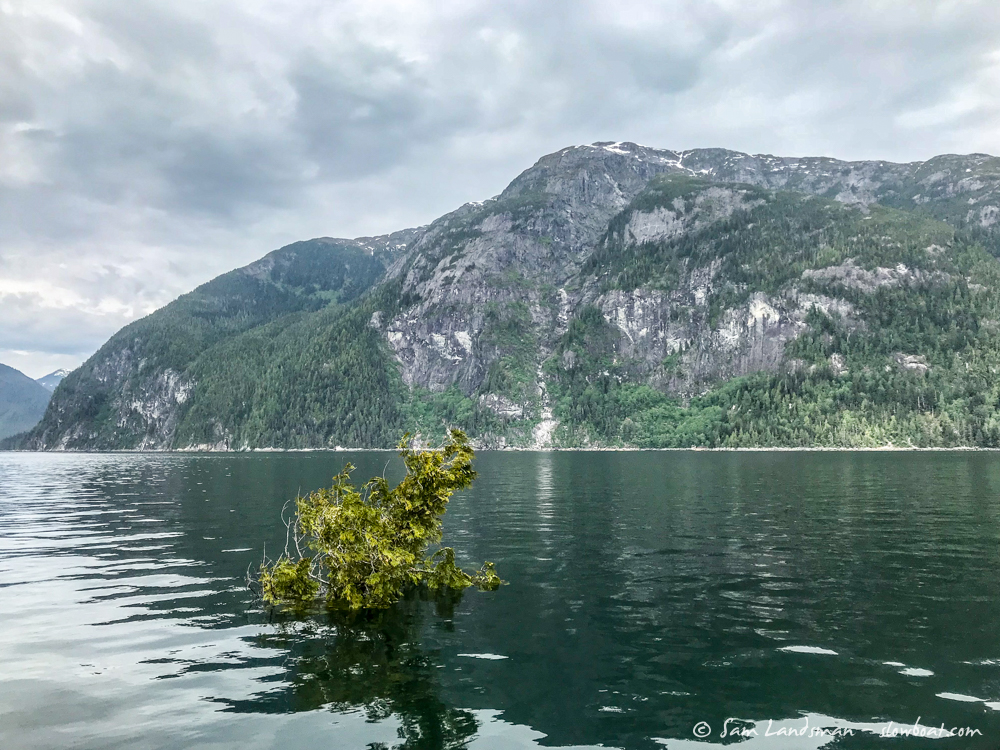 We anchored in Windy Bay, the most secure and spacious anchorage in Fiordland. Back in Shearwater, Pär mentioned an estuary at the head of Mussel Inlet with excellent bear watching. We hoped to be able to take the dinghies on a long excursion (more than 11nm each way) to see the estuary and some bears, but it was a little too windy outside the anchorage. We'll see if it calms down later this afternoon, or maybe try heading up first thing in the morning. We don't want to get stuck up at Mussel Inlet with an 11nm choppy ride home if the wind picks up.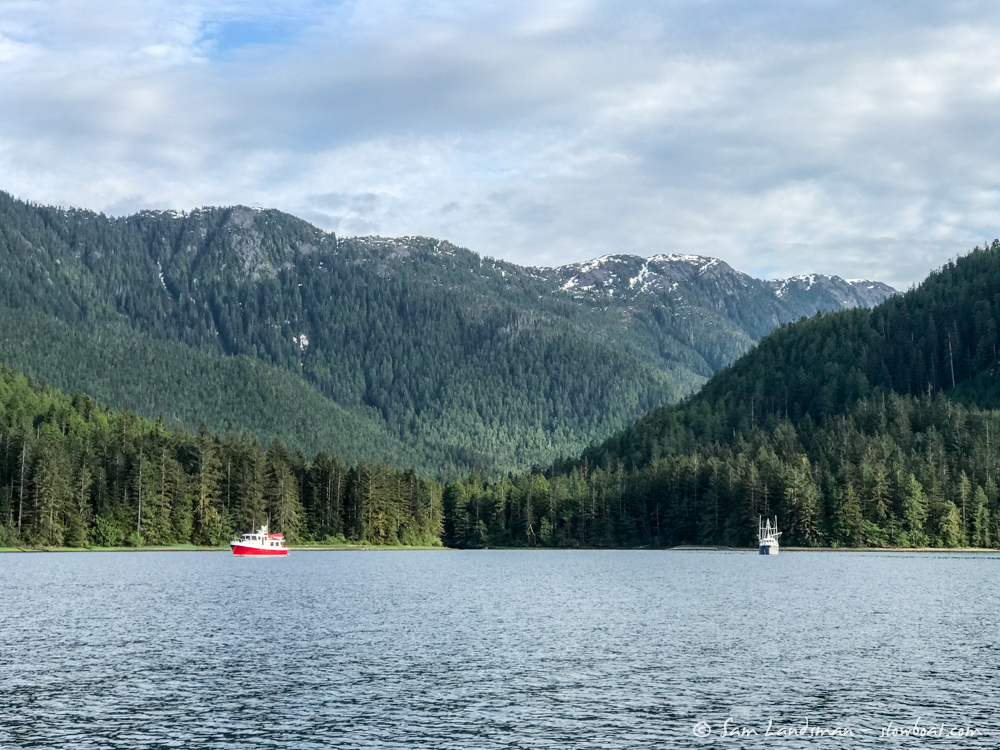 Tonight on the raft was pasta night potluck. Pasta options were Trader Joe's cauliflower gnocchi (surprisingly good), spaghetti squash, and traditional spaghetti. For sauce options: pesto, a spicy Italian sausage red sauce, and Bolognese.
Bolognese Sauce
I use Marcella Hazan's classic, go-to Bolognese sauce recipe. I made a big pot of sauce at home, then portioned out for meals, vacuum sealed and froze, and brought up in Airship's freezer. Nice to have without a big sauce-making production.
Ingredients
1 Tbsp vegetable oil
3 Tbsp butter plus 1 tablespoon for tossing the pasta
1/2 cup chopped onion
2/3 cup chopped celery
2/3 cup chopped carrot
3/4 pound ground beef chuck (or you can use 1 part pork to 2 parts beef)
Salt
Black pepper, ground fresh from the mill
1 cup whole milk
Whole nutmeg
1 cup dry white wine
1 1/2 cups canned imported Italian plum tomatoes, cut up, with their juice
1 1/4 – 1 1/2 pounds pasta
Freshly grated parmigiano-reggiano cheese at the table
Directions
Put the oil, butter and chopped onion in the pot and turn the heat on to medium. Cook and stir the onion until it has become translucent, then add the chopped celery and carrot. Cook for about 2 minutes, stirring vegetables to coat them well.
Add ground beef, a large pinch of salt and a few grindings of pepper. Crumble the meat with a fork, stir well and cook until the beef has lost its raw, red color.
Add milk and let it simmer gently, stirring frequently, until it has bubbled away completely. Add a tiny grating — about 1/8 teaspoon — of nutmeg, and stir.
Add the wine, let it simmer until it has evaporated, then add the tomatoes and stir thoroughly to coat all ingredients well. When the tomatoes begin to bubble, turn the heat down so that the sauce cooks at the laziest of simmers, with just an intermittent bubble breaking through to the surface. Cook, uncovered, for 3 hours or more, stirring from time to time. While the sauce is cooking, you are likely to find that it begins to dry out and the fat separates from the meat. To keep it from sticking, add 1/2 cup of water whenever necessary. At the end, however, no water at all must be left and the fat must separate from the sauce. Taste and correct for salt.
Toss with cooked drained pasta, adding the tablespoon of butter, and serve with freshly grated Parmesan on the side.
_______________________________
Today's total: 29.4 nautical miles, 4 hours 21 minutes
Flotilla total: 471.5 nautical miles, 65 hours 19 minutes underway