After a busy day doing chores in Shearwater, we were ready to get back to the fun part of cruising—anchoring in remote, beautiful places! From Shearwater, we headed west out Seaforth Channel towards the ocean, then turned north, transited Reid Passage, and slipped through Perceval Narrows. This is a relatively complicated route, but it avoids the worst of the swells in Milbanke Sound.
The south entrance of Reid Passage can be intimidating. Rock piles—all charted, as far as we know—line the entrance. Swells typically crash on these rocks, spume flying. Since the channel is narrow, you're close to the drama ashore, adding to the stress and reinforcing the need for precise navigation.
We warned participants that we might encounter such conditions. Trust the chart, we told them. As it turned out, conditions were perfectly calm. No waves breaking, no swells rolling the boats. Nice!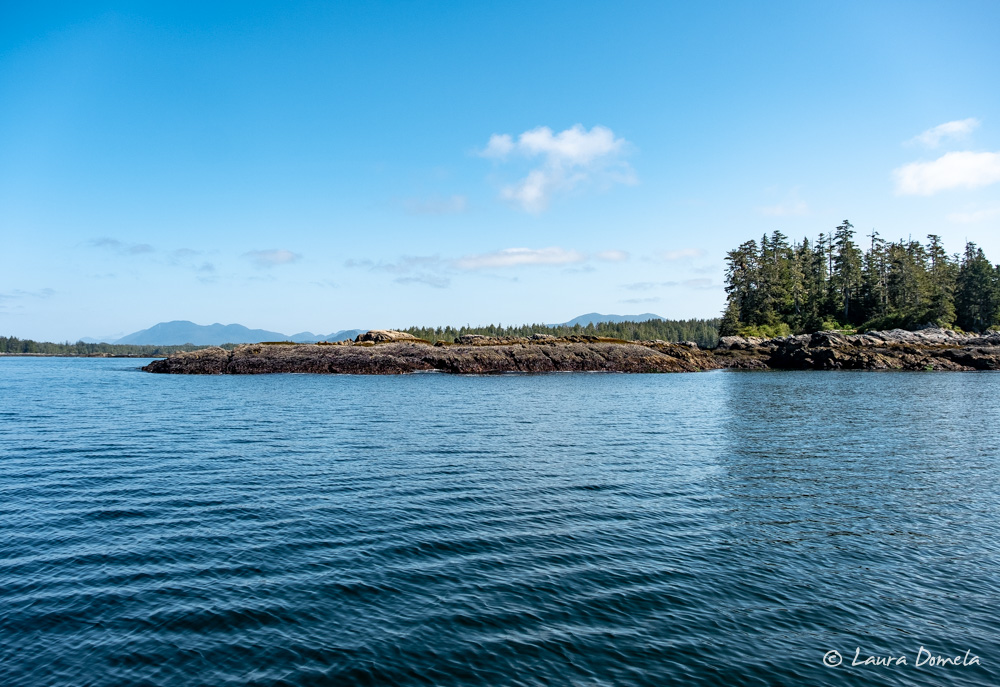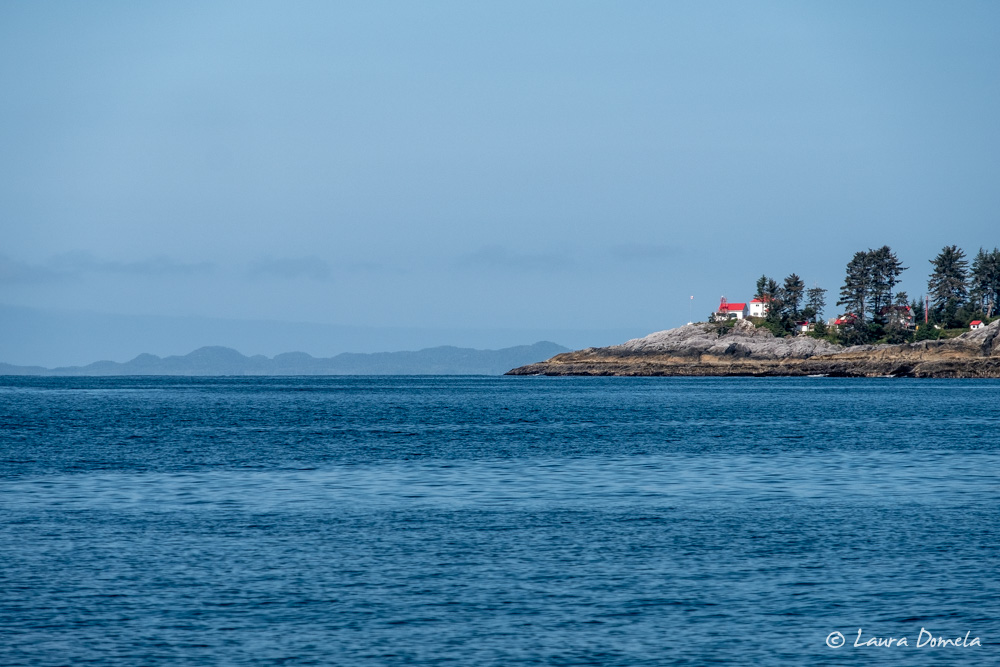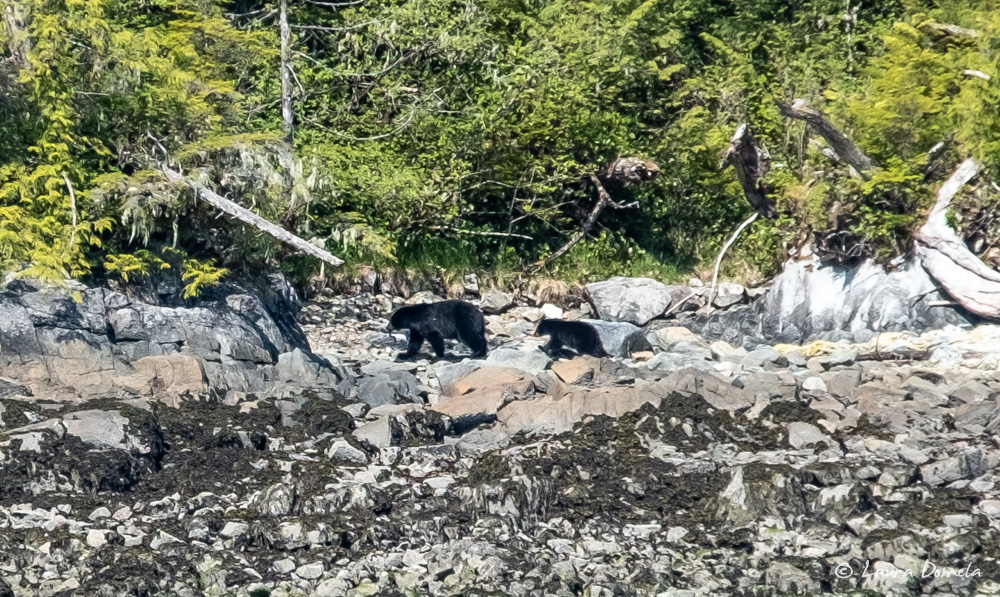 Right after Reid Passage, we transited Perceval Narrows. Currents run to five knots, but the current alone isn't hazardous. Normally, the only concerning conditions are an ebb against big ocean swells. Today, we rode the flood through, getting a nice boost in speed, and the swells were nonexistent.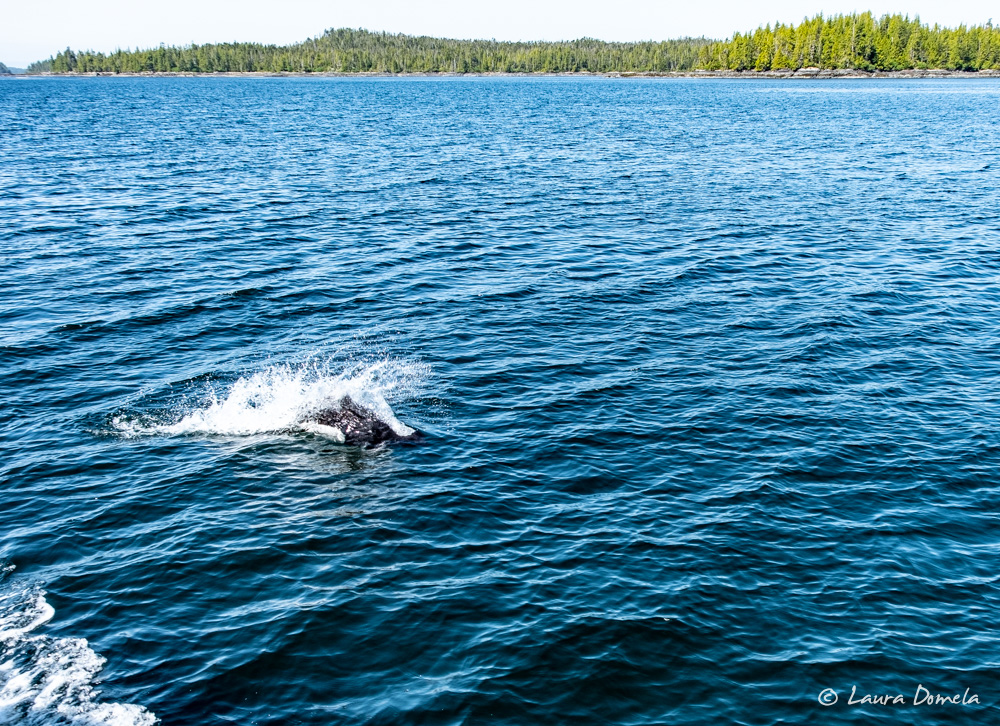 We spent the night in Rescue Bay, a spacious, scenic, easy anchorage.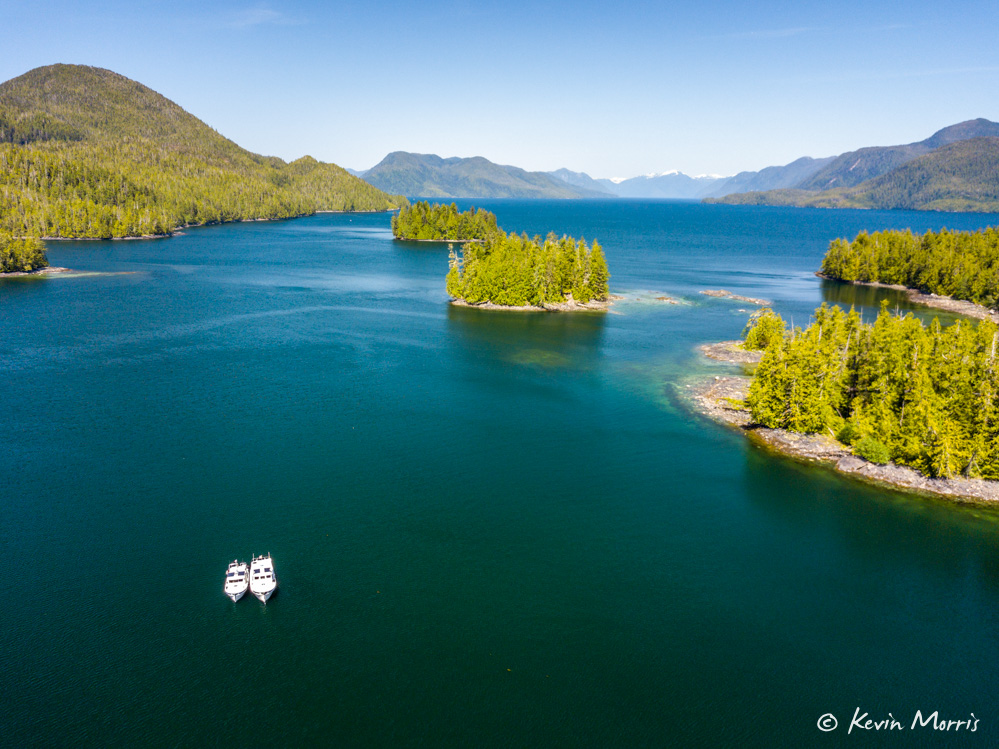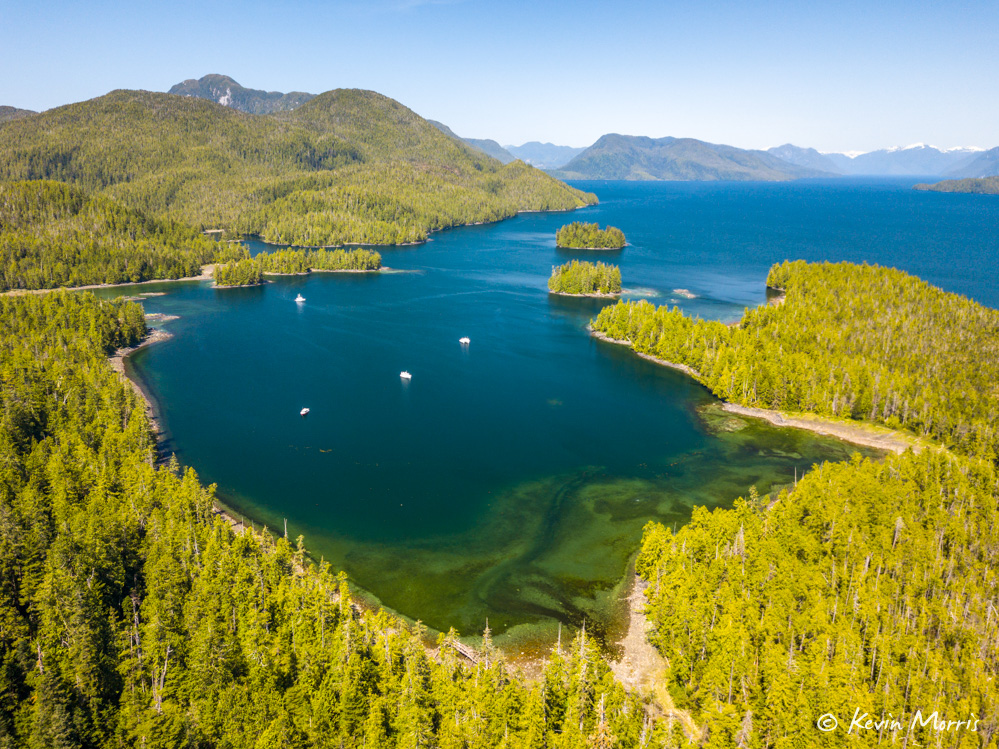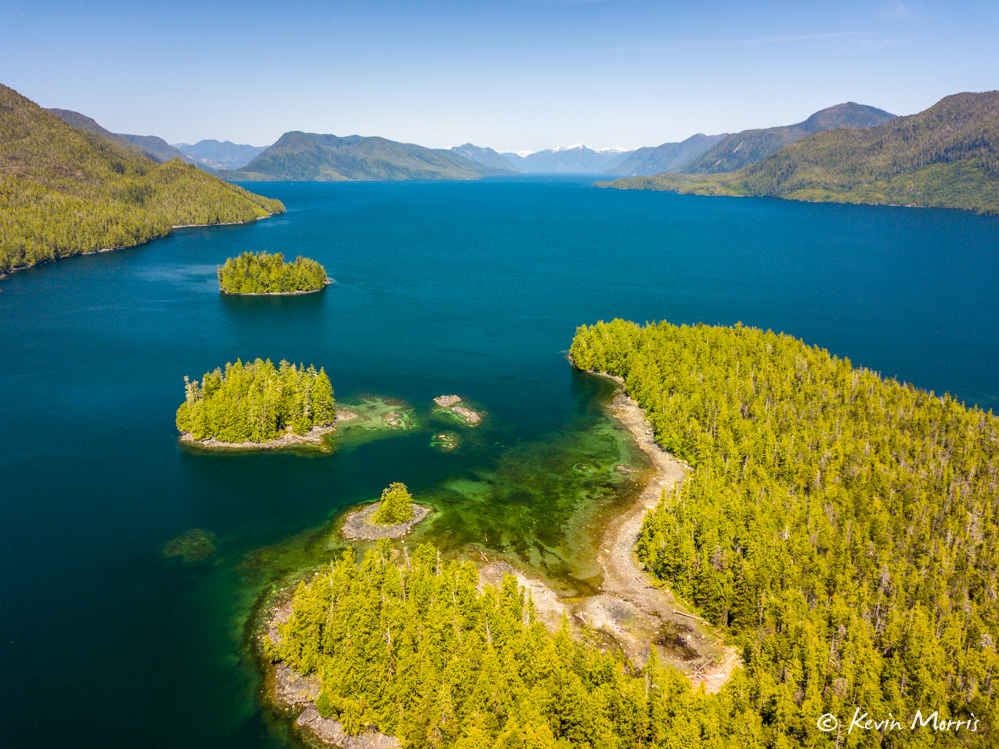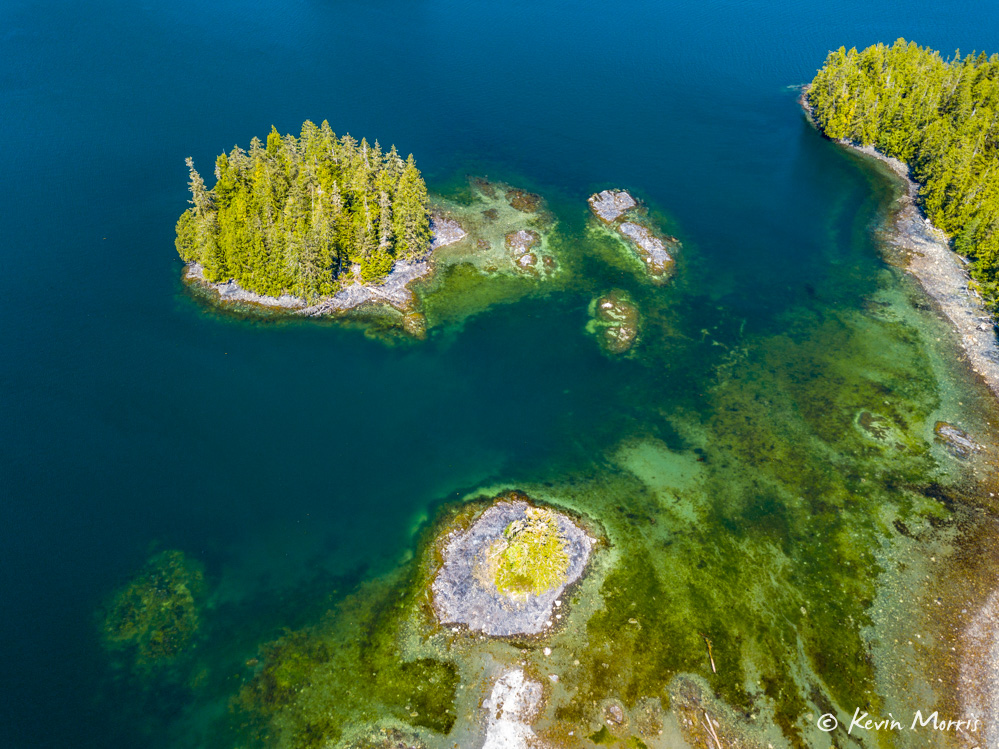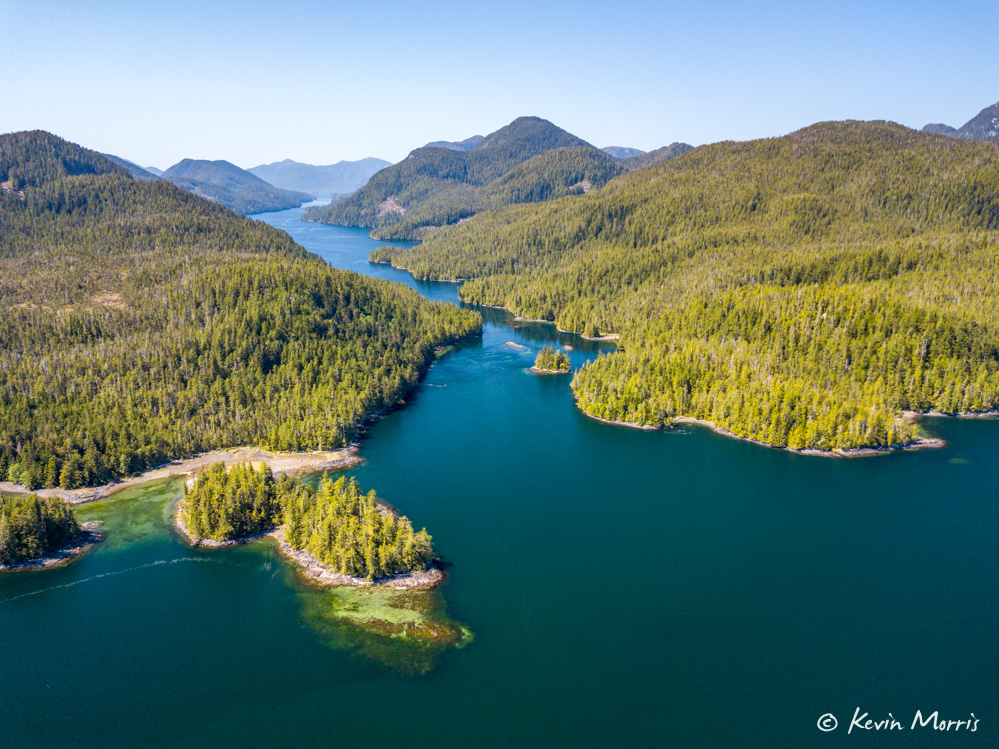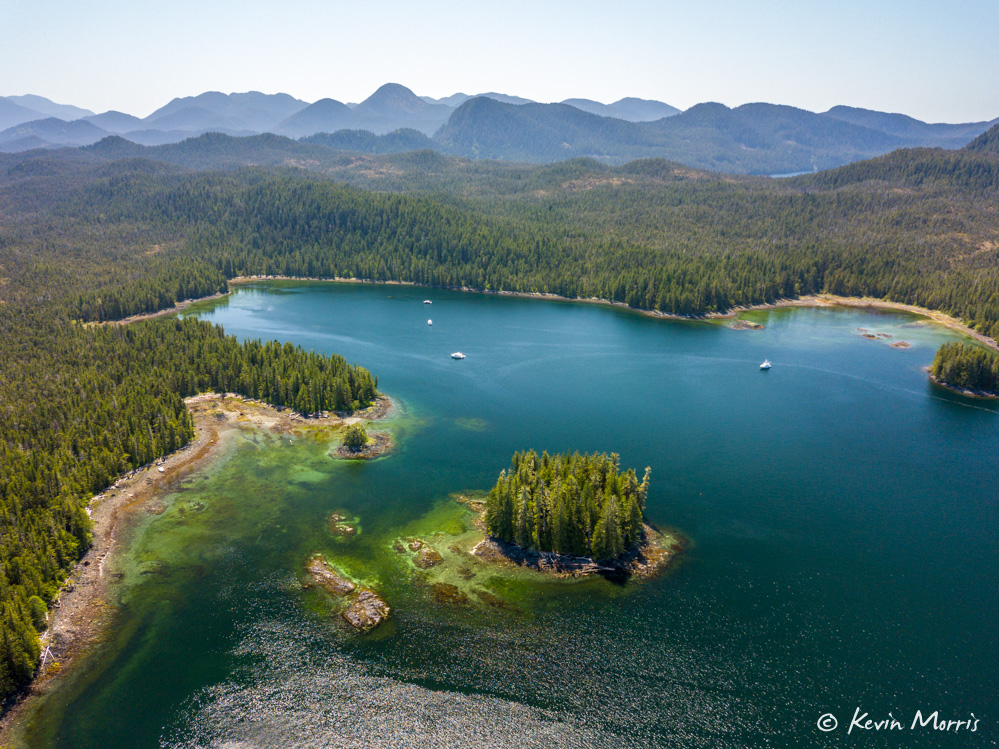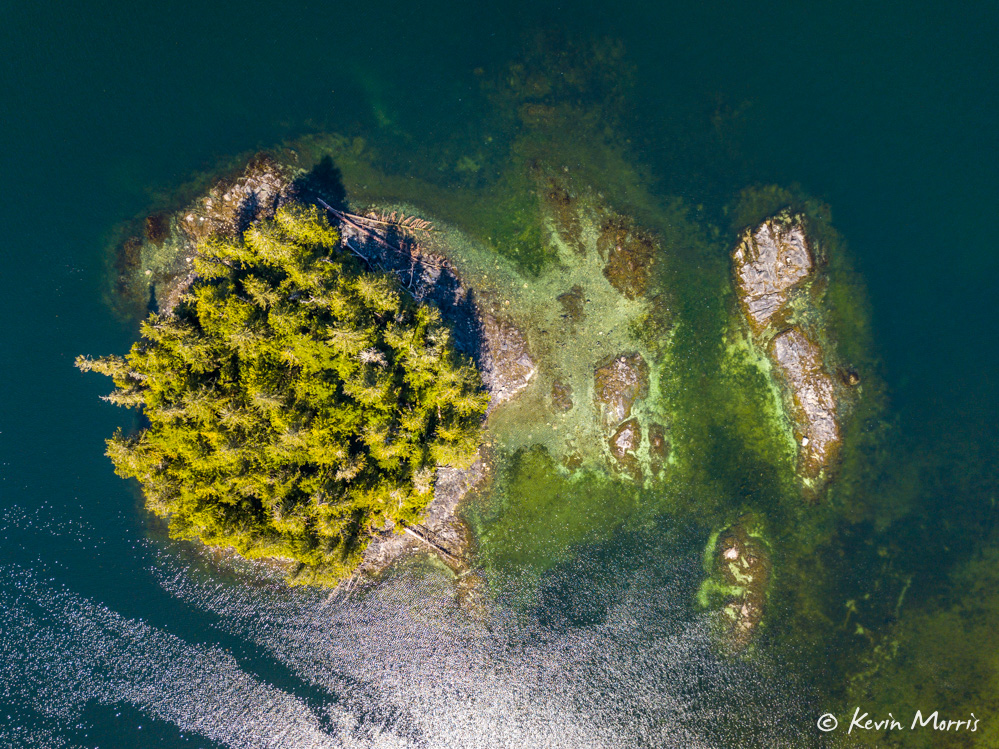 It's amazing how far we've come in the last few weeks and how far we still have to go. We're not yet at the halfway point to Juneau, but psychologically we might as well be. Everyone is getting into the cruising groove, the boats are performing well, and the miles seem to tick by with little effort. It's amazing to watch as the anxieties most people have at the beginning of the trip (Will the boat work? Will we be able to anchor successfully? Will we embarrass ourselves docking?…) melt away. Using the boat each day, anchoring almost every night, discussing concerns and learning from each other helps everyone on the trip become a better cruiser.
Speaking of learning from each other…as we mentioned, Dan helped Ralph get set up for fishing while we were in Shearwater, and today they went out fishing together! The fishermen have been productive thus far and the whole fleet enjoys the fruits of their labor. Dinner tonight: fish ceviche (with fish caught by Dan) and crab enchiladas (with crab caught by Kevin)!
Laura's Crab Enchiladas
This is one of those things I made up on the fly so I don't really have exact measurements. I normally make these very "crab-forward" and use just enough of the extra ingredients to bind the crab as the enchilada filling.
Fresh crab (cooked)
Cream cheese
Sour cream
I like to use a blend of jack, pepper jack, and cheddar cheeses
Green enchilada sauce or tomatillo salsa
Green onions
Jalapeños
Shallots
Garlic
Flour or corn tortillas
Fresh avocado
Cumin
Preheat oven to 350 or 375 (our Force 10 oven takes a LONG TIME to preheat…start early!) Add 1 Tbsp olive oil to large frying pan. Add diced shallot and sauté for a minute or so, then add diced garlic and  jalapeño for another minute or so. Add cream cheese until it gets a little melty, then a big spoonful of sour cream, then a good amount of crab and a little bit of tomatillo salsa if using. It should be gooey but not too saucy. Add a dash of cumin and some fresh ground pepper.
In a glass baking dish spray with olive oil or spread a little enchilada sauce on the bottom, then layout tortillas in U-shapes. Ideally you want the tortillas to just touch side-to-side in the dish. Fill with crab filling, roll tortillas so opening is on the bottom or side (not on the top). Top with enchilada sauce and/or tomatillo salsa, grated cheese of your choice, and maybe some thinly sliced tomatoes and/or fresh jalapeños. Bake in oven for 20-30 minutes until cheese on top is melty. Top with sliced avocado and serve.
___________________________
Today's total: 33.1 nautical miles, 4 hours 20 minutes
Flotilla total: 442.1 nautical miles, 60 hours 58 minutes underway