We've been lucky with the weather so far. We've had sun almost every day, sometimes not until the afternoon and occasionally with some rain showers mixed in, but overall it's been really nice. Yesterday afternoon, clouds moved in, and this morning felt like a typical day on B.C.'s central coast: misty with low clouds clinging to the mountainsides.
Since it was too bumpy yesterday afternoon to run the dinghies up to Mussel Inlet, we'd talked about doing the dinghy excursion this morning. But the sun has spoiled us. Rather than spend three hours driving the dinghies in the rain, we pressed snooze and got a few more hours of sleep.
Our departure time from Windy Bay was dictated by the current at Hiekish Narrows, about 90 minutes into our cruise. Current runs to 4.5 knots, and while the current isn't hazardous, it's much more relaxing to transit near slack. Slack was at 12:20 p.m., and we weren't quite patient enough to wait that long. Instead, we departed Windy Bay around 9:00 a.m. and arrived at Hiekiesh Narrows about an hour early. We had a knot or two of current against us, but it was easily negotiated.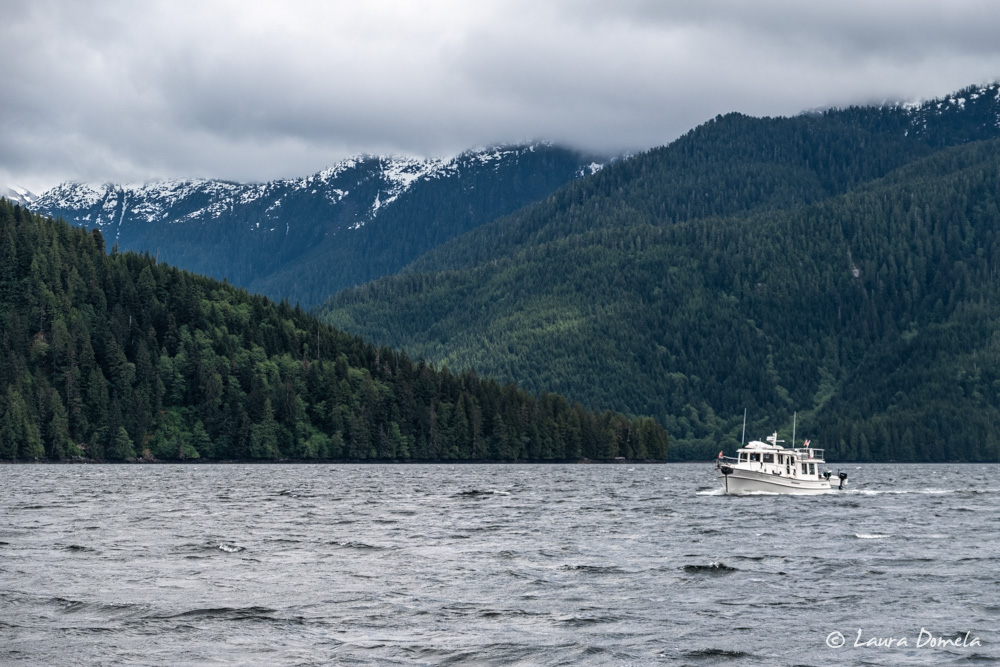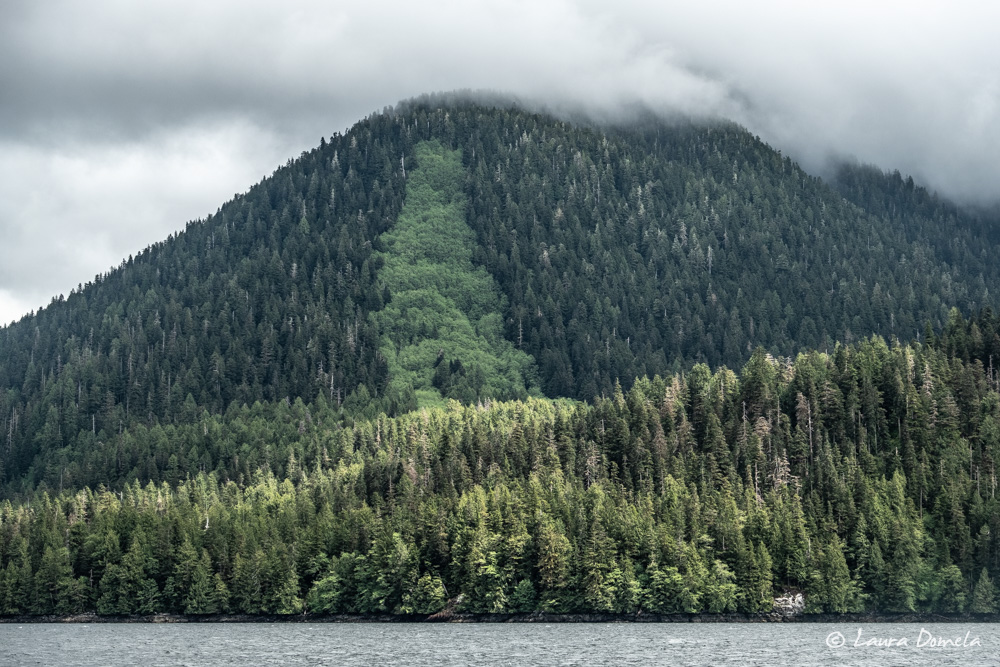 The cruise up Princess Royal Channel was easy. This is a picturesque area, even with the misty, dreary weather. By mid afternoon we were tied up on the primitive floats at Butedale.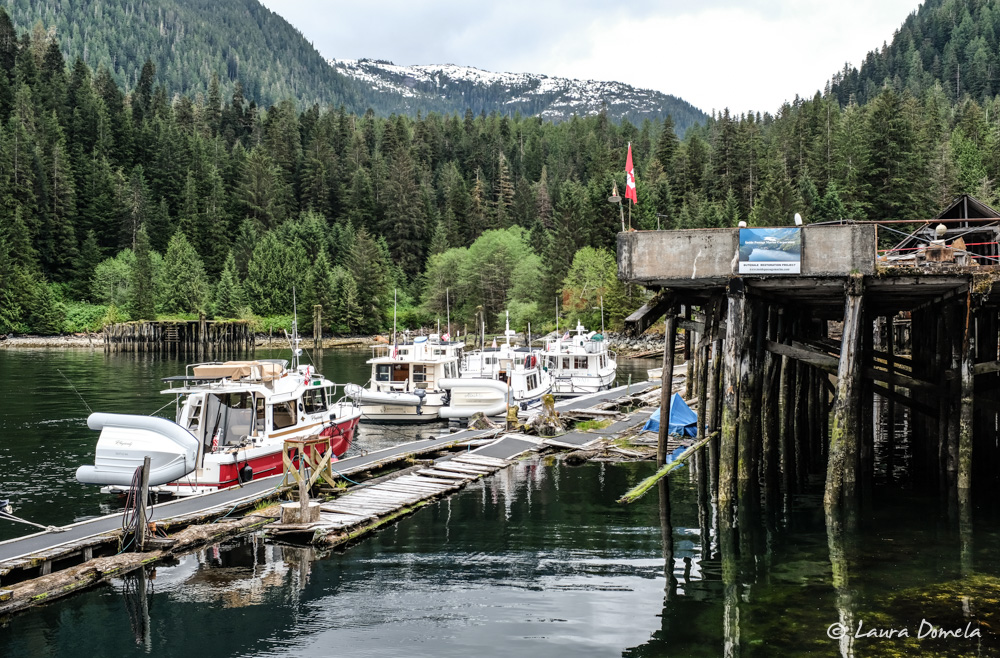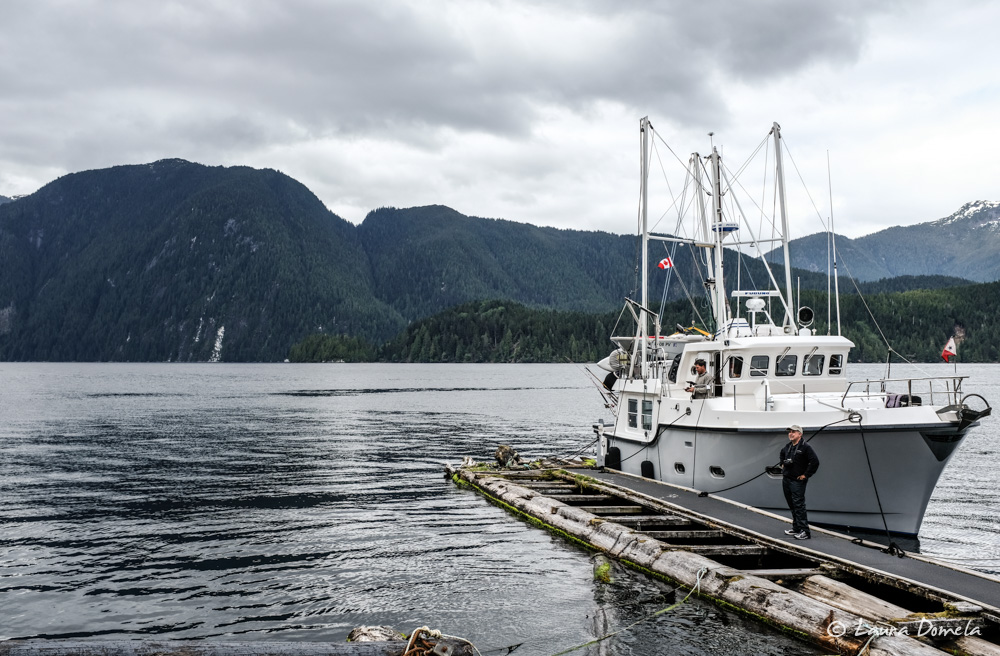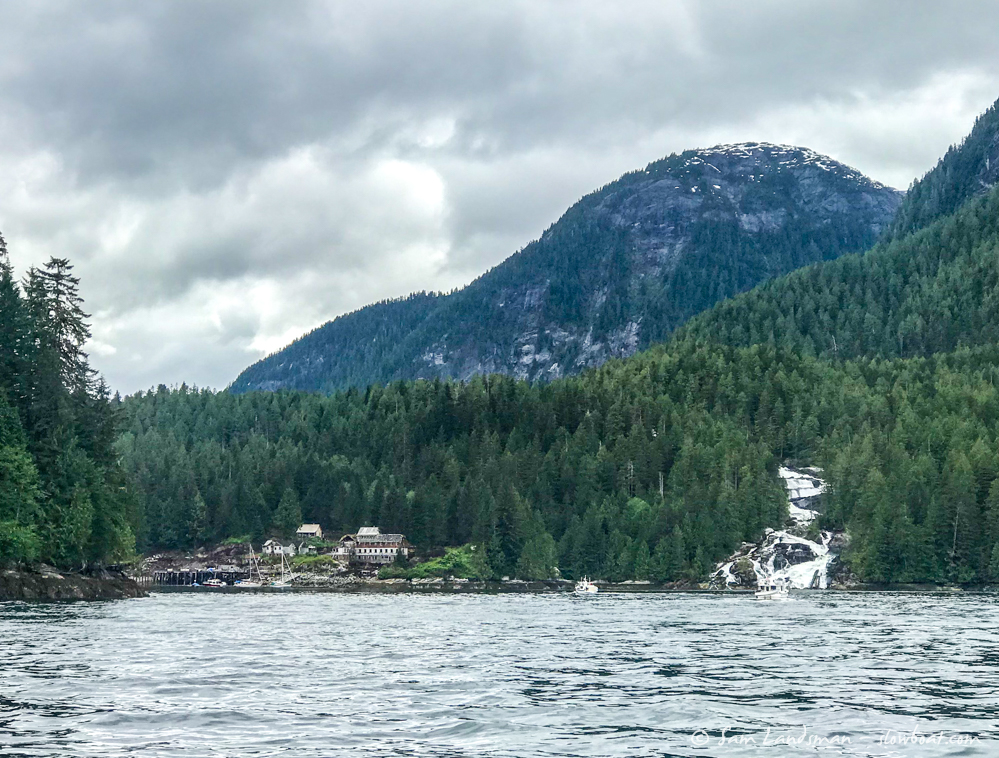 After years of decay, Butedale is beginning to see some changes! Cory, the caretaker for the past several years, left Butedale this winter. Shawn, the owner, brought in bulldozing equipment and has begun removing many of the collapsing old structures. For cruisers this means no shore access since it's just too dangerous. The docks are officially closed, though a "use-at-your-own-risk" philosophy seems to prevail and they were full with cruising boats when we visited. Shawn has some neat ideas for redeveloping the property. We wish him luck!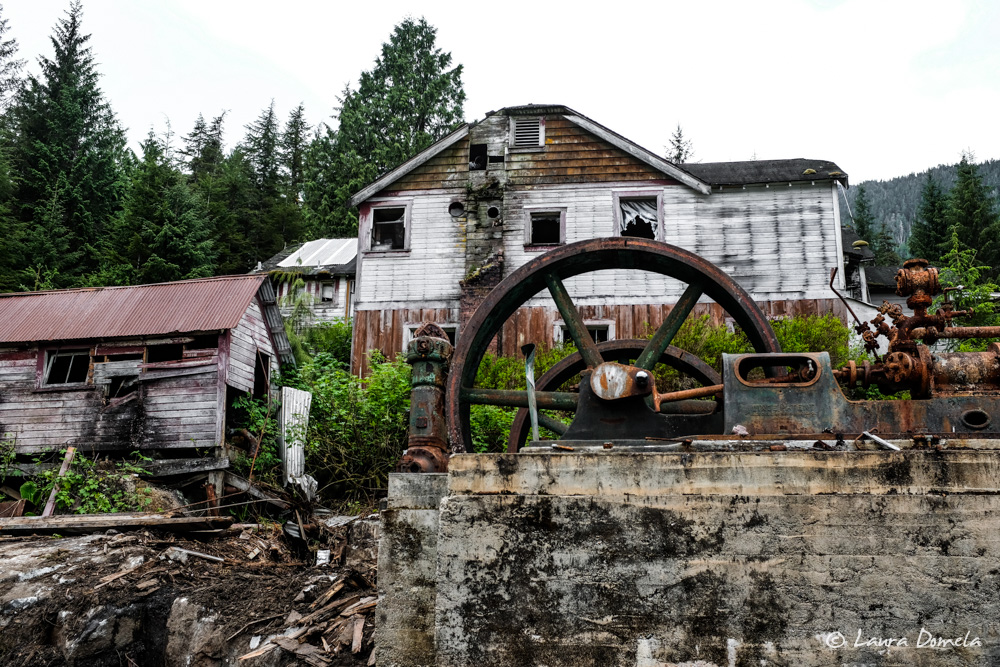 Since we couldn't really explore on shore by foot, we flew the drones! It's interesting to compare the photos from this summer with our visit last summer.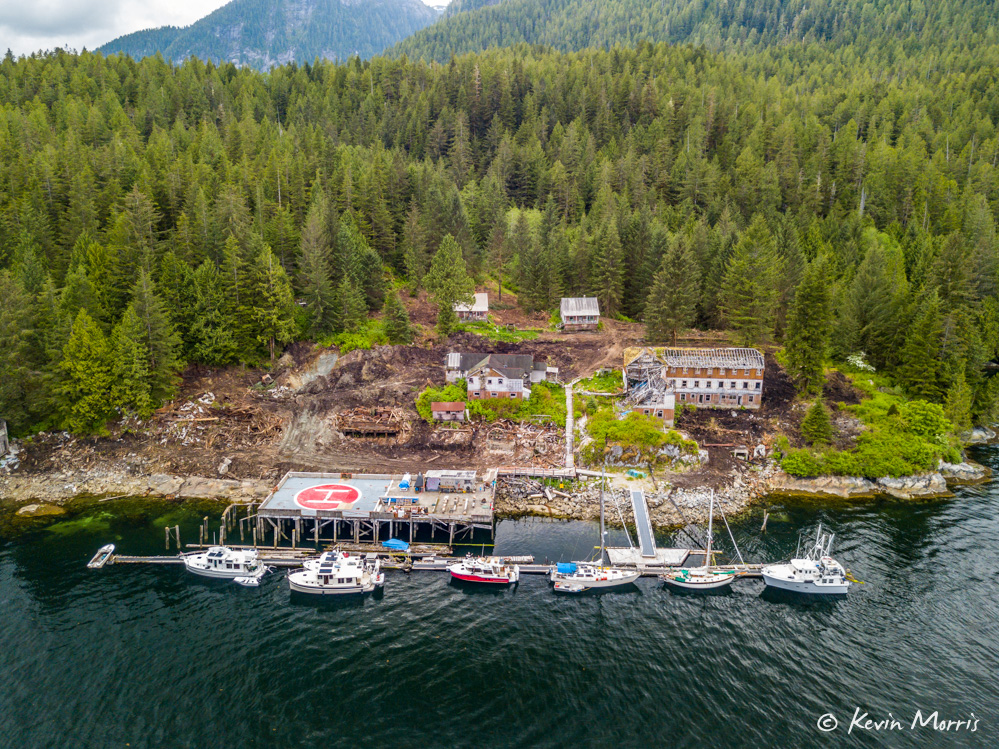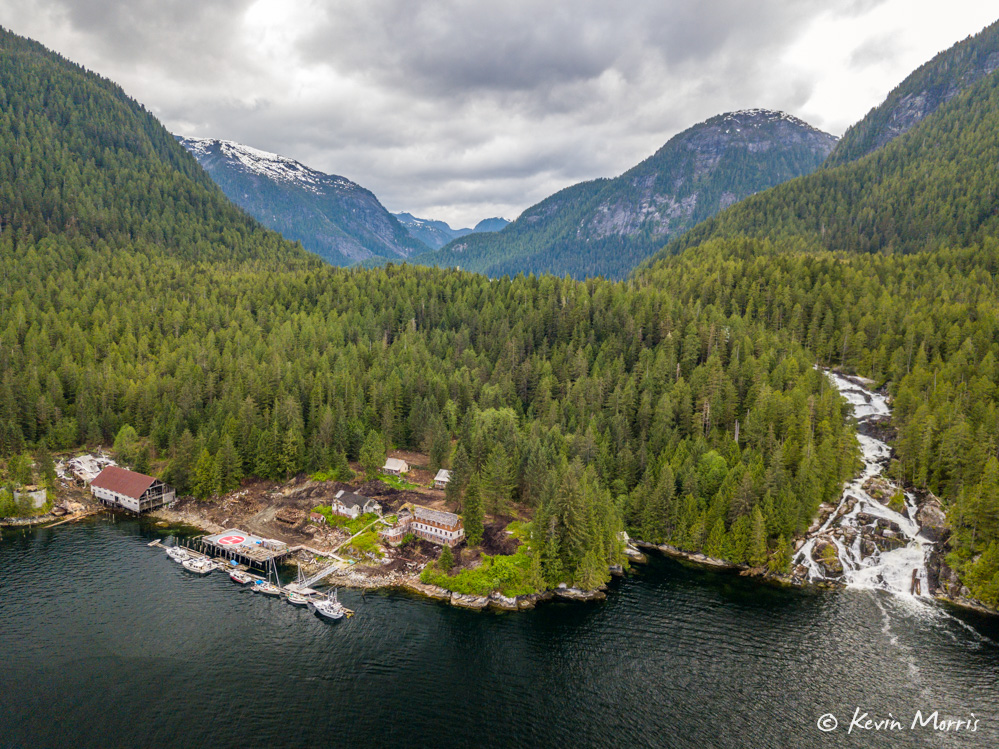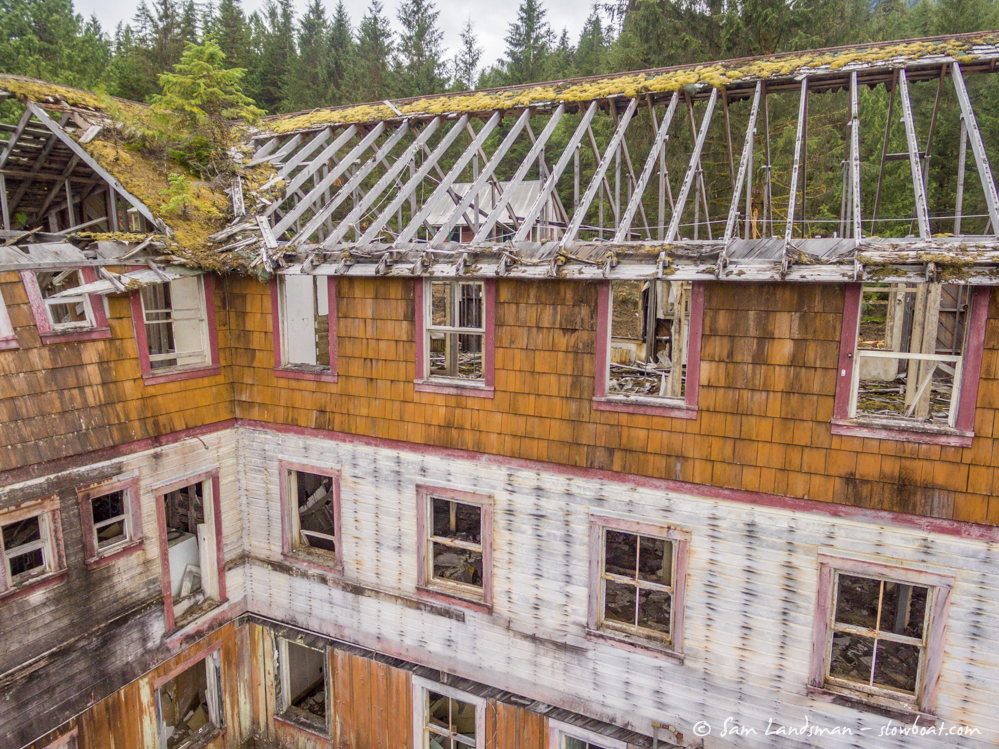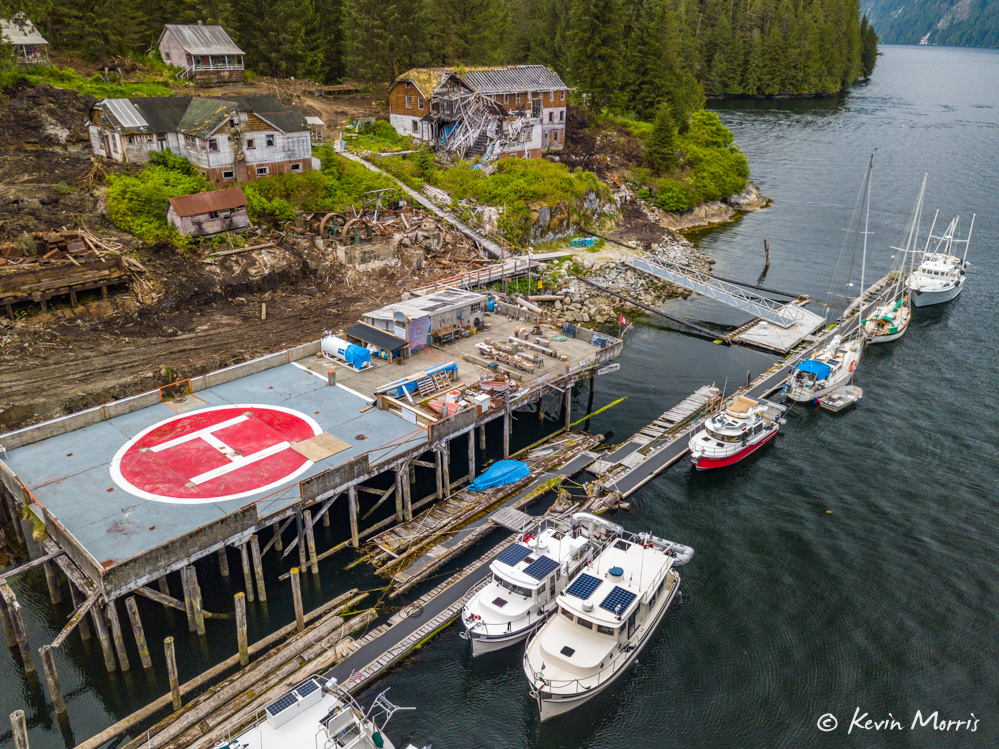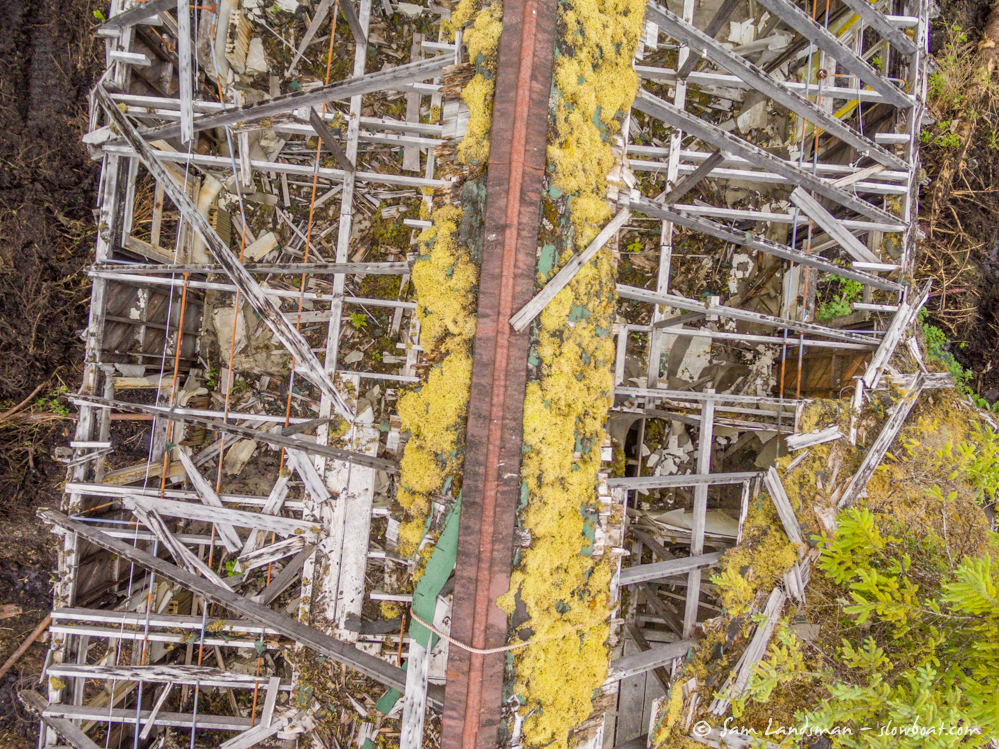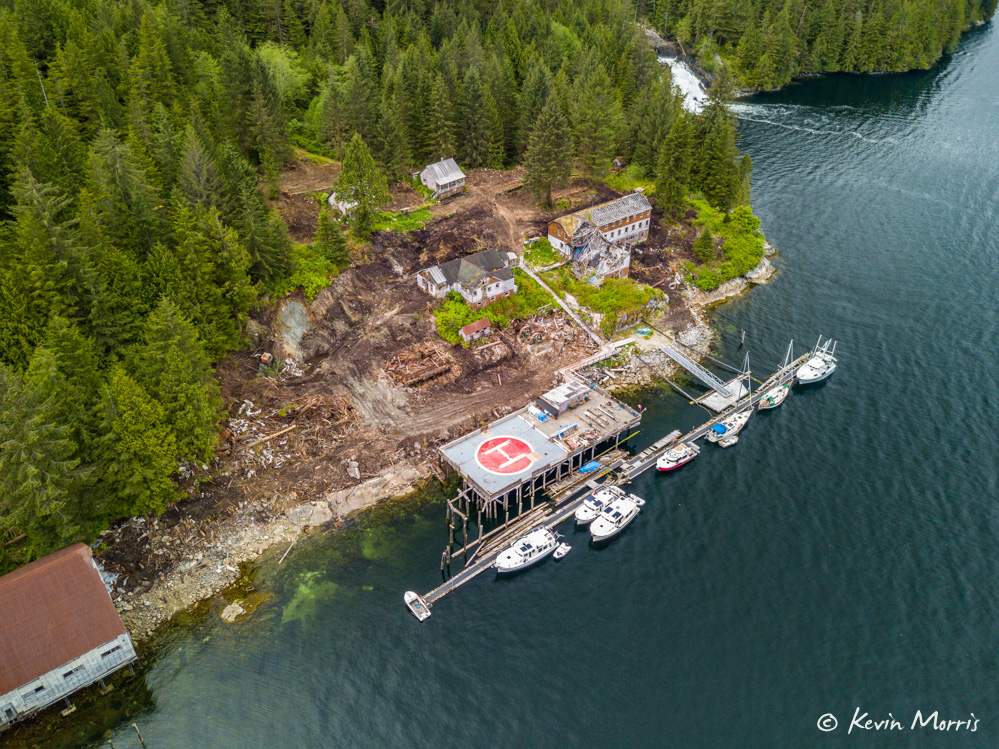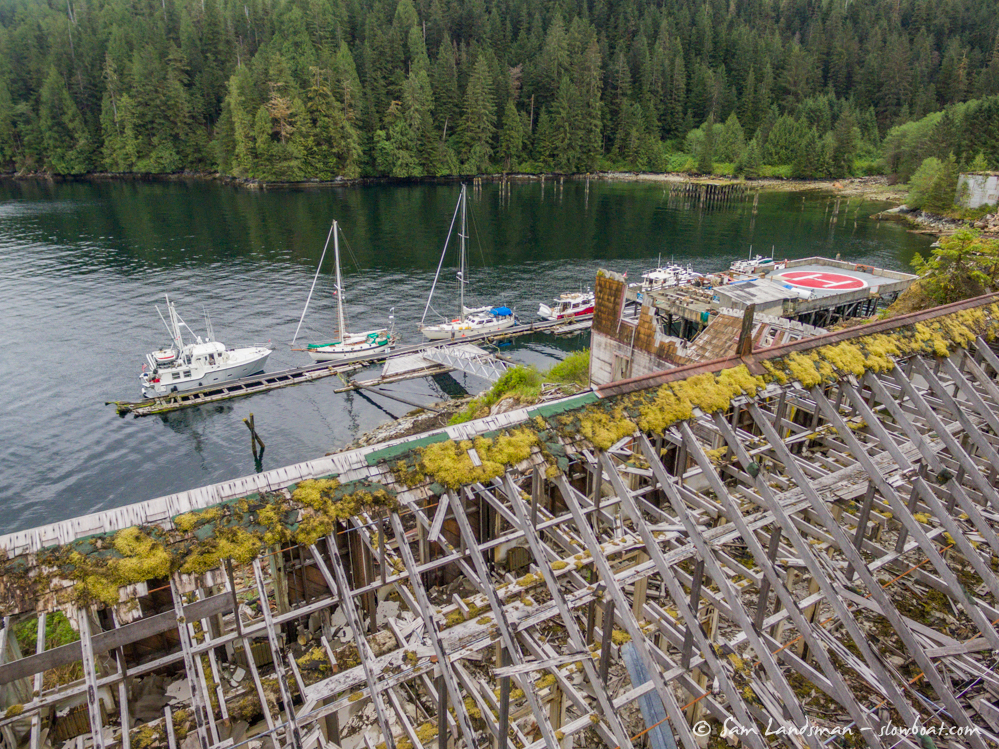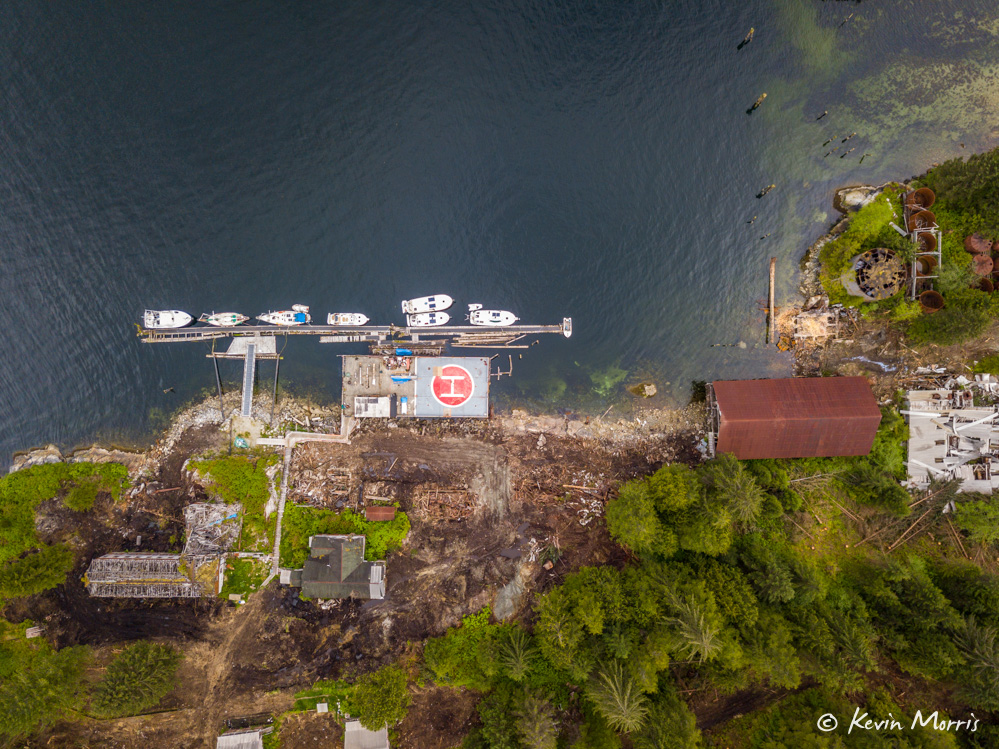 Kevin flew back to get a view of the lake: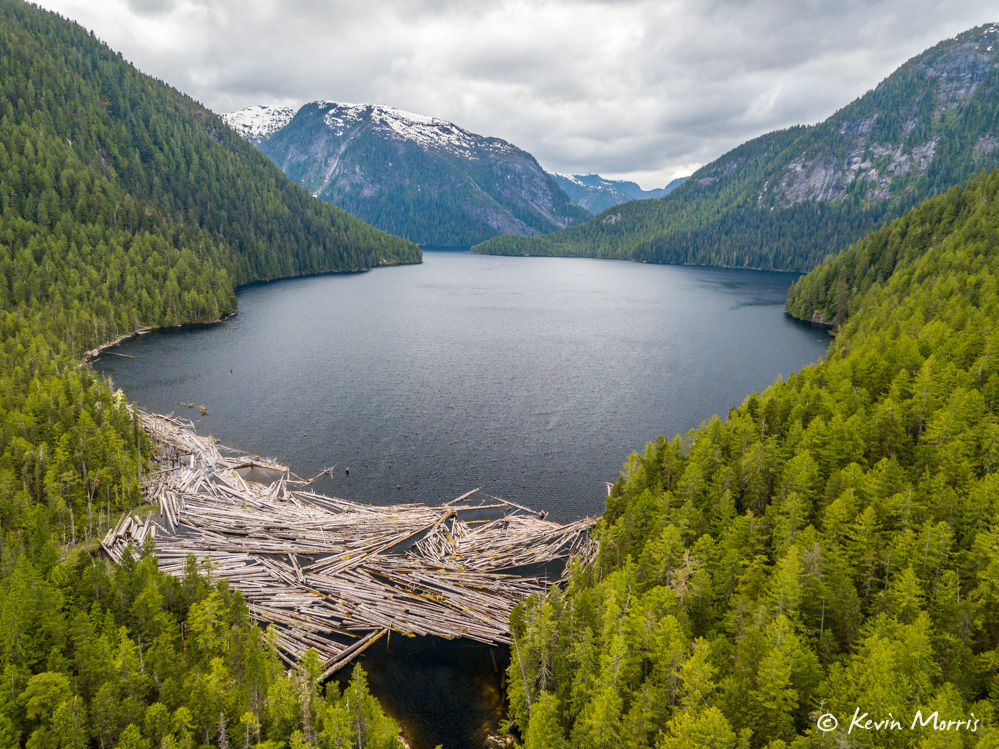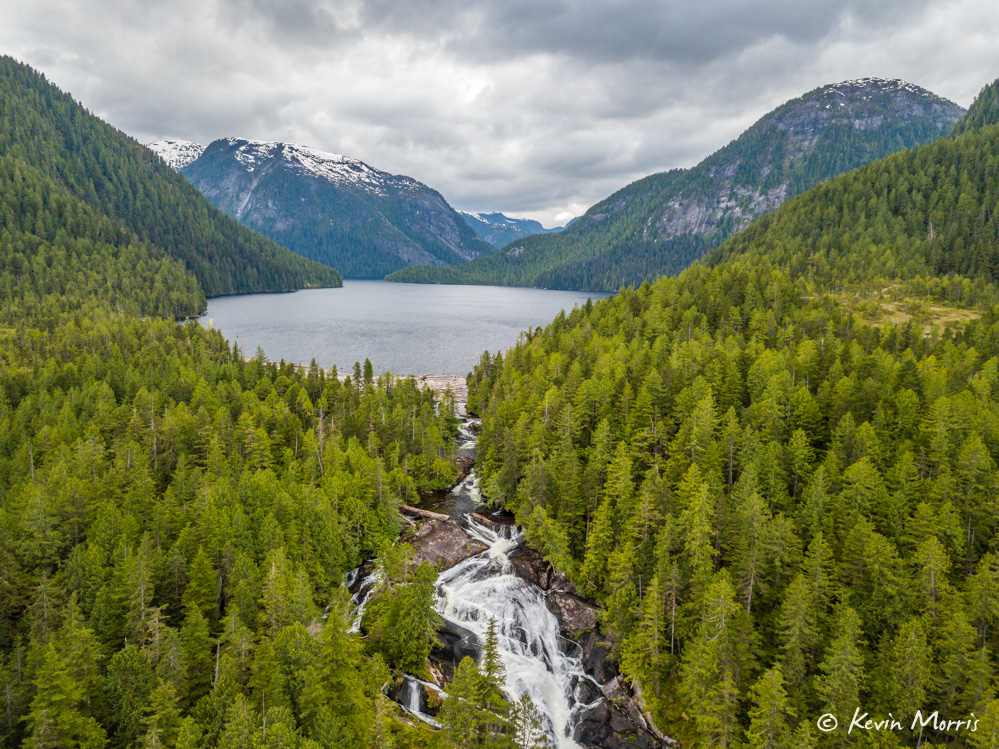 Today is Dan and Eileen's 18th anniversary! Happy Anniversary!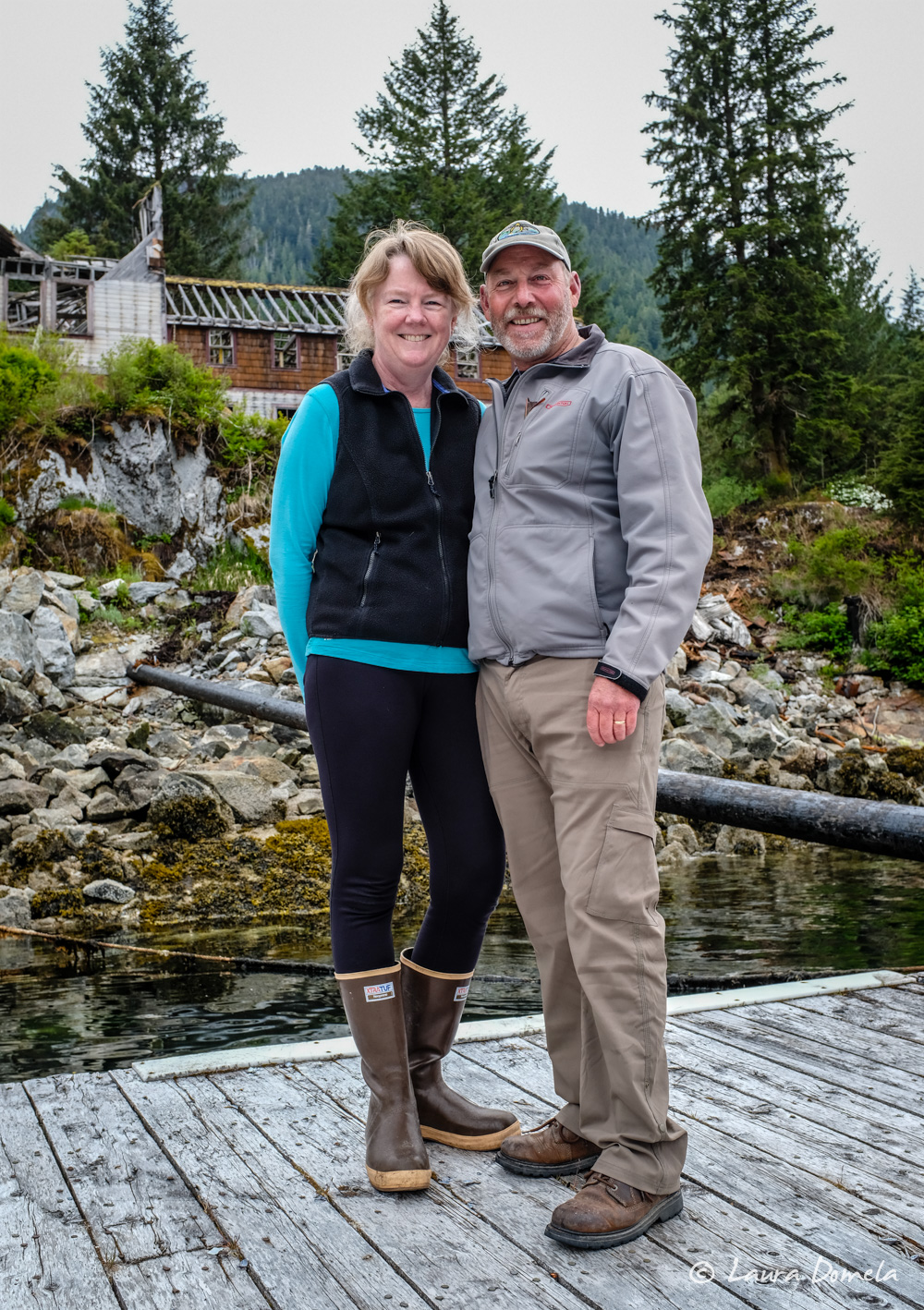 We had two big Dungeness in the trap at Windy Bay this morning, and we decided to try cooking them in the Instant Pot pressure cooker.
Steamed Dungeness Crab (Instant Pot Mini)
Ingredients:
Two fresh Dungeness crabs, cleaned and each split in half
¾ c water (or a combination of water, fresh lemon, white wine
A few sprinkles of Old Bay seasoning
Instructions:
Pour liquid into Instant Pot, add seasoning, then crab. Put the lid on and set manual high power for 5 minutes. When timer goes off, quick release the steam valve.
Vent outside to keep your boat crab-smell-free.
This works great and is a super easy cleanup!
__________________________________
Today's total: 33.2 nautical miles, 4 hours 45 minutes
Flotilla total: 504.7 nautical miles, 70 hours 4 minutes underway