The weather in Ketchikan for the past two days has been typical Ketchikan — gray and windy and raining sideways. This is a town that averages more than 150 inches of rain per year. Seattle's 37.5 inch total is paltry in comparison.
We only intended to stay in Ketchikan for two nights, but the weather on the day we planned to depart was truly bad. At the dock, we recorded 1.4 inches of rain, wind near 30 knots, and a high temperature of just 51 degrees. A good day to stay in port.
We used our time in Ketchikan to catch up on chores. Everyone did laundry, shopped for groceries, picked up packages from Frontier Shipping, and did some boat projects.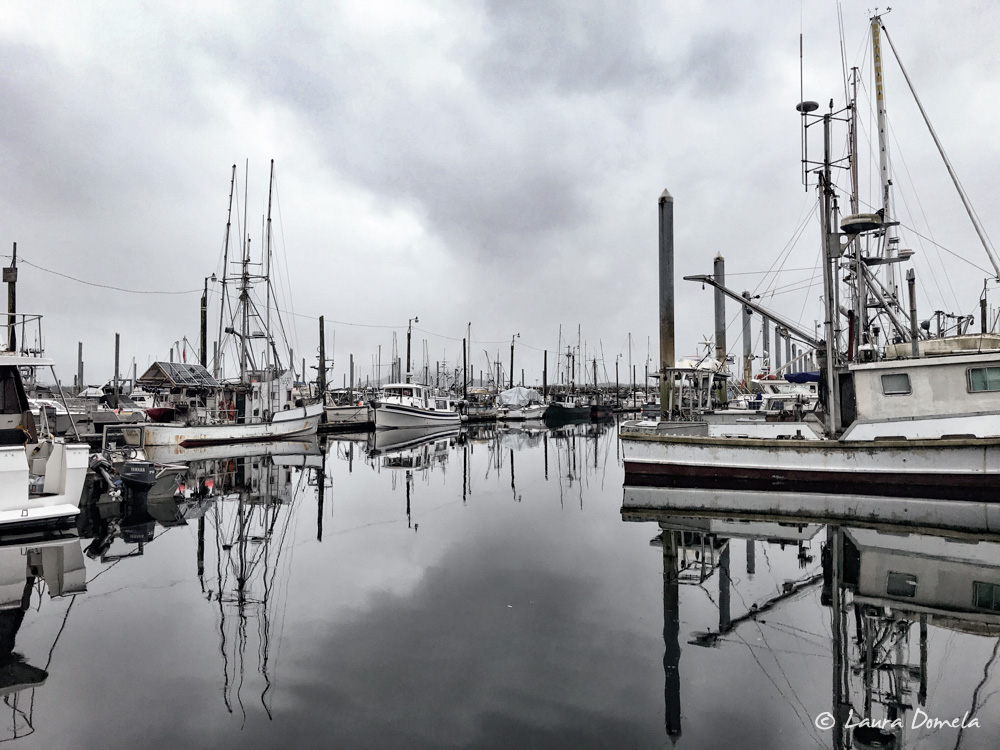 While in Ketchikan, a few of us stopped by Tony Fleming's Venture for a visit and a tour. Tony founded Fleming Yachts—highly regarded for their quality, beauty, and timeless practicality—more than 30 years ago. He's now retired and enjoying the cruising life aboard Venture, hull #1 of the Fleming 65 series. He creates great movies and blogs of his cruises here.
We've long been impressed with the attention to detail on Fleming boats we've visited. Things like fully redundant windlasses and ground tackle (yes, two sets of everything installed and ready to go!), extraordinary attention to noise and vibration isolation, and logically arranged interior spaces and systems. We thoroughly enjoyed talking with Tony and his crew about boat building, cruising, and the Pacific Northwest!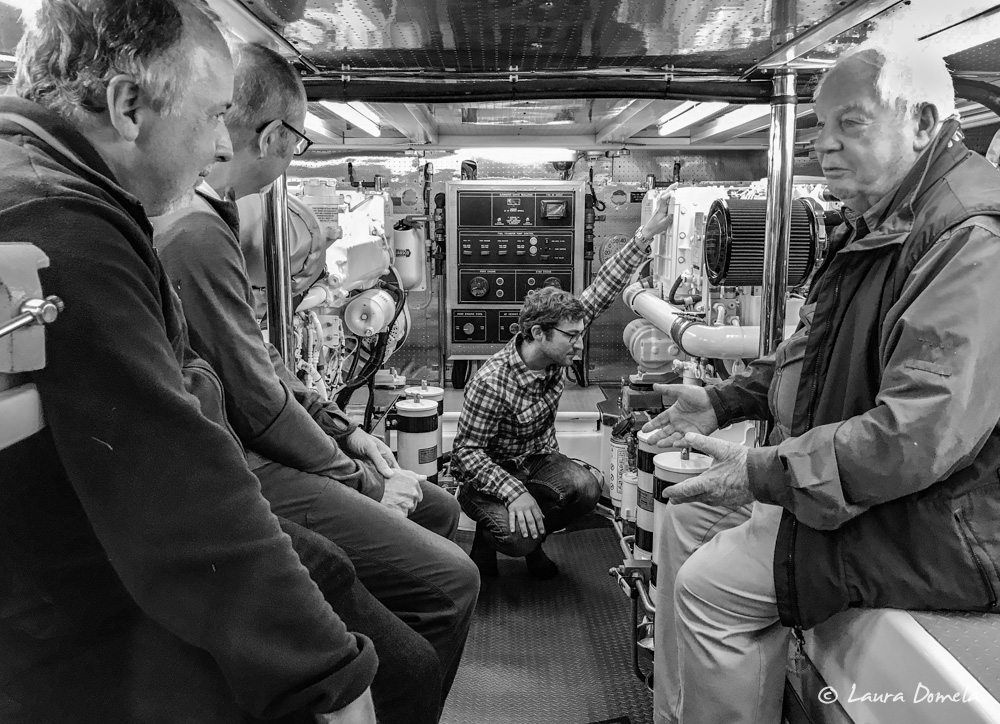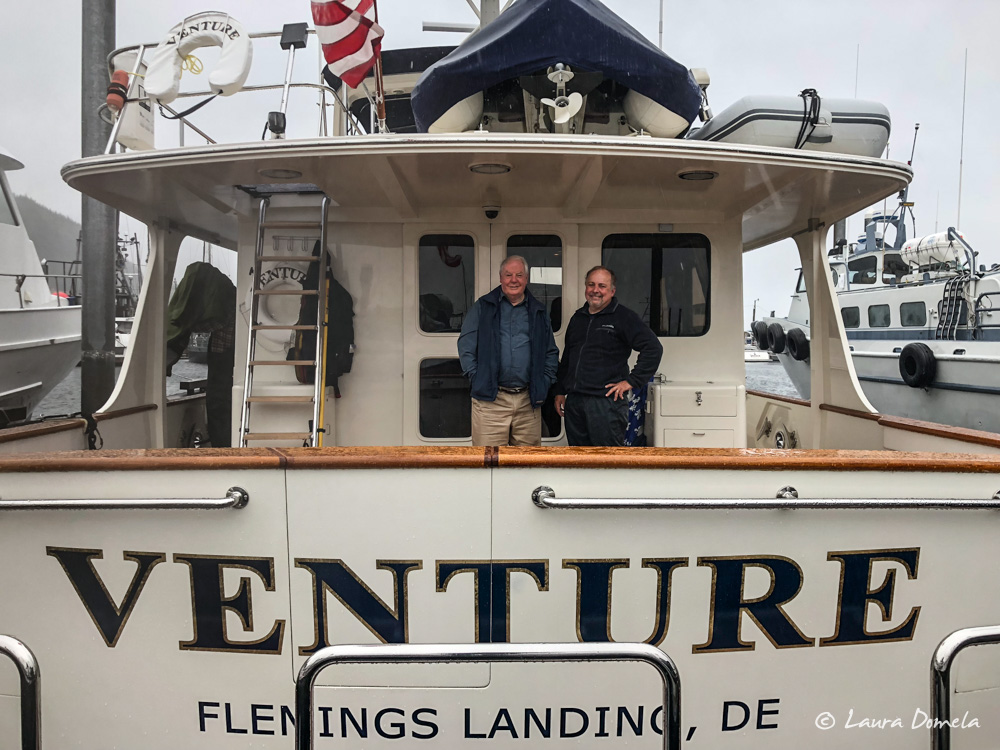 We'd planned to do one more dinner out as a group, but in the afternoon after a few more chores in the sideways rain, we collectively vetoed that plan in favor of staying inside our cozy boats, eating leftovers or whatever on our own.
Tomorrow we're off to Kasaan, weather permitting.