Today's forecast for Clarence Strait: SE wind 20kts diminishing to 15kts in the afternoon. Seas 4 ft. Rain. We saw nothing over 10kts, about a 1ft chop, and only a tiny bit of drizzle for our cruise across Clarence. (We left Ketchikan around 7:30 a.m.)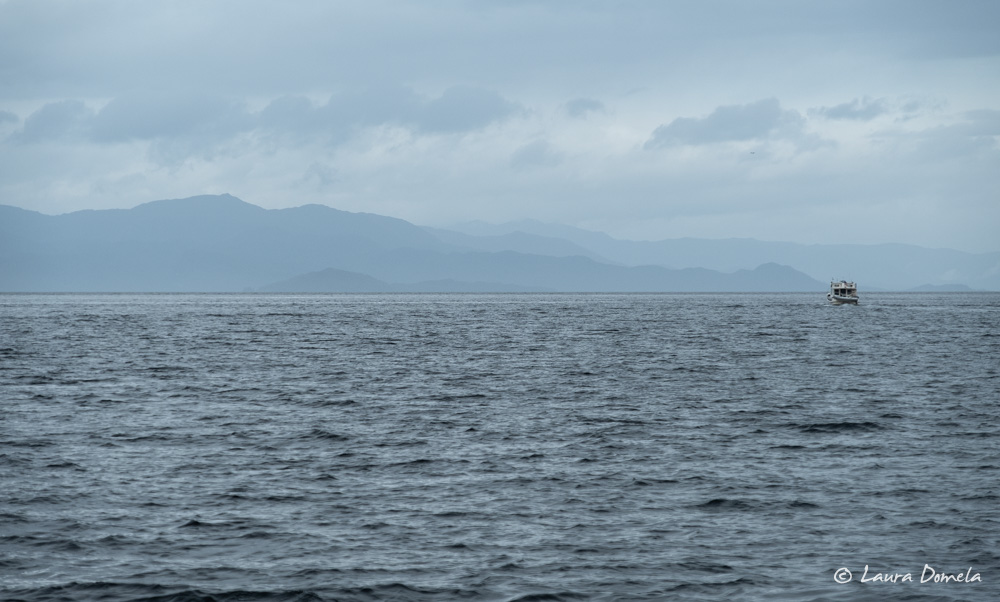 But once we entered Kasaan Bay the wind picked up to 16kts or so and finding a non-bumpy spot on the dock was a bit of a challenge. Also, it started raining as soon as we arrived. We got everyone tied up nicely though and then headed off to meet friends Stormy and Bonnie Hamar.
Stormy and his wife Bonnie own Kasaan Arts in Kasaan. Stormy apprenticed under Master Carver Stan Marsden and was the lead carver on the restoration of the Chief Son-i-hat longhouse restoration project that was completed in 2016. He has now returned to his passion of making Haida style canoes. Bonnie is an artist as well, and works in a variety of materials: paint, glass, rawhide, regalia, jewelry, and cedar woven hats. Kasaan Arts specializes mainly in cedar items: canoes, paddles, totem poles, signs, hats, and plaques, but they also create hand painted items such as drums, textiles, and regalia.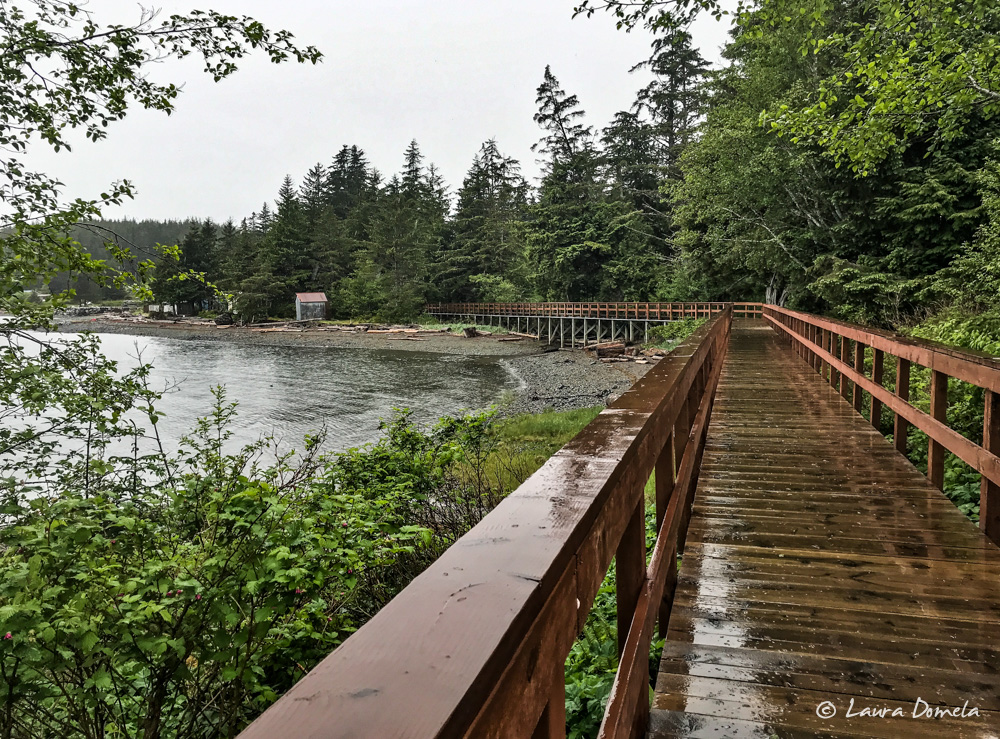 Kevin and I met Stormy back in 2015 when we visited Kasaan for the first time when he was working  on the restoration of the longhouse. We learned a lot about the longhouse and the village of Kasaan, and ended up coming back the following year for the re-dedication of the fully restored longhouse (Naay I'waans, also called the Chief Son-i-hat Whale House). We documented this visit extensively in this post here.
Here's a very brief history: The Haida arrived in Southeast Alaska around 200 years ago from Haida Gwaii. The first clan leader to arrive took the name Son-i-hat. Son-i-hat's household settled at the Old Kasaan village (Gasa'aan) site as early as the 1700s (in nearby Skowl Arm). After the first Son-i-hat passed on, his nephew (born in 1829) took and carried on the Son-i-hat name. The village grew to include up to 500 people living in 18 lodges with up to 60 totem poles. In 1862, a smallpox epidemic killed almost ninety percent of the population in Old Kasaan. Son-i-hat moved his remaining family to a new site (about 10 miles to the north) to a new house he built in 1880. The new house Naay I'waans, was nicknamed the "Whale House."
By October 2011, the Whale House had fallen into disrepair and a plan was made for its restoration. A team of four carver/craftsmen was tasked with rebuilding the Whale House using traditional methods and with as much of the original components and material as possible. Five years later, the work was complete, and in 2016 the village of Kasaan (population normally around 50 people) was packed with about a thousand visitors celebrating the re-dedication of the only remaining Haida longhouse in the United States.
_________________________
I contacted Stormy and Bonnie when I knew we might have time to bring the flotilla into Kasaan, and they offered to meet up with us, give us some about the history of the totems and the longhouse, and show us Stormy's studio where he is almost finished with a 14ft red cedar canoe that he has carved from a single tree. What a treat!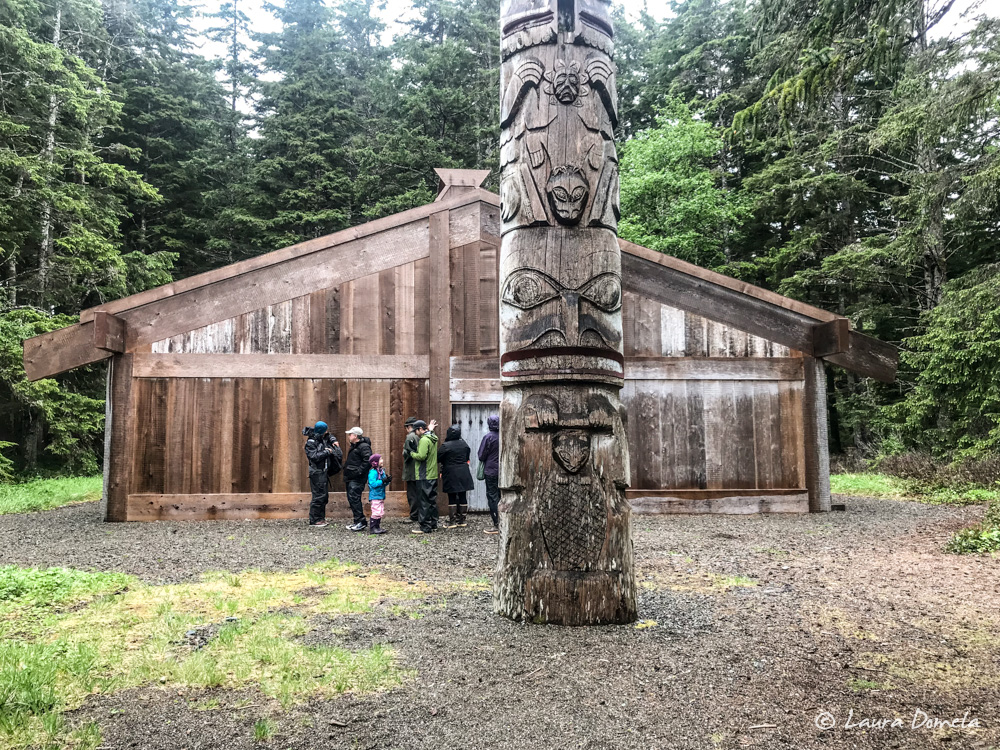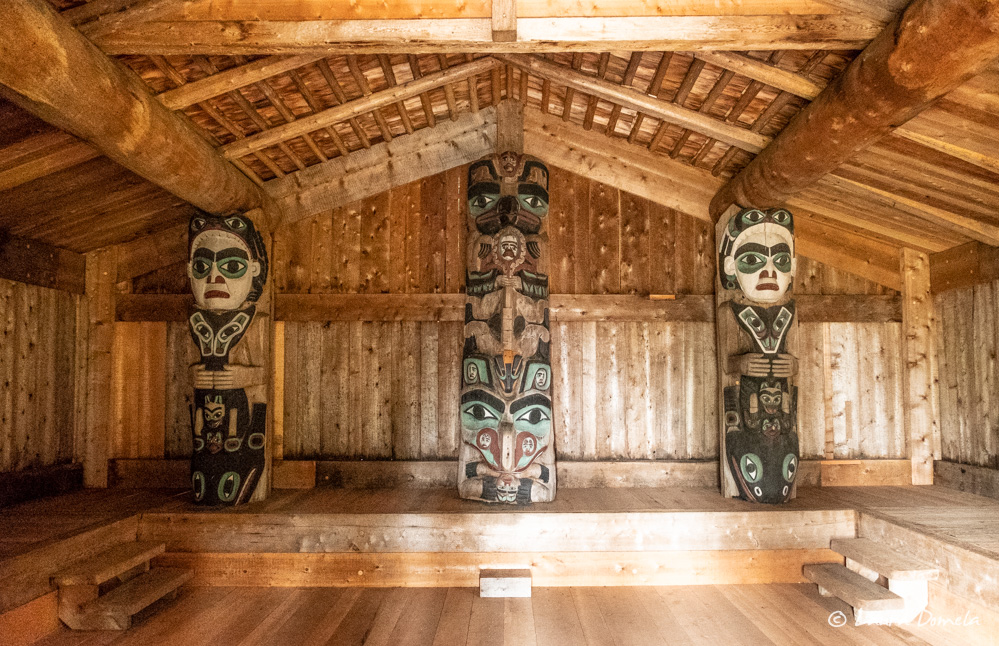 Next we walked a ways further up the trail to Stormy's shop, where he shared with us his current project — a 14 foot cedar canoe carved from a single tree.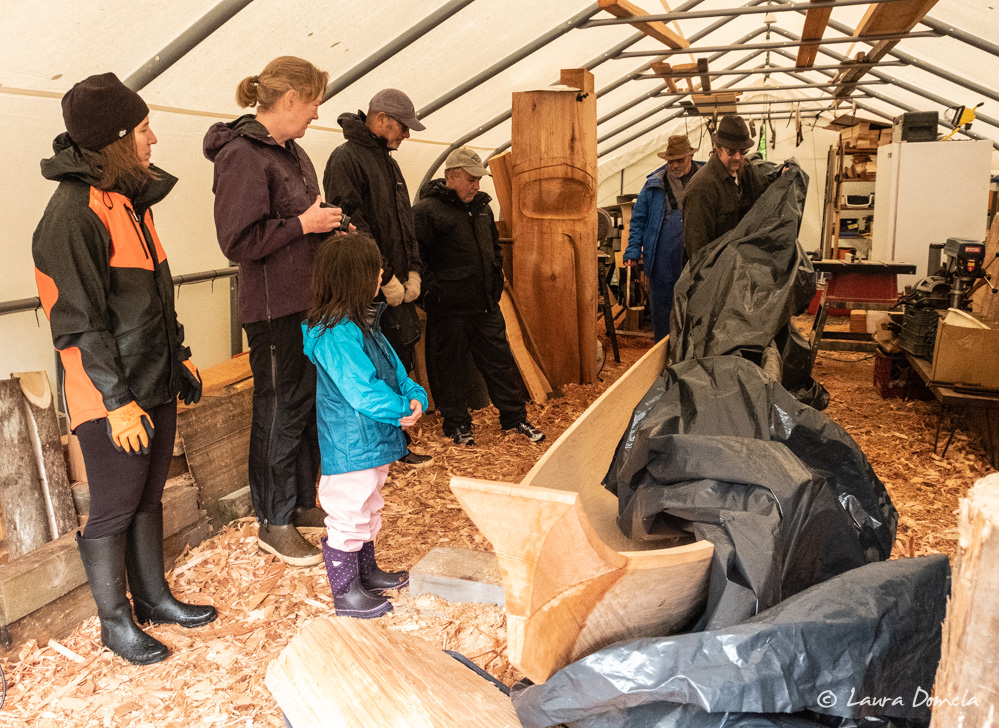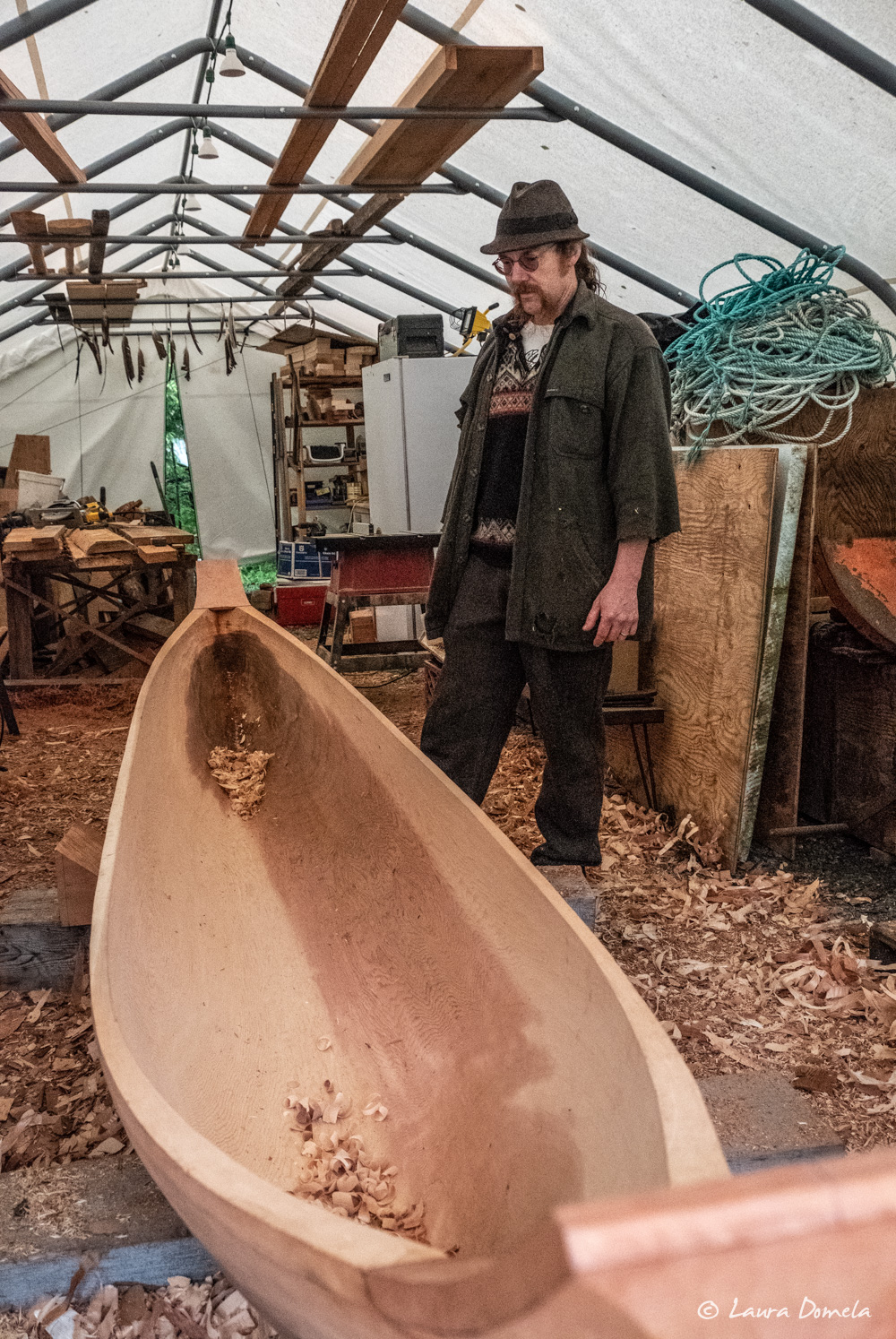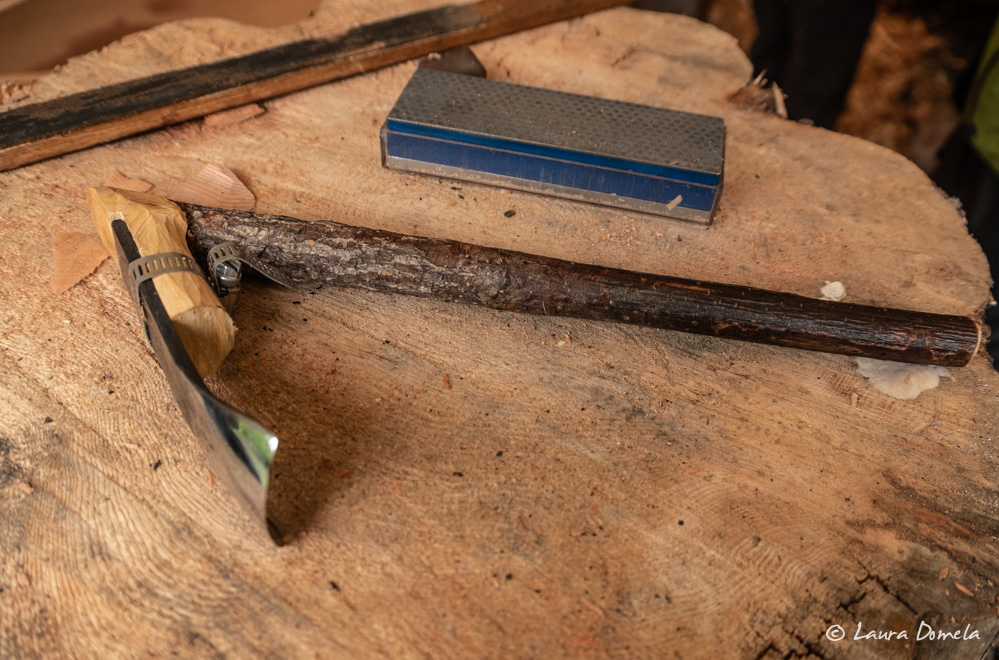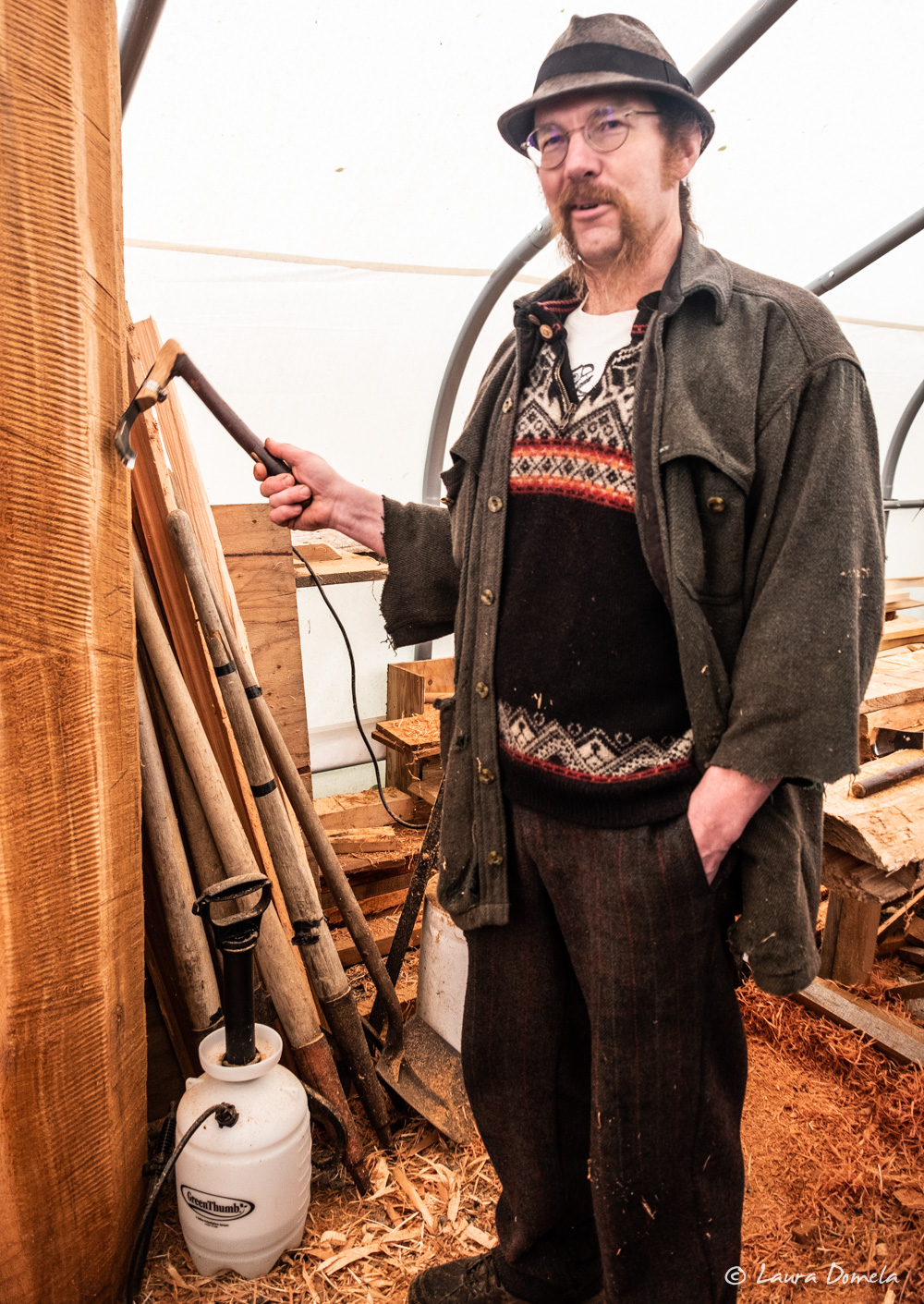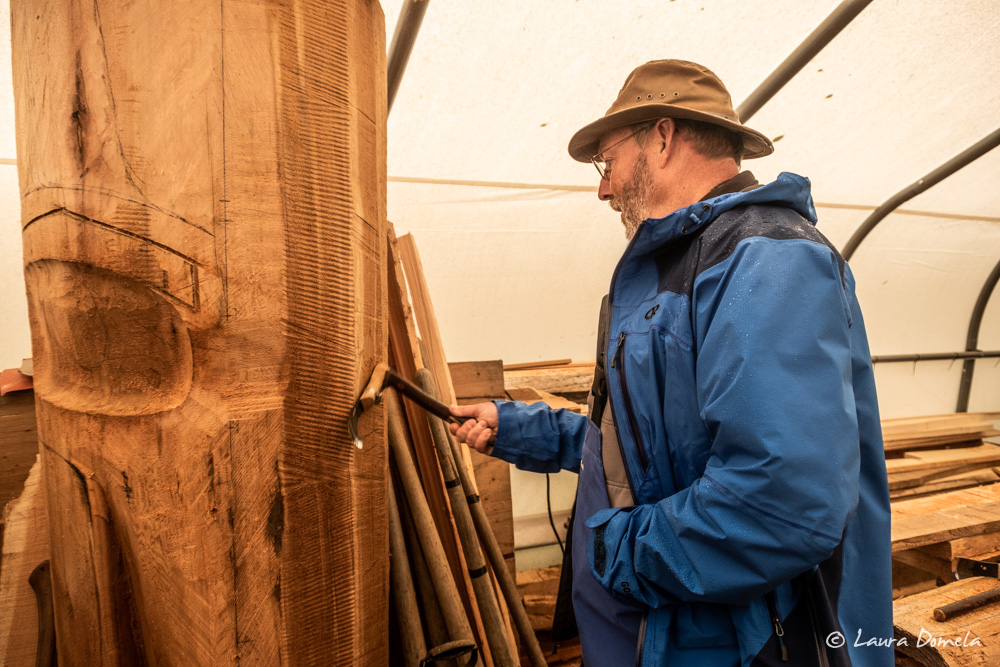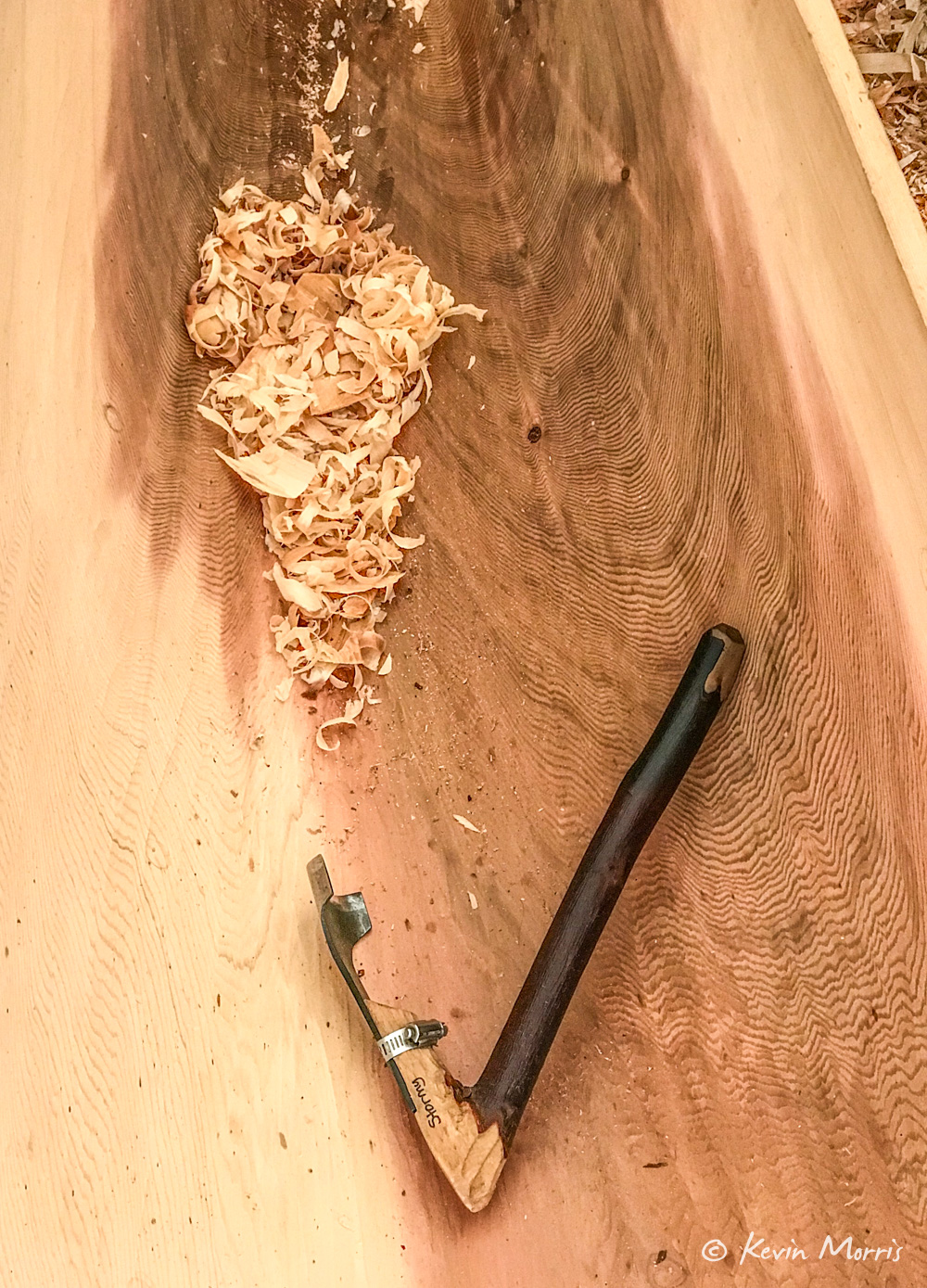 Stormy chatted with us all about canoes, carving techniques, tools, steaming and shaping the canoes, and much more. It was super interesting and the group really enjoyed the visit. After we'd spent a while in the canoe studio, Bonnie and Stormy invited us into their house to see some canoe models and have some coffee and tea (and a taste of smoked seal for the adventurous types).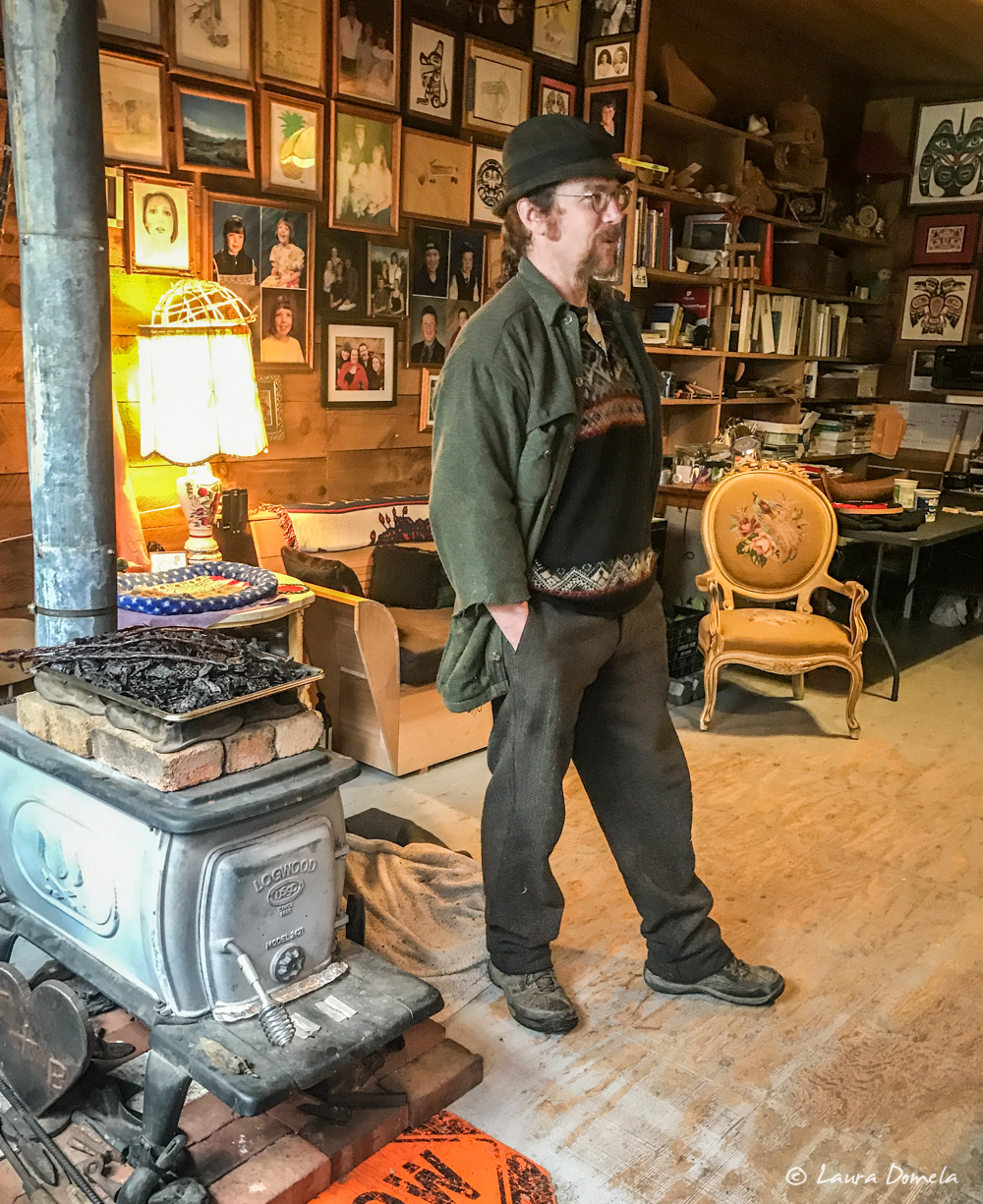 They were over the top with their hospitality and we really enjoyed the visit!
We returned via a trail back to the longhouse, but decided to take a quick detour over to the graveyard to see the graves of Chief Son-i-hat and his wife, as well as others buried here in this waterfront, forested cemetery.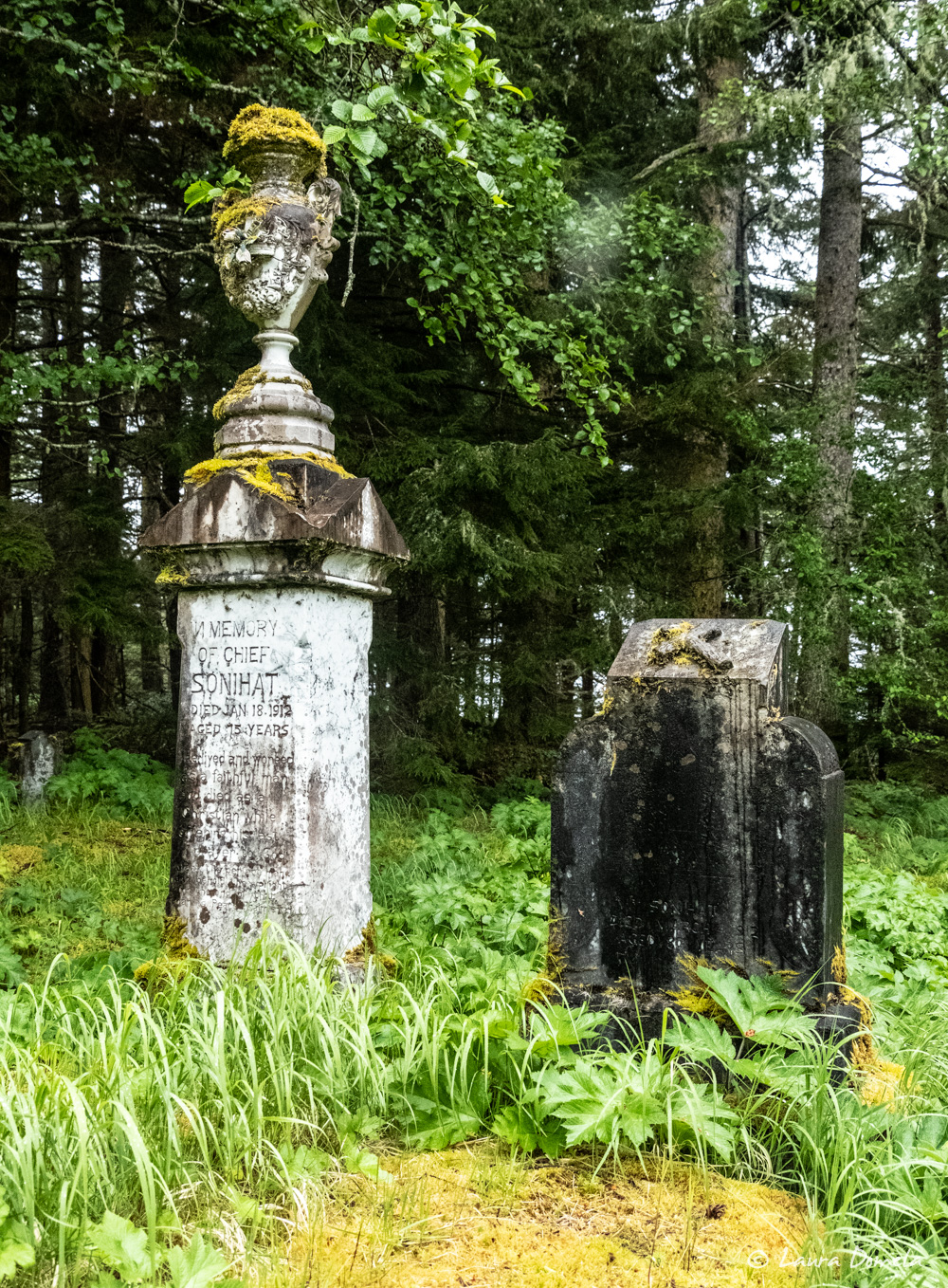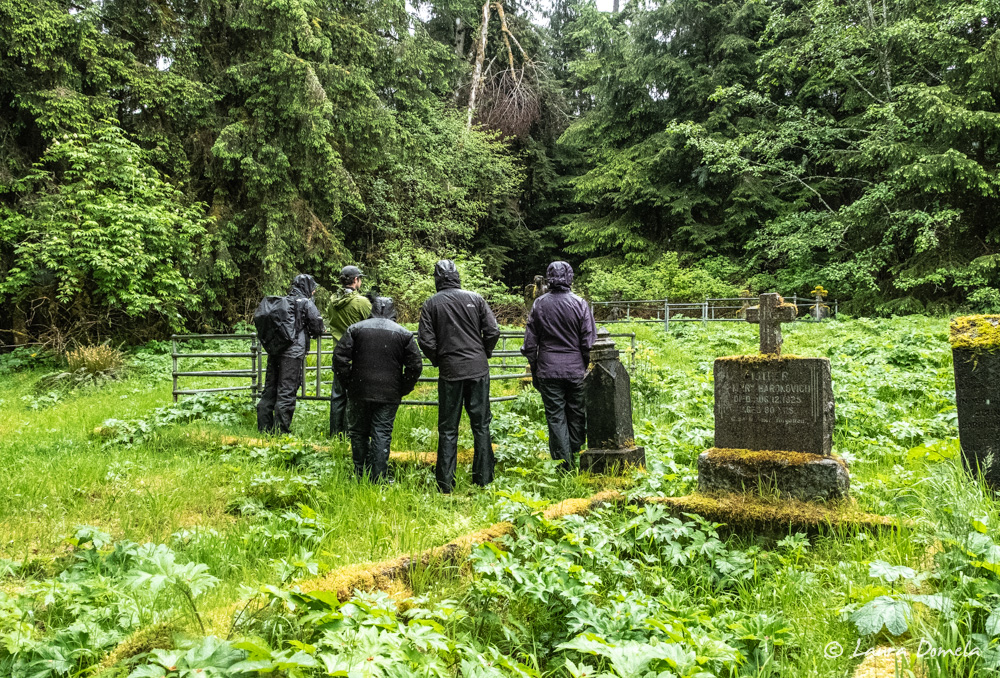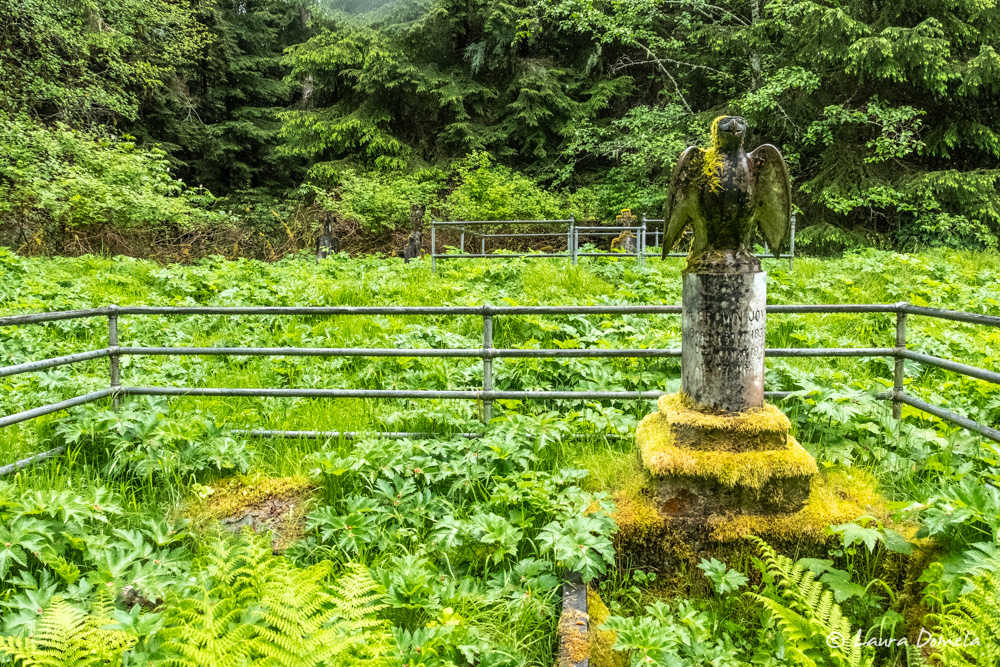 After the graveyard visit some of us stopped at the Totem Trail Cafe for a late lunch/early dinner. We had some delicious sandwiches, and then made our way back to the boats!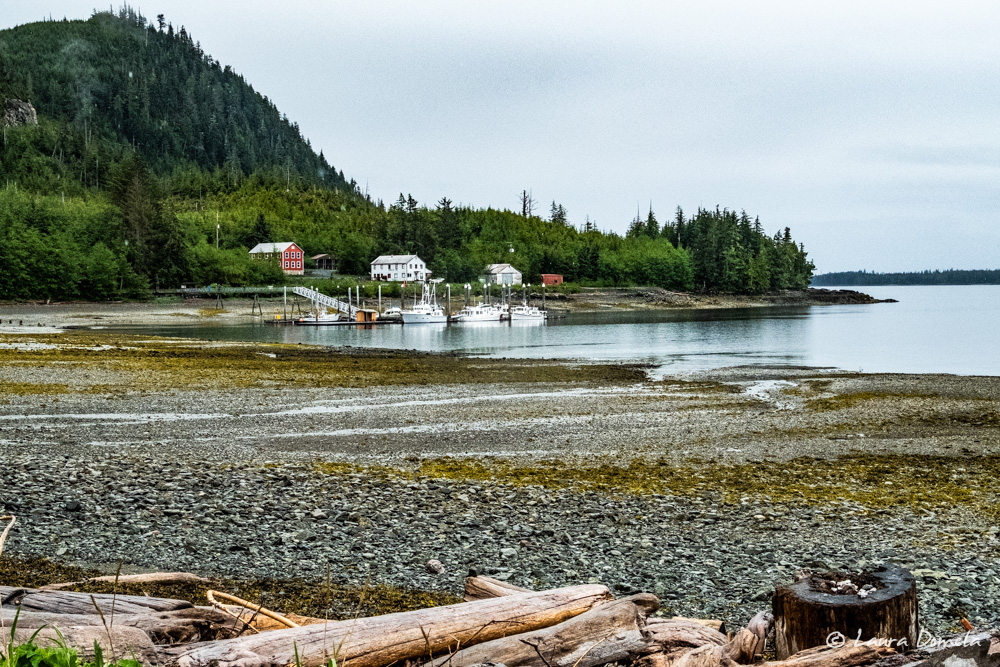 Today's total: 28.6 nautical miles, 3 hours 59 minutes
Flotilla total: 718.6 nautical miles, 97.59 hours underway