In past years, we went straight from Meyers Chuck to Wrangell, a 50+nm run. This year, we decided to break it up with a stop in Thoms Place. This way, we have a relaxed day leaving Meyers Chuck, and then can make the short hop to Wrangell the following day and have much more time to explore town. And we get an extra night anchored in a beautiful, remote cove!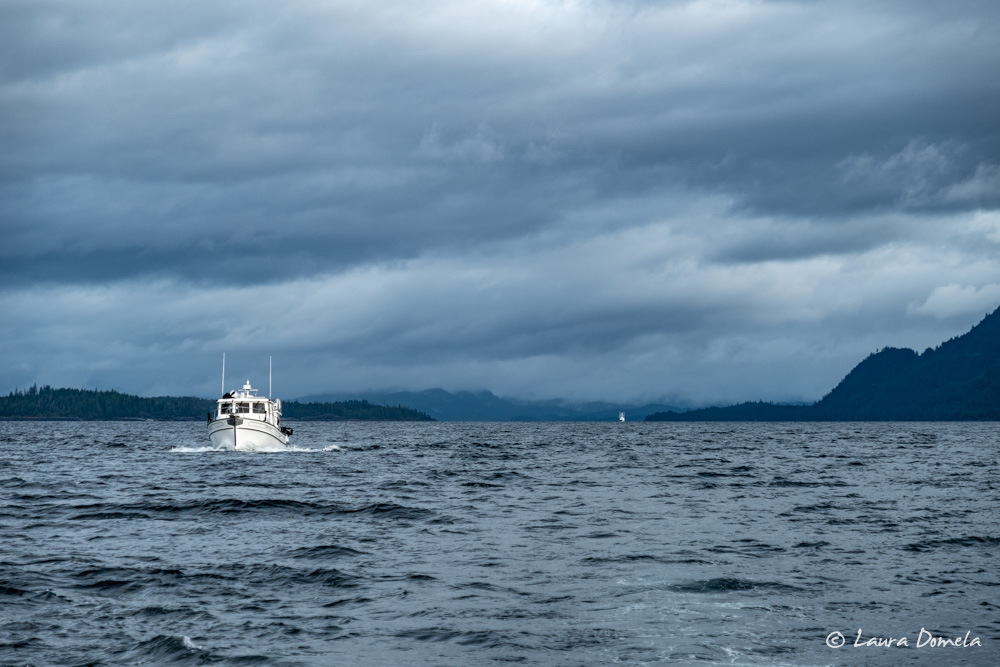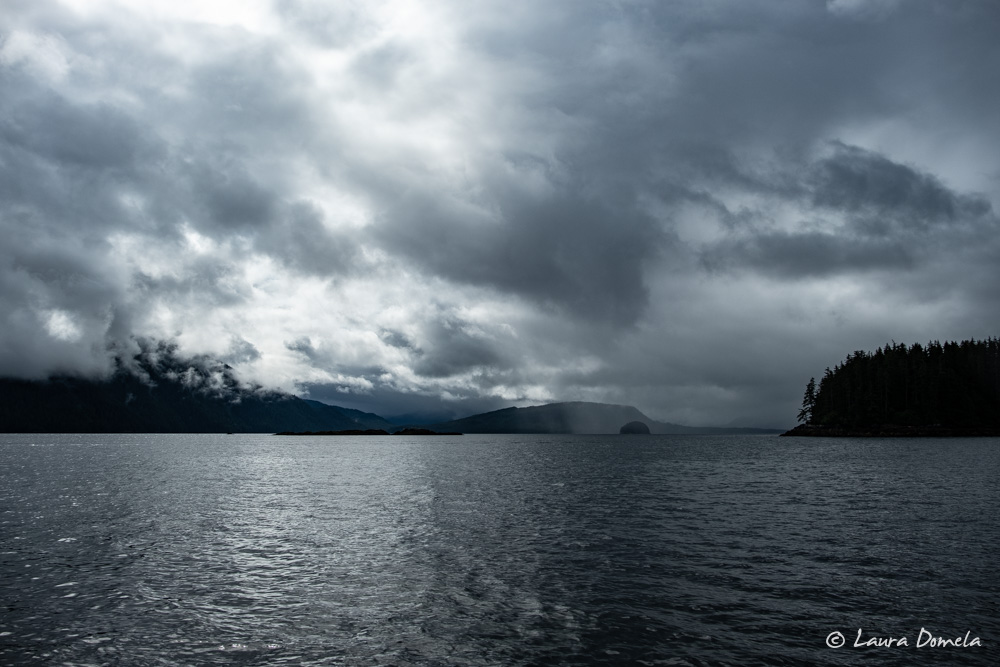 Ralph on Rhapsody was treated to a show by some feeding humpbacks and shared these photos with us: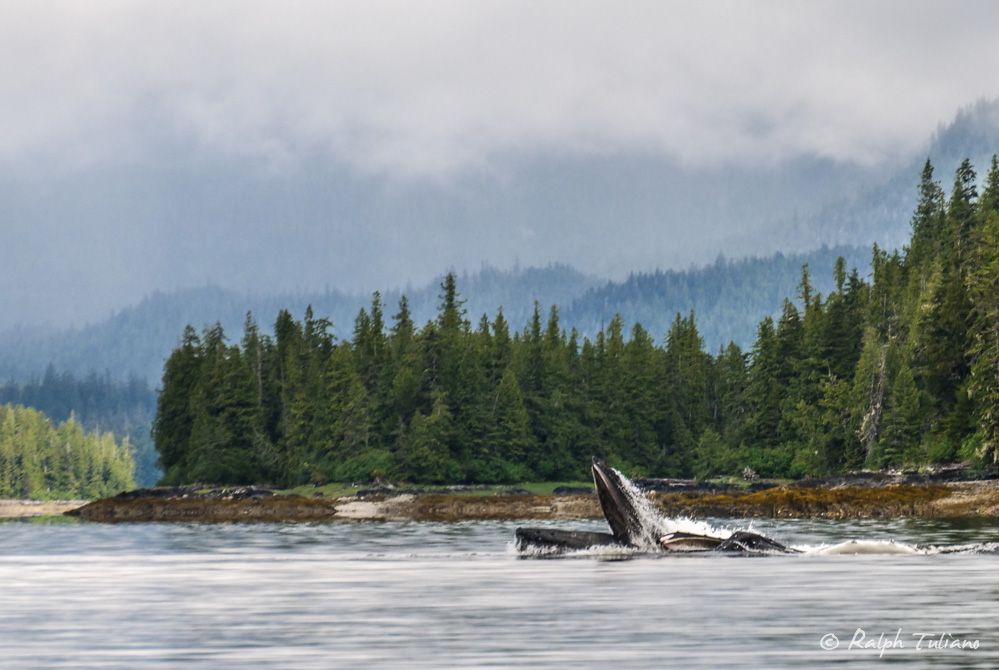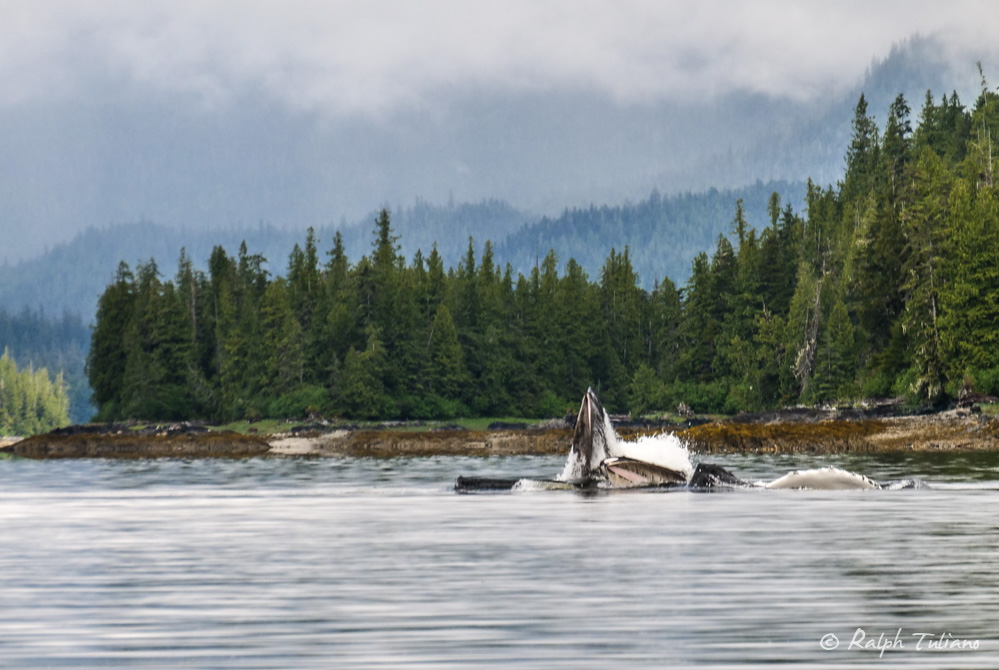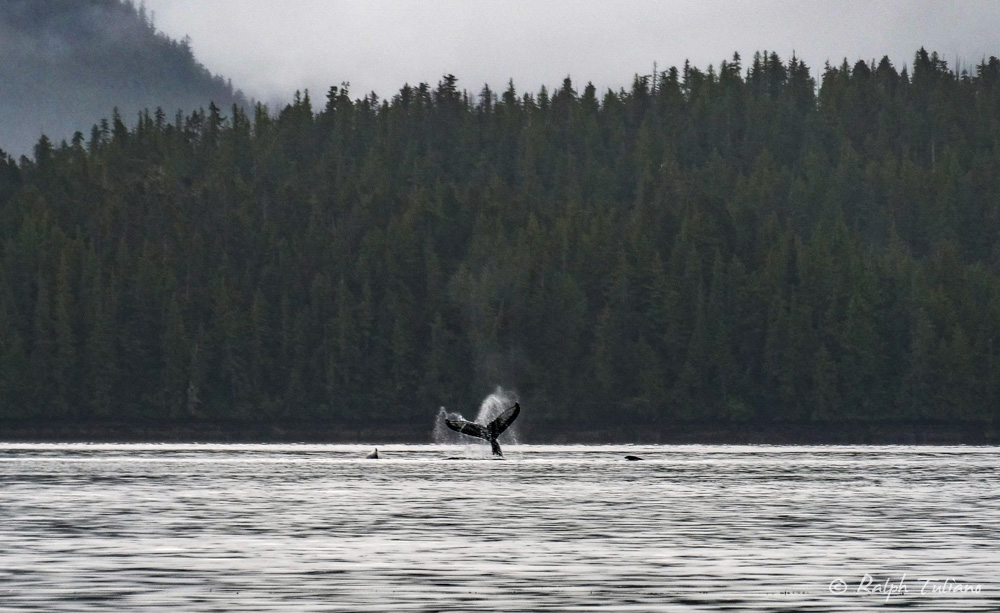 By the time we got to where Ralph had watched the whales feeding, they had moved on and all we saw were small spouts in the distance.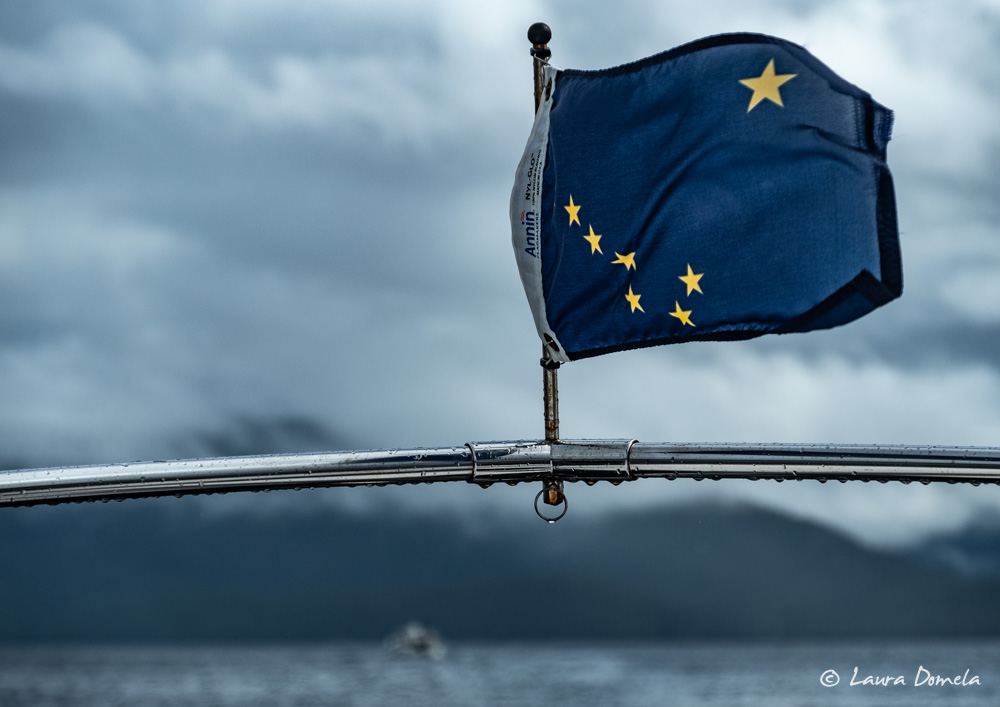 After we were all anchored in Thoms Place, we took the dinghies out for an excursion up towards Zimovia Narrows. It was a little bumpy outside Thoms Place, but we saw a couple of humpbacks (we think a mama with calf) as they were heading the opposite direction. We watched for a few minutes and then continued on into the next bay over.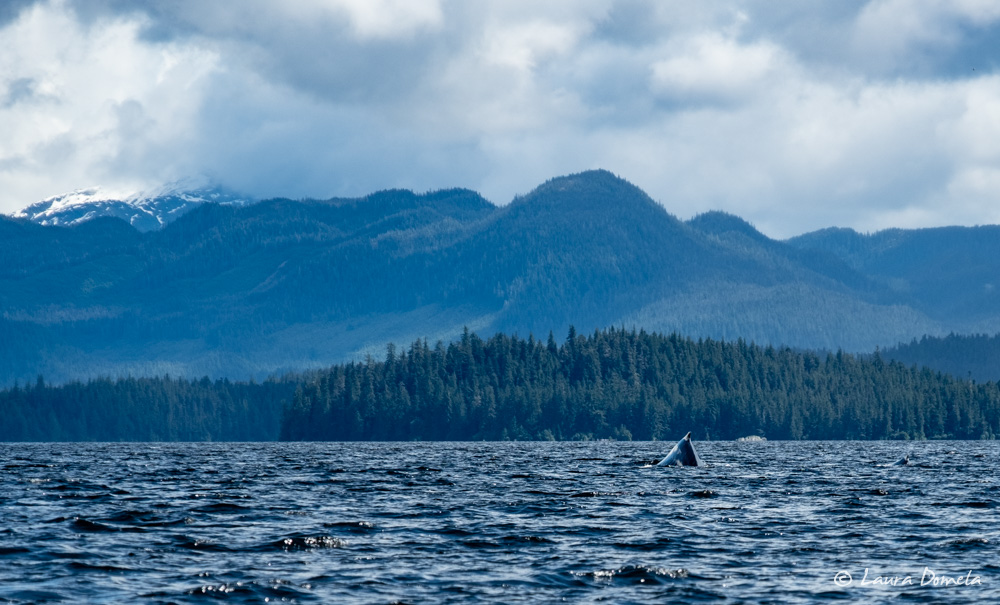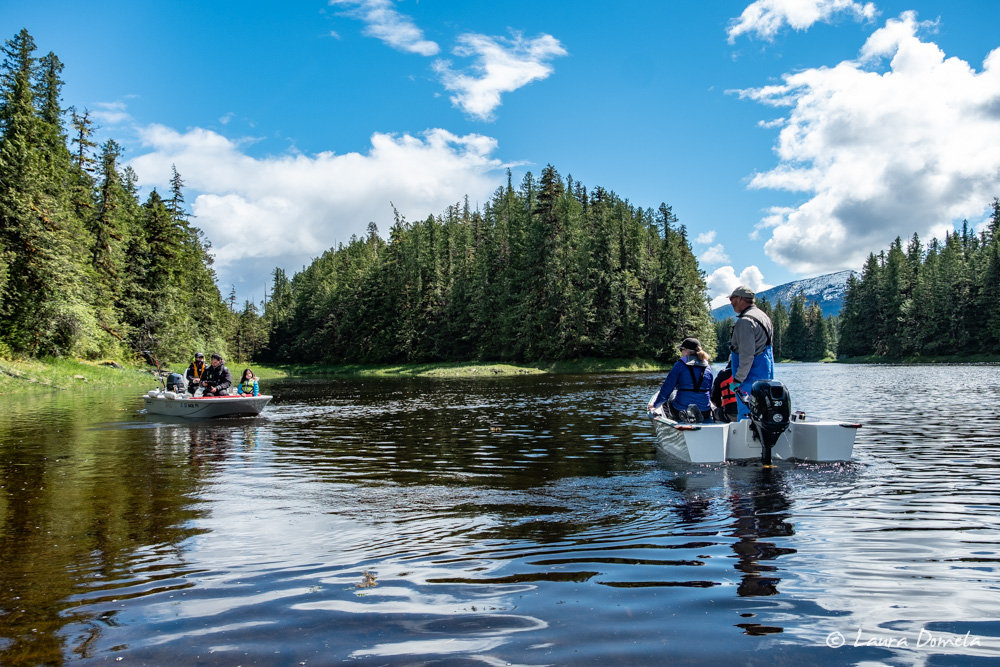 Dinner tonight was pizza night hosted on the Airship/Safe Harbour raft. We keep forgetting to take food photos, but here's a rainbow instead: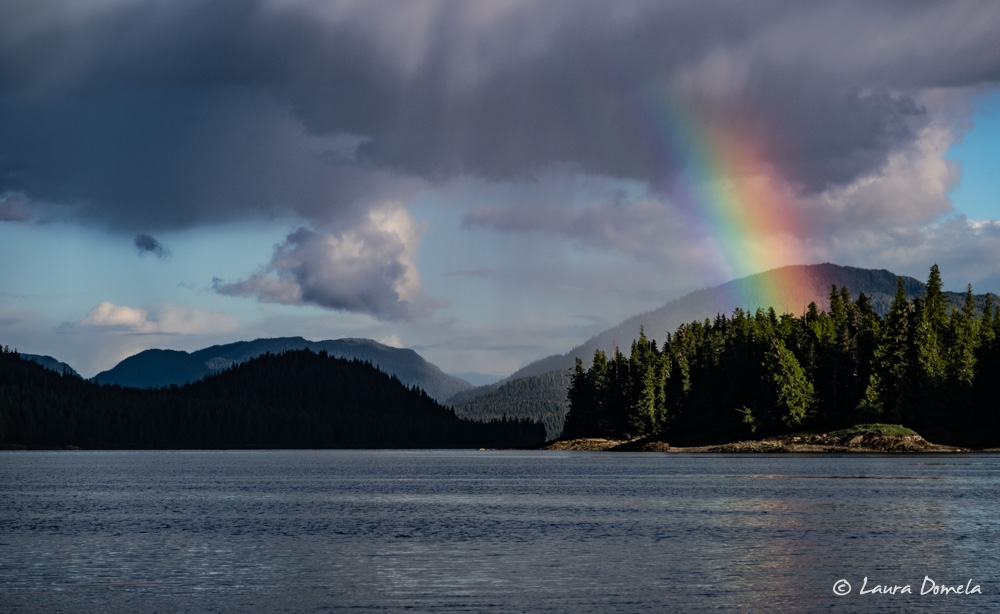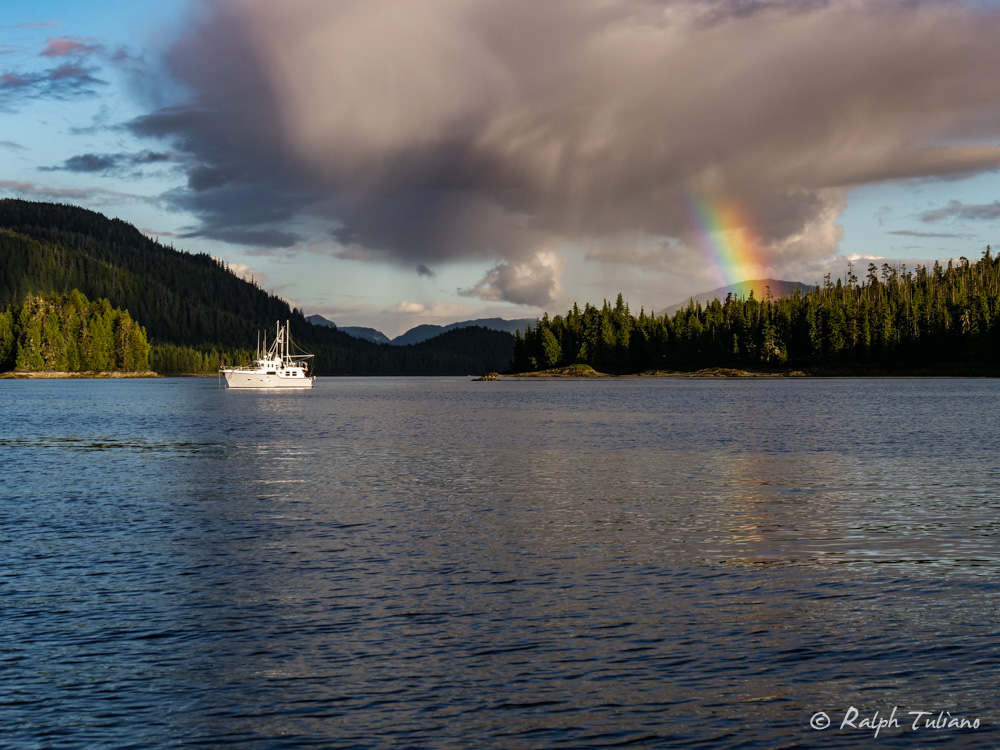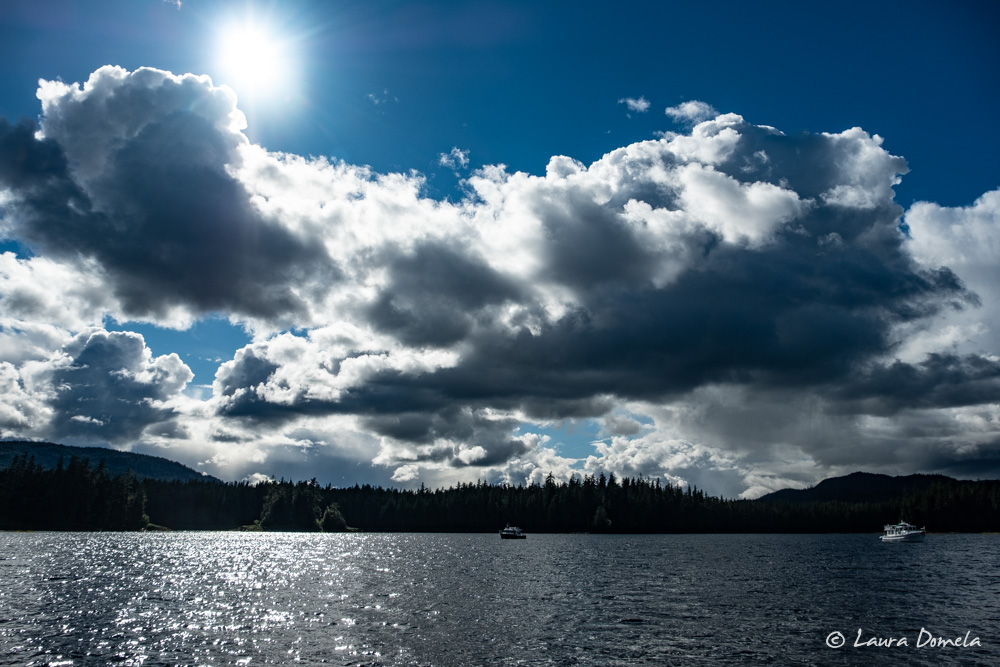 Sam and Kevin both took drones up for some overview shots. Kevin took his up earlier in the day when we first arrived (before Cassidy was in)…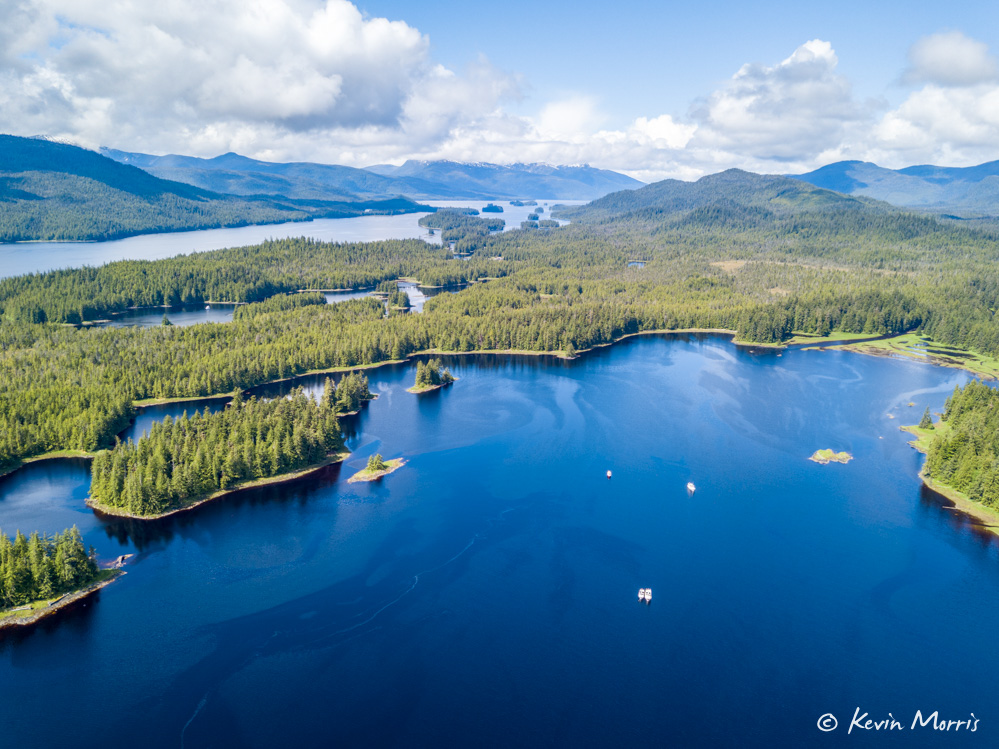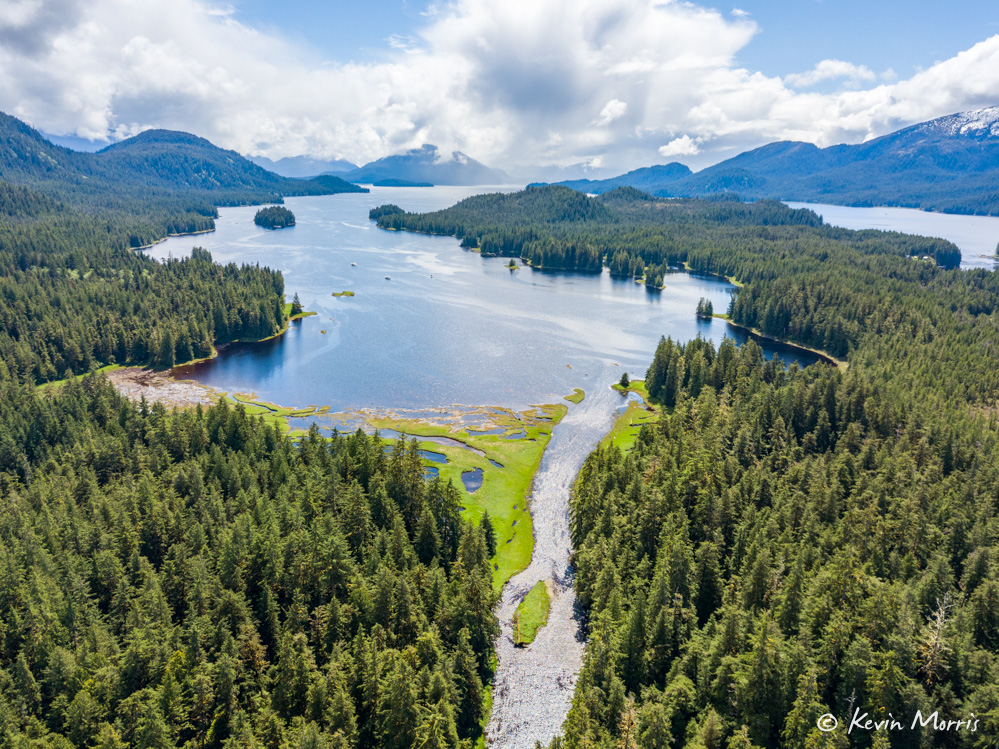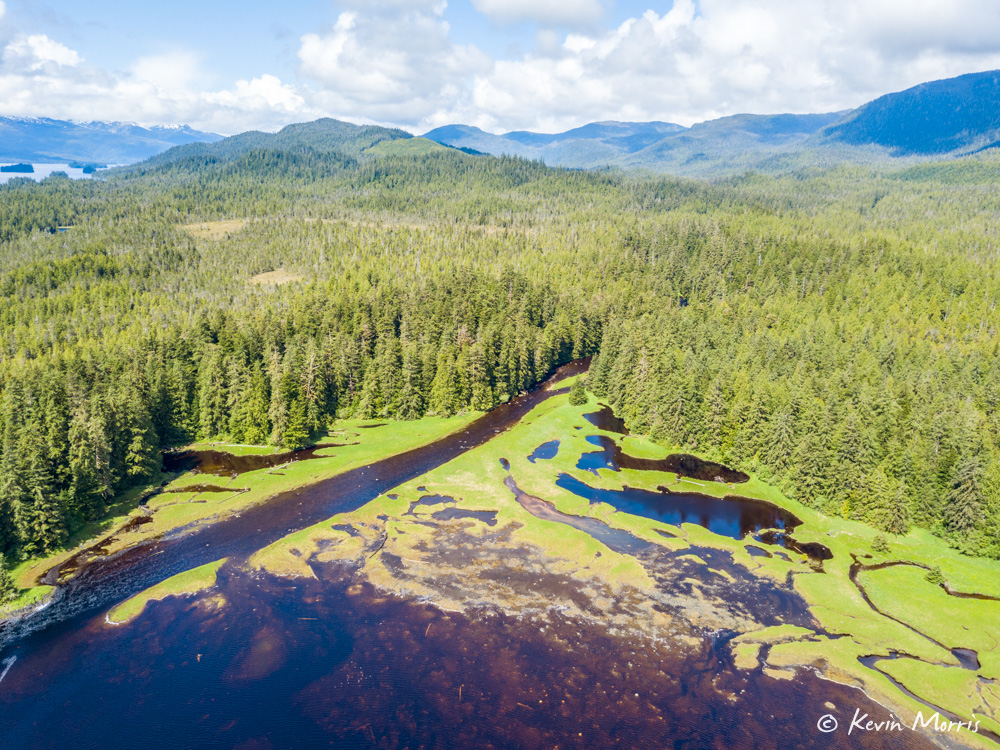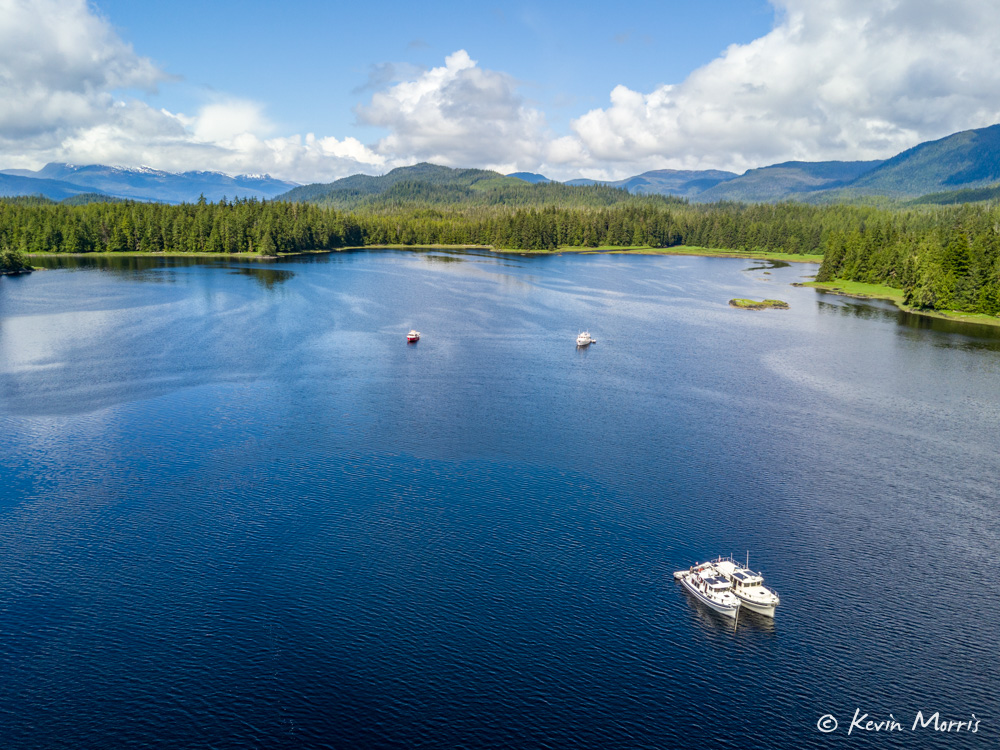 ….and Sam took his drone up closer to sunset, after dinner: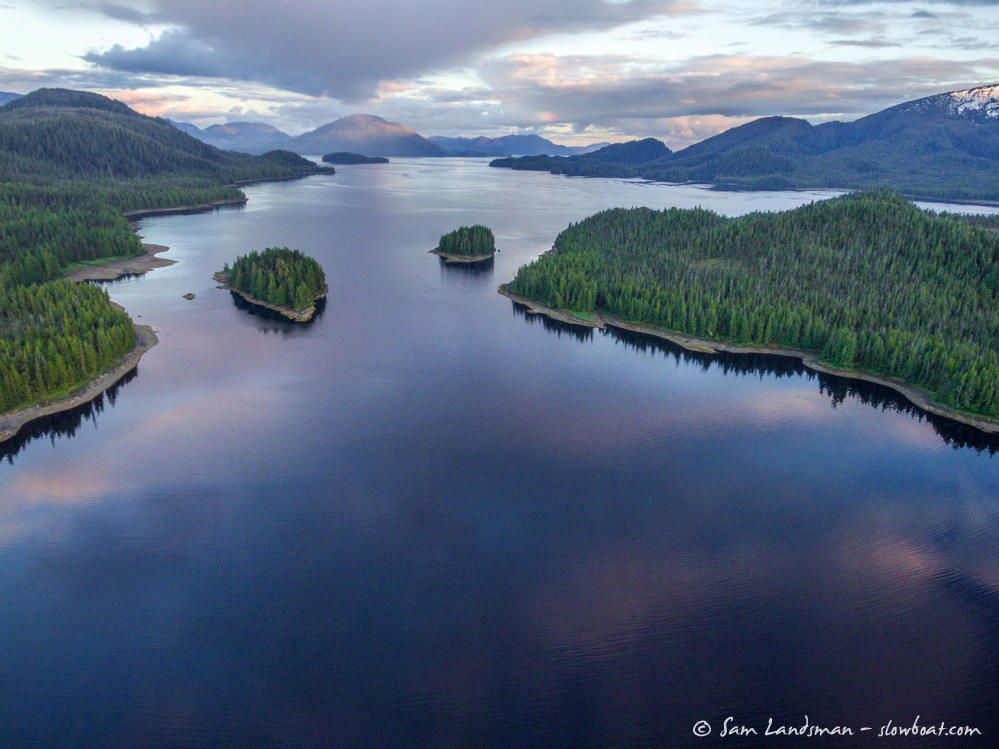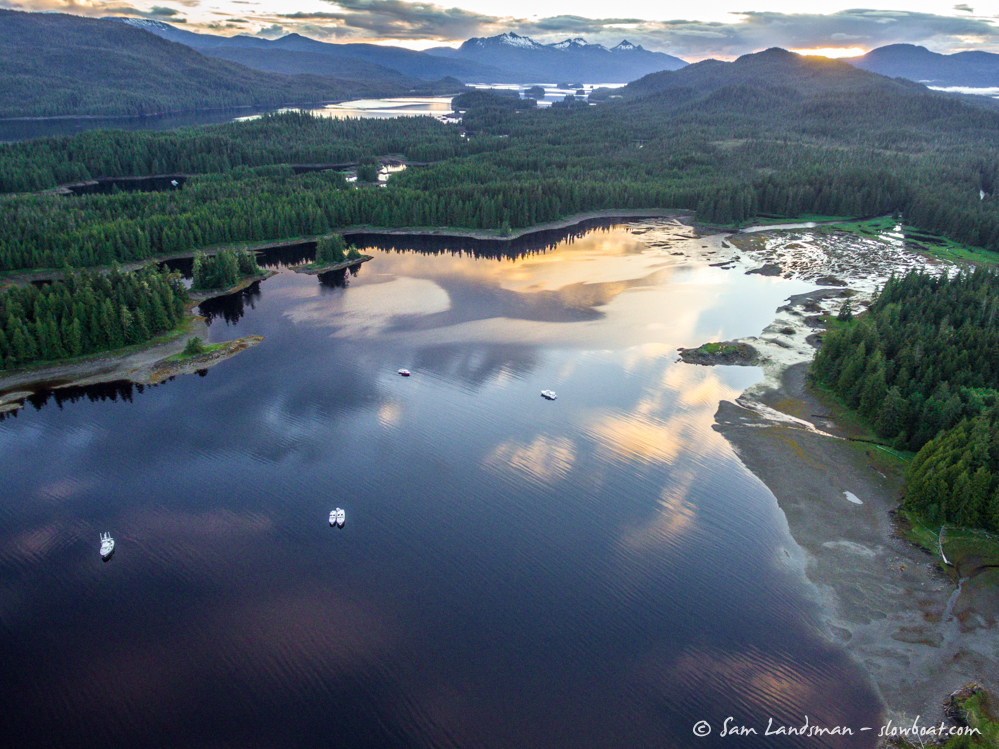 Today's total: 29.0 nautical miles, 3 hours 59 minutes
Flotilla total: 777 nautical miles, 105.52 hours underway