The weather today was absolutely gorgeous for our cruise from Portage Bay across to Pybus Bay on Admiralty Island. As we left Portage the fog burned off and the water was glassy smooth for much of our transit. Enroute we saw humpback whales, a large pod of Orcas, seals, and sea lions. But, the big wildlife encounter of the day was Dall's porpoises! There were so many of them, and they surfed the bow waves of every single one of our boats on the way to Pybus Bay.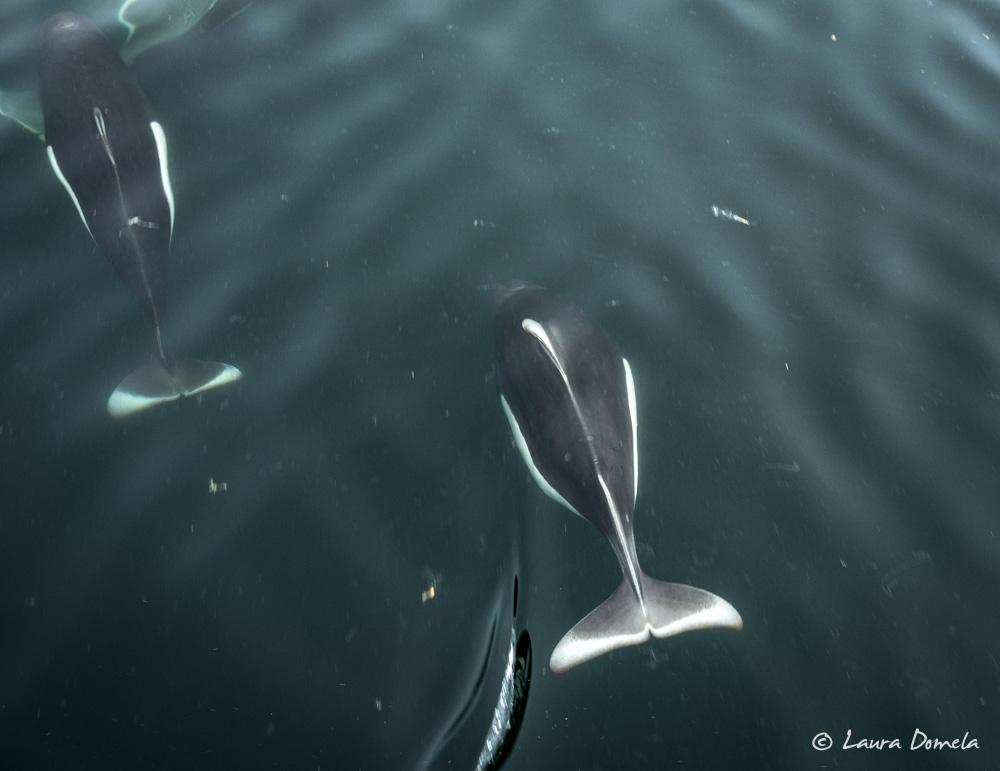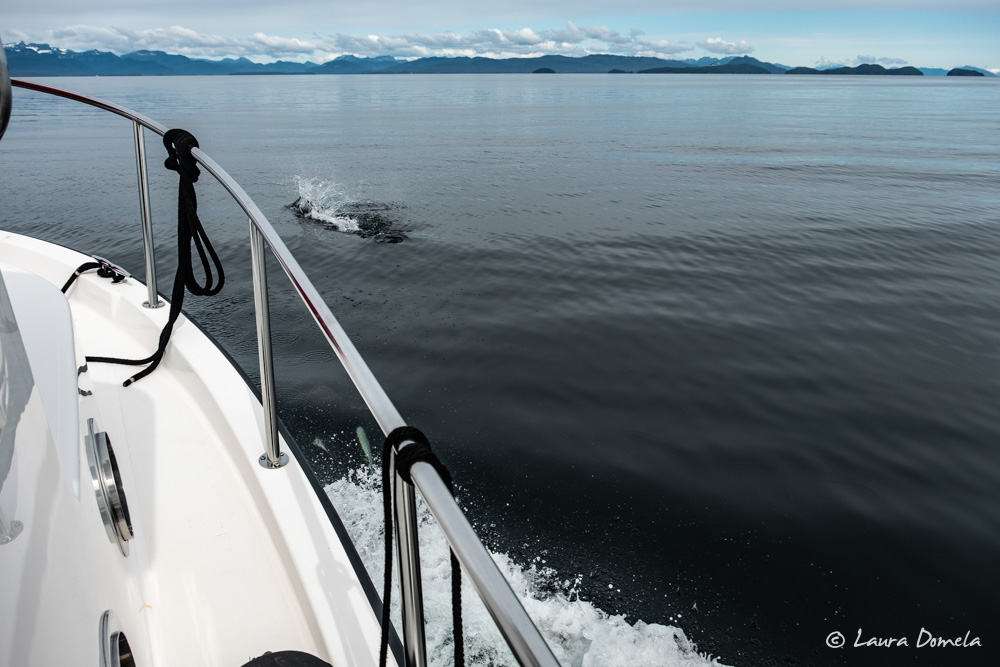 Cannery Cove in Pybus Bay, Admiralty Island is one of the most breathtaking scenic anchorages in SE Alaska. The bay sits in a bowl surrounded by jagged snowcapped peaks. We have always seen brown bears along the shore here, as Admiralty Island has the highest concentration of brown bears anywhere. Crabbing in the bay is good, there are numerous fishing spots, and the islands just outside are always great for spotting humpback whales and sea lions. All in all – not a bad place to hang out for a day or several.
Thankfully, it was clear enough to get this gorgeous view as we entered Cannery Cove: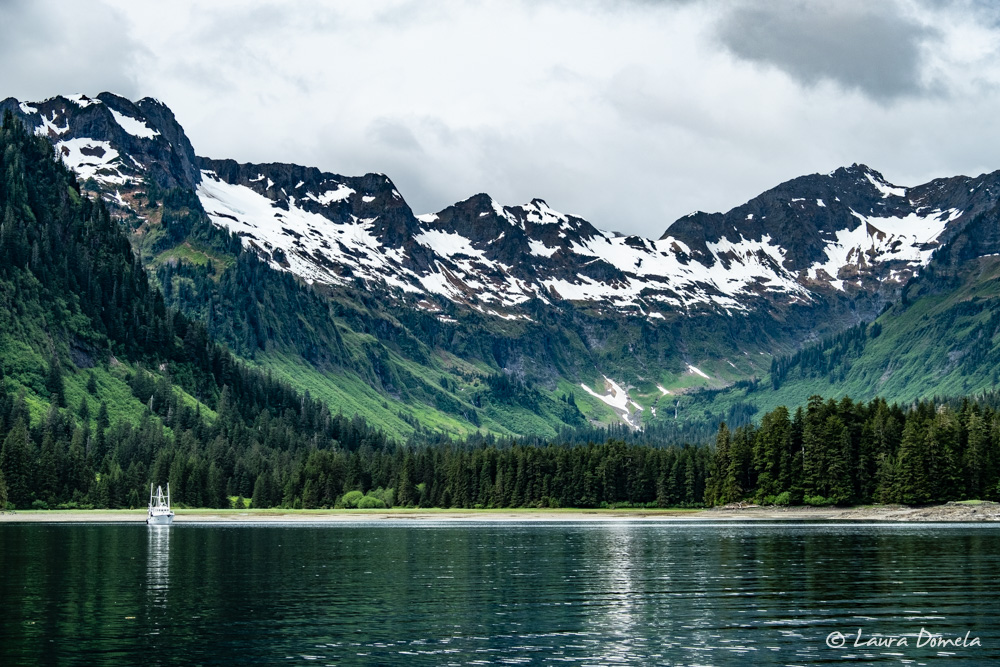 Once all the flotilla boats were anchored, the fishing, exploring, napping, and sightseeing began. Dan and Ralph hopped in a skiff and went fishing, Kevin dropped some crab traps and a halibut line, and everyone had a nice relaxing afternoon enjoying the view while scanning the shore for bears.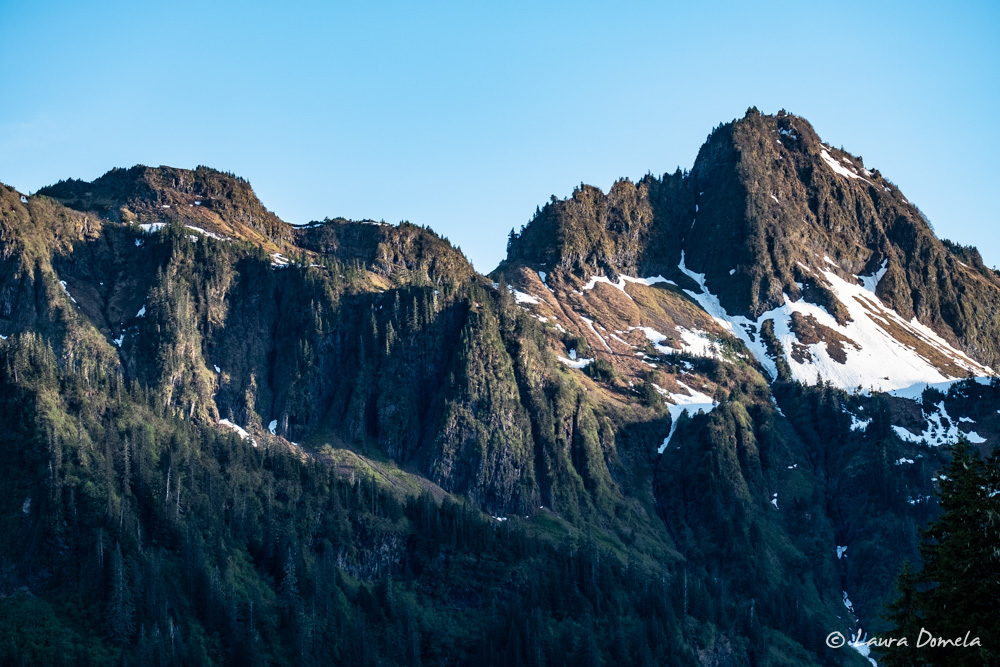 The bears were more scarce this year, skinnier, and more skittish. We think it's because we are here a couple weeks earlier than usual, and they haven't recovered as much from hibernation as they have later in the season. Still, we saw several brown bears along the shore eating sedge grass and foraging on the rocky beaches.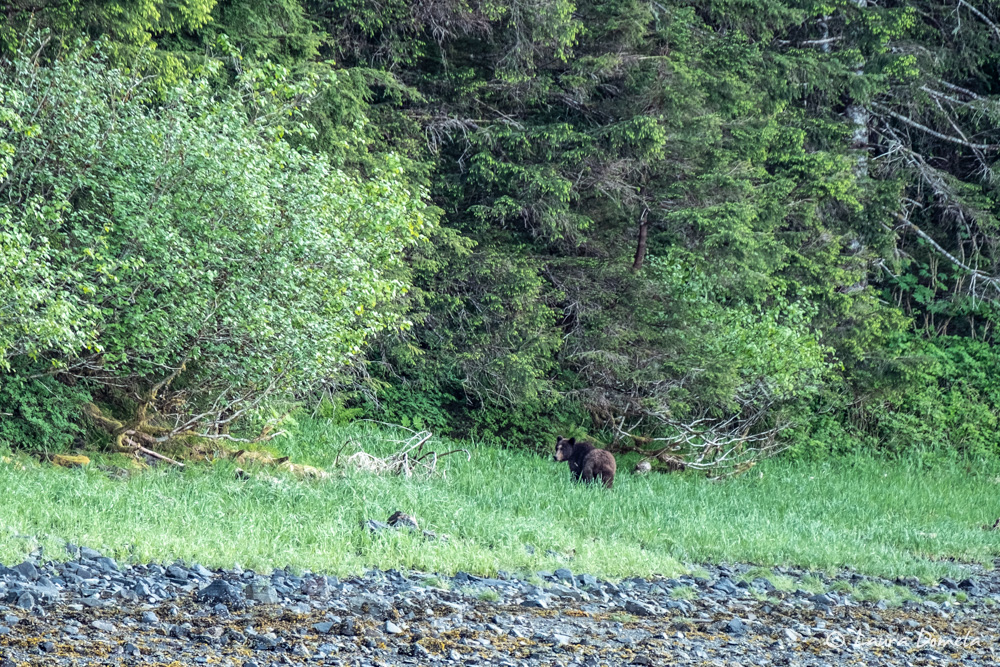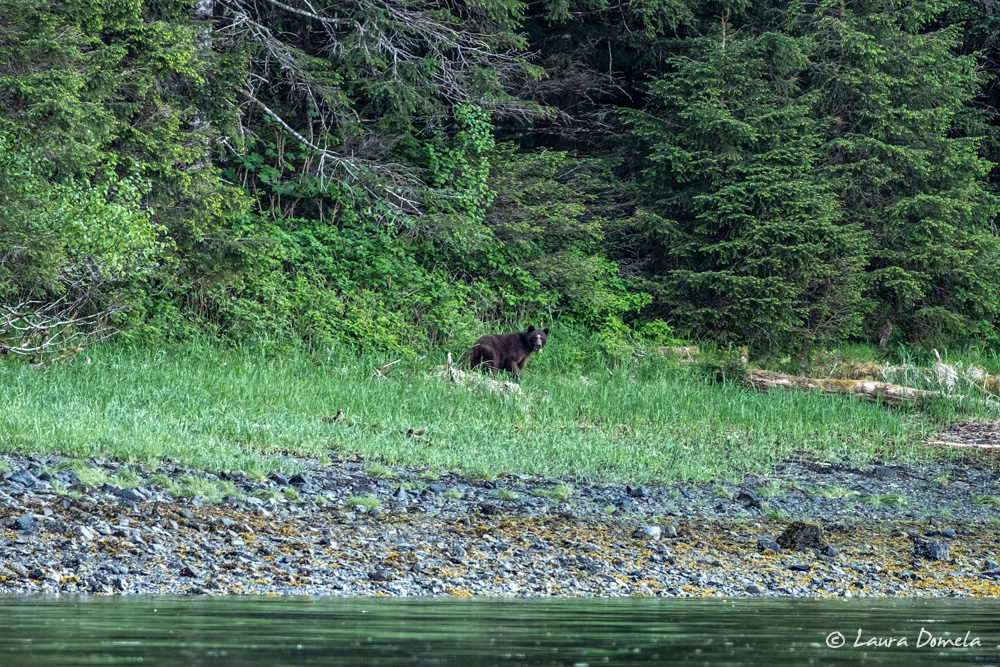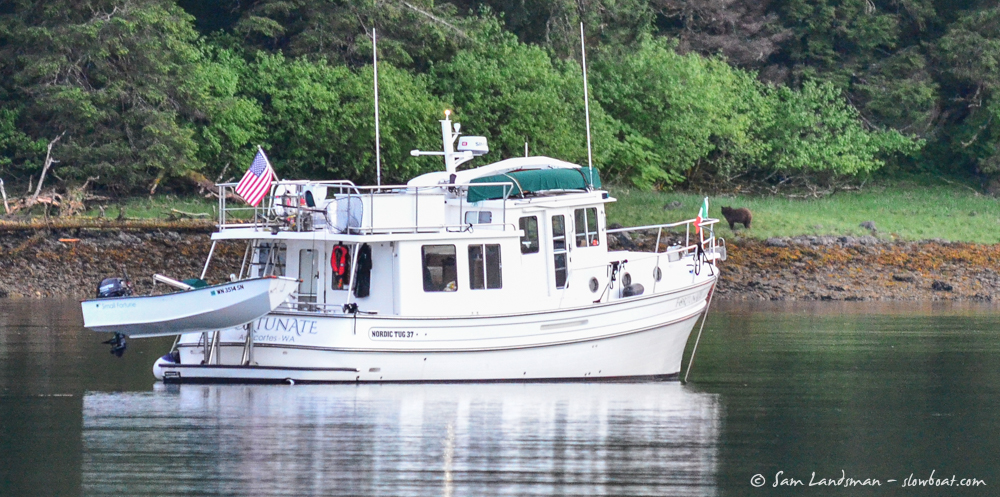 Kevin took the Mavic up for some drone photos of the anchorage: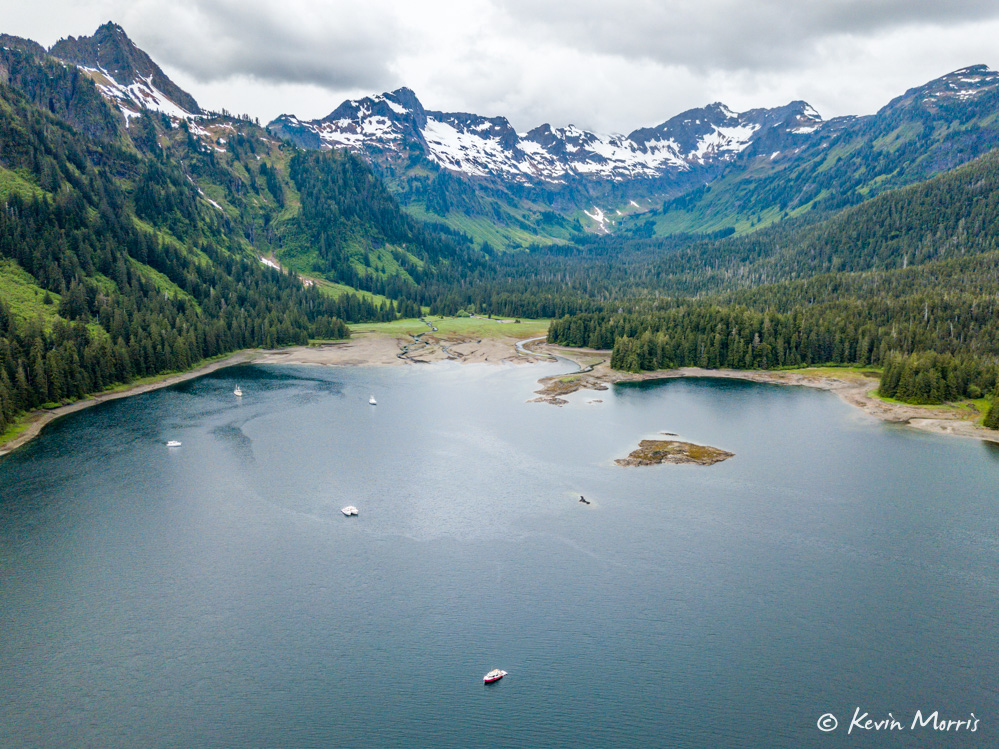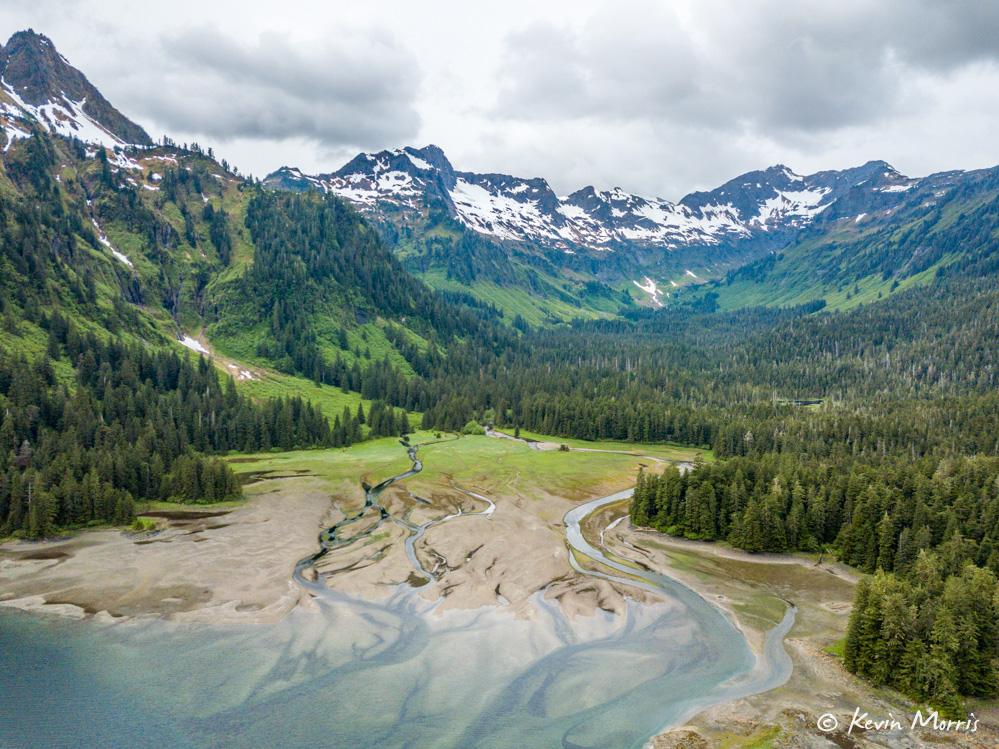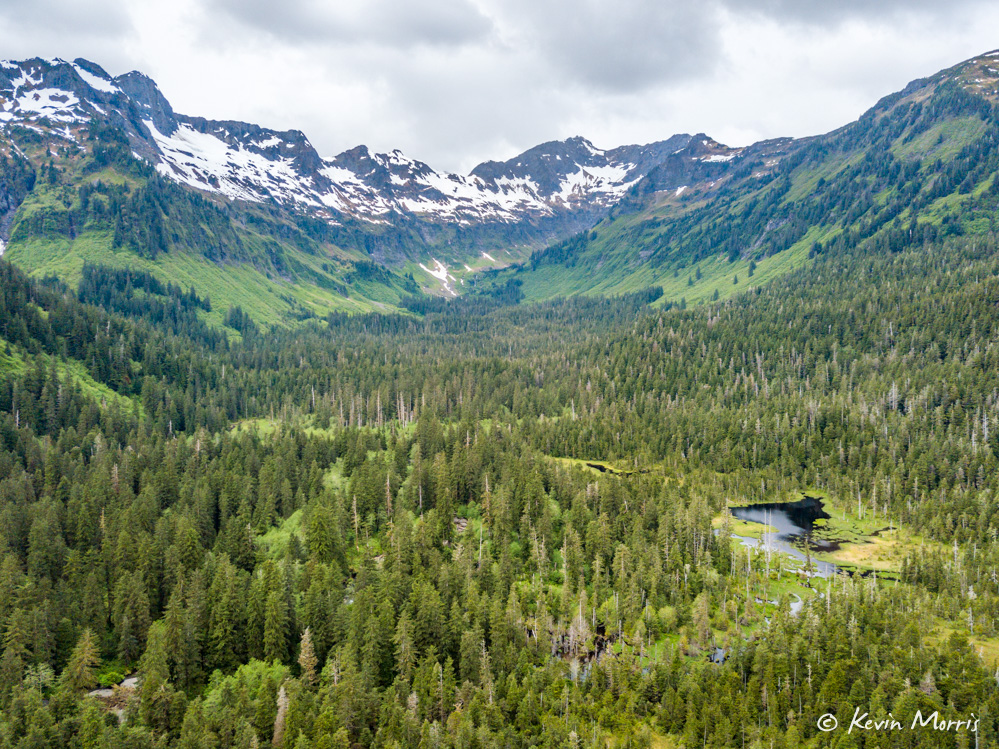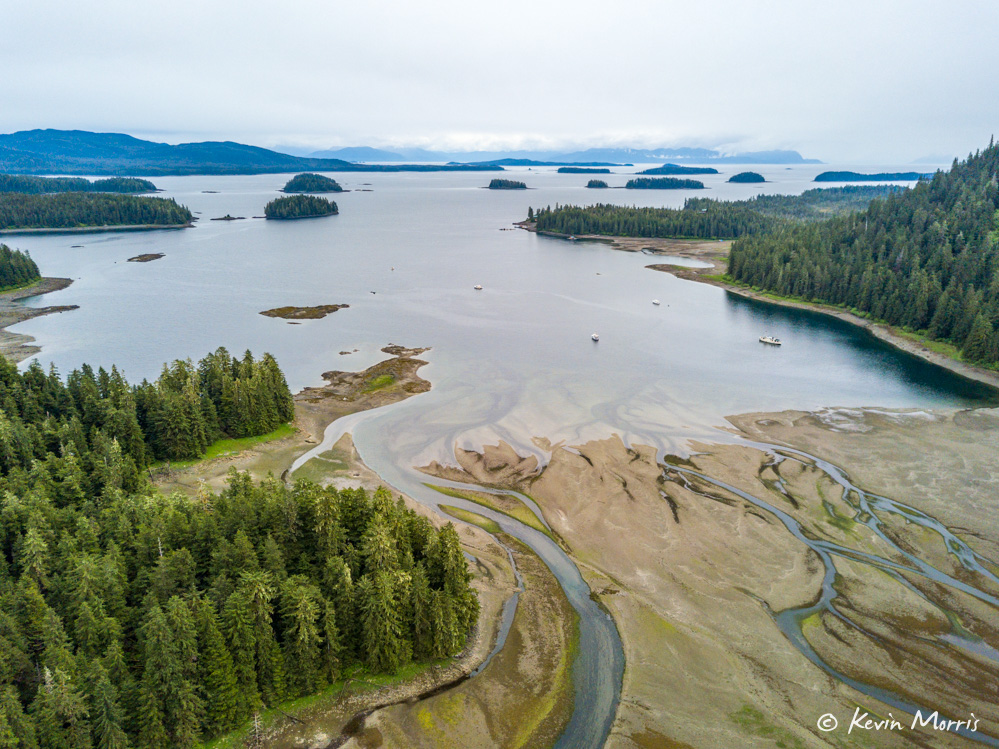 Dinner on the Airship/Safe Harbour raft tonight was burgers, baked potatoes, and salad. For dessert — Eileen's chocolate chip cookies, strawberries, and Laura's macaroons.
Macaroons
(The recipe I used was based on this one that I found on Food52.com)
18 ounces shredded coconut–about 6 1/2 cups (I used a ratio of ⅔ sweetened, ⅓ unsweetened and next time I will try half sweetened and half unsweetened…just because a little less sweet might be fine)
1 large egg
1 stick butter, melted
1 tsp pure vanilla extract
3/4 tsp Sitka Alderwood Smoked Sea Salt (or other large flake salt or fleur de sel)
3/4 cup sweetened condensed milk
Mix all ingredients to make batter. Distribute heaping tablespoons of batter in equal portions onto a parchment-lined cookie sheet (or Silpat mat). Bake at 375° until all edges and tops of cookies are dark golden brown, about 15 minutes (or 25 minutes, if your Force 10 oven isn't yet hot enough when you put 'em in). Cool cookies on cookie sheet for about 5 minutes, then move to a cooling rack. The more they cool, the crispier and chewier they get. If you put them away, make sure they are completely cool, and it's a good idea to leave the container slightly open so they don't get soggy.
_________________________________________
Today's total: 33.9 nautical miles, 4 hours, 21 minutes
Flotilla total: 897.4 nautical miles, 121.43 hours underway