Skull Cove was foggy and gray as we left and headed into Queen Charlotte Strait toward Malcolm Island. We made plans to meet up with friends Carol and Park in Sointula this afternoon. (You might remember them from last year's Alaska flotilla, on the Nordhavn 50 Akeeva.) Sointula is on Malcolm Island, just four miles or so from Port McNeill.
A group of Finnish settlers came to Malcolm Island from the Nanaimo coal mines in 1901 and founded the village of Sointula ("Place of Harmony" in Finnish). The original settlers had dreams of creating the perfect self-sustaining utopian place of their own. Unfortunately, this did not last for more than about 4 years, but the town remained and actually prospered well into the 1970s, with fishing and logging as the mainstay. Today it's a charming seaside village of just over 500 residents.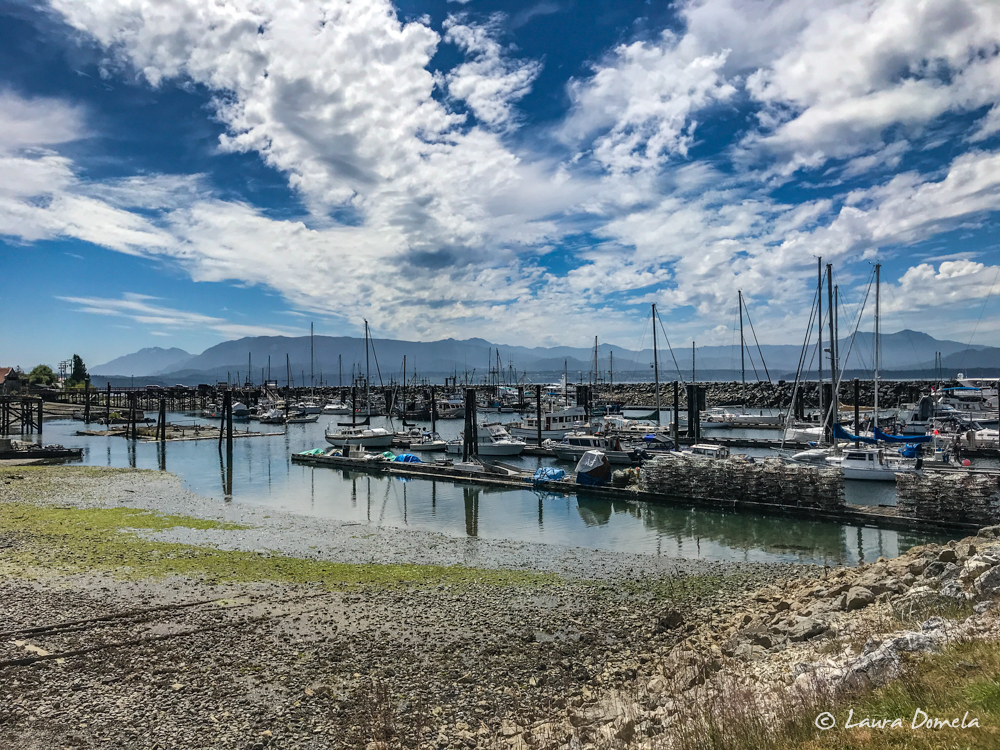 Malcolm Island Lions Harbour, the small craft harbor on Malcolm Island, is just over a mile from the main part of town. The harbor is busy with both fishing boats and pleasure boats in the summer, and spots on the dock can be tough to find. Fortunately, everyone is accustomed to rafting and we did our part by rafting Airship and Safe Harbour in one spot right across from Akeeva.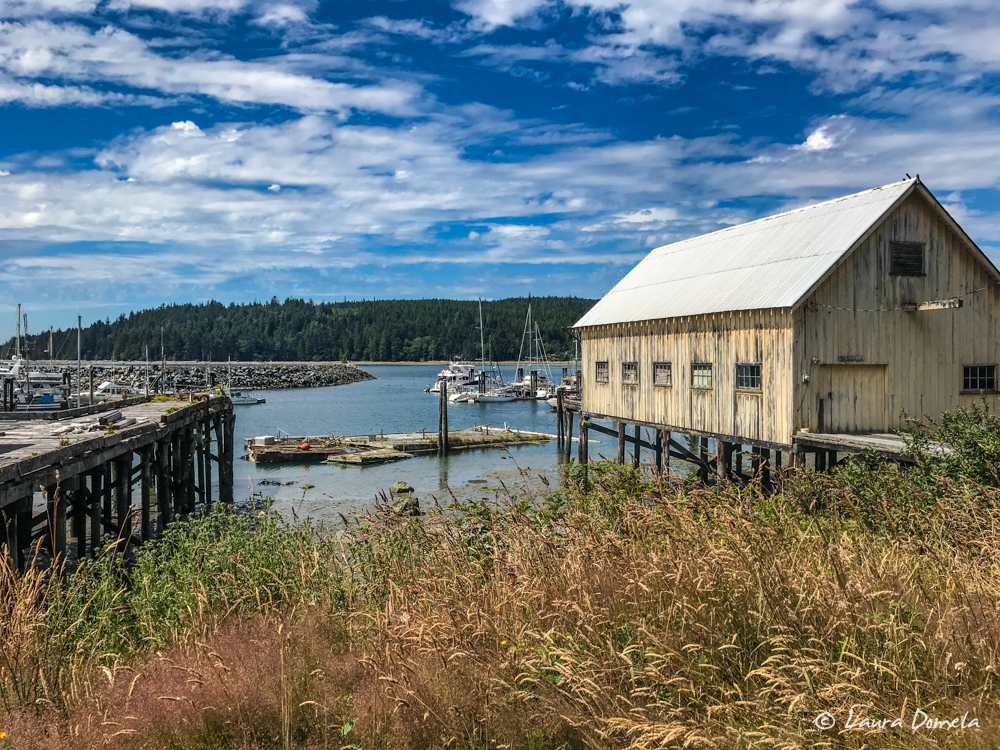 The marina has loaner bicycles, but it was sunny and summer outside and all the bikes were taken when we arrived, so we walked into town (where we found more loaner bikes at the information center next to the Co-Op Market — which happens to be the oldest co-op in Western Canada, established in 1909).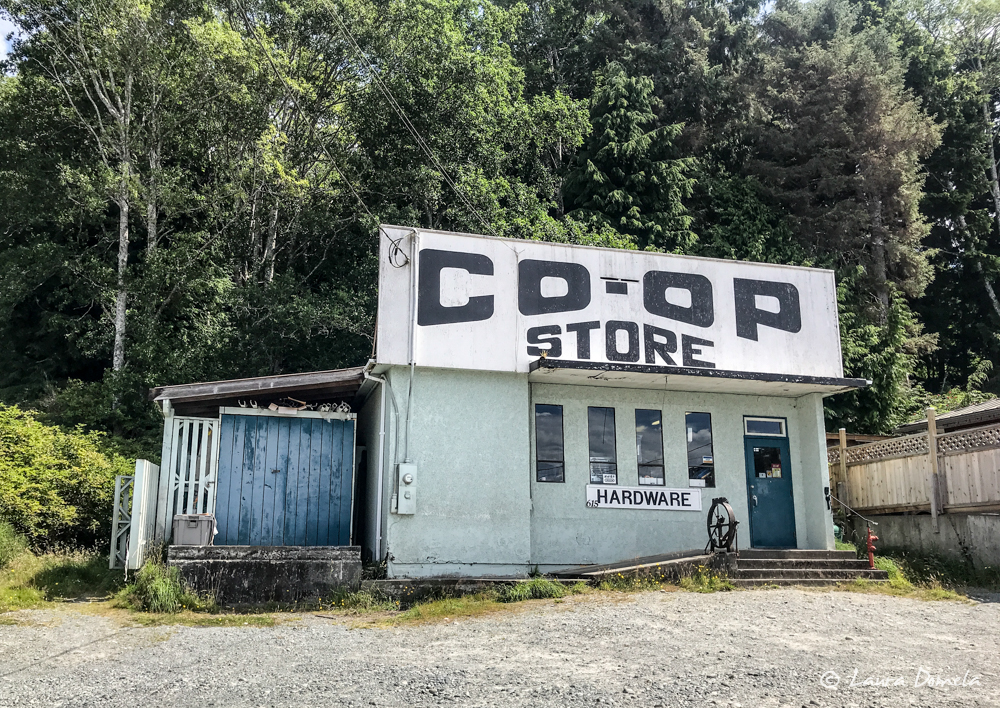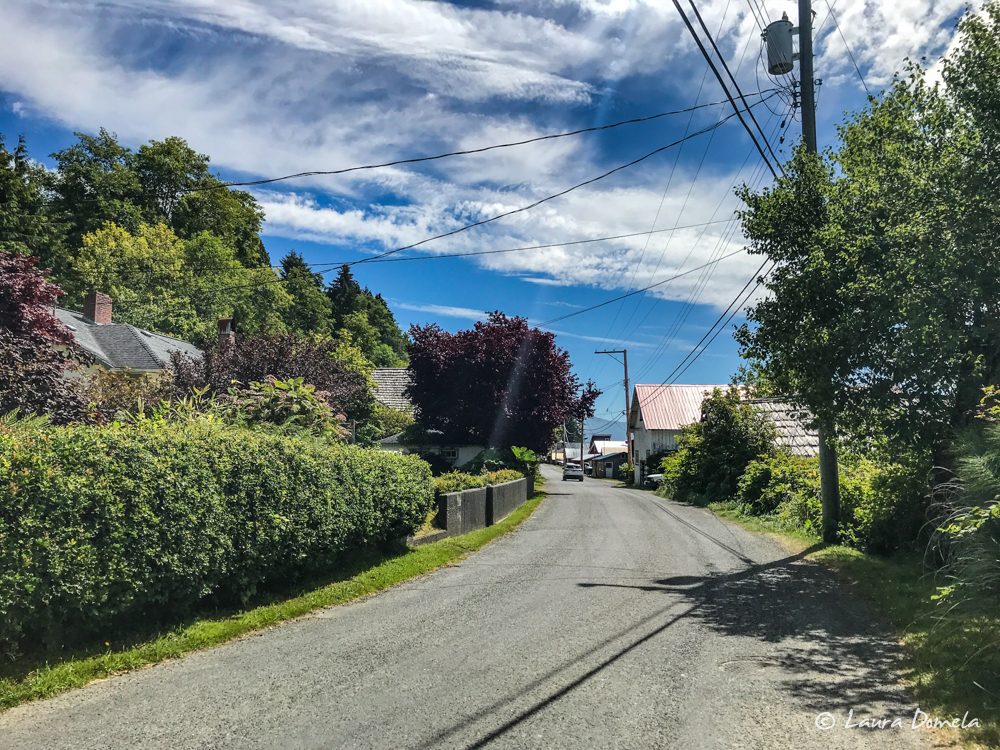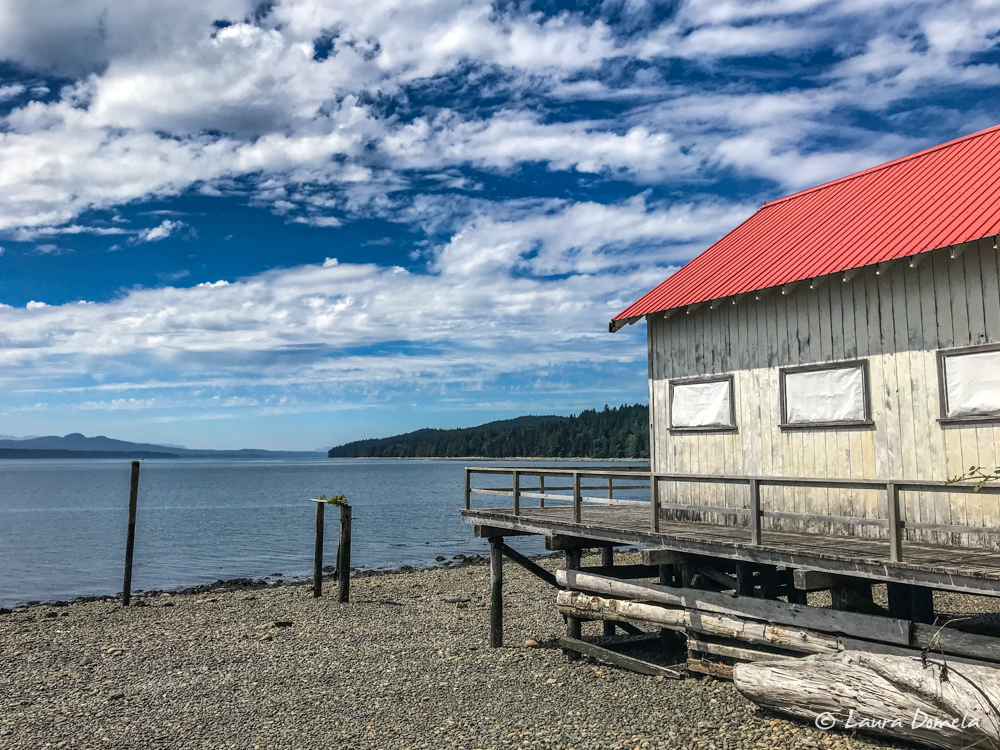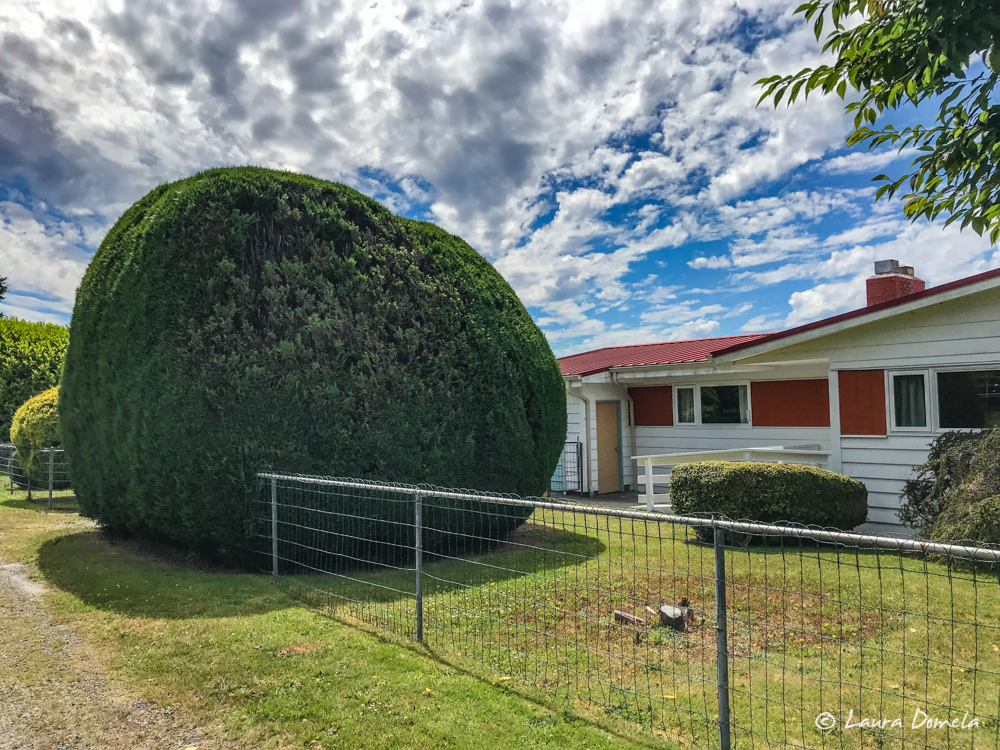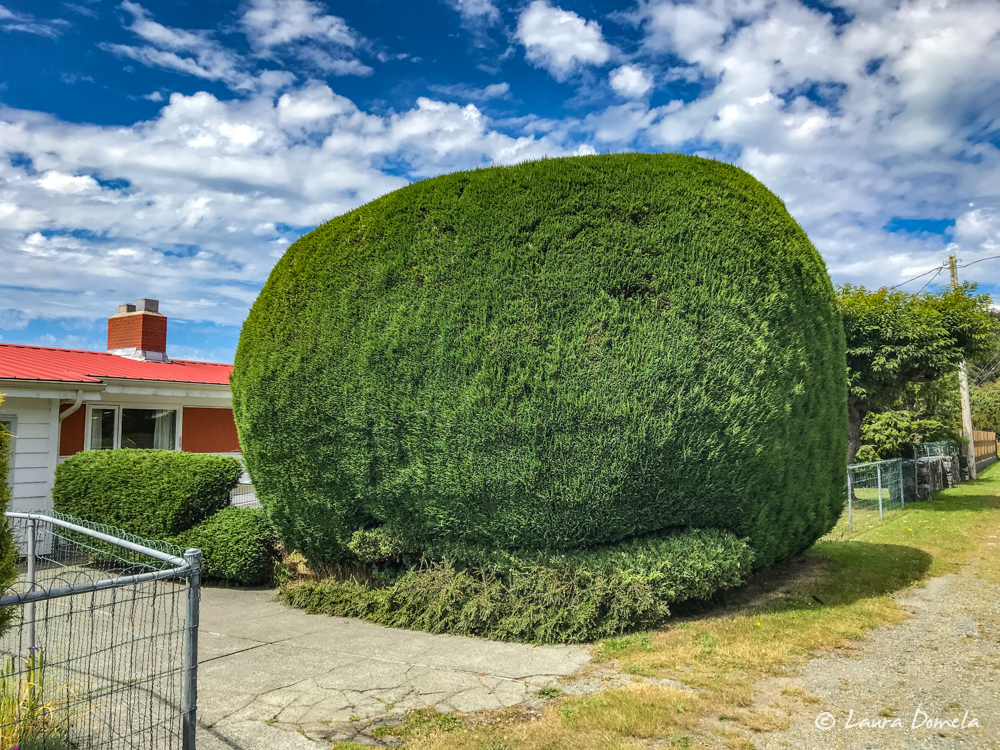 Once we got bikes, we rode back to the marina, reconnected with Park and Carol, and we all rode down to the other end of Sointula to visit local artist Wendy Davis at her Tidal Zone Studio.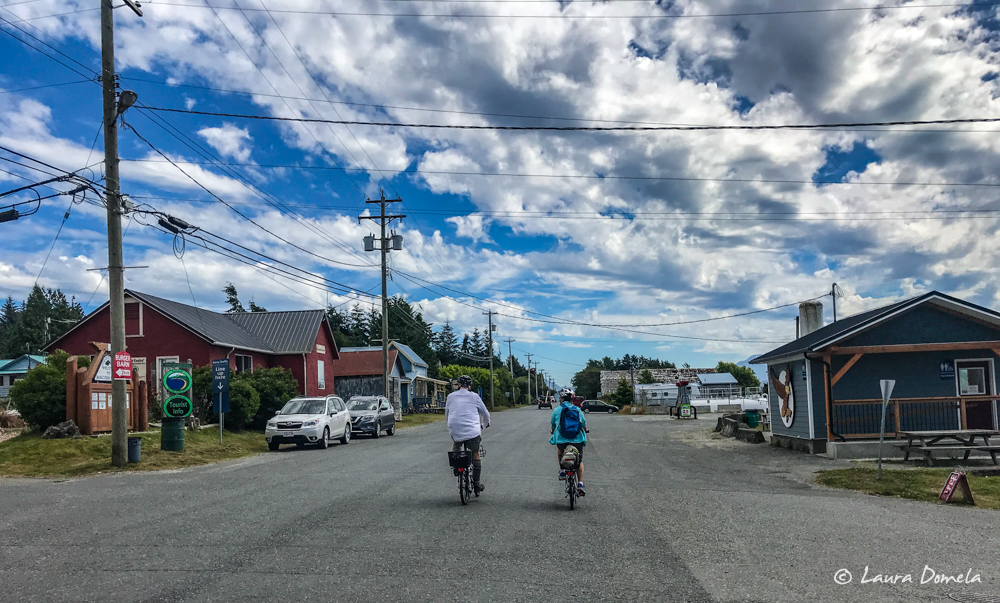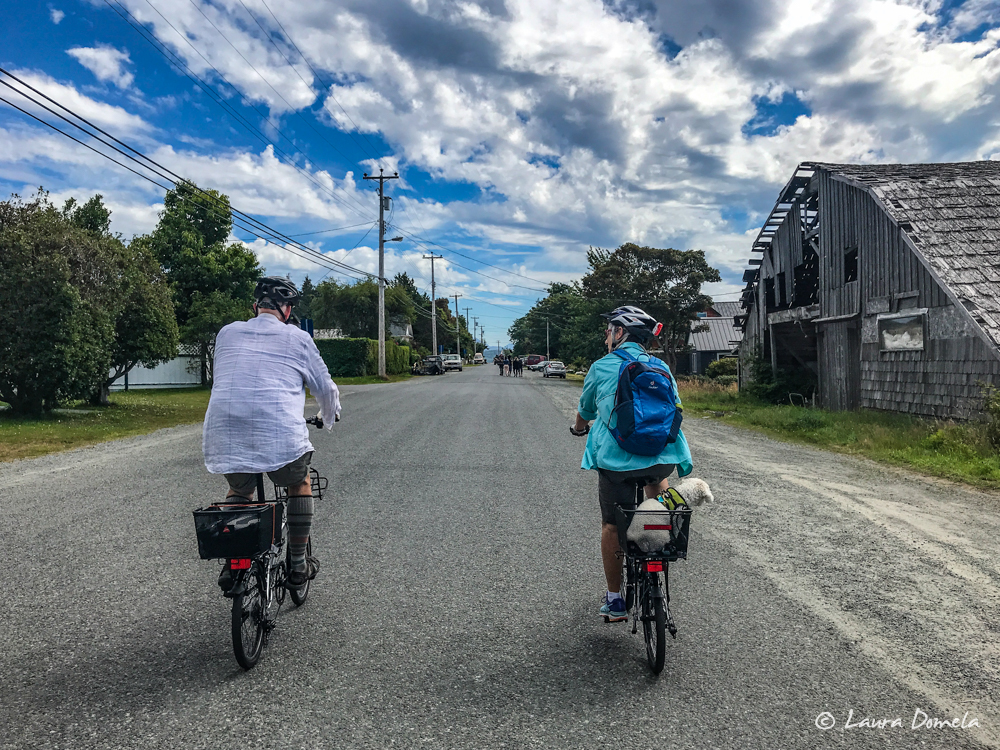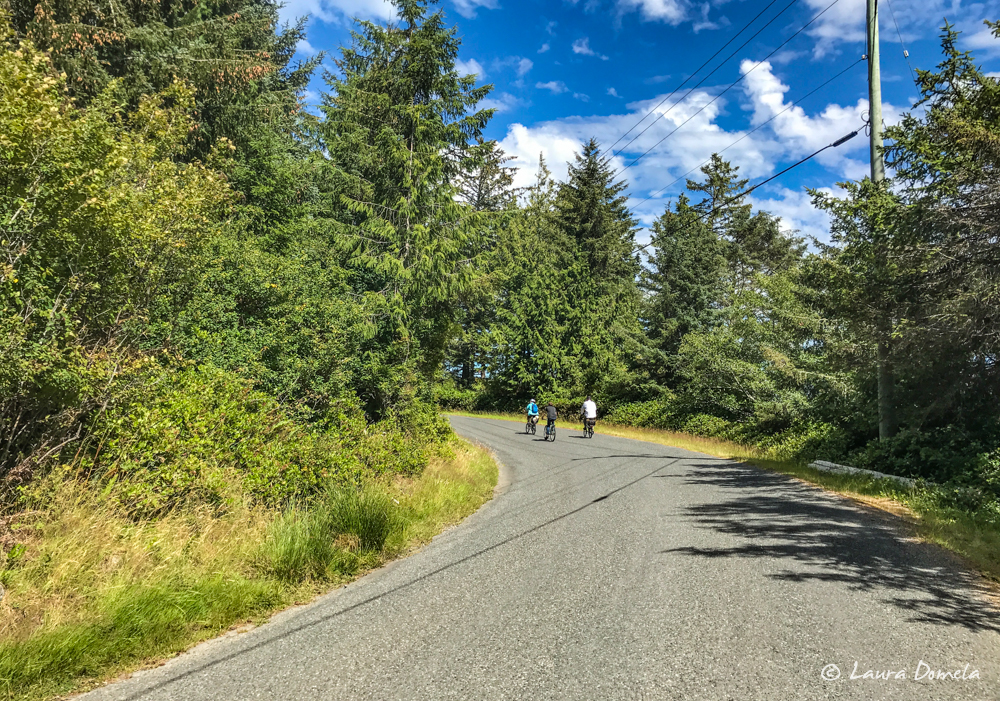 Akeeva and Airship both have fabulous gill net rugs made by Wendy. (You can see more of her rugs and some of her wildlife and landscape photography on her facebook page here. Talented lady! Also, rugs made from gill nets seem to be the most durable boat rugs ever. Love 'em!)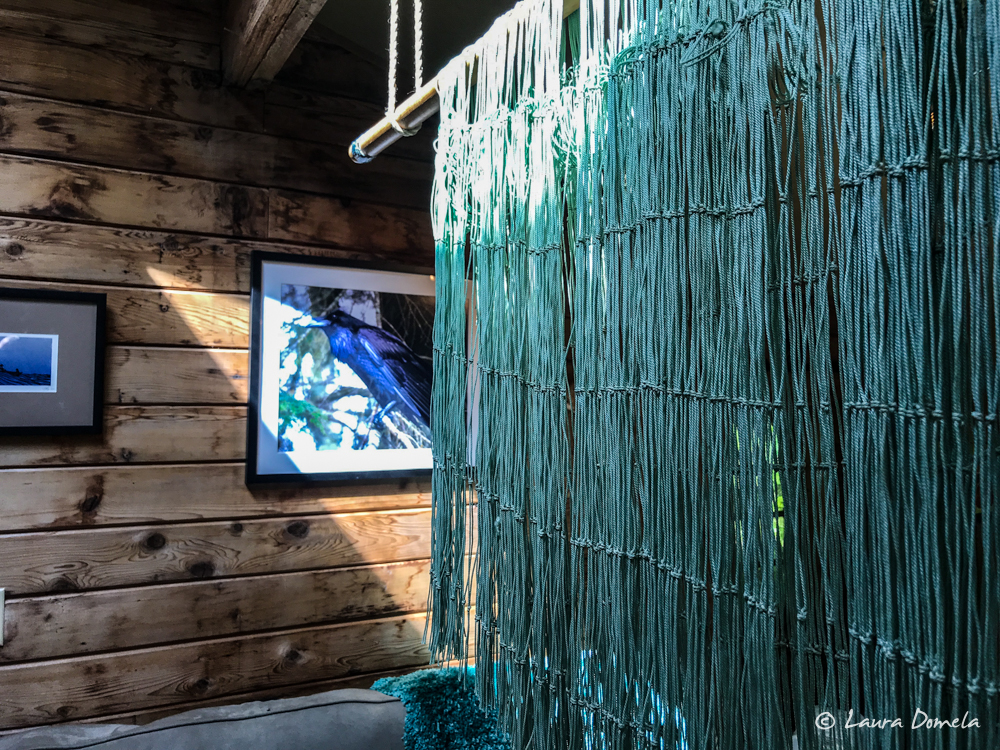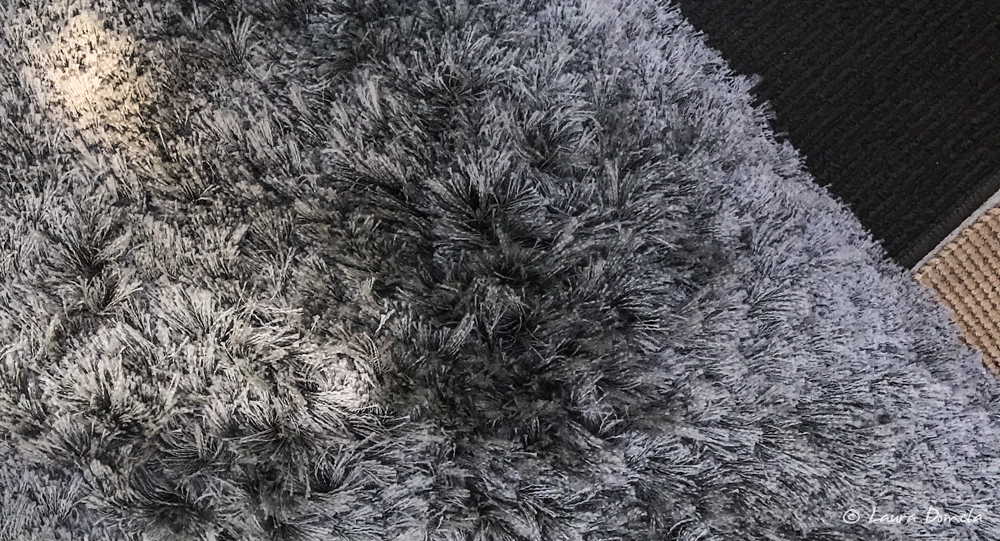 This is a fantastic town for bikes — mostly flat and very scenic.
We had dinner and drinks (and a lot of local color!) at the Whale Rub Pub in town after returning our loaner bikes, and then wandered back to the marina. In the morning we gathered for a late breakfast on Akeeva, and by the time we were finished eating and chatting, we decided we'd just stay another night here in Sointula.
After some chores (defrosting freezers, woohoo!) we all went back into town for a little grocery shopping at the co-op market. We mostly just shopped for dinner, since we'll be provisioning in Port McNeill in two days before heading out to west side of Vancouver Island.
Dinner on Airship our last night: vermicelli noodle bowls with chopped cabbage and romaine, carrots, cucumber, radish, mushroom, cilantro, etc. topped with peanut sauce and some thin-sliced grilled pork.