We're off on our first Vancouver Island flotilla!
We all met at North Island Marina in Port McNeill prior to departing for the west coast of Vancouver Island. This is an outstanding spot, with mechanics on call (who show up promptly), divers (they cleaned our hulls and running gear), fuel right at your slip, a good grocery store a short walk away, laundry, and a chandlery nearby. Best of all, the service is friendly and attentive. Need propane tanks filled? Put them out on the dock and someone comes around, takes the tank, fills it, and returns it!
We have three boats on this trip, plus Airship and Safe Harbour. Mana Kai is a Kadey Krogen 44. Waterford is a Nordic Tug 32. Zube is a 39 Hallberg Rassy (sailboat!). All are compatible in size and speed.
The weather this summer has been challenging on this part of the coast. Lots of sun, warm temperatures, and gusty northwesterly wind. We've been monitoring the forecast and actual conditions closely for the last ten days, and were happy to see a bit of a break in the weather right when our trip was scheduled to depart. The Environment Canada forecasts still looked difficult, but most other models showed relatively calm conditions in the morning with wind building in the afternoon. Pretty typical.
Originally we planned to make a long first day from Port McNeill to Sea Otter Cove. This is about 70nm and includes rounding Cape Scott. But Sunday looked like better weather, and we'd all enjoy a shorter first day, so we adjusted. With an early departure to try and beat the typical afternoon winds, we ran up the Vancouver Island shore to Bull Harbour and spent the night.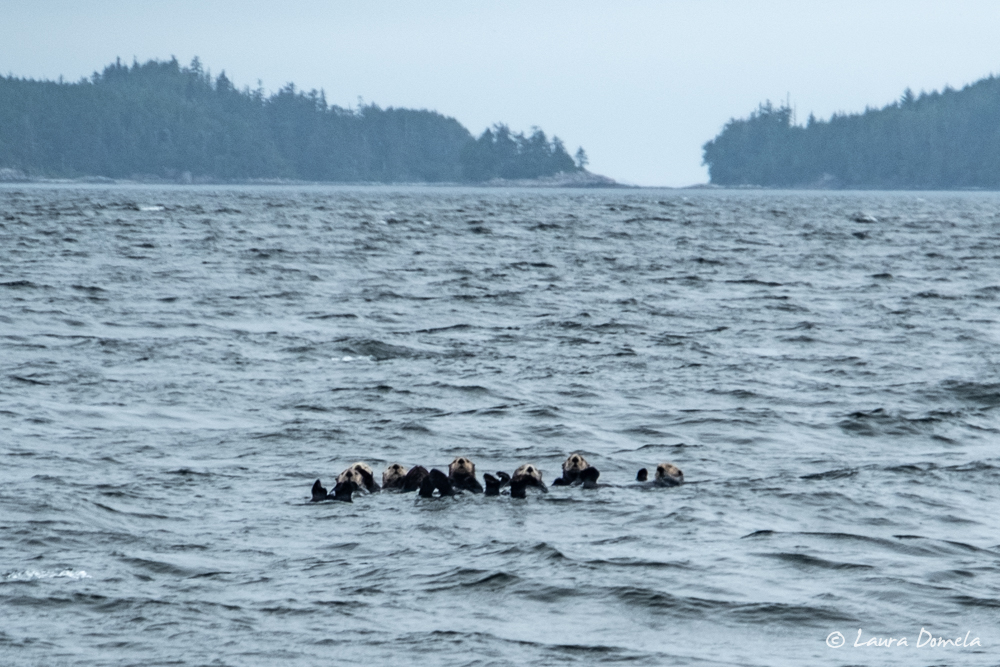 Bull Harbour is a beautiful spot, with dramatic sea stacks and sea caves near the entrance. These are features we seldom (if ever) see on the Inside Passage, so we got in the dinghies and explored them as a group.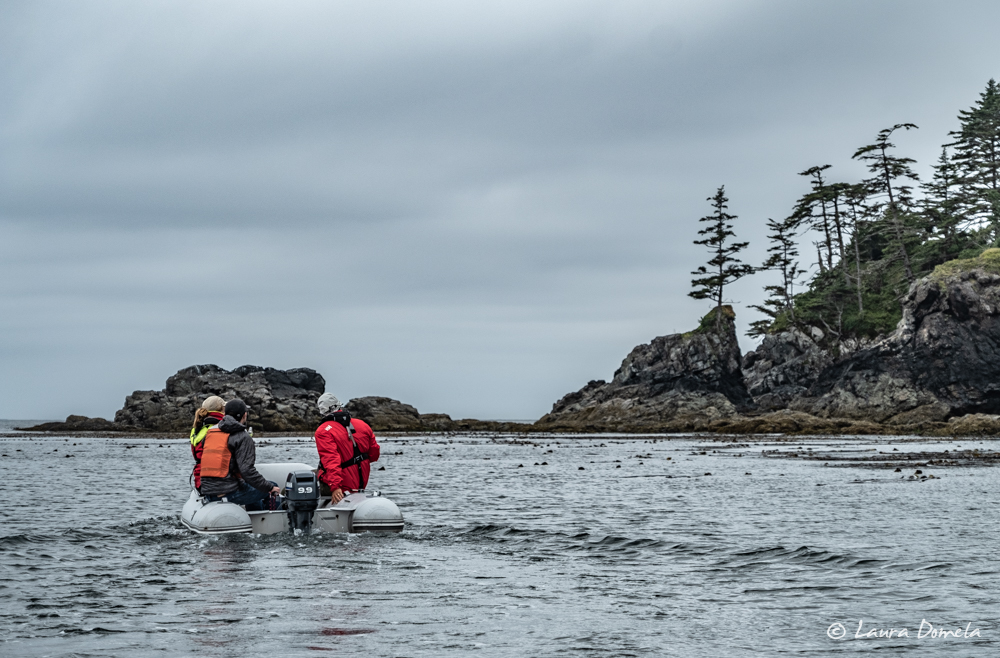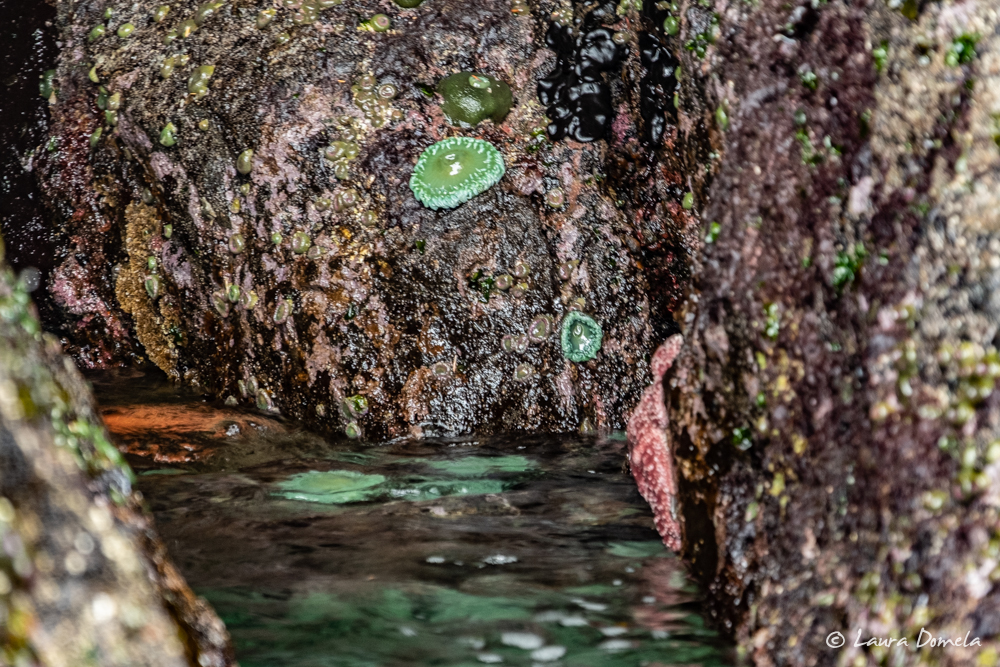 We found many more otters hanging out in the kelp just outside the entrance the Bull Harbour: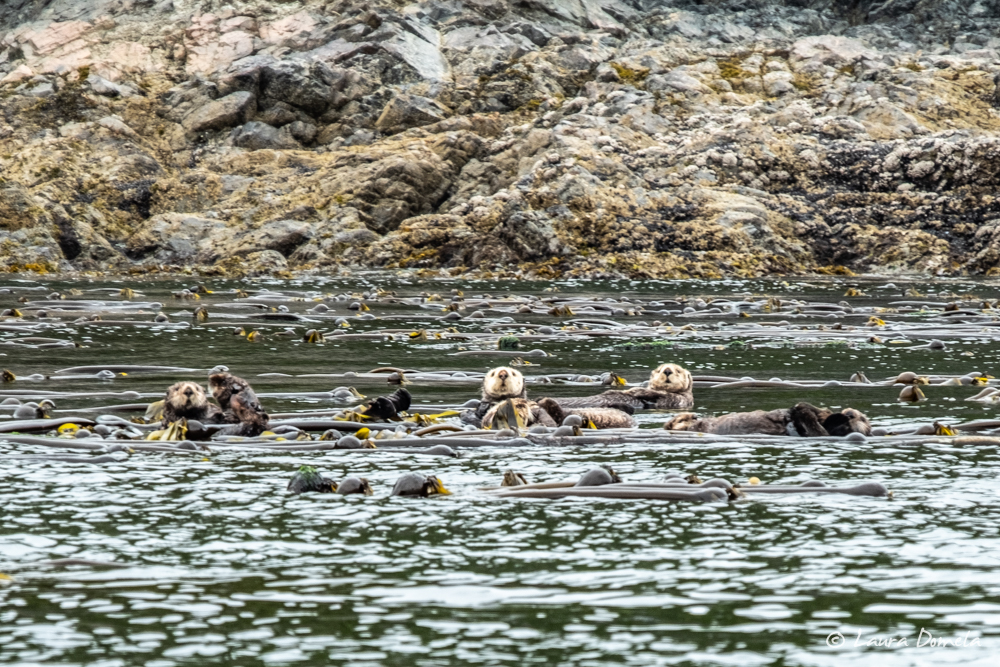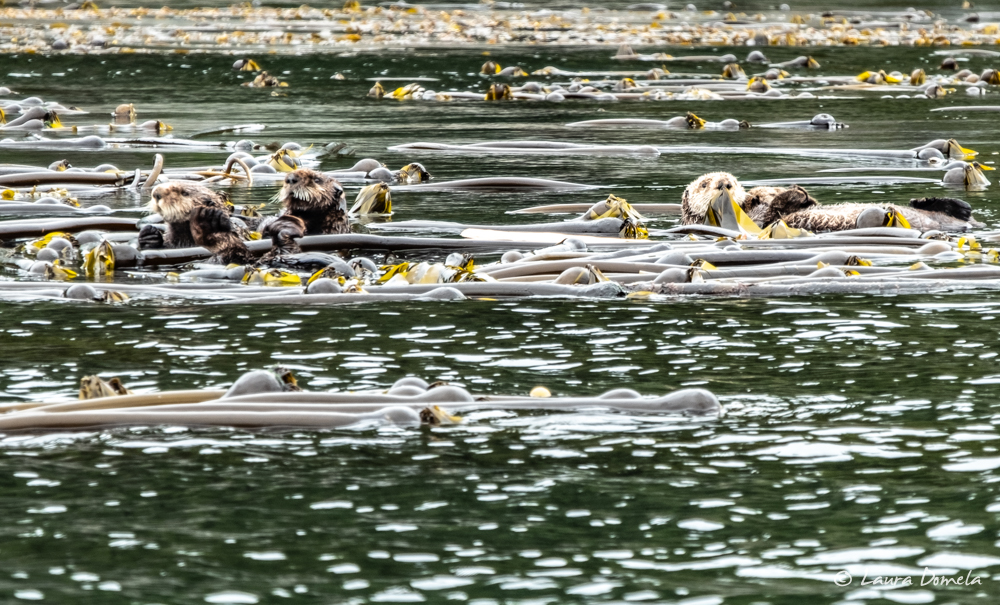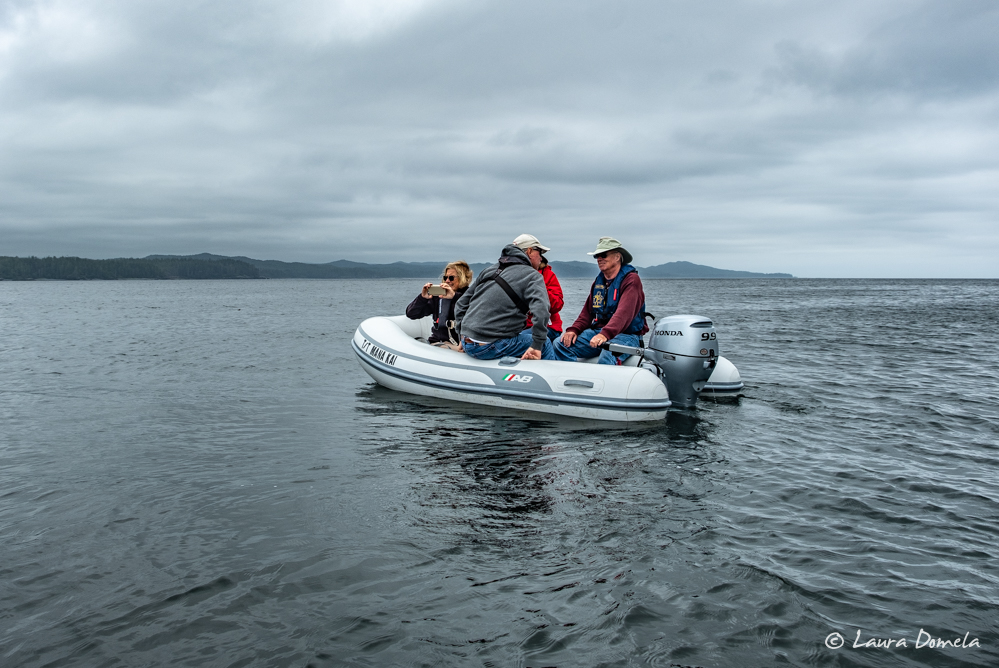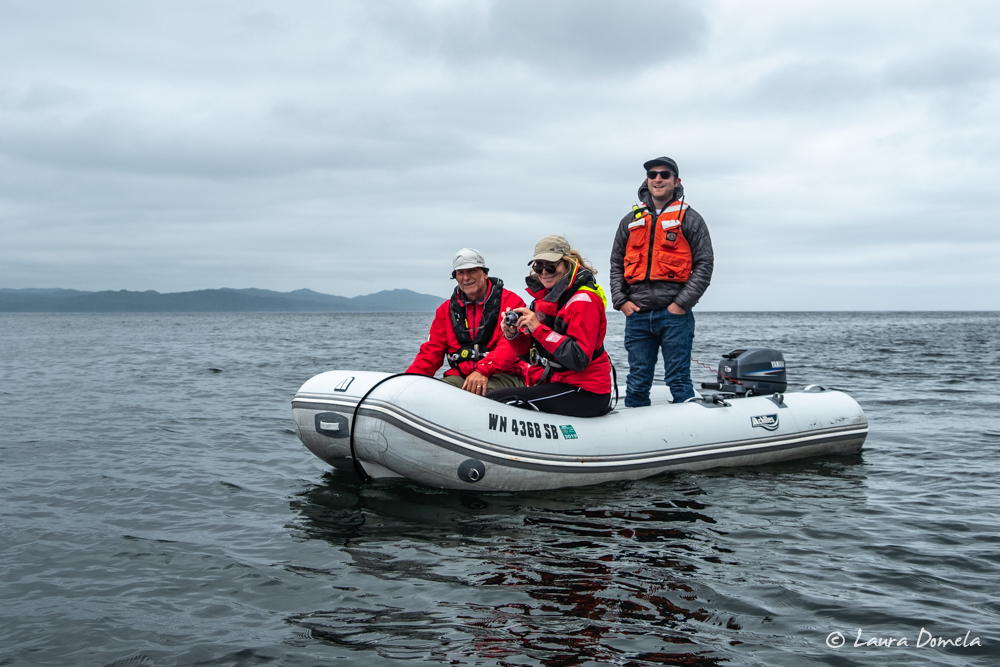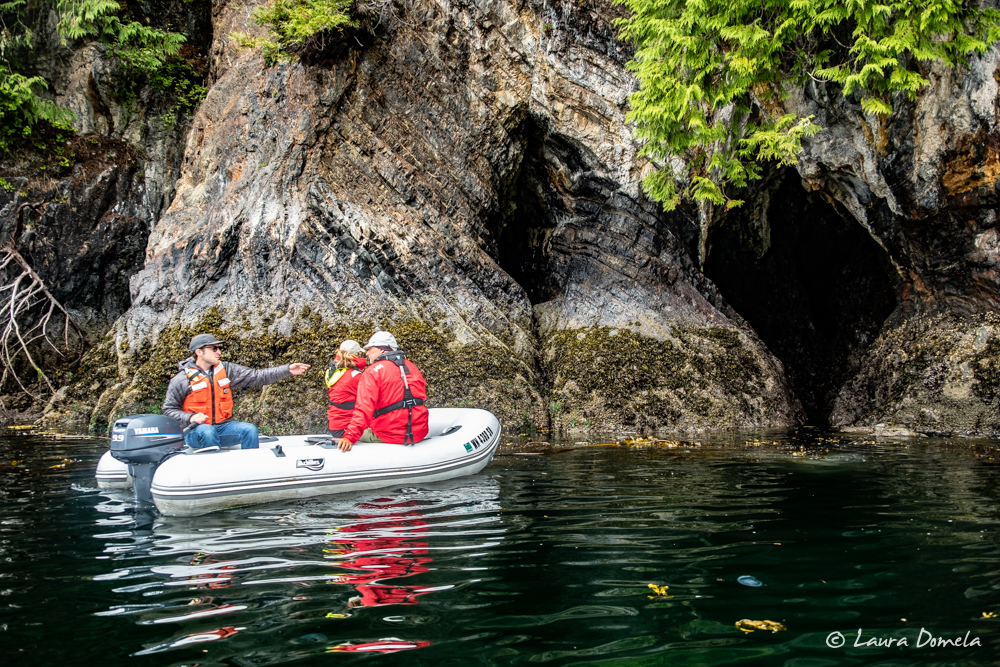 Here are some drone shots of our anchorage: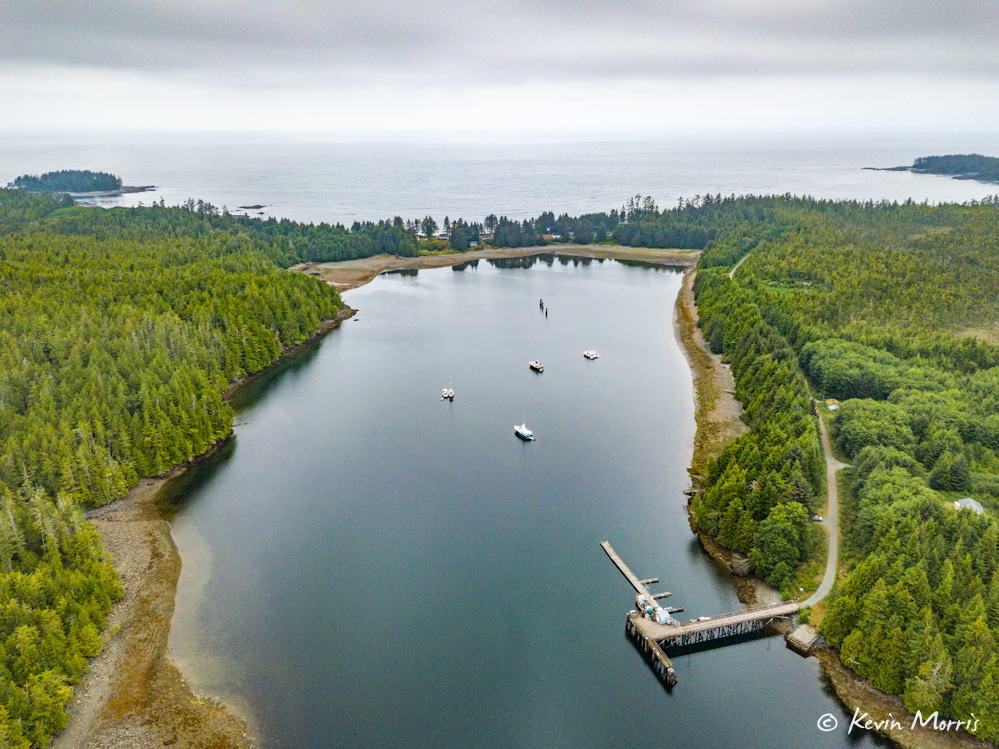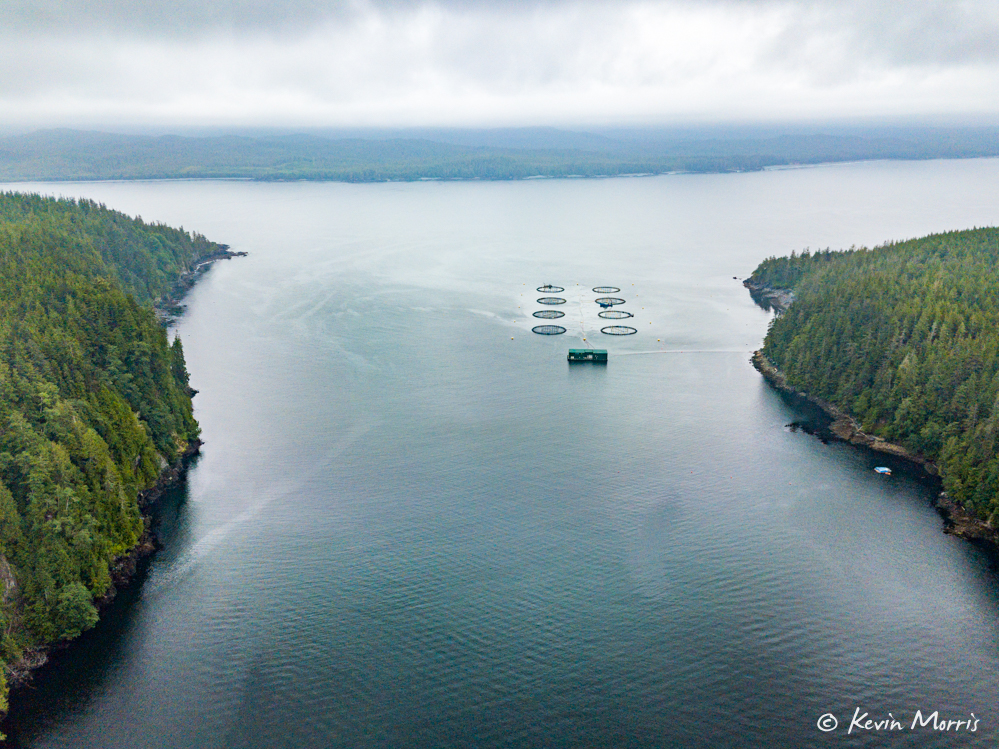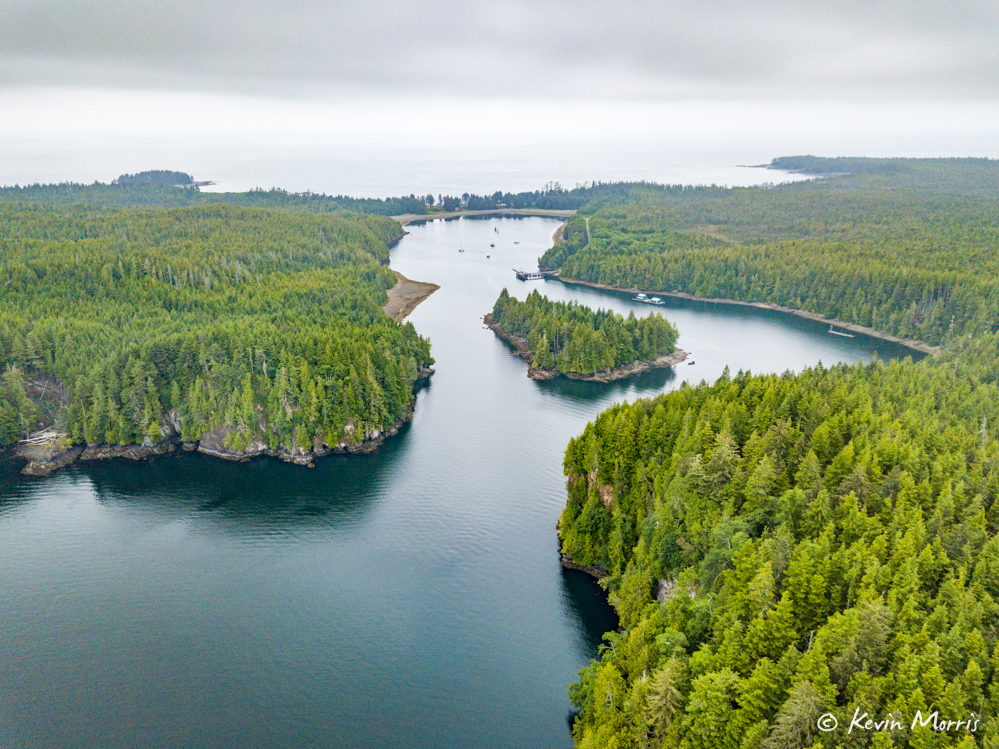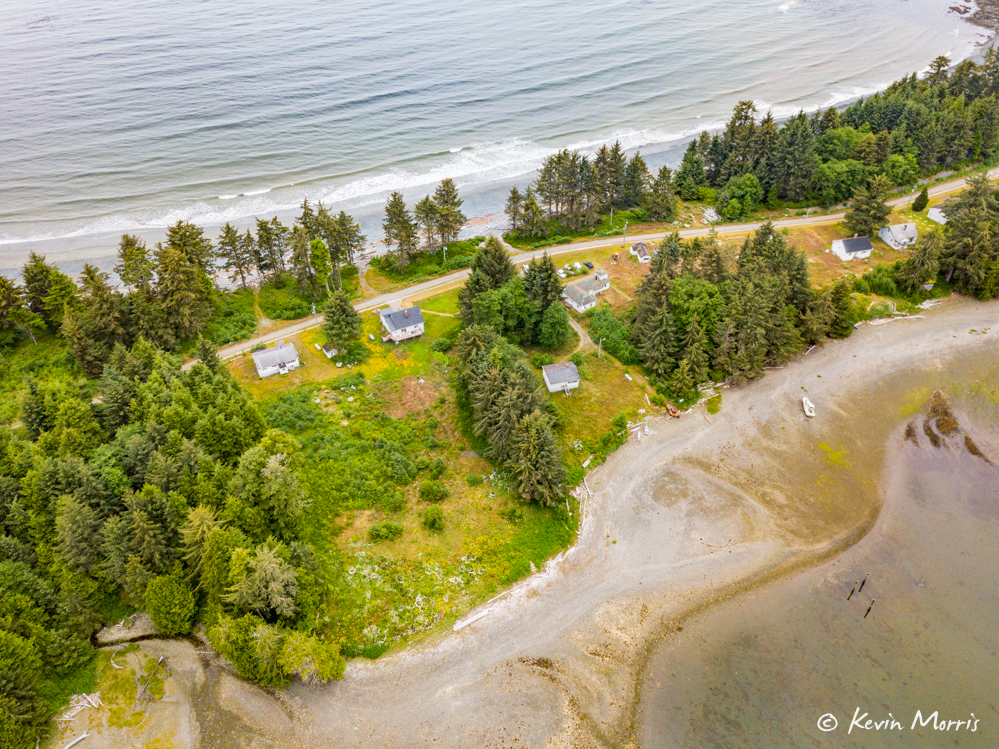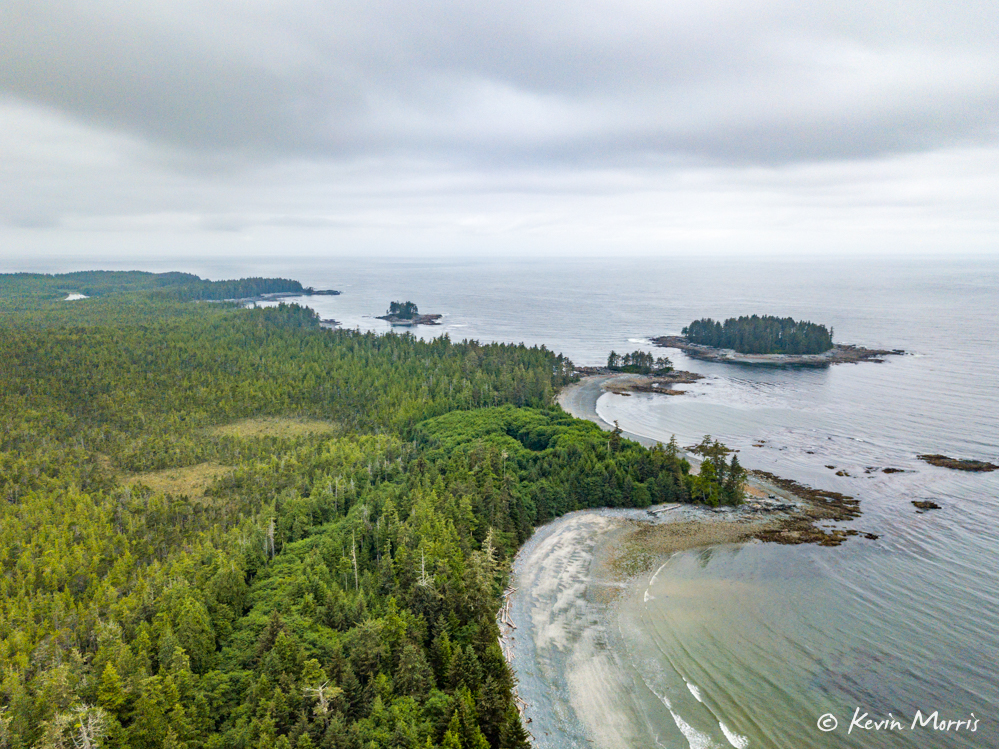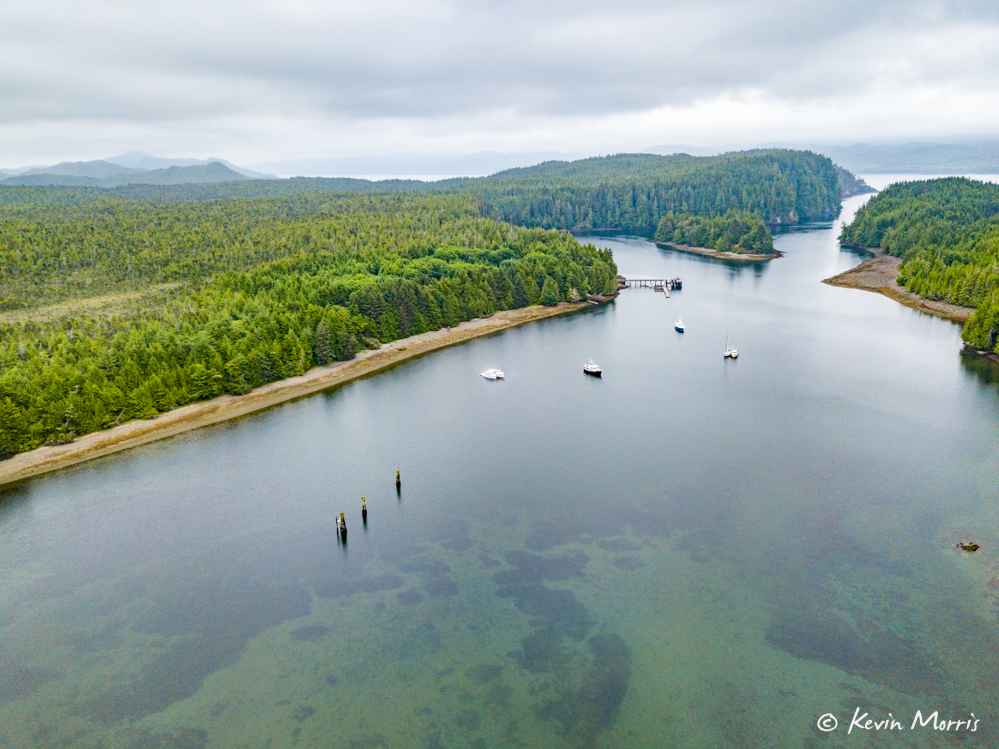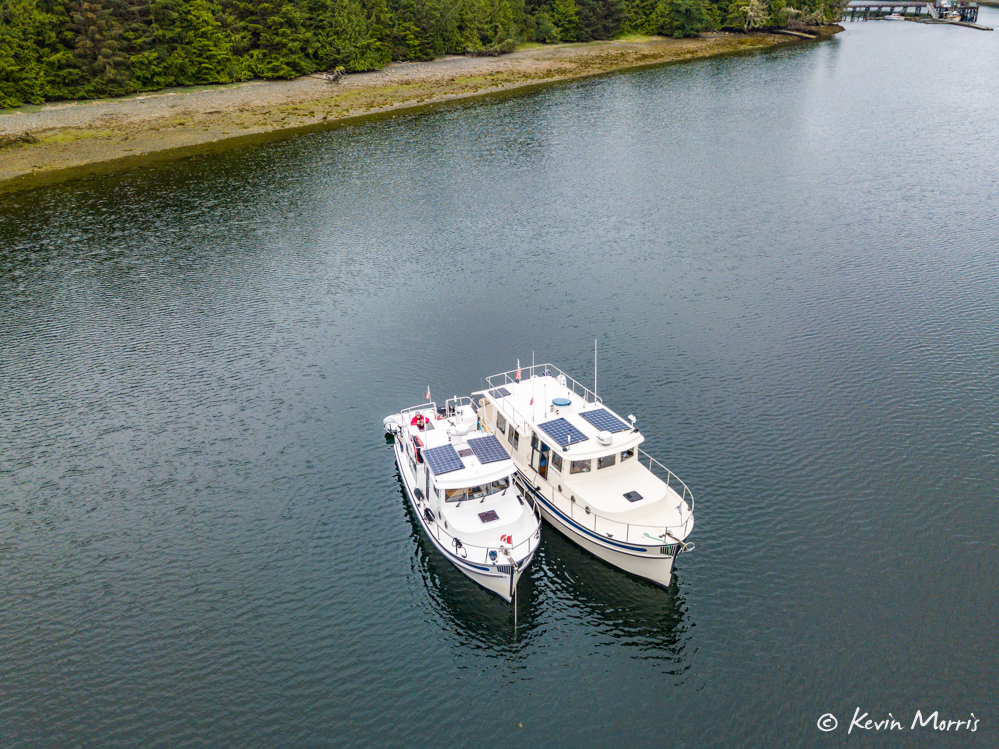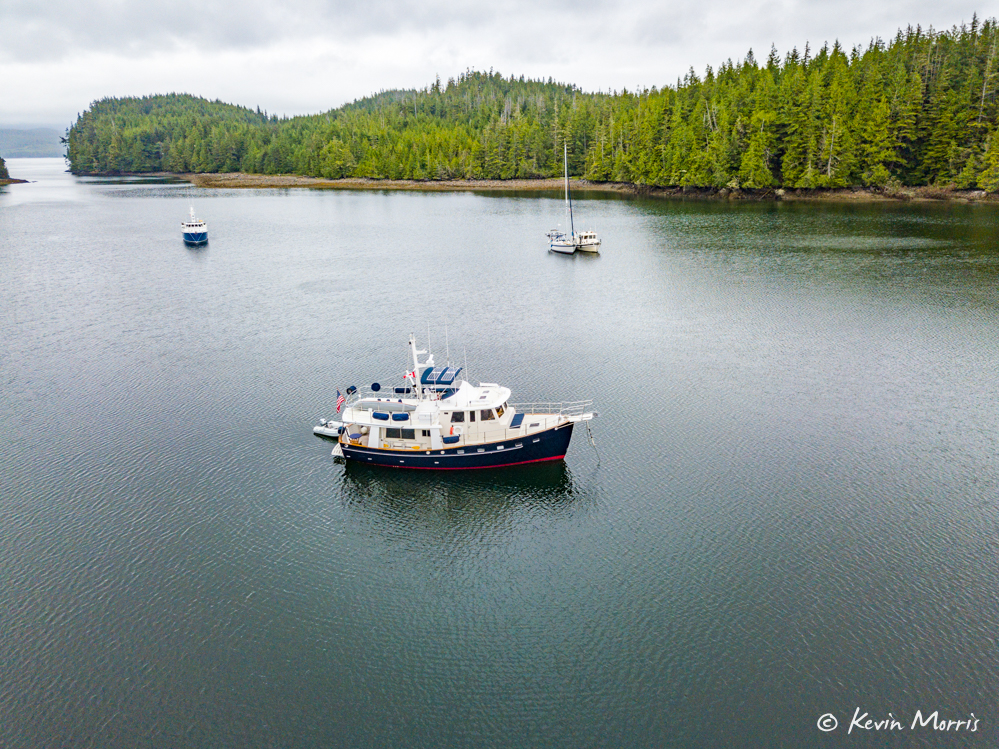 After exploring, we had the group over for happy hour and the briefing for tomorrow. We'll head around Cape Scott and get our first coast of west coast cruising!
The highlight of tonight's happy hour snacks were contributed by Doug Ford on Waterford (a Nordic Tug 32). He generously provided his recipe for…
Sriracha Smoked Cheetos!!! 
Hardware:
Traeger-style wood pellet smoker
Perforated smoking tray or basket
Olive oil sprayer
Ingredients:
Party Size Cheetos
Jalapeño or Chipotle infused olive oil
McCormick's powdered Sriracha spice
How to:
Pulverize the entire jar of spice in food processor until fine. This takes several minutes. Be careful not to breathe the powder!
Preheat smoker to 220. Light an additional smoke tube if you like more smoke flavor.
Pour Cheetos into a large mixing bowl. Spray lightly with infused olive oil (2 pumps on my sprayer)
Sprinkle 1/8 teaspoon Sriracha spice onto Cheetos and mix.
Spray and spice and mix again.
Spread Cheetos on smoking tray or basket.
Smoke for 1 hour at 220.
Today's total: 40.6 nautical miles, 5 hours, 47 minutes
Flotilla total: 40.6 nautical miles, 5 hours 47 minutes underway