Today's cruise was a short one — only 8nm or so from Columbia Cove to the Bunsby Islands. We anchored in the northernmost (slightly larger) anchorage, then took the drone up for some quick aerials before going exploring.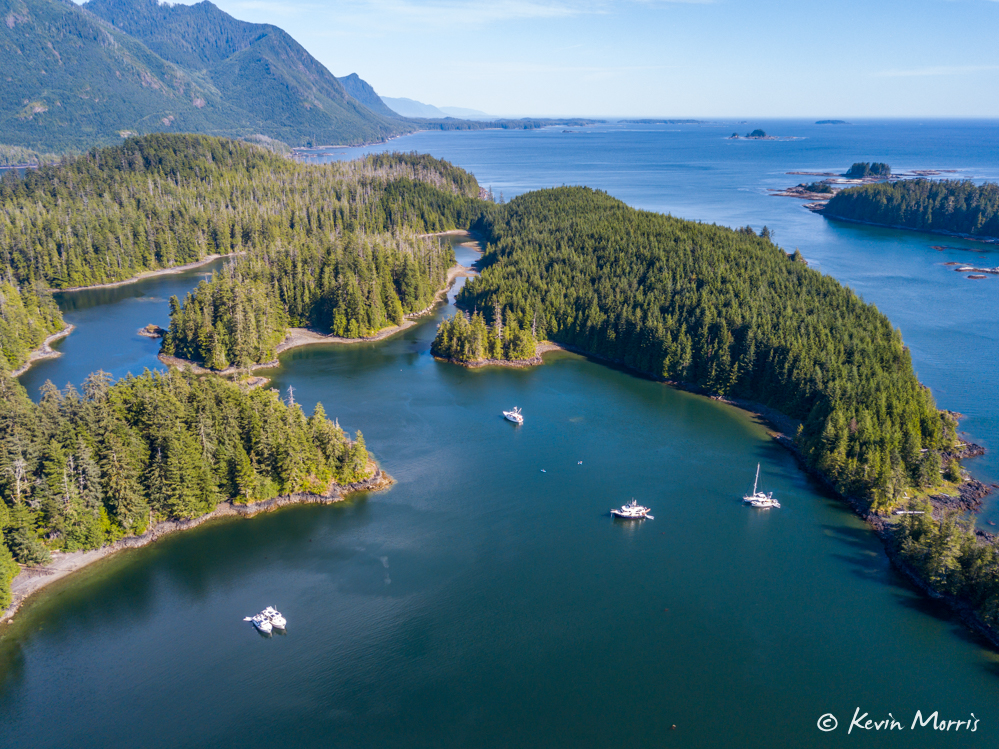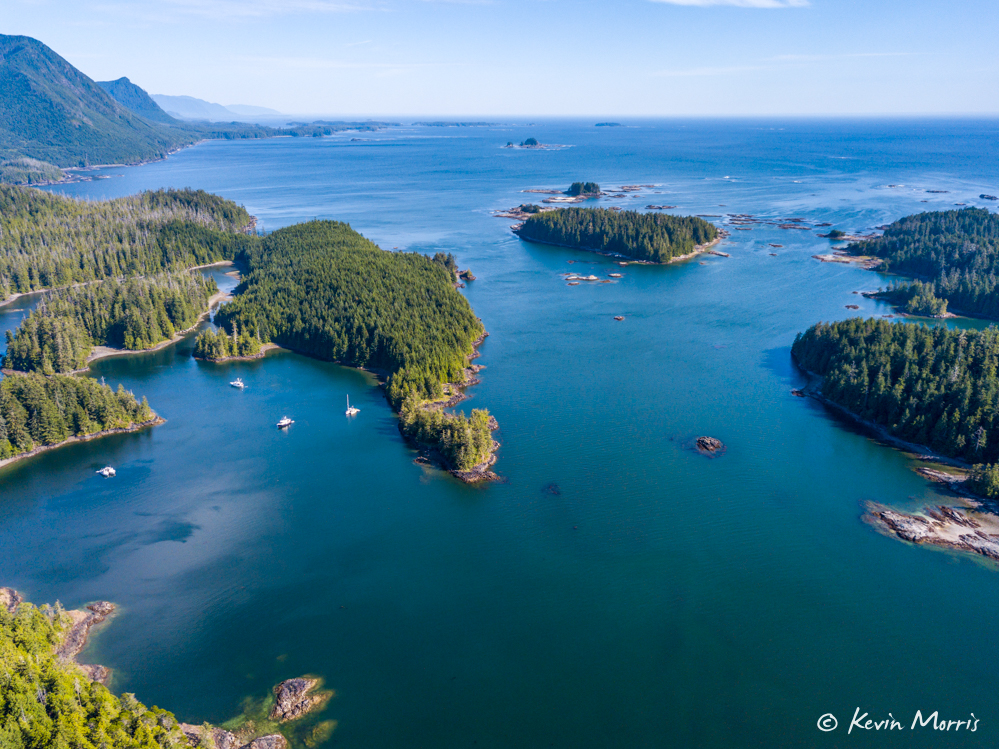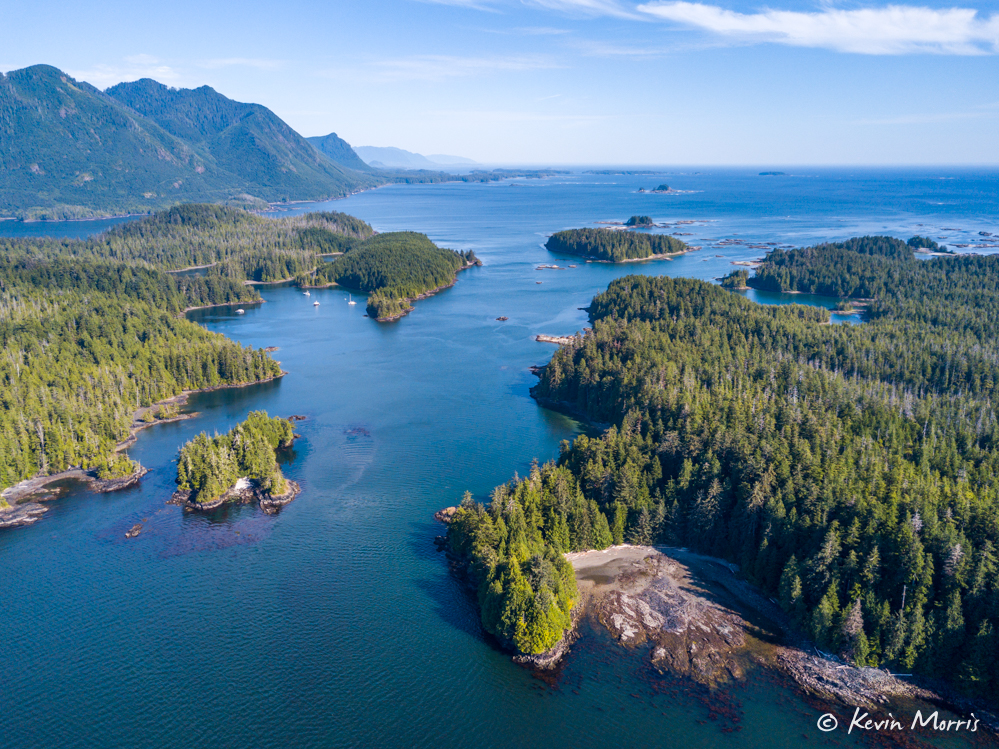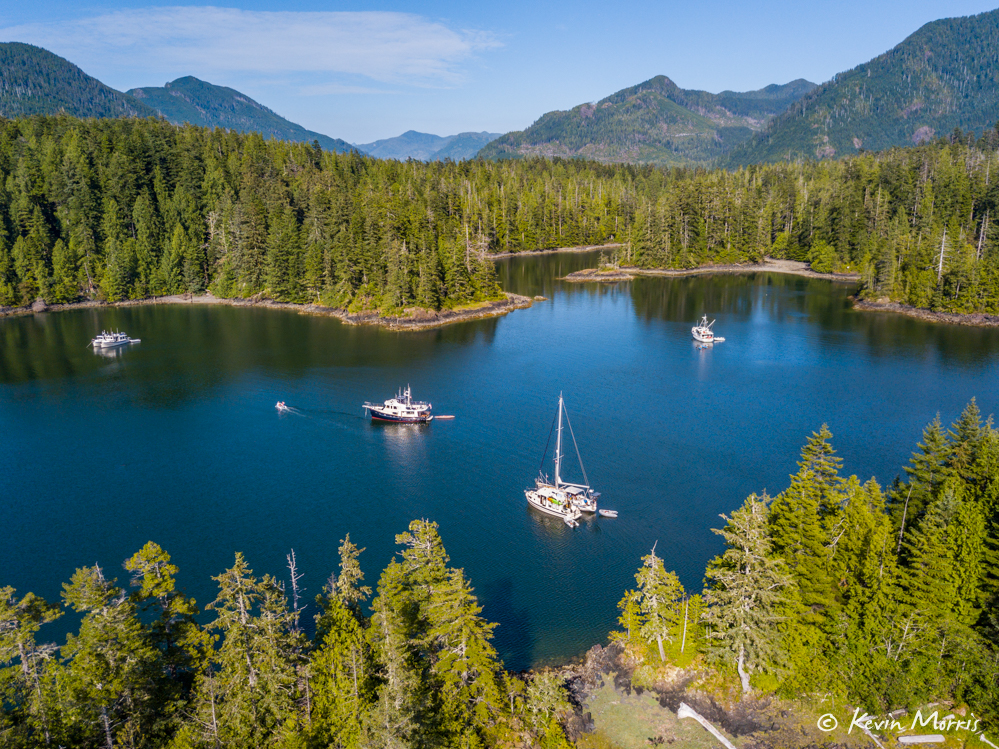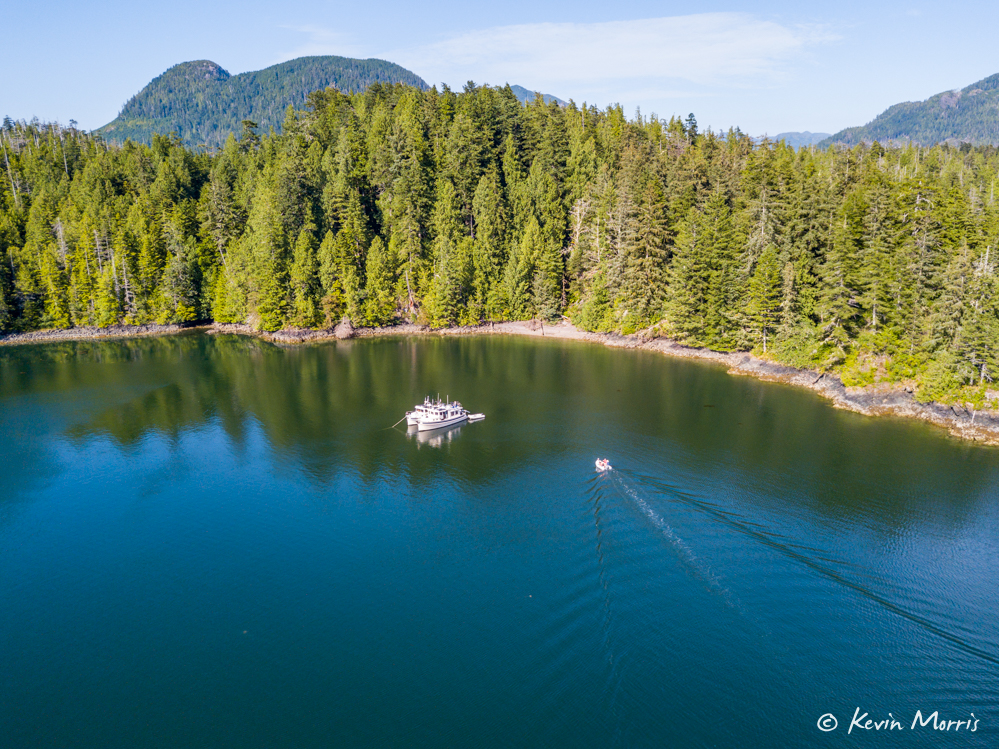 By dinghy, we found a small island with a nice landing beach so we went ashore and found some great tide pools!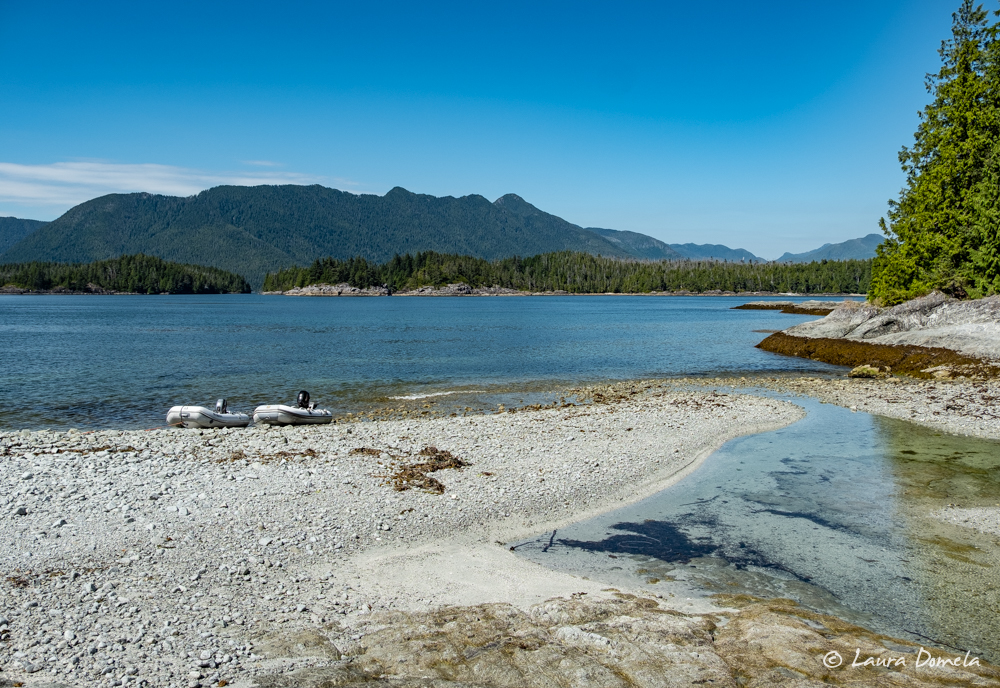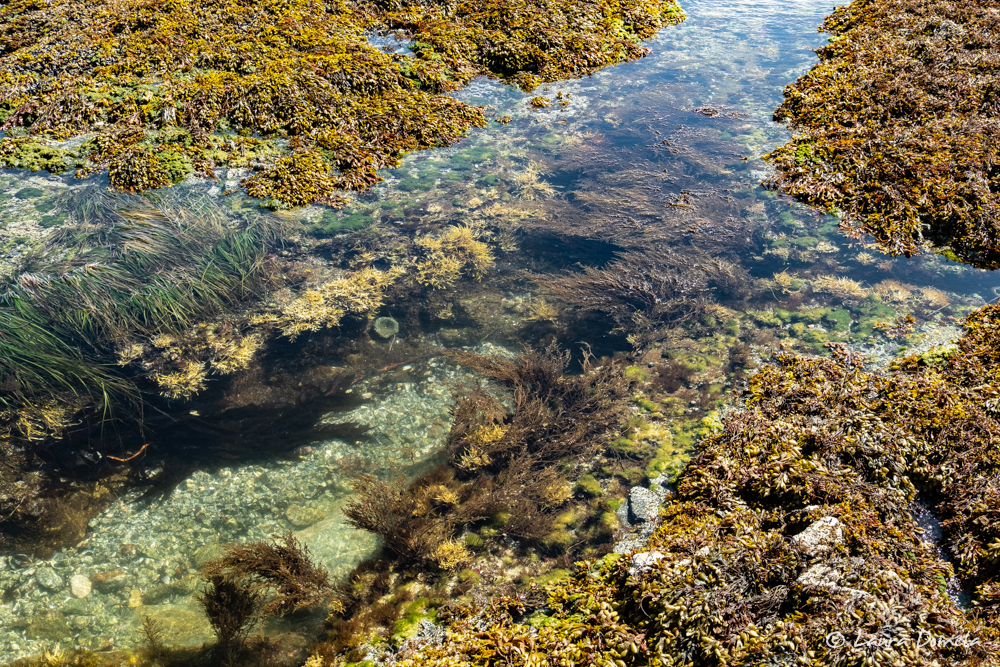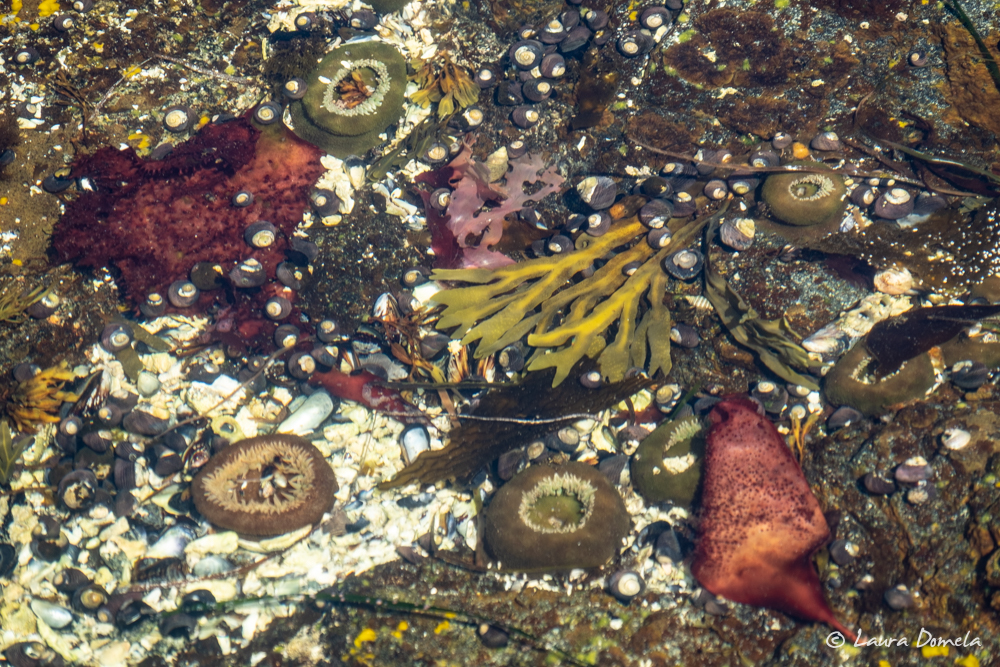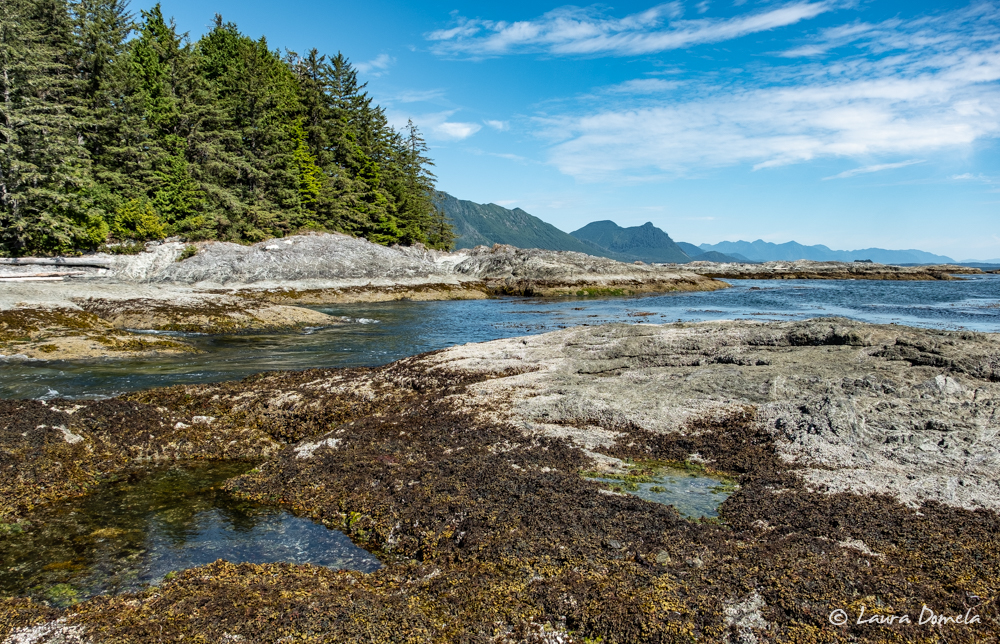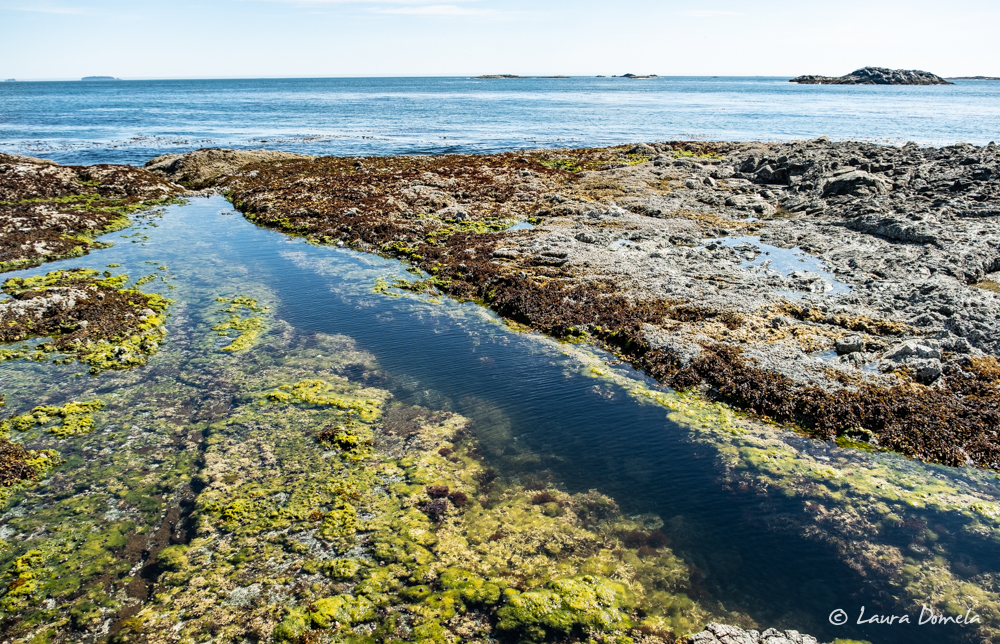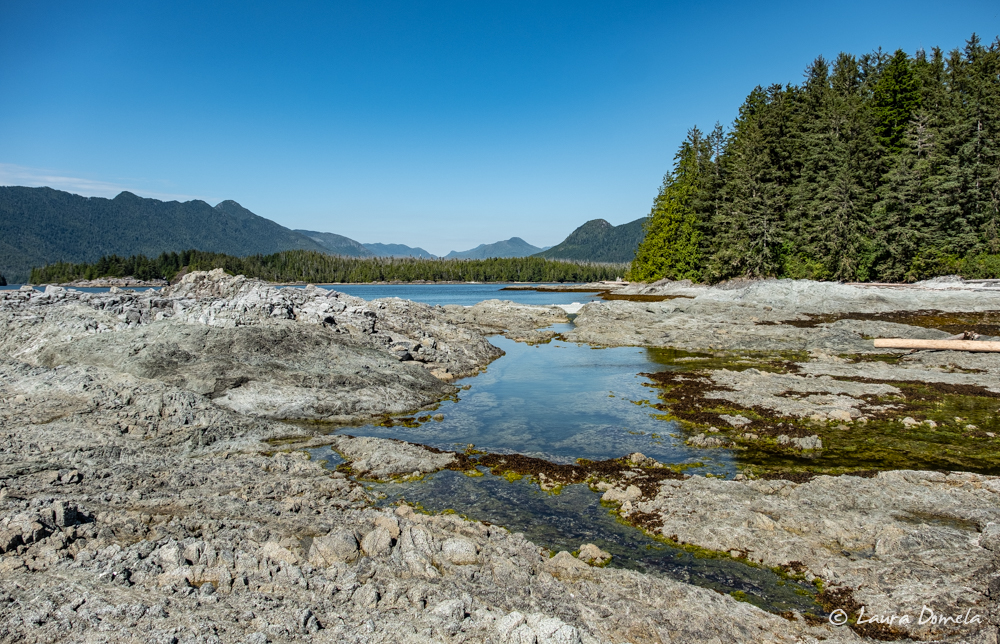 We saw quite a few of these in the intertidal. Anyone know what they are?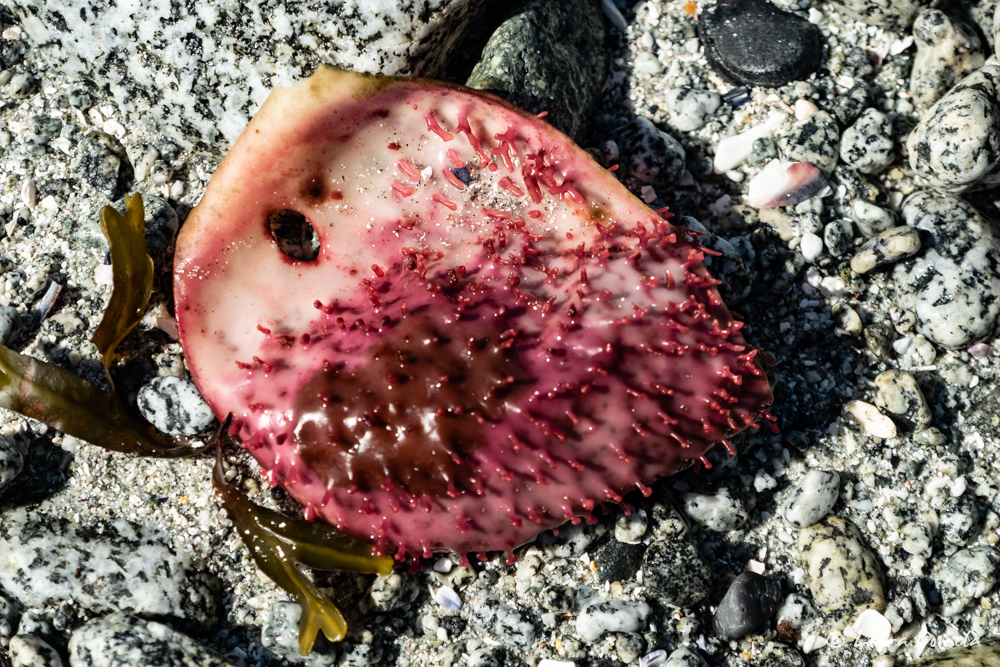 Next we found a nice little inlet we went up as far as we could, but at the head it quickly shallowed.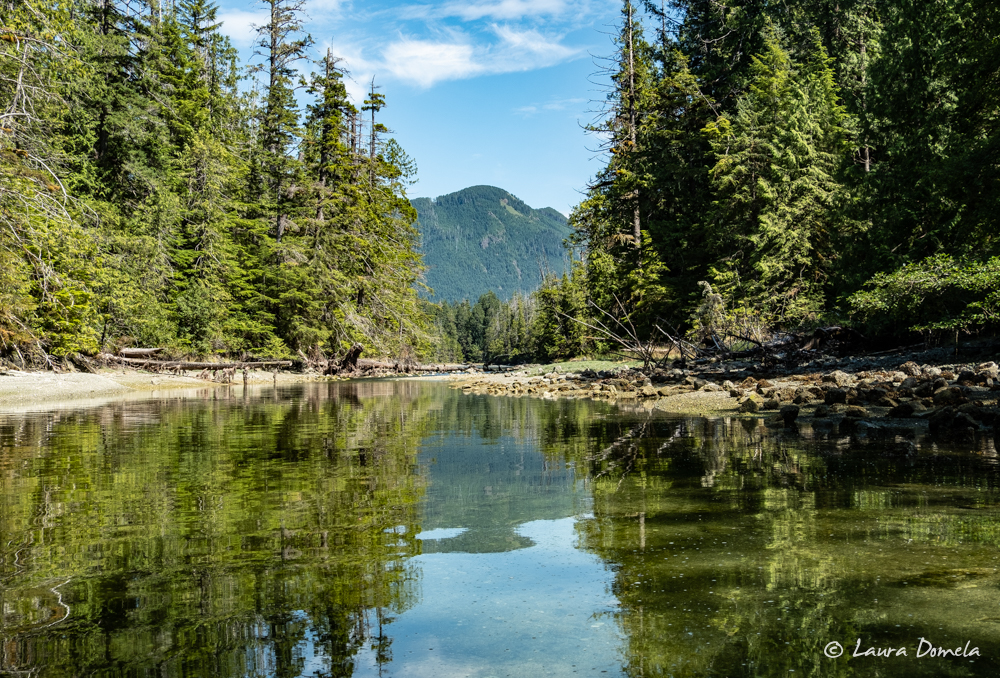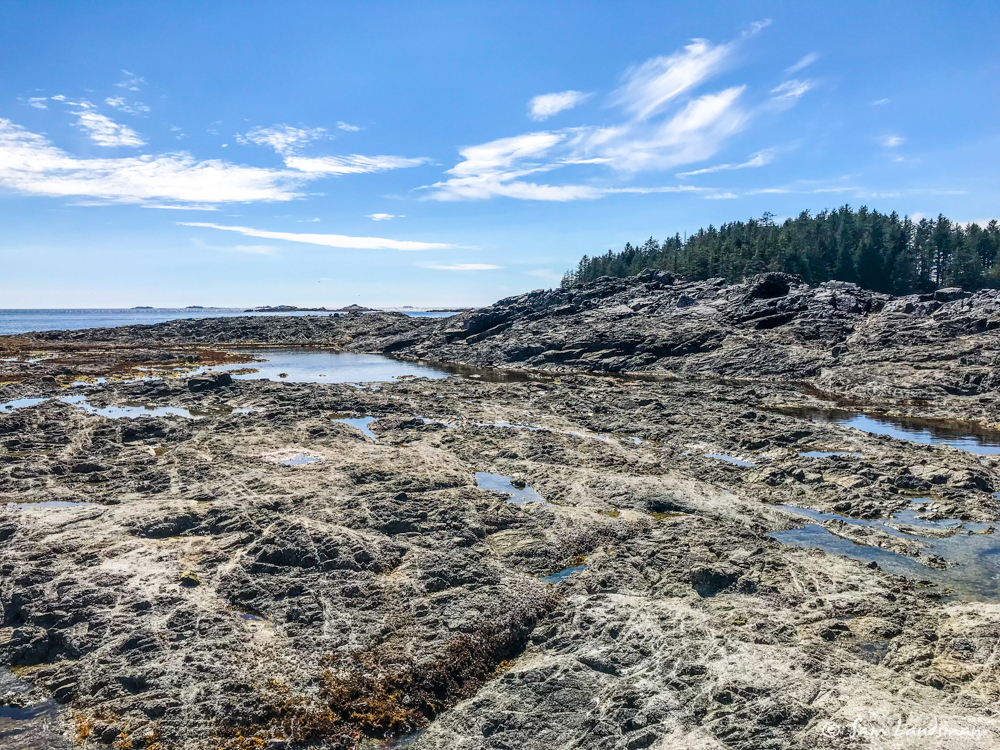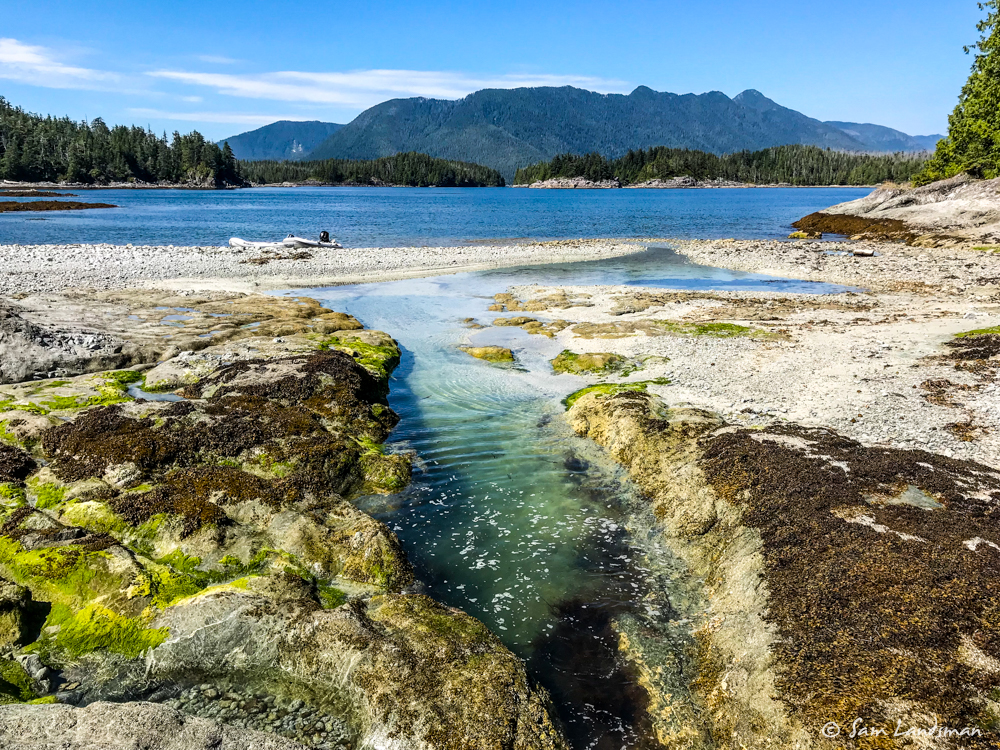 We found this crazy-looking eroded stump on shore: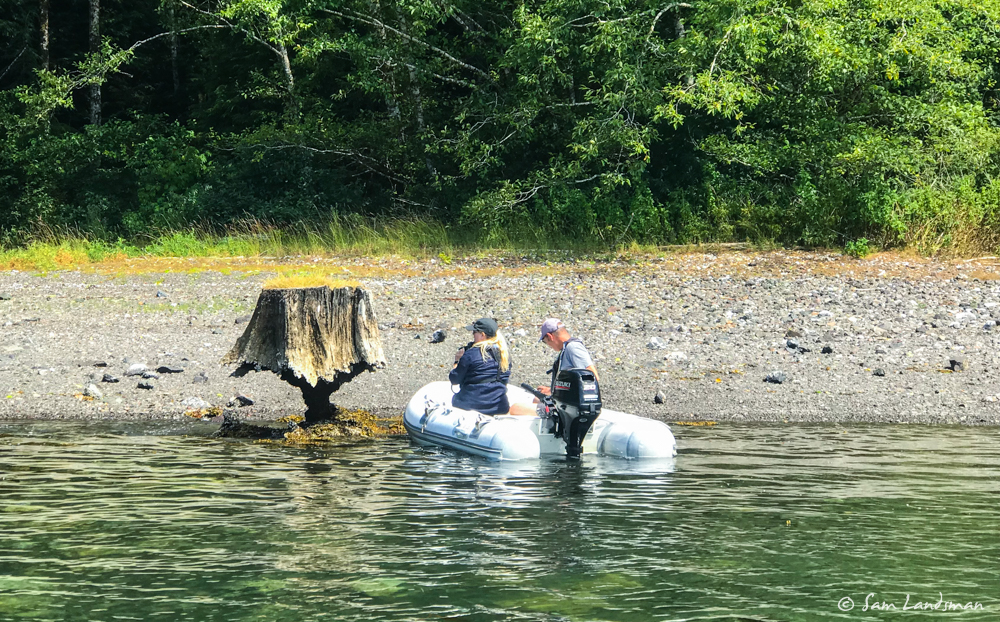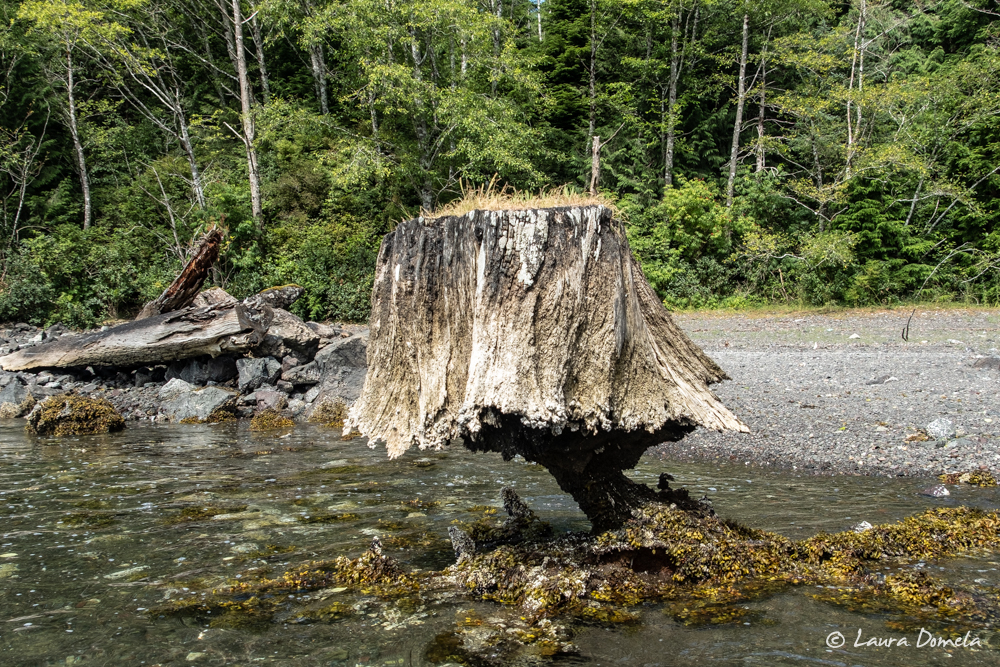 The weather was so beautiful and warm that a few of us even went swimming.
For dinner on the Airship/Safe Harbour raft tonight we had grilled pork tenderloin, salad, risotto, veggies with romesco sauce, and jalapeño cheddar cornbread.
This Nordhavn 46 (M/V One Life) happened to be in the anchorage with us tonight and we got a nice shot of it in the moonlight: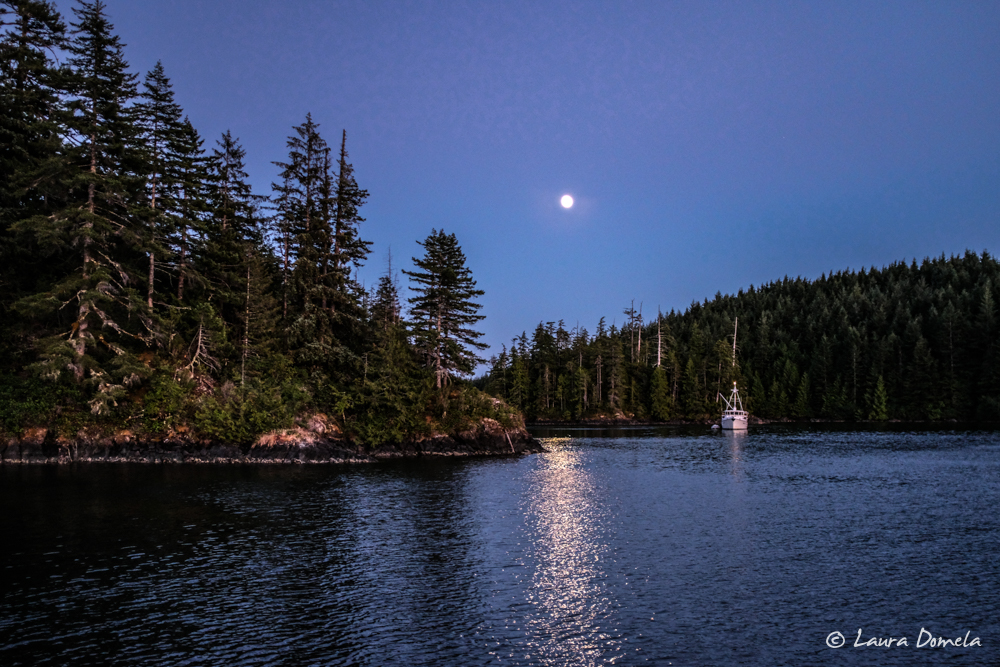 The Bunsbys are another favorite stop on the trip around Vancouver Island. So many places to explore!
Today's total: 8.9 nautical miles, 1 hours, 21 minutes
Flotilla total: 157.1 nautical miles, 21 hours 27 minutes underway