The narrow entrance to Walters Cove is a fun navigational challenge. The channel is well-charted and well-marked, but it's narrow and winding. Looking in from the outside, the buoys look more like a random sprinkling of green and red than a defined channel. The chart clarifies the path, but it can still be intimidating.
Inside Walters Cove, we found the public dock almost empty, with ample room for the whole group to tie up. Anchoring isn't recommended in Walters Cove (too many cables/pipes/etc.), and the dock is a first-come, first-served facility. Rafting is mandatory, but it's nice when there's enough room for everyone to tie up directly to the dock.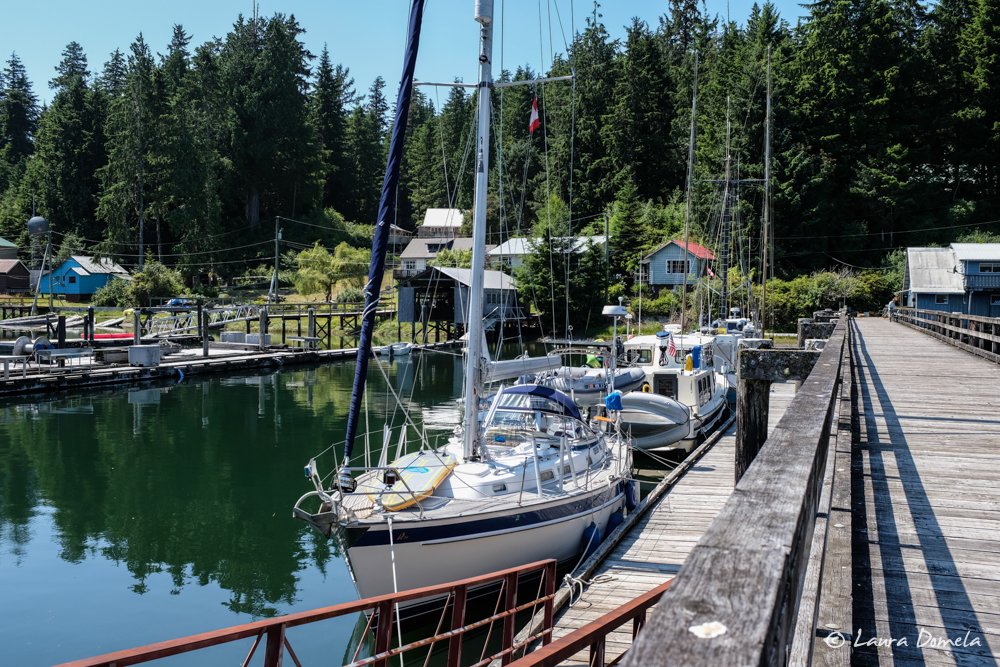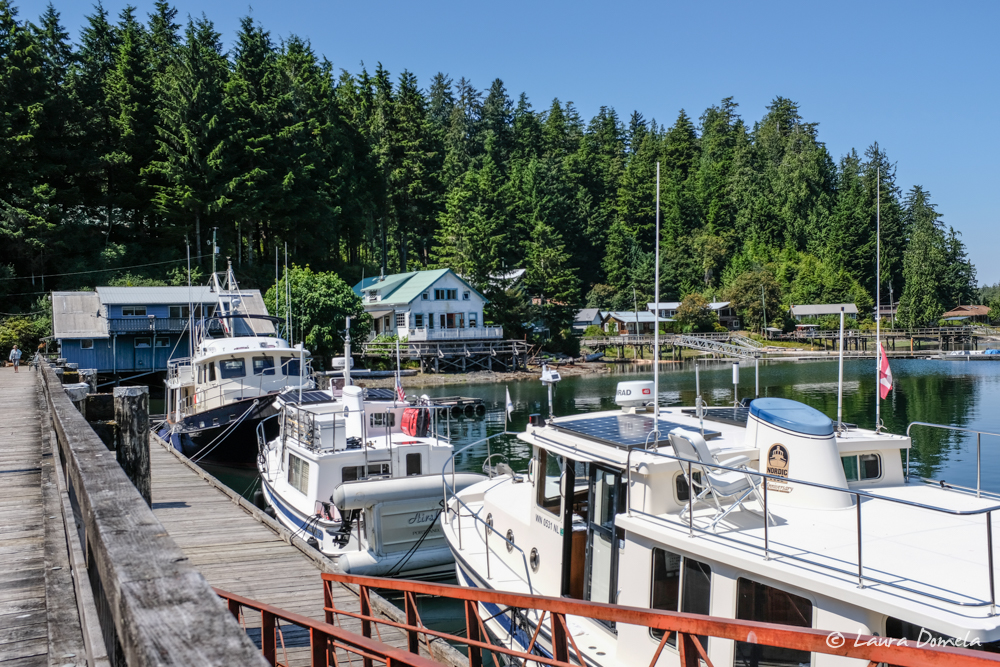 We walked the trail through town to Java the Hut cafe and had a very good lunch (great halibut fish and chips!). Eric (the owner) visited with us and described some of the crazy weather situations they've had in Walters Cove during the winter (winds of 120mph, he claims).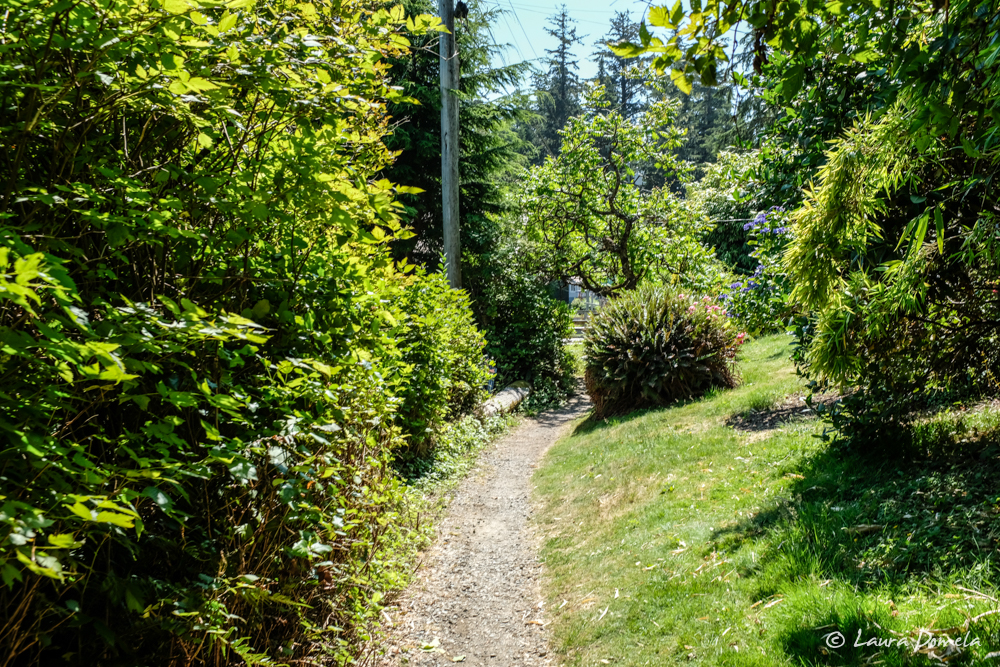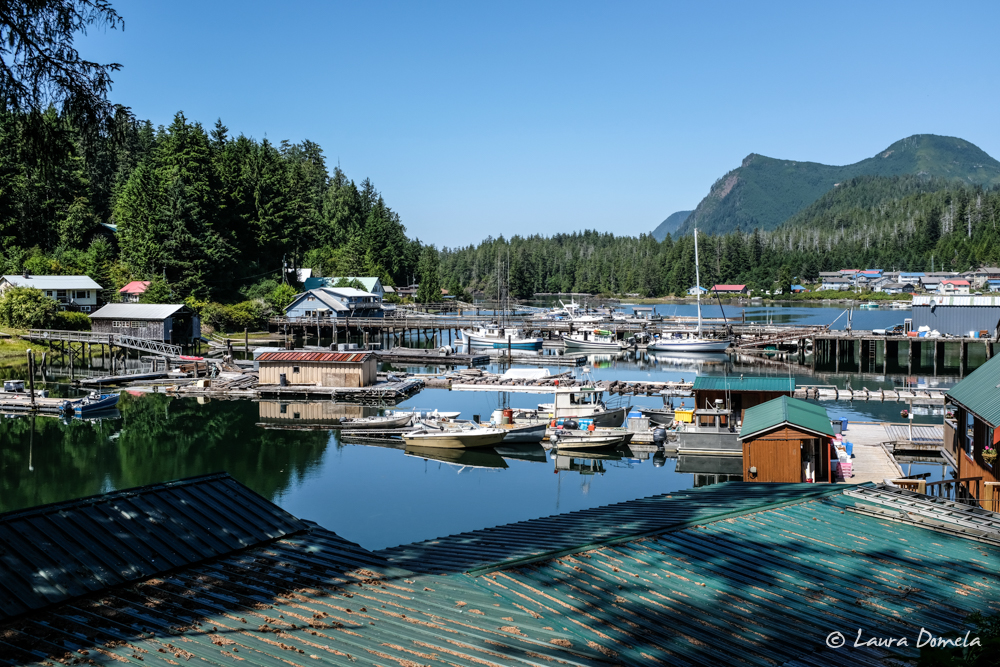 While we were sitting on the balcony of Java the Hut doing some work after lunch, the Uchuck III arrived! The Uchuck III is a 1942 minesweeper built from three-inch thick double planked fir. It was built in Oregon and has twin 500hp Cleveland diesel engines. Since 1955 the Uchuck III has been making weekly trips along the west coast of Vancouver Island to deliver cargo and passengers to roadless communities. The Uchuck III carries up to 100 passengers (day trips only, no overnights), it is 136 feet long, 24 feet wide, carries 70 tonnes of cargo, and cruises at up to 12 knots. A cool old boat!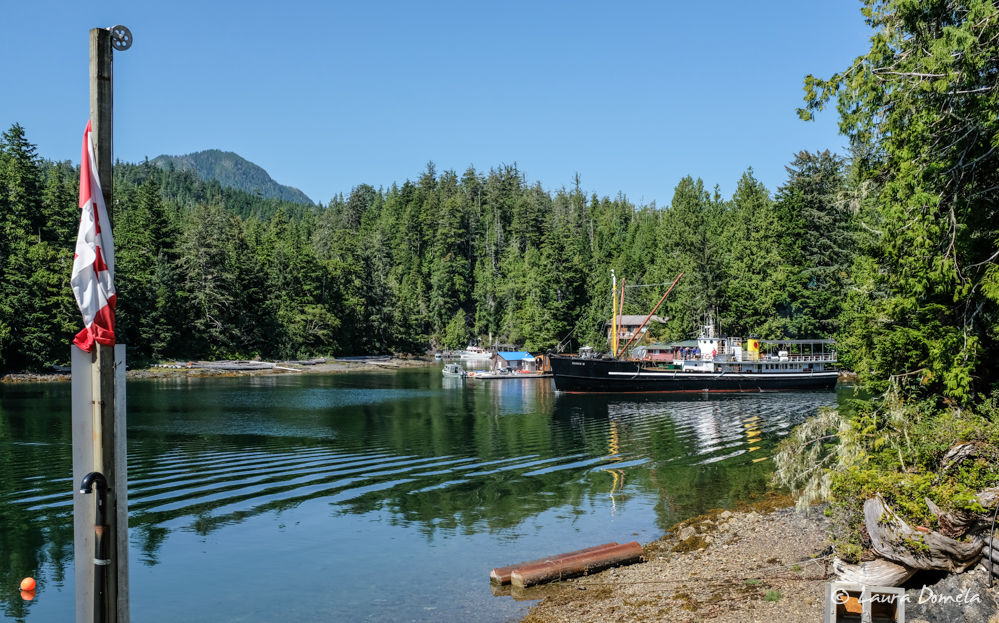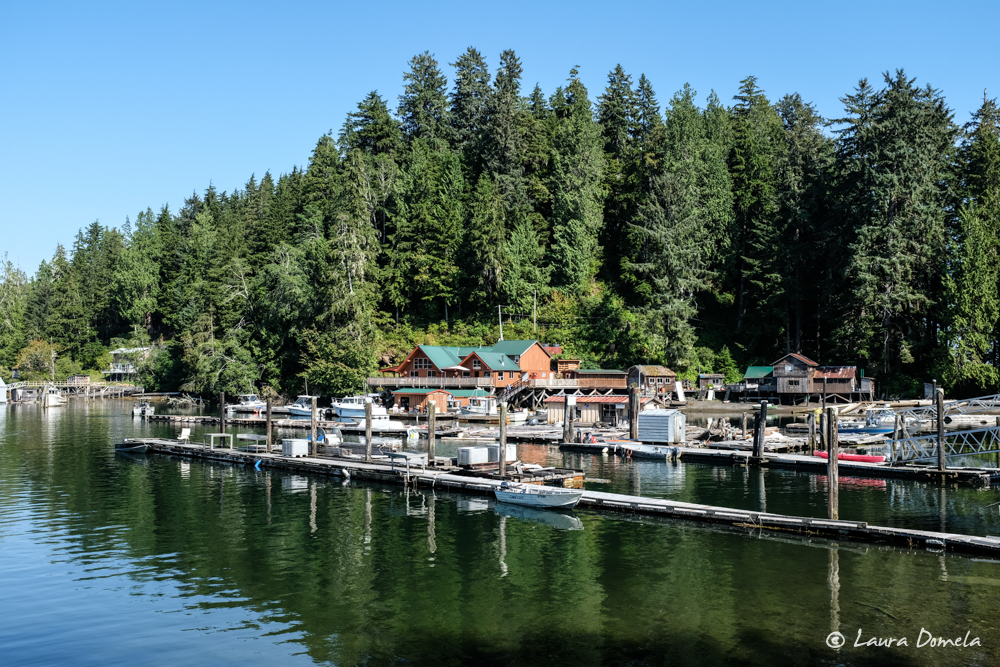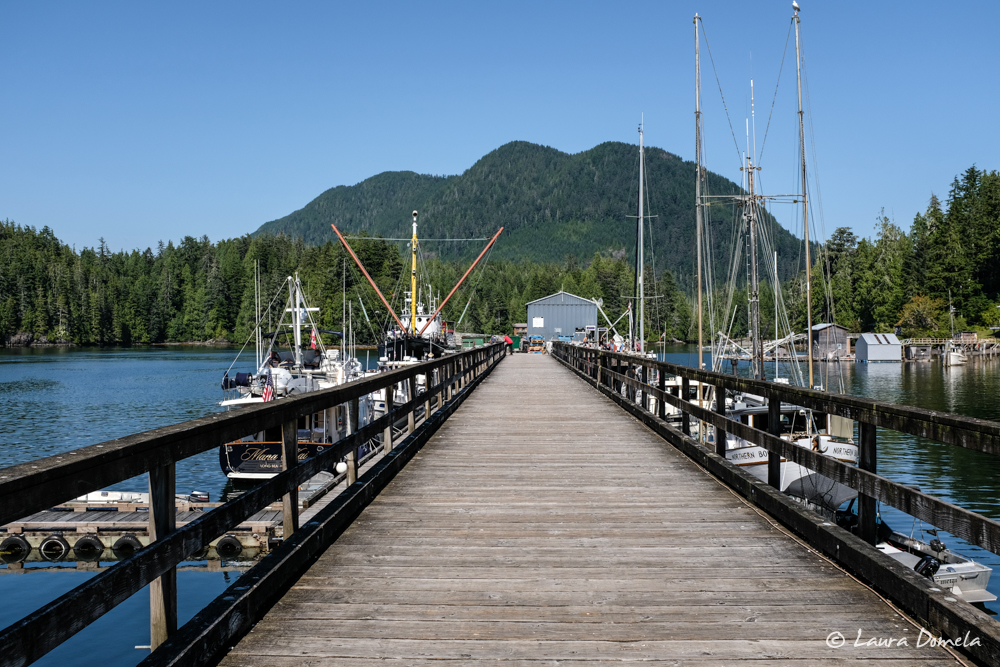 Sam sits on top of Safe Harbour and watches while the Uchuck III unloads cargo: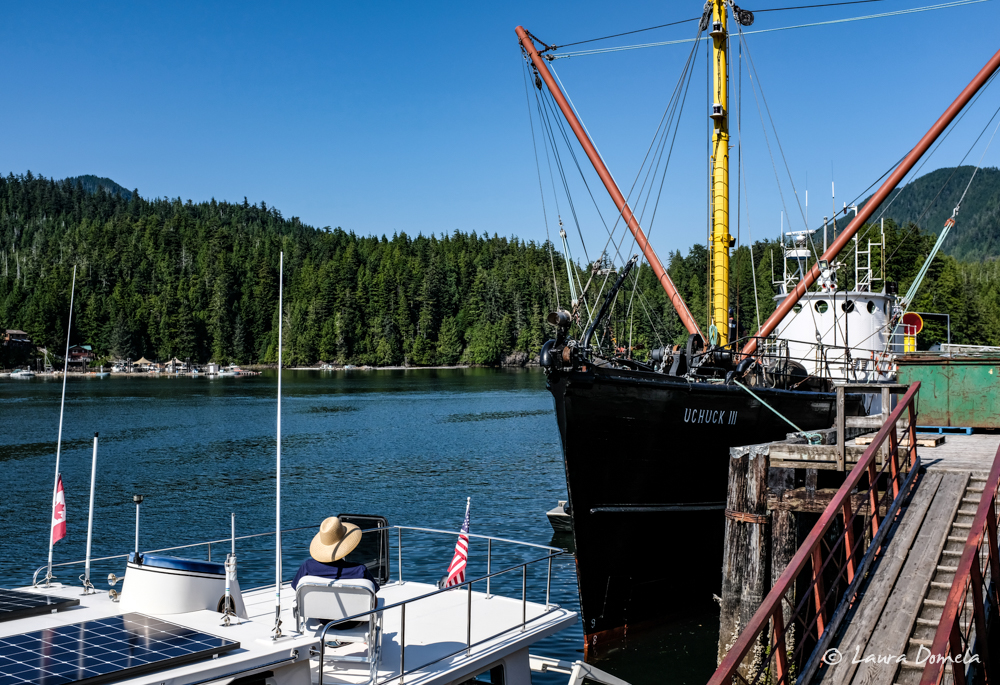 Kevin took the drone up for some overview shots: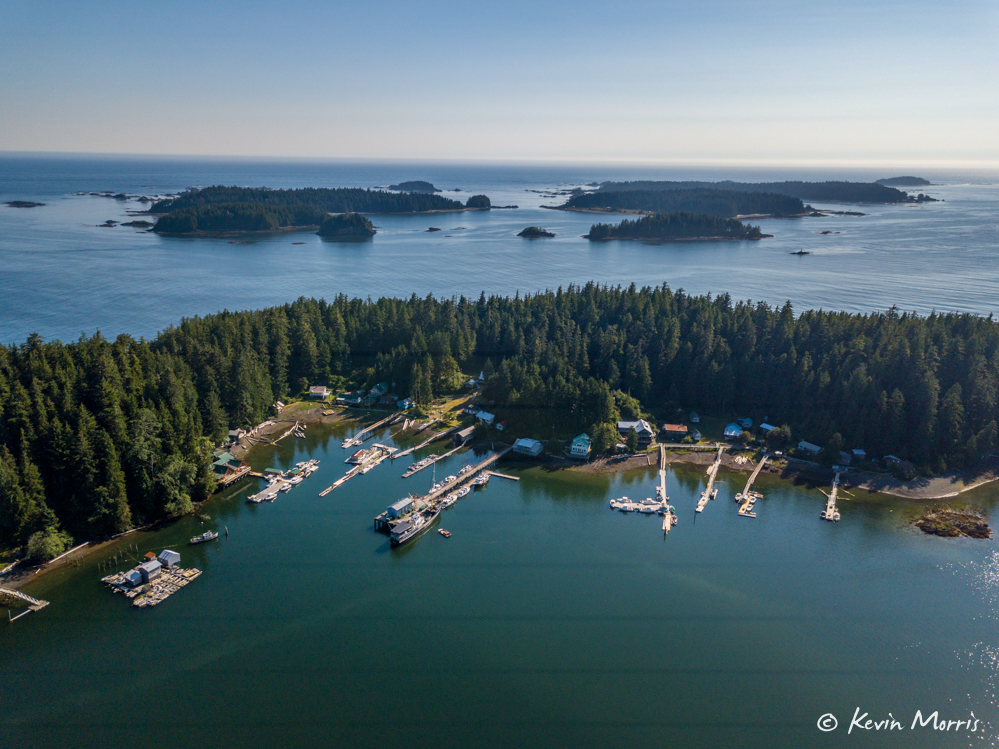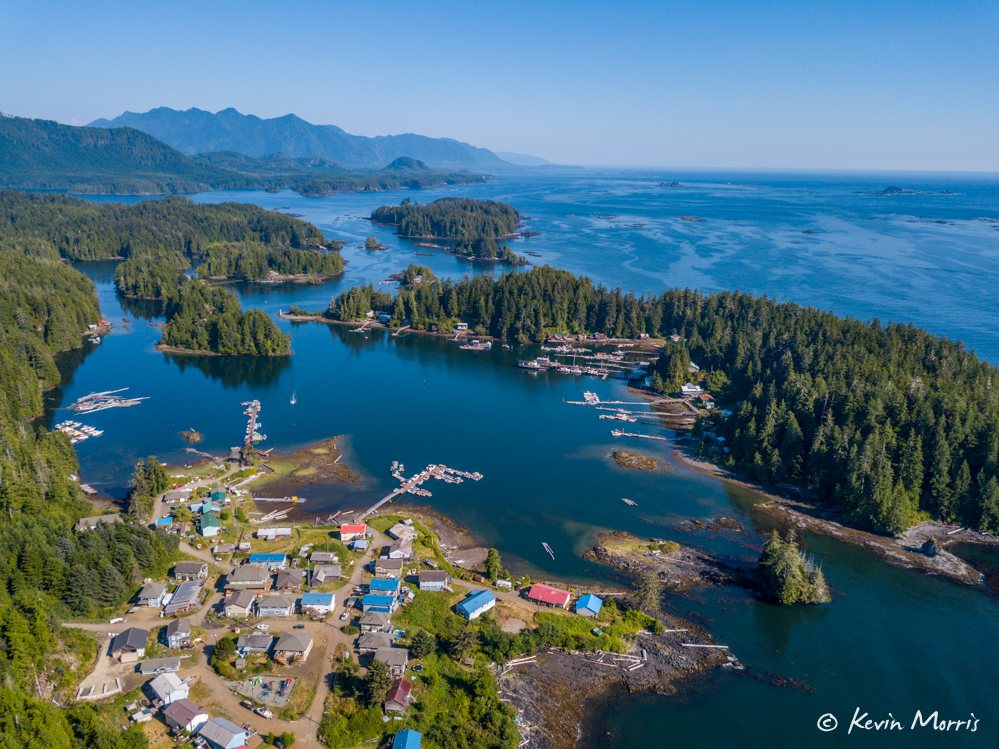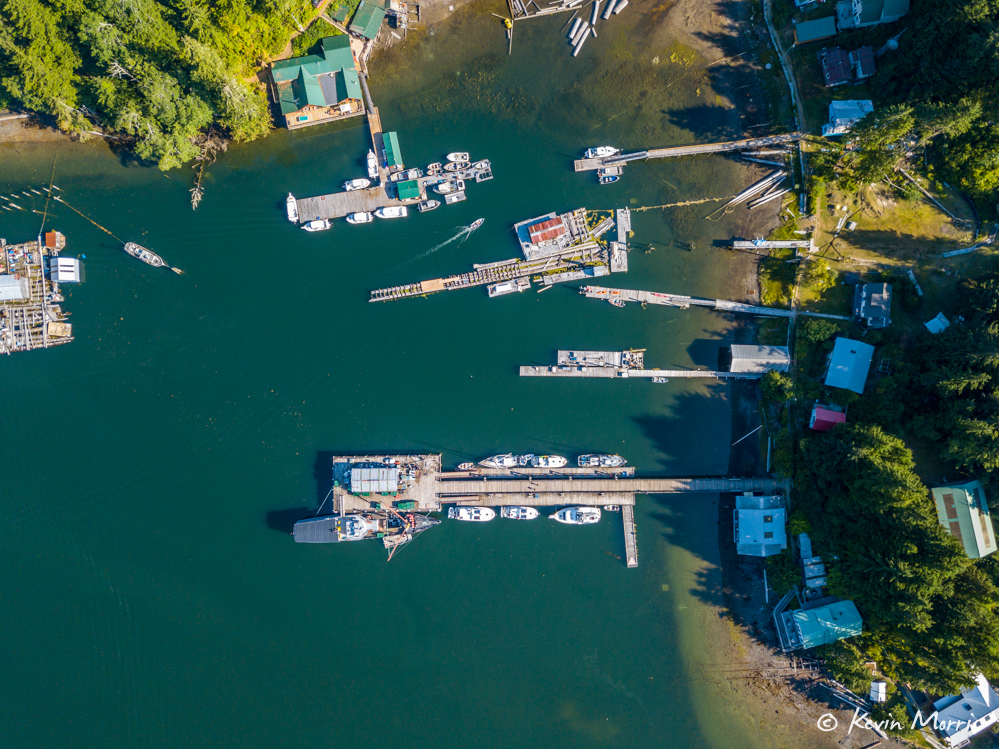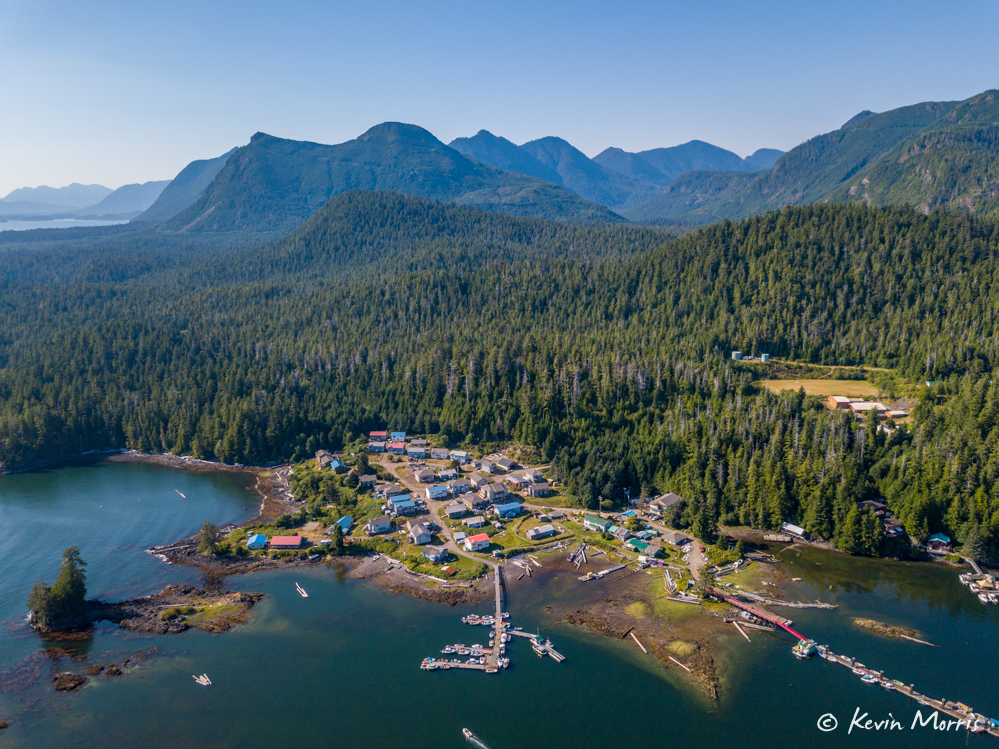 Since we had a big, late lunch up at the restaurant, we all met for happy hour and snacks on the dock: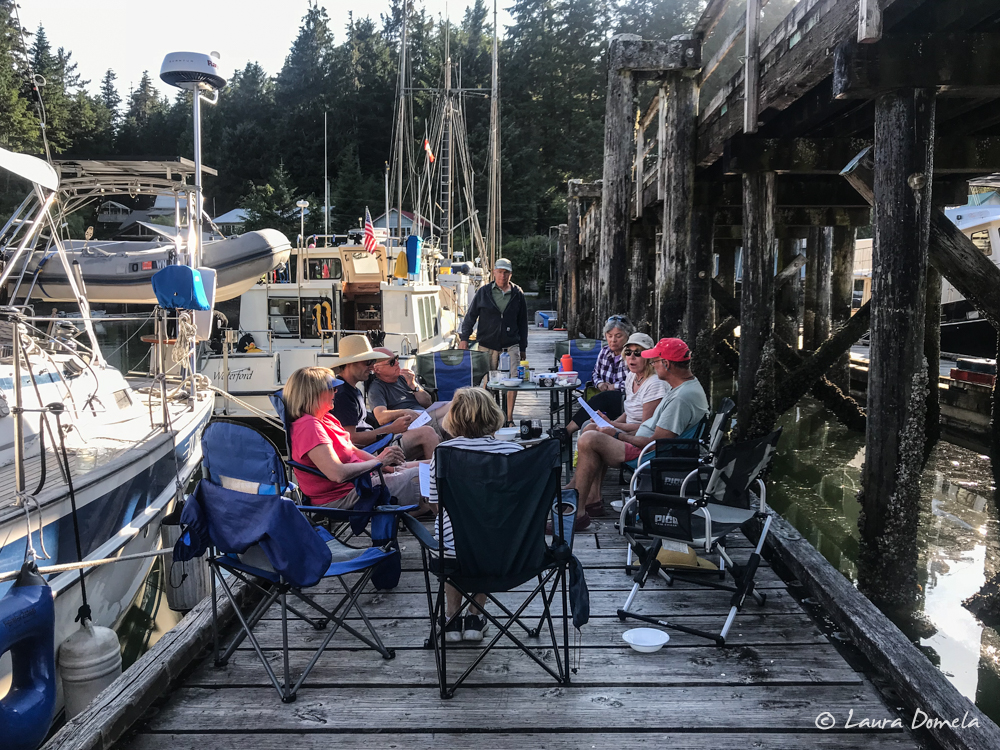 Today's total: 9.8 nautical miles, 1 hours, 27 minutes
Flotilla total: 166.9 nautical miles, 22 hours 54 minutes underway