We exited Walters Cove around 9:00 a.m. and headed through some fog toward Rugged Point.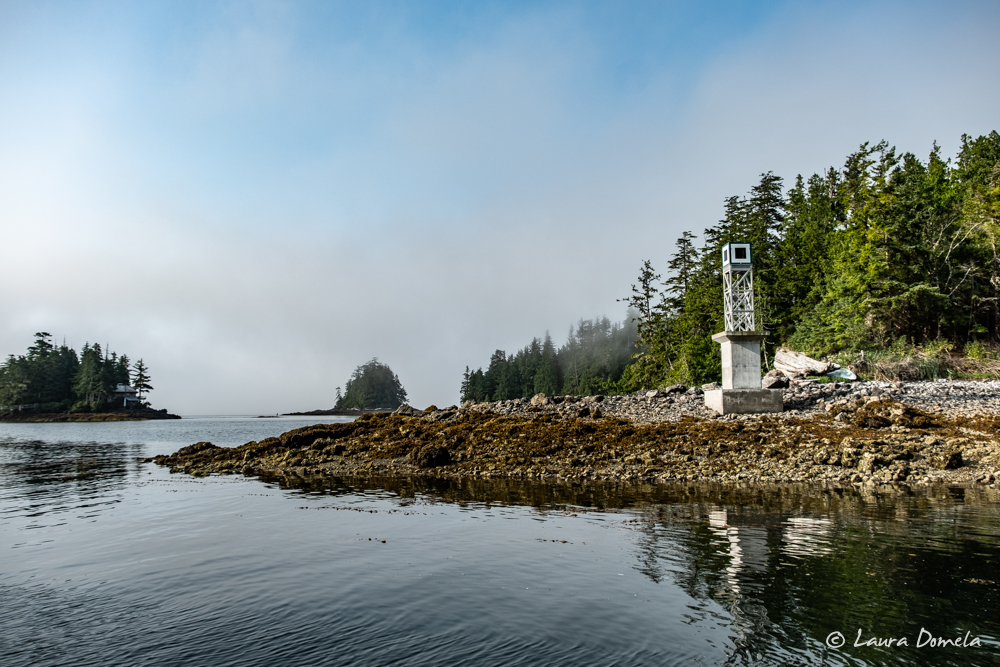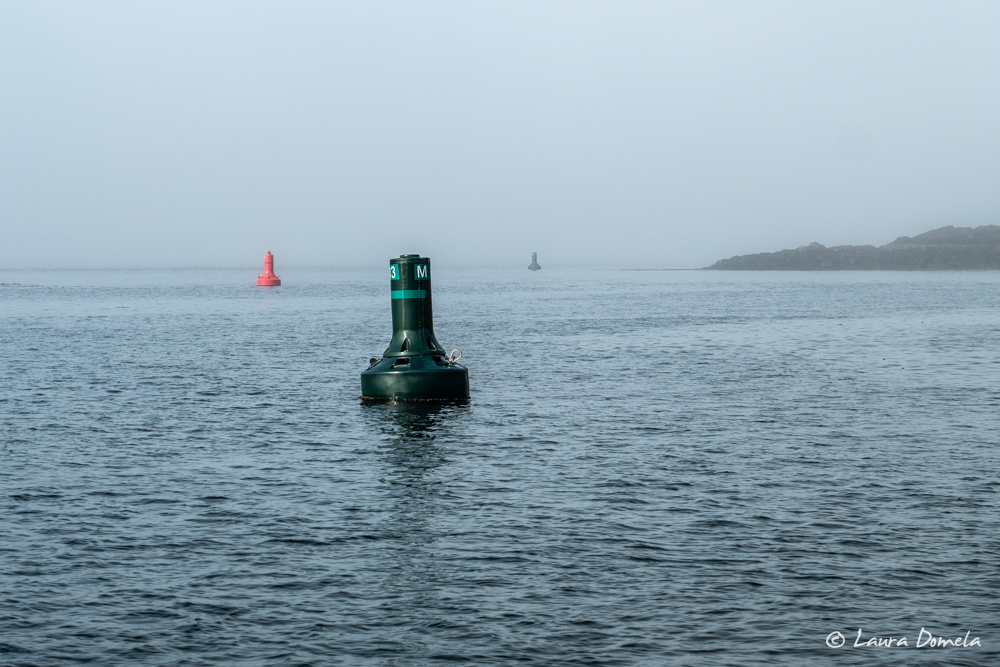 Our plan was to temporarily anchor in the small bay at Rugged Point and dinghy to shore for a hike across to the beach on the other side. We had about 10 knots of wind in the bay and the fog looked like it was starting to burn off.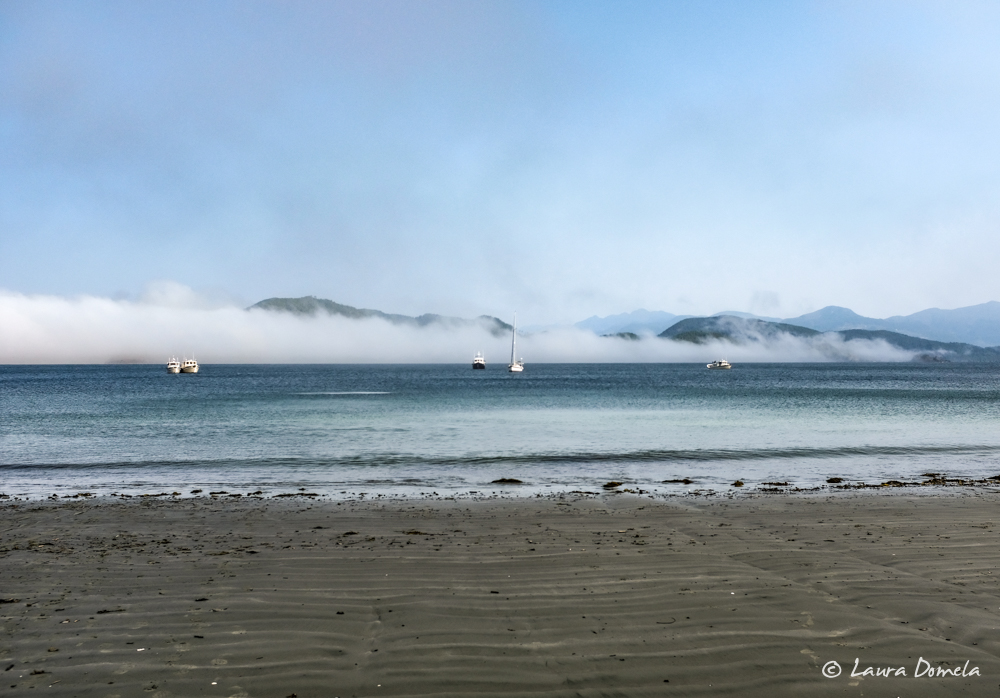 Rugged Point is appropriately named. Gnarled rocky cliffs jut out of the sea offshore and the trees cling to shore.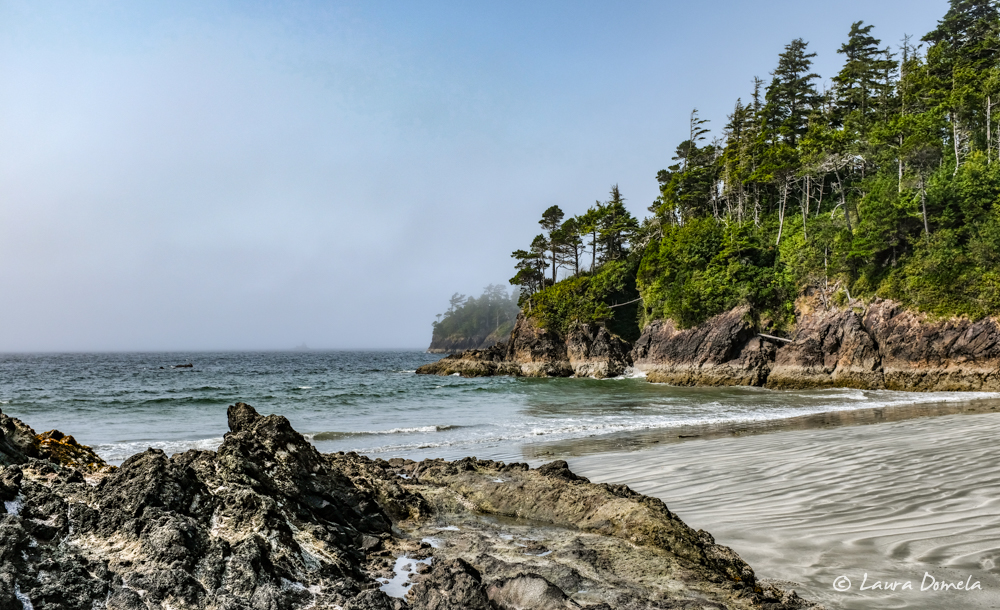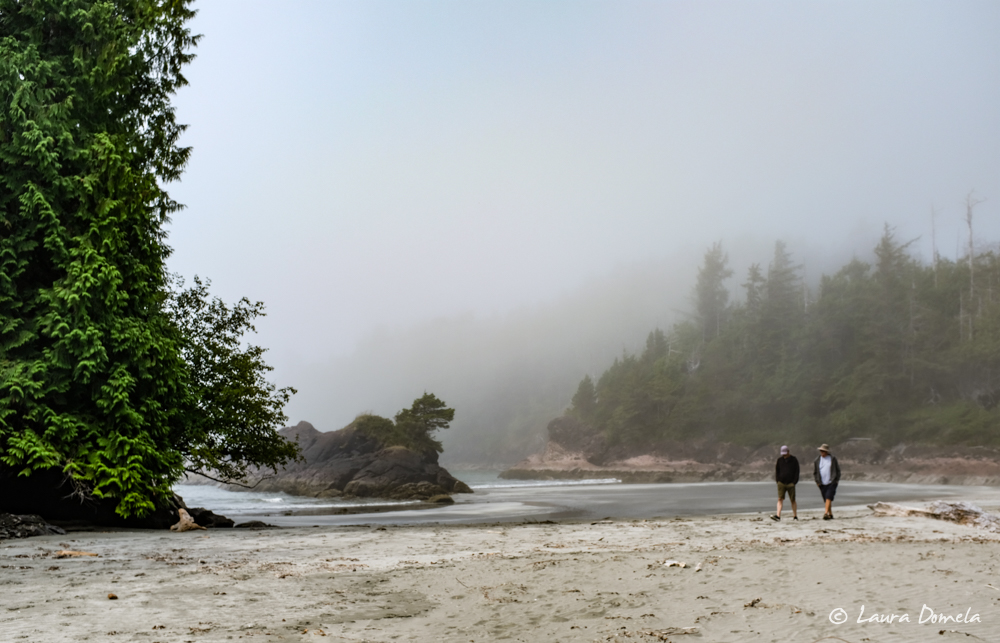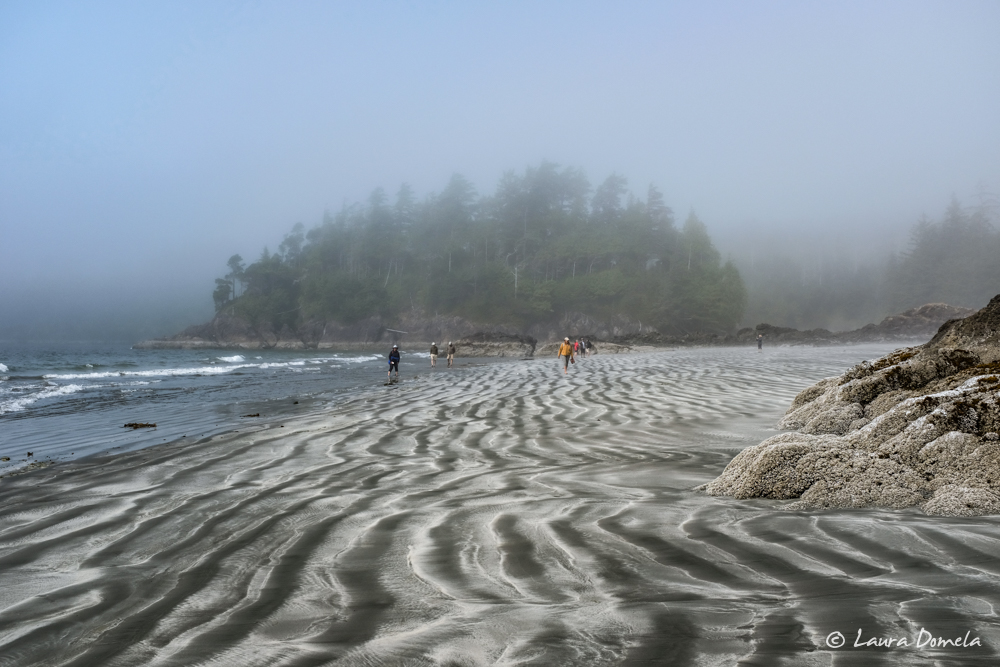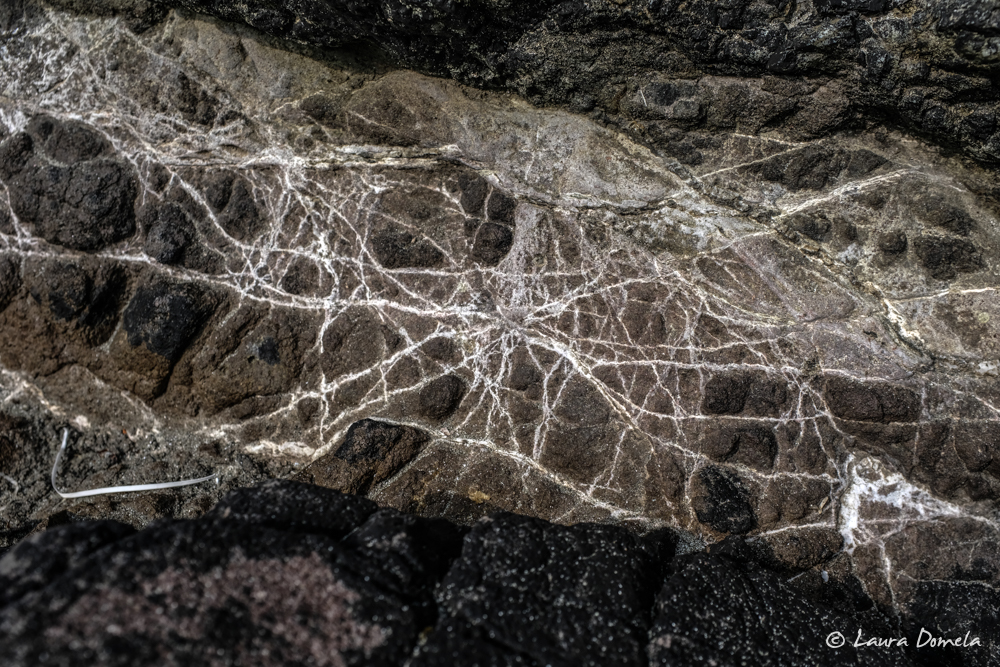 We saw bear tracks on the beach, but no actual bears: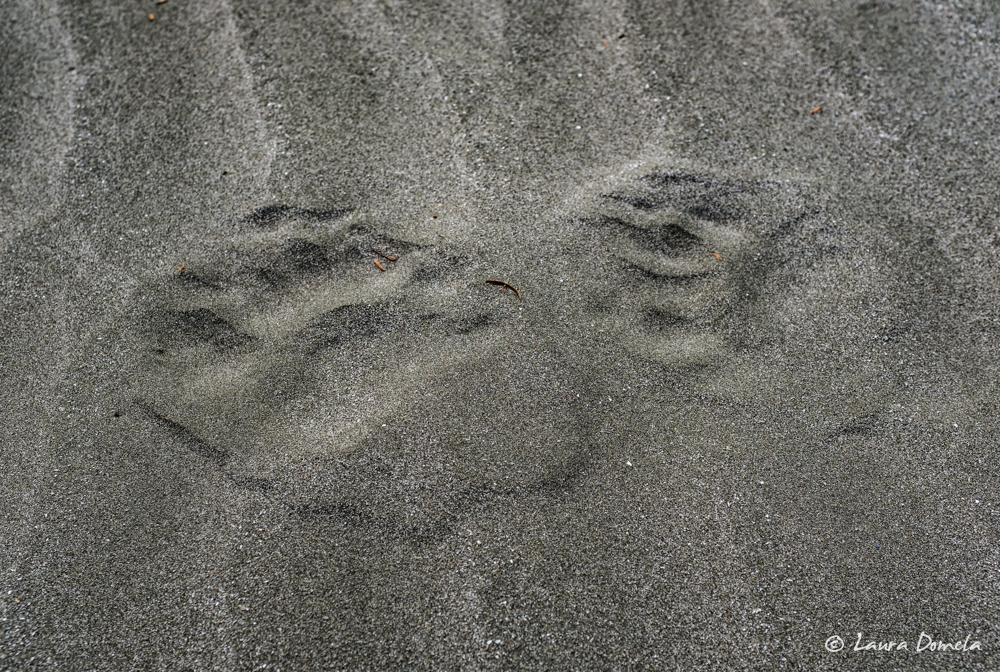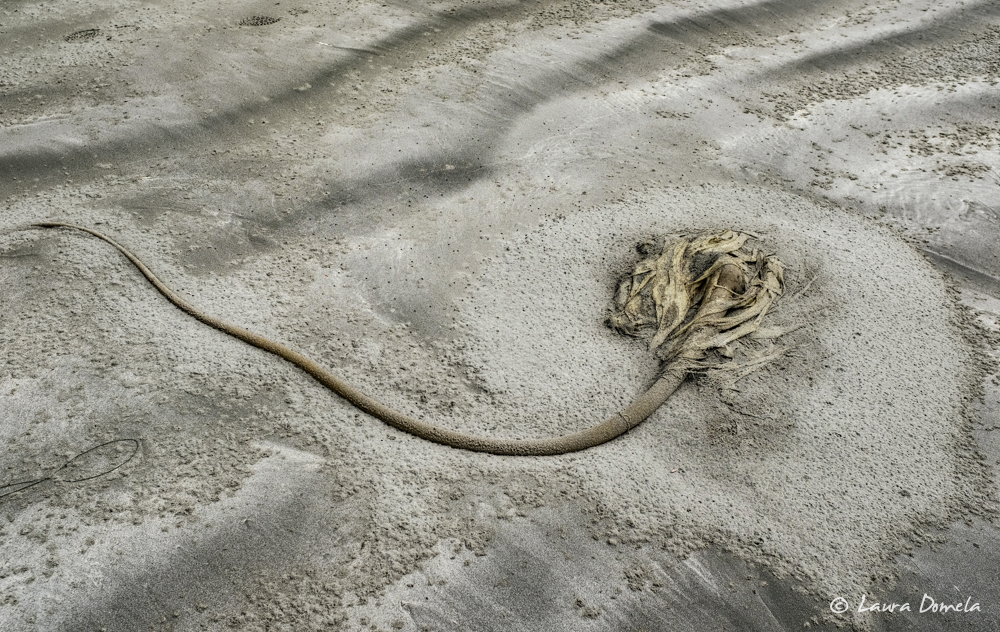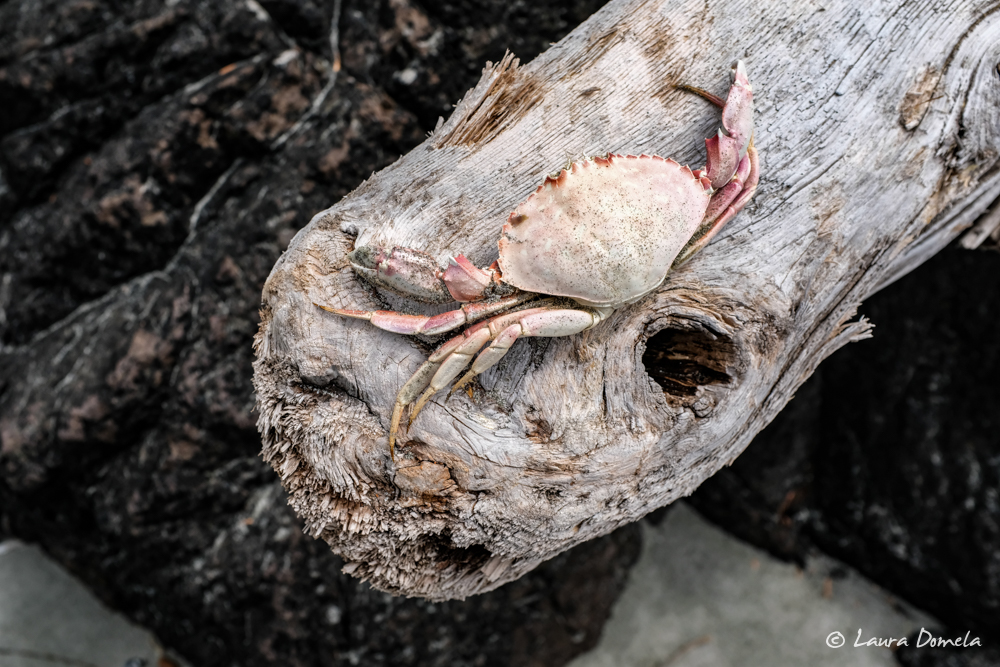 We explored the beaches for an hour or more, hoping the fog would burn off for the next leg of our day as we cruised down to Nuchatlitz. (It did not.) We continued on anyway, paying careful attention to radar and to our chartplotters. Despite the fog, we had about 10 knots of wind on the bow the entire time.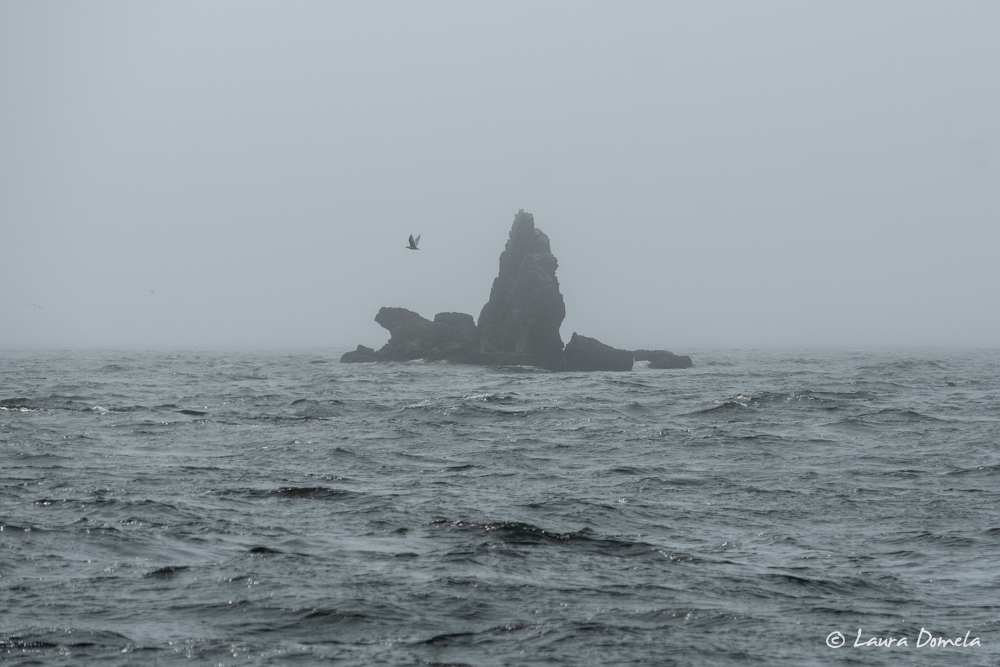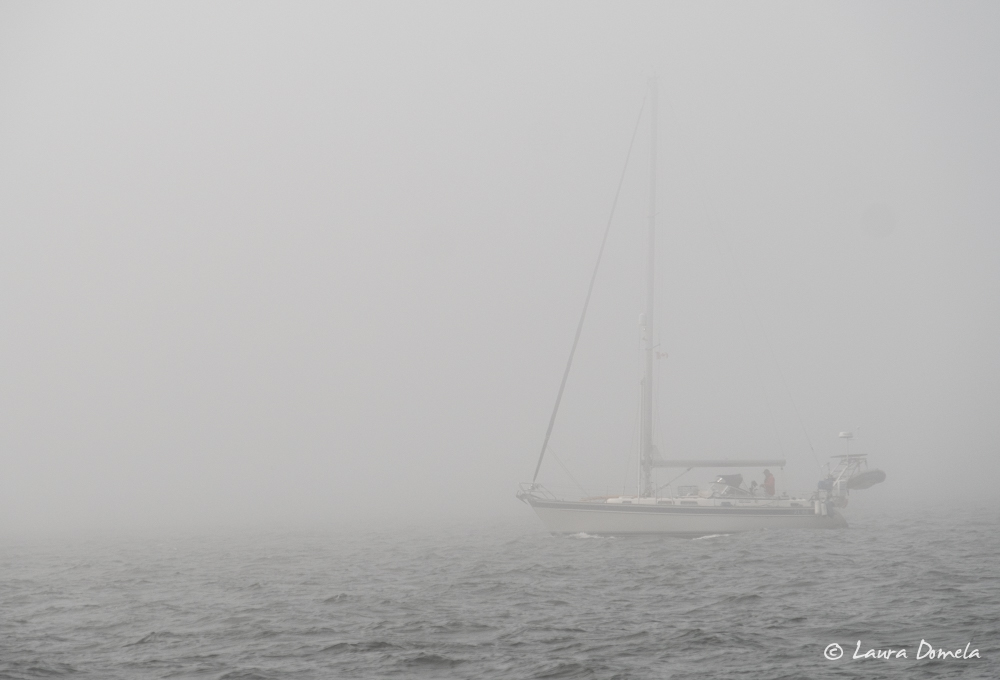 Kevin and Laura slowed for an hour and half and trolled for salmon (had a couple strikes but no catches) and briefly saw a humpback surface in the swells. Inside Rolling Roadstead the wind and water calmed and we had a nice rest of the cruise into Nuchatlitz. The entry to Nuchatlitz is narrow but charted accurately, and once anchored some of us explored by dinghy before starting dinner.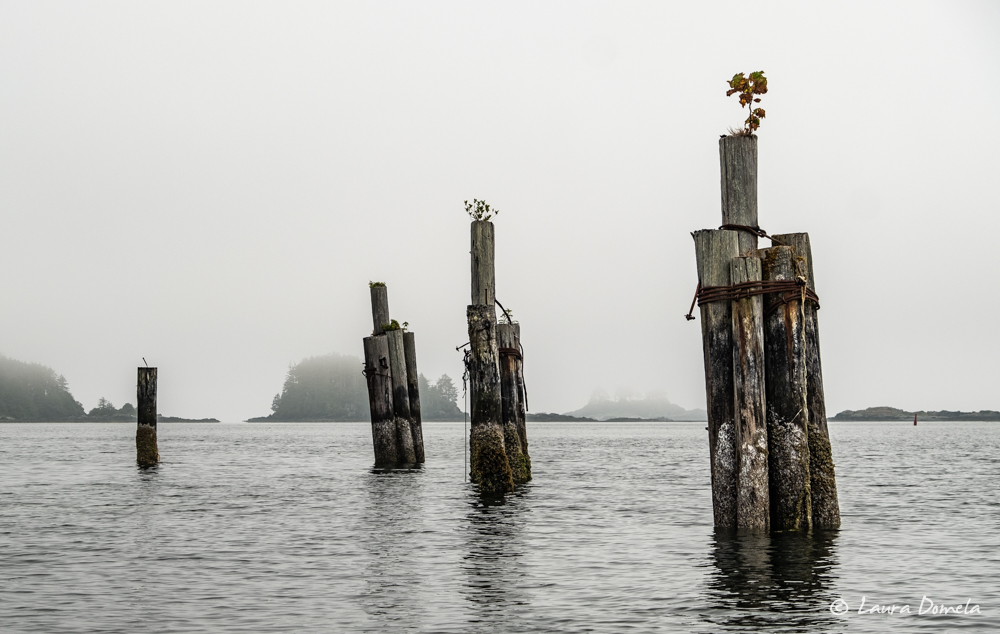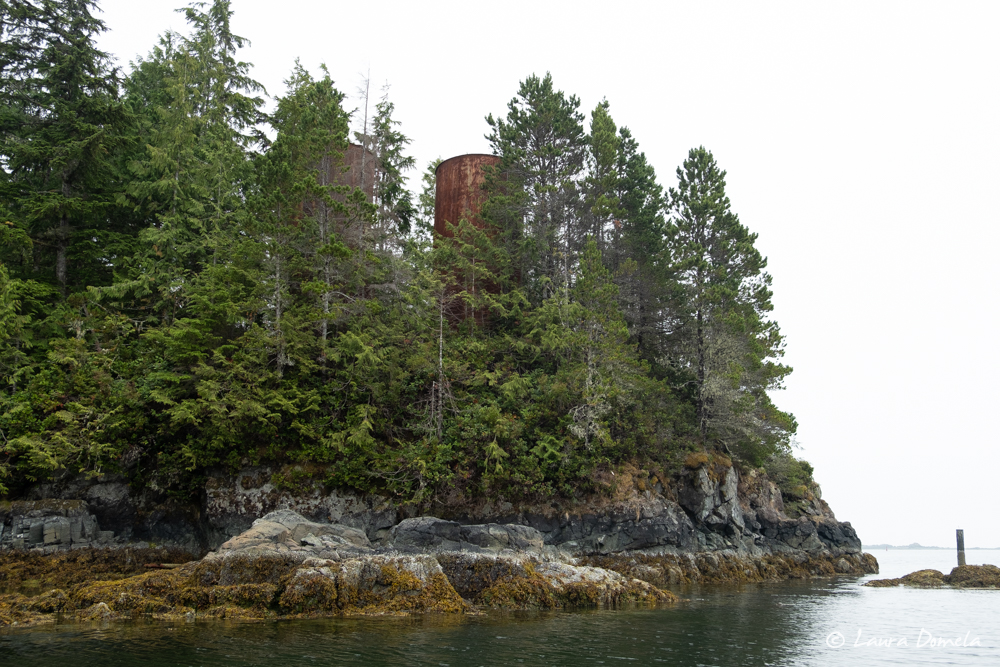 Dinner on the Safe Harbour/Airship raft was a potluck tonight: pizzas, a rice dish, asian chicken salad, fresh bread.
Tomorrow we'll head up Tahsis Inlet and into the small fishing village of Tahsis, where we'll be at an actual marina! You know what that means…slow internet, laundry, groceries, and chores.
Today's total: 26 nautical miles, 5 hours, 1 minute
Flotilla total: 192.9 nautical miles, 27 hours 55 minutes underway