Nuchatlitz was super foggy this morning as the group made their way through the narrow, winding exit.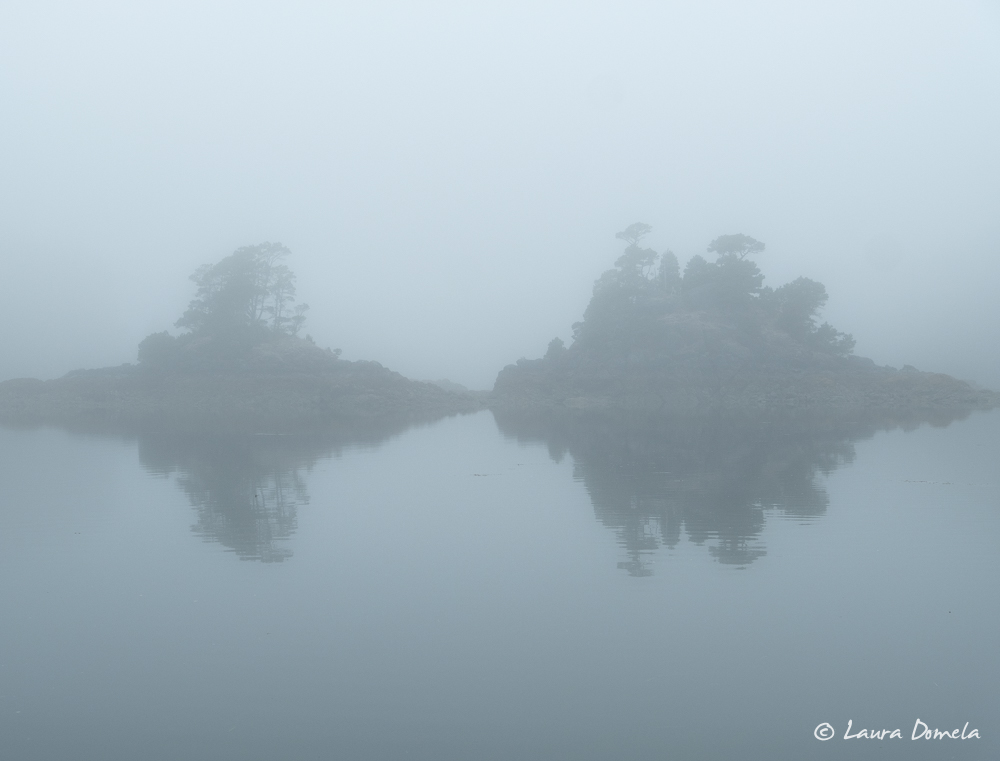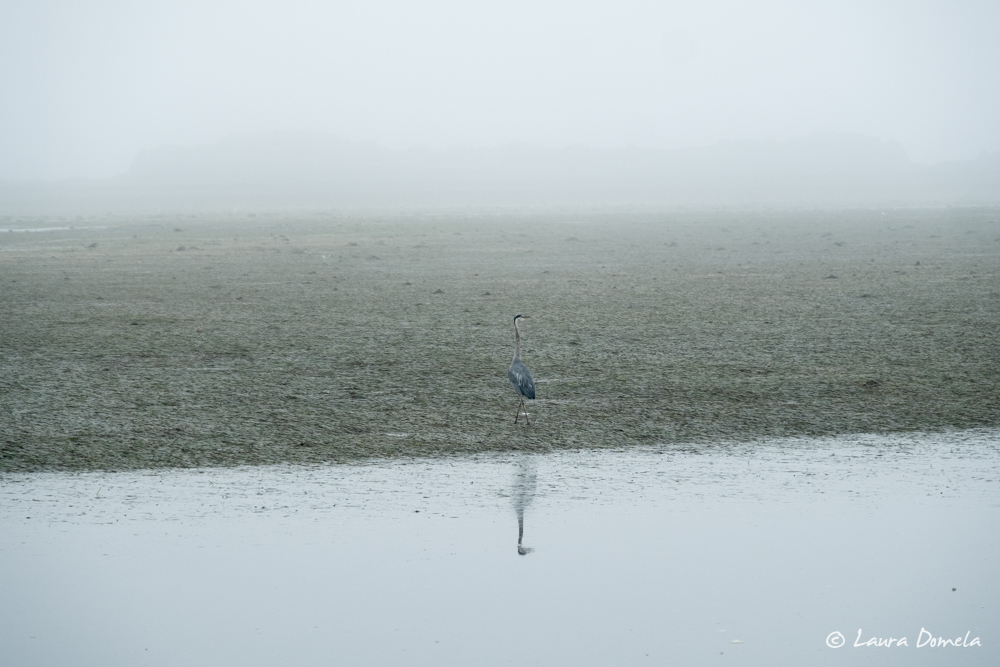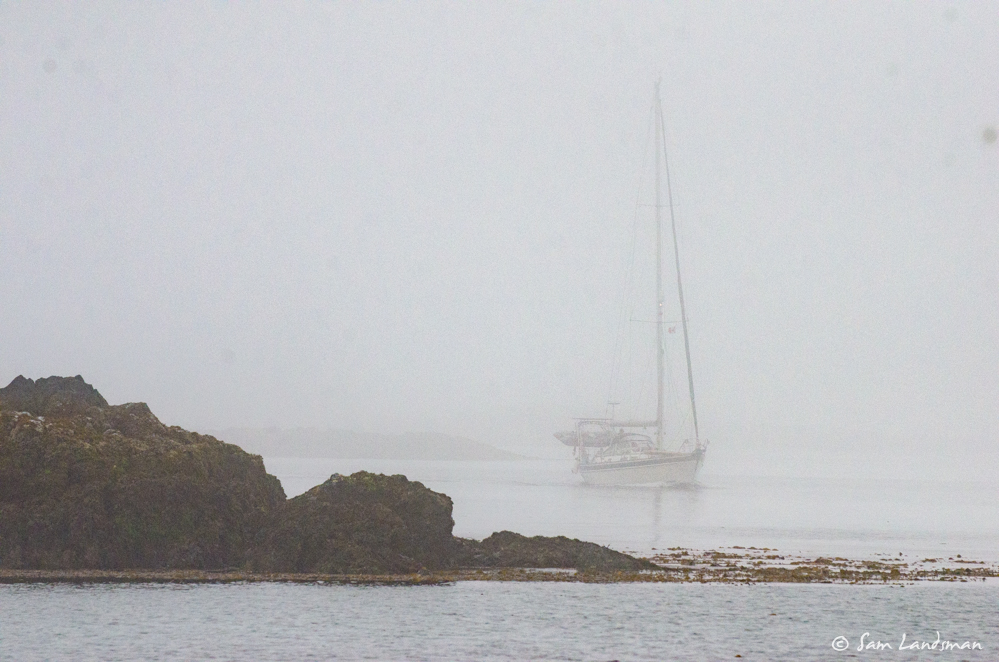 Eventually (once we were pretty far up Tahsis Inlet) the fog cleared!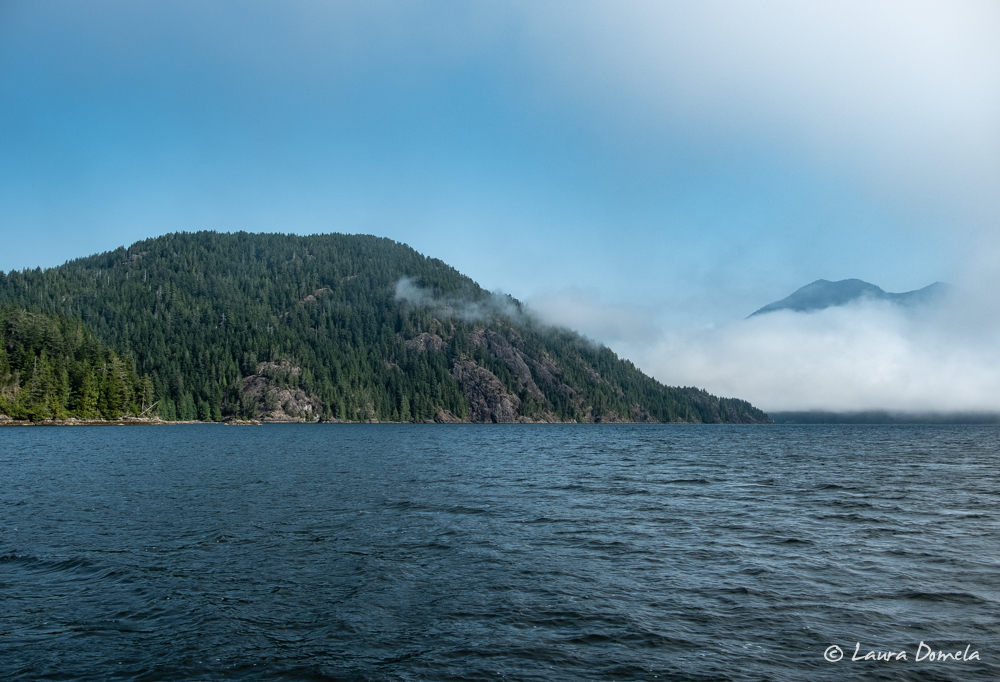 The entrance to the Westview Marina & Lodge is a little tricky if you don't know what you're looking for. You make a 180 degree turn around this first log breakwater, then another 180 degree turn around that second one to get to the dock.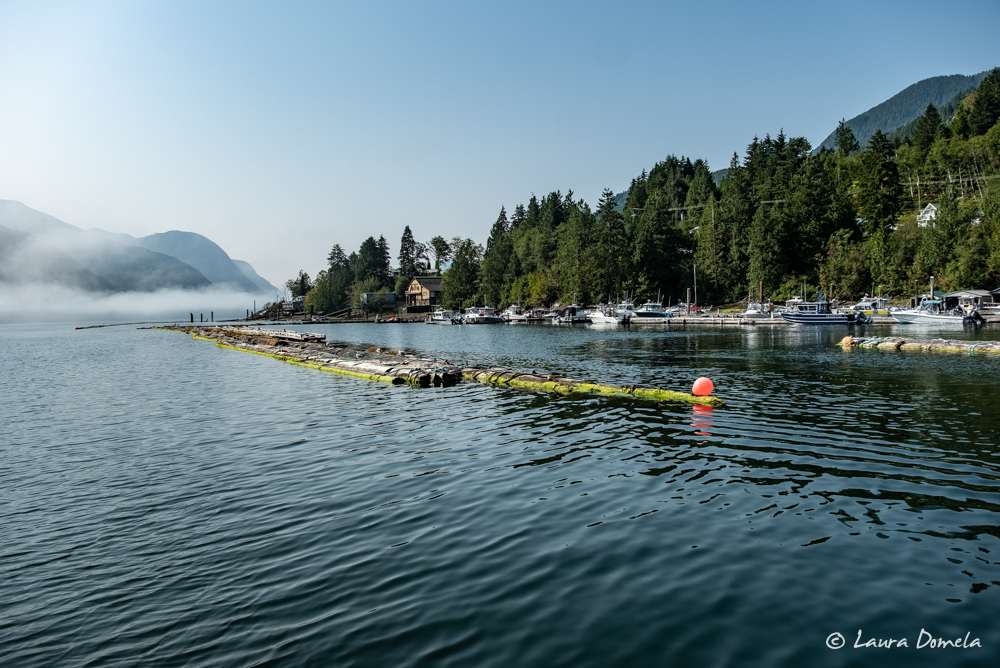 Sam took the drone up to get a clear overview of the entrance from above: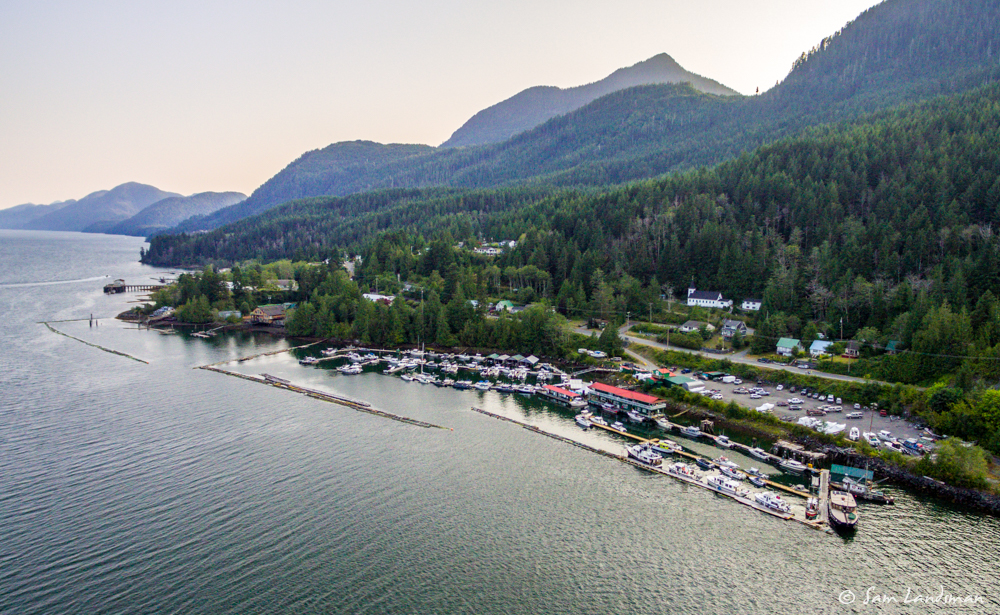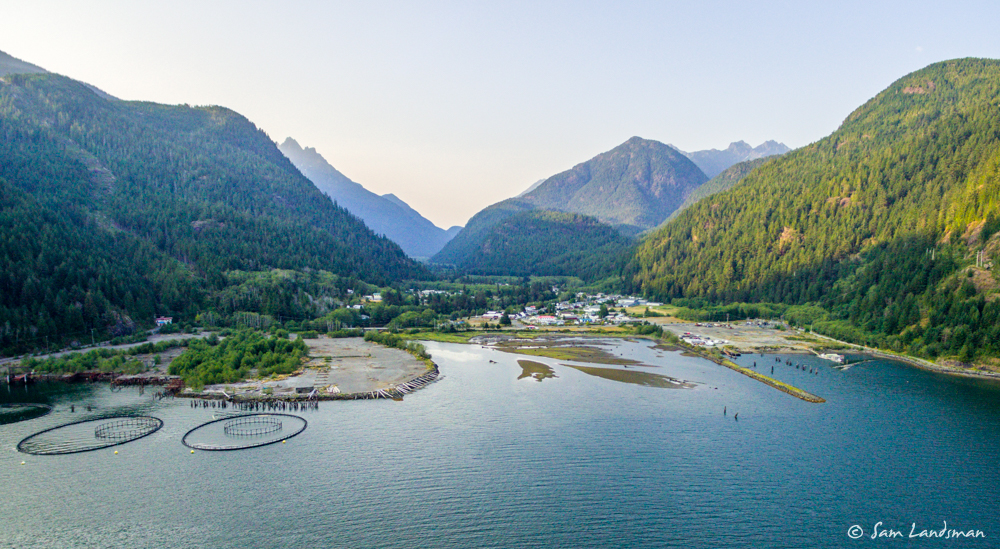 Tahsis was once a thriving sawmill town, but the sawmills closed years ago and now the town is quite small with not a lot there. The Westview Marina & Lodge is a busy operation with gas, diesel, parts, and a variety of fishing accessories. There is laundry, Wi-Fi (no cell service), a small store, a gift shop, and a restaurant with a large outdoor patio.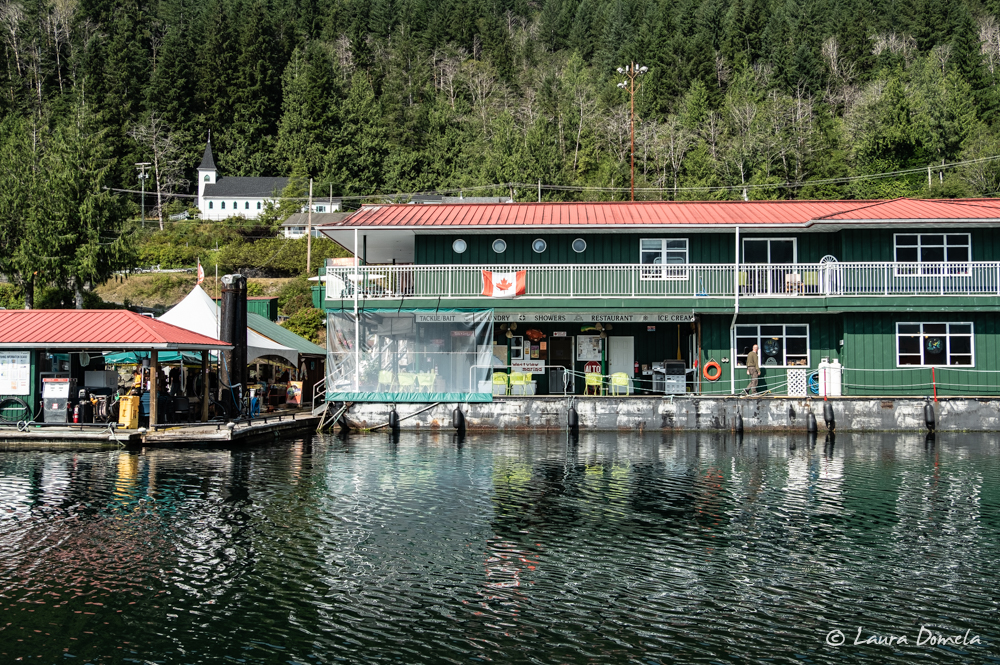 They loaned us the courtesy car to drive to the larger (still small) store in town.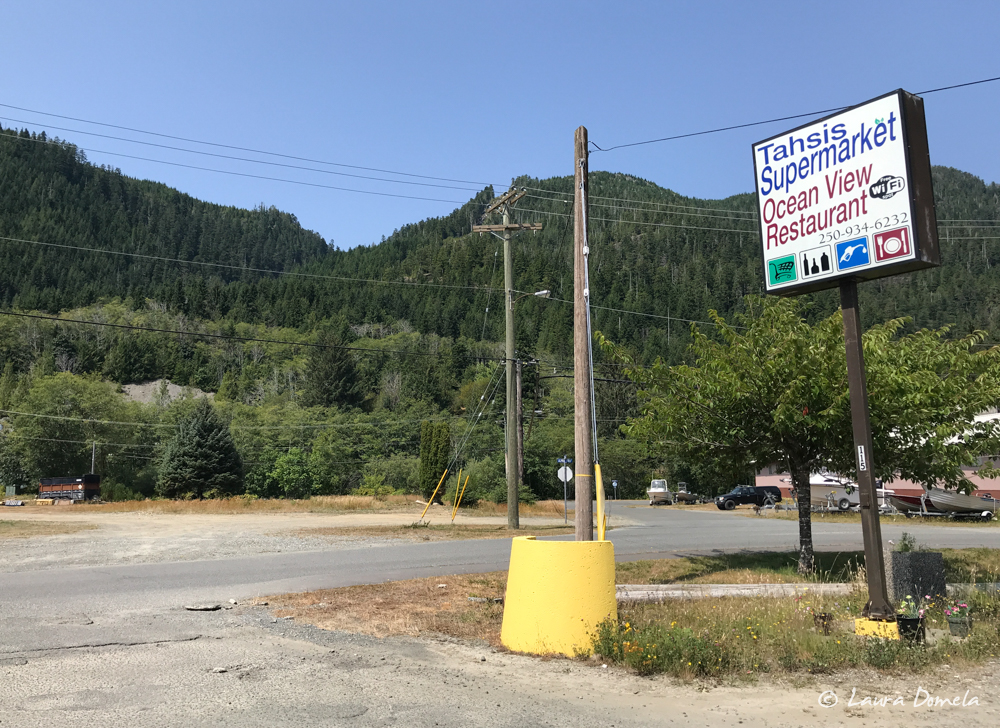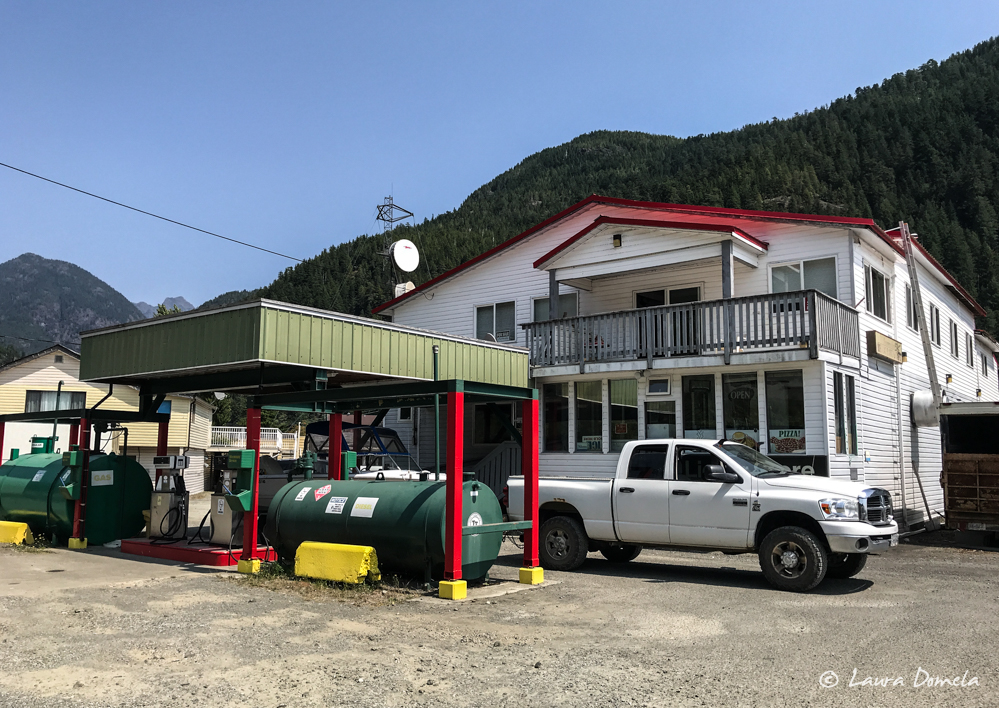 While we sat in the cafe catching up on internet and waiting for laundry, we watched fishermen bringing in fish one wheelbarrow after another. The fish on the far right is a 32.5 lb Tyee Chinook. A Tyee is a Chinook or Spring salmon over 30 pounds, and the word "Tyee" is derived from the Nuu-chah-nulth language, meaning a chief, a king, or champion.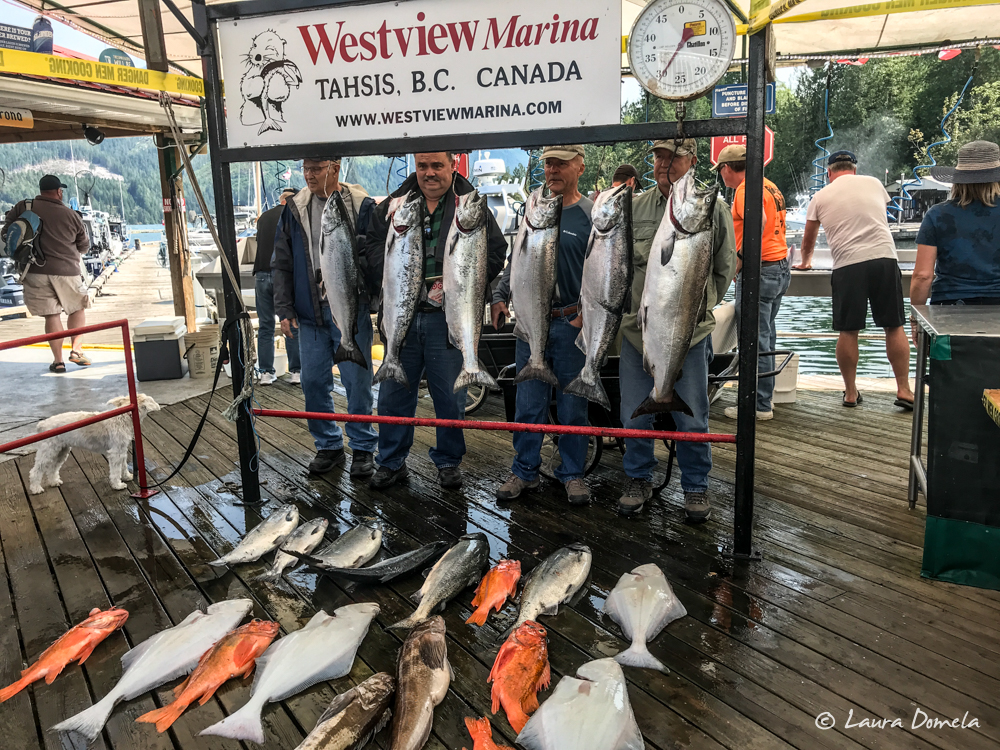 Our visit to Tahsis happened to coincide with the 8th Annual BBQ Cook Off benefitting the Tahsis Salmon Enhancement Program (a local volunteer-run hatchery), so we happily bought our tickets and joined in the festivities.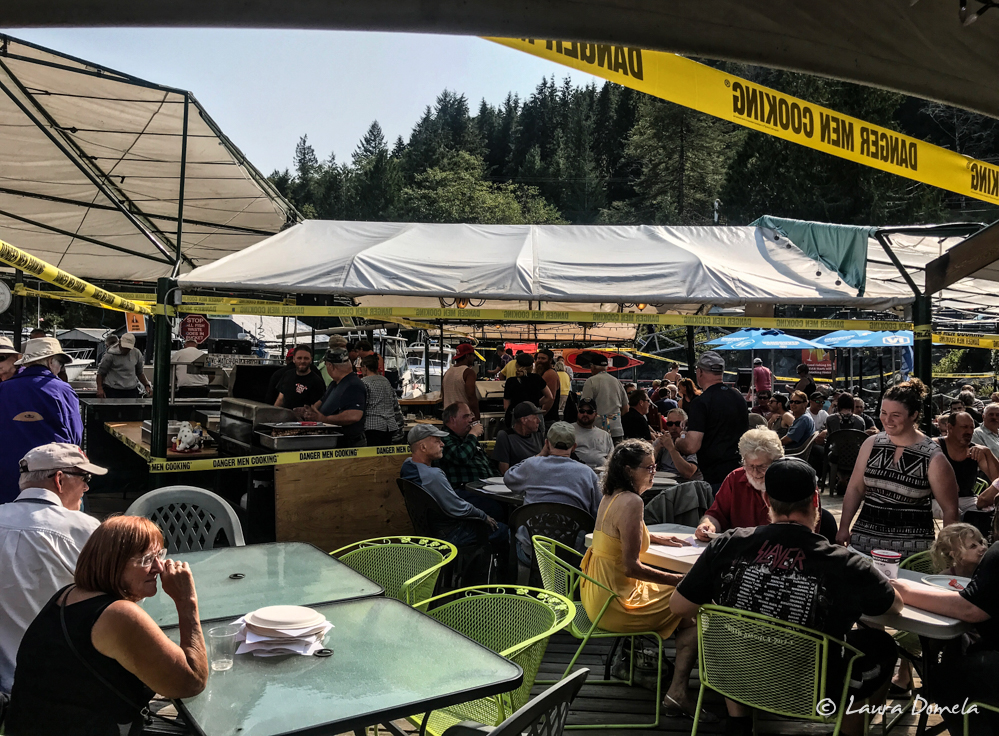 The contest entries were (1) Baron of Beef, (2) Secret Salmon, (3) Seafood Chowder, (4) Bacon Wrapped Halibut, (5) Meatballs, (6) BBQ Onions, (7) Shrimp and Beef Skewers, and (7) Greek Souvlaki Wraps, and there was a separate salad bar for some greens!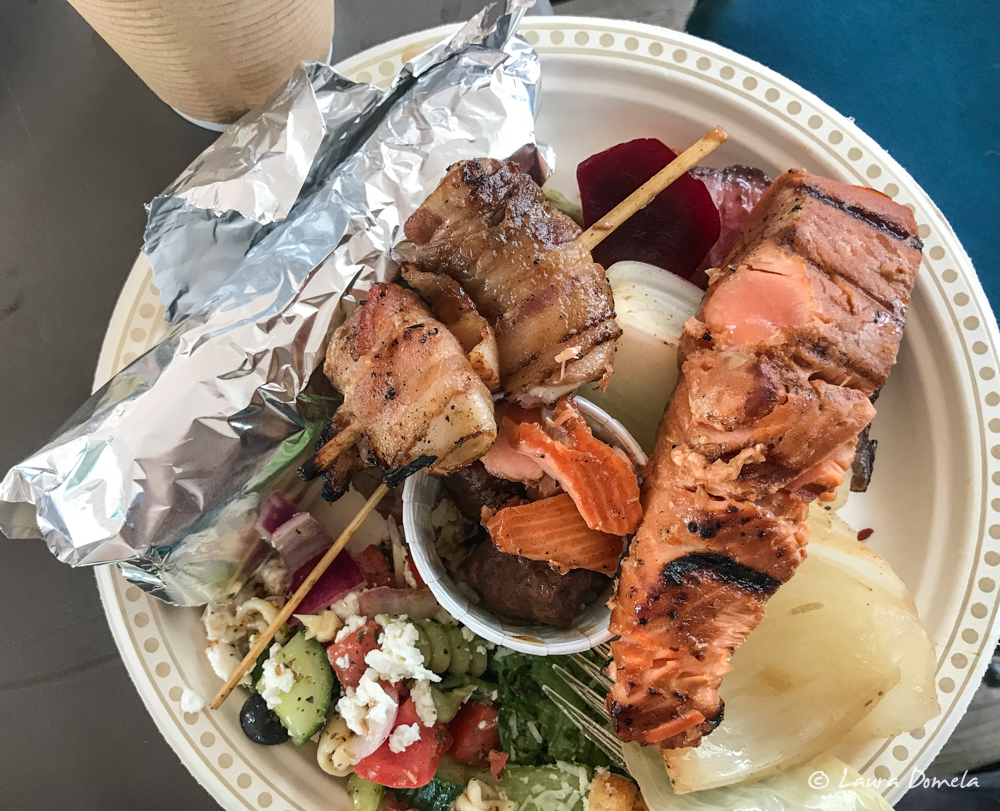 After dinner, everyone voted on the sheets passed out with the plates. The winners were: First Place: Shawzy's Secret Salmon, Second Place: Westview Staff's Bacon Wrapped Halibut, and Third Place: Pekka's Seafood Chowder. This was a really fun (sold out!) event that we were glad to have lucked into!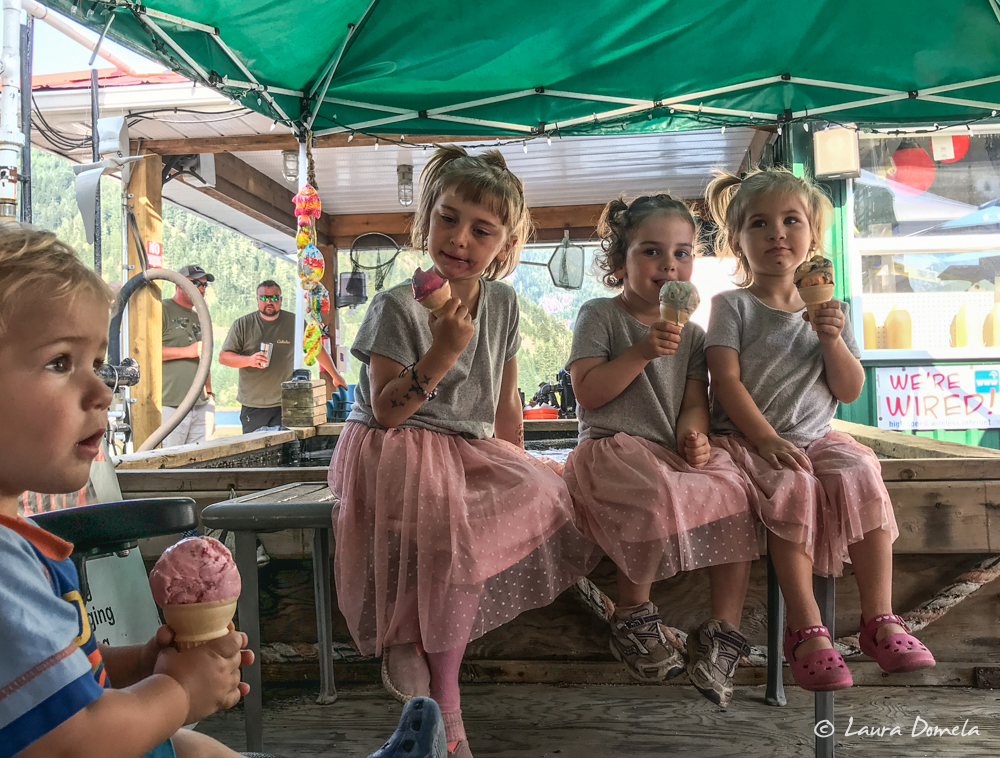 Today's total: 19 nautical miles, 3 hours, 13 minutes
Flotilla total: 211.9 nautical miles, 31 hours 8 minutes underway