We've been spoiled by the weather this trip. Other than a few hours of beam seas around Cape Scott, and maybe 45 minutes of head seas north of Seymour Narrows, conditions have been pretty darn calm. What little wind we've had has been from behind us—northwesterlies are typical during summer—and we can't imagine a smoother trip around Vancouver Island.
Unfortunately, the summer weather pattern is beginning to fall apart. Today looked good, with light northwesterlies, but then the wind was forecast to shift to the southeast, up to 40 knots in the coming days, with lots of rain. We had to make a decision: burn lots of time in Clayoquot Sound (perhaps a week), or skip Bacchante Bay and Tofino and head directly for Ucluelet, in Barkley Sound. With a really good forecast for today, we chose to head directly to Ucluelet. We were concerned about getting stuck in Tofino—with a marginal anchorage and not much moorage—for an extended period of time. In Ucluelet, there's a good marina that could accommodate the group and a supermarket for restocking the galley. People could fill up with water, catch up on laundry, relax for a few days, or explore the area (and Tofino) by rental car.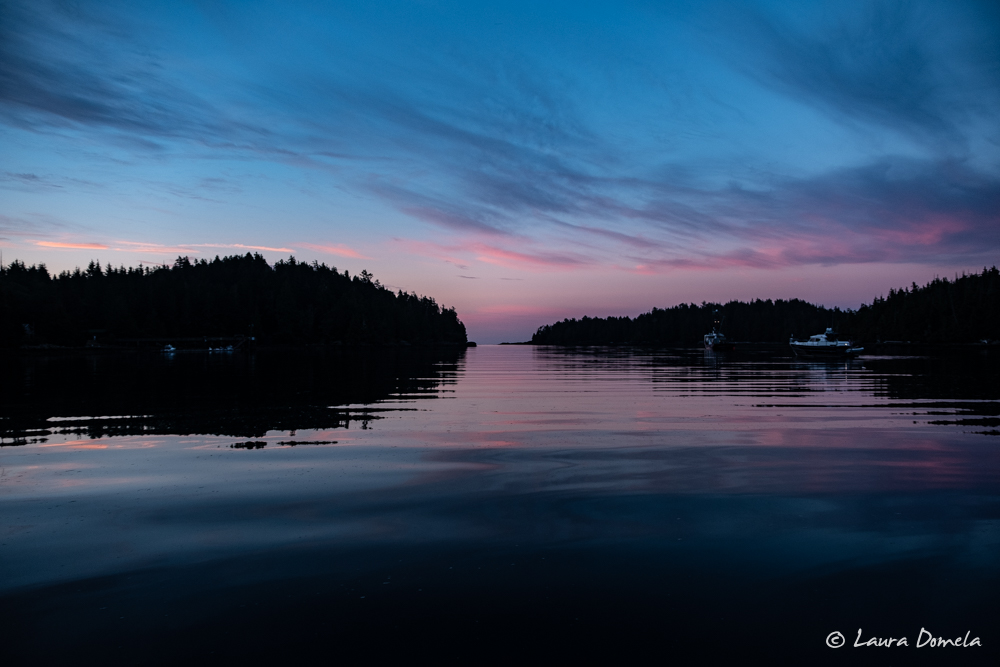 Given the 44nm distance, most people got an early start. The first 30 minutes were the bumpiest, since the swells were pretty much on the beam, but even so we enjoyed a comfortable ride.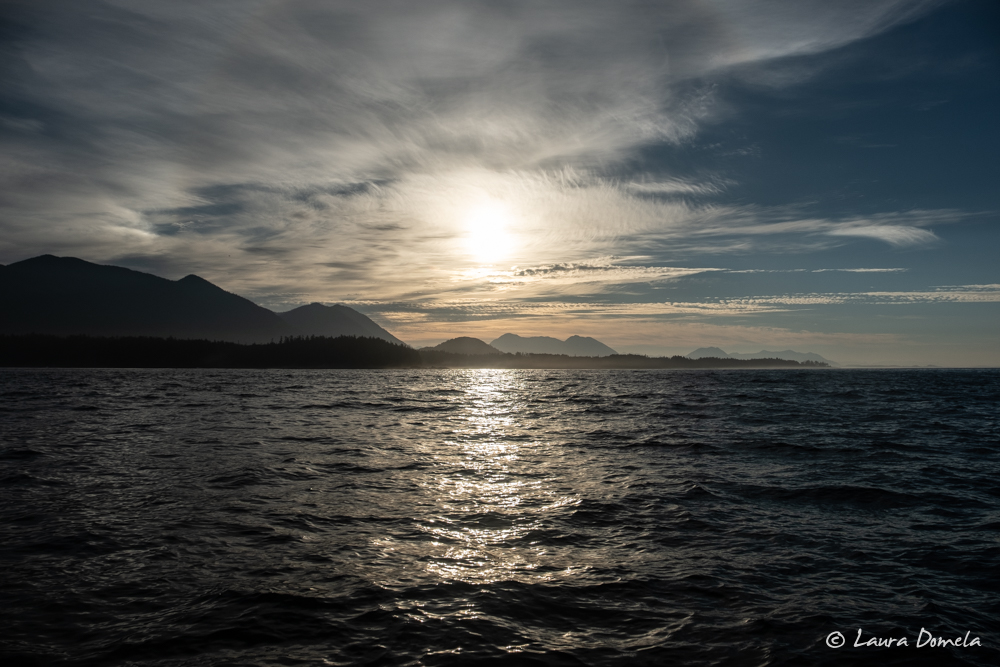 We didn't see much traffic out on the ocean (except for Kevin and Alison on Red Rover), but we did see (and dodge) dozens and dozens of crab traps. Nice to do that on a calm day!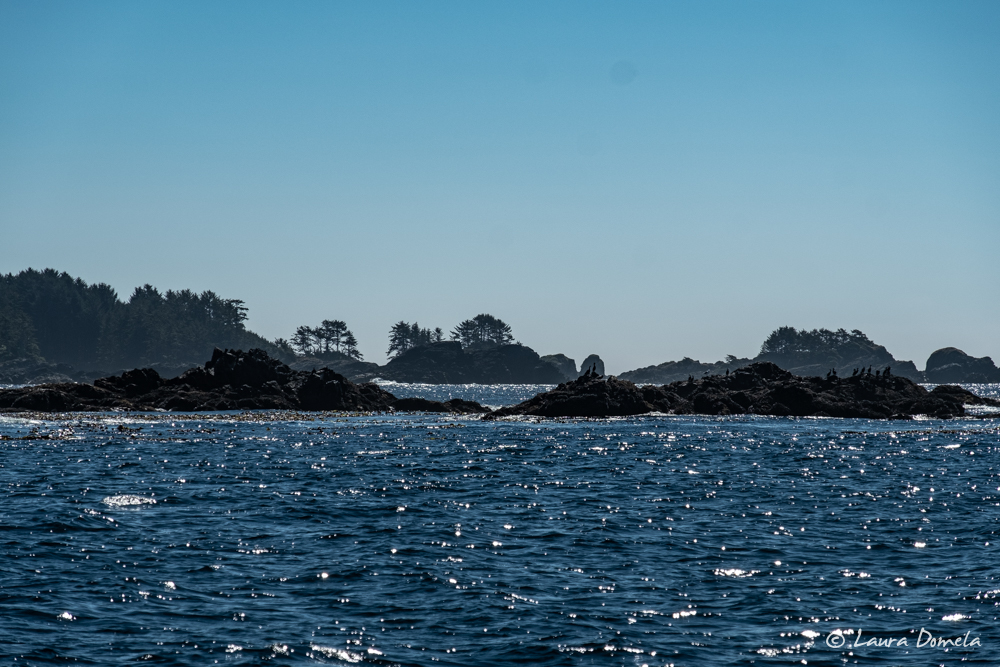 We arrived in Ucluelet early in the afternoon and quickly settled in.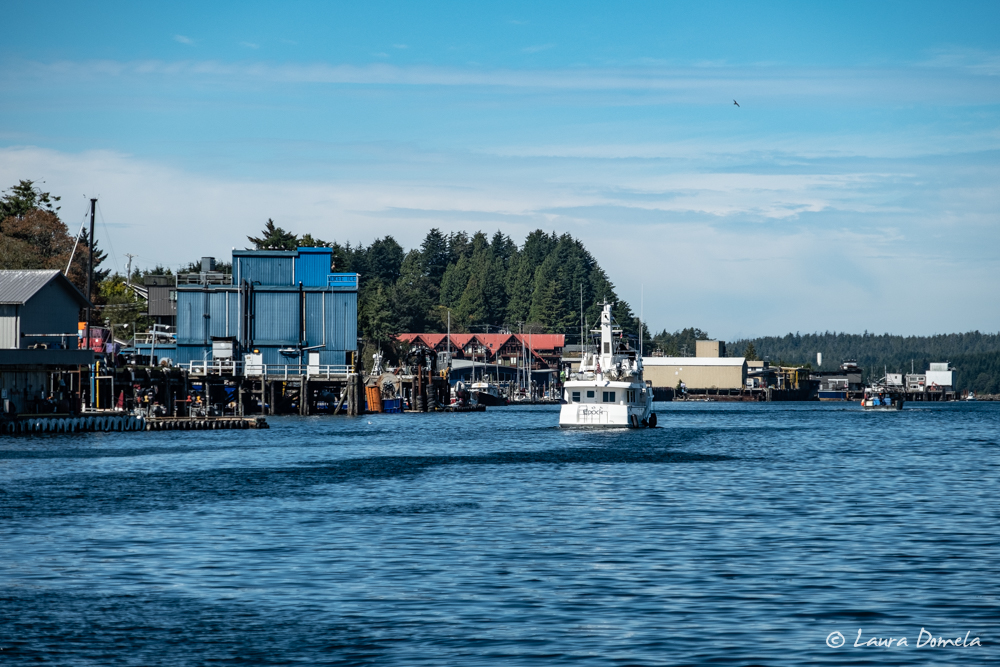 Kevin, the harbormaster, does a wonderful job accommodating cruisers and greeting everyone on the dock. Tomorrow looks windy and rainy, so we'll stay put, and maybe head out to the Broken Group on Saturday.
Several folks rented cars to explore, do some shopping, and visit Tofino.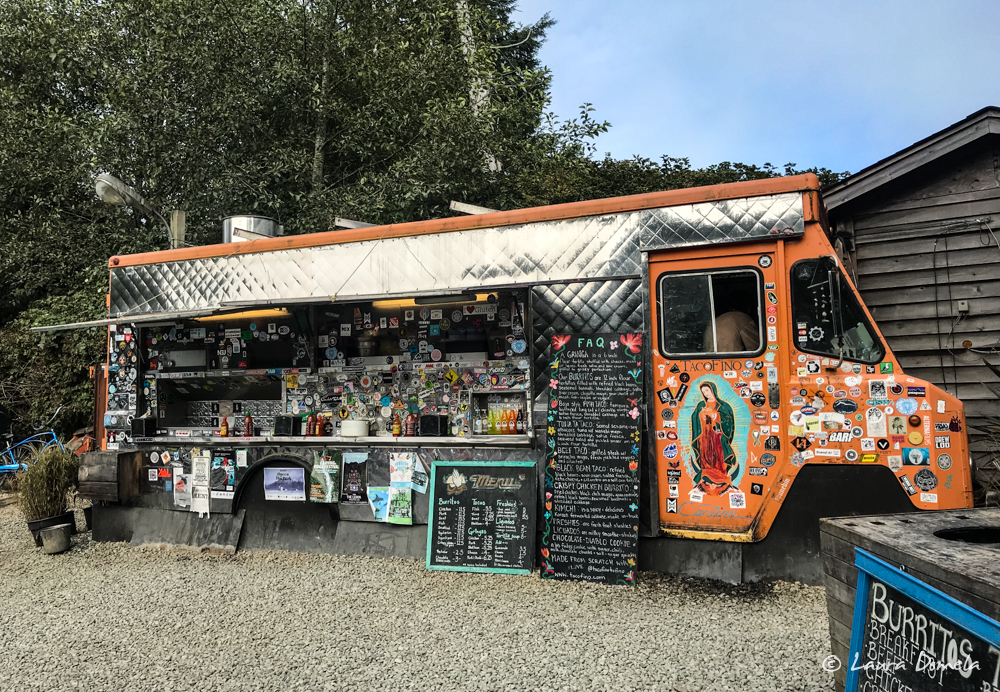 In Ucluelet, we had to say goodbye to Ralph's wife, Jeanette, who needed to get back to commitments at home, and we welcomed Linda's daughter Brittney and her new baby, Lucas, who is just two months old! Lucas is now officially the youngest flotilla member we've ever had!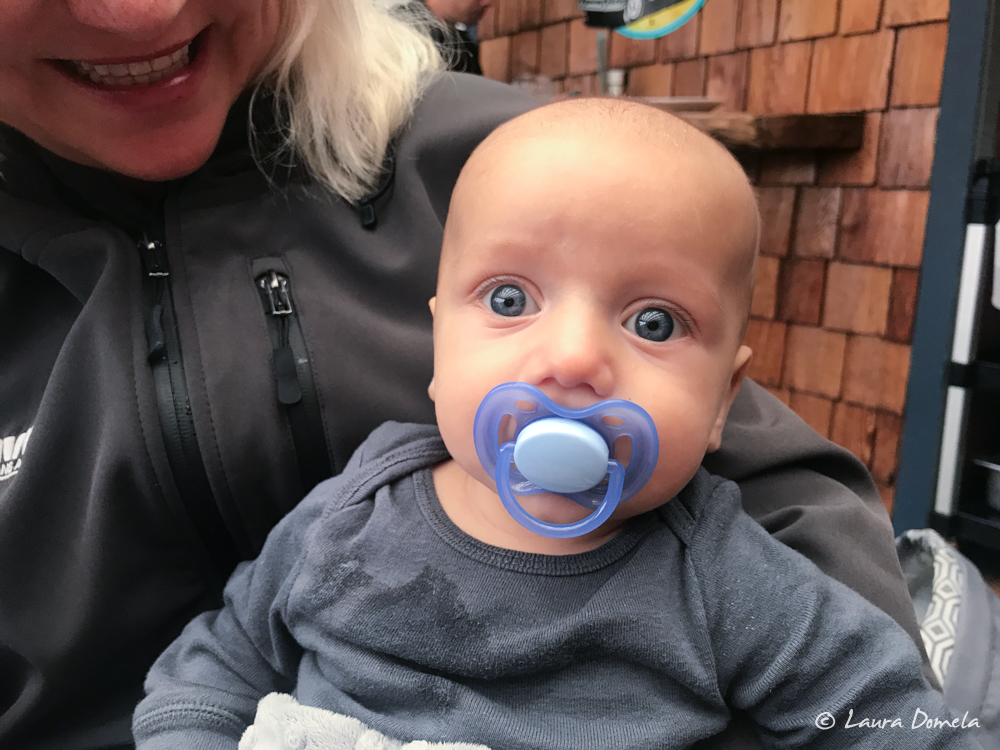 Today's Route: 44.6 nautical miles, 6 hours 15 minutes underway
Flotilla Total: 558.7 nautical miles, 84 hours 5 minutes underway