Today we headed south from Walker Cove to Punchbowl Cove, about 19 nautical miles. Punchbowl Cove is normally our second preferred anchorage in Misty Fjords, but definitely not for lack of beauty, which it is rolling in! The reason is that normally Punchbowl Cove is very heavily trafficked…float planes and tour boats are in and out of the cove ALL day, making it feel almost as busy as the city floats in Ketchikan! (Almost.) Due to today's weather and much reduced visibility, however, it was quieter than usual.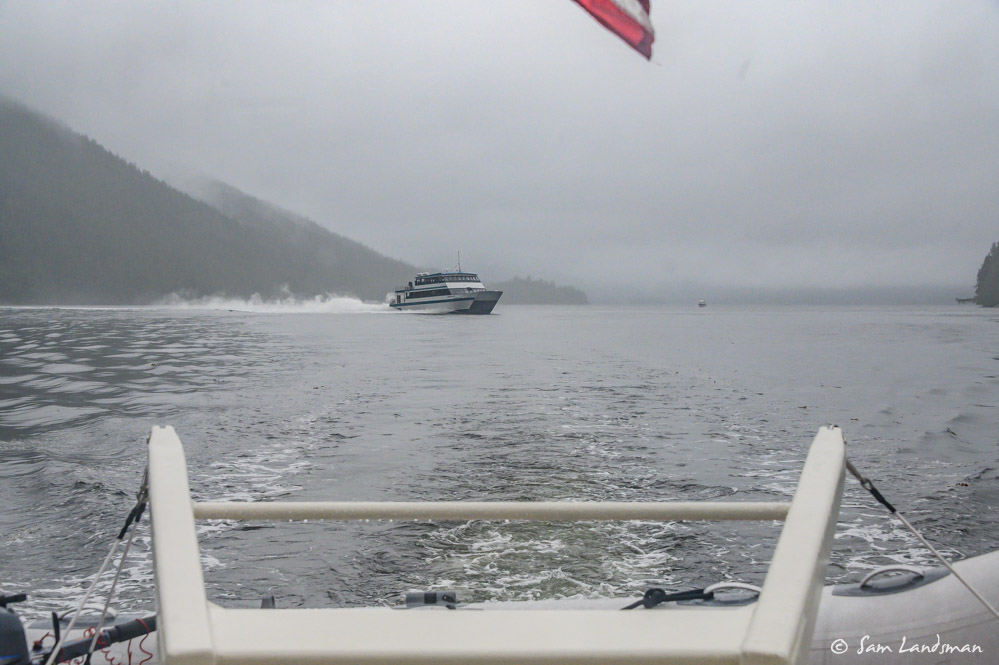 When we arrived there was one sailboat on the one mooring ball, but they soon left so Polymela moved over from our three-boat raft and grabbed the mooring ball.
As soon as we were settled, we headed for shore and the trailhead. The hike up to Punchbowl Lake is short and very difficult, climbing about 650 feet in one forested, muddy, steep, twisting mile. But it's worth every muddy step and branch-assisted scramble.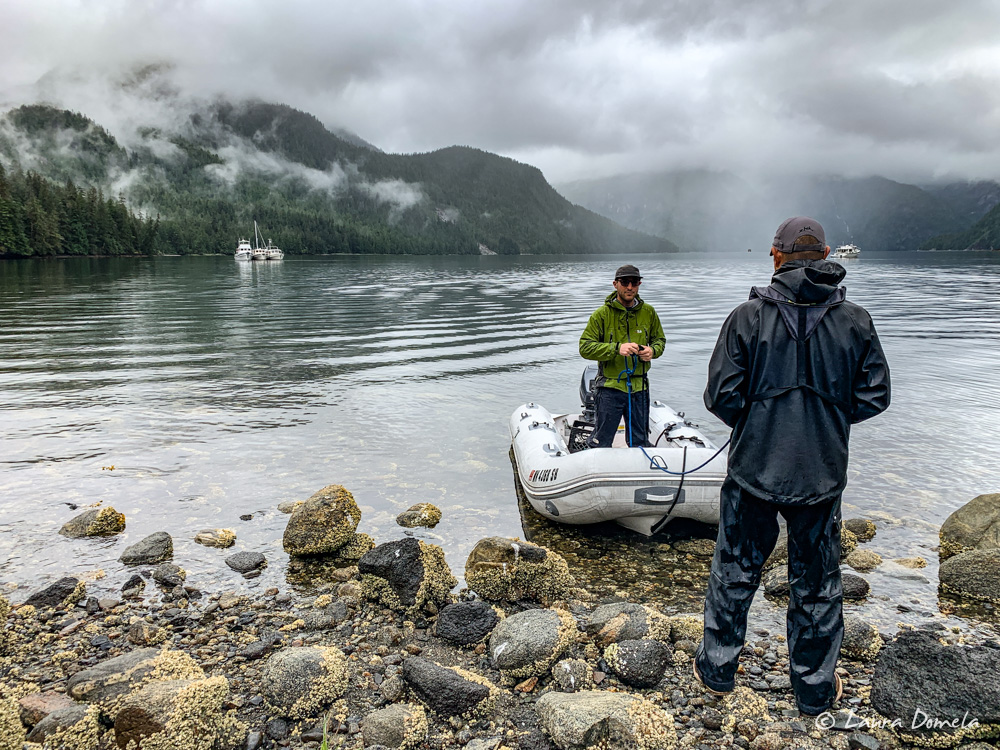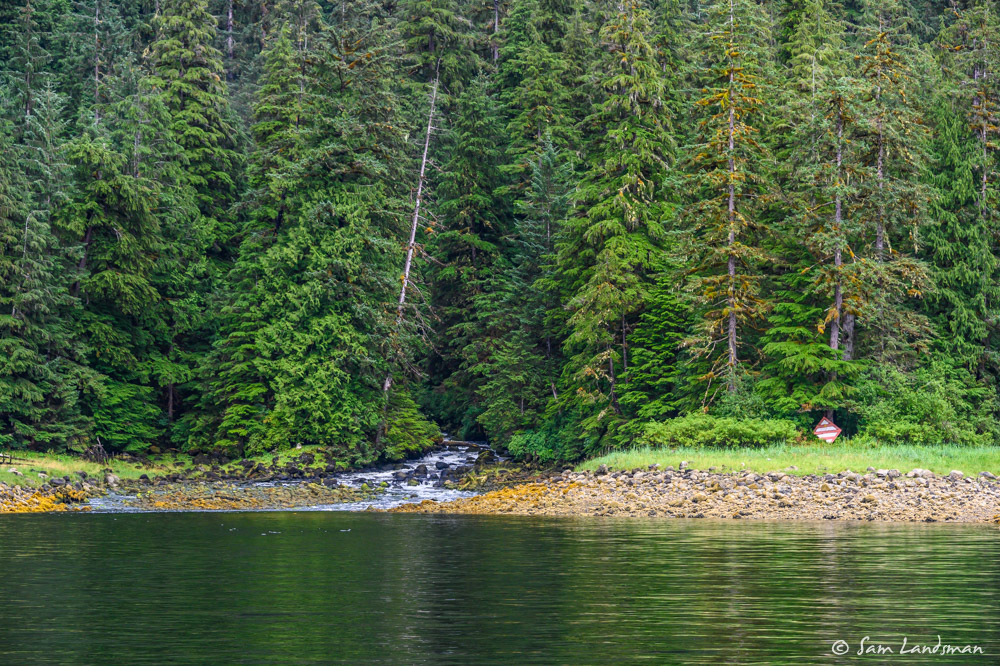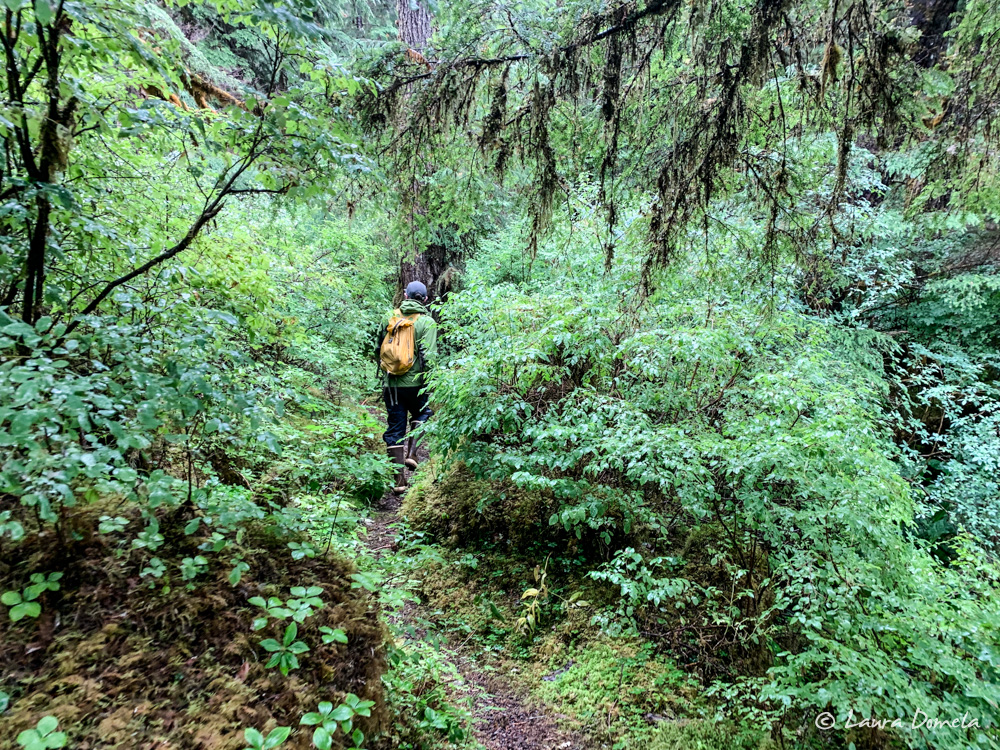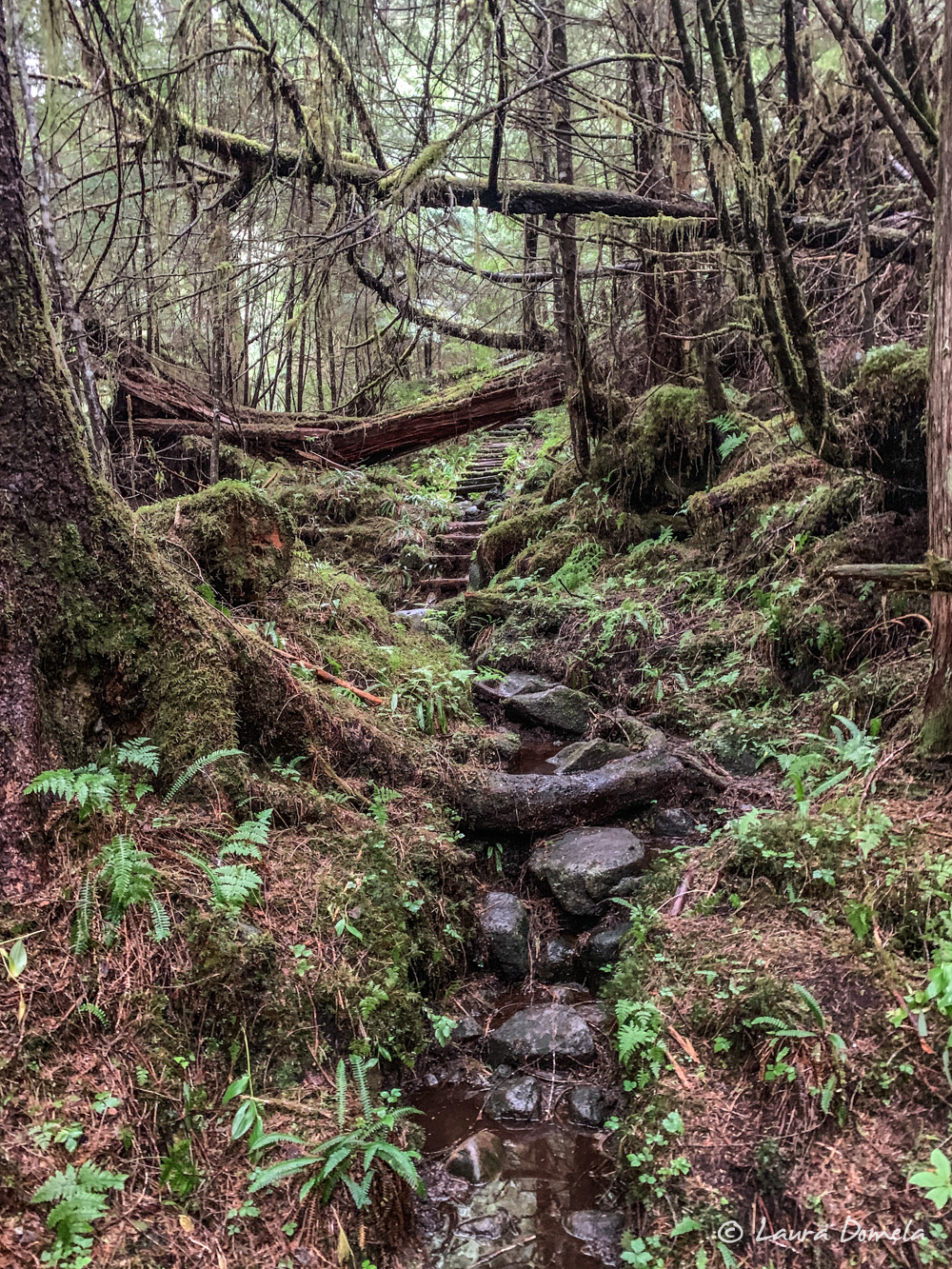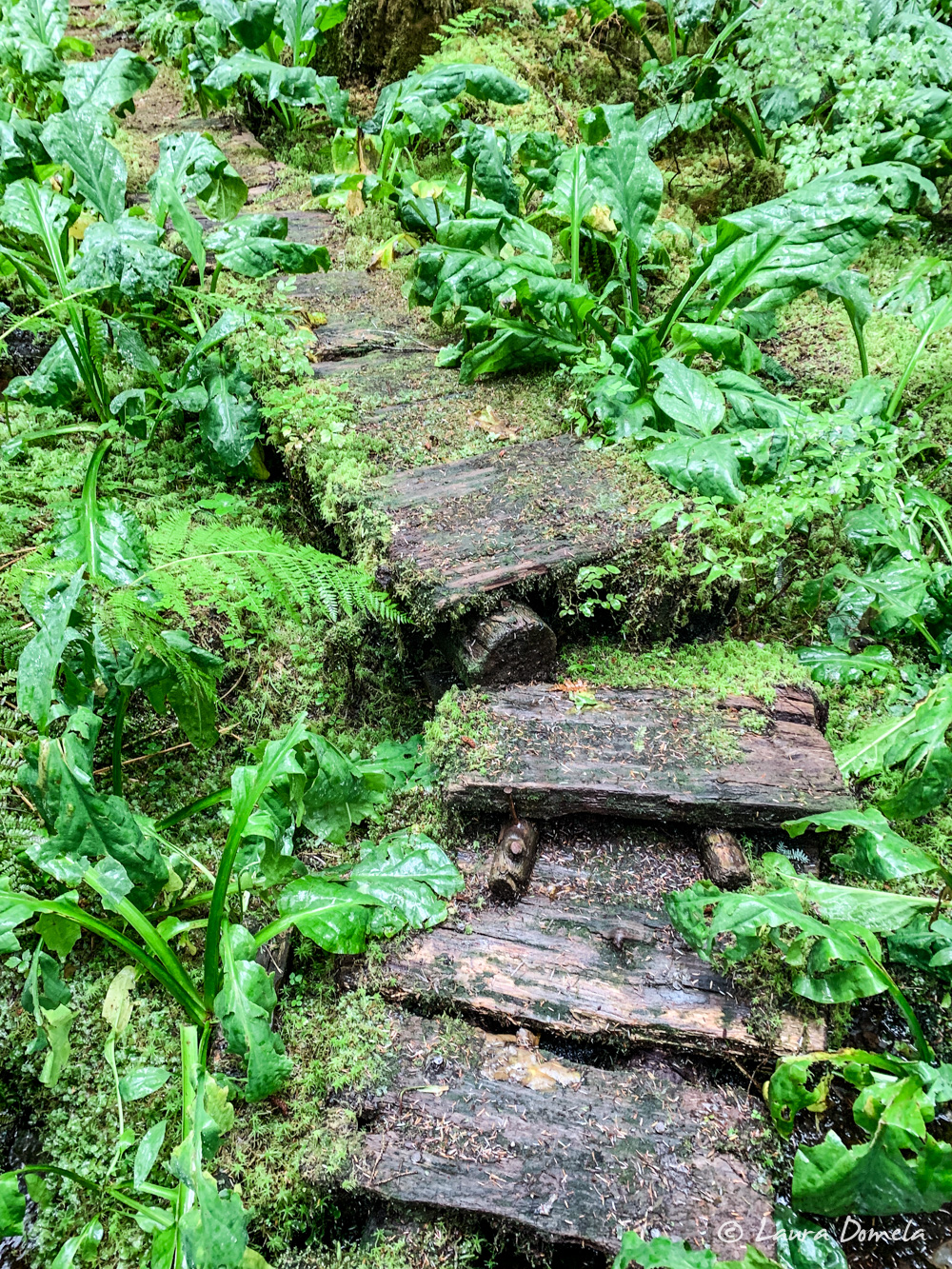 After a while, the hike parallels the water as it falls swiftly from the lake up above into Punchbowl Cove below.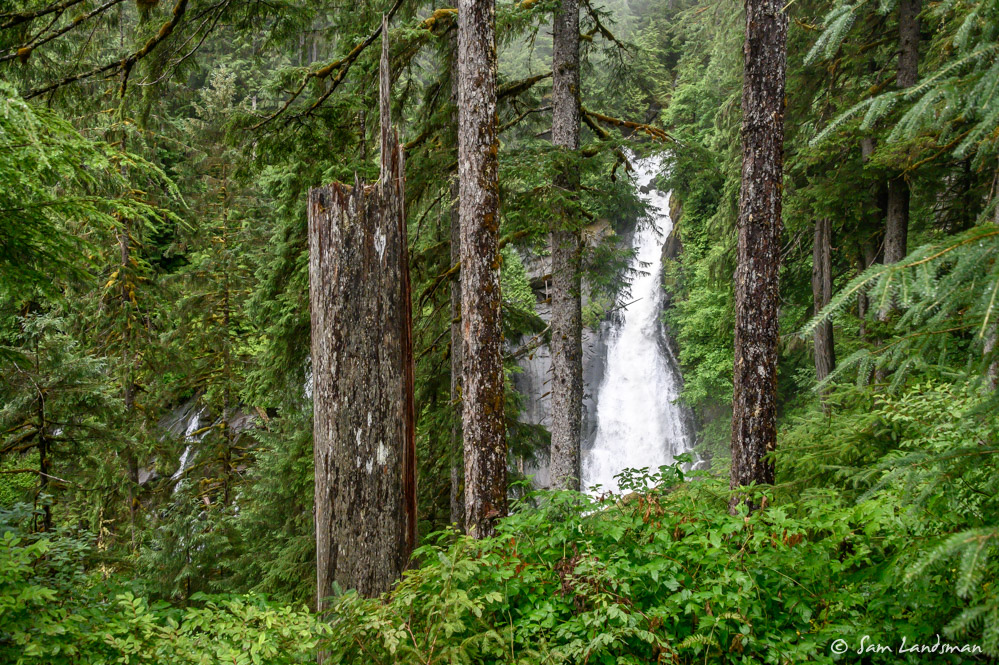 Eventually, the roar of the water quiets and that's when you know you're close to the top.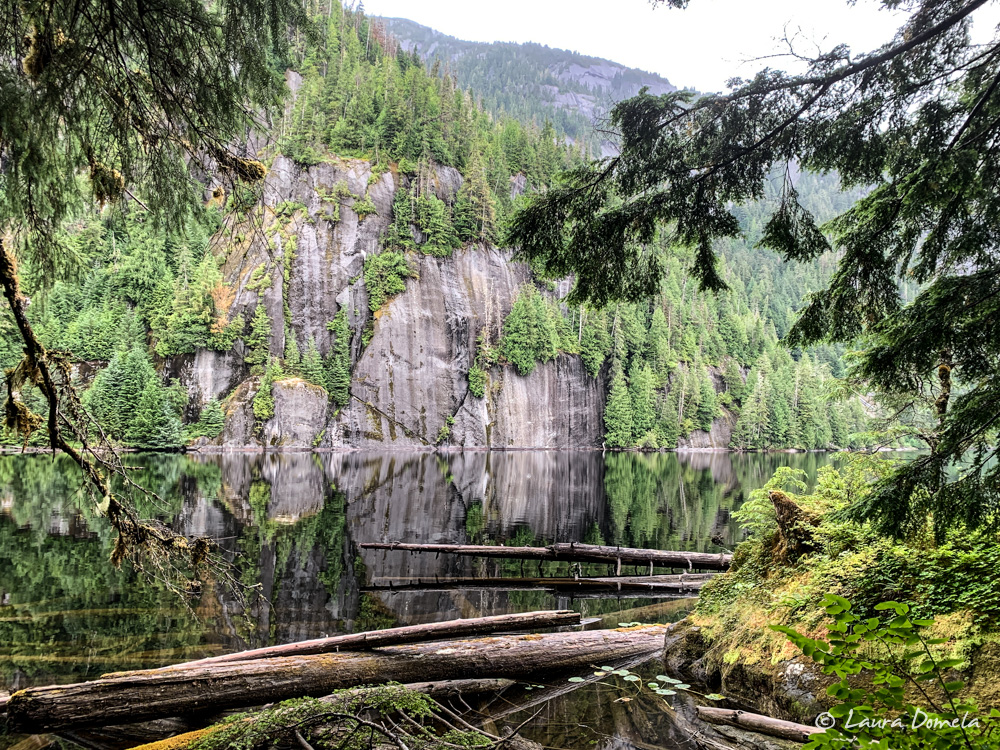 It's impossible to capture the scale of this place. The lake mirrors the enormous sheer cliffs that rise out of it, and it feels almost like you're down below in Punchbowl Cove all over again!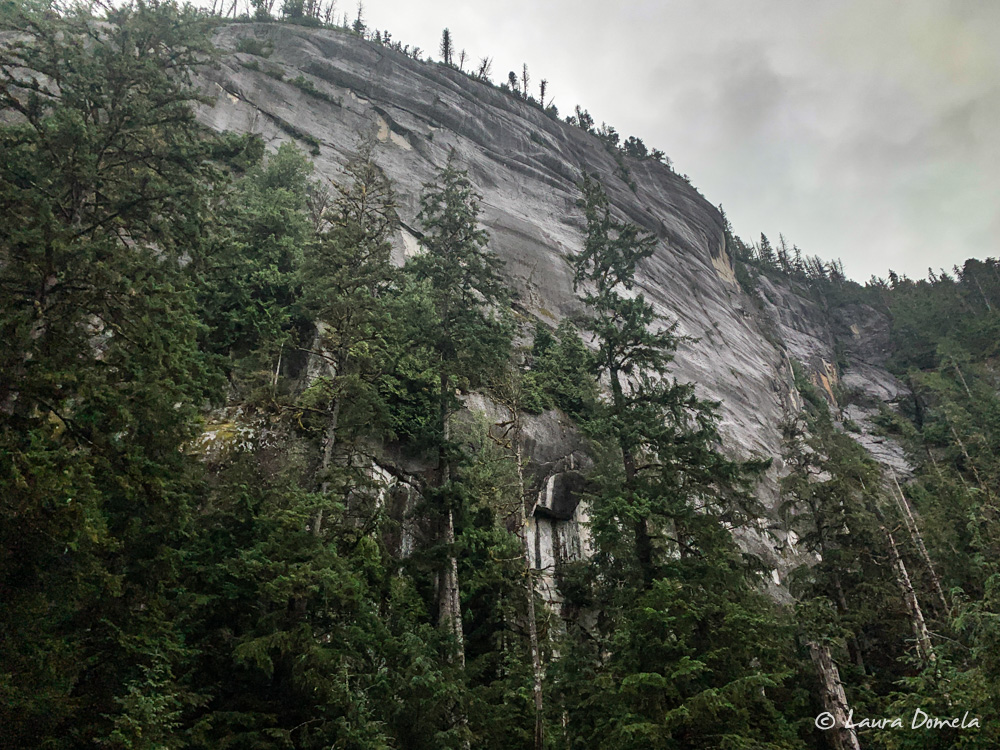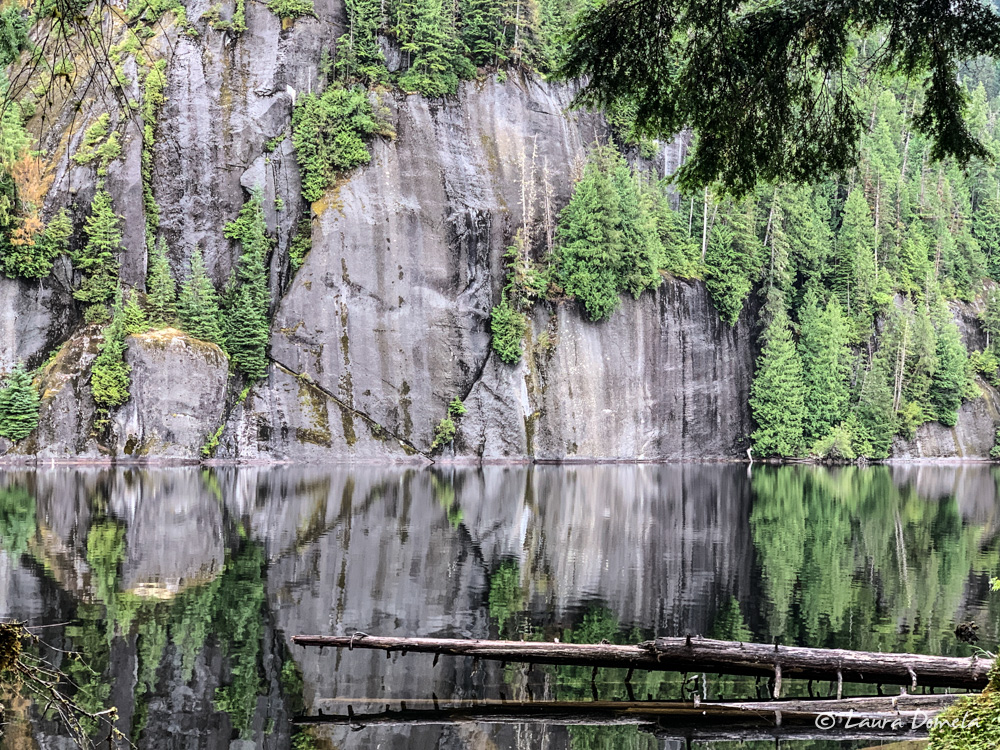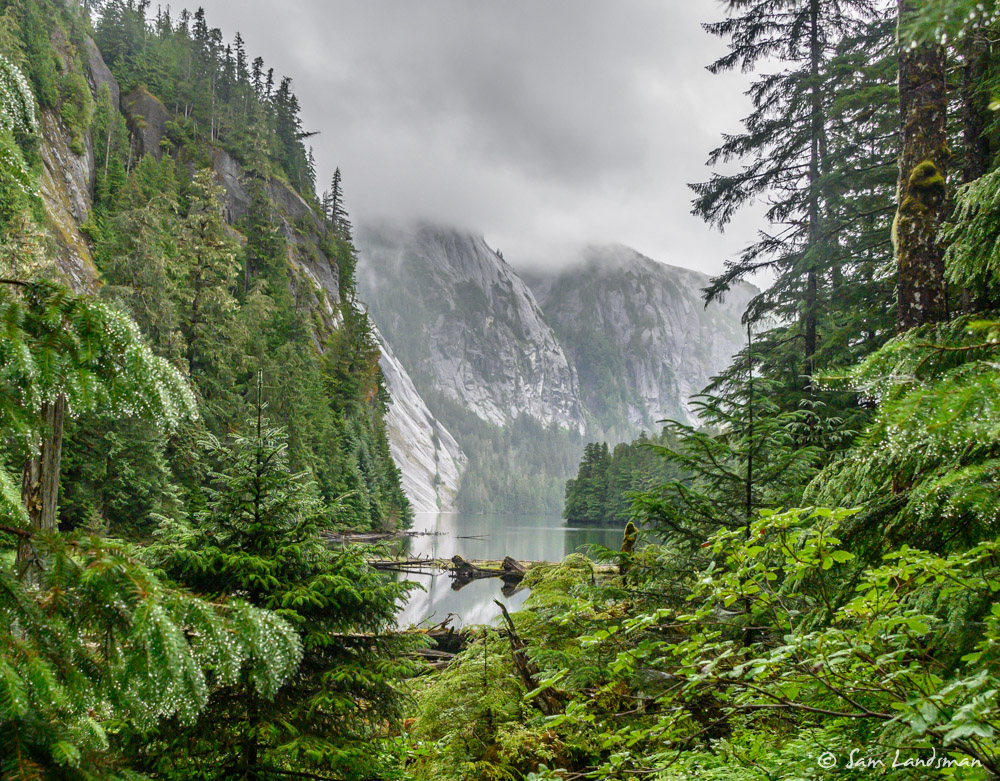 There's a small lakeside shelter where we had a snack and read through the guestbook. A canoe and rowboat are available to those who want to explore the lake.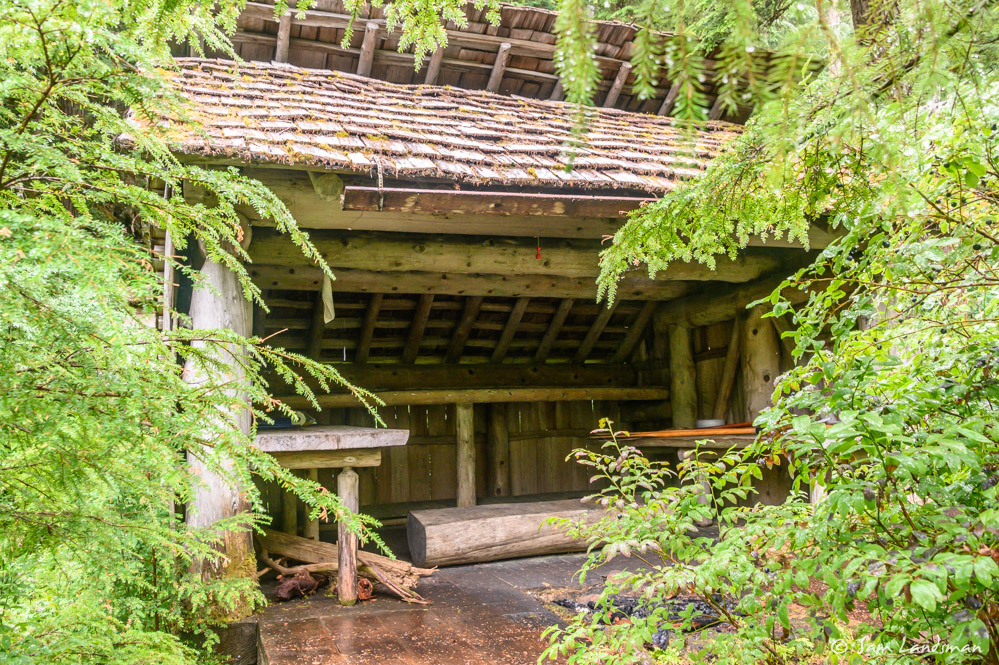 After the hike back down, we joined up with the rest of the group for a dinghy excursion to the head of the bay.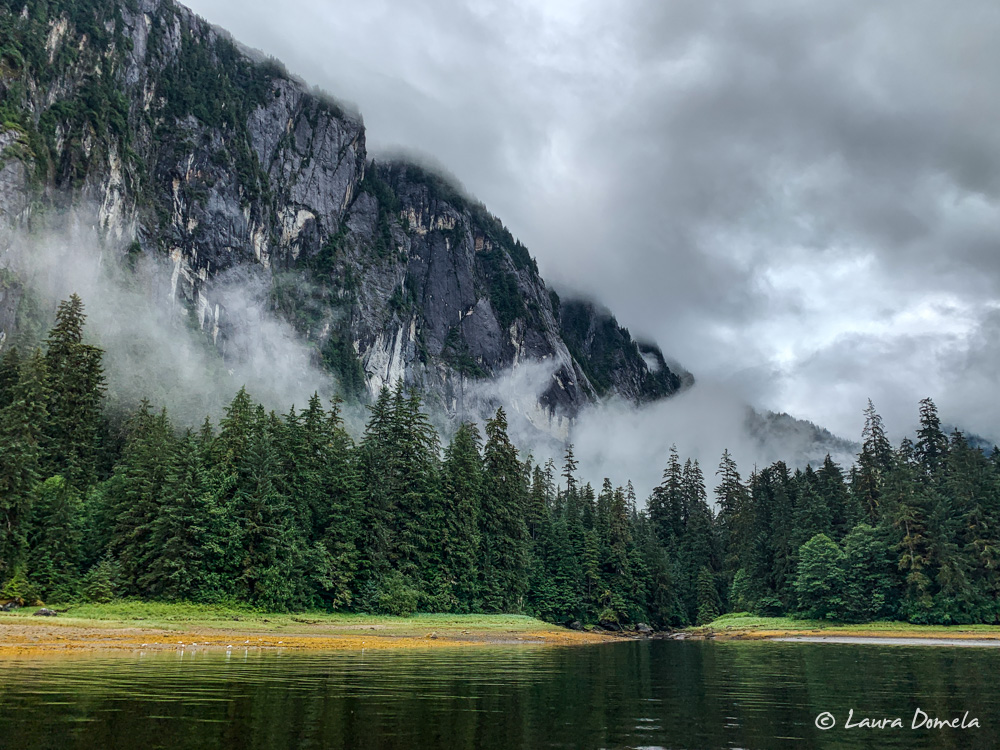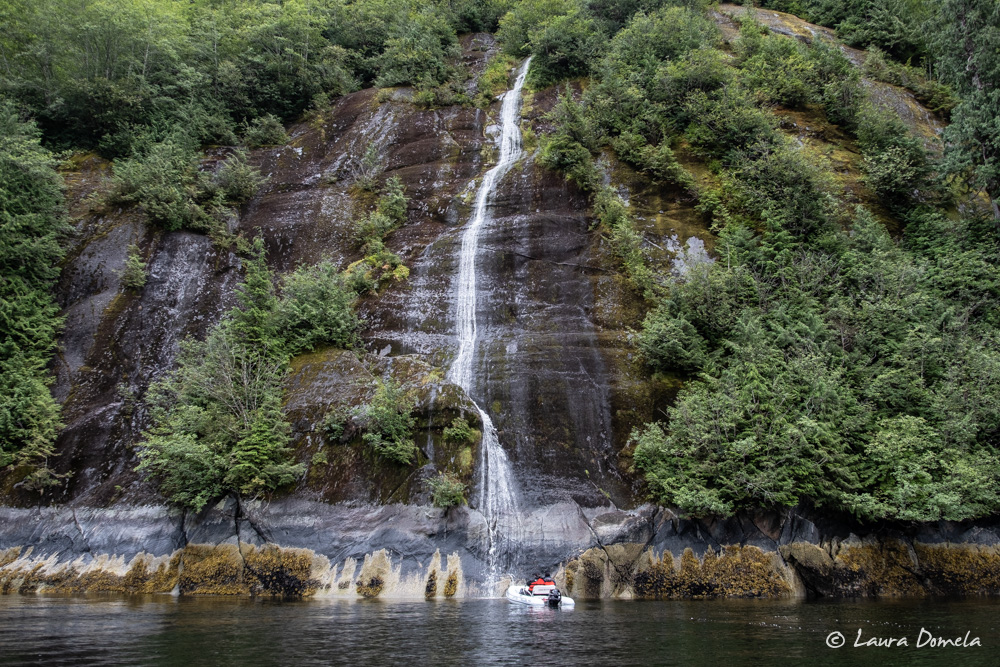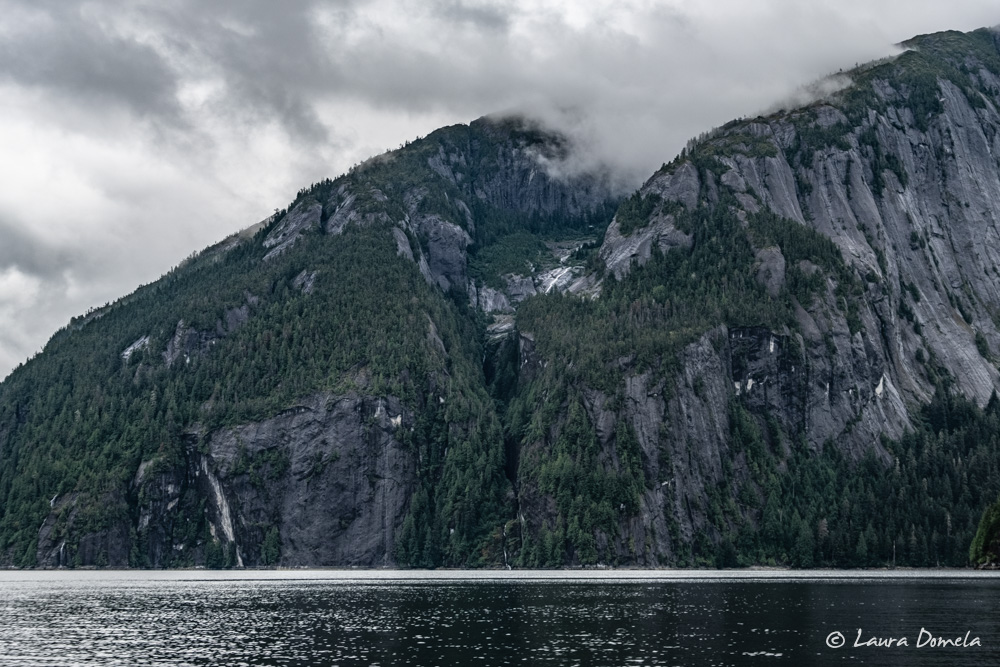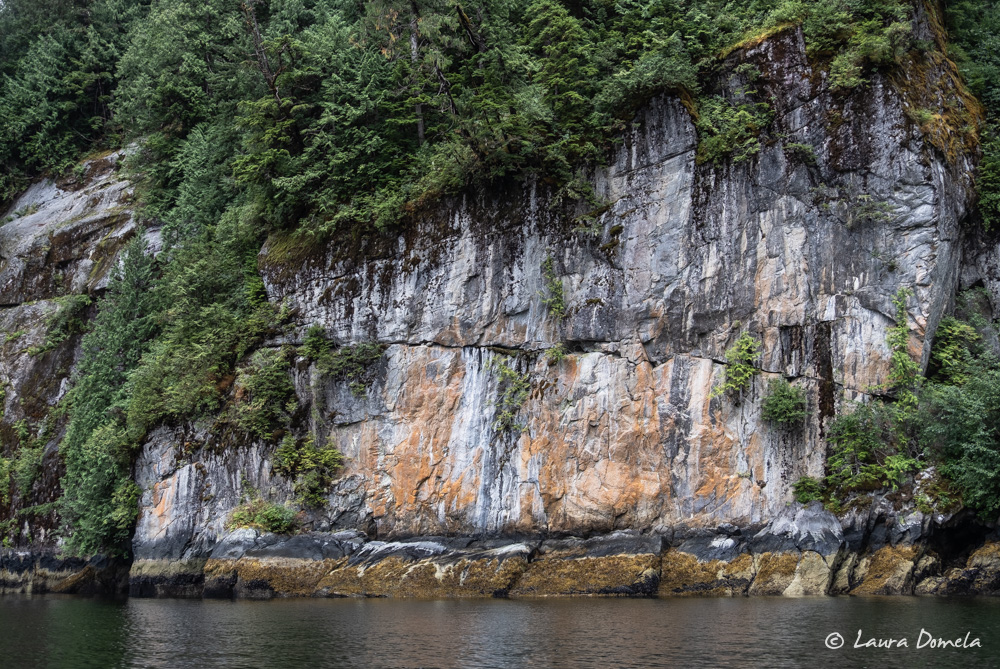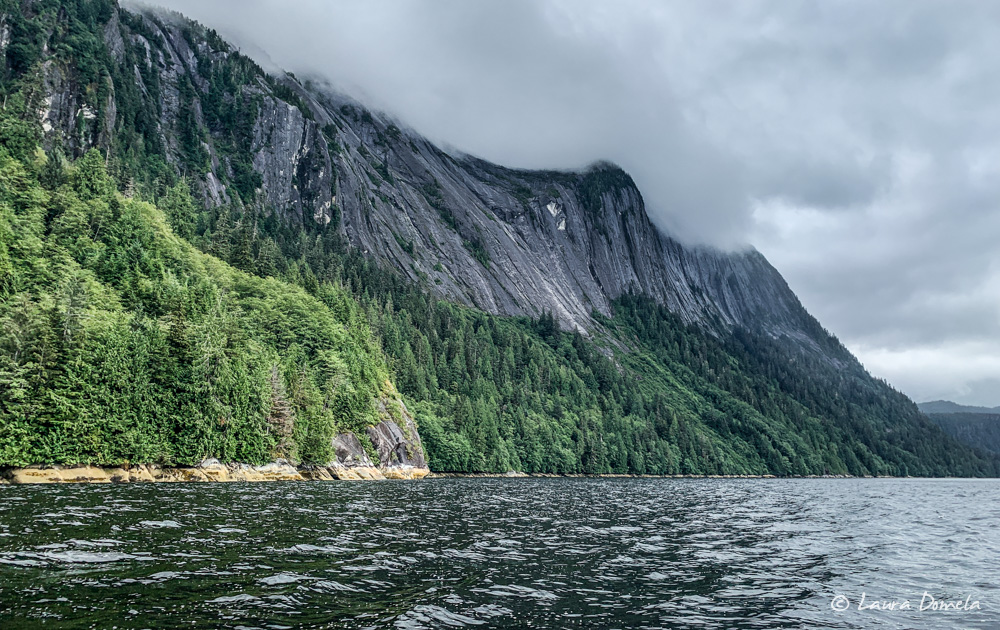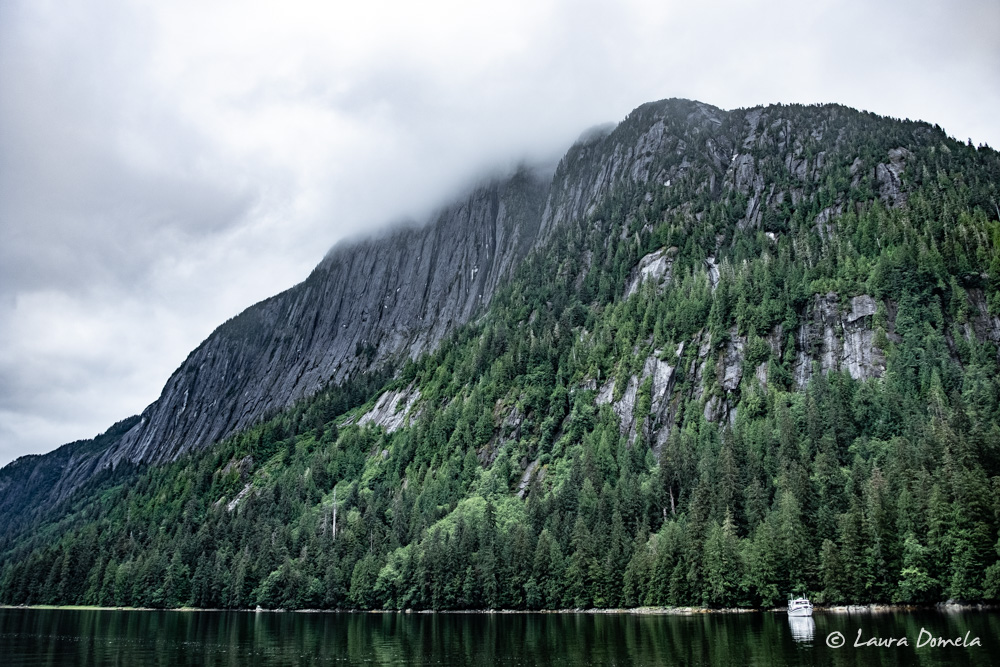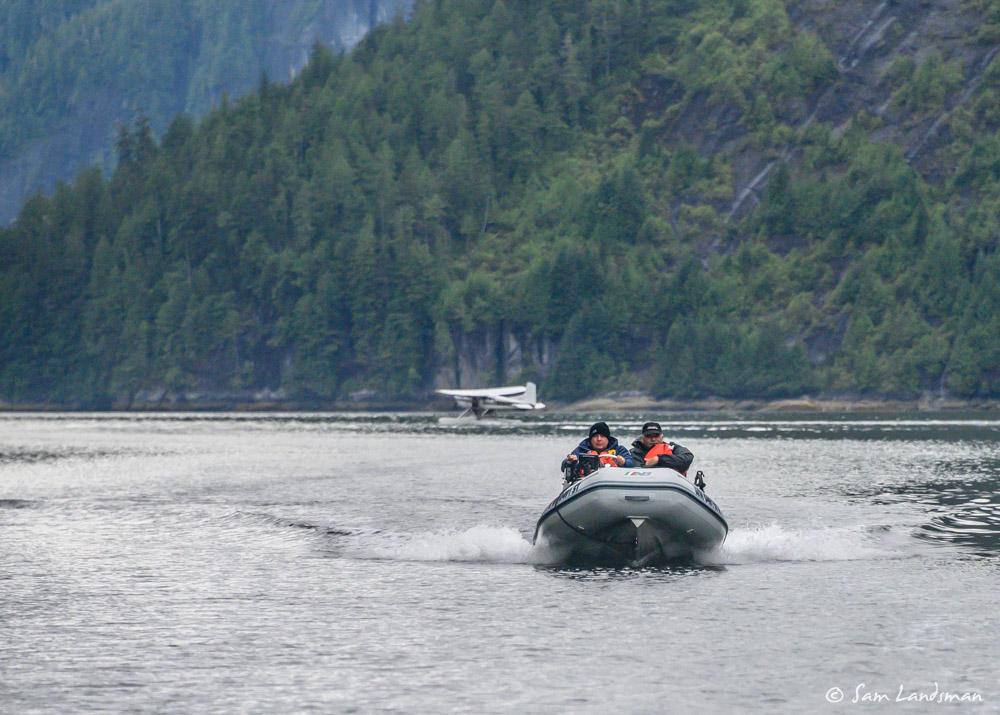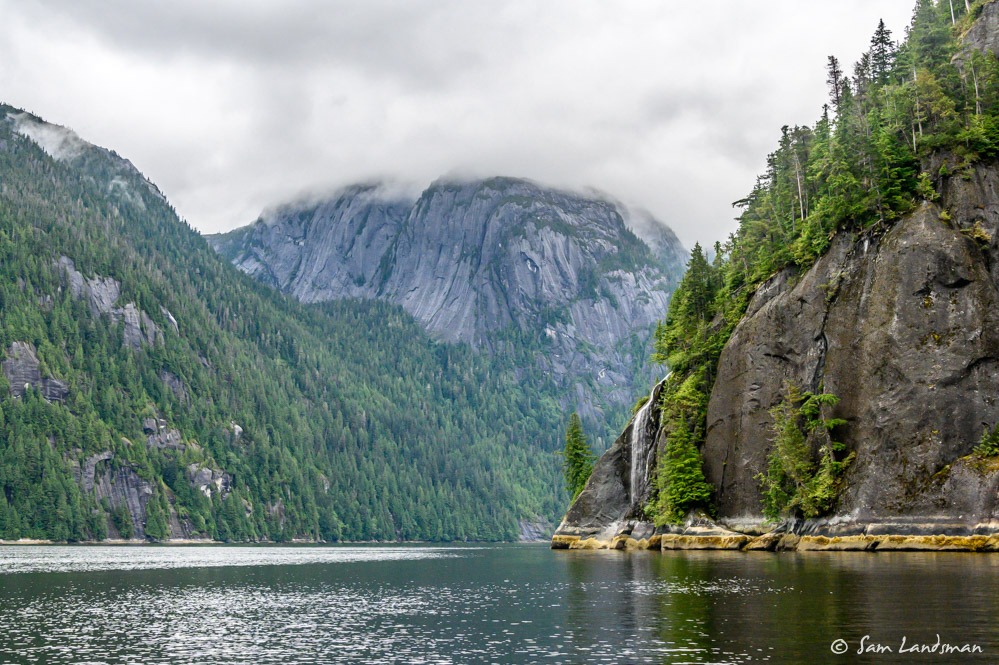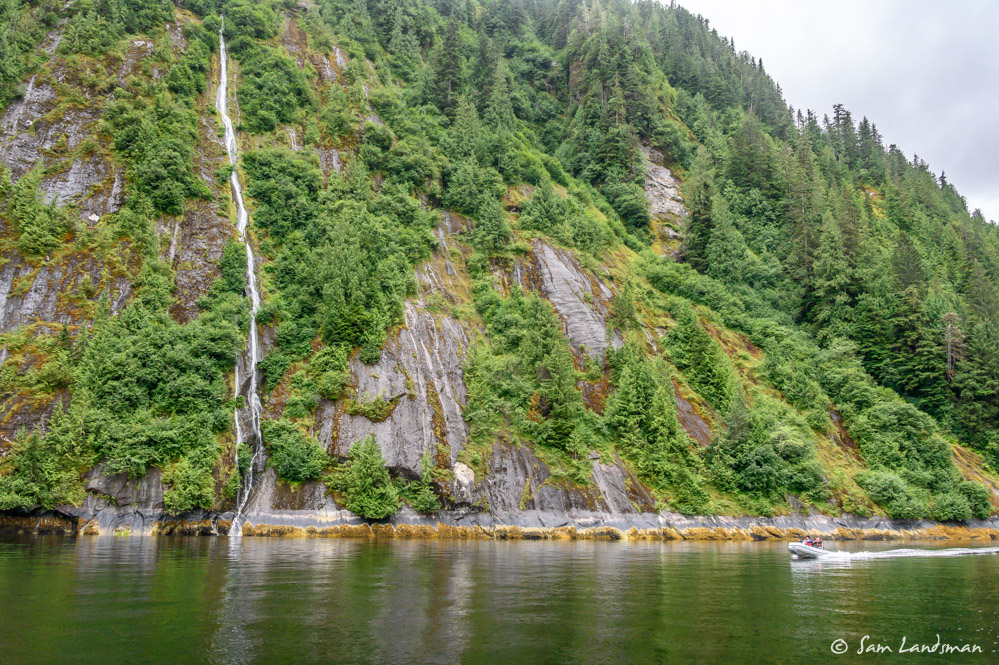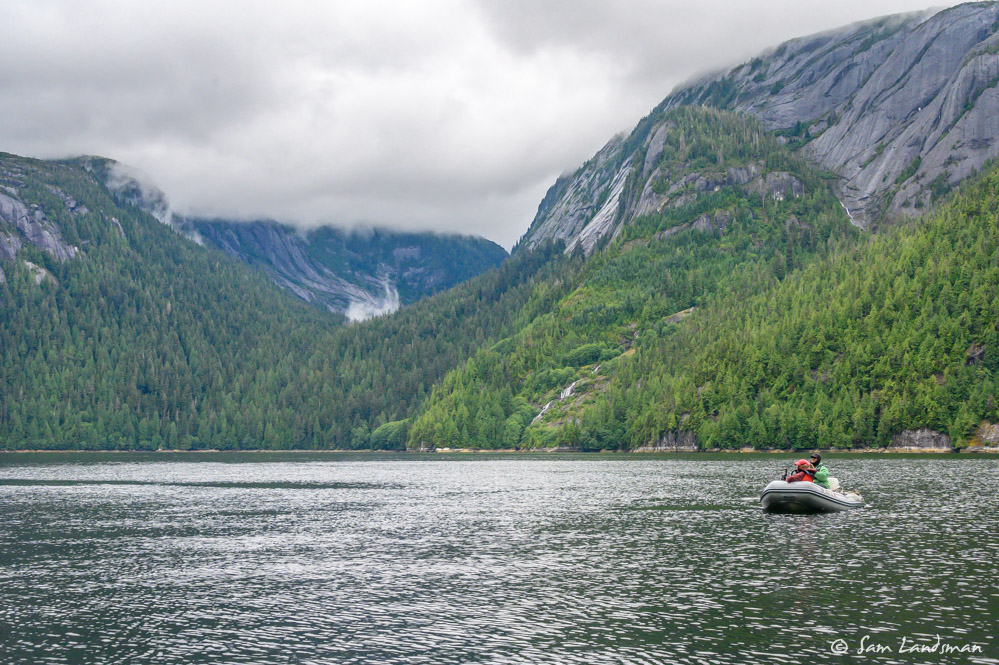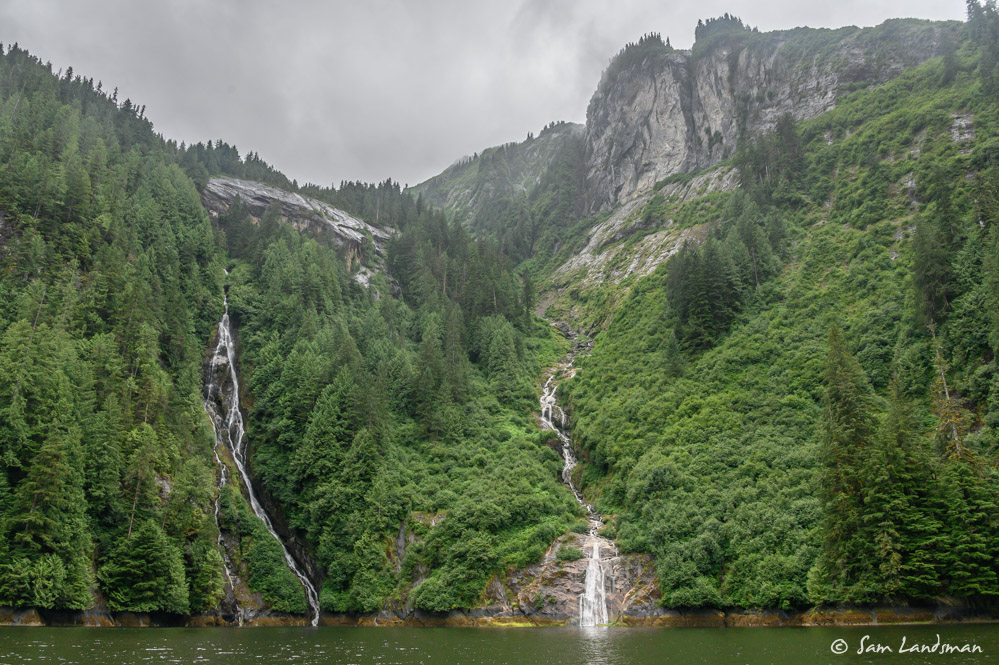 After dinner, the rain briefly stopped and the floatplanes seemed gone for the day, so we got a few aerial photos with the drone: