Goodbye Alaska! We've had a great couple months wandering around Southeast—the best weather we can remember (except for that one week of smoke), excellent bear and whale watching, and just a few boat gremlins—but in order to have a leisurely trip down the outside of Vancouver Island with decent weather, it's time to head south.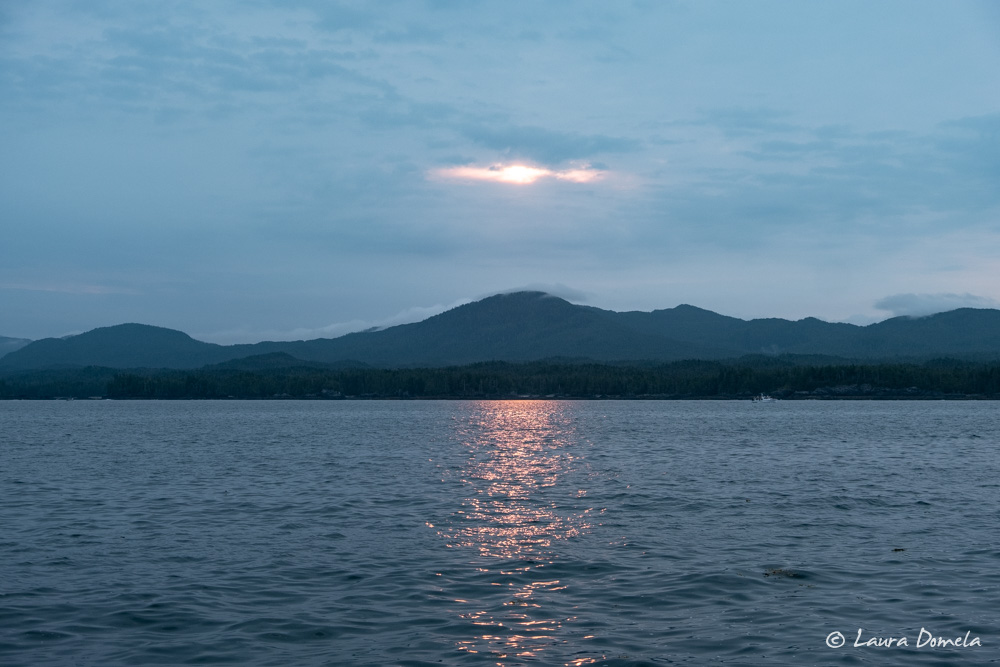 NOAA predicted 10 knot winds and Environment Canada said wind light. Windy showed single digit gusts. We left at first light and enjoyed the calm conditions. We had a bit of swell the first few hours, but by the time we passed Green Island and entered Chatham Sound the seas were flat.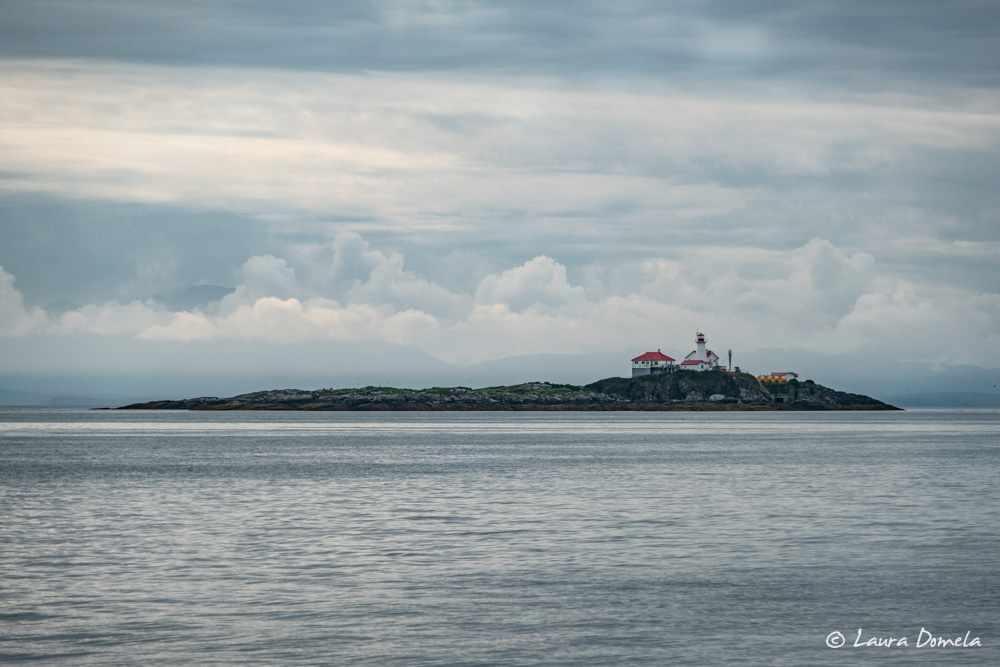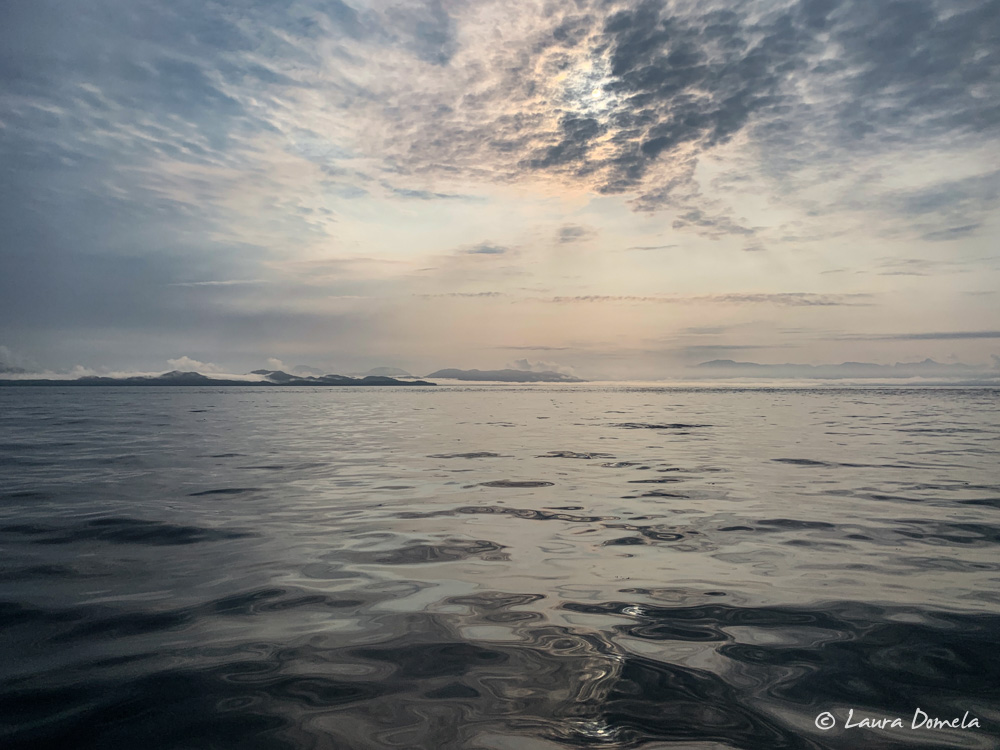 Everyone on the trip has Nexus passes, so we cleared Canadian Customs by phone, hoisted our courtesy flags, and set our clocks forward to Pacific time while we were still a few hours out of Prince Rupert.
Prince Rupert was a busy place! Robin, the affable harbormaster at Cow Bay Marina, expertly squeezed us in. A large Safeway, BC Liquor Store, and Wal-Mart are all close to the marina, making it convenient to reprovision items that aren't allowed across the border.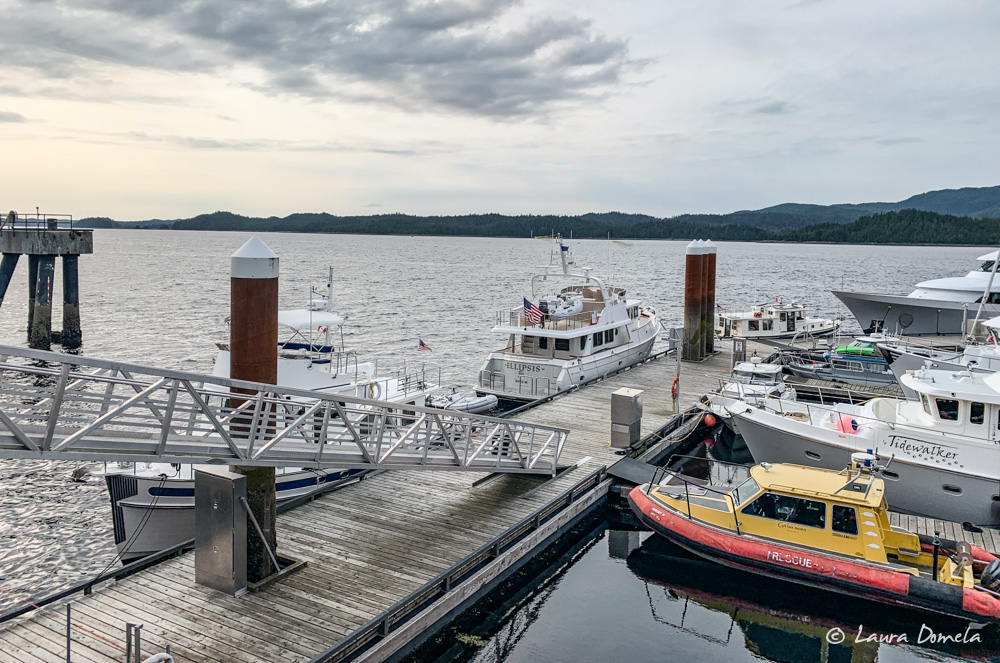 We all met for dinner up at the Breakers Pub (Cow Bay Cafe is no longer in business), and we'll get an earlyish start in the morning as we head on to Captain Cove (on Pitt Island).