Environment Canada predicted light winds and a 1-2 meter swell this morning, not quite perfect, but pretty darn close. But by noon the winds were supposed to be blowing 15-25 knots from the southeast, and even more wind was predicted by the evening. Then, the real storm was scheduled to arrive the following day, with 45-55 knot winds. We needed to be somewhere safe and comfortable.
We left Sea Otter Cove near first light. Conditions were a bit bumpy and confused at first, but they quickly settled down and we had a delightful run down to Quatsino Sound.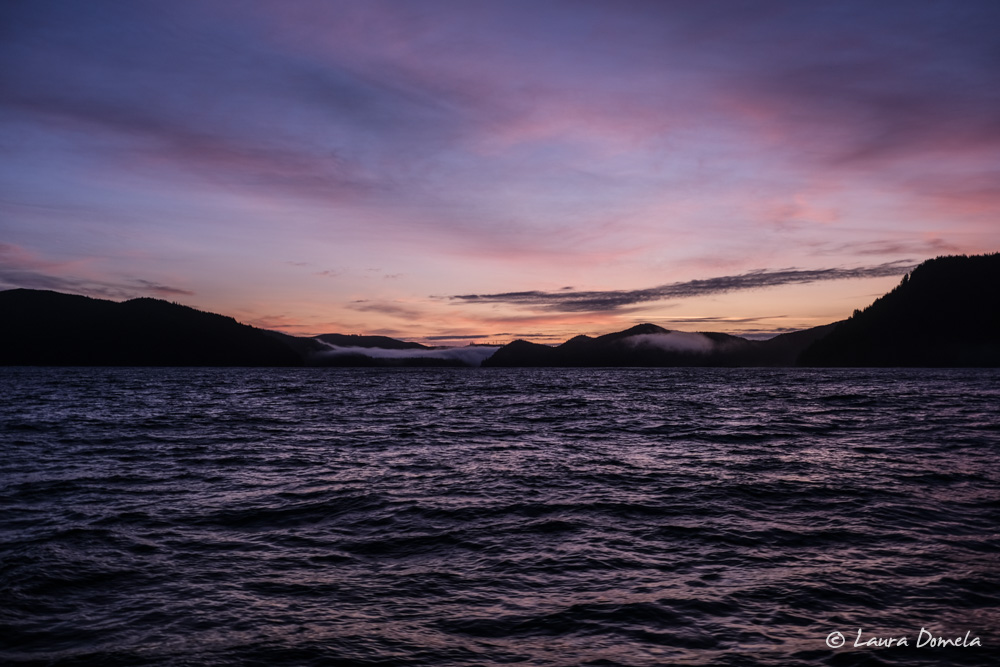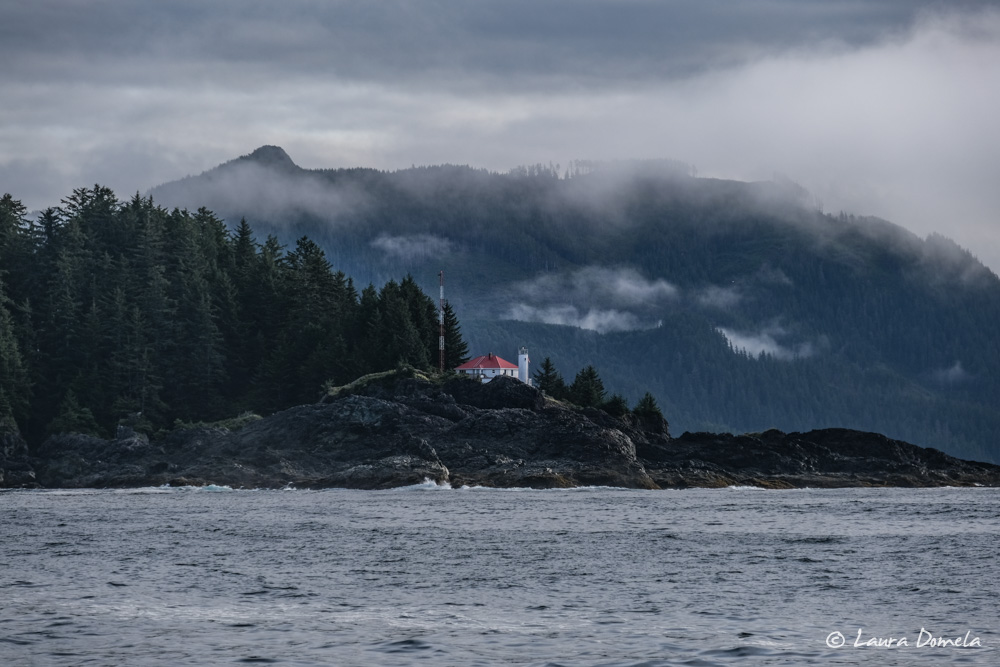 We continued way into Quatsino Sound, through Quatsino Narrows, and anchored in Varney Bay. Quatsino Narrows has strong tidal currents and we arrived partway through the flood with 3-4 knots pushing us along. This proved to be no problem, with just a few small whirlpools and boils to contend with.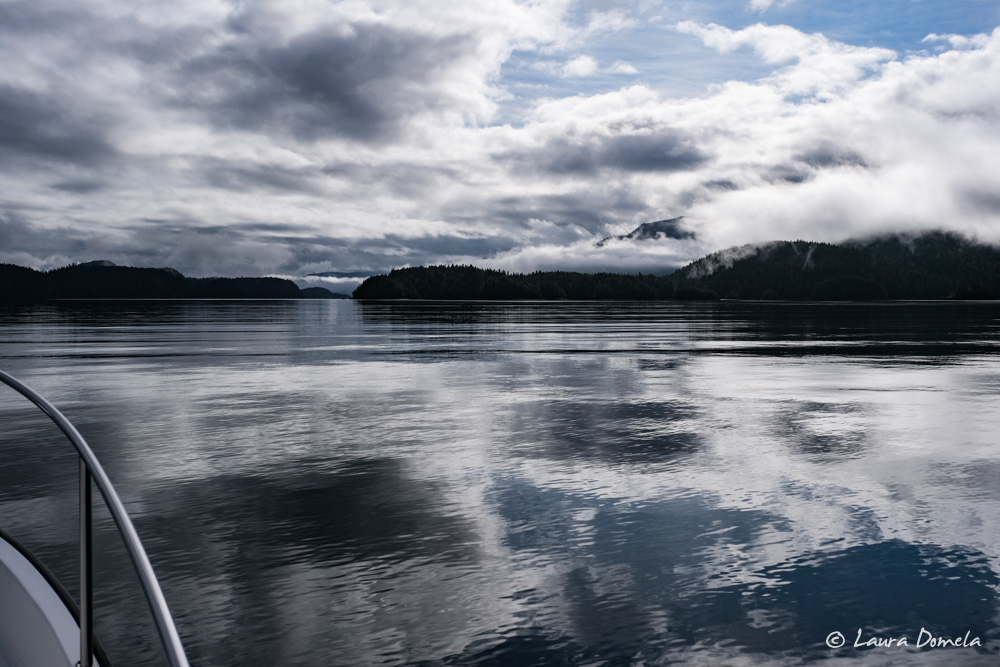 After anchoring in Varney Bay we dinghied over to Coal Harbour, about 4nm away. The sun was shining, the water was smooth, and the scenery was beautiful!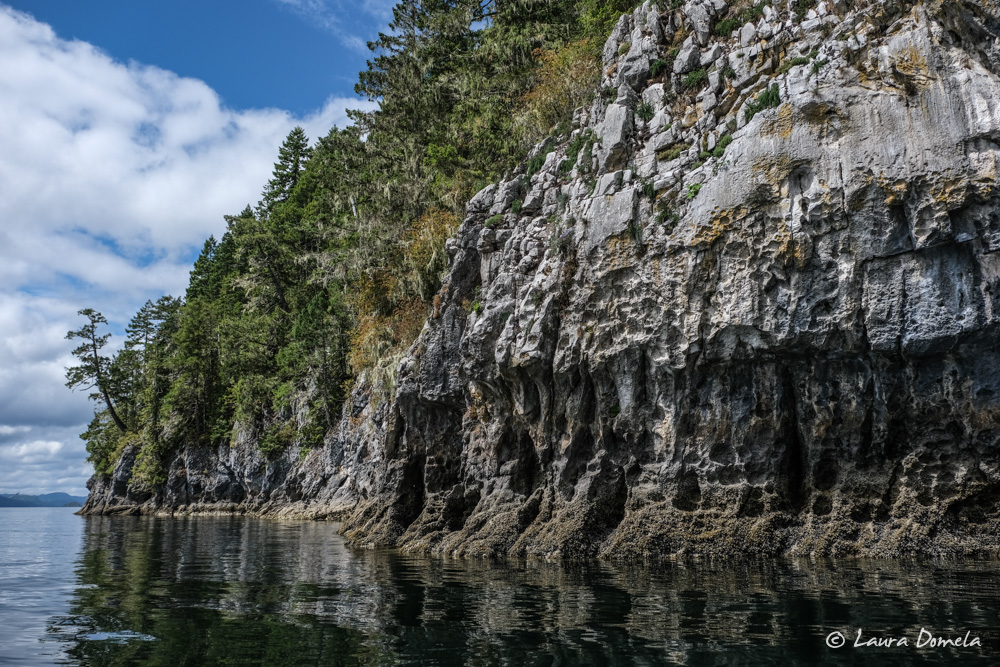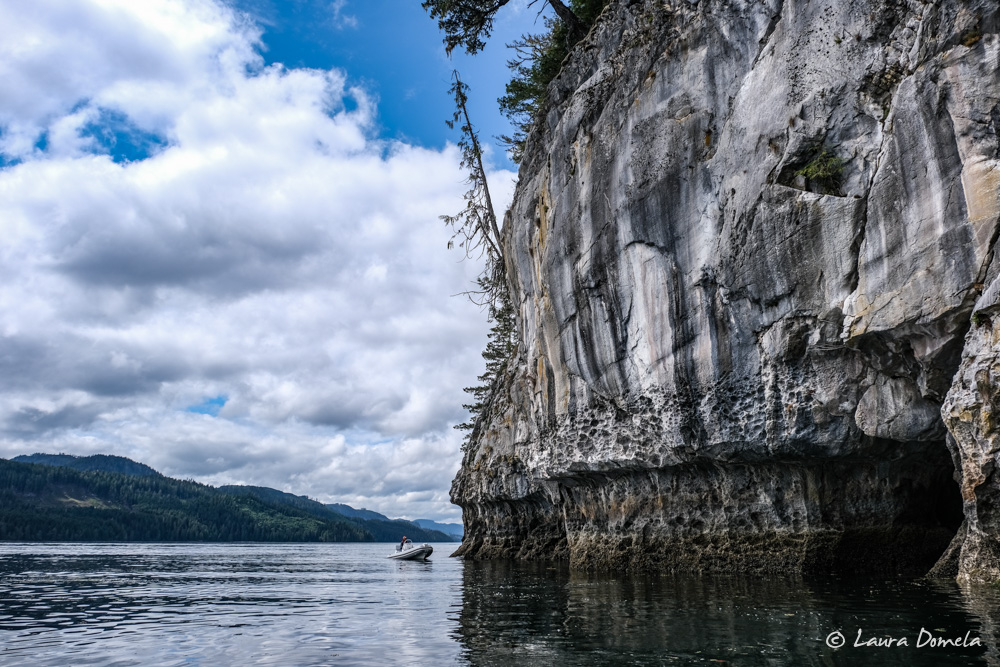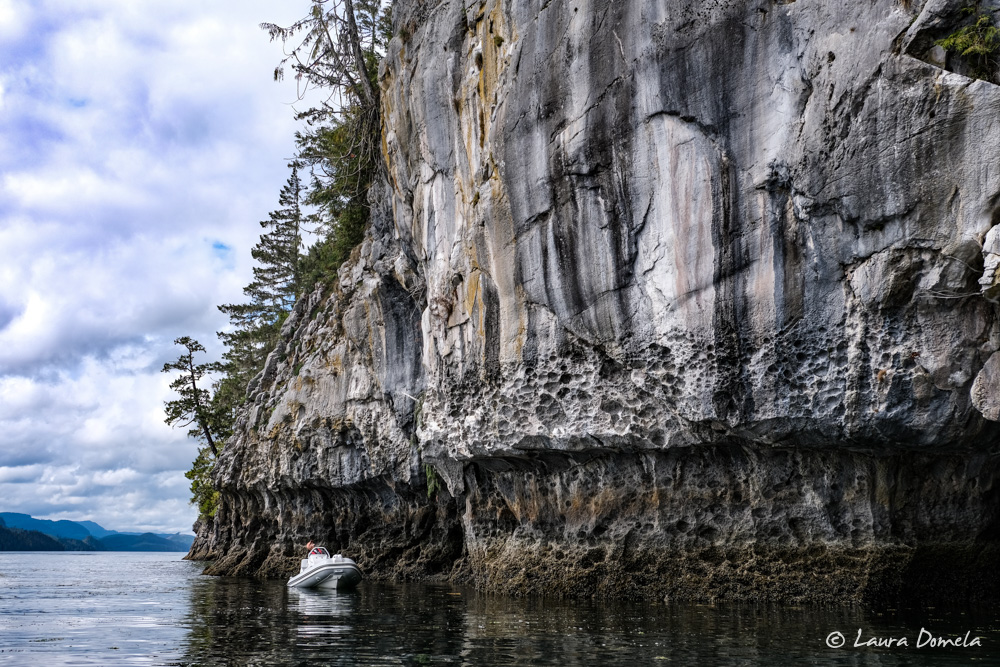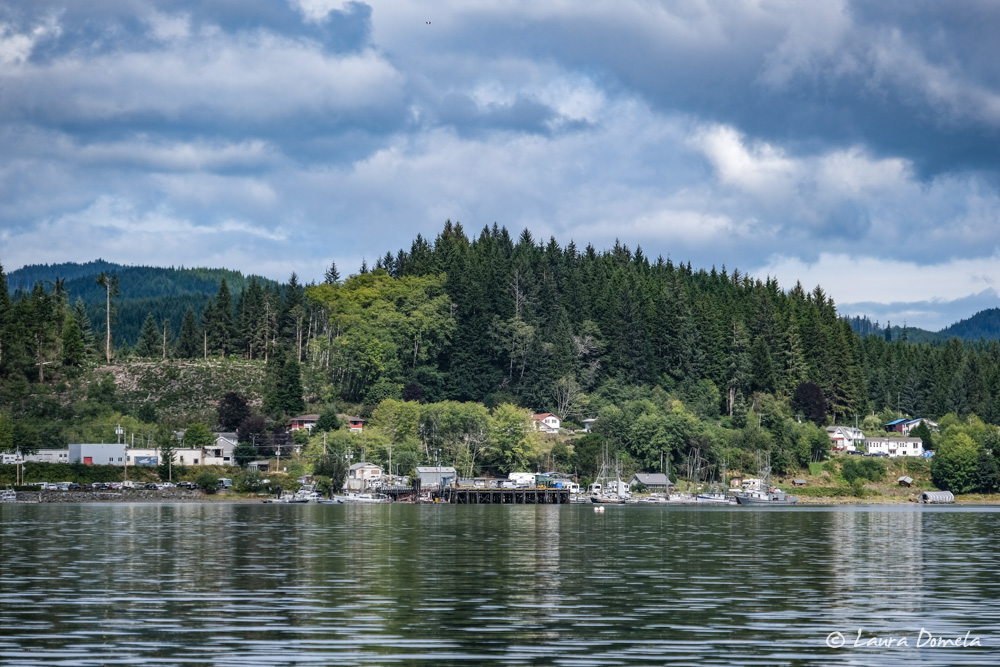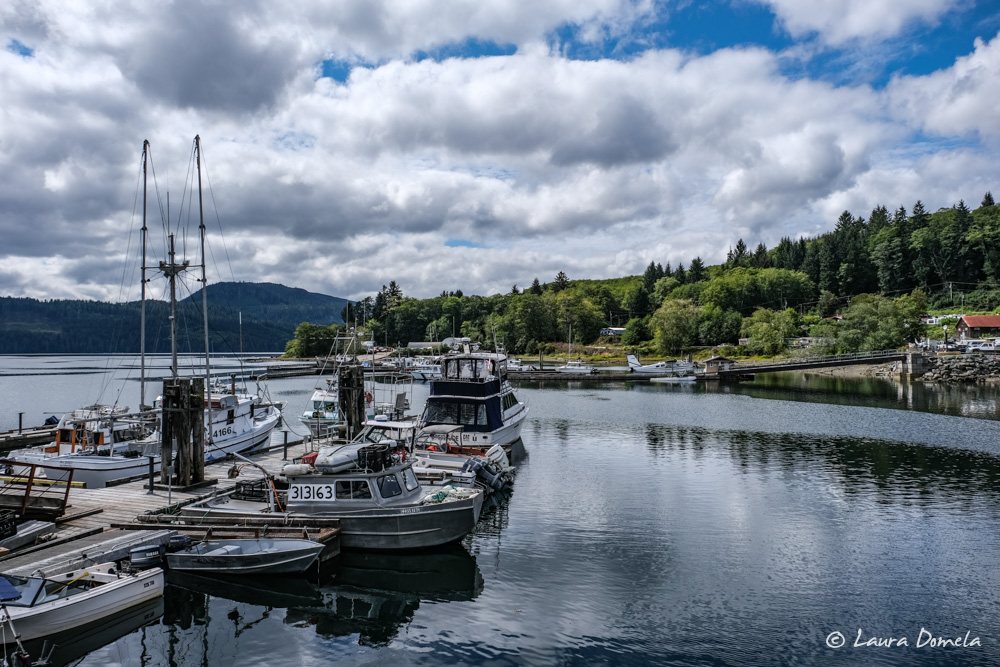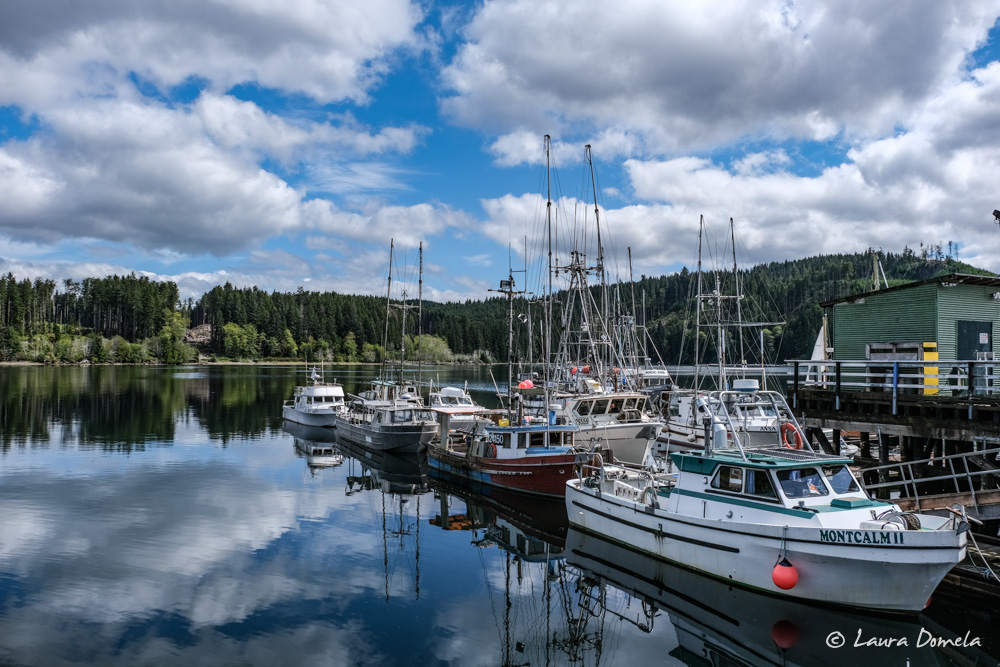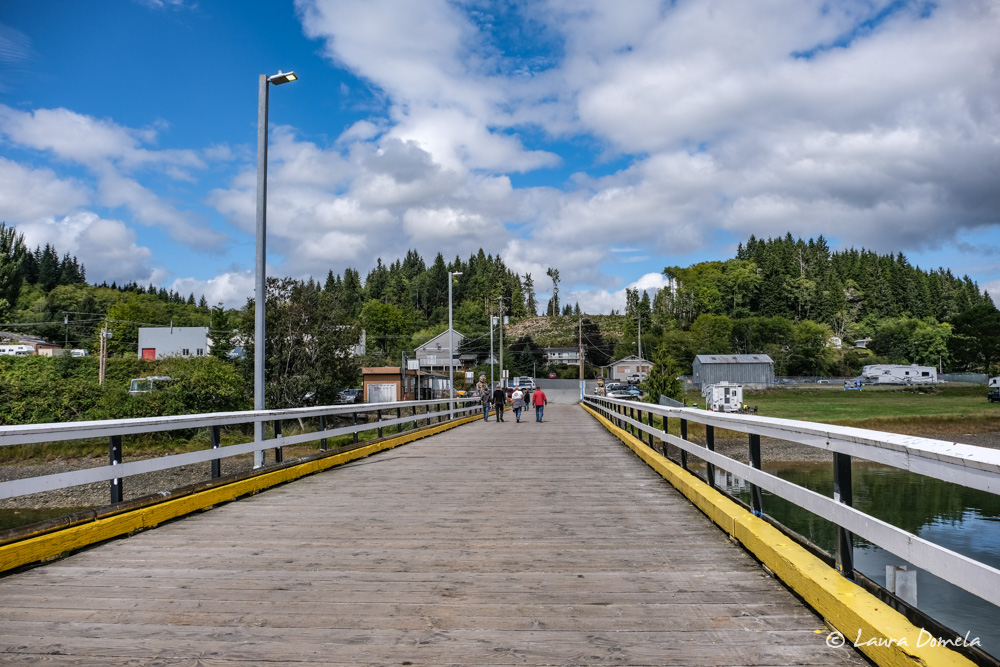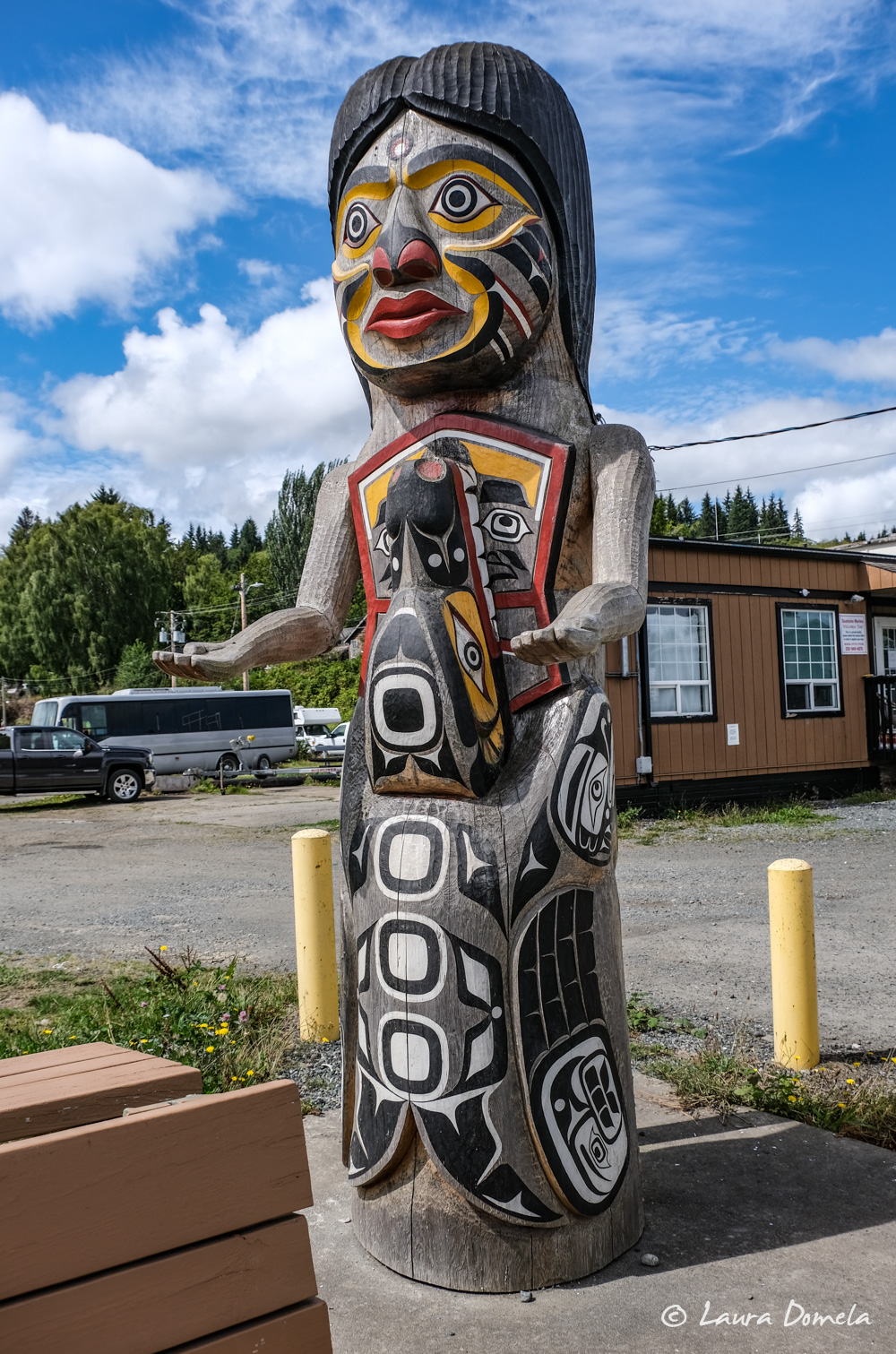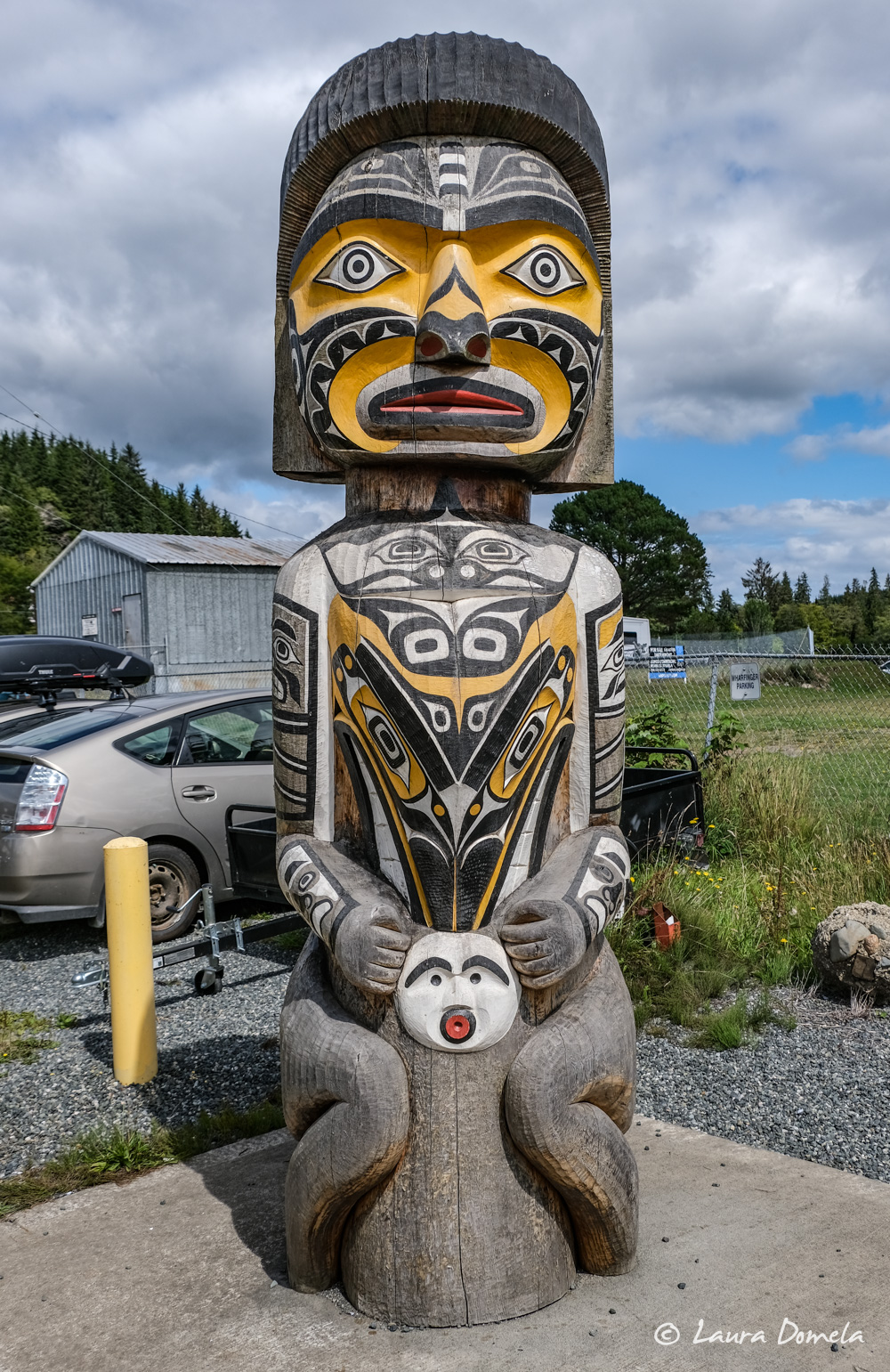 Coal Harbour doesn't have much—no stores, no restaurants—but it does have a small museum with an eclectic collection of chainsaws, telephones, and coastal memorabilia.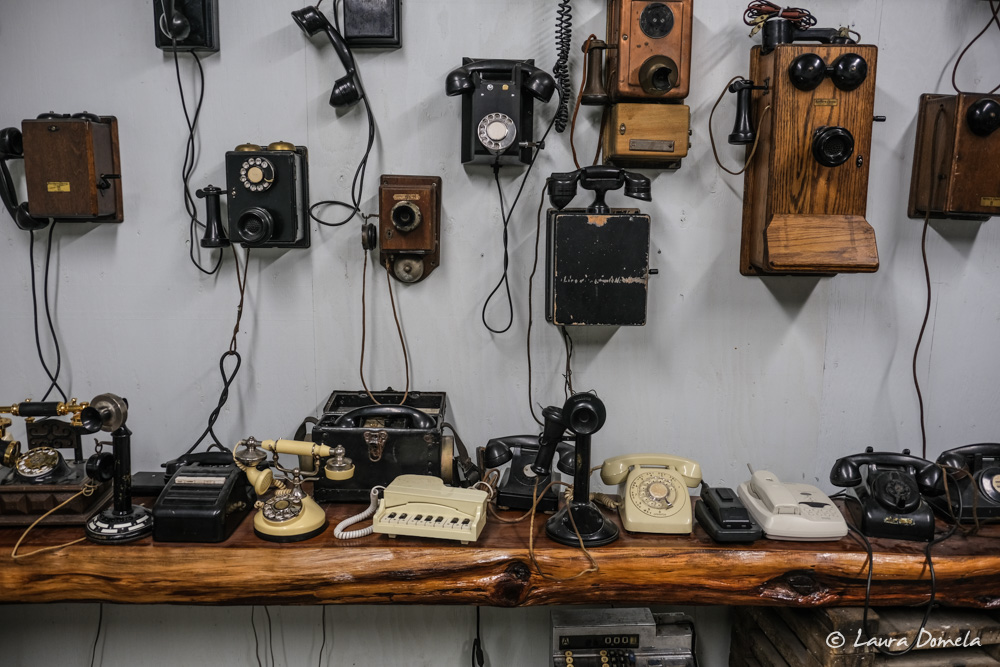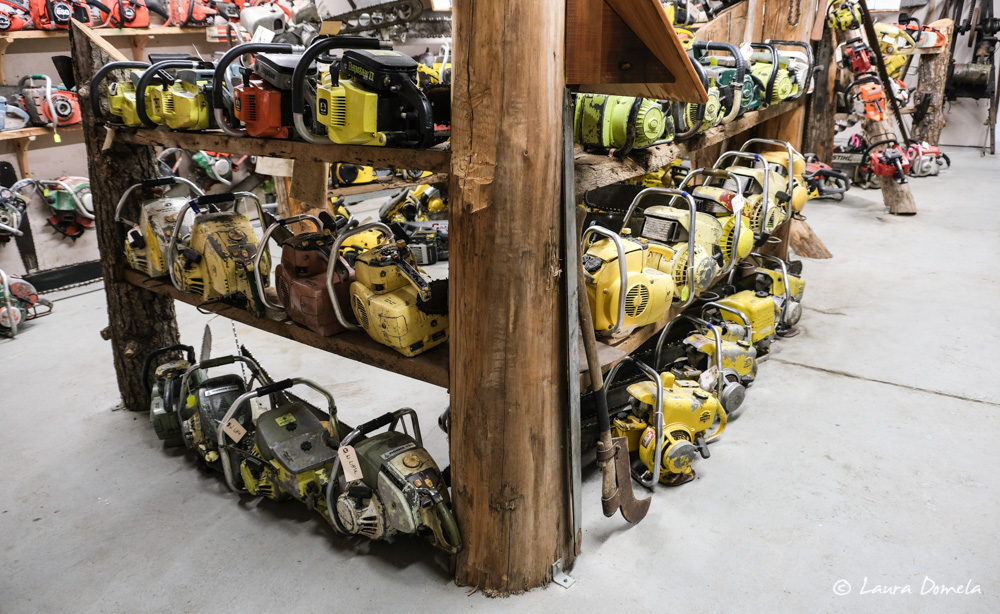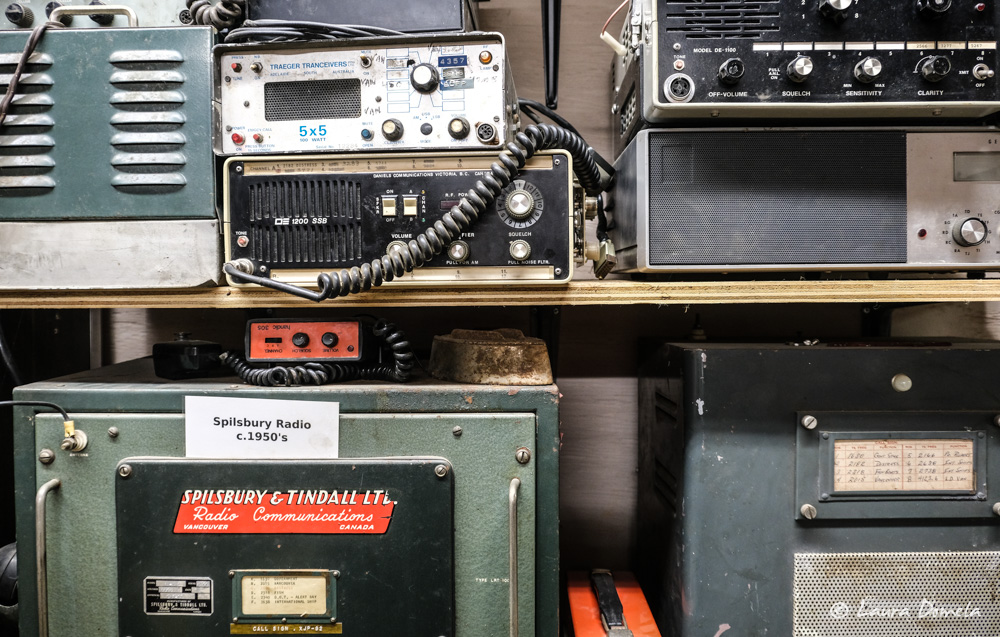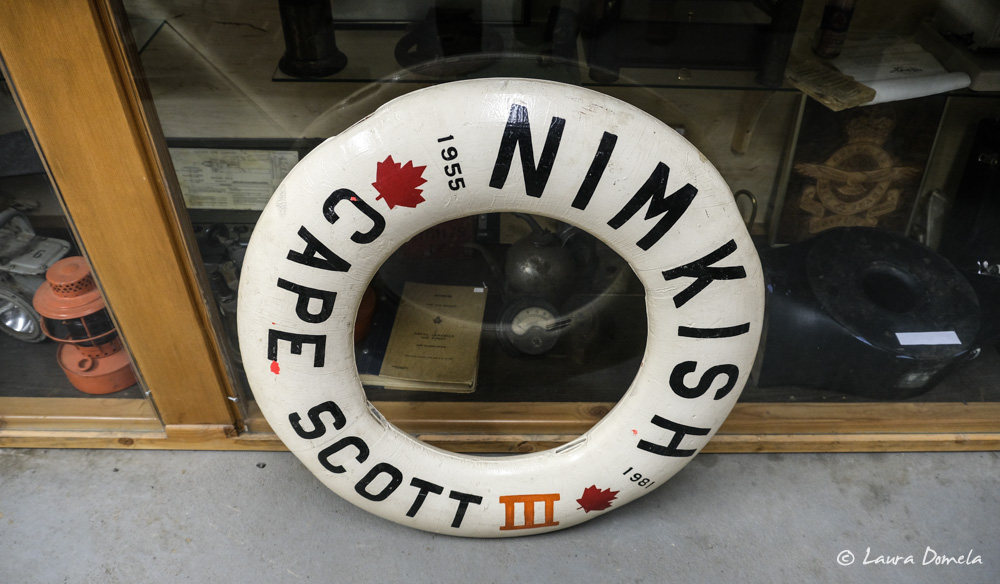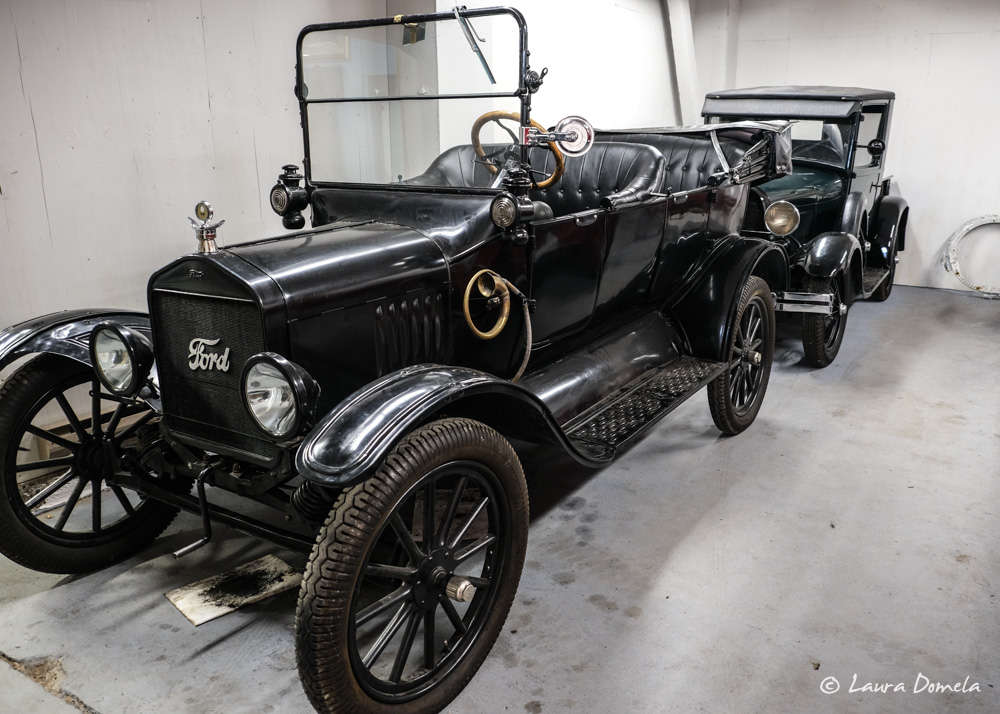 All afternoon, this helicopter was flying a grid pattern over the hillsides near our anchorage. Anyone know what it's for? Perhaps a timber survey?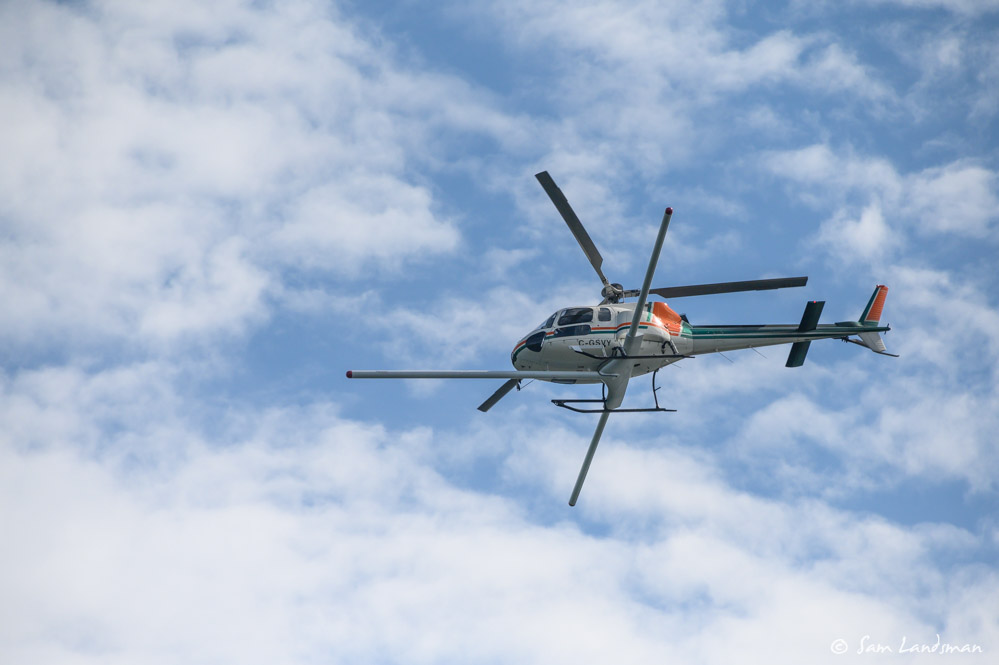 At high water we headed up Marble River. After a large tidal flat, the channel deepens and winds through an intimate and beautiful marble canyon. We saw salmon swimming through the water, dozens of seals, and a bunch of eagles (along with a few crows and a large turkey vulture) fighting over fish scraps.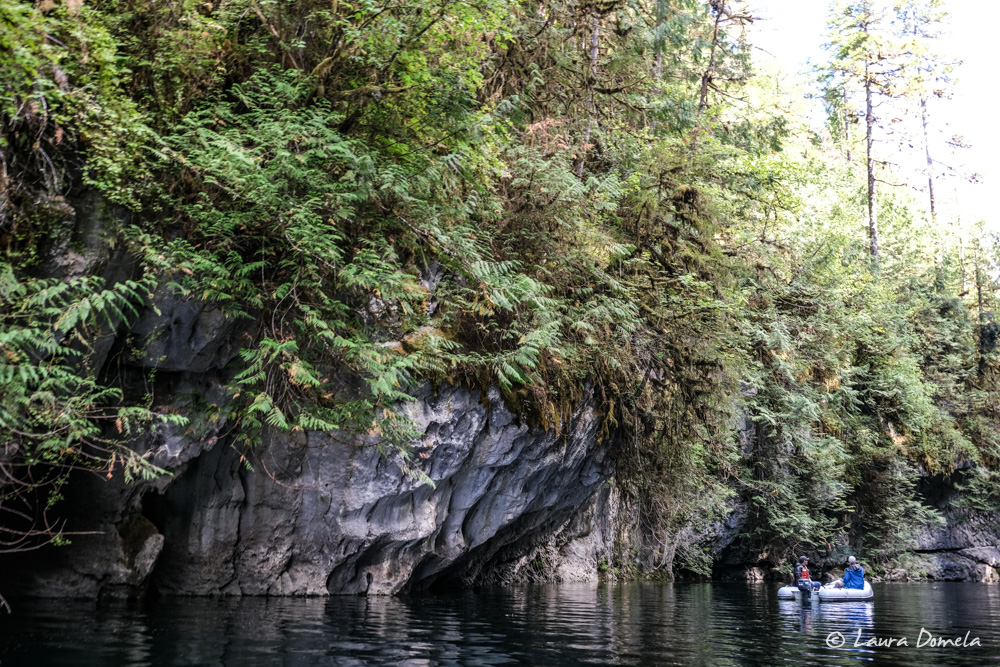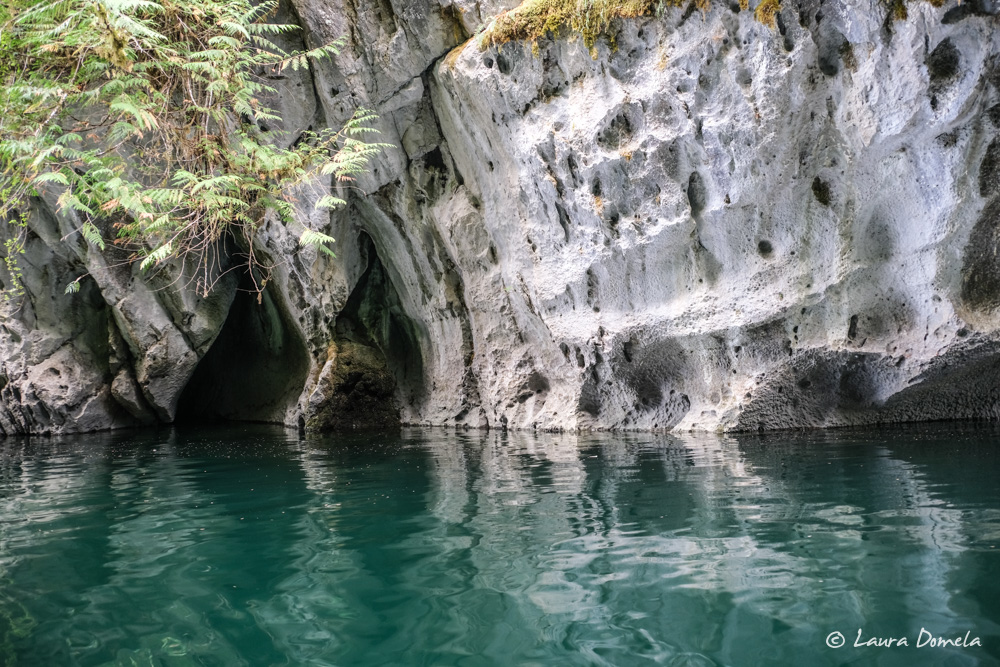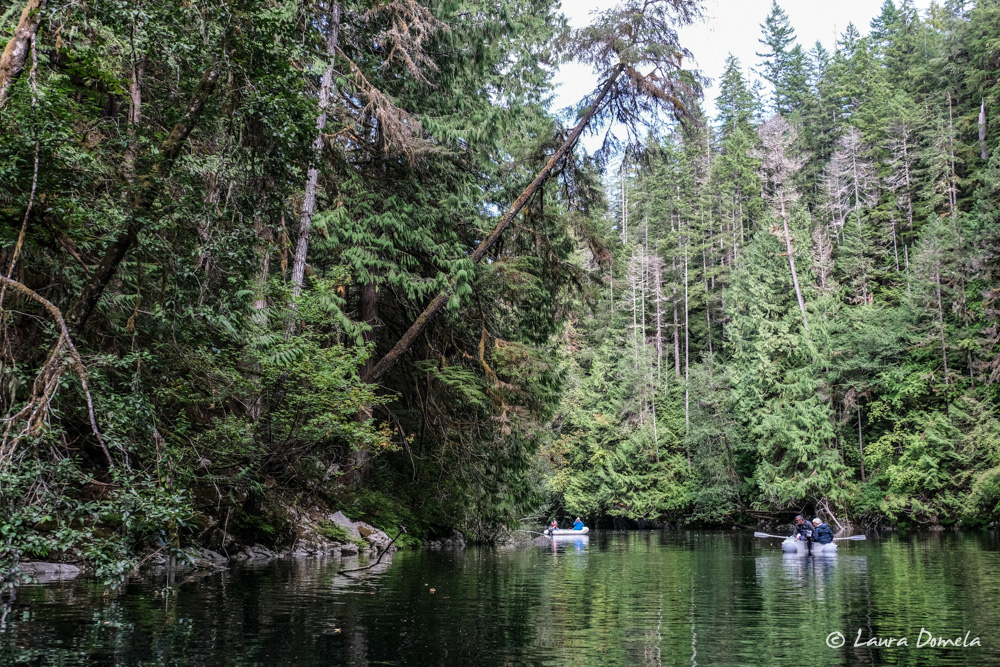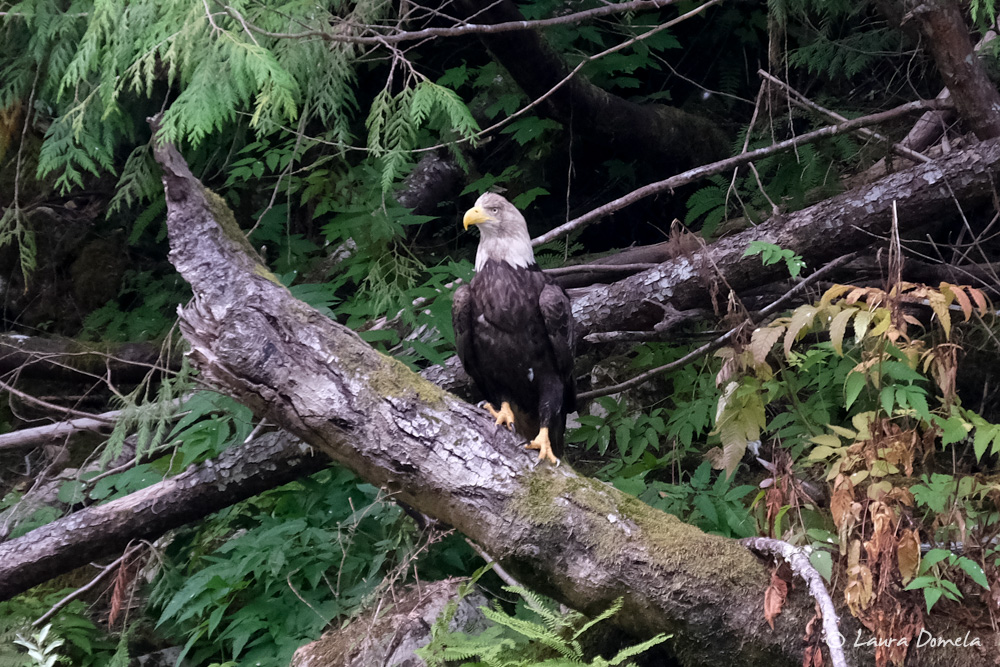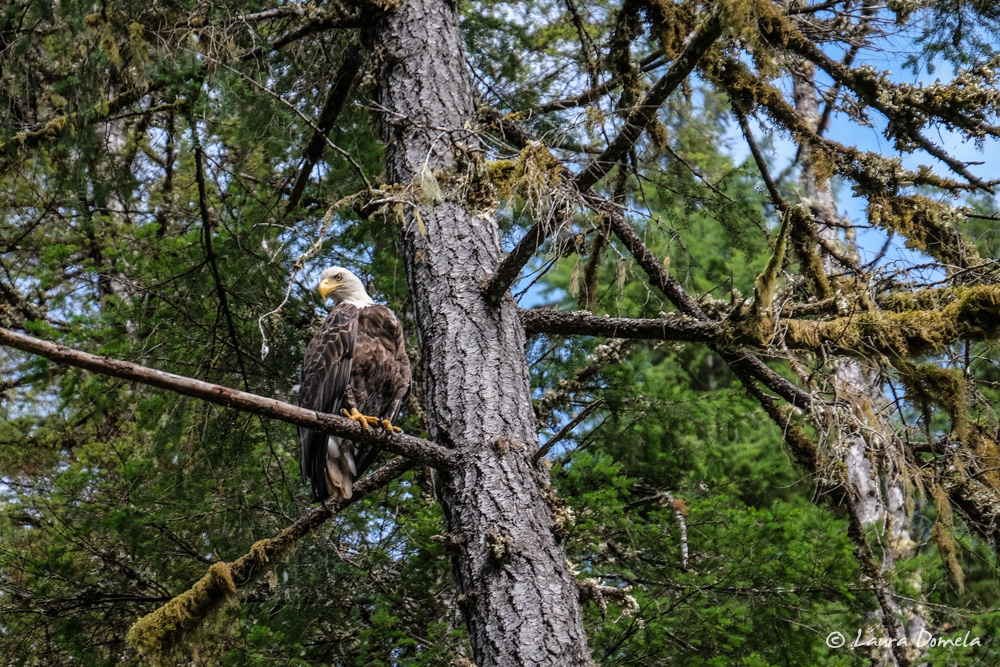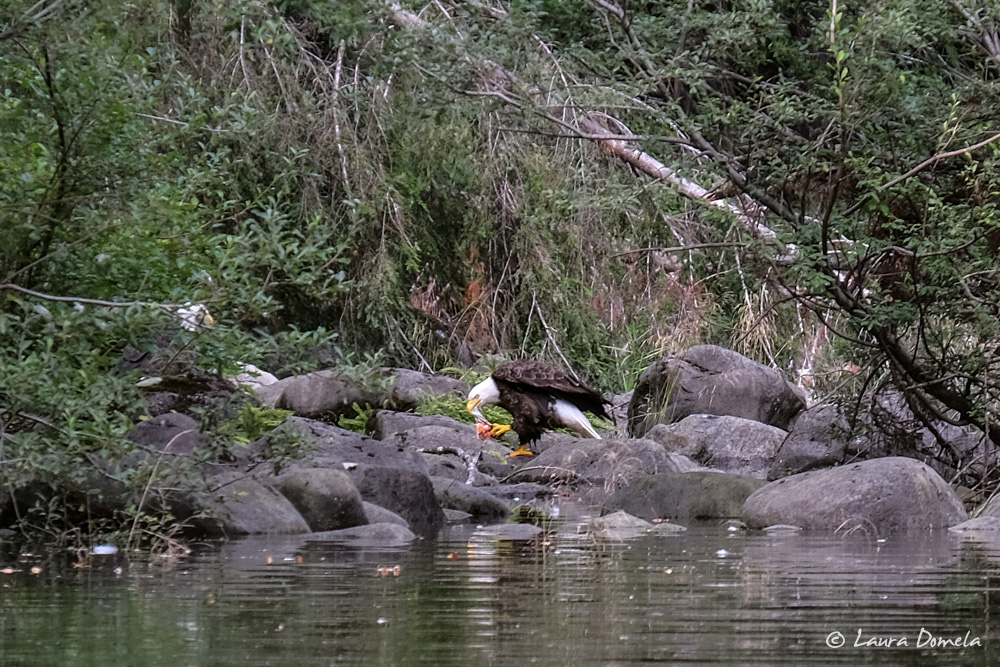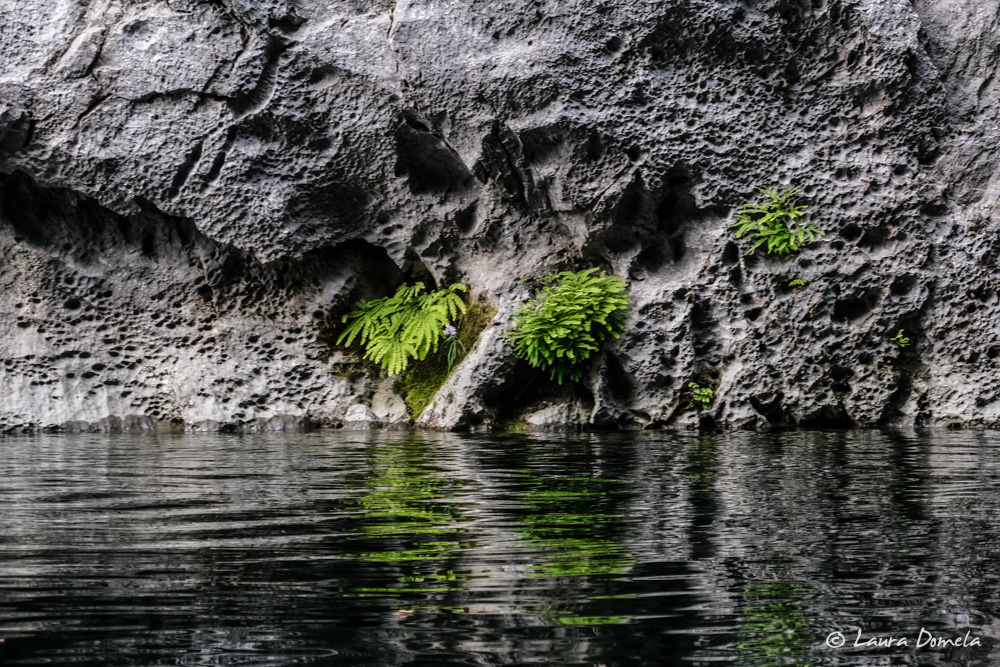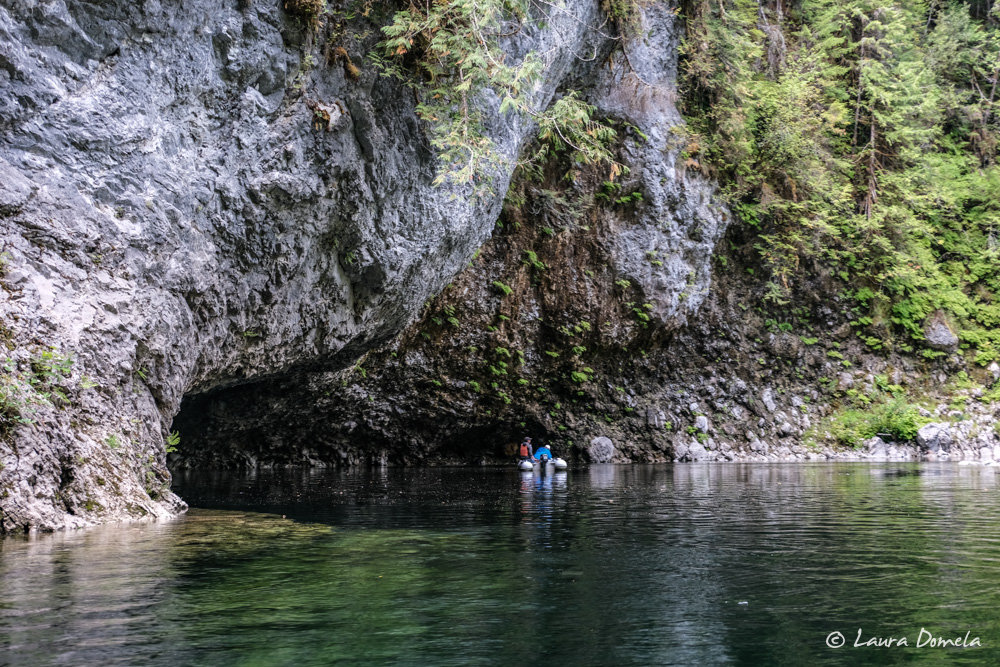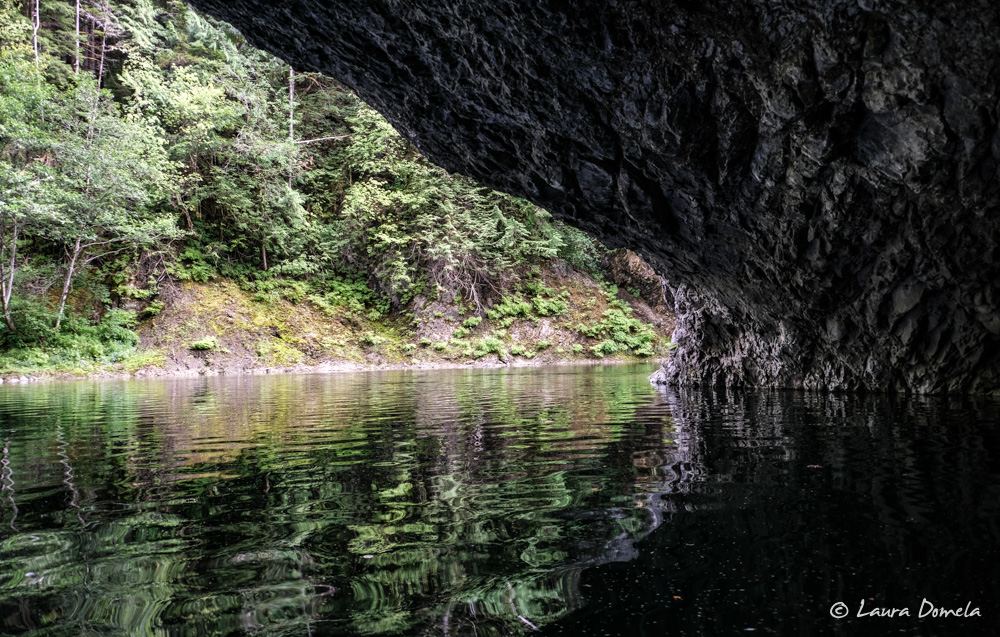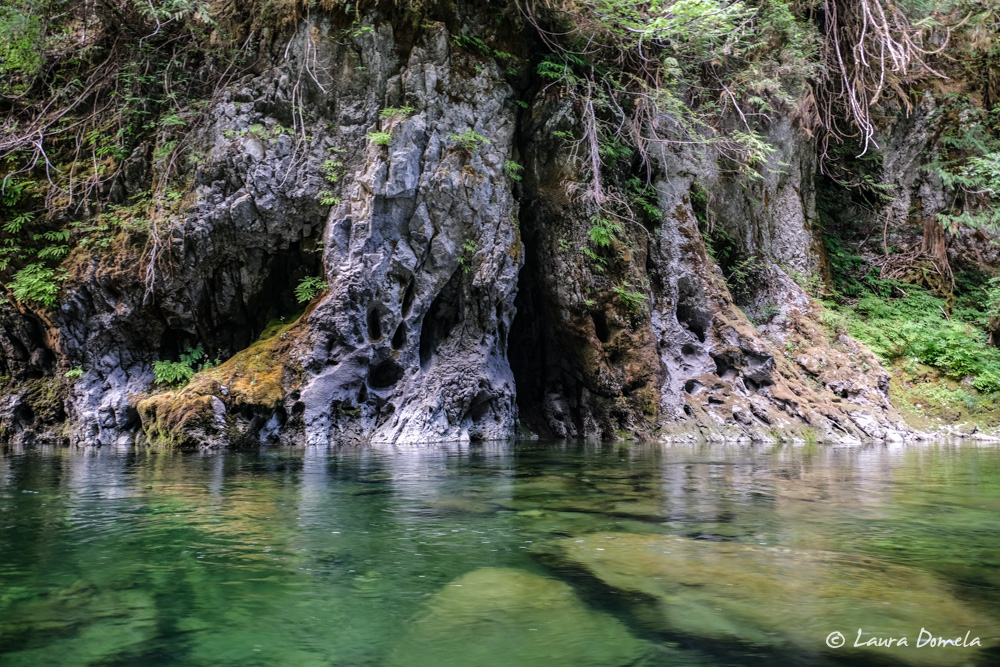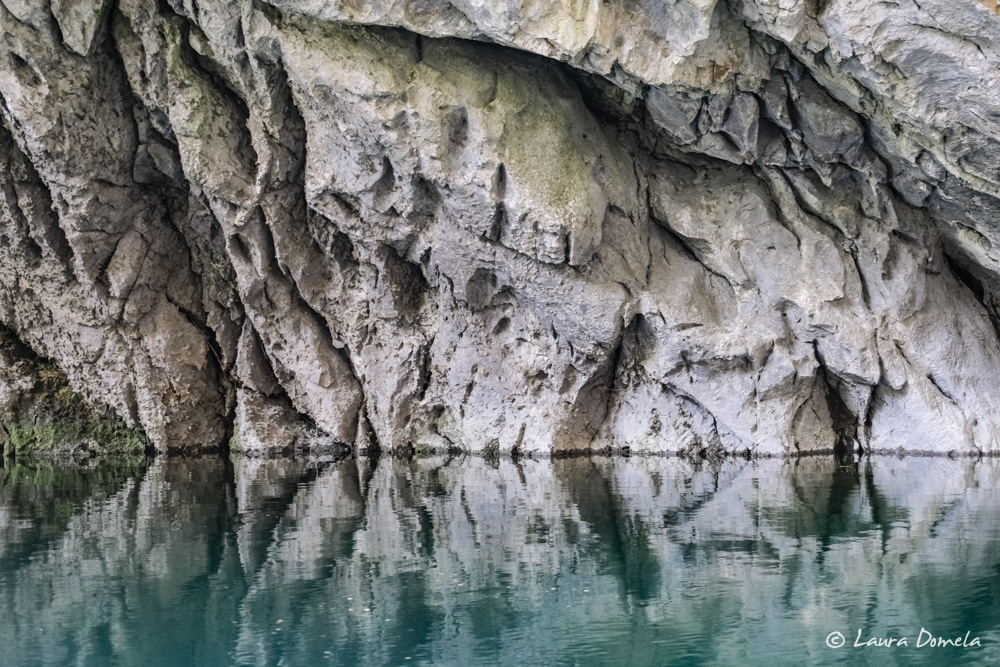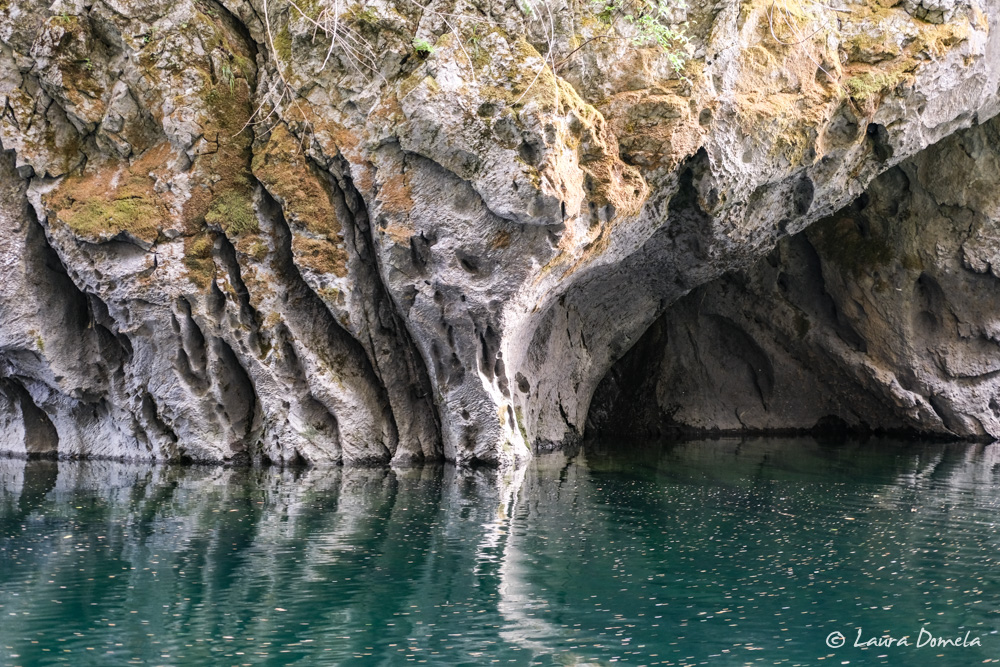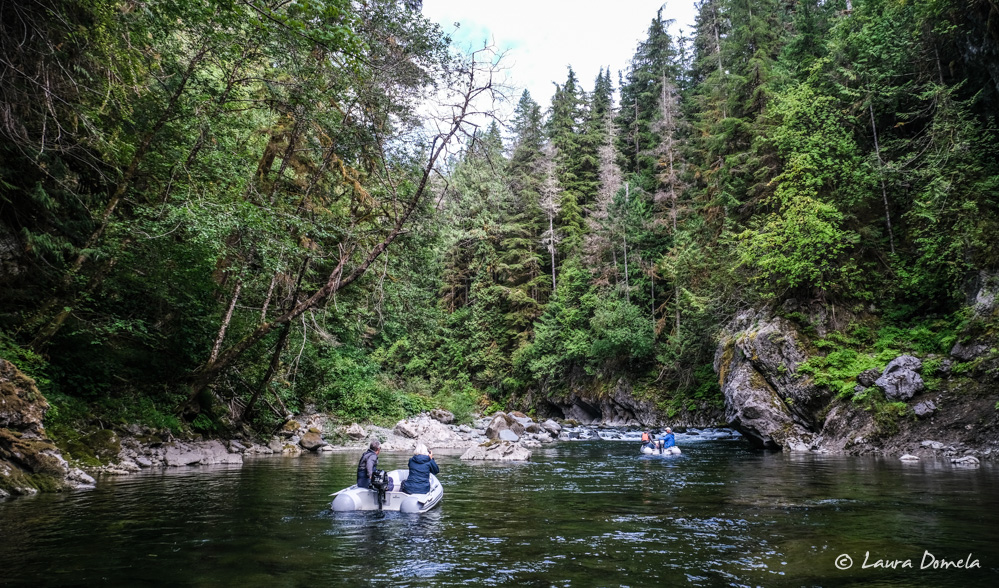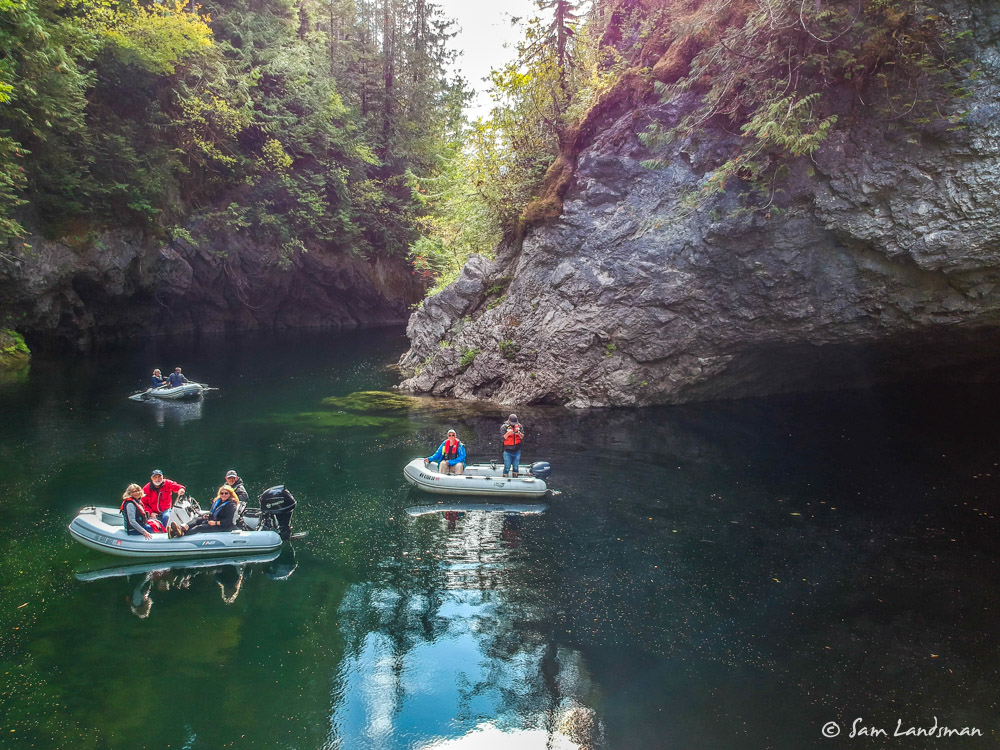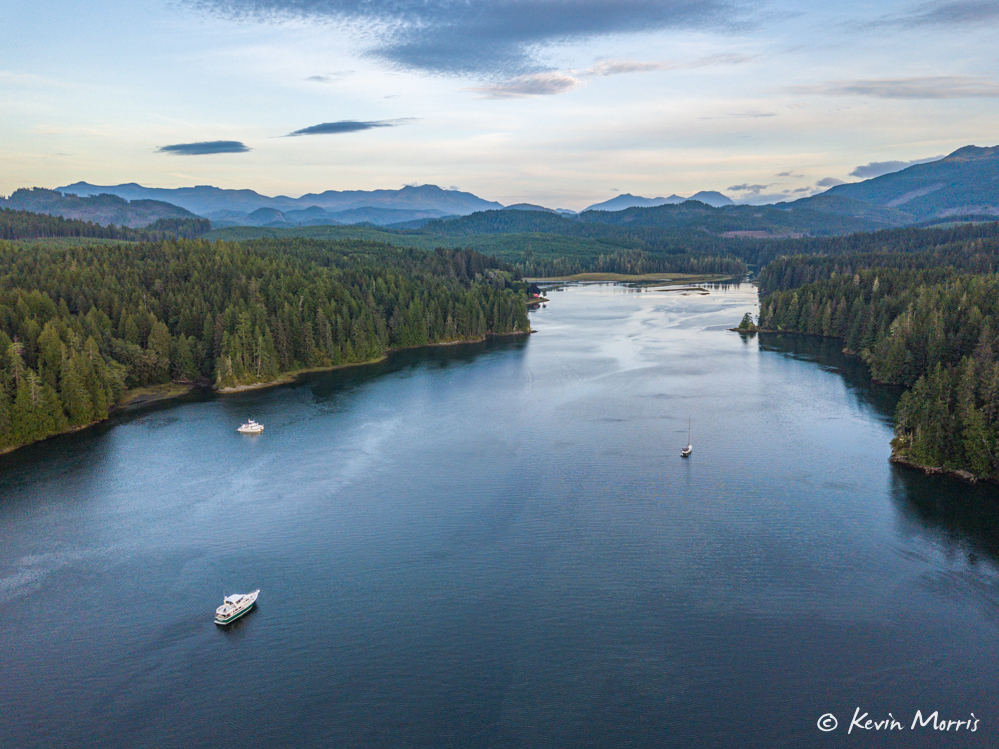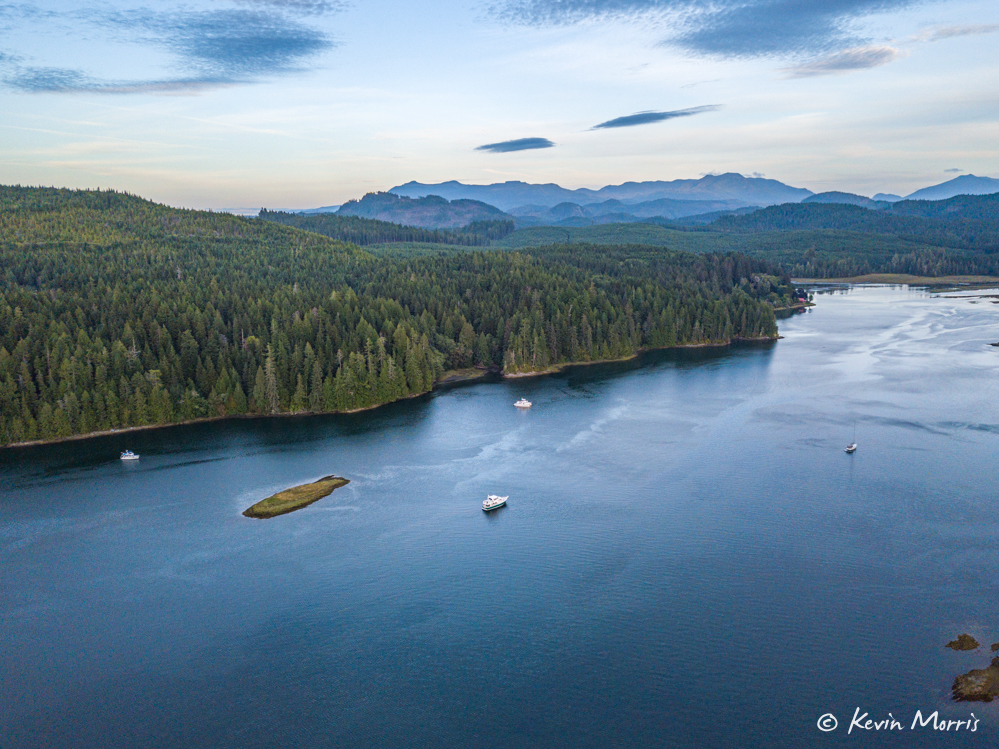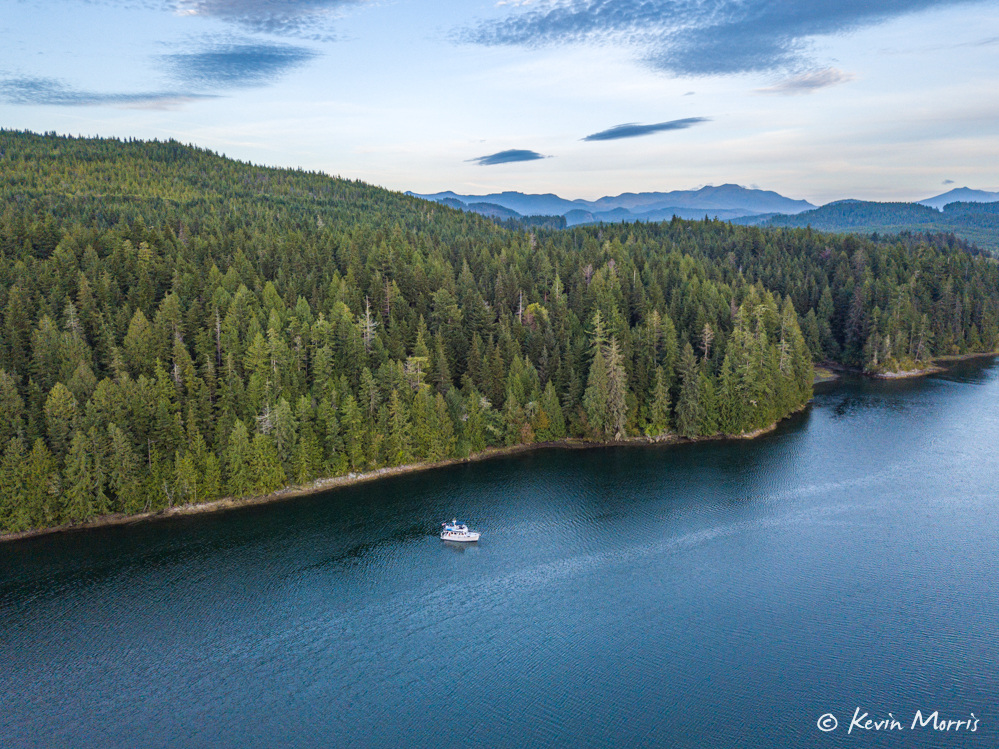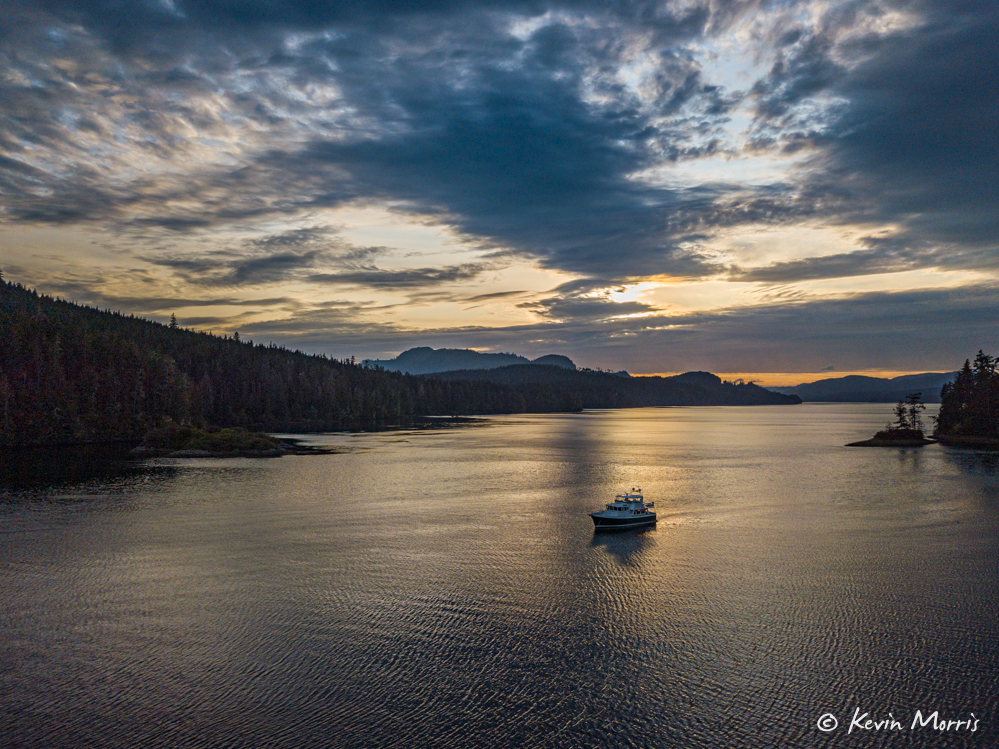 After the long day we were all ready for some downtime and had a quiet evening aboard. Tomorrow morning we'll move a few miles to Kokwina Inlet, which no longer has a fish farm and seems a little better protected for waiting out the storm.