We met the West Coast Vancouver Island group at North Island Marina in Port McNeill on August 14th. This gave us a few days to get to know people, do lots of provisioning, and answer questions before departing on the 16th. Unfortunately, the weather wasn't cooperating. Winds on the 16th in Queen Charlotte Strait were predicted to be blowing from the northwest at 20-25 knots, which would make for a bumpy ride north. Even though we were excited to get underway, we made the call to wait a day for better weather. Many thanks to North Island Marina for making room for us for an extra night with such short notice!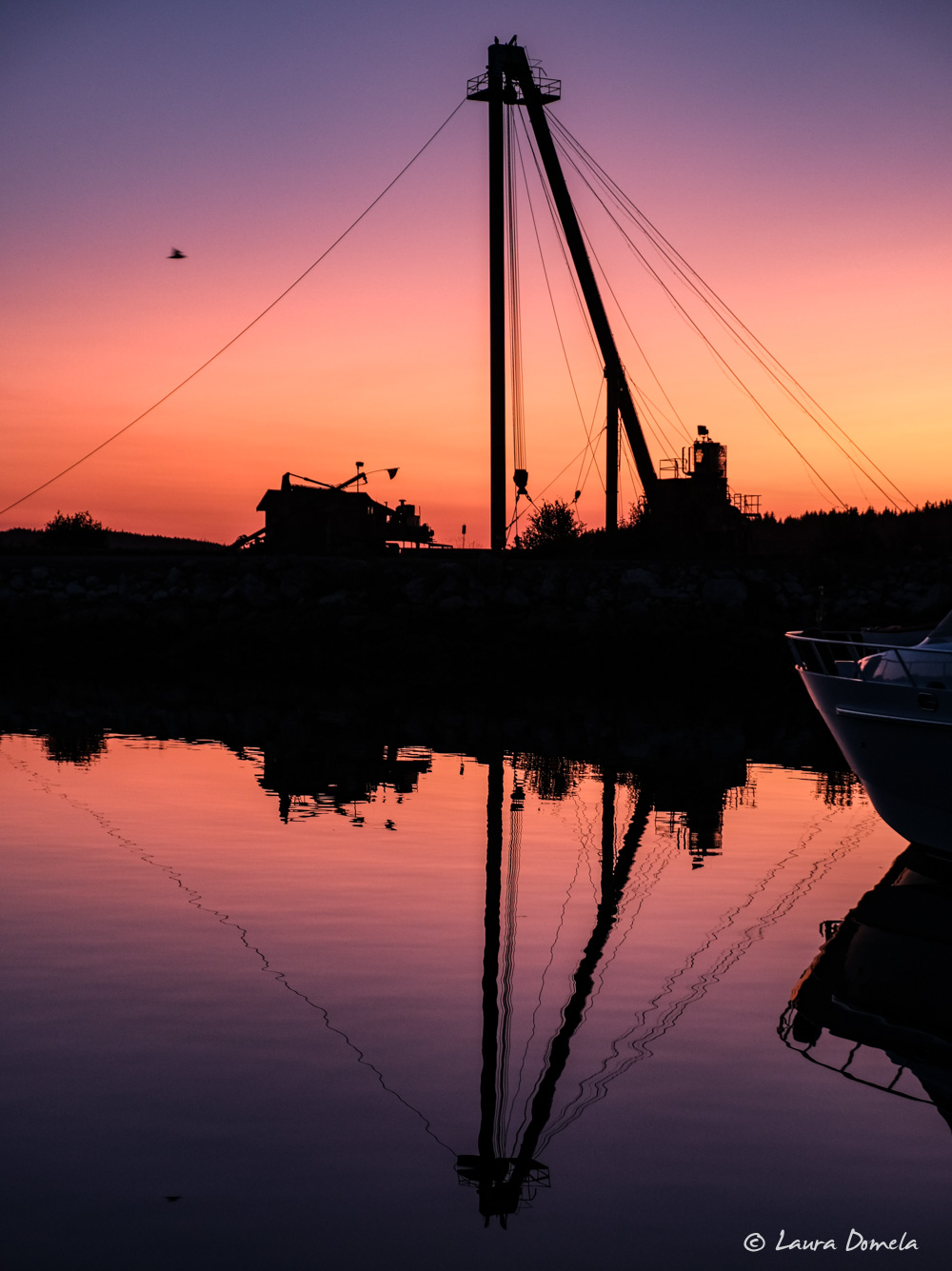 Looking ahead at the weather forecast was discouraging. Unlike the trip to Alaska where the "gates" only have to be dealt with occasionally, we're in the ocean every few days on the west side of Vancouver Island. Typical summer conditions are relatively calm mornings followed by increasingly strong northwesterlies throughout the day. The long term forecast, though, showed two major episodes of weather from the southeast, right on our bow, with wind velocities in the 40-50 knot range.
After leaving Port McNeill we hoped to spend a night at Port Alexander, then another at Bull Harbour, then go around Cape Scott. But the the day we left Port McNeill looked good at Cape Scott, the next day didn't, and the day after that looked like it would be okay in the early morning but deteriorate significantly by late morning. We'd have enough time to get around the corner to Sea Otter Cove, but not enough time to get to Quatsino Sound. And then we'd be stuck in Sea Otter Cove through the big winds, which we thought might be a little too much adventure.
We left Port McNeill around 7:00 a.m. on the 17th with no firm destination in mind. Plan A was to make it 70nm around the "corner" (Cape Scott) to Sea Otter Cove. Plan B was to stop at Port Alexander, and Plan C was to stop at Bull Harbour.
Motoring up Queen Charlotte Strait was pleasantly calm, with just an occasional ripple. The reports from Cape Scott lightstation were encouraging: wind 5 knots, seas 1 foot chop, then wind light, seas 1 foot chop. We continued past Port Alexander, then Bull Harbour. As we motored around Nahwitti Bar (we took the route inside Tatnall Reefs) the flood was rushing in, slowing our progress and confusing the swell a bit, but the ride was reasonably comfortable.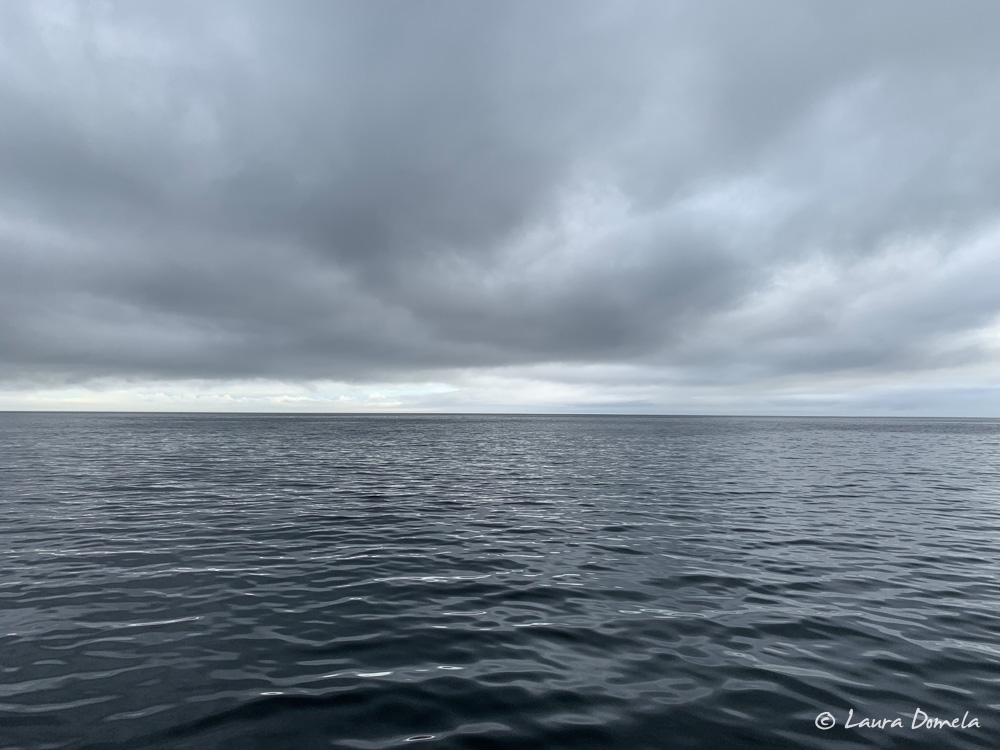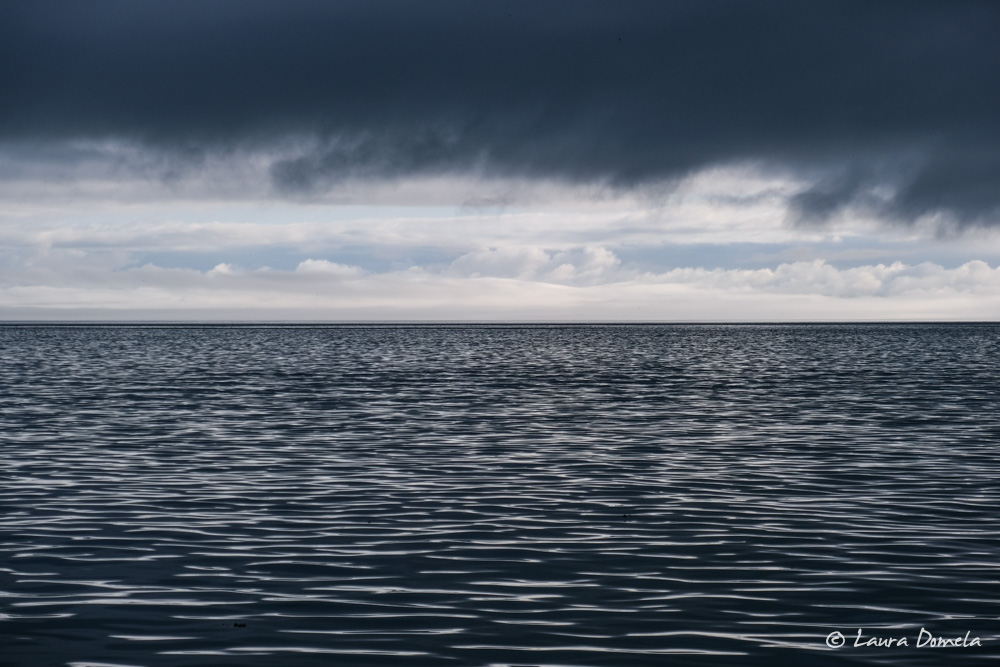 Our timing worked well and we arrived at Cape Scott near slack. As usual, the seas were a bit confused, but was we turned south the ride improved.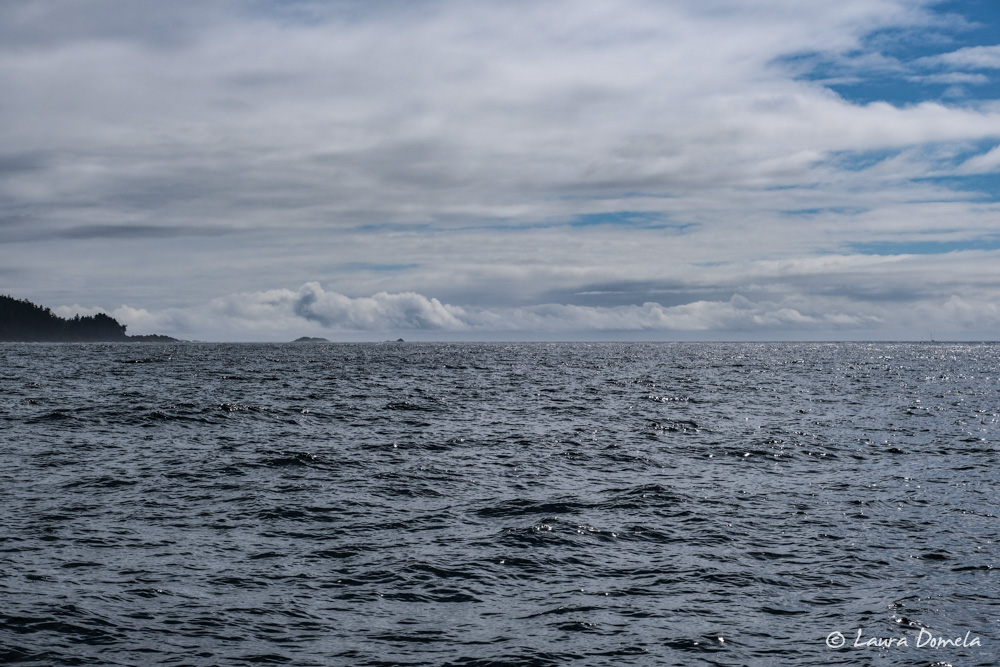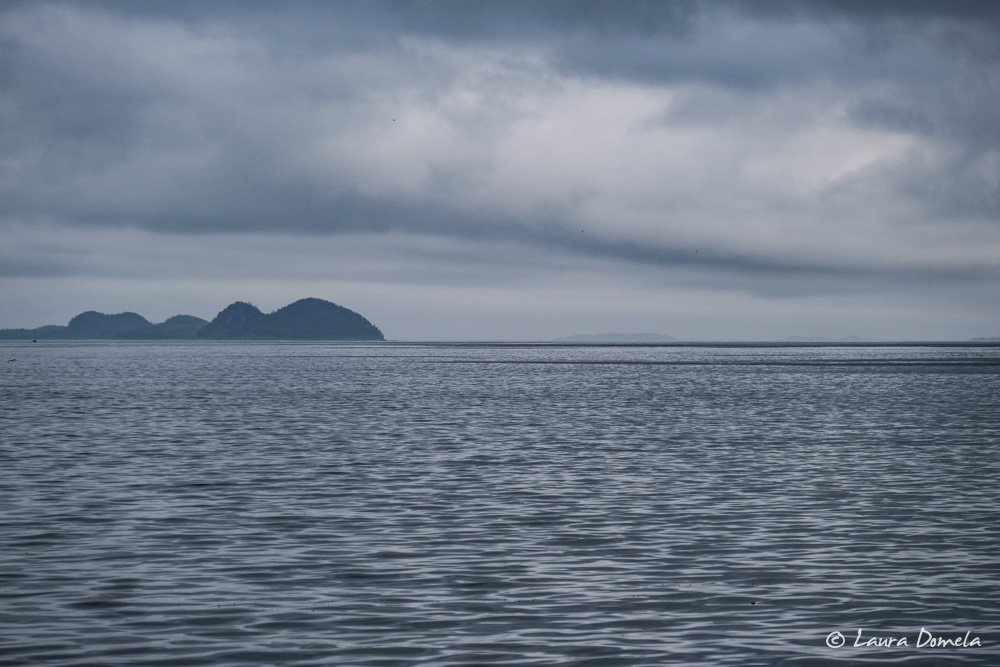 The entrance to Sea Otter Cove is a bit intimidating—swells breaking nearby, a narrow and shallow channel, lots of kelp—but we all made it in without trouble and found places to anchor. The large mooring buoys are still in the cove, but they're so big and rusty that they're not well-suited to our small, shiny, plastic boats.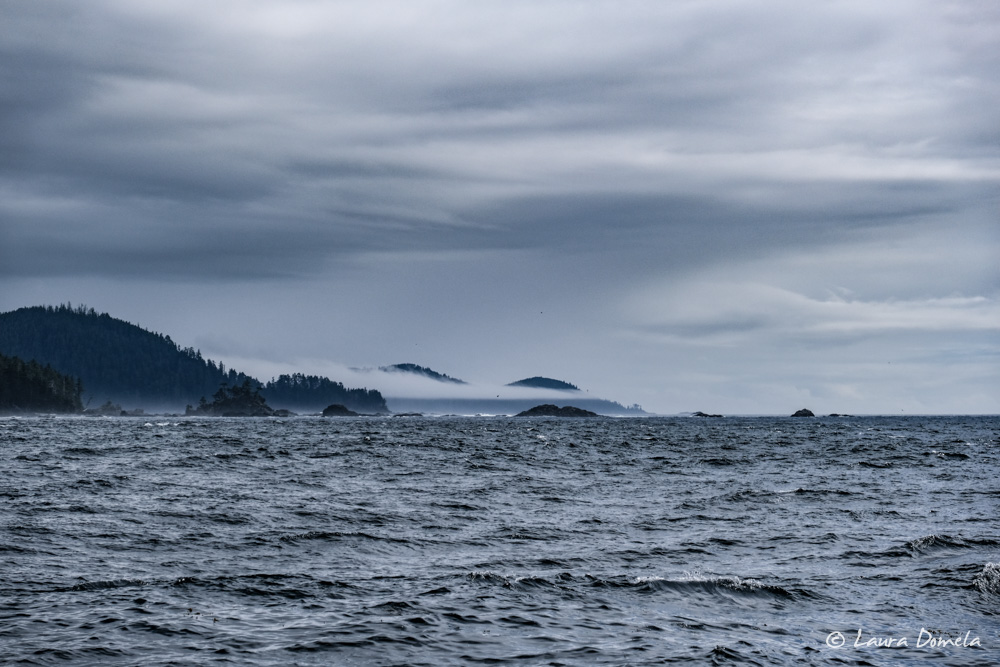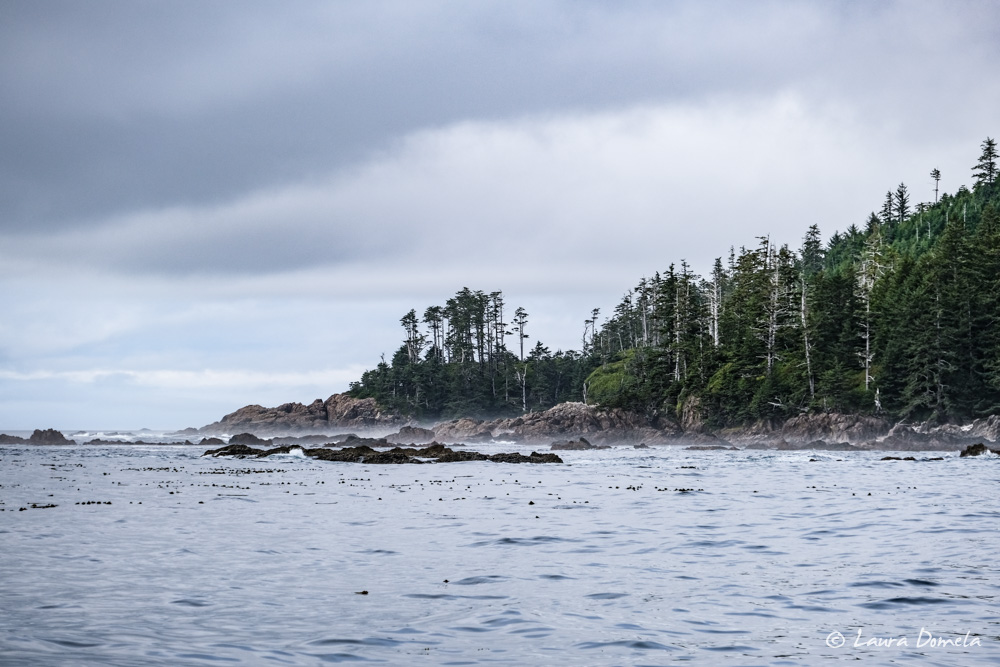 After the long day underway, we gathered for happy hour, toasted our successful arrival on the west side of the island, and shared the plan for the next day. The plan, as it turns out, is simple: stay put, wait out the 15-20 knot southerlies, explore the area, and head to Quatsino Sound first thing in the morning the following day.
The next full day in Sea Otter Cove proved relaxing and productive. Fishing was good, zooming around in the dinghies in ocean swells was fun, and the beaches are excellent for exploring.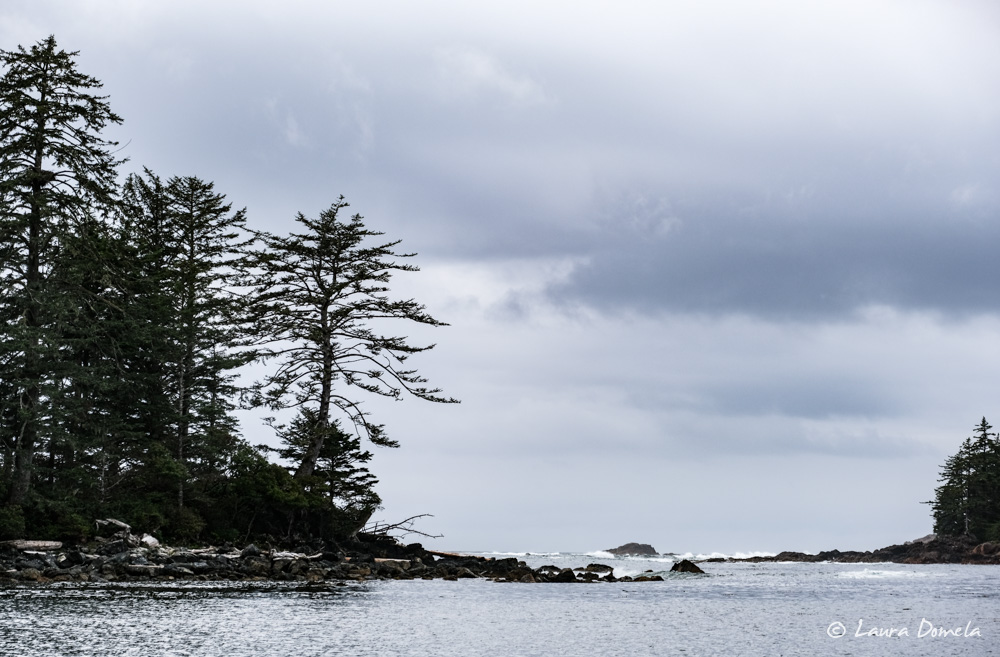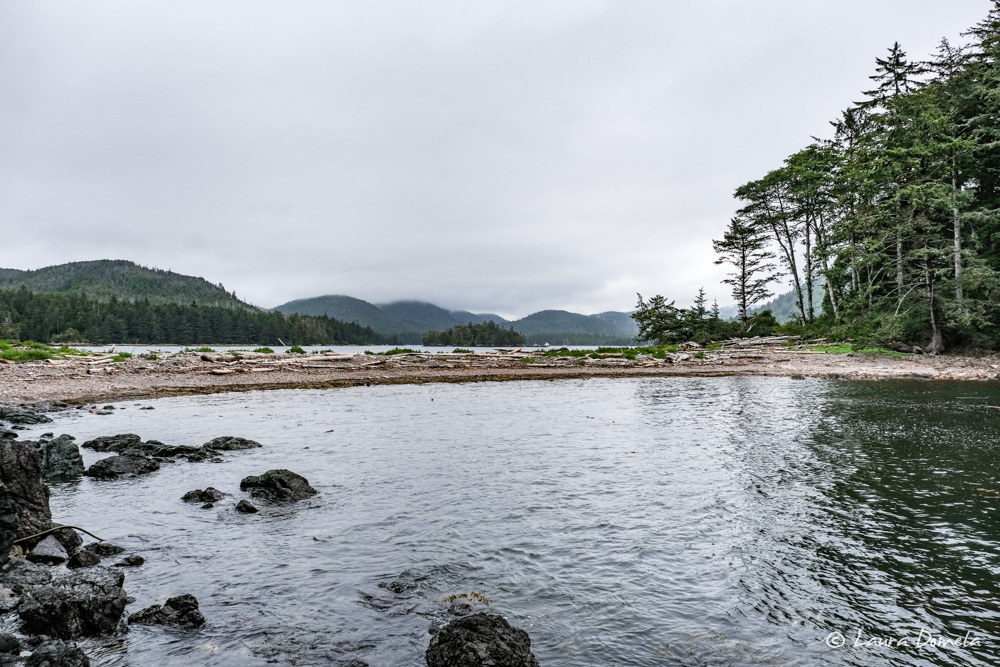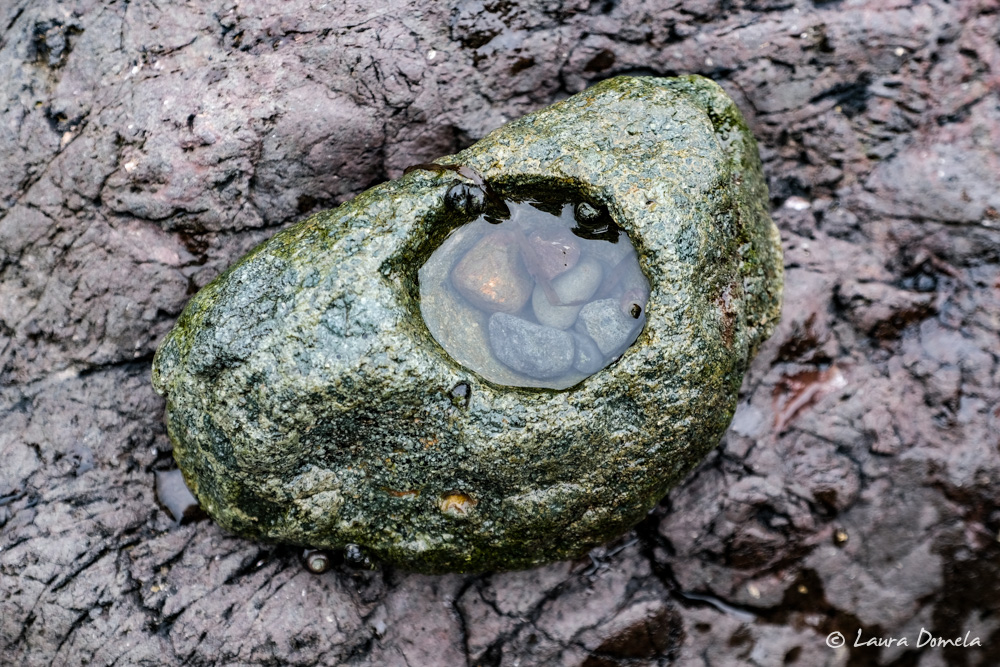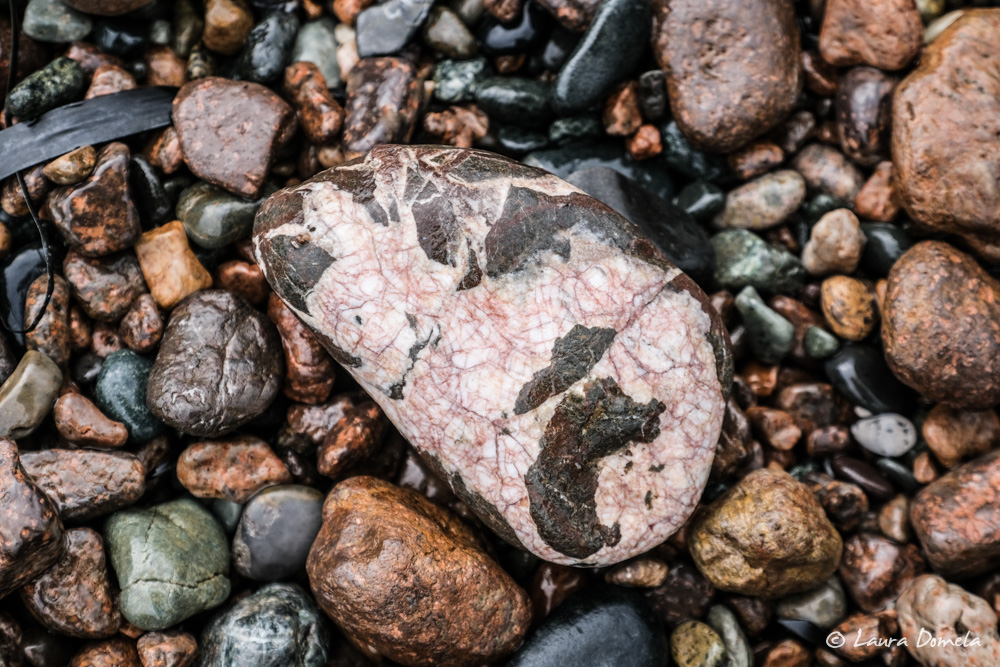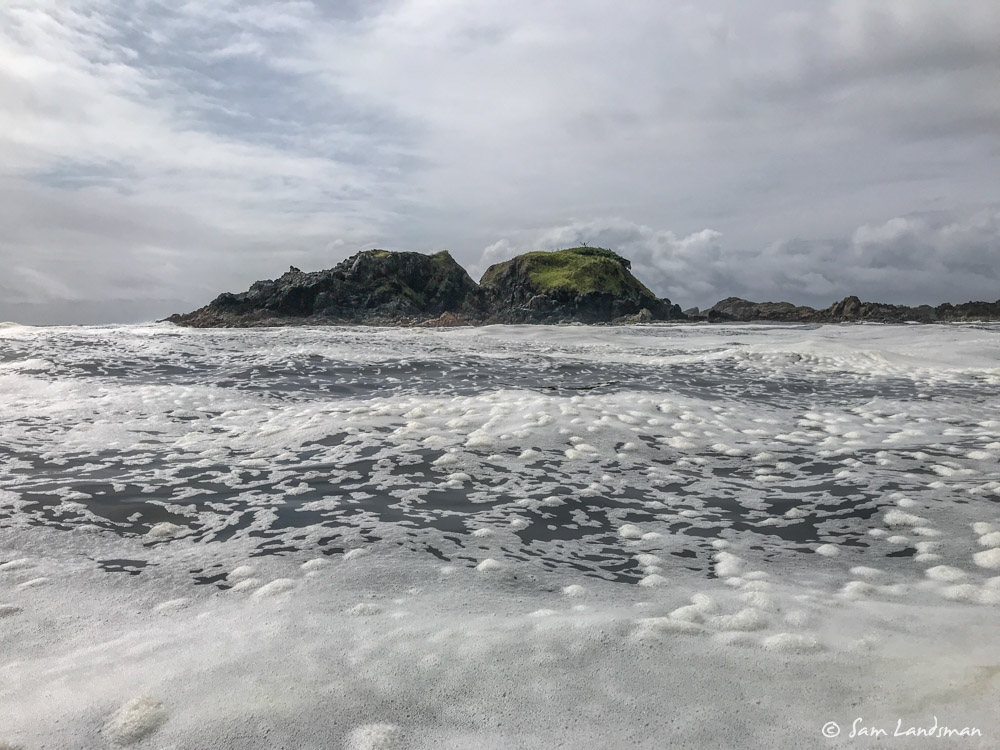 In the afternoon, we noticed a sailboat shuttling many people to shore, where they proceeded to set up a camp. We dinghied over to find out what was happening and learned that they were a group organized by Living Oceans on a two week beach cleanup trip. With little else to do, about half our group borrowed Ikea bags and set to work cleaning a section of beach. The amount of trash on these remote beaches is astounding. Most seemed to be single-use plastic bottles, but we also found lots of abandoned commercial fishing gear. It felt good to be productive for a few hours!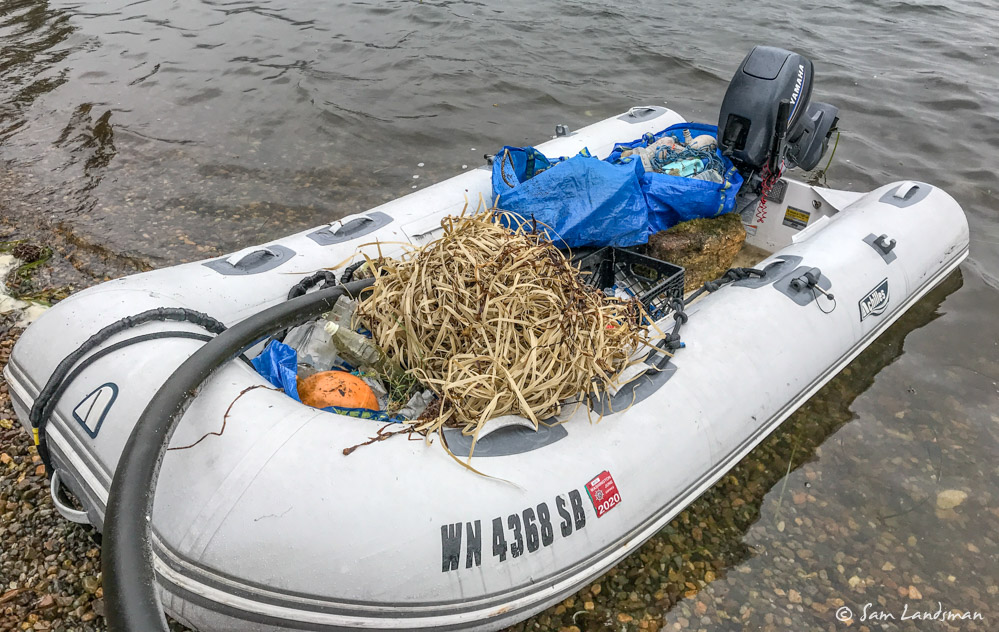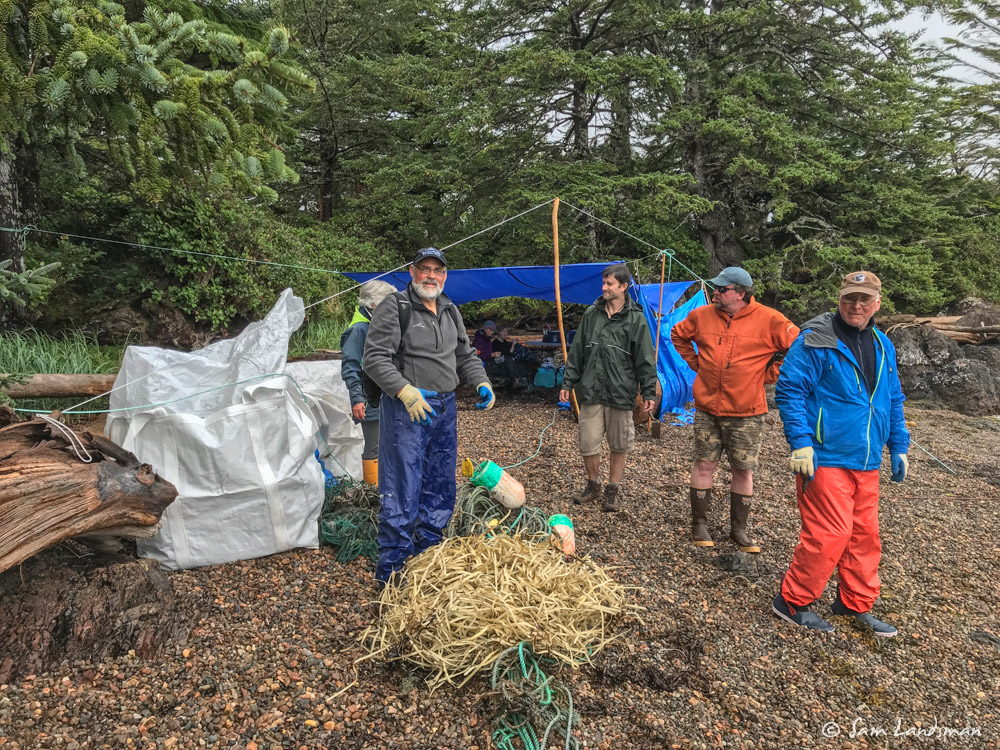 We met for a BBQ dinner on the raft and discussed the plan for tomorrow. The weather looks good to get down to Quatsino Sound in the morning, then it gets really bad, 50+ knot bad it looks like. So we'll hunker down in Quatsino Sound and continue south when the weather dictates. As dinner ended, we watched this magnificent sunset: