Today was all about timing our arrival at Seymour Narrows. Seymour Narrows is one of the fastest flowing tidal rapids in the world, with current that can exceed 16 knots, so we definitely don't want to cruise through at the wrong time.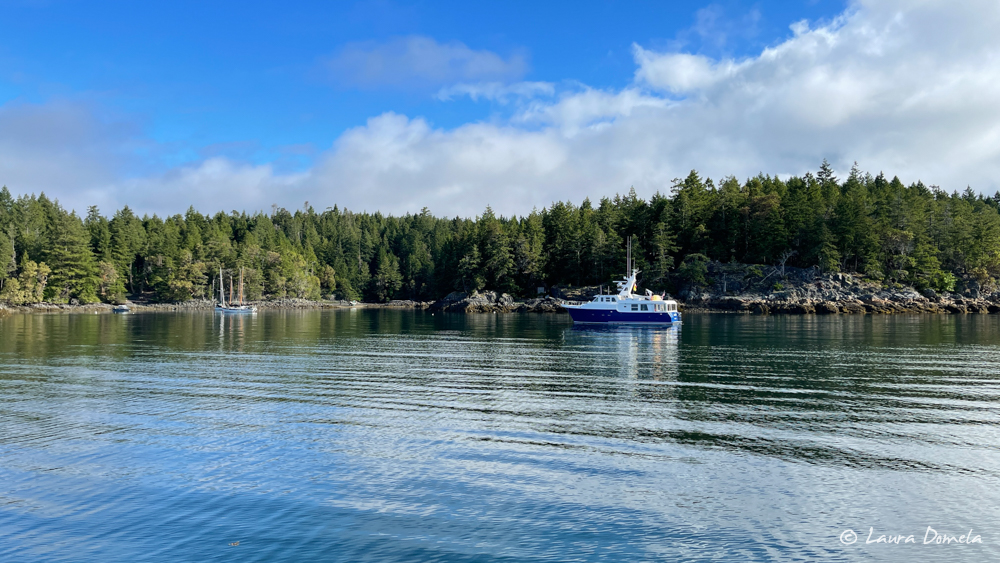 We got to sleep in this morning, and didn't leave False Bay until just after 9:00 a.m. The sun was out and the sky was blue and it was a great day to be out in the Strait of Georgia.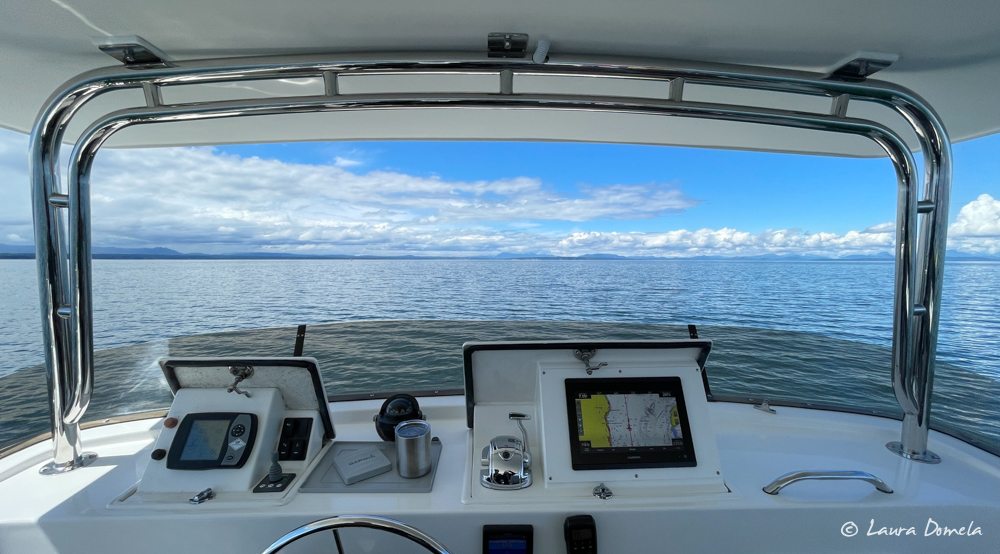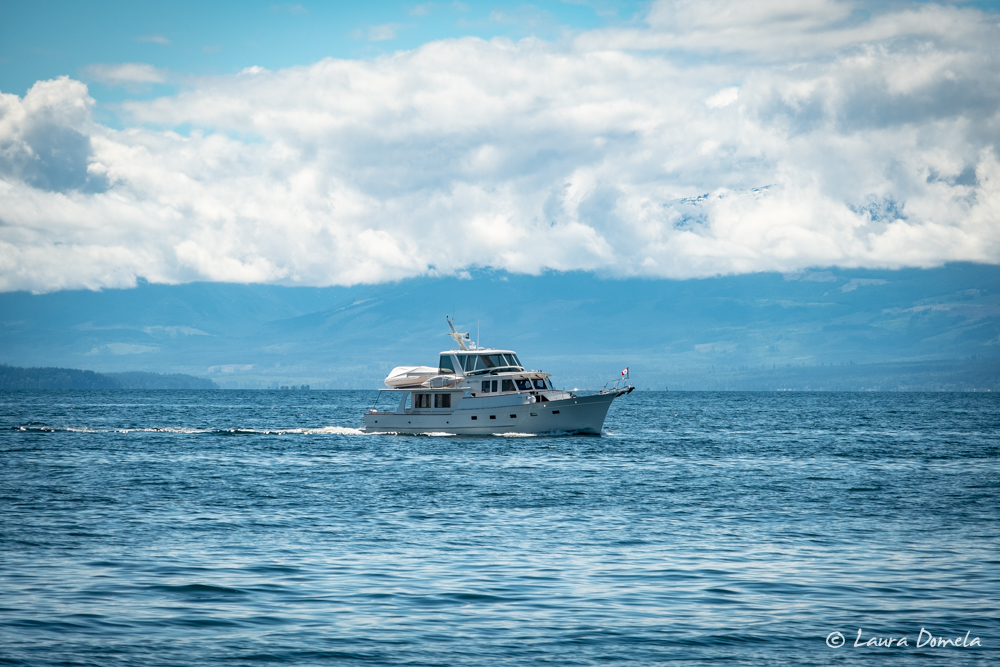 Our plan was to arrive at the south entrance to Seymour Narrows by about 5:15 p.m. in order to transit at the 5:49 p.m. slack. We had the flood current pushing us along for much of the day and throttled back, but as we approached Discovery Passage the water grew more turbulent. Soon the flood turned against us, and we fought several knots of current all the way to Seymour Narrows as the flood tapered off.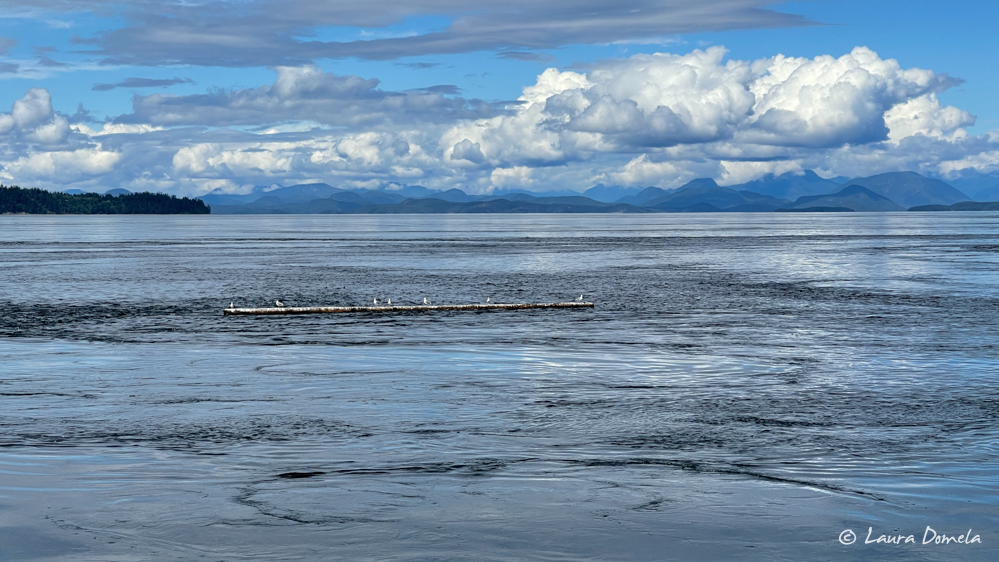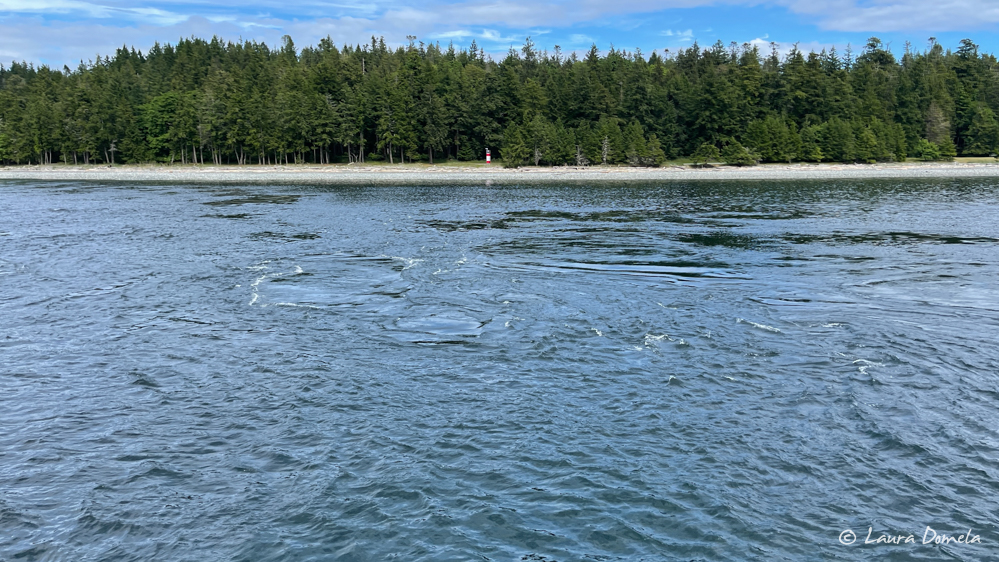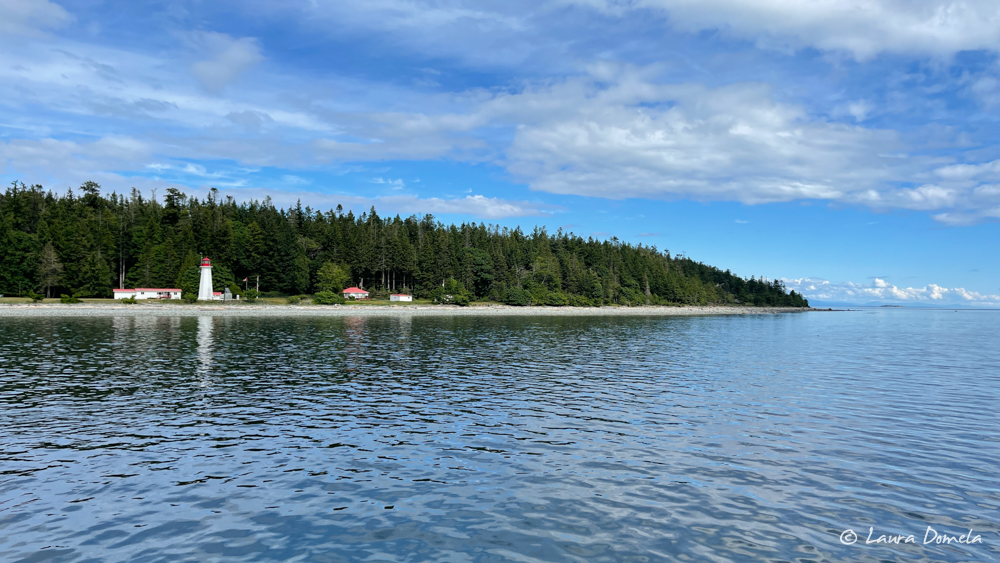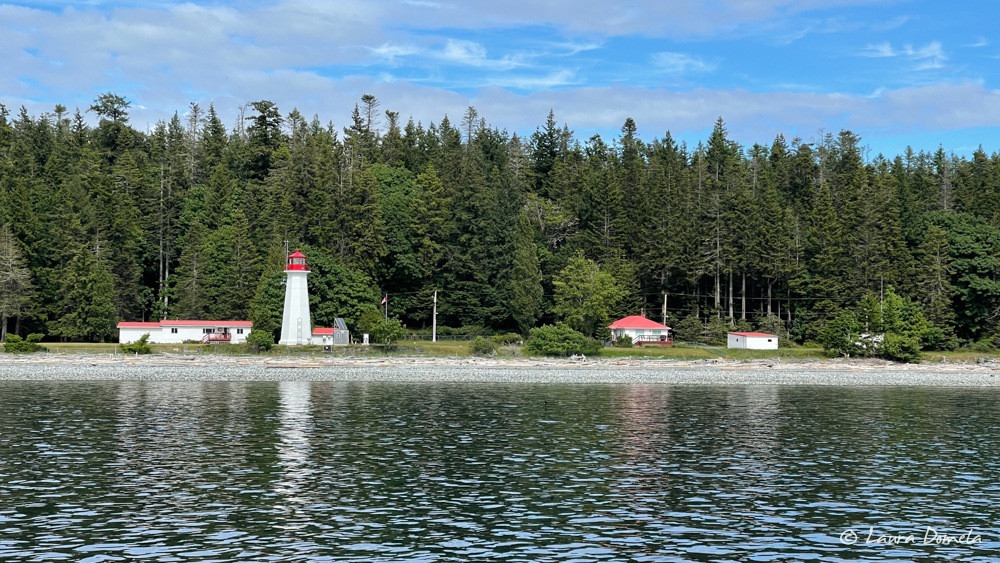 As with many pinch points such as this where timing is an issue, traffic can form right at or before slack, and things can become hectic with many vessels to keep track of, particularly slower-moving tugs and barges, and the occasional ferry.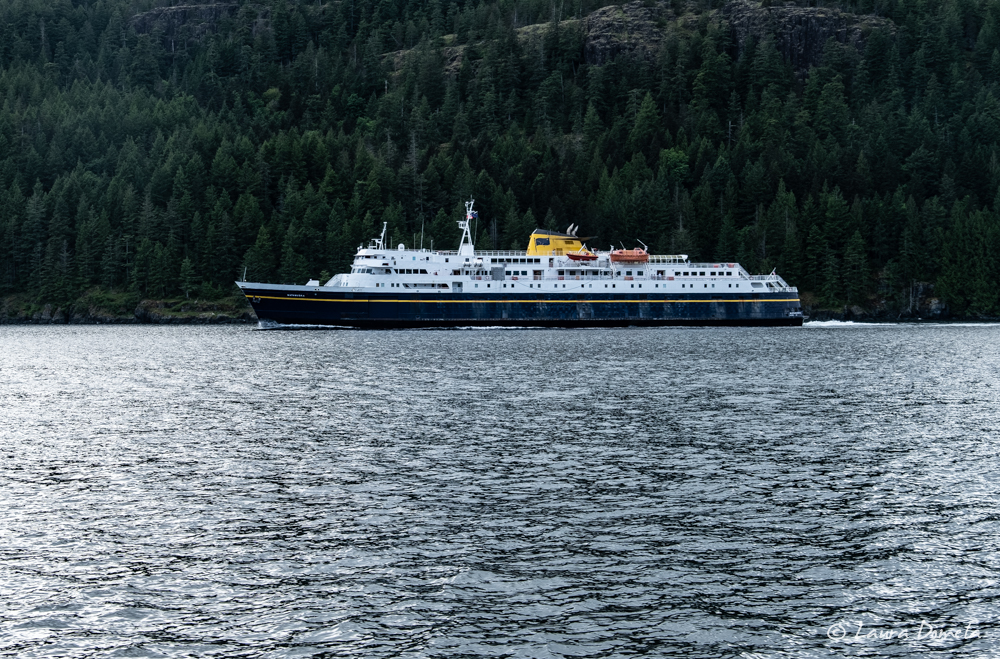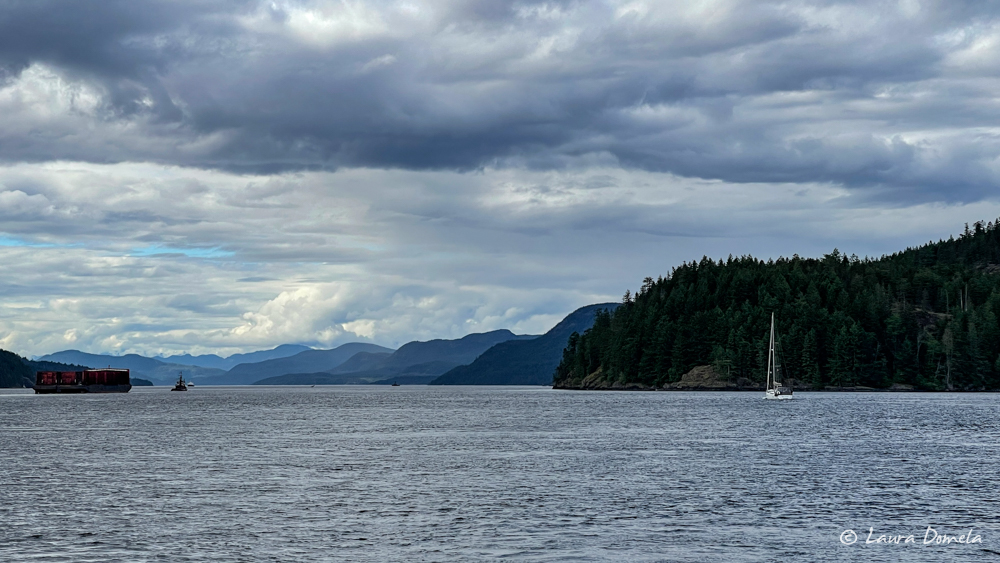 We continued on to our anchorage in Kanish Bay, just south of the Chained Islands. Beautiful spot! We anchored in 75 feet with mixed holding—the anchor skidded across the bottom before setting hard, and it brought up thick mud in the morning.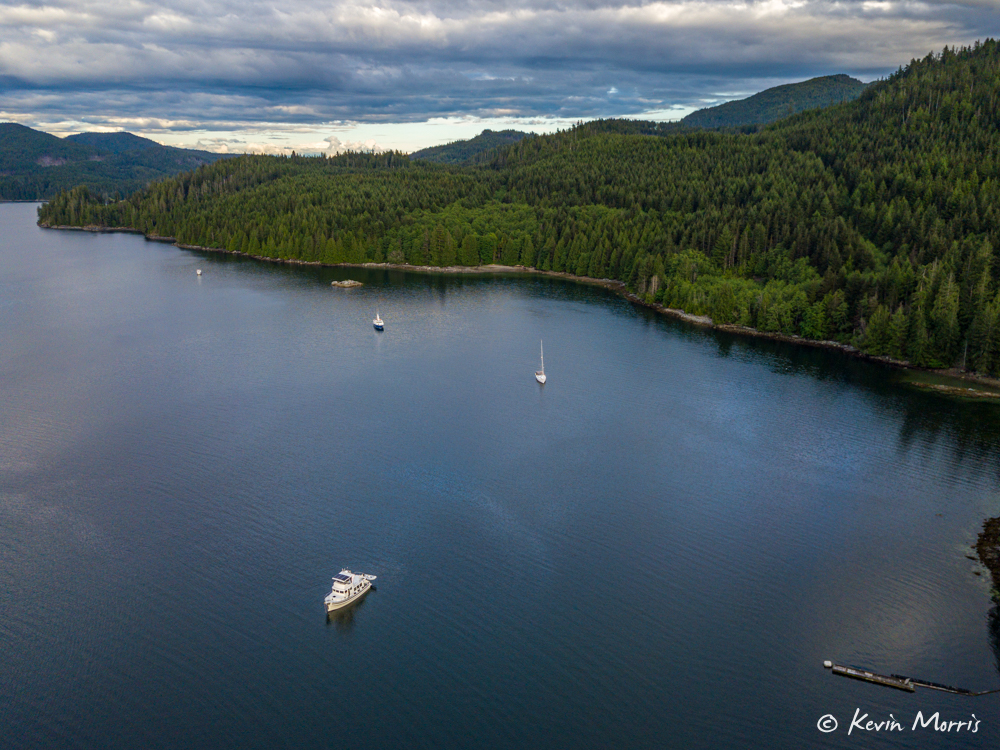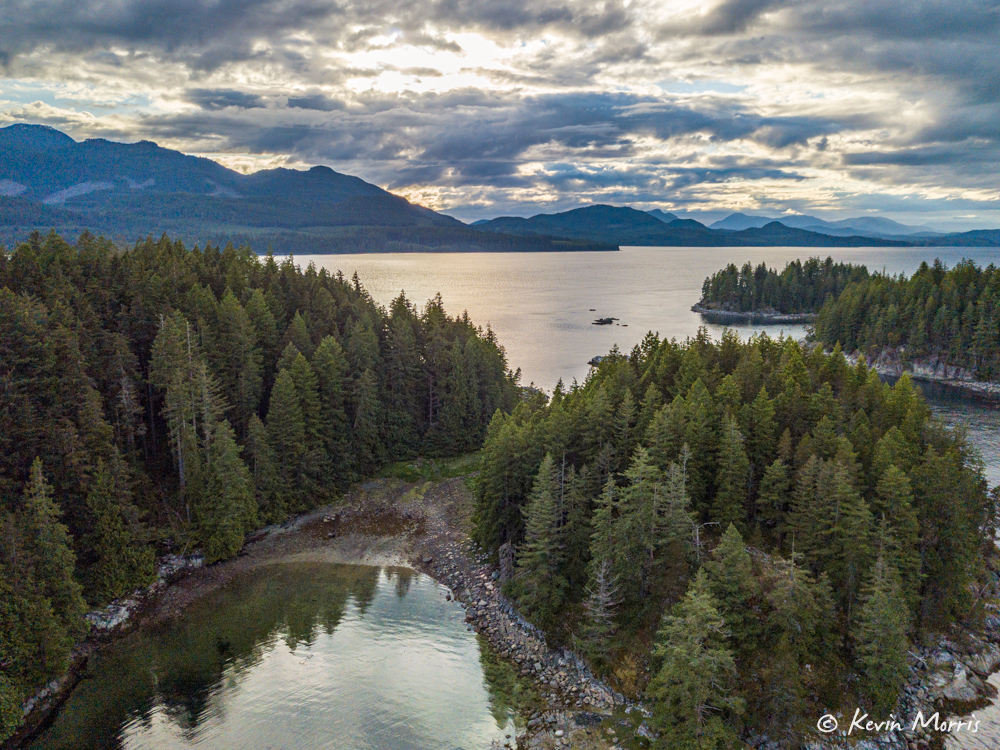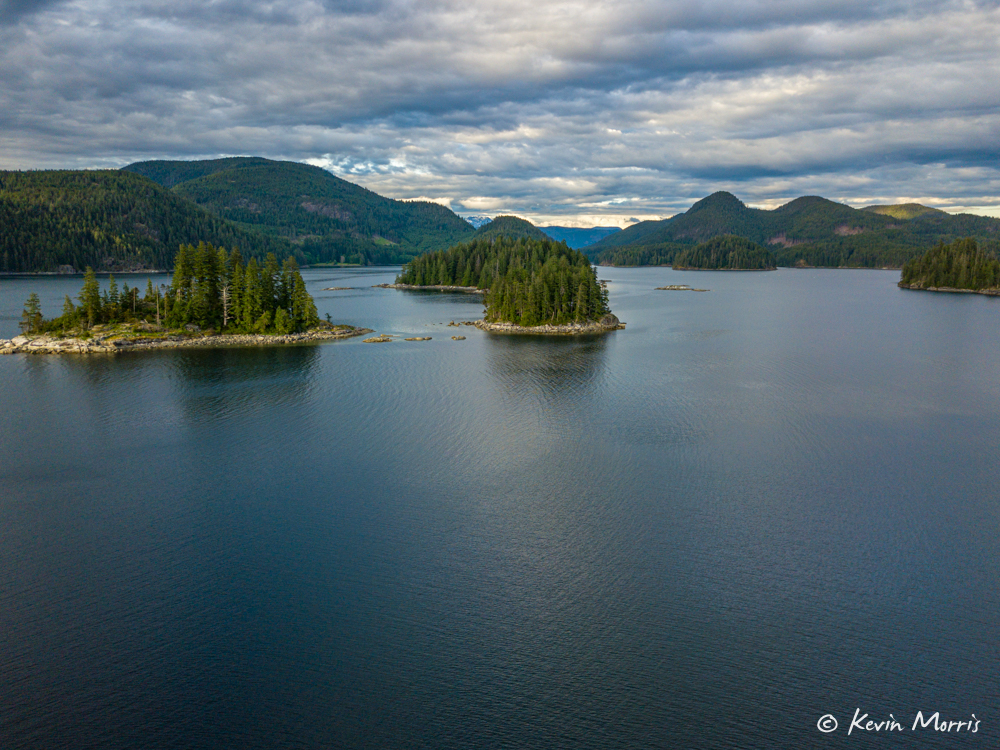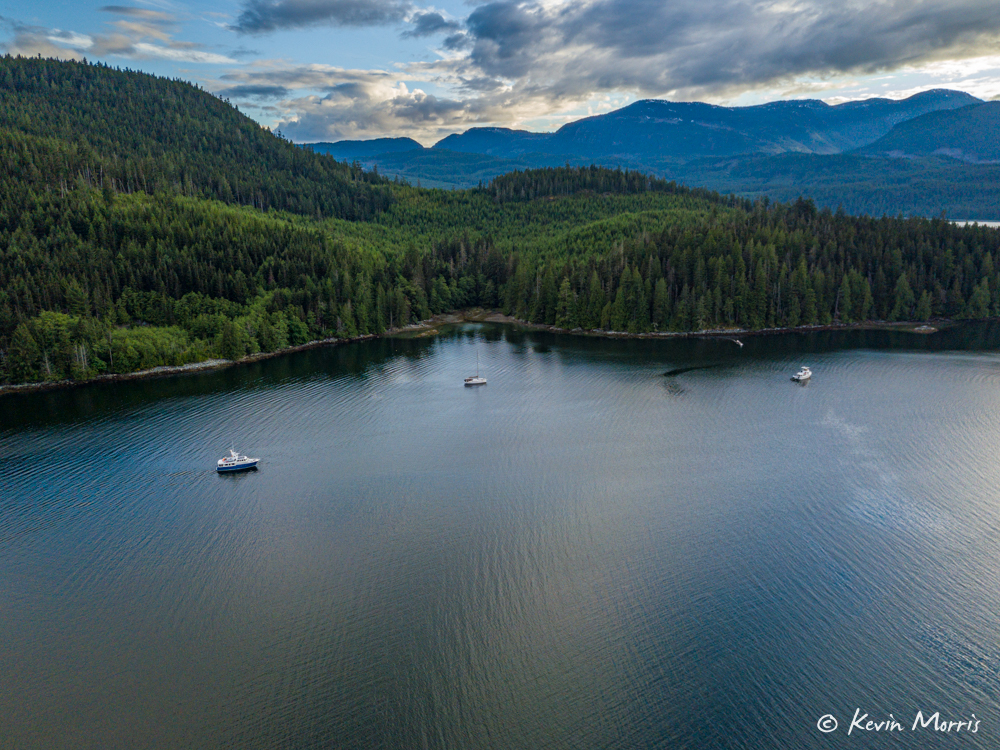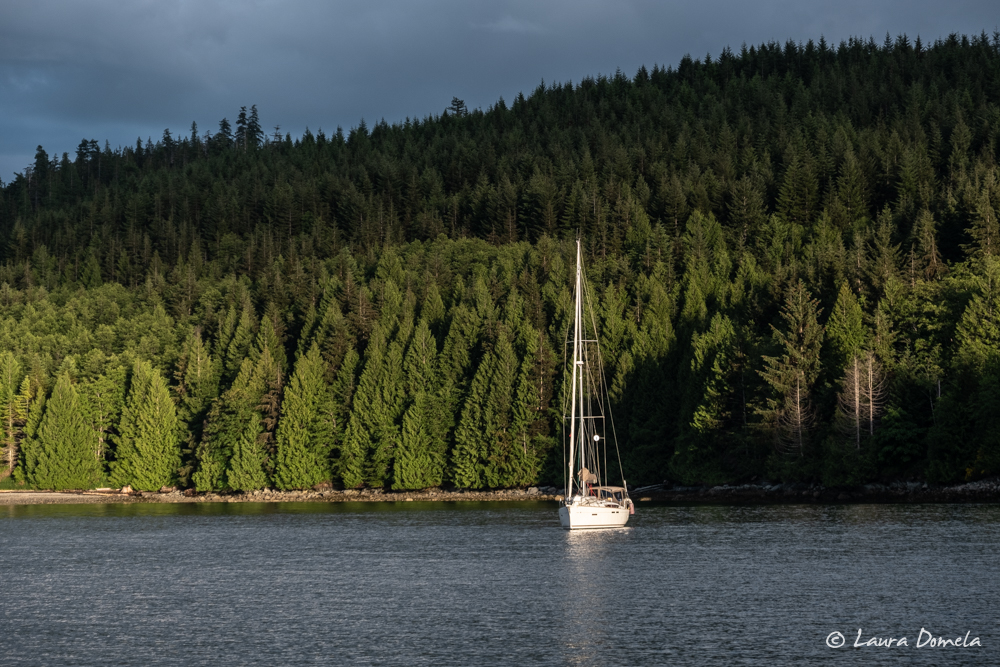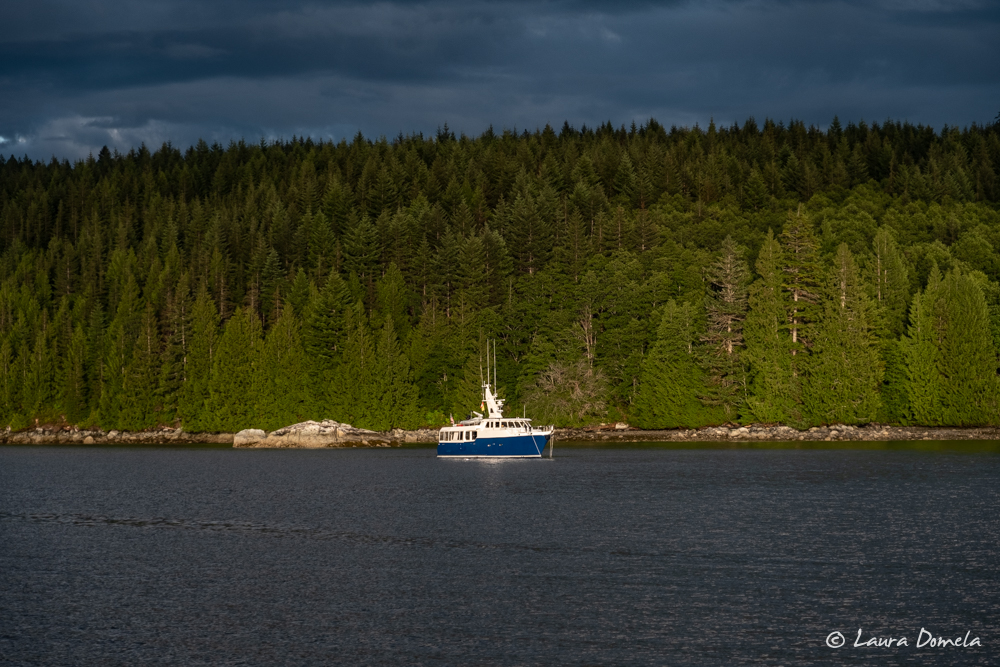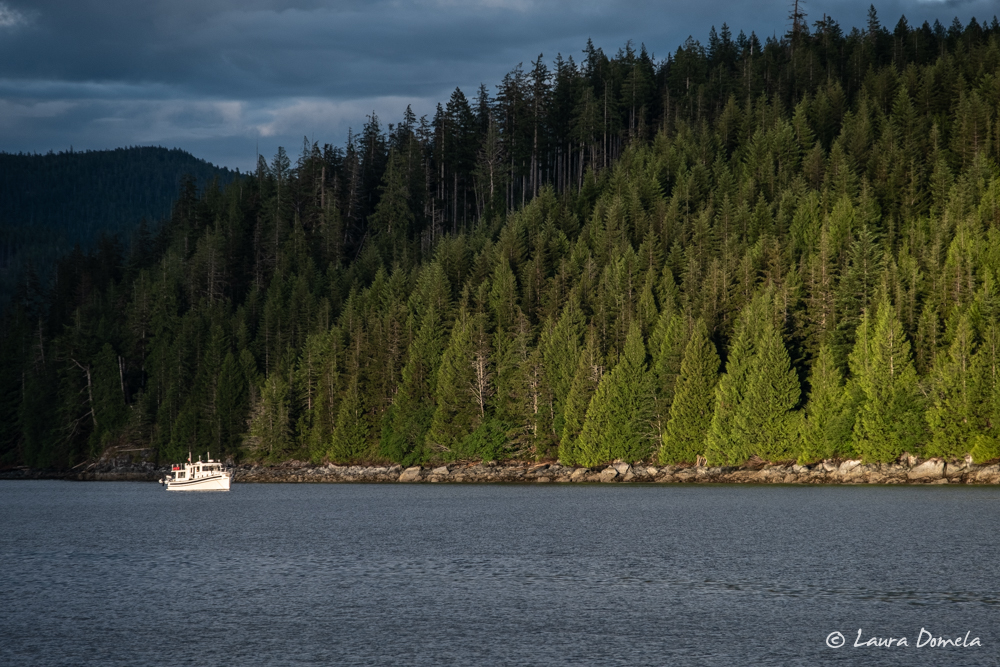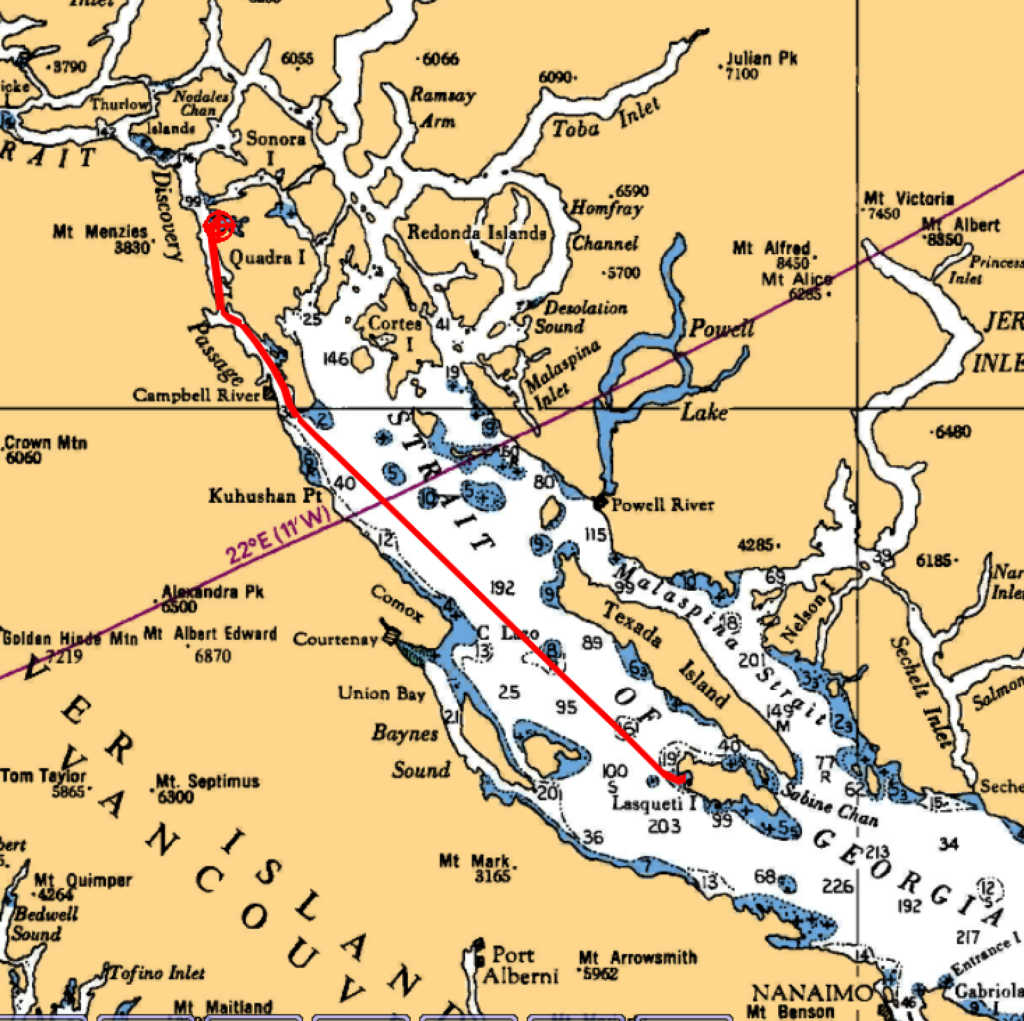 64.6nm today
142.9nm total