We're now in Alaska!!
We went to Kelp Passage yesterday to set ourselves up for a possible Dixon Entrance crossing. Dixon Entrance is the final open-to-the-ocean section of the Inside Passage. It deserves respect, and can be dreadful in bad weather.
For the last week or so we've been watching the forecast for Dixon. Generally, there has been exactly ONE good day in the forecast between weather systems, but that one day has shifted from Saturday to Sunday to Monday – then disappeared entirely, then shifted back to Sunday or Monday again. So, we wanted to be in striking distance if the day arrived unexpectedly.
We also had people with plans for guests flying in and out of Ketchikan, so we wanted to do our best to sync up with those schedules.
Kelp Passage is not a particularly exciting anchorage, but it has internet service for checking weather, and is well positioned for a Dixon crossing. We arrived Saturday morning and the weather was looking good for a "go" on Sunday. We got up at 4AM on Sunday to check the actual conditions and look for any forecast update, and things looked fine. Occasionally, there will be an unforecast outflow wind from Portland Channel, and we were wary of that possibility. It's caught a lot of boaters out who tried to cross Dixon looking only at forecasts. We check the actual conditions at light stations to be sure the dreaded outflow trap isn't in play.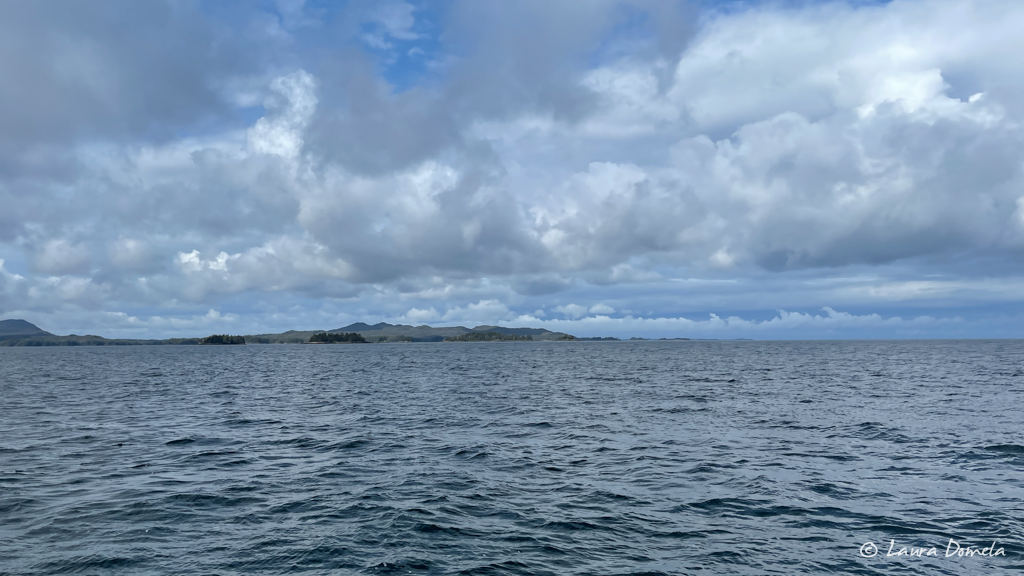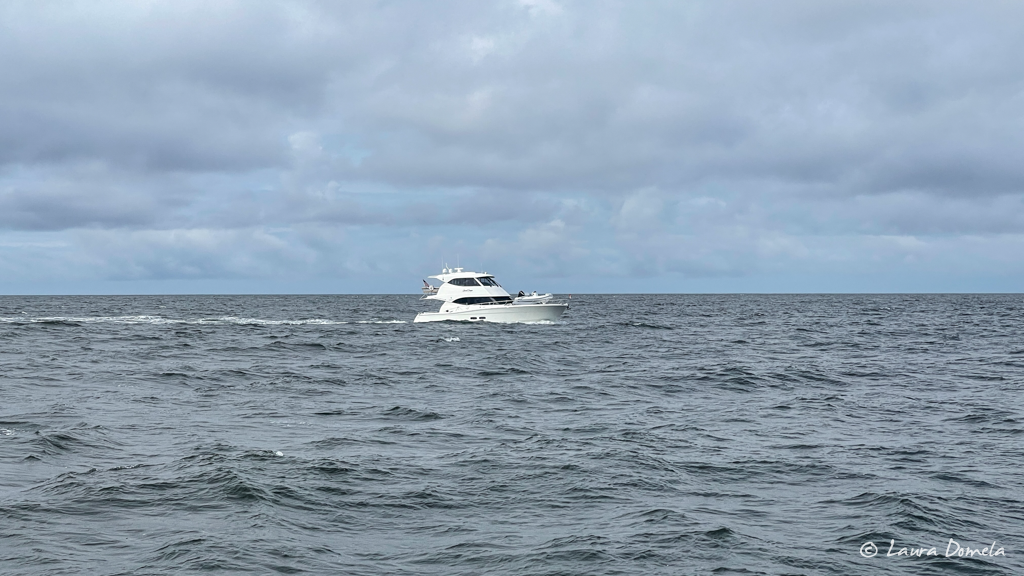 Our crossing was smooth, and we arrived at Foggy Bay, AK mid-day. Once settled in, we hopped into the dinghies for a little exploring and playing in the tidal rapids and estuaries behind our anchorage. There is an expansive network of tidal channels to explore, and several sporty rapids that are fun to challenge with dinghies.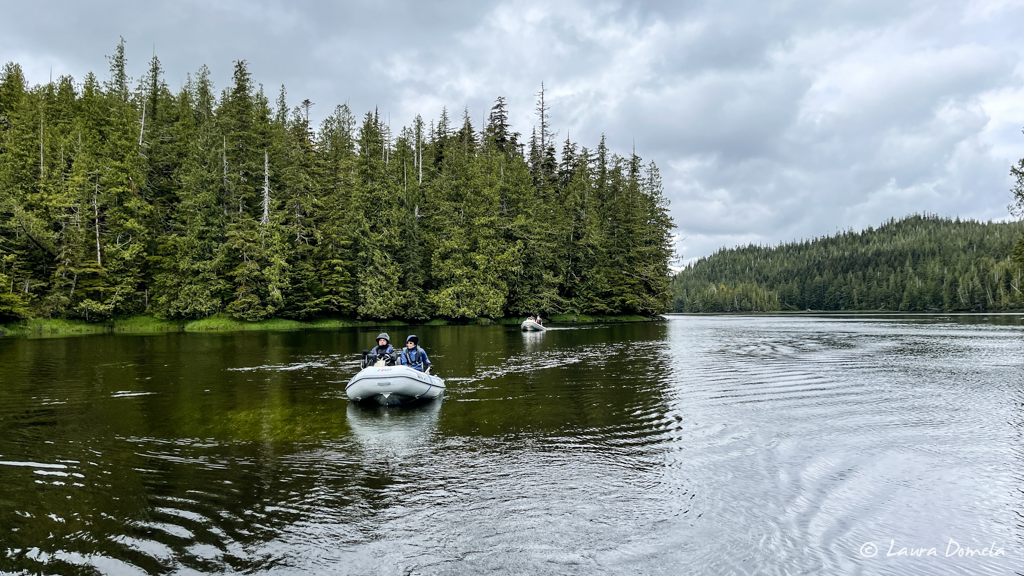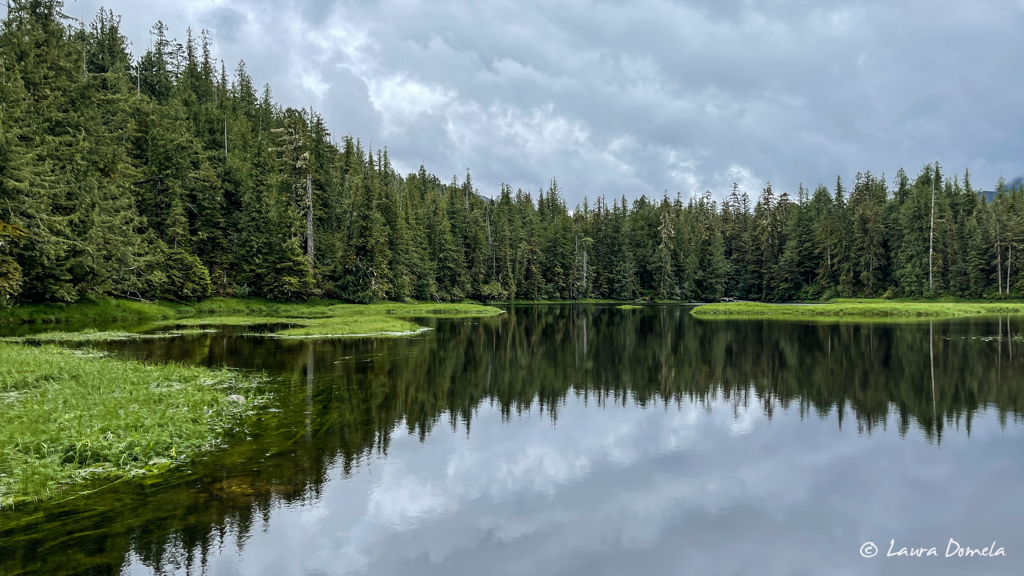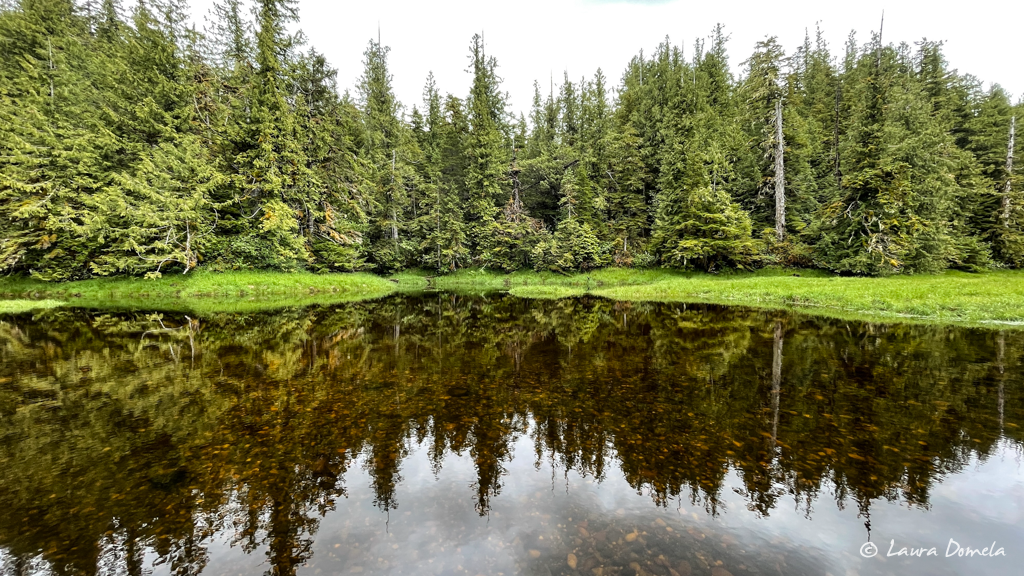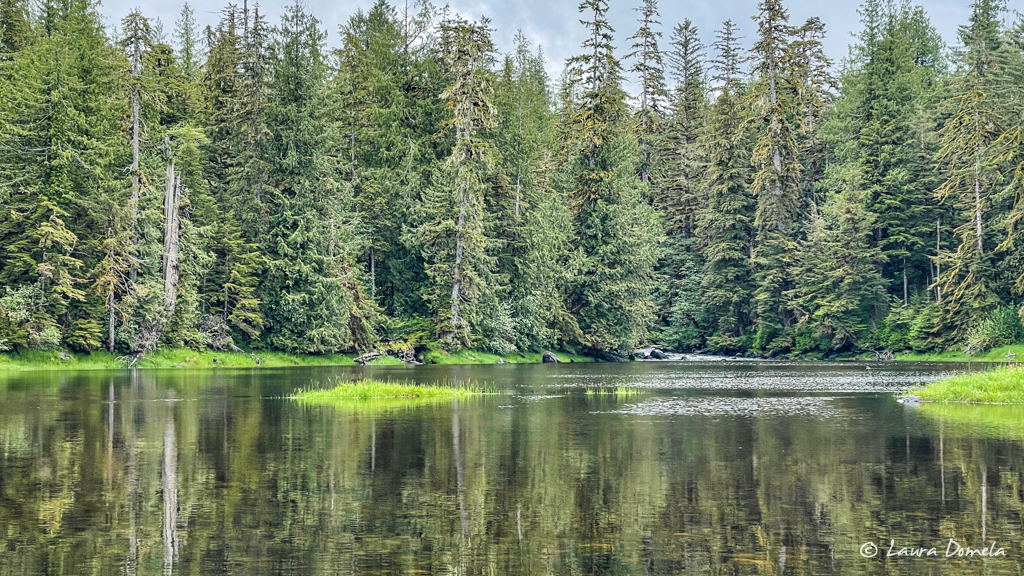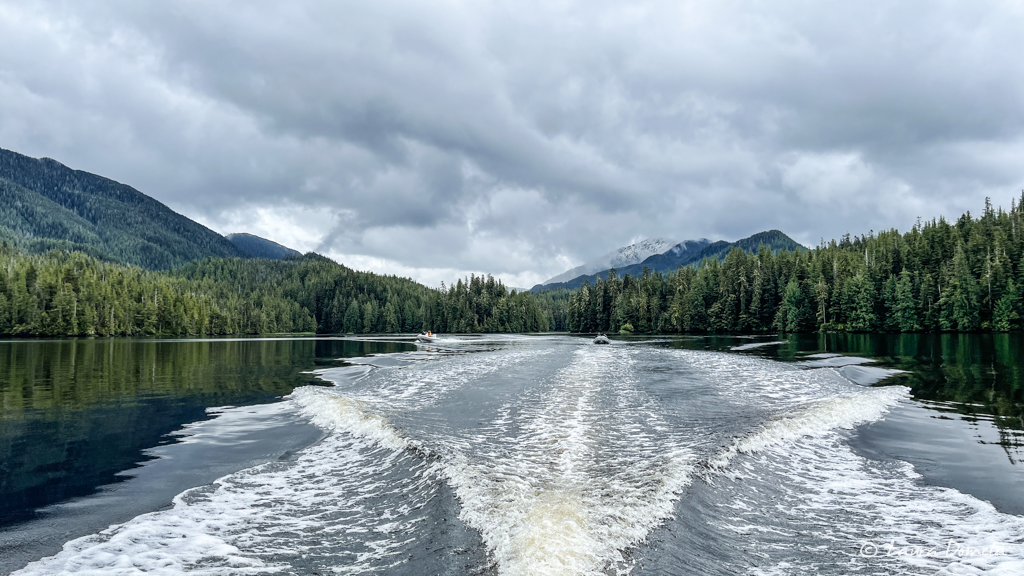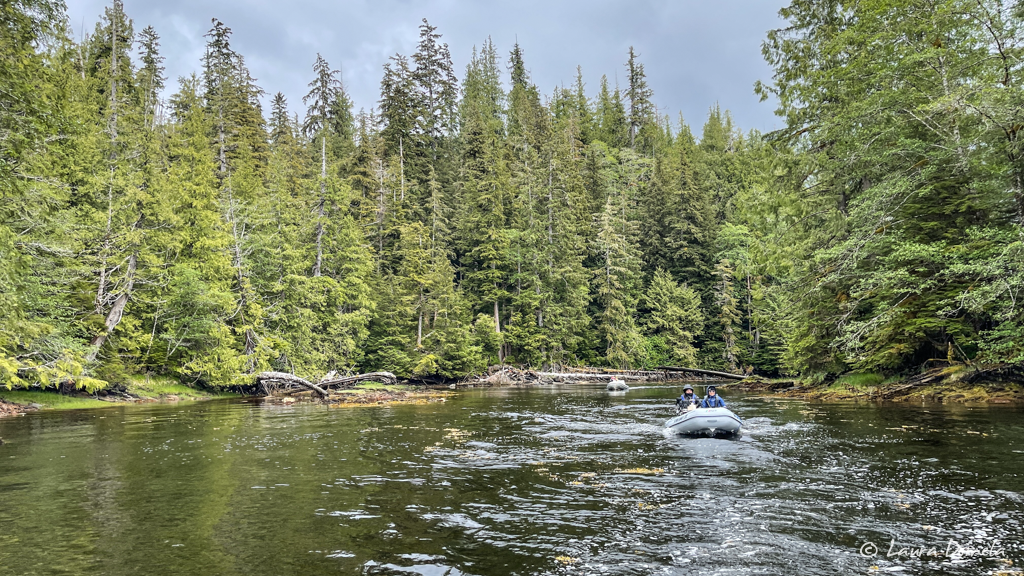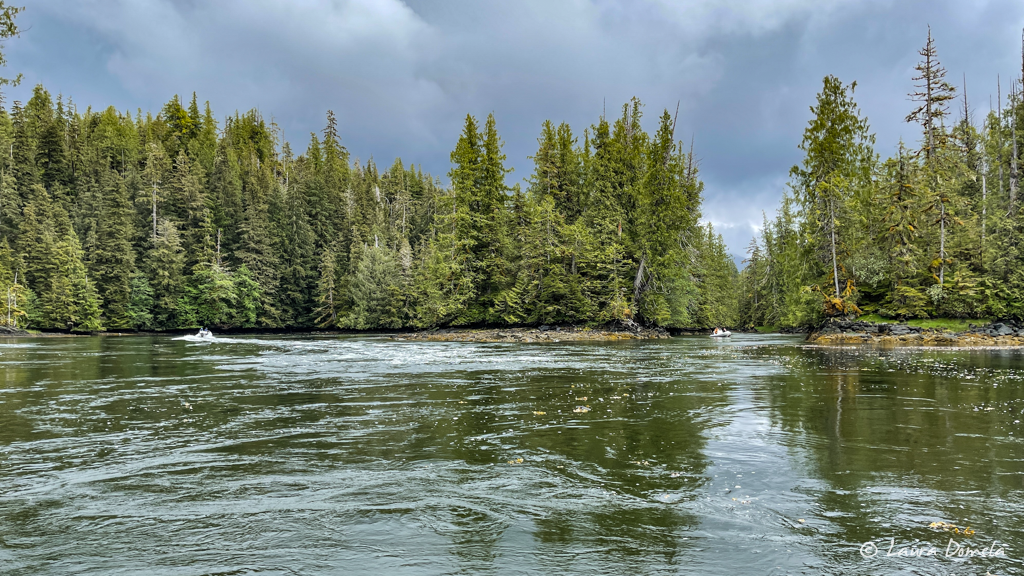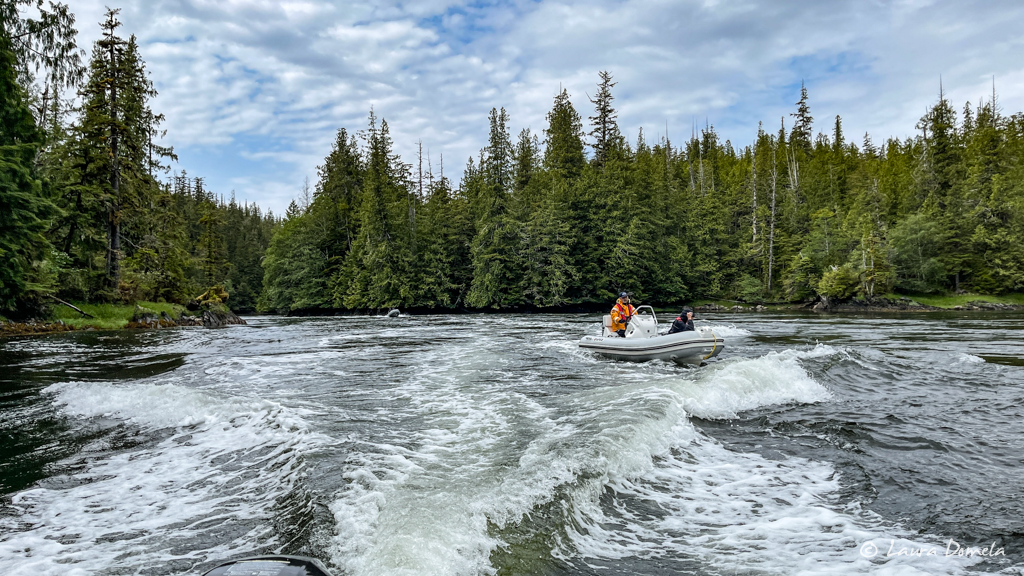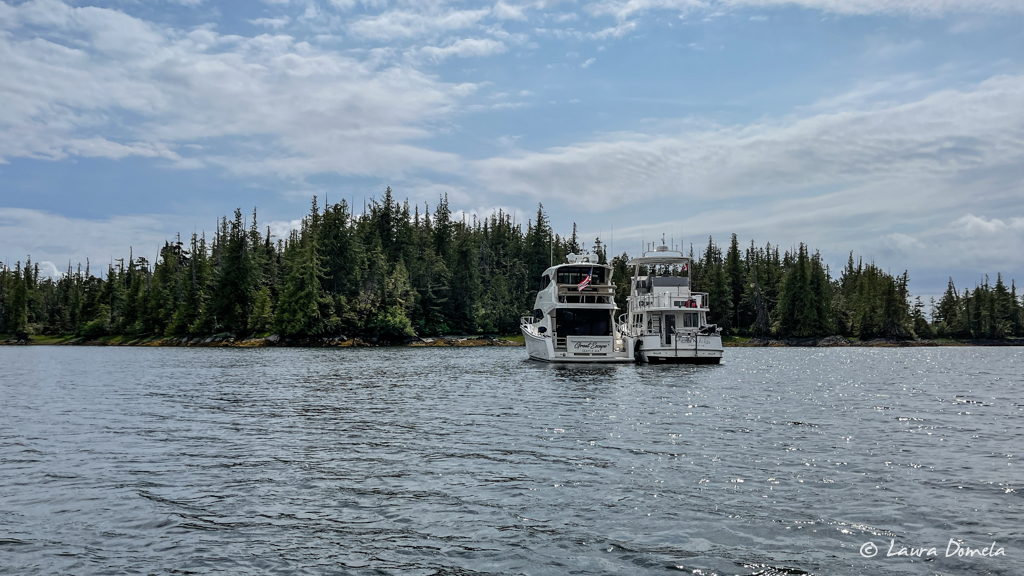 At the end of the day, we gathered aboard Great Escape for happy hour and to review 0ur plans for tomorrow – Ketchikan!