We left our anchorage at Foggy Bay around low tide (a -2.8ft this morning!) and had a much skinnier exit than we did coming in at high tide. The shallowest we saw on the depth finder was 16ft,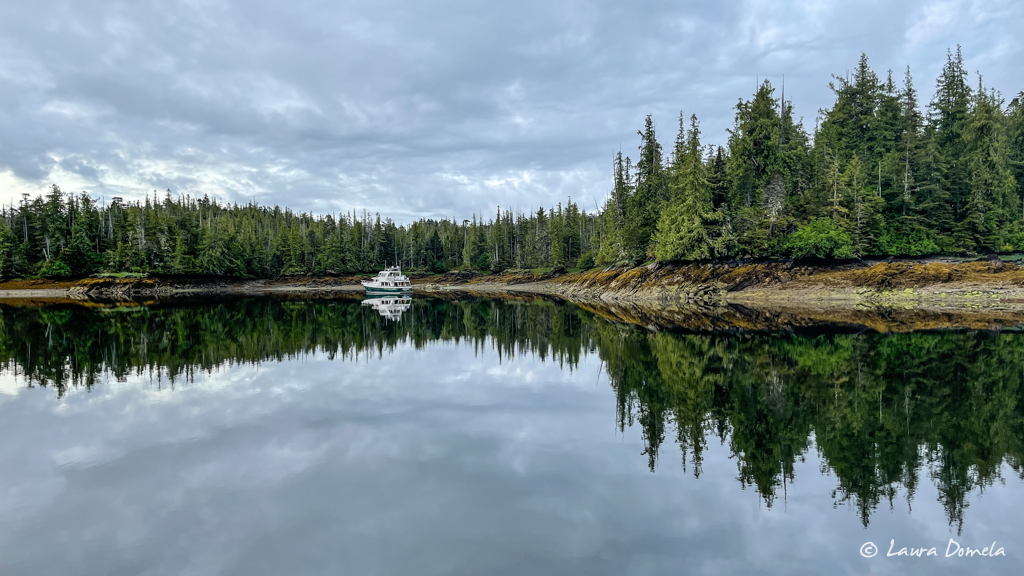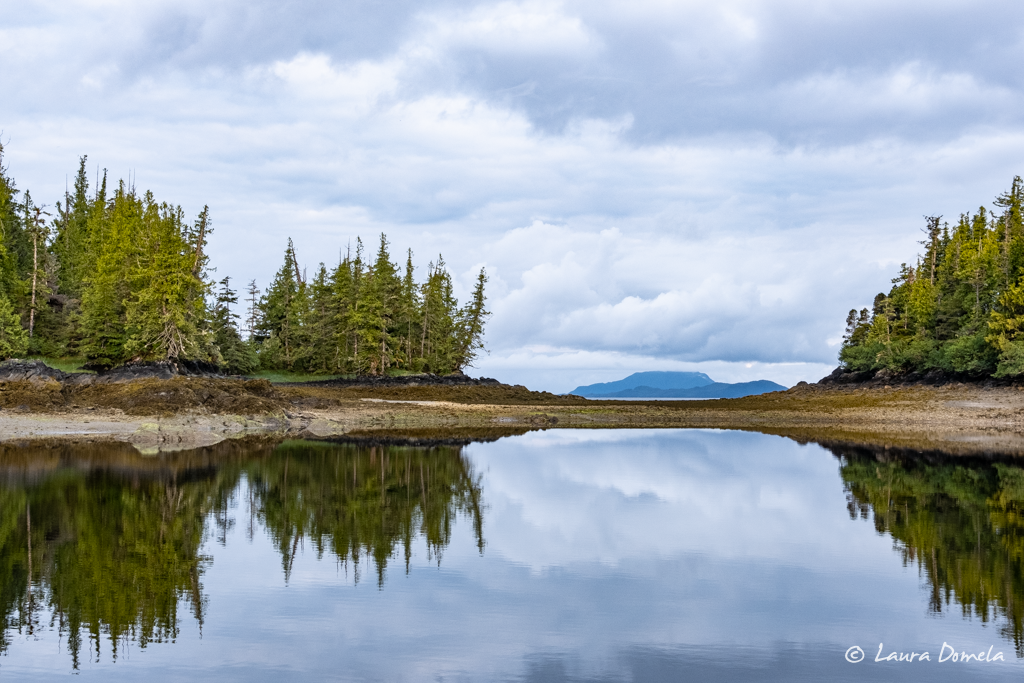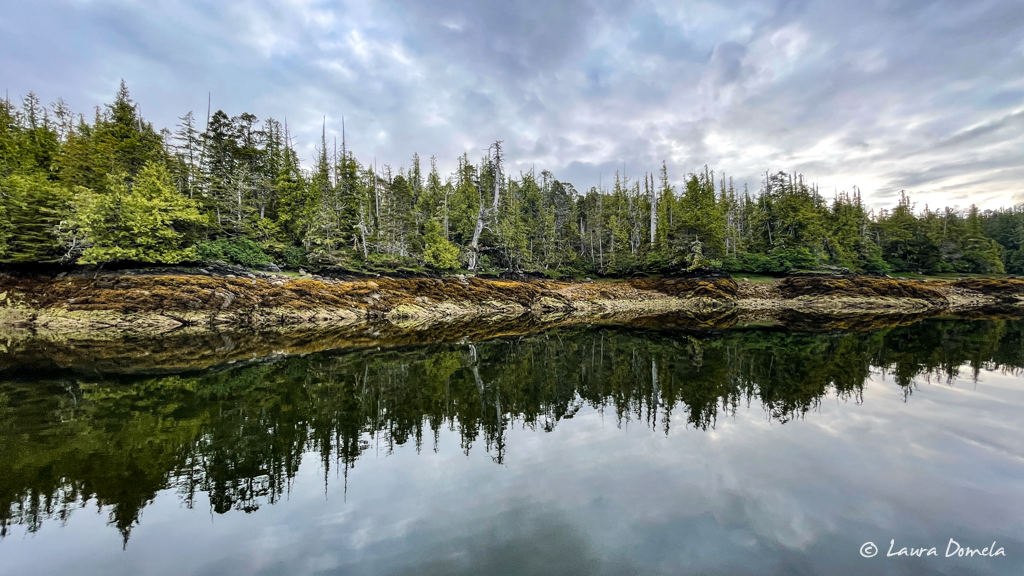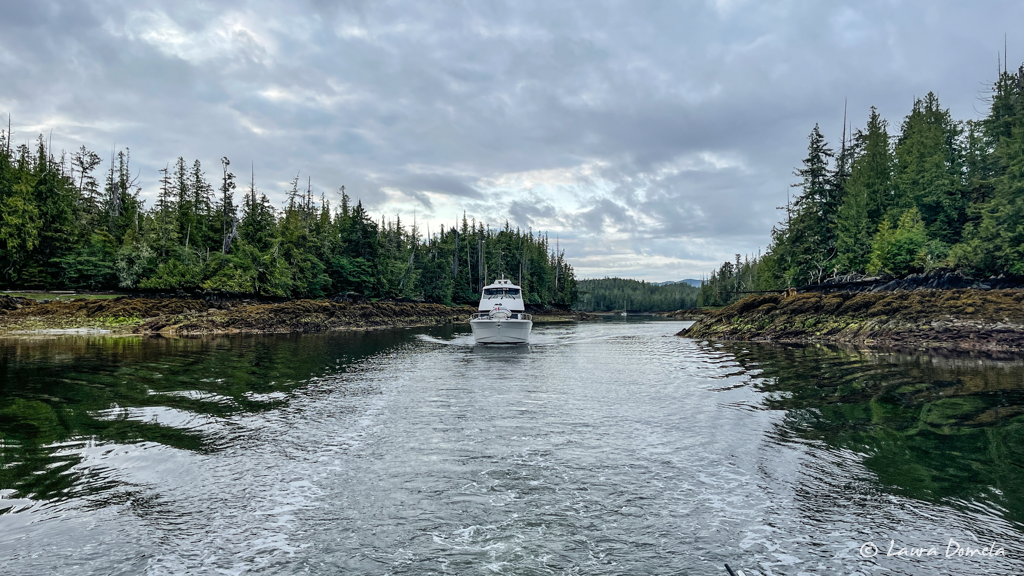 The conditions in the channel were calm and the skies were brightening and it was so nice to have promise of better weather ahead!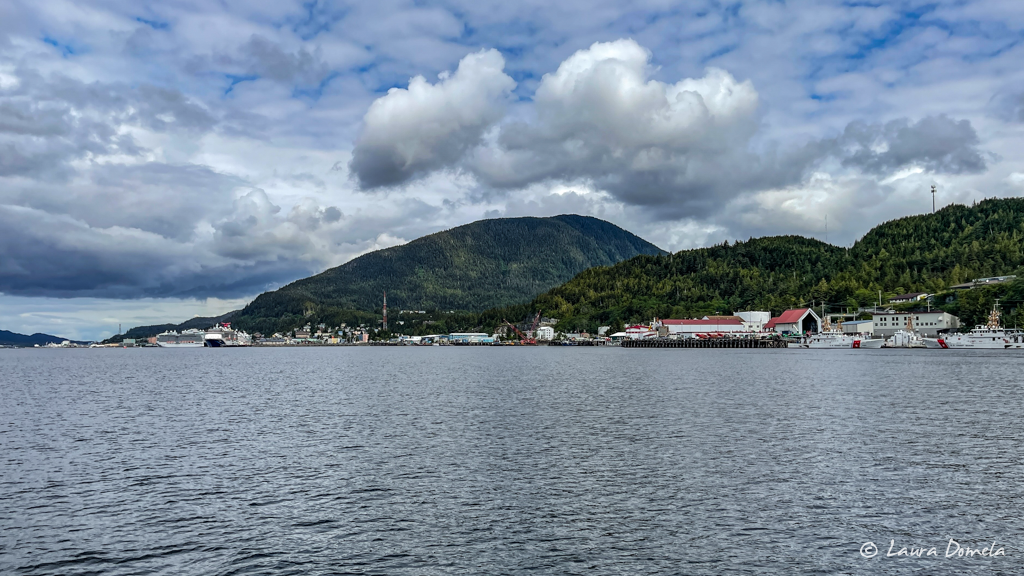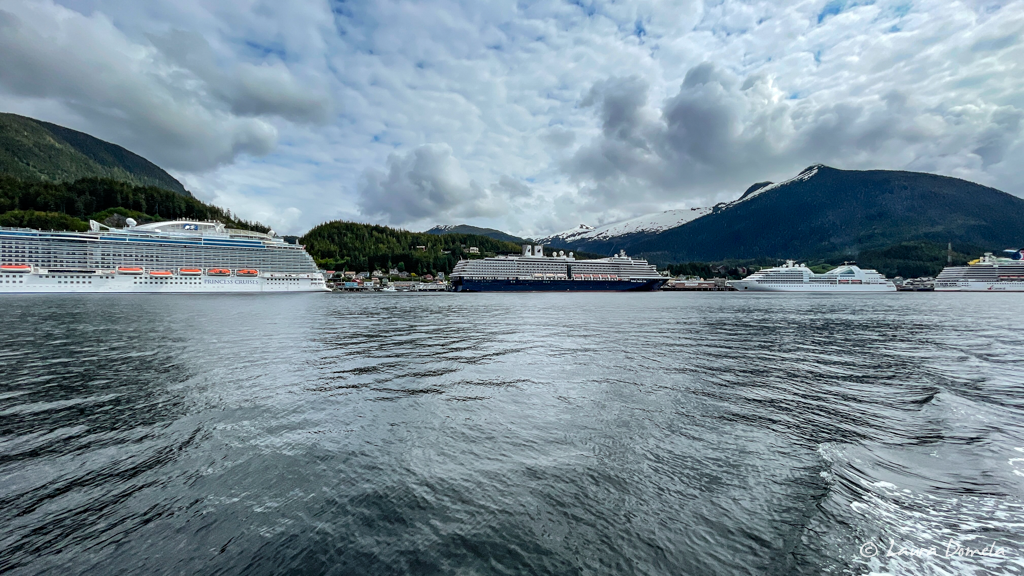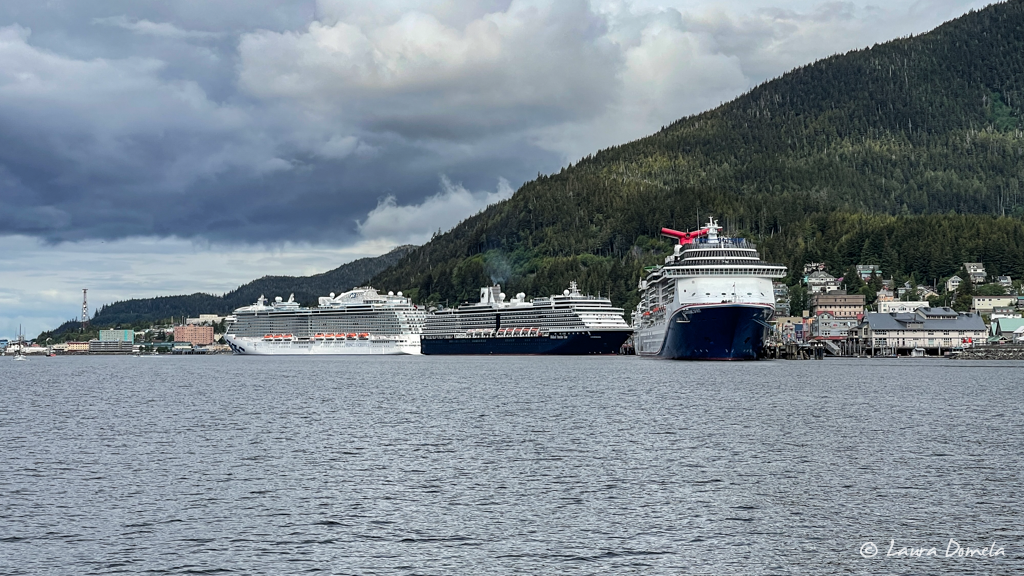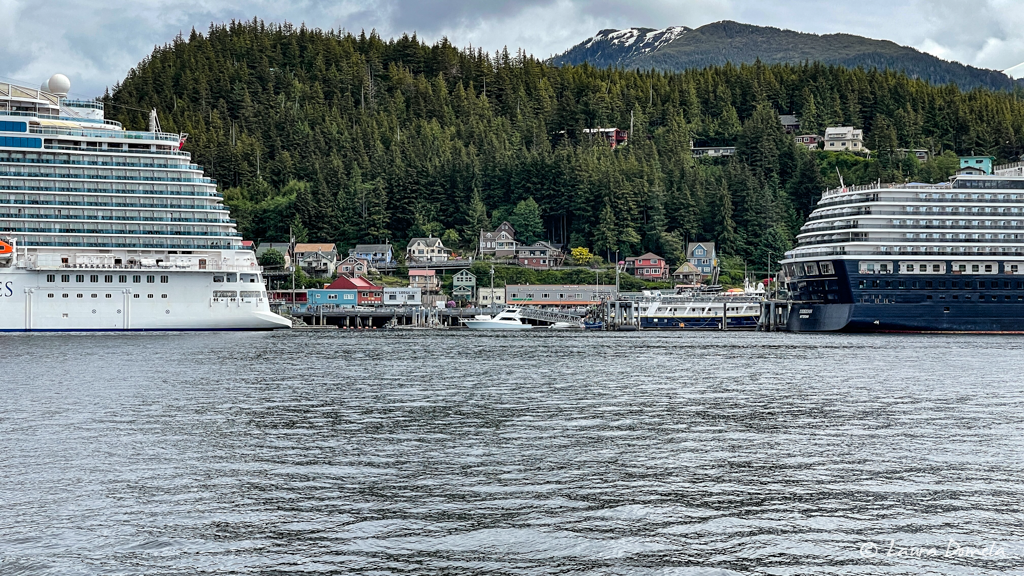 Our time in Ketchikan was spent doing chores, shopping, dining out, and exploring town. Several people upgraded their rain gear (which hopefully means we will have good weather from here on out!!)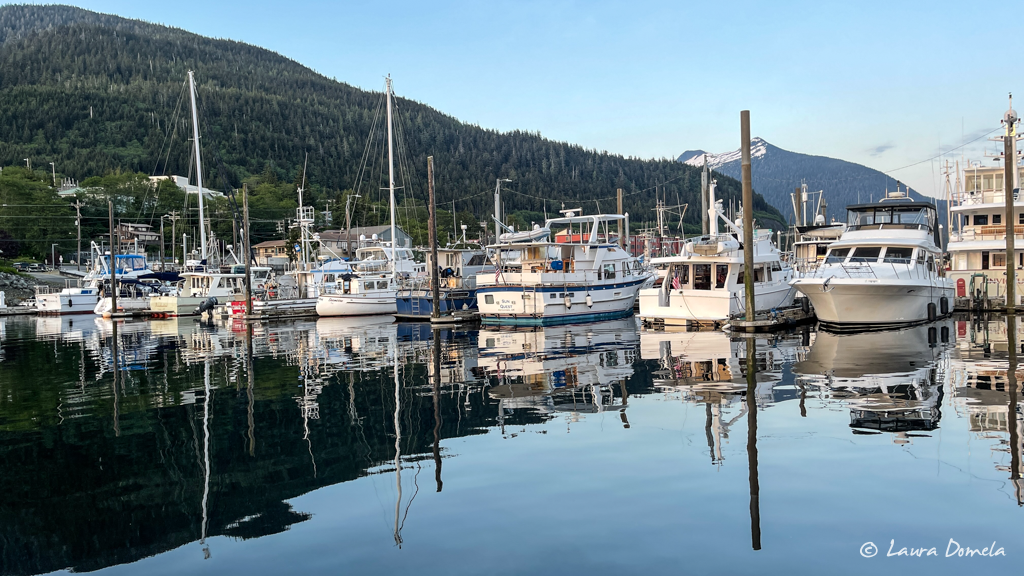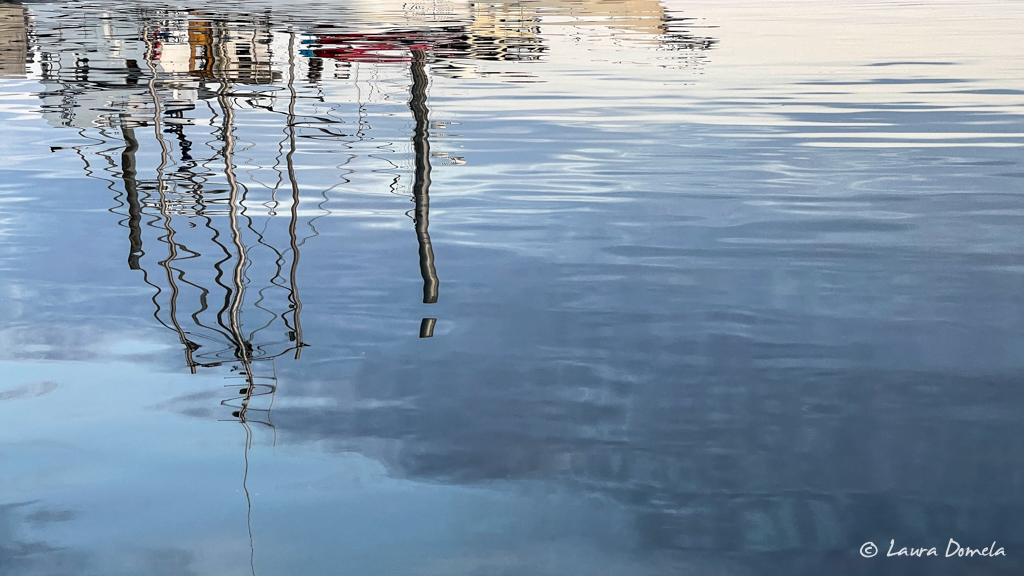 Tomorrow we'll continue north. First stop: Meyers Chuck!