We awoke this morning in Tracy Arm Cove to more beautiful weather. We planned to spend the day cruising the length of Tracy Arm to see the North and/or South Sawyer glaciers (depending on ice conditions). We had heard the day before that the ice might be dense, so we prepared ourselves for a possible no-glacier-but-beautiful cruise up the fjord and back (about 20 miles each way).
Just before we left, we got a radio call – one of the boats wouldn't start. The Slowboat team divided and conquered – Laura took Airship and proceeded to lead the other boats up Tracy Arm, Kevin stayed behind to work on the disabled boat.
Tracy Arm Cove is not a great place for a disabled boat. It's got no internet or cell service, and it's a 1-2 day cruise away from Juneau – the nearest town. If a boat is truly disabled there, the options (unless it has a second engine) are to use a satellite device to call in a tow, or somehow reach a mechanic that could fly in by floatplane. We didn't want either.
After a couple of hours, we found the problem – a 10A fuse in the circuit that supplies power to the engine control modules and starter switch. Replacing the fuse got the boat underway. We all met up at the end of the fjord between North Sawyer and South Sawyer.
Today, there was less ice in the water than we've ever seen. We were able to cruise as close as we wanted to both glaciers without having to pick our way through any significant ice packs.
The scenery along the way is spectacular.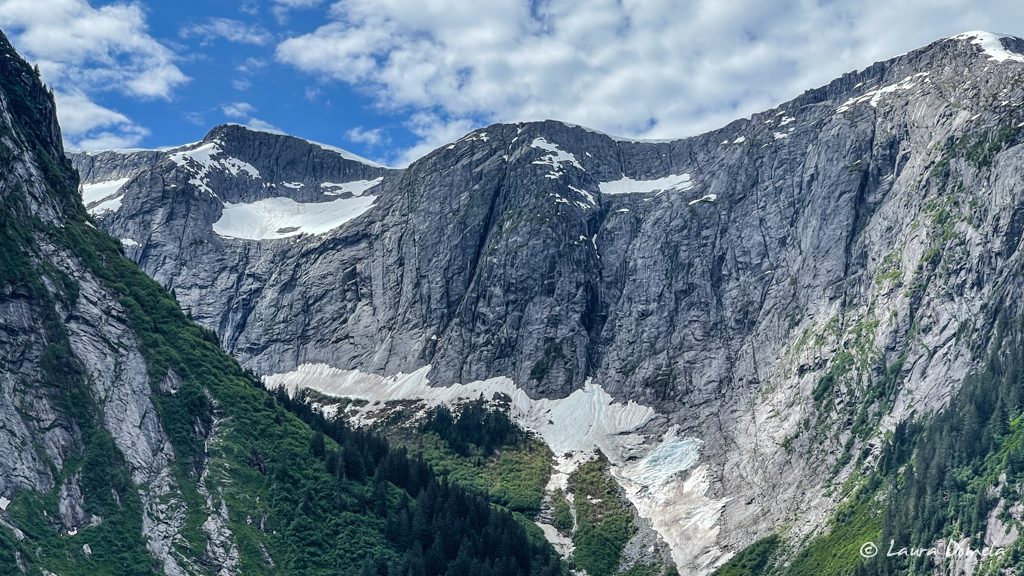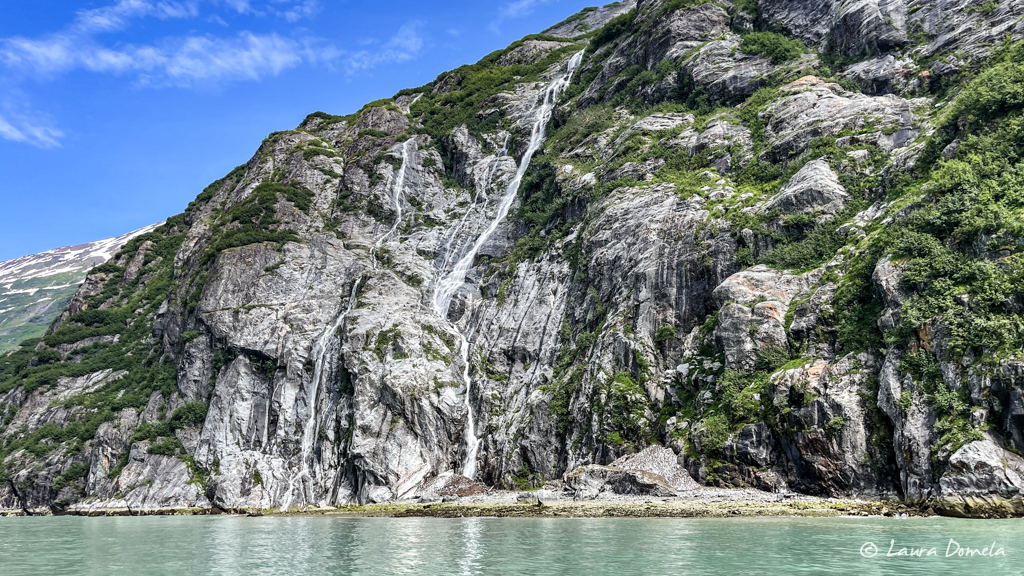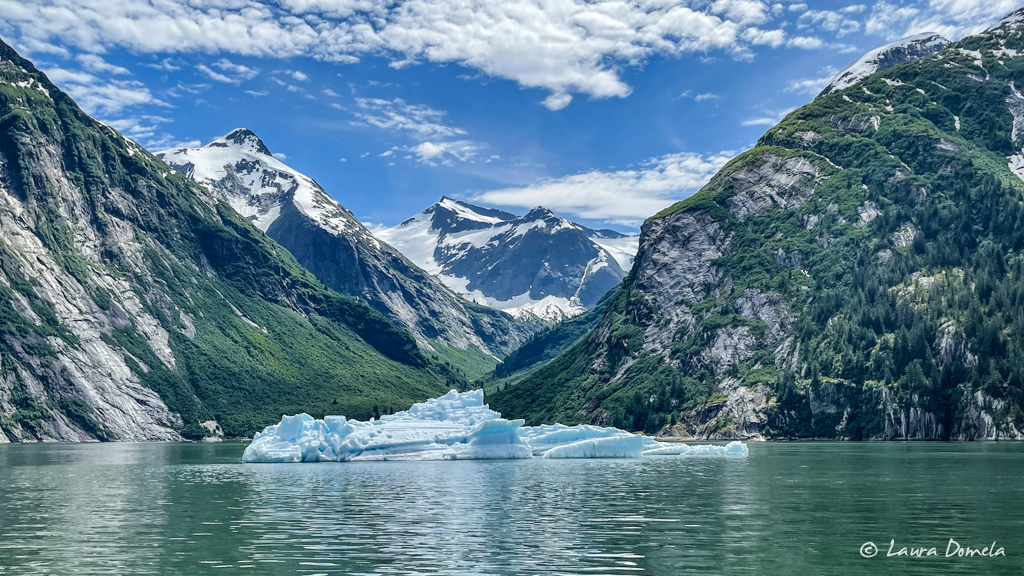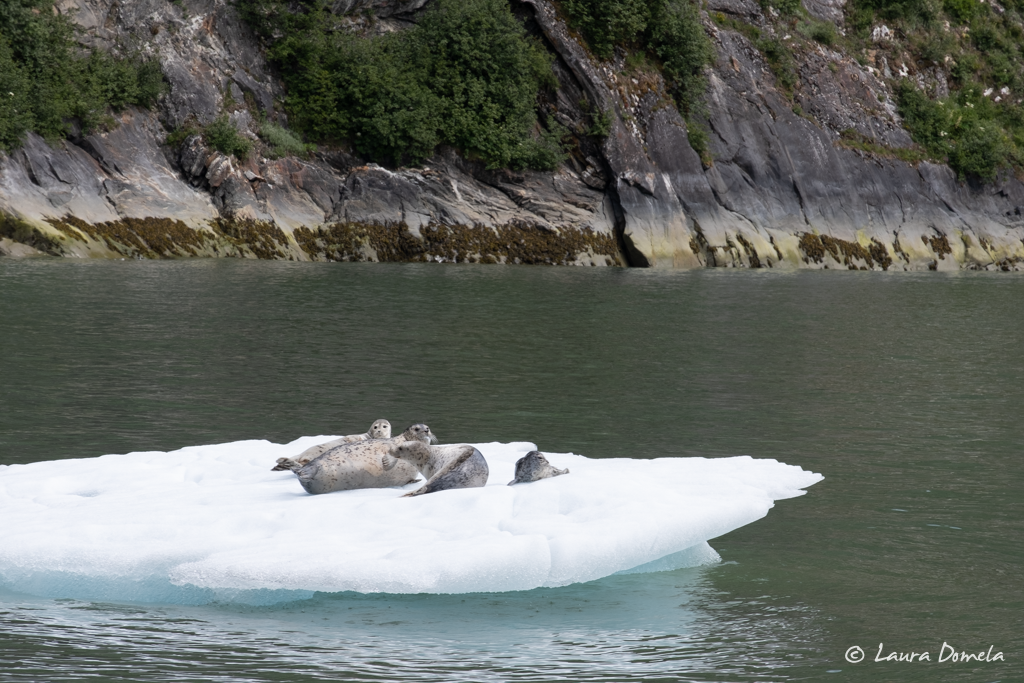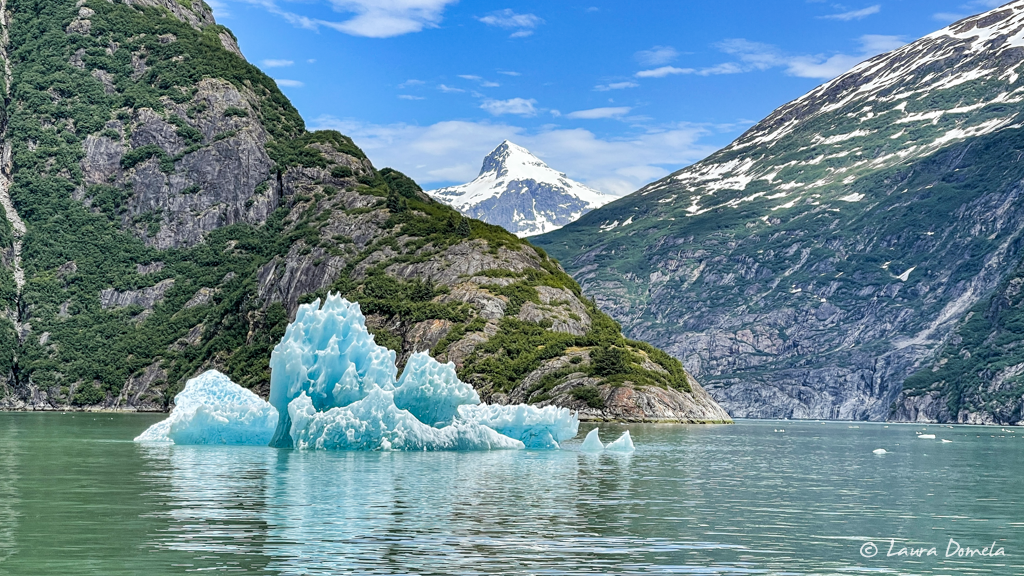 This is Great Escape in front of South Sawyer Glacier. Look at all that open water!!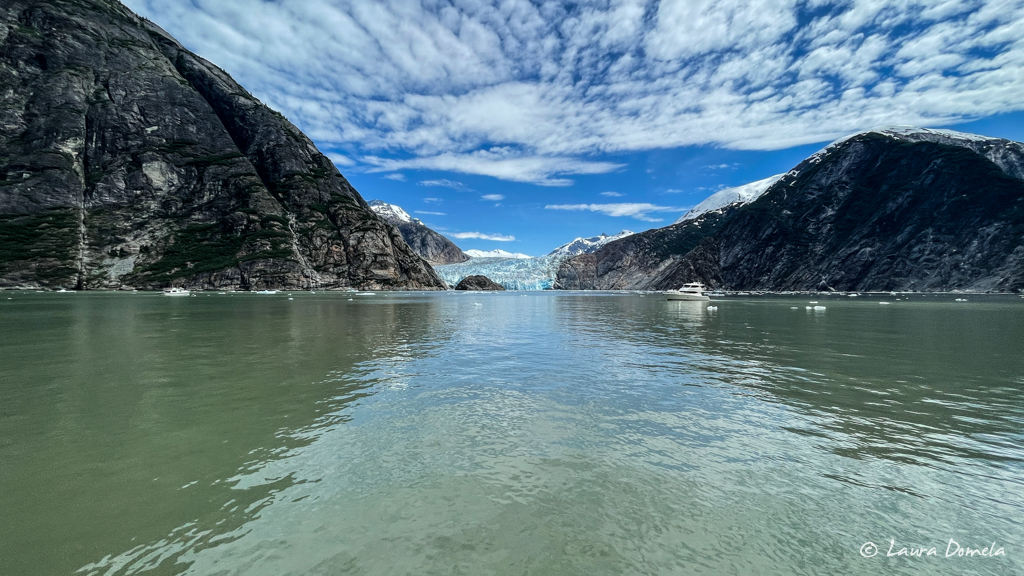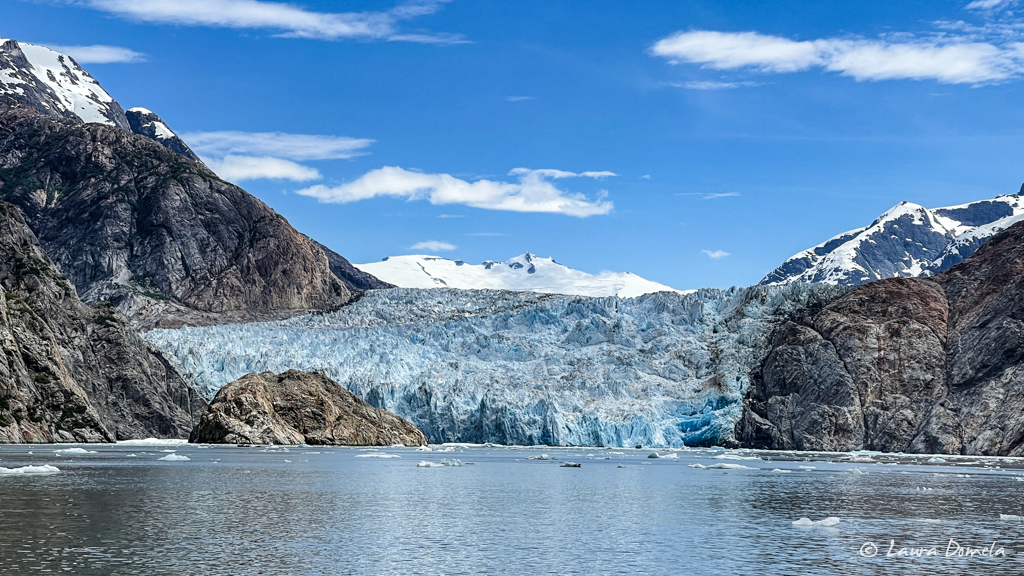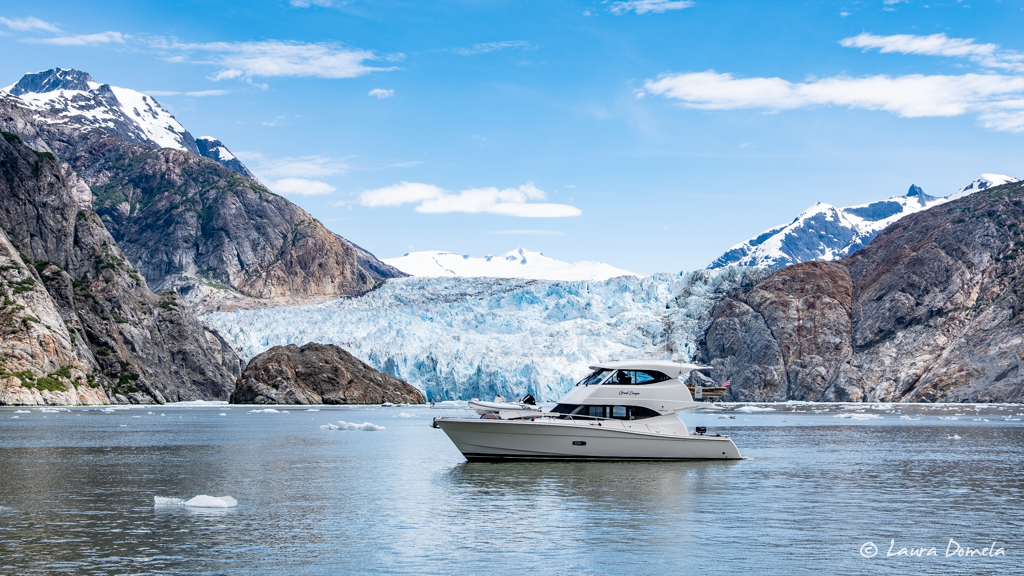 After floating around in front of South Sawyer Glacier for a while, we headed over to North Sawyer Glacier. Same thing — barely any ice!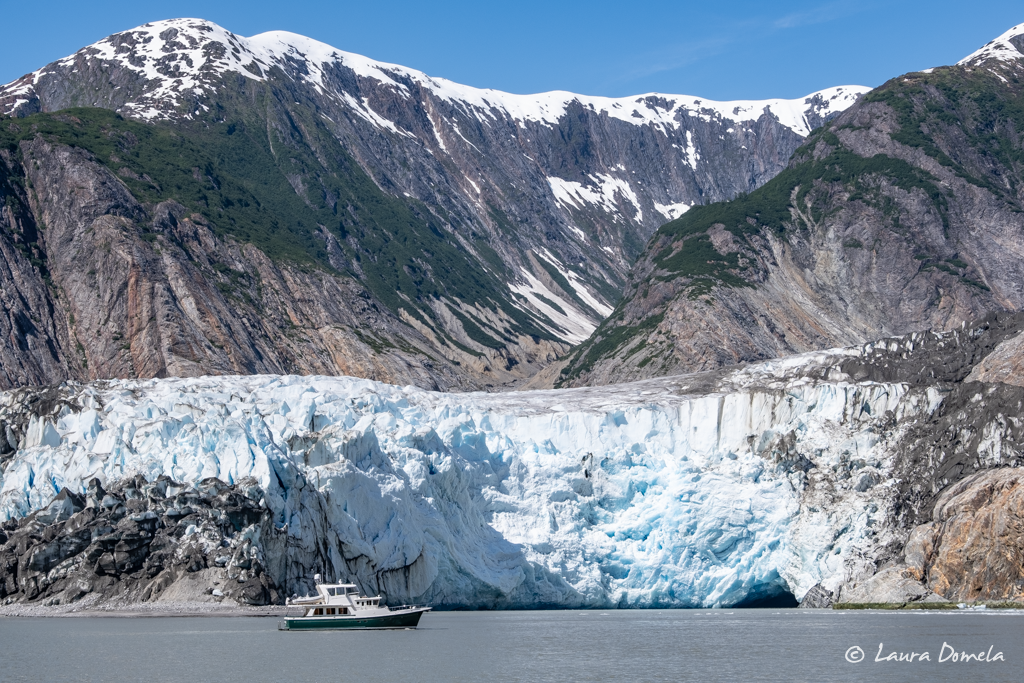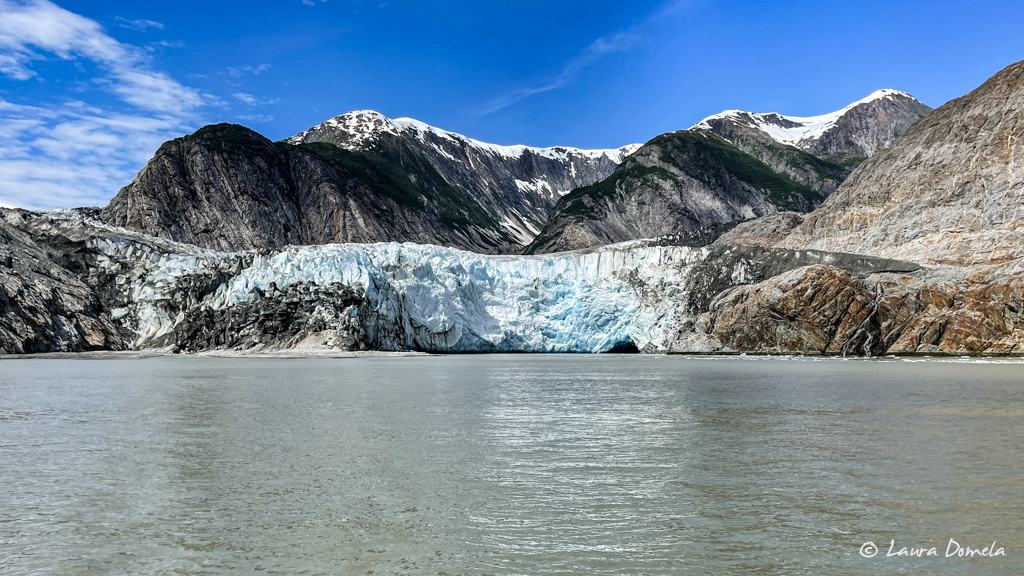 We made our way back to Tracy Arm Cove for the night and tomorrow we'll head up Endicott Arm for Ford's Terror. Couldn't ask for better weather!!