With everyone reprovisioned for a week away from civilization, we left Petersburg this morning for Thomas Bay – a short 19-mile hop across Frederick Sound. Thomas Bay is a huge inlet with several viable anchorages. It's close enough to Petersburg to get quite a bit of day fishing and sightseeing traffic as well.
Our sunny Petersburg weather had given way to cloudy, rainy conditions but we went ahead undeterred. Once everyone was anchored and settled, we dinghied across to Cascade Creek for a hike along the gorgeous and well-maintained trail. The trail winds up the creek and has a bridge crossing right at a massive waterfall.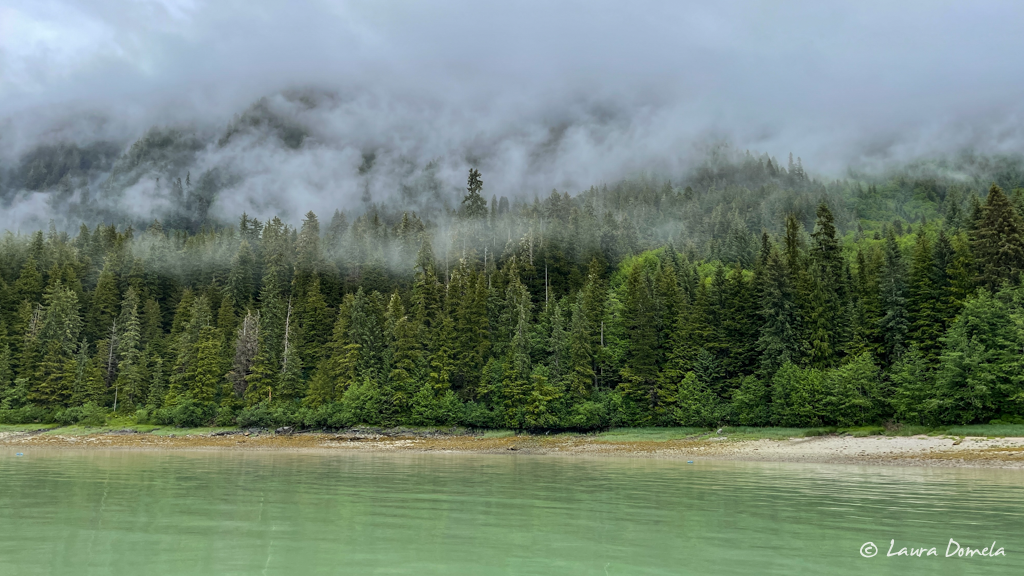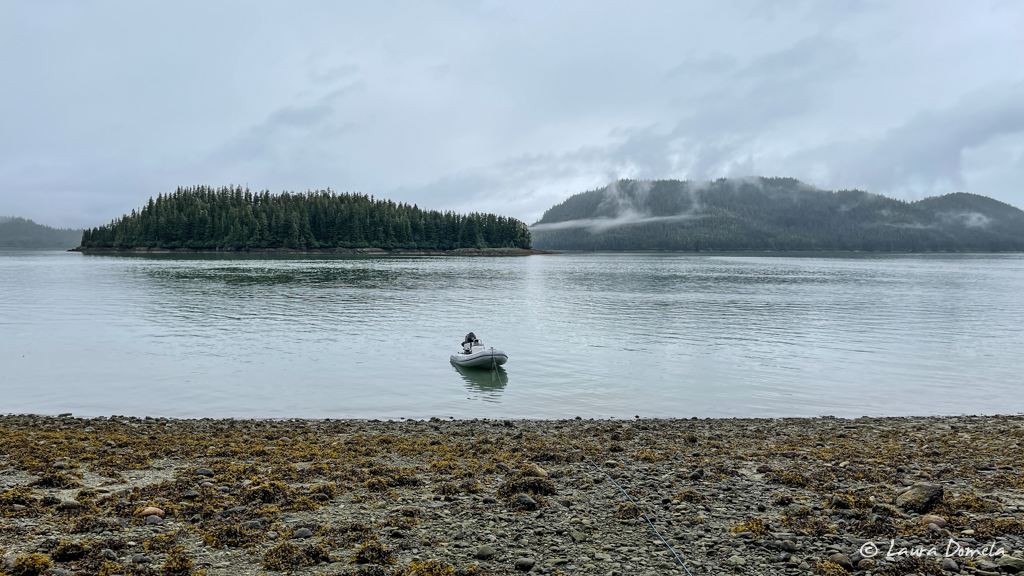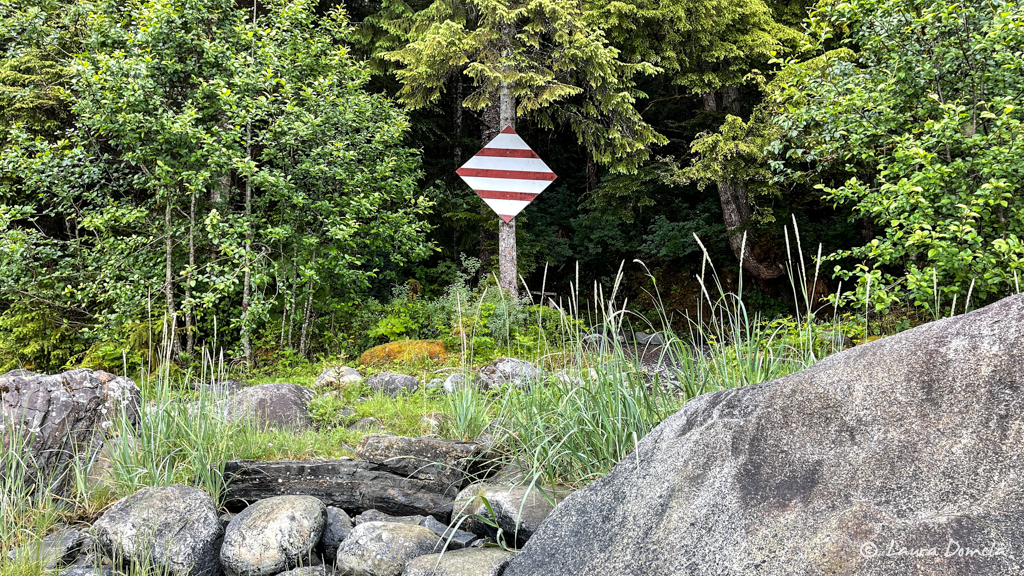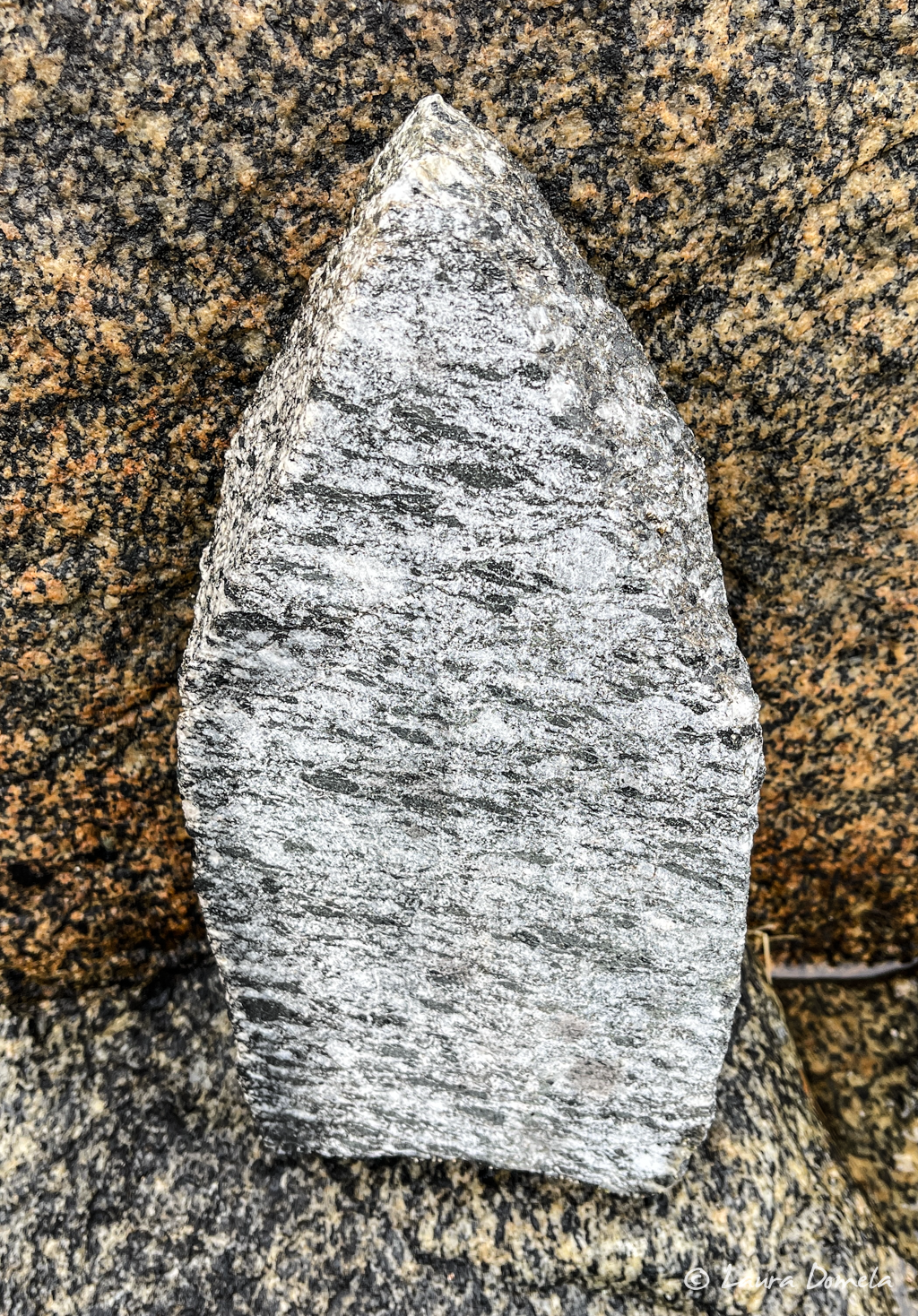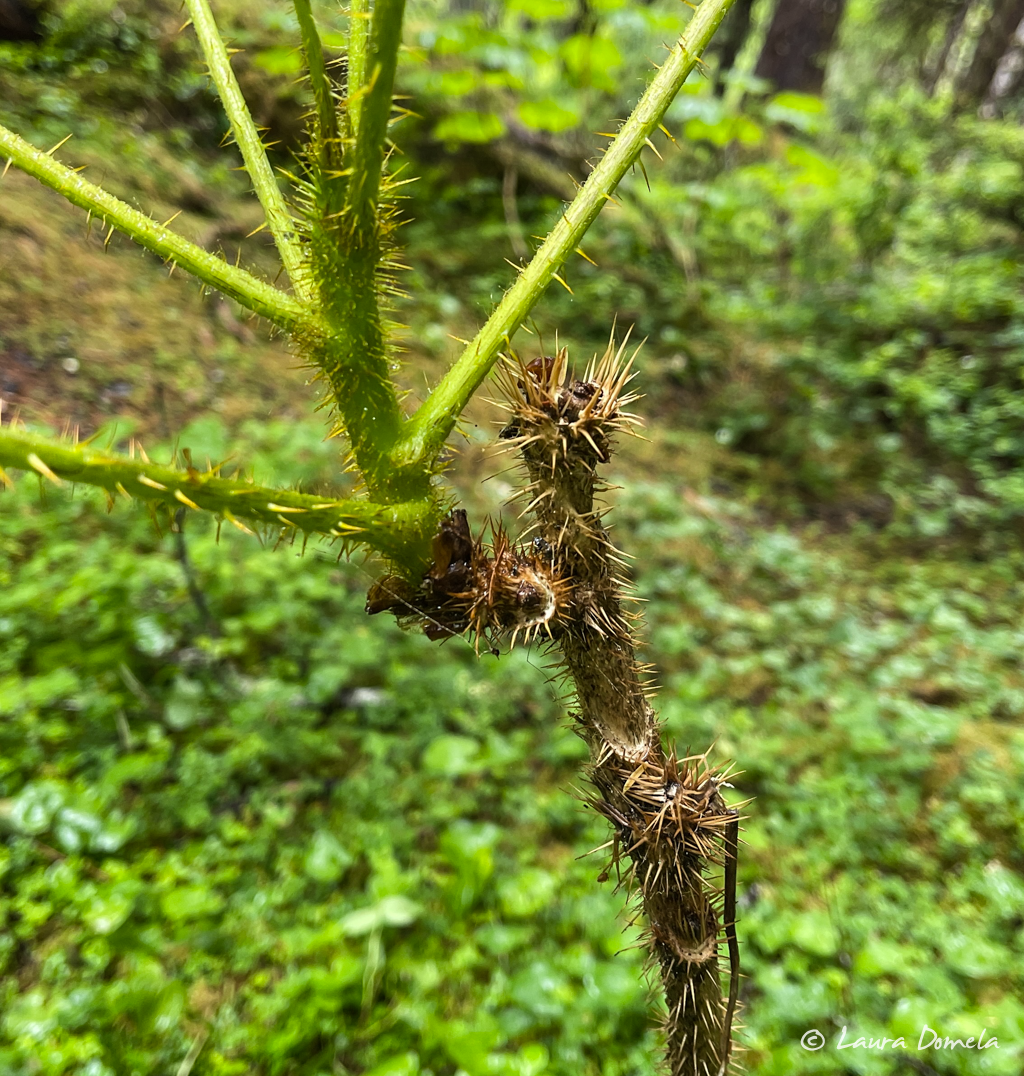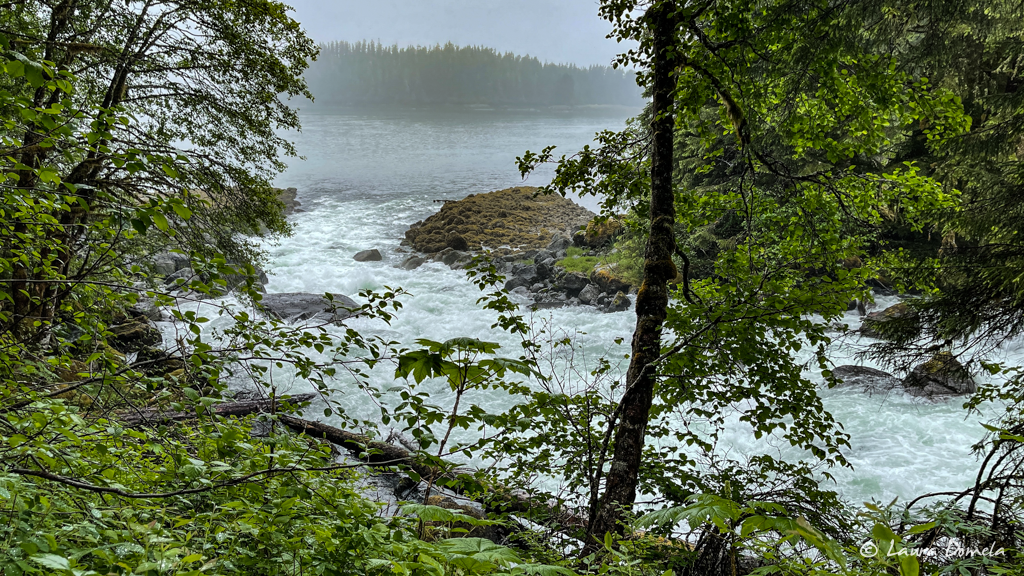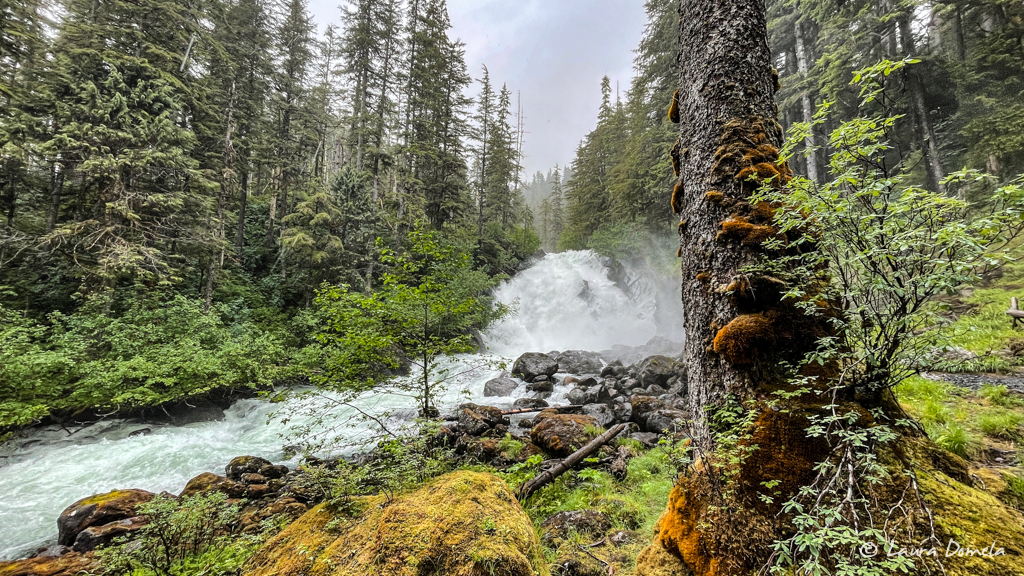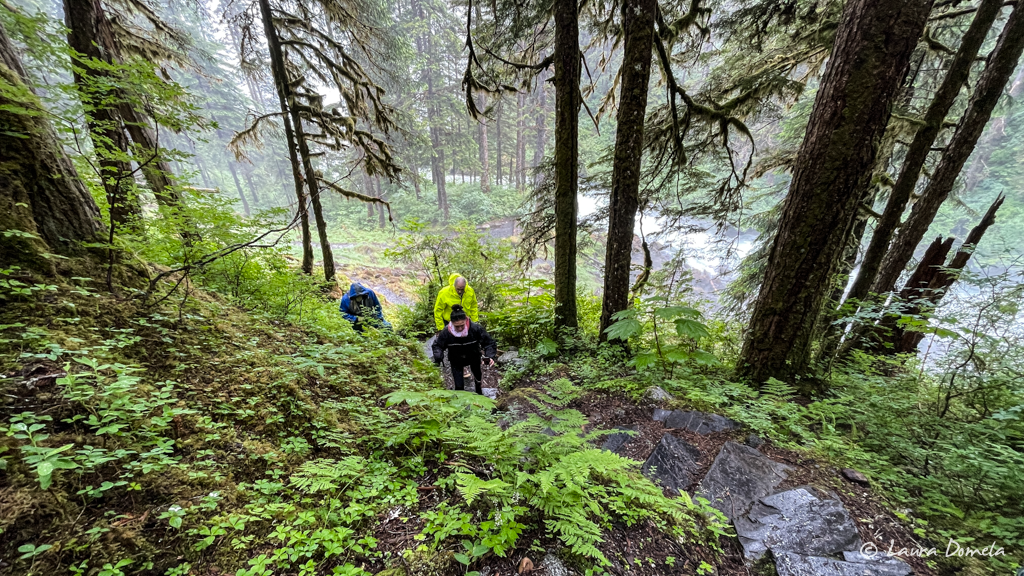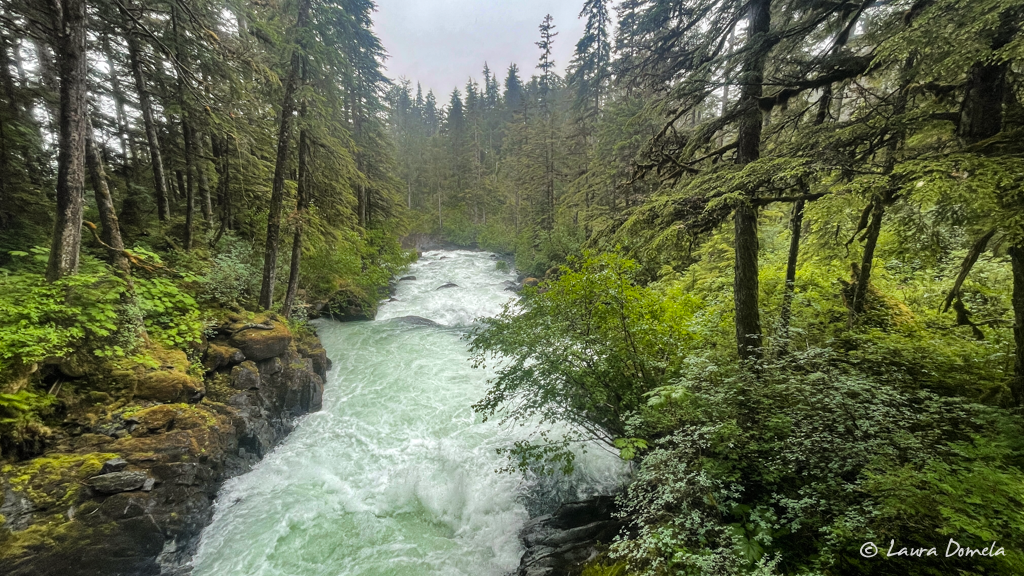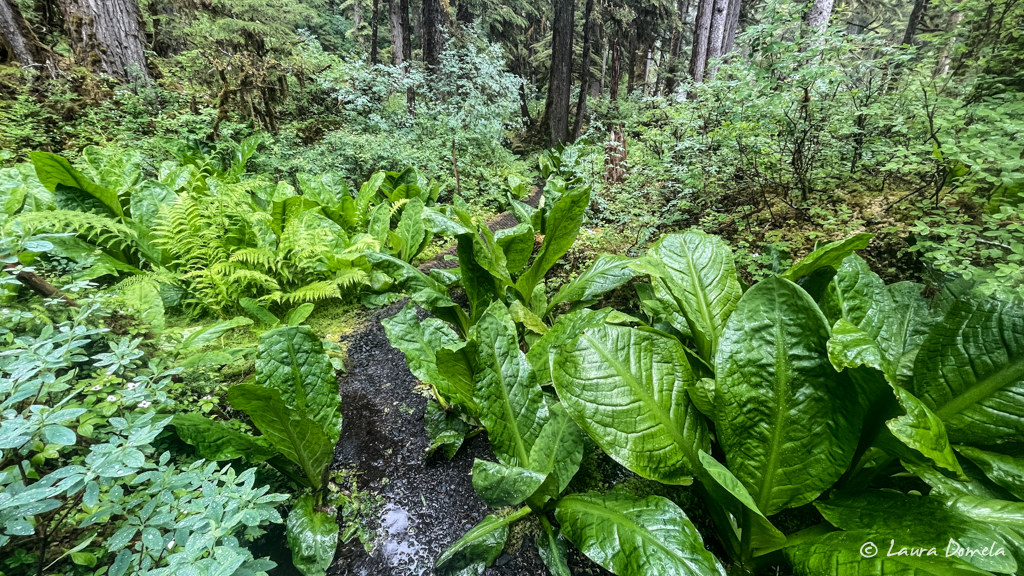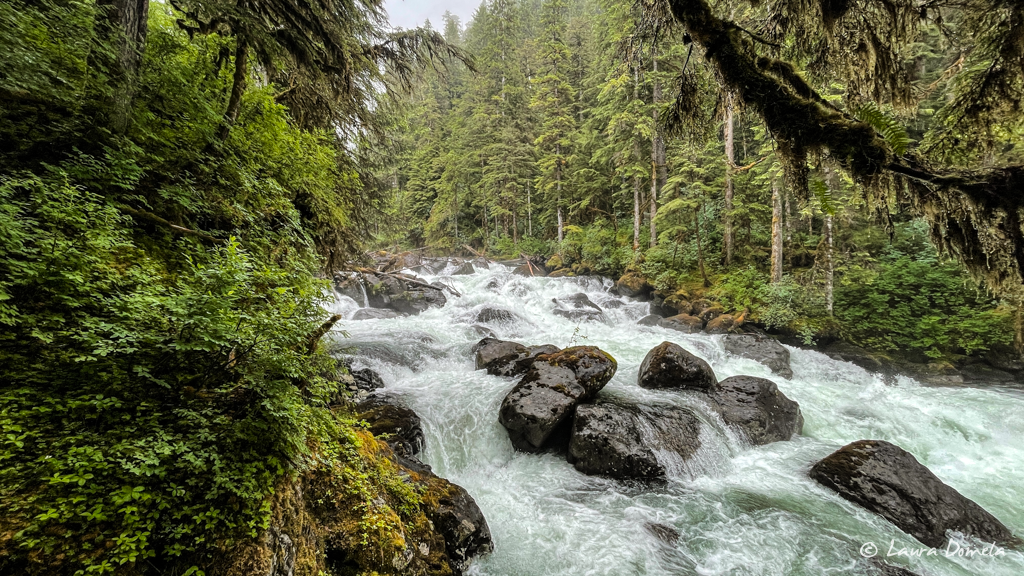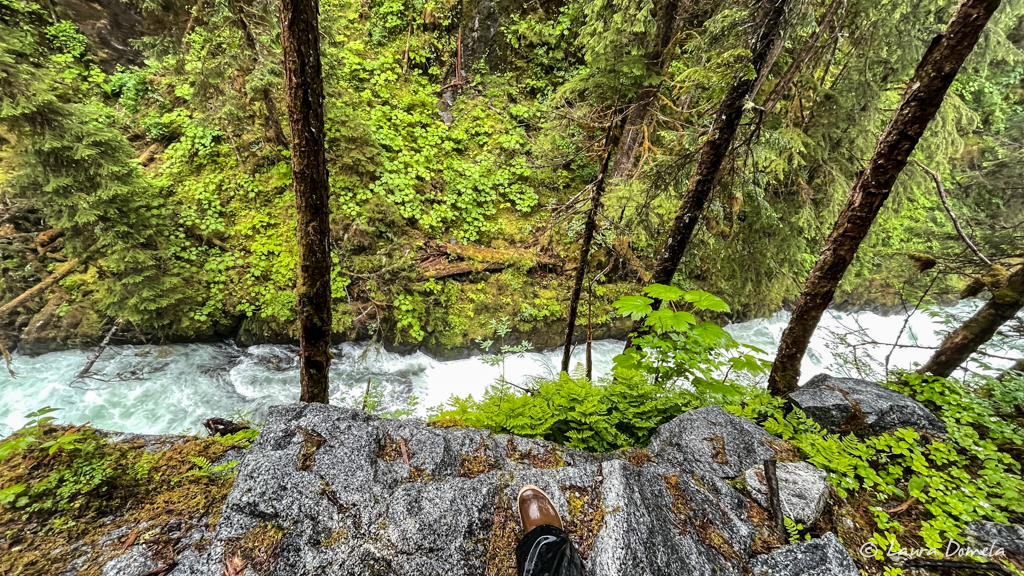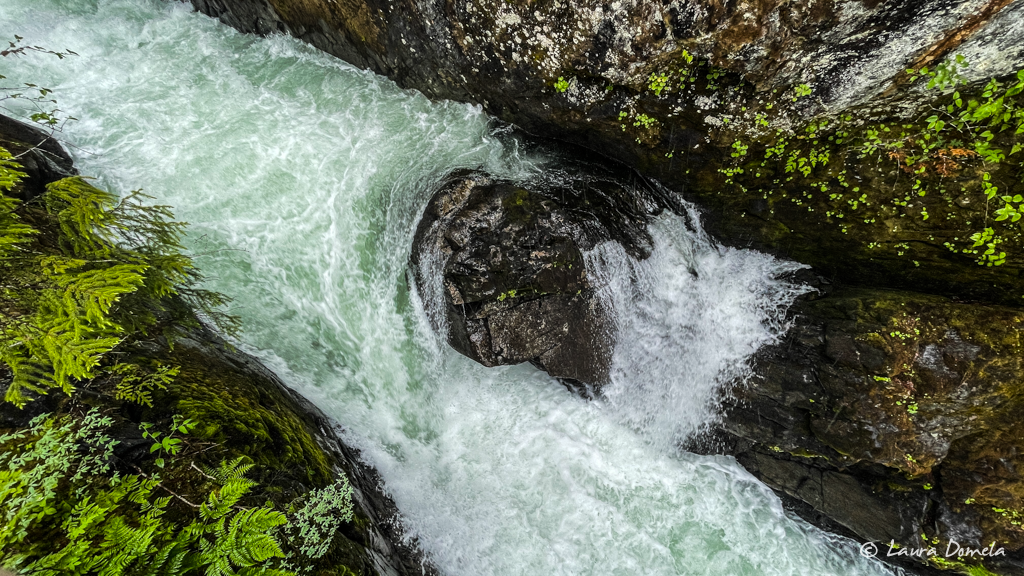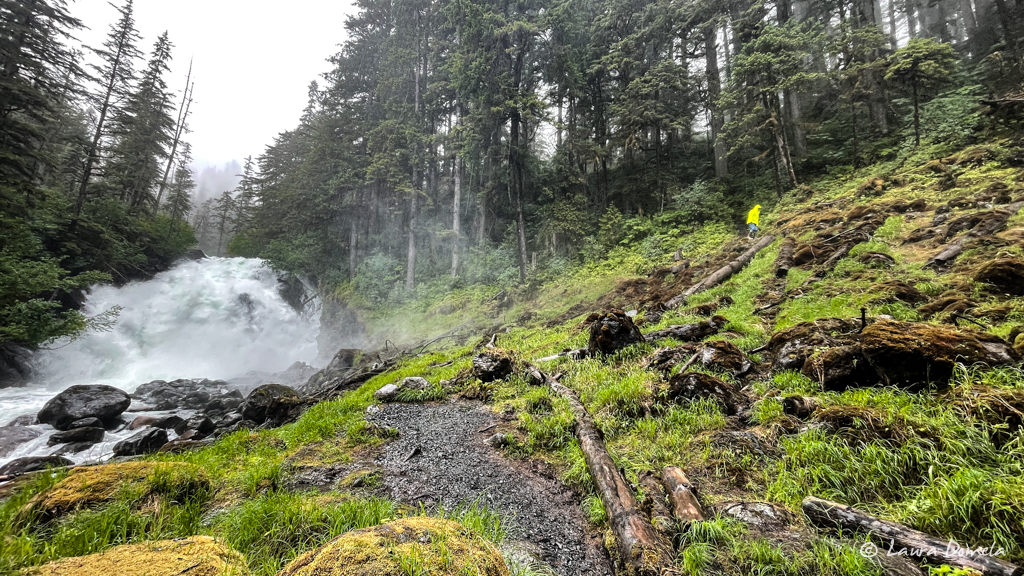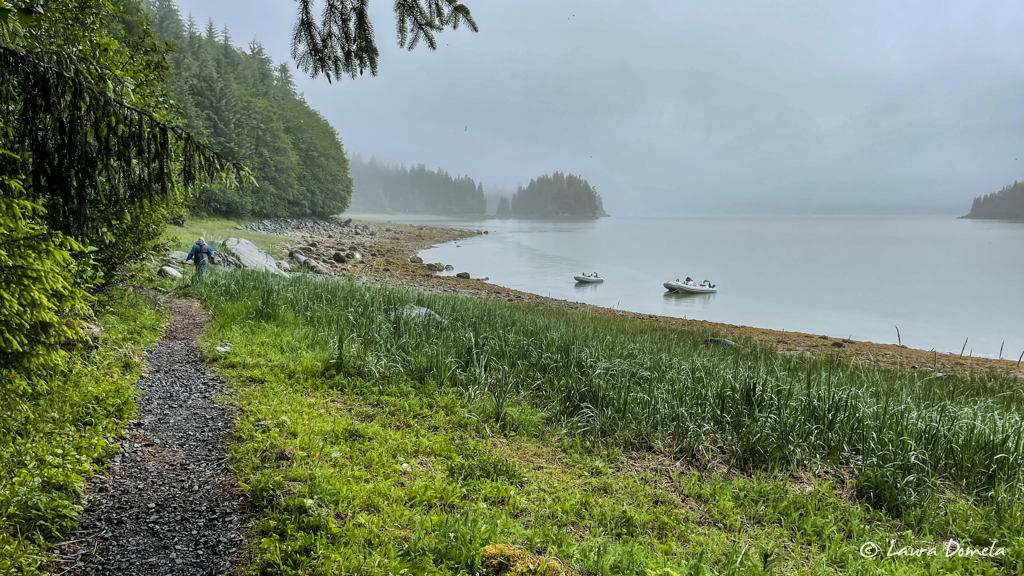 We had hoped to go explore the moraine lake at the foot of Baird Glacier near high tide that we were able to visit last summer, but the rain intensified and we unanimously decided we did not want to endure a 14-mile high-speed one-hour round trip in dinghies to get there and back. That adventure will have to wait for a future visit. Instead, we relaxed on our boats for the evening and were rewarded with an amazing rainbow.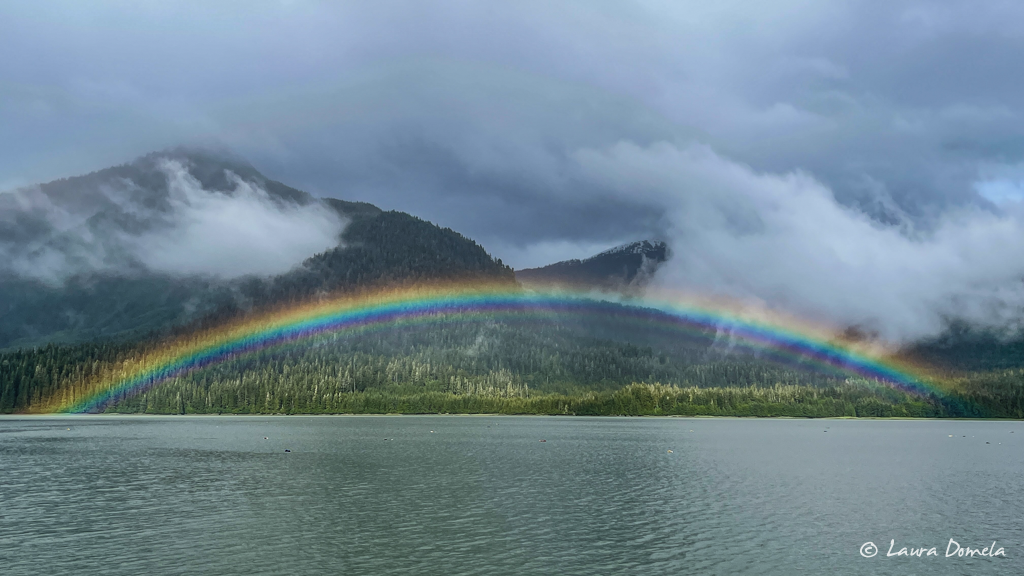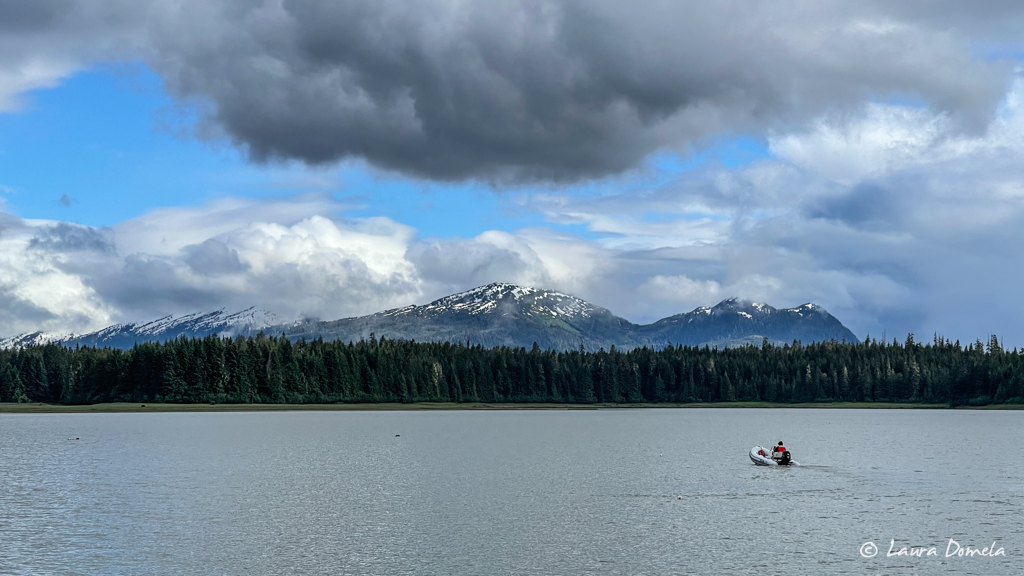 Tomorrow we'll head over to Pybus Bay on Admiralty Island!