The flotilla left the Ruth Island anchorage in Thomas Bay fairly early this morning for our long cruise to Cannery Cove in Pybus Bay – on Admiralty Island.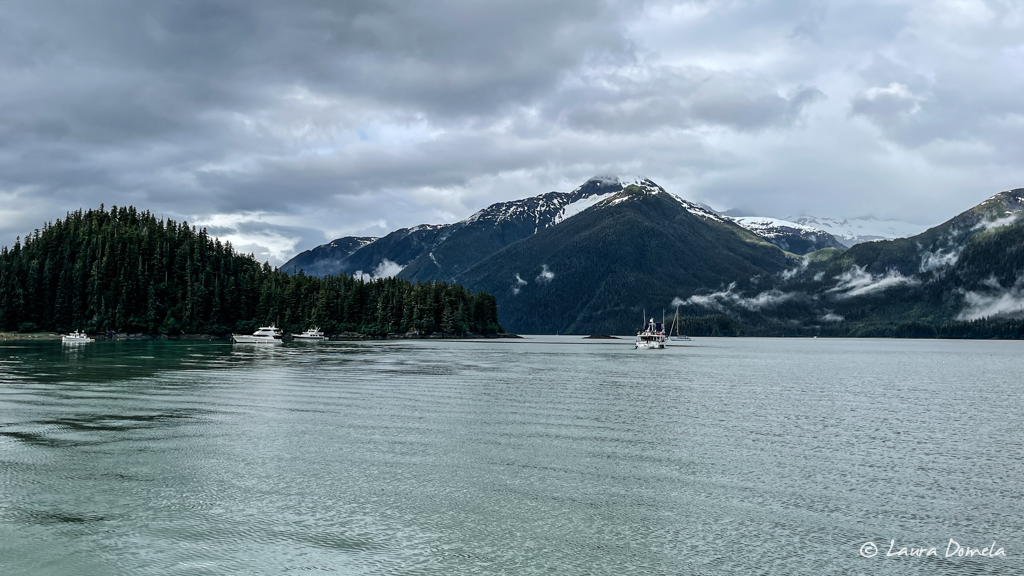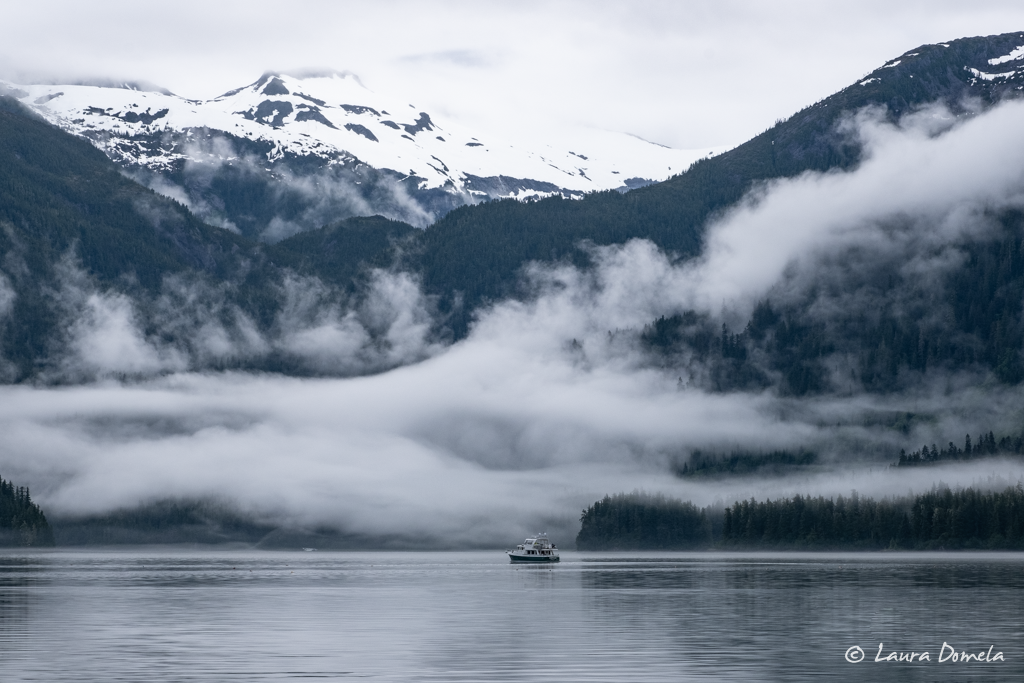 Cannery Cove is a stunning anchorage – set in a giant bowl of snowcapped peaks. We often see bears, eagles, seals, sea lions, and more – and frequently catch crab, shrimp, halibut, and rockfish in and around the bay.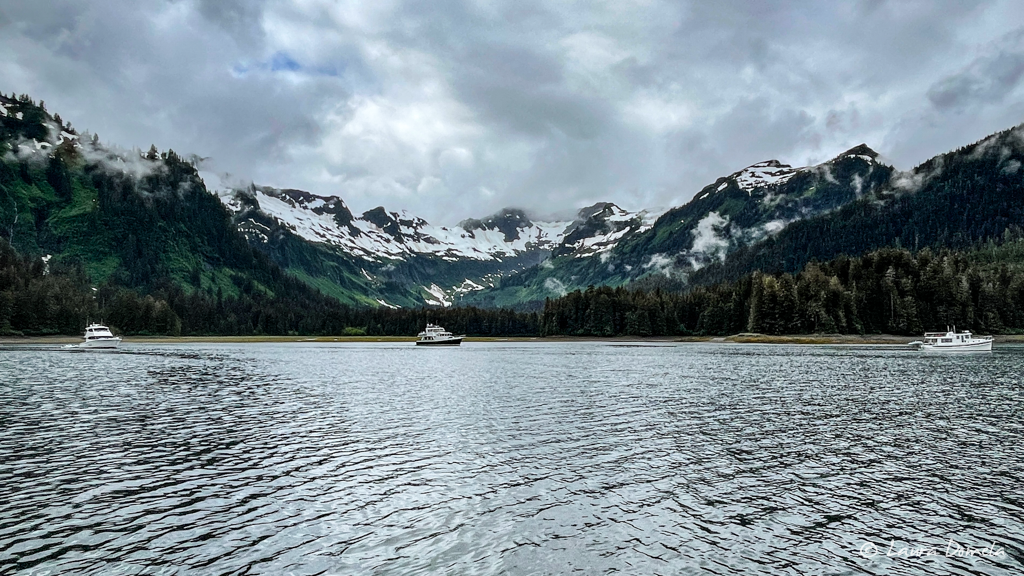 Admiralty Island is the "A" Island of the "ABC" island group (Admiralty, Baranof, Chichagof) — all of which have enormous populations of brown bears. This time, though, we didn't find any bears waiting to greet us. We did get to watch humpback whales feeding around us as we fished and explored by dinghy.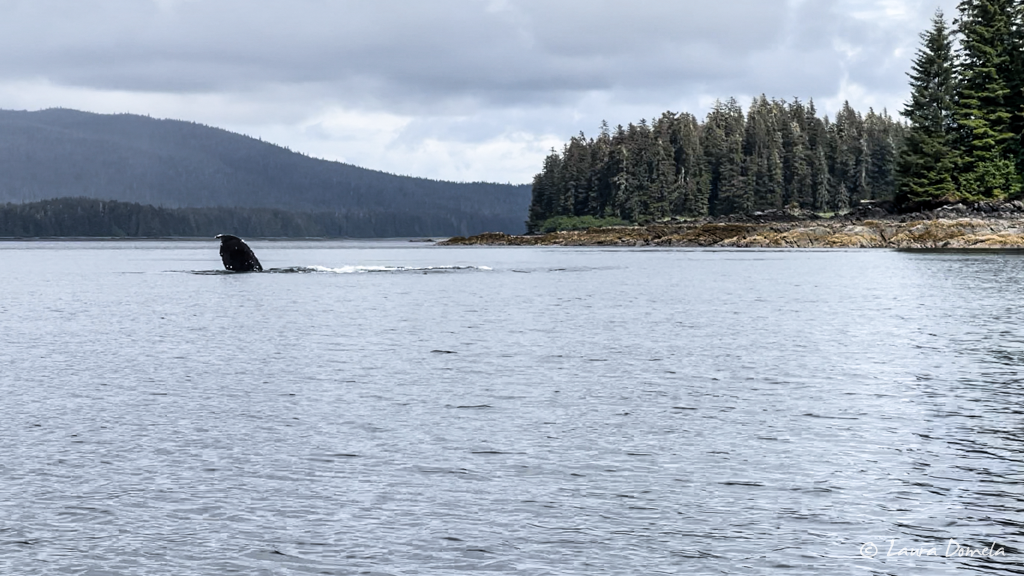 The Airship crew caught one good rockfish, which was promptly converted into ceviche.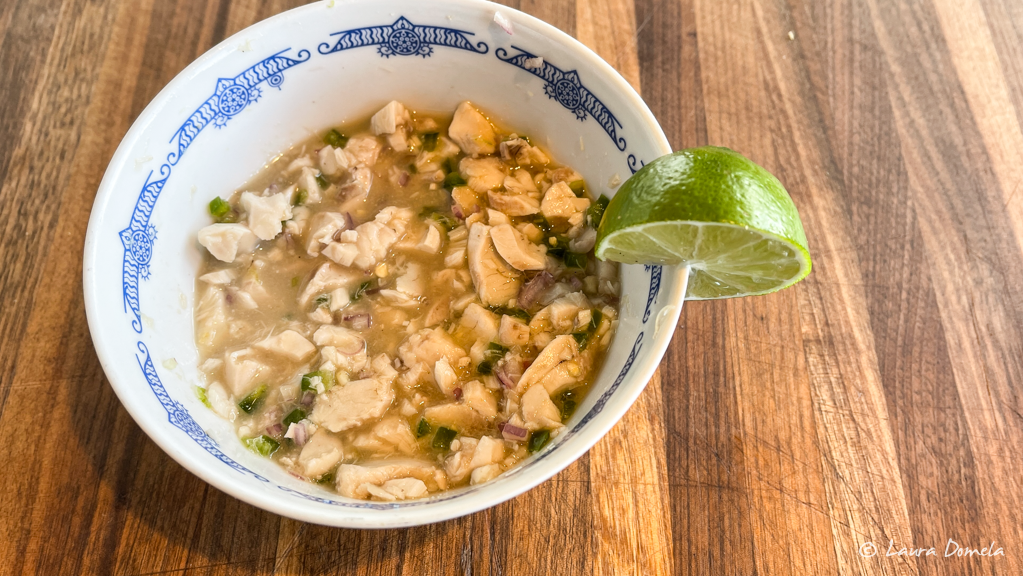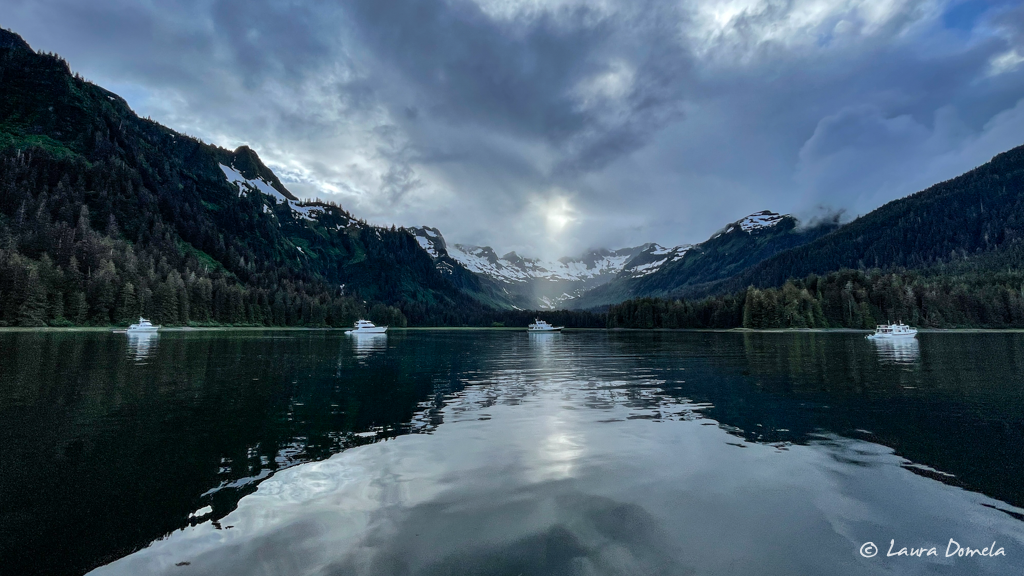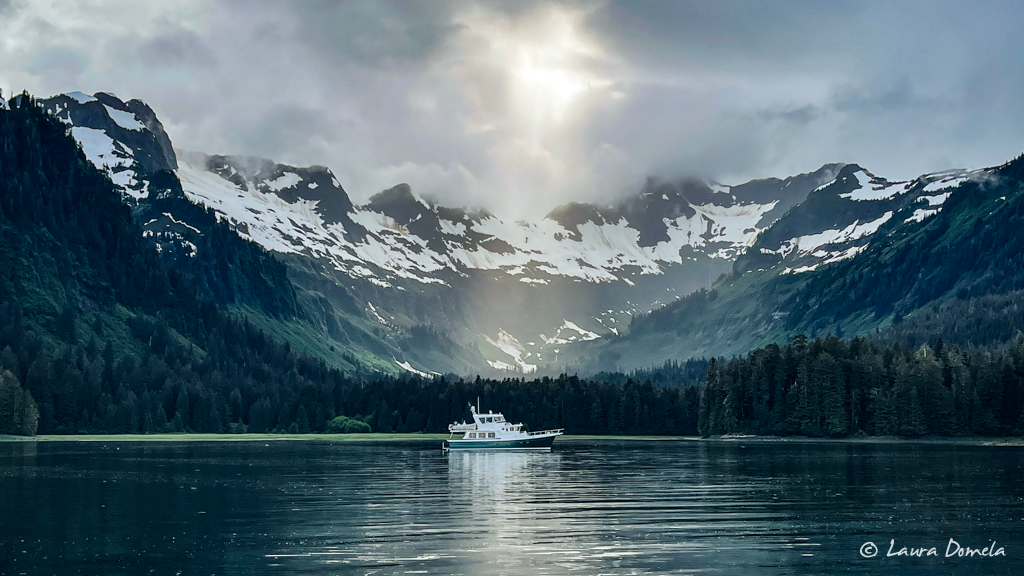 The weather cleared up somewhat and is supposed to get sunny, and maybe even downright hot (for SE Alaska) over the next few days. Tomorrow we'll head across Stephens Passage and into Tracy Arm and Ford's Terror for a few days. Fingers crossed for sun!