More sun as we left Ketchikan! We stopped at the fuel dock and filled up all of the things — diesel, dinghy gas, and propane — and then continued on our way.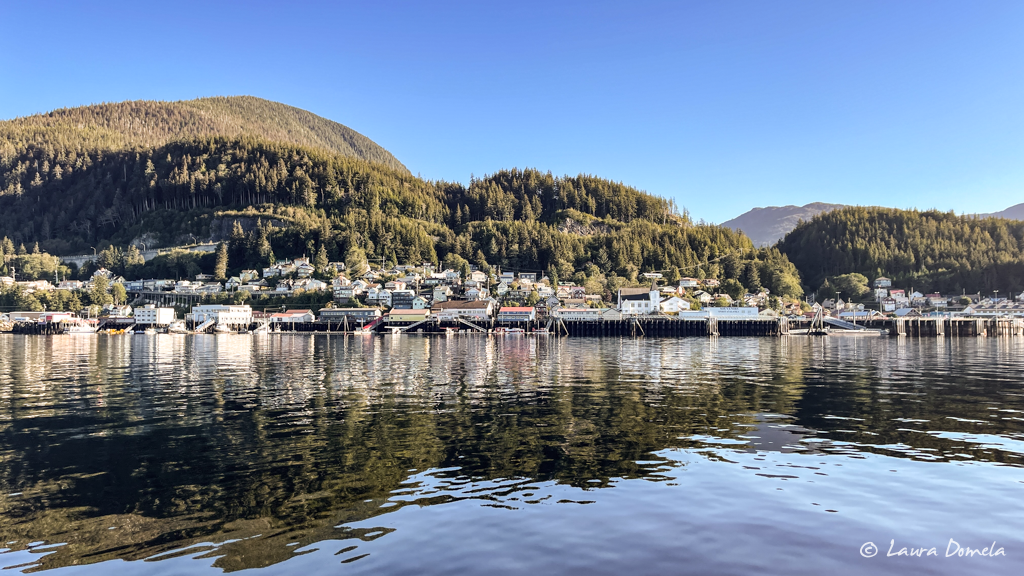 The night before we left Ketchikan, we grilled up the last of our king salmon and served it over rice with soy sauce, Japanese seaweed paste, green onions, and a side of sautéed zucchini. Yum!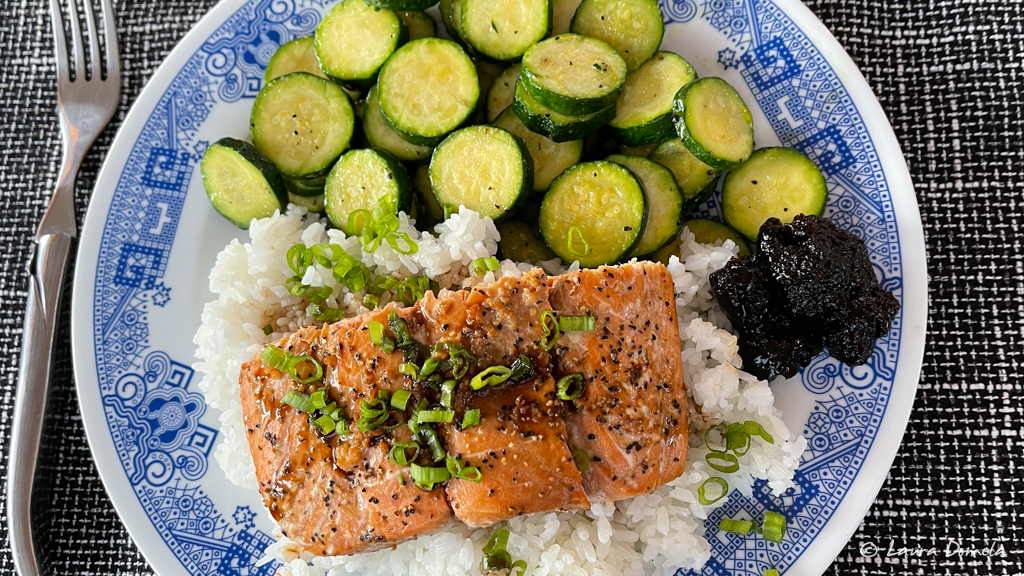 Normally when we head south we stop for a night in Foggy Bay before crossing Dixon Entrance, but we wanted to keep with the recent theme of visiting new places, so we opted for Judd Harbour on the south end of Duke Island. Pretty, and a bit wild with many windblown trees, nothing too tall. We saw geese, herons, sea lions, and a handful of other types of water birds.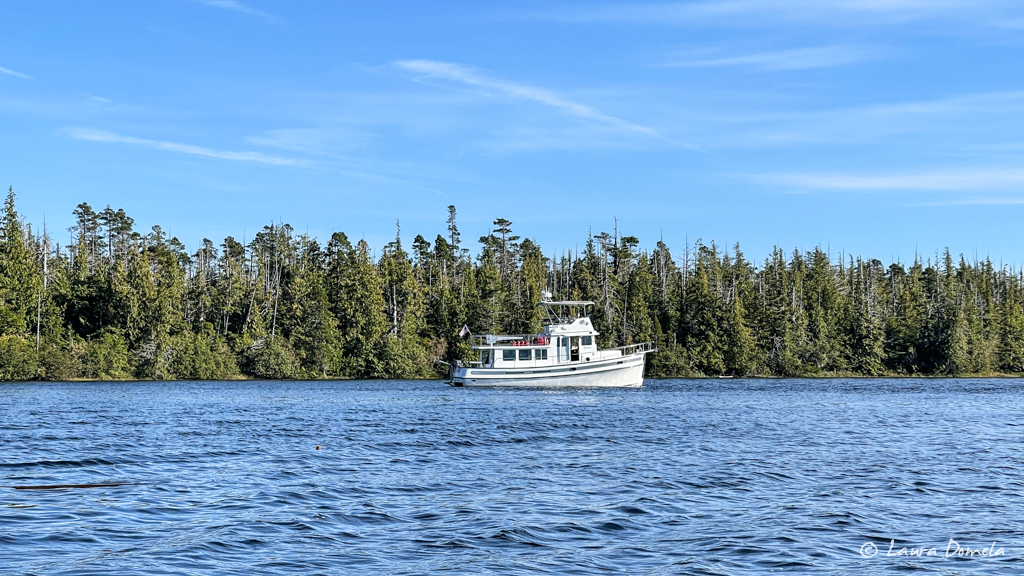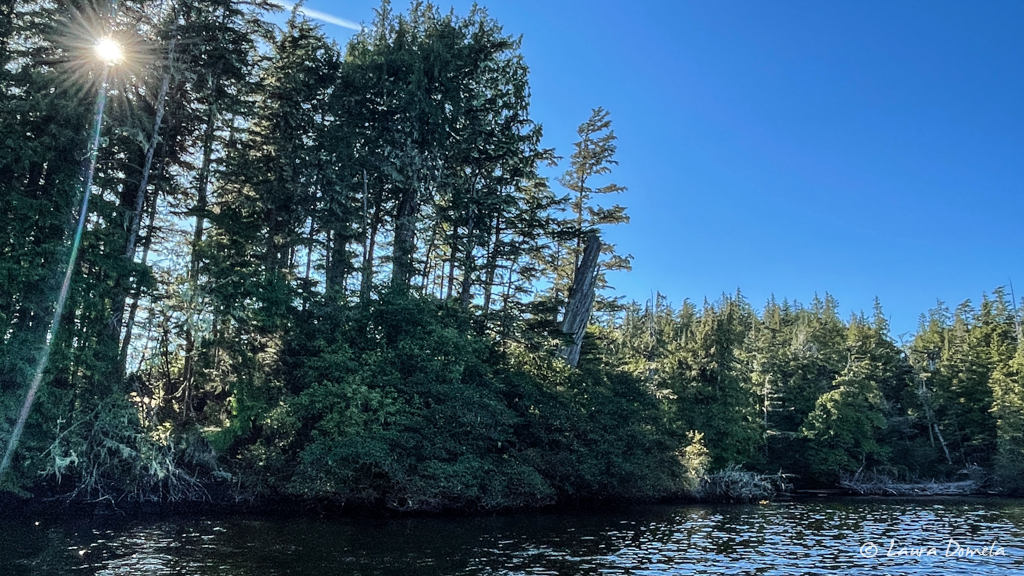 We used the leftover king salmon from dinner the night before and made some sushi rolls with avocado, cucumber, salmon, and a spicy sauce. We also used some of our frozen lingcod and made a ceviche with tomatoes, jalapeño, avocado, red onion, lime, and a little homemade hot sauce, served with tortilla chips. Unconventional dinner, yes, but very tasty!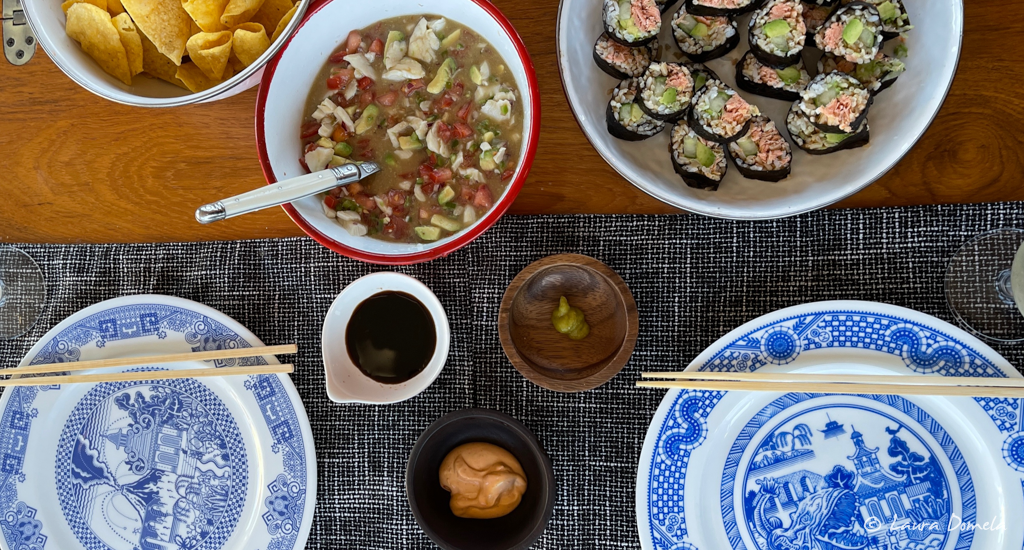 After dinner we took our glasses of Prosecco up on the top deck and watched the sun go down.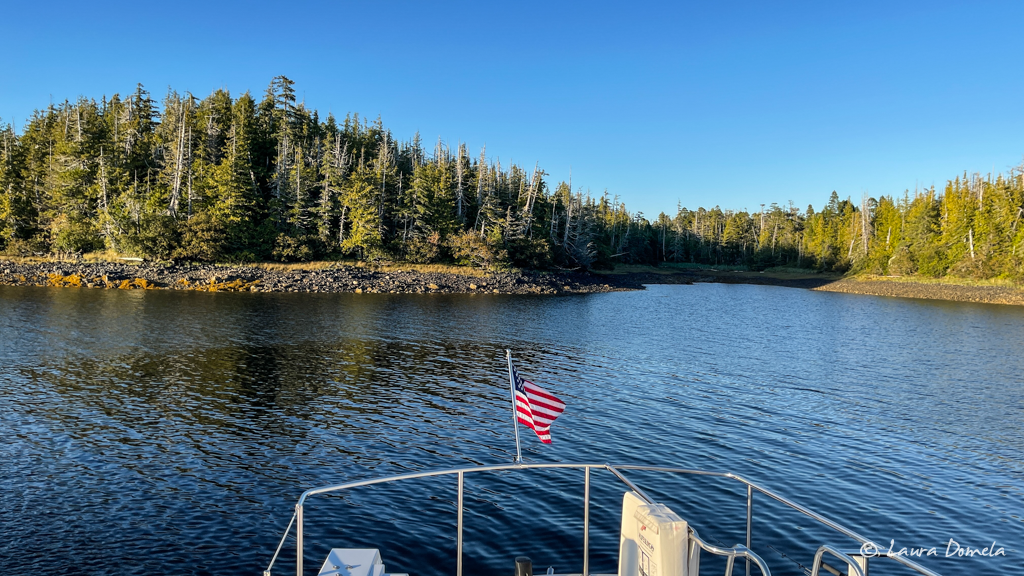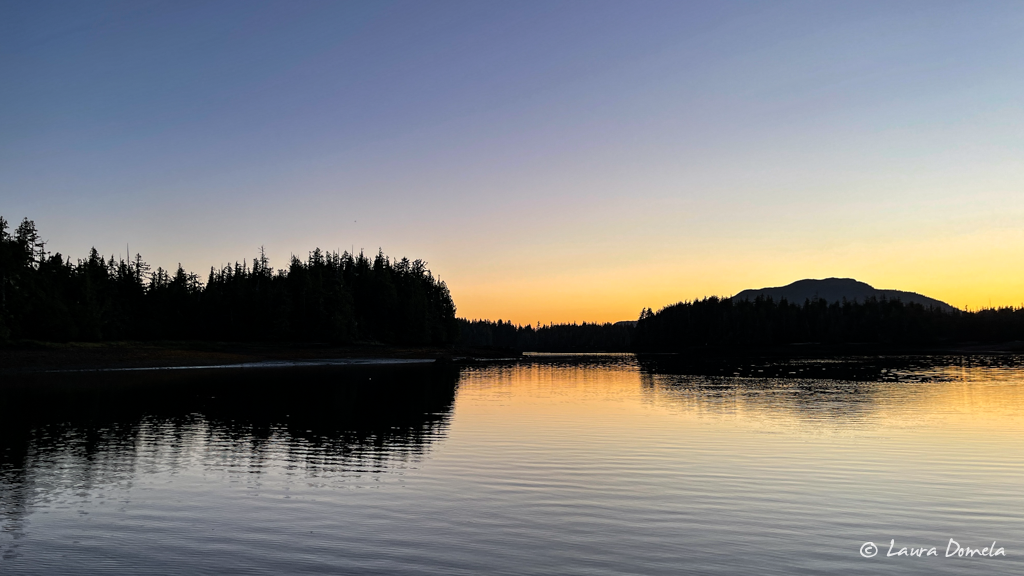 It was perfectly clear when we went to bed, but in the morning we woke to socked in fog. A good sign for a calm crossing of Dixon, but not so much for visibility.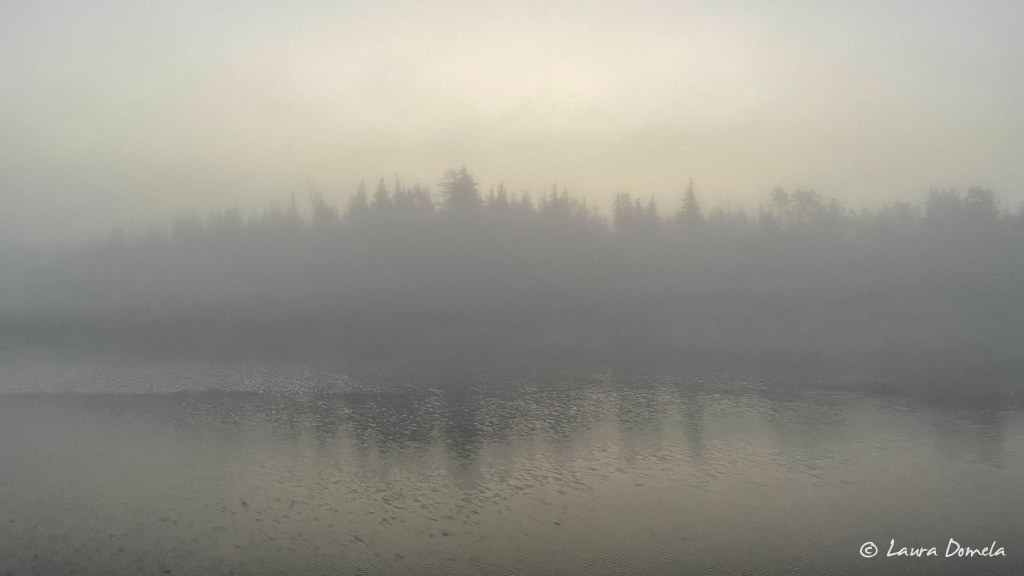 Luckily it was concentrated in our little cove and mostly cleared as we got out into the bigger water.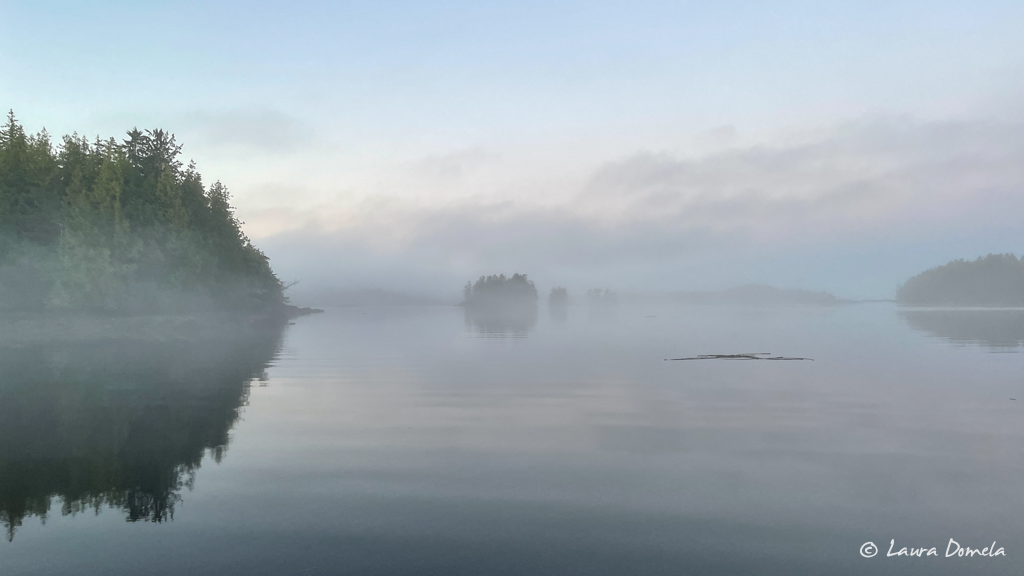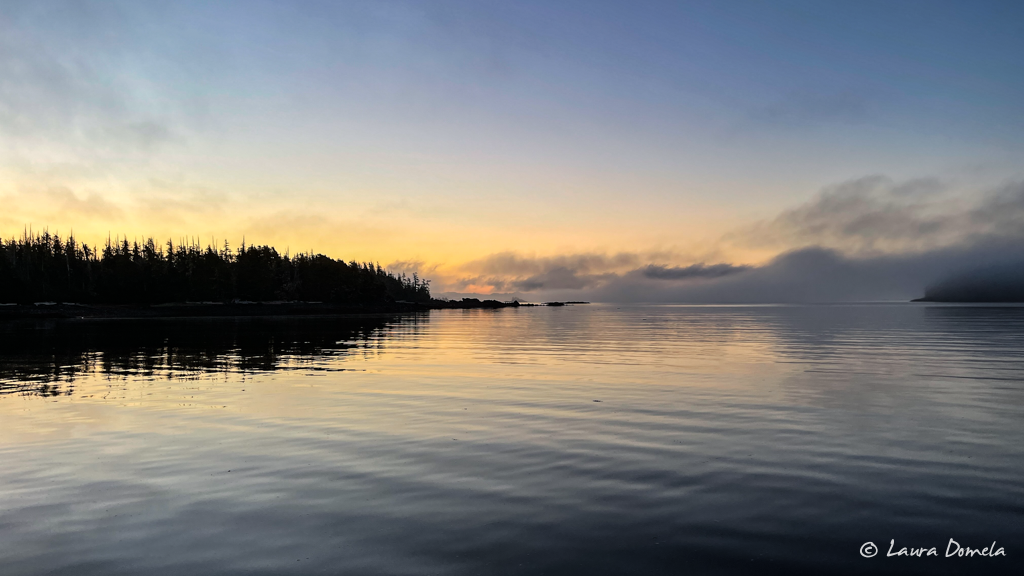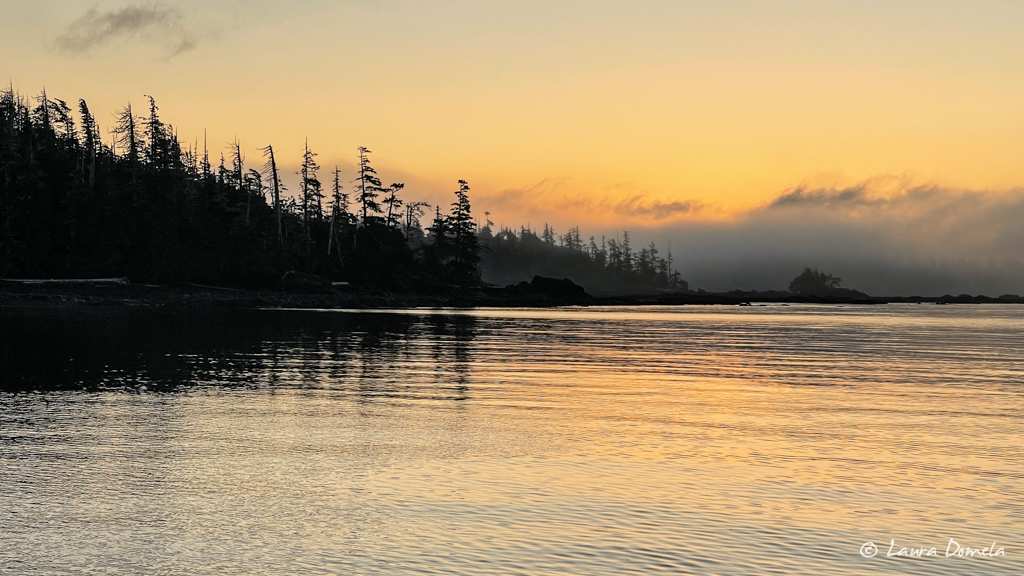 Beautiful sunrise as we headed south!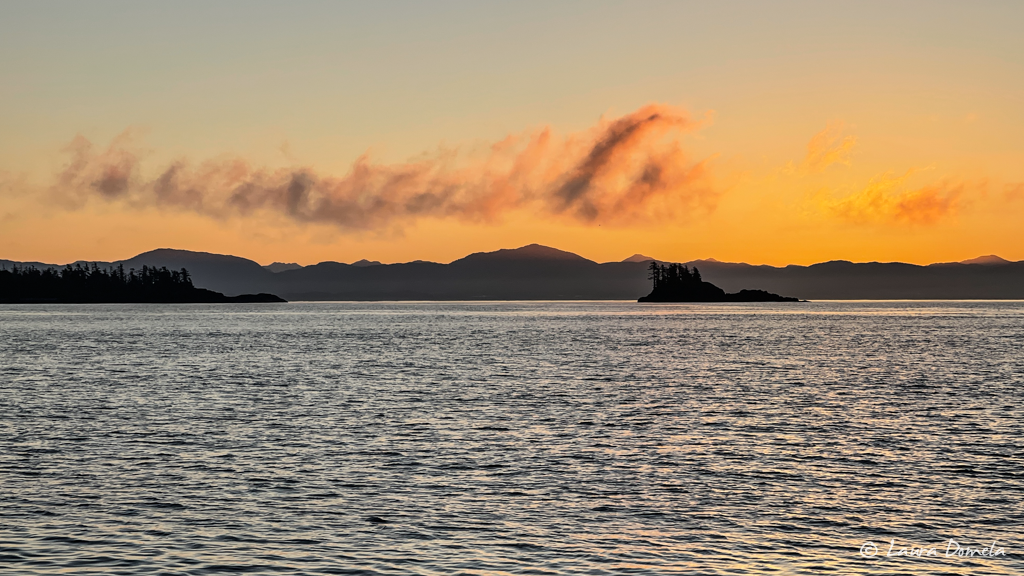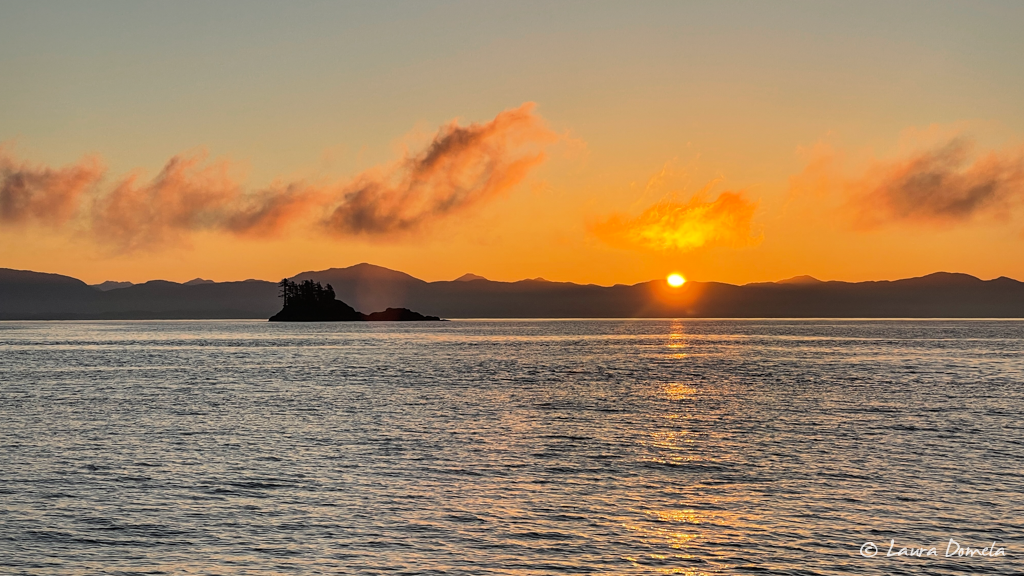 Today's Dixon crossing was easy and chill, like most of them have been. (This was our 14th crossing! Hard to believe.)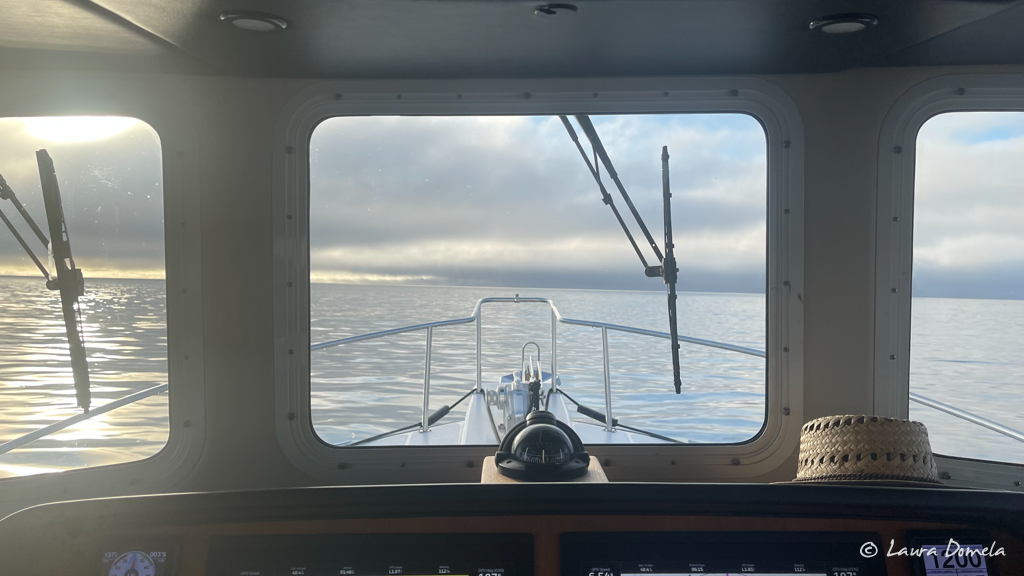 The fog returned though, and it became more important to pay attention to radar (and gigantic logs) as we made our way to Prince Rupert.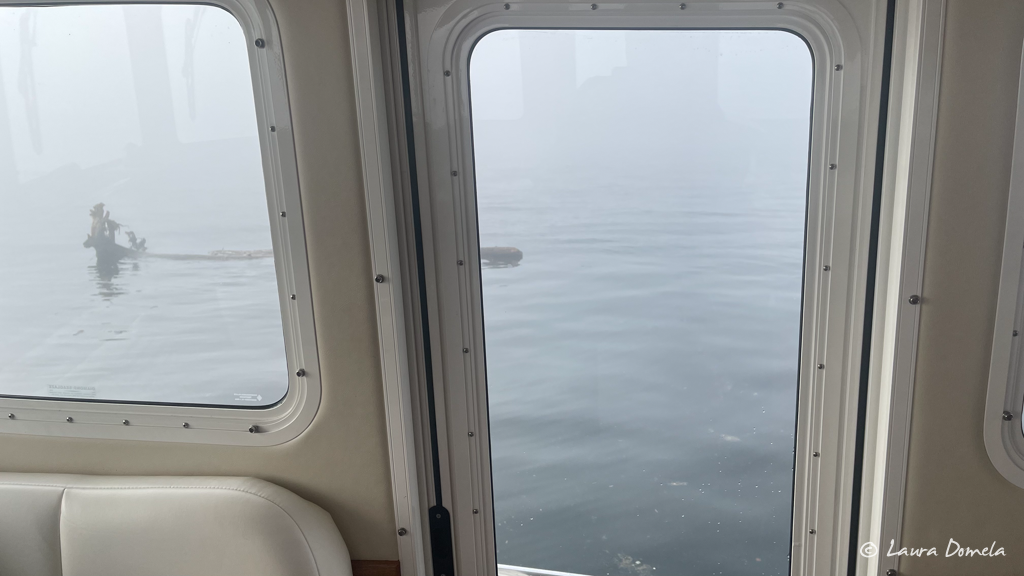 We're here at Cow Bay Marina now…already did our grocery shopping, and decided instead of staying two nights, we'll just stay one and head out tomorrow morning. I think we'll skip Grenville Channel again this year and do some of the "inside of the outside" like we did in 2017 (only in 2017 our weather was terrible and we hardly saw anything…it should be better this year!)