We left Campbell River late in the morning to so we wouldn't have to slog through 7-8kts of current against us…we had a little until we were a ways past Cape Mudge, but it wasn't much of an issue. The weather was glorious, and again with the calm calm conditions on the Strait of Georgia.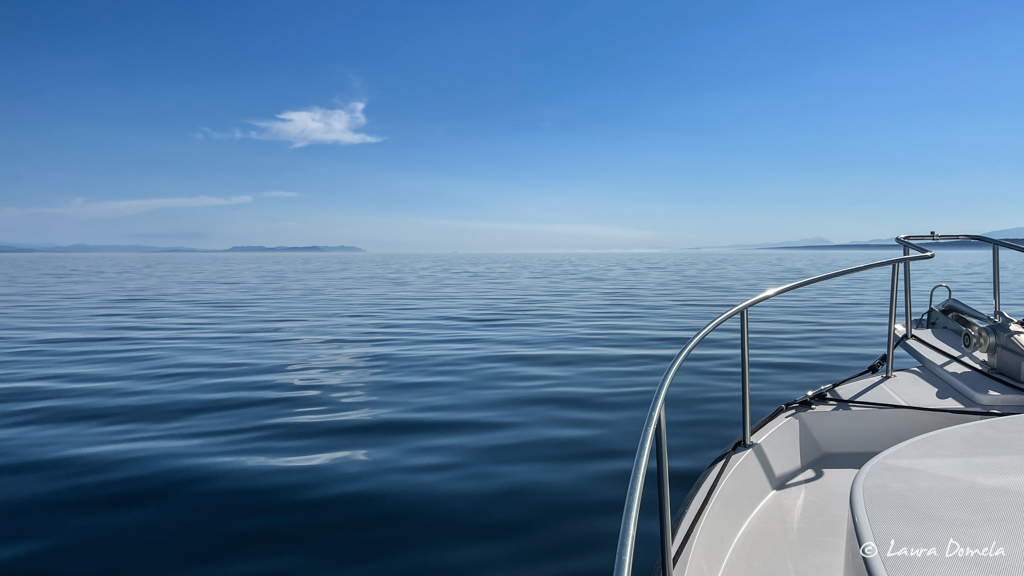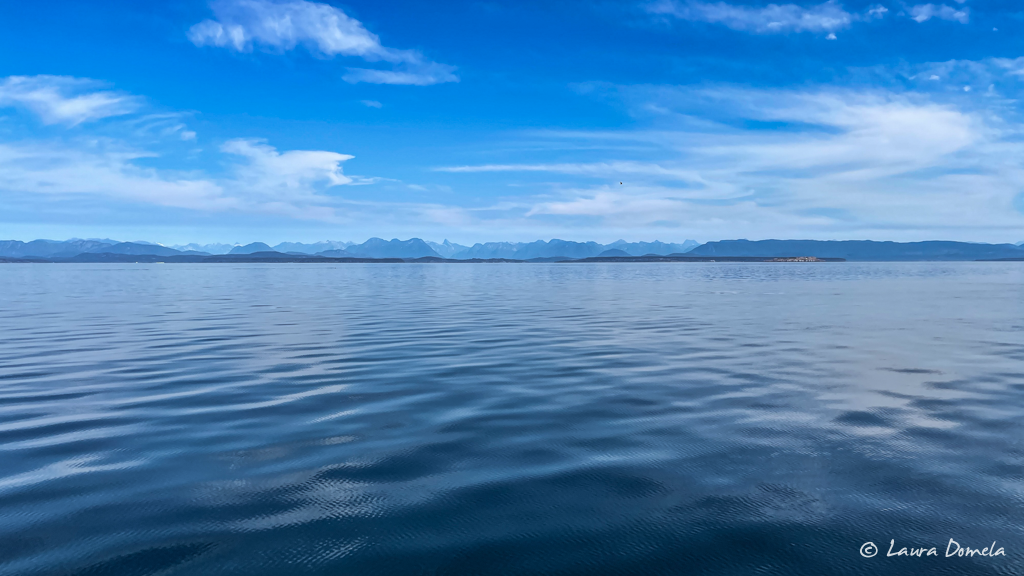 We decided to stop for the night just behind Sandy Island, which is a little bit south of Comox. What a great spot! We took the dinghy to shore and hiked around a bit, but there's much more shoreline to explore than we covered!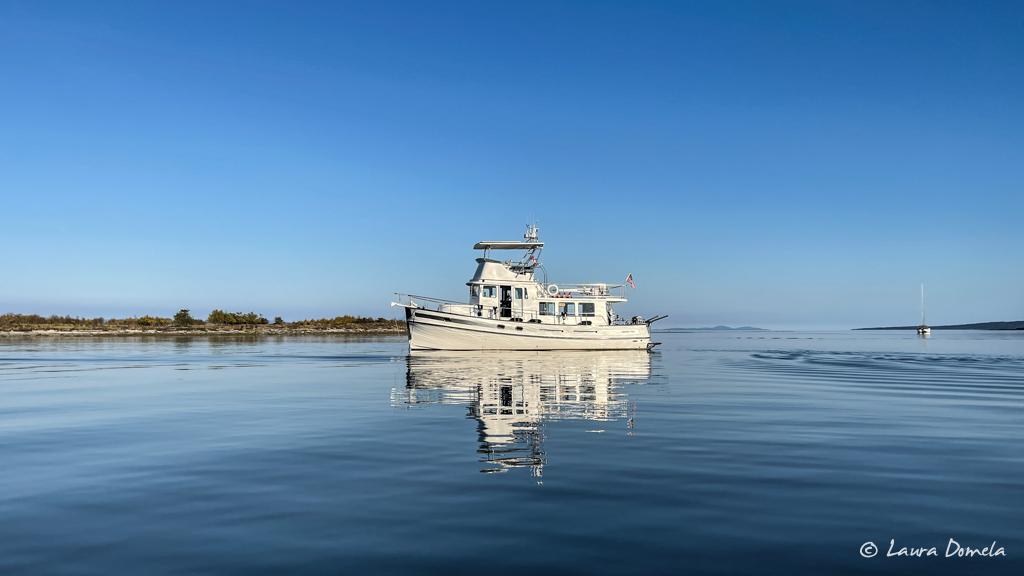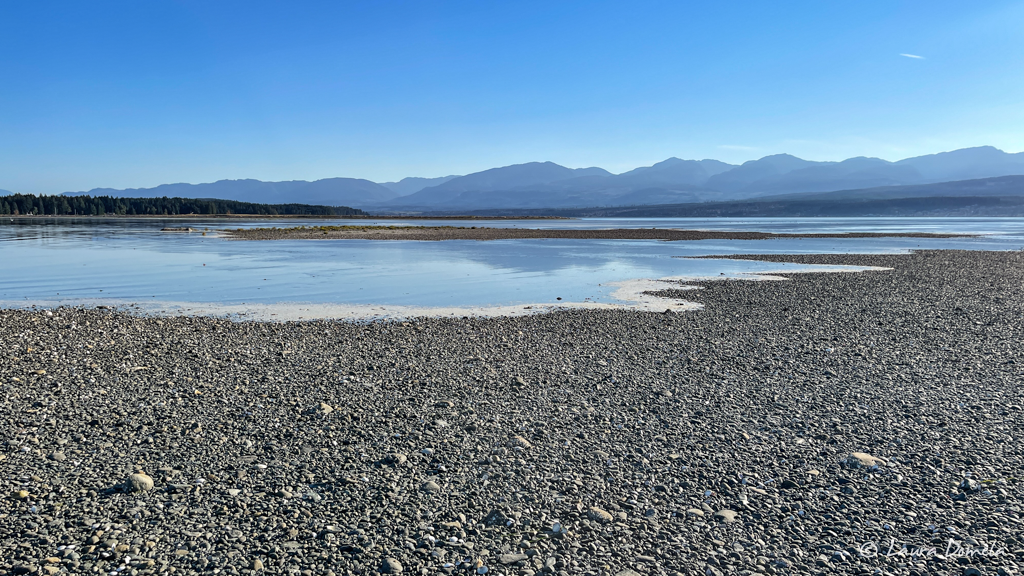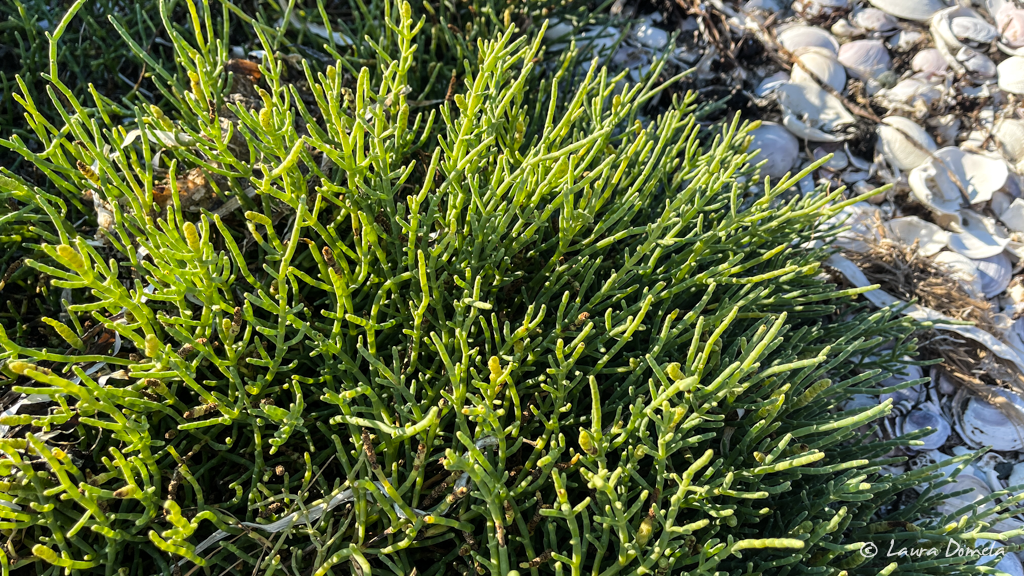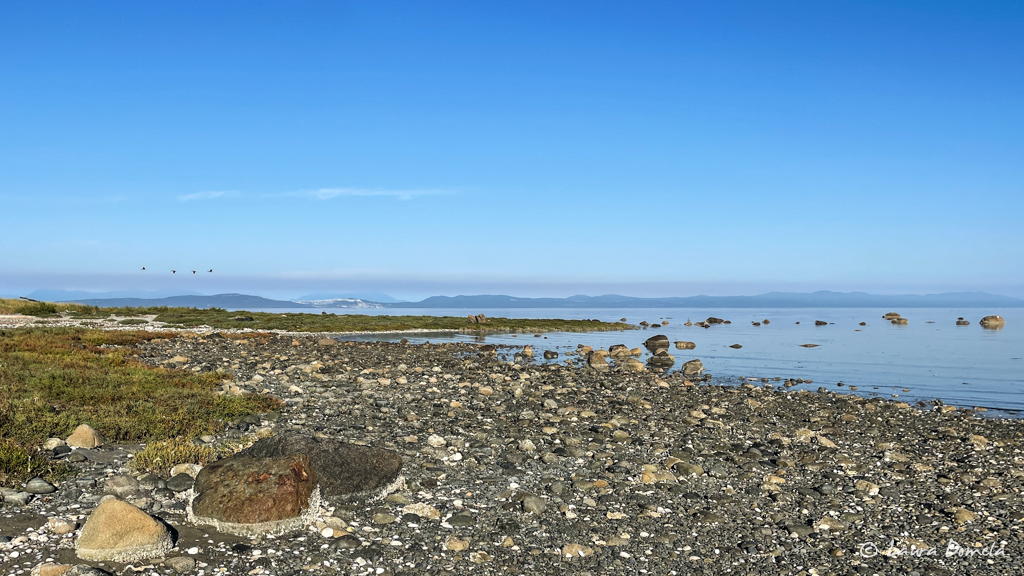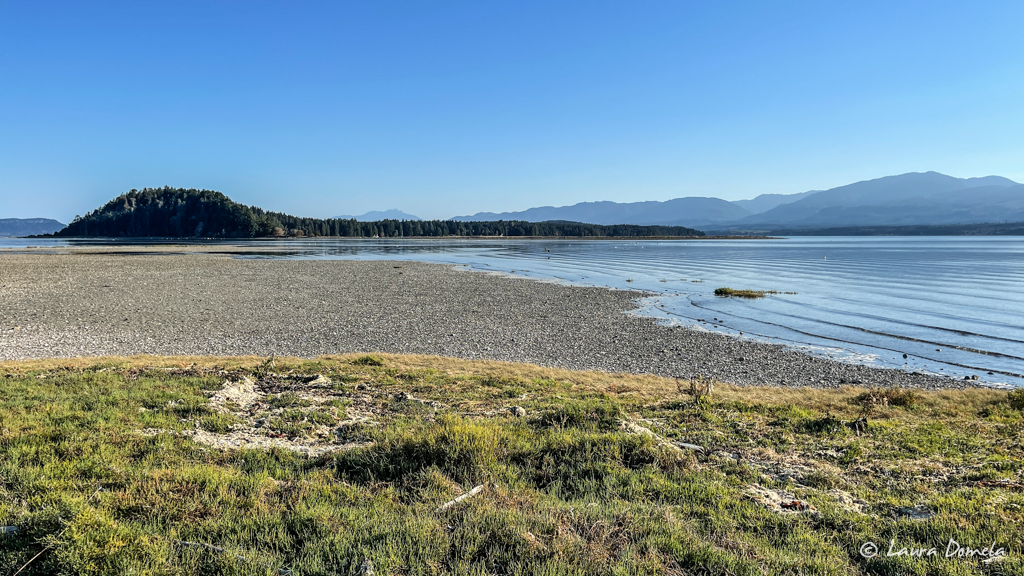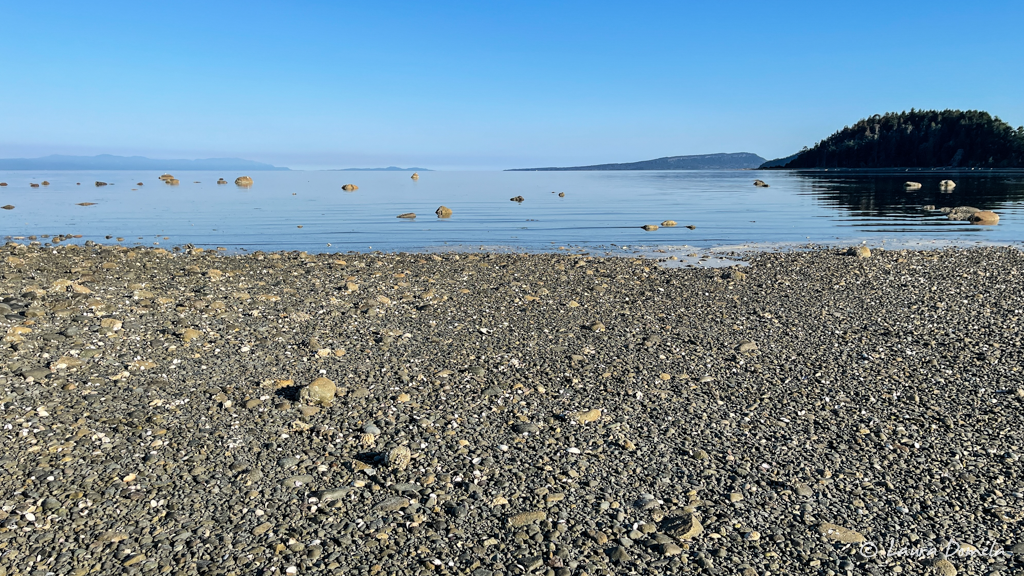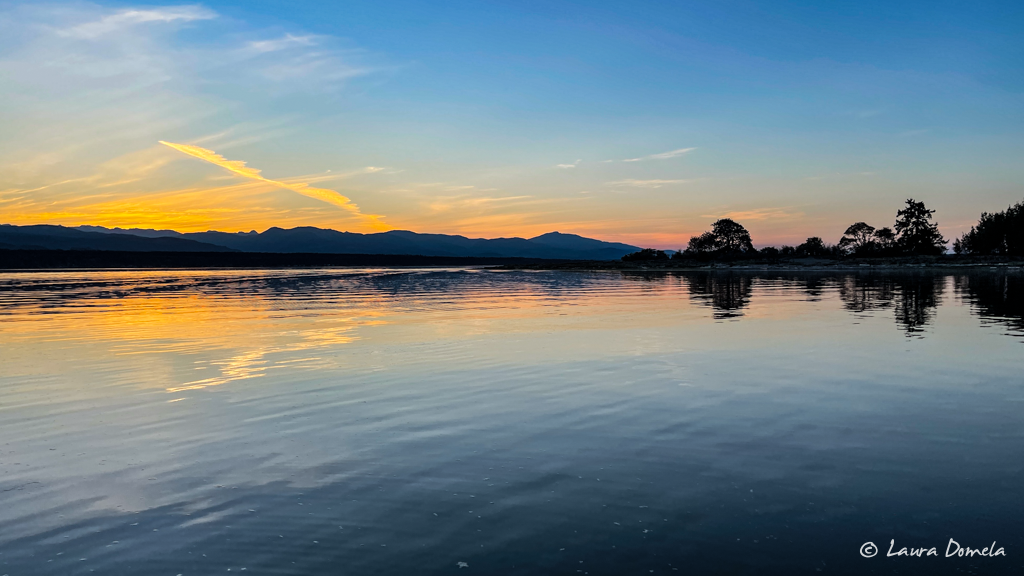 Back on Airship we made a couple of pizzas for dinner (leftovers for brunch the next day). Wild mushrooms with spinach, garlic, fresh mozzarella and truffle oil, and pepperoni and calabrese with tomato sauce, spinach, fresh basil and fresh mozzarella. Both were delicious!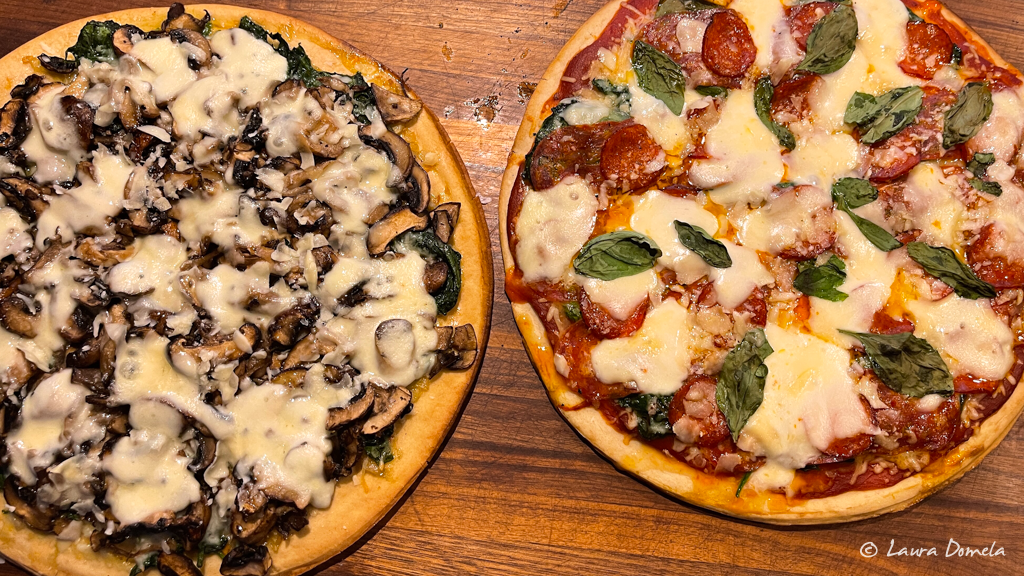 The next morning we pulled anchor and headed south toward Nanaimo.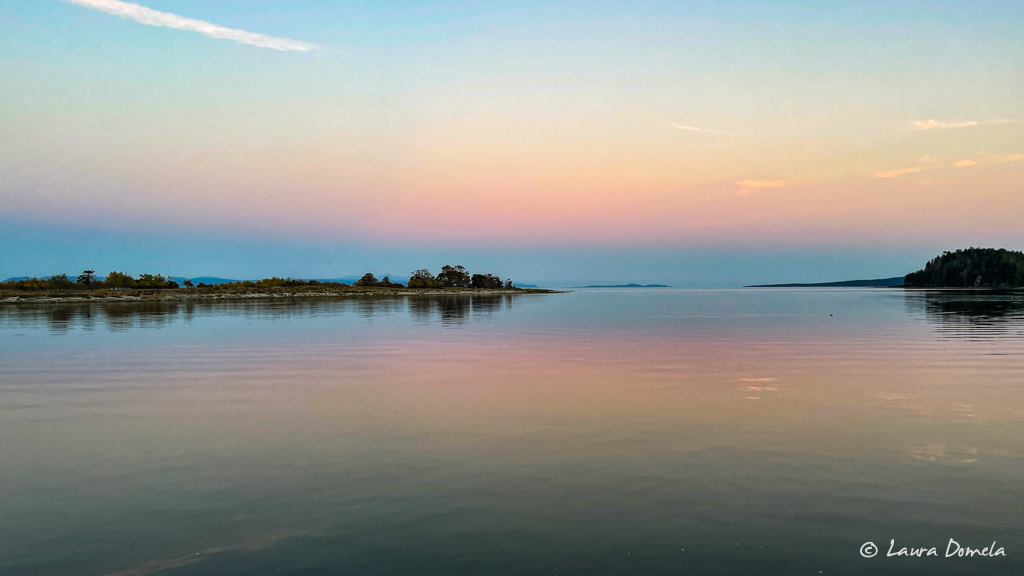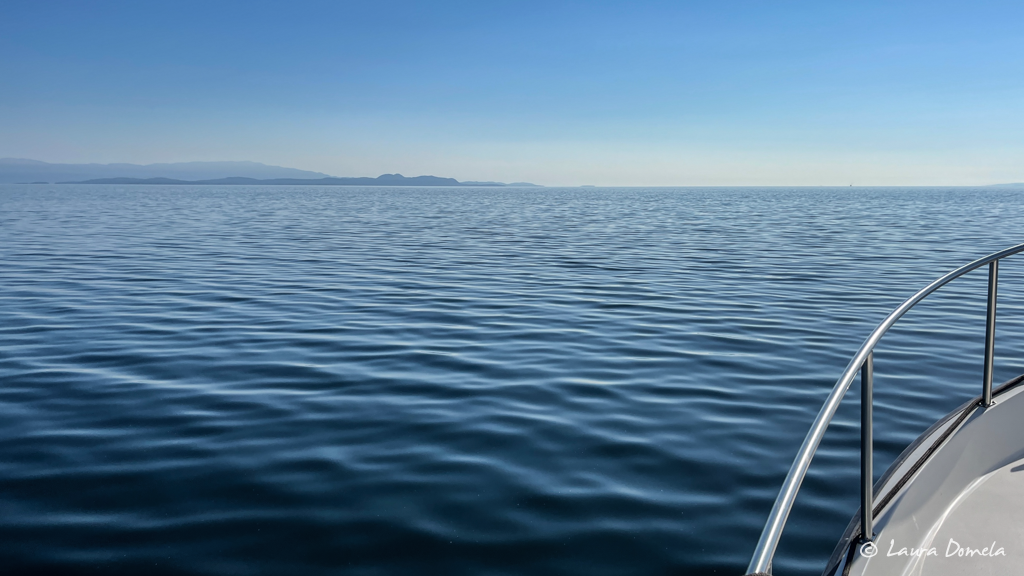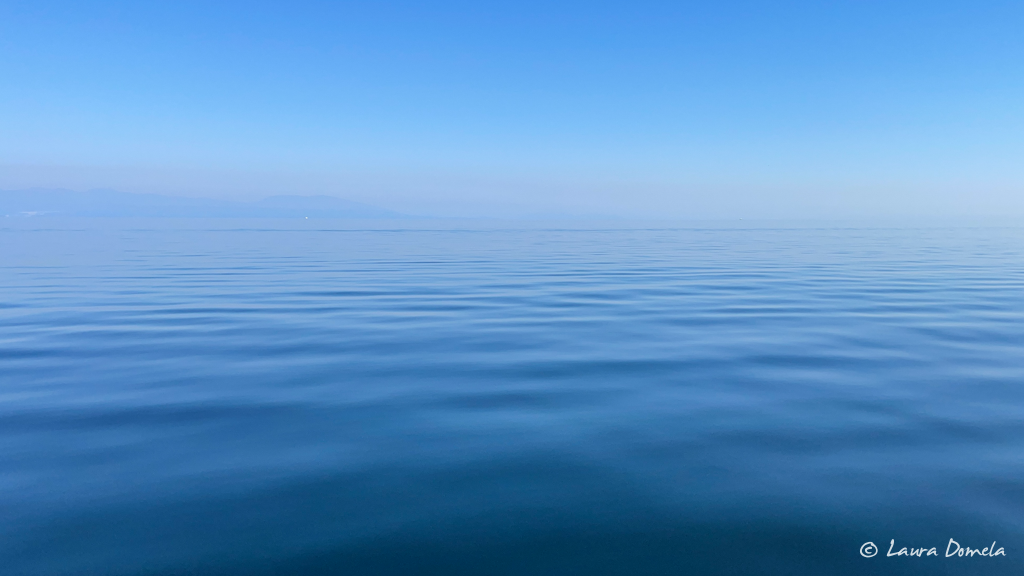 We went in to Mark Bay just inside Newcastle Island to see if there was any room to anchor nicely, but there really wasn't, so we headed over to the dock. ($20CA for the night, no power)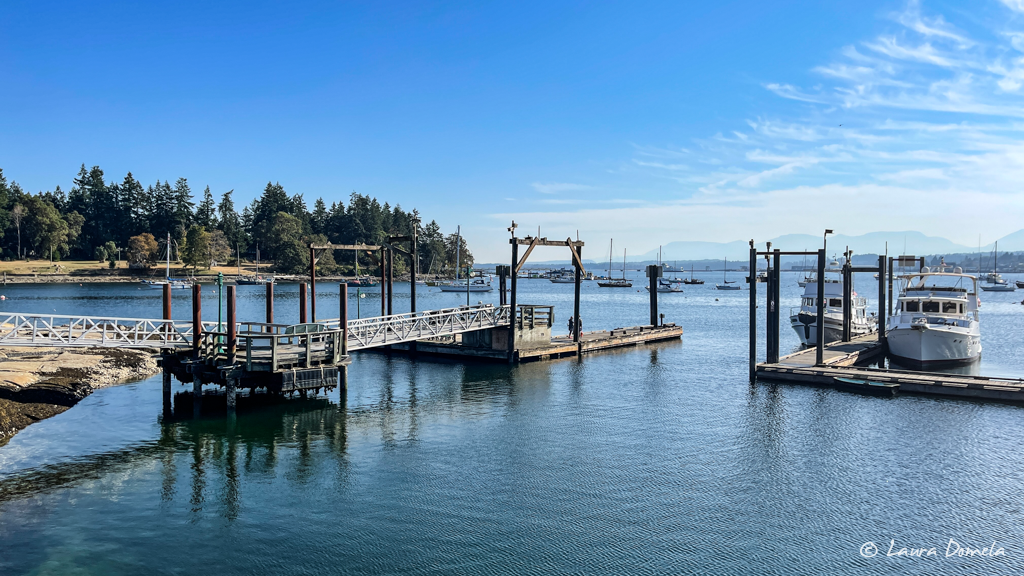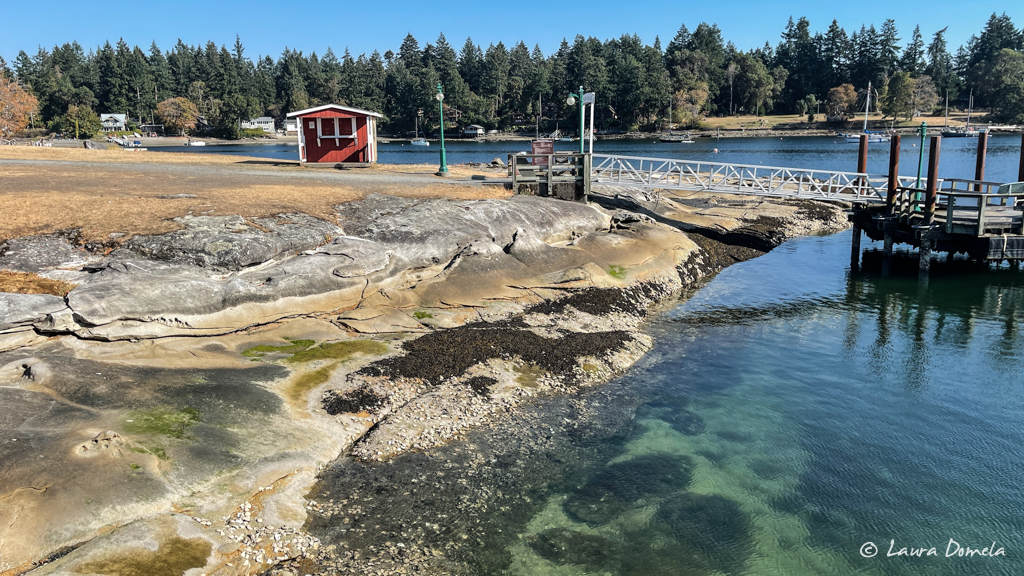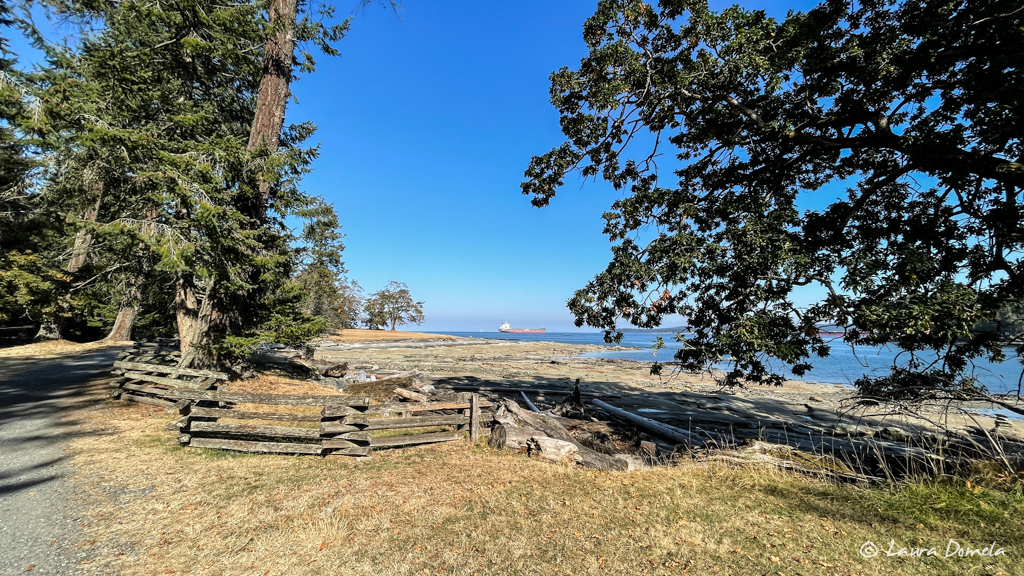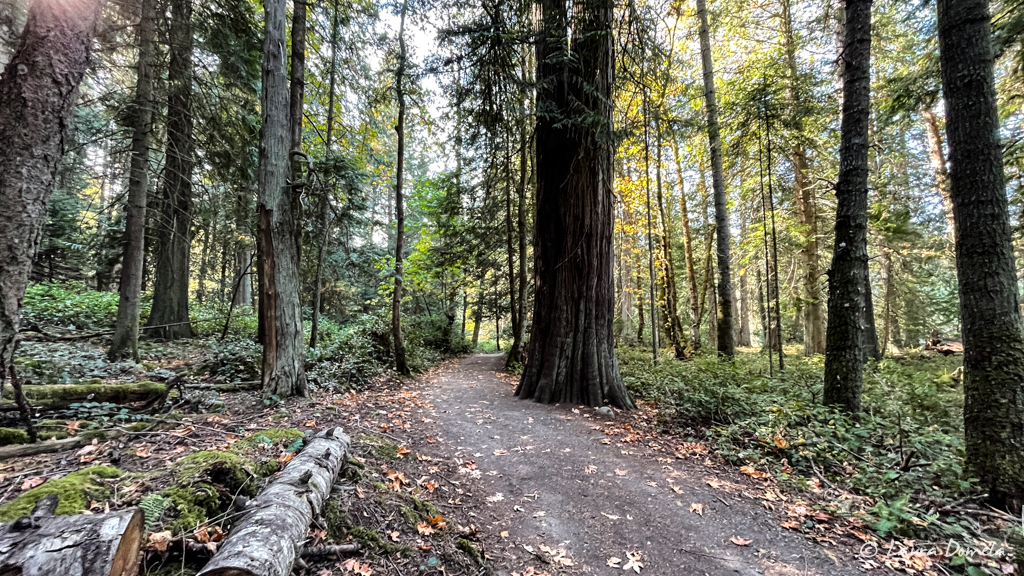 It's strange to be around so many other boats all of a sudden! And there's even a city skyline view from here! Returning to civilization is always a bit alarming after being in SE Alaska all summer.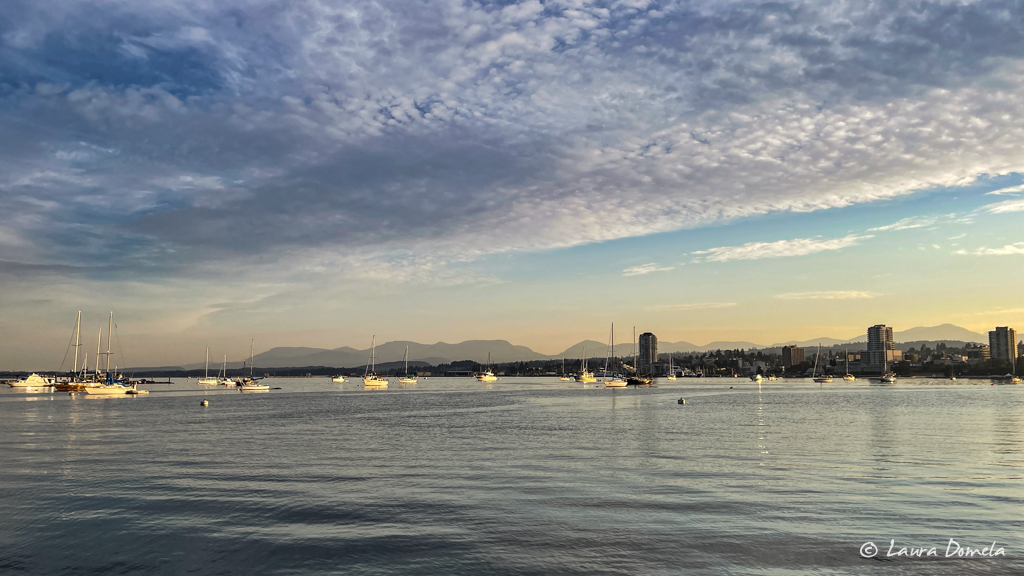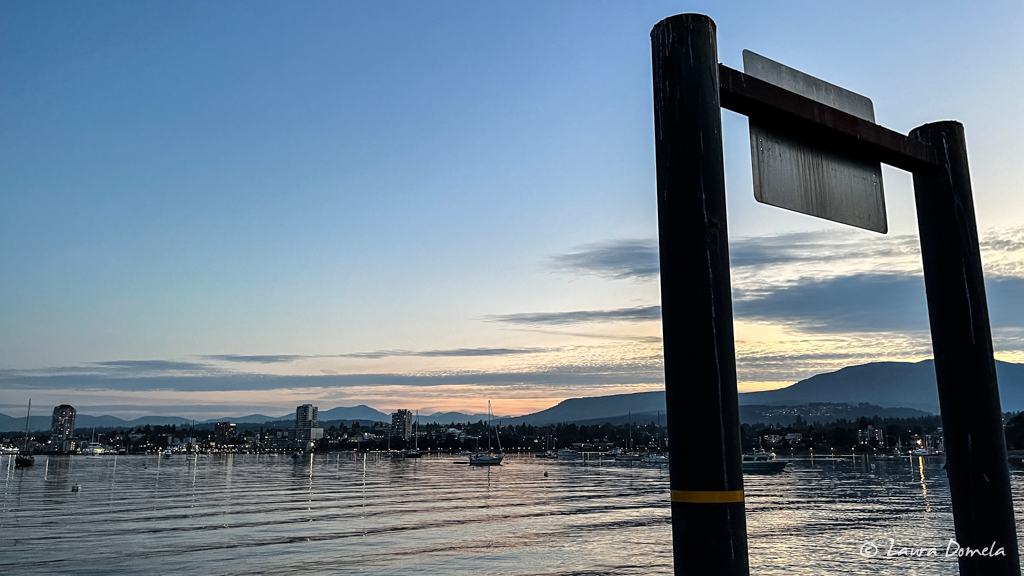 In the morning, we didn't leave until about 11:45am to time Dodd Narrows for near slack. We were about an hour early, which was probably good because we were able to slot right in ahead of these three tugs towing and maneuvering miles of logs through the narrows! I would not want that job, that's for sure.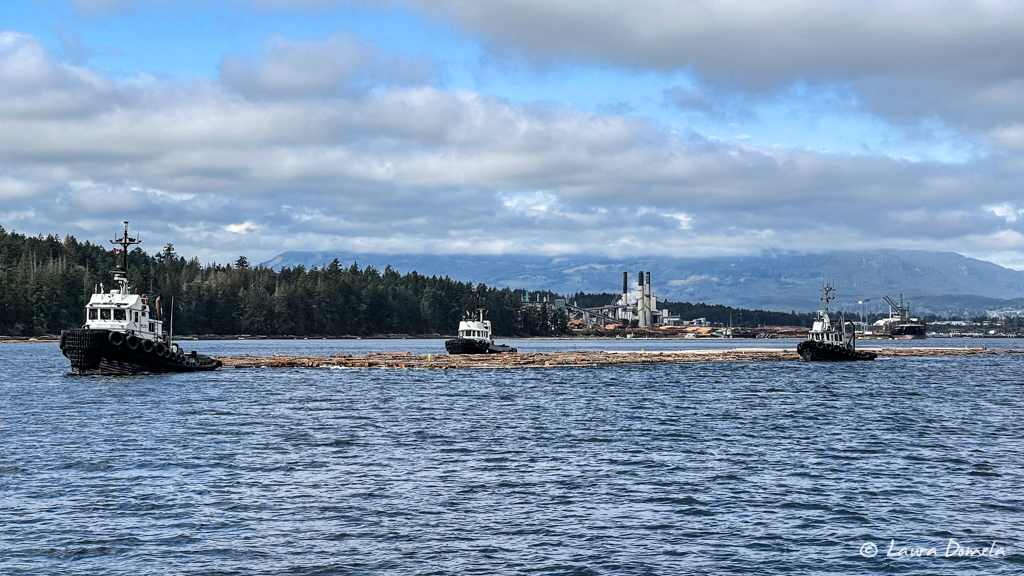 We could hear a bunch of mayhem on the radio behind us…there were two other Nordic Tugs going through a bit after us and it's possible that one of them squeezed in beside the tugs/logs (Dodd Narrows is quite narrow!), and someone else on the radio came on and said something like "kind of a dick move by the Nordic Tug" and we were glad we were far ahead of all of that by then, so it was clear that it was not us! 🙂
We thought we'd give Princess Cove (on Wallace Island) another shot…we tried to stop there last summer on our way south but it was completely packed! This time, it was busy, but there was still room for us. The norm is to stern tie here so more boats can fit…it's a long narrow anchorage without a ton of swinging room.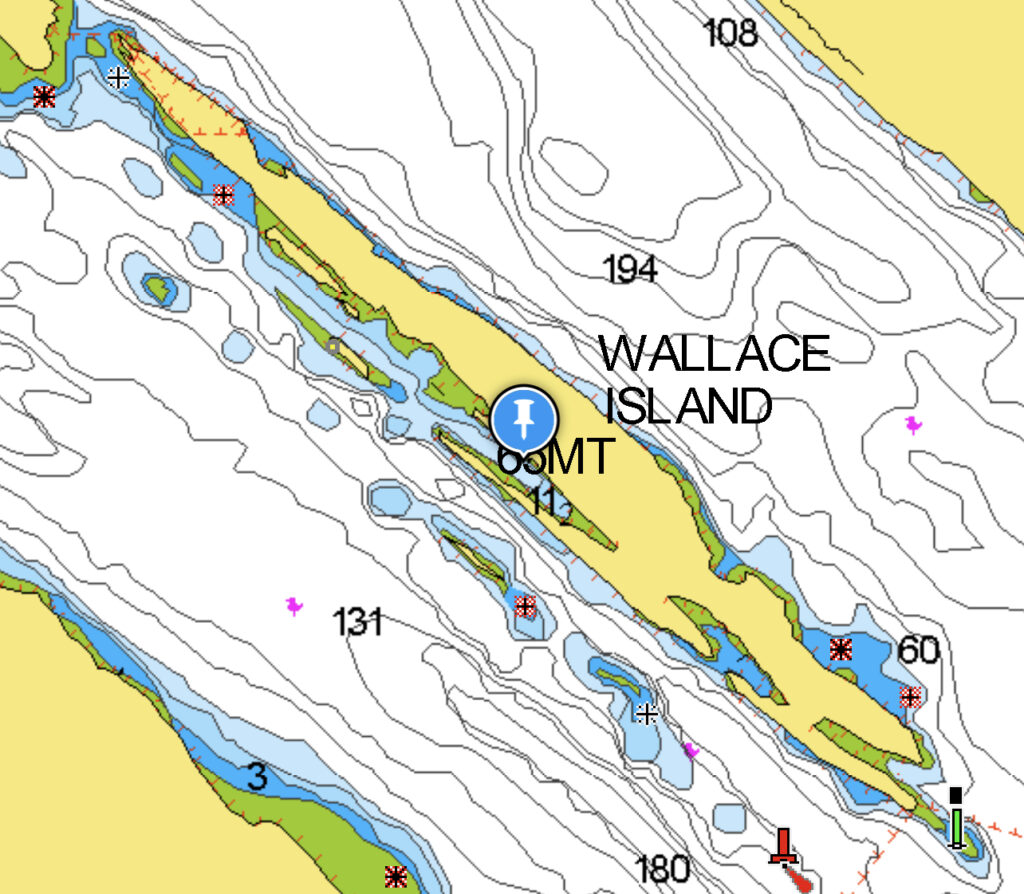 We pulled into a spot between a sailboat and a smaller Bayliner, and the guy from the sailboat had just finished his own stern tie and rowed over to see if he could take our stern line to shore for us. Super nice! His name was David and we chatted a bit…he said he single hands and someone in the last place he was helped him so he was just paying it forward.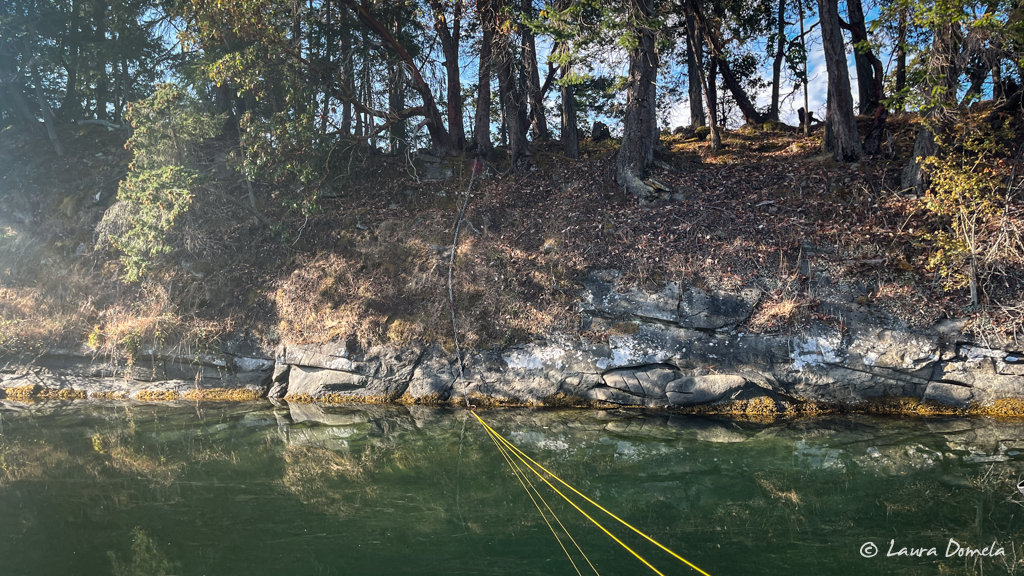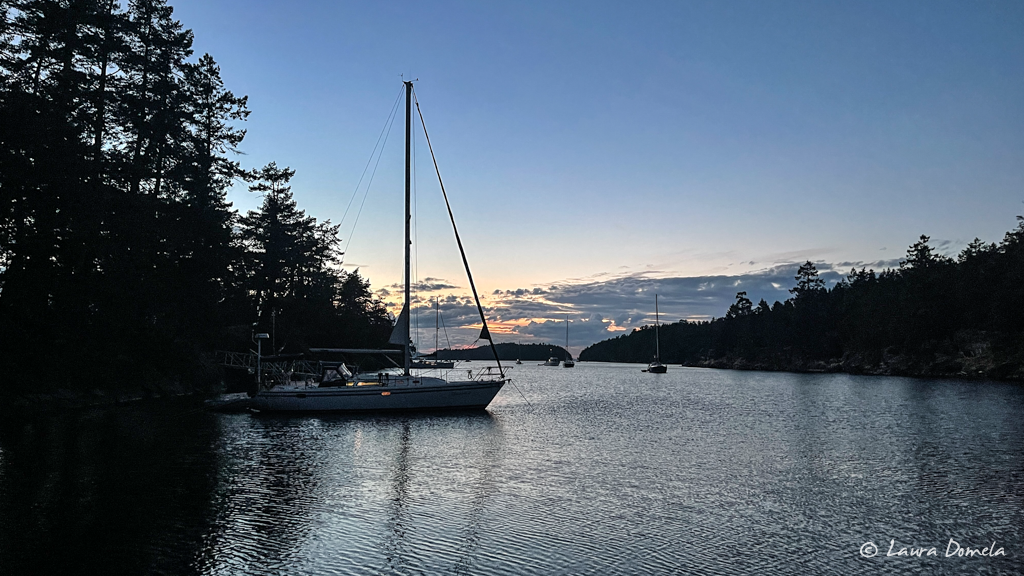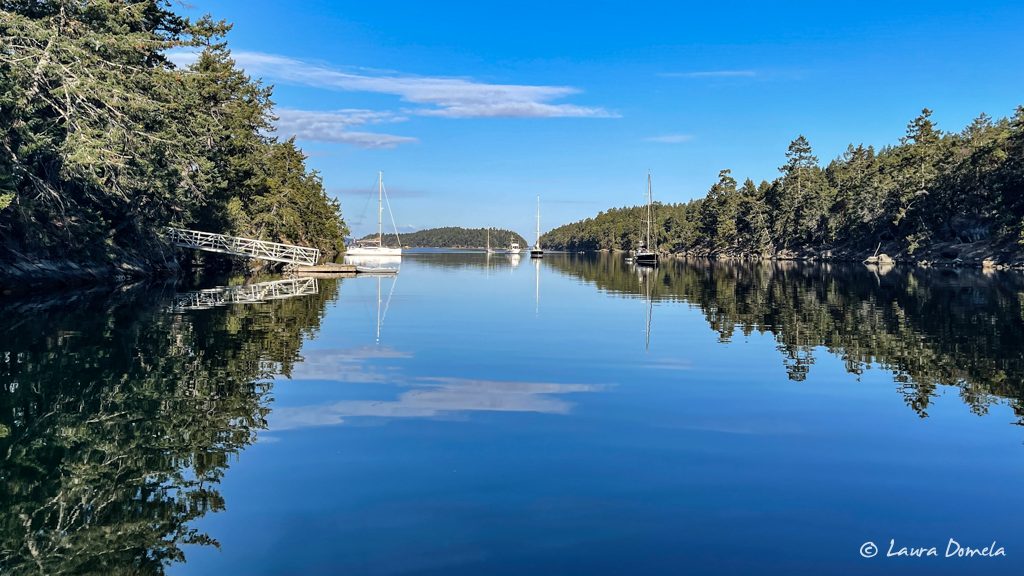 We pulled our stern line and anchor and motored about 12nm from Princess Cove over to Ganges on Saltspring Island. We got a spot at the Ganges Marina, walked to town and grabbed a few things from the store (milk, eggs, spinach, Prosecco, and a wheel of Saltspring Island goat cheese) to make it a couple more days while eating up the rest of our non-approved veggies before transiting into the U.S.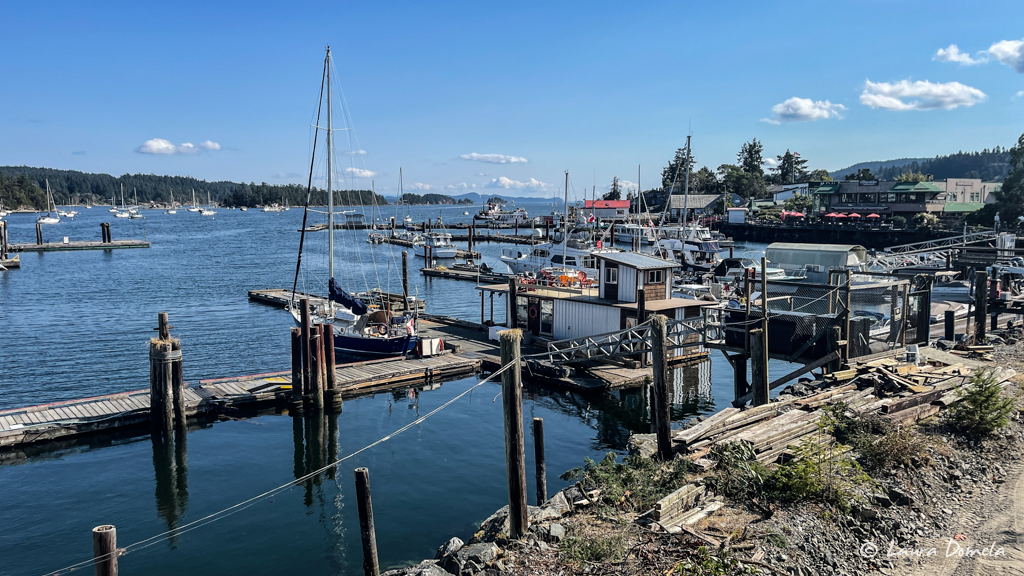 After Ganges, we decided to head to Saturna Island, originally planning to go into Lyall Harbour, but changed our plan at the last minute and went into Winter Cove instead. There were only a few boats anchored when we arrived, but by dinner time there were about 10. Still plenty of room, and a beautiful view in every direction.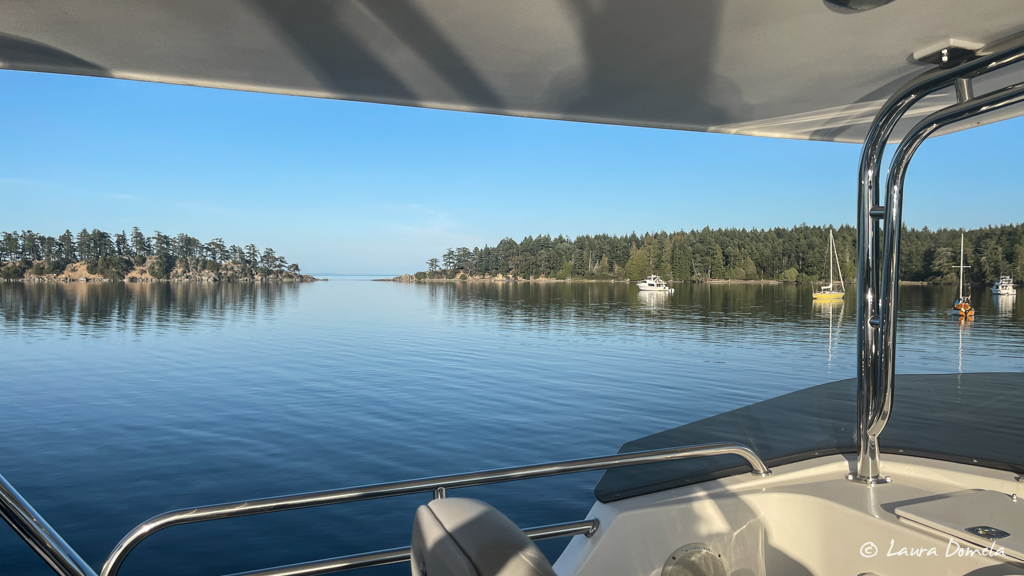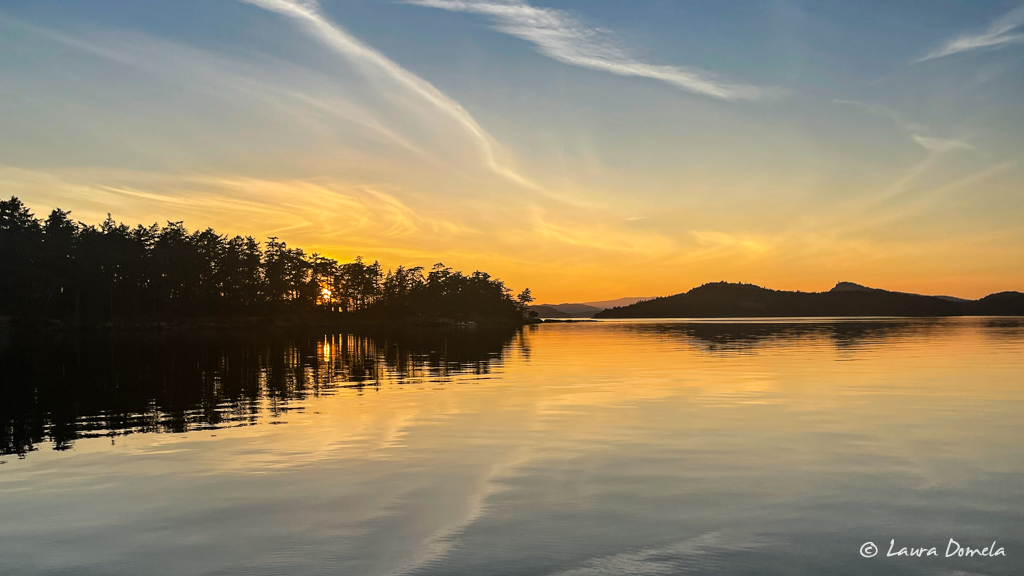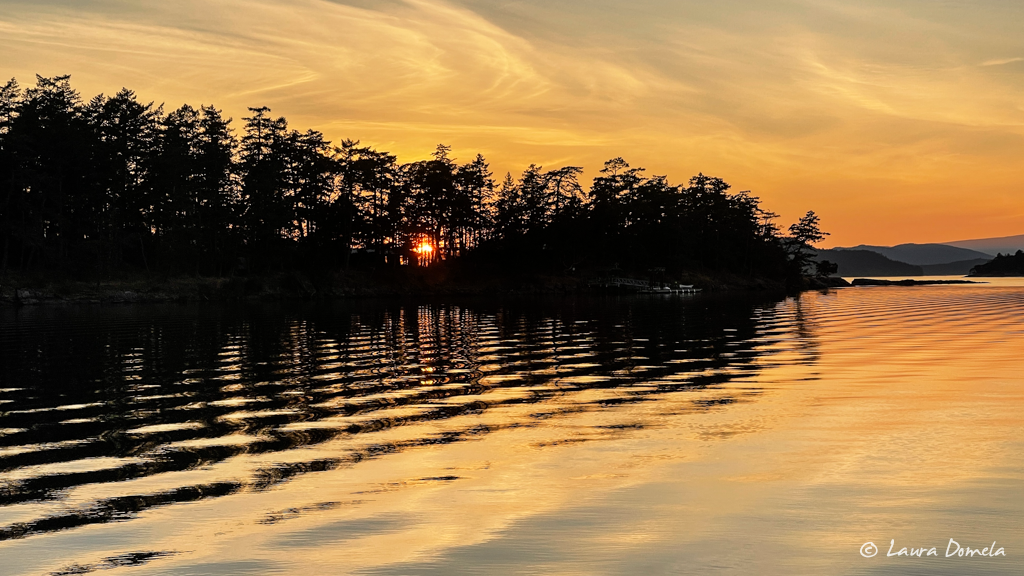 The morning light was so soft and still. We made breakfast and then pulled anchor and headed for the U.S.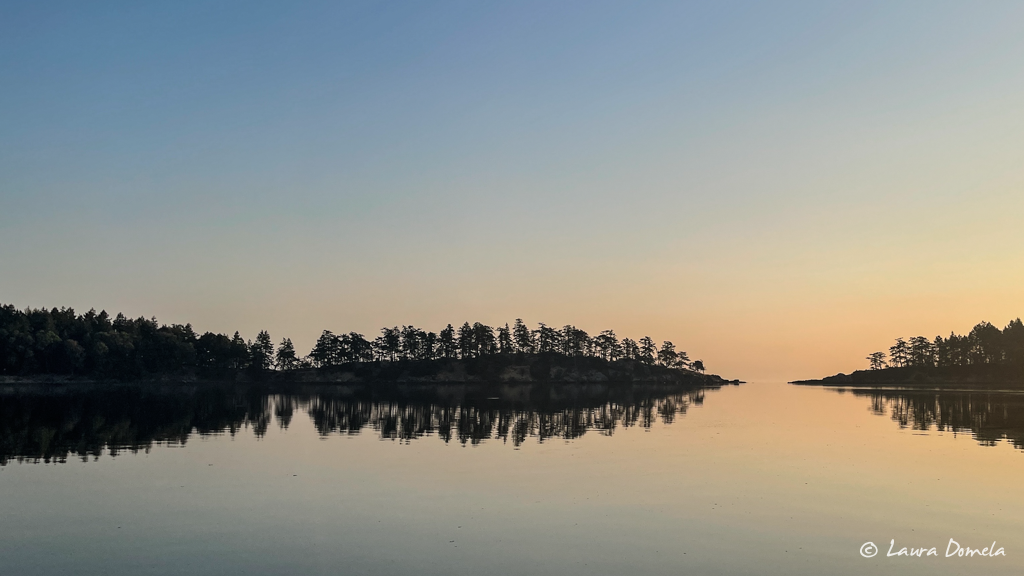 We cleared easily with the CBP Roam app and dropped our anchor in Westcott Bay on San Juan Island. We'd ordered some oysters online the day prior for dockside pickup at Westcott Bay Shellfish Co., but when we dinghied up there was no cooler on the dock as usual, so we walked up and picked them up from the cooler near the restaurant. Winter crabbing opened today, so after we picked up our oysters we dropped a couple crab traps. We may stay here a couple days before connecting with friends Julie and David (you might remember them and their boat Dog Star from last year's flotilla). After that, we'll head back to Portland for some work, a couple appointments, to get mail, and to check on our house remodel, and then likely we'll be back in the San Juans for a bit while the remodel continues.