We woke early this morning and all light station and buoy reports pointed to a nice flat rounding of Cape Caution, and that's just what we got.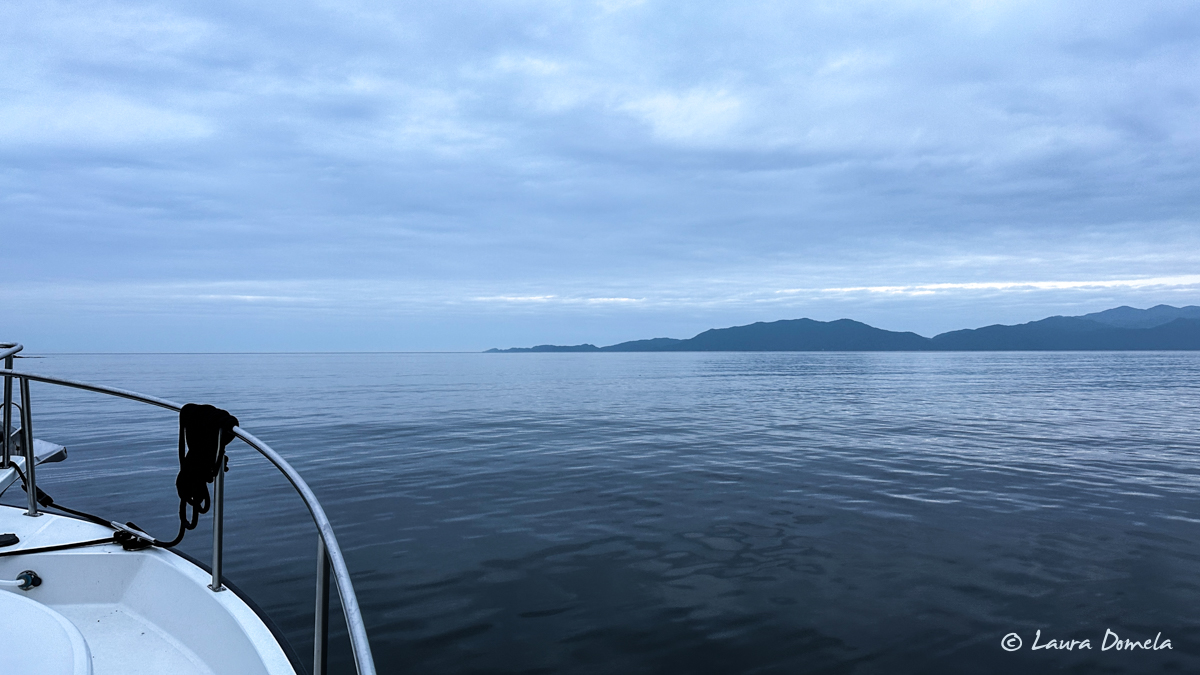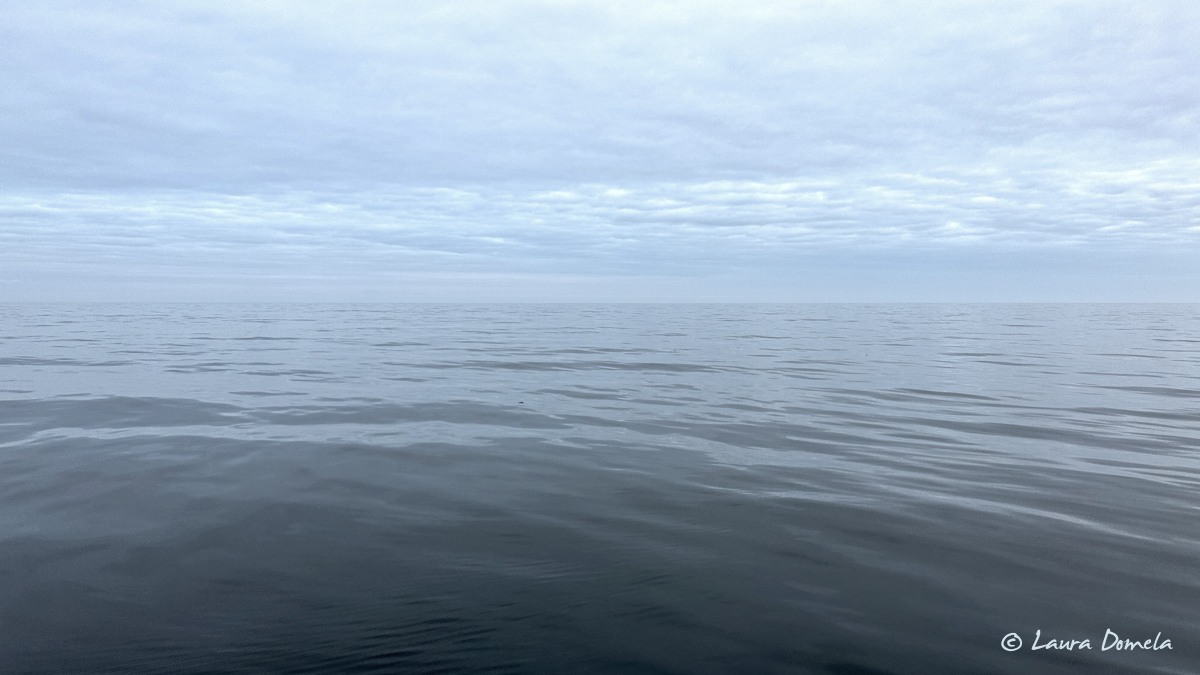 Just as we were passing Egg Island, a maneuvering seagull on port caught my eye and when I looked over, I spotted what appeared to be a sunfish! All the way up here! We turned around and went back to get a closer look and sure enough…this guy was just floating on the surface, hanging out with a couple of seagull buddies.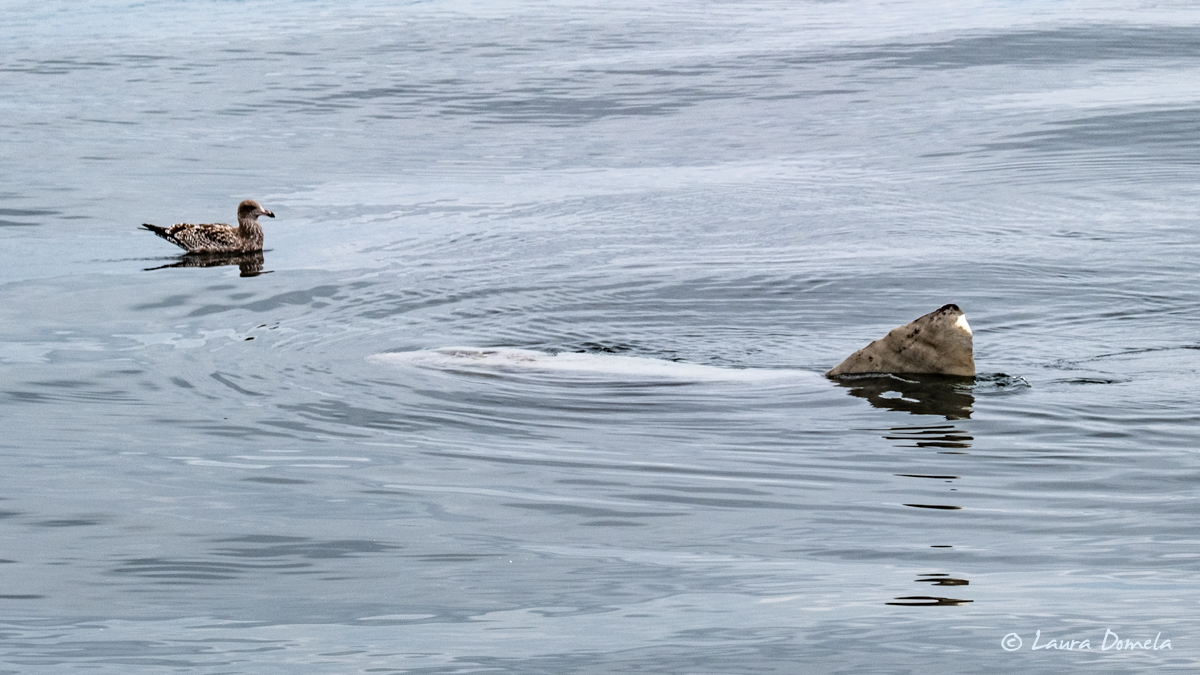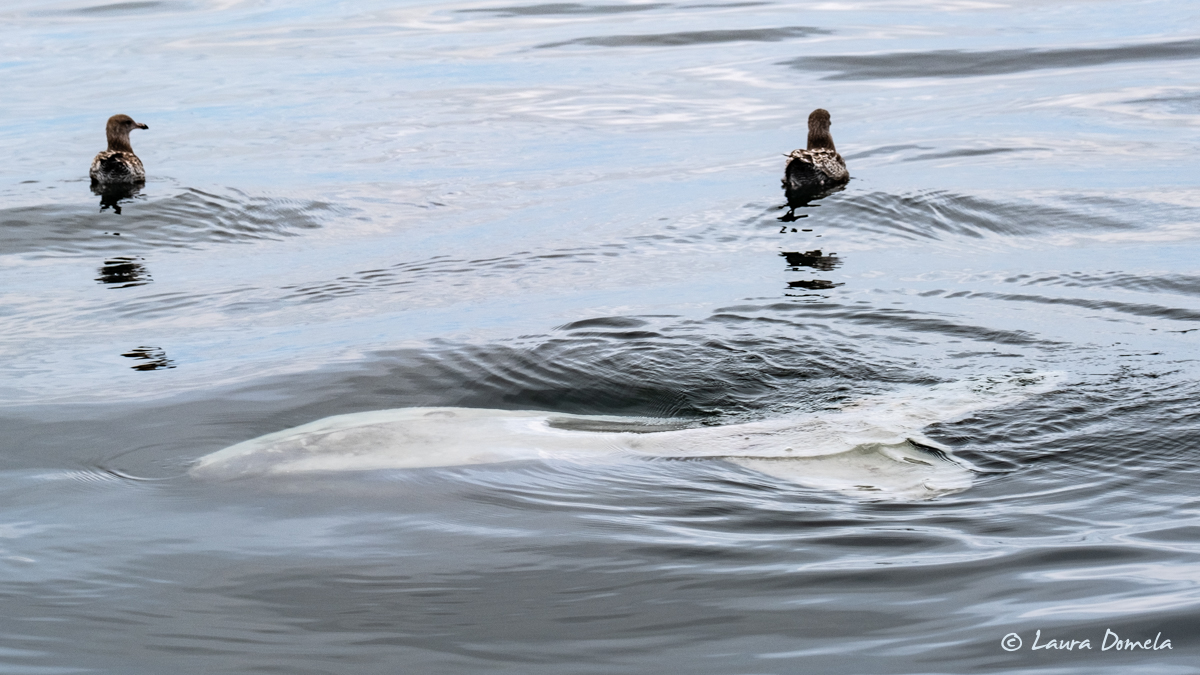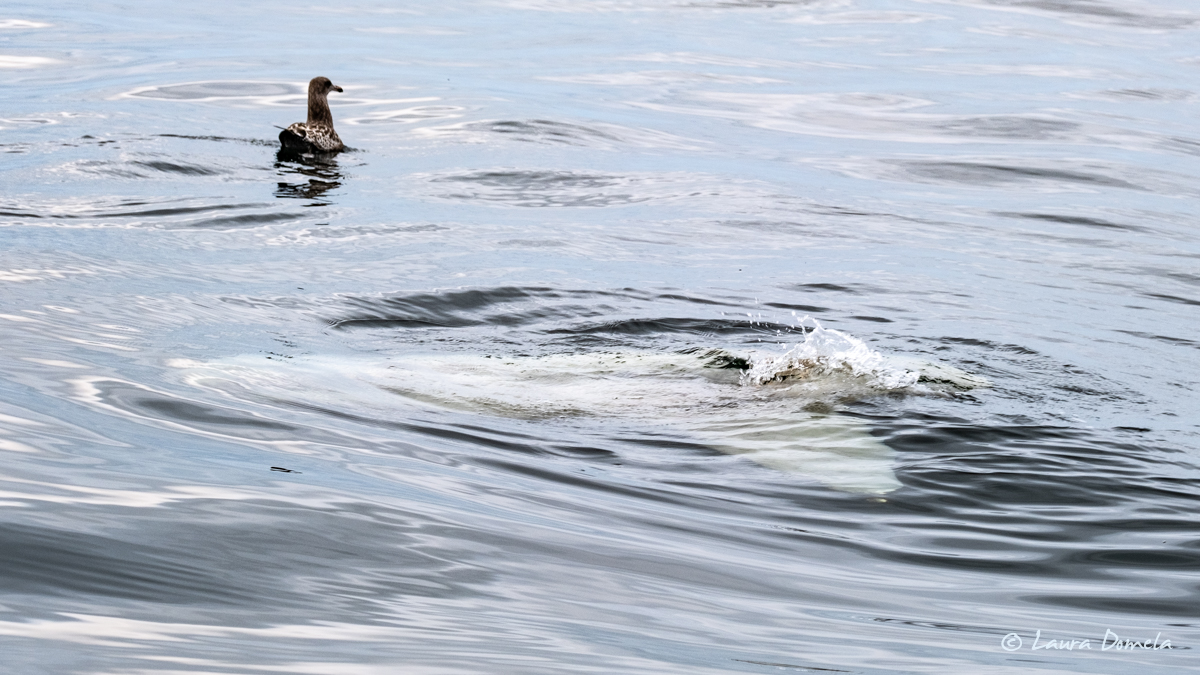 We've seen sunfish before off the coast of California, but never up this far. After some googling, it appears they do come this far north (and further, even, to Alaska) in warm water months (which, sadly, seem to be increasing). We took photos and noted the lat/long and time and sent a report into MERS (the Marine Education and Research Society)…they are interested in sightings of sunfish (and other marine life), especially when they're not where they are expected to be.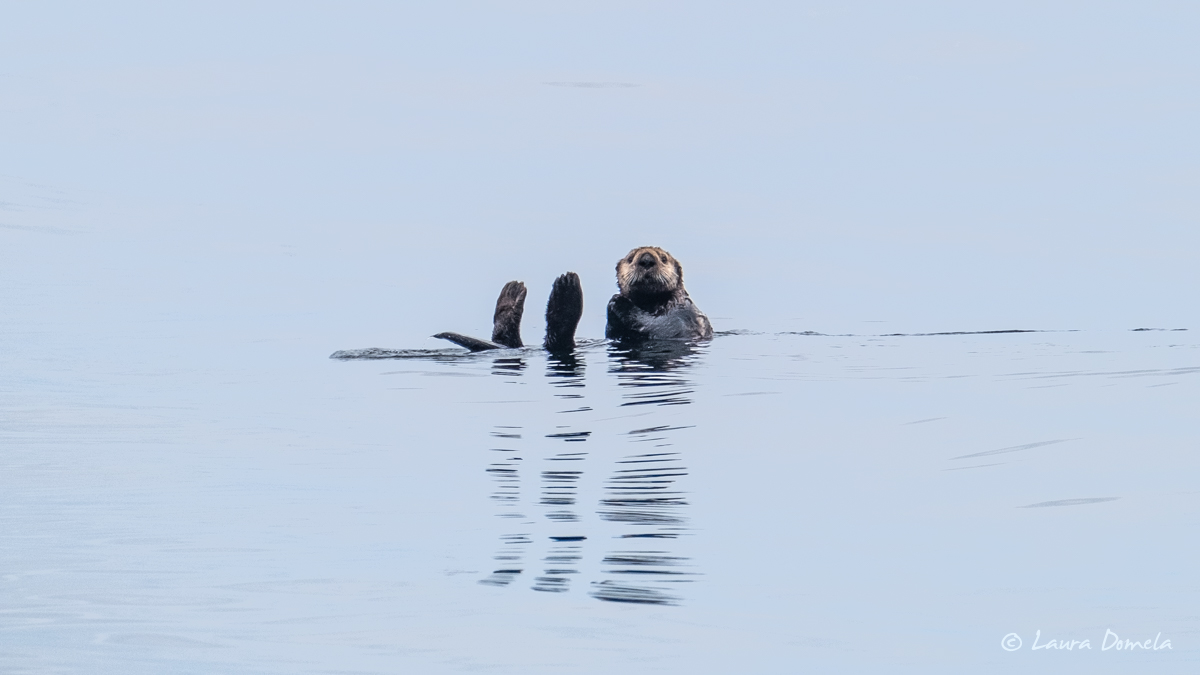 Today was long — 9 hours underway and 66nm. We arrived in Port McNeill, walked up to the IGA for some veggies (we even found some green ones this time), and then took care of a few things back on Airship before heading across the dock to hang out with friends Ben and Penelope aboard their beautiful new Nordhavn 68, Razamo. Super fun evening!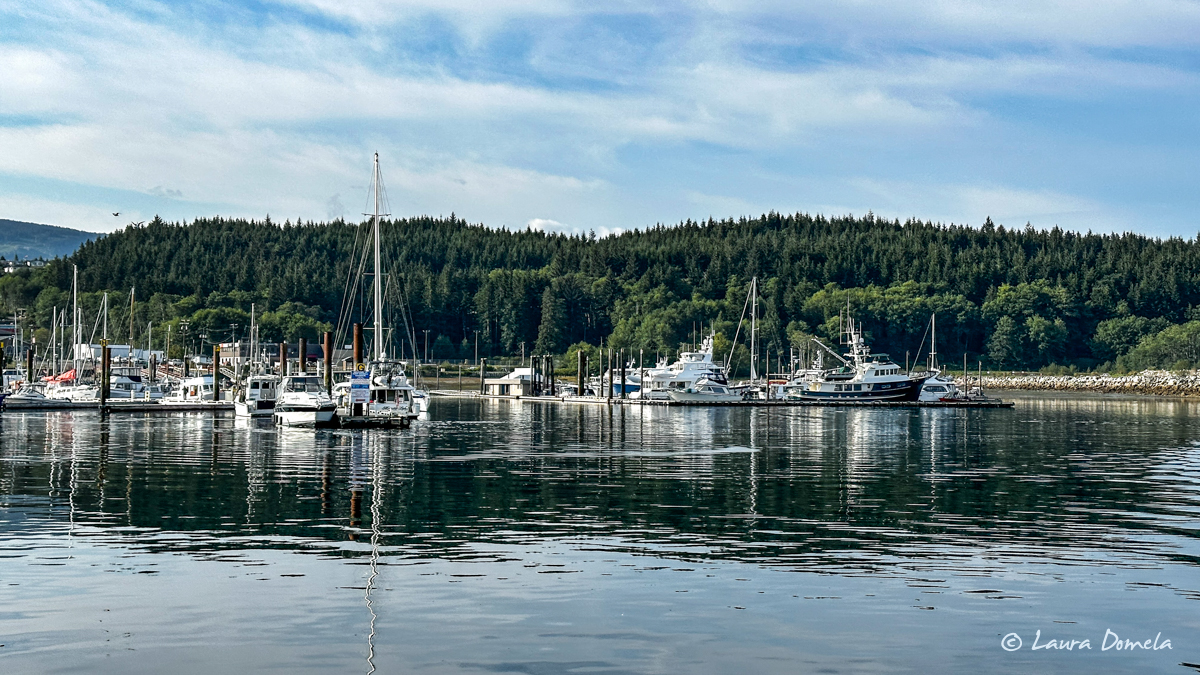 This morning we left Port McNeill and we're now headed down Johnstone Strait without the current boost we were promised. (We have about half a knot against us still.) It seldom works like it says it's going to, but it should soon turn and give us the push we're hoping for. Not sure where we'll end up yet tonight, but we're in making miles mode.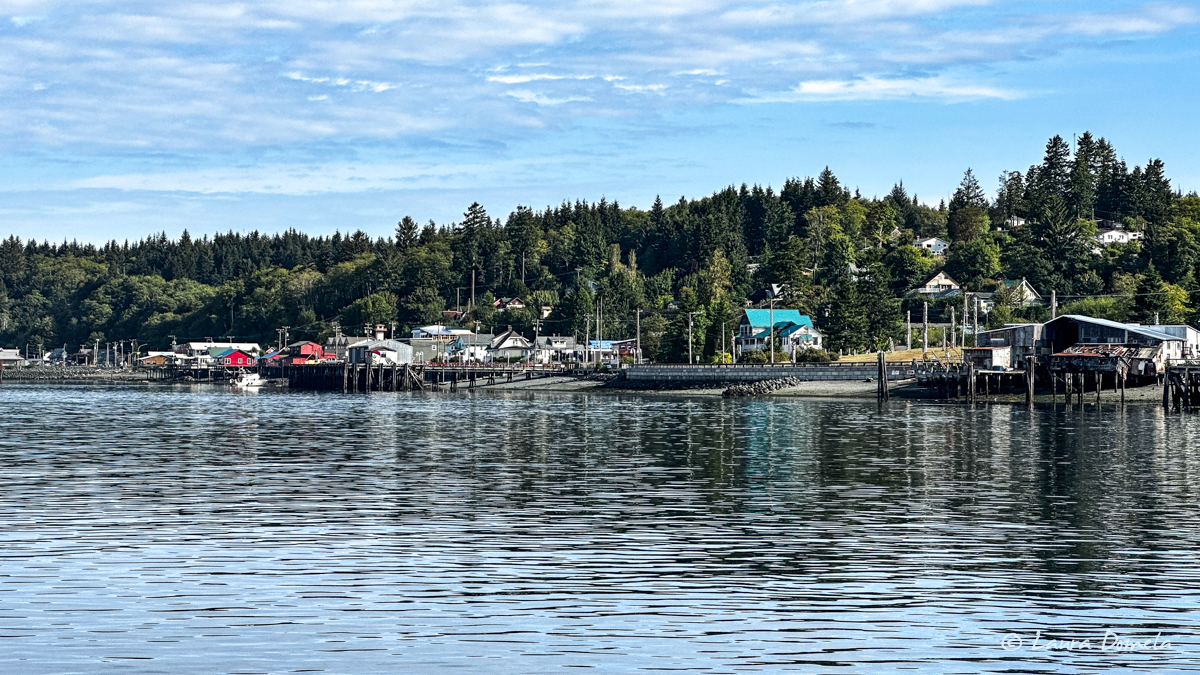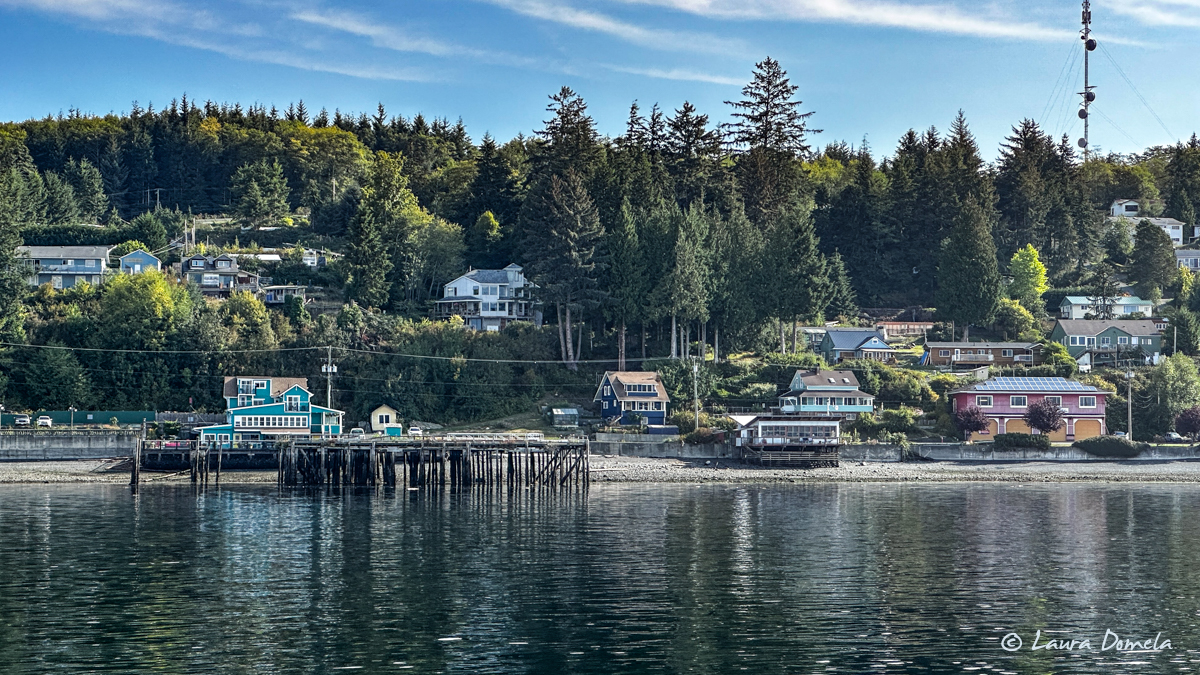 The air has been a bit less hazy/smoky the past two days, but we've already bypassed our turnoff to do the outside of Vancouver Island this time (we'd be tempted in this weather), so homeward bound it is!