Our very short cruise (10nm) from the Spicer Islands back around to Captain Cove was beautiful and calm, and we passed a couple of humpbacks on the way but I didn't manage to get any decent photo of either of them.  We dropped the anchor at the very head of Captain Cove in about 35ft, and then decided to go fish for halibut just outside the entrance. A few bites, but no fish.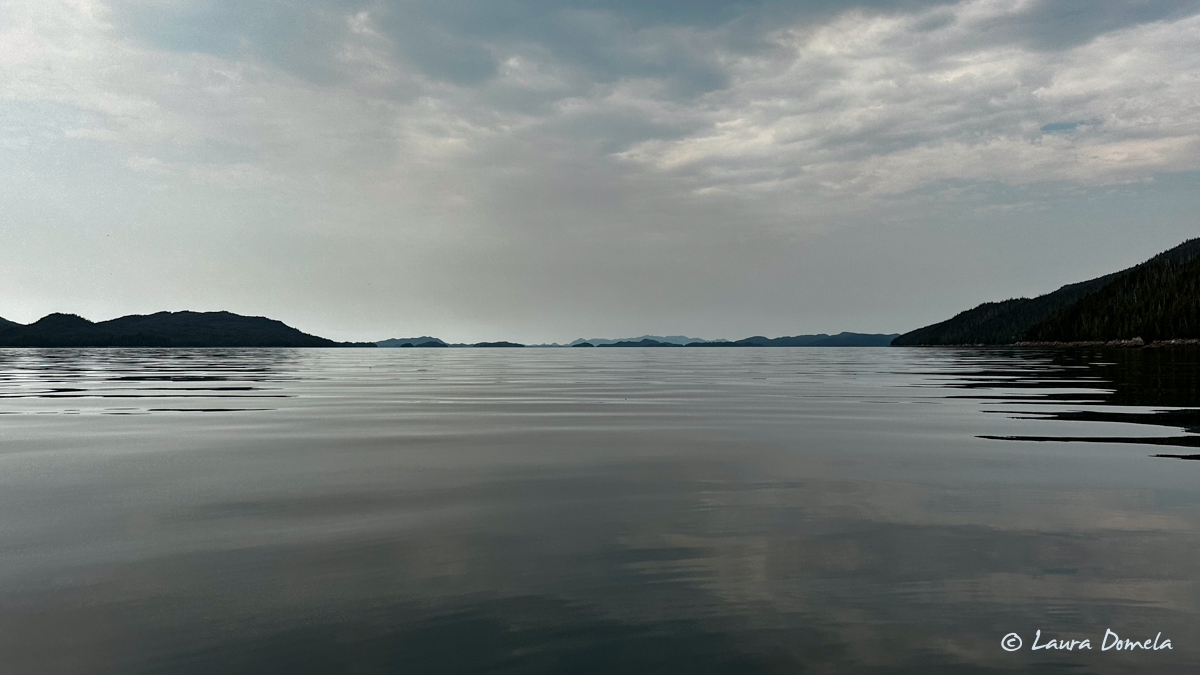 We returned to Airship just in time for the wind to pick up a little, but a lot of the clouds had cleared as well, making way for some welcome sun.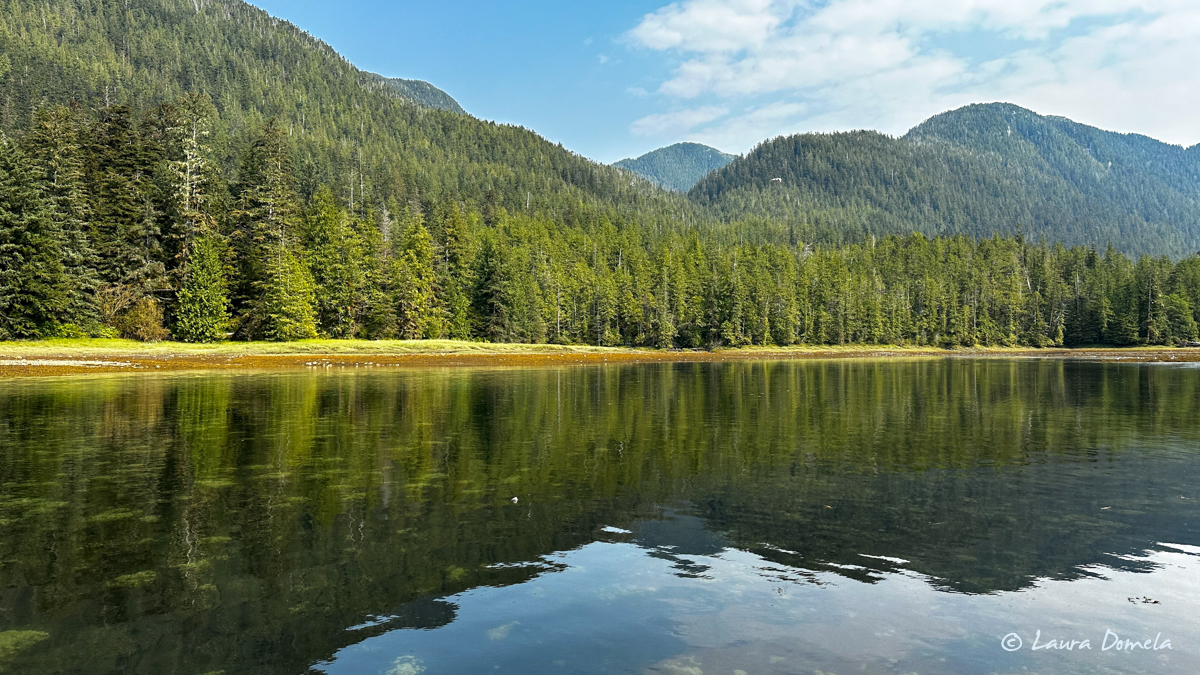 This particular rock on shore is apparently important enough to be labeled on the charts as "Conspicuous Boulder." I guess compared to the other smaller rocks that litter the shores, sure.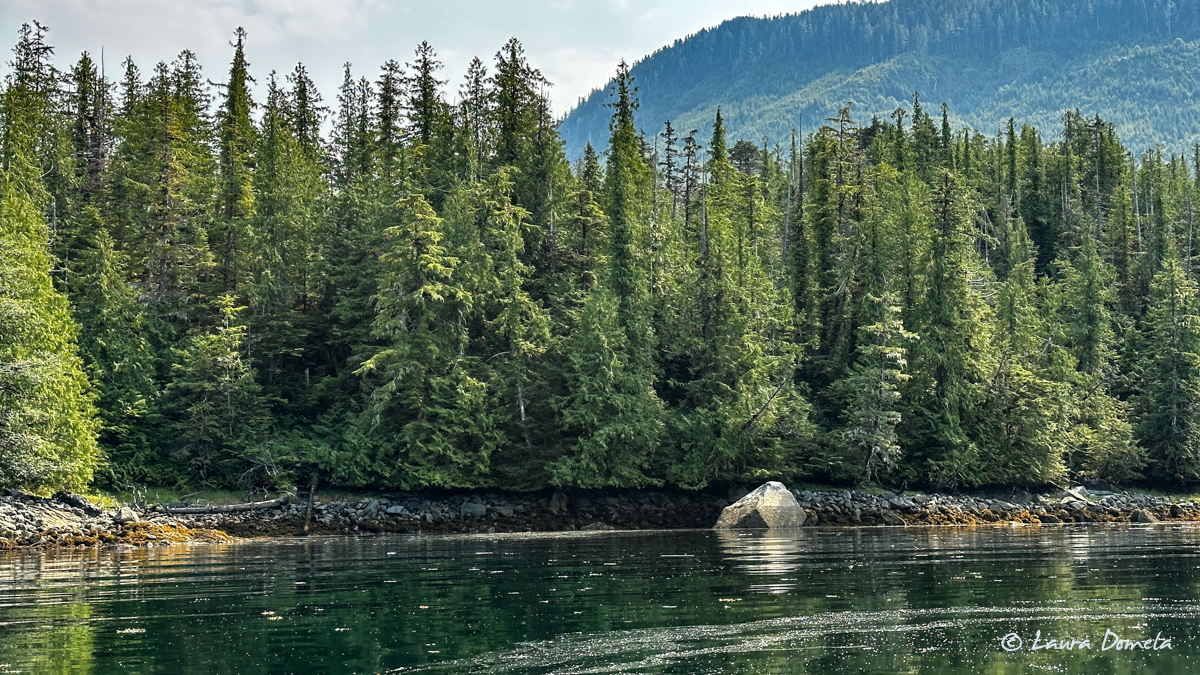 We dinghied up river as far as we could go and saw tons of salmon swimming and jumping at the head of the bay and into the stream, but no bears.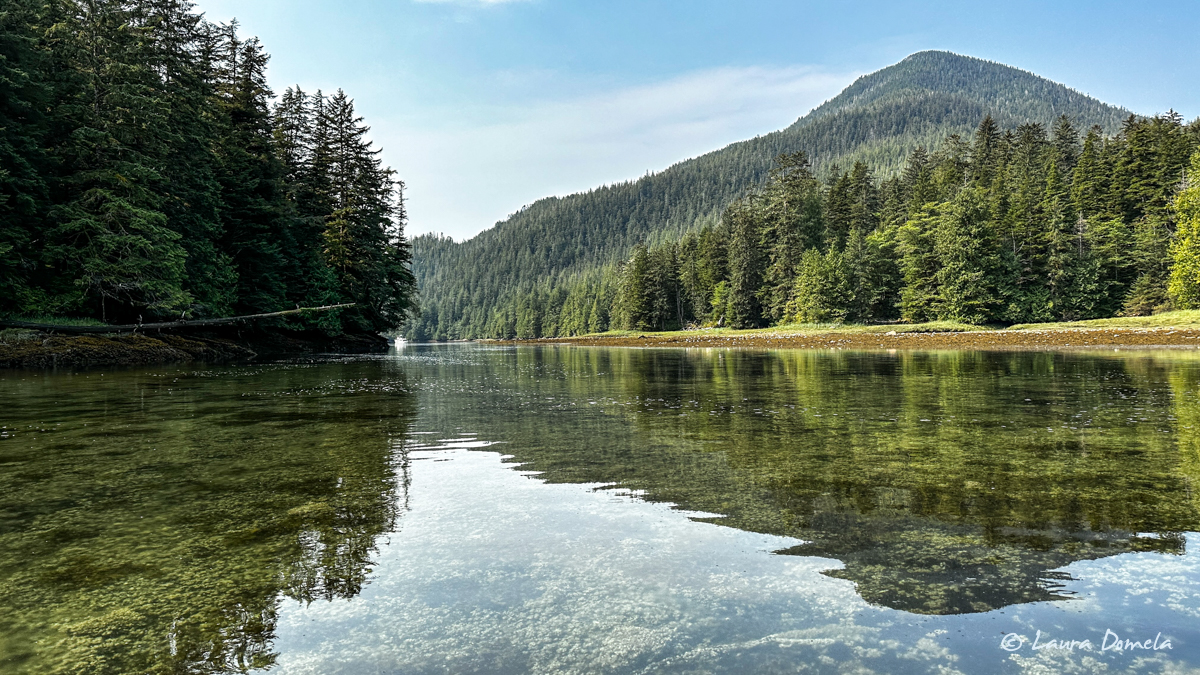 On shore we saw maybe a hundred gulls, about half a dozen geese, and even a few sandhill cranes back at the tree line.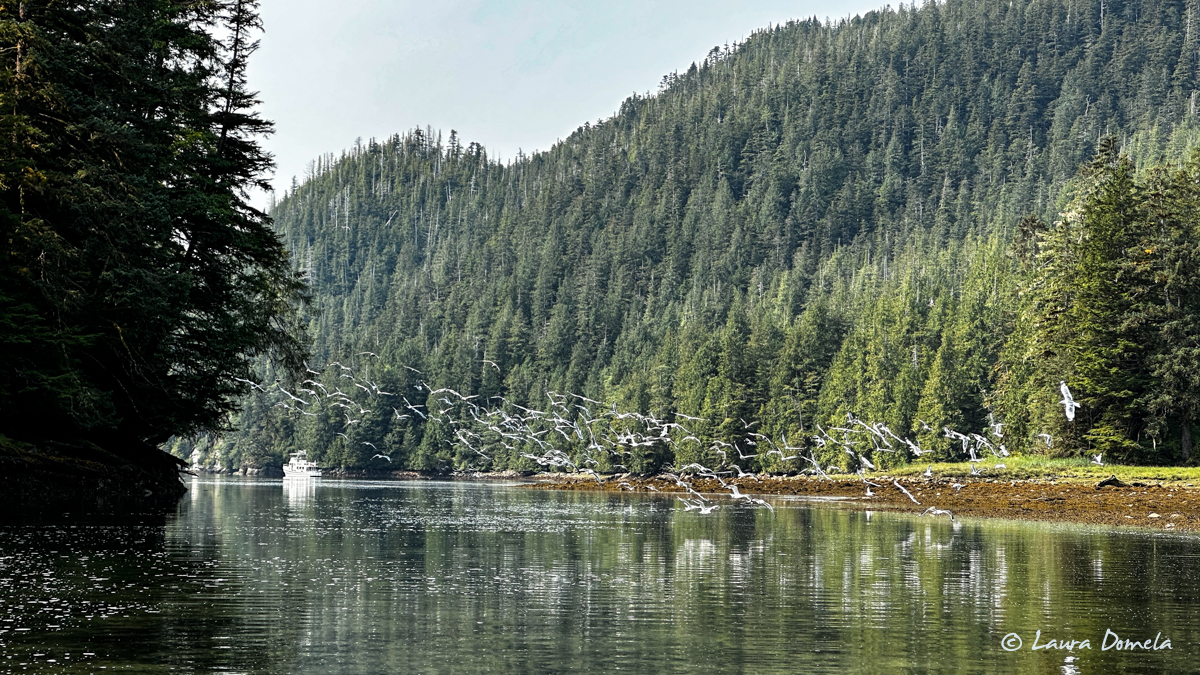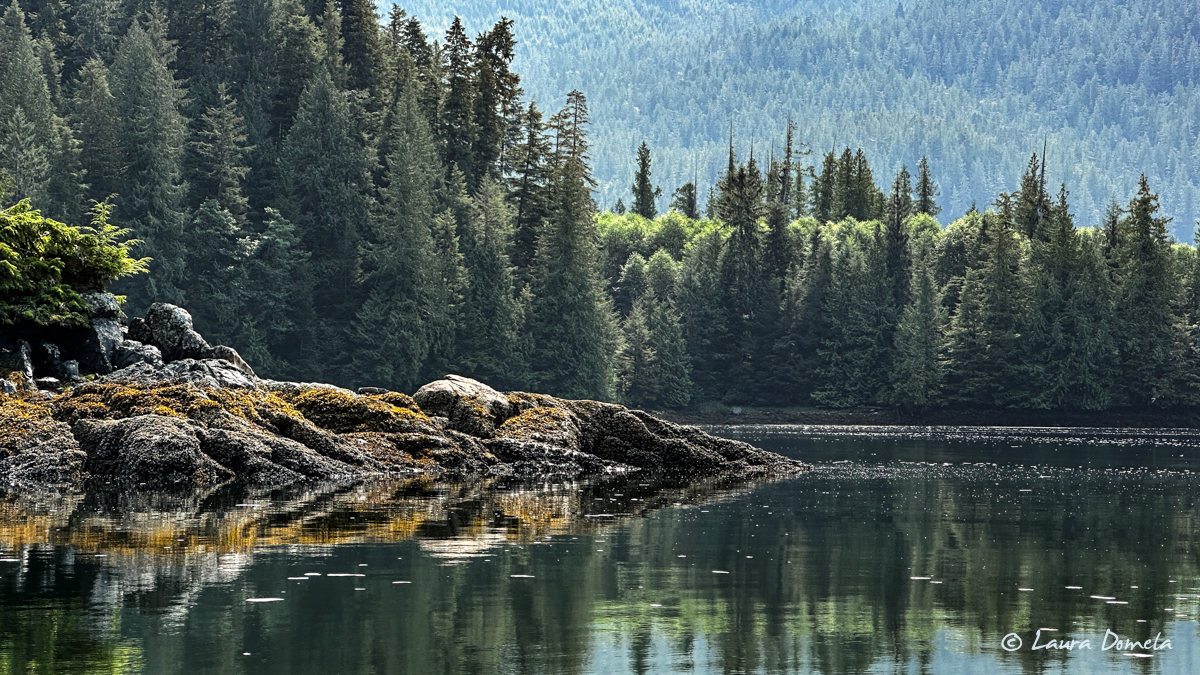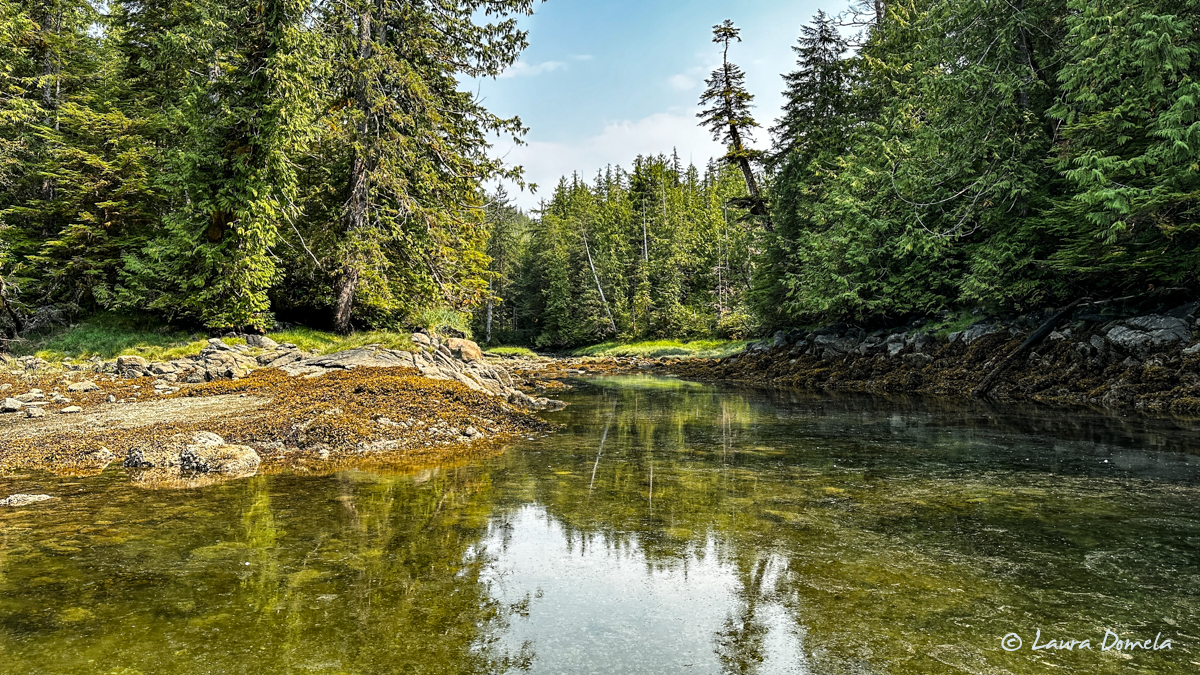 After fishing and dinghy exploring, we cooked and picked the meat from two crabs we caught in the Spicer Islands plus one that we got here in Captain Cove, and I made crab stock with the shells. Some of that crab stock (and crab of course!) went into a crab risotto that I made for dinner, served with a side of sautéed asparagus. The crab stock turned out great! I need a few more veggies (celery, more garlic, some fresh thyme maybe) on hand for the stock to be as flavorful as I want it to be, but this was great for a first try.
We woke in the morning to super thick fog…almost a total gray-out around Airship! We pulled our crab traps expecting them to be full, but instead — zero crabs. Oh well. We still have crab left for…something to still be decided.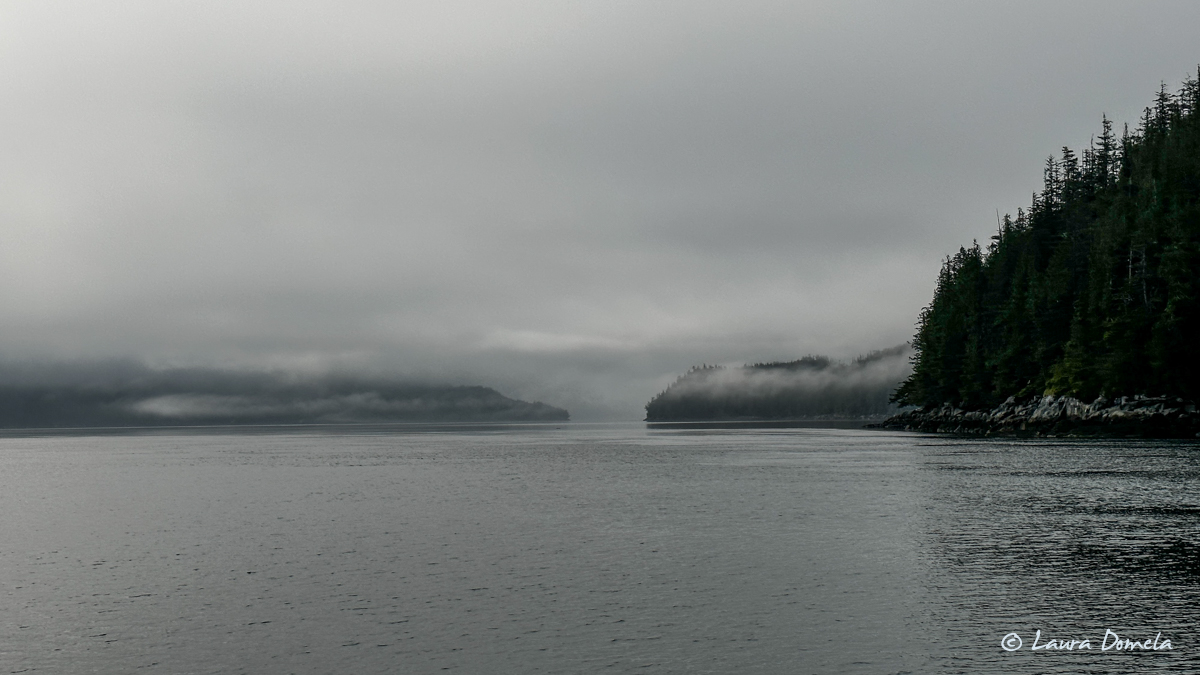 When we left Captain Cove around 9:30am the fog situation was much improved, thankfully, because there was SO much debris and SO many logs in Petrel Channel…nice to be able to see them to avoid them!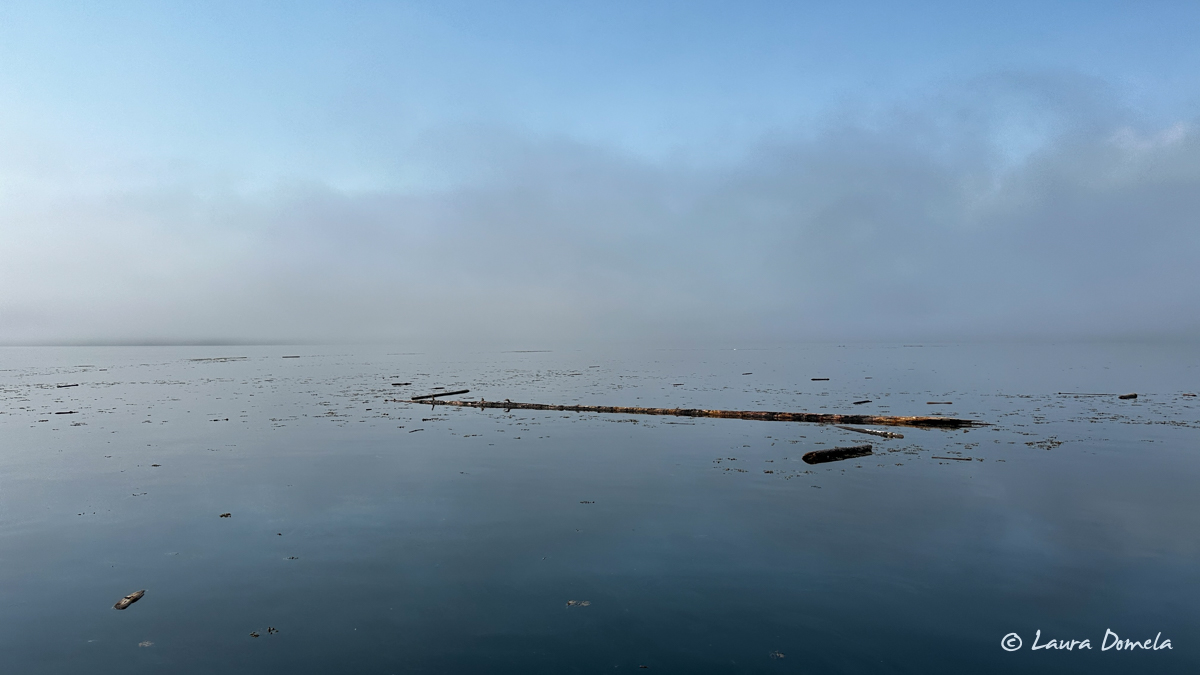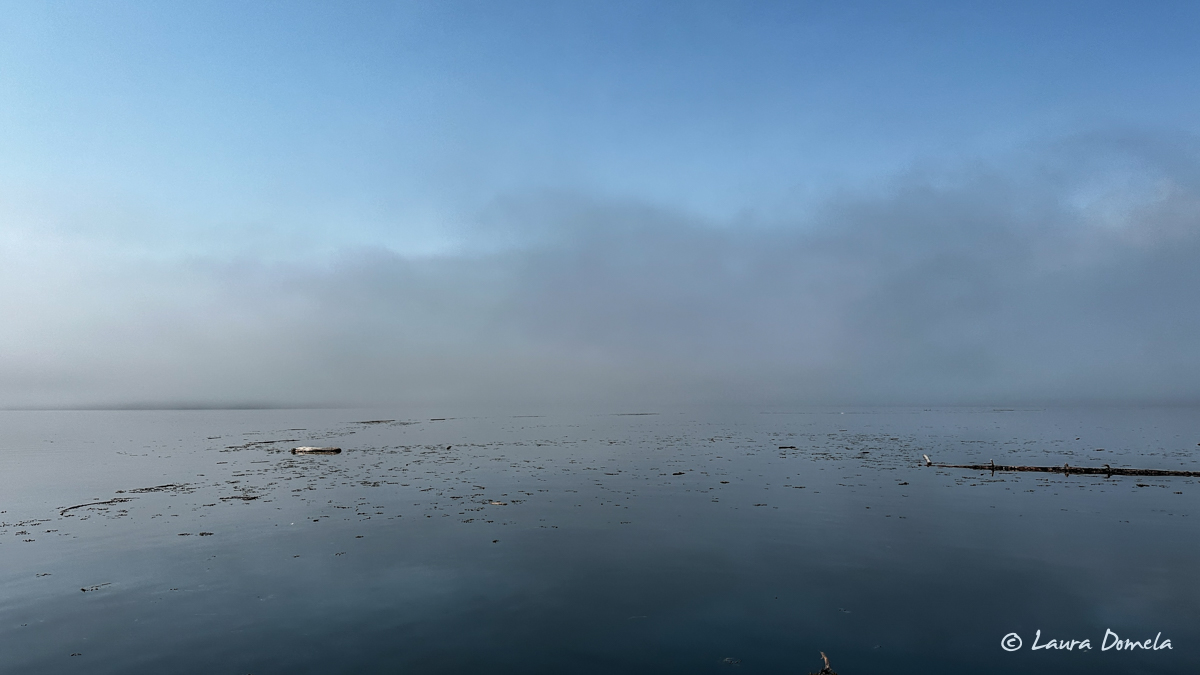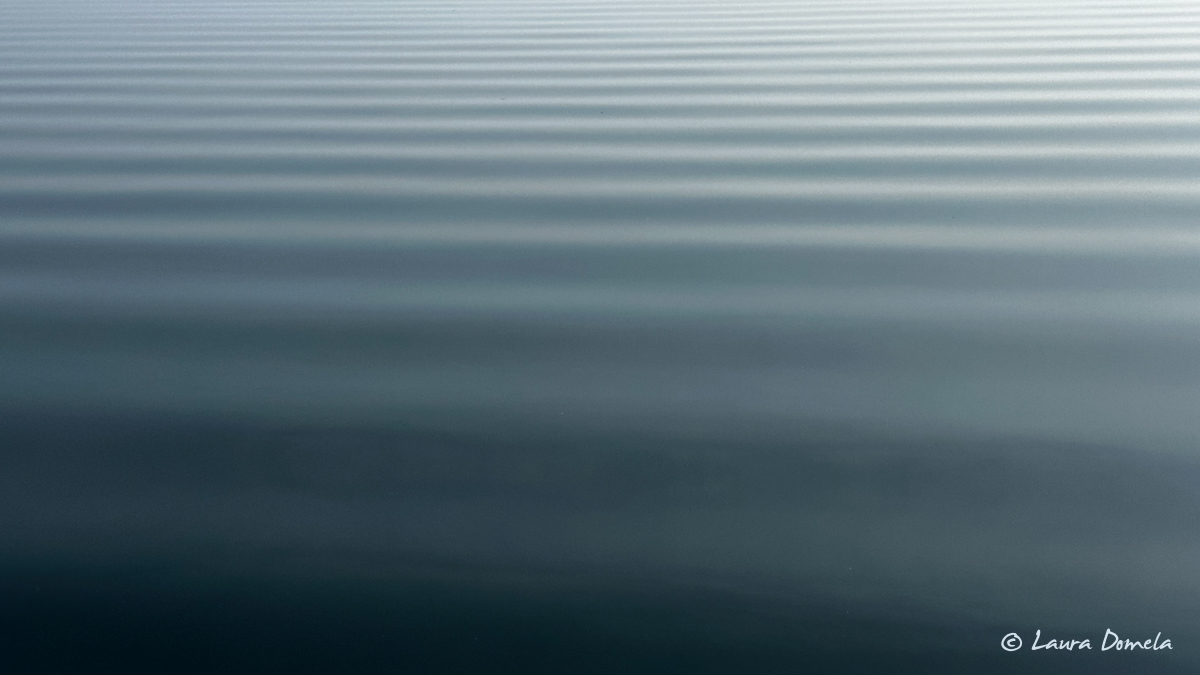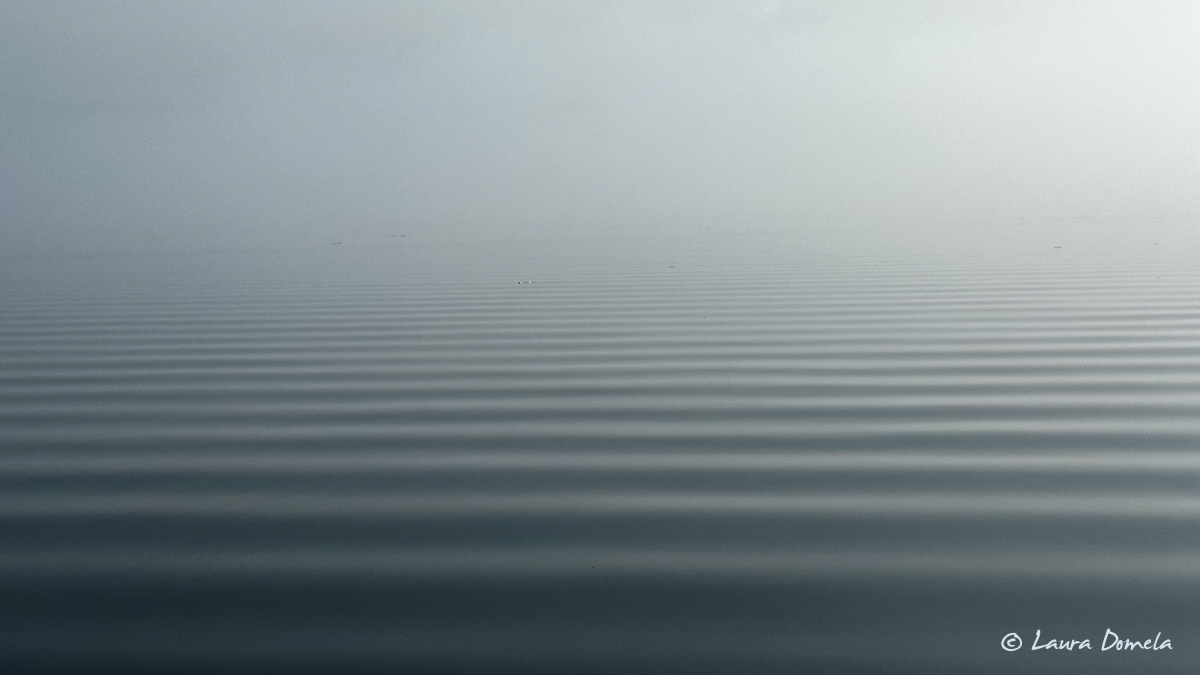 Our next destination was Anger Inlet (22nm from Captain Cove). We'd planned to stop here last summer so we could go explore the many nearby waterways. But last year the weather was terrible so we bypassed Anger Inlet and went on around to Ire Inlet (bottom right of the screenshot below). We're now anchored where the pink star is…look at all there is to explore from here!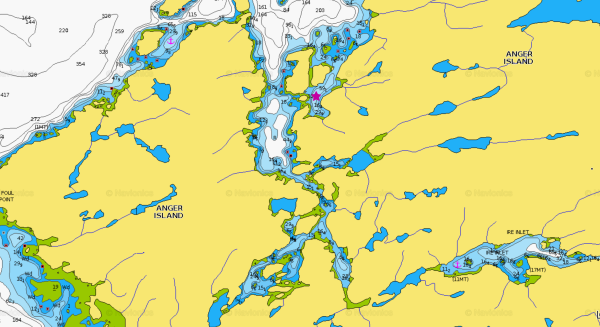 Here are some aerial shots of the anchorage and surrounding area: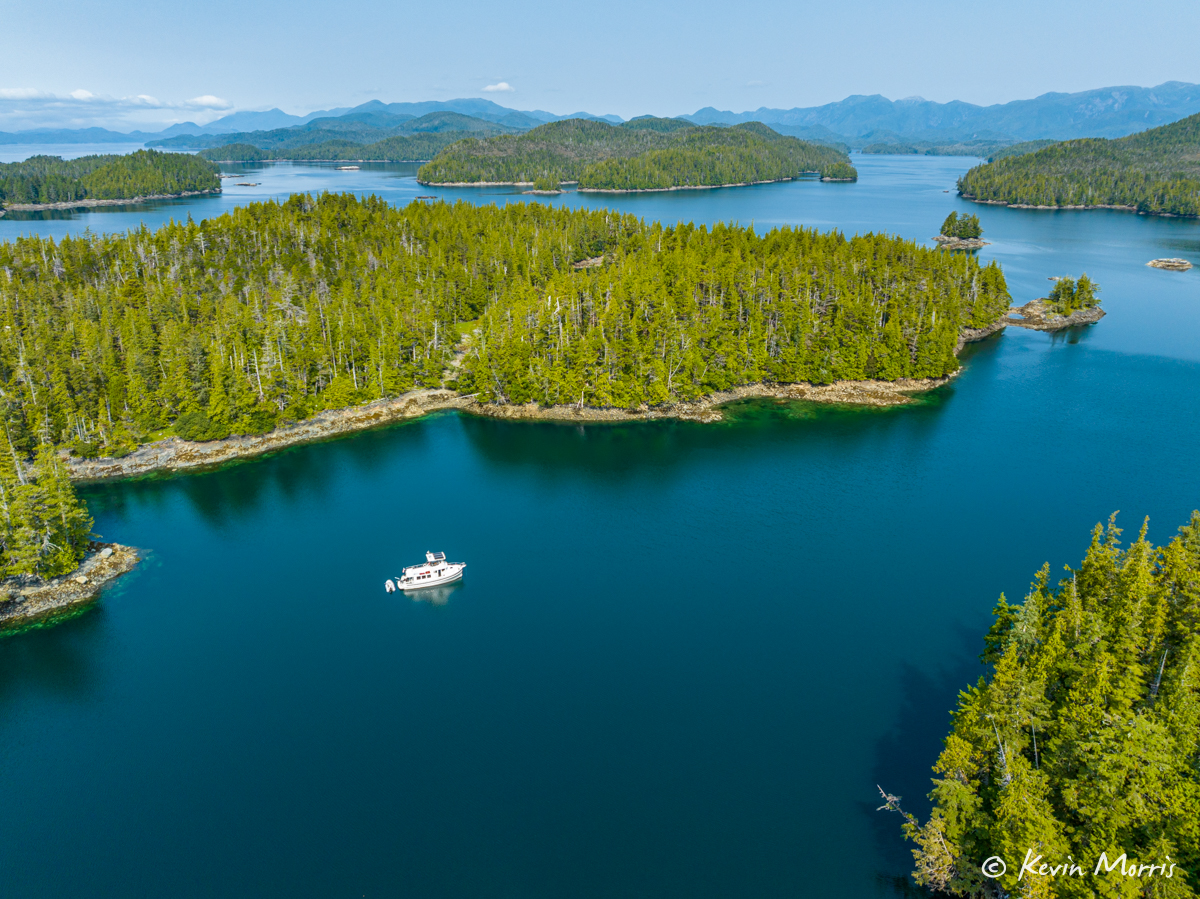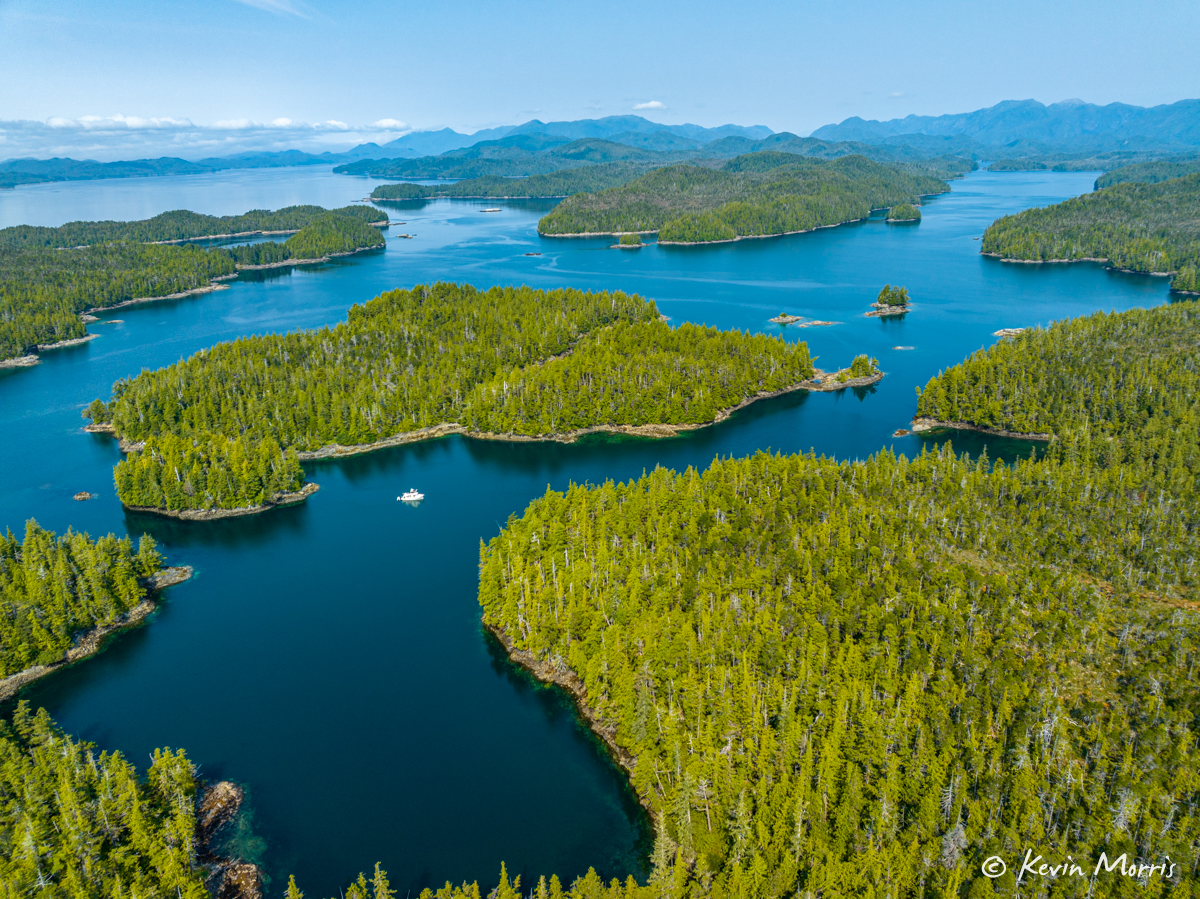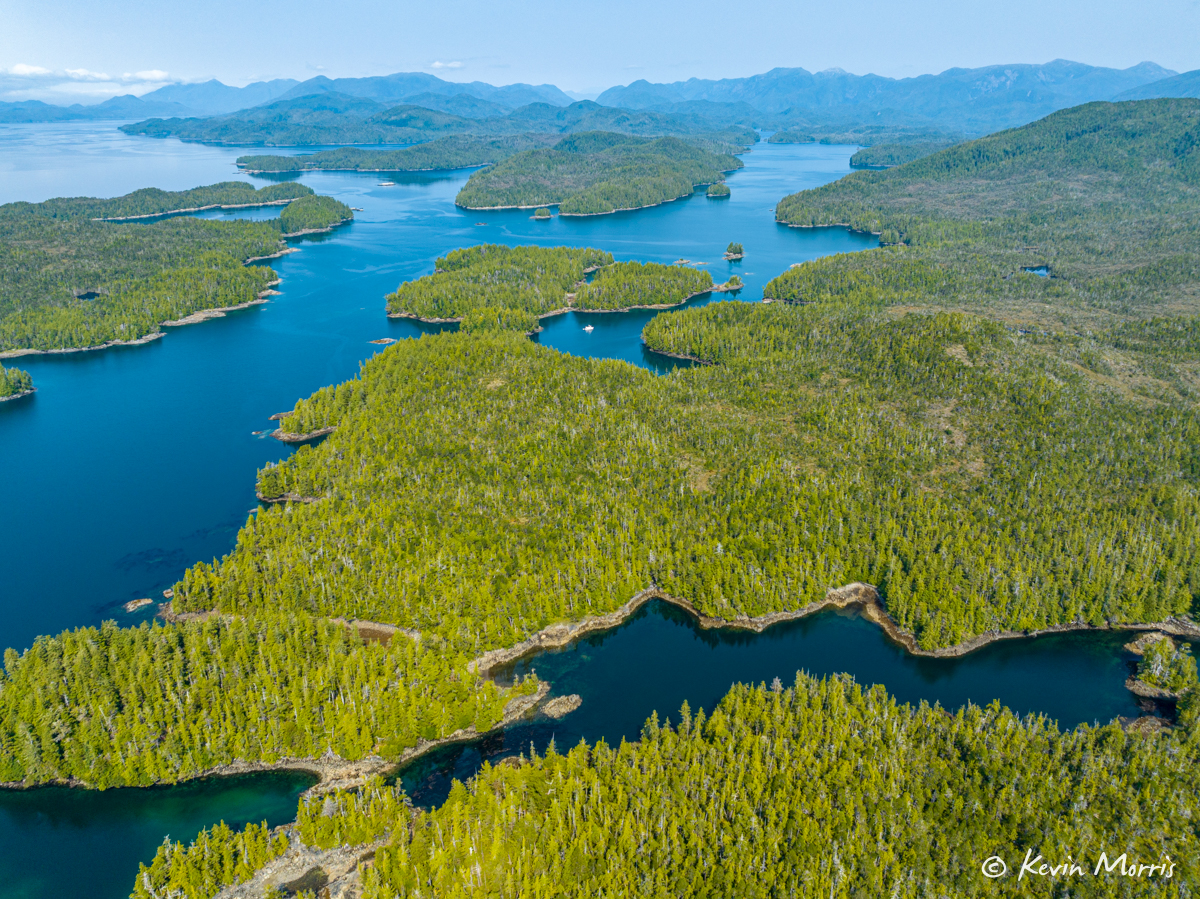 This is looking over/toward the waterways south of us. We didn't realize when we took these photos that there were  two boats way back in the left most basin (tiny dots), out toward the larger body of water (Principe Channel).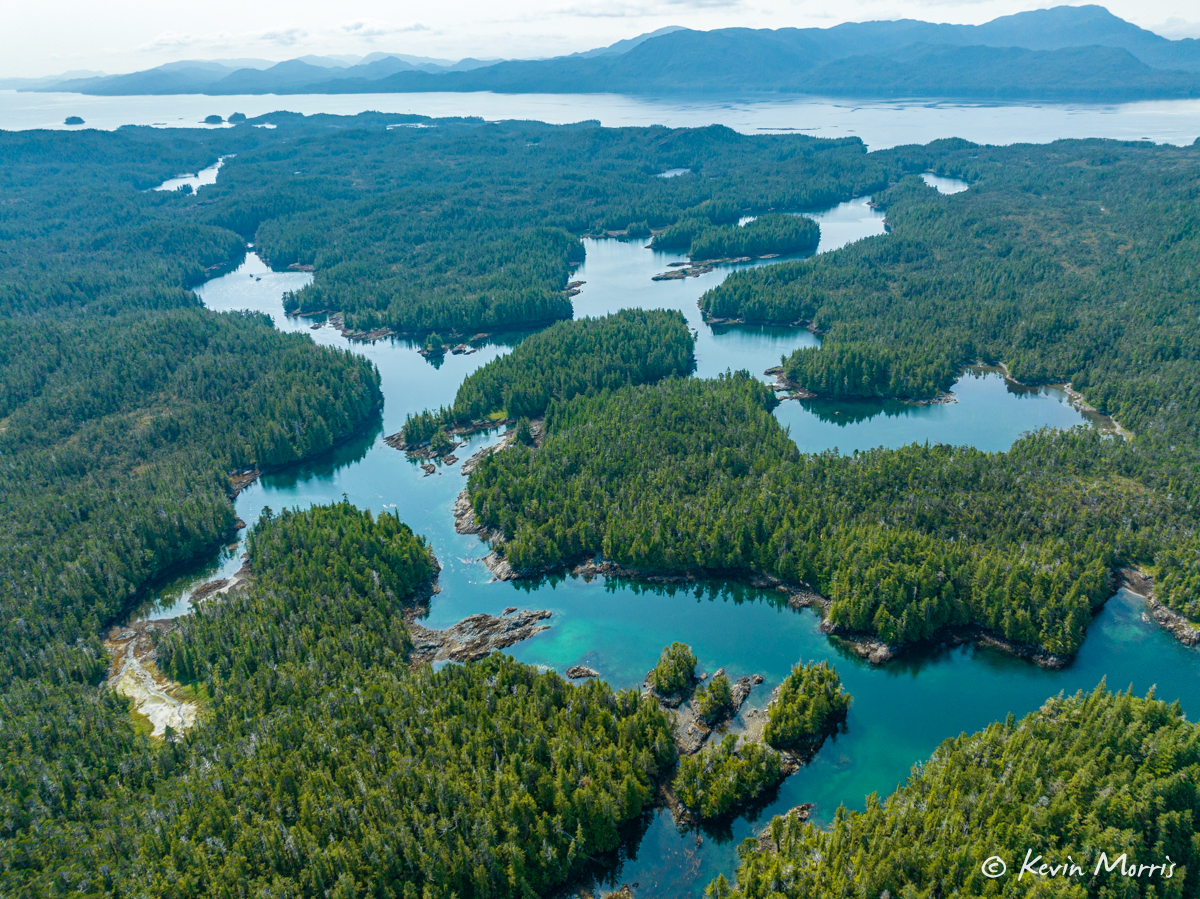 Getting back in there looks quite tricky…in the photo below you can see the current rippin' through that narrow rocky spot. I'm sure they went in on a high slack, but even still that looks a little nail-bitey!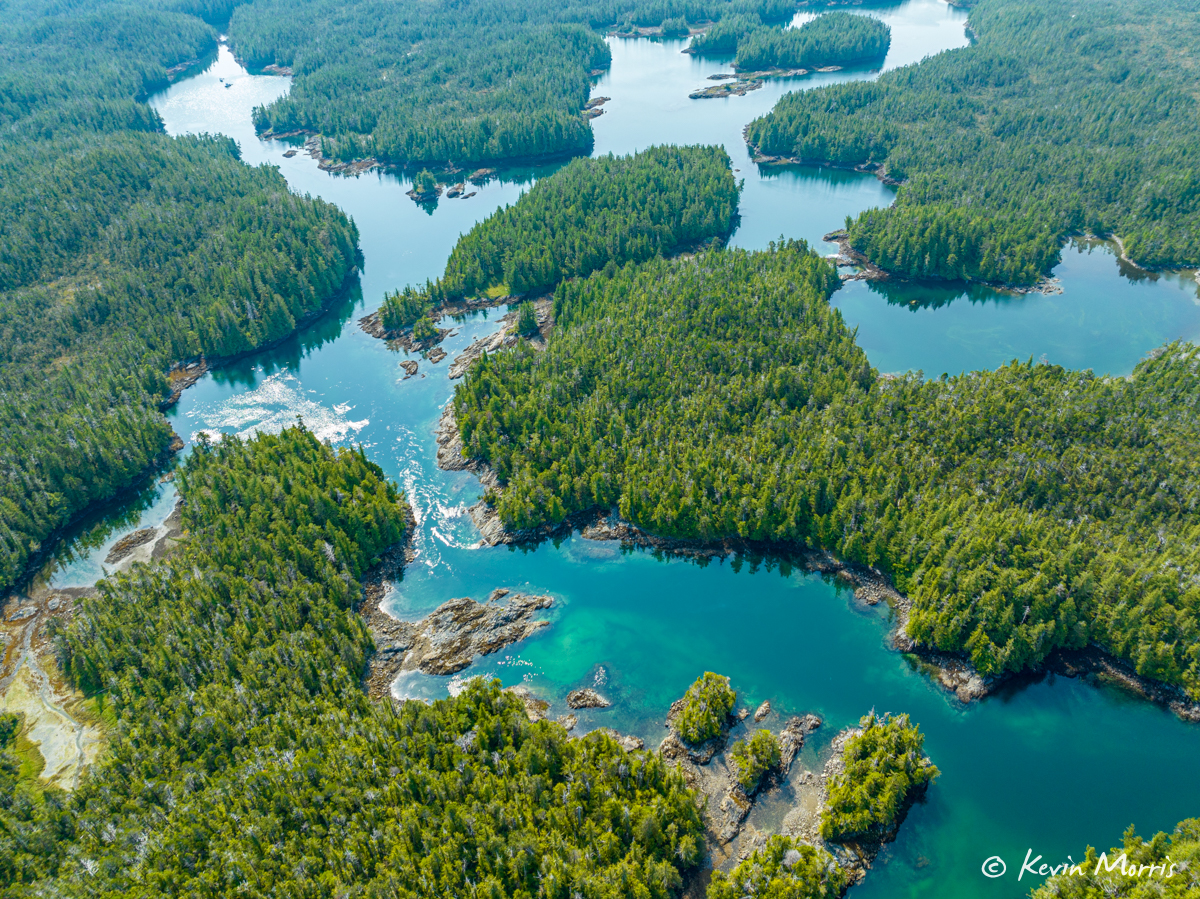 We launched the dinghy and went out to explore the waterways.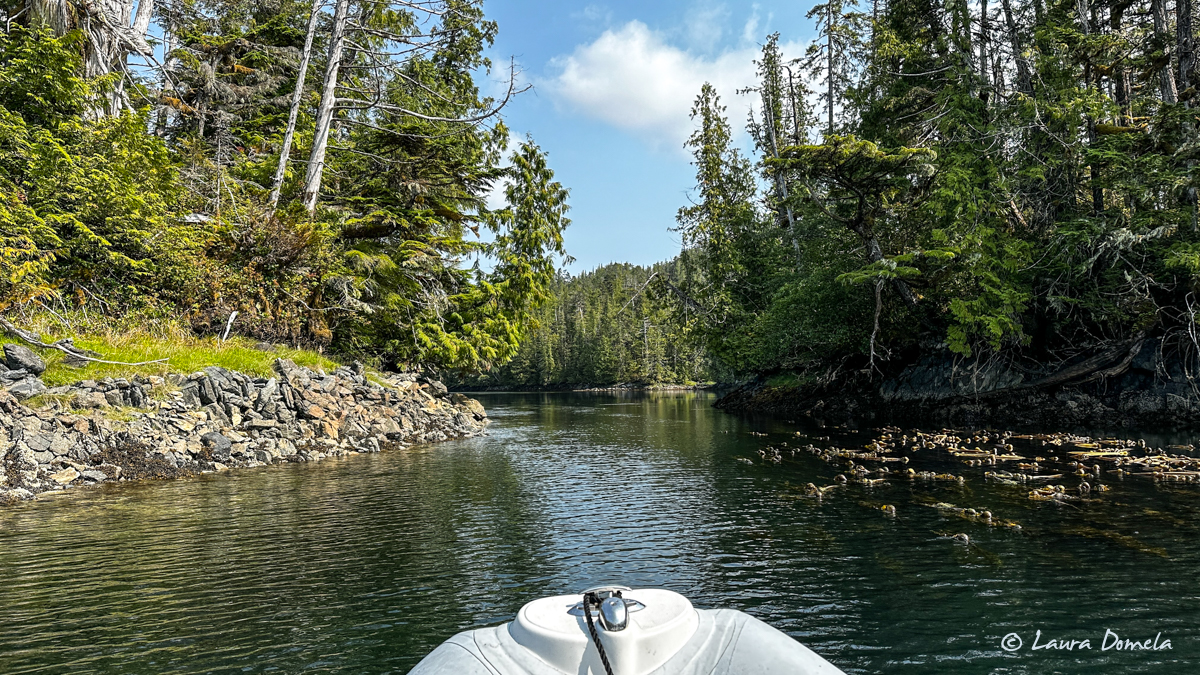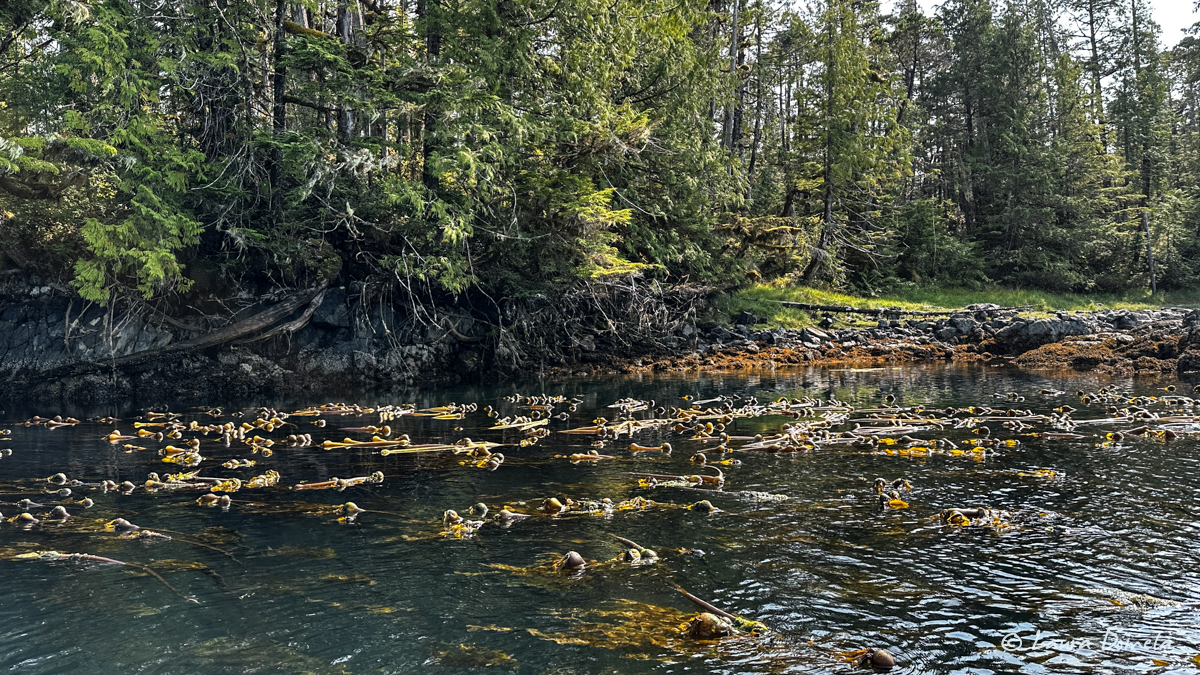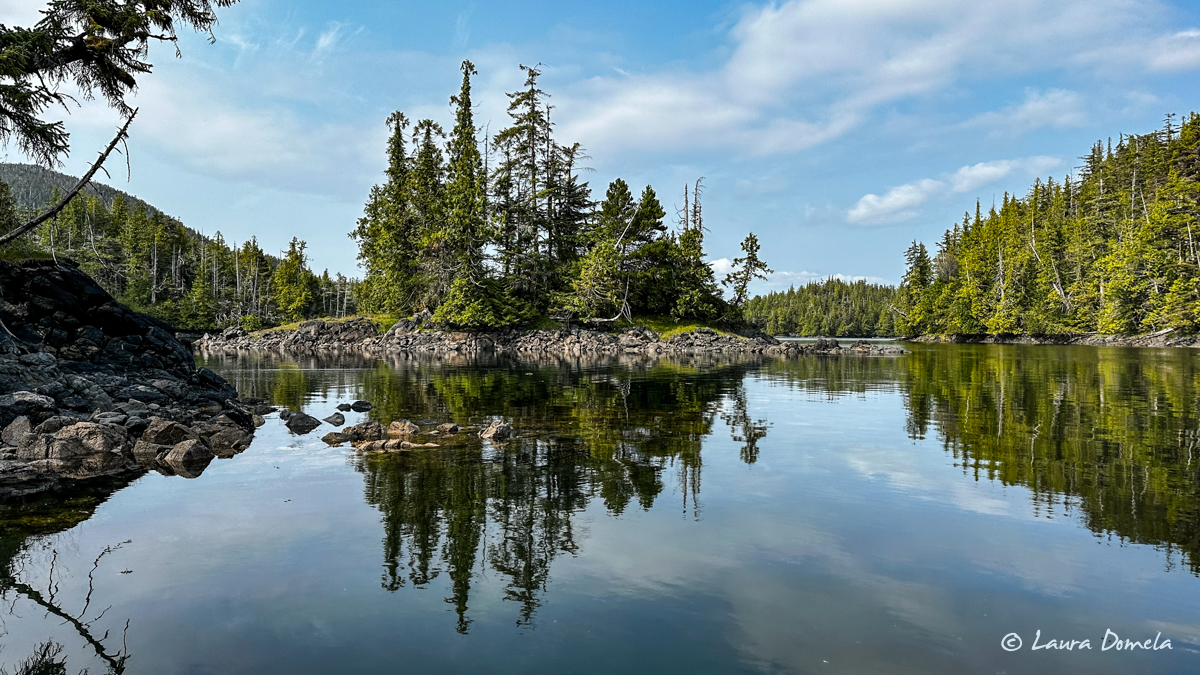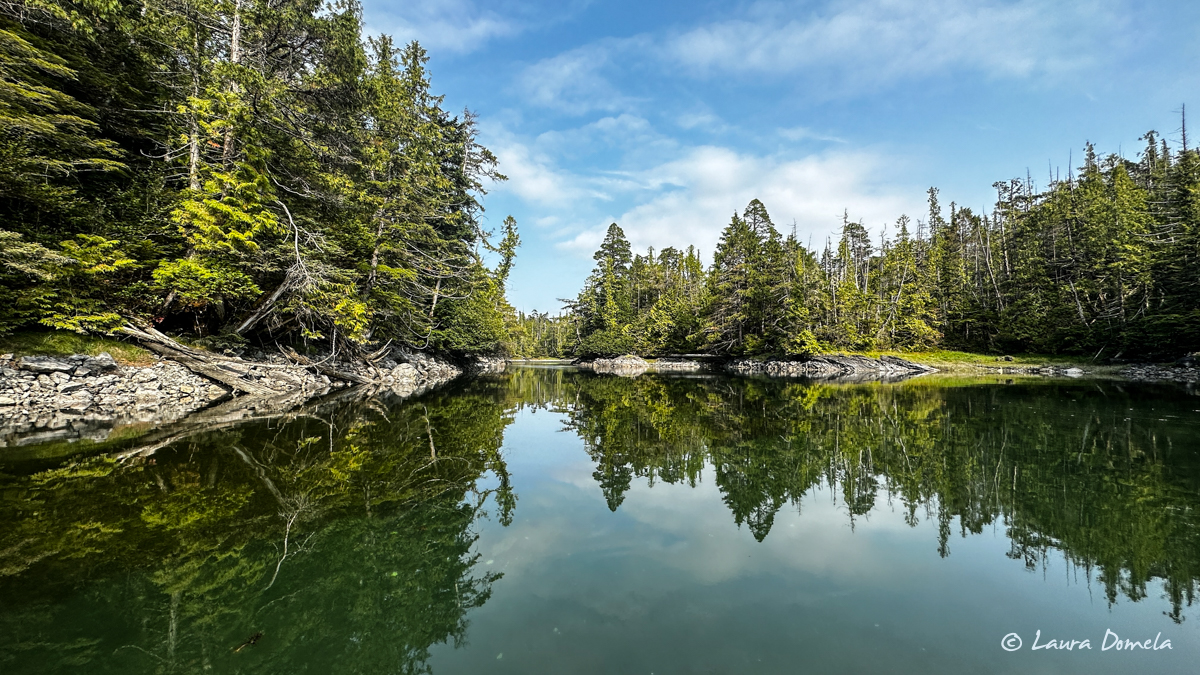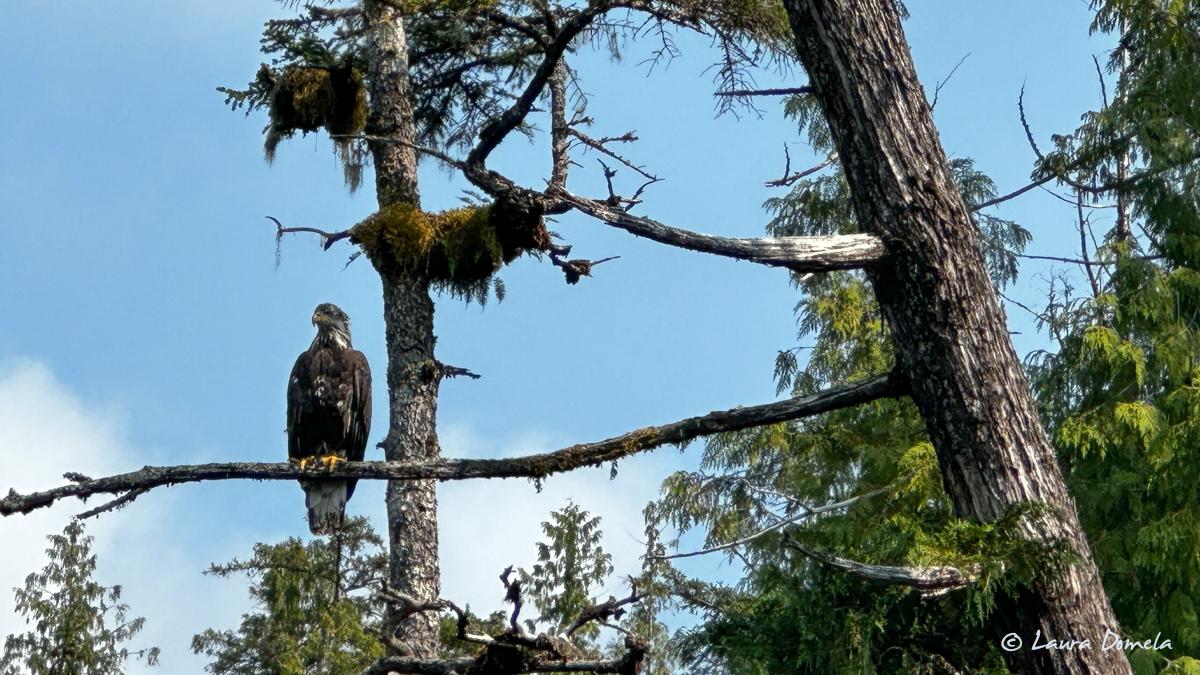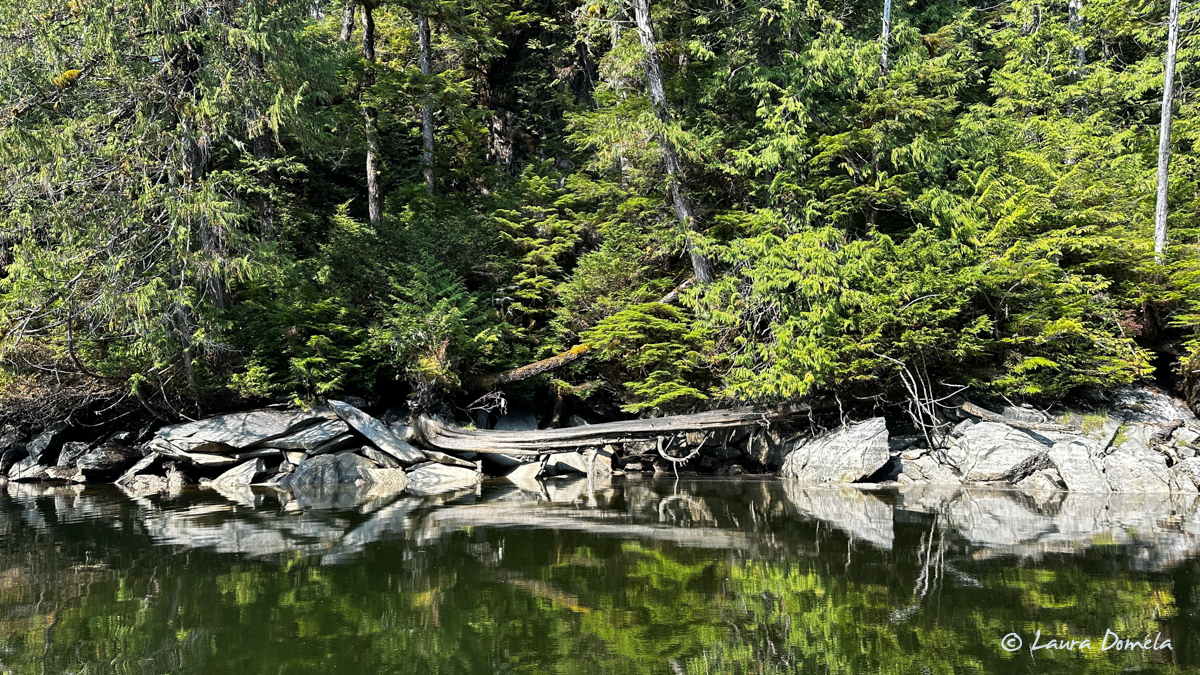 There were two spots that opened up into larger lagoons, but the current was moving too fast for us to feel good about transiting…the easy one we did transit was still moving about 4-5kts, which in the dinghy was totally fine, but these two lagoons had a decent sized overfall, and this area is not charted all that accurately with regard to where the rocks are, so we turned around at those two spots.
This is one of them…a little hard to see what's going on, but where the water is churning, that's a 1-2 foot drop from where we are into the lagoon. Another time.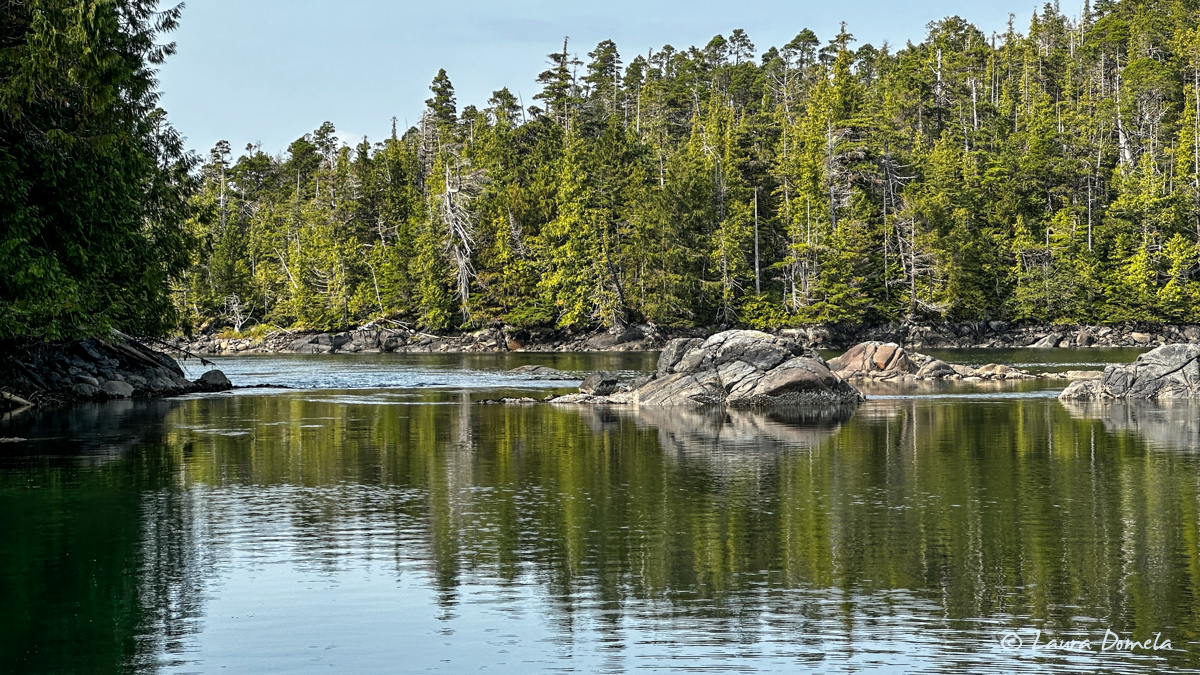 Here are two versions of the same Navionics track of our trip. On the right is the base map, with the track in yellow. The color of the track is NOT changeable (I just looked it up, again…thanks Garmin), but with the satellite overlay it makes it a bit easier to see.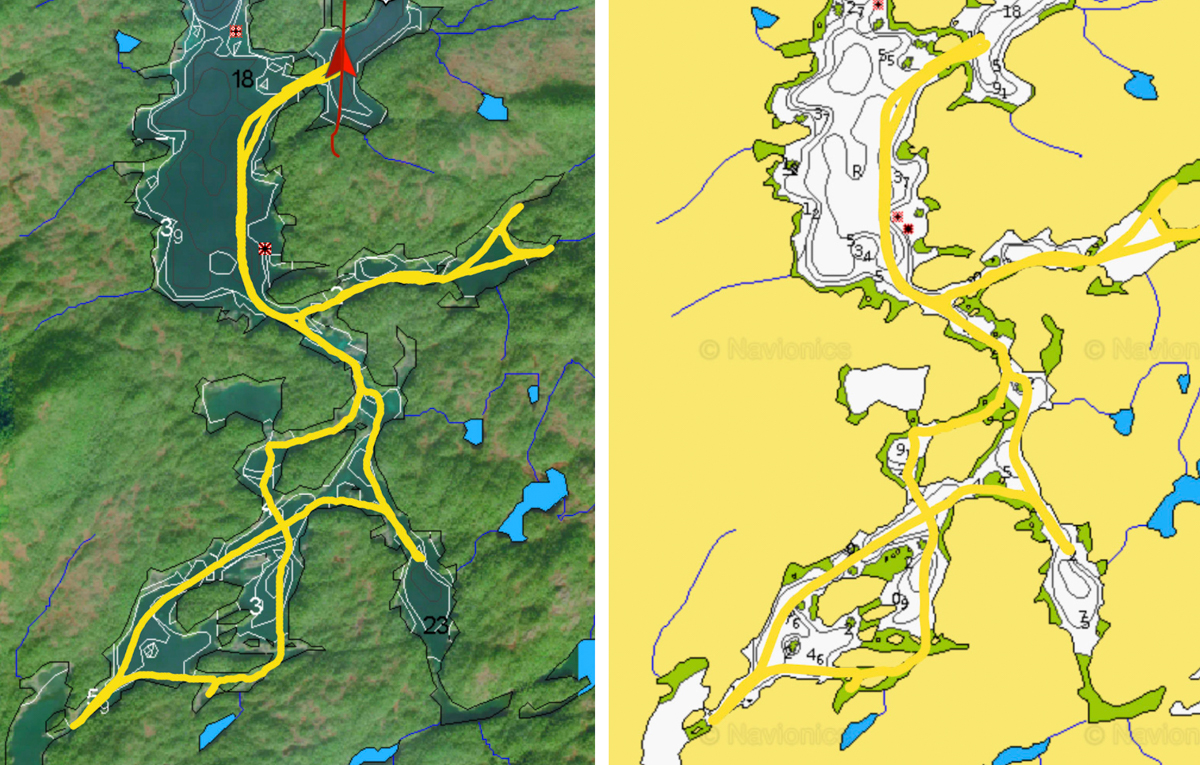 Another fun spot to add to our list. Not much wildlife in here besides birds…couple of eagles, ravens/crows, salmon jumping, and about five thousand kingfishers.