First, a few photos I haven't posted between Kah Shakes Cove, Dixon Entrance (nice and calm), and one night spent in Prince Rupert (yay sushi!):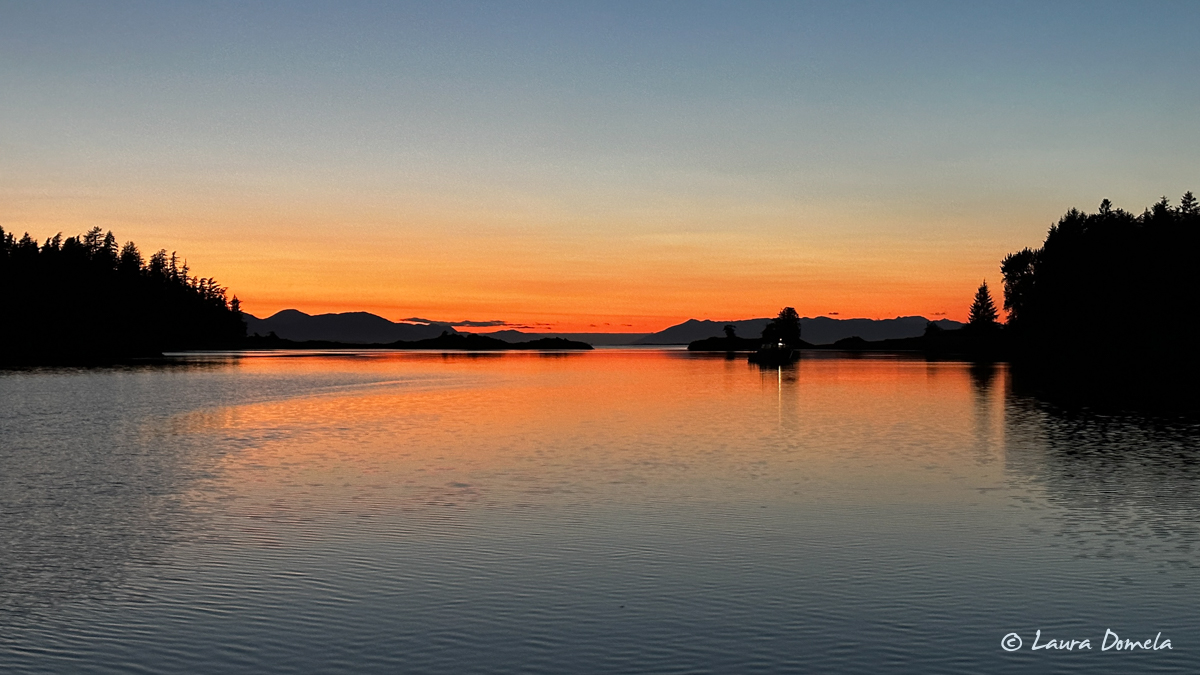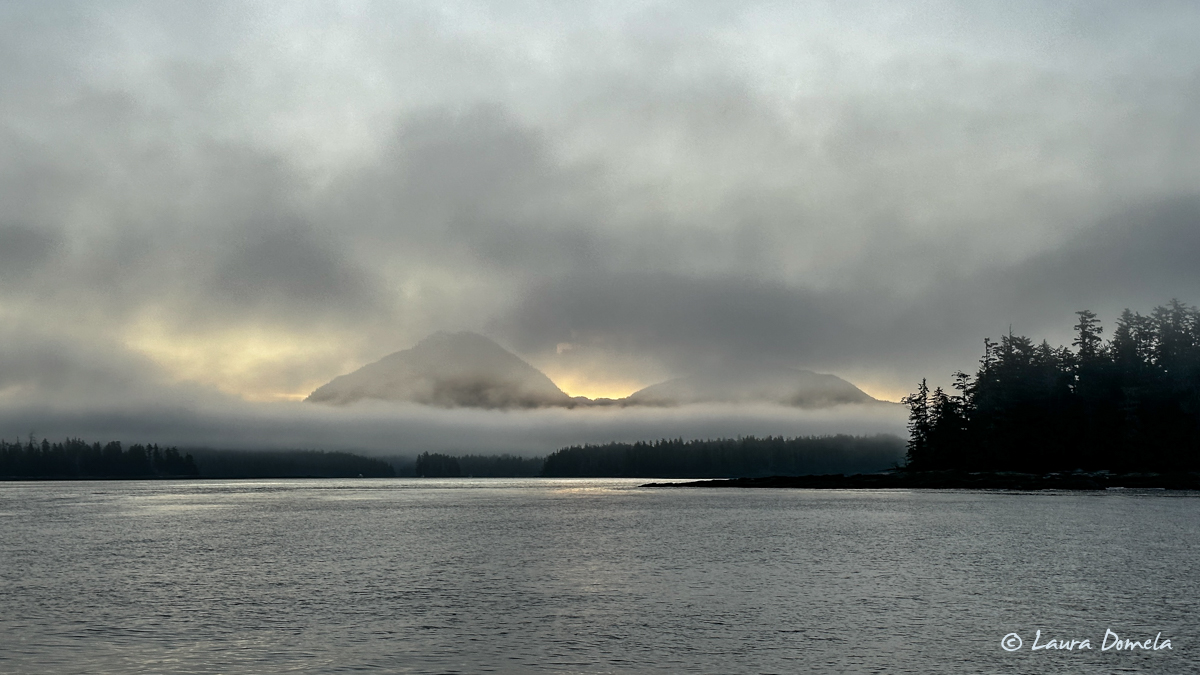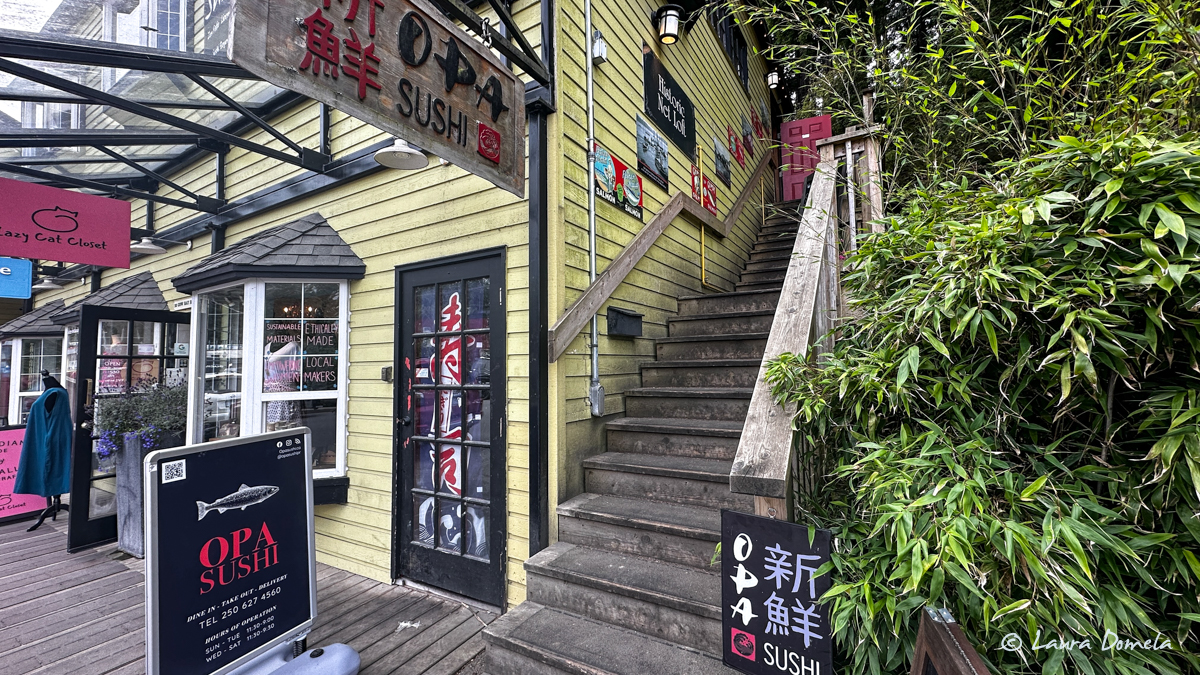 We left Prince Rupert early this morning and bypassed the turnoff to Grenville Channel, opting for another trip down what we call "the outside of the inside." Instead of heading for Captain Cove as we'd originally thought, we continued around to the Spicer Islands this time. We felt a tiny bit of swell as we transited Beaver Passage just before turning into the anchorage, and just before that we had a humpback surface about 20 feet from Airship (YIKES??)…we spotted two more ahead and just made sure to go slowly past. There were a zillion birds in the area as well…fish for everyone!
We anchored in a gorgeous, well-protected spot between Spicer Island and South Spicer Island. Kevin immediately took the Mavic up for some aerial shots while the light was perfect.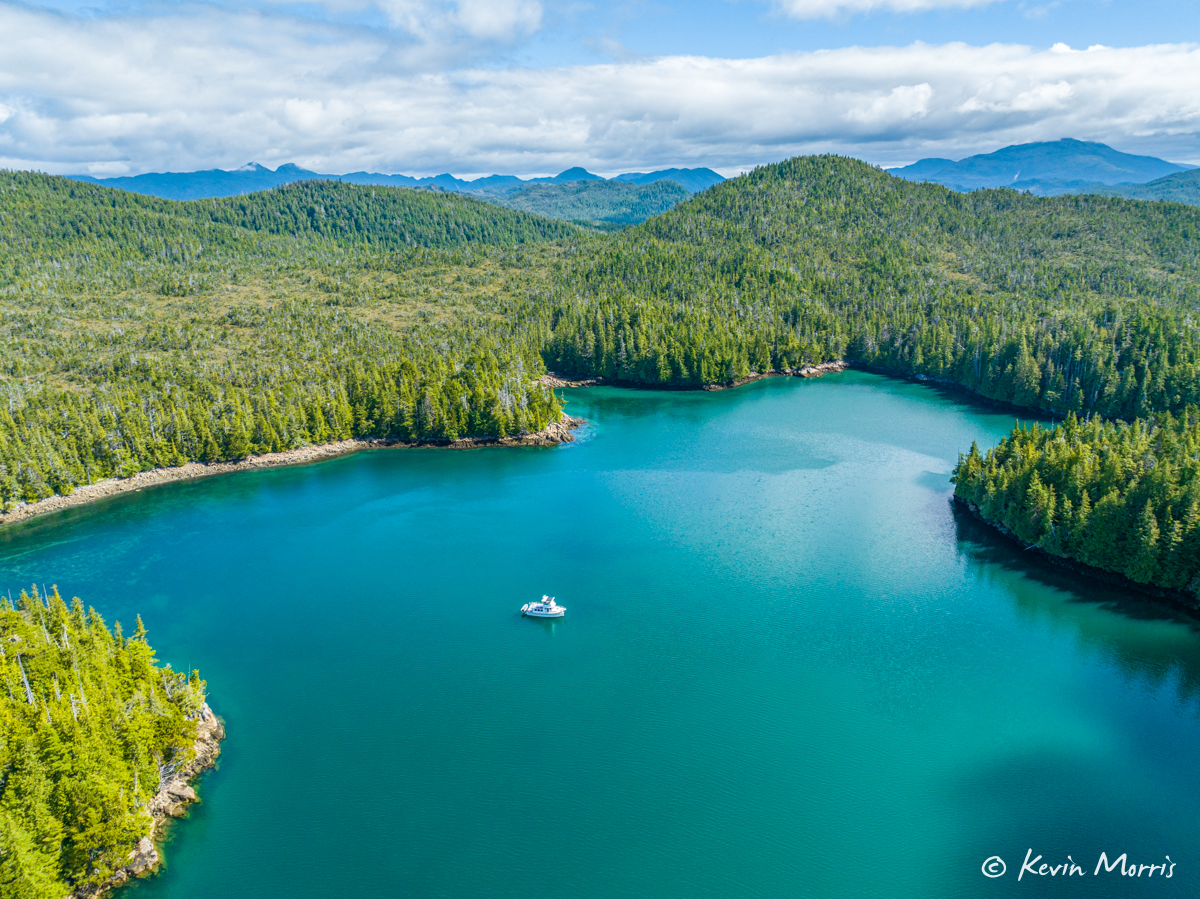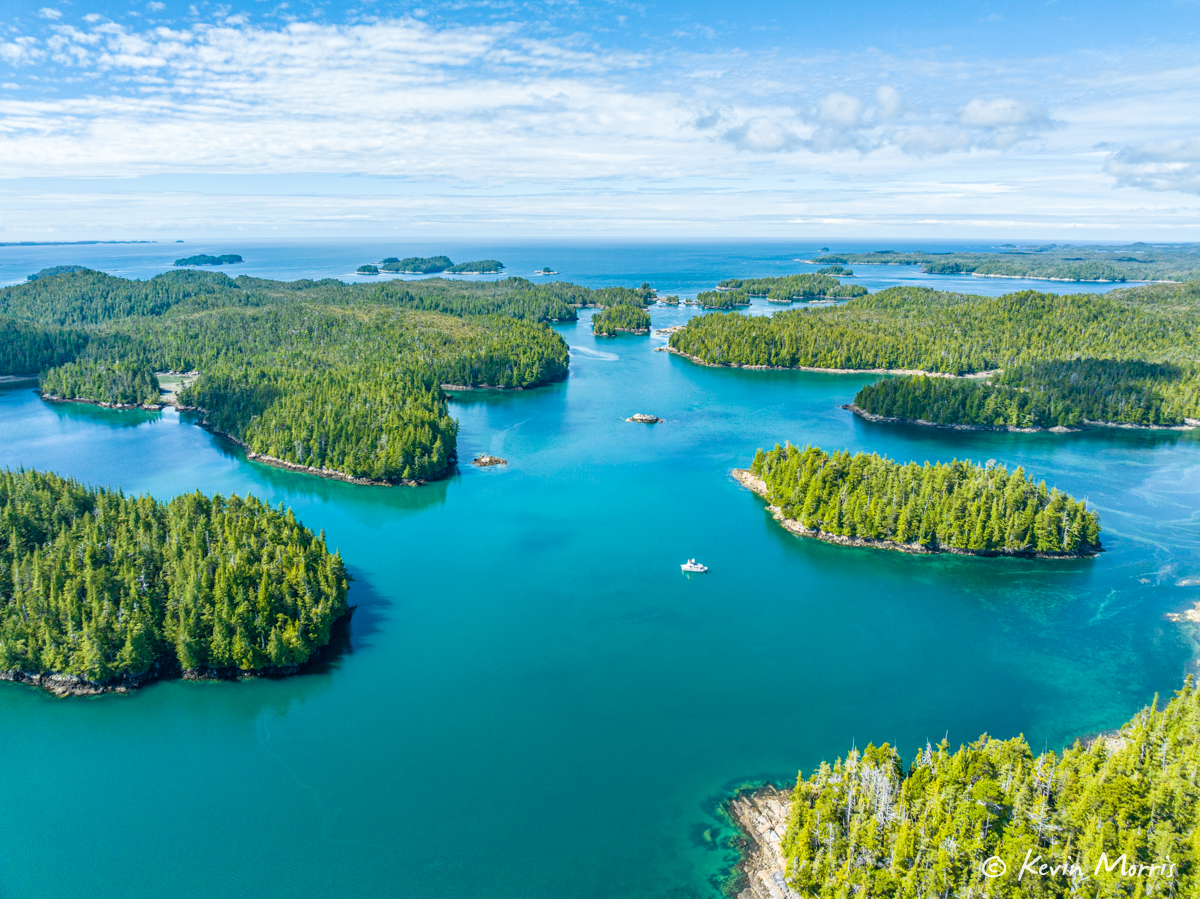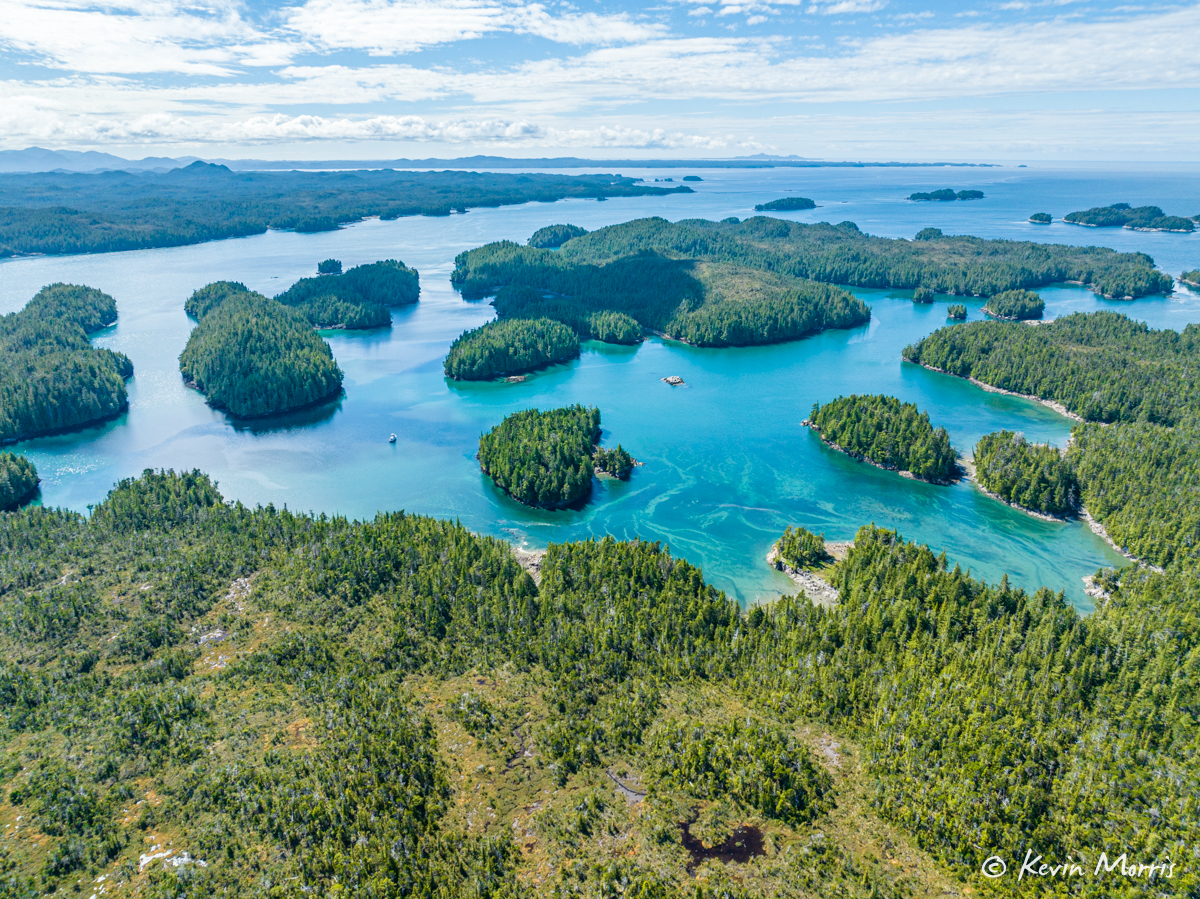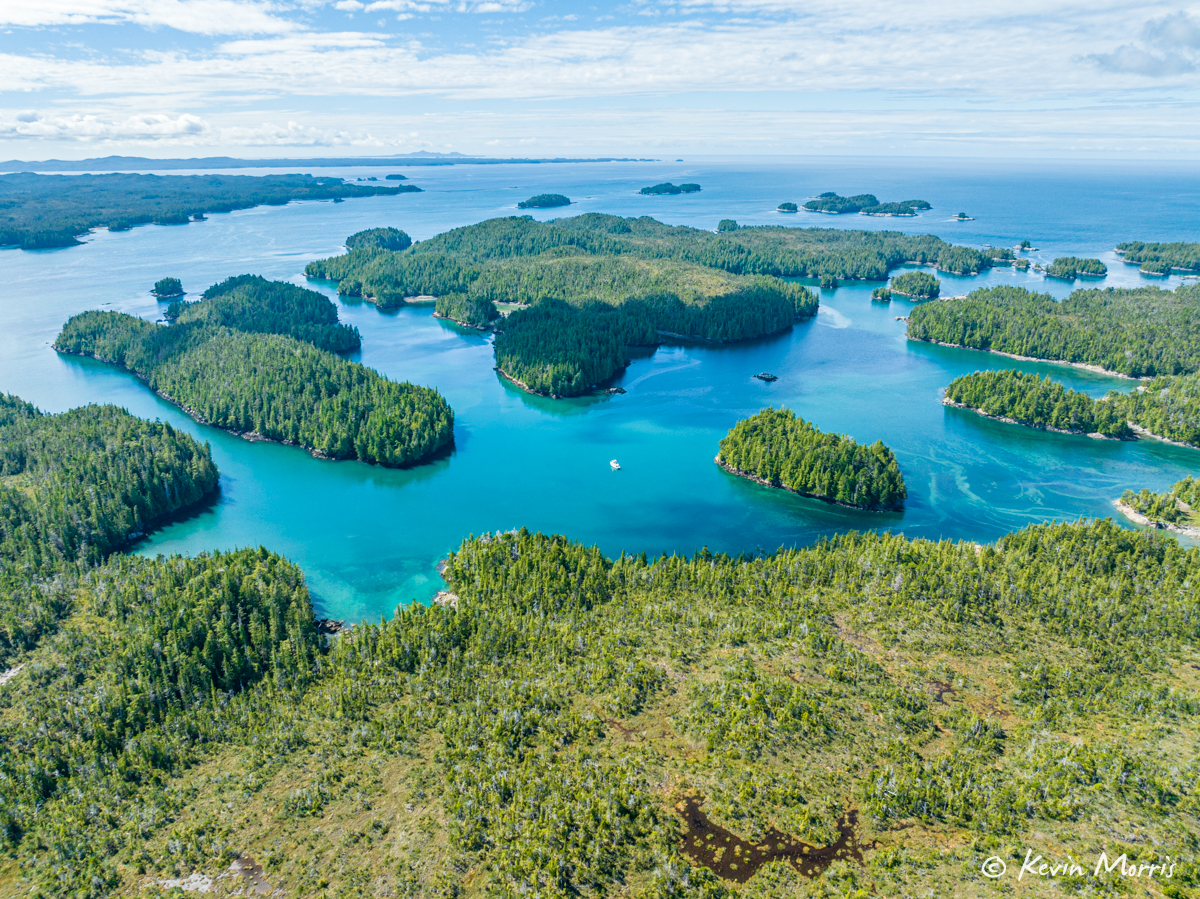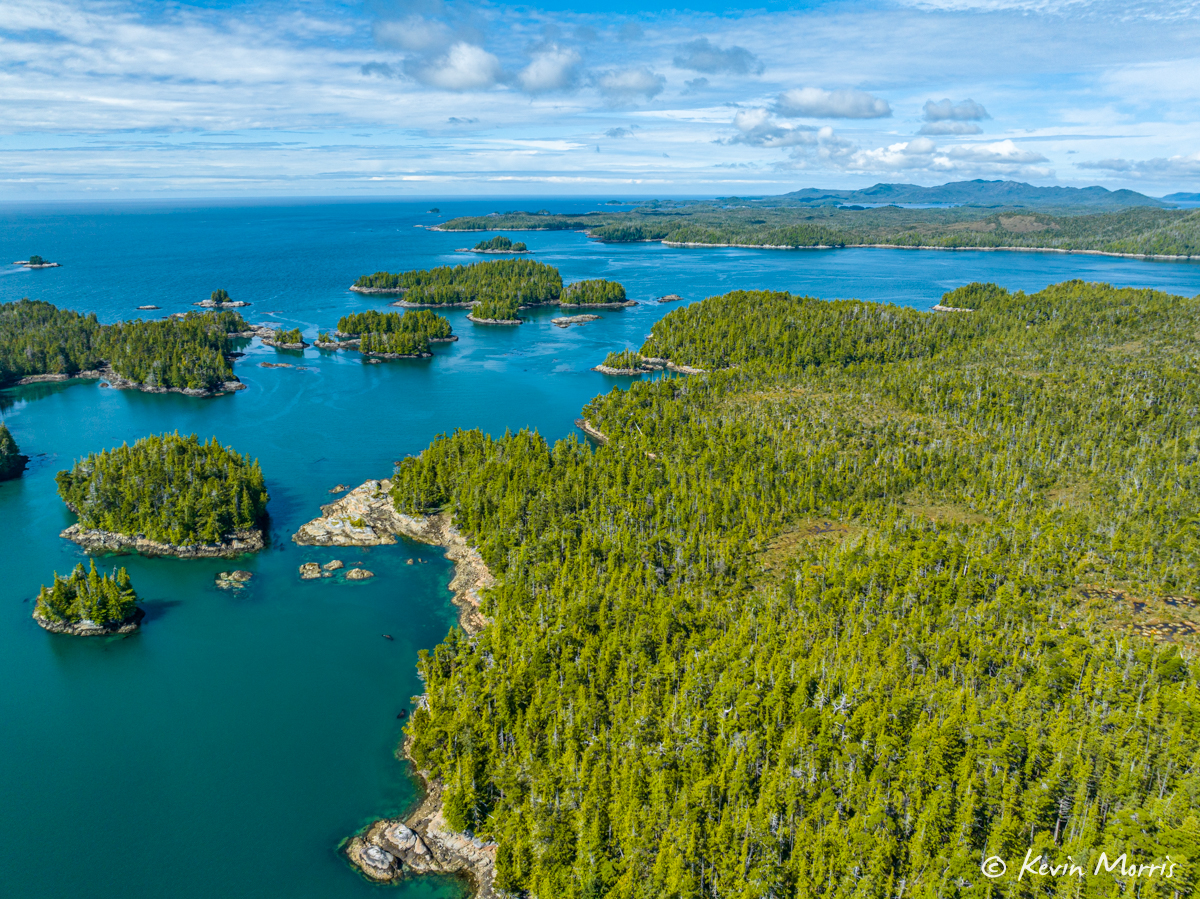 We did some dinghy exploring around the nearby islets and had a little happy hour for two on the top deck before dinner. I pulled from the freezer the last package of the homemade bolognese from home and made some fresh fettuccini bolognese with sauteed/braised fennel for dinner — delicious!
Kevin pulled the crab traps once earlier and the first one had one female, but the contents of the second trap were much more interesting: two different kinds of starfish, two red rock crabs, two female Dungeness, and one male Dungeness (too small). Starfish AND crab, together….that's a first!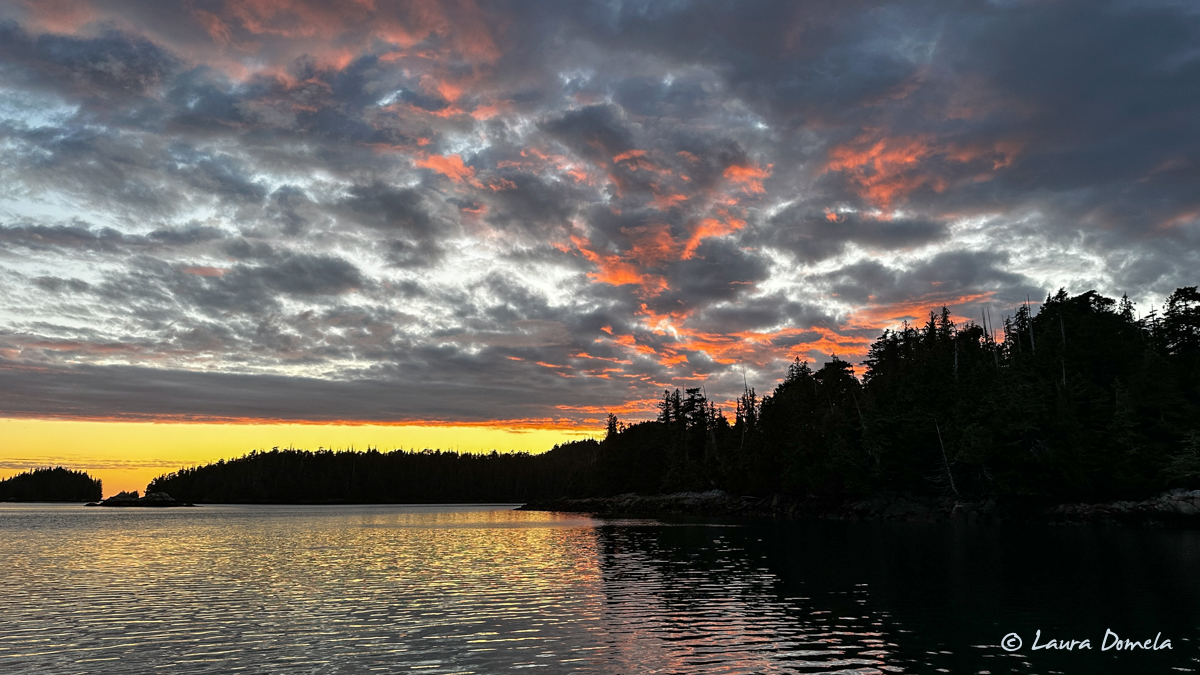 This morning we pulled the traps and had two keeper males. The one on the left is 6.5 inches (legal minimum) but whoa baby look at the size of the other one! (I should have turned them over for this photo but I didn't have gloves on and they were active with those claws!!)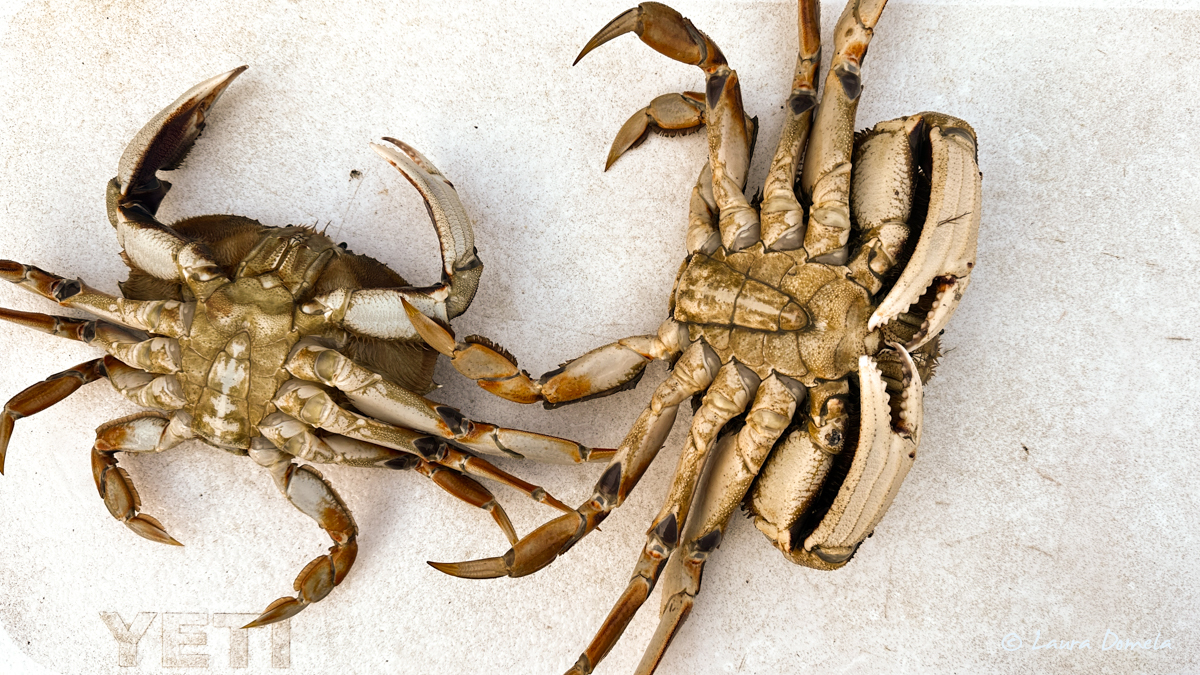 Looks like the big one fended off a few bullets with his claws, Wonder Woman style.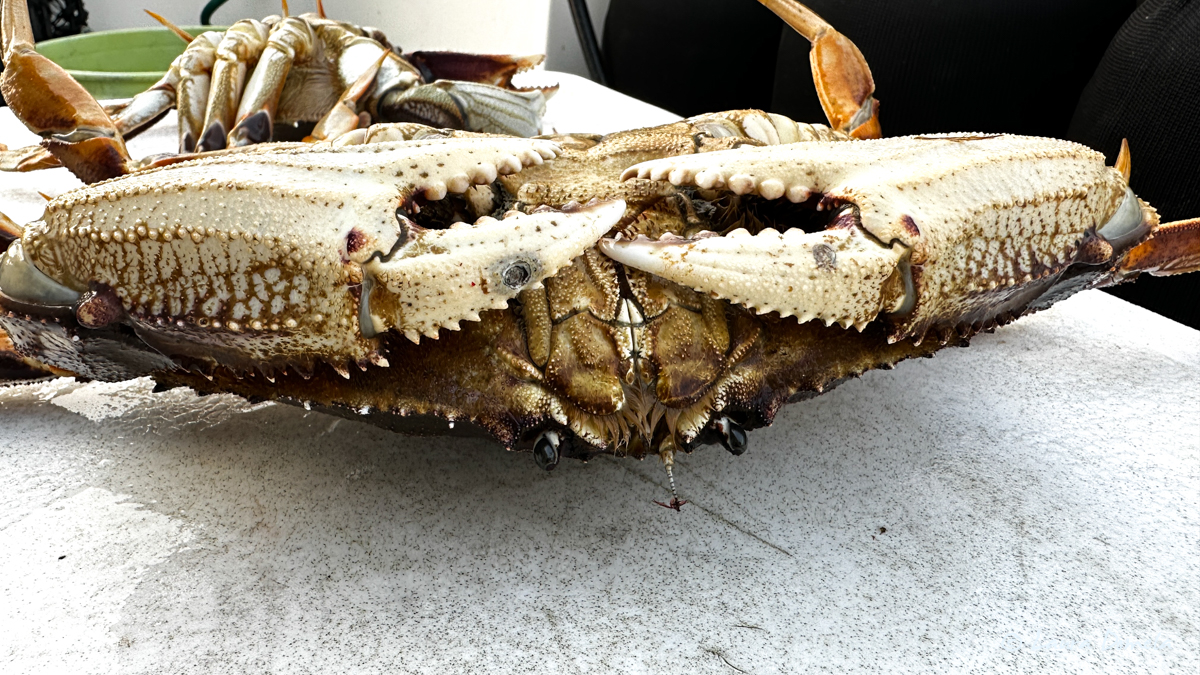 One of the side effects of anchoring in a place with a lot of current: kelp on the anchor!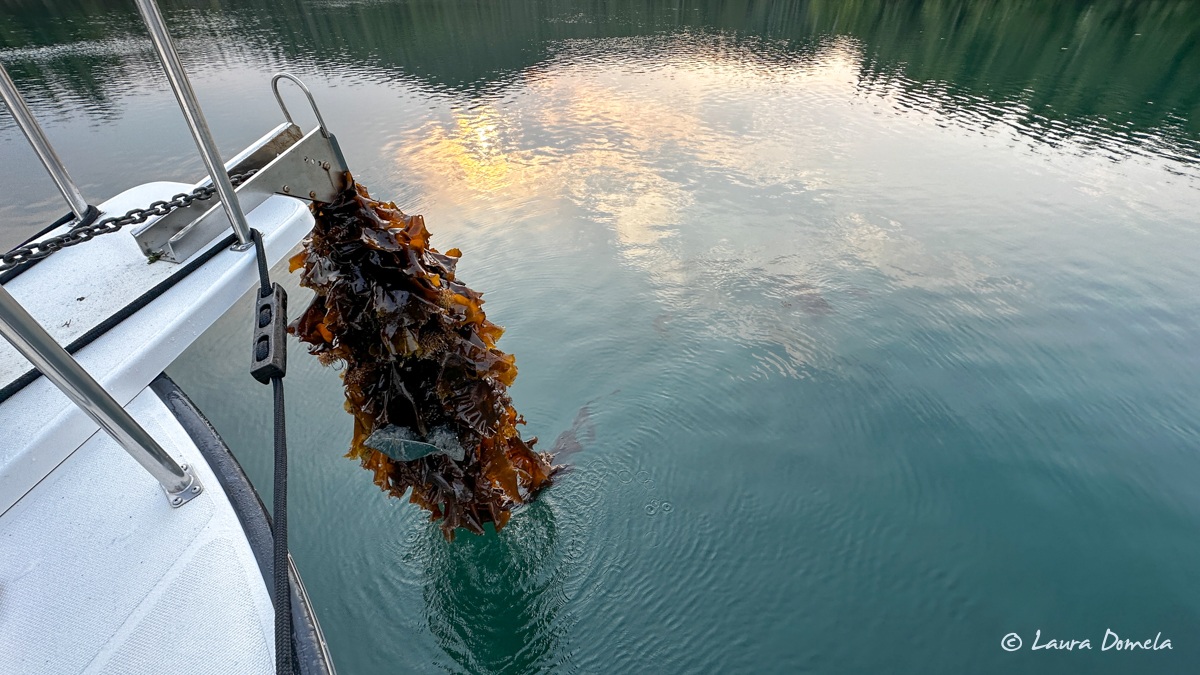 We're off to Captain Cove today (only 10nm from here) for more crabbing, and probably some fishing.