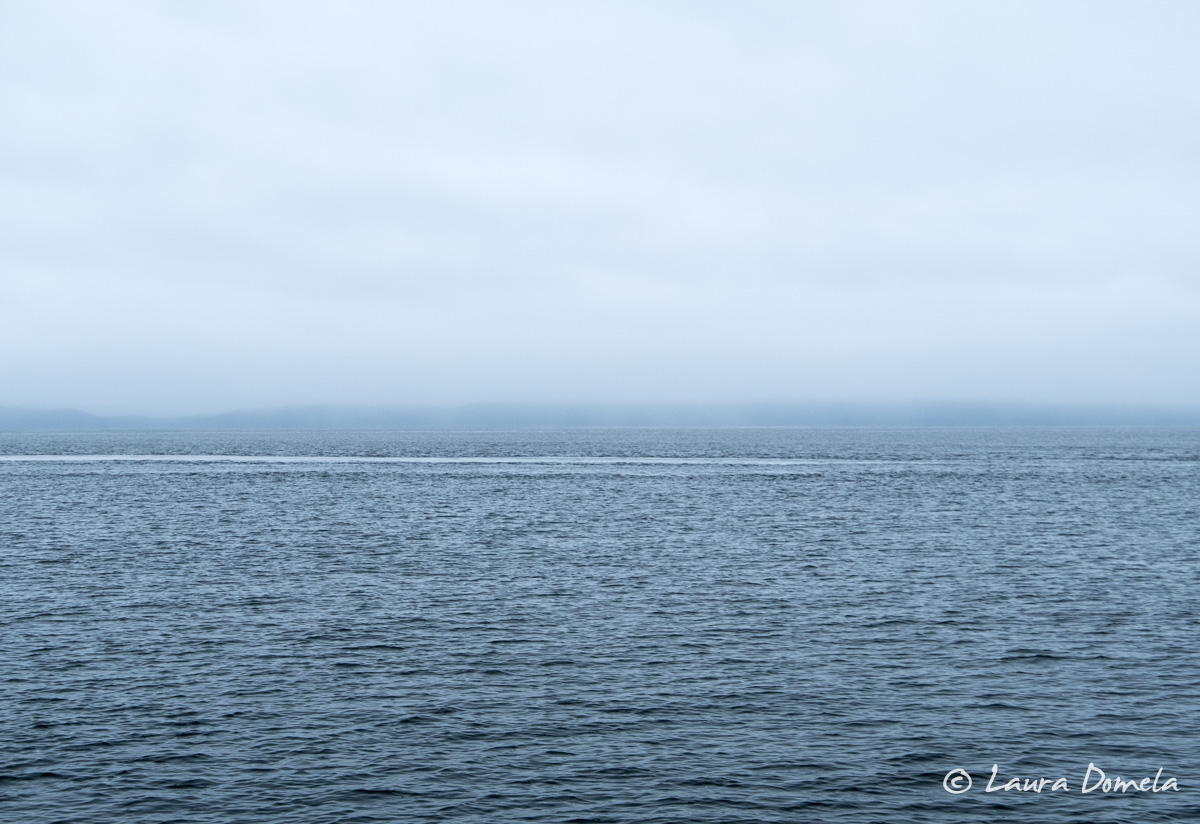 As we move north, the scale of everything changes. The mountains rise higher, civilization grows sparser, and bodies of water are bigger. Today's trip up Fitz Hugh Sound is a prime example–nearly 50nm  due north with hardly a building in sight. Imagine running from Seattle to Port Townsend with no structures on shore!
Our destination was Ocean Falls, at the head of Cousins Inlet. Ocean Falls is lost in time. Once a thriving company town of 3500, Crown Zellerbach abandoned the facility in 1973. The B.C. government briefly operated the pulp mill between 1973 and 1980, but economic realities finally shut it down in 1980. Ocean Falls is now a ghost town. A few enterprising souls live here and eke out a living providing services to visiting boaters and other tourists, but nature is slowly reclaiming most of the town.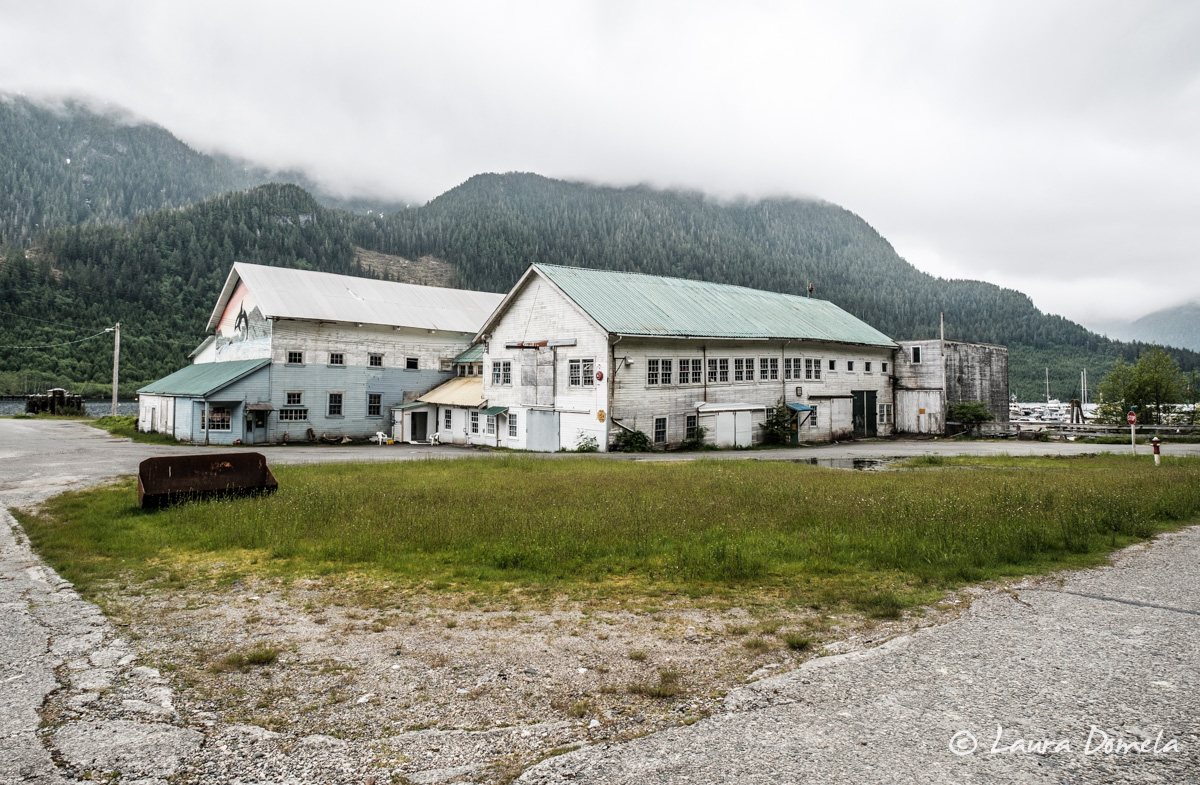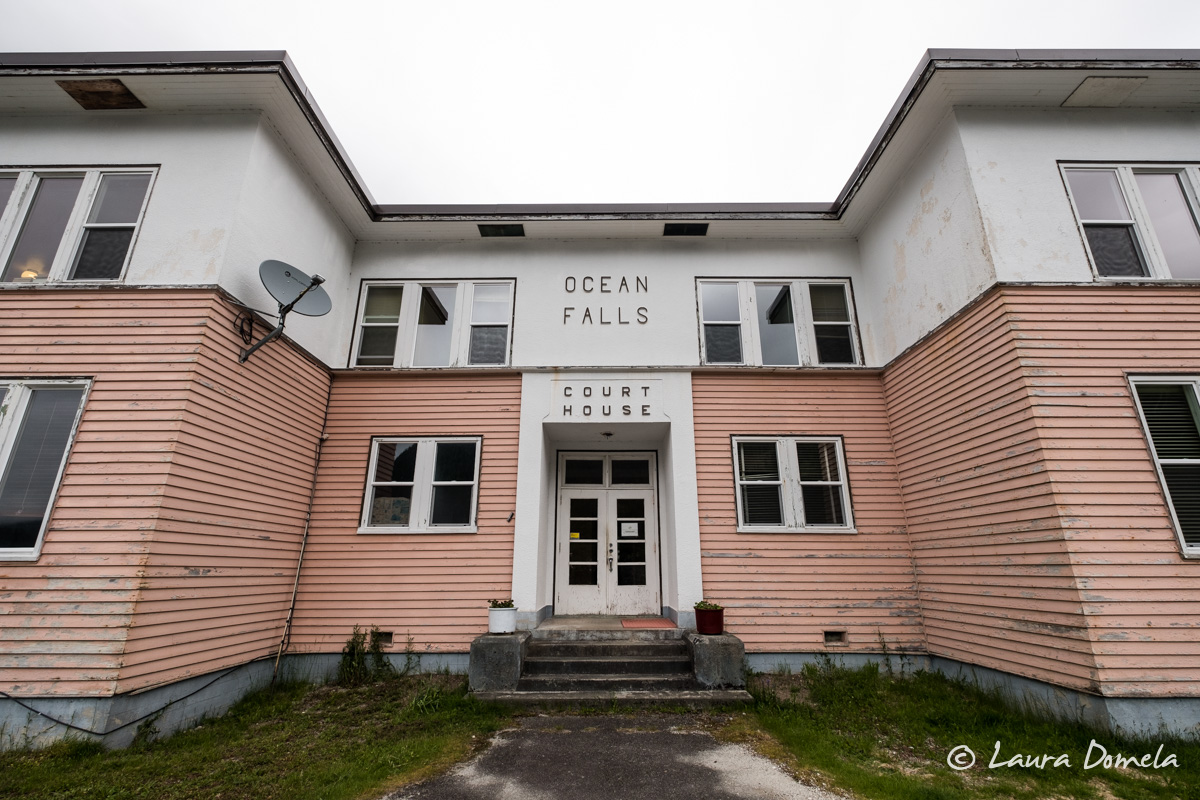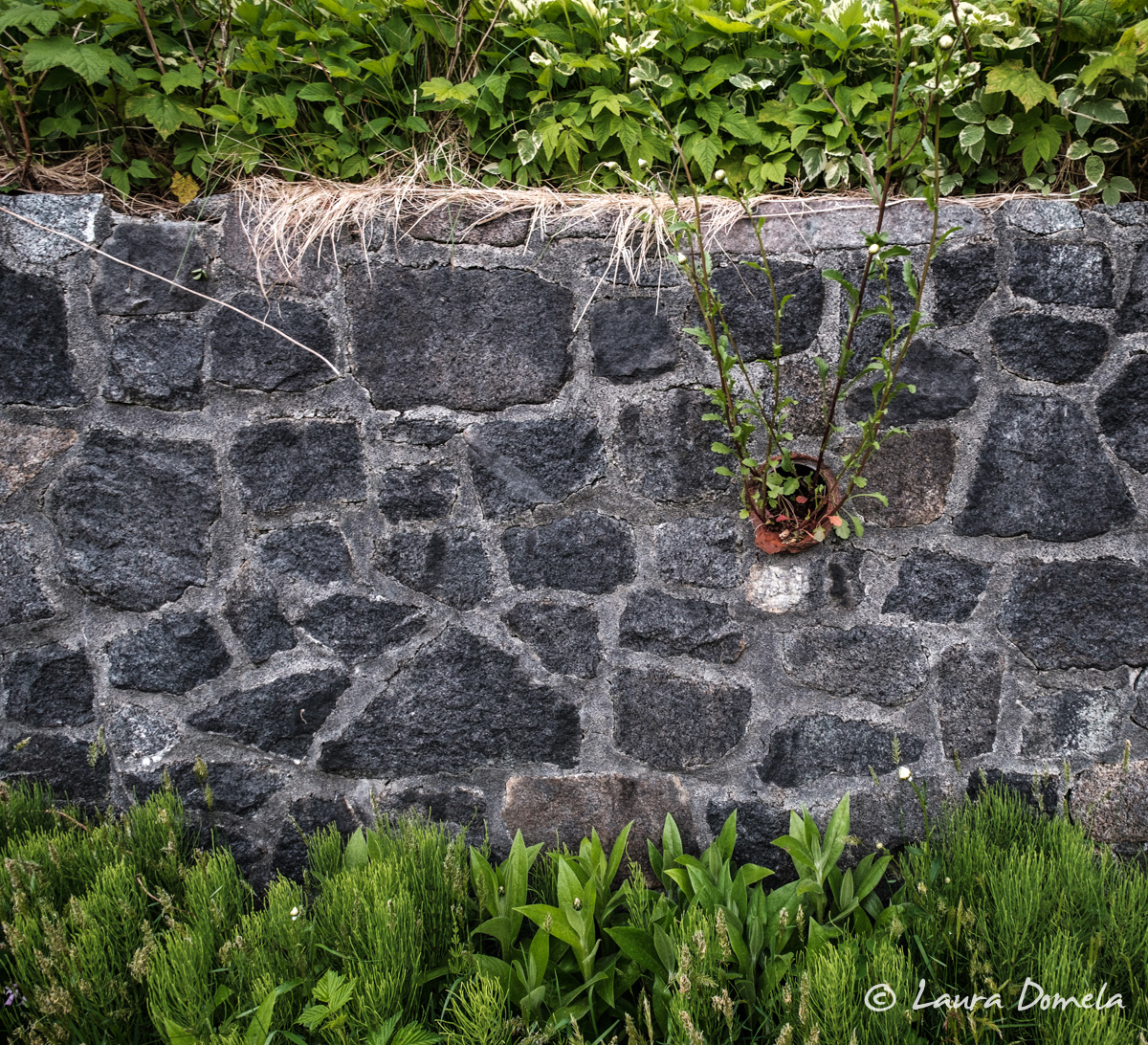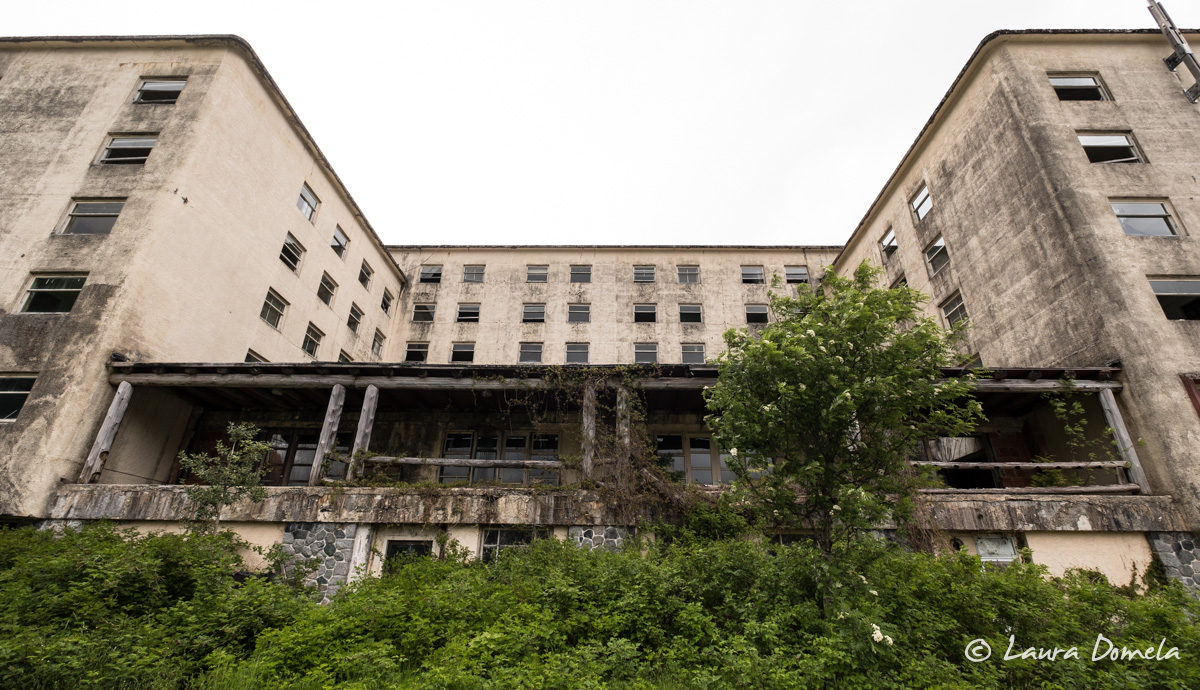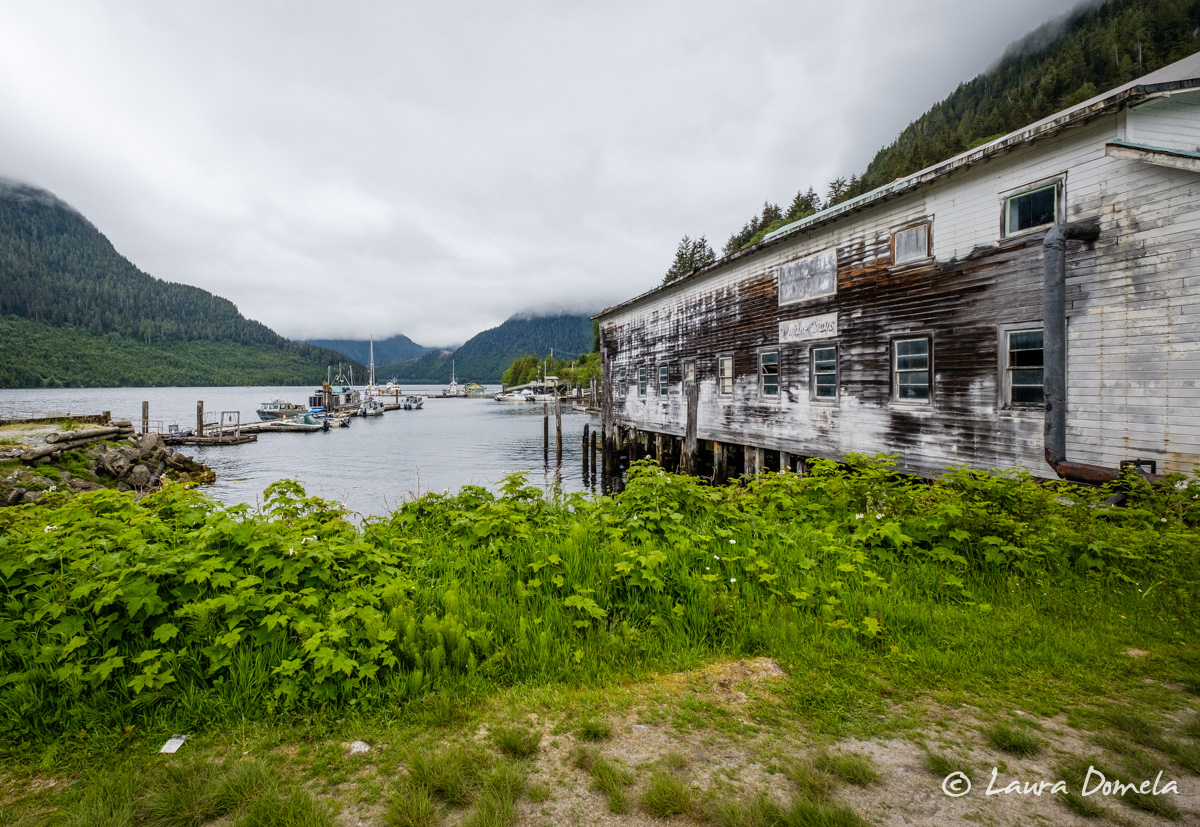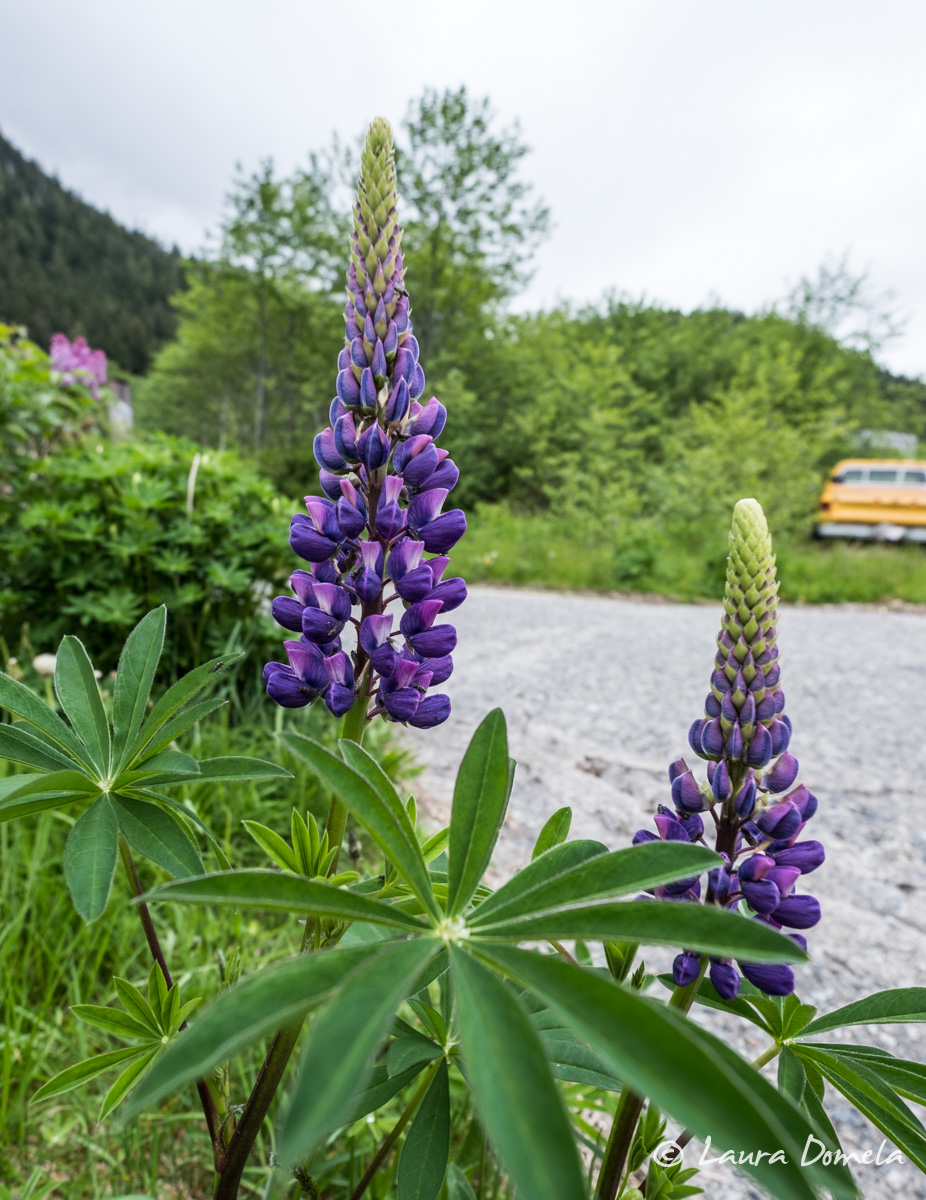 Nearer to civilization, a place like Ocean Falls would be off limits. Certainly the buildings, which must be filled with toxins and are on the verge of collapse, would be boarded up. Not here. The only thing preventing visitors from wandering deep into the buildings is fear—of collapse, of toxins, of just how creepy it is. We meandered through a couple of the bigger buildings.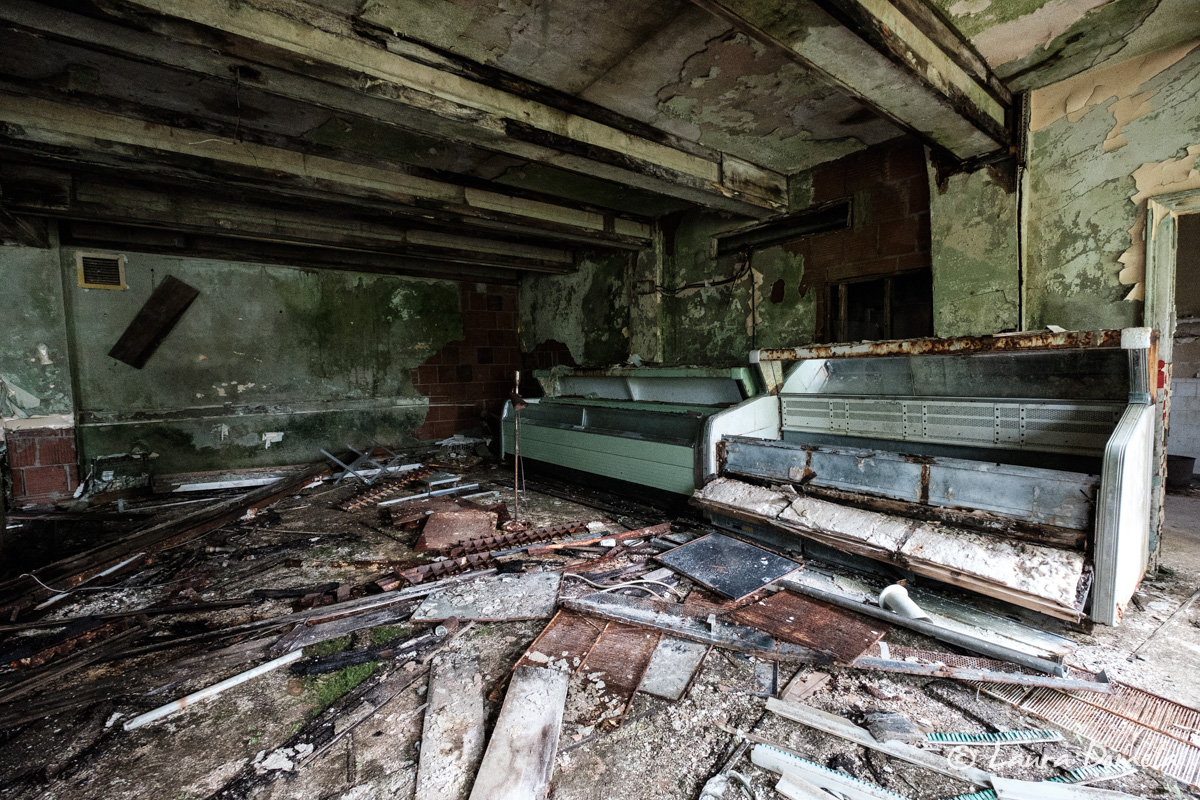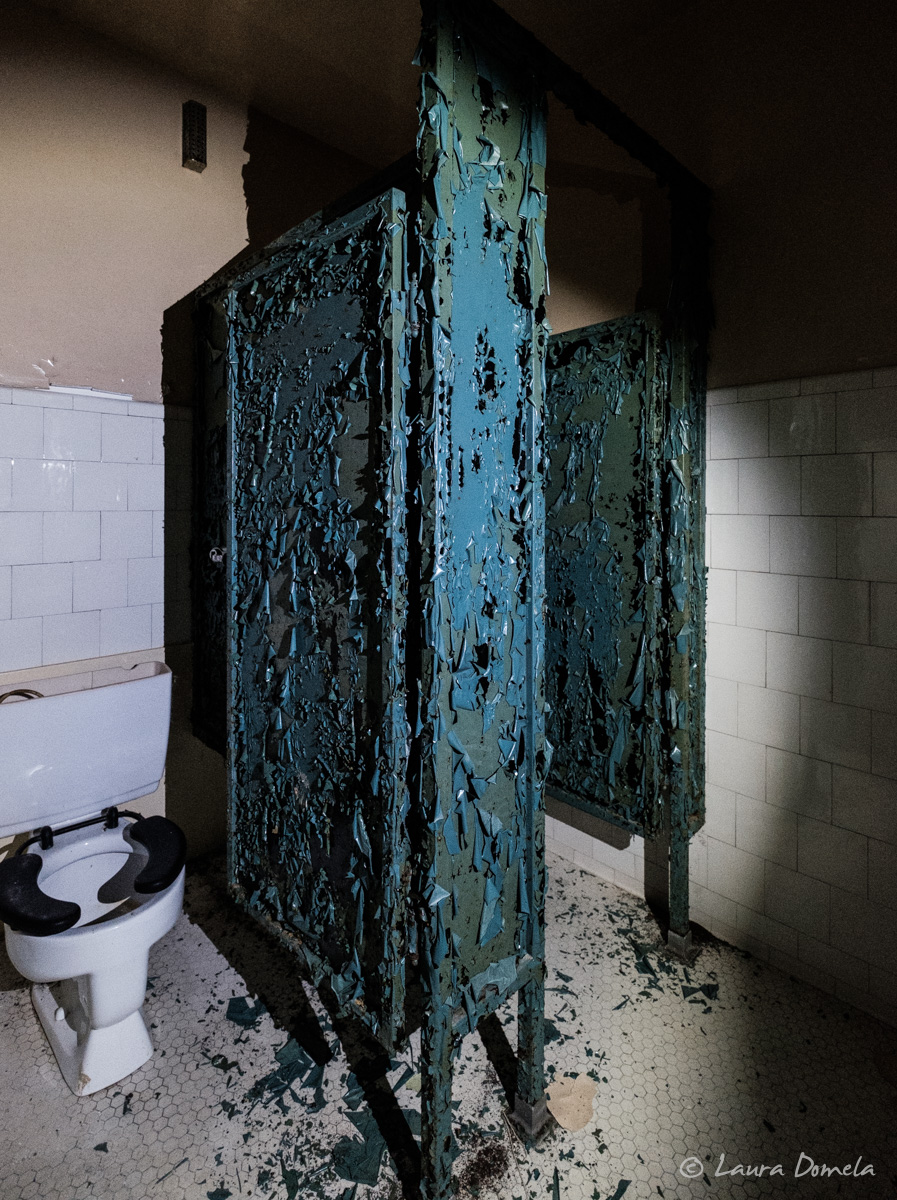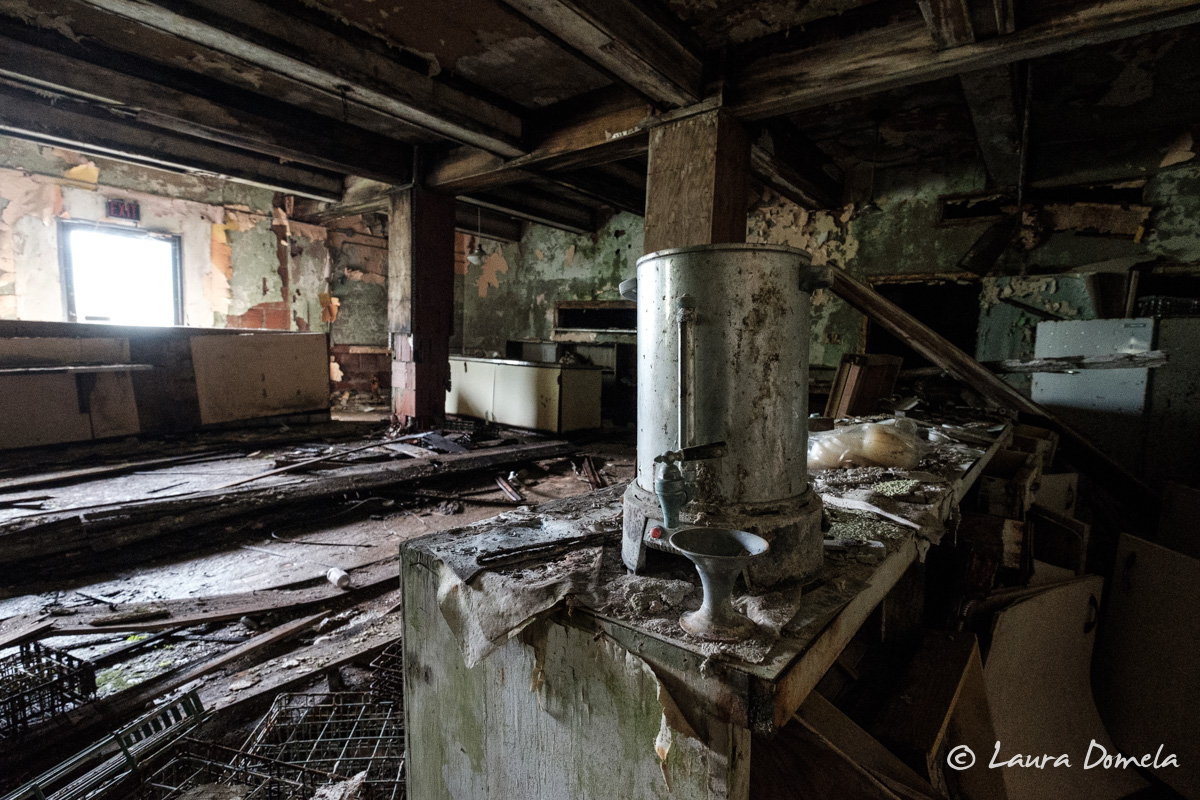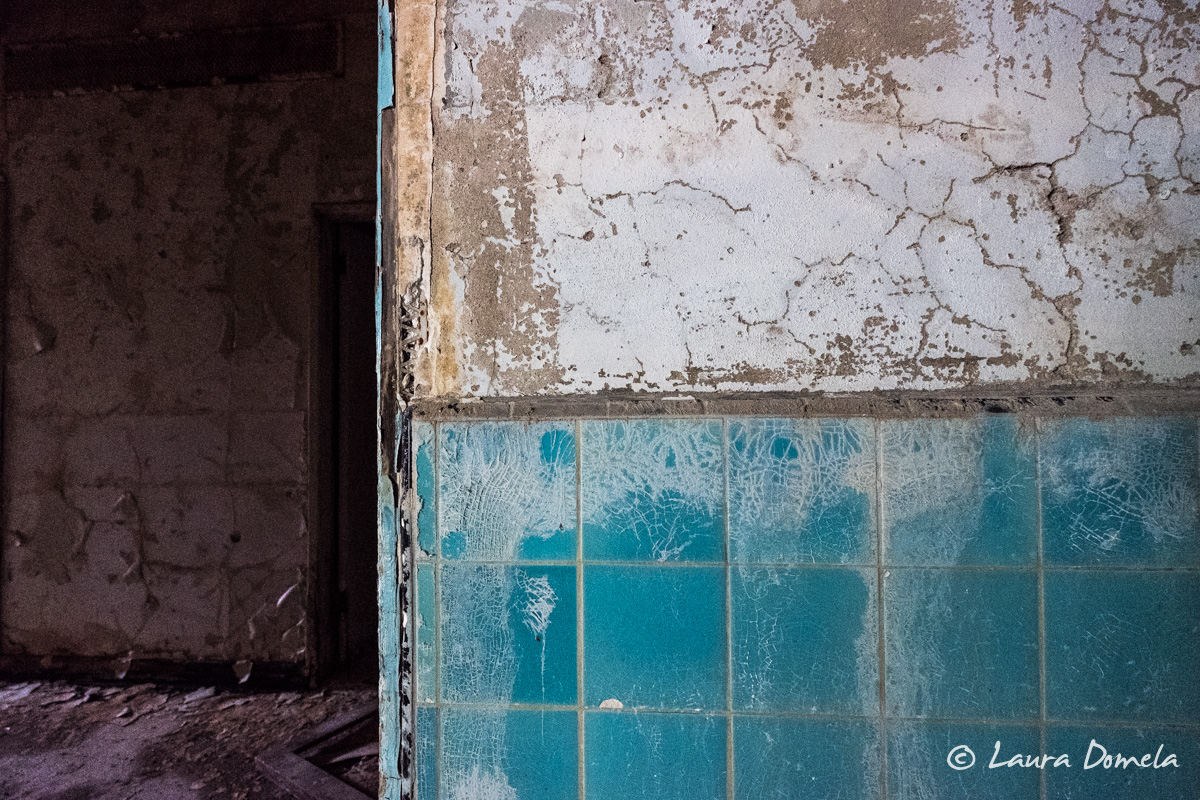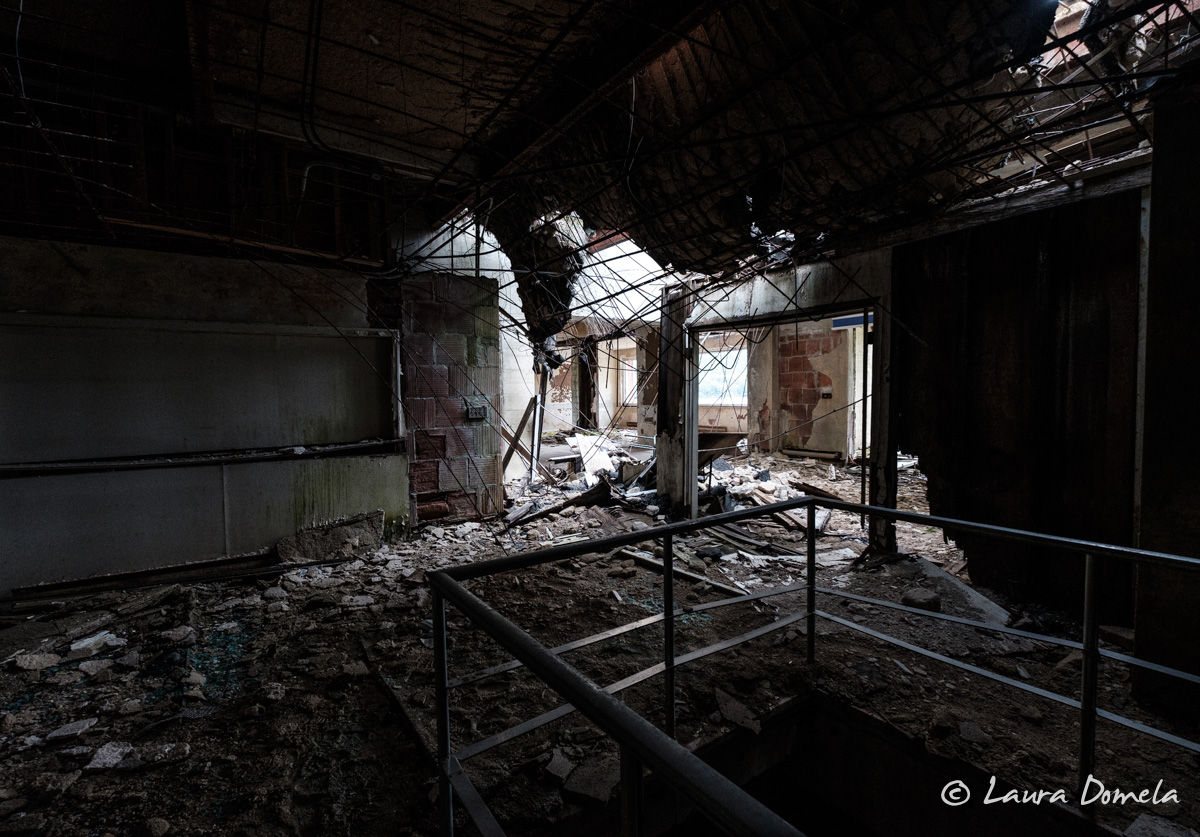 Words and pictures can't capture the experience. Paint peeling everywhere. Ceilings collapsed, rebar and concrete bowing to gravity. Carpets, saturated from decades of rain, mushy underfoot and impossibly musty. Scattered about are old records detailing what once was—Boy Scout rosters, swimming pool chemical reports, water polo team strategies. It's the best zombie apocalypse set Hollywood could imagine.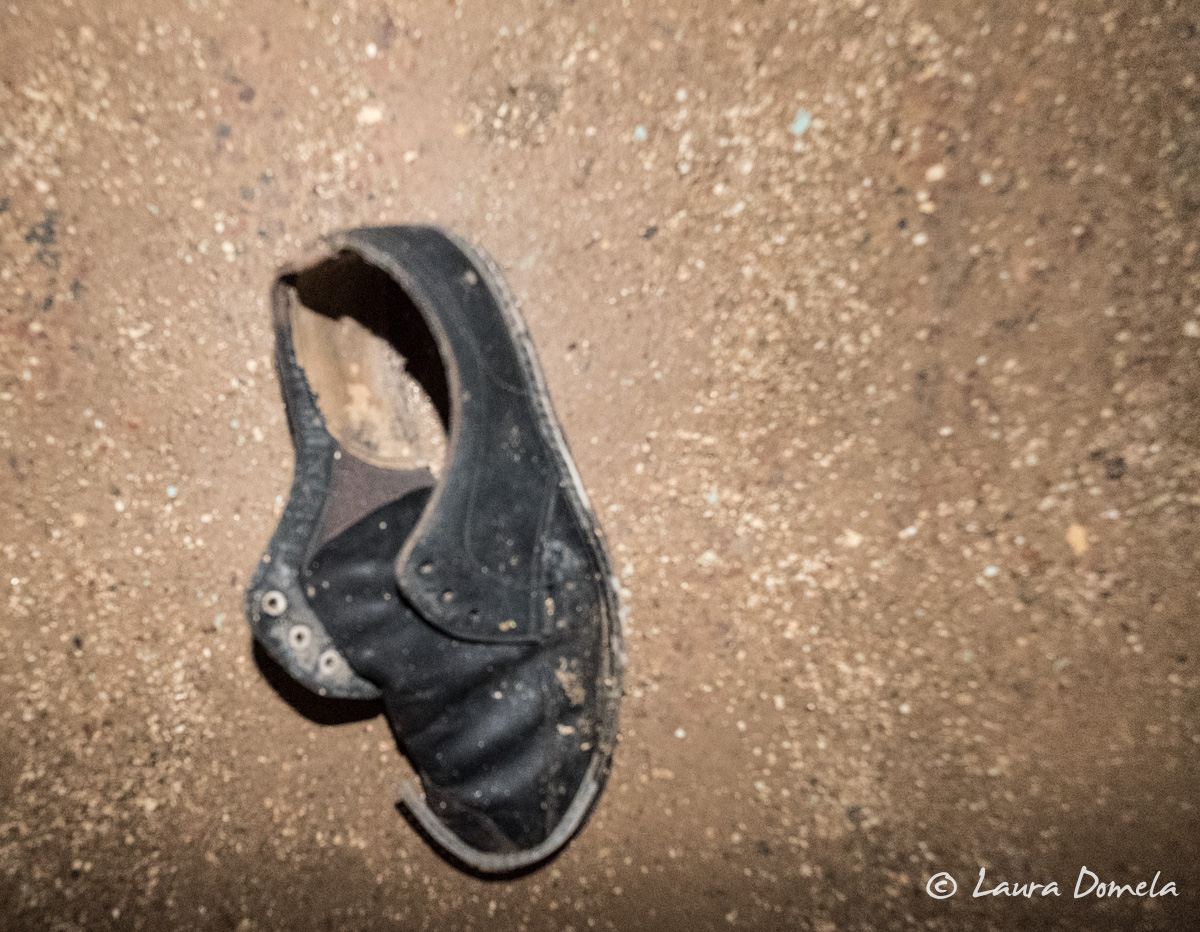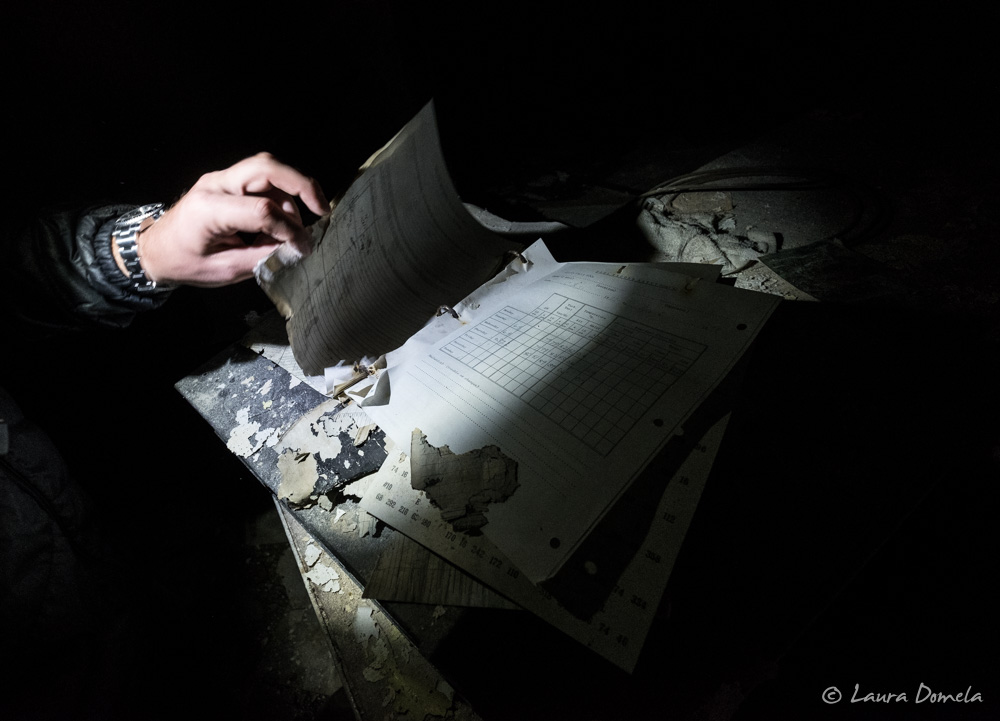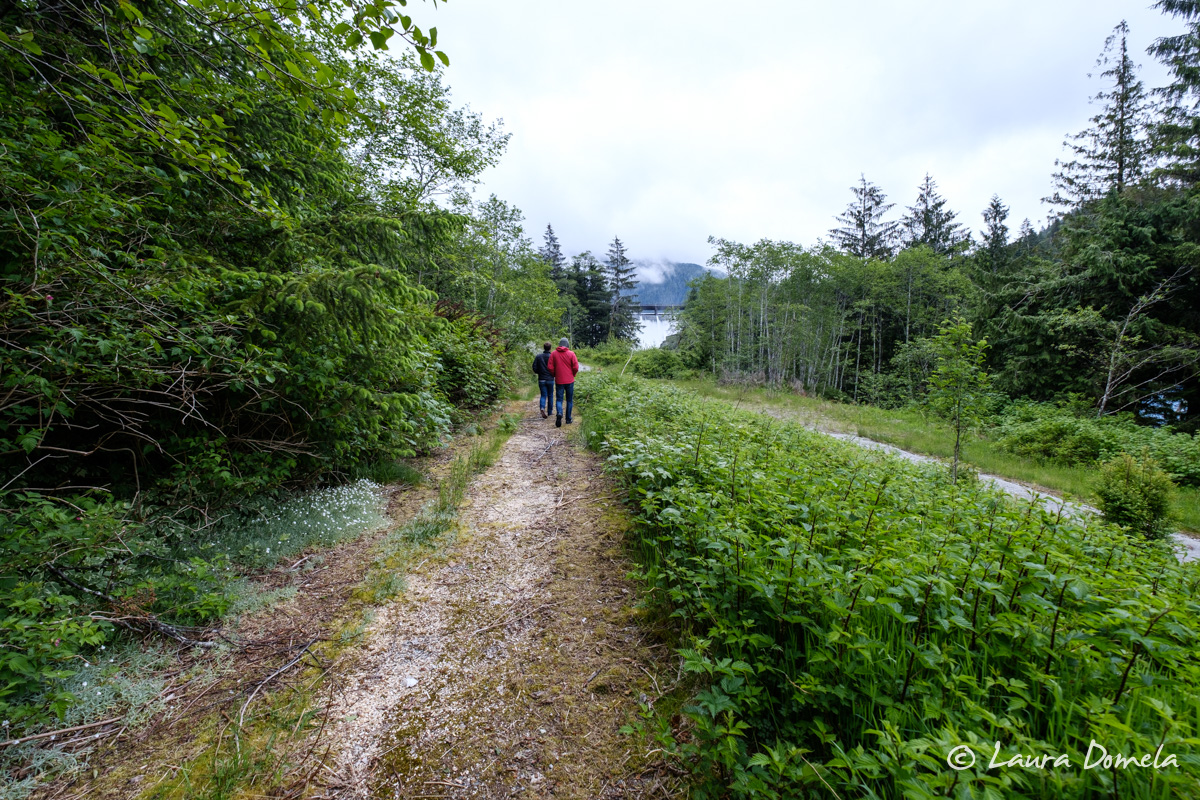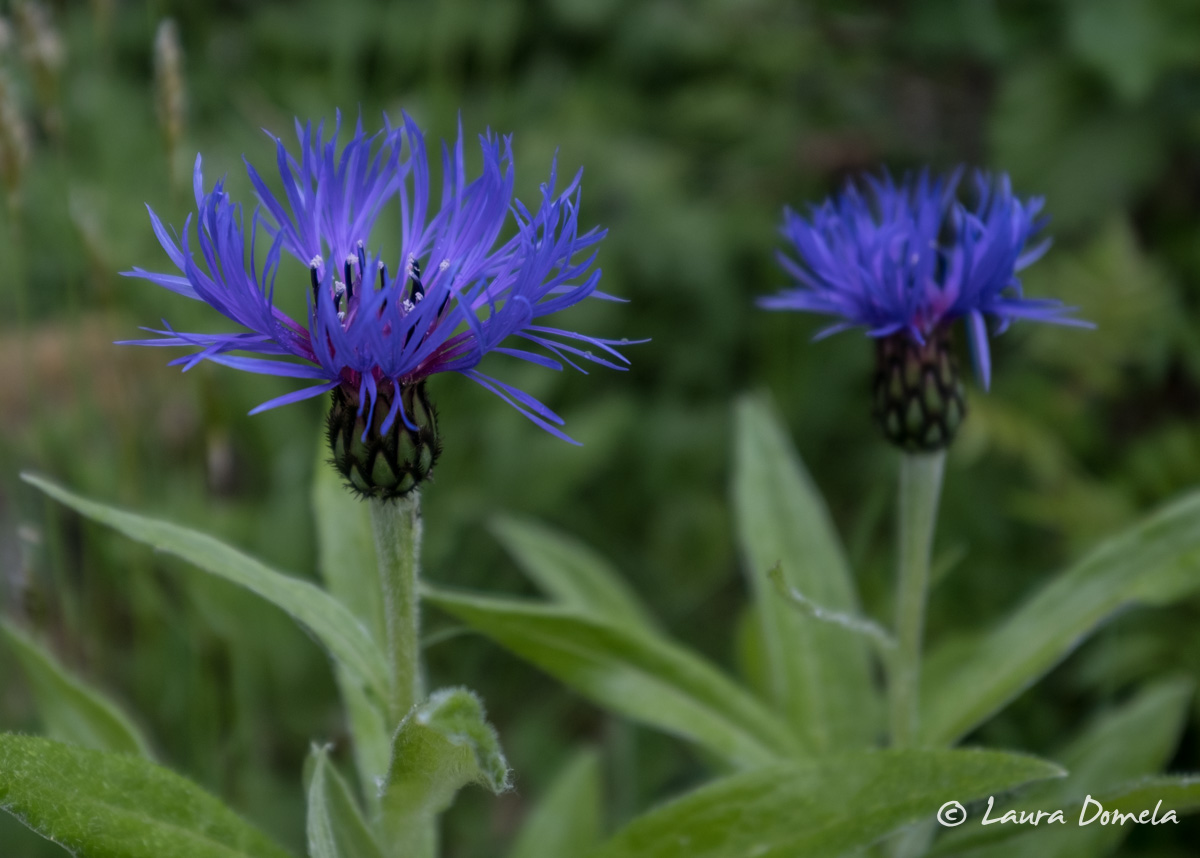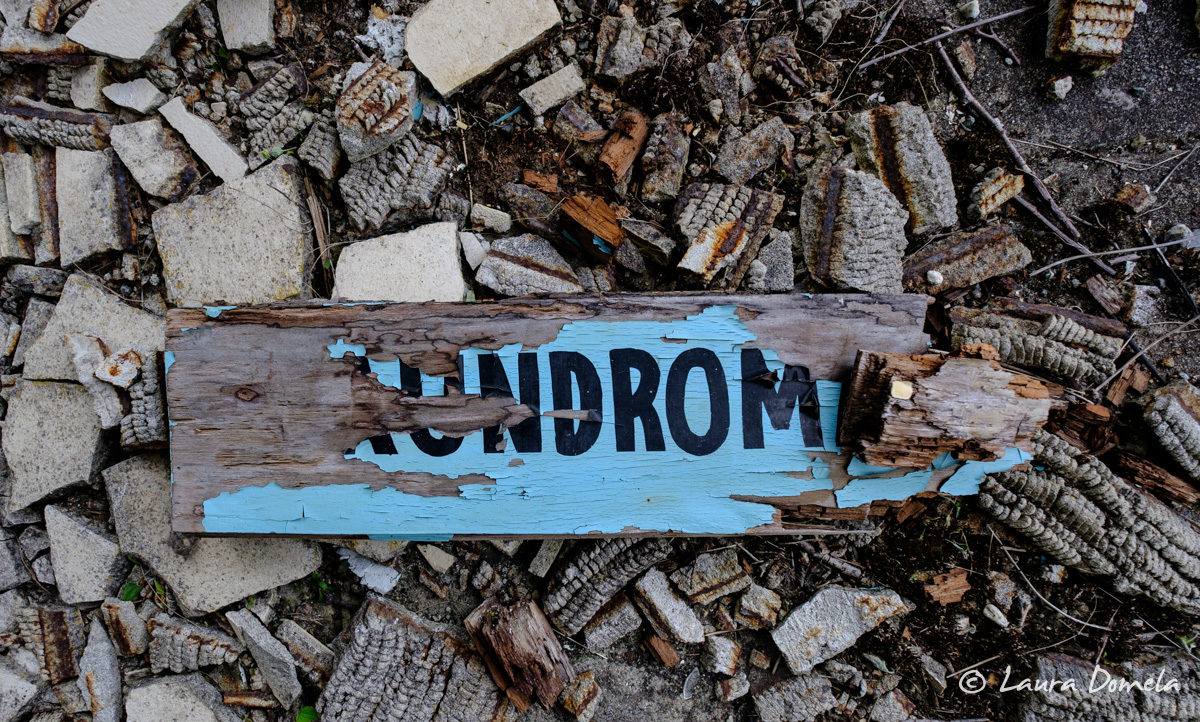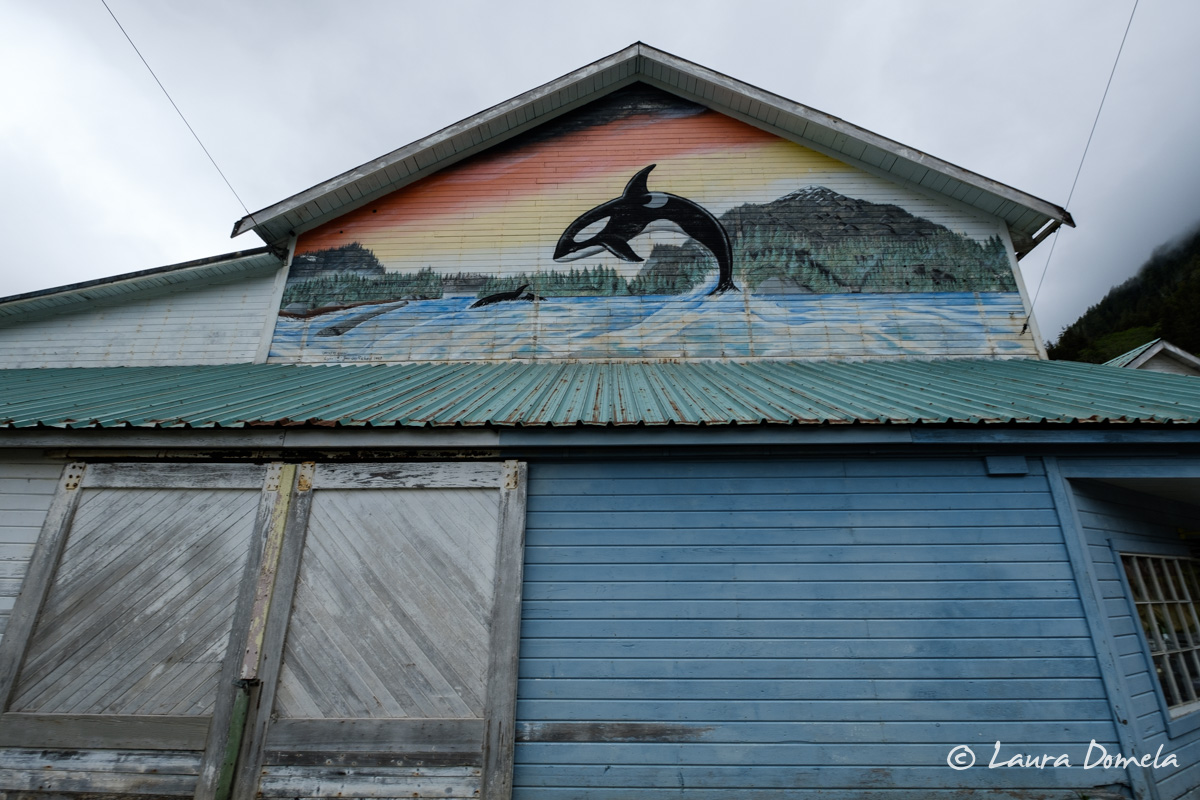 Prior to wandering the ghost town we put out three crab traps. We've found the most lucrative crabbing spot here is up toward the falls, just to the right in front of the pier/pilings.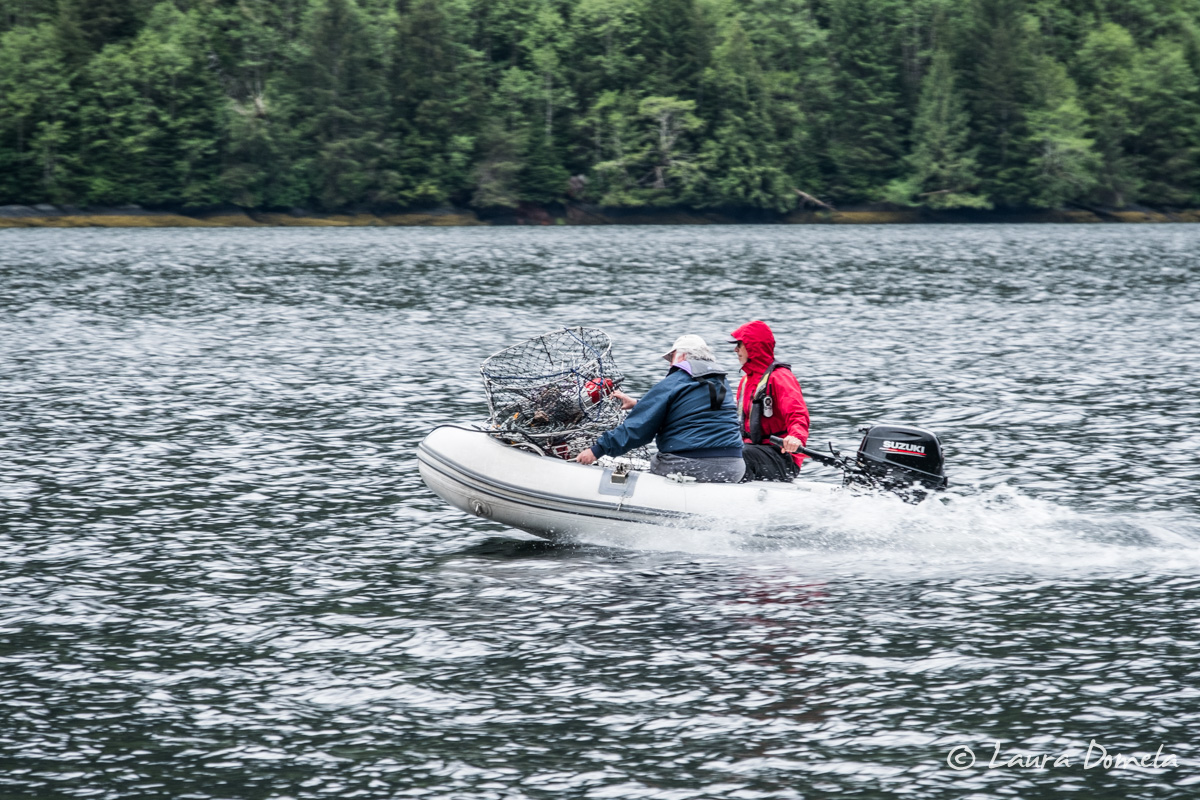 As usual, we caught a good number of legal male Dungeness: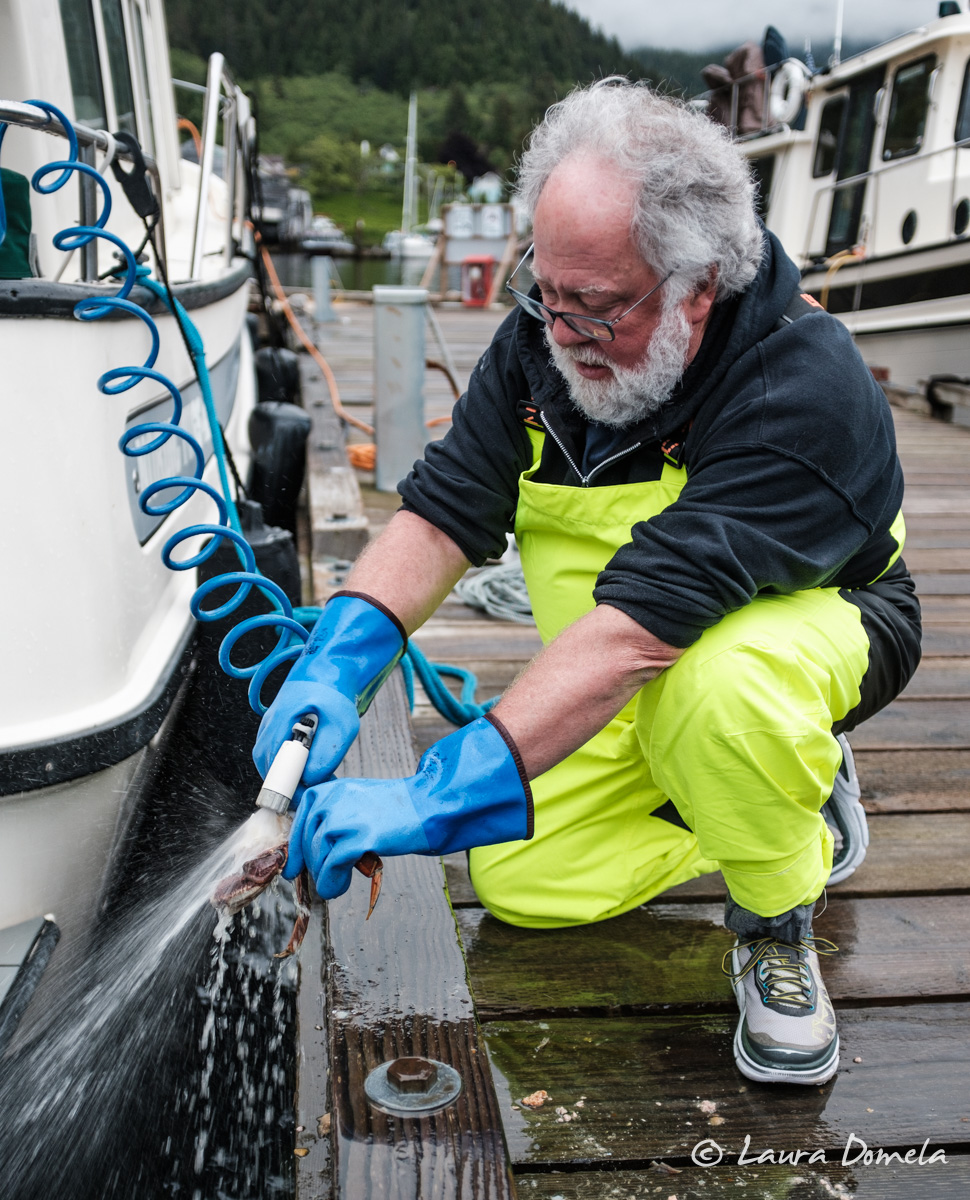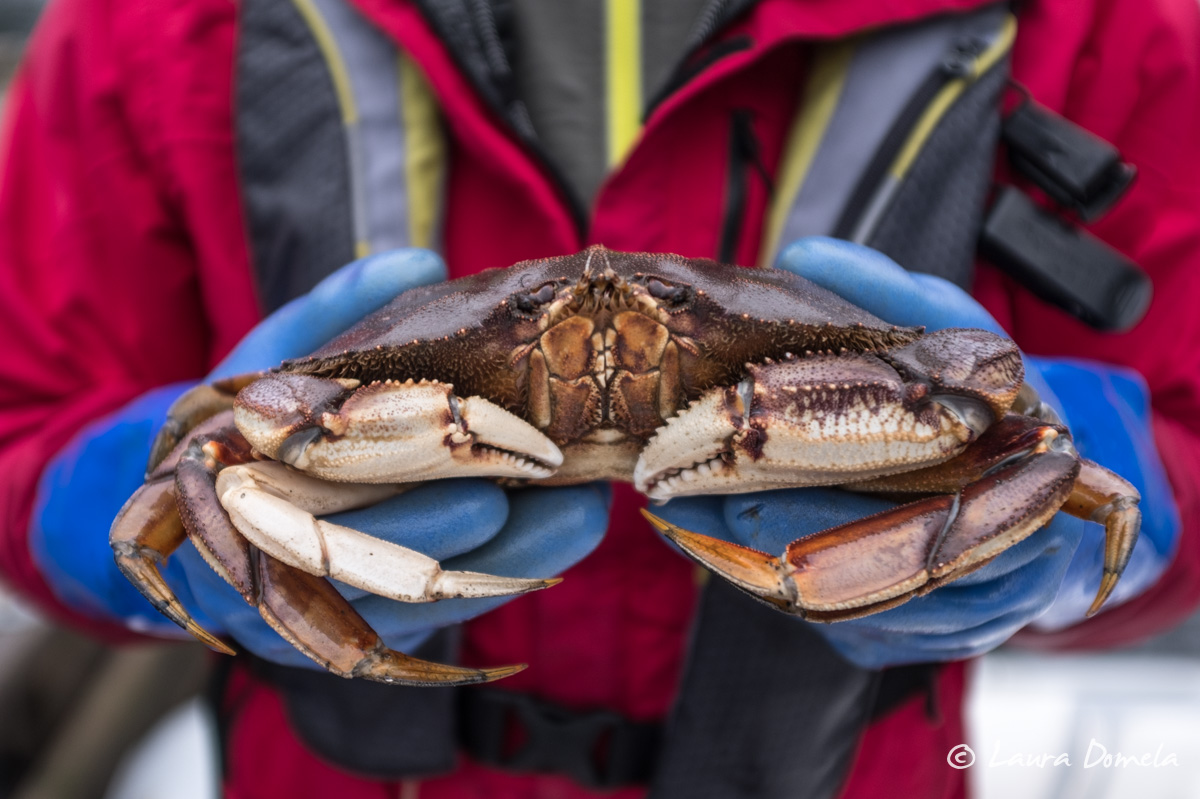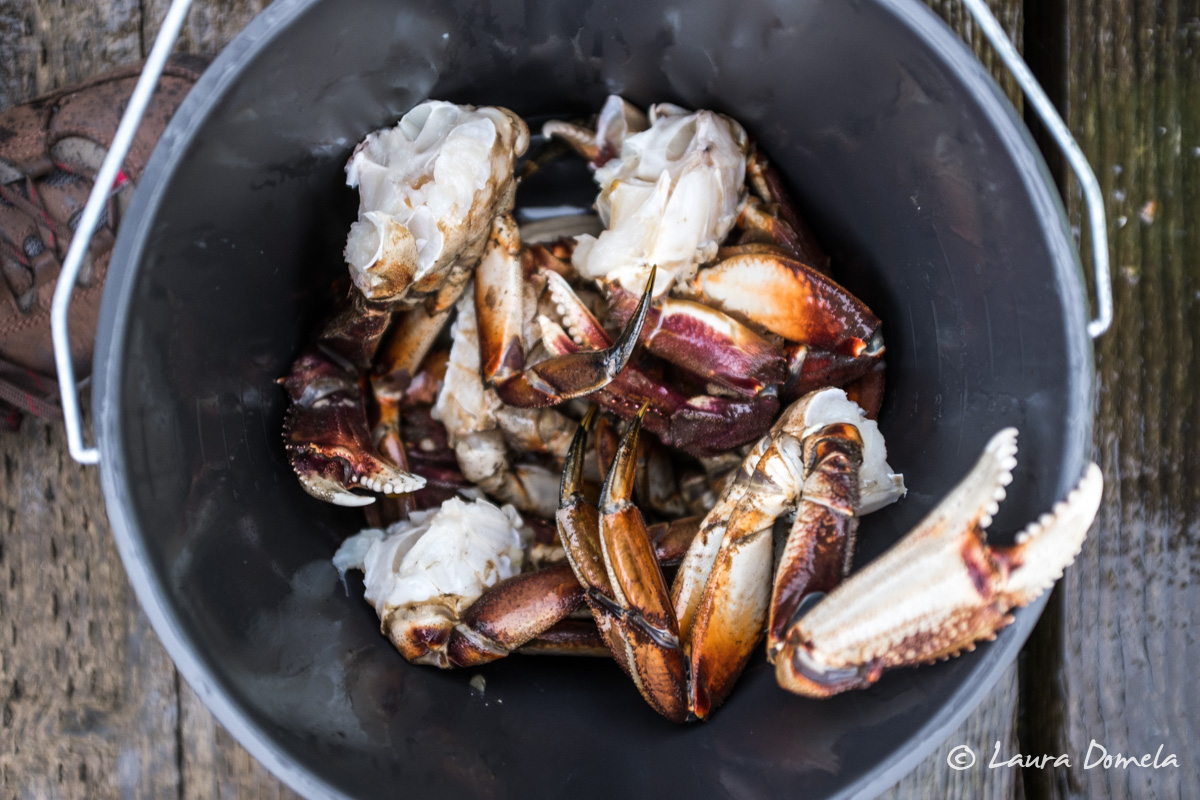 We'll make crab enchiladas for the group soon, and will probably be freezing the rest of our crustacean bounty for a later date. (I think between three crab pots in two days we collectively brought in 15 keepers!)
Later in the day, Sam took his Phantom 3 drone up for some aerial shots.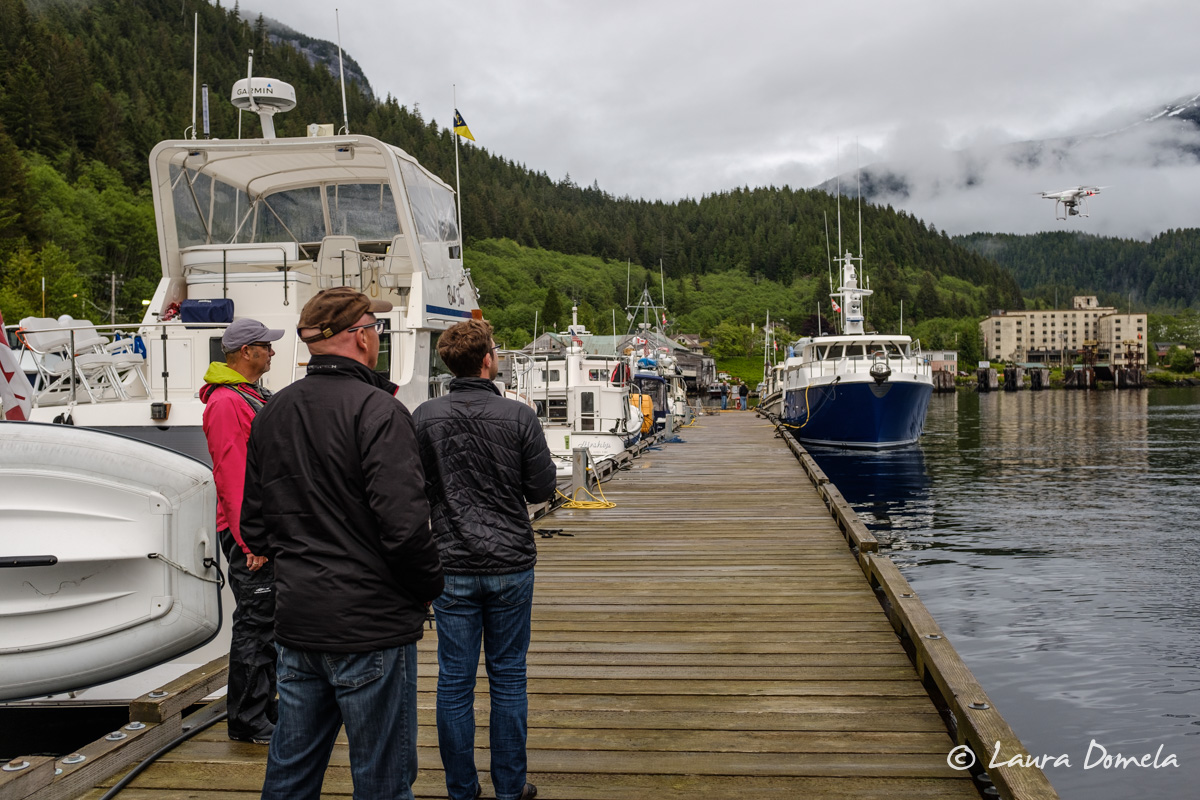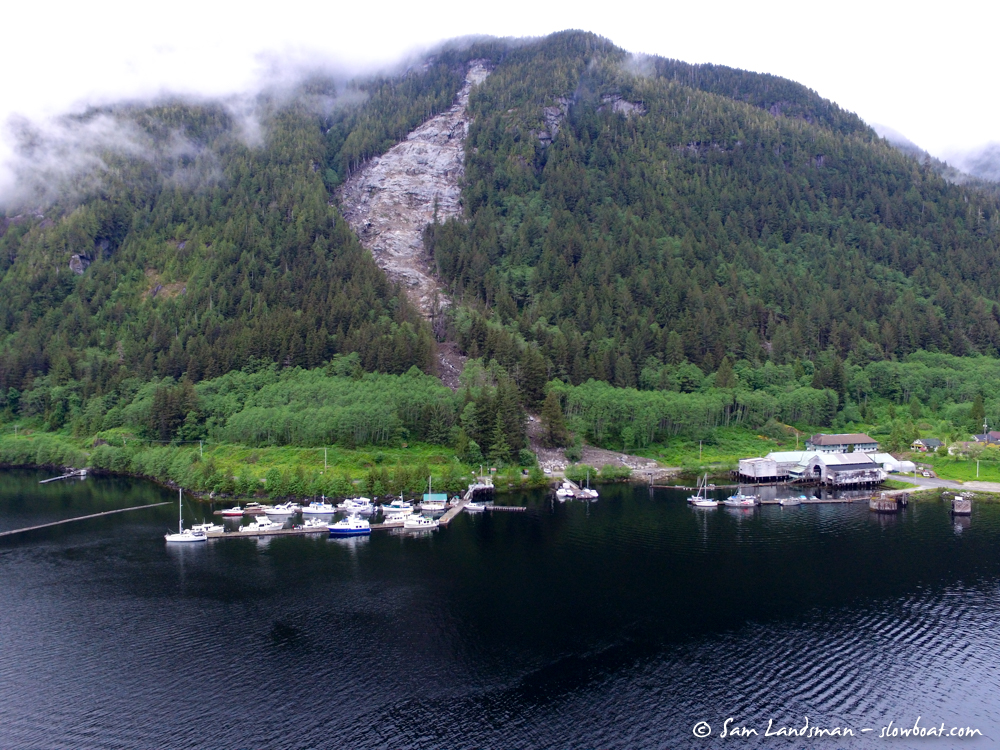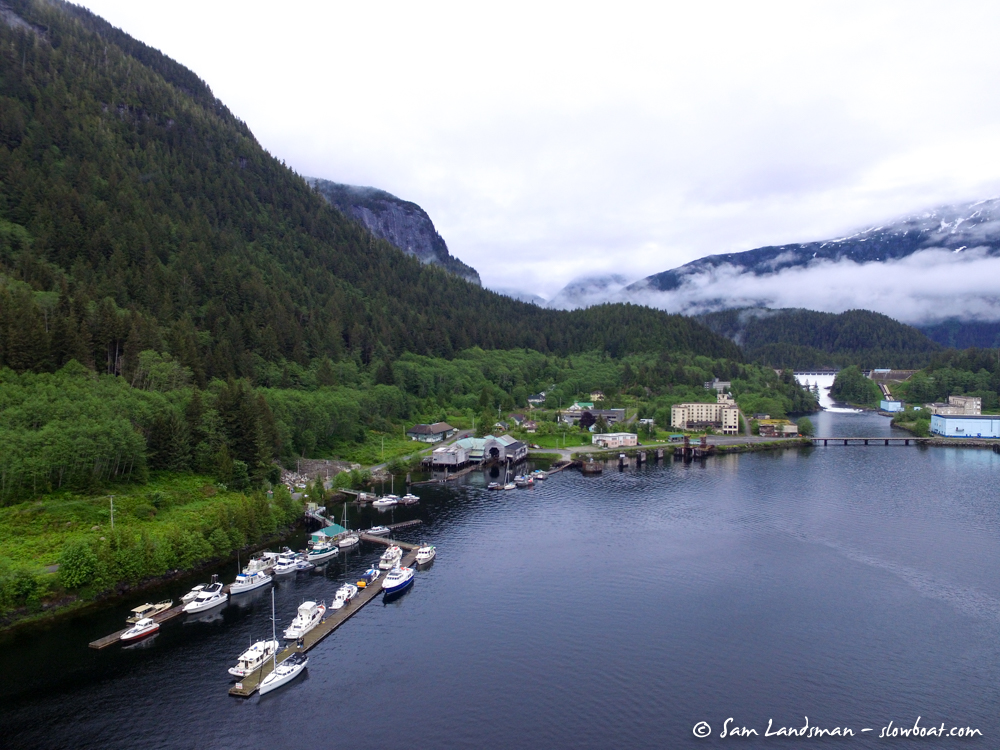 For happy hour/dinner, our group met in The Shack. Shakshuka, garlic bread, Buffalo chicken wings, potstickers, quesadillas, scones….we're not starving with this group, that's for sure!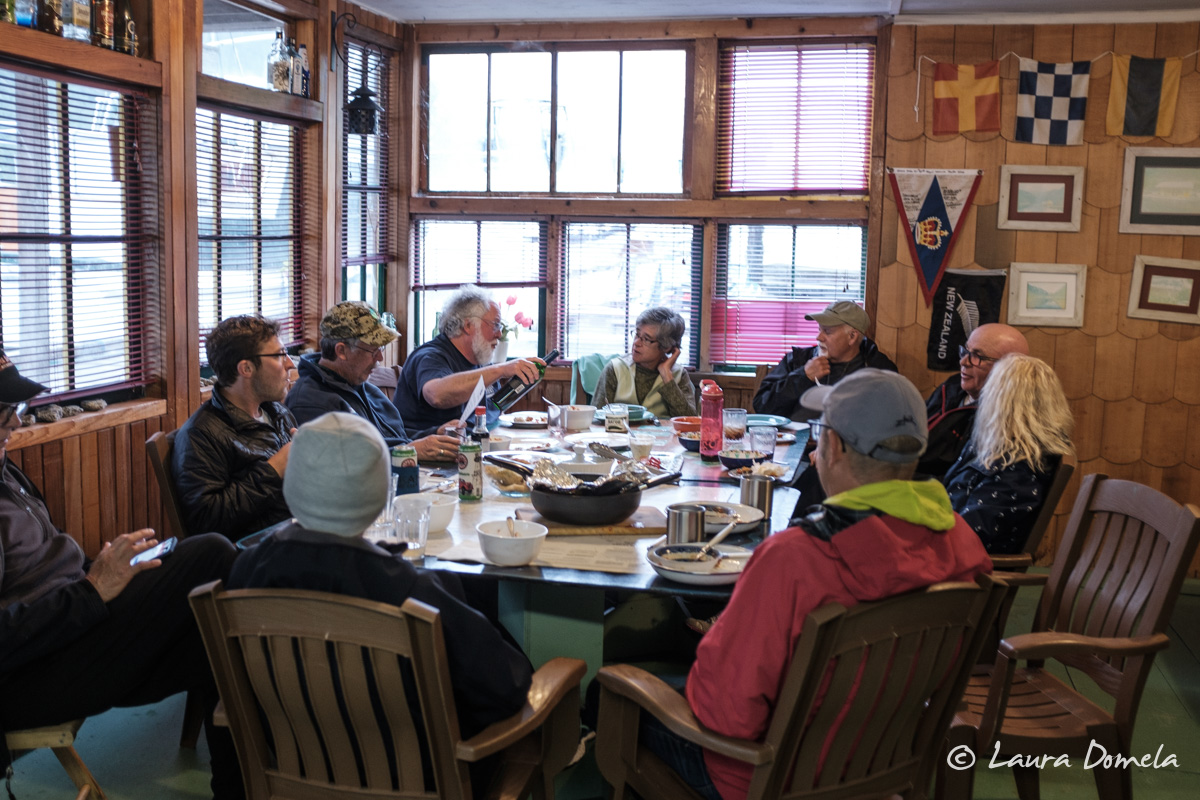 Today: 47.2 nautical miles, 6 hours 21 minutes
Flotilla total: 384.4 nautical miles, 54 hours 5 minutes