Today the forecast was rain, rain, and more rain. The winds were forecast to pick up (to 20-30 knots) by about noon, so we headed out of Ocean Falls and Cousins Inlet a little earlier than we'd planned (8:30 a.m. or so).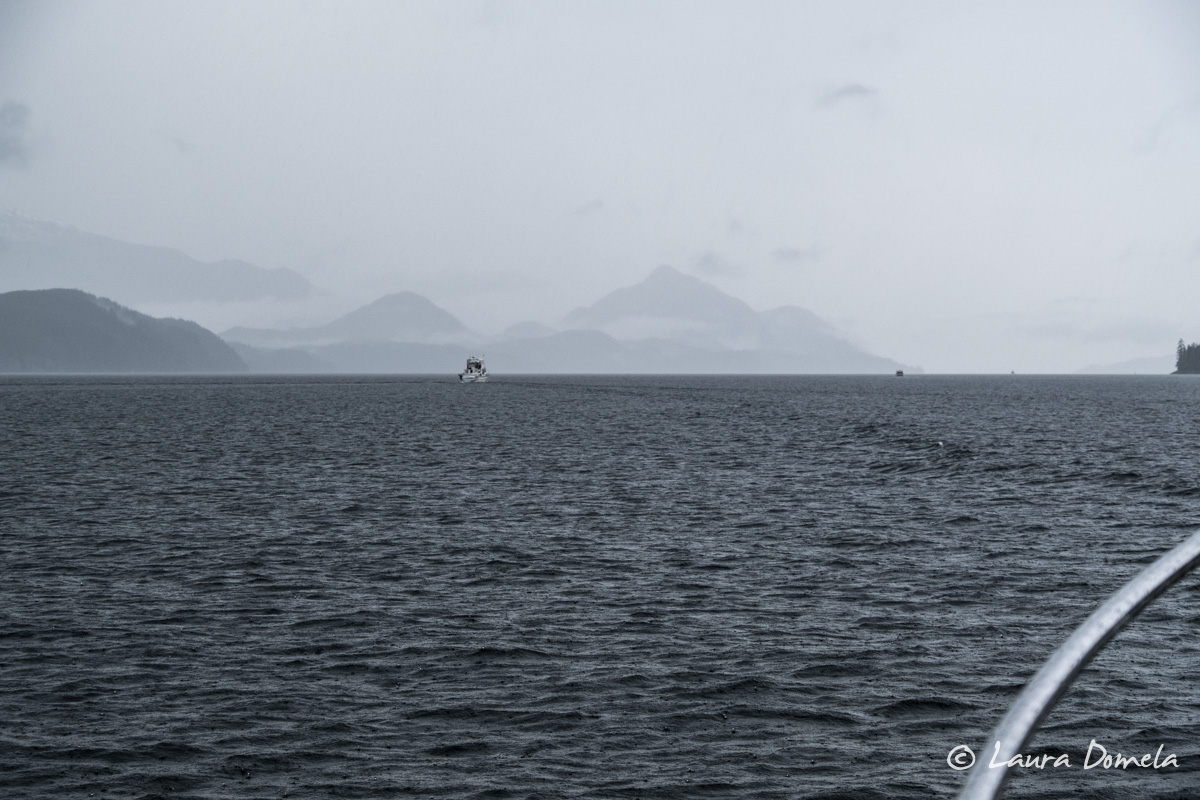 Boating is not all about humpback whales, fresh crab, and beautiful vistas. Occasionally real life calls…laundry, grocery shopping, catching up on business stuff. Today was that day. We had a short run from Ocean Falls to Shearwater via Gunboat Pass, a narrow, shallow, winding passageway. Once we arrived it was all business: fresh produce! Fast internet! Laundromat! So exciting!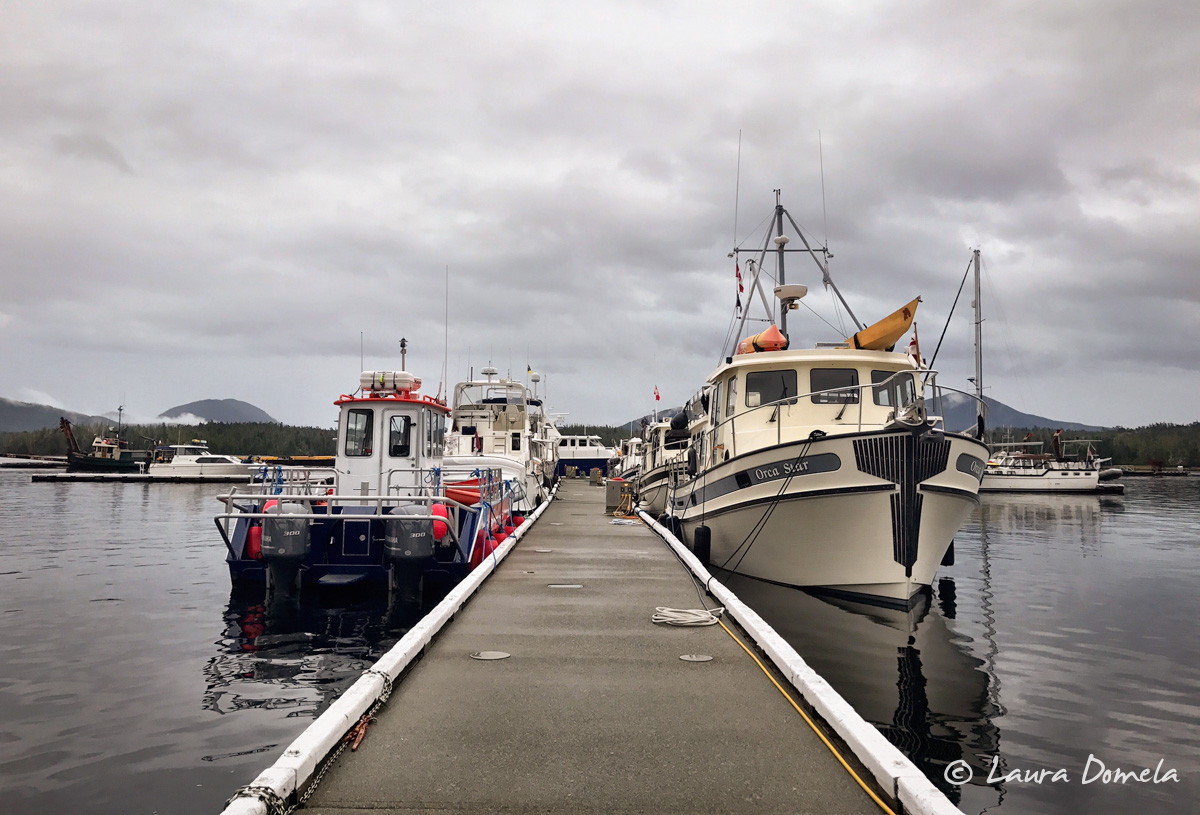 Shearwater itself is a fascinating place. It's the best (maybe only?) boatyard within 300 miles. The chandlery is well stocked. They have fuel, water, garbage, and all the utilities boaters need. It's in the middle of nowhere and exactly what's needed. Craig Widsten, the owner, visited us at dinner and told us about growing up here, taking over the business, and growing it into what it is today. We're thankful for his dedication to providing services on this section of coast.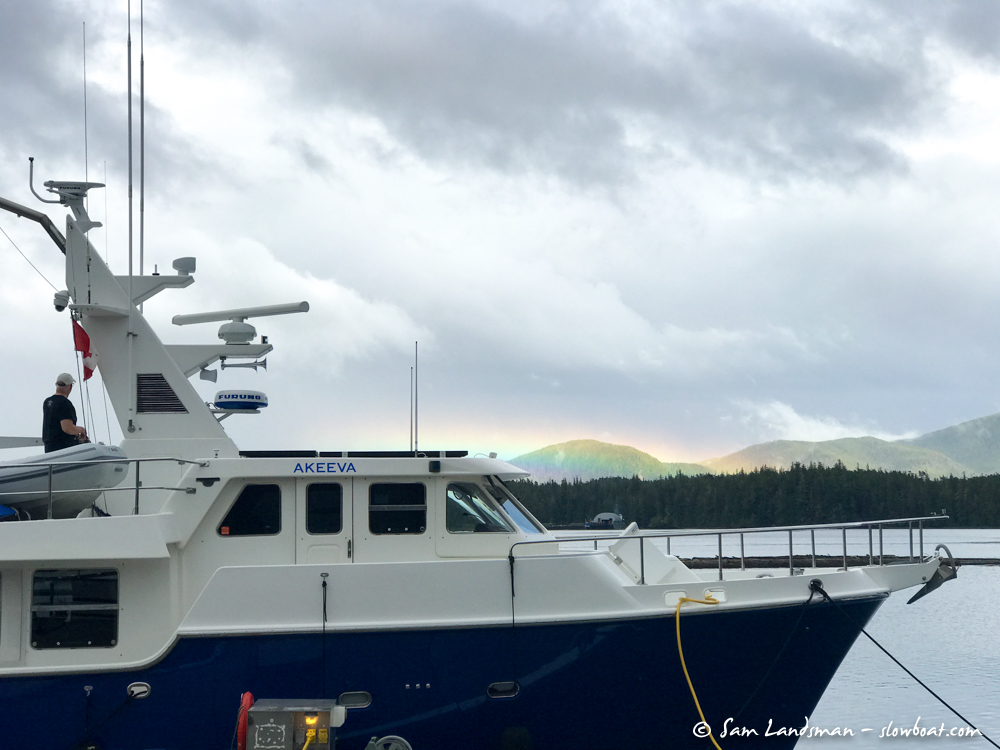 Today: 23.1 nautical miles, 3 hours 25 minutes
Flotilla total: 407.5 nautical miles, 57 hours 30 minutes
Today's route from Ocean Falls to Shearwater: