Winter has returned. We've been spoiled by warm, sunny weather. Now temps are in the 40s and 50s and the rain has been pouring down. Oh well, it's part of boating on this coast…but we are all grateful for heating systems and interior helm stations!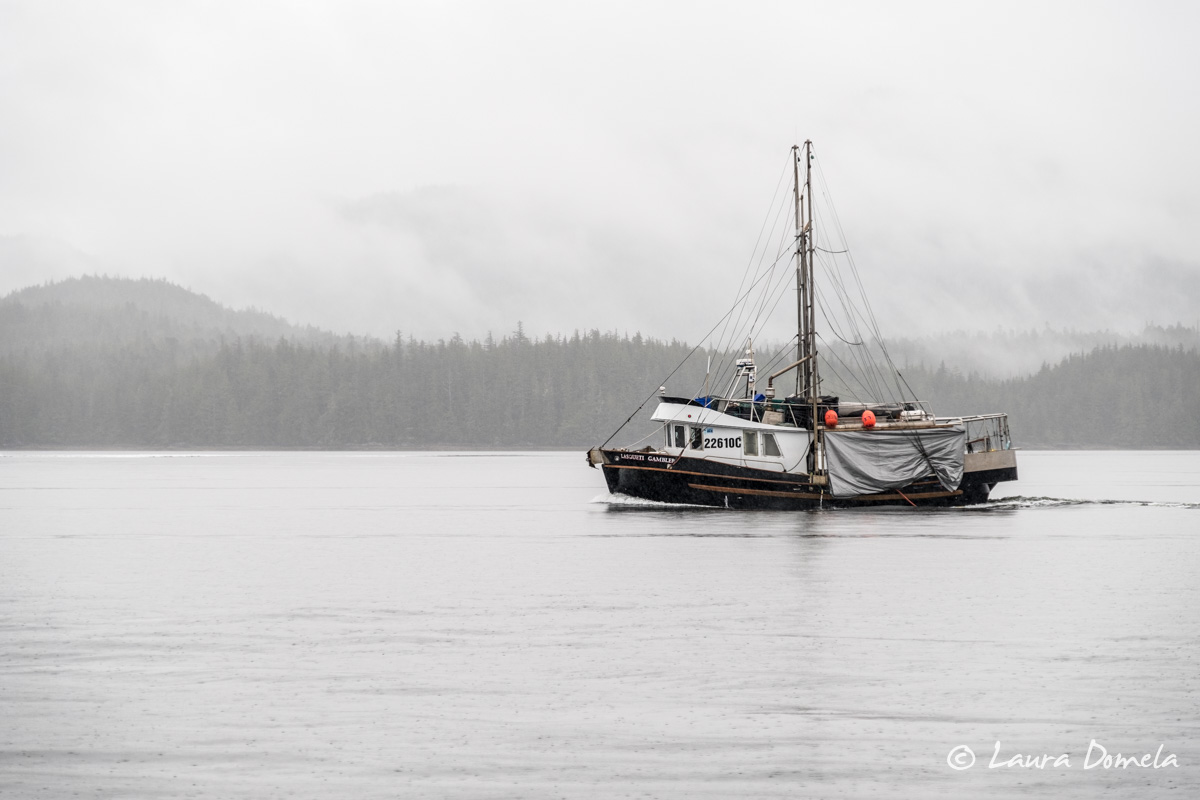 Today's route was lots of fun, even with the dreary weather. We headed west out Seaforth Channel, and just as we began feeling the ocean swell we turned north, cutting through rock piles and crashing surf, into Reid Passage. Taking Reid Passage doesn't save us time, but it is way more comfortable than rolling around in the ocean swell in Milbanke Sound. Even with today's benign conditions, it's amazing how powerful the swell breaking on the rocks appears.
Right after Reid Passage is Perceval Narrows, where currents run to 5 knots. We arrived just before slack, with a bit of an ebb still running. If the swell is up and the ebb is big, the water just south of Perceval Narrows gets downright nasty. Today was nice and calm, thanks to a mild swell and good timing.
We continued north, then cut west in Oscar Passage. A surprising amount of swell made it into Oscar Passage, but it wasn't uncomfortable. An elevator, not a washing machine.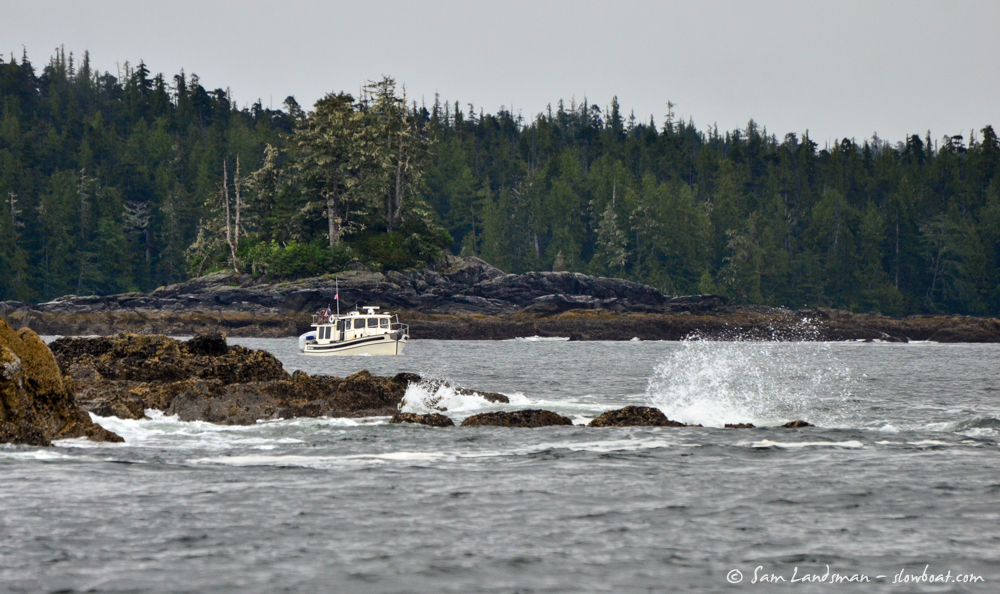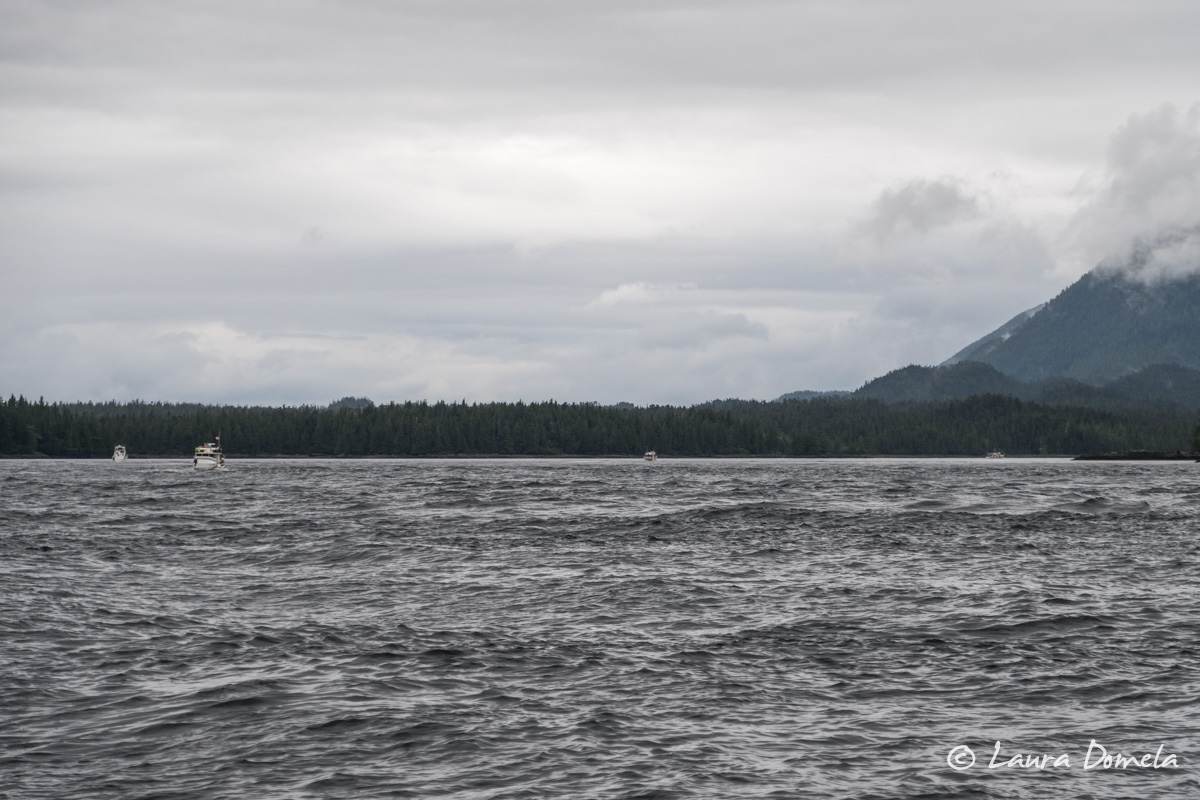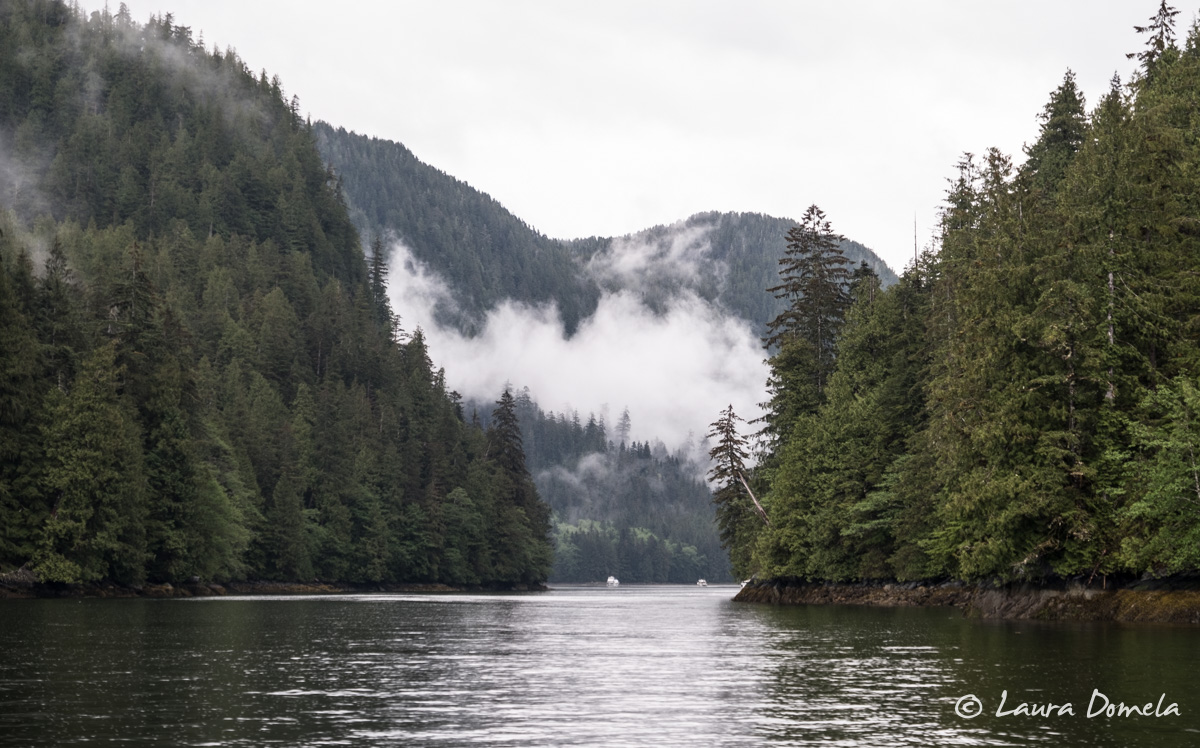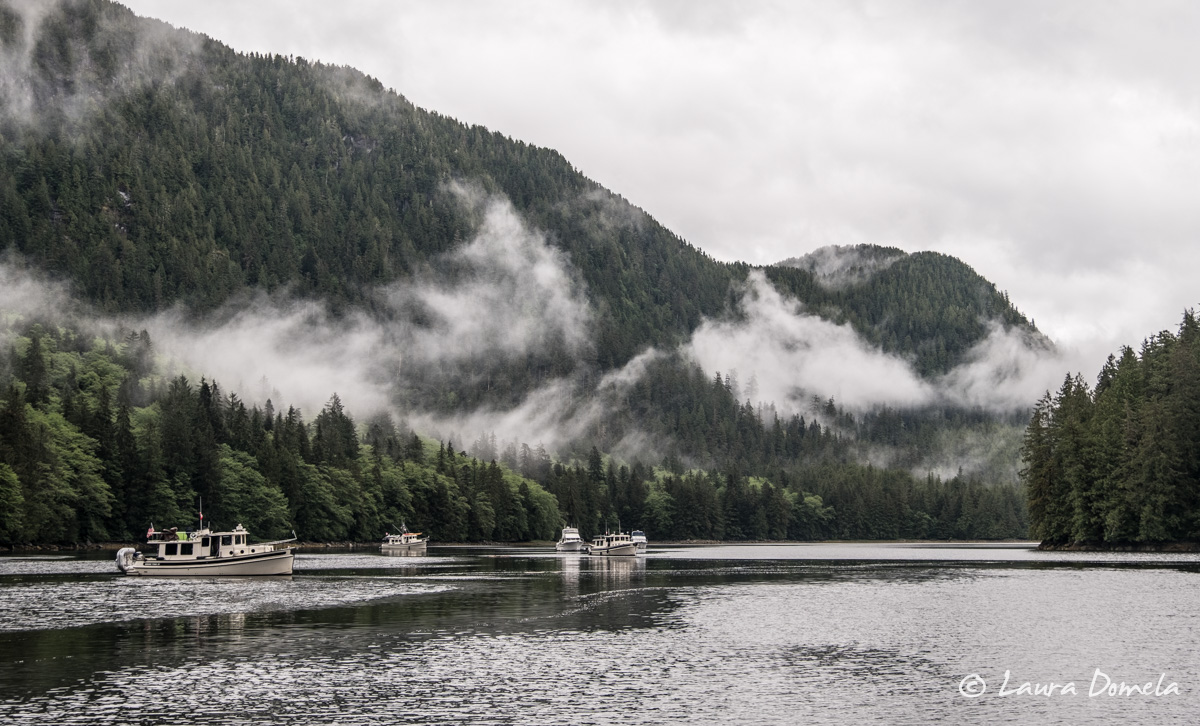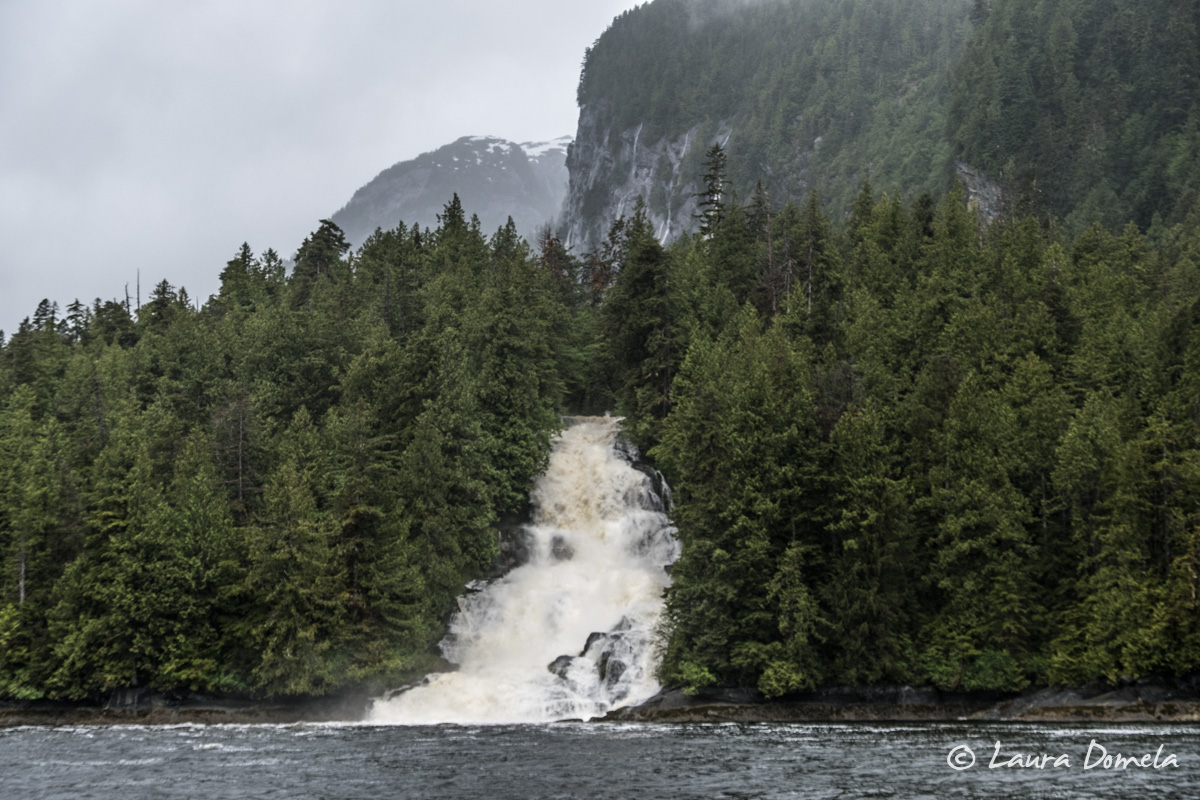 Bottleneck Inlet is a wonderful stop. Totally protected, shallow enough for easy anchoring, and very scenic. After we got settled in, the whole group came over to Safe Harbour and Airship for crab enchiladas, prepared by Laura while underway today (with fresh crab from Ocean Falls).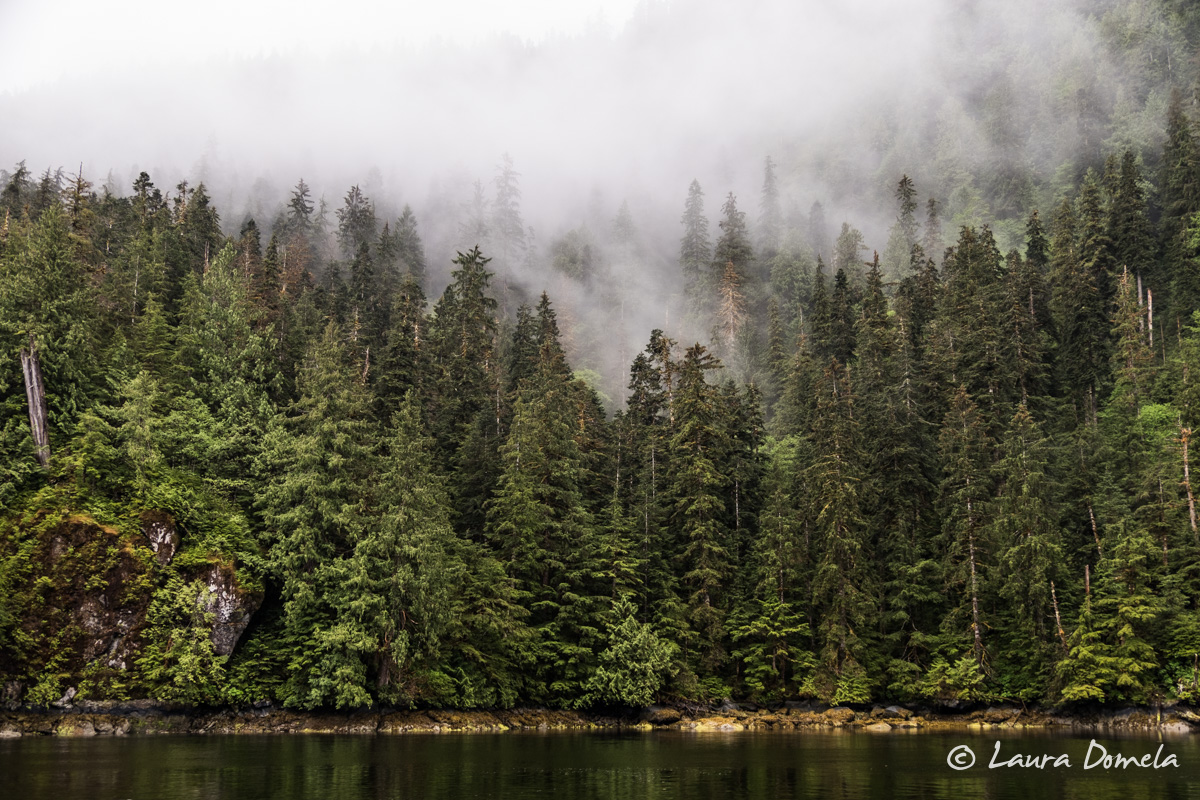 Today: 52.9 nautical miles, 6 hours 49 minutes
Flotilla total: 460.4 nautical miles, 64 hours 19 minutes
Today's route from Shearwater to Bottleneck Inlet: