We'd planned to be up early to arrive at the rapids (Yuculta, Gillard, and Dent) in time to hit Dent at the morning slack (because Dent is the most hazardous). That would have required us to leave at about 6:30 a.m. But the morning looked windier than the afternoon. And we like to sleep in if we can. It didn't take long to convince ourselves and our group that the afternoon slack (between 4:00 p.m. and 5:00 p.m.) was a better option.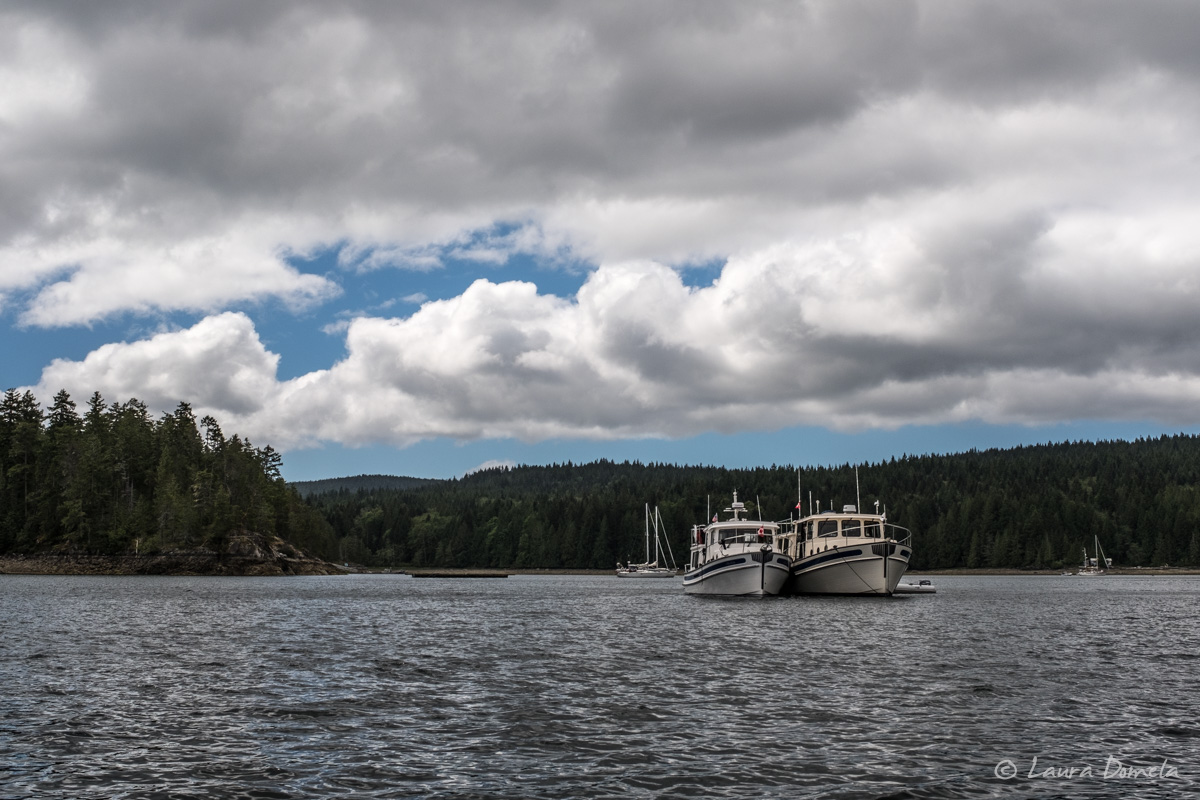 It turned out to be a good call, as the winds settled down and our 2.5 hour cruise to the beginning of the rapids was relatively smooth and calm.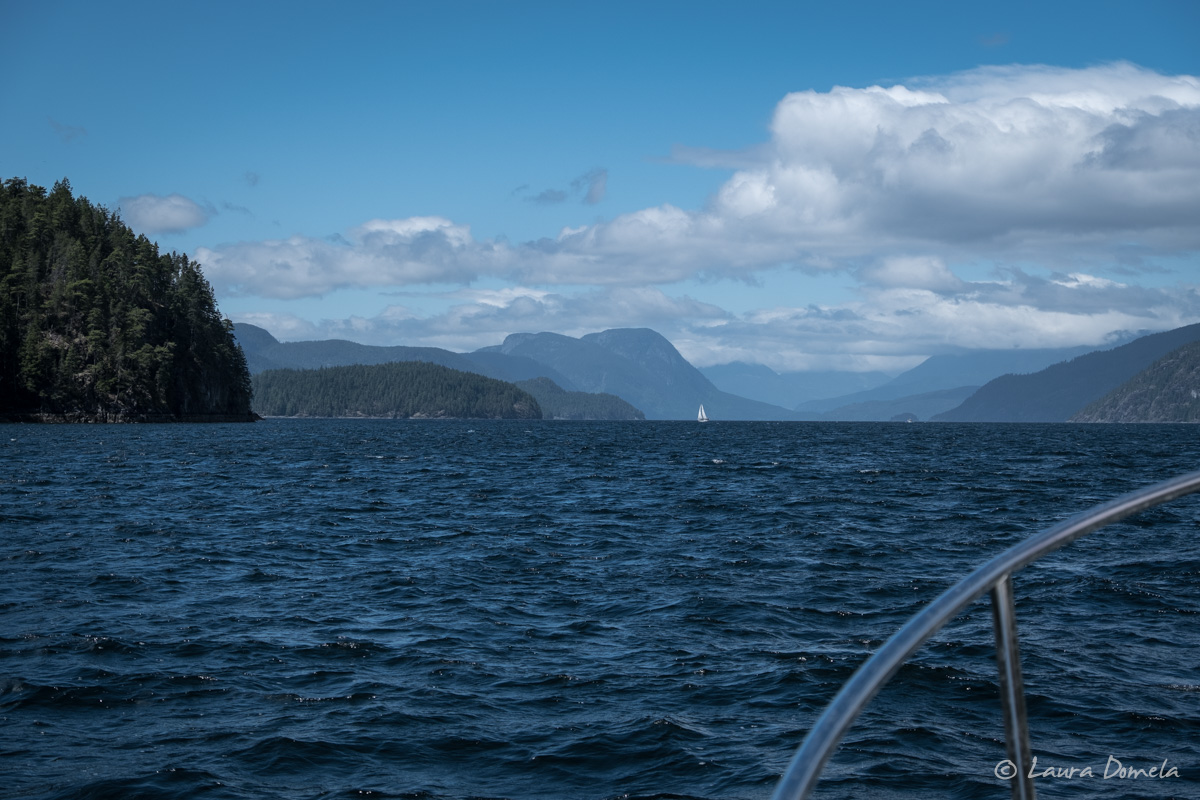 The rapids are one of the major gates of the Inside Passage, and Dent is the most critical of the rapids. We thus time our trip in order to arrive at Dent at slack. Unfortunately, Yuculta and Gillard both turn after Dent, but we arrive at them first, meaning we have to go through both of them with some current still flowing in order to arrive at Dent at slack.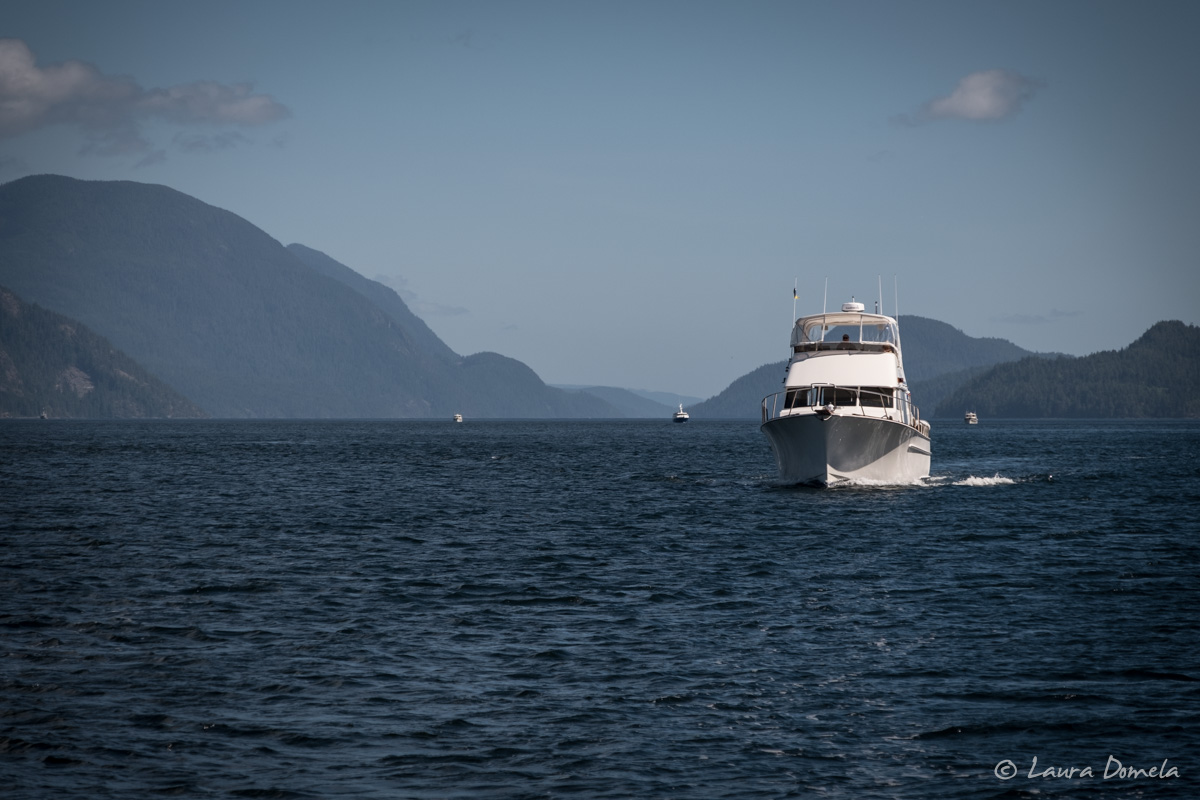 The flotilla arrived at Yuculta around 4:00 p.m. with a 3-4 knot current still against us, but passage was easy and smooth with only a few minor whirlpools and eddies.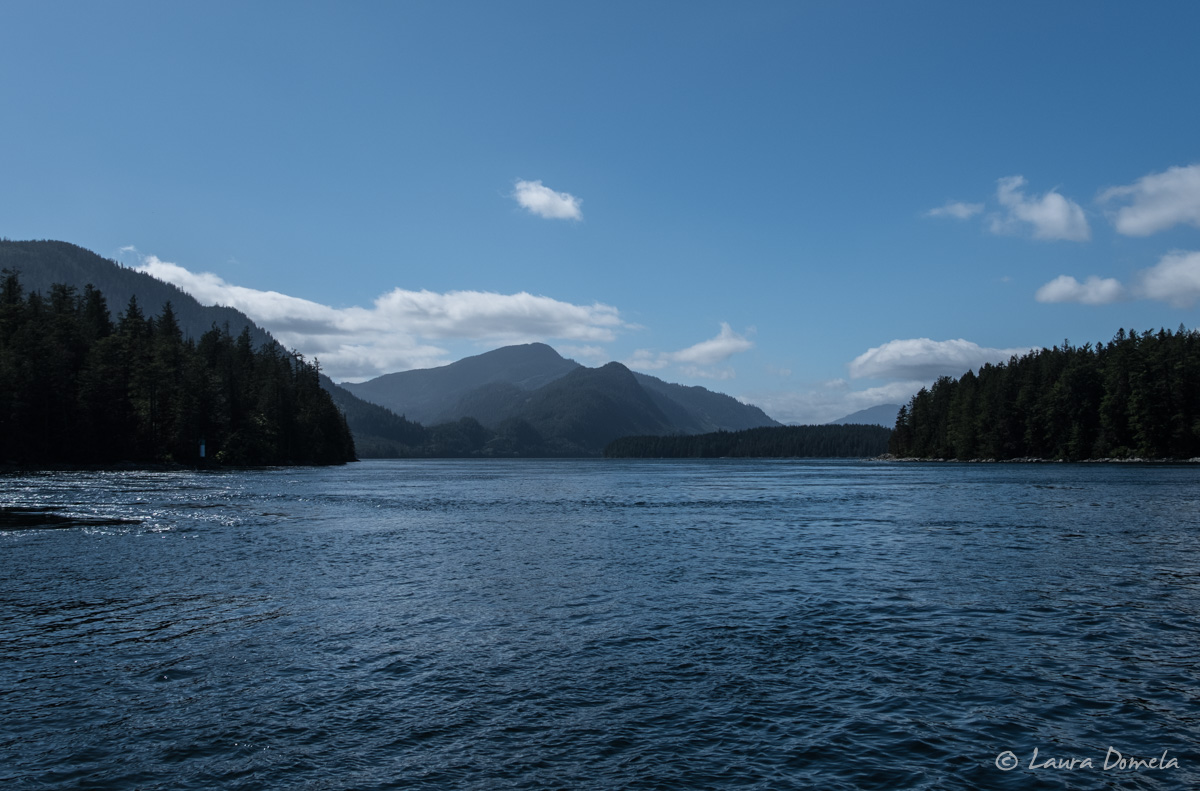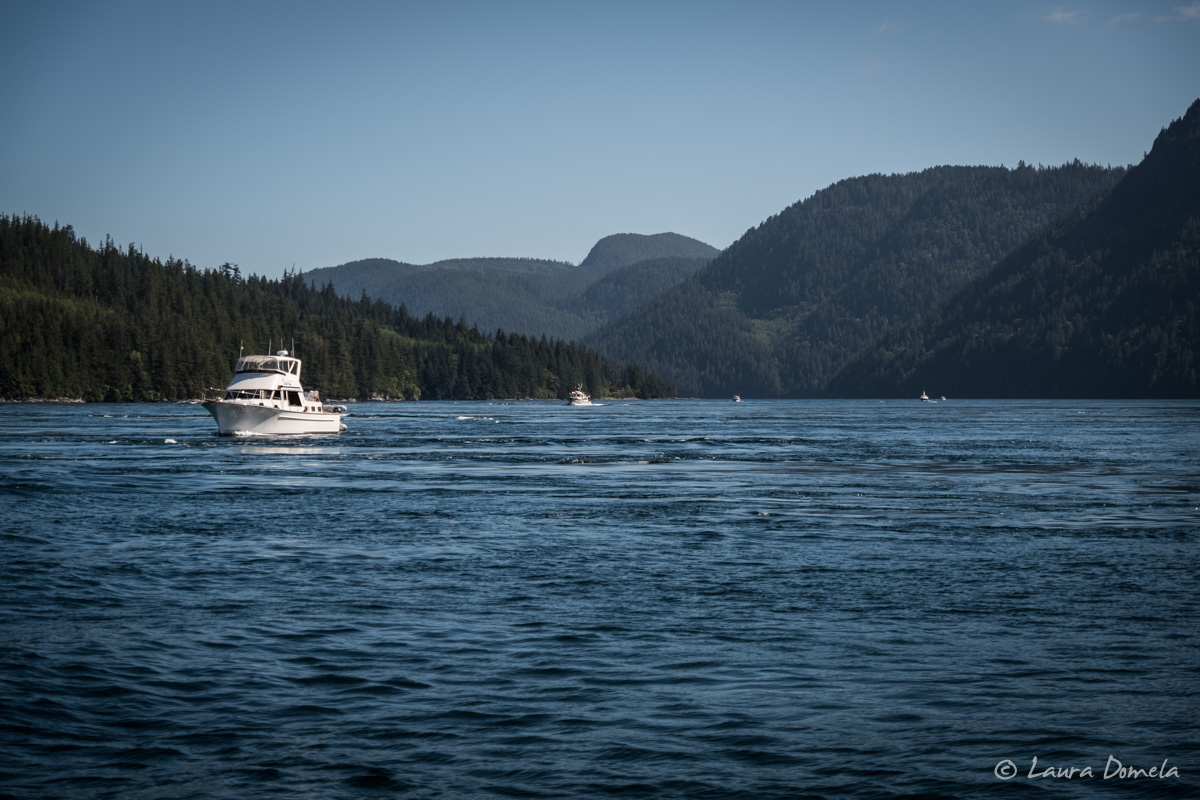 We got to Shoal Bay around 5:30 p.m. There were three boats already at the public dock, but we managed to make room for everyone.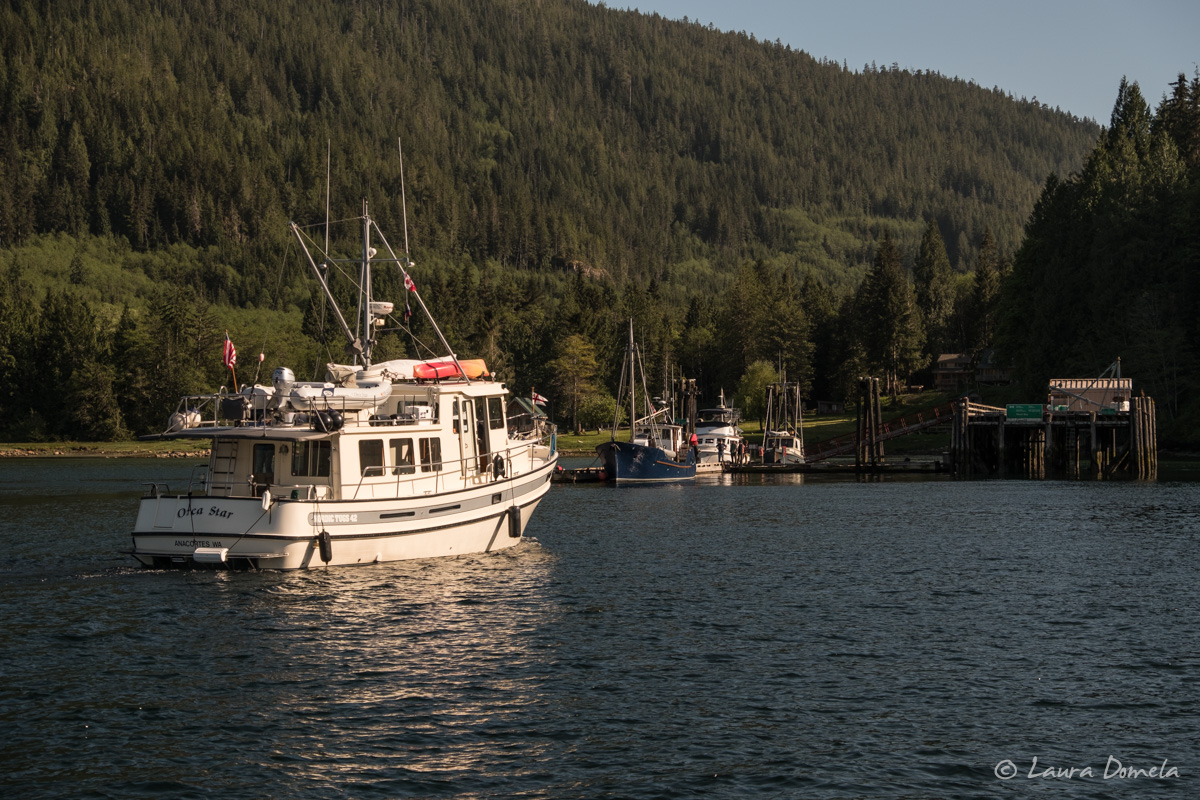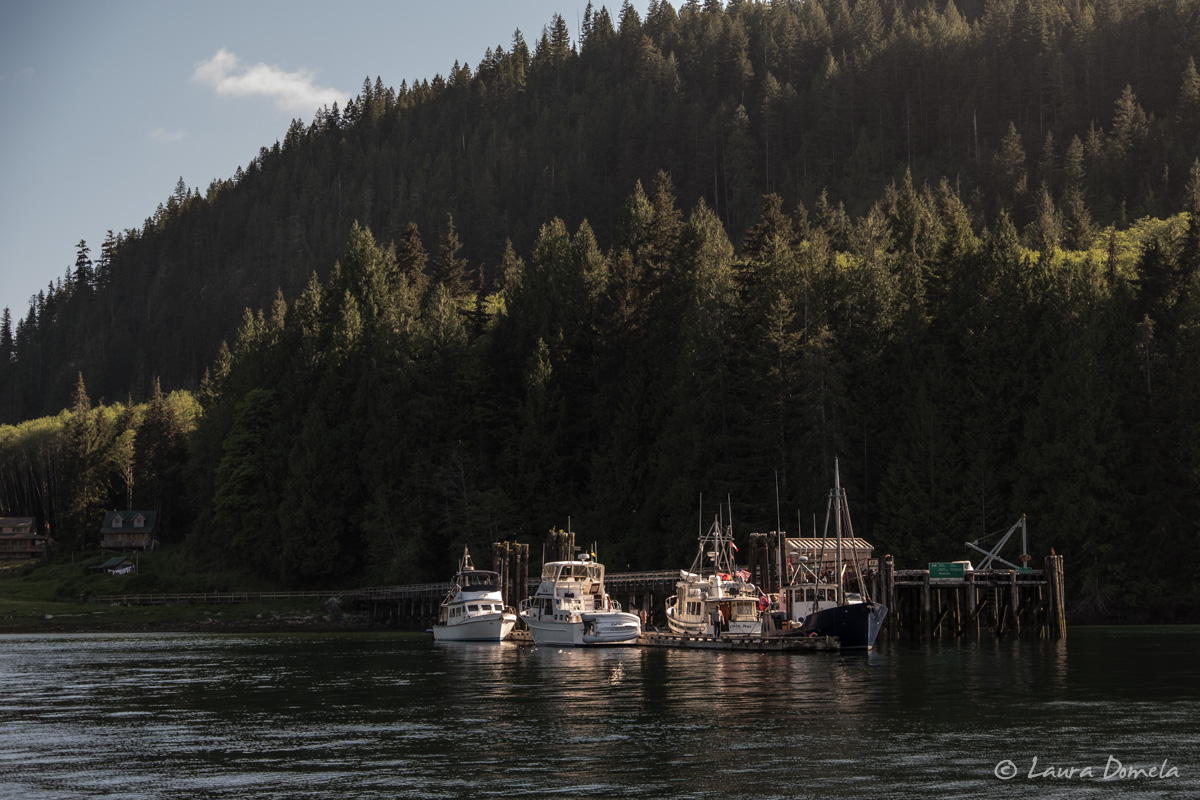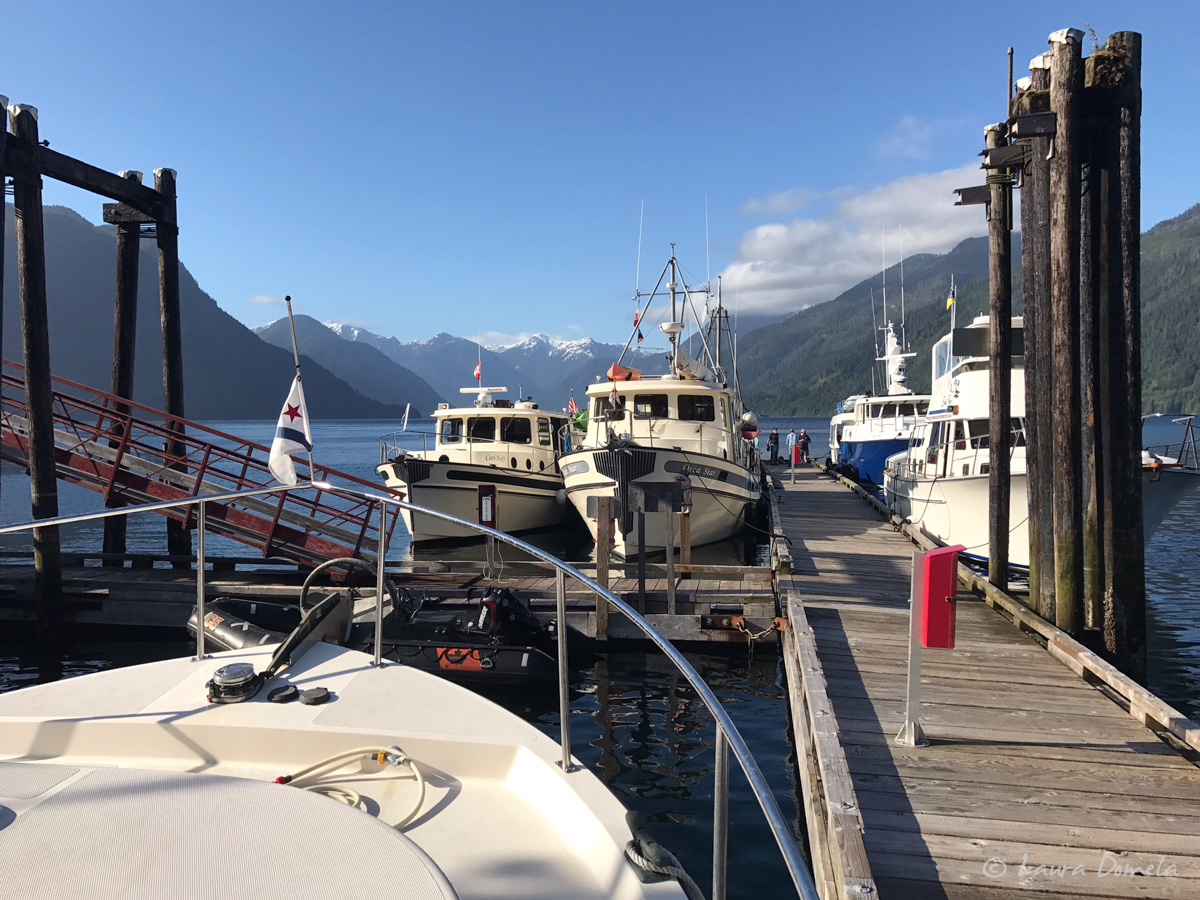 After we all were settled, it was time for a late happy hour at the end of the dock.
Today: 30.2 nautical miles in 4 hours 53 minutes
Flotilla Total: 157.6 nautical miles in 22 hours 40 minutes