We woke up this morning to reports of blustery winds on Johnstone Strait: 16-18 knots from the northwest, right on the bow. Conditions were borderline for the go-no go decision, so we punted. We'd continue towards Port Harvey as scheduled, but if we didn't like what we were experiencing, we'd duck out and anchor for the night.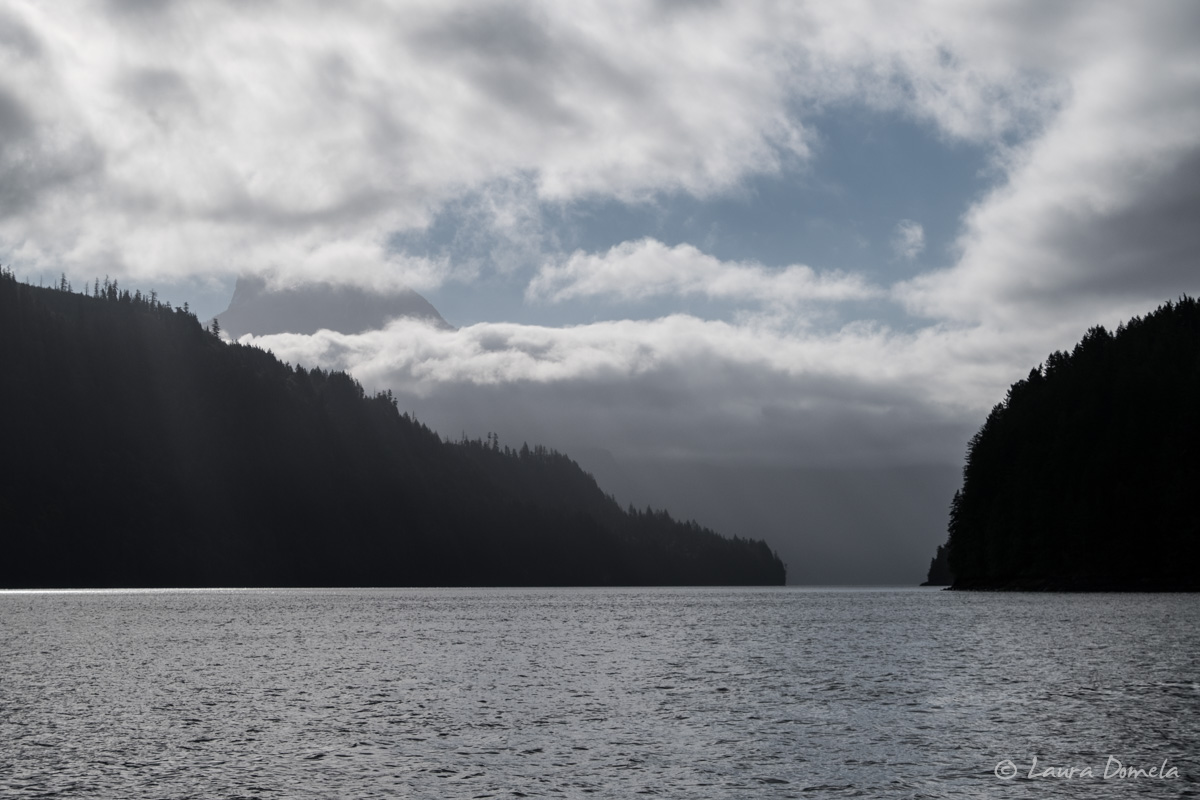 Right off the bat, we had lots of current pushing us along. Greene Point Rapids gave us a brief 5-knot boost. Because the current flows smoothly it's not hazardous, but it is surprising to see a full-displacement Nordhavn 50 cruising along at over 13 knots!
Even in the protected channels, the wind was blowing. The weather station at Fanny Island, right where we'd pop into the Strait of Georgia, wasn't reporting particularly bad conditions, though, and neither was the Chatham Point Lightstation further south in Johnstone Strait. Reports from boats in the area were promising. A little lumpy, they said, but nothing too bad.
We stayed in sheltered waters as long as possible, meandering up Wellbore Channel, through Whirlpool Rapids at slack, and then out into Johnstone Strait via Sunderland Channel. We hit Johnstone as the flood was beginning. The wind and current would be against us, creating far smoother conditions than if they were opposing each other.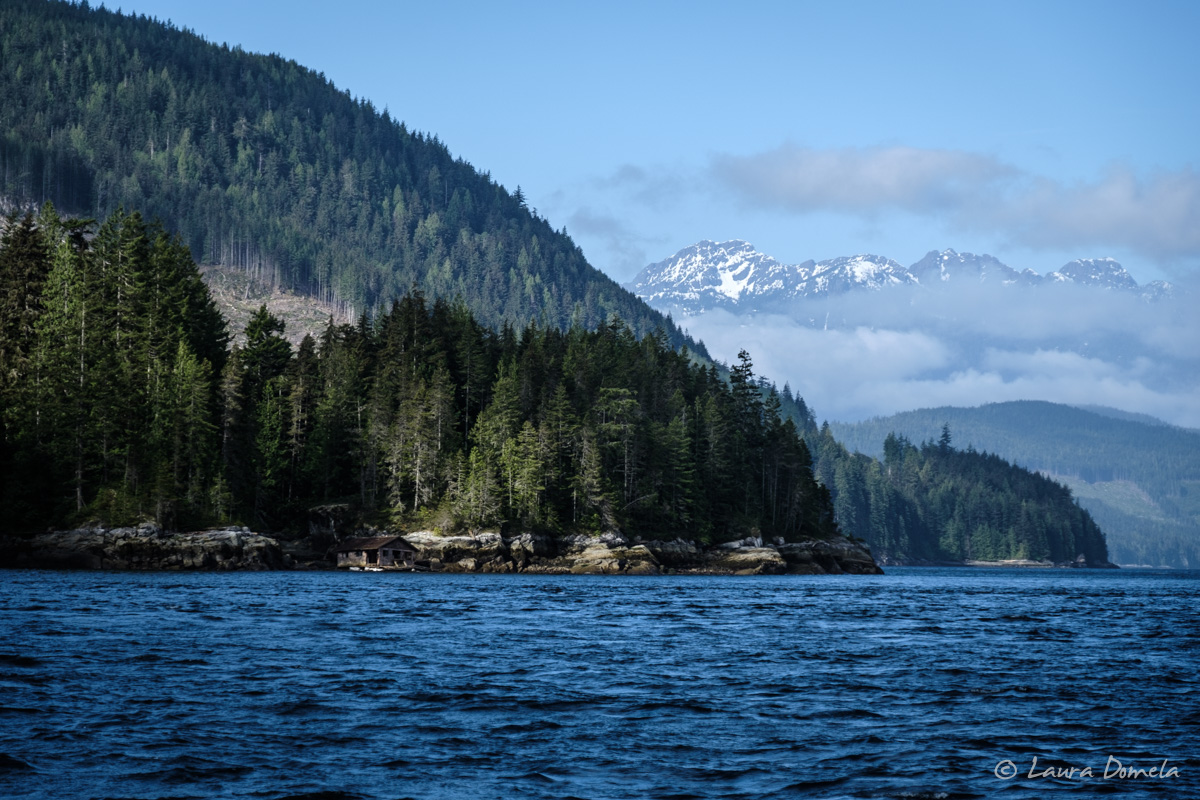 Sure enough, our plan worked. At worst we saw some 2-3 foot chop, but most of Johnstone Strait was much smoother. Despite the windy forecast, conditions were totally reasonable. Comfortable, even.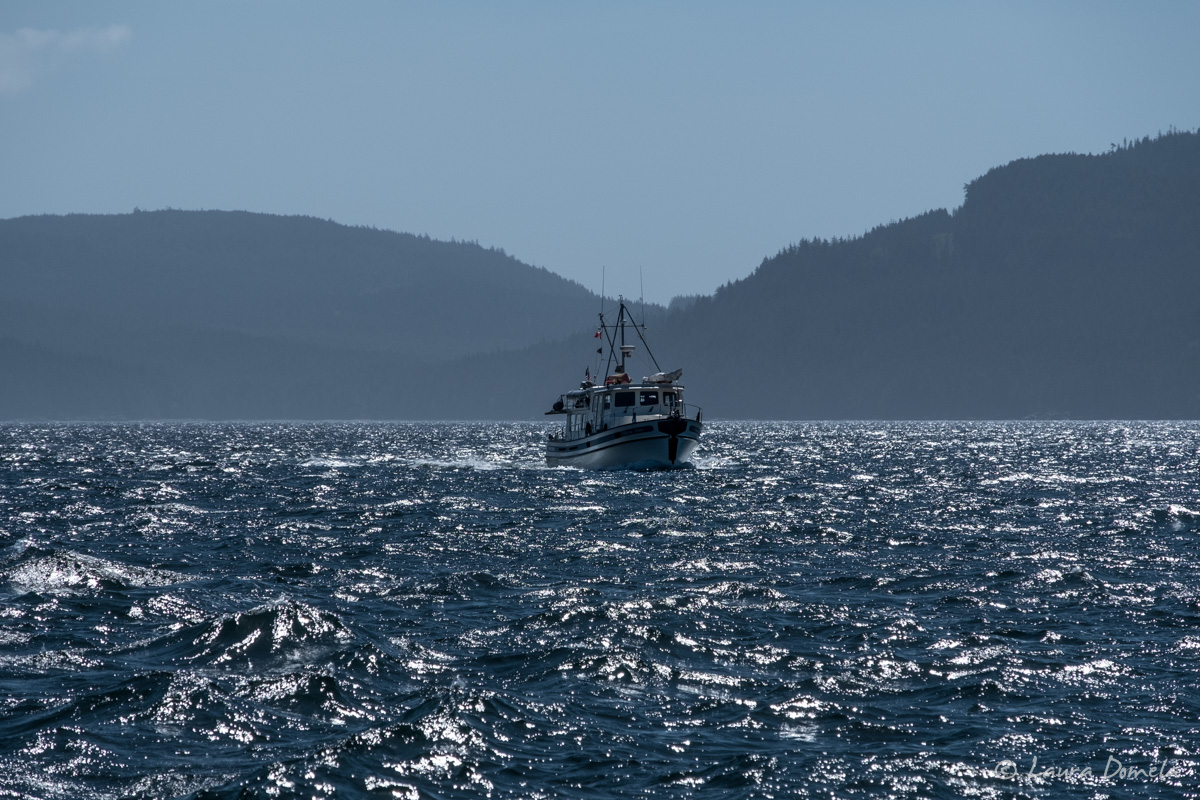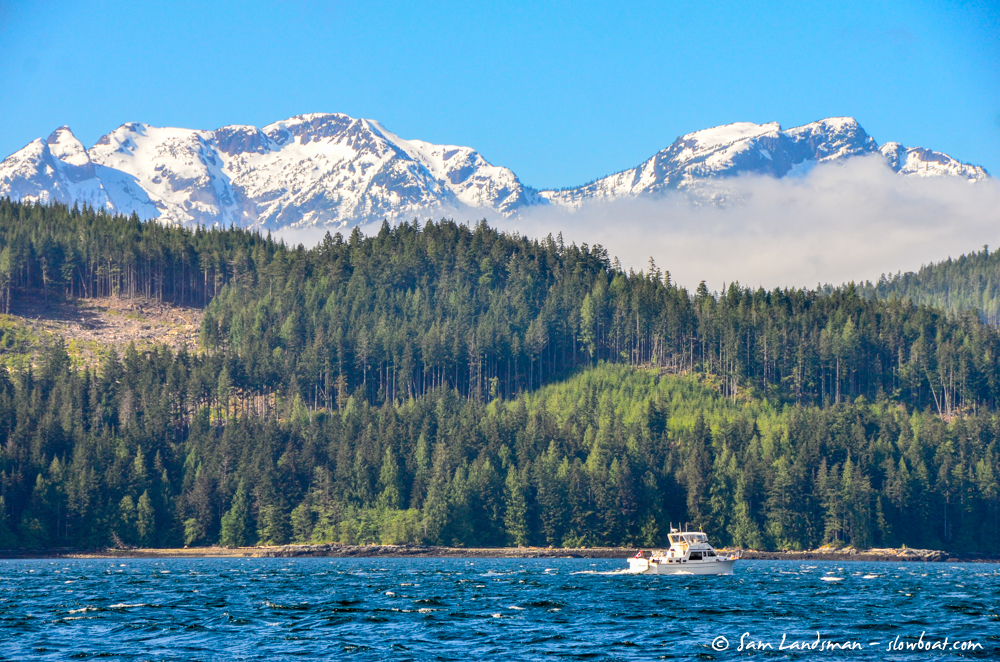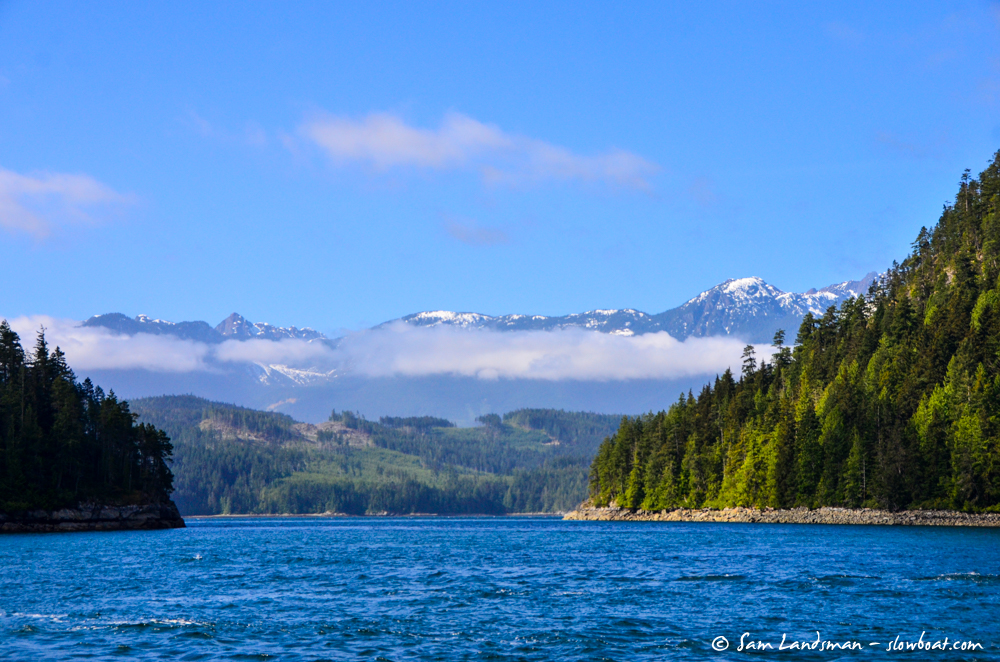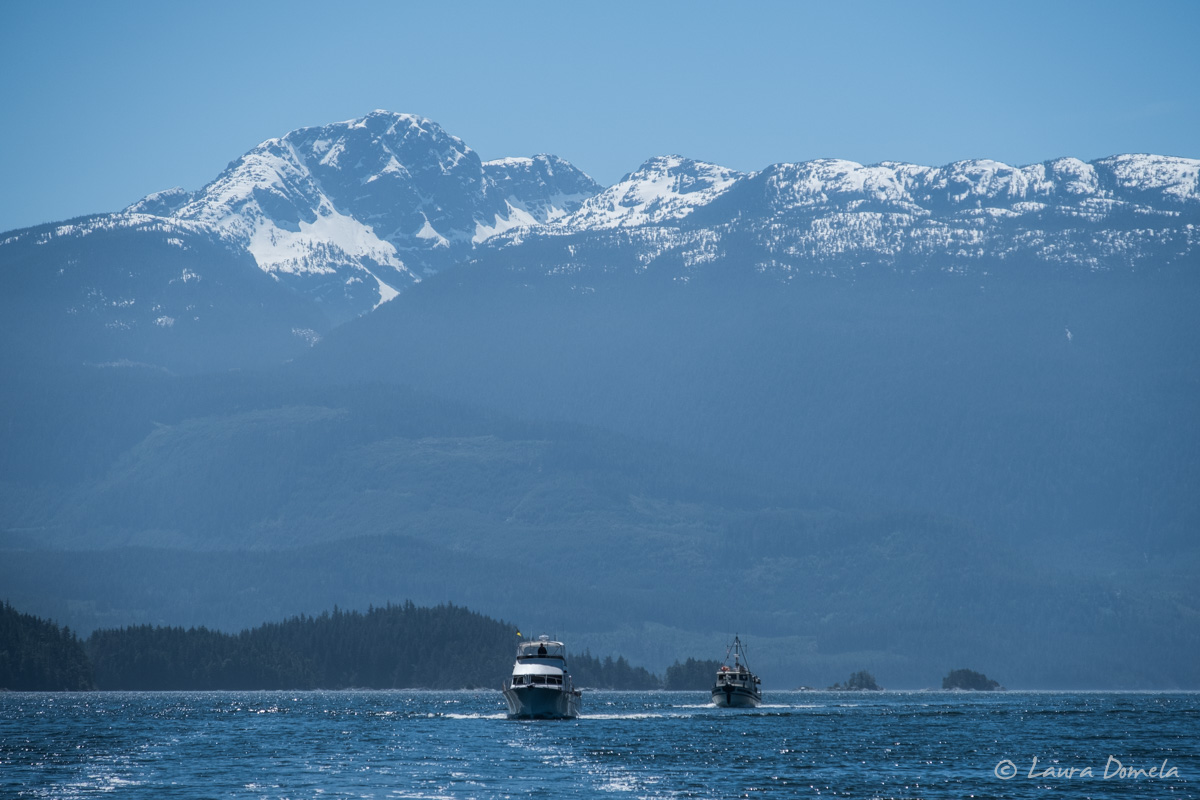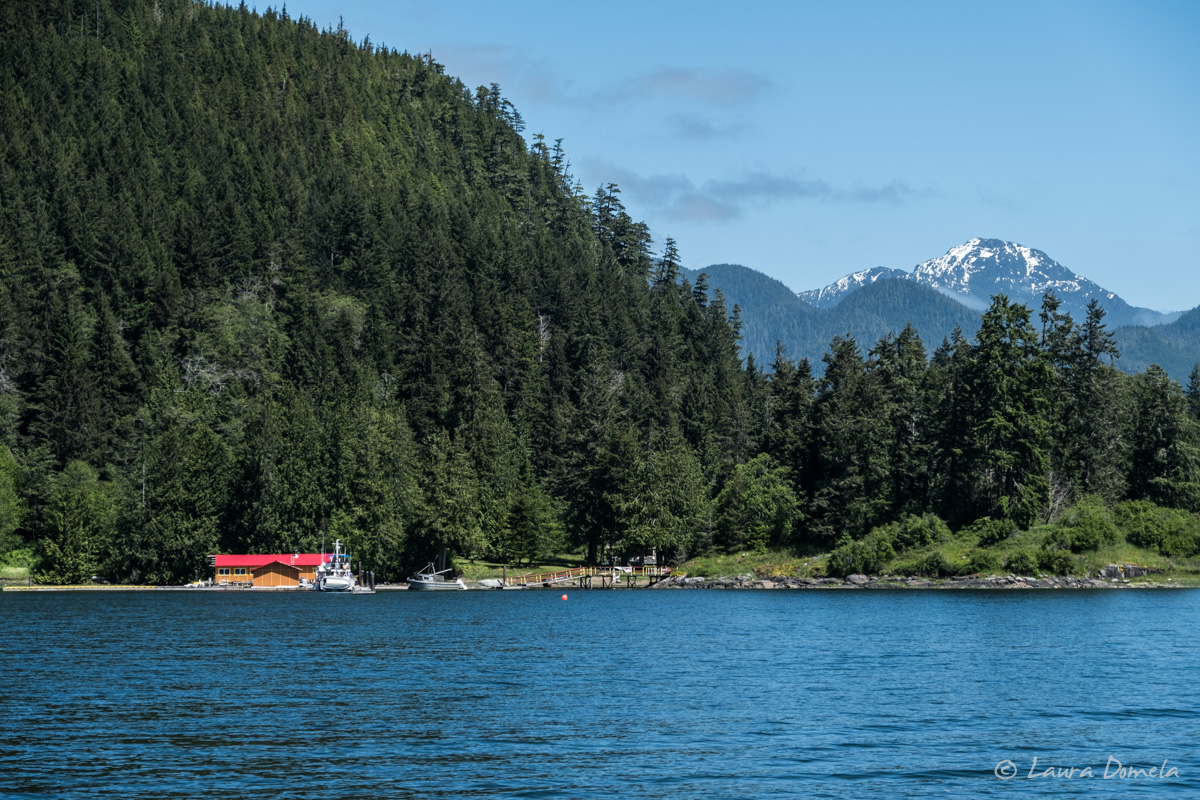 By 2:00 p.m. we were all secure at Port Harvey. George has been busy over the winter constructing a new store and restaurant after his previous buildings sunk a few years ago.
Kevin took the Mavic Pro (drone) up and got some fun photos of the flotilla at Port Harvey this afternoon: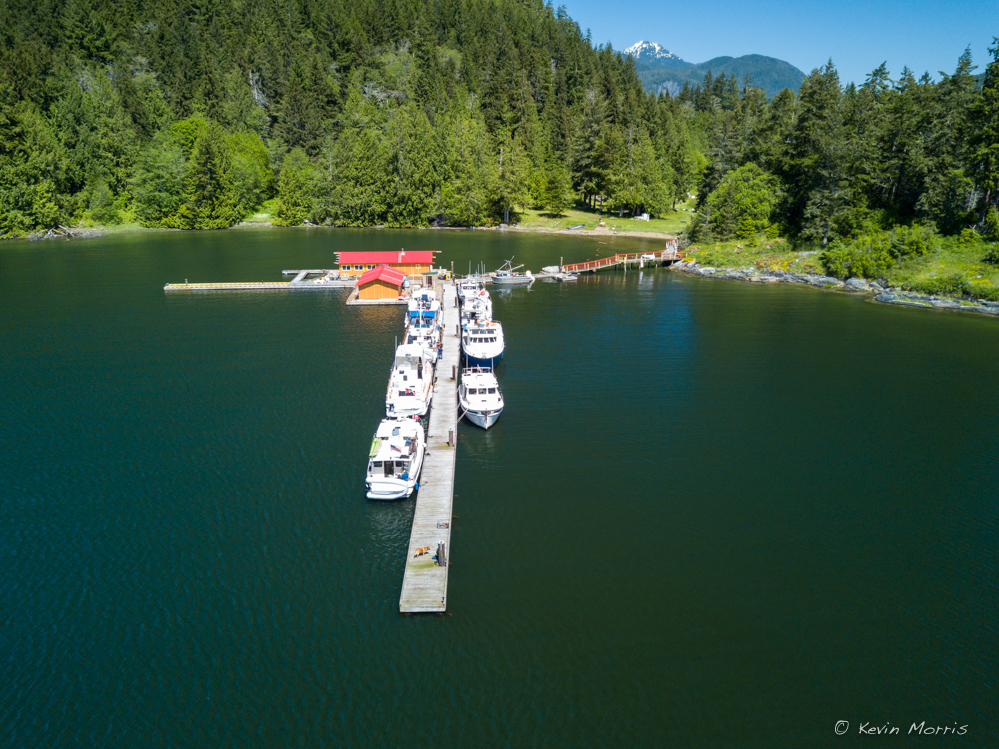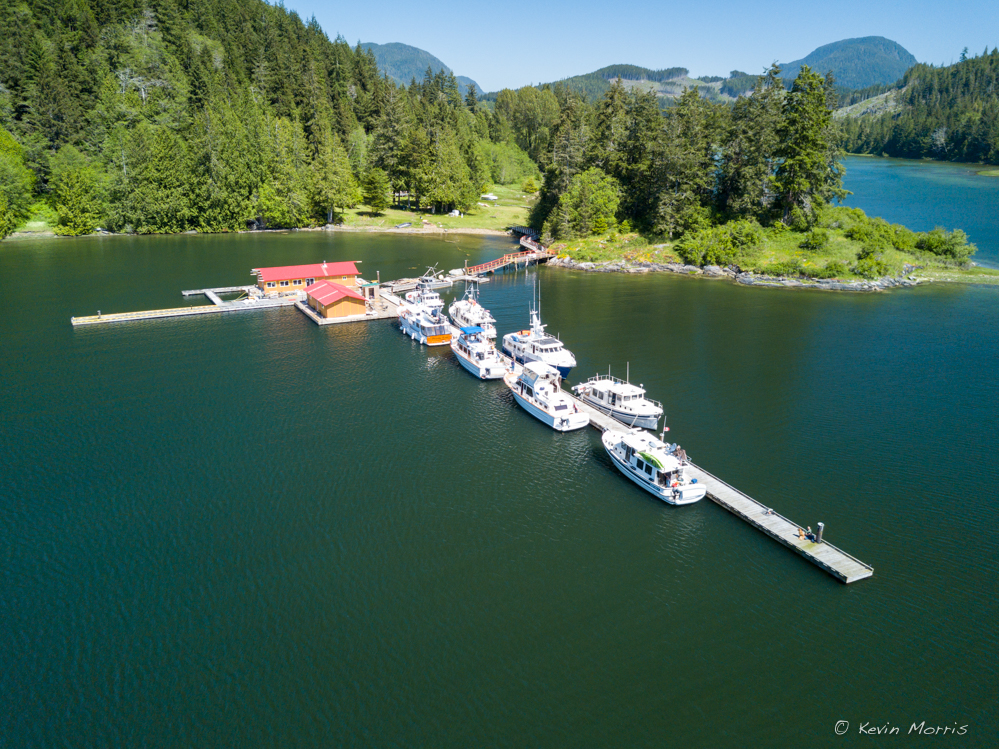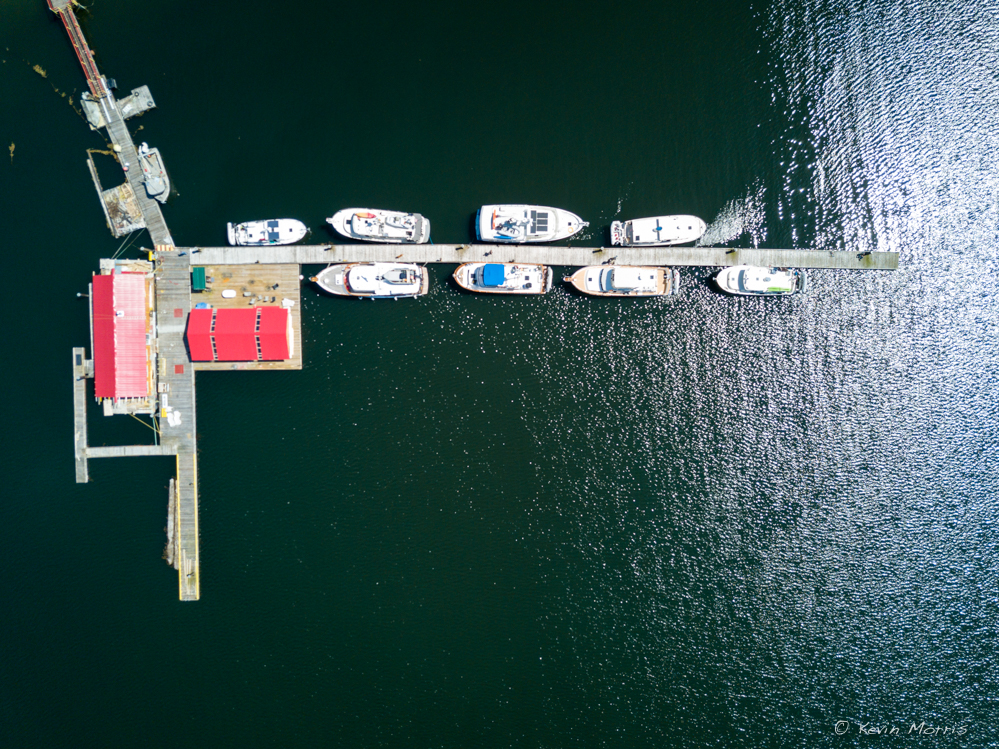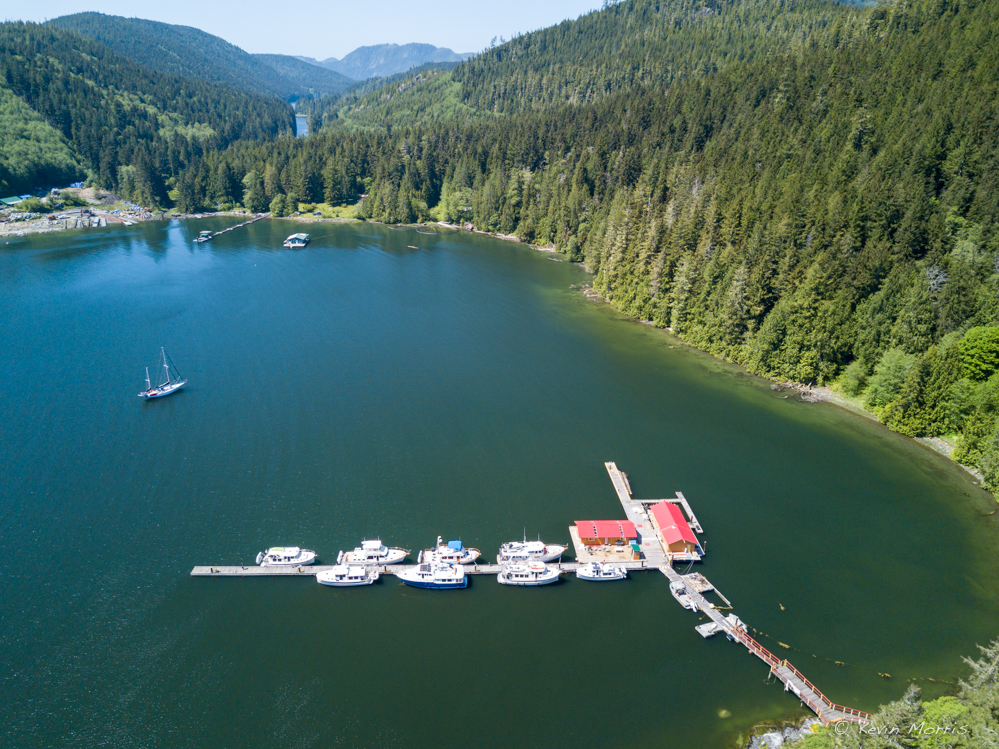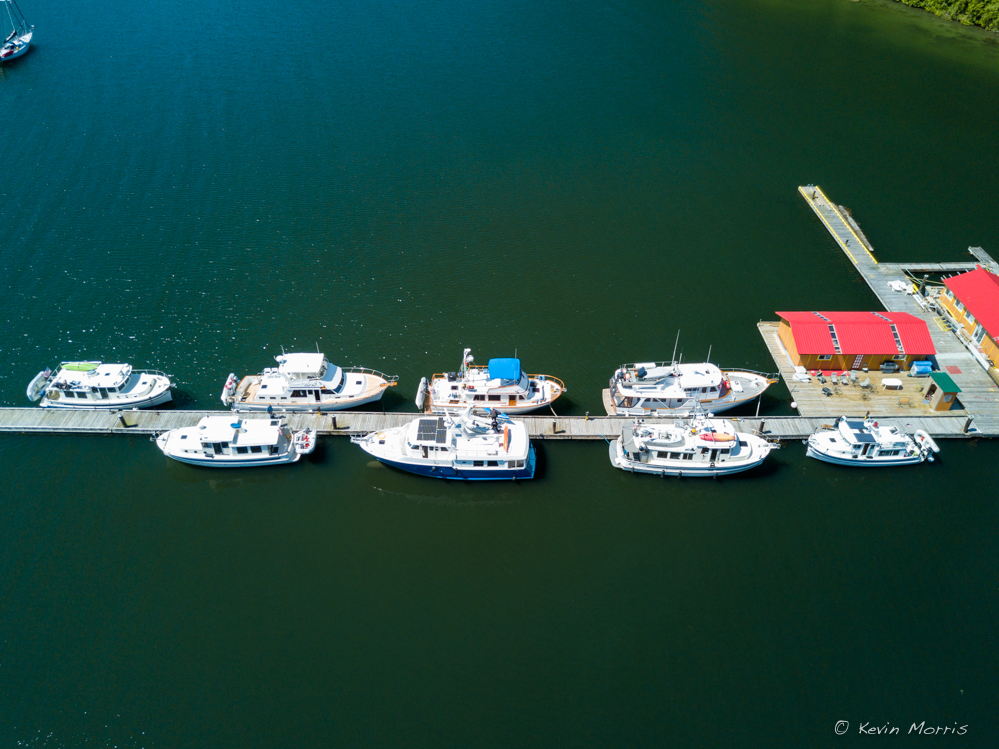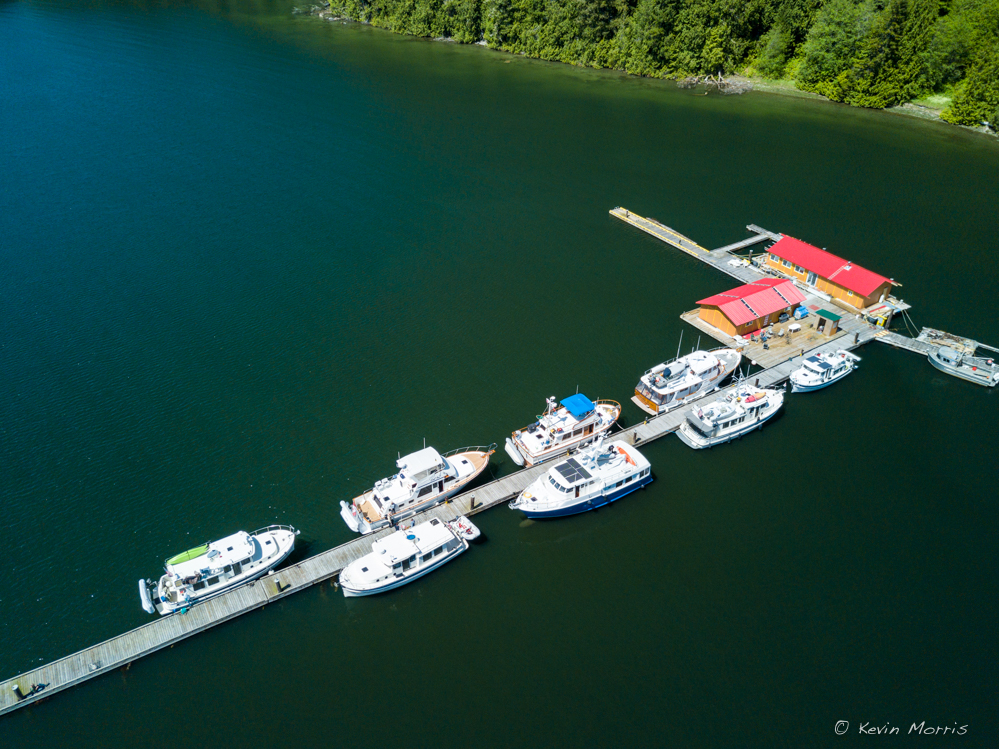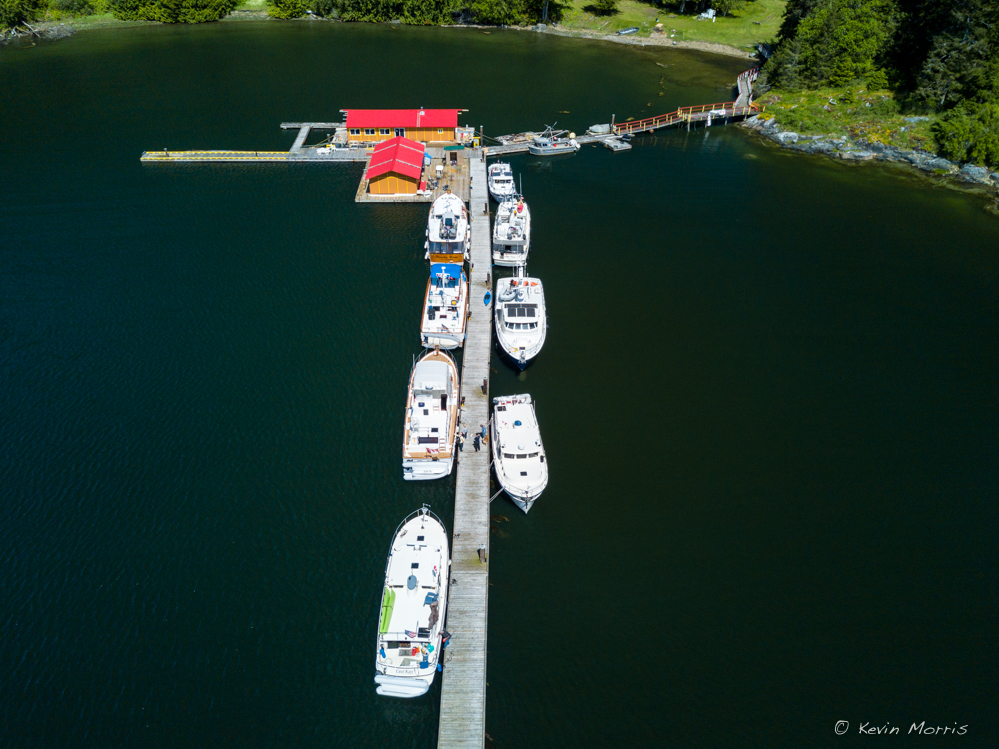 Several of us took kayaks out to explore a bit.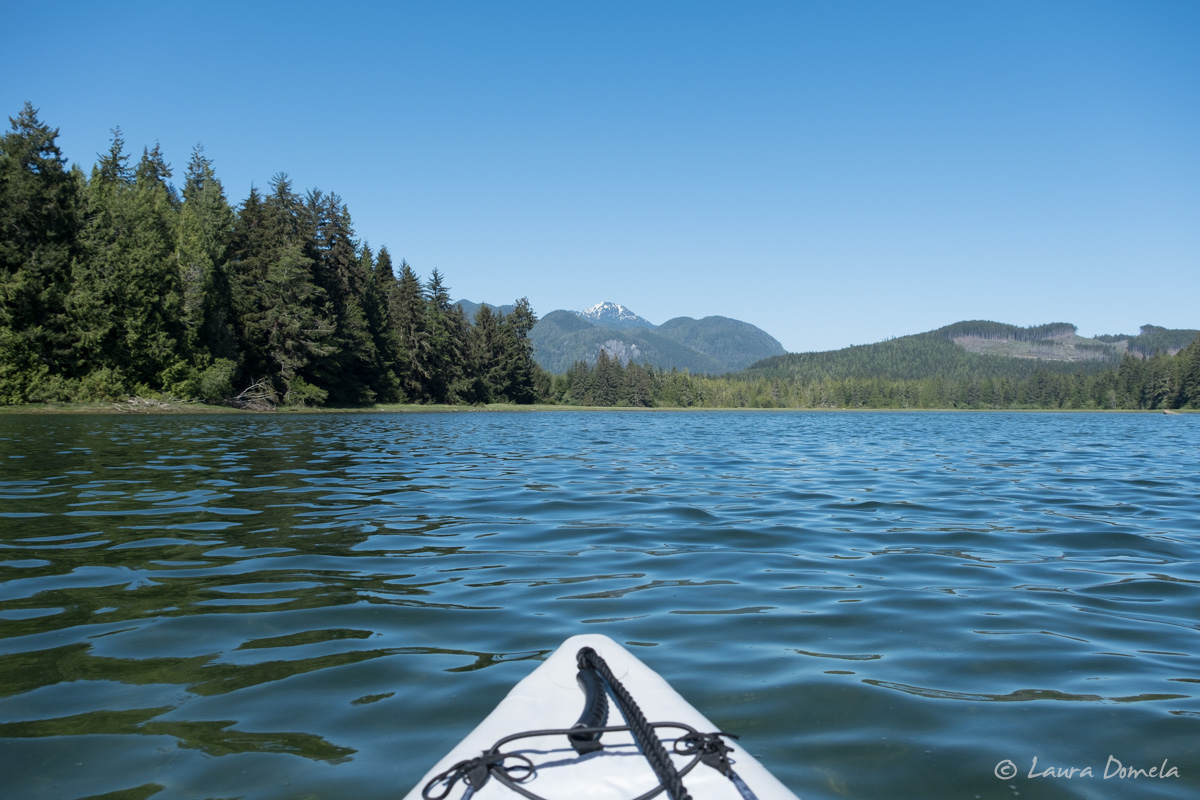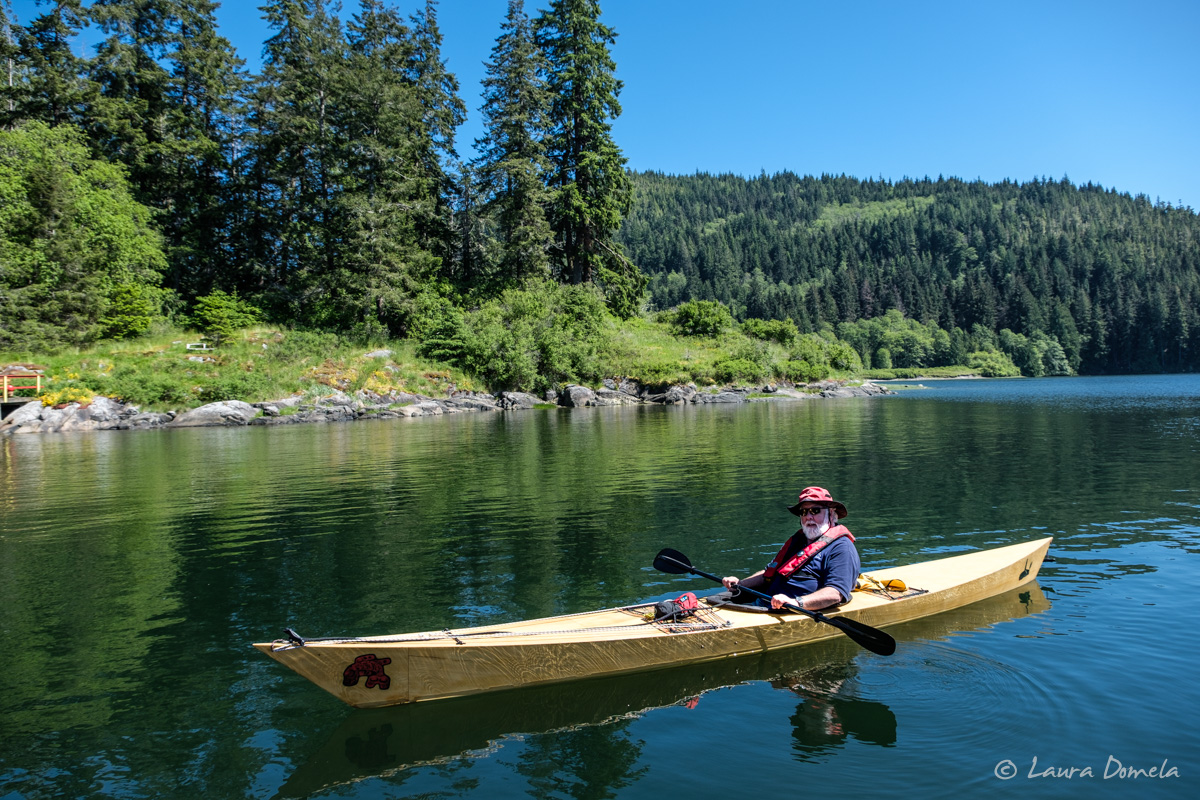 We enjoyed happy hour on the dock and then a pizza dinner in George and Gail's new restaurant (check out the new pizza oven from Italy!). The new restaurant and store are not quite finished yet, but the ovens work! Delicious pizza — thanks George!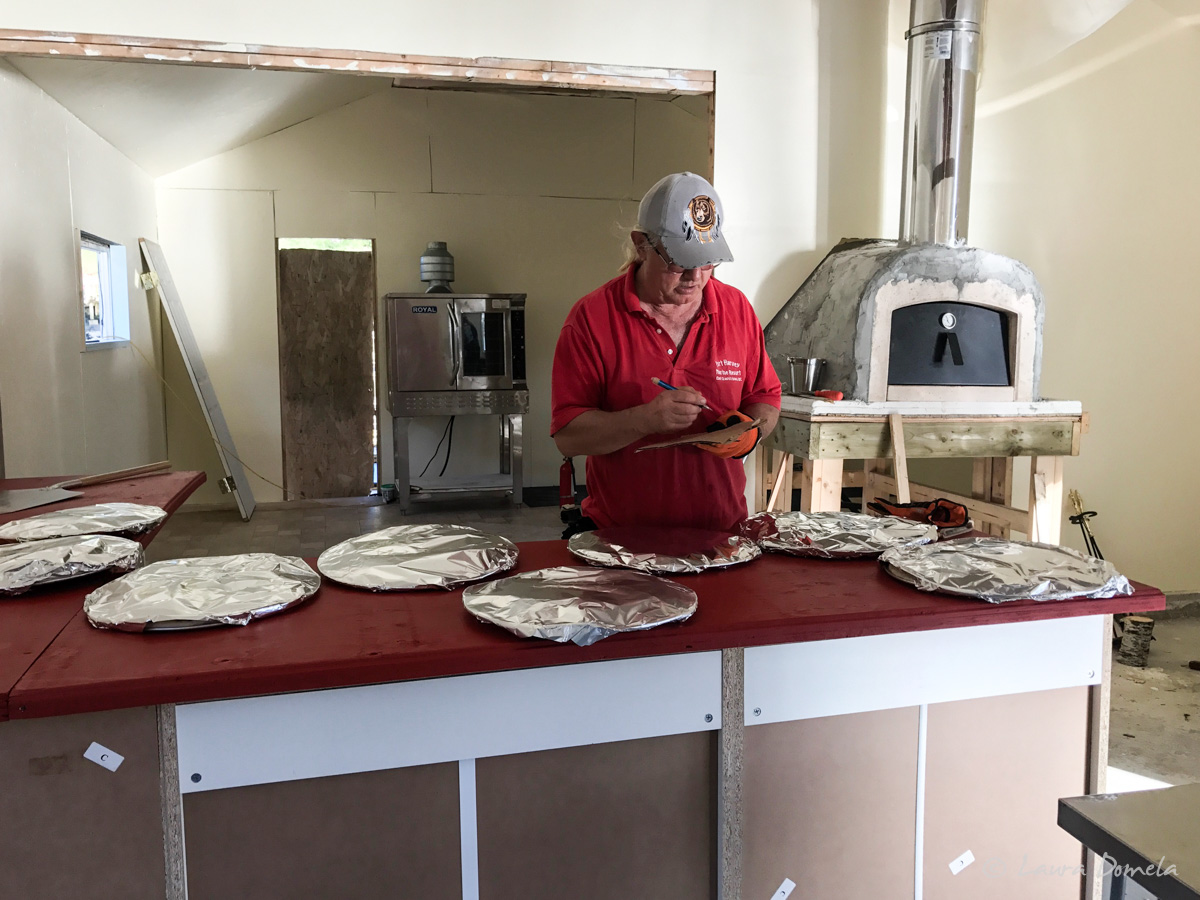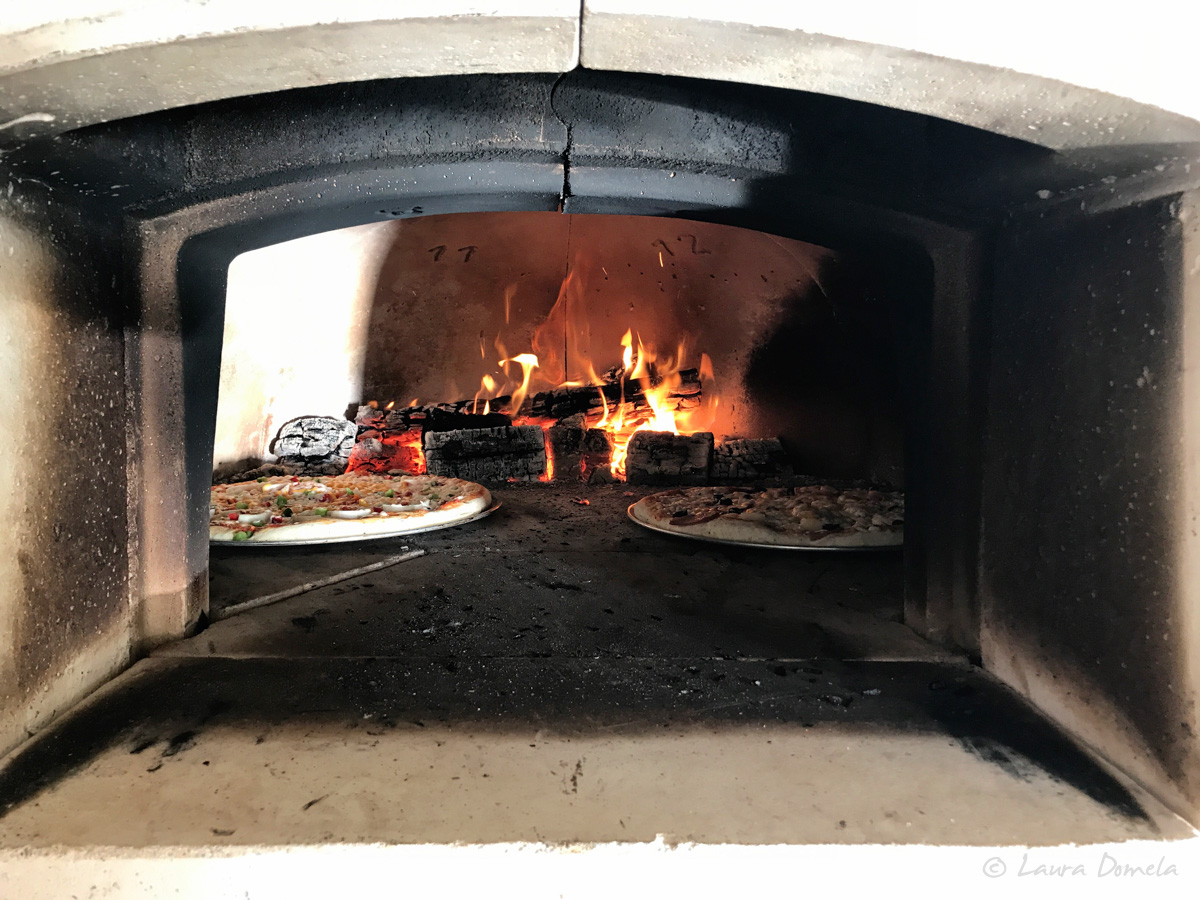 Today: 43.2 nautical miles in 6 hours 27 minutes
Flotilla Total: 200.8 nautical miles in 29 hours 7 minutes