The Broughtons are a world-class cruising destination. Hundreds of islets and islands, snowcapped mountains, and protected water, combined with a half dozen mom-and-pop marinas, each with their own charms. We're rushing through, providing flotilla participants a taste so they can choose where to go on the way home.
Today's route took us through the Broughtons. We navigated Chatham Channel near slack current, then headed out Knight Inlet towards Queen Charlotte Strait. As we cruised along the scenery morphed from steep, tree-lined mountains to rocky, low-lying scrub.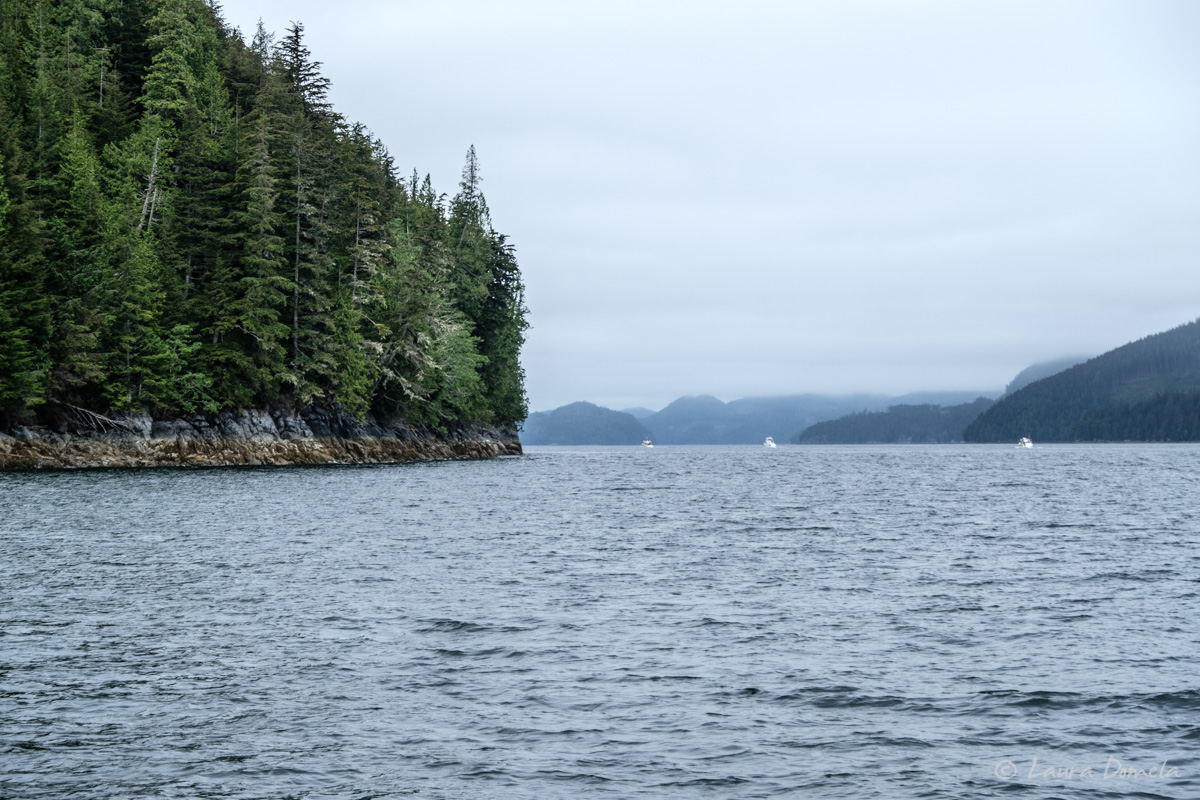 The crew of Orca Star (Nordic Tug 42) spotted the first whale of the trip as we approached Spring Passage. A few minutes later, we were treated to a breach! Jan (on Ceci Kay, Nordic Tug 37) was ready with his camera and managed to get a great action shot!
The flotilla, almost to Echo Bay (with seagull photobomb):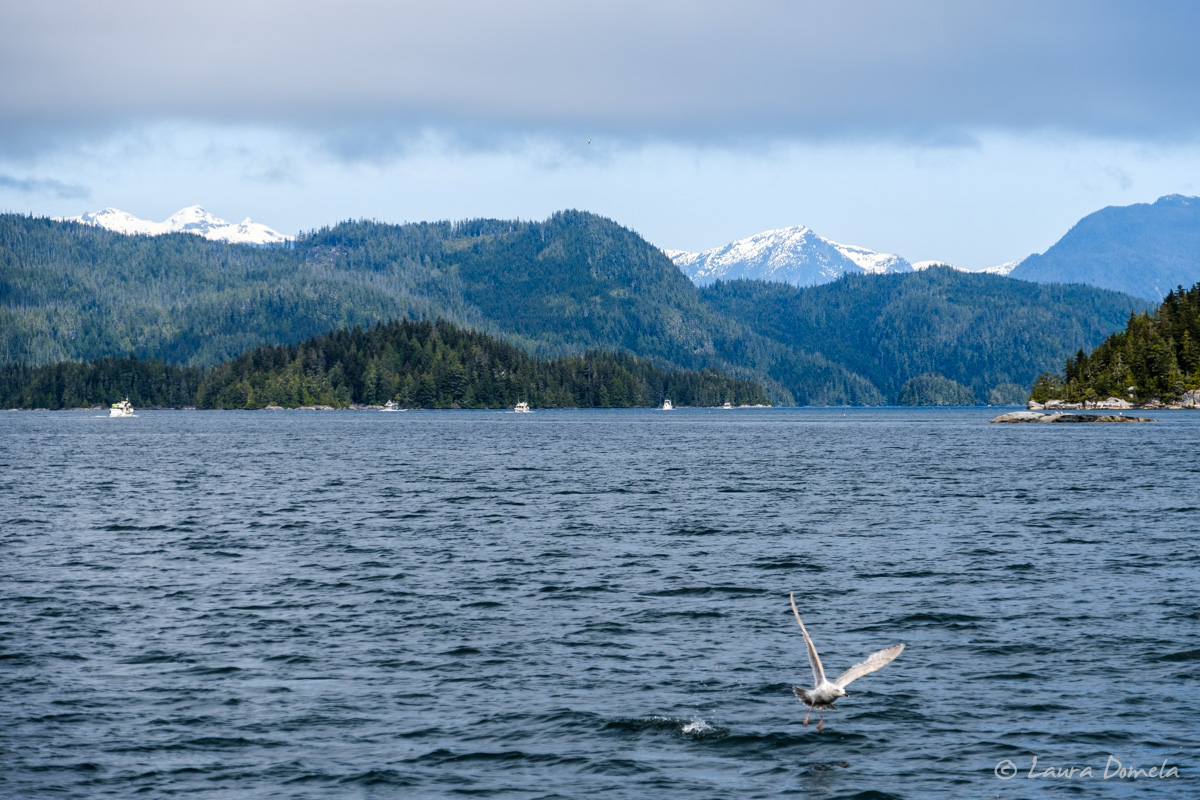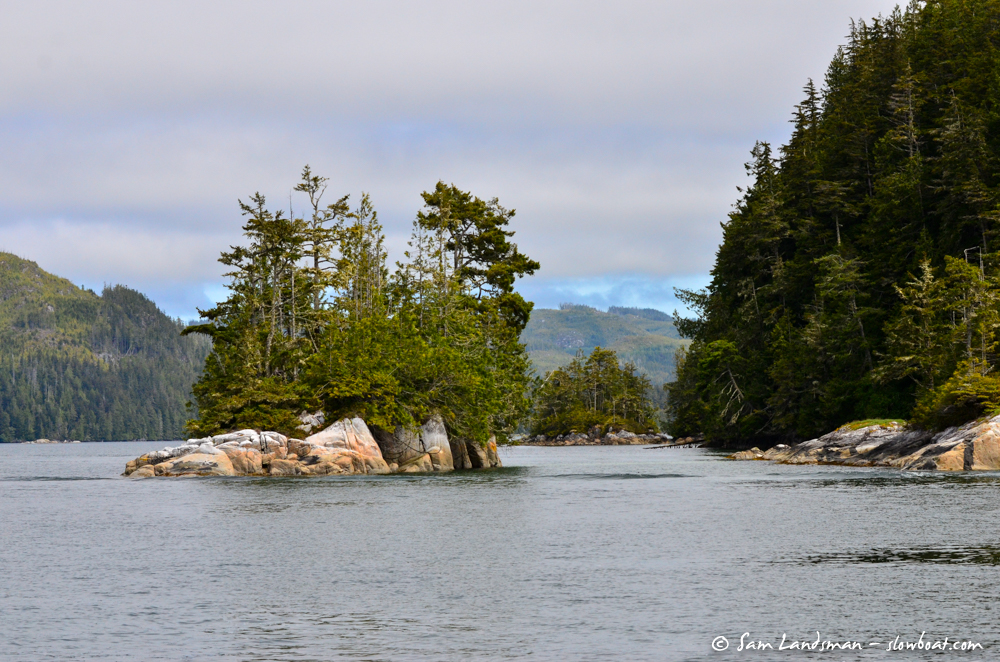 The closer we got to Echo Bay, the better the weather: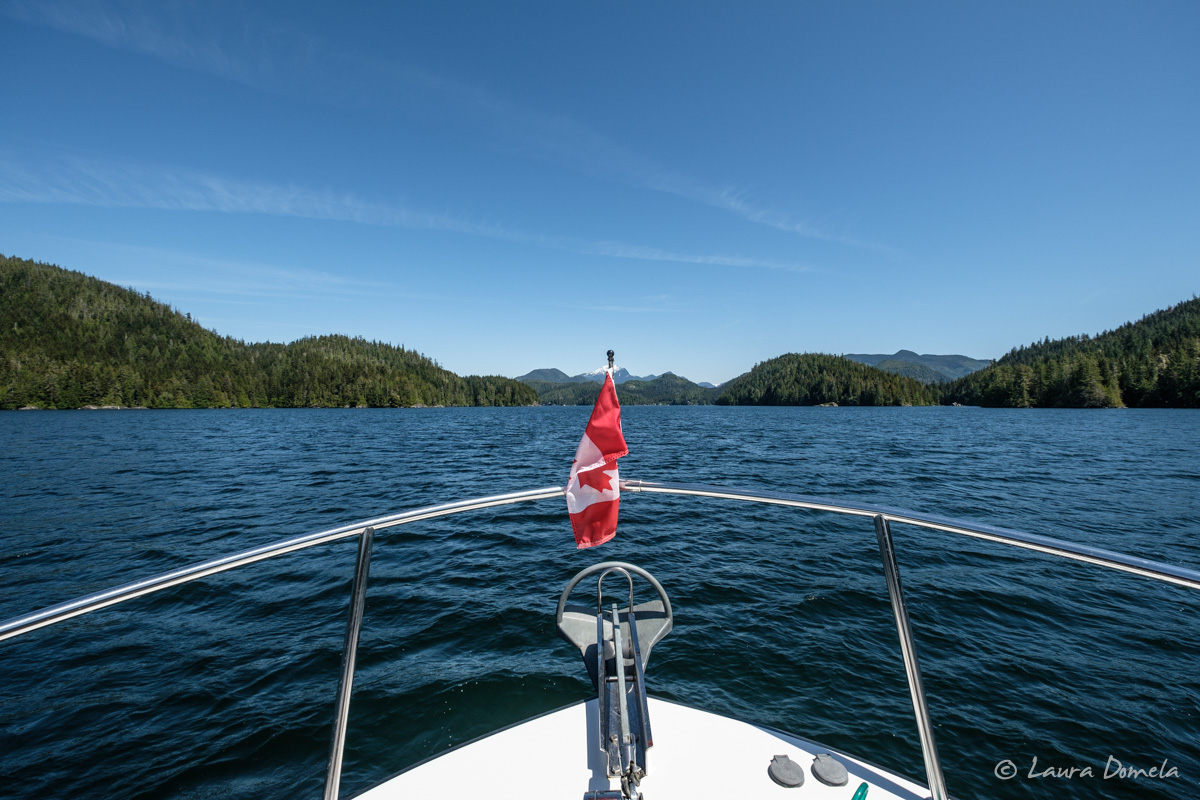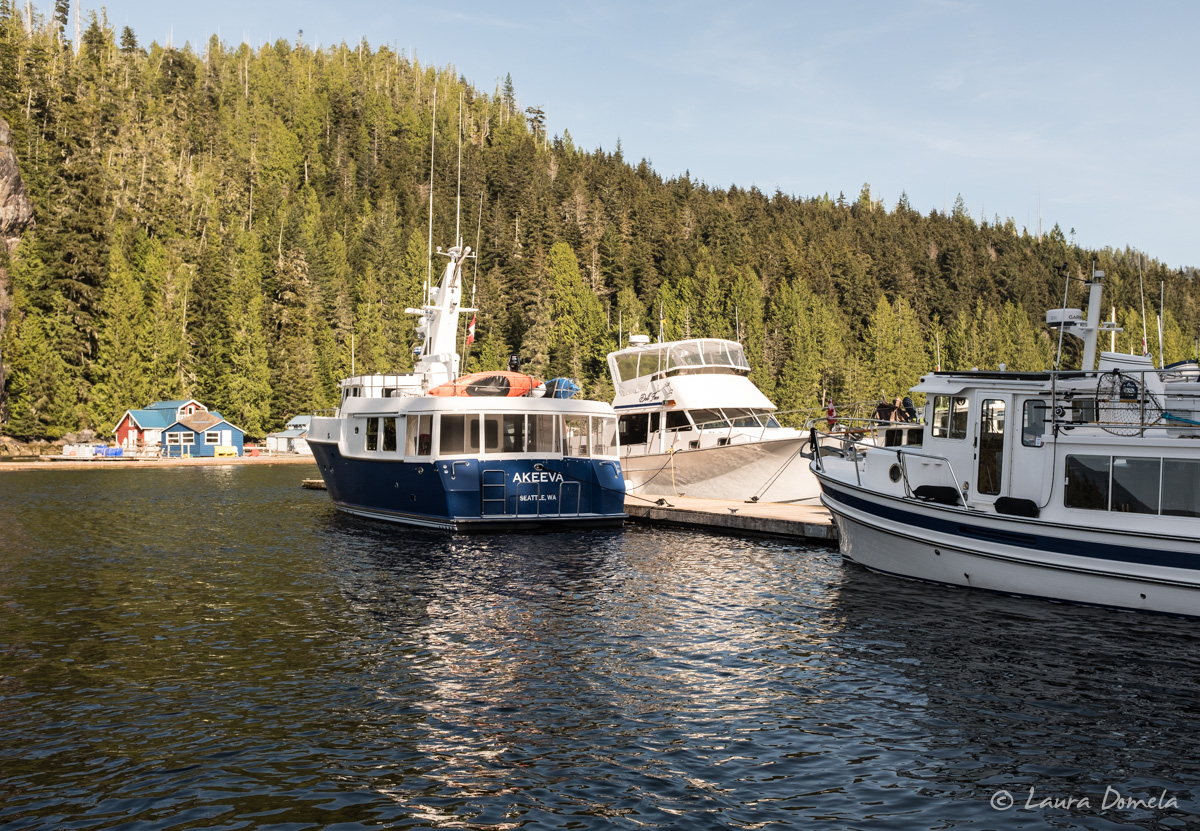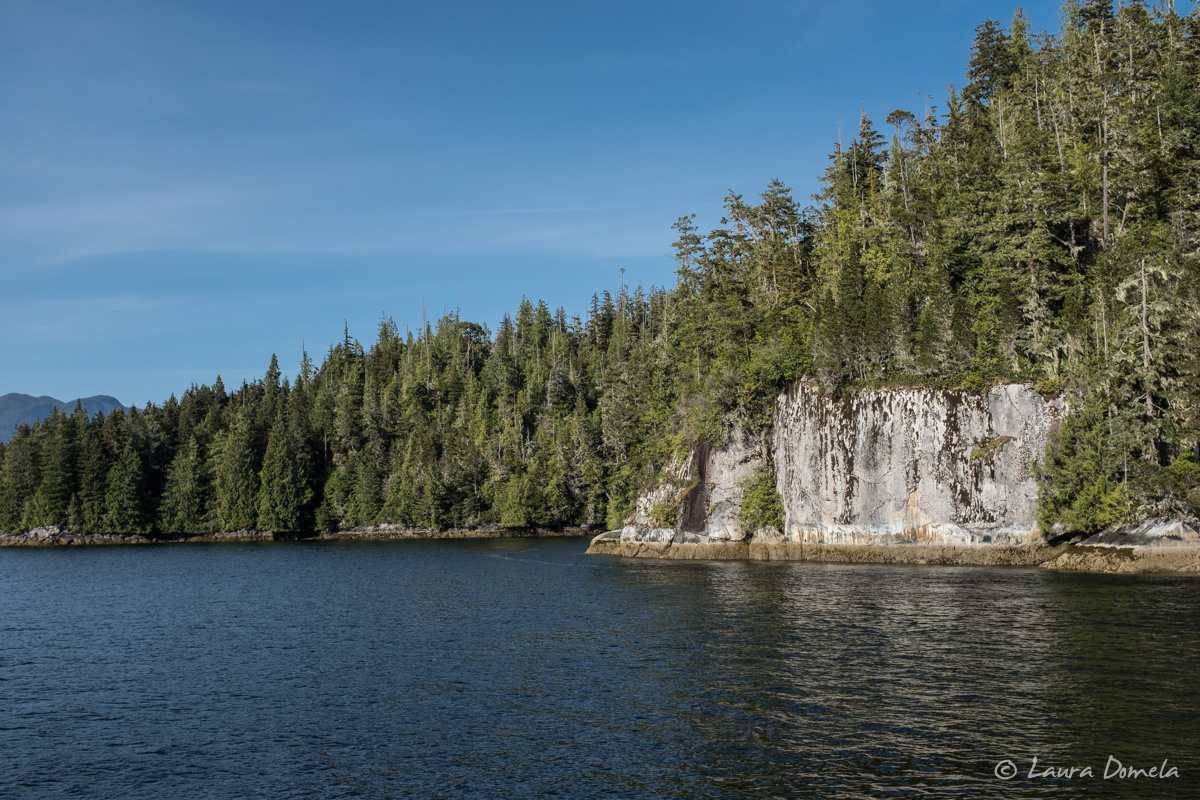 Soon after we were all settled in, Kevin took the Mavic drone up for some aerial photos of Pierre's, and all six of our boats on the dock: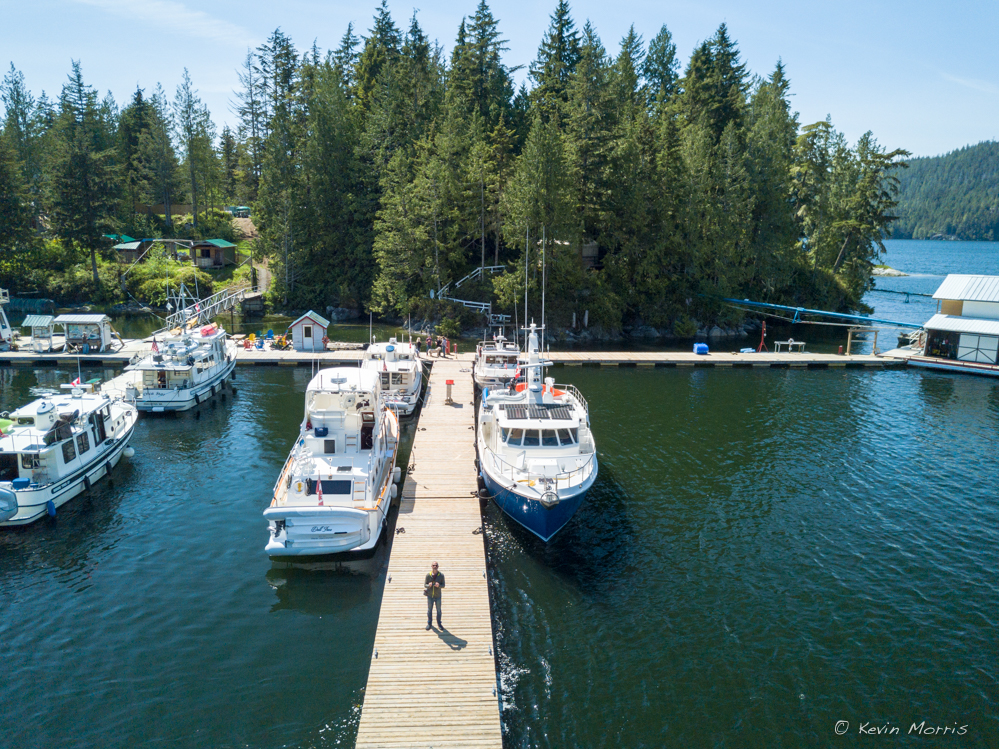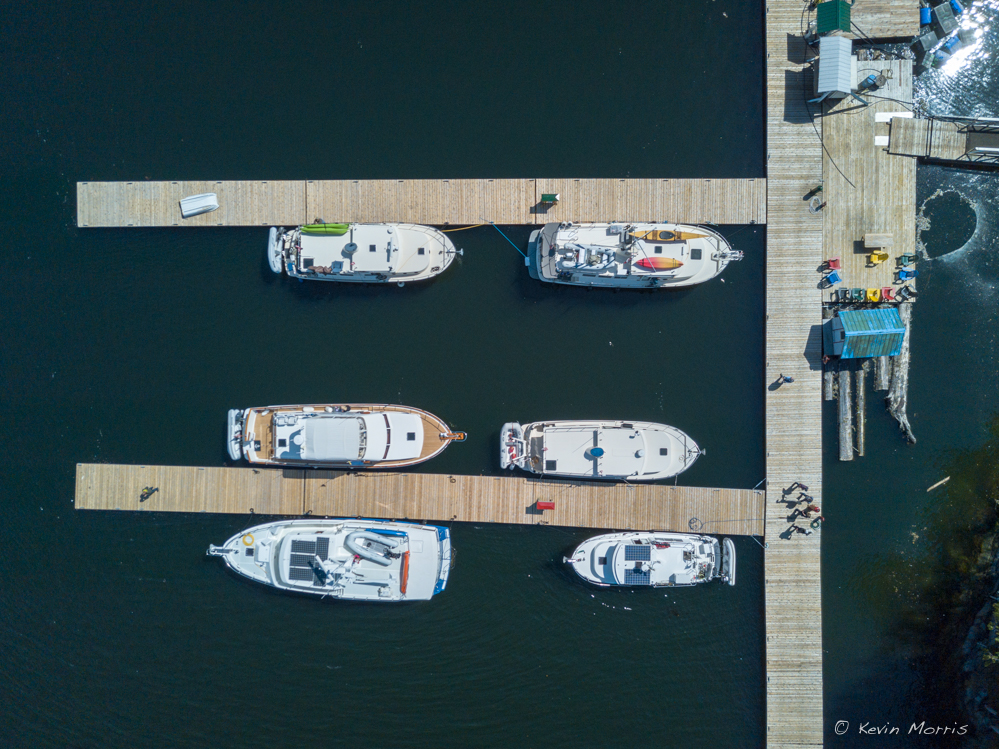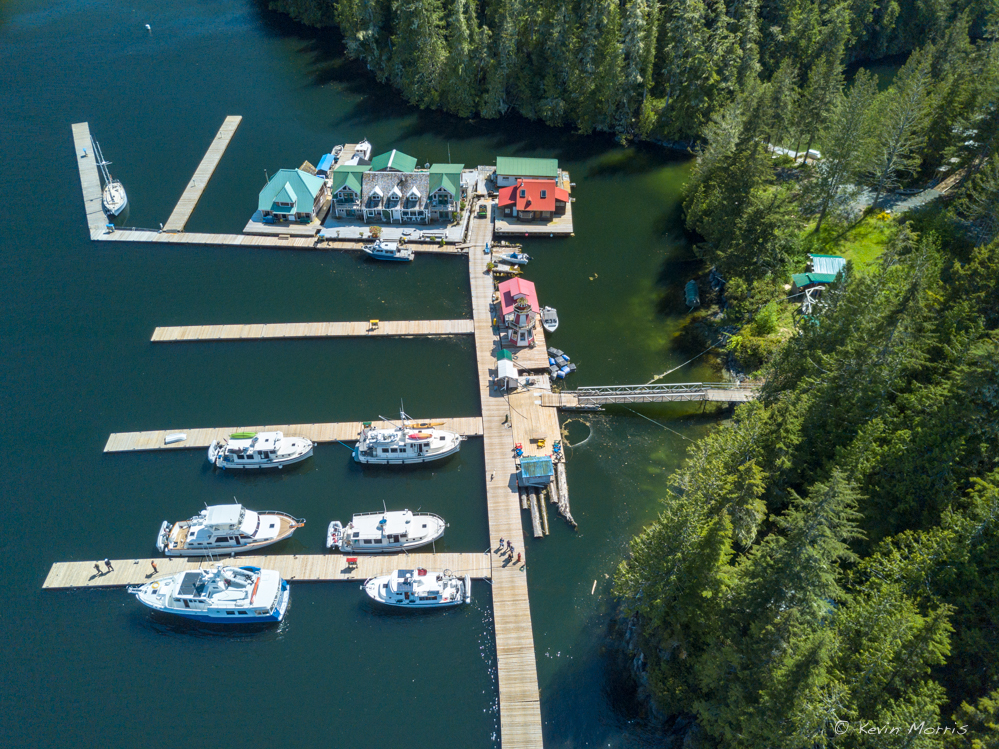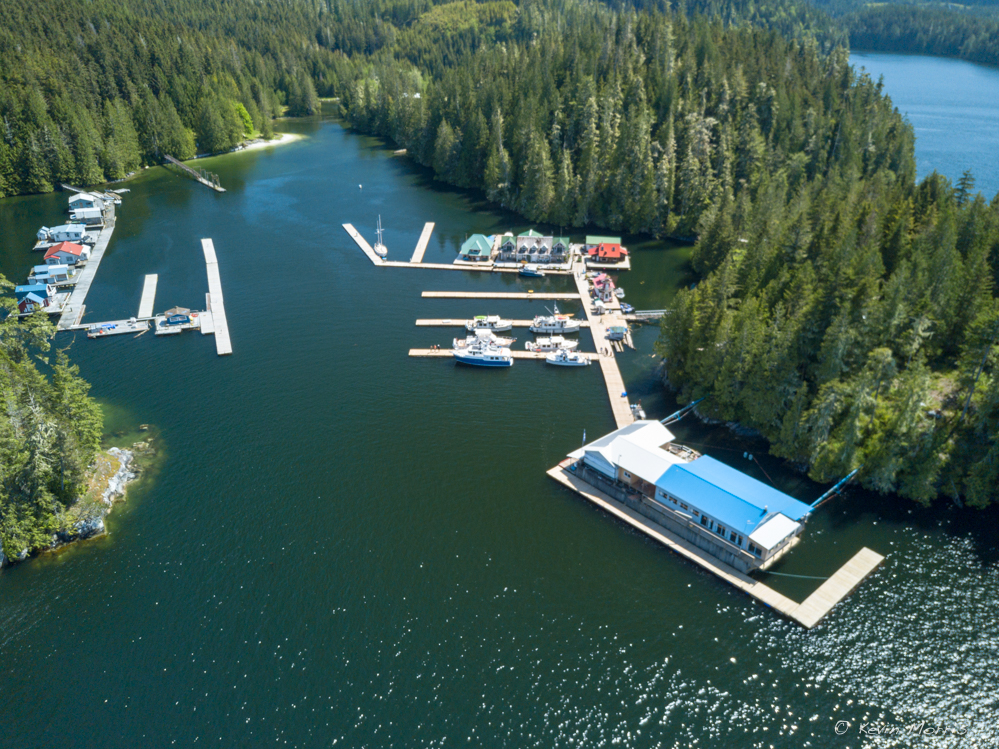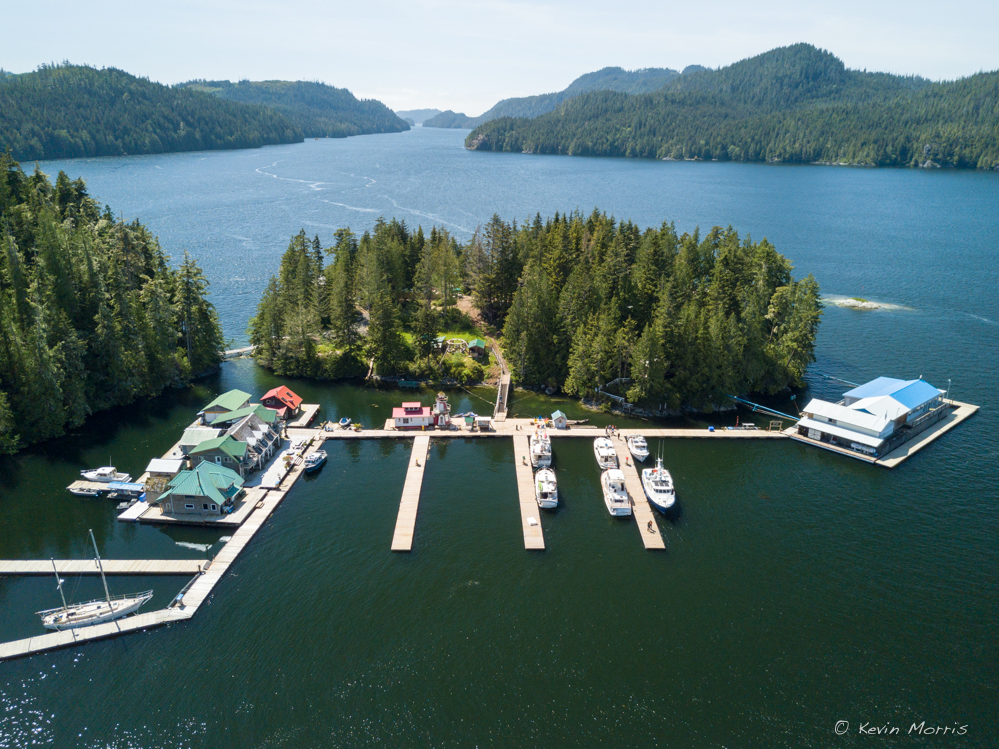 About half of the group hiked over to meet Billy Proctor and check out his museum and were "greeted" by a fairly large black bear: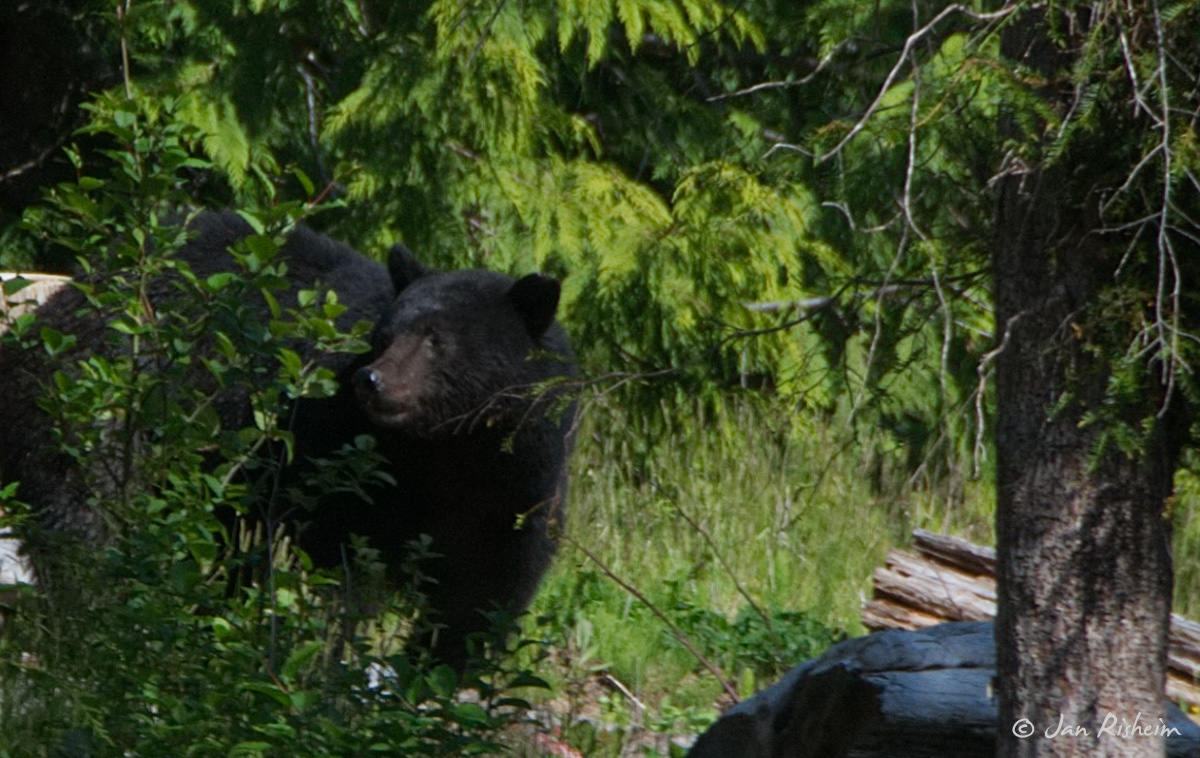 Pretty good for Day 6! Whales AND bears!
Dinner tonight was a potluck dinner up in Pierre's party barge. Pierre joined us and brought giant bowls of fresh crab and spot prawns. (You just can't beat those BC spot prawns!) Dinner with the gorgeous panoramic view from the barge was a treat!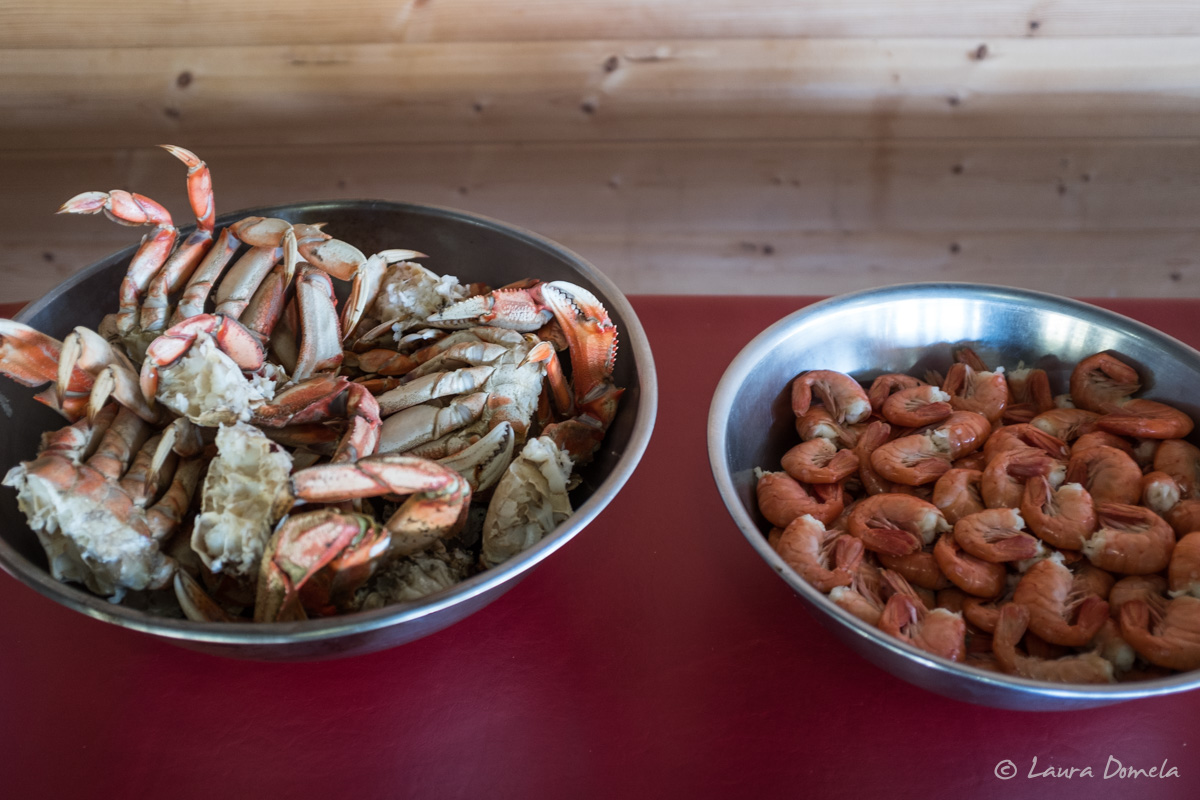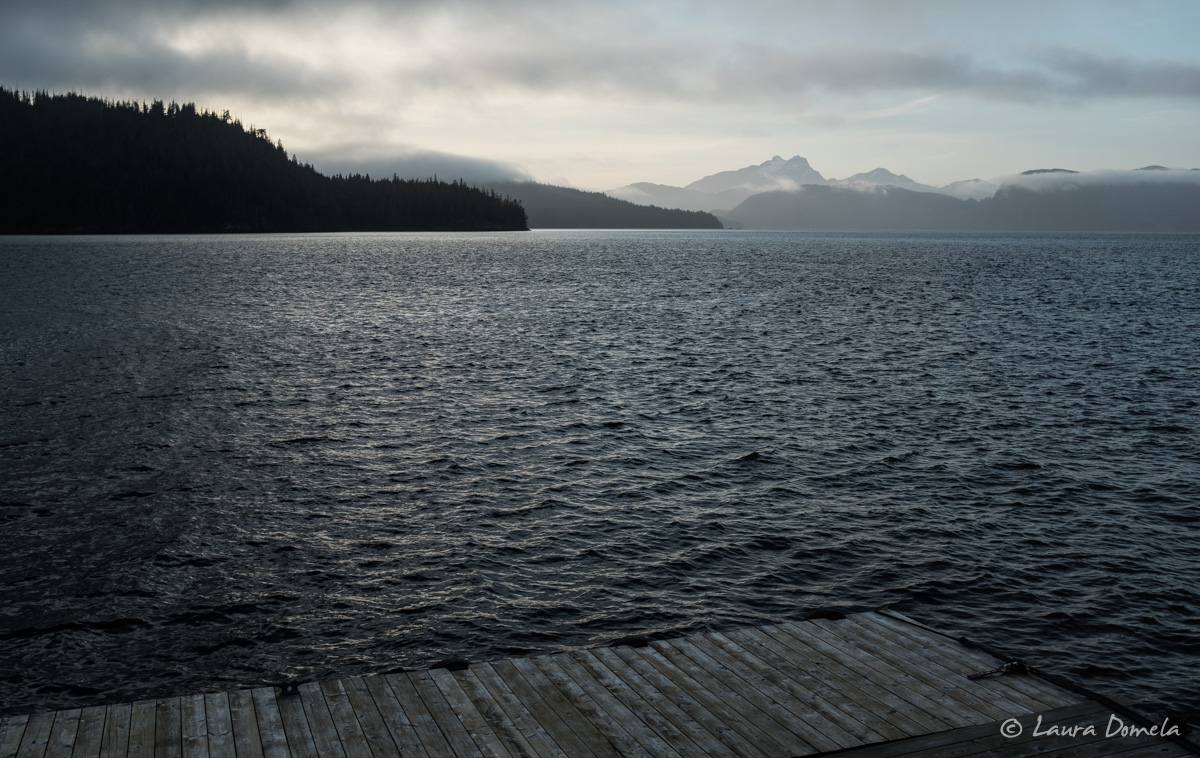 After dinner Sam gave a walkthrough of the next several days' cruise plans, which include our rounding of Cape Caution. At this point, the weather looks promising!
Today: 32.6 nautical miles in 4 hours 41 minutes
Flotilla Total: 233.4 nautical miles in 33 hours 48 minutes