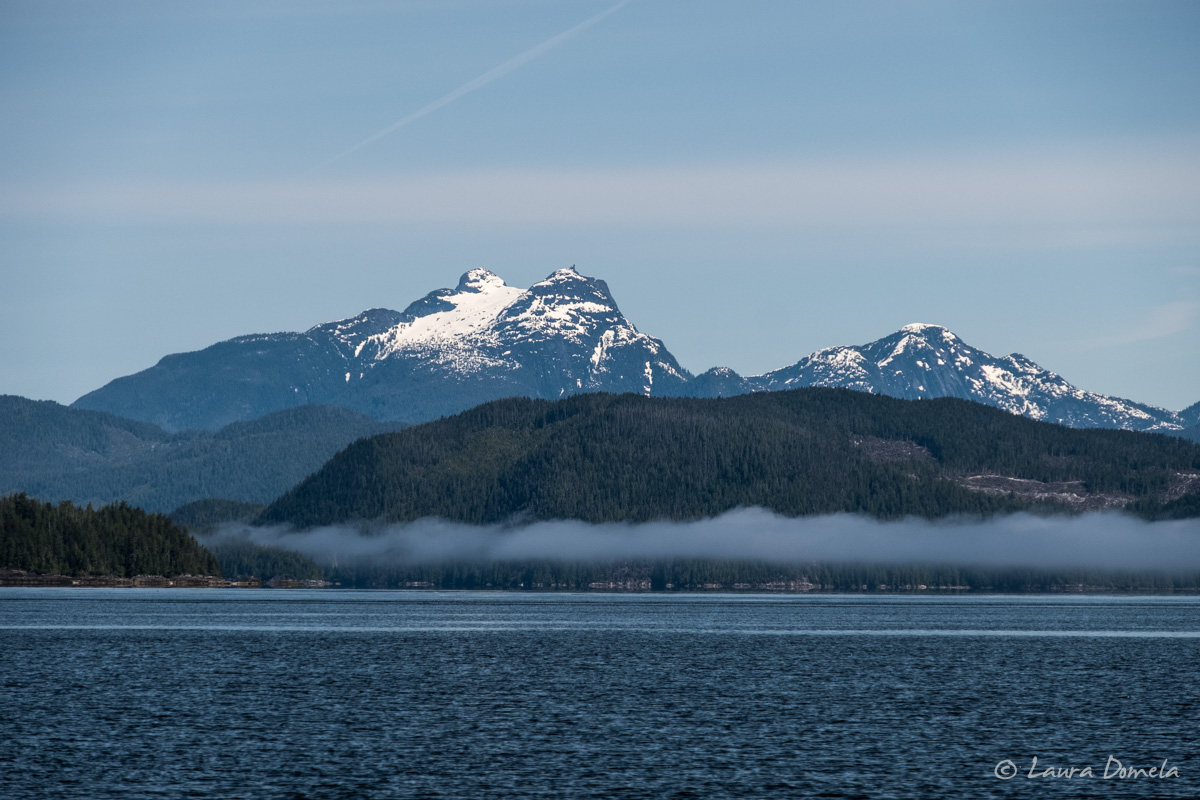 We're skipping Port McNeill. The weather is awesome—sunny, warm, calm winds—and the boats (and boaters) are all super capable. We've got plenty of fuel, water, and supplies to keep going, so instead of diverting to Port McNeill, we headed for Blunden Harbour. Not only is Blunden Harbour an amazing anchorage, but it also makes our trip around Cape Caution way shorter (~50 miles instead of 80 miles).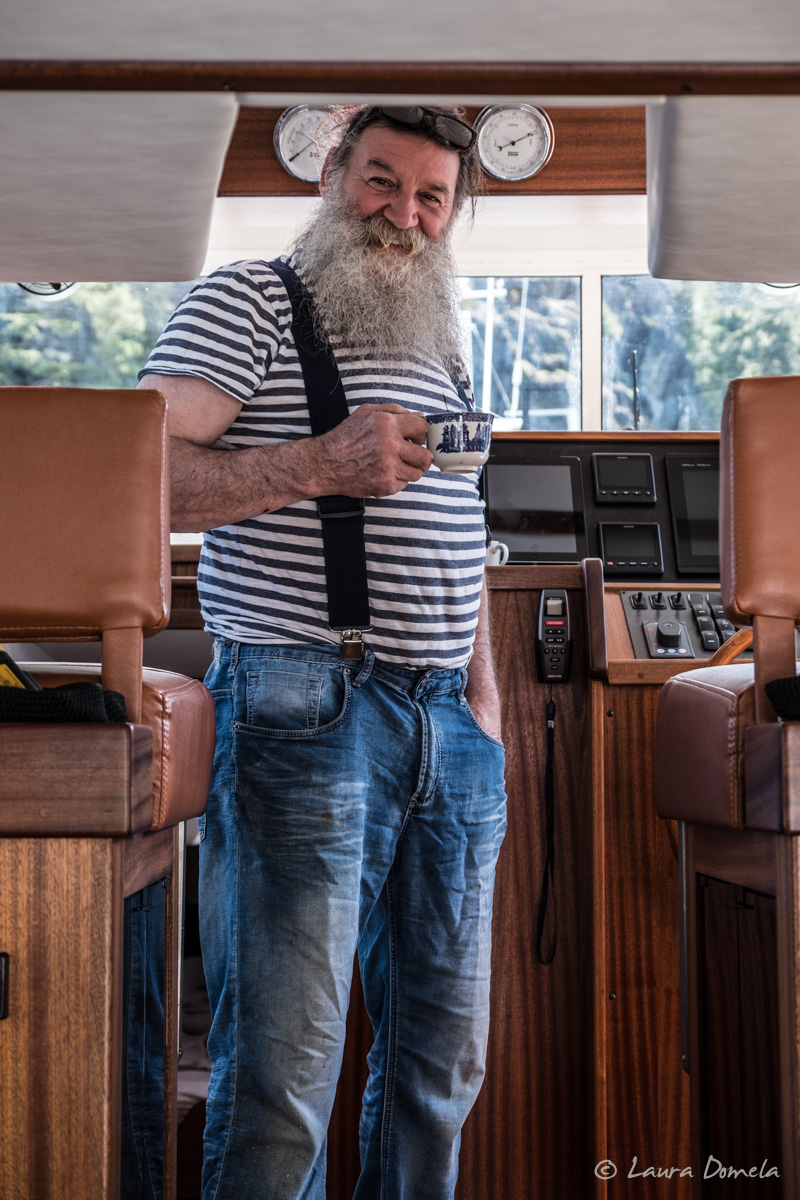 After a lazy morning at Pierre's, we departed around 10:30 and headed out Fife Sound and up Queen Charlotte Strait. We had the first fog of the trip, but all the boats are equipped with radar, AIS transponders, and multiple chartplotters. Conditions were flat calm…we can see through fog, but we can't shrink the waves!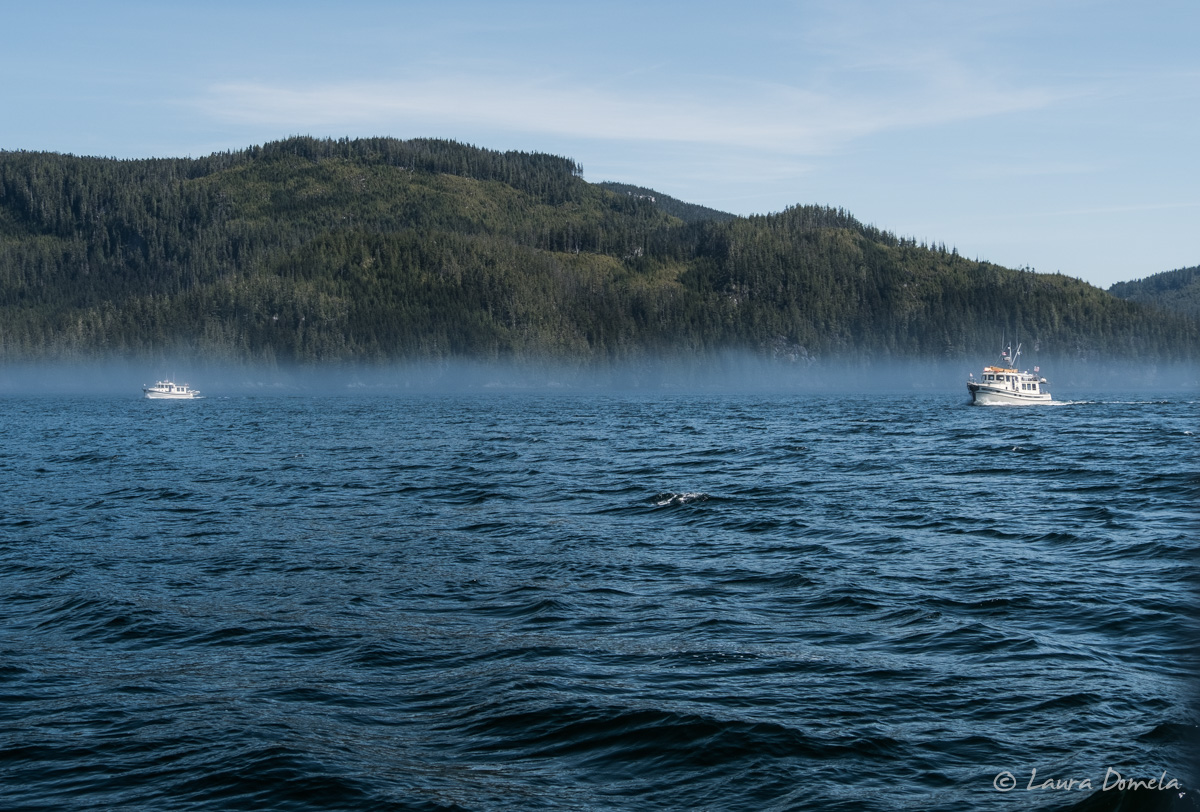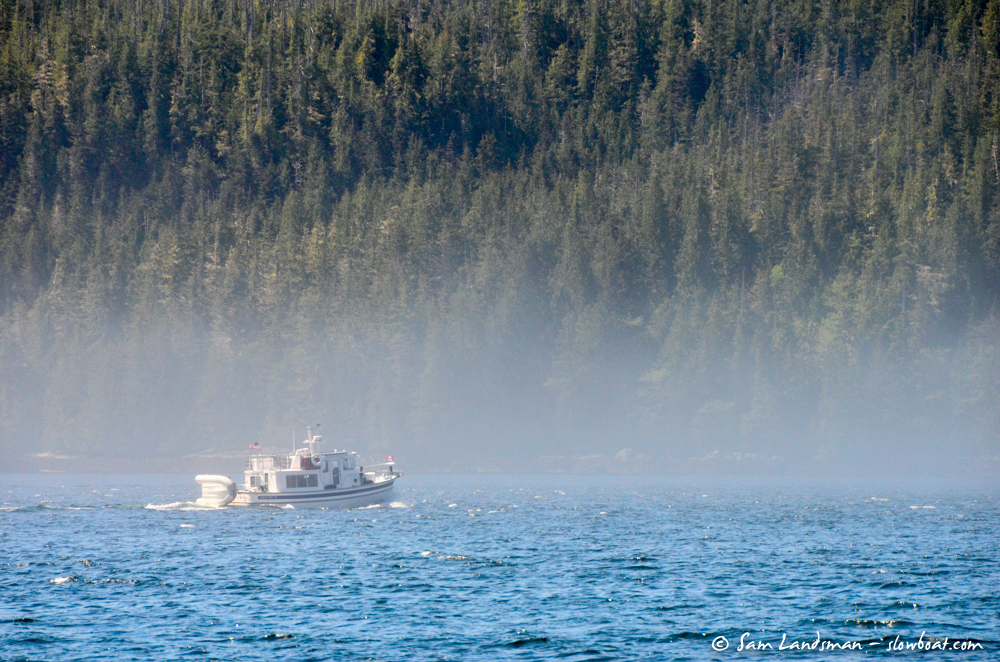 We arrived right about high tide, and quickly launched our dinghies for a tour of Blunden Harbour. It's absolutely stunning! Snowcapped peaks in the distance, and a labyrinth of rugged islets and islands to explore.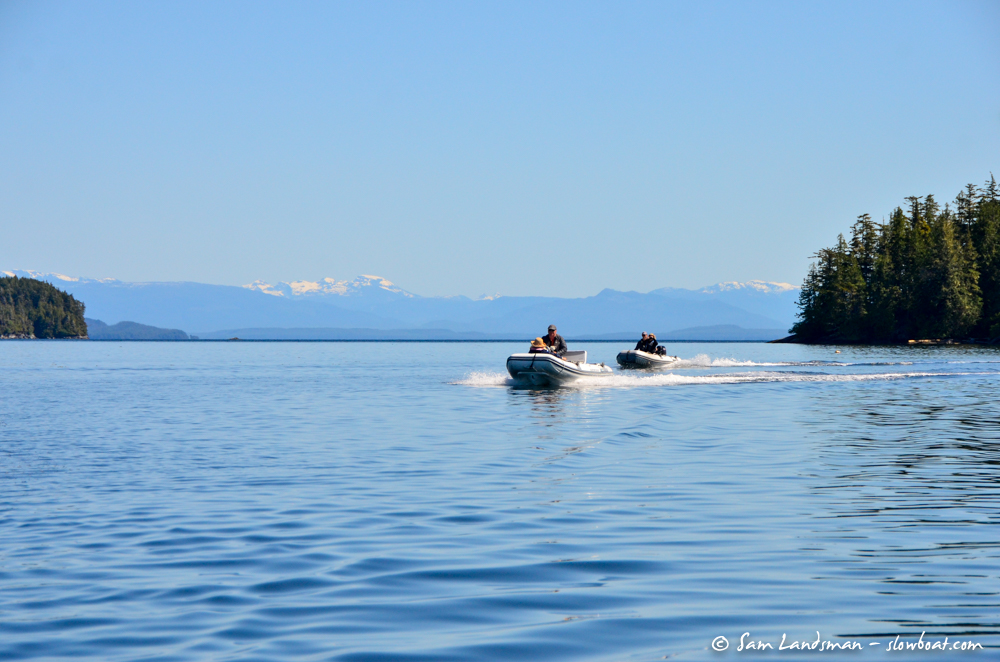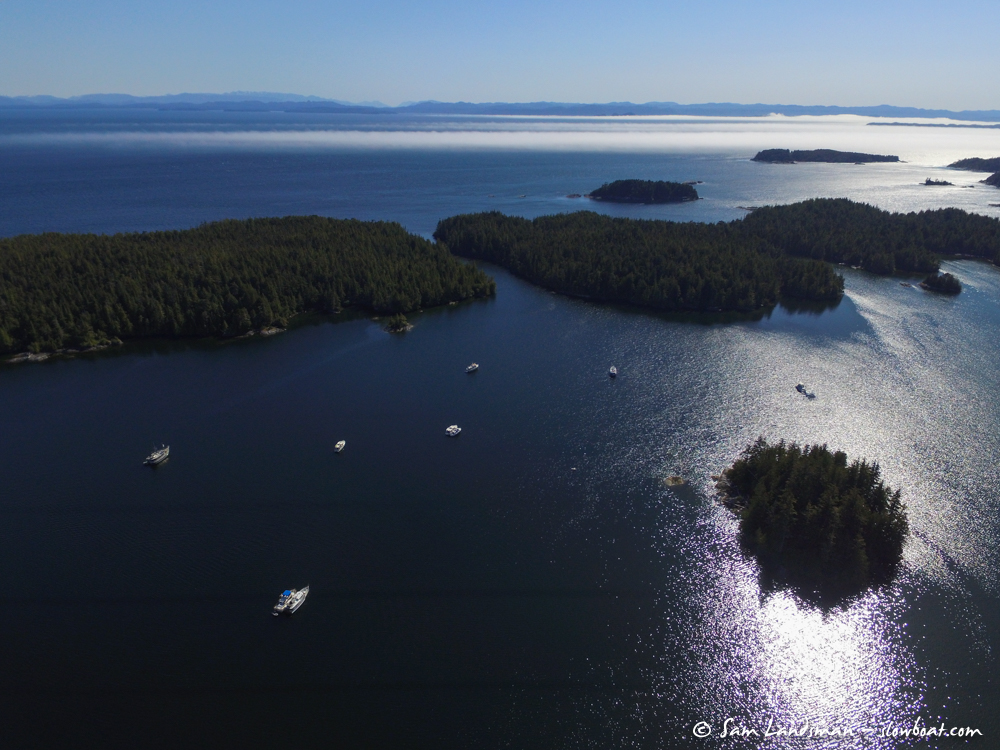 Bradley Lagoon beckoned, and after a brief bit of "white water" dinghying we made it inside. (Bradley Lagoon is only accessible at high tide…so we lucked out with our timing.) As we sped towards the lagoon, and away from the ocean, the temperature surged and the smell shifted from ocean to forest. Super cool!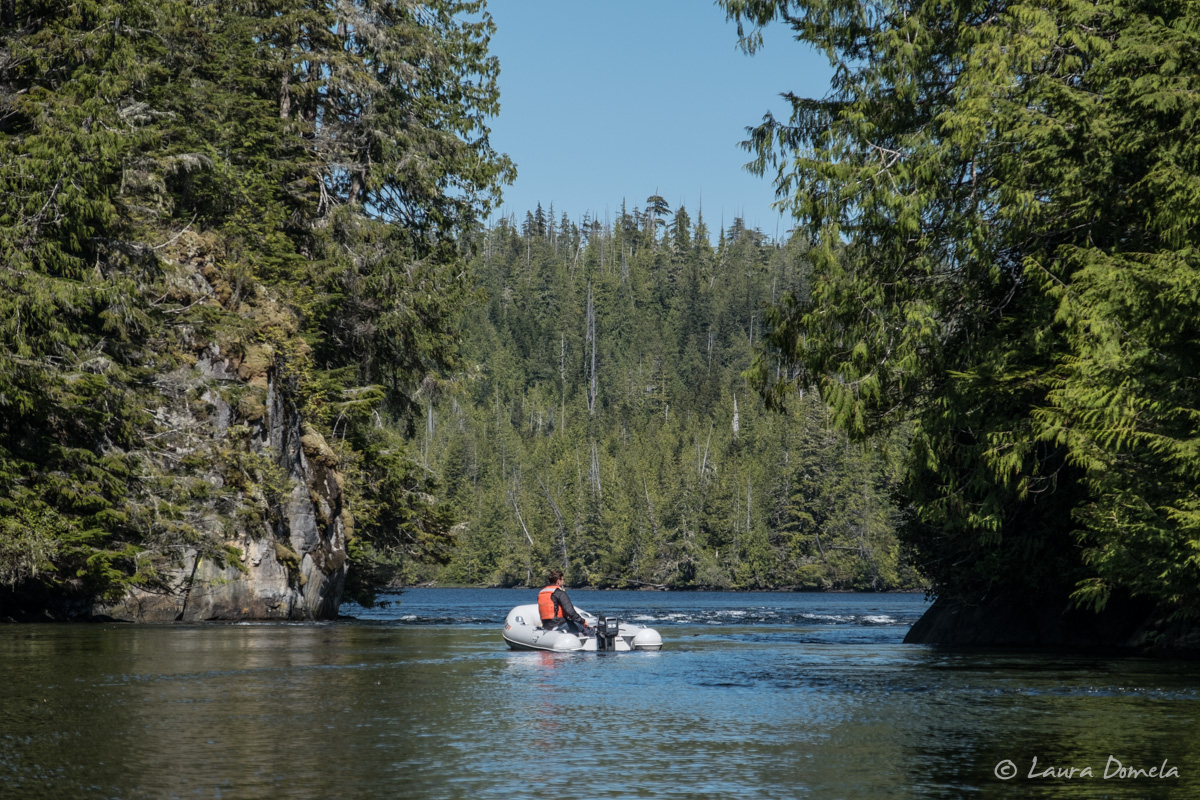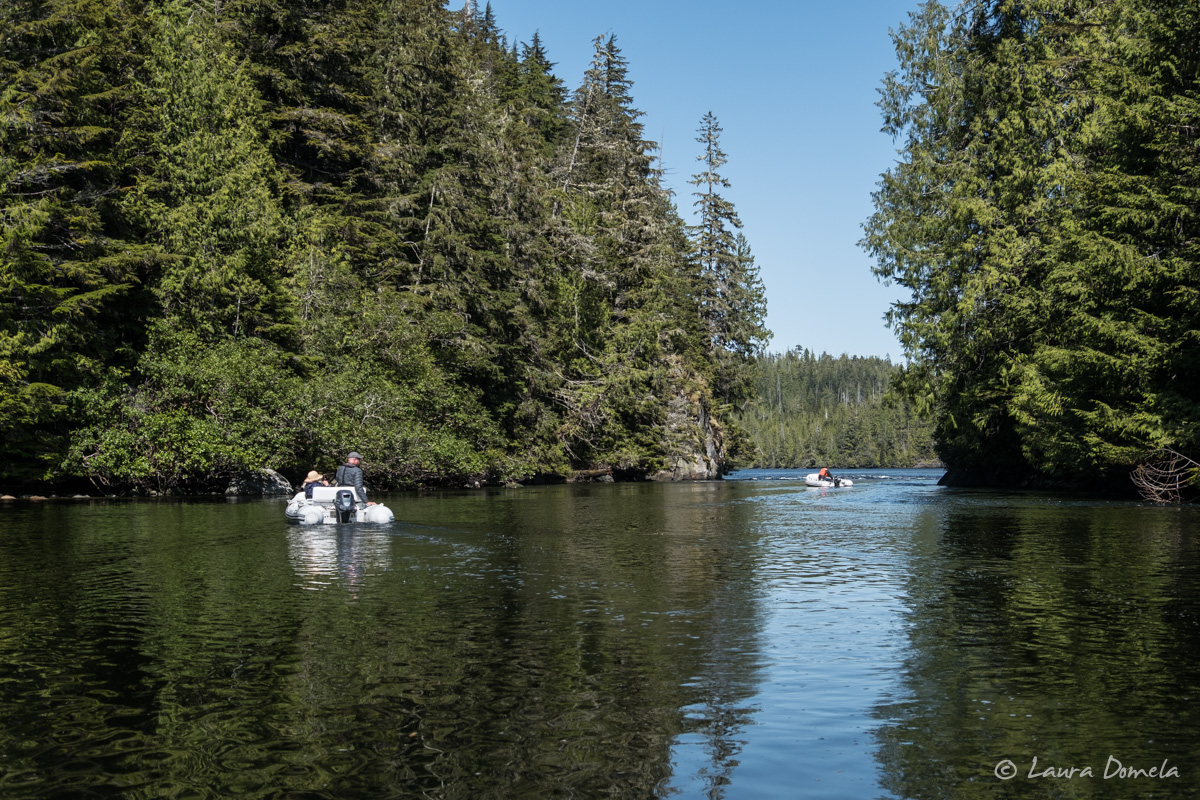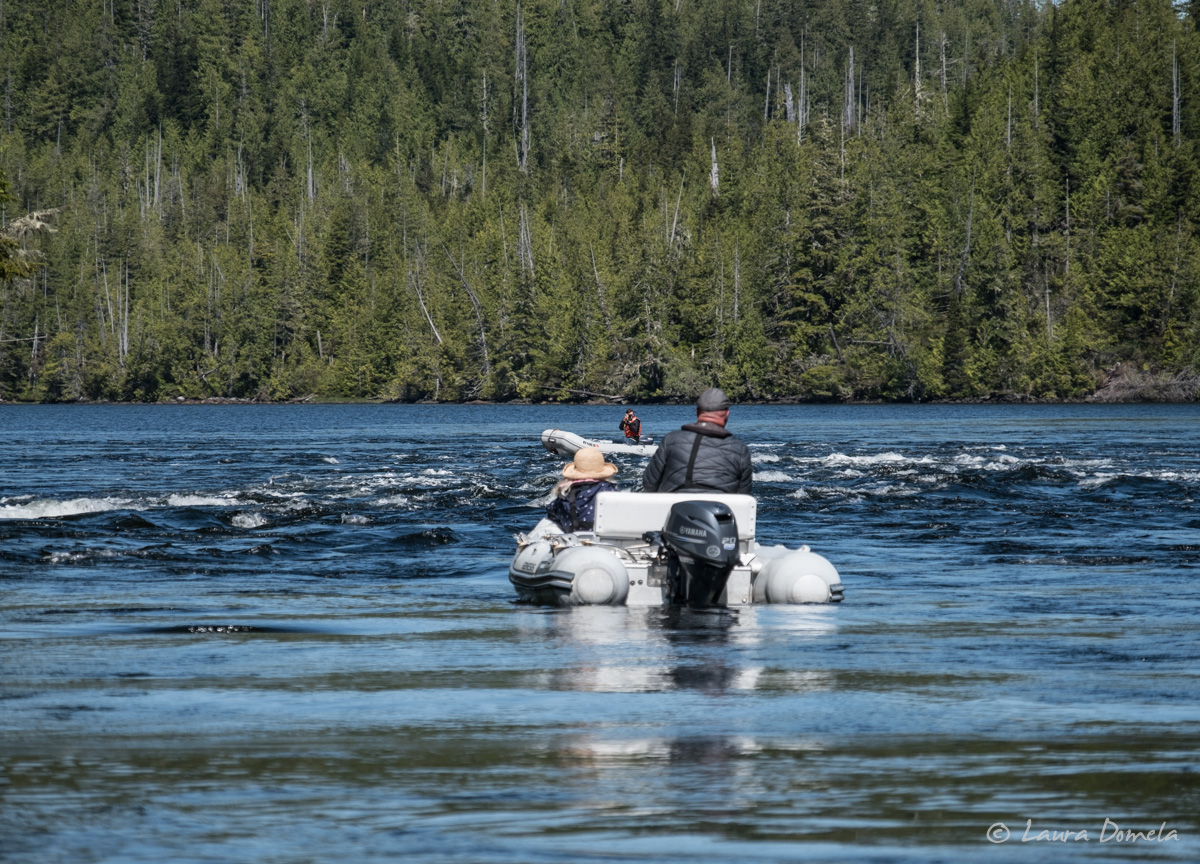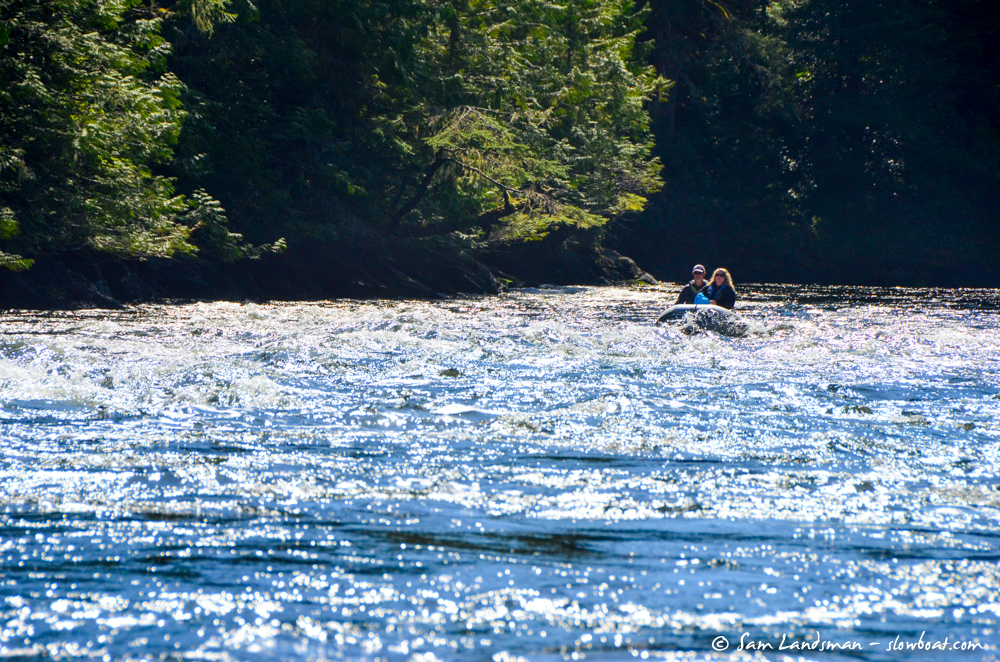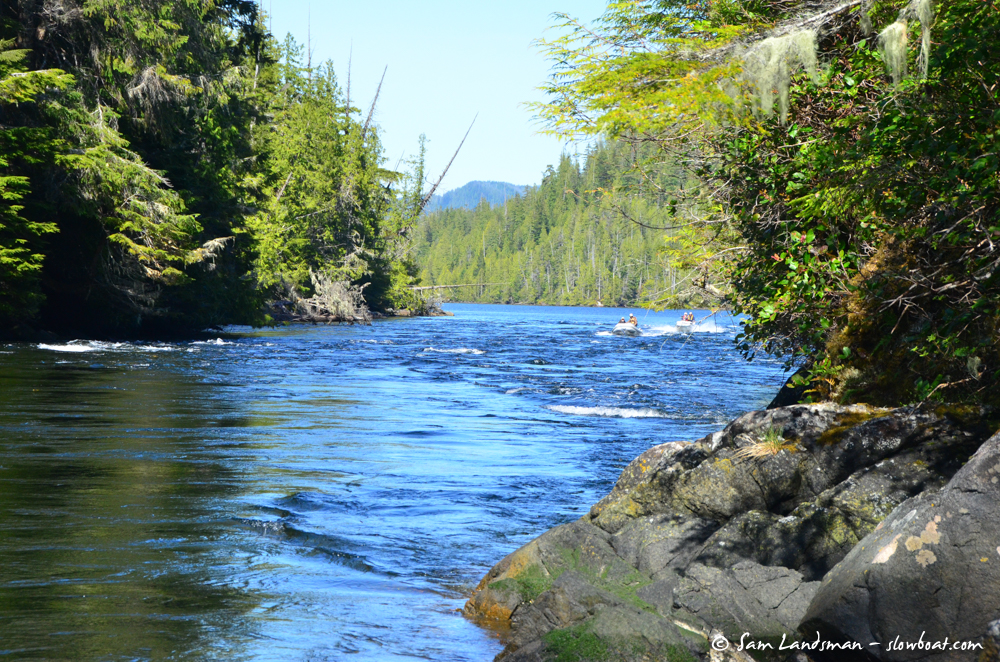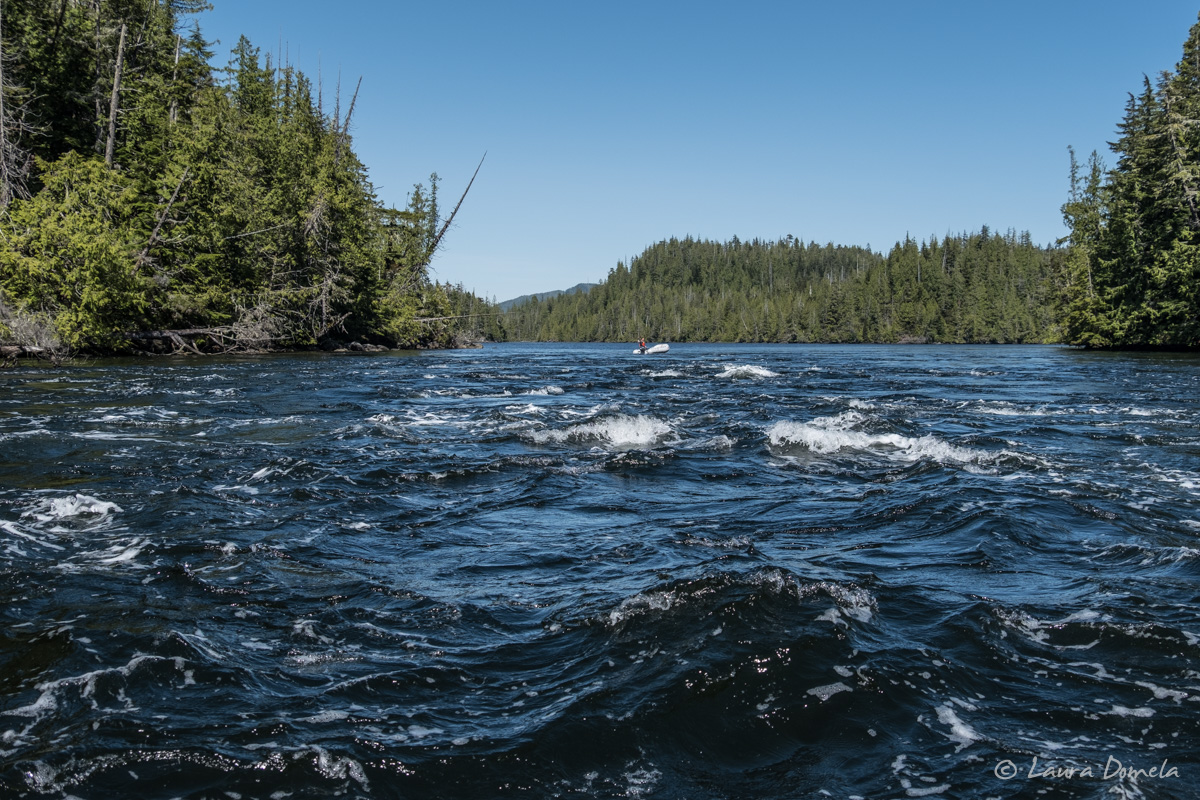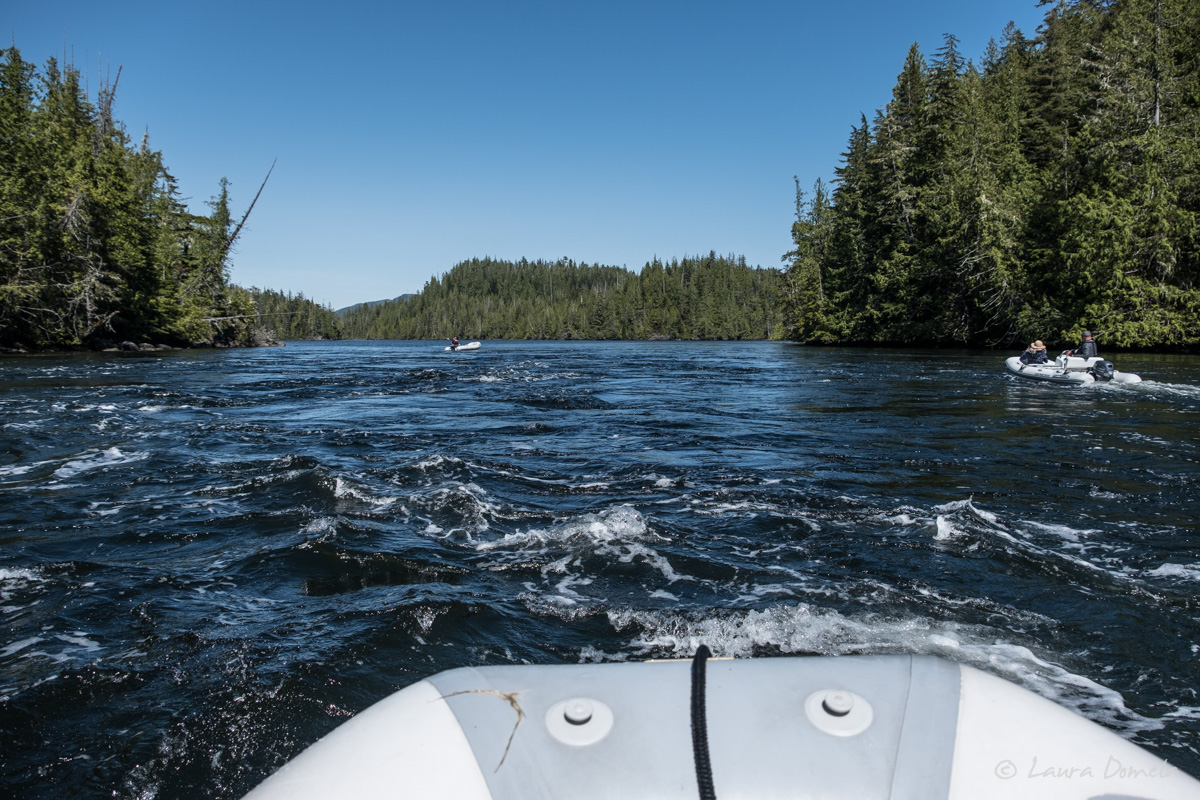 Here's a short video of the rapids coming out of Bradley Lagoon:

The Blunden Harbour anchorage is where the red arrow is, and you can see Bradley Lagoon on the chart to the northeast: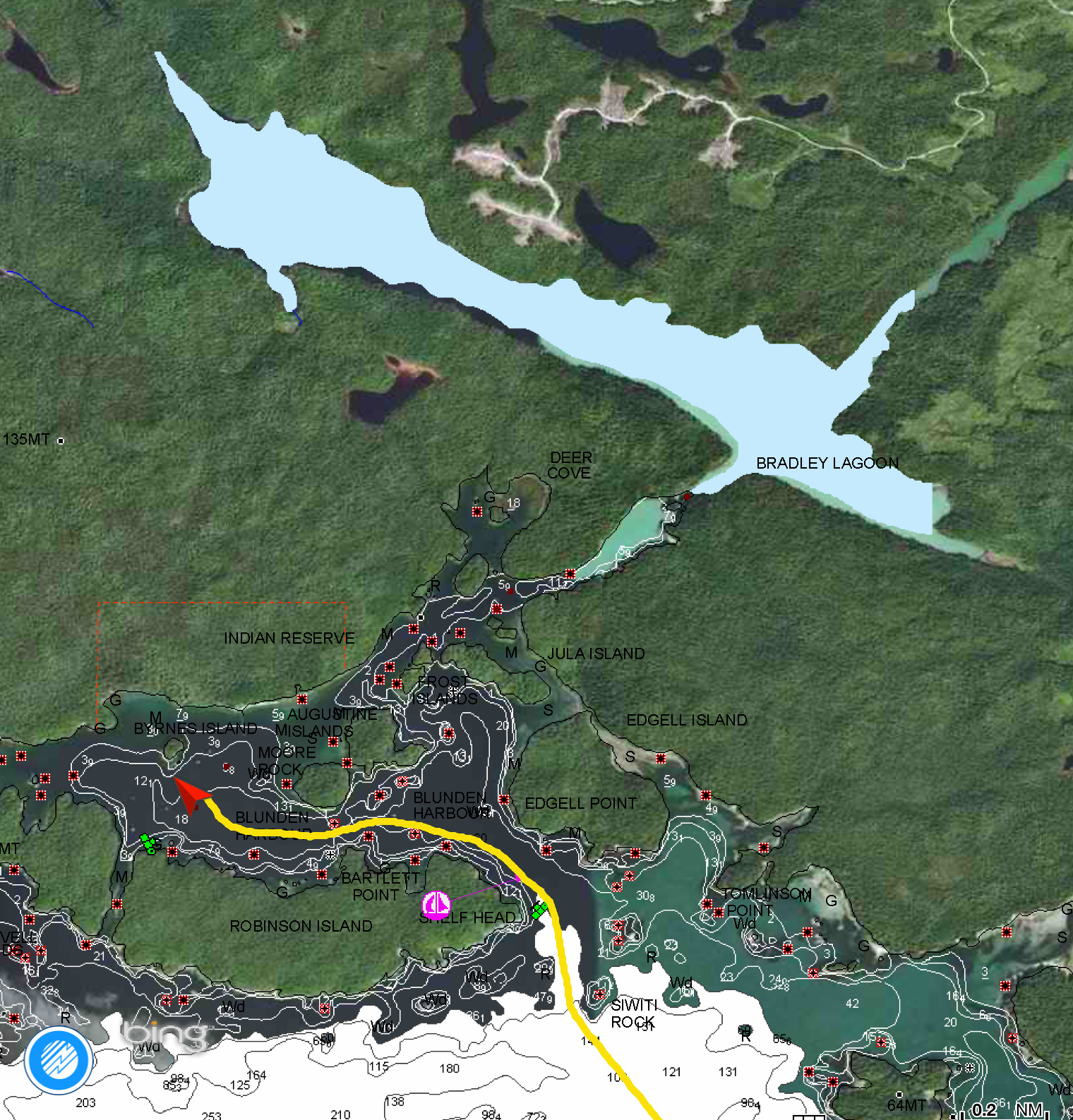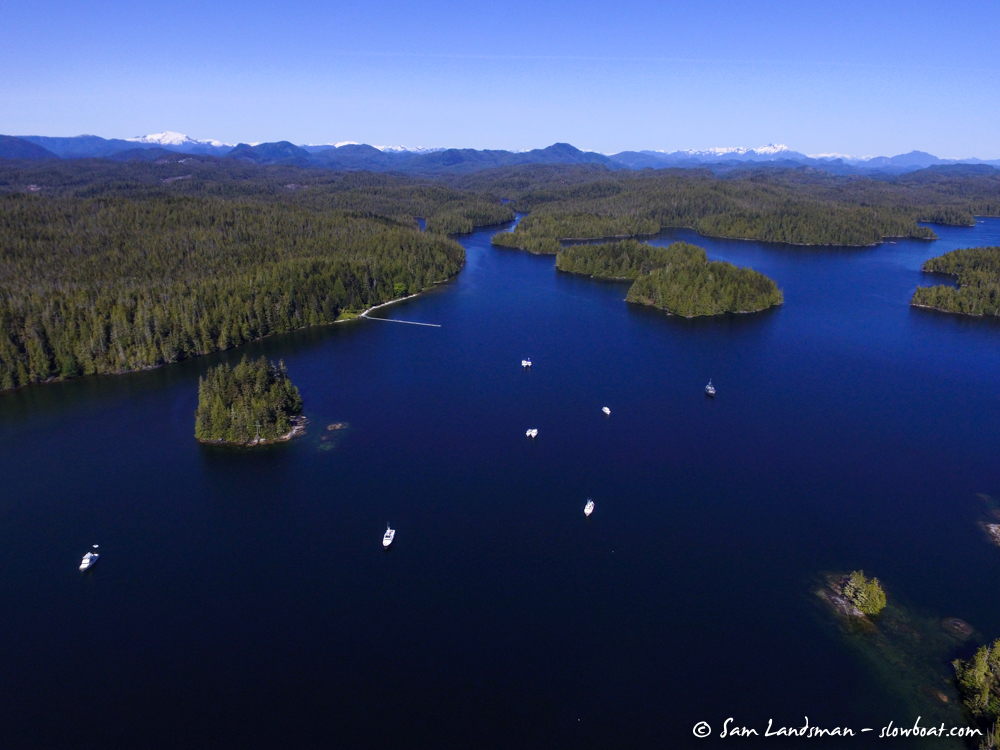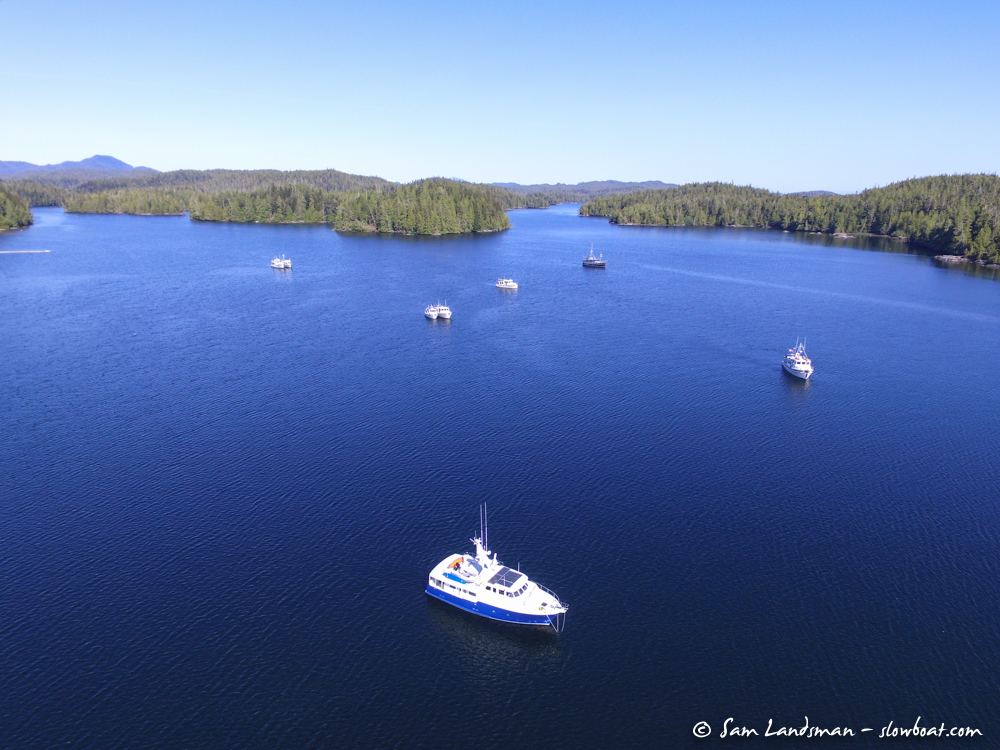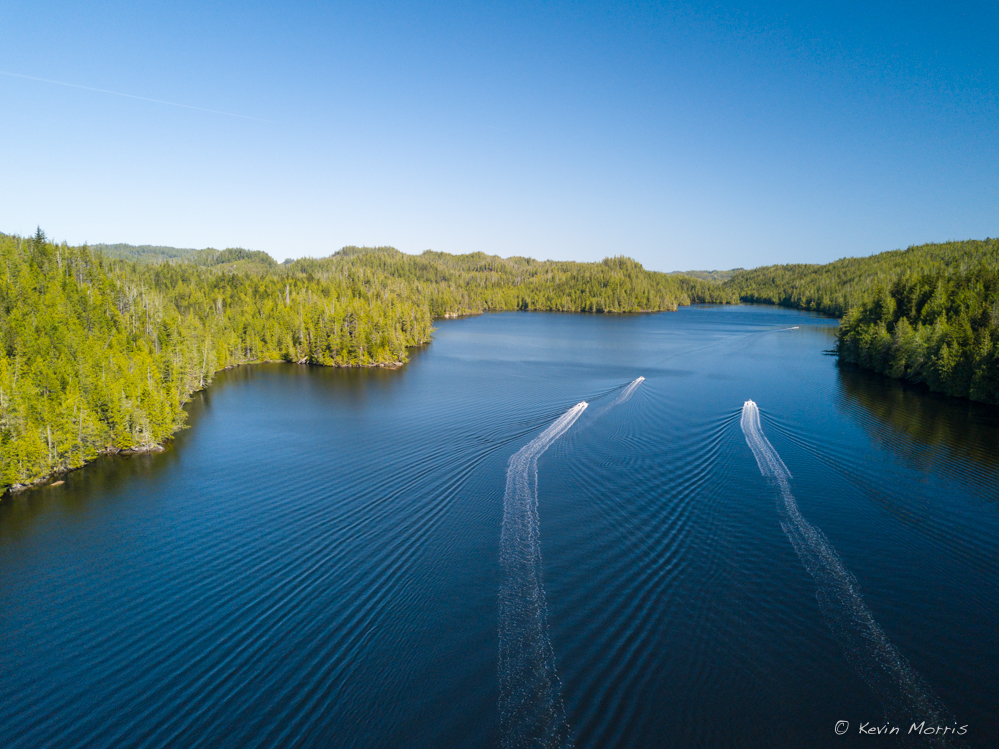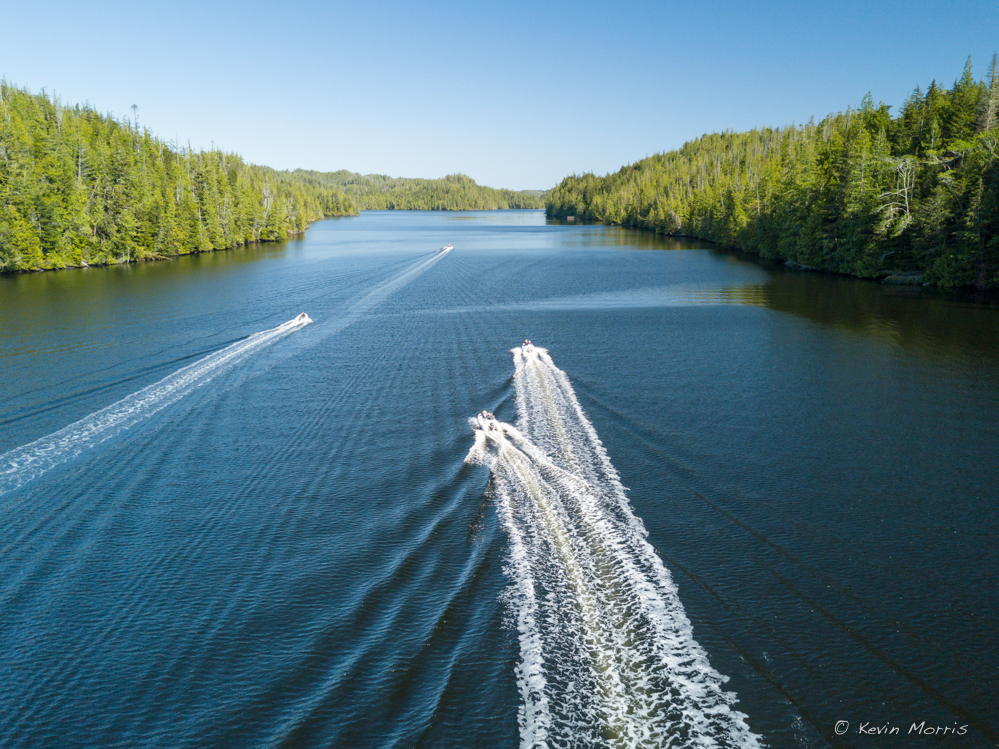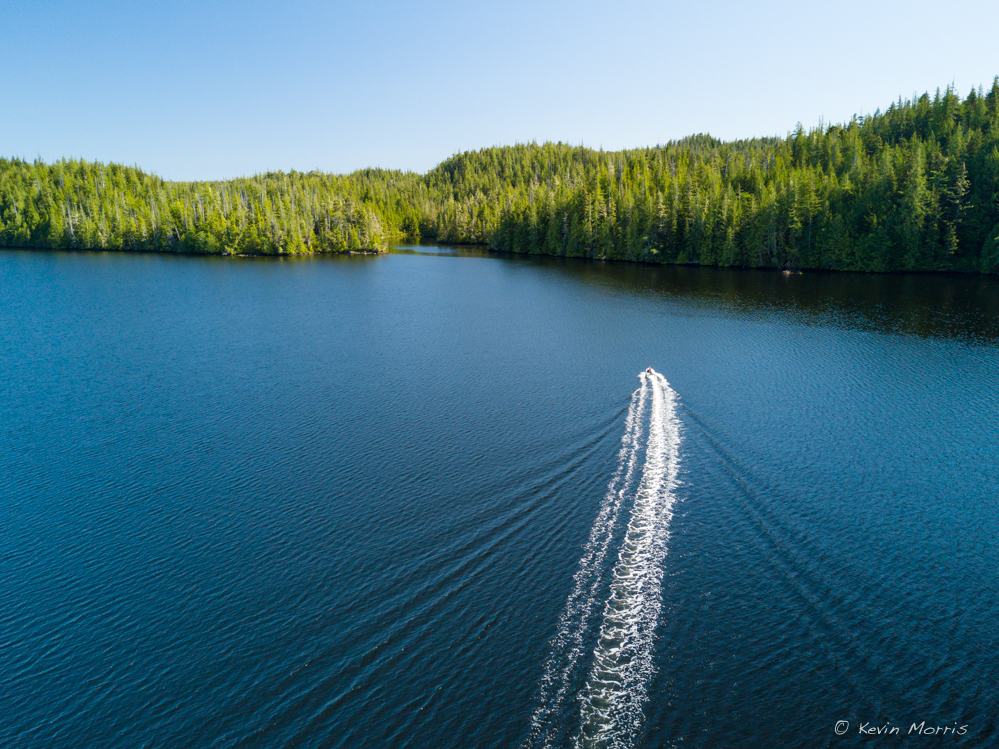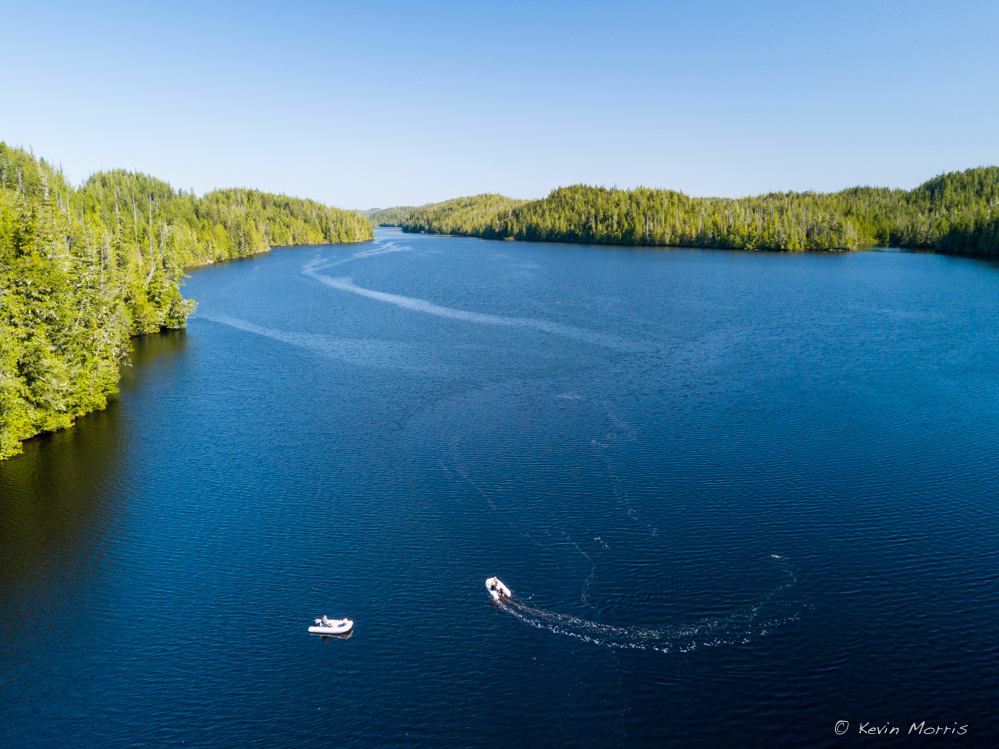 Short drone video of the dinghy expedition into Bradley Lagoon, shot by Kevin with the Mavic Pro:
Tomorrow we'll have one of the earliest mornings of the trip. We'll head out by 7:00 a.m. to make the 48nm run around Cape Caution to Fury Cove. The weather forecast is near perfect. Hope it holds true!
Today's route from Pierre's Echo Bay to Blunden Harbour: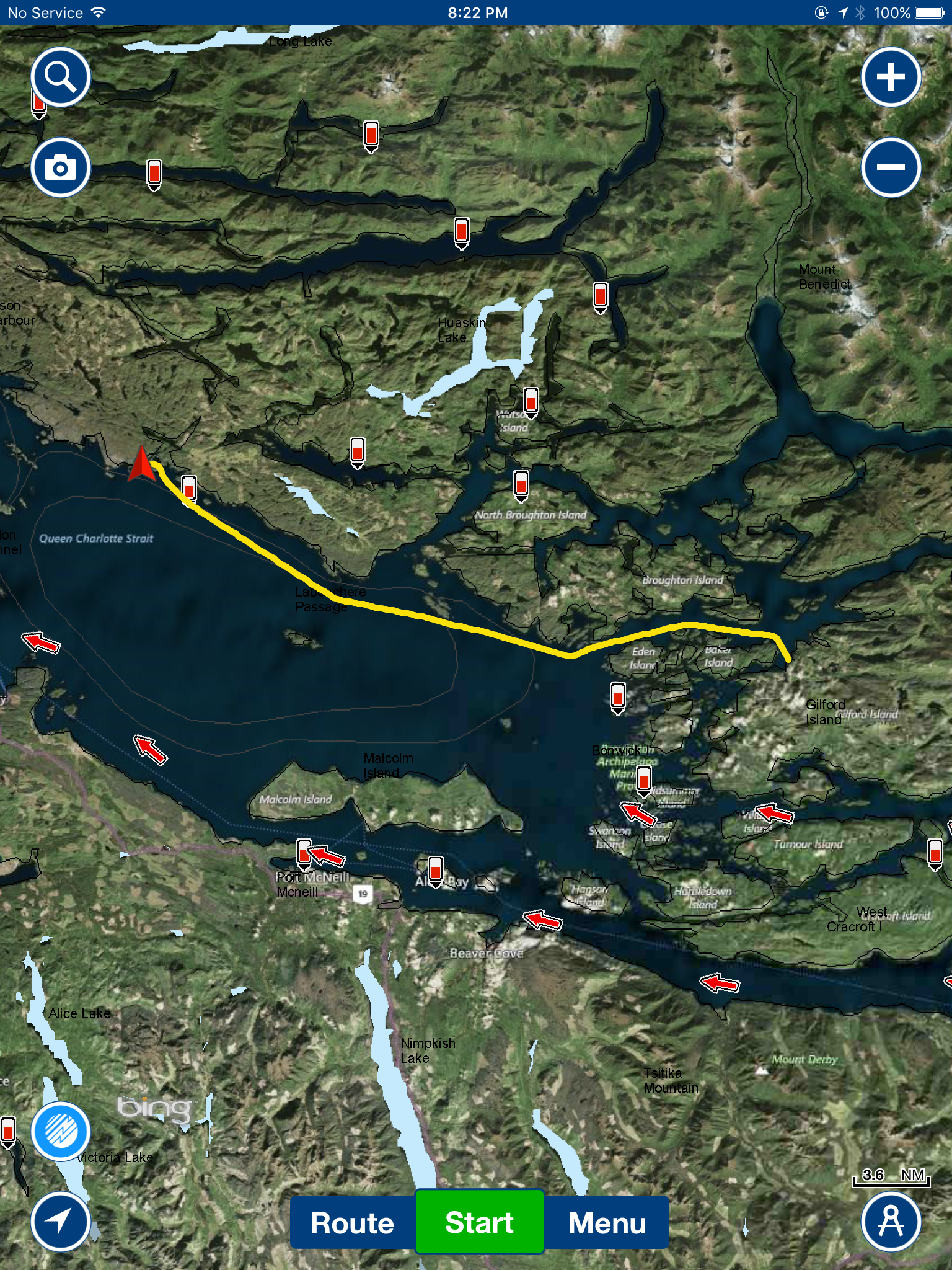 Today: 34.3 nautical miles, 4 hours 47 minutes
Flotilla total: 267.7 nautical miles in 38 hours 35 minutes