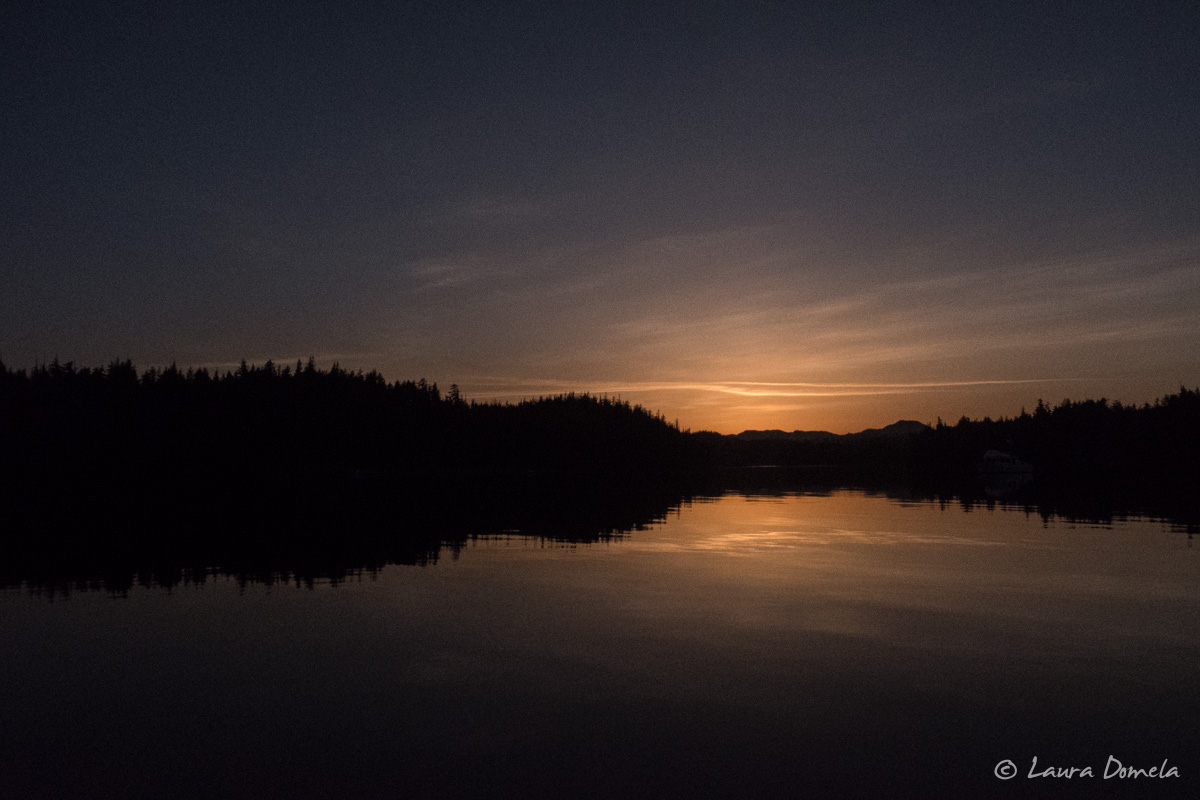 Rounding Cape Caution is often the least comfortable stretch of the entire Inside Passage. Ocean swells roll in, wind chop often builds by the afternoon, and strong currents can cause waves to stack up. And no matter which route you take, the seas are mostly on the beam.
We had a nearly perfect weather forecast, and when we woke up all the pertinent weather reporting stations looked great.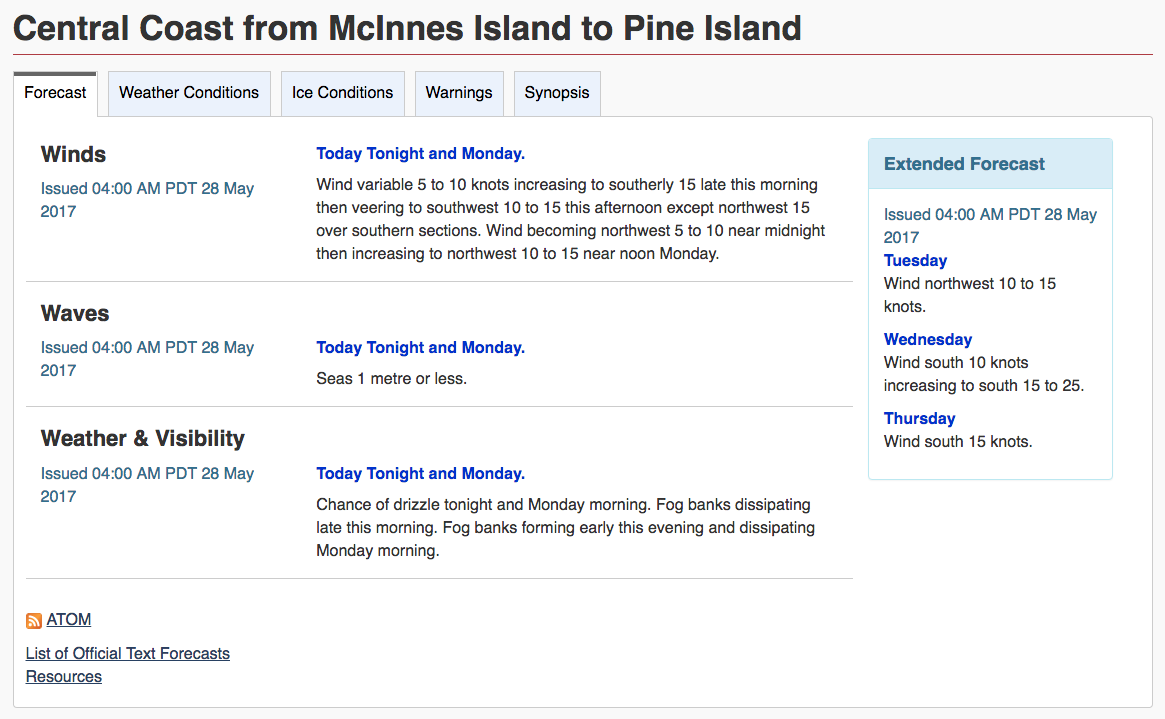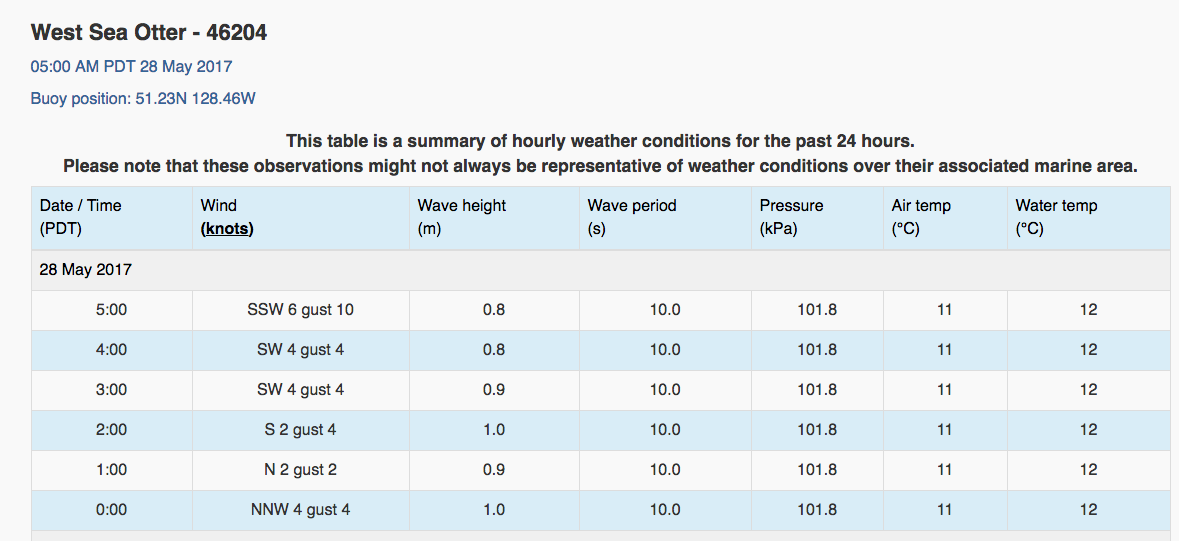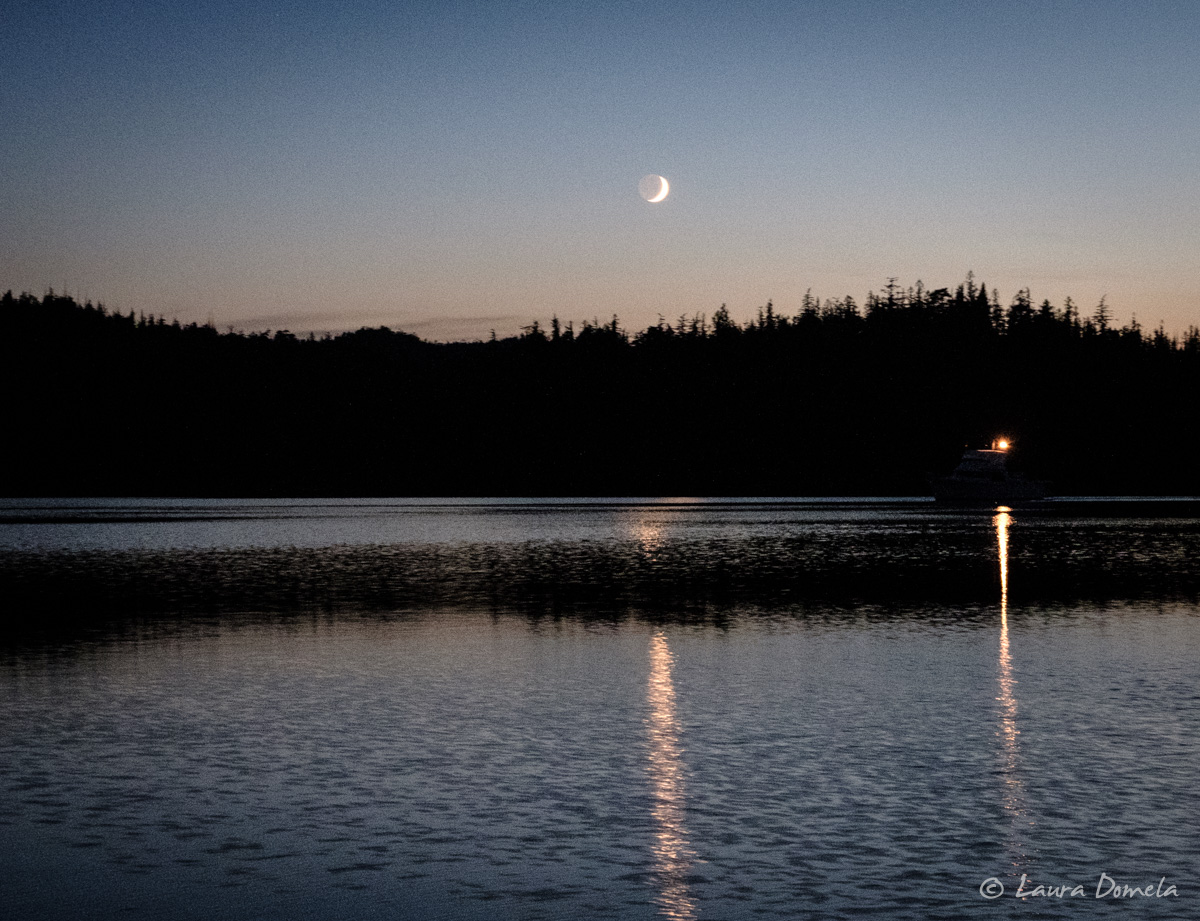 The crab traps we'd set out last night produced two big Dungeness crabs, which means crab dip tonight for happy hour!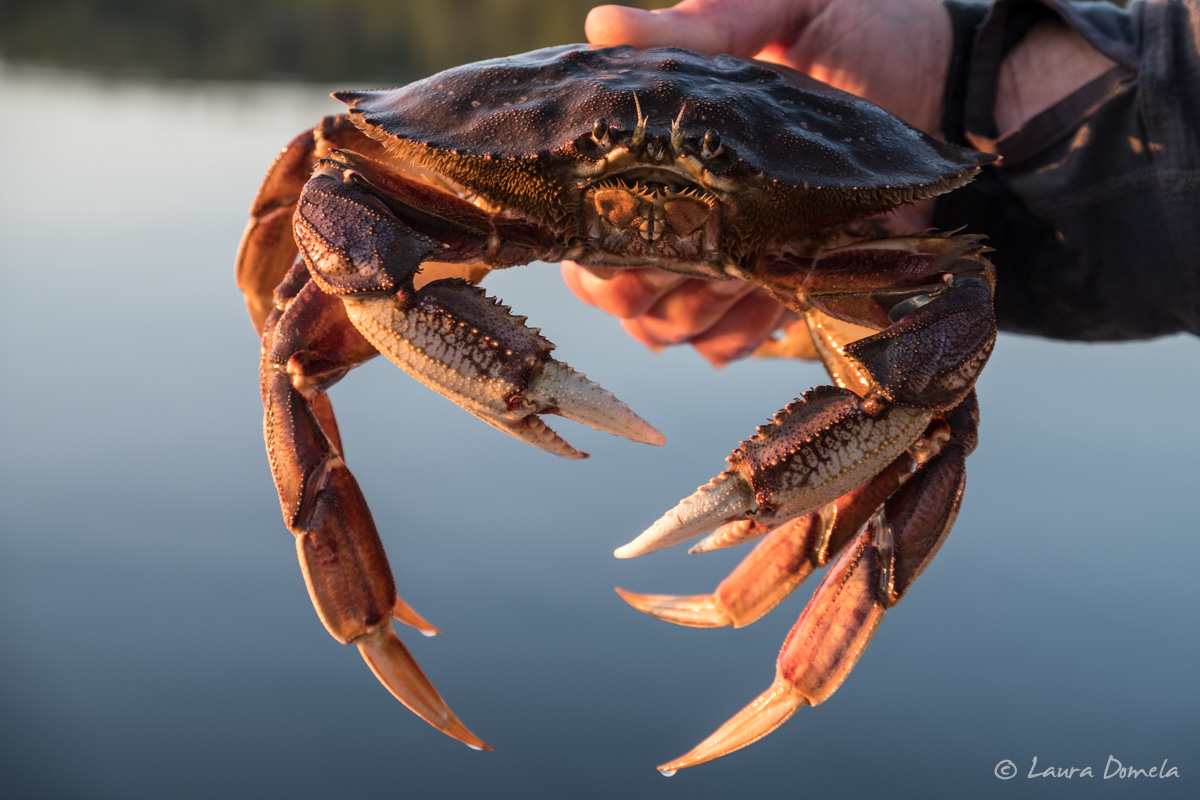 The run up to Cape Caution was fantastic. The ebb slingshotted us out of Queen Charlotte Strait, and since there wasn't much swell, conditions were totally comfortable.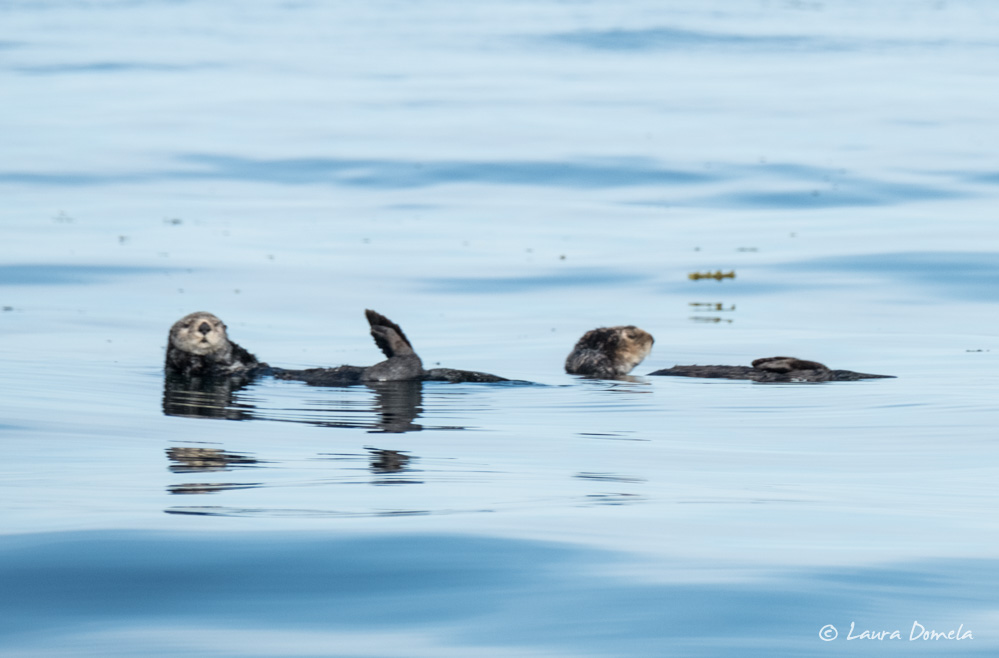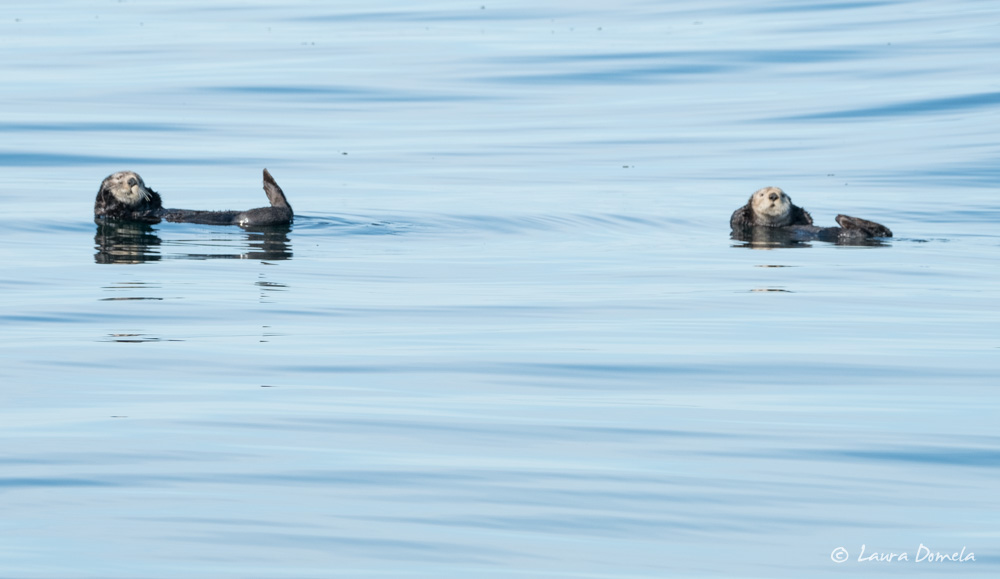 North of Cape Caution, the fog lifted and the wind built. The last couple hours were bumpy, with about 20 knots of westerly wind and 2-3 foot chop. Not the most fun, but it didn't last long.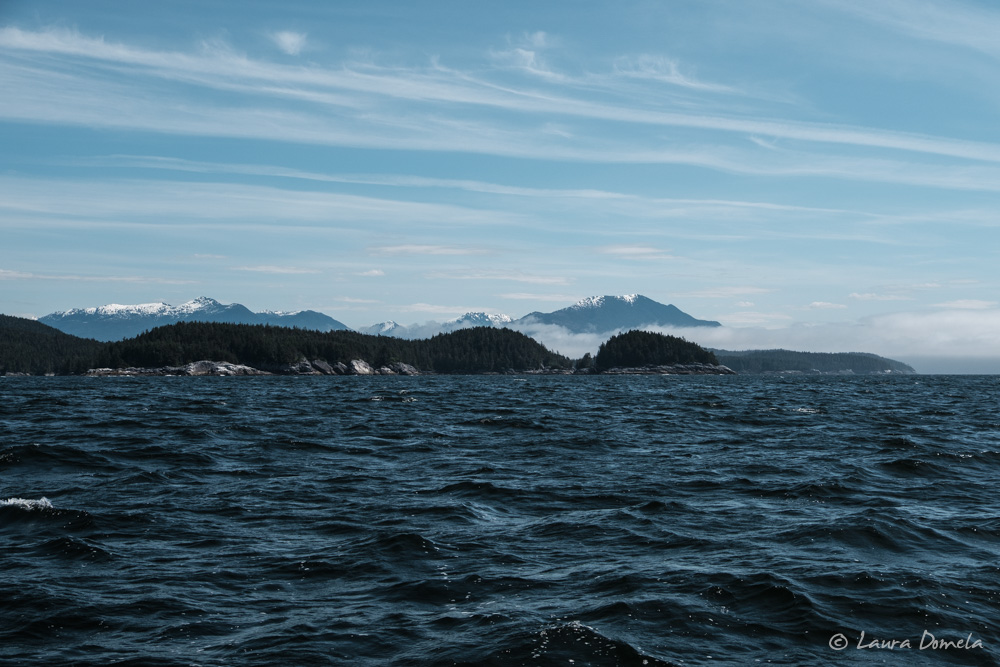 We arrived in Fury Cove early in the afternoon. By mid-afternoon the clouds had burned off and the sun shone brightly.
Kevin took the Mavic Pro up for a few drone photos of the Fury Cove anchorage.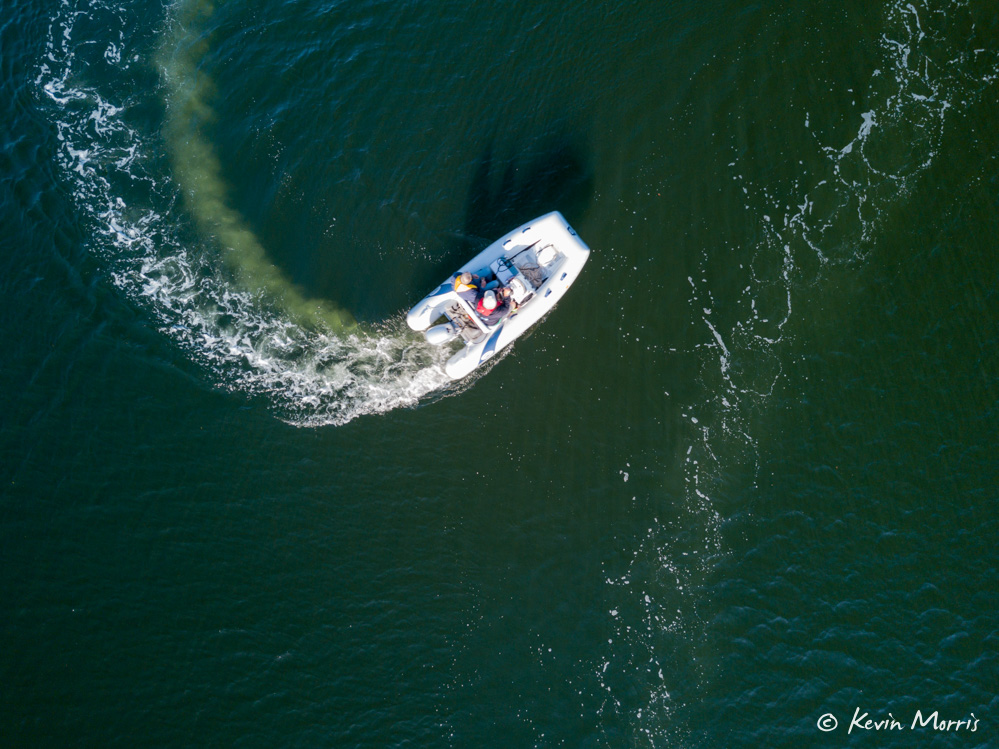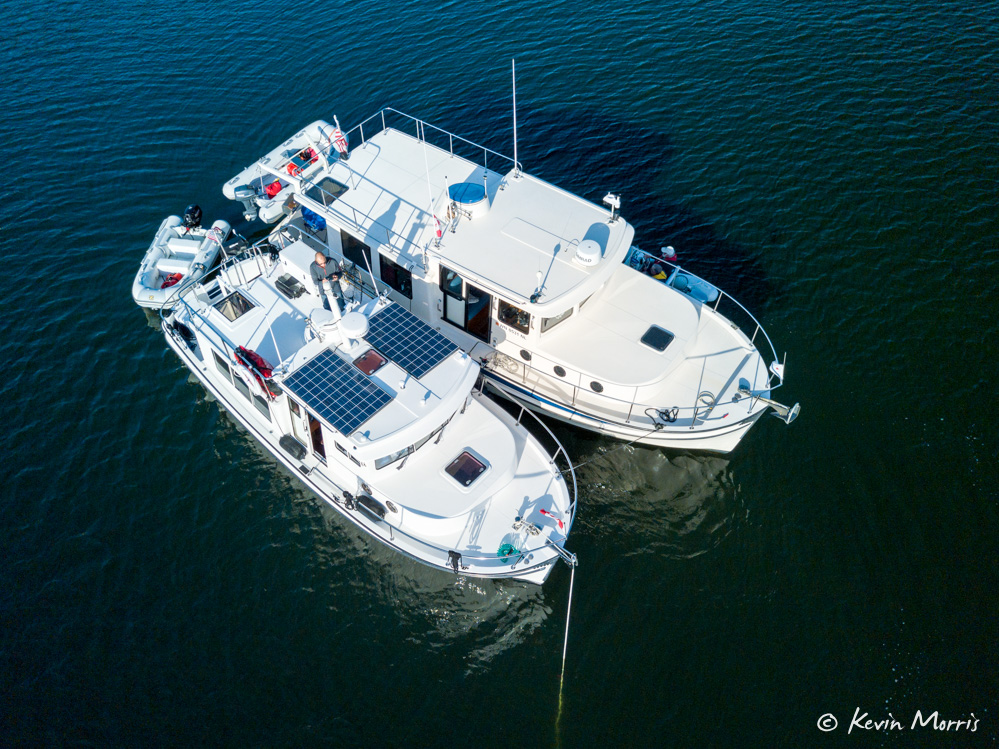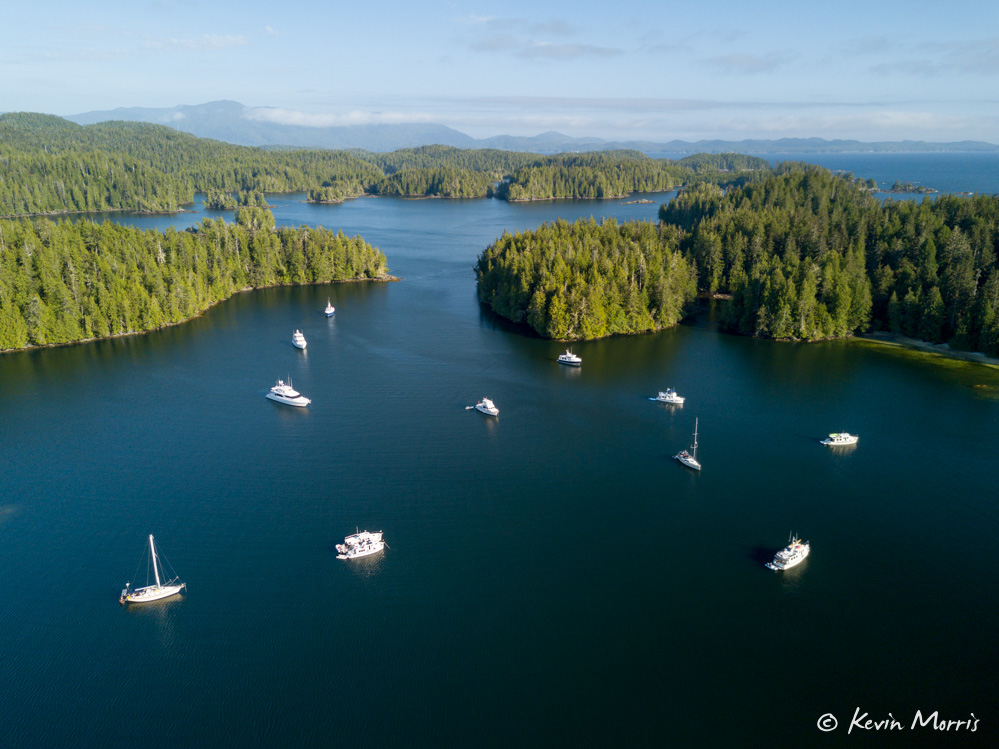 We had happy hour on the white shell beach, then tacos back on the Safe Harbour/Airship raft.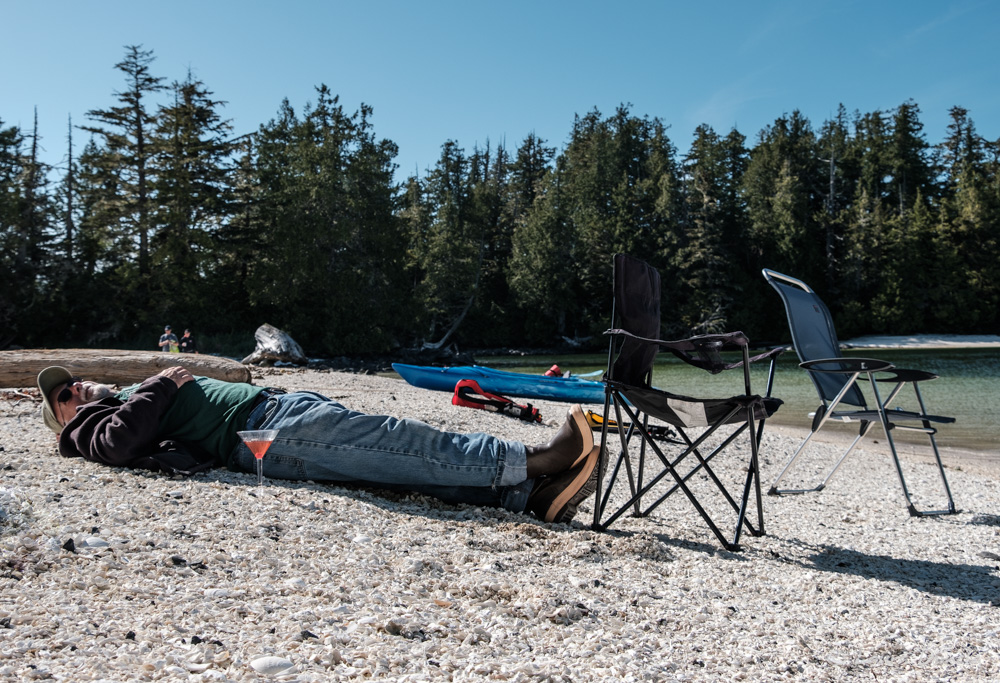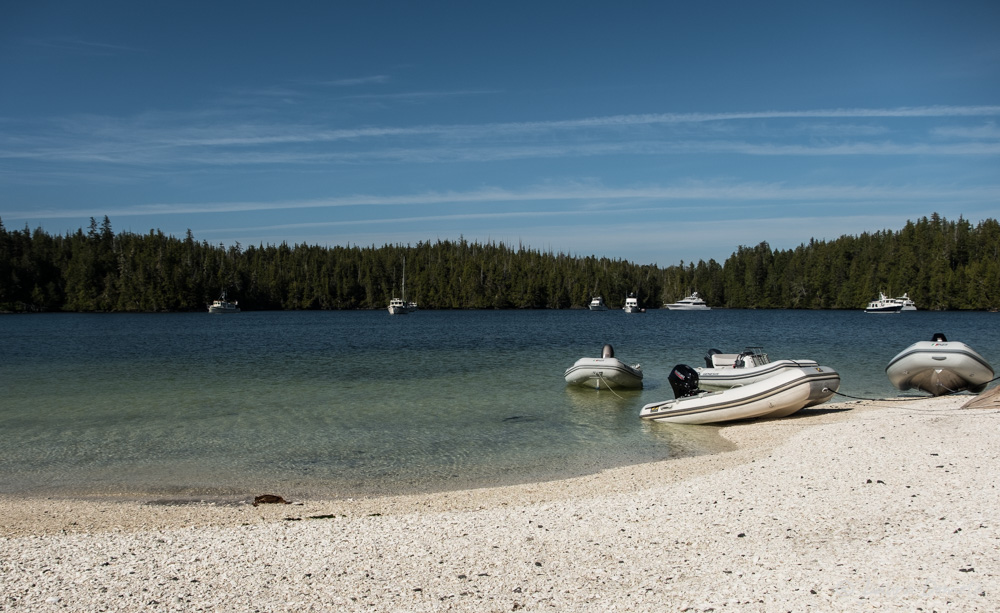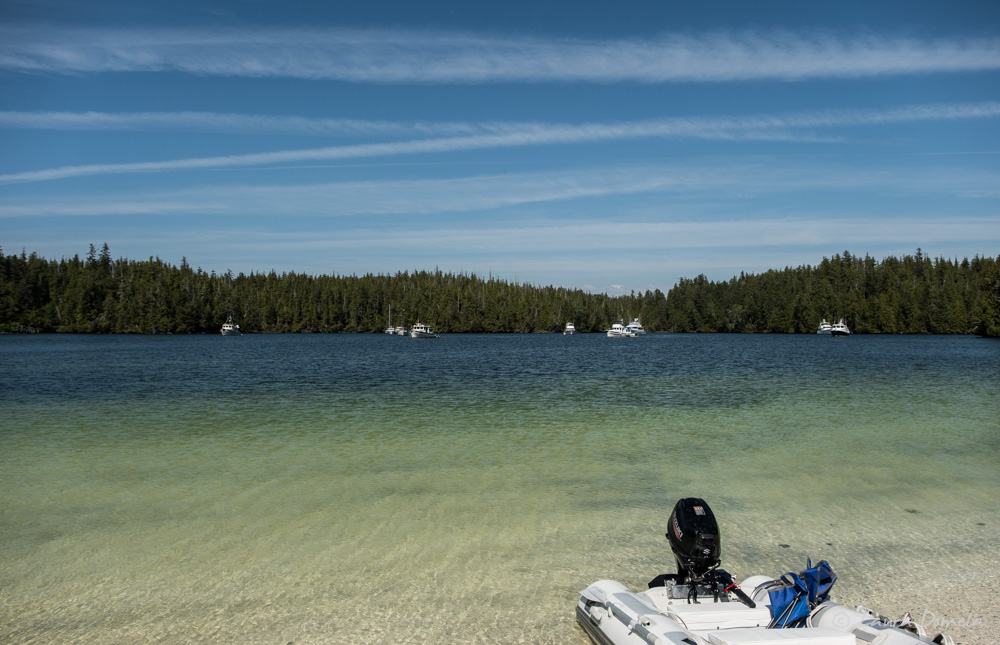 Today: 49.0 nautical miles, 5 hours 54 minutes
Flotilla total: 316.7 nautical miles, 44 hours 29 minutes
Today's route from Blunden Harbour to Fury Cove: