When we woke up in Bottleneck it was totally calm—glassy, except for rain drops, and not a breath of wind. Just outside, though, it was unexpectedly rough. There wasn't much wind, but the southerly swell worked its way up Finlayson Channel. We spent a few minutes rolling around as we left, but things quickly settled down and we had an easy run up to Butedale.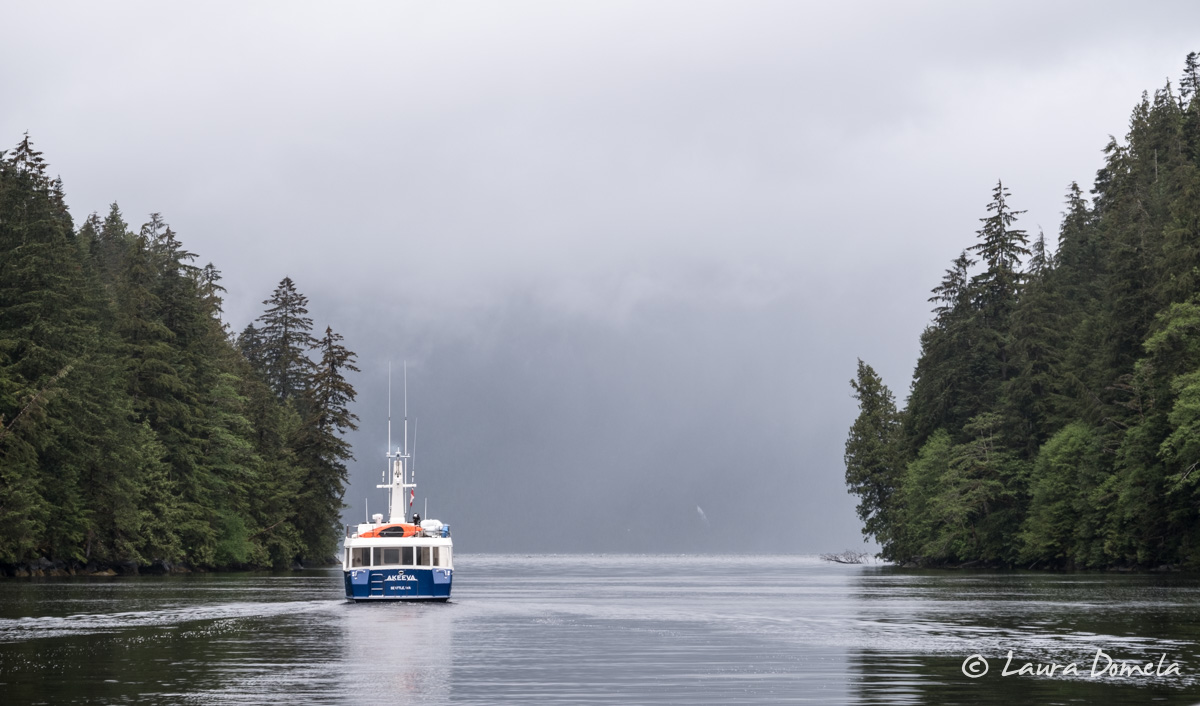 Butedale is an awesome stop. It's strategically located on a section of the coast that's otherwise devoid of easy anchorages. It has a (primitive) dock, places to hike around, and a huge waterfall. Best of all, it's a ghost town, at once similar to Ocean Falls and also entirely different.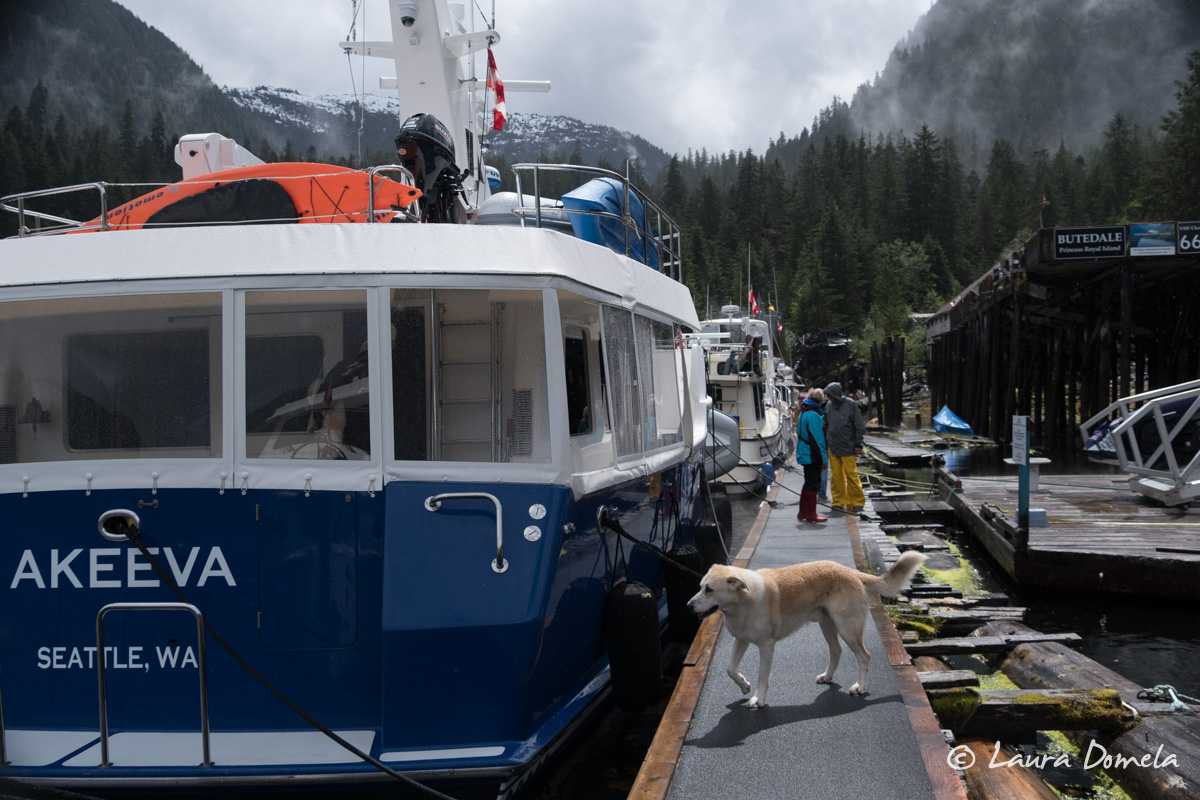 As we arrived, the rain miraculously stopped (daily rainfall total: 1.42 inches).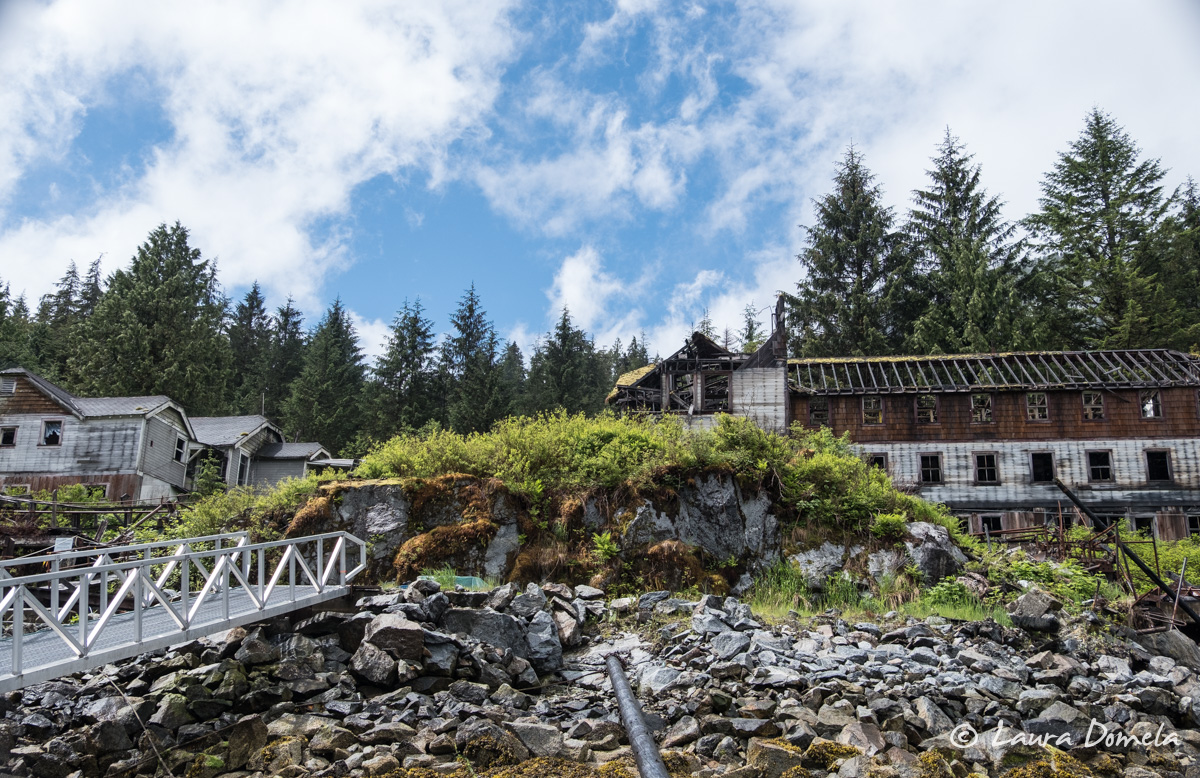 Established in 1918, Butedale operated as a fish cannery until the 1950s. Since it shut down, the buildings have been slowly returning to nature. Each year we visit, a few more buildings are collapsing. Compared to Ocean Falls, it's much smaller, inhabited by just one person, and in a more advanced state of decay. See it while you can.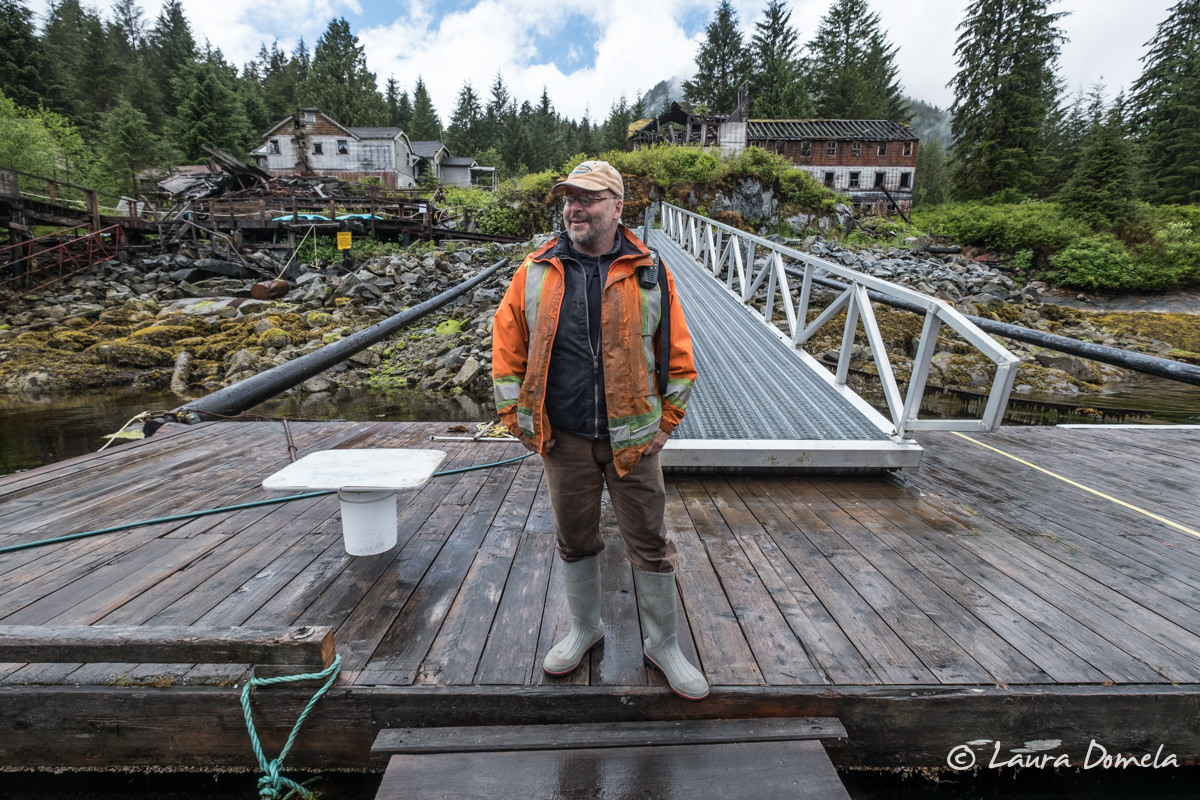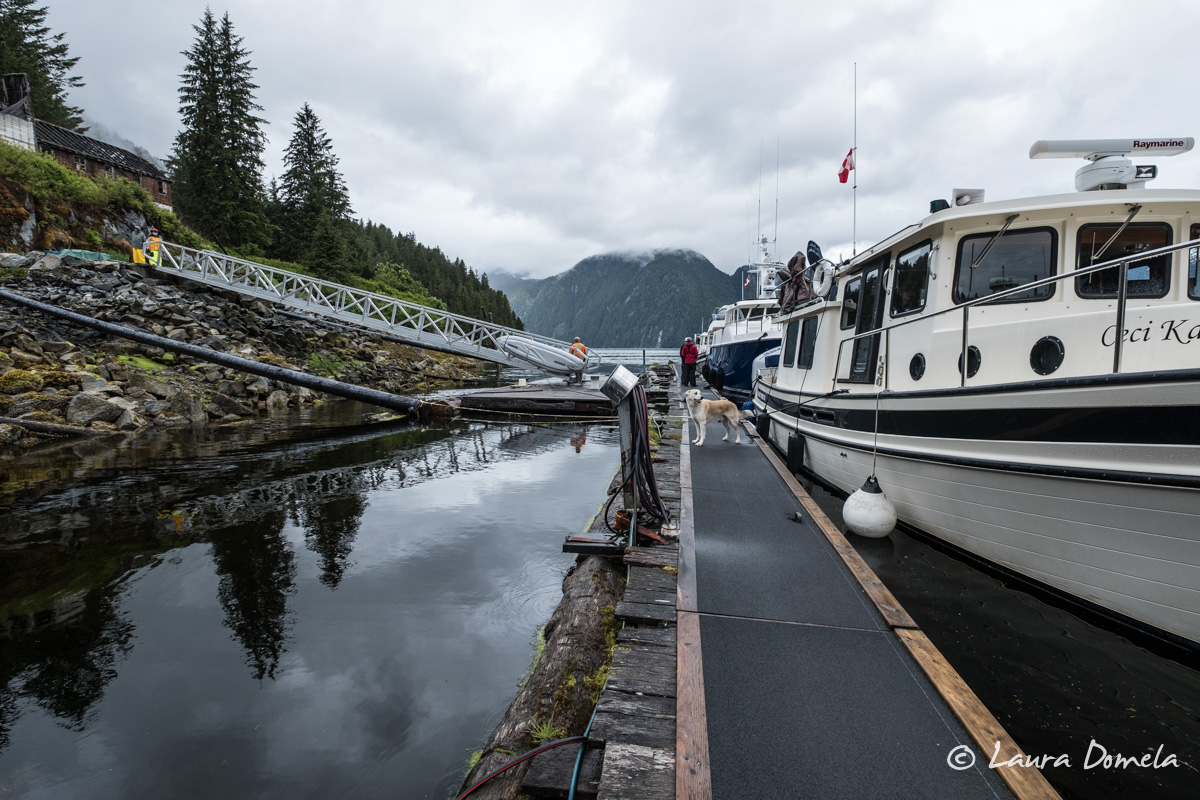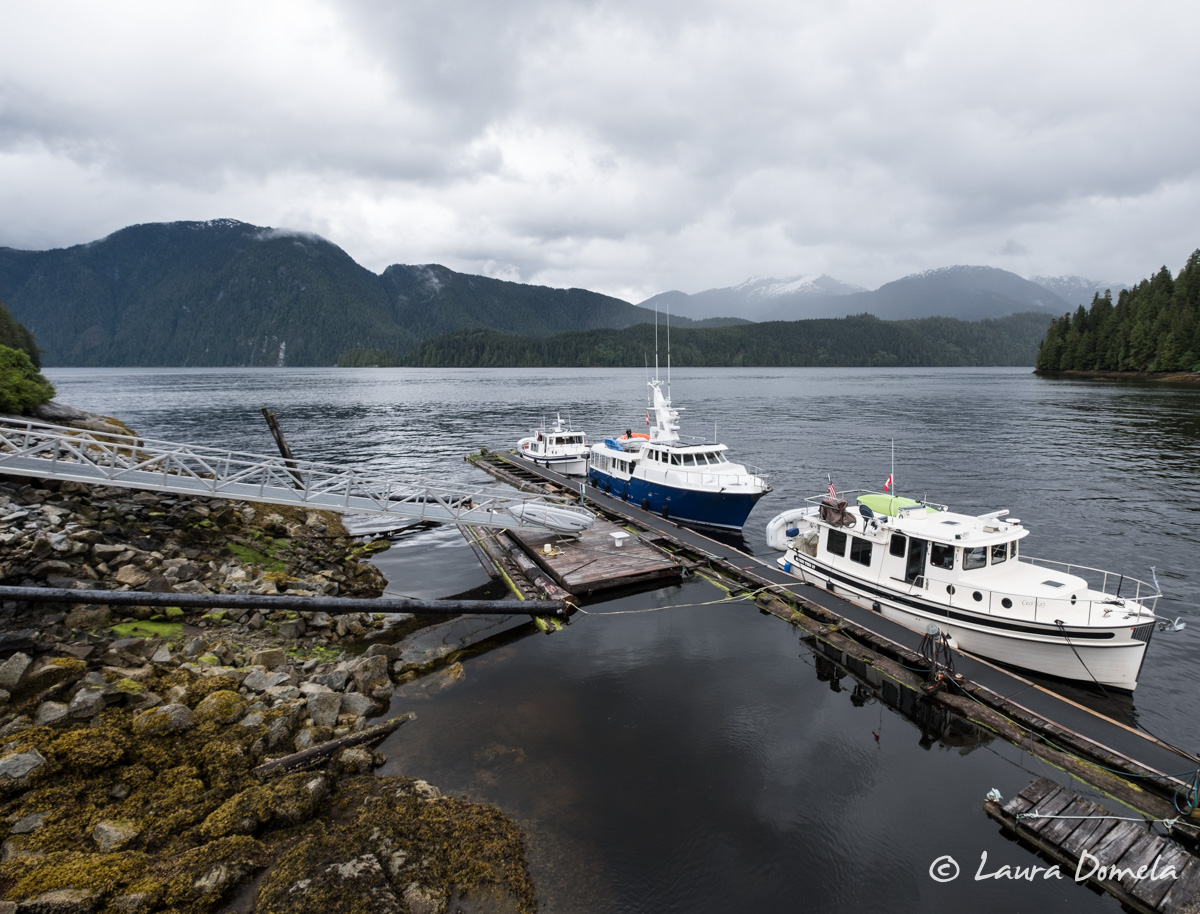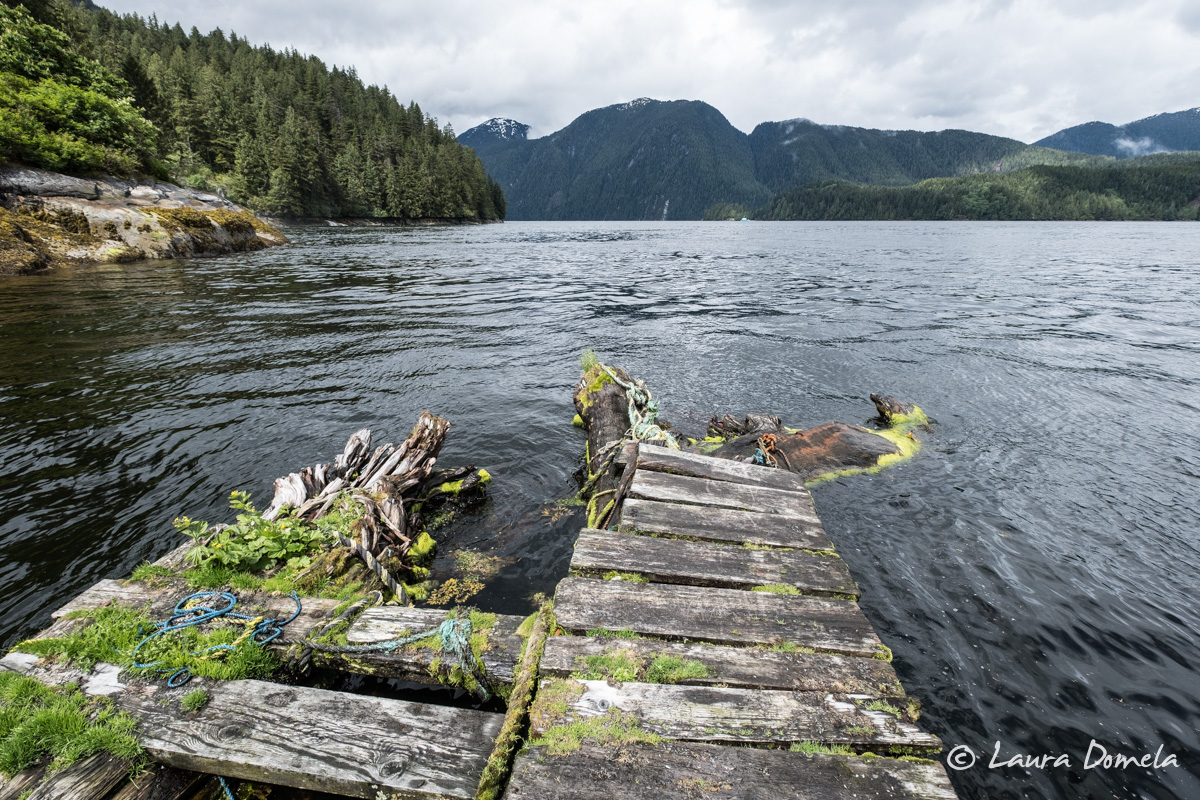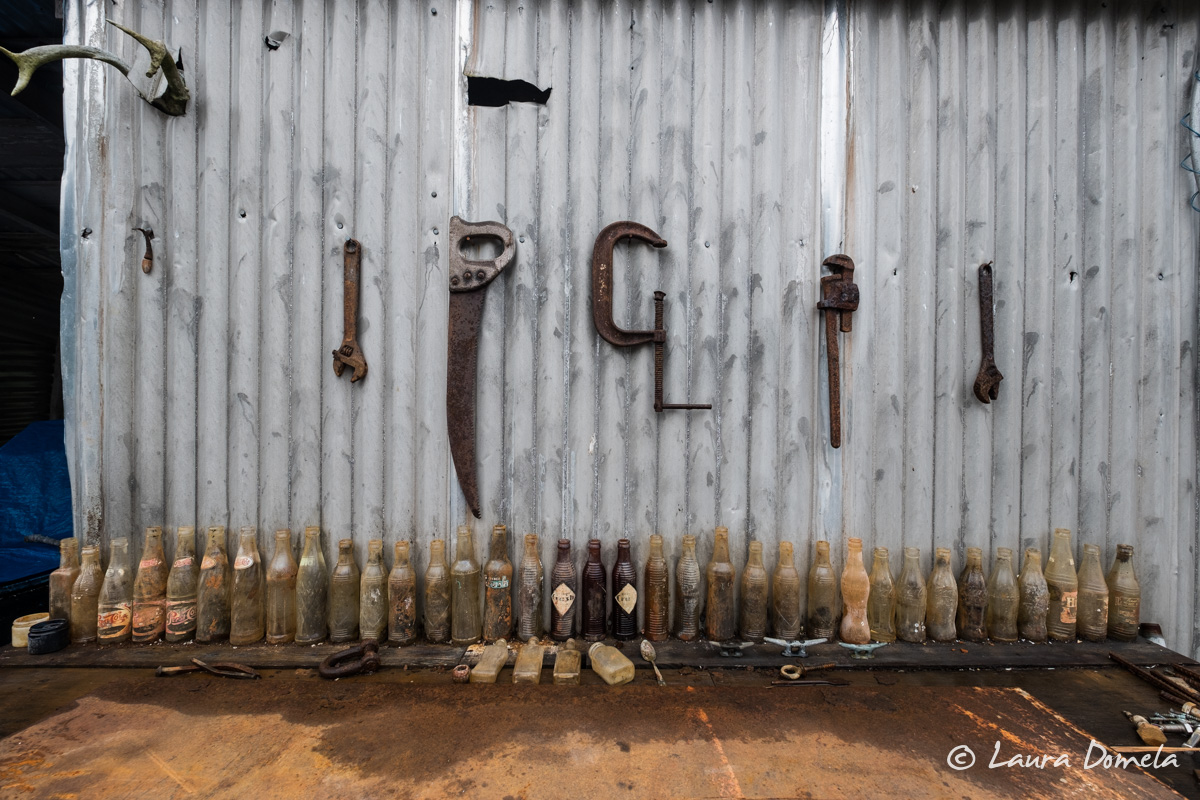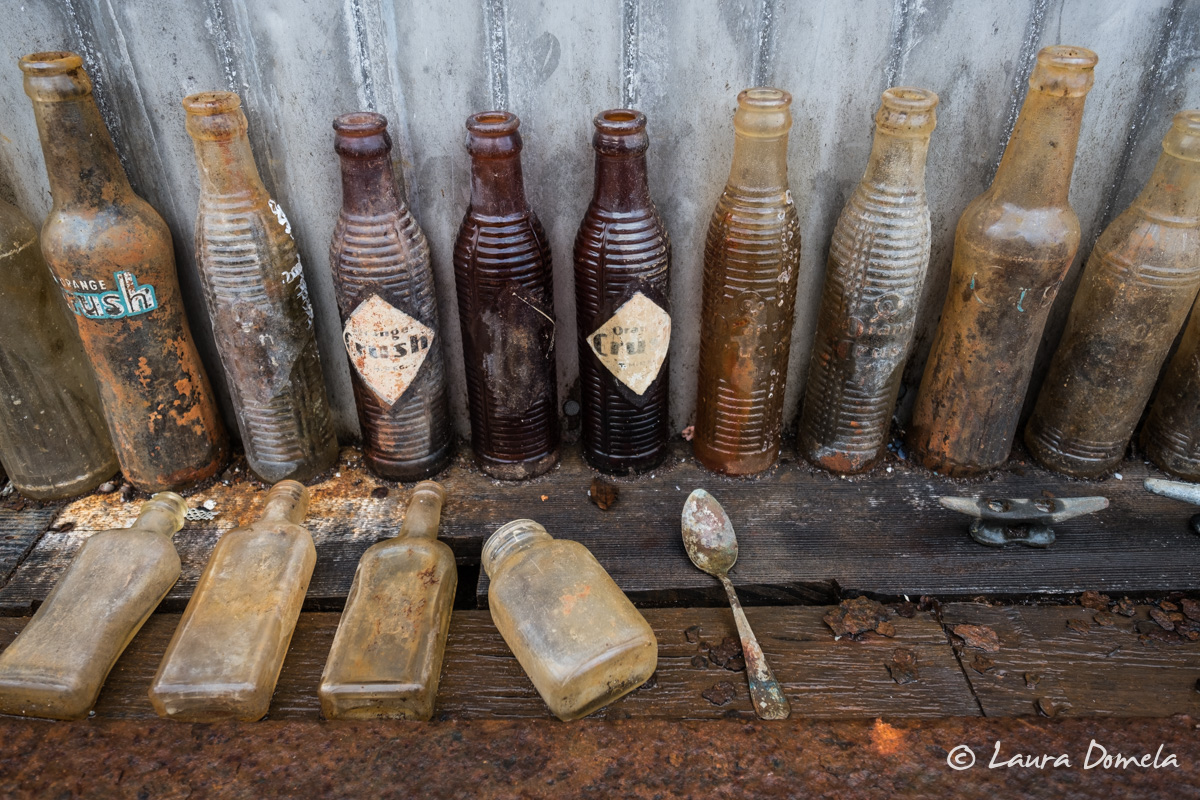 Kevin took the Mavic Pro drone up for some aerial shots: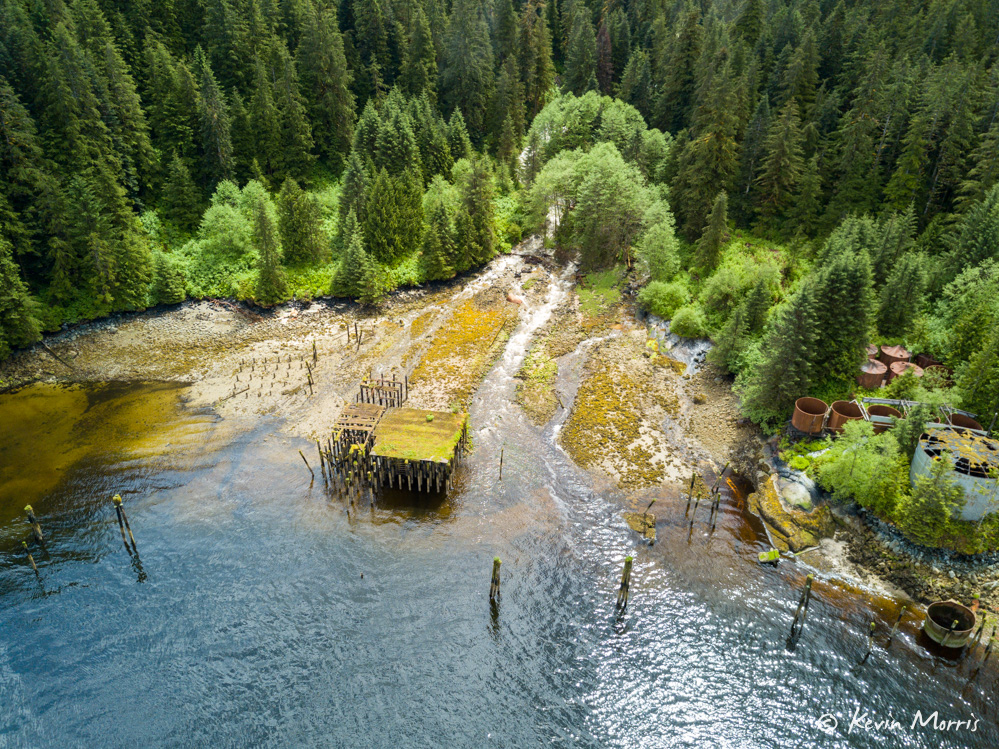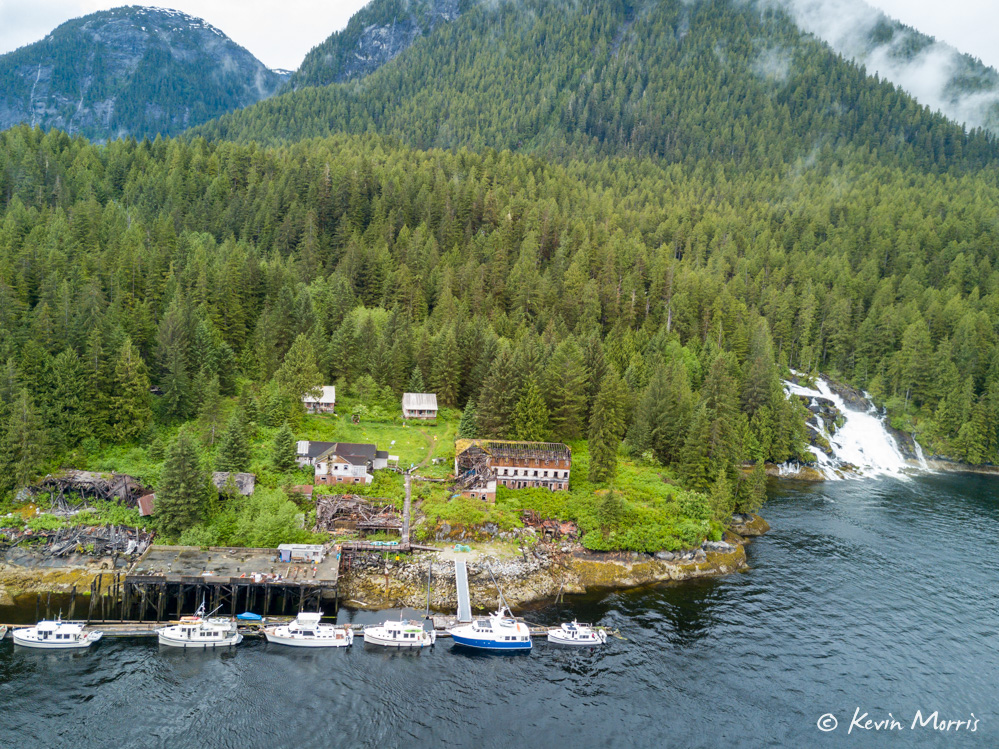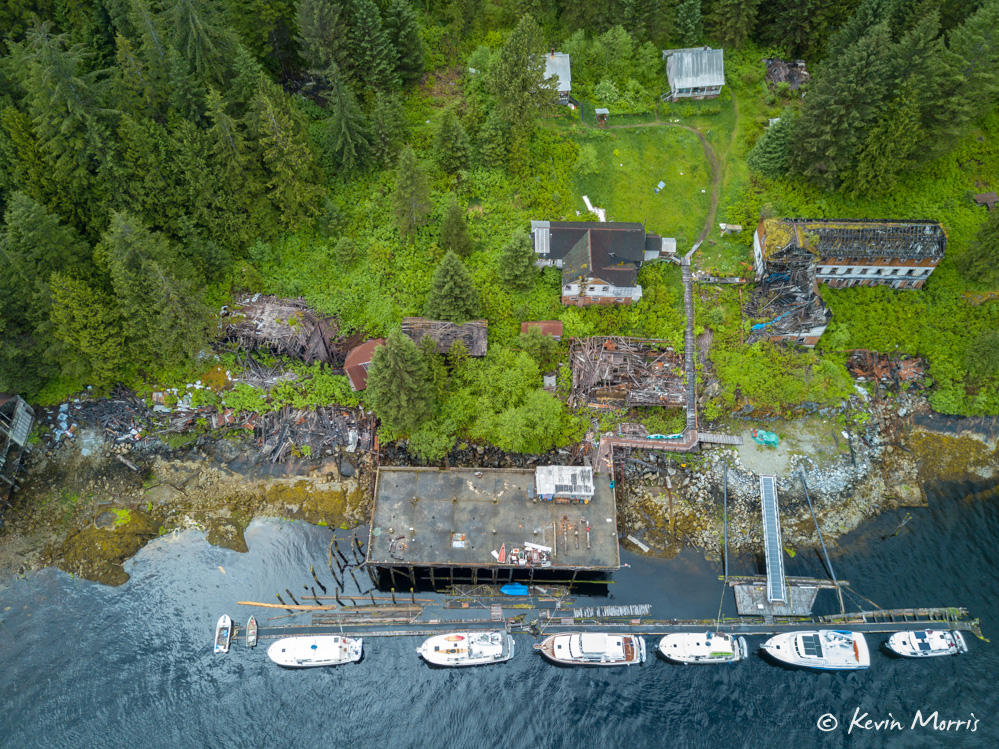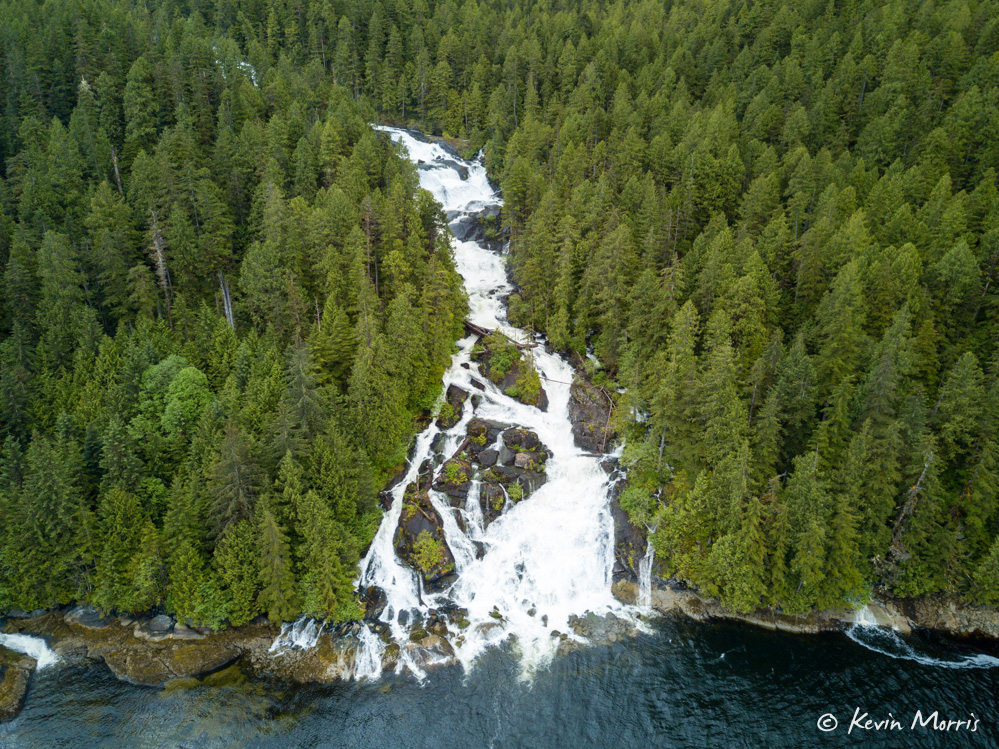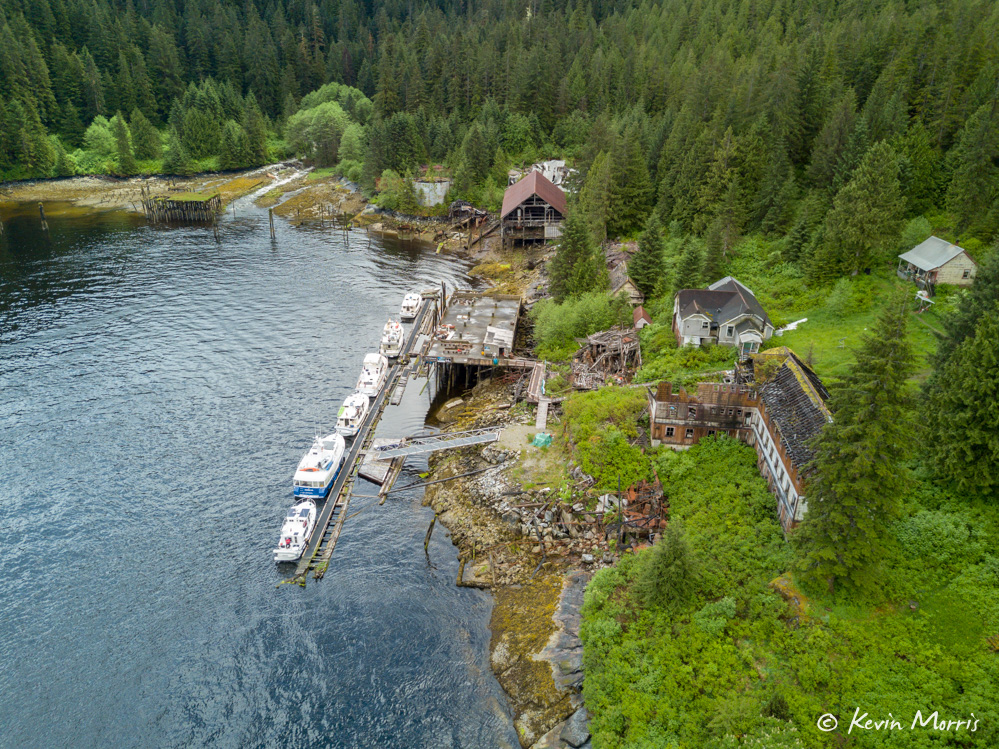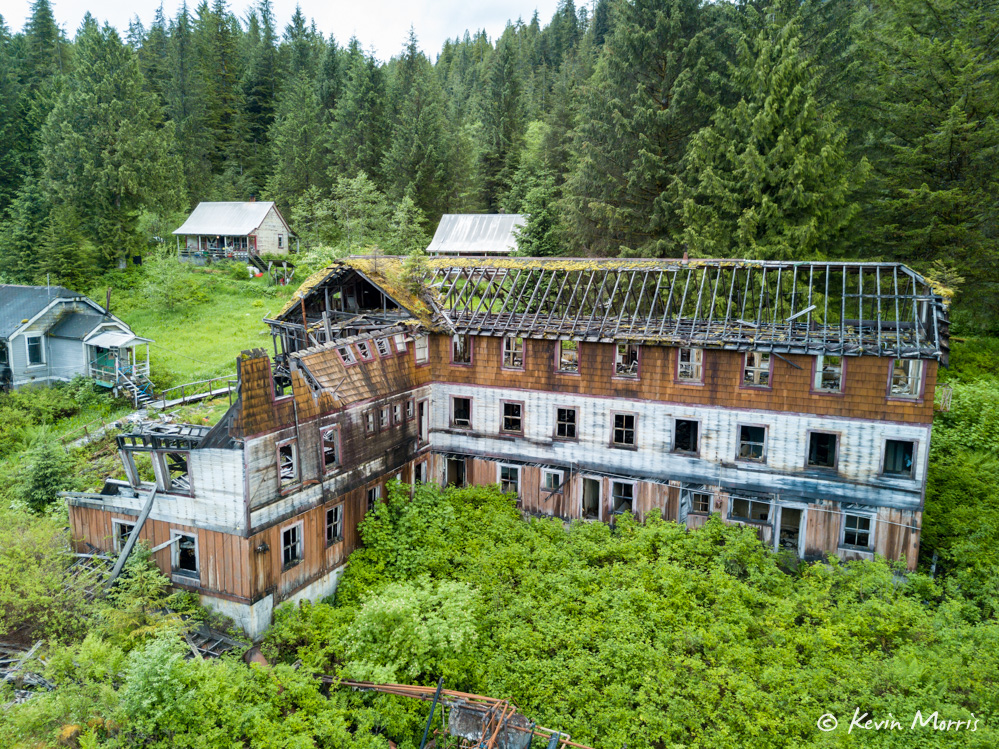 We took advantage of the break in the weather and hiked up to Butedale Lake, with a diversion to the powerhouse. At one point these turbines generated 600 kW of hydro power. Today they spin a 100 amp alternator.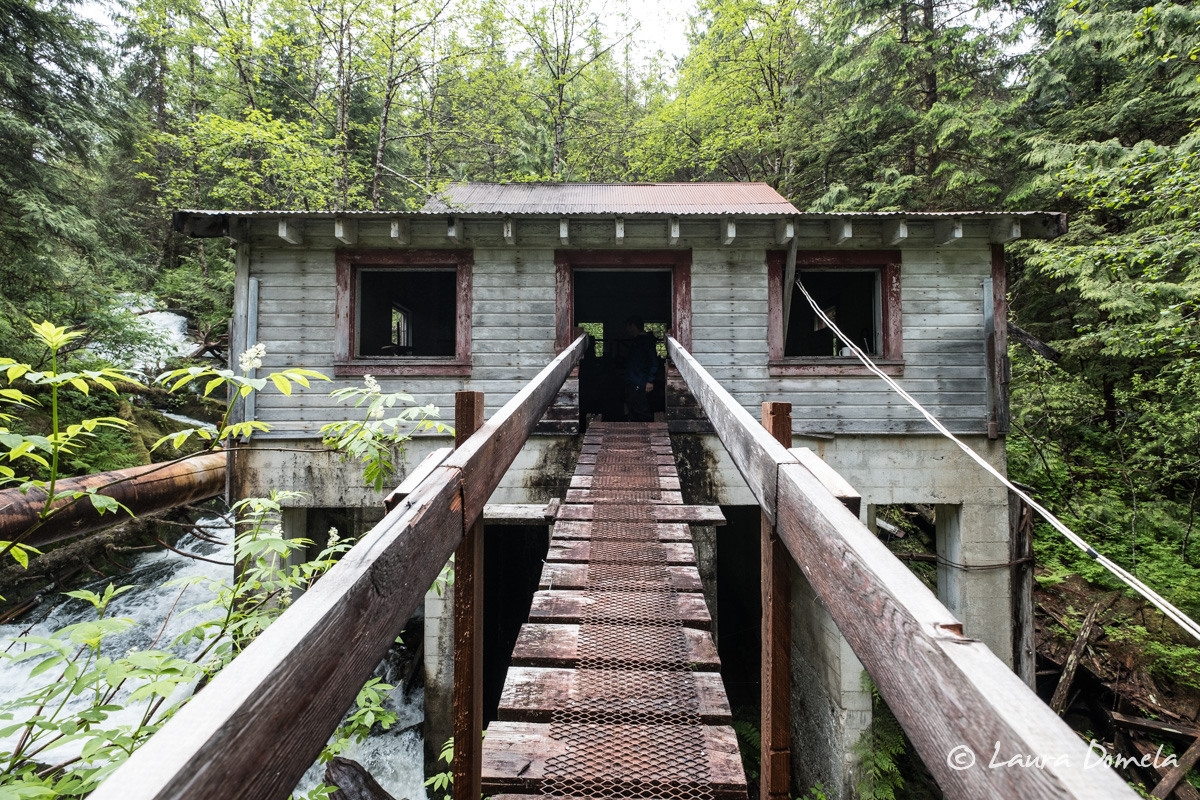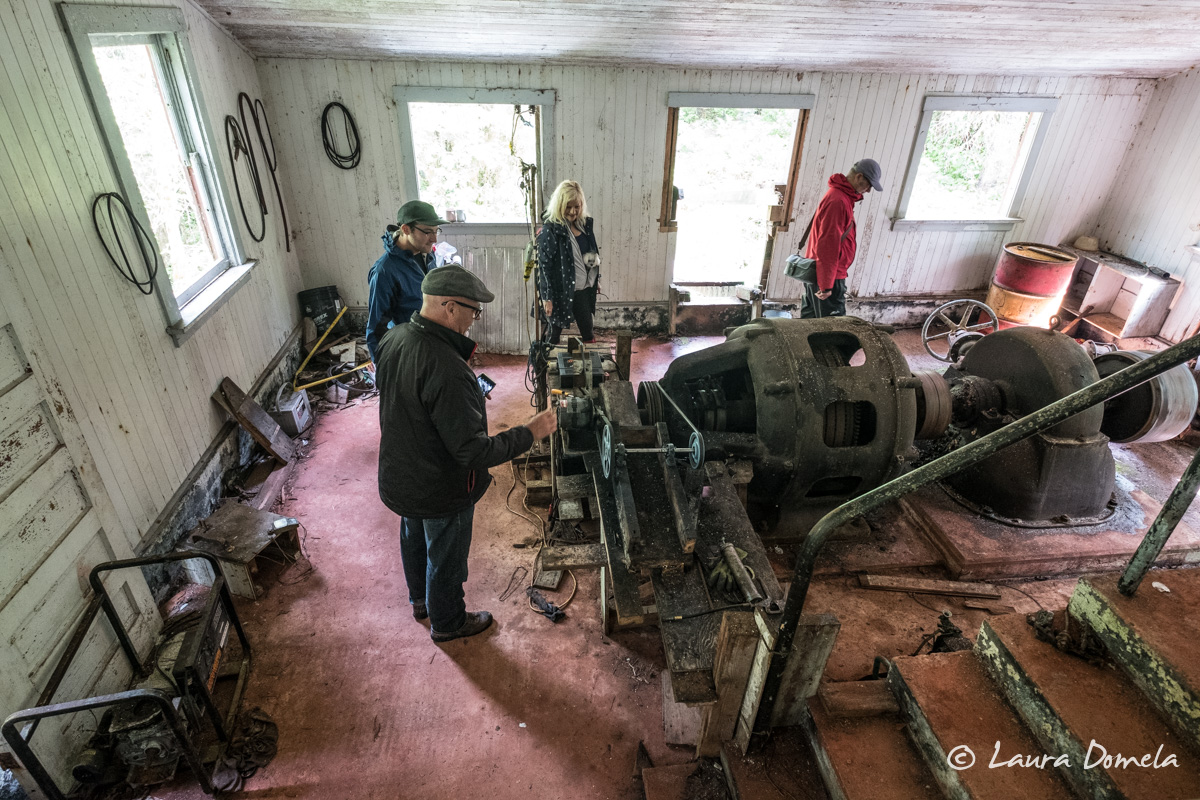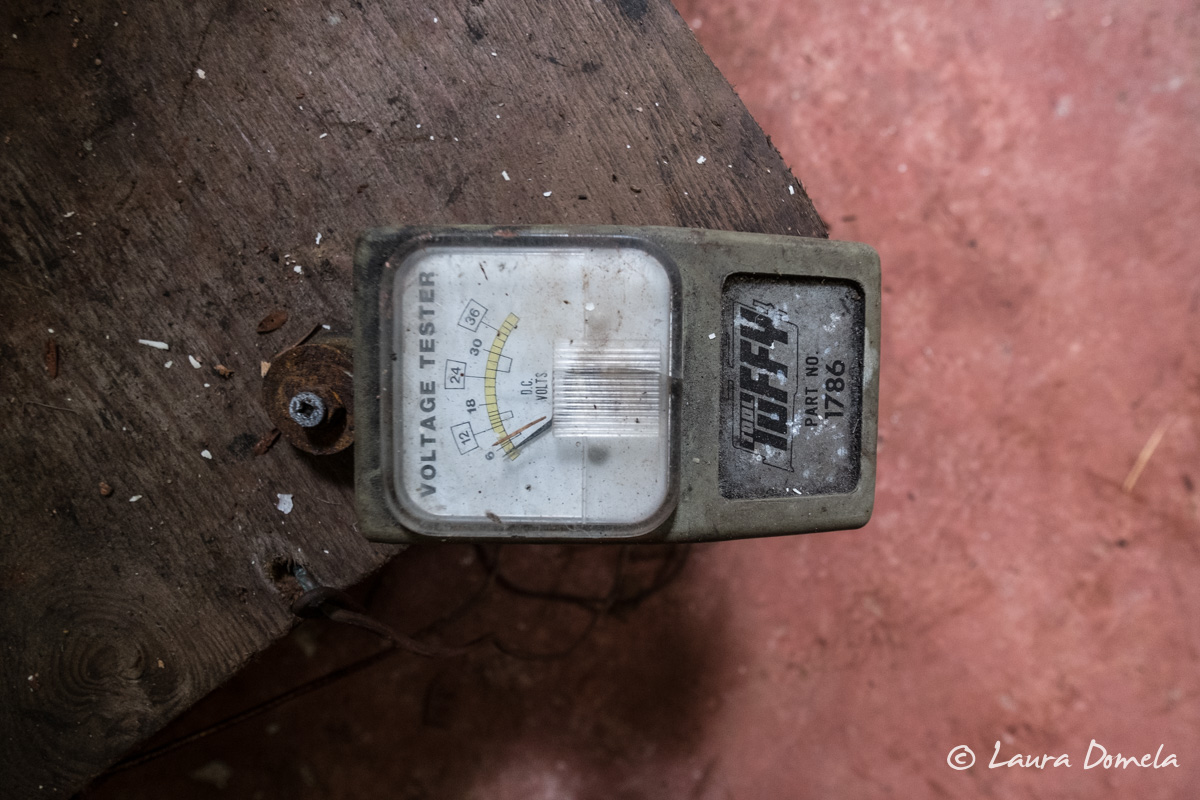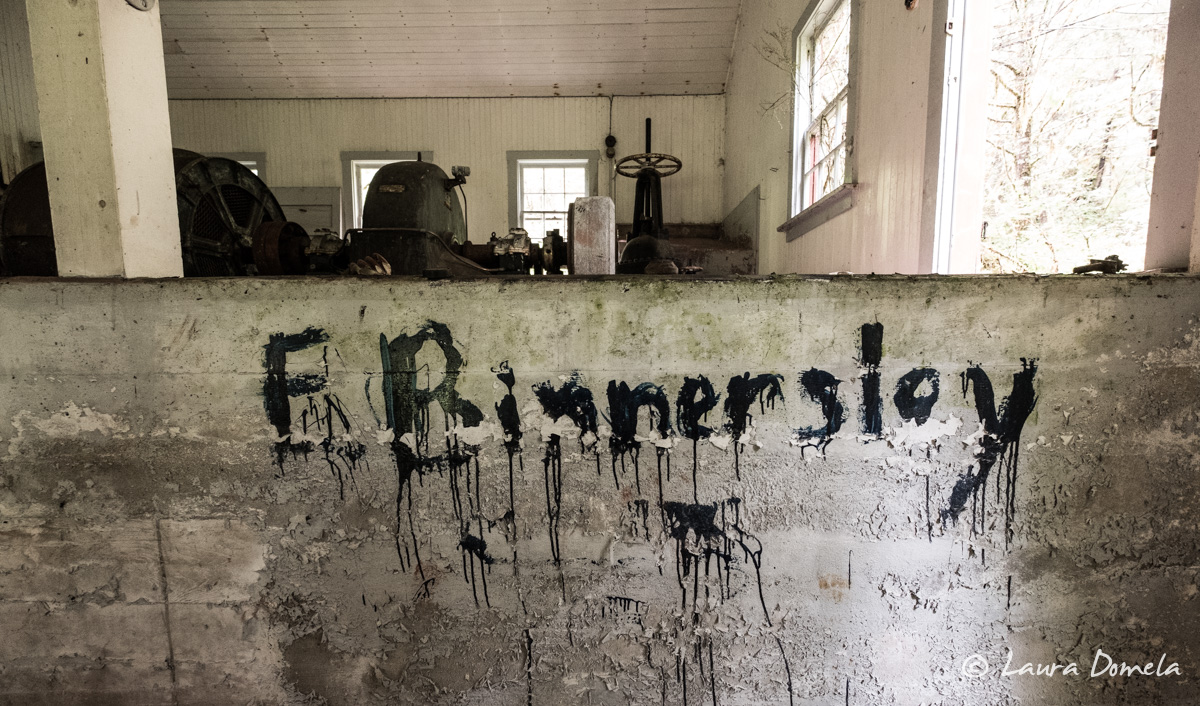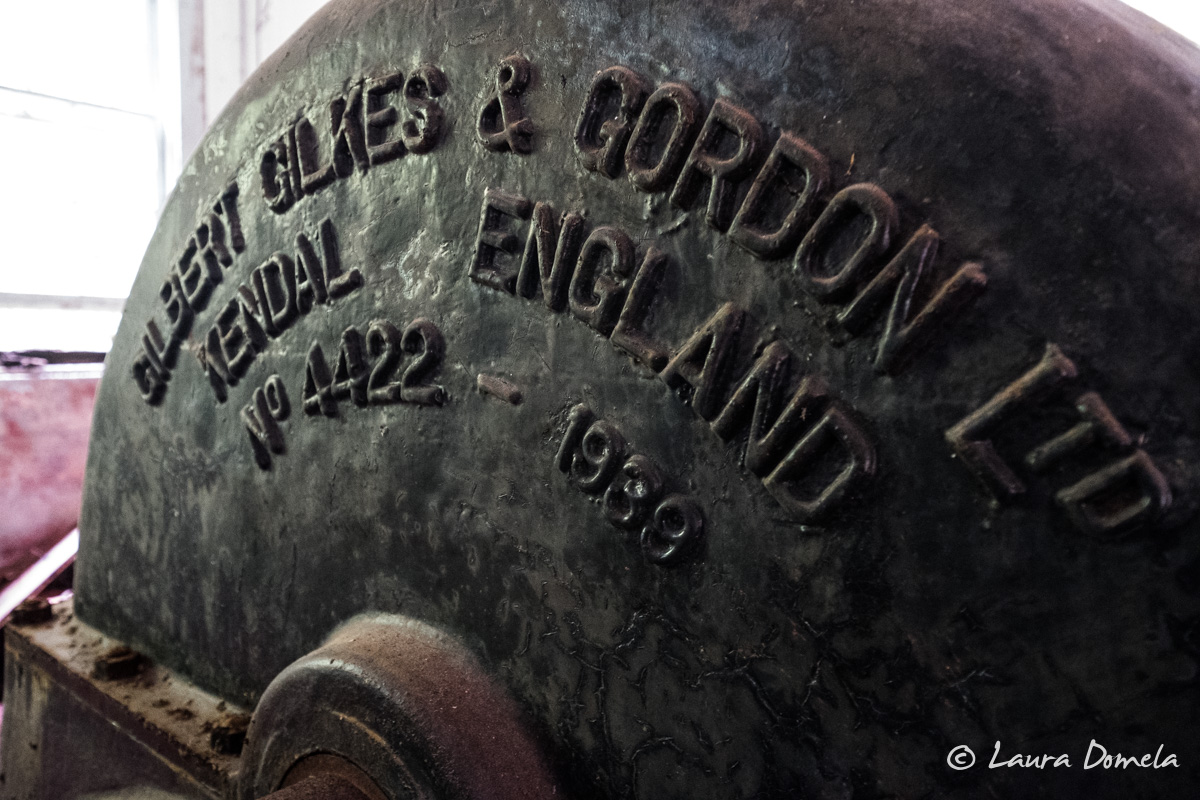 The trail up to the lake is primitive and muddy, but we all appreciated the exercise. Rubber boots were definitely the right footwear.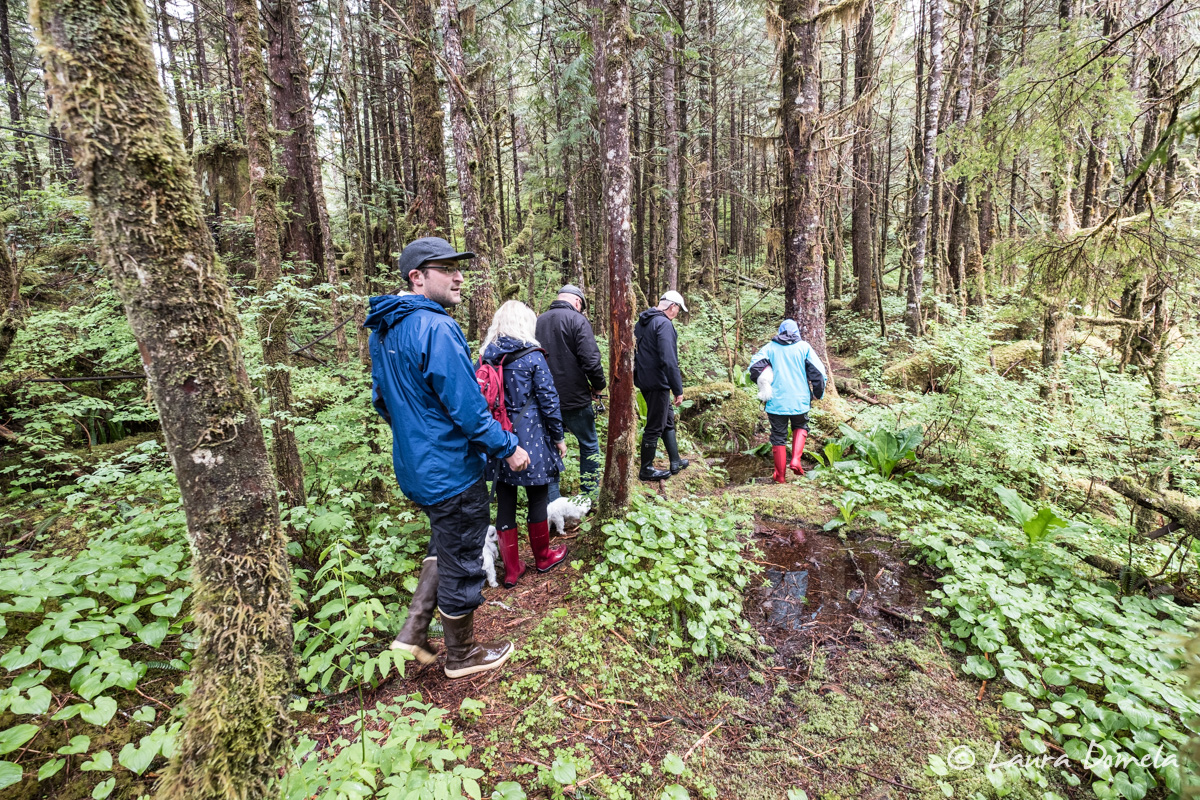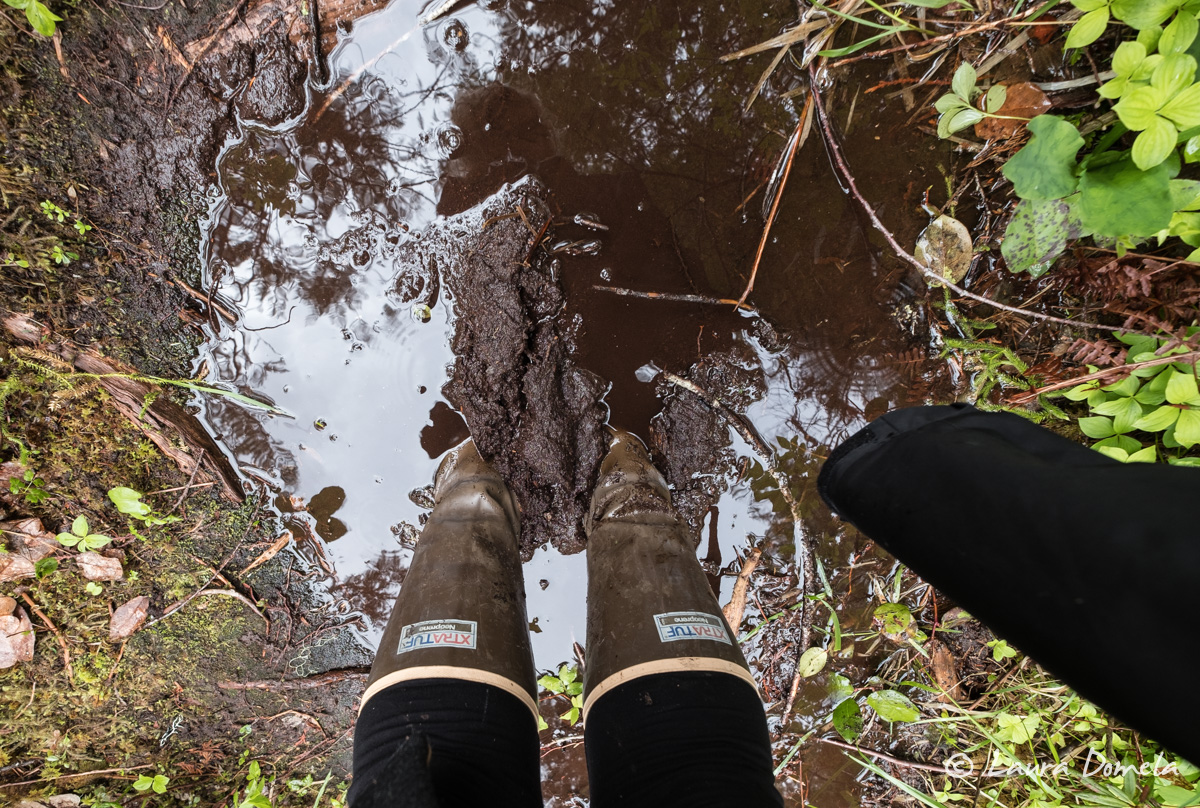 We made it up to the lake, but there's a giant log jam between the end of the trail and the lake. We managed to find a way up onto the perimeter logs without getting (much) water over the tops of our boots, and then walked over to the dam for some more drone shots.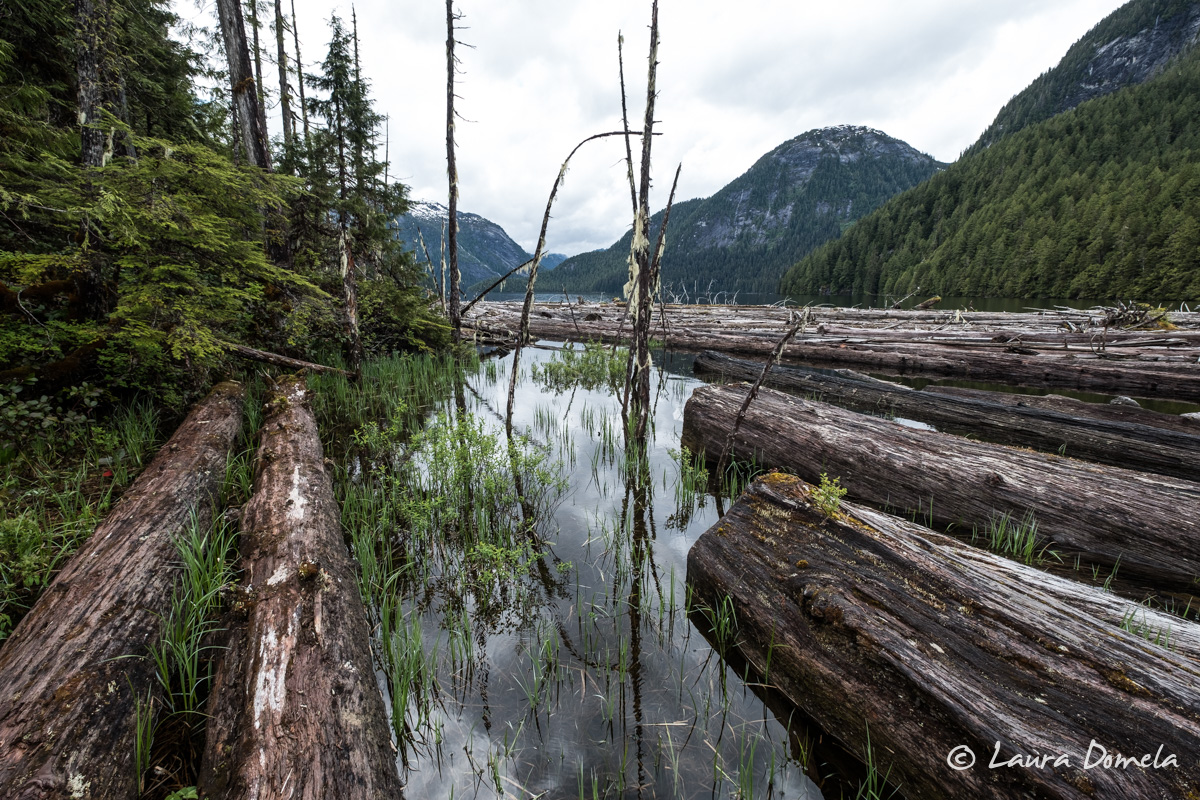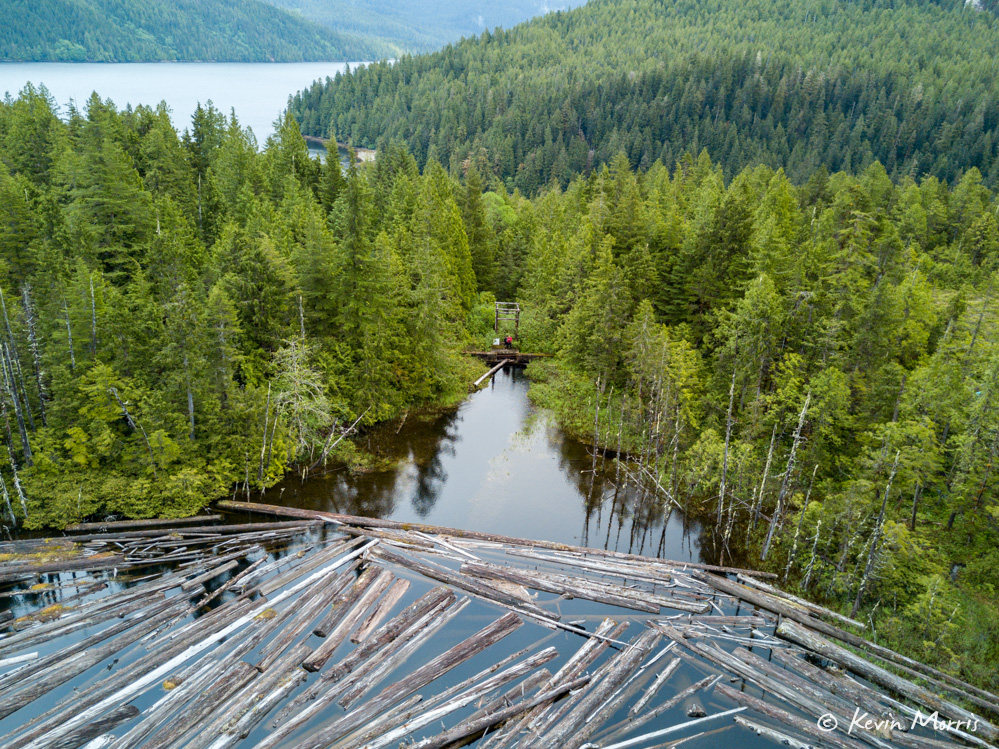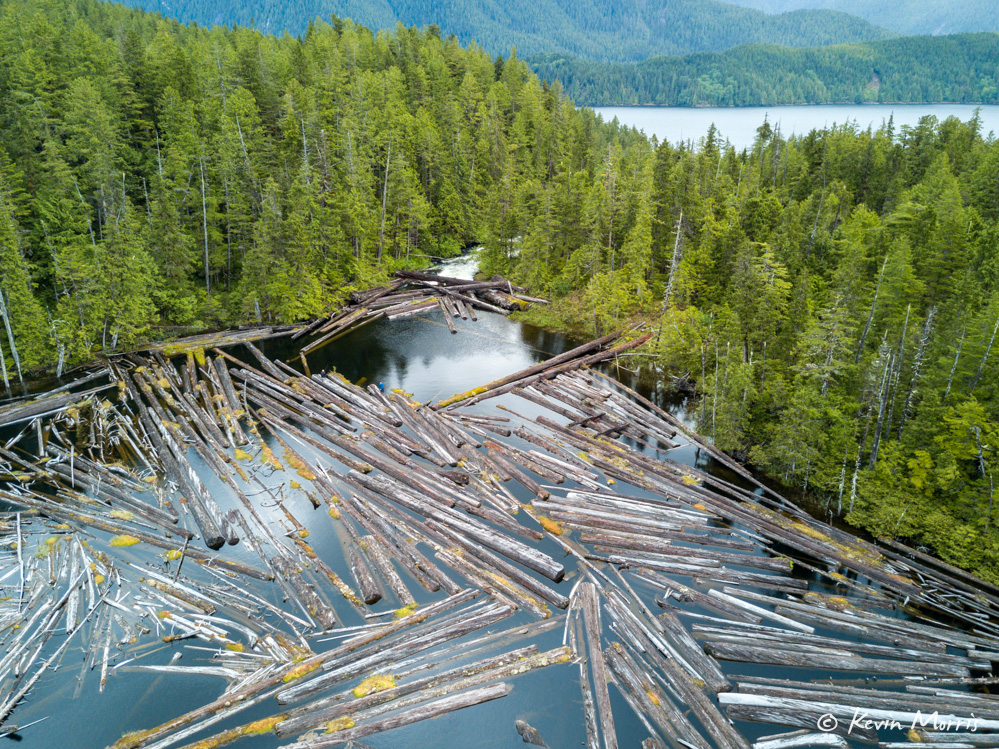 Back on the dock we had a "bring your own protein" dinner on Orca Star. We aren't starving!
Today: 32.3 nautical miles, 4 hours 28 minutes
Flotilla total: 492.7 nautical miles, 68 hours 47 minutes